One Idea
The concept of a 1:1 project car isn't a new one, but it's still intriguing.
I constantly find myself looking at cars, built for whatever purpose, trying to figure out if they are Speedhunters cars. I've always been of the opinion that pretty much anything automotive related goes around these parts, regardless if it's the latest hypercar or something homegrown and humble. What I feel we've been missing here a little bit of late though, is getting in on builds from the very beginning of the process and documenting them all the way through.
There is a reason for that as a lot of project cars don't make it to the end. There's never a guarantee that any will be finished, and as such it can be a risk to commit so much time and travel to shooting a 'maybe.'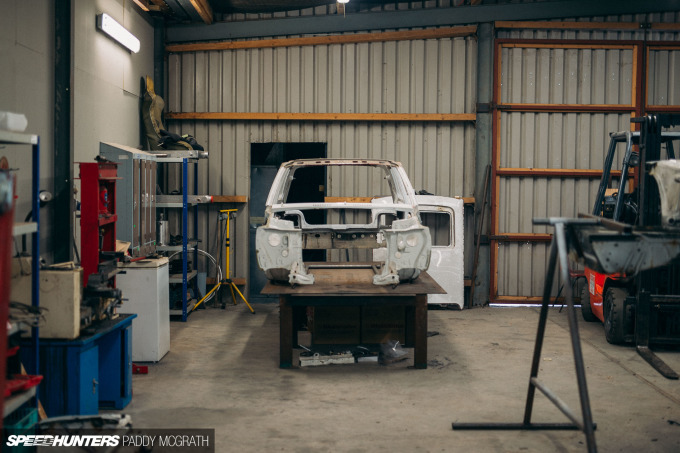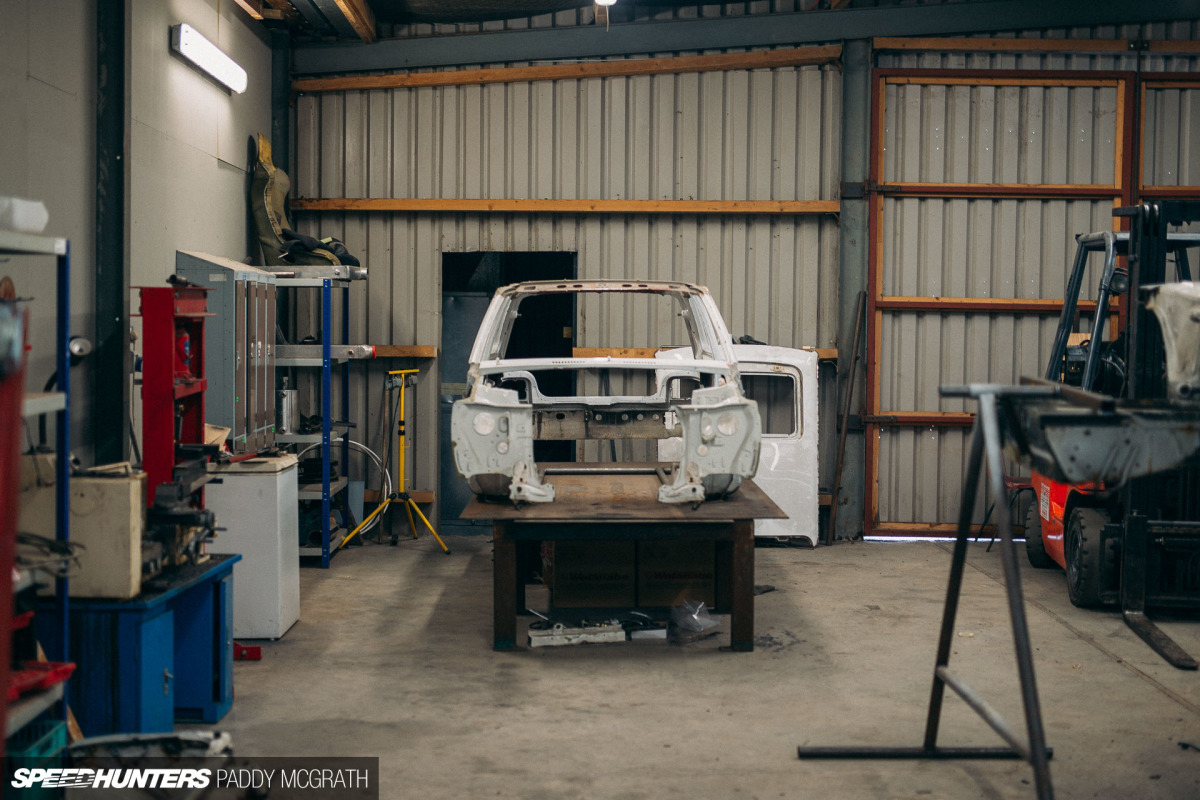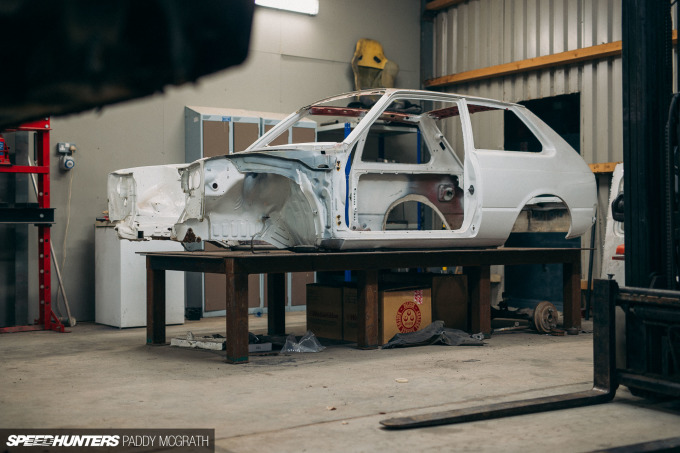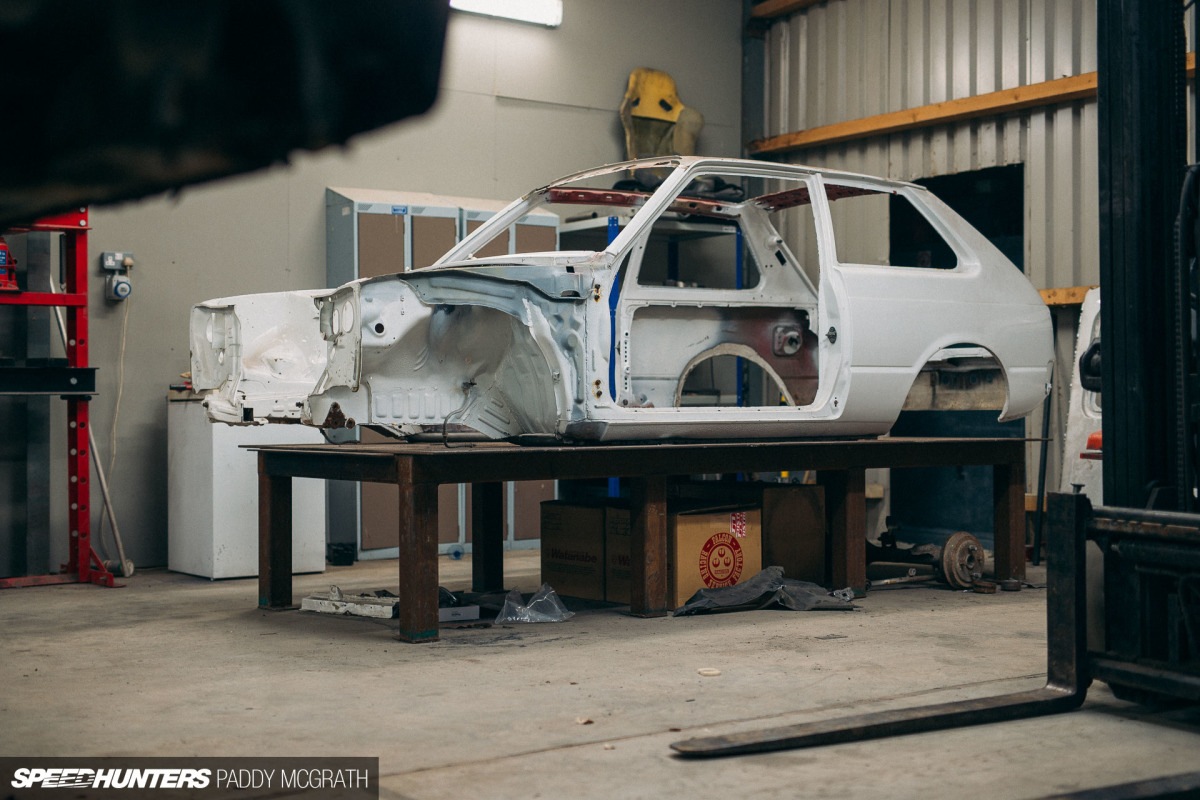 Regardless, I feel that this is one of those projects that's worth taking the risk on. Even at its most basic form, it's an interesting build that at the very least is worth talking about. If it gets to the end, which I do expect to happen, it's going to be one of those cars that will be talked about the world over.
The car belongs to a long time friend of mine, Brendan Gordon, who has previously put his name to some outlandish projects. This is no different. It currently resides at Stone Motorsport and, obviously, is at the very beginning of what will be a long-term build process. The car is still recognisable as that of a KP61 Toyota Starlet, a lightweight rear-wheel drive hatchback from a great era of Toyota cars.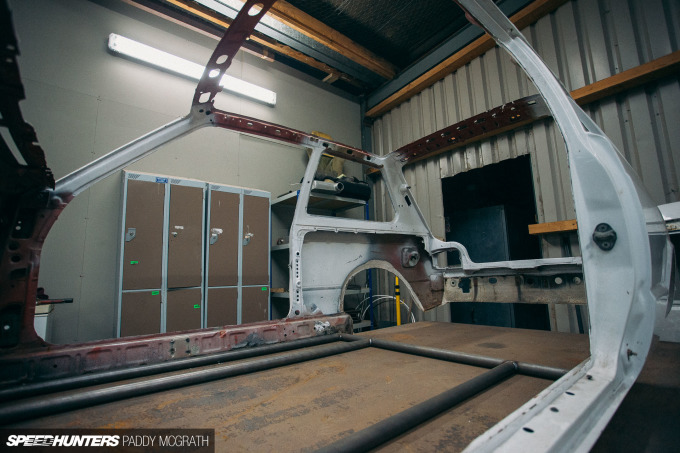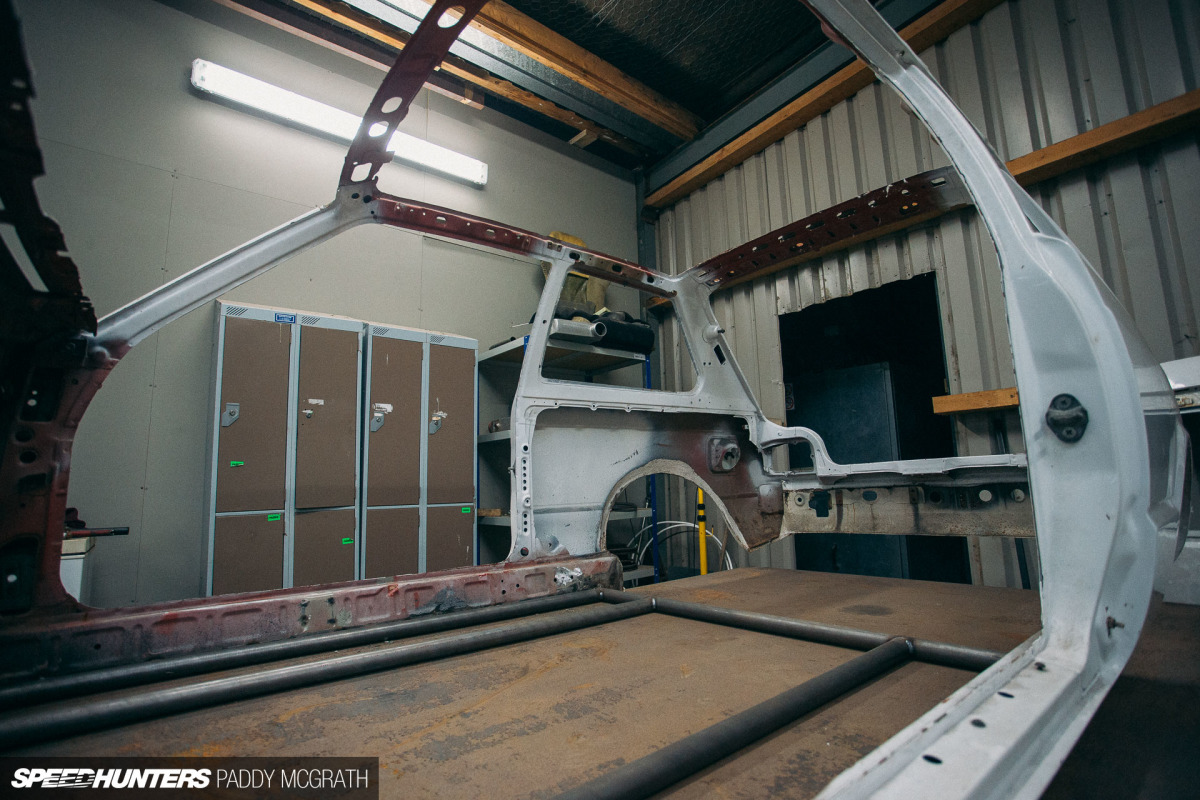 There's not a whole heap of Starlet left here at the moment, nor should you expect there to be much when the project is eventually finished. As you might have guessed from the title, the goal with this car is a 1hp-to-1kg power-to-weight ratio. With a target weight of around 850kgs (1,873lbs, Americans), that's going to need a considerable amount of horsepower to match. We'll get to that in a bit.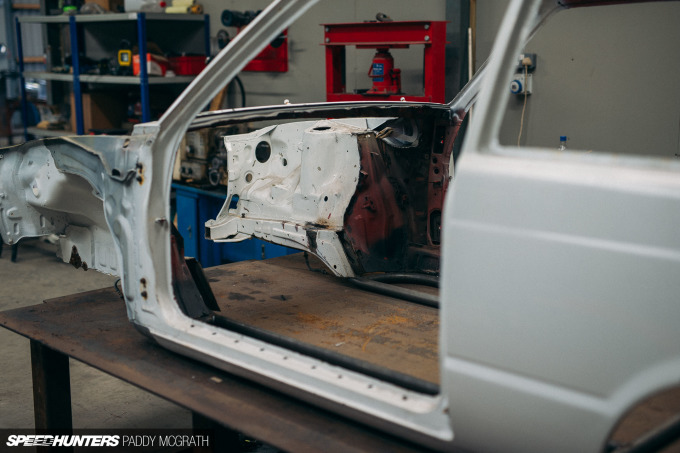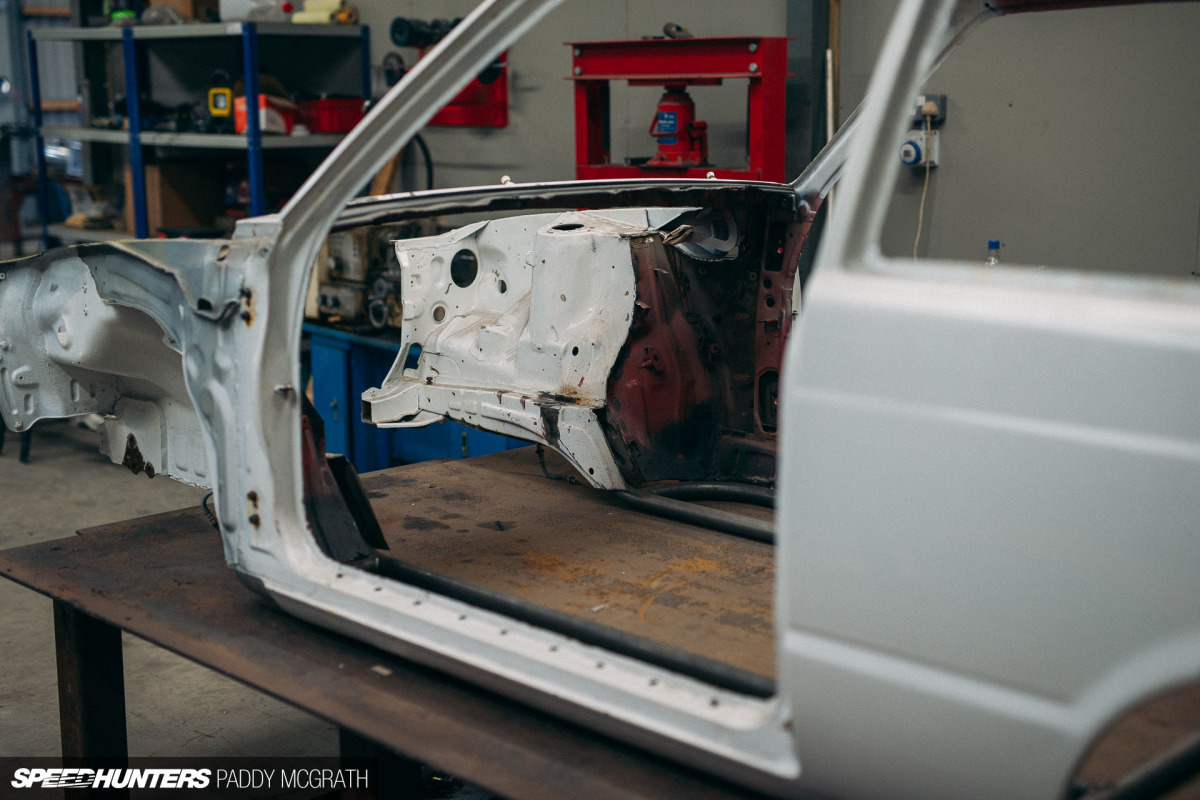 850kgs is maybe on the heavy side for a KP, but you should bear in mind that it's going to have a full roll-cage along with an engine capable of producing a comfortable 850-900hp. The current idea is to run a Nissan S15 front subframe with a sequential gearbox and a Winters Performance quick-change rear end.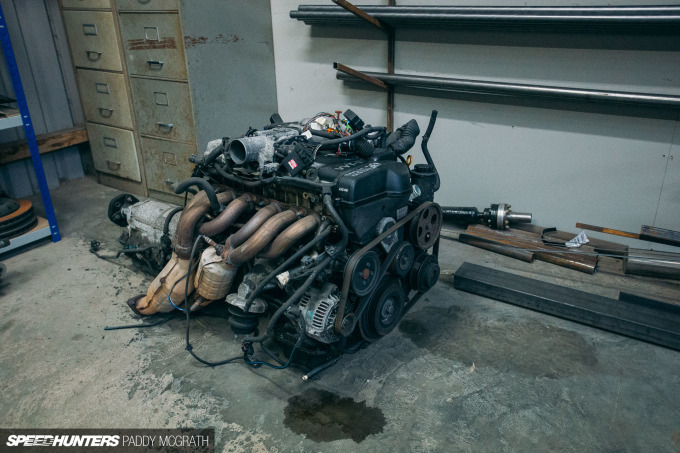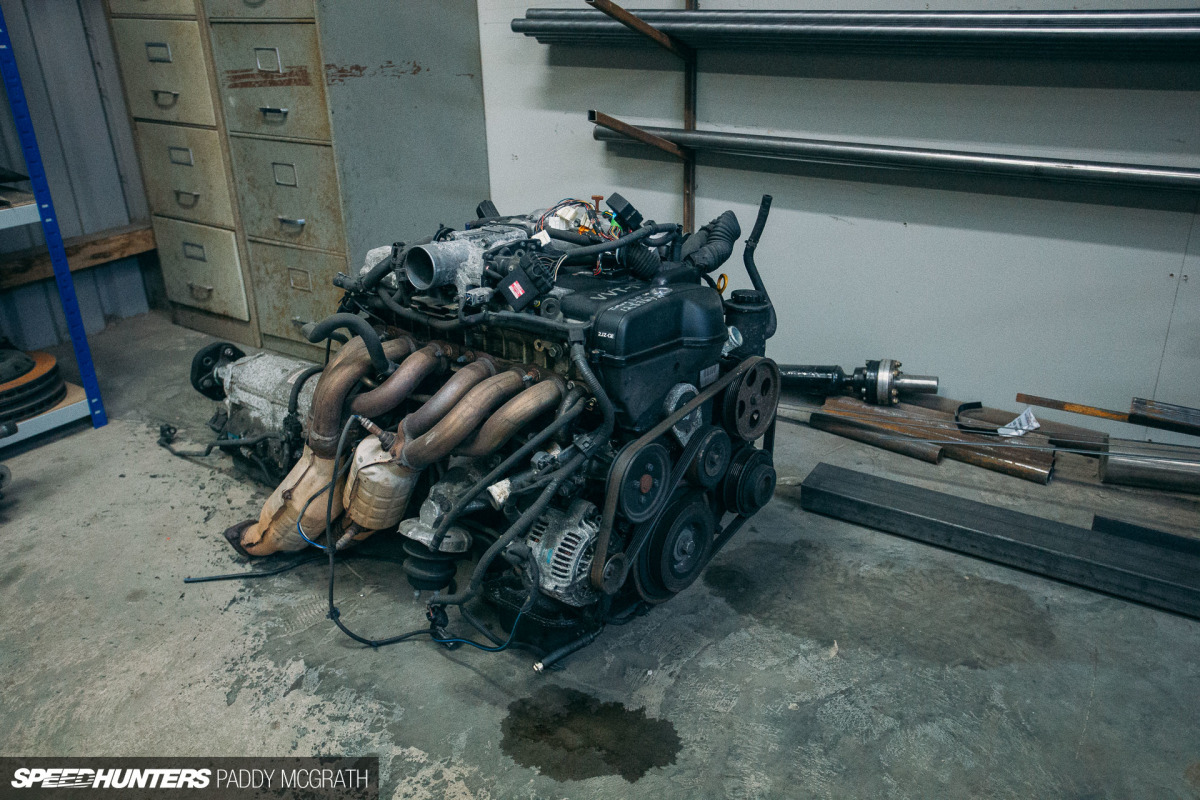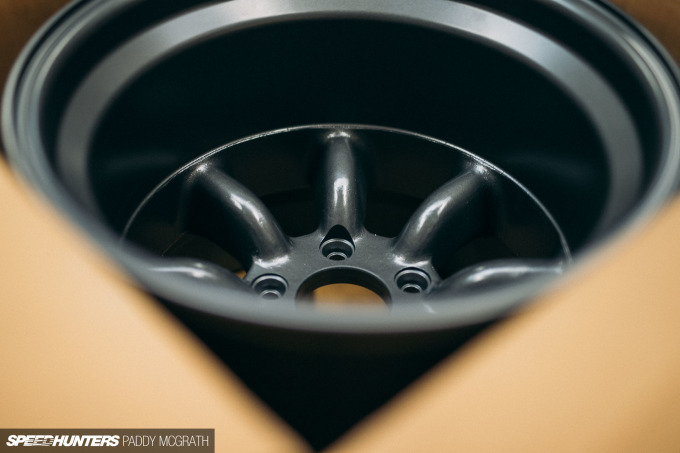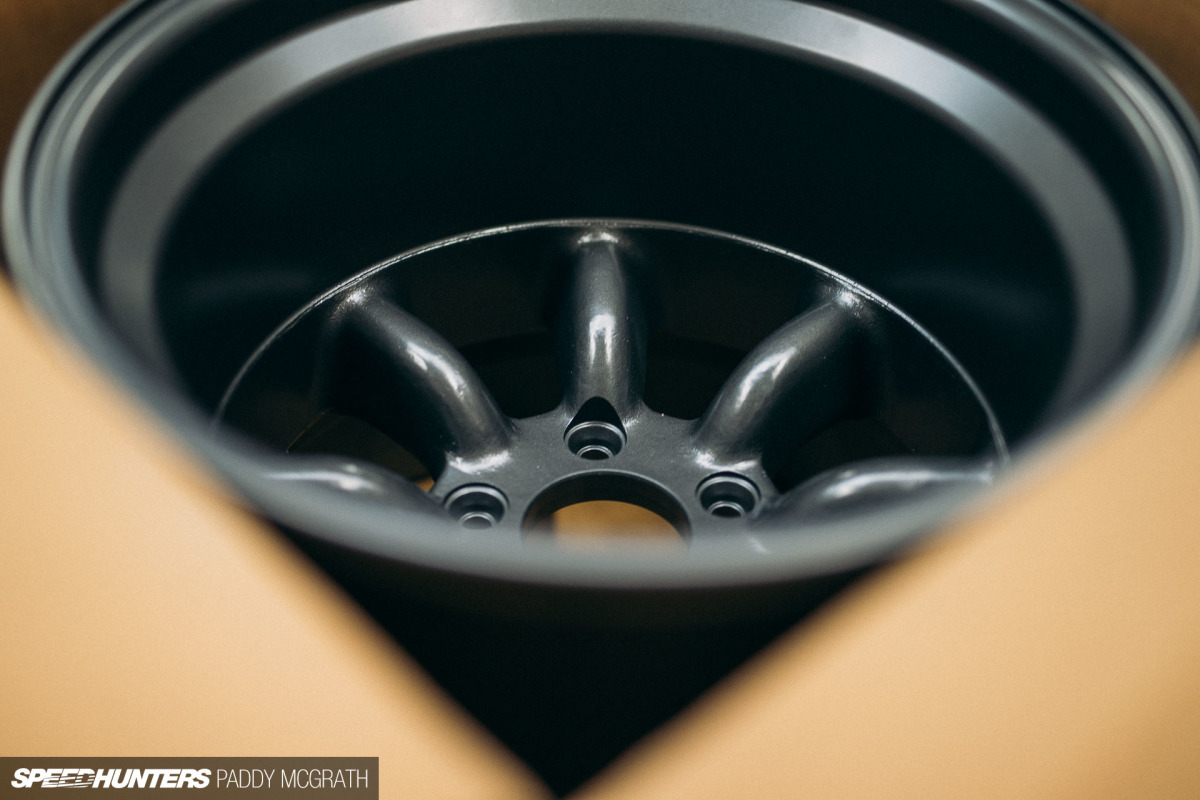 Horsepower will be supplied by a 2JZ-GE which will of course be rebuilt to GTE and beyond specification. The engine placement has been mocked up already, with what I believe to be at least two cylinders behind the bottom of the windscreen. Not only is the minimum weight important, but the placement of the weight will be key for driveability.
There should be no shortage of rubber either, with 15×10-inch -25 front and 15×12-inch -51 RS Watanabe wheels already created with a 5×114.3 PCD, to take the most amount of tyre as possible.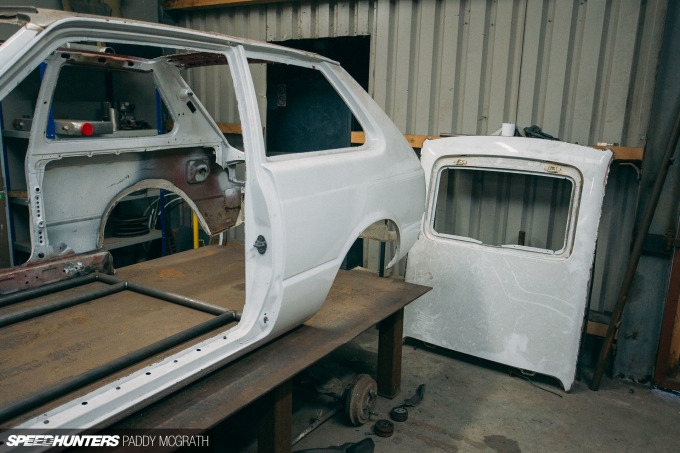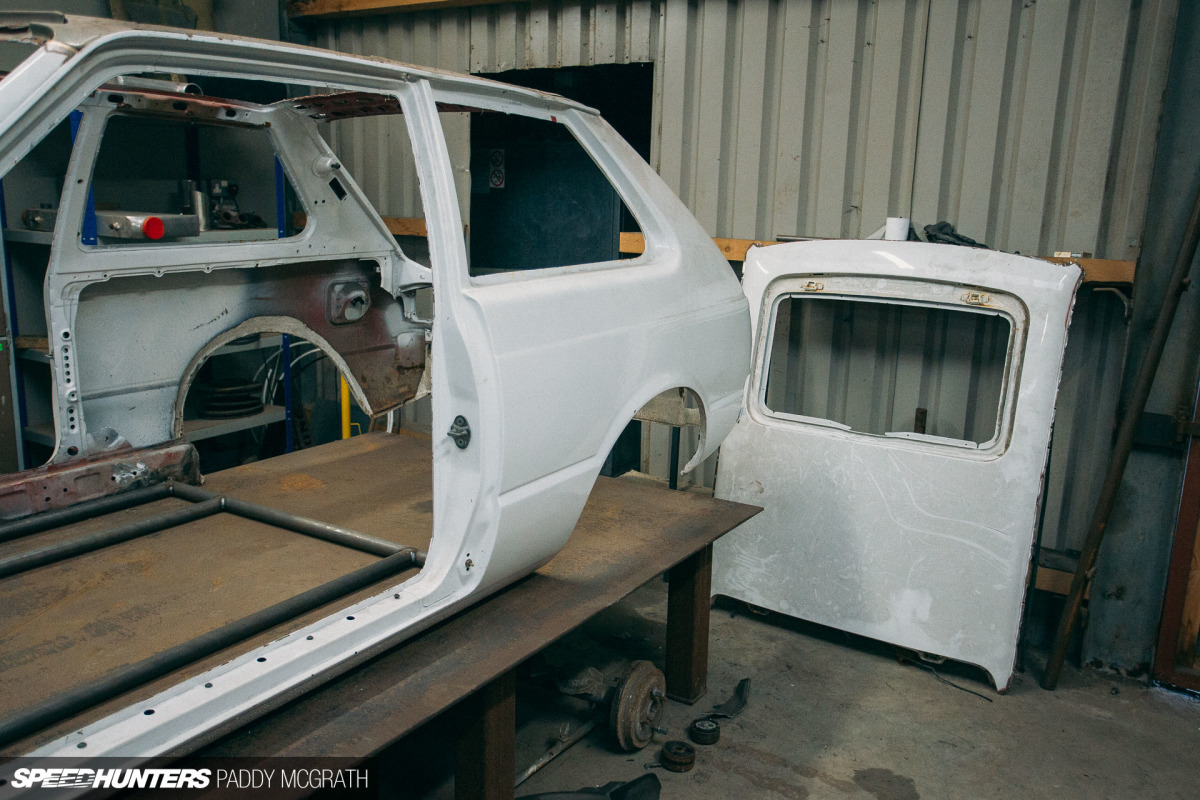 There's a long way to go here, but the intentions are so good, that it's absolutely worth covering from the get-go. There isn't currently a timeframe for the car to be finished (why rush for an arbitrary reason?), so it's going to be a case of it'll be done when it's done. There is a plan to use it for hill climbs, but it's main purpose will be to deliver a driving experience that is practically unrivalled, which itself is a pretty interesting reason.
Now, the waiting game begins…
Paddy McGrath
Instagram: pmcgphotos
Twitter: pmcgphotos
Facebook: Paddy McGrath
paddy@speedhunters.com
Cutting Room Floor