When I consider all of the cars I have built in the past, and the builds that I see frequenting websites and magazines by other car nuts, one thing is always clear in the project – it's come about by the owner wanting to build something great out of something they had feelings for. It's a rather strange bond between man and machine that infects just about everyone – unless you like football (soccer to our American friends), in which case cars are just four wheels and a seat to get you from point A to point B. On the basis of this basic build up starting point, I would like to challenge that concept and tell you about my quest to do something quite the opposite.
What this story is about is the beginning of a new and exciting car build that I didn't want to build, but I am going to. Interested? Read on…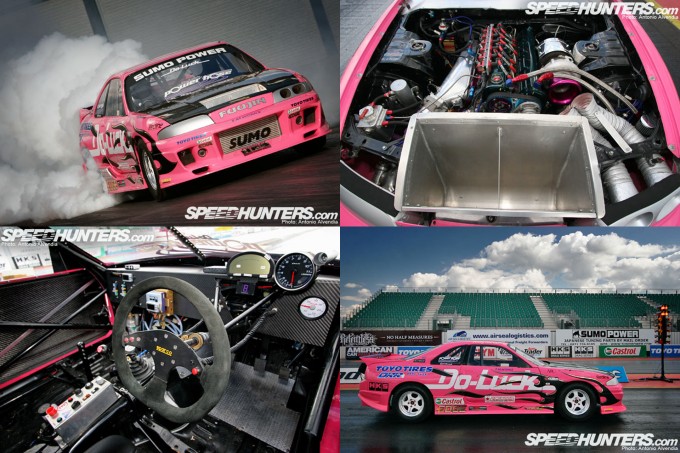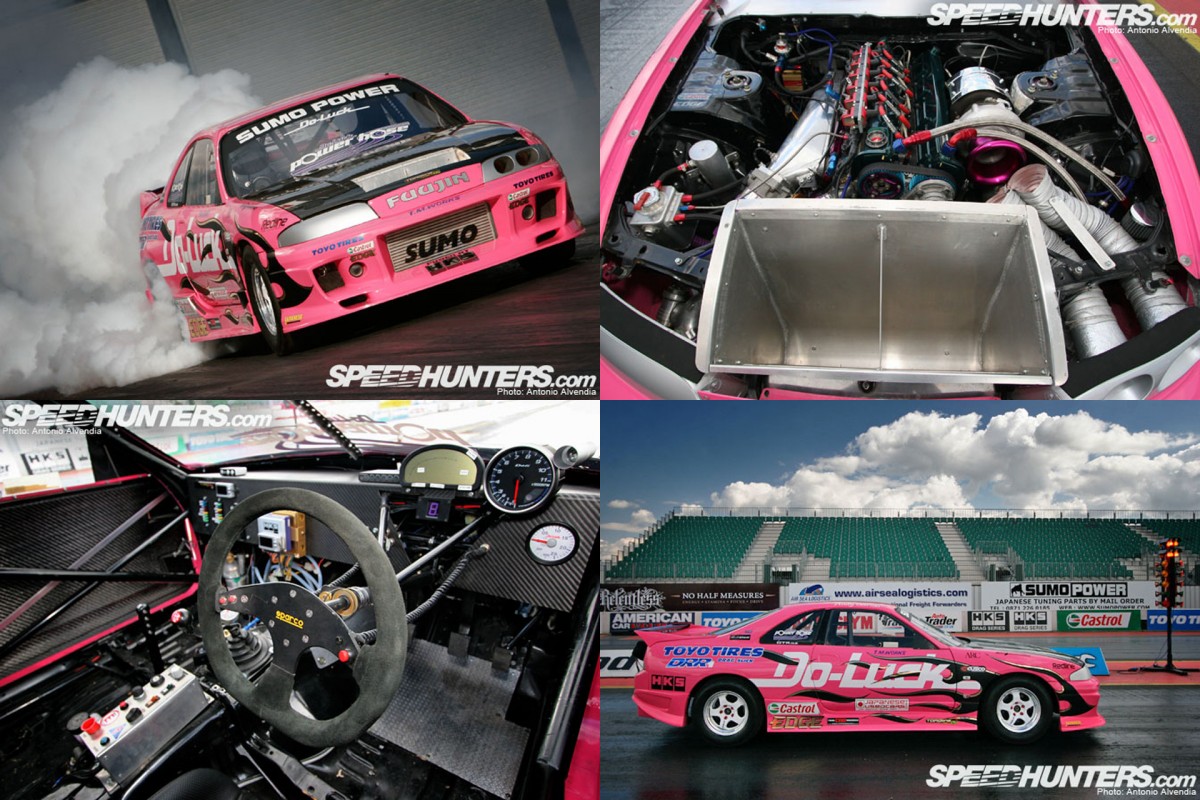 Discovering console racing games back in the late '90s subsequently opened up my rather lacking education of cars beyond what we're on sale in the UK at the time. I found these 'GT-R' things which you could tune to 1000hp and suddenly my BMW looked quite drab and I wanted a Skyline. What followed over the course of a few years was the creation of something that become quite unimaginable as my brother Rob and I set about creating some very entertaining and game-changing cars via the company we created for the purpose, Sumo Power. For some of you the name will be familiar, for others a quick Google image search will find an array of pictures which will be proudly thrown at your screen. Over a number of years our name has become somewhat attached to that era and those cars and to this day it follows us everywhere. Even though we no longer own that tuning shop, many people have a fond affection of the impact we had on tuning in the UK and Europe. For us, we were just doing our thing and trying to build crazy cars for fun.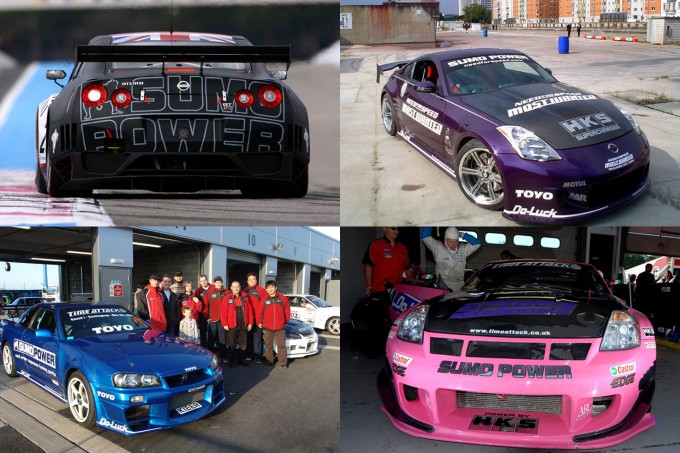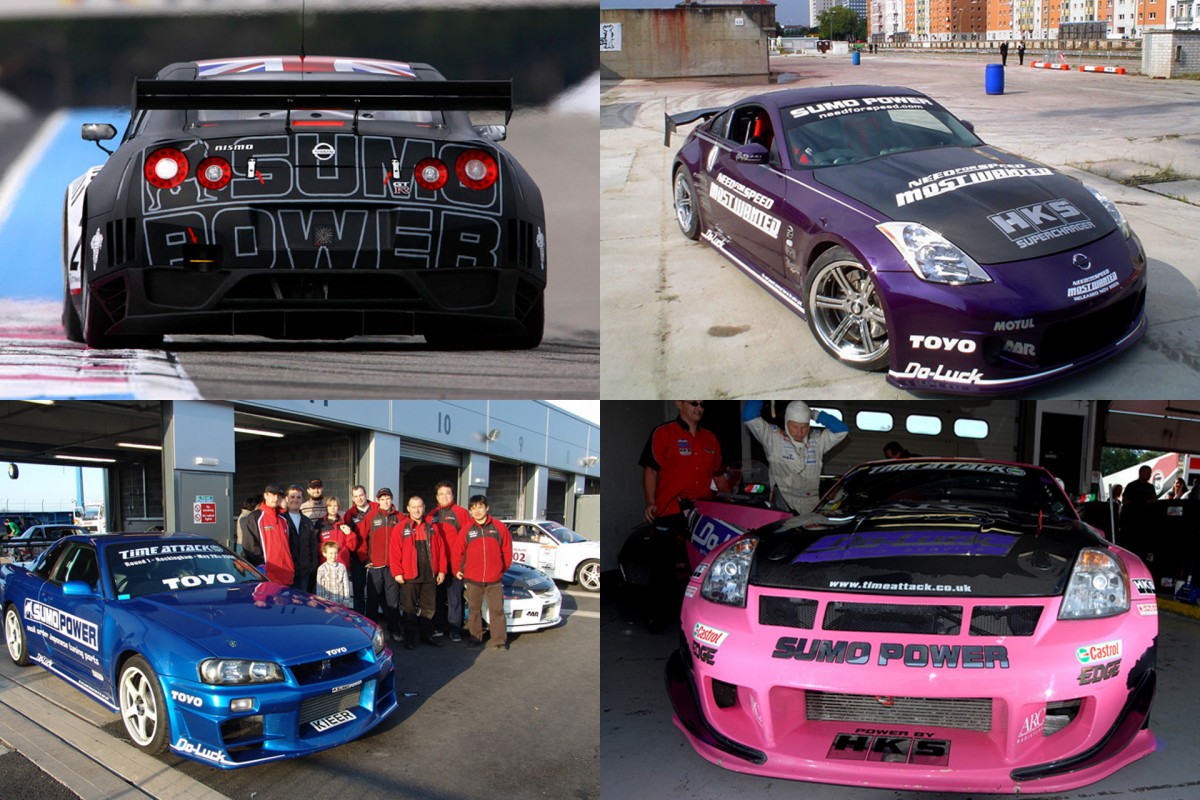 For me, the Japanese 'supercars' of the '80s and '90s and the mass export and importation of these cars as grey imports in many countries around the world – notably in the UK – gave the normal car markets a problem. These were real cars, with great options, engines and styling – and they made the average 'sportscar' in the UK look rather tame and dull. Well, that was certainly the case for me anyway. I had finally come across cars that I really liked: R32s, R33s, R34s, Z33s JZA80s, RNN14s, GC8s… you get the idea.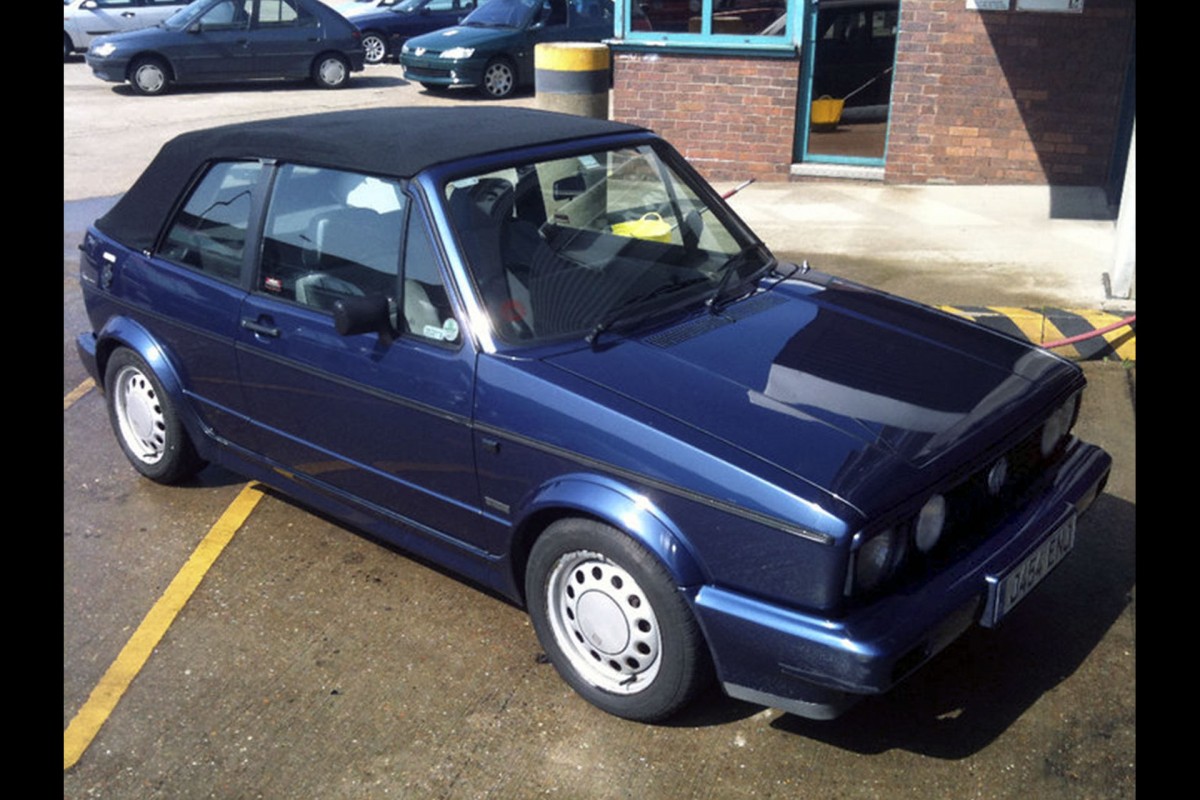 The insight into my love of Japanese cars and history will become apparent to you as this story goes on, but right now you may be a little confused why I am telling tales of Japanese tuning in the '00s when what you see before you are pictures of a Volkswagen Golf – and a convertible one at that! Where is this going you ask? Well my Speedhunting chums, after many years of not building cars, Rob and I have decided to create a tuning car by dusting off the tools, getting the brain into gear and thinking outside the box. The result of that is the butchery of what was a rather nice and well preserved VW Golf Clipper Convertible. As it stood in factory spec, I didn't really like Rob's cherished little car, but that fact has only driven me to consider funky ways in which to transform it into something I do like – much to my brother's dismay. Could we do something interesting with it?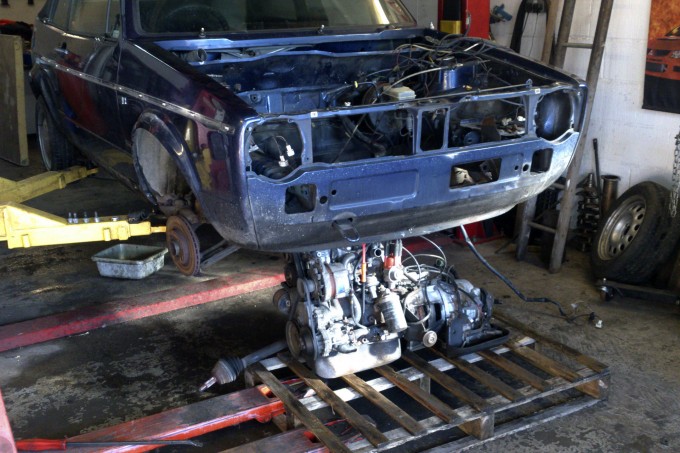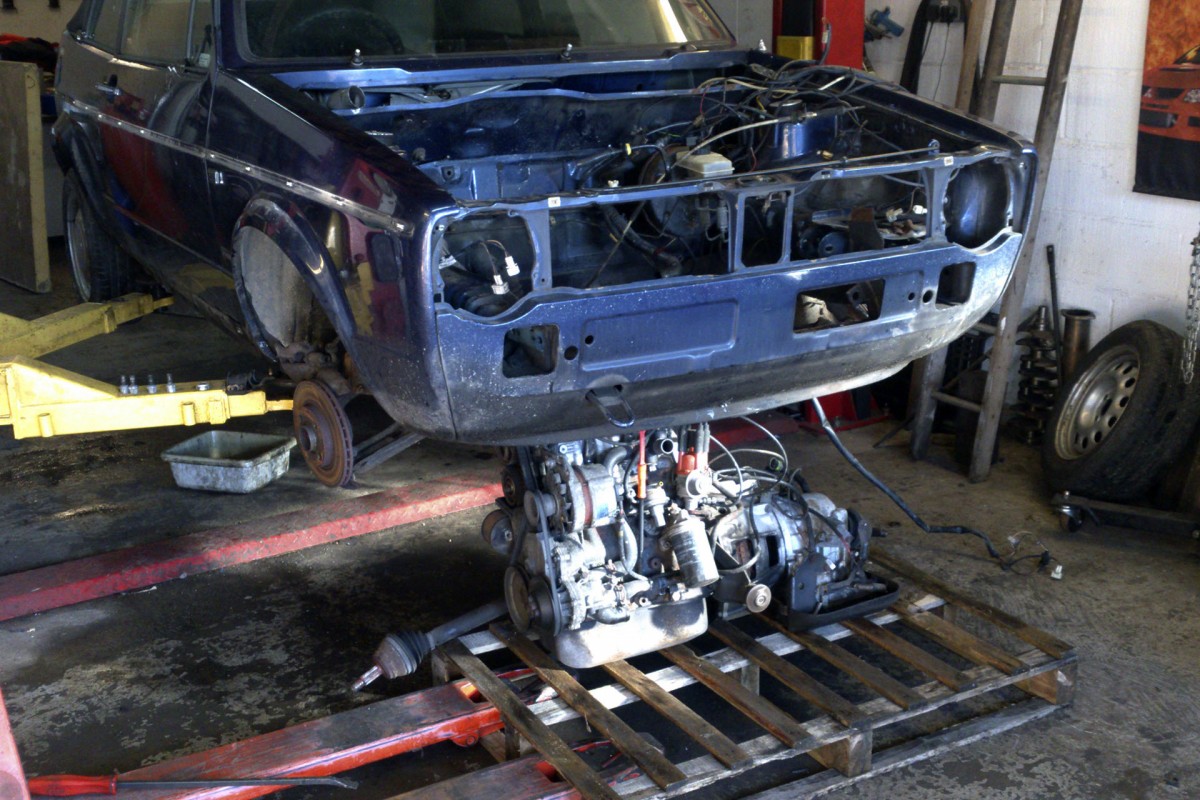 This project started after an email conversation with Rod over a year ago where I suggested I was bored of not building cars and fancied the idea to get back in the ring for some fun, despite knowing that I actually don't have too much free time – if any. Our Kleers company is going from strength to strength and we thought it would be a nice idea to create a car that we could use to show off not only our personal interest in cars – and being 'car guys' – but to also be able to showcase our products at events. What began as a pretty simple build, though, quickly became more complex when Rod came up with an idea for its 'purpose'. What if we modified the Golf in a way that cameras could be bolted to the outside. Yes, a Speedhunters camera car, ripe for shooting drift and race cars from unique angles. That was interesting to me, but it's not the whole story. I want to make this European car far better by also making it Japanese – and very serious.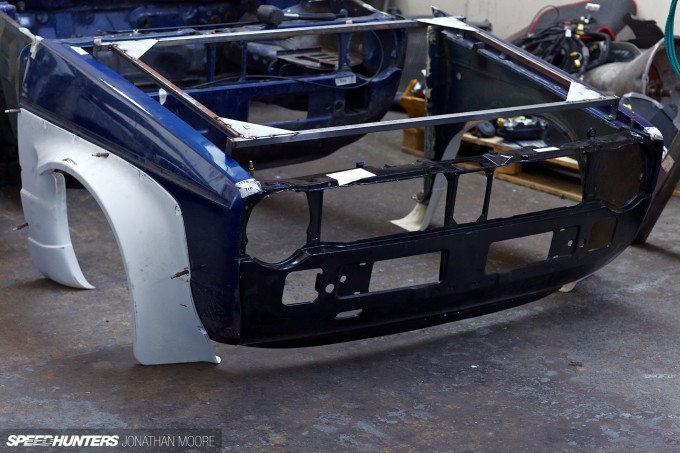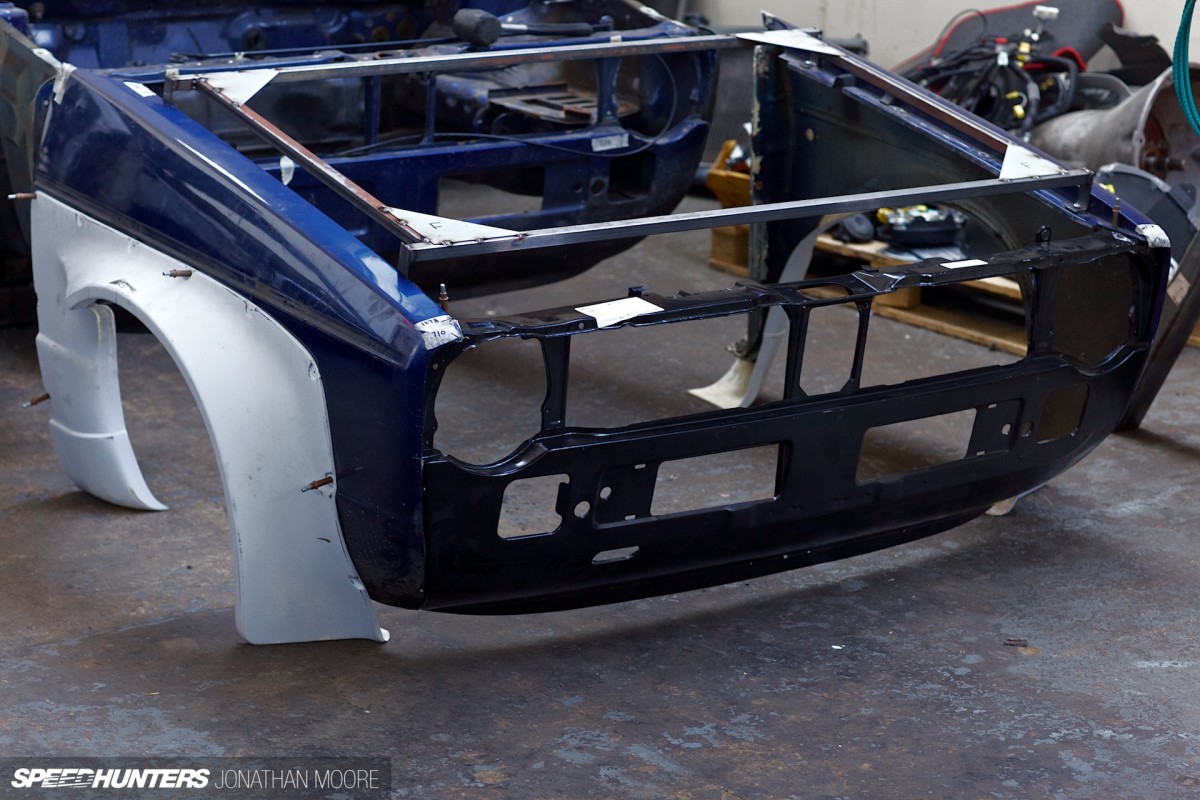 After a couple of weeks of throwing ideas around one detail was decided on: to make this car part of the new KM4SH program of aero parts at Speedhunters. The car needs to look aggressive, and while the bolt-on overfender craze is among us, going down that visually-pleasing route seems like a solid idea. As the pieces started to click together in a Japanese/Euro mash-up of sorts, I started to get excited. This was the way I could transform the car I loathed into something I really liked. So in April 2013 mock ups of an aero package came bleeding through as our starting point. Less than two months later we had a KM4SH kit ready to fit.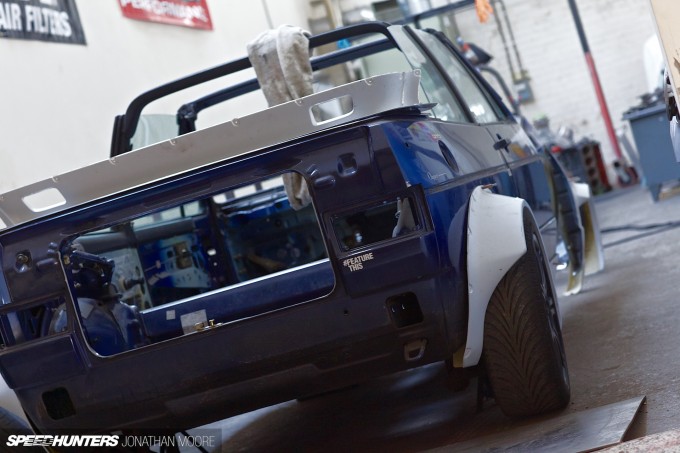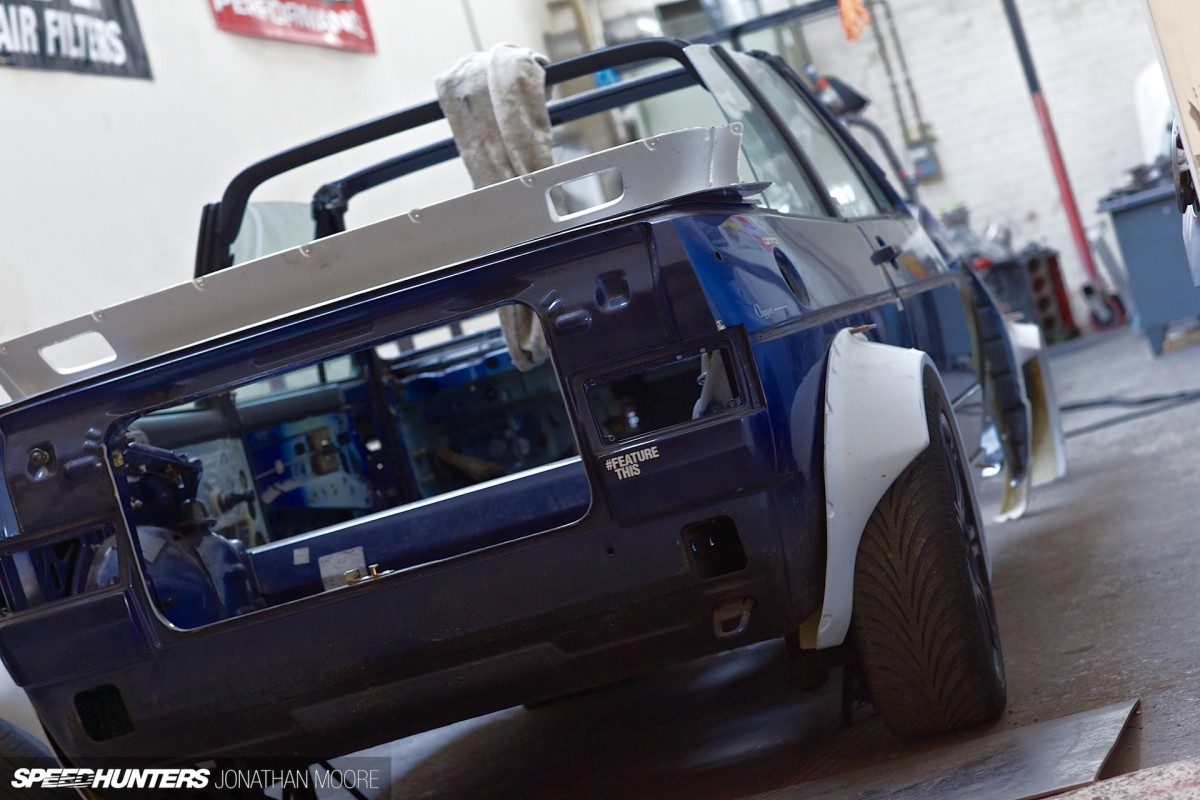 For the first few weeks things moved really quickly (remember this is April 2013, not 2014), and although we still hadn't really locked down what we would do with the rest of car, at least the aero was sorted. Early on the piece we also decided that a removable FRP hardtop – rather than the factory fold-down fabric roof – would be the best way to go. Miura-san is responsible for the design of the KM4SH aero and agreed to look after this detail for us too, but what we didn't count on was him getting extremely busy with some other big projects – most of which have since been seen on these very pages.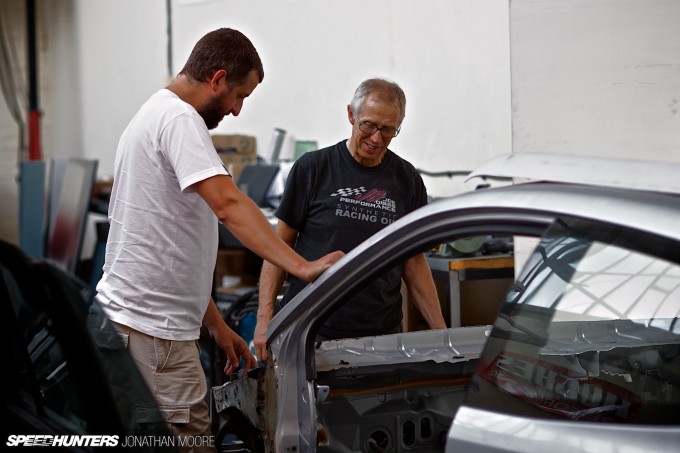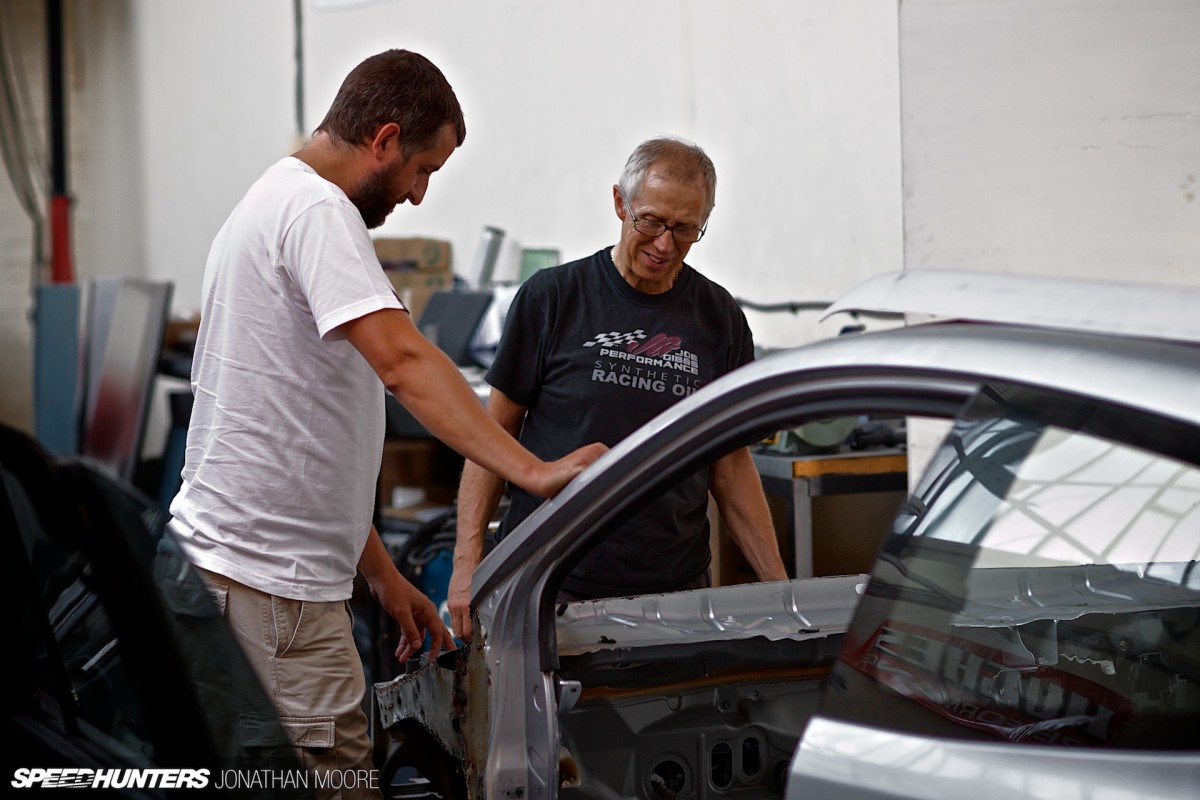 While we waited patiently for the roof to come in the summer of 2014 (the entire program couldn't start until we knew how the roof would fit) there was plenty of time to think about how to bring this car together. One major detail needed a decision – the engine arrangement. I've pretty much owned all of the popular Japanese cars and engine setups, from JZs and SRs to RBs, VQs and VRs – from 300hp to 1200hp, naturally aspirated and with single and twin turbos – you name it. What to do though… There was temptation to convert the Golf to rear-wheel drive, but I felt that would make the car a bit 'same old' in the engine swap department and it would be expected to drift, and I didn't want that.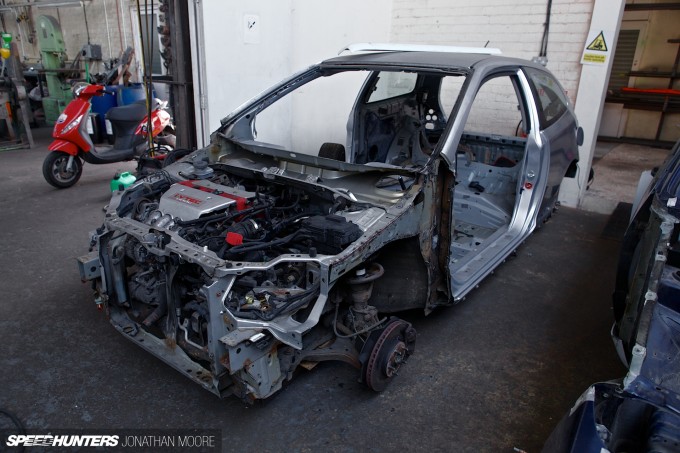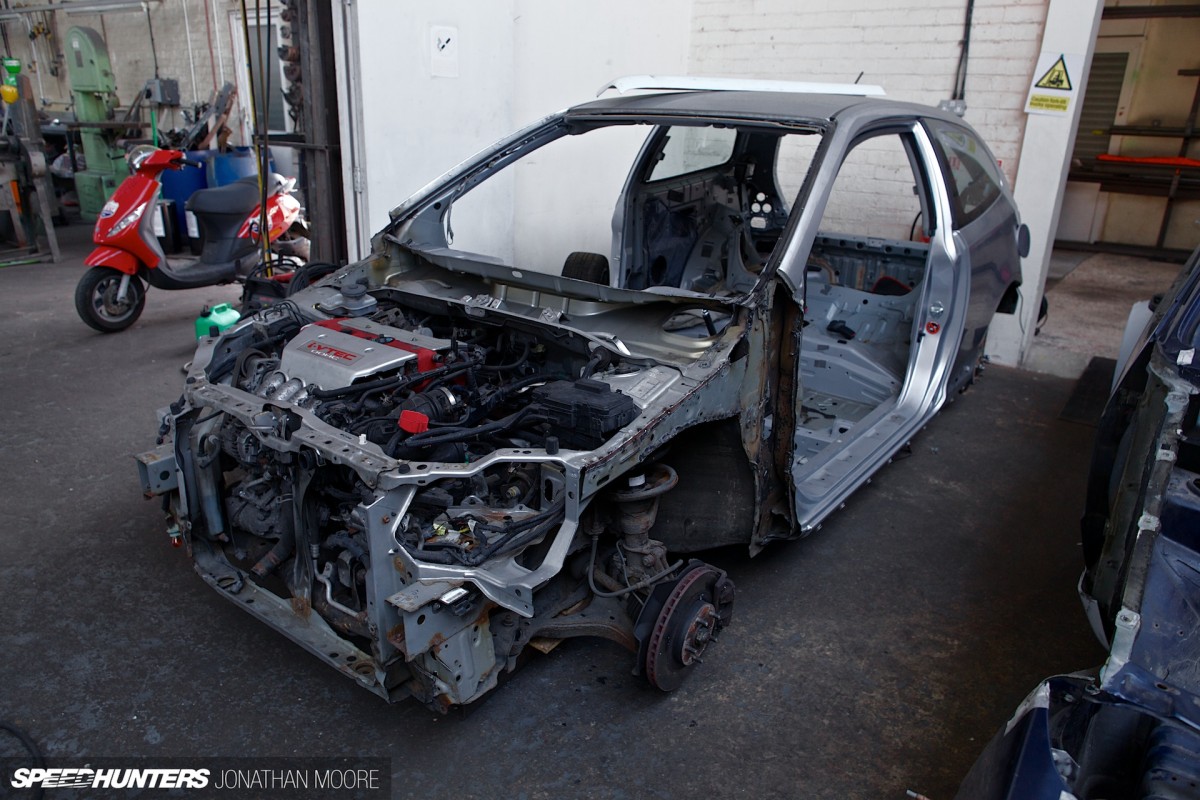 Instead, I settled on another idea – one which I consider to be quite radical yet sound in terms of decision making.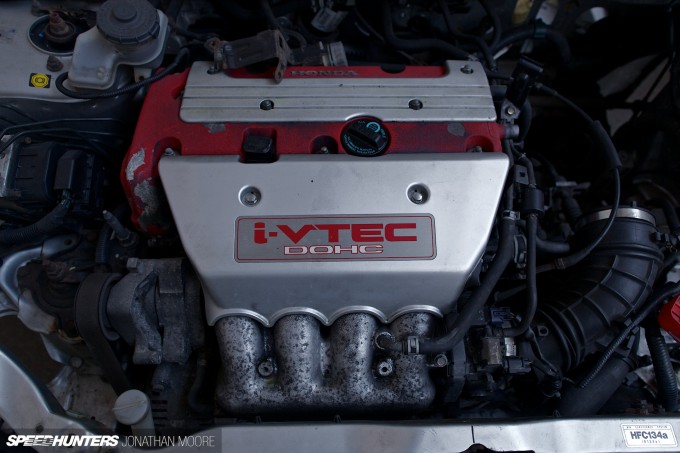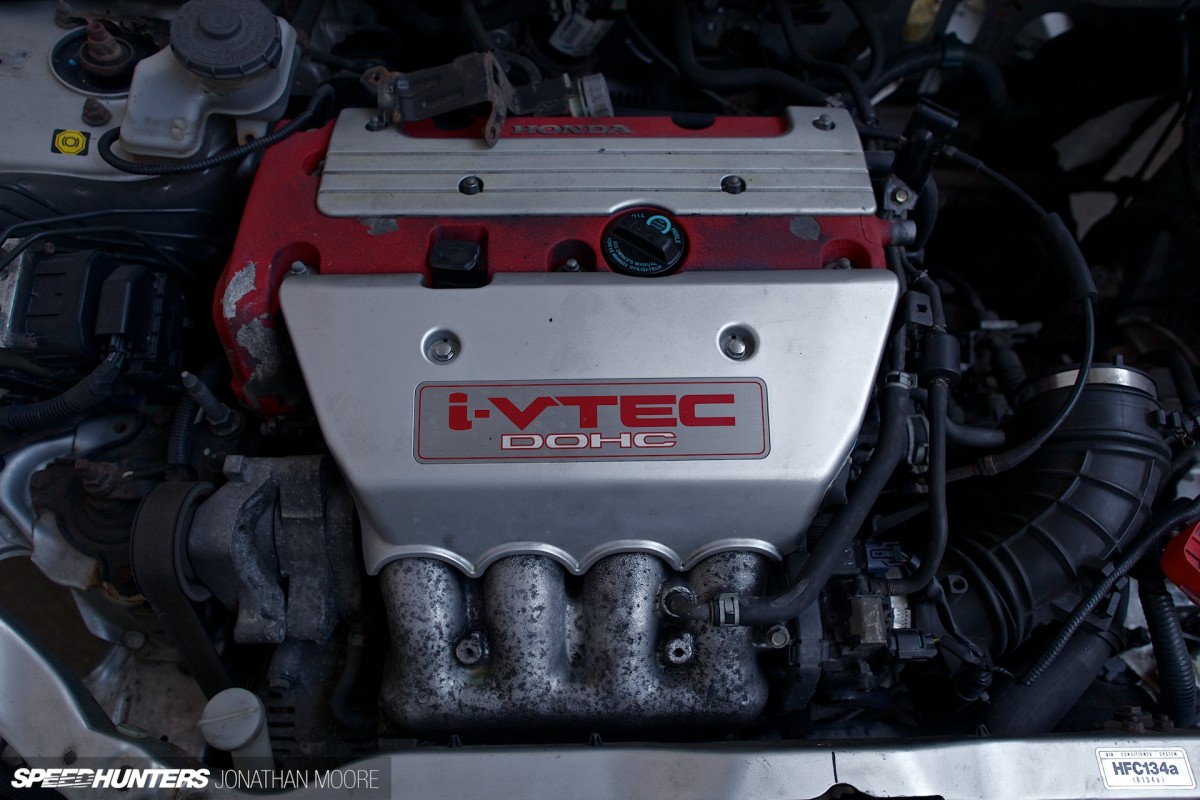 I've raced EP3 Honda Civics, DC5 Integras and even a Jazz (Fit) 'Type R' for the Honda UK factory team, and all of those cars had one thing in common: a K20A engine. For Honda purists the K20 is a lifesaver – it can handle massive power whether N/A or force fed, is easily accessible, and there are a raft of off-the-shelf tuning parts available. With the same basic engine and gearbox layout as the little Golf, it's also a really great fit for our project and one that I feel very comfortable to pursue.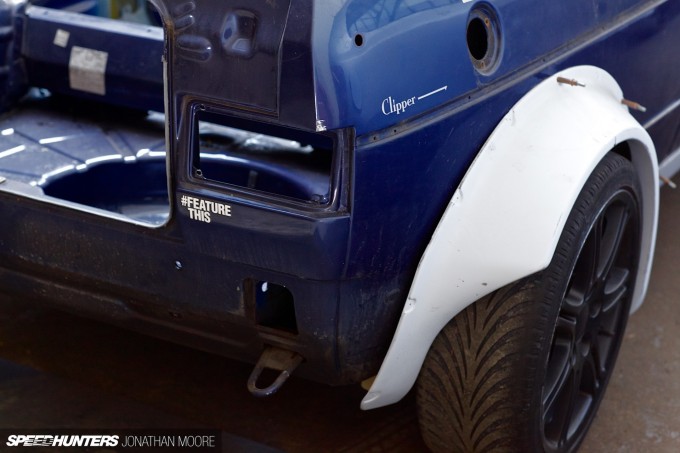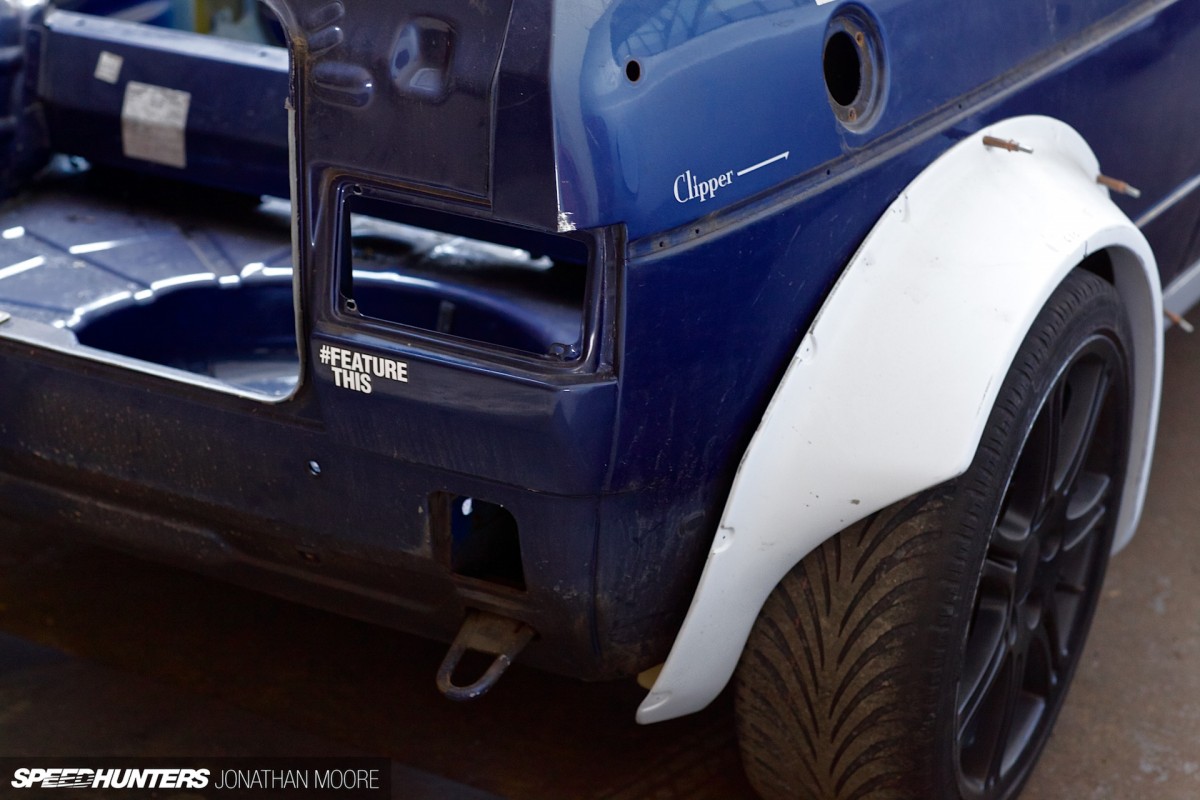 The concept of the car is to create a mash-up of epic proportions – VW Golf versus Honda Civic Type R; Kleers versus Speedhunters KM4SH; Europe versus Japan. Just how far we go and what we plan to do to fuse these two icons together – that's for future posts… But I can tell you it's become very interesting indeed. The hardest, dirtiest and hair-brained scheming parts of the build are yet to come, and as I don't really care for preserving the Golf in any way, it's led to a whole host of ideas to abuse it and make it awesome. How about an exhaust that runs through a section of the rollcage? Yes, these type of beer-fuelled, nonsensical ideas have come up, although most will not make the cut.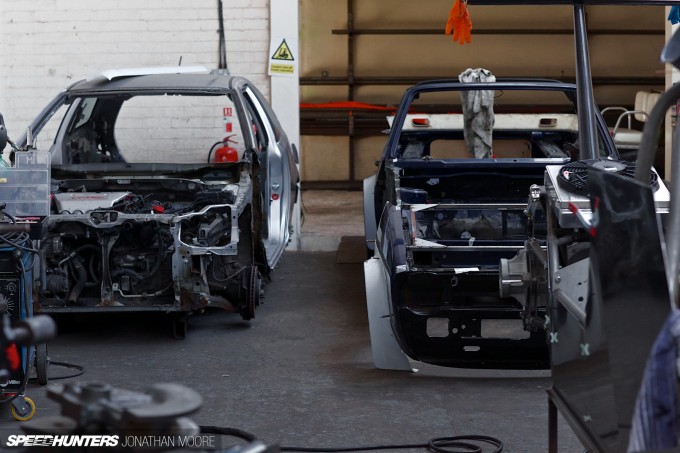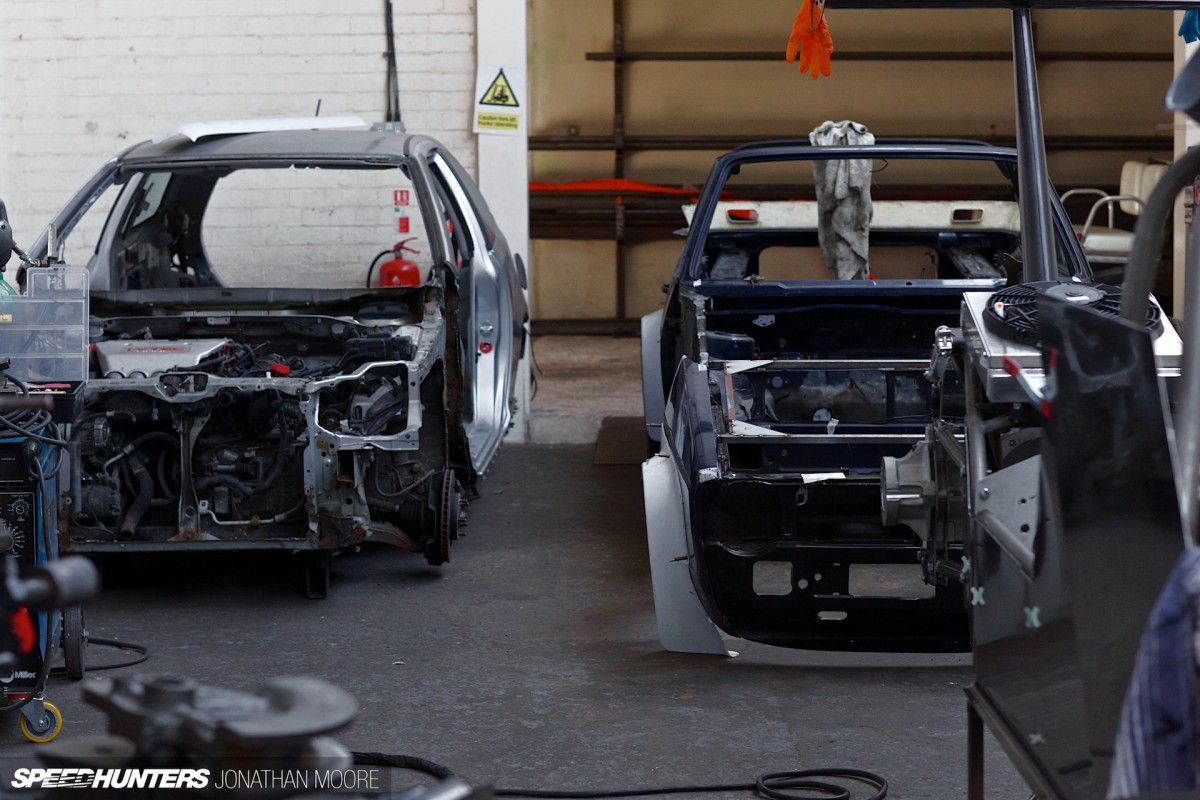 Numerous people and companies are already getting involved to help us out in places. Some are Speedhunters partners, but most we know and trust via our own connections, which will make this car something I will proudly say we built.
As I write this first story, the build has already taken a huge step forward and I've already begun penning the next instalment of updates for you, with one big detail yet to come. In future there may be some areas of the build that you lot can help us decide upon, but for now I will make you one promise: unlike my good mate Peter Pentell, I won't be asking you what colour my harnesses should be – I've already chosen them!
Andy Barnes