No Excuses
The '80s and '90s are regarded by many as the golden years of Japanese performance car production.
But models from this era are only becoming rarer as their numbers dwindle, and values are rising too, which doesn't help matters. Where previously, these cars were seen as the affordable enthusiast's choice, they're now being gathered in collections as potential investments. If not this, then owners are parts-hoarding, which only further exacerbates the problem.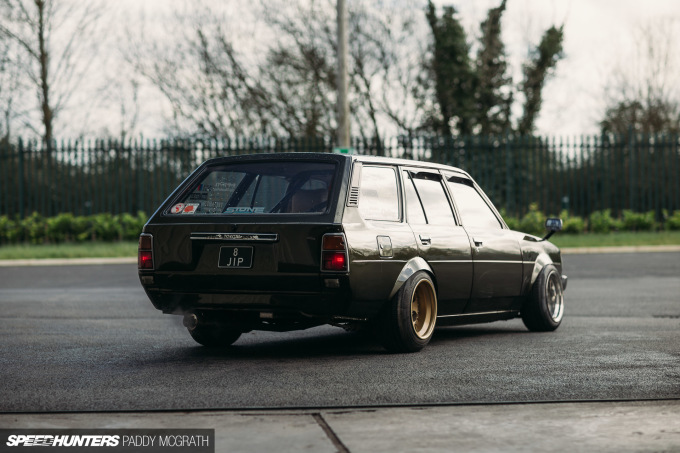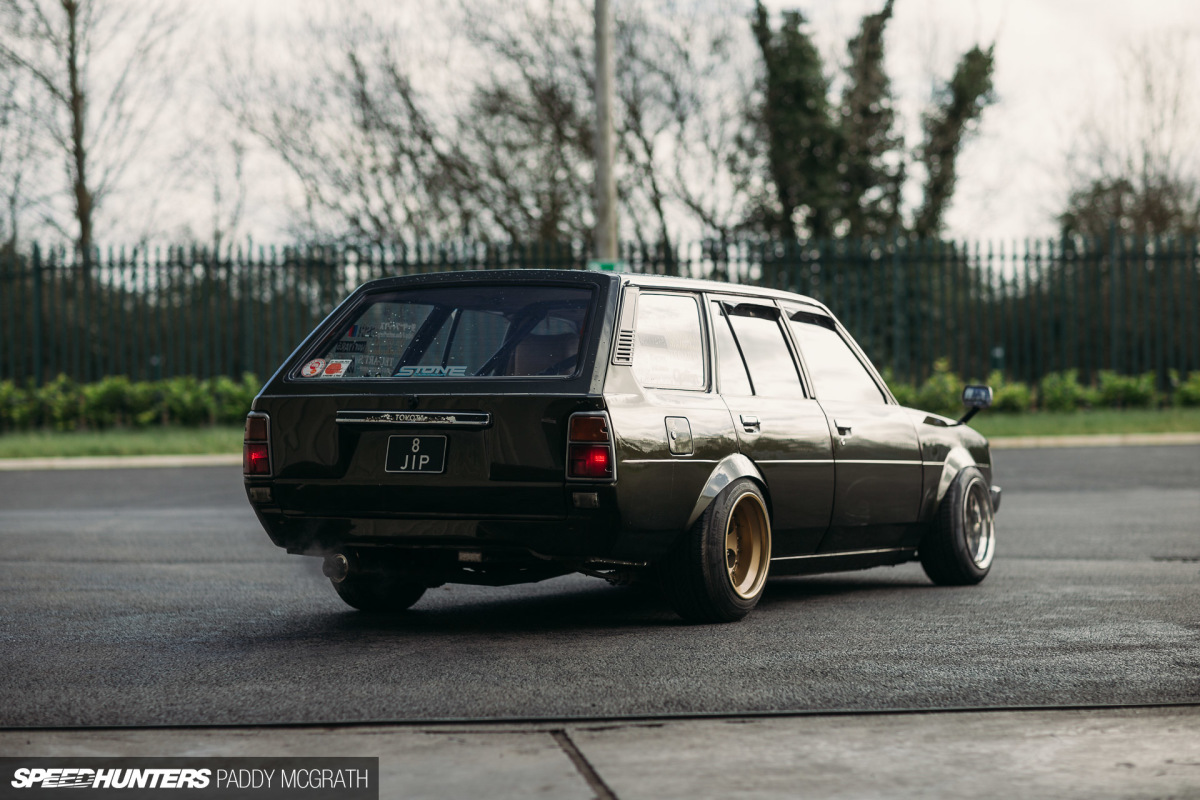 Well, not all owners.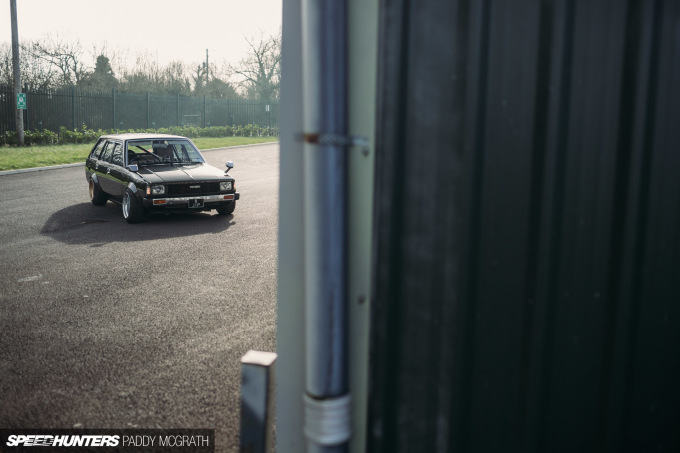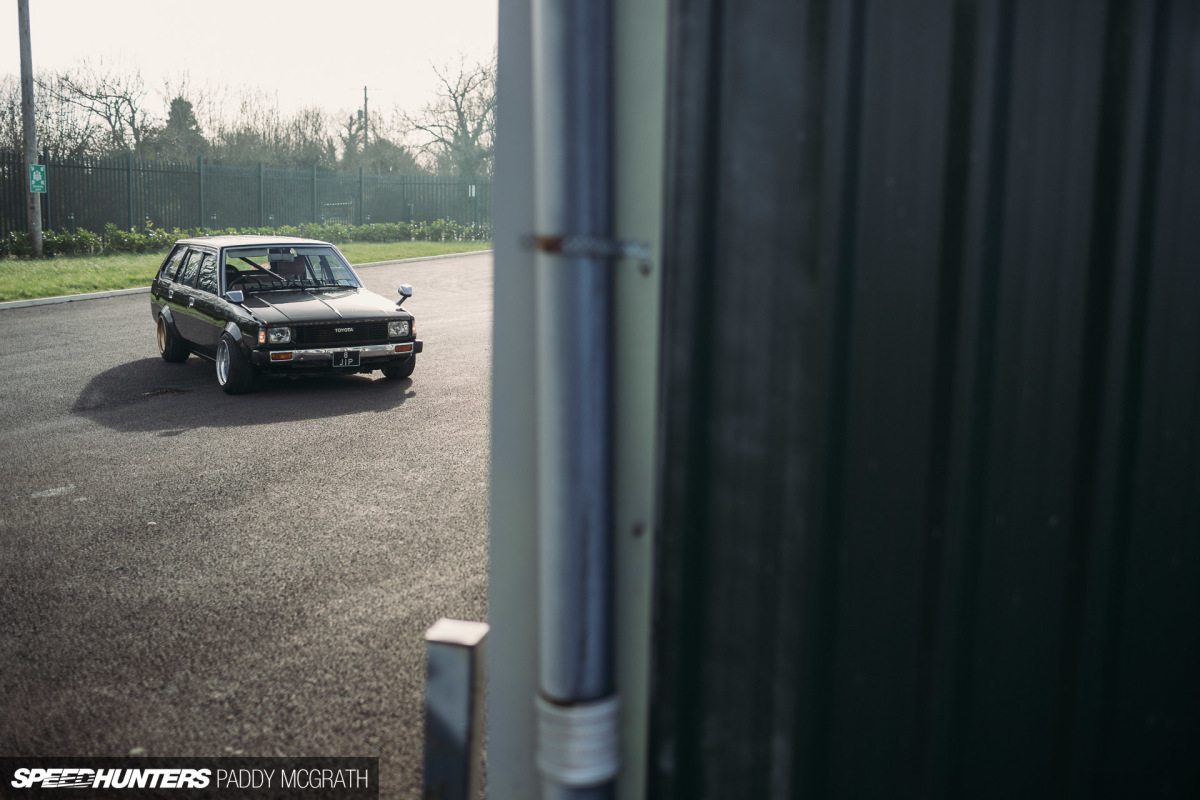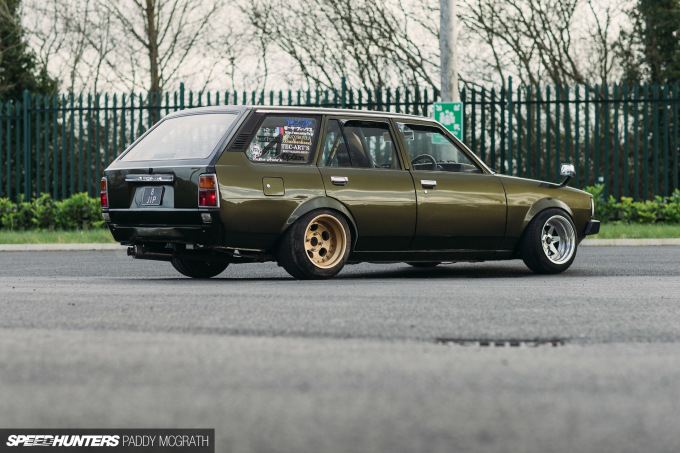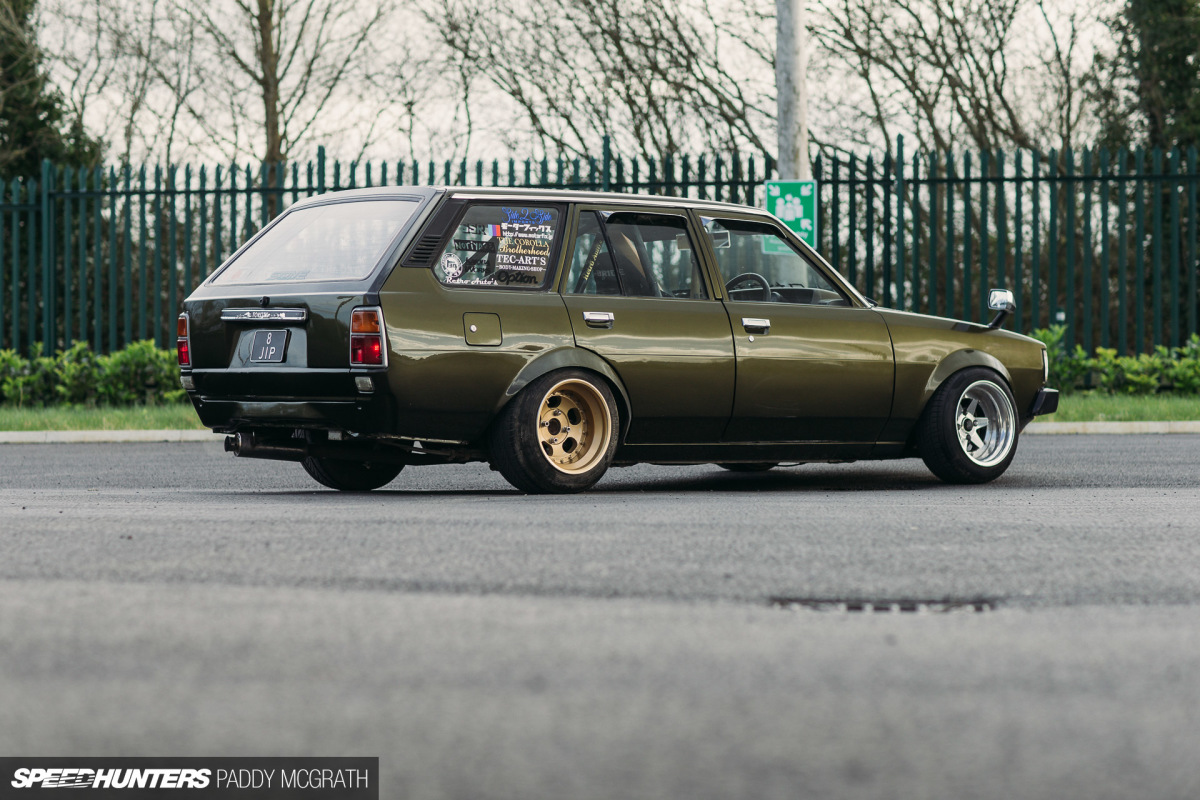 Vinny Harney is a guy I met on my Speedhunters travels several years back, and he still has the same love for retro Toyotas as he did then. I get the impression that's probably not going to change.
I didn't know that he had joined Stone Motorsport as a painter and panel beater, until I spotted his dark green KE70 wagon parked out front of the workshop on a recent visit with Project GTI. Without wanting to come across as boastful, but usually when people know that we as Speedhunters are visiting, the best cars are always rolled outside. It's not something that I'm ever going to complain about.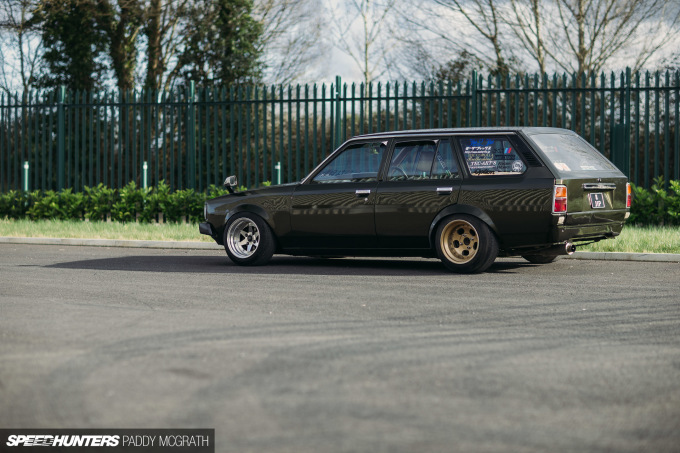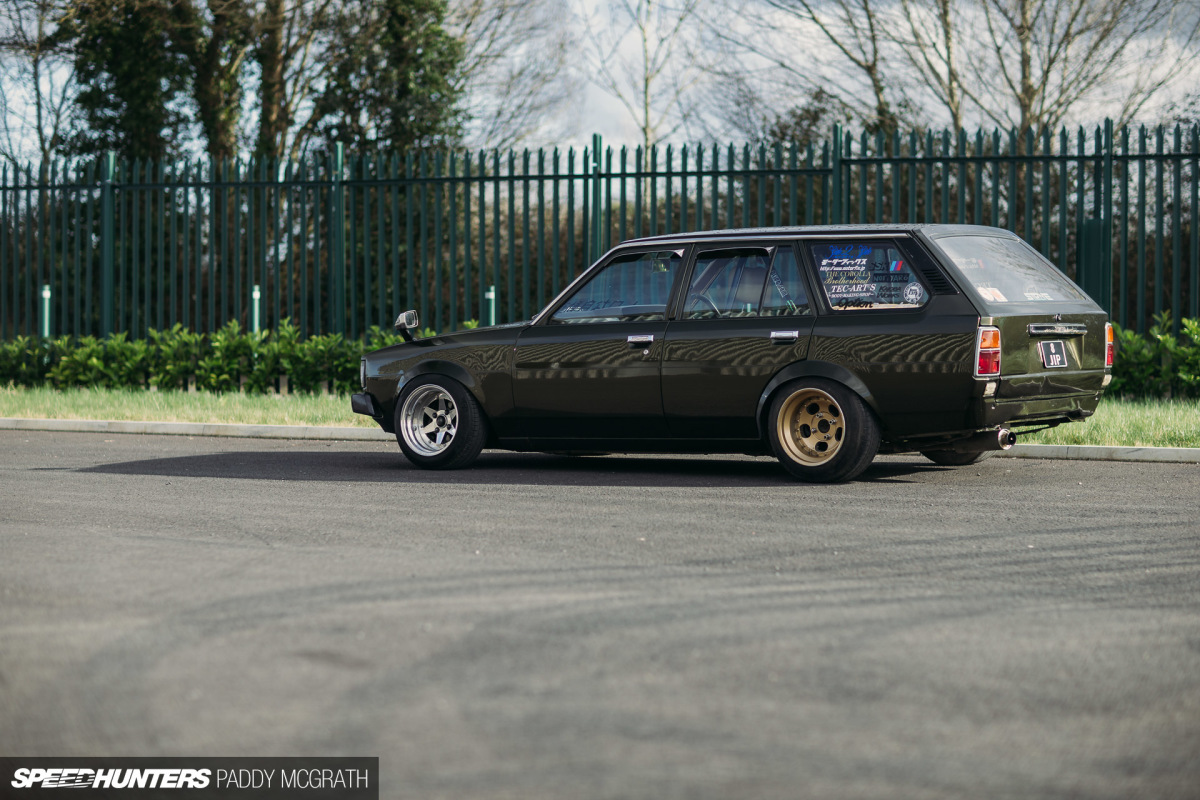 Upon greeting Vinny, I casually quipped that it was nice to see the Corolla out, to which he laughed and casually replied: "Of course, it's my daily." The cogs started slowly turning in my brain until all of that sunk in. This might be an appropriate comparison, in terms of sheer elation anyways.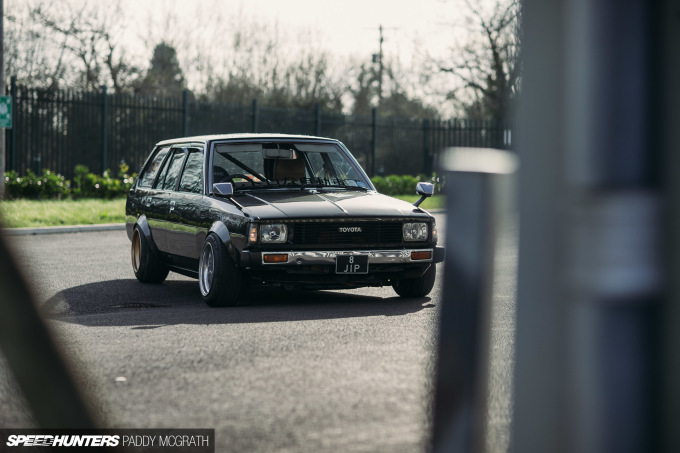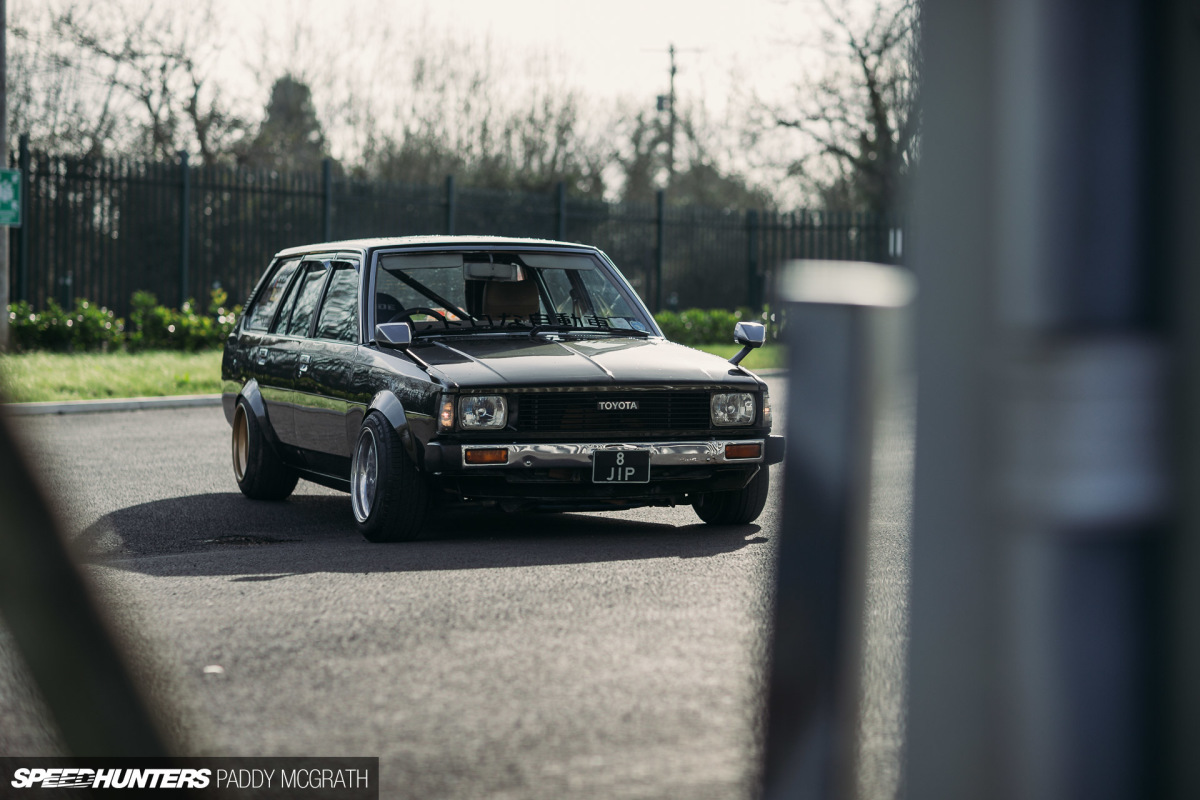 What was already a cool car, was elevated instantly to the next level, purely because it's actually used and not left under a cover six days a week. Vinny probably thought I was mad, but I couldn't get a camera out quick enough and set about shooting the car there and then, while Brendan slaved over my Golf.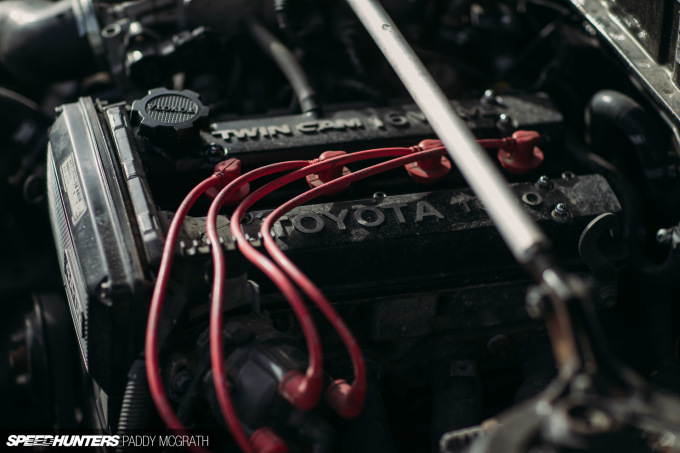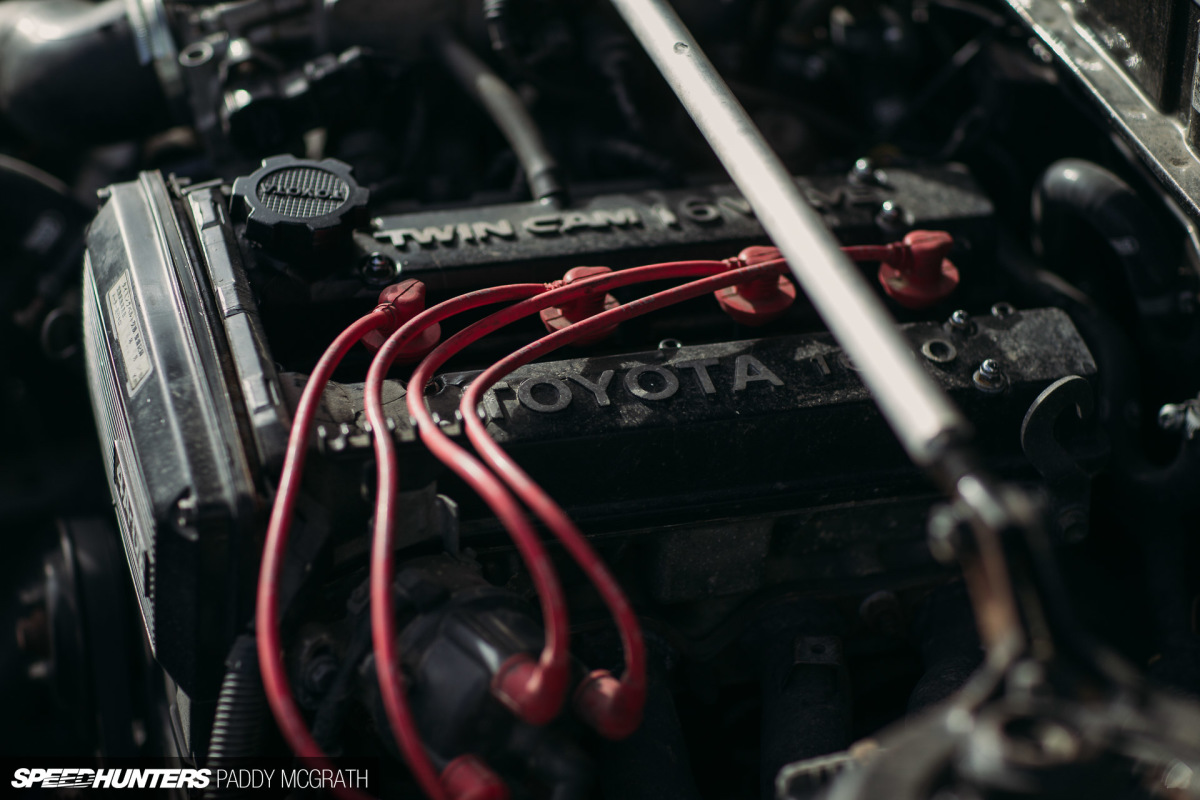 Not only is it a cool KE70 on the outside, it's good everywhere else too. The standard engine has been dumped in favour of Toyota's highly coveted 4A-GE. It's a pretty standard engine equipped with an FGK manifold, a custom exhaust system and finished with a 5Zigen rear silencer. There's an aluminium radiator and some Samco hoses too, but all in all, it's been kept pretty civilised.
Mated to the 4A-GE is the AE86's T50 gearbox, responsible for sending power rearwards to the a kouki AE86 rear end with a TRD 2-way limited slip diff. The later-spec rear features thicker drive shafts, a preferred choice for those who drive their cars hard. Under the rear floor, there's a custom fuel cell which is filled through the original filler neck.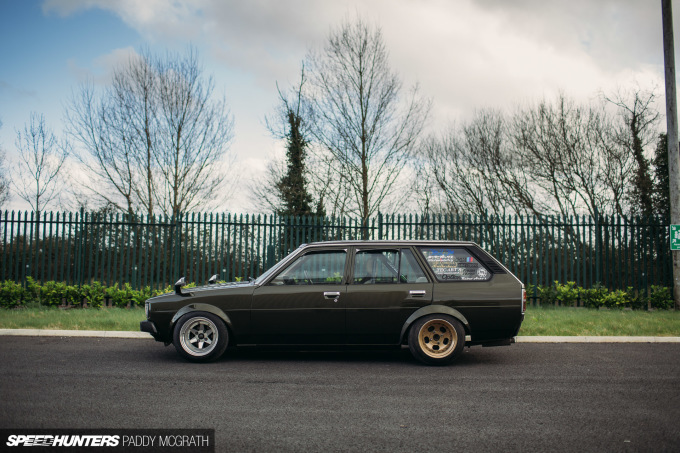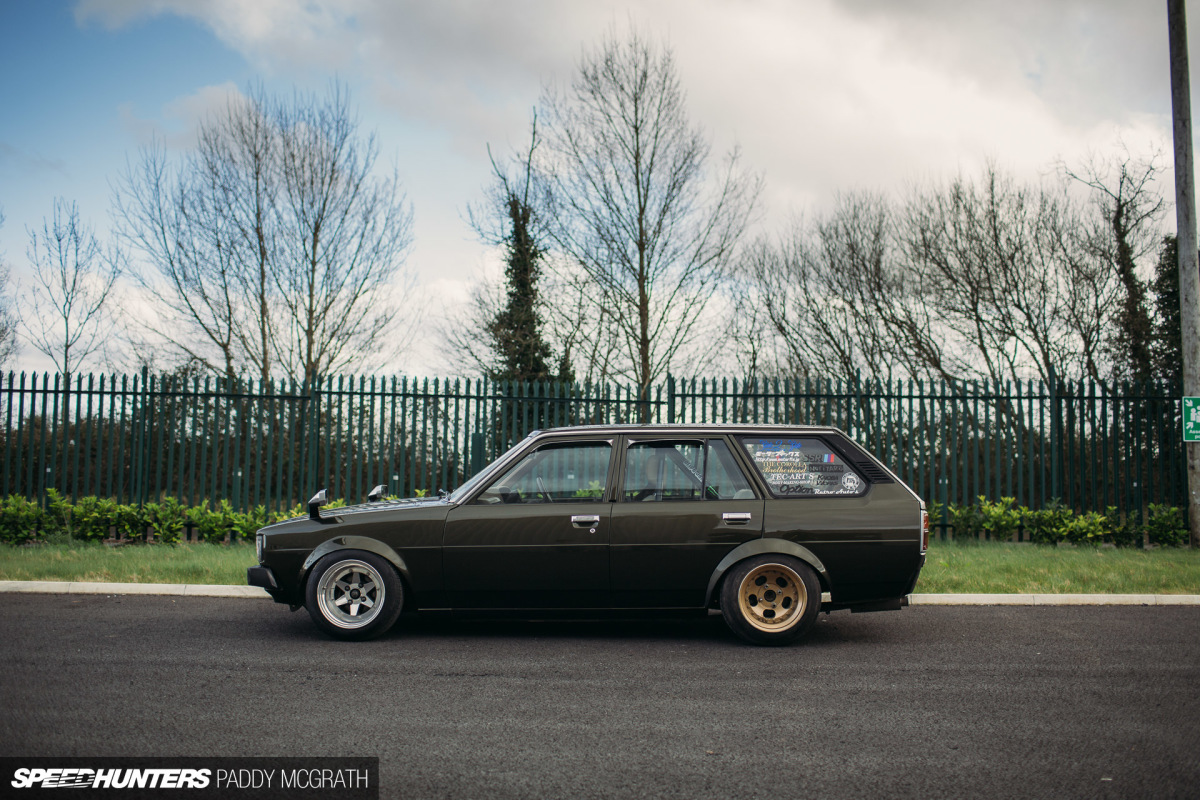 The upgrades continue to the front suspension, with AE86 front coilovers fitted with Bilstein inserts. There's Cusco top mounts and a Cusco front anti-roll bar, while AE86 power steering knuckles have been deployed for extra steering lock, along with extra lock spacers. There's also a quick-rack in the mix. The rear of the car is fitted with adjustable TRD shocks; the rear leaf springs have been flipped and lowered 2-inches with lowering blocks and an AE86's rear anti-roll bar installed as the wagon doesn't come with one from factory. The whole car is poly-bushed too.
The interior probably isn't as practical as it used to be, thanks to the Cusco Safety 21 half cage. Still, from the driver's Bride seat, the Sparco deep-dish wheel sits nicely in the hand, forming an instant connection with the car. The gearbox has been fitted with a TRD short shifter, and there's a Wilwood hydraulic handbrake too, along with a Bride tachometer.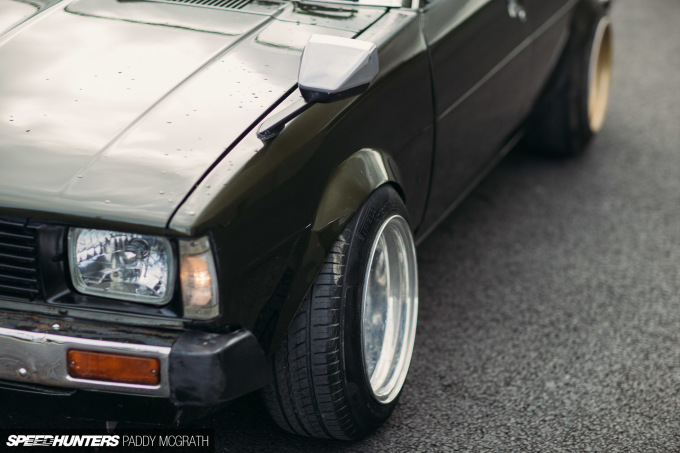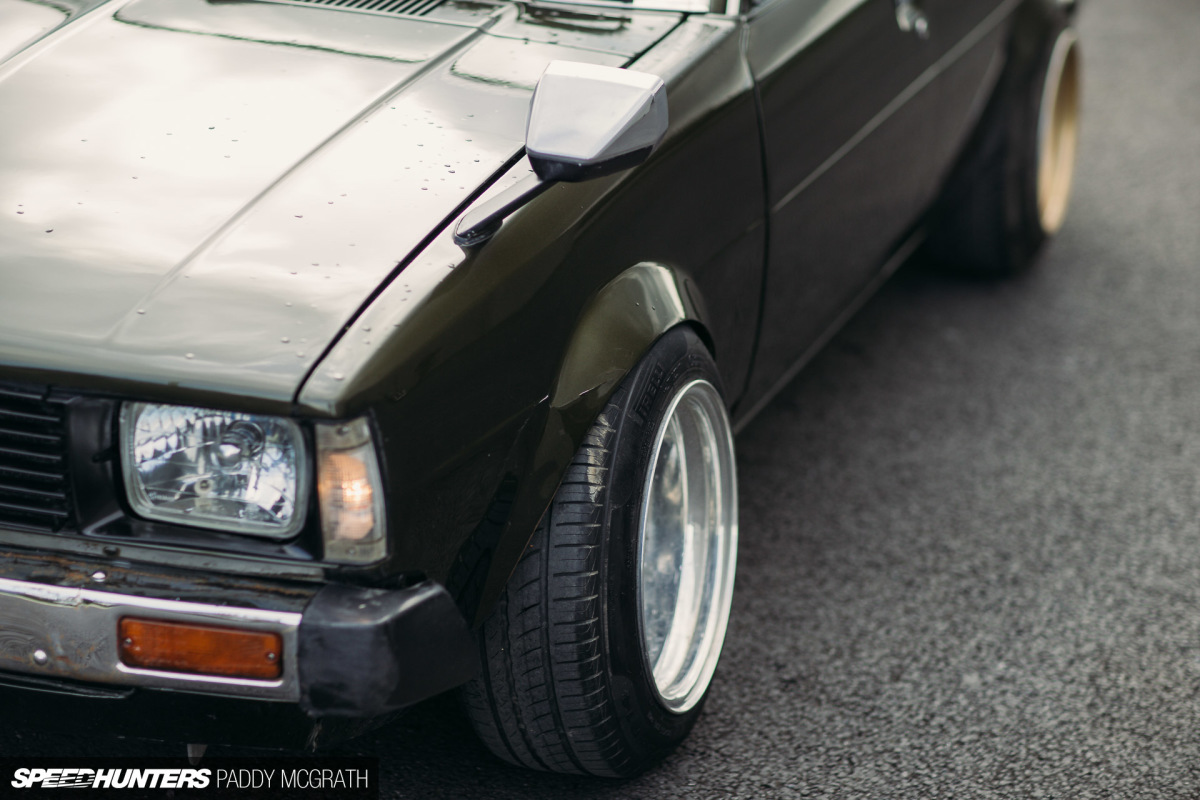 The arches are flared in steel, both front and rear. They do show signs of use, but considering Vinny's trade, he reckons he can repair them in an evening if need be. At the same time, it is daily driver, so imperfections are par for the course. Still, at least they show that the car is driven. The paint is a custom mix.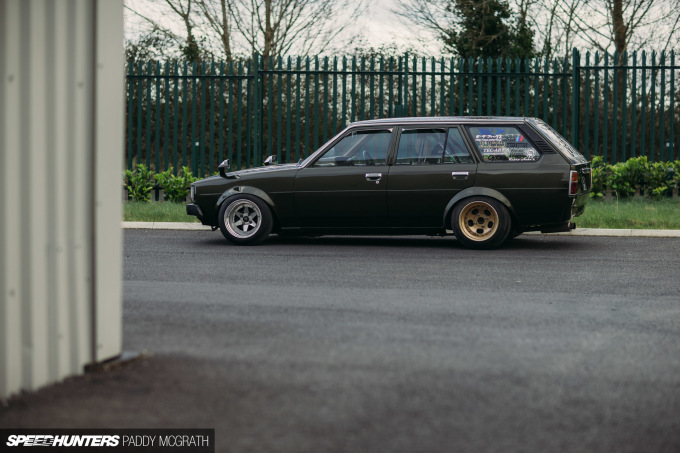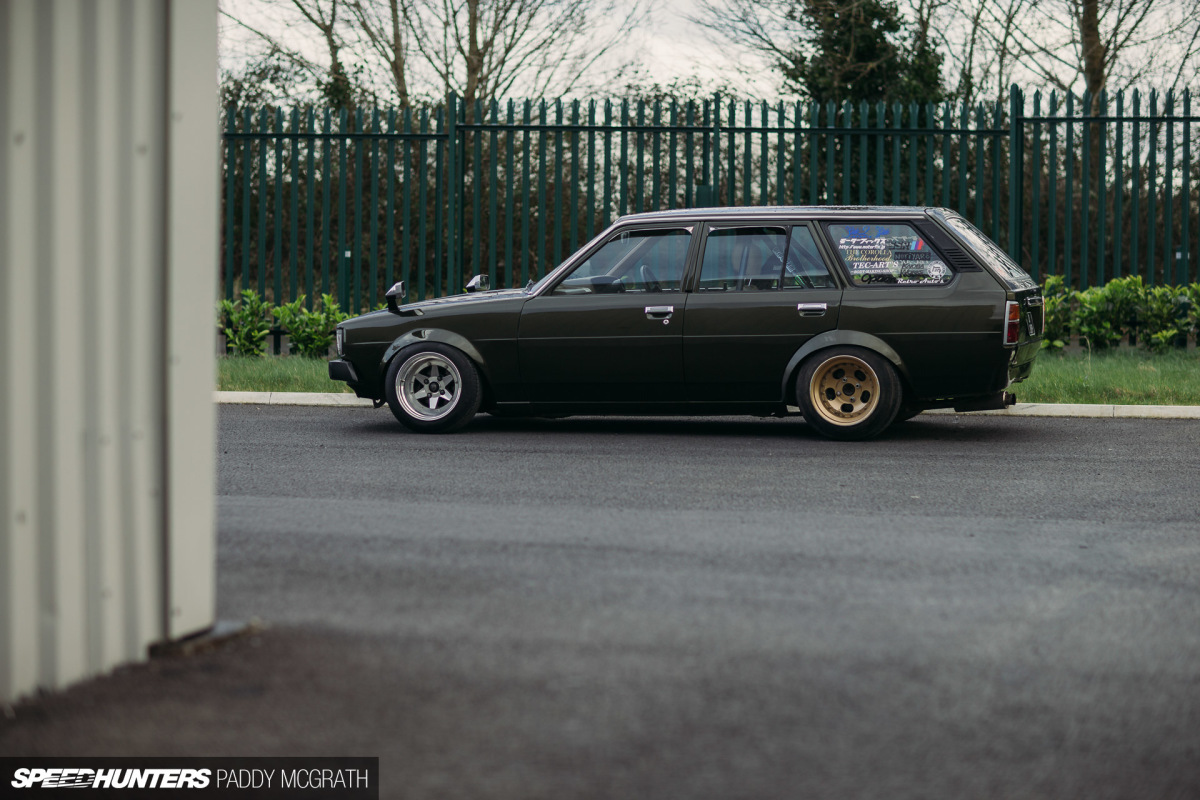 SSR Longchamp XR4s with new Barrel Brothers barrels measure 14×8.5-inch -19 at the front, while the rear Compomotives have 14×10-inch -25 specs. What's quite neat is that those fender mirrors are actually motorised items from a GX71 Cressida.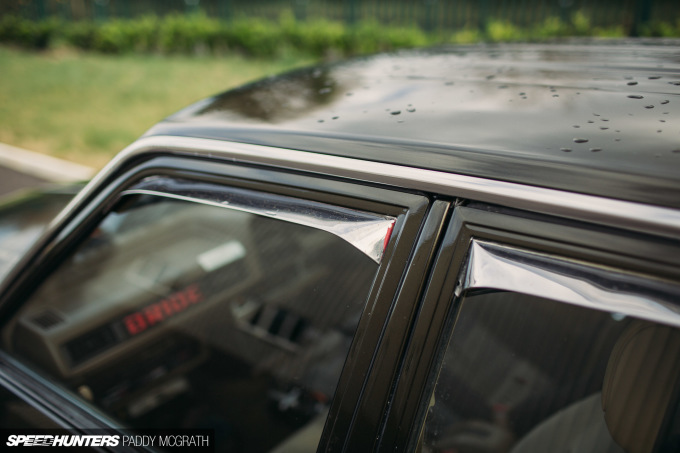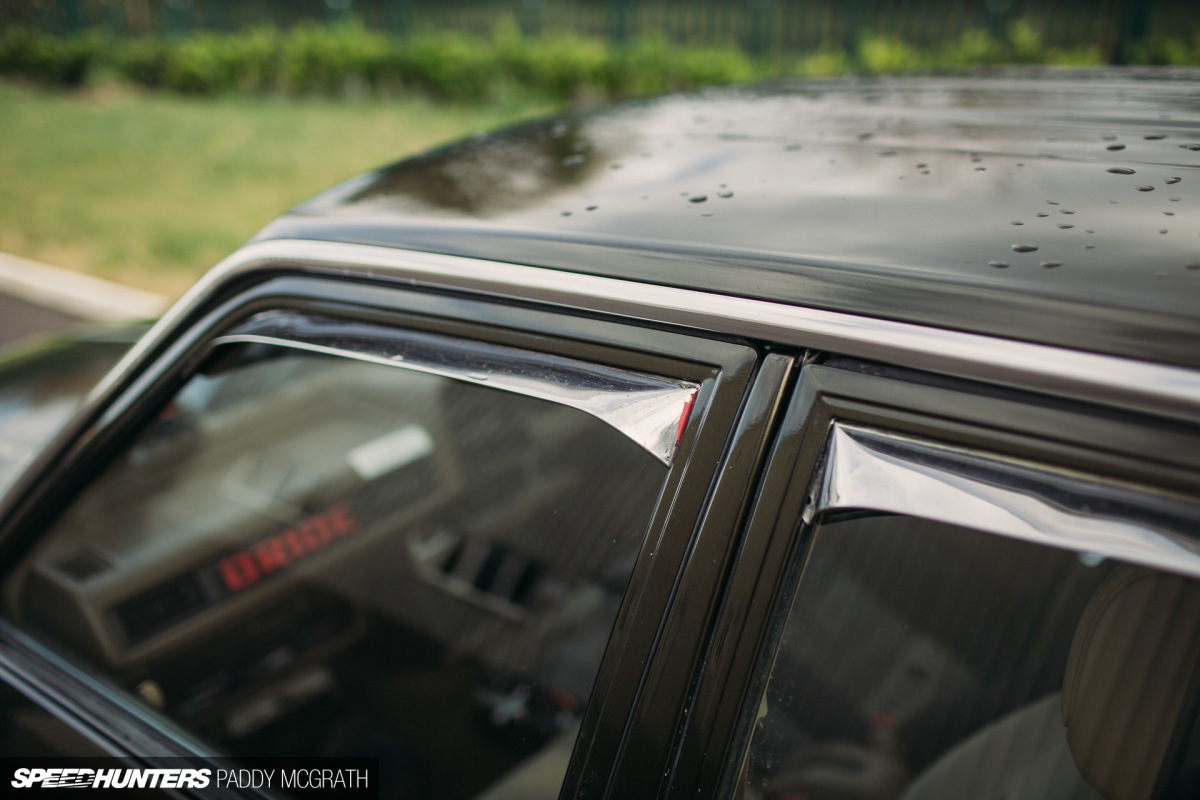 The chrome wind deflectors are genuine KE70 items, which Vinny picked up on his travels. It's those small details that make a car.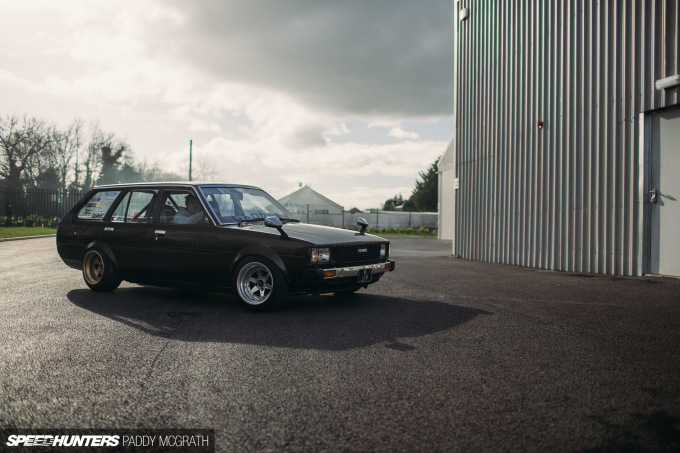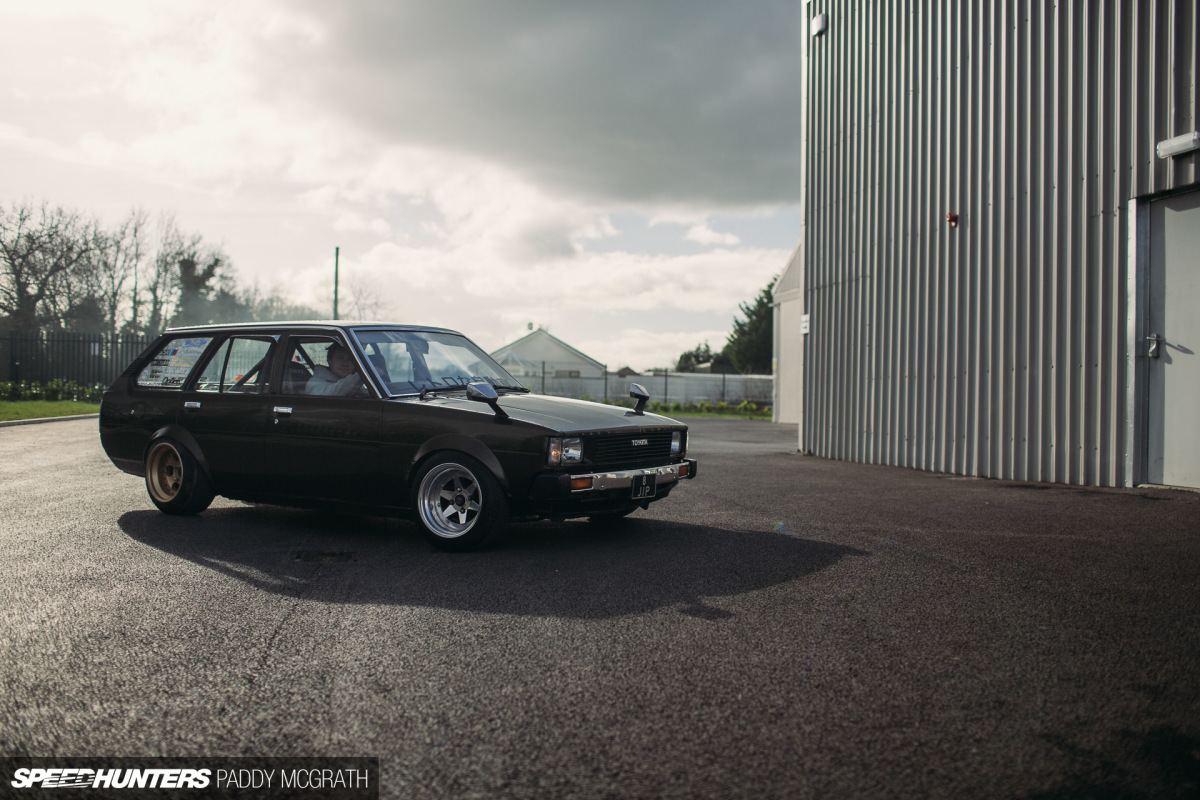 What's maybe the best part of the whole car, from an Irish perspective, is that the car qualifies for the annual rate of vintage motor tax. At one point, it would have been over €500 per year just to legally drive on the road, now it's only €56 and will remain that way for the rest of its life.
Affordable, reliable and interesting. What more could you ask for?
Paddy McGrath
Instagram: pmcgphotos
Twitter: pmcgphotos
Facebook: Paddy McGrath
paddy@speedhunters.com
Cutting Room Floor