Used As Intended
I've made no secret of my love for the blue oval over the years, particularly those cars of a certain vintage.
As the years pass though, their numbers dwindle and fewer are used as intended. We haven't quite reached critical point just yet, but it does make me appreciate those who continue to use their cars just how they should be used. Back at Players Classic in June, there were quite a few classic Fords on display that were double-jobbing as show cars one moment, before tearing up the famous circuit the next.
This is one of them.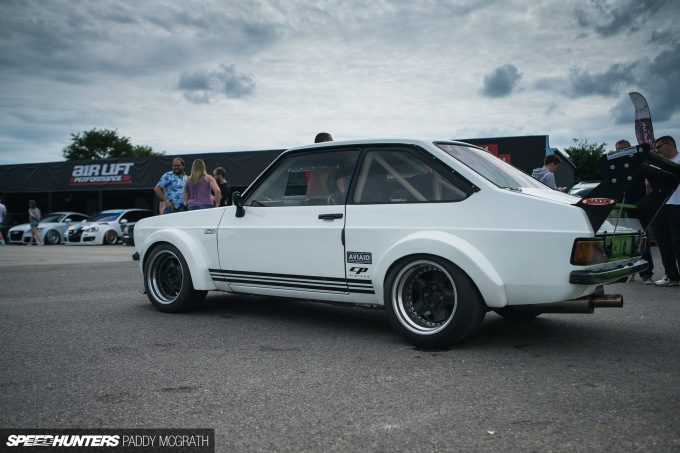 Being Irish, I'm used to a very specific style of MkII Escort; that is fully-built rally cars. There's nothing wrong with them at all, but it does mean that when I see a track orientated build, I get that little bit more excited. The grass being greener and all that.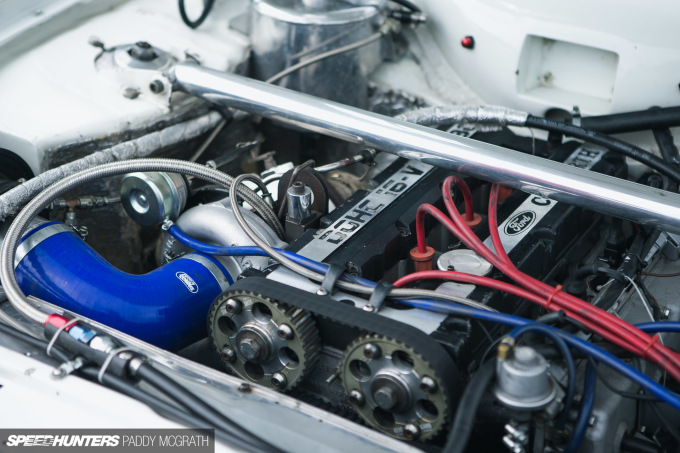 This particular MkII is running a slightly more contemporary powerplant, and probably one of few engines you can swap into a classic Ford without being hung, drawn and quartered. The 2.0-litre DOHC 16-valve turbocharged Cosworth YB, better known for its role in the production Sierra and Escort RS Cosworths, is an ageing engine, but it's still held up on a pedestal by Ford fanatics. This one has over 500hp on tap, so there's no arguing with its potency.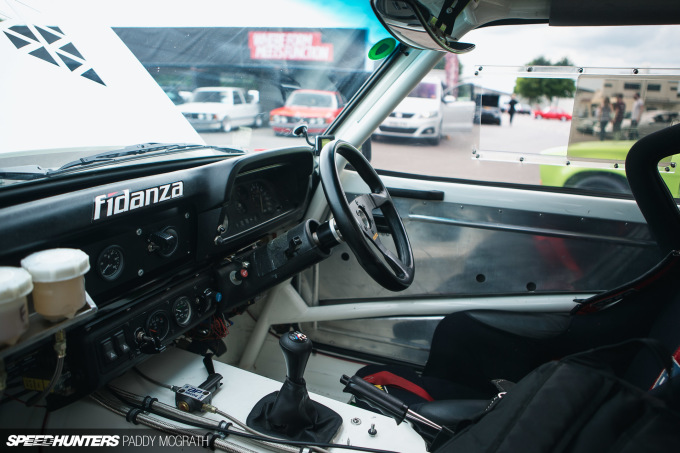 Inside is your typical stripped interior that we associate with track cars. The difference here though, is that gear shifter isn't quite from the Ford family, is it? No, this Escort is running a BMW E36 M3 Evolution gearbox and differential to cope with the significant increase in power and which explains why the car topped out at 209mph on the rolling road.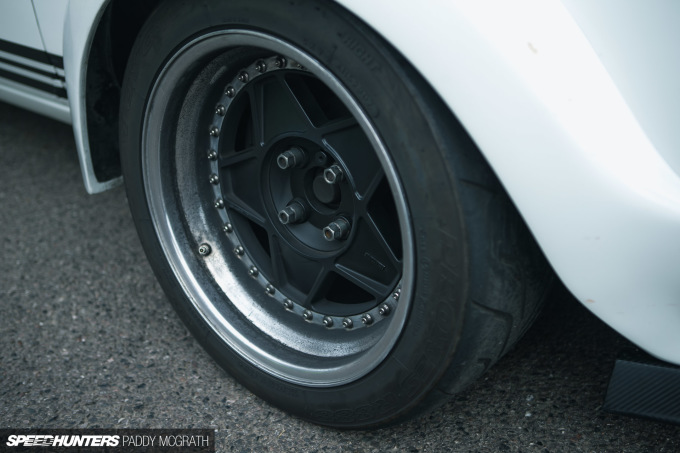 Where there's a Ford, there's often a set of Compomotives nearby. This is no different, with the 16-inch wheels wrapped in Toyo R888s.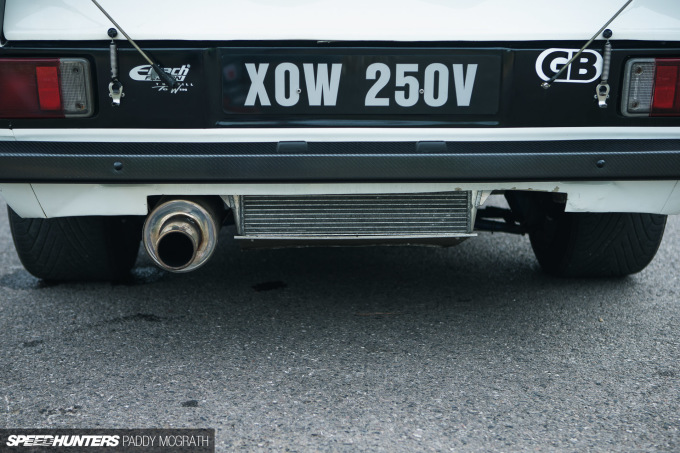 The rear cooler is an interesting one, used as part of a water cooling system for the hybrid Garret T4 turbocharger.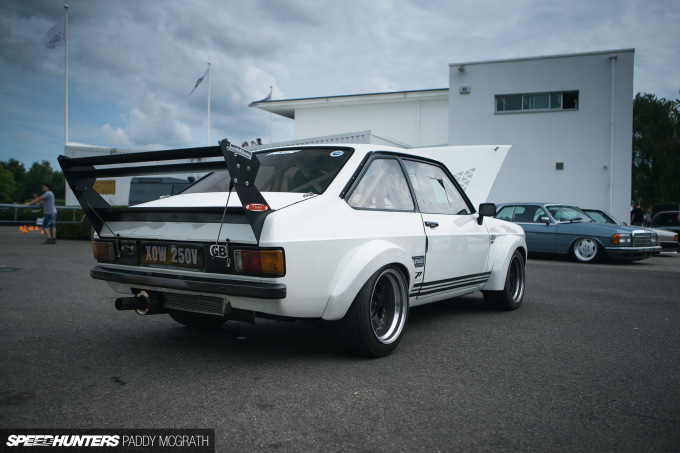 It's a simple idea that's been well executed, which is something I find myself writing a lot when it comes to the classic Ford scene. I just hope that for many decades to come, people will still do what it takes to use their Escorts as they were intended.
Paddy McGrath
Instagram: pmcgphotos
Twitter: pmcgphotos
paddy@speedhunters.com
Cutting Room Floor