4, 5, 6, 7, 8 & 9
Some days, it honestly feels like you've hit the absolute jackpot.
There's often times where you can go weeks or even months without finding some proper Speedhunters material. For some reason though, it seems like when you stop looking for it, it has a habit of finding you. It's the nature of the game, but I guess Speedwaiting doesn't have quite the same ring to it.
When I visited Stone Motorsport earlier this month to sort some issues and upgrade Project GTI, I might have actually reached peak Speedhunting. Everywhere I looked was a car that was absolutely worthy of being shared on these pages. It was a ridiculous situation. You've likely already seen the KE70 wagon and/or the KP61 project, but these were only the beginning.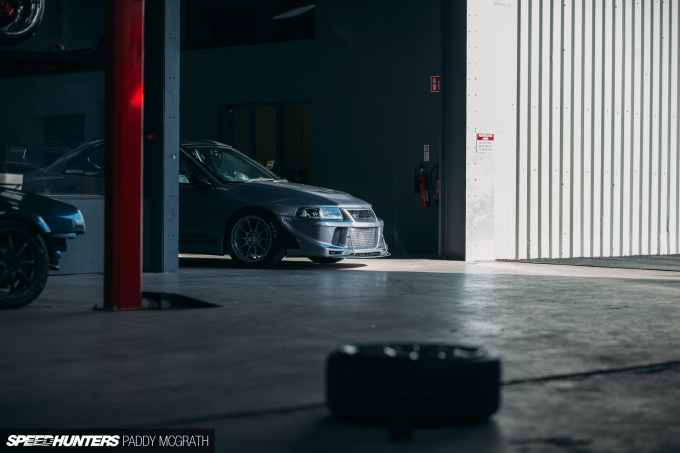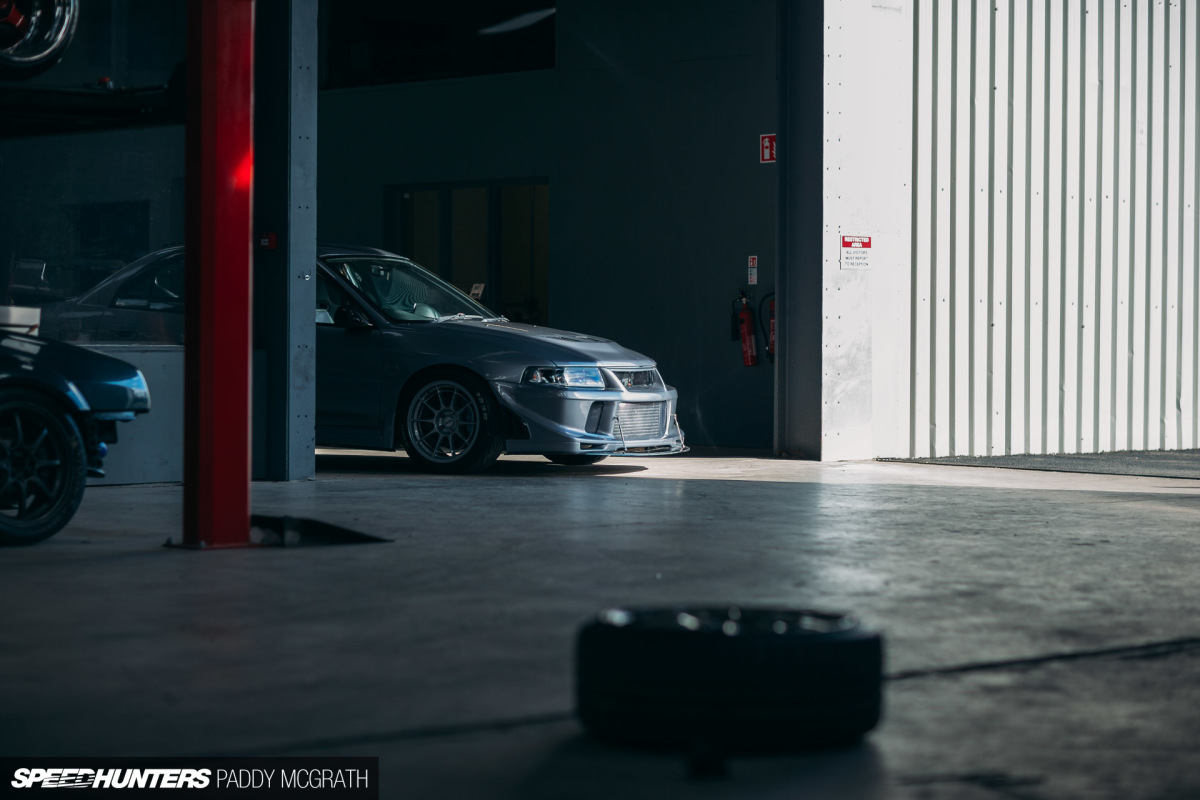 Although in this case, Bryan Stone's Lancer Evolution wasn't really a surprise; it was the only car I had in mind to shoot while hanging around. Having just been painted in the days prior, it's rare to shoot a car in such a fresh state. It's also a car that's interesting both for what it is and what it once was.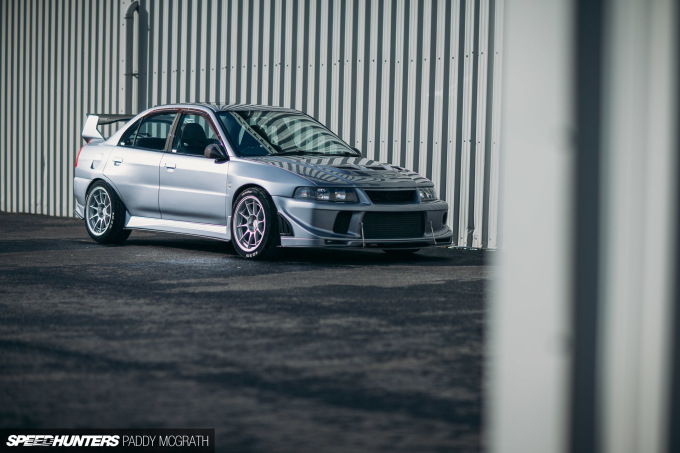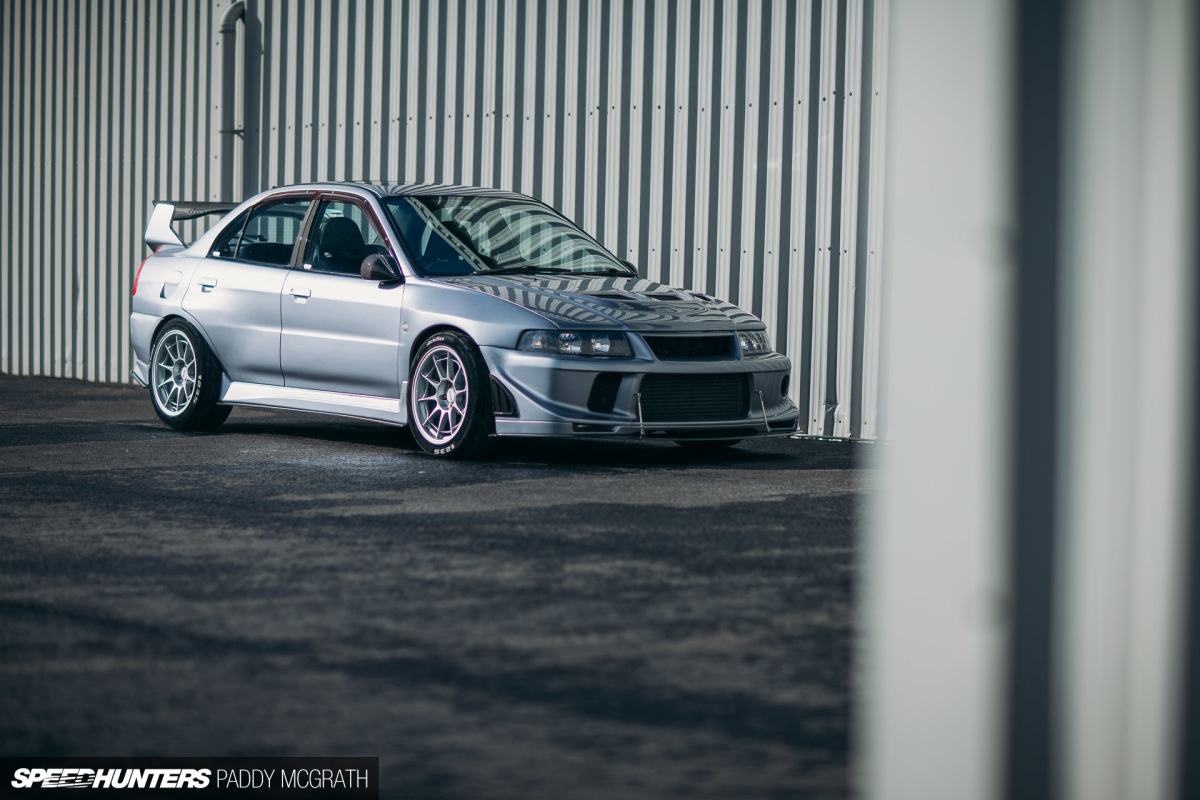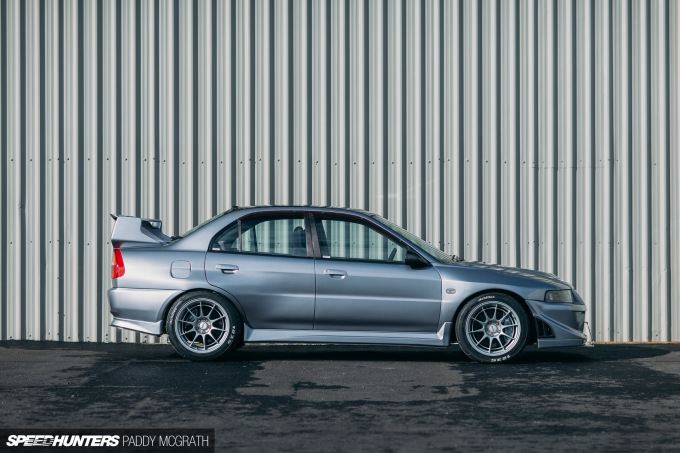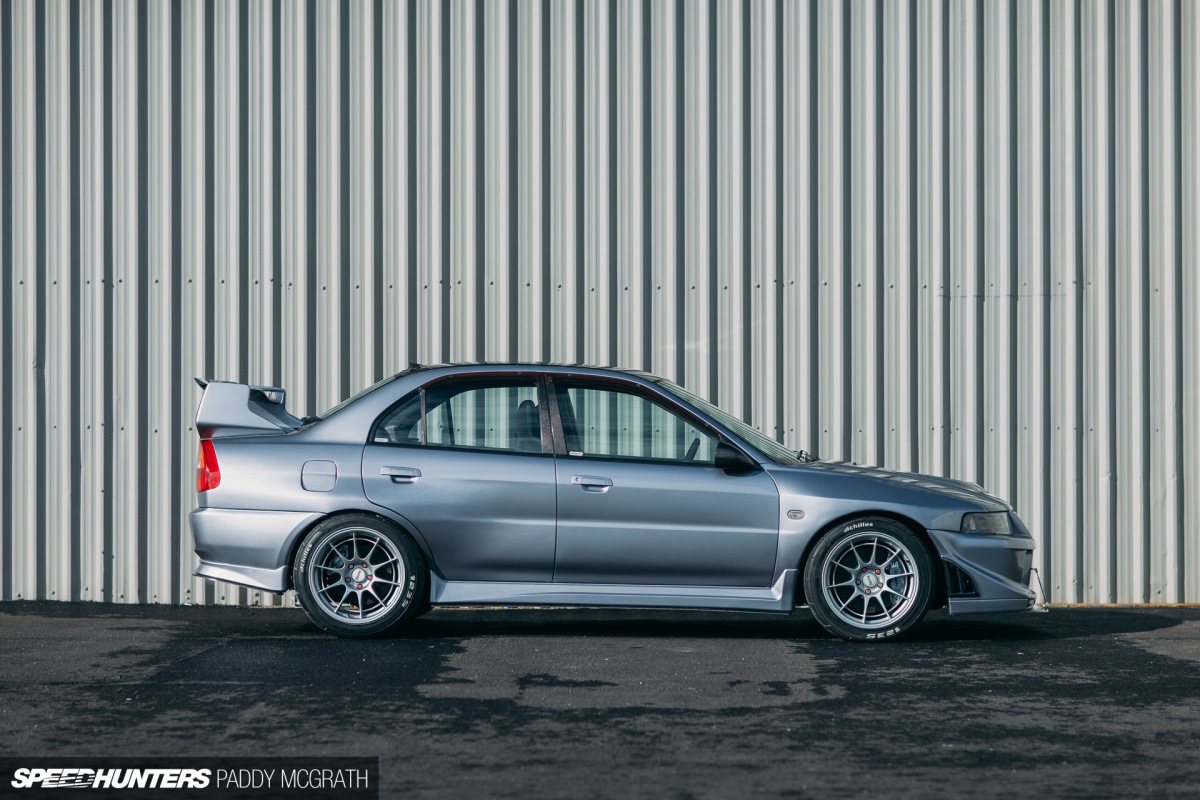 At one point in the not so distant past, this car was hot lapping Japanese circuits and competing in time attack events. From Japan, it came to Ireland for a short while before Bryan purchased it, where it has remained in his custody ever since.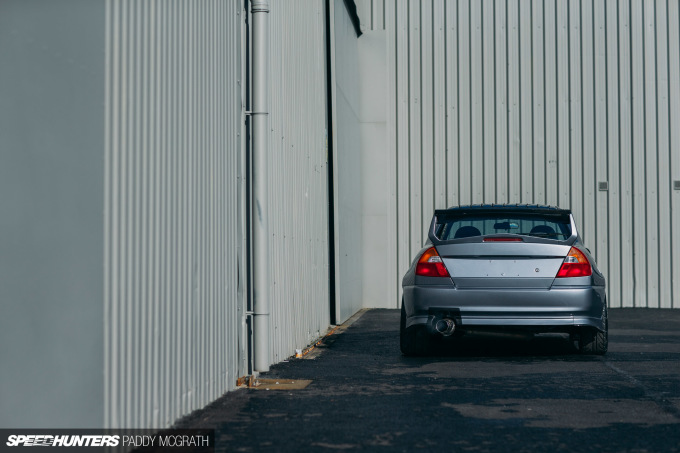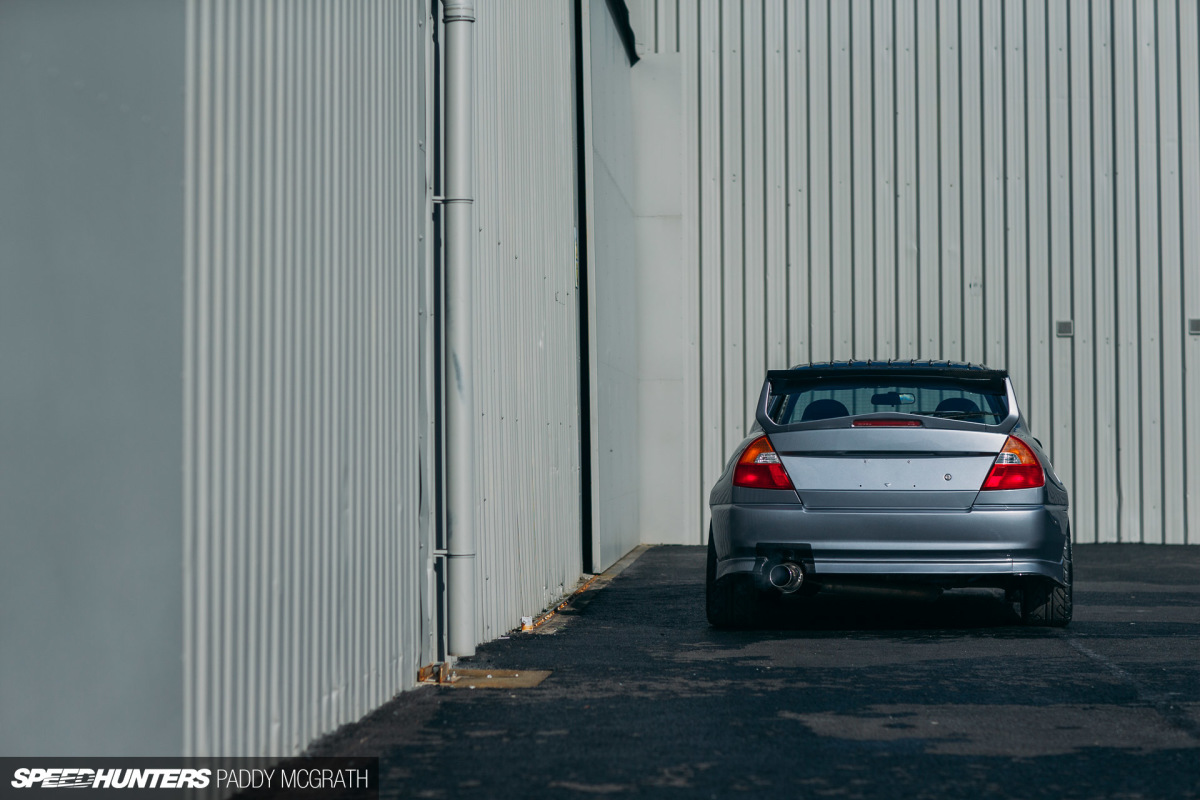 It was a little bit rough around the edges (hence the respray), but part of the overhaul was to allow Bryan to put his own touches on the car. As far as Lancer Evolutions go, I can't quite recall seeing one which has combined as many generations of the Evo family into a single package. Off the top of my head, it features parts from at least six generations of Lancer Evo. Can you even tell what generation it is?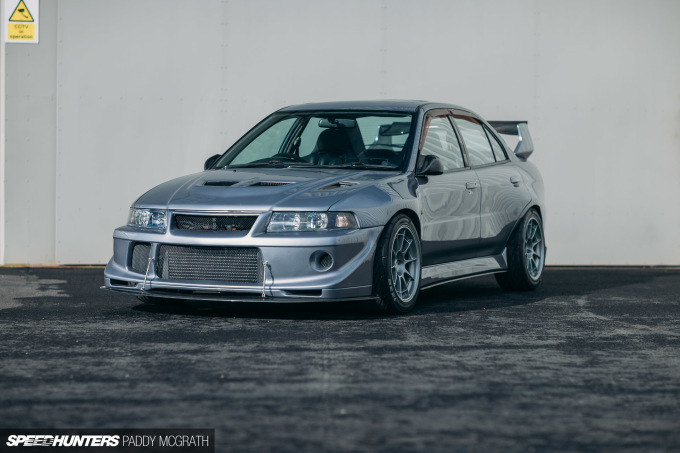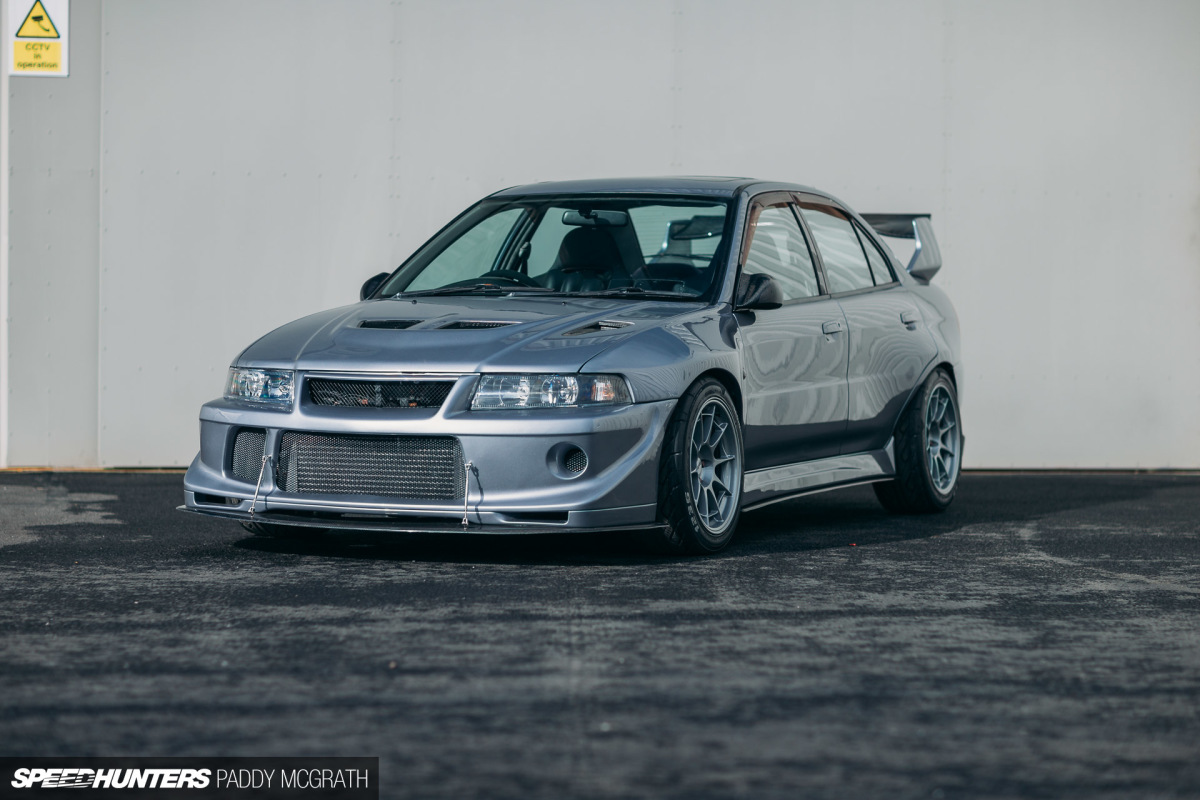 It's actually a Lancer Evolution IV, but you would be forgiven for not getting that right away. The front is Evo VI, which includes a Tommi Mäkinen Edition bumper. The rear is an Evo V spoiler, with Evo VI taillights but with the IV's original rear bumper. Just to further complicate things, the interior is that of an Evo V. It's also got the most subtle and well executed wide arches that I've seen on a Lancer in quite some time.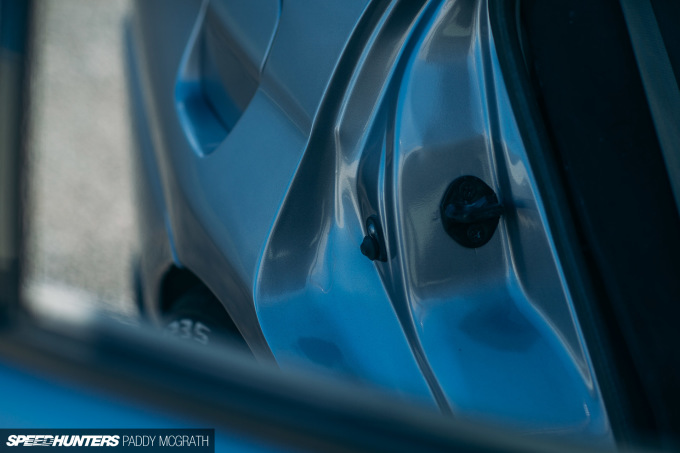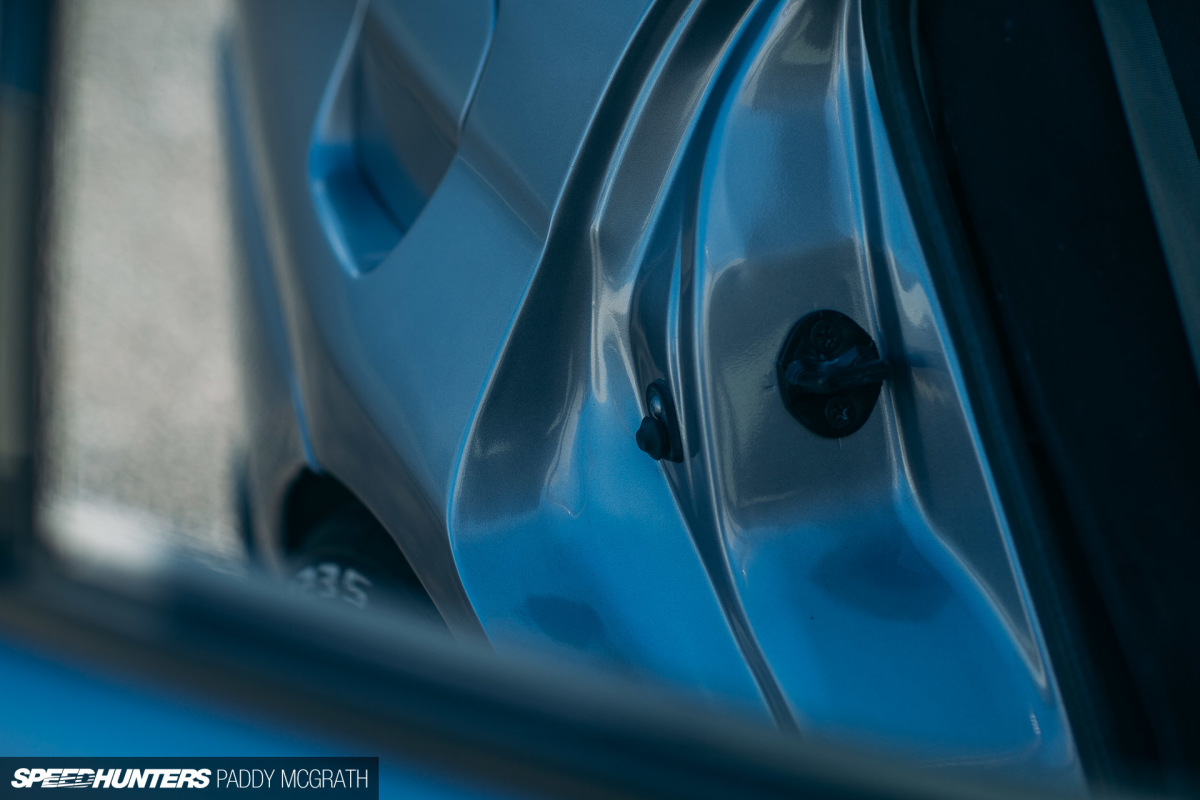 You can see by the filler cap just how much the car has been widened, and how the metal work has been carried into the door aperture and even to the inside of the door itself to ensure that everything flowed and matched up correctly.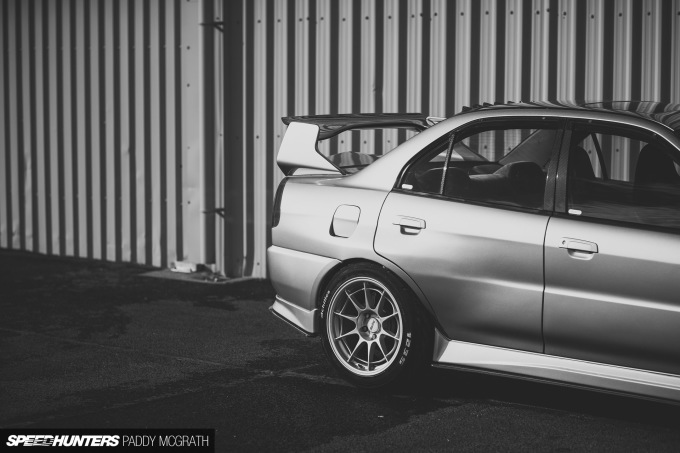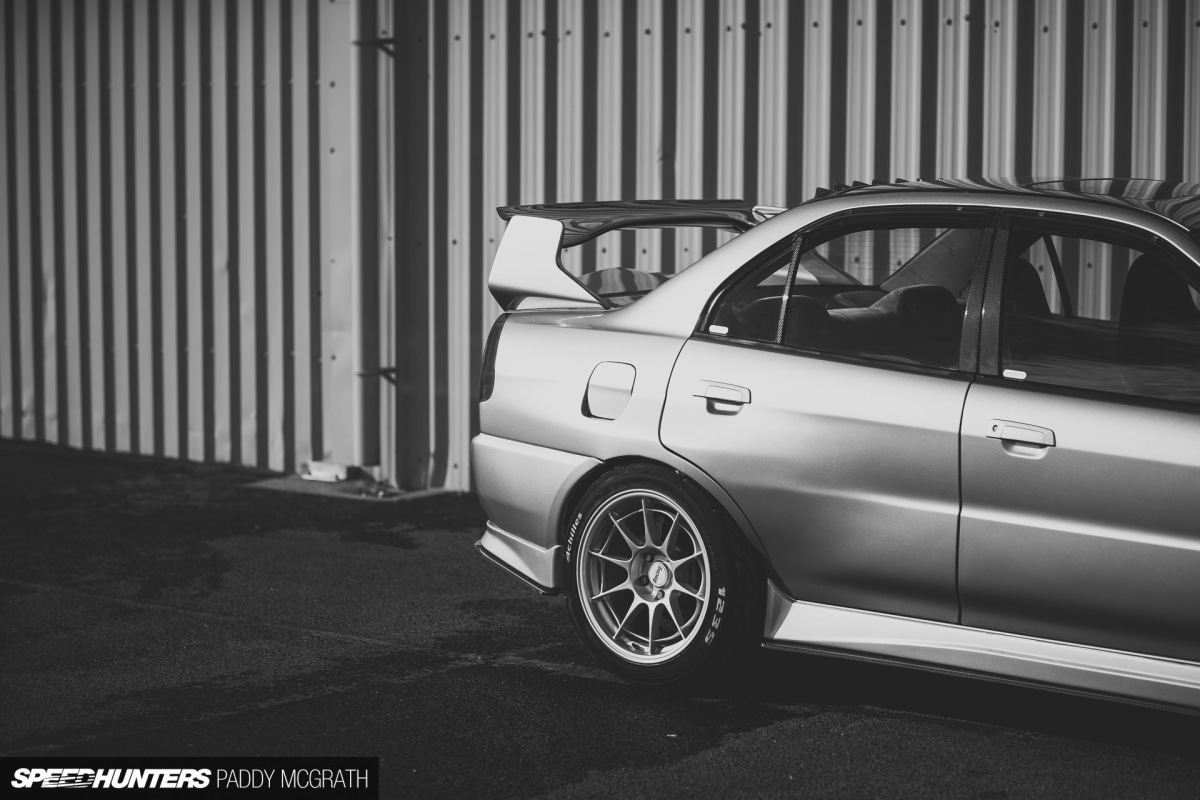 The resulting bodywork allows the 17×9-inch Enkei NT03s to sit tight in the arches, but they require 25mm and 35mm (front and rear respectively) spacers to do so. There's no fouling or rubbing, the fit is just right. It's a functional setup too, with the car suspended on Öhlins coilovers with front and rear Cusco anti-roll bars and Ralliart strut braces.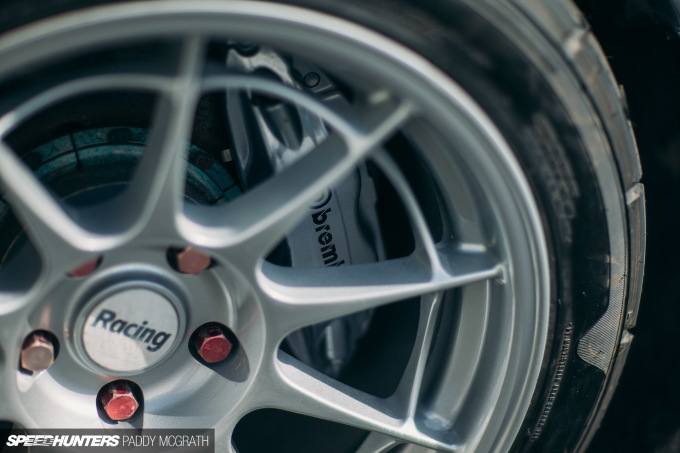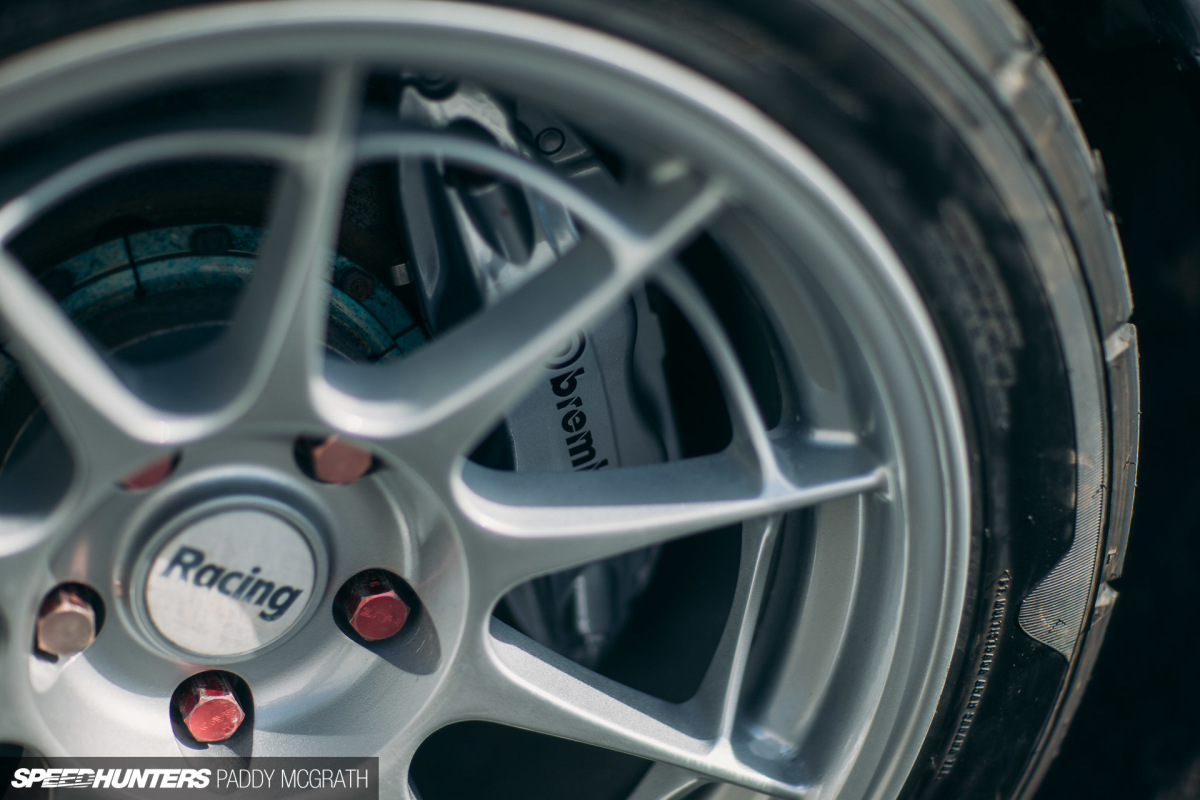 The Evo VI Brembos have been colour-coded to the car, as Bryan thought their factory red hue looked tacky against the silver. They clamp 2-piece floating Project Mu discs.
The fabulous wide arches aside, the exterior features a plethora of nice details and carbon fibre touches. They're well considered and don't feel like they're too much. The Grams carbon front lip, the carbon side-skirt extensions and rear bumper extensions, along with the Ralliart-style carbon cup mirrors and carbon vortex generator on the roof are all just right.
The spoiler blade, an extremely rare Auto Produce Boss item, might just be Bryan's favourite part of the car. It should be, I can't even find another one on Google images.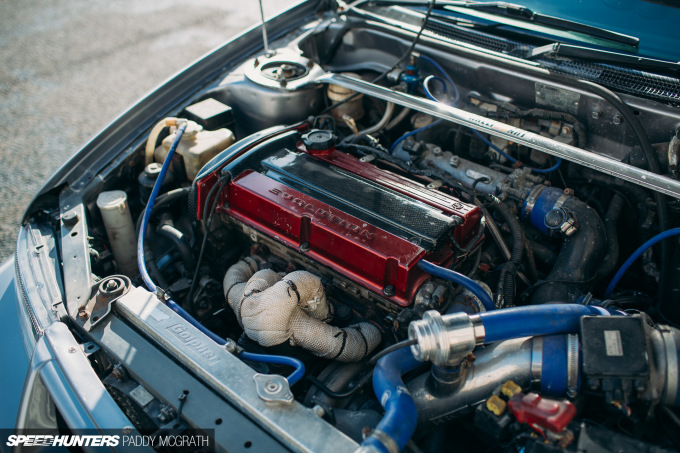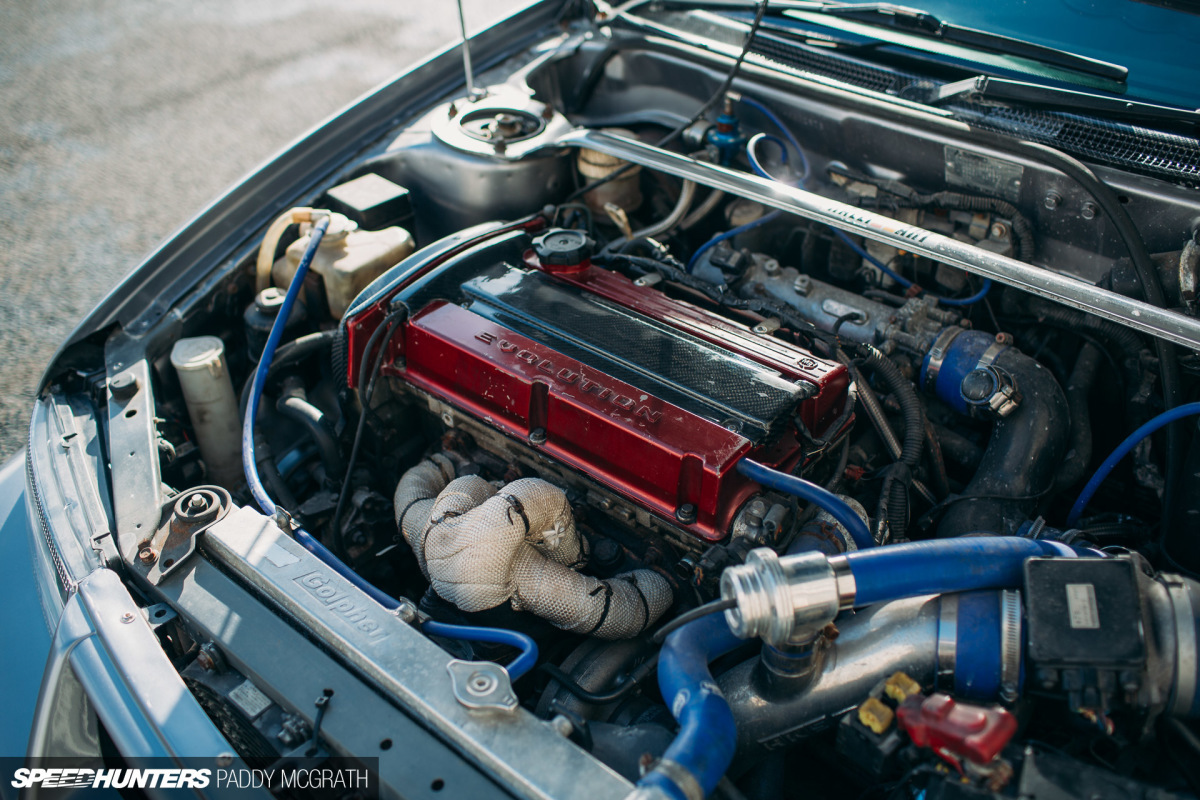 Going back to the generation game for a moment, the engine is from an Evo VII. Of course, it doesn't end there. The cams are from an Evo VIII MR while the turbo is an 80 series from an Evo IX. There's a HKS hard-pipe intake, along with a front-mount intercooler. The exhaust features a custom 3-inch down-pipe which leads into a Kakimoto Racing system. Power is good for somewhere around 390hp.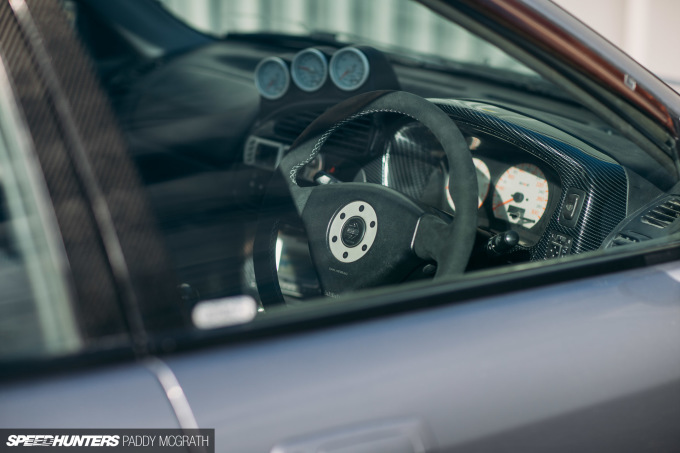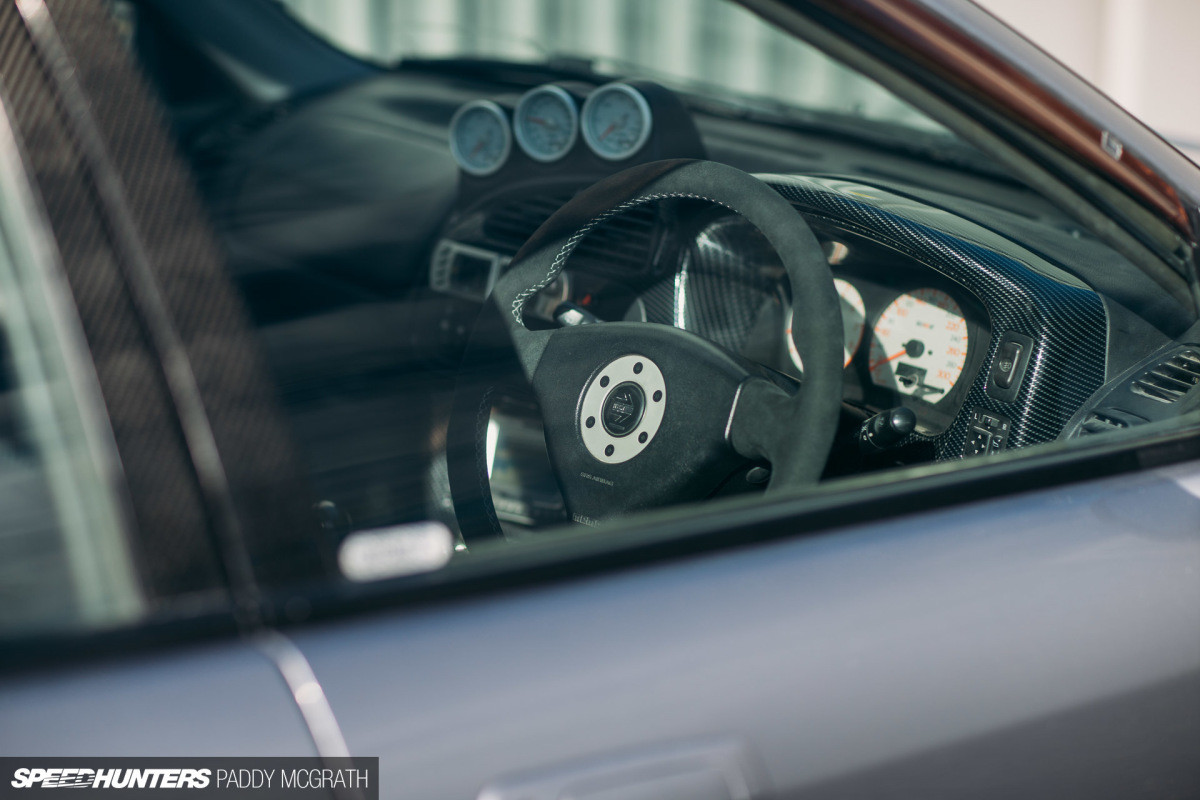 As mentioned above, the interior from an Evo V, although Bryan is in the process of overhauling this to a certain extent as he wants rid of the faux-carbon fibre trim. In his own words: "The only carbon on the car should be real carbon." I can't argue with that. The Alcantara-retrimmed Momo wheel, GReddy gauge gluster and Blitz boost controller are the highlights, for now at least.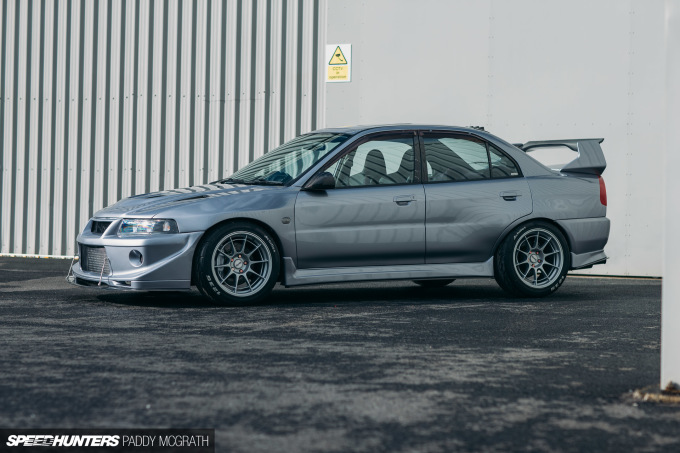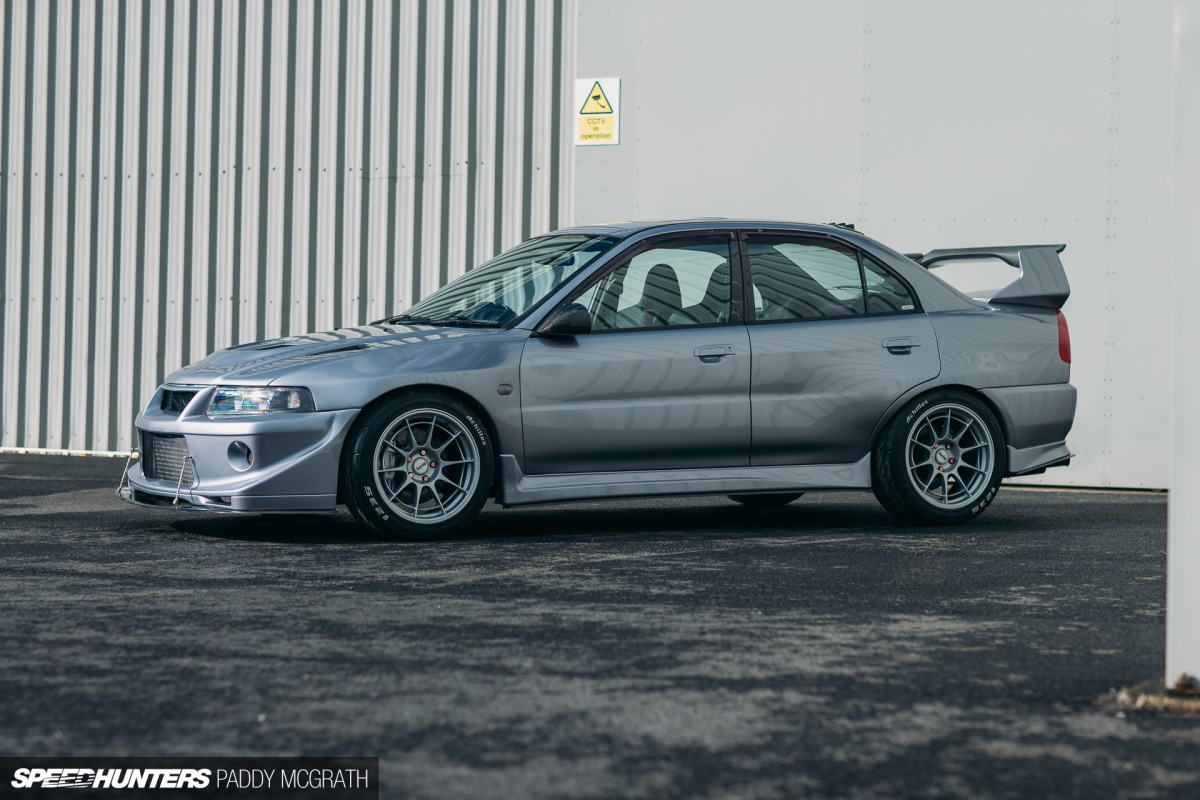 Despite owning the car for over a year, it has taken this long for Bryan to get it just right before he actually gets to drive it properly. Asides from a brief test run prior to purchasing it, he hasn't had the opportunity to actually drive it as it's been off the road since. That's some serious self restraint, Bryan.
Although in saying that, the first drive is going to be something very special.
Paddy McGrath
Instagram: pmcgphotos
Twitter: pmcgphotos
Facebook: Paddy McGrath
paddy@speedhunters.com
Cutting Room Floor