Built not bought
I'm sure I speak for my fellow Speedhunters when I say I can appreciate any car that's had blood, sweat and tears poured into it, but every now and then, a build comes along that really piques my interest. Something that I really wish was parked in my garage.
Today, that car is a Ford Escort. But not any Ford Escort…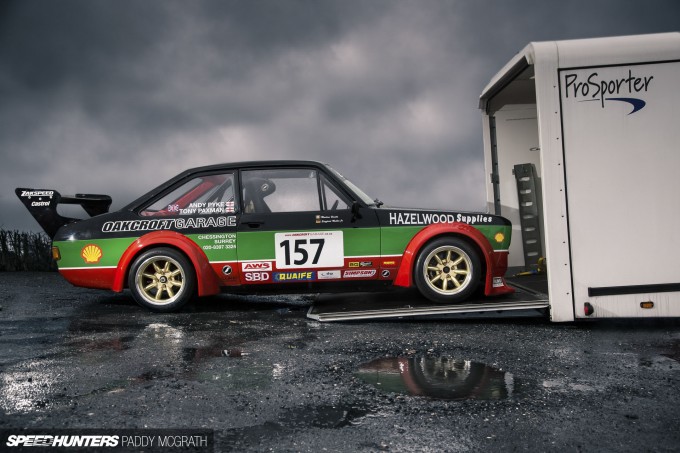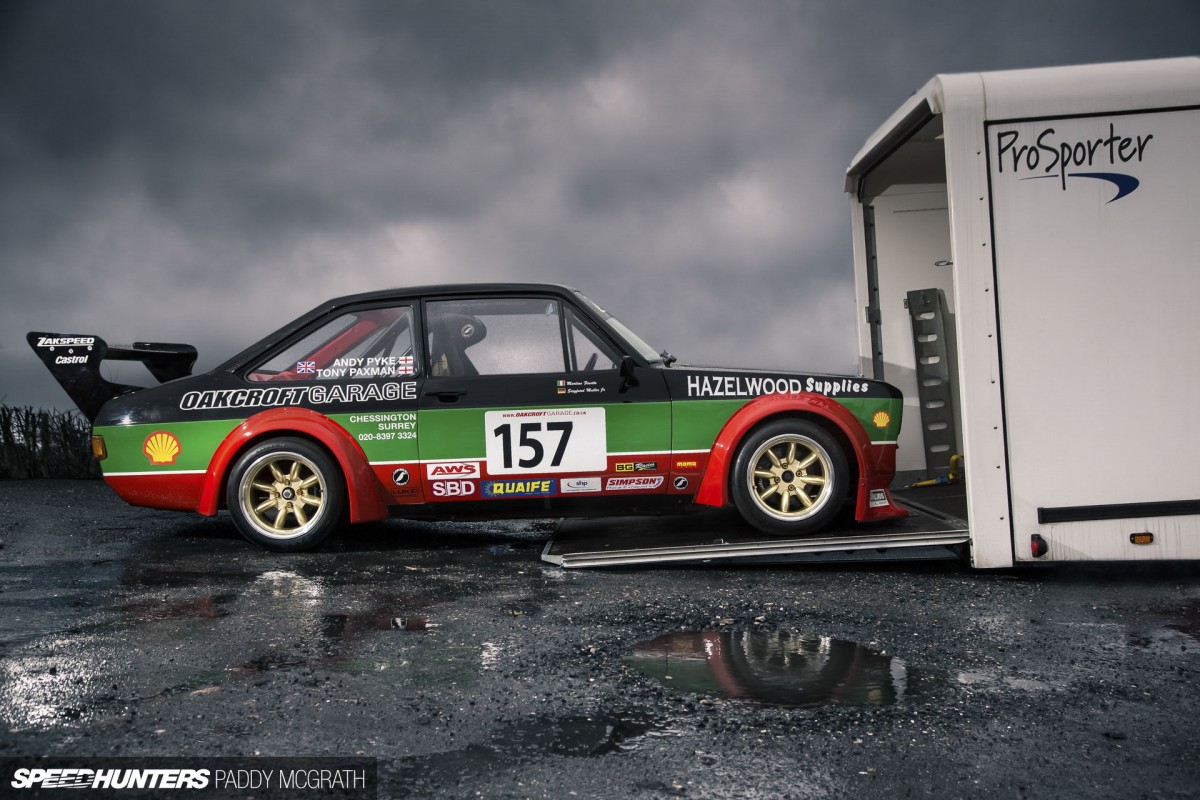 It's hard to believe it looking at it now, but when the two-door Mk2 rolled off Ford's production line in the mid-'70s, it did so in rudimentary 1300L guise.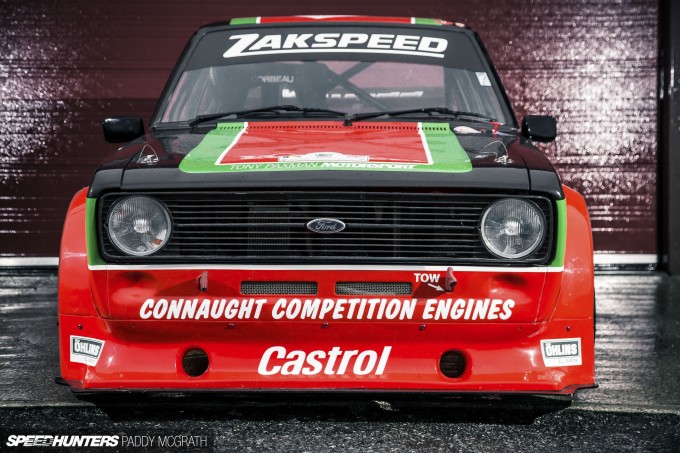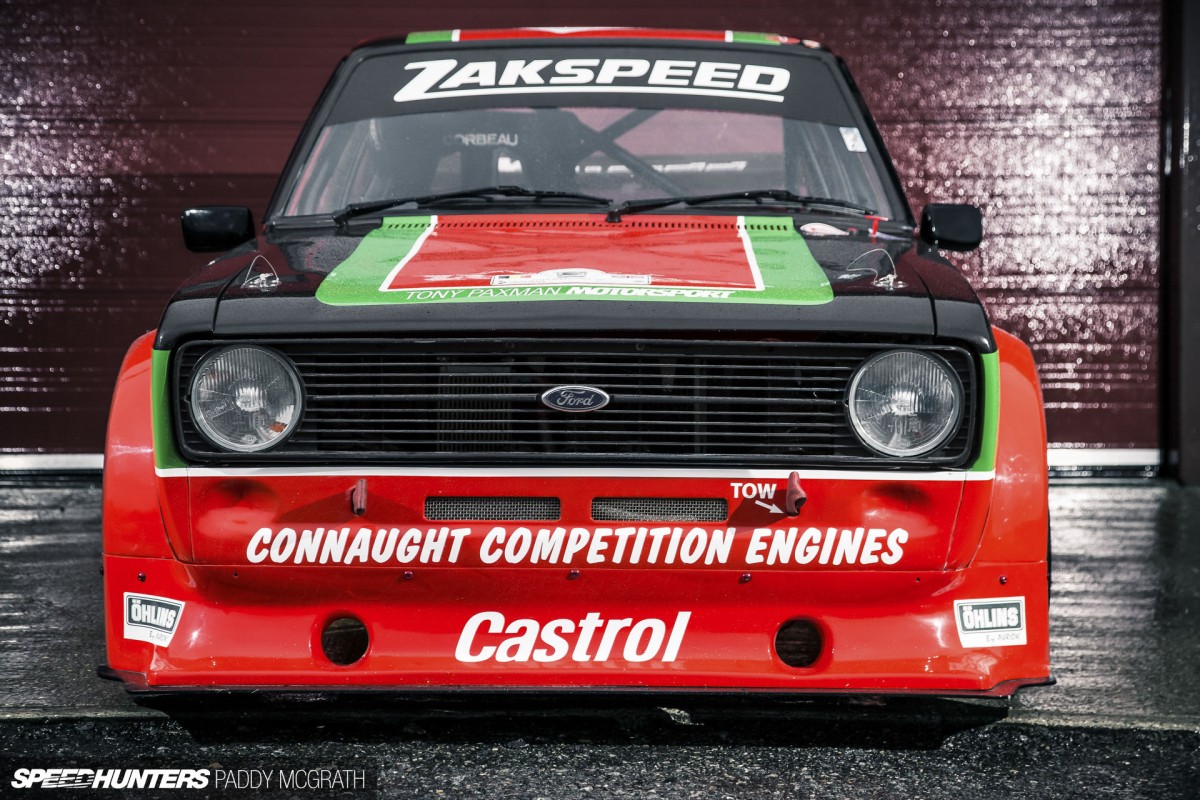 The transformation from sensible grocery-getter into the tough-as-nails circuit race car that tips its hat to the Zakspeed's Castrol-sponsored Group 2 machine didn't happen overnight, but rather through a number of evolutionary phases that began when its current owner, Tony Paxman, purchased the car in 2007.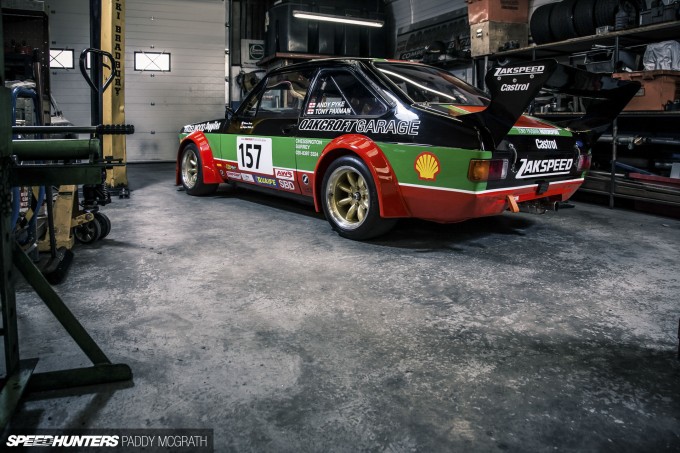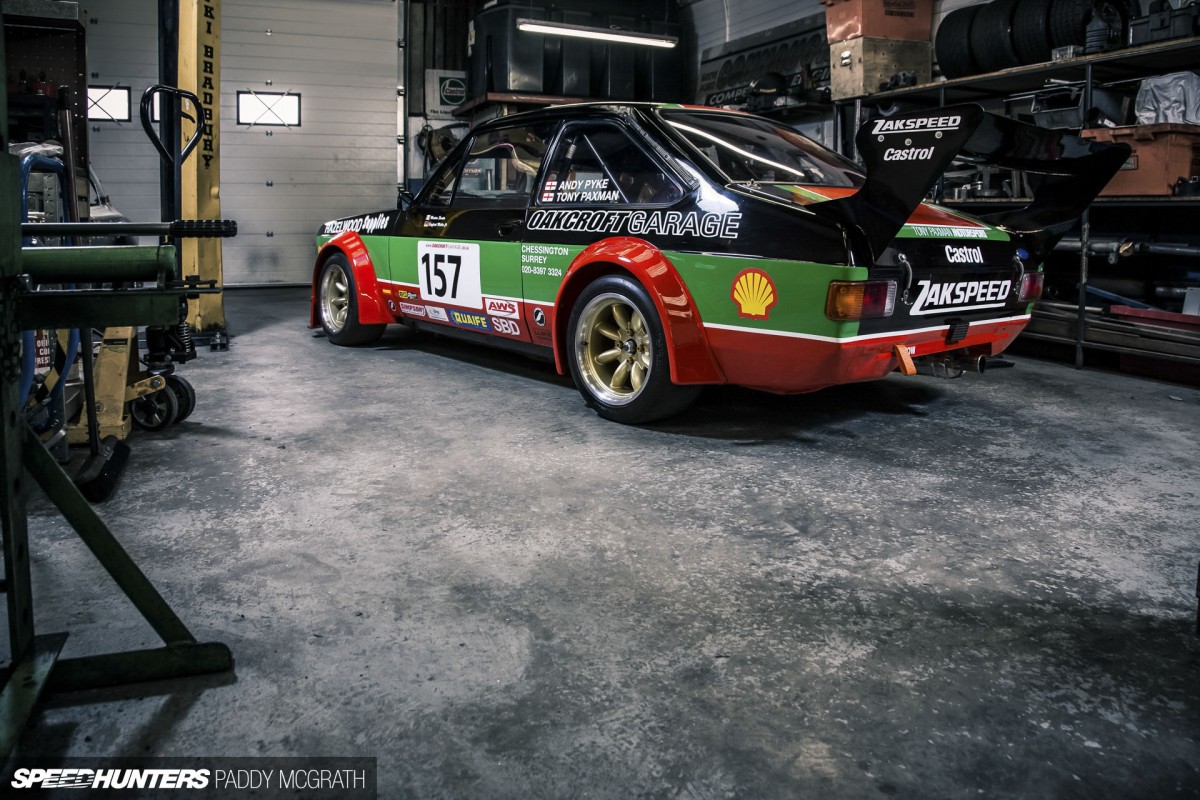 Like so many of the stories we get to tell, there were no grand plans to begin with – just an idea to go oval short track racing with a car largely built up from parts that Tony amassed through 20 years of involvement in motorsport. Working on and off, that original build consumed around a year, setting in place the majority of custom fabrication work that you'll still find in the car today.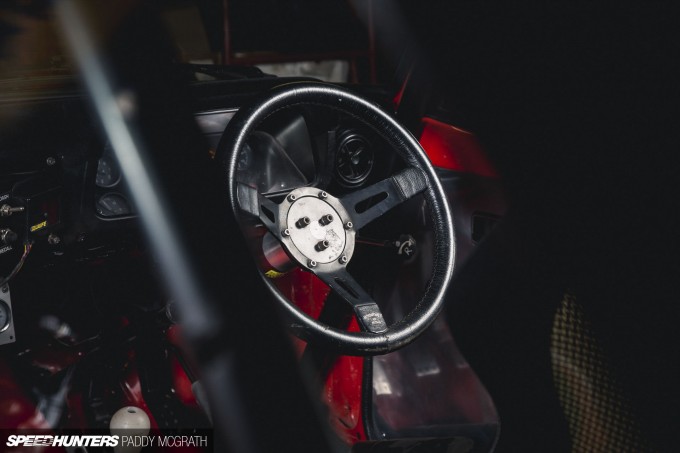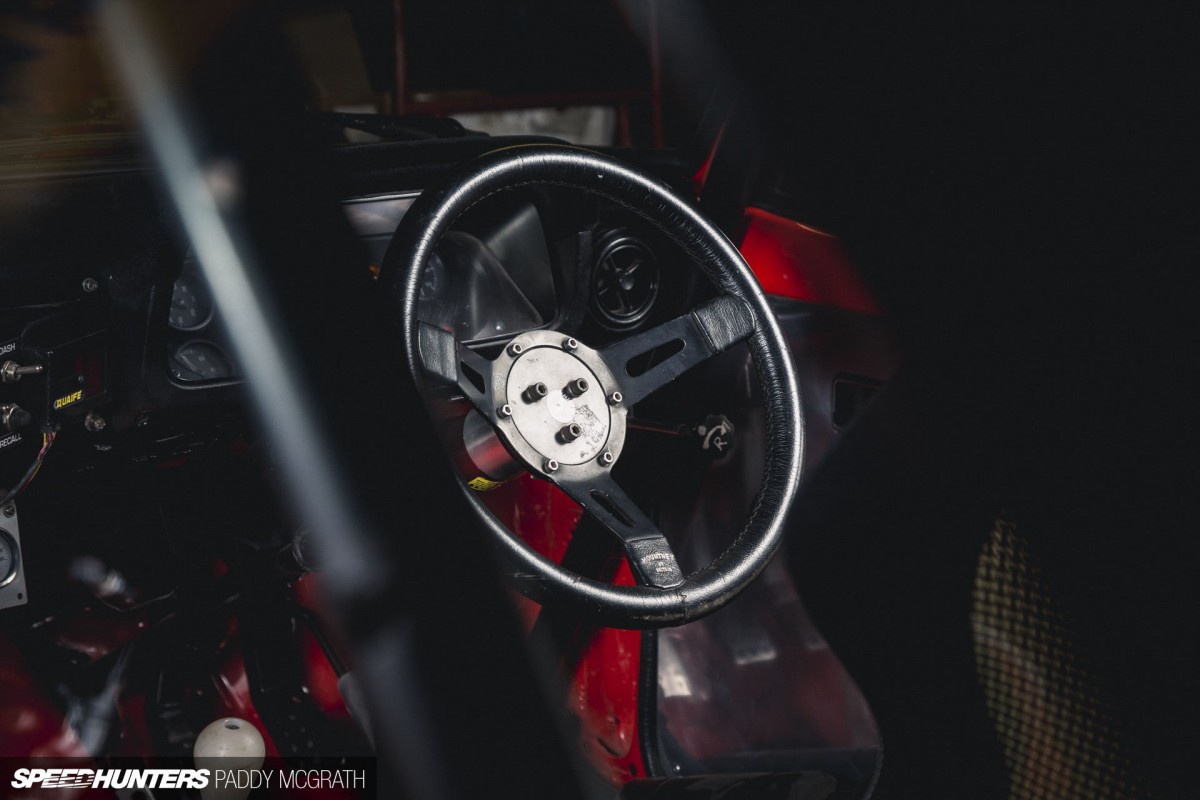 Initially the Escort was powered by a relatively tame 2.0L SOHC Pinto motor, but like so many aspects of this car, it's so much more than that now. The more extensive modifications were spurred by a focus change and switch to longer distance, semi-endurance events at the end of the '08 season, and it was then that Andy Pyke – a driver Tony met when both were competing in the V6 Eurocar series – came aboard with the project.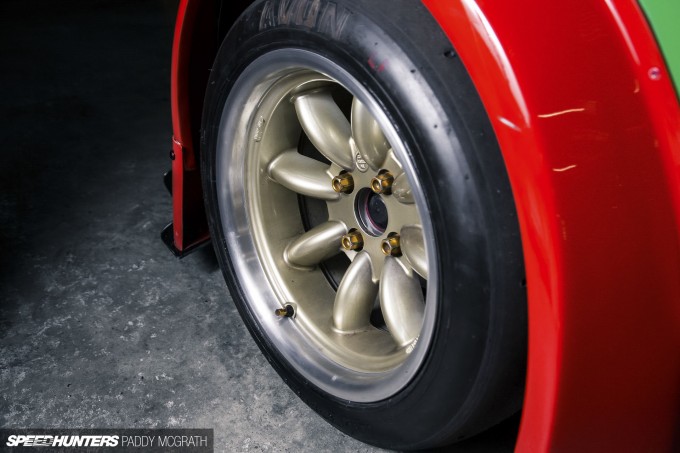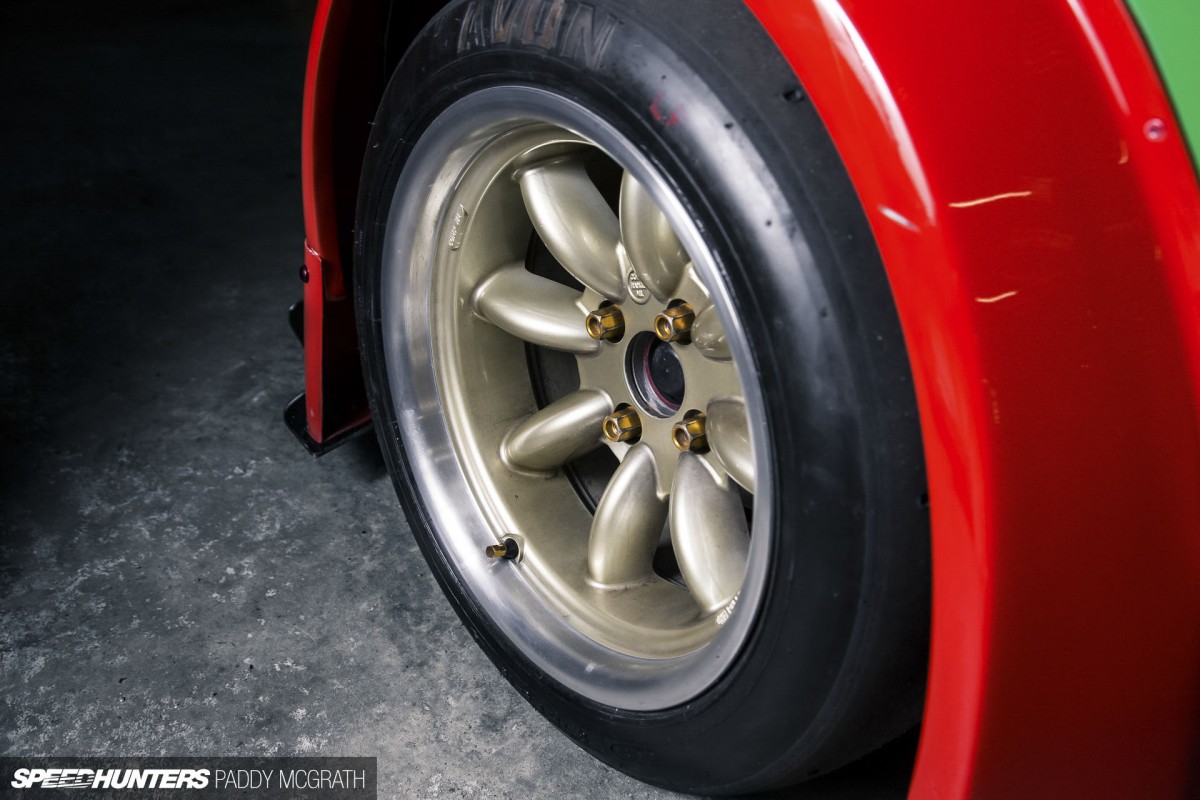 Sharing the drive divvied up the running costs, allowing the team to expand its racing programme, from local UK events to classic race meetings in Belgium, Portugal and as far afield as Daytona International Speedway in Florida, USA. The SR Rolex Endurance Series, Heritage Racing, and JD Classics Motor Racing Legends – this Escort has seen a lot of action over the past few years.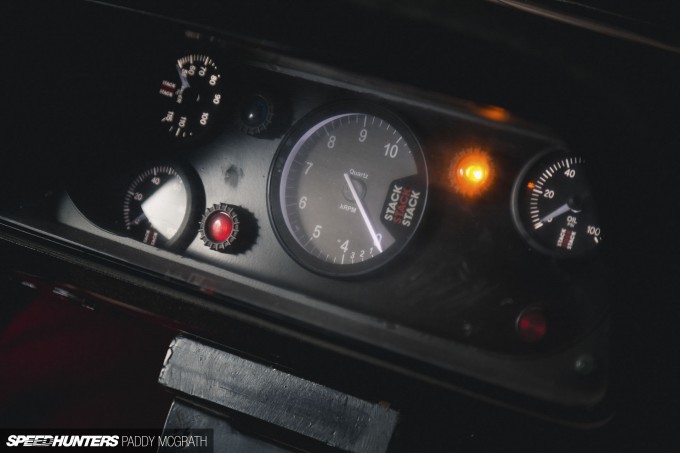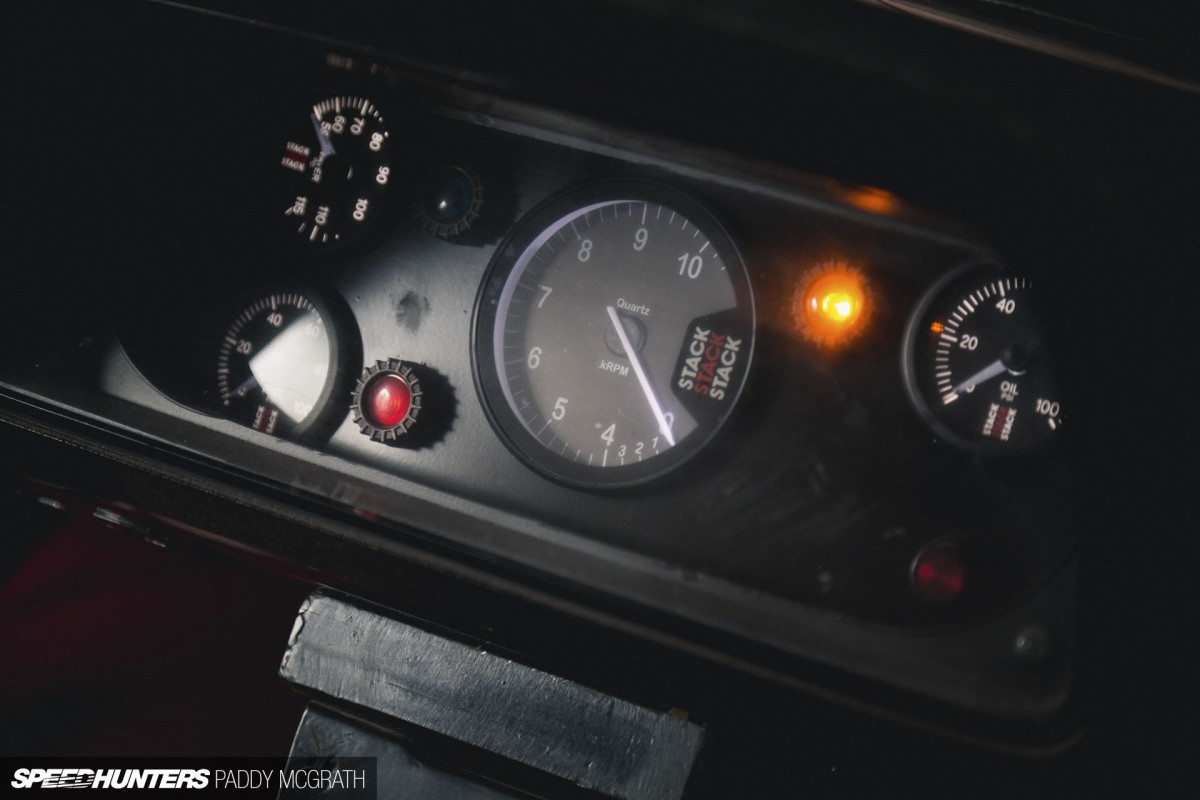 It's a high competitive package among the pre-1978 classic and sports car ranks too, which has a lot to do with the dedication of the dedicated team behind the car. It's a year-round thing – racing in the summer followed cold UK winters spent in the garage fine-tuning the set-up to extract every last ounce of potential from it.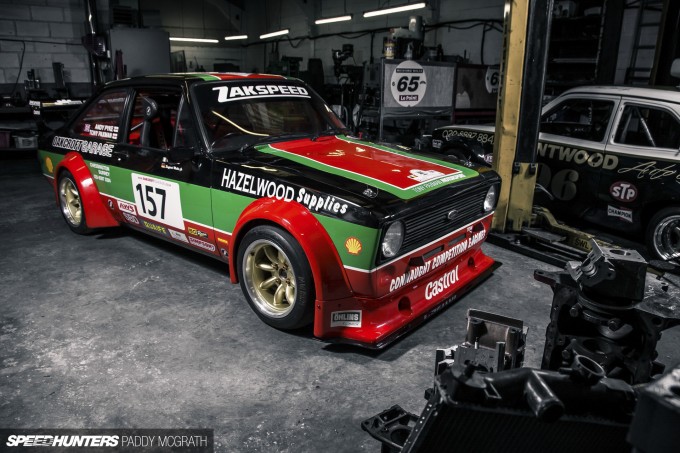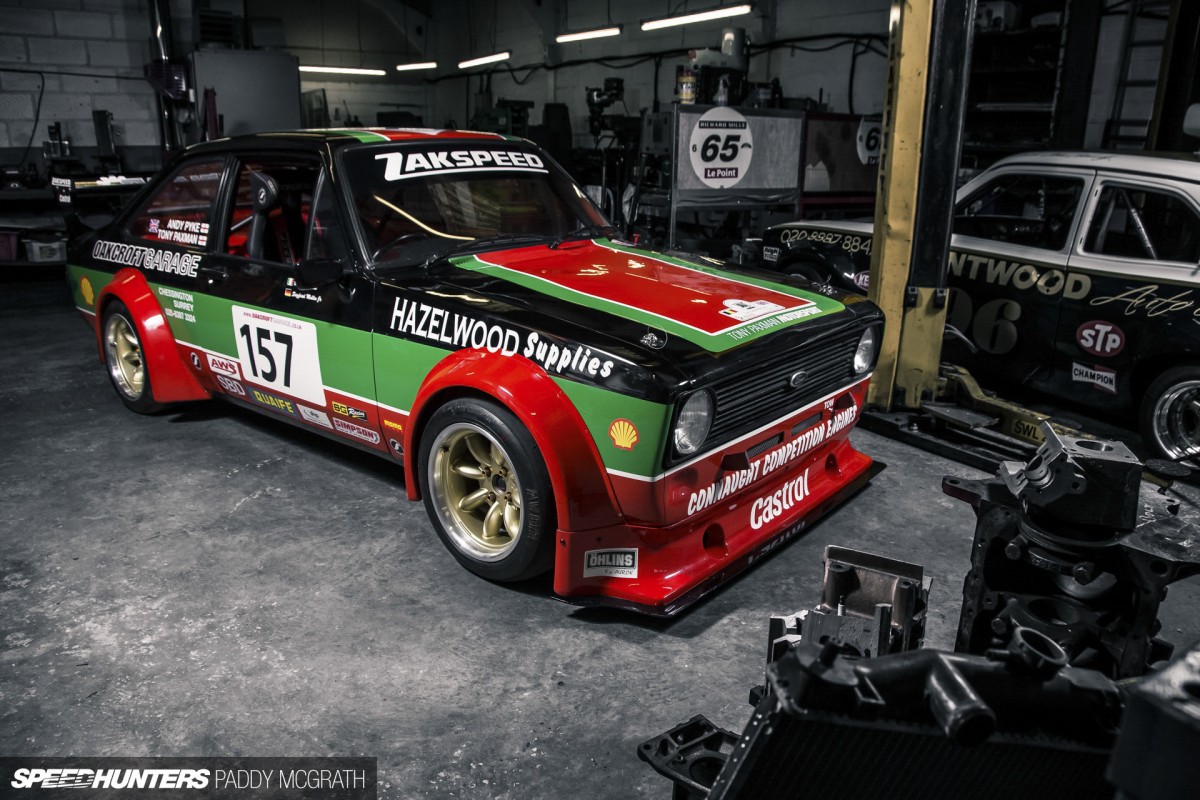 Of all those upgrades, it's the one that came at the end of of the 2010 season that has had the biggest impact. I'm not talking about the wild Zakspeed Castrol bodywork either – another important facet of this build that I'll get to shortly – but what's sitting beneath the bonnet.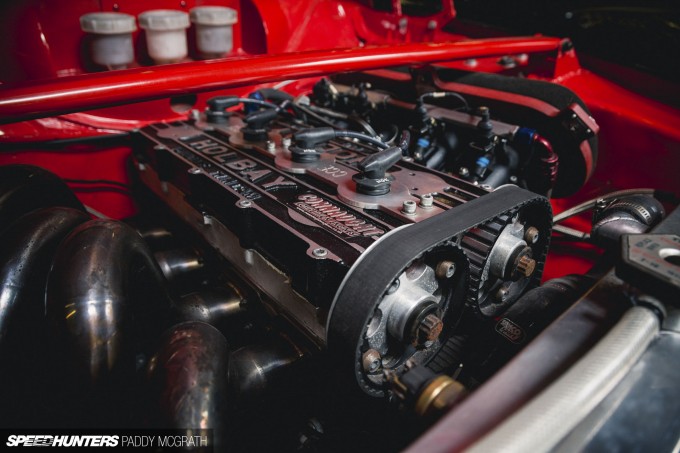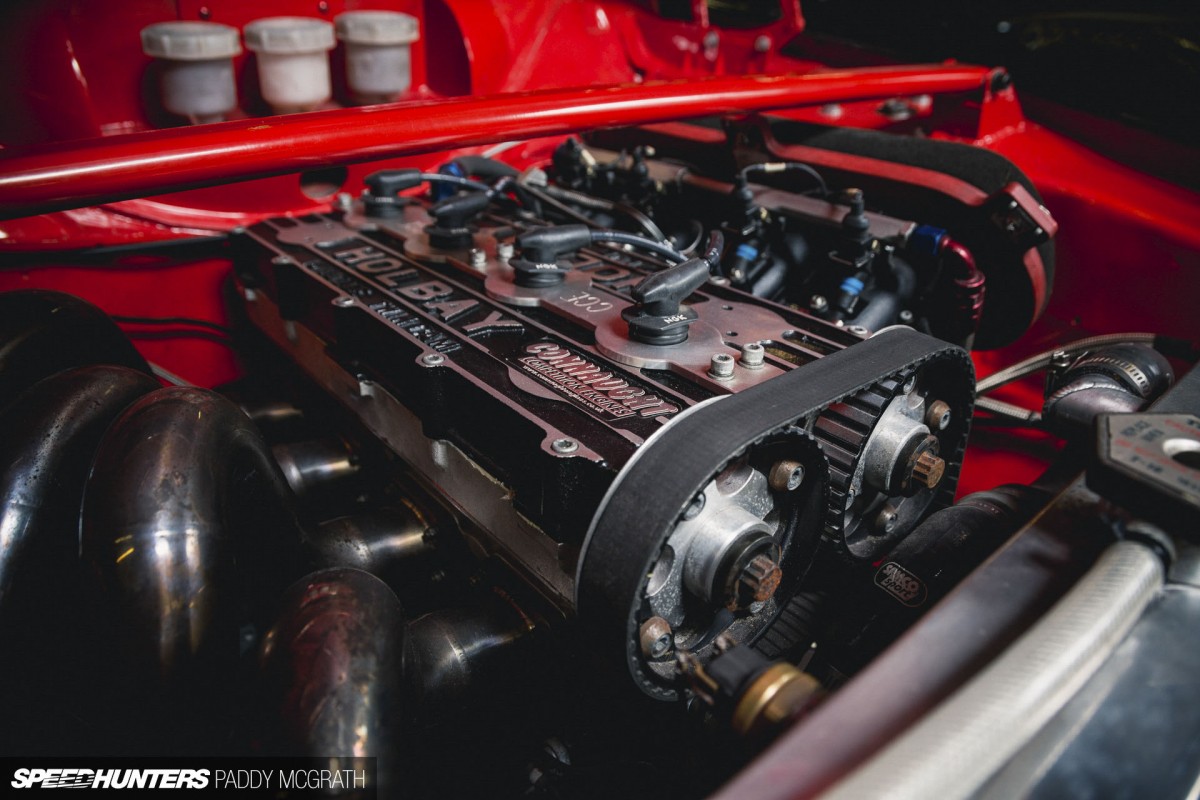 Yes, it's still a Pinto, but as you can see it's far from stock now. Feast your eyes on 300hp of 2.3L four-cylinder Warrior by Connaught Competition Engines.
Warrior by name, Warrior by nature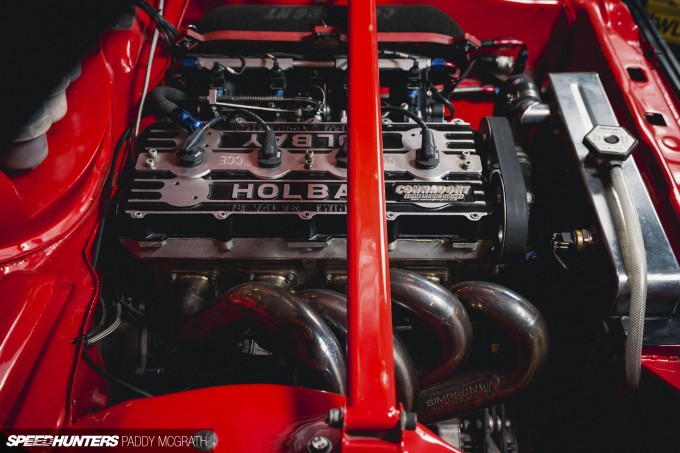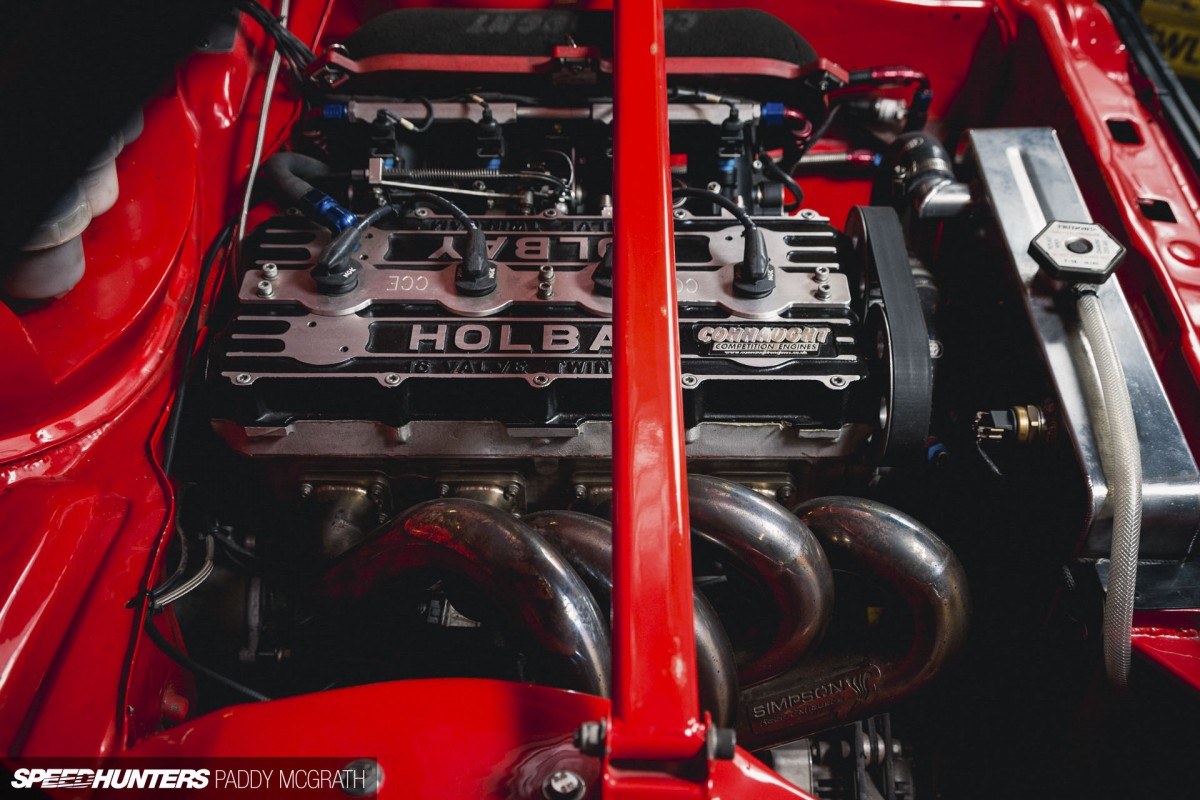 The idea to get Connaught in on the act was a no-brainer as far as Tony was concerned. Not only had the team worked with CCE's Tim Swadkin in the past, but a Warrior DOHC conversion would stroke a nice balance between delivering loads of power and maintaining a nostalgic feel in the engine. If you know anything about CCE's Warrior packages though, you'll know they're a lot more than a simple cylinder head conversion. The block for example, has been fitted out with Connaught-spec pistons, rods and an Arrows crankshaft to lift displacement to 2.3L.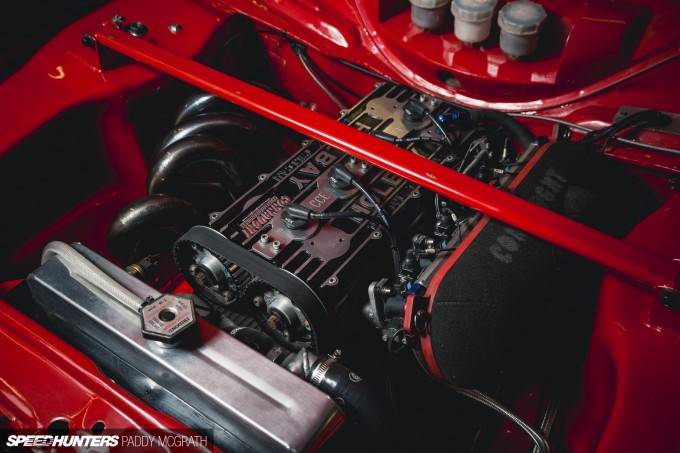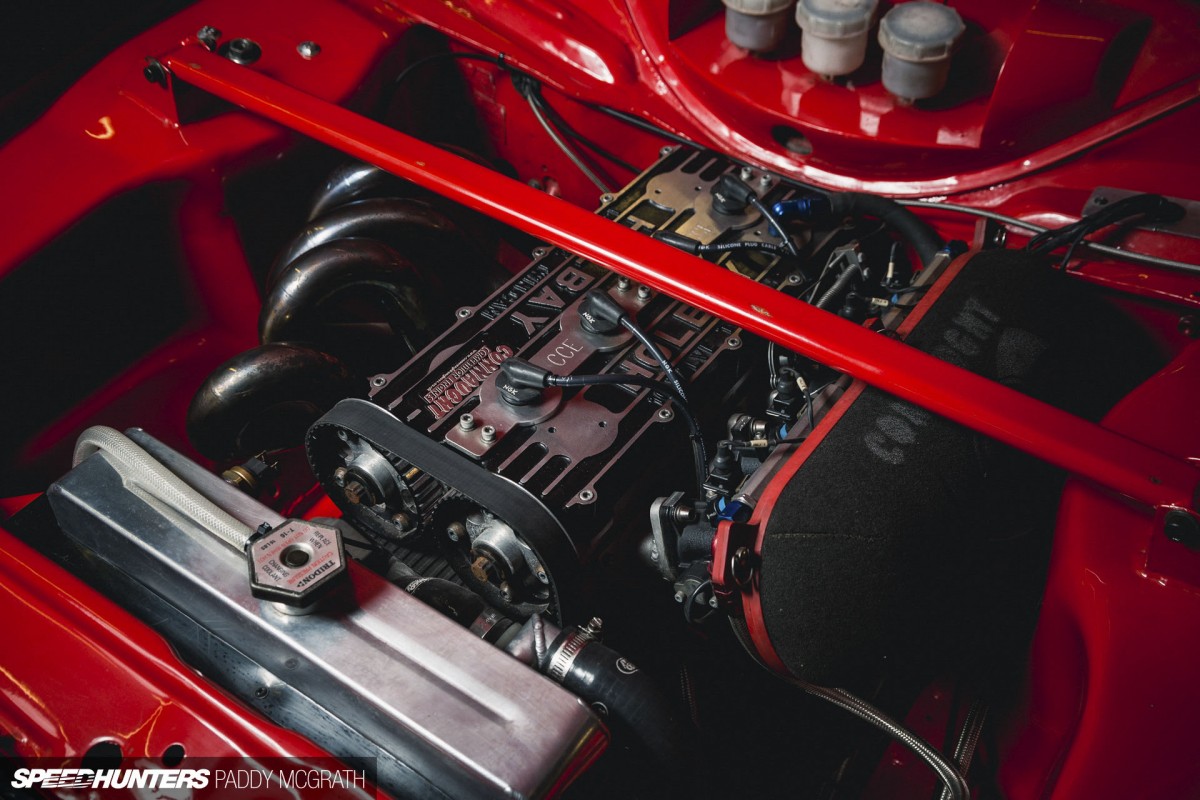 There are a couple of options you've got when it comes to building a Pinto-based engine with a twin cam head – the Warrior way, or the Cosworth route. Each have their strengths, but the Warrior benefits from being designed especially for natural aspiration, as opposed to the Cosworth component which was tooled with the turbocharged Sierra in mind. To take full advantage of its huge flow characteristics, there's a quartet of Jenvey 48mm throttle bodies on the side, fitted on a Warrior-spec inlet manifold.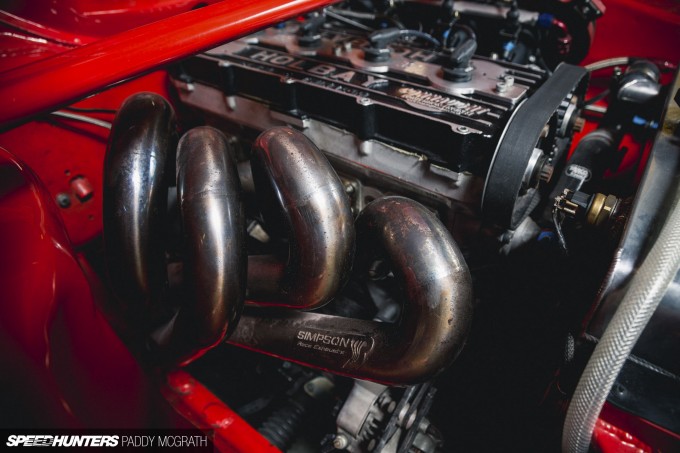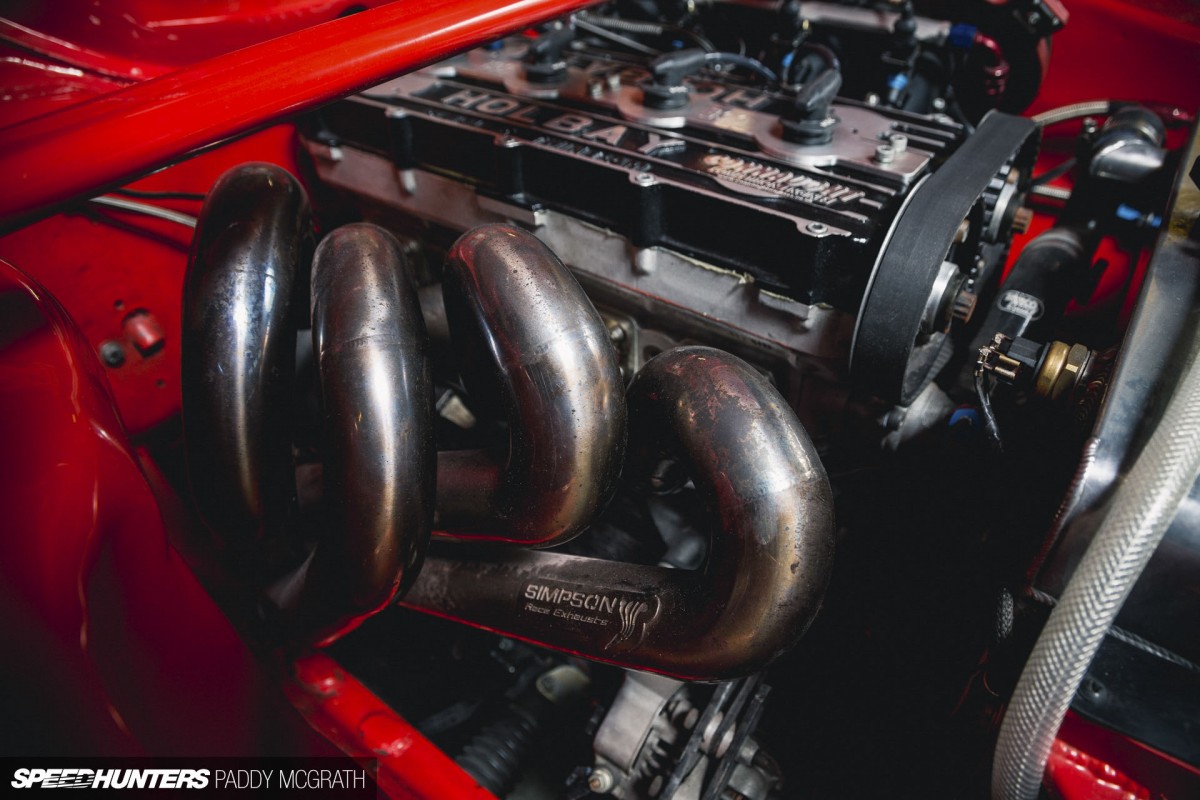 As awesome as the quads are, the custom fabricated Simpson Race Exhausts stainless steel header is the highlight of the engine bay for me. I mean, look at it! Simpson also knocked up the full stainless exhaust system running a straight path beneath the car to single stainless race muffler at the rear, and it's equally impressive too.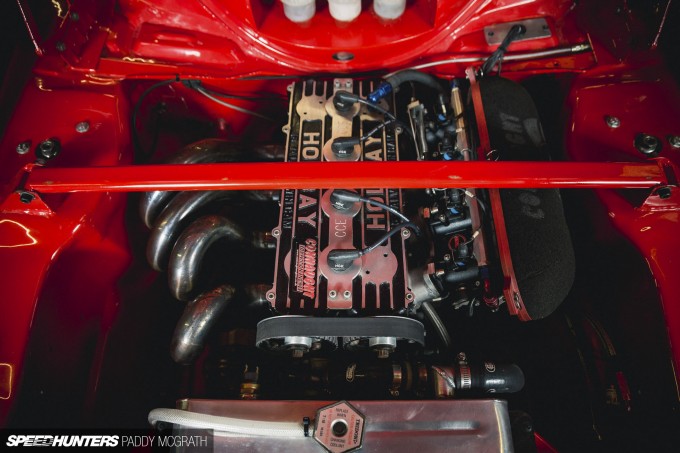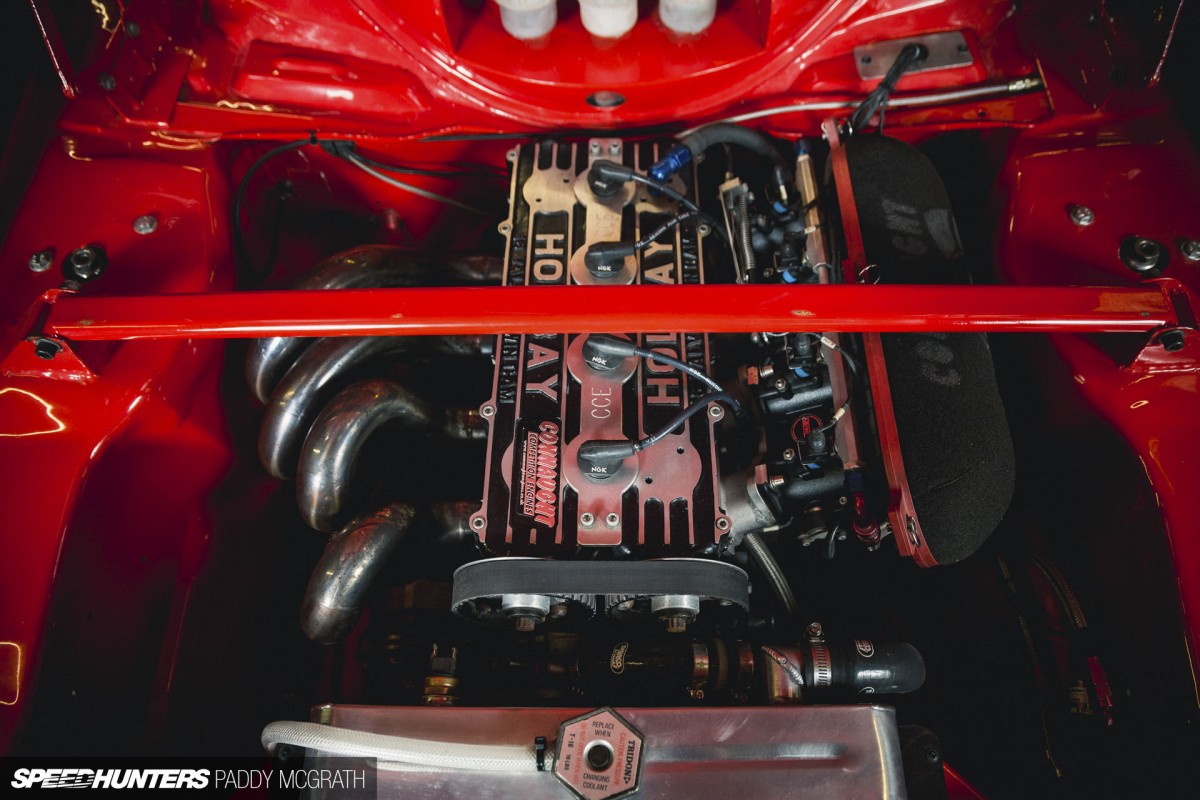 There are many more performance-adders in the mix as well: a Sytec high-flow pump and adjustable regulator feeding from a 60L tank in the boot, a Mocal oil cooler and Radtec radiator, plus an MBE ignition mode and MBE engine management system wired in through a custom harness. A tad over 300hp is the result, and that's plenty of wick for a chassis that weighs as little as the Escort does.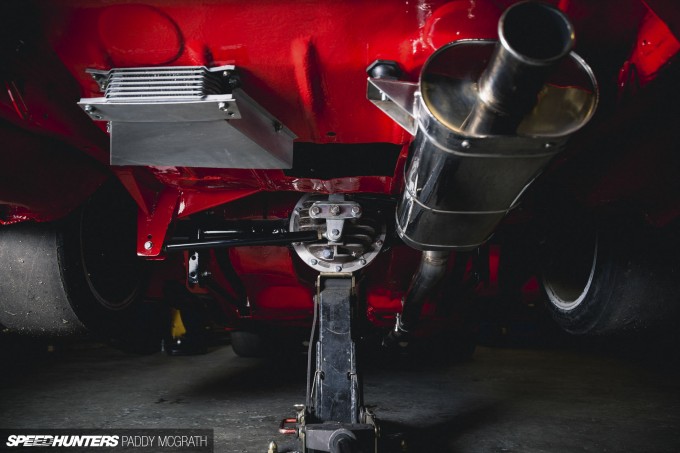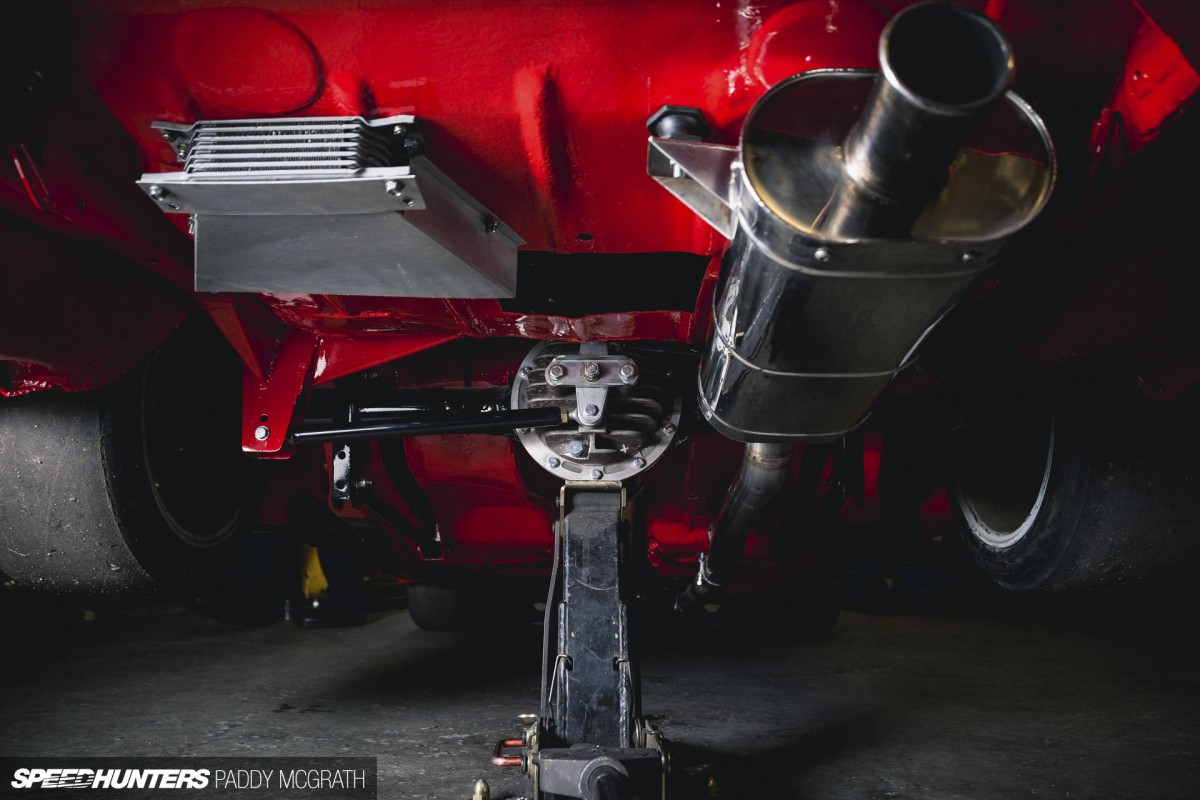 Ensuring that the MkII can put all that energy to the ground in a reliable fashion is a driveline that's been on the receiving end of some serious modification. There's the gearbox for starters – a Quaife Engineering QBE89G seven-speed, sequential-shifted and ultra close-ratio number that's perfectly suited to the engine's narrow power band and set up for flat shifting. Further down the line you'll find a Tran-x Atlas LSD rear end with SHP Engineering axles and Quaife floating half shafts. Suffice to say, I don't think there are any chances of breakage in this area of the car.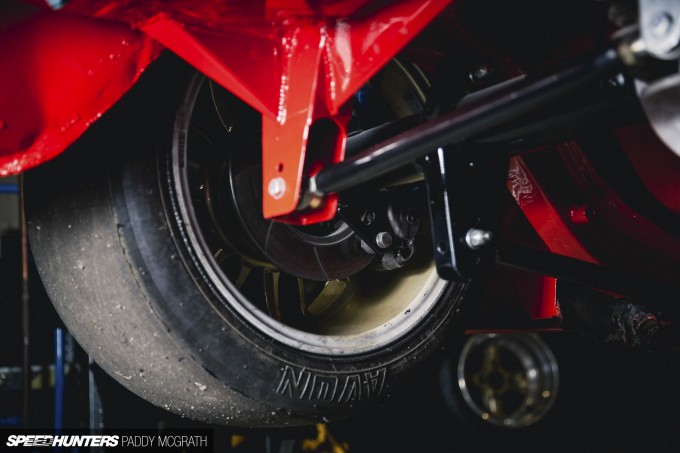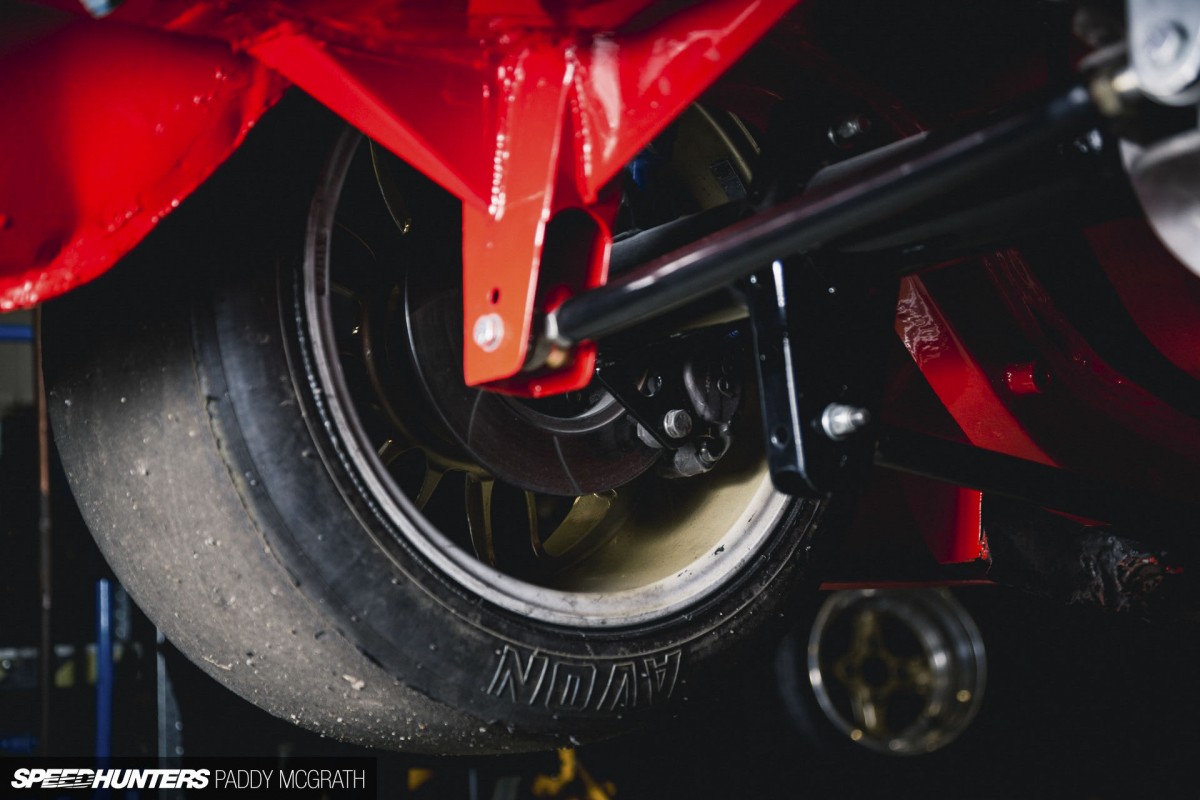 Things are very well sorted in the suspension department as well: an adjustable custom four-link in the rear married to Ohlins coilovers wearing Eibach springs and SHP Engineering top mounts.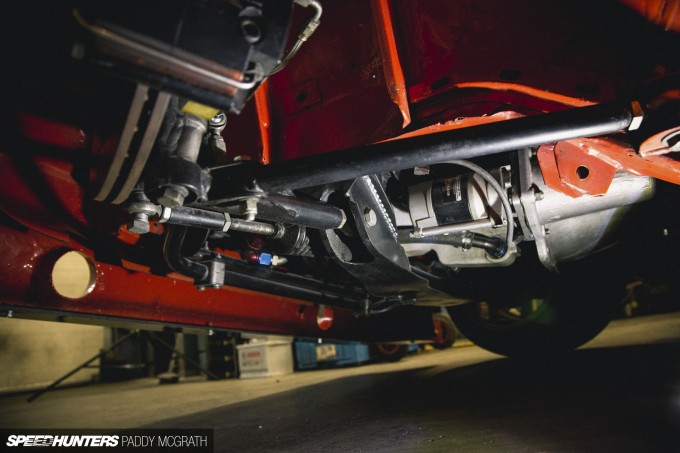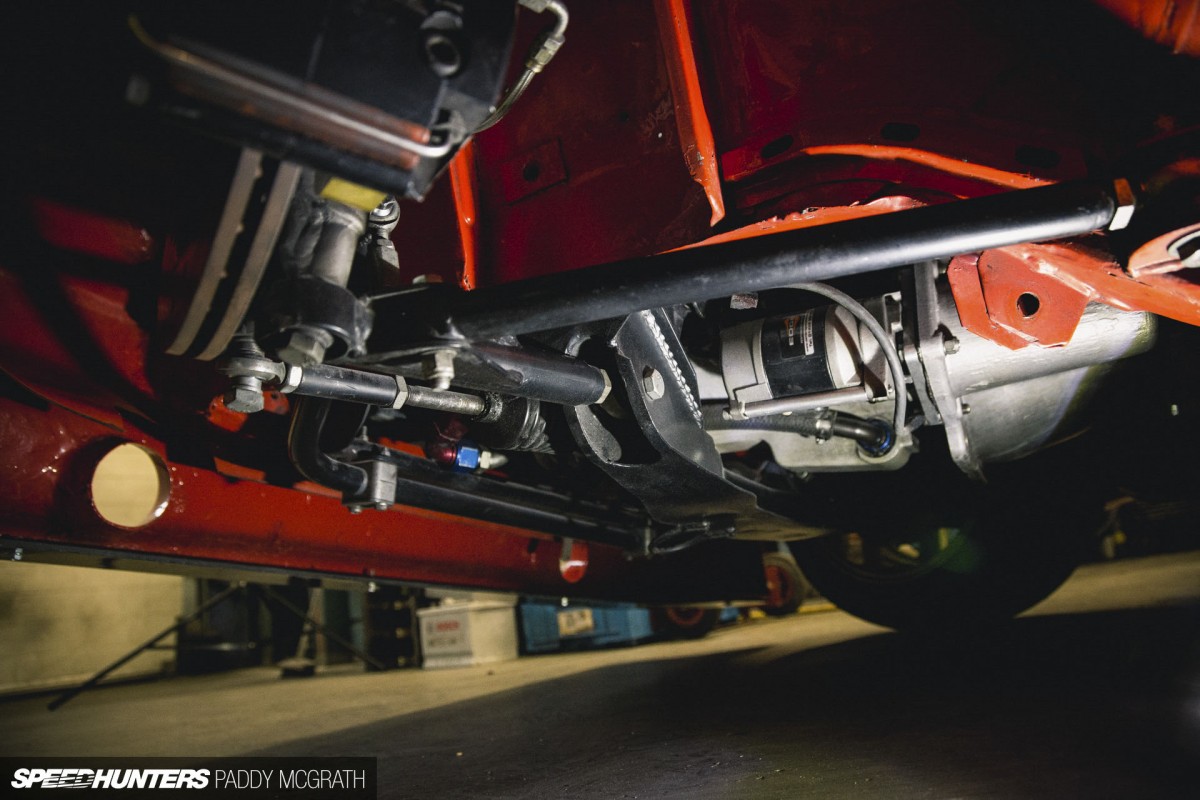 The front end features SHP Engineering adjustable links, rose joints and sway bar, plus an uprated Gartrac steering rack. No detail has been spared in the quest for ultimate Escort performance.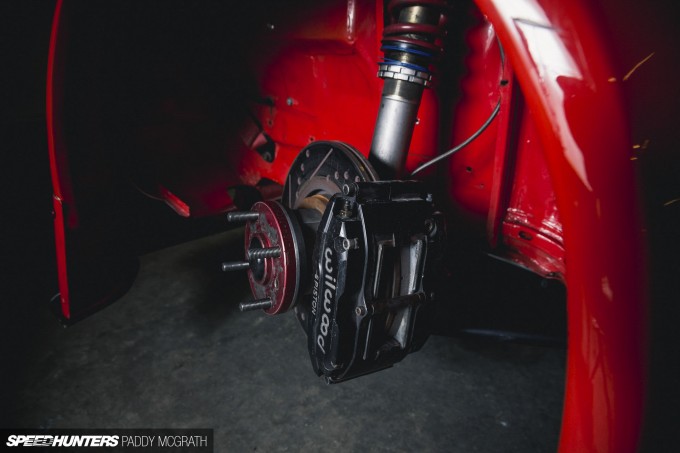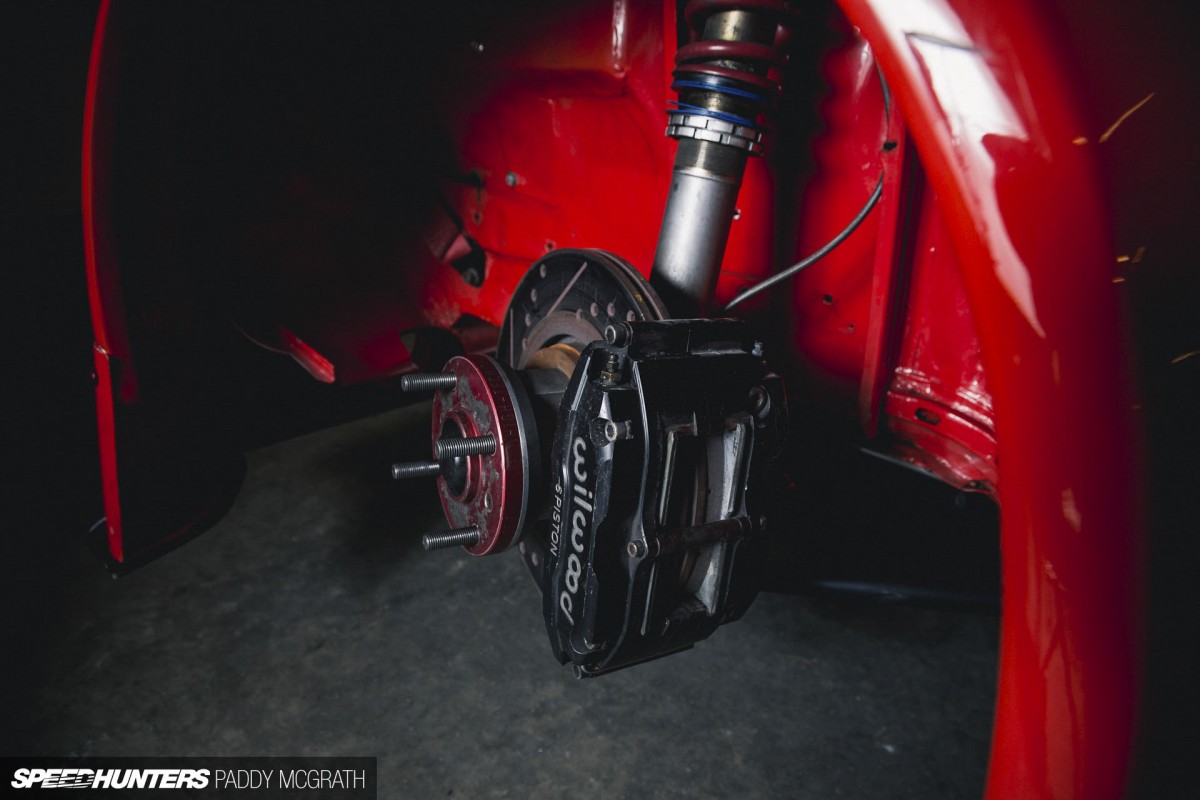 That's something which definitely extends to the stopping system too. Wilwood six-pot front and four-pot rear calipers, plus SHP Engineering rotors and Ferodo competitions pads at all four corners, equip the Escort with a brake package befitting its extensive mechanical modifications. Furthermore, an in-cabin Wilwood proportioning valve lets Tony or Andy fine-tune the split on the fly.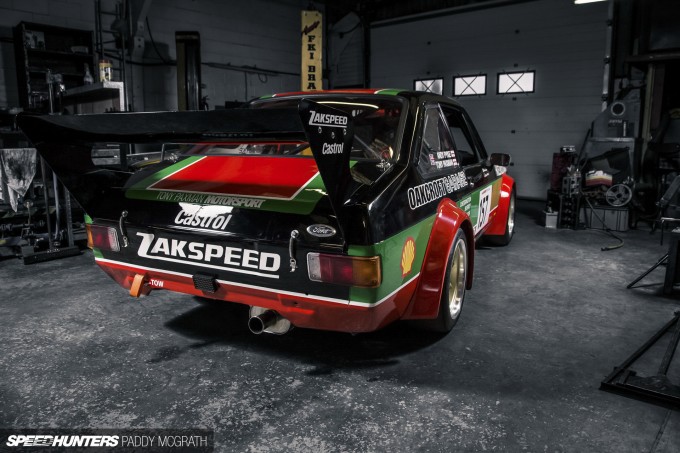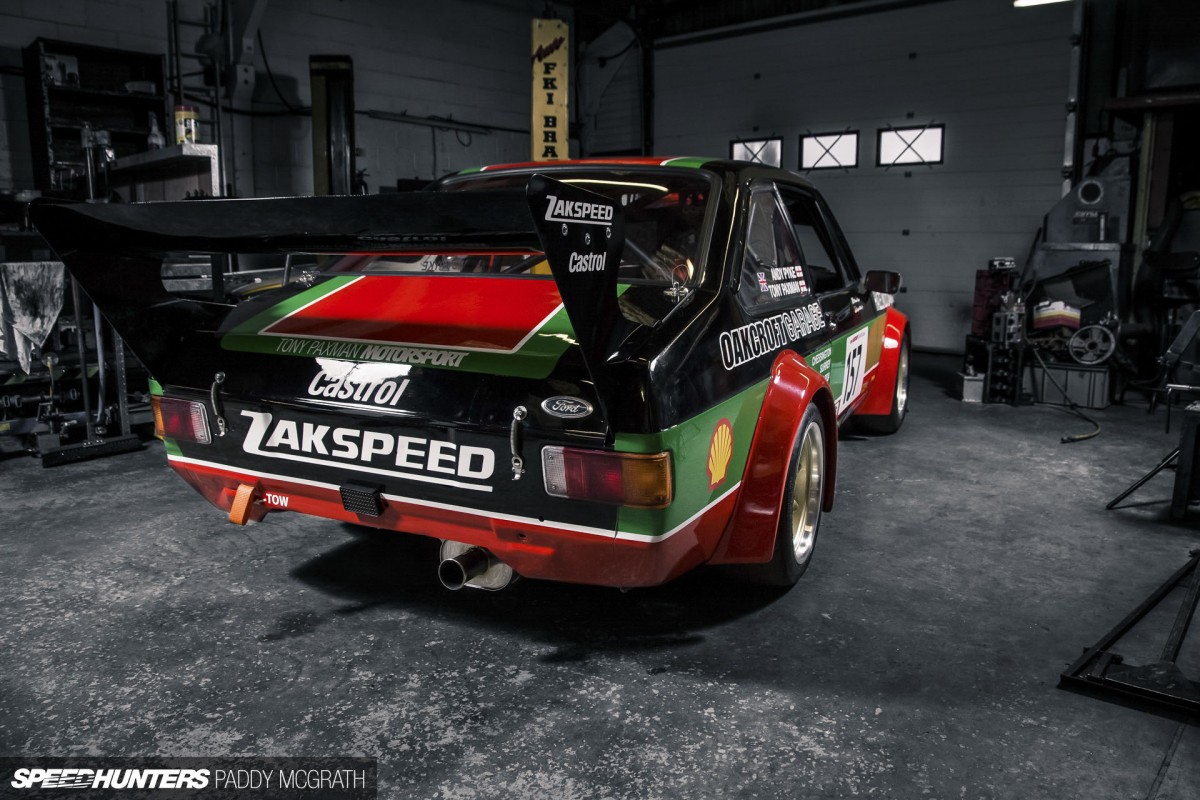 As unremarkable as the original road car might have been, the initial motorsport transformation and subsequent upgrades have turned it into one of the toughest old school Escort race cars out there. But there's still more to talk about – starting with the oh-so-cool Zakspeed replica bodywork and Castrol-inspired colourway.
The ultimate Escort?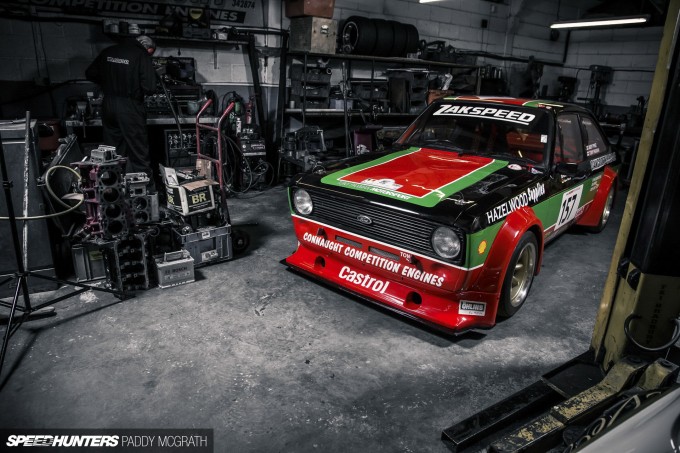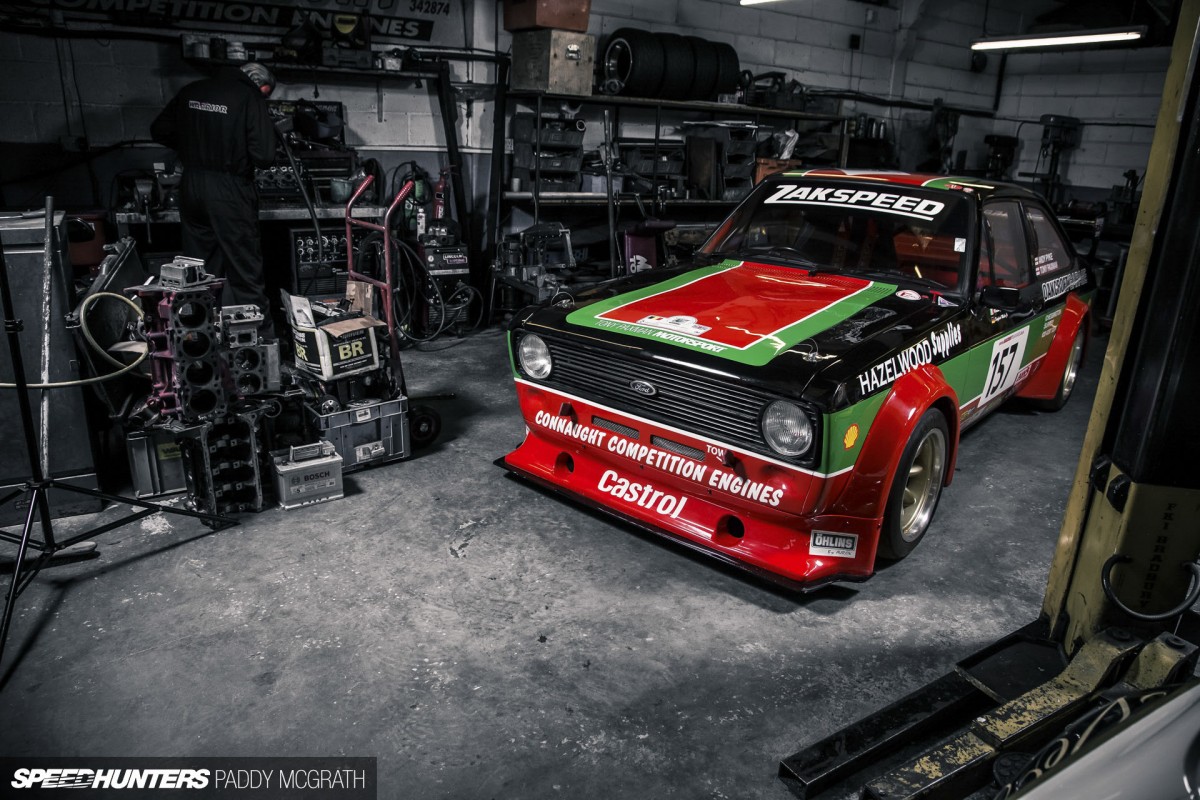 As muscular as the Group 2 spec kit makes the Mk2 look, the idea to outwardly extend the car's proportions wasn't because of a need or want to radically change its appearance, but rather improve airflow over and around the car – for speed's sake.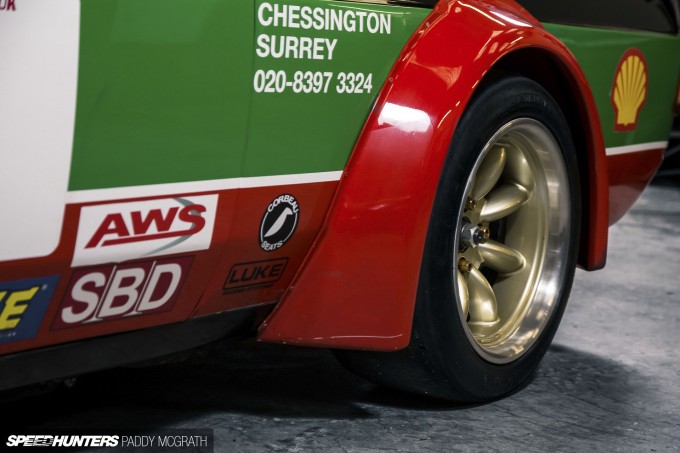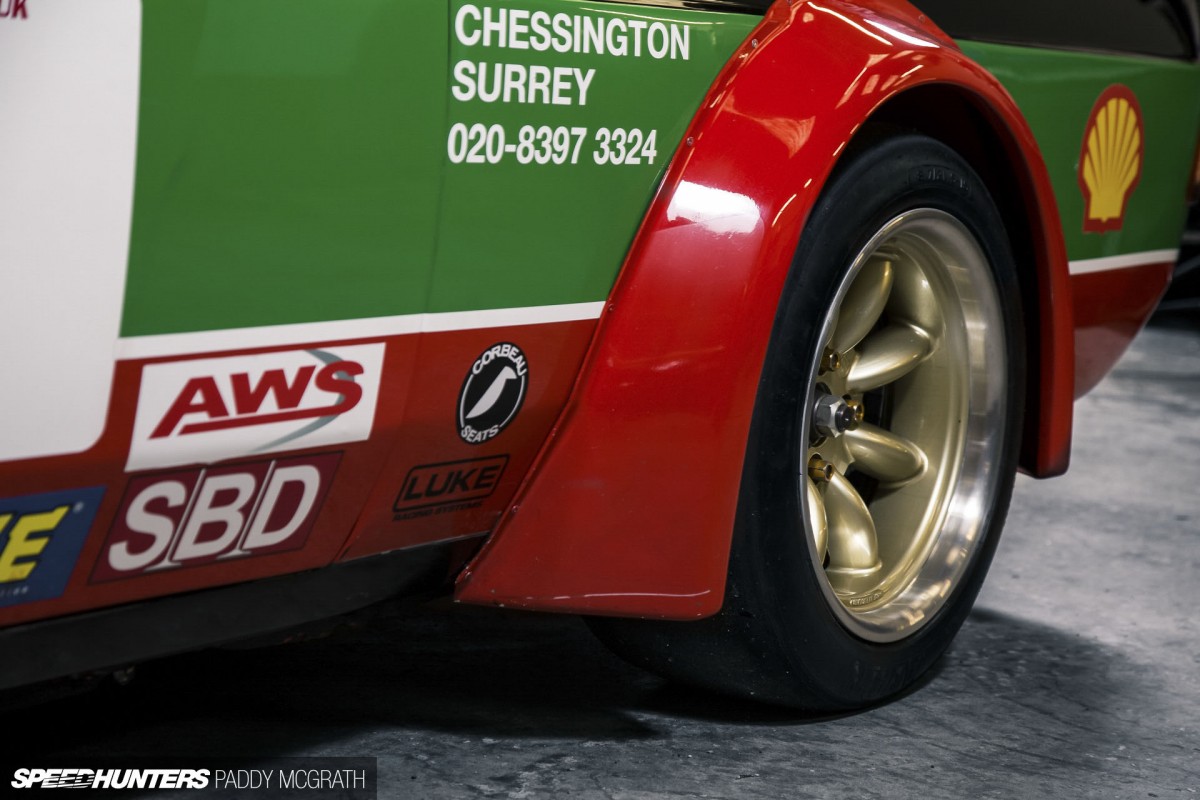 Of course, the giant over fenders allowed for easy fitting of big feet too, and under the front and rear guards you'll find 15×9-inch Compomotive ML wheels where thirteens once resided.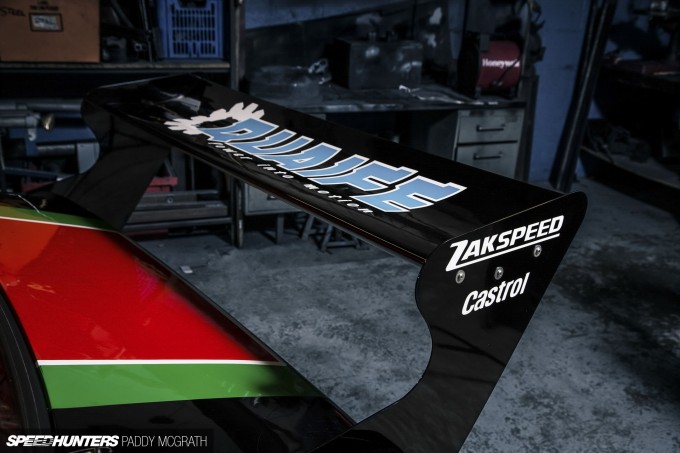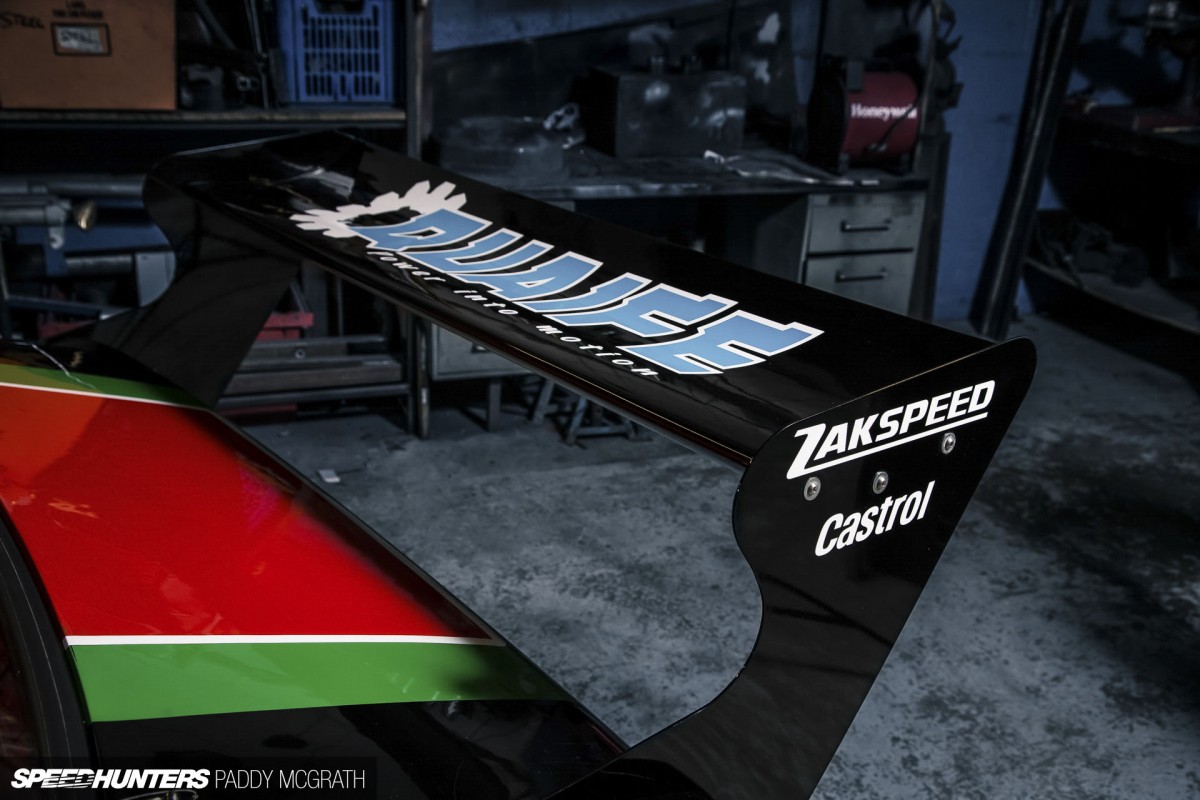 The rear wing is an SHP Engineering item, and beautiful crafted too. Not so obvious is a Kevlar bonnet and boot lid, polycarbonate windows and a custom undertray. Andy tells me that the aero is one area the team isn't quite finished with, and without taking too much away from the Zakspeed look, there are some subtle tweaks still to come.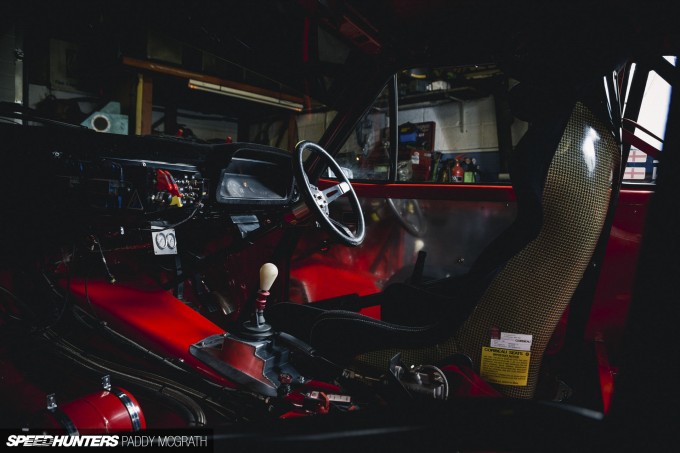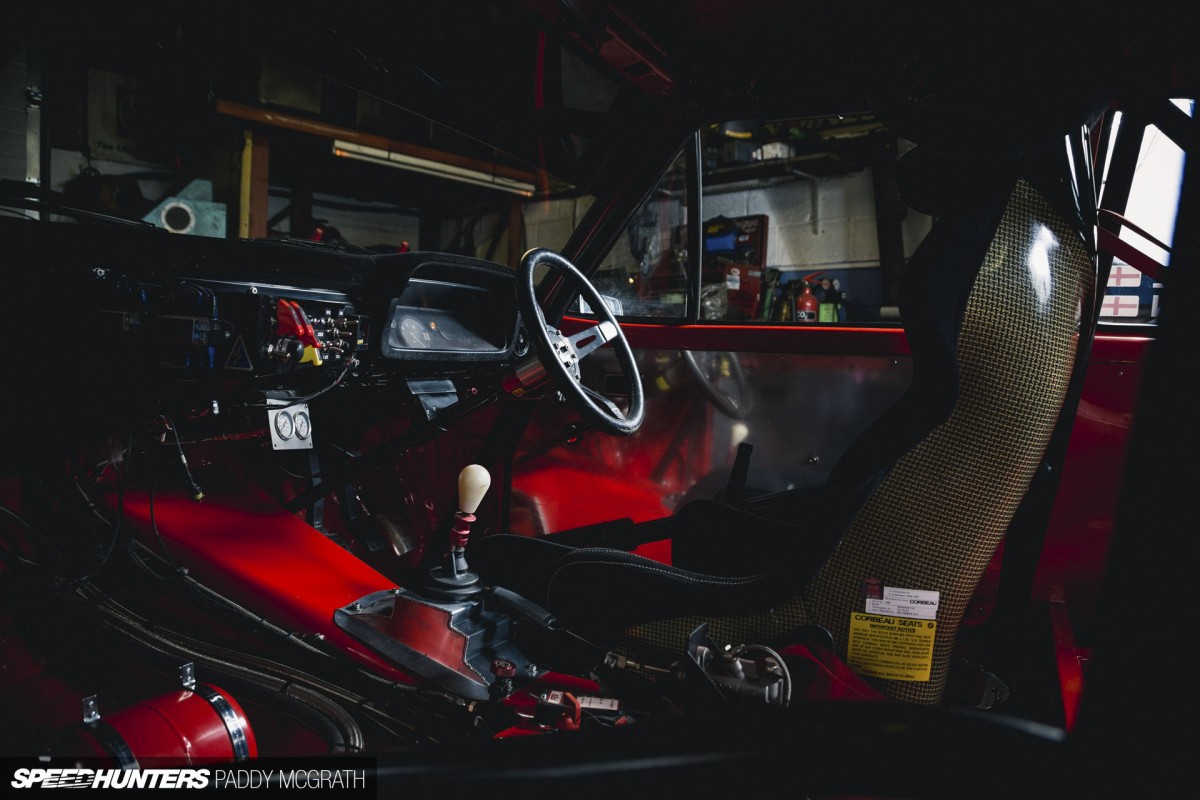 Given what I've shown you so far, I'm pretty sure you'll be banking on a quality fit-out inside. To that end, the Escort's interior space definitely lives up to expectation. There's a full roll cage of course, plus a Corbeau seat flanked by a Luke six-point harness, and a Mountney wheel. You can see how much work has gone into fitting the sequential transmission too – not only a custom tunnel, but also a fabricated mount which positions the lever and SPD shift knob at the optimum height.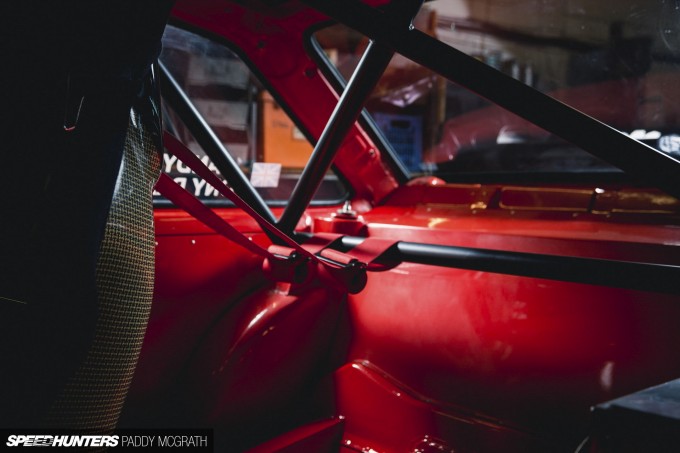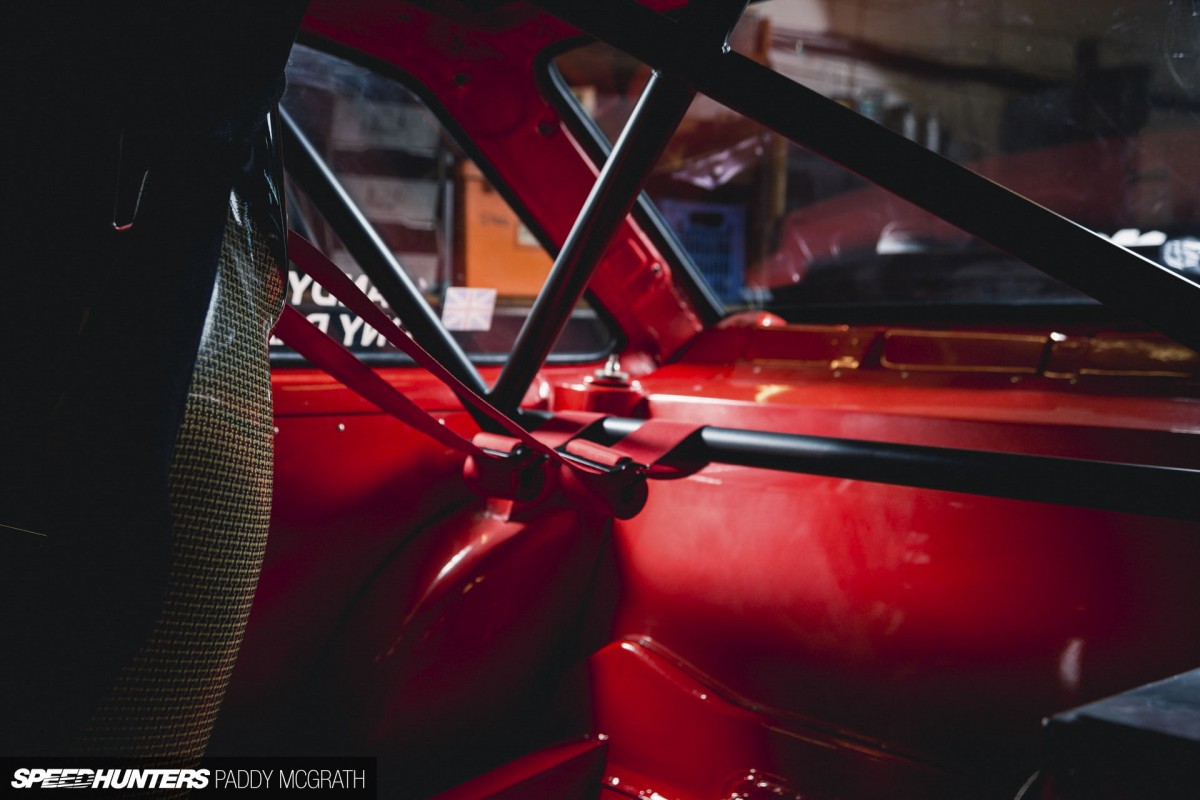 I love the meticulous tin work in the back too. At the very bottom of the image you can see some of the box-work for the custom multi-link.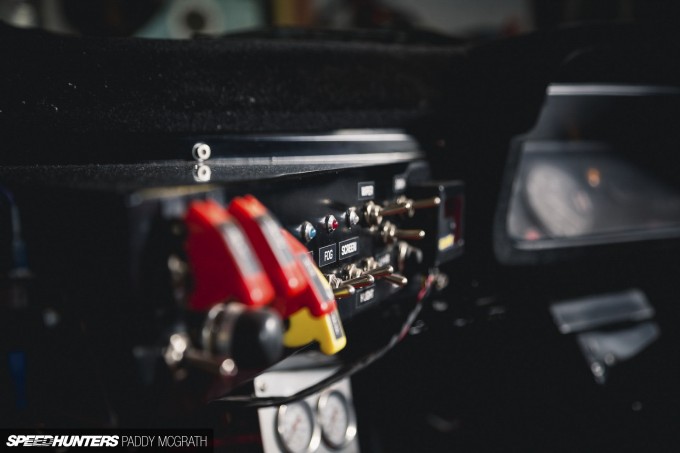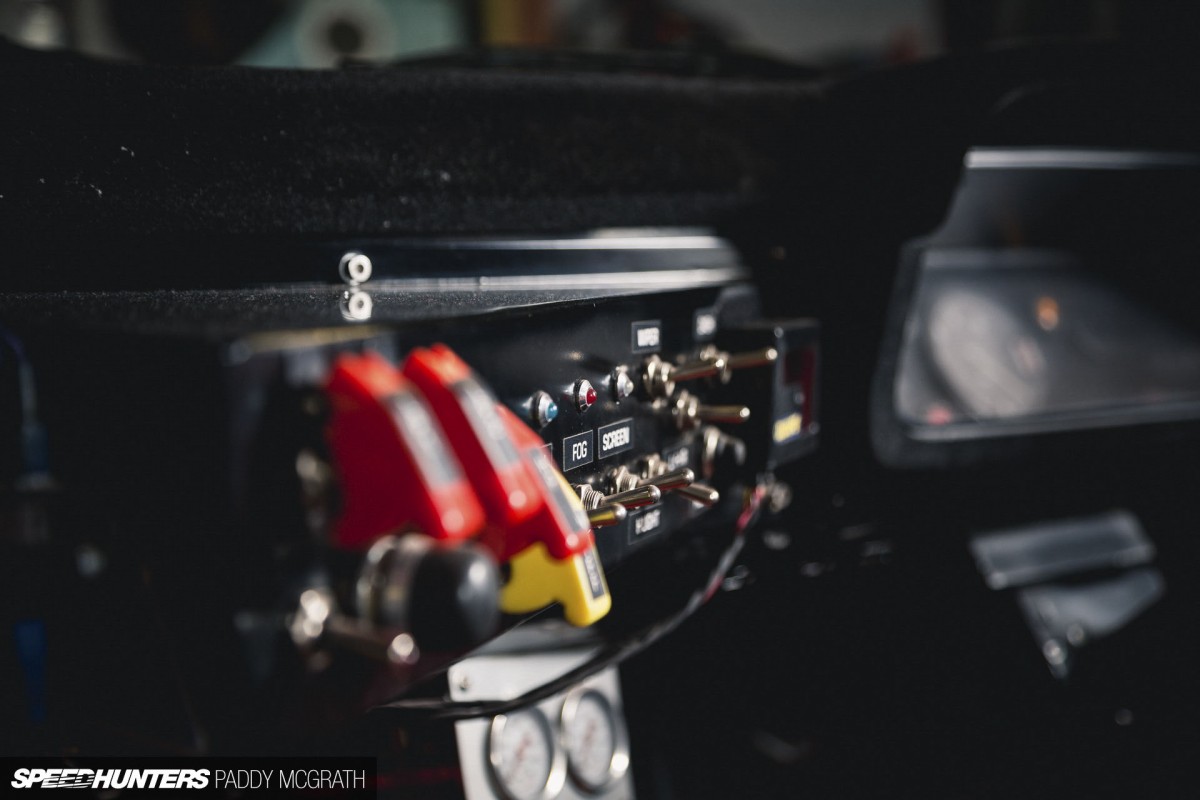 But more than that, I love the way that the cabin perfectly combines modern and vintage elements. Take the classic-style toggle switches for instance – pure period stuff.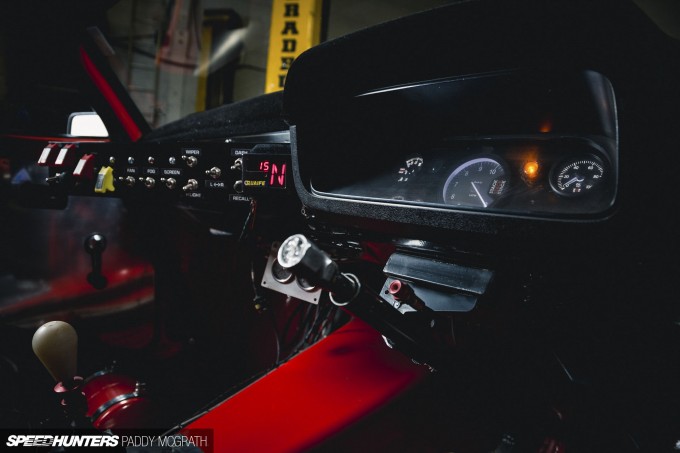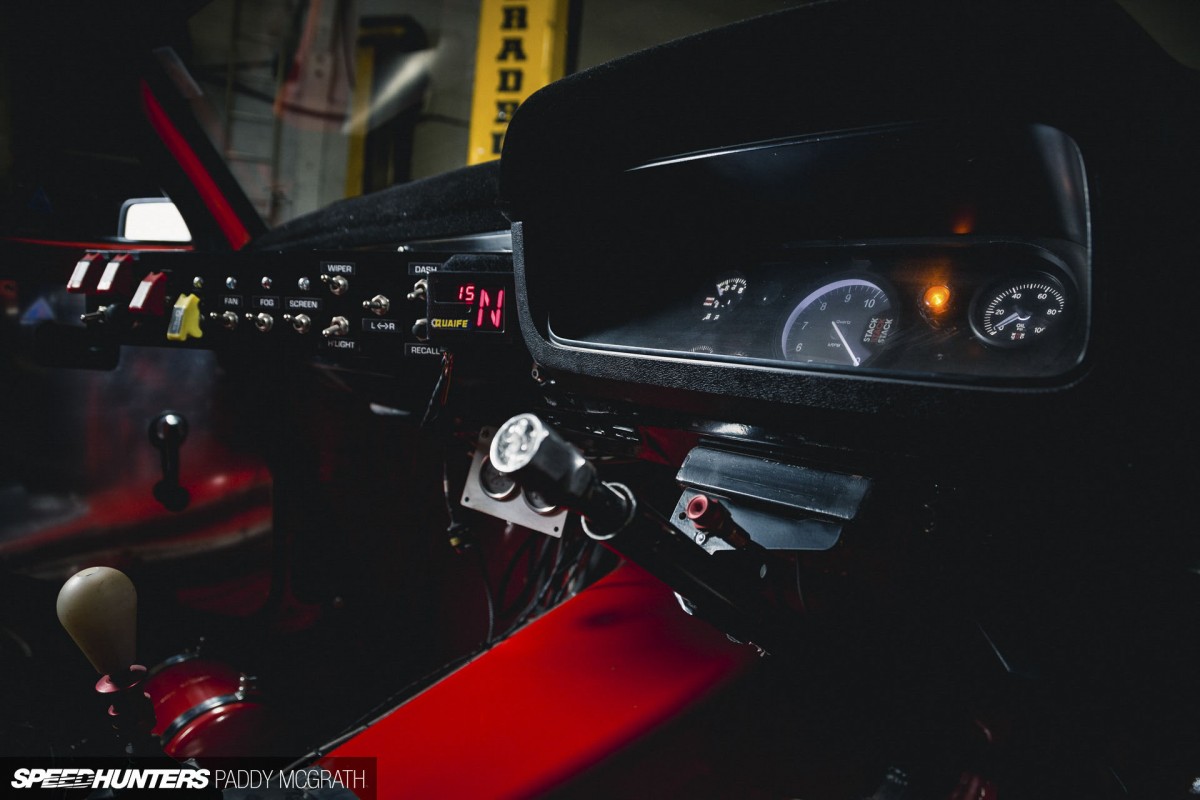 And then you get a digital gear position meter for the Quaife box. It's the perfect balance.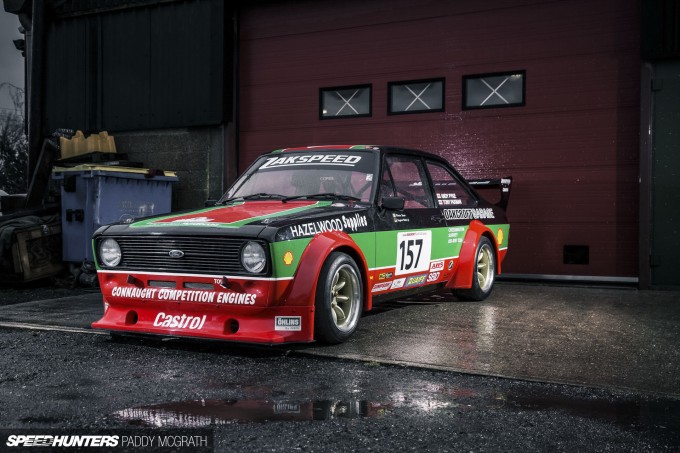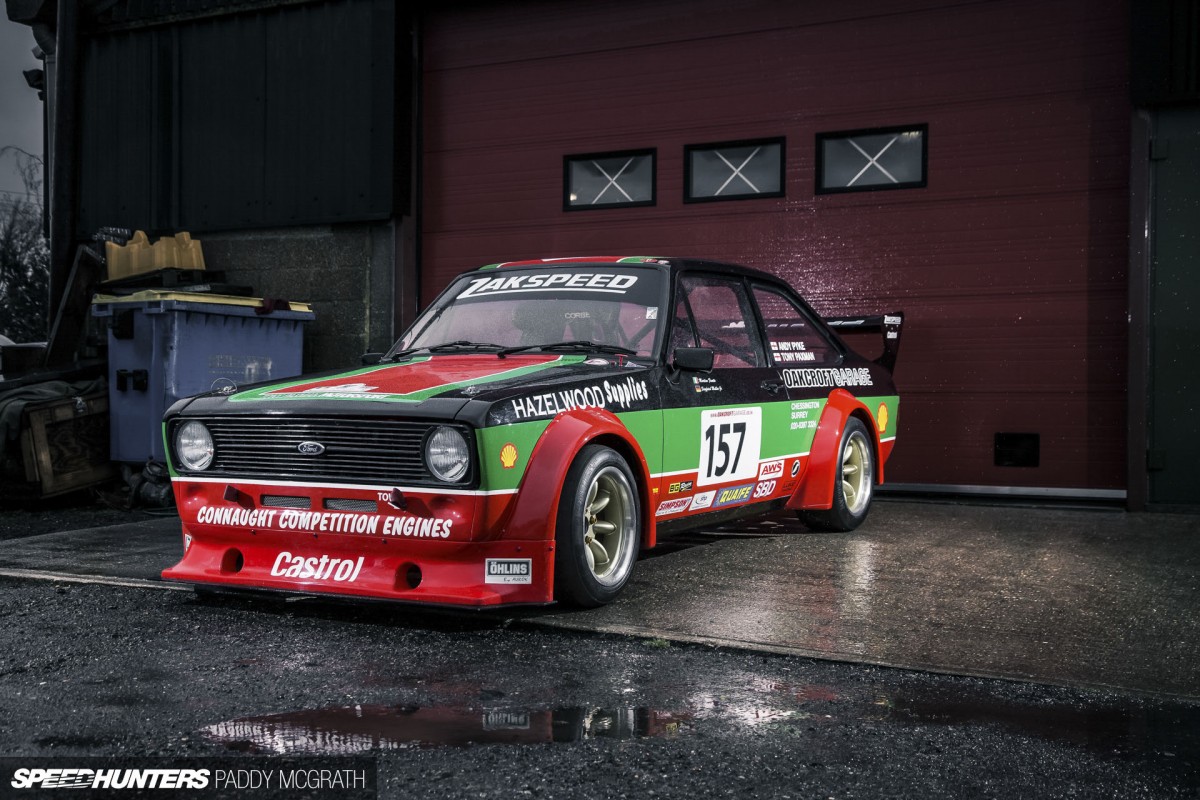 'Balanced' is actually a pretty good way to describe the entire build, because this is a car that stays faithful to the Escort's past yet still manages to embrace the future – not an easy task. Right now though, Tony and Andy have their sights set on a successful European summer season and a return to Daytona in November. There's still unfinished business at the iconic North American circuit, and with a third more power now than when the Escort gave some of the big guns a run for their money on its first trans-Atlantic excursion, it's time to show everyone what this awesome little machine can really do.
Brad Lord
brad@speedhunters.com
Photos by Paddy McGrath
Twitter: @PaddyMcGrathSH
Instagram: pmcgphotos
paddy@pmcgphotos.com