Next up in the 2012 Speedhunters Awards – Builder of the Year. This category is for those individuals or shops that have carried great influence in their corners of the automotive world over the past year. As with all of the categories, coming up with the nominees was not an easy task. In order to keep things on a fairly even playing field, we've defined "builder" as an individual or private shop which builds modified, show, custom, track or grassroots race or drift cars. For that reason you won't see OEM or top level motorsport "builders" such as Red Bull Racing's Adrian Newey in this list.
With that said, let's begin with nominees.
Nigel Petrie
The most recent update from Nigel's Toyota Hilux build has been very popular in terms of views and feedback. With a brilliant mix of style, functionality, and uniqueness in this build it should be no surprise that Nigel is on this list.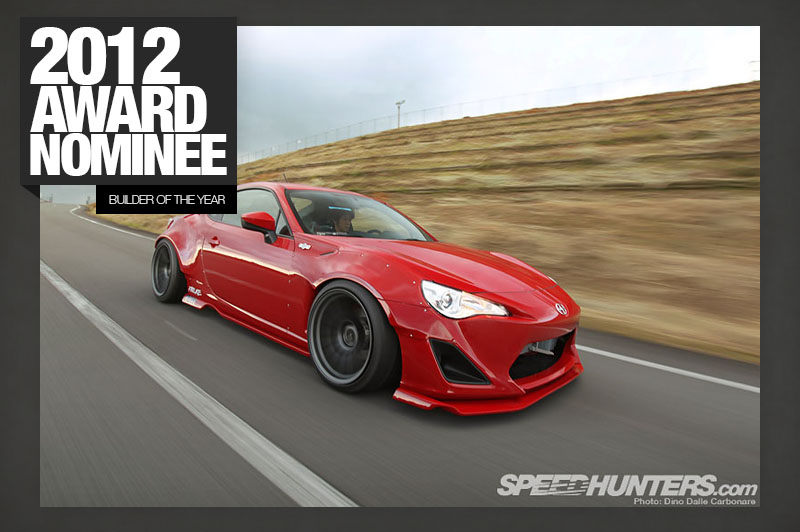 Kei Miura
In many ways of 2012 has been the year of the Rocket Bunny. Kei Miura of TRA Kyoto was well known long before this year, but with the introduction of his Rocket Bunny aero for the Toyota 86 and Scion FR-S, his recognition level has climbed to the stratosphere. If that wasn't enough, there's all the designing work he's done for other names like BenSopra and Liberty Walk.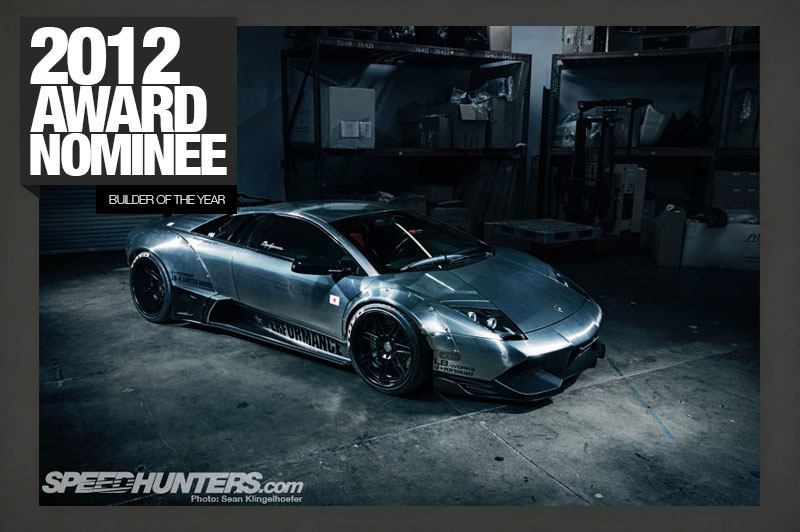 Liberty Walk Kato-San
Speaking of Liberty Walk, Kato-san is another one who had a big year in 2012. Whether it's for his outrageous takes on the Lamborghini or his collection of vintage Japanese machinery, there's no denying the influence here.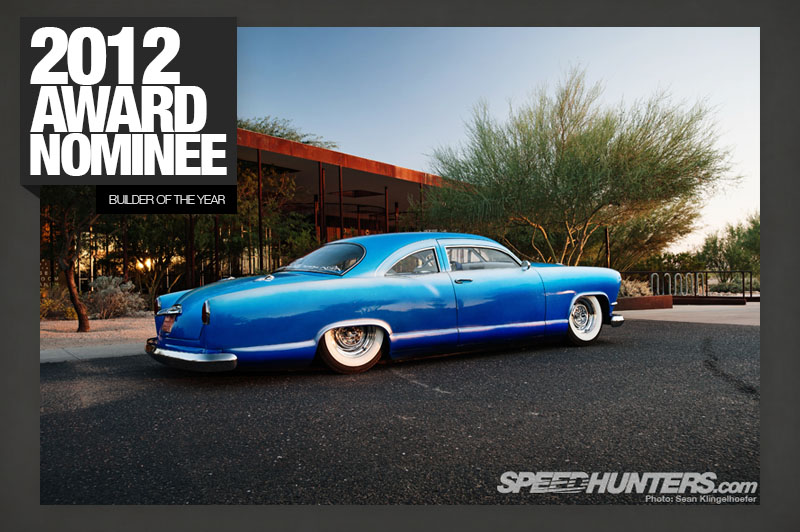 Keith Charvonia
It's impossible to be inspired by the quality of work and vision seen on Keith's Drag'n Kaiser build. Not only did we get to see the finished product in detail, but we also got to see the build unfold in his series of guest blogs.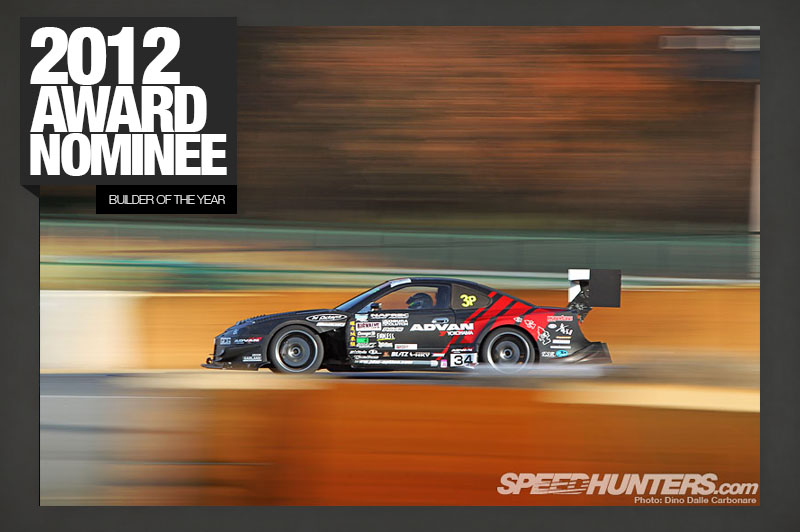 Under Suzuki
Privately built and driven with 53 second lap times at Tsukuba? What more needs to be said? This year Suzuki-san further cemented himself as a Time Attack hero.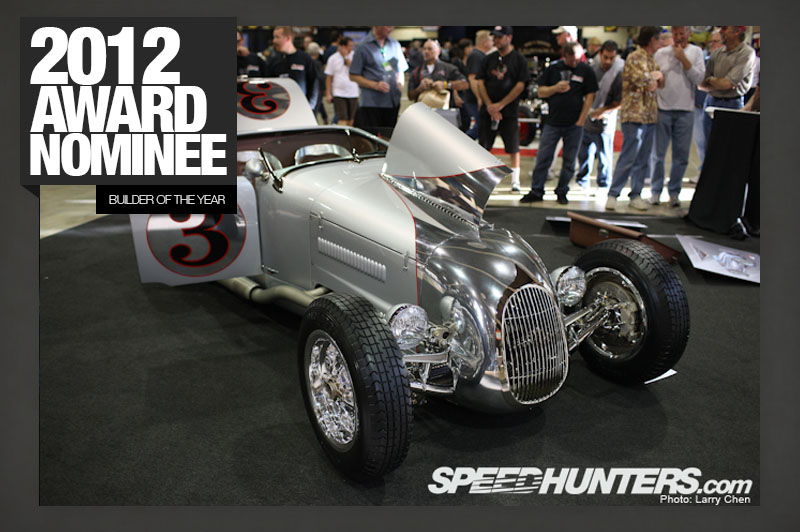 SO-CAL Speed Shop
Among SO-CAL Speed Shop's accomplishments this year are the America's Most Beautiful Roadster winning Indy Speedster, and the beautiful Coyote-powered '32 Roadster that appeared at the SEMA Show.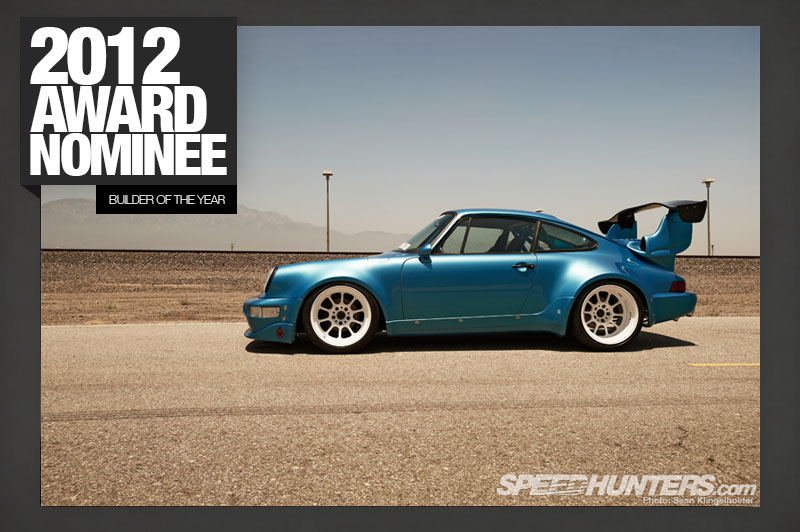 Bisimoto
Honda and Porsche couldn't be further apart, but Bisi has managed to work his magic on both. His wild turbocharged 911  is surely one of the year's most memorable feature cars.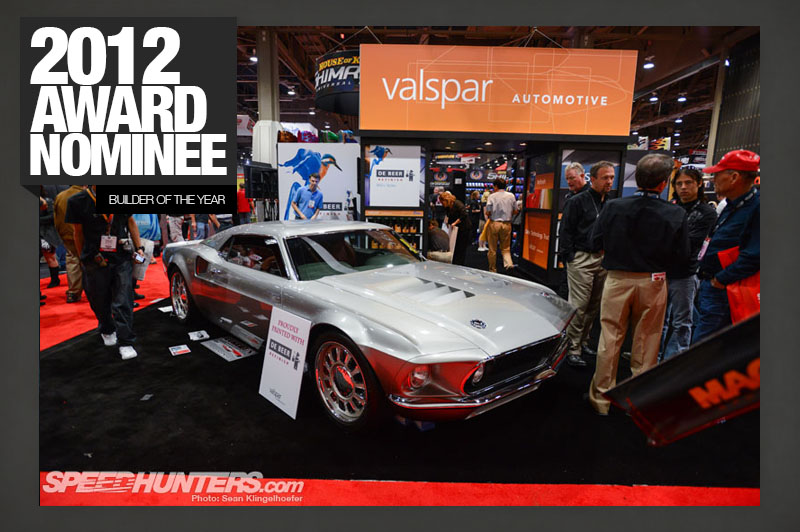 Eckert's Rod & Custom
Sometimes it takes just a single machine to put a builder on the map, and that's certainly the case with Eckert's Rod & Custom and their "Mach 40″ project which was one of the most talked about cars at SEMA this year,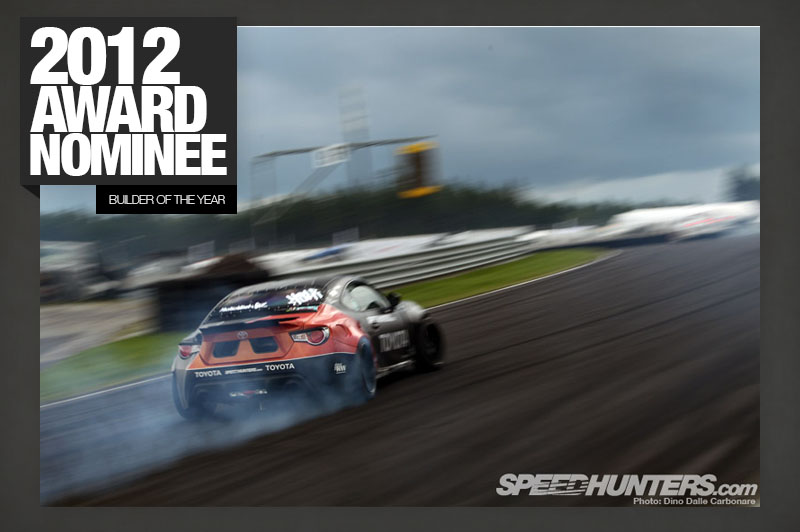 Fredric Aasbo
Can a pro driver be an influential builder at the same time? Absolutely. Just look at Fredric Aasbo, who managed to build the 86-X in a very short time all while competing in drift events half a world away.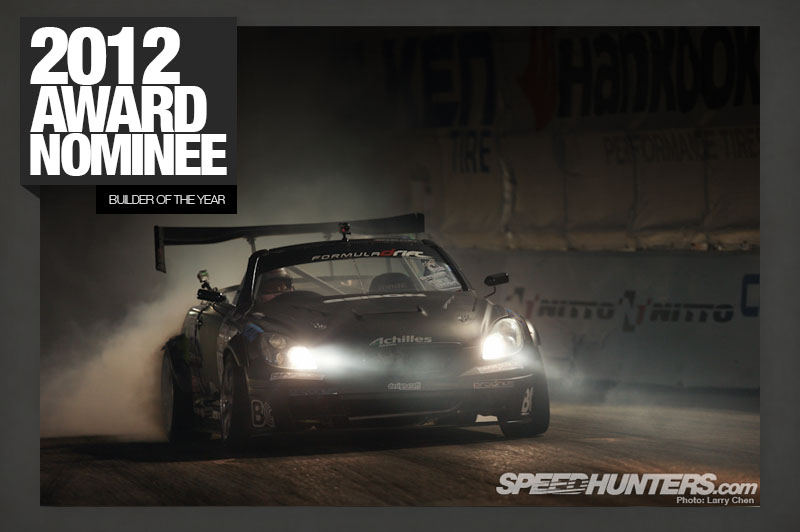 Daigo Saito
Daigo Saito shook up the drifting world by winning the Formula Drift championship with his Lexus SC430 – a build which is a direct product of his years of drifting experience and worthy enough to get him a spot on this list.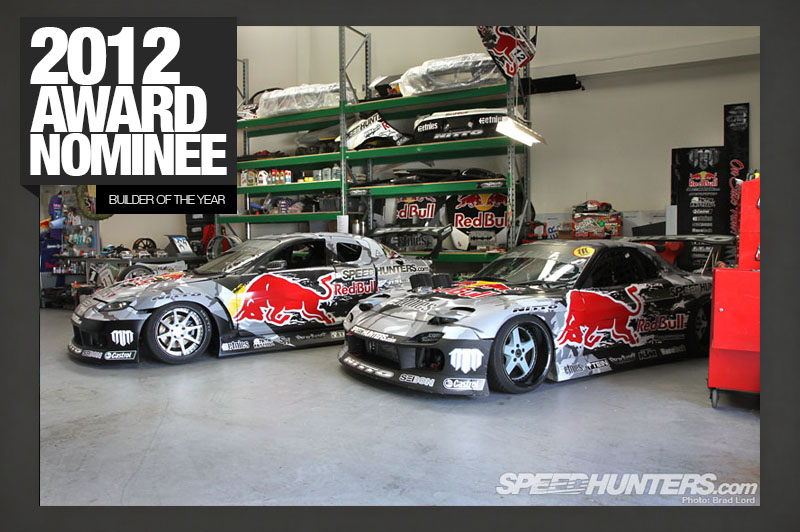 Mad Mike Whiddett
Rounding out our trio of drifter/car builders is Mad Mike himself. No stranger to creating impressive drift cars, Mike debuted his revamped Badbul RX-8 this year with his typical sense of wide and low car style.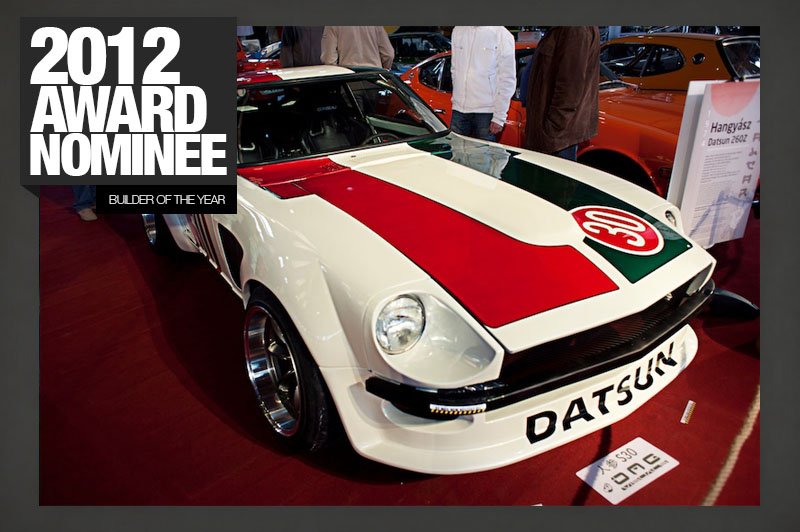 Nino Karotta
I don't think anyone will question Nino Karotta of Hungary being on this list after they read the story behind his amazing Datsun S30 build.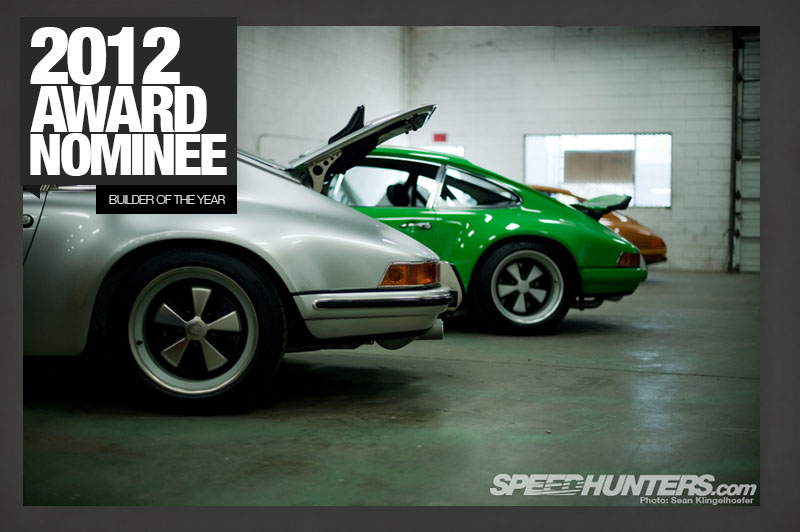 Singer Vehicle Design
Porsche fans may be facing a tough decision here with two P-car specialists on the list. First we have Singer Vehicle Design and their amazing modernized take on the classic 911.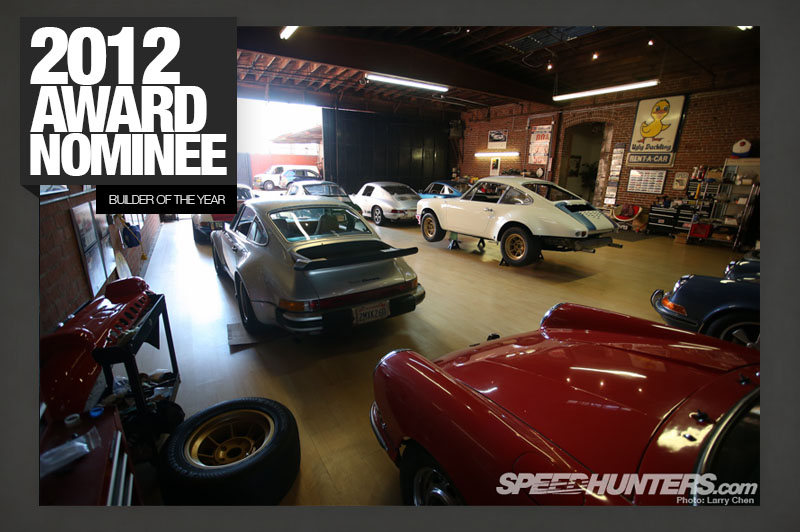 Magnus Walker
Then of course there's Mr. Magnus Walker , who shows us an equally passionate take on the original 911.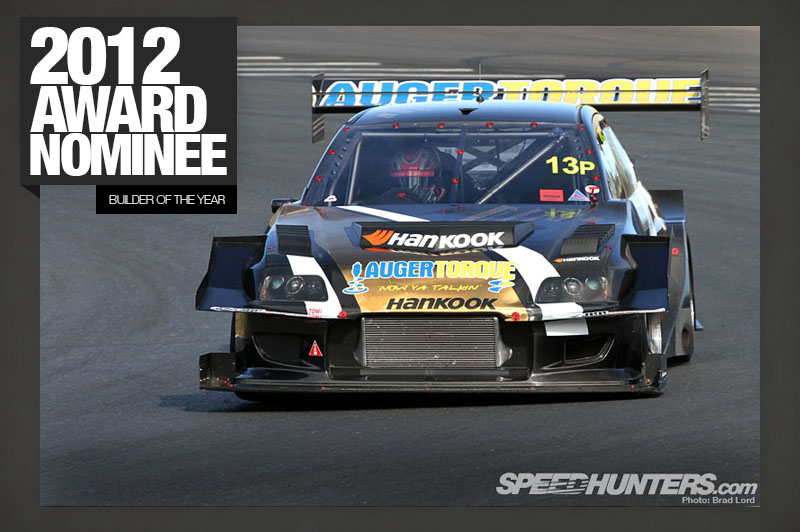 Andrew Brilliant
Last but not least we have Andrew Brilliant, the aerodynamicist behind Nemo – the Evo that dominated this year's World Time Attack Challenge.
-Mike
[polldaddy poll="6770432"]