The 2012 World Time Attack Challenge is a wrap. As I write this, the pit garages at Eastern Creek's Sydney Motorsport Park are emptying out as the teams pack up their cars and make-shift workshops and embark their journey's home. For the victors, the hard work is done and now it's time to celebrate. Chances are the Australian Nemo Racing team won't be getting much sleep tonite. Many doubted their ability to perform at WTAC – especially after a catastrophic engine blow a couple of weeks of ago – but Nemo didn't just beat the competition – it destroyed it.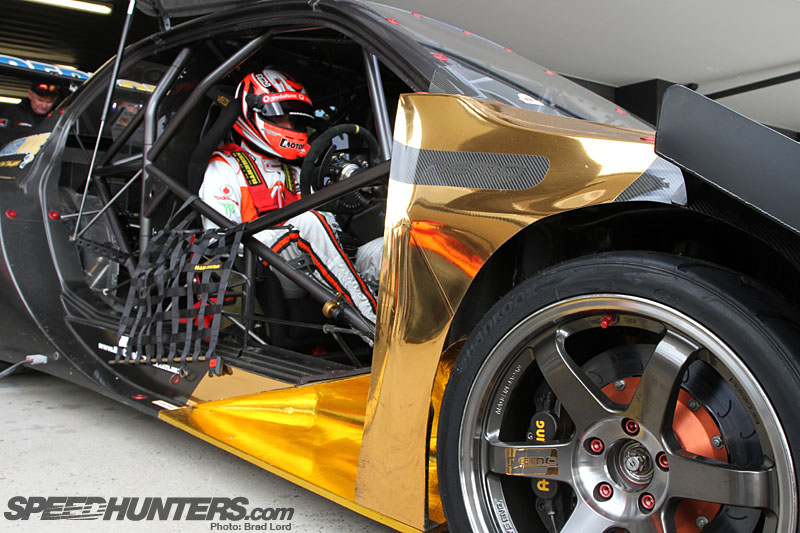 With V8 Supercar driver Warren Luff back behind the wheel this morning, the devastatingly-quick Evo went even faster than it had on Friday, blasting a 1:25.0200 lap to well-and-truly secure the overall WTAC win and set a new performance benchmark.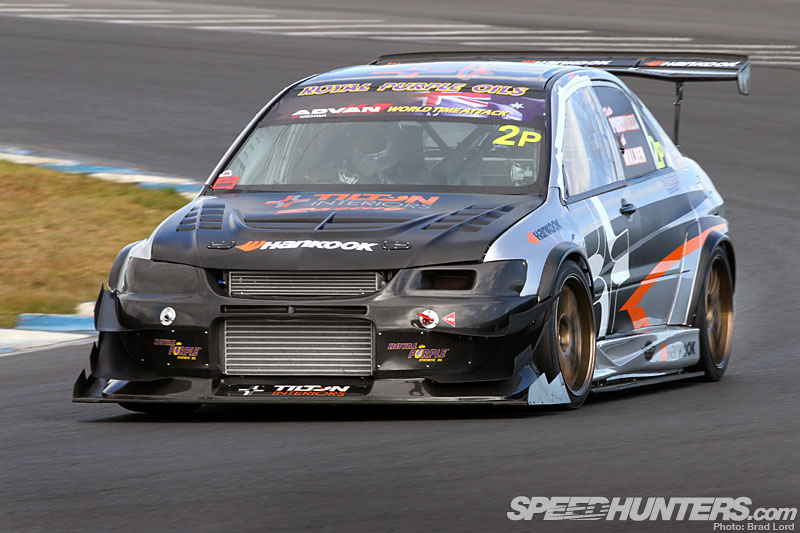 Garth Walden improved on his Friday best too, shaving more than a second off the time with a 1:27.1820 lap in the Tilton Interiors Evo to hold on to second overall.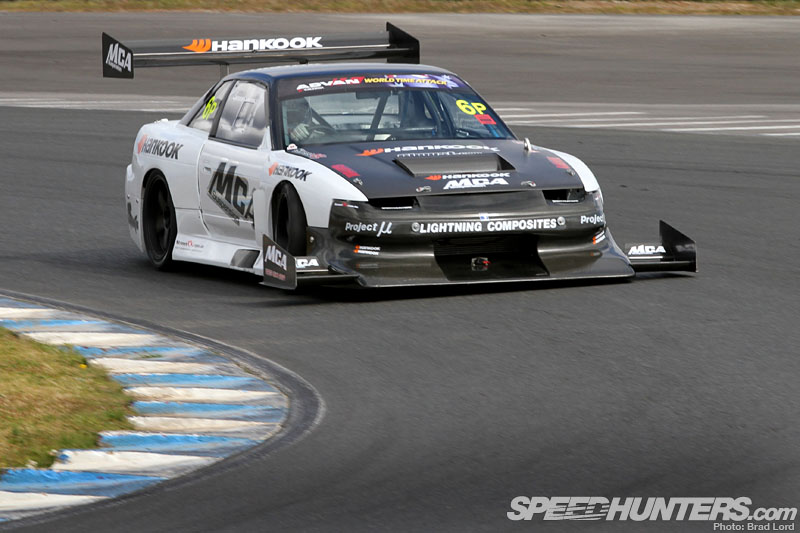 Going into the final Pro class session of the weekend the MCA Suspension Silvia S13 trailed the Scorch Racing Nissan Silvia S15, but an epic 1:27.8080 lap by New Zealand driver Earl Bamber sealed third overall…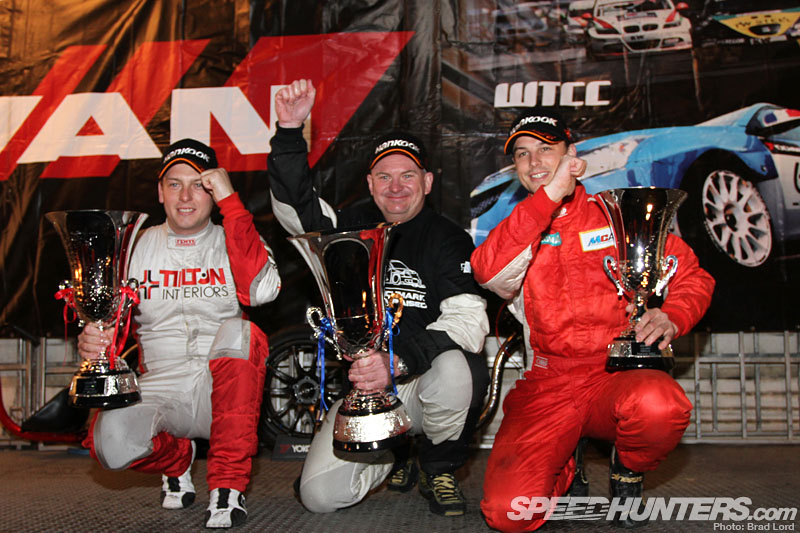 …And set up an all-Australian team podium. From left to right: Garth Walden (Tilton Interiors Evo), Chris Eaton (Nemo Racing Evo owner), Earl Bamber (MCA Suspension Silvia).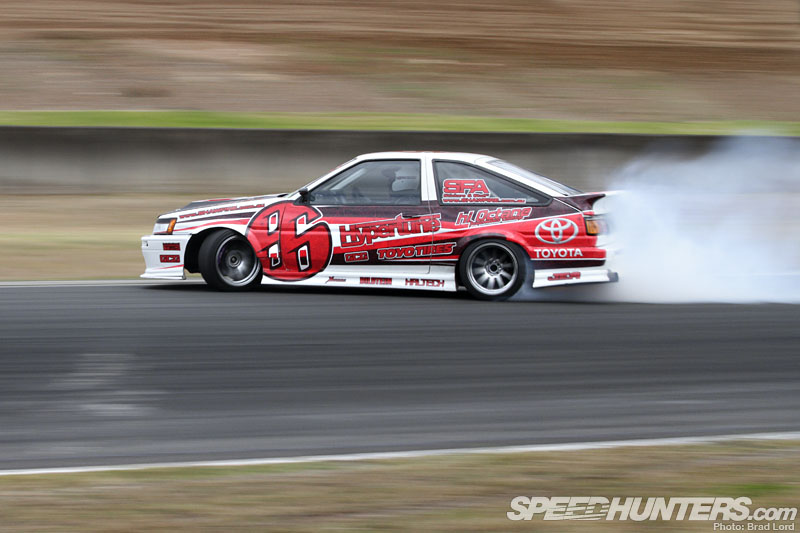 Right now I definitely need to get some sleep, but we've got lots more from WTAC 2012 coming up on Speedhunters this week. We'll check out the Tectaloy International Drift Challenge where Australia's best took on a D1NZ team from New Zealand and two well-known D1 drivers from Japan…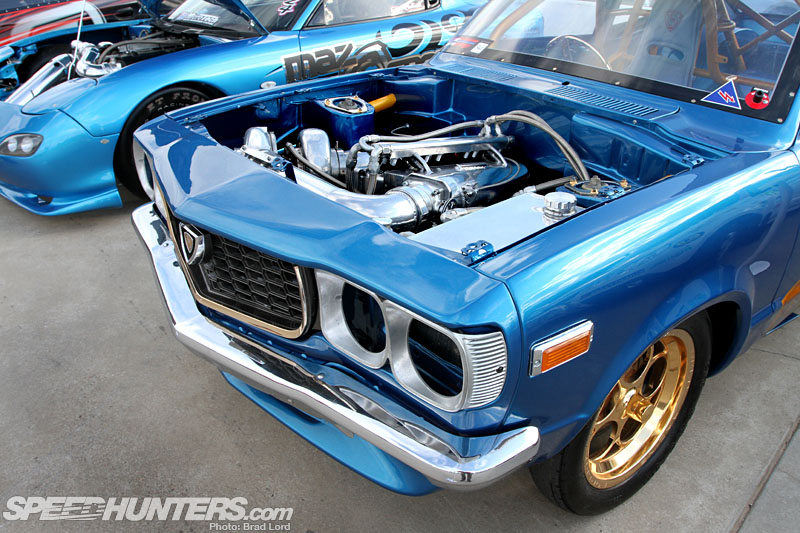 …take a brief look at the Motographics Show 'n Shine…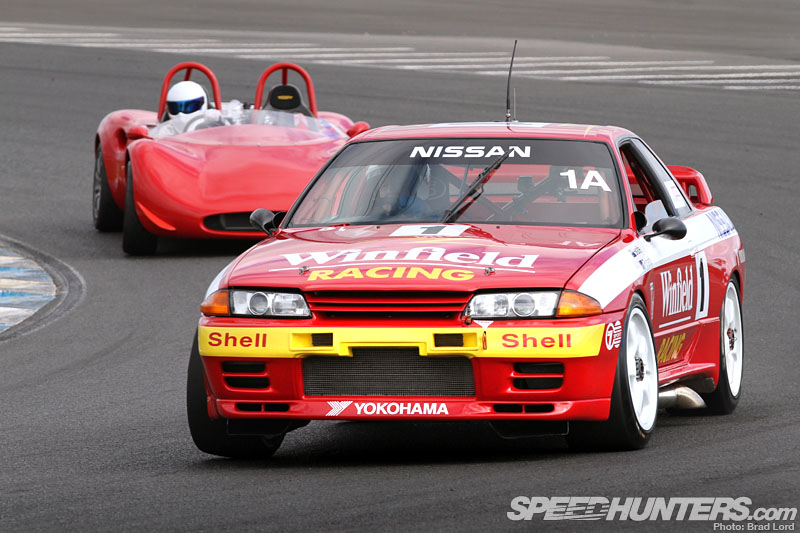 …and relive the awesome Motul 'Legends of the Turbo Era' demonstration. GT-R fans will know exactly what this car is!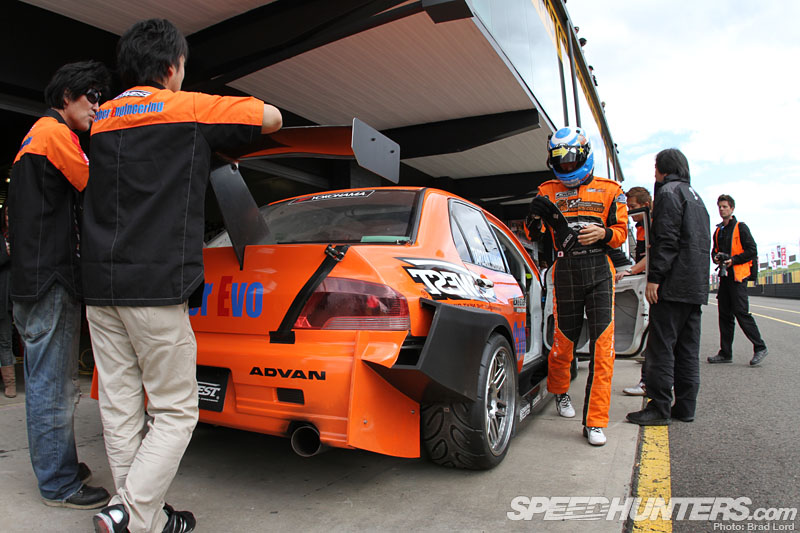 Of course, there's lots of action from the main WTAC event coming too. Stay tuned!
– Brad
Yokohama ADVAN 2012 World Time Attack Challenge Top 10 Overall
1. Nemo Racing (AUS), W. Luff, Mitsubishi Evo IX (1:25.0200)
2.  Tilton Interiors (AUS), G. Walden, Mitsubishi Evo IX (1:27.1820)
3.  MCA Suspension (AUS), E. Bamber, Nissan S13 (1:27.8080)
4.  Scorch Racing (JPN), U. Suzuki, Nissan S15 (1:28.3290)
5. Team Top Fuel/Voltex (JPN), N. Taniguchi, Honda S2000 (1:29.0520)
6. RE-Amemiya (JPN), N. Taniguchi, Mazda RX-7 (1:29.8020)
7. Advan Hi Octane Racing (AUS), M. Berry, Nissan R34 GT-R (1:30.7732)
8.  Pulse Racing (AUS) S. Glenney Mitsubishi Evo IX, (1:30.8640)
9. Dominator Evo (AUS), S. Glenney, Mitsubishi Evo VI (1:30.7260)
10. Notaras Motorsport (AUS), R. Bates, Mitsubishi Evo IX (1:32.4470)