Splitting It Up – VW Group First
What would coverage from one of Japan's most important stance-related shows be without a round-up of all the European cars that were scattered across the Port Messe exhibition hall in Nagoya? Given the number of Euros at Wekfest Japan last week it wouldn't be complete coverage, that's for sure.
We might as well start with the most controversial one of them all, the Old & New Porsche 997 of Shuichi Nakagawa, the man behind the brand itself. If the name sounds familiar it's because Nakagawa is no stranger to Speedhunters and the JDM world. He's also the owner and builder of the Bad Quality 180SX we featured back in 2014.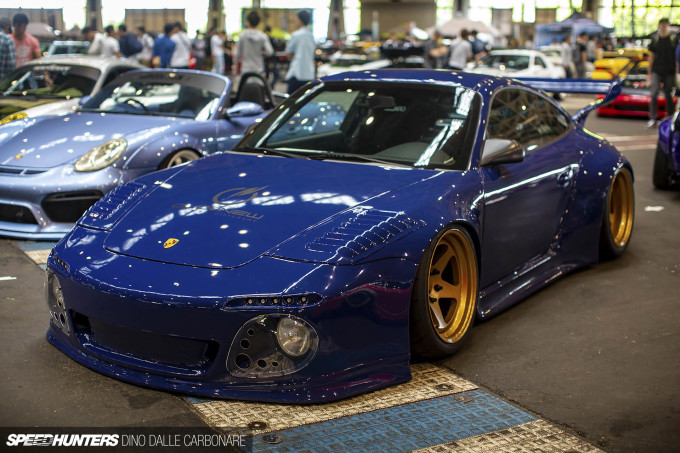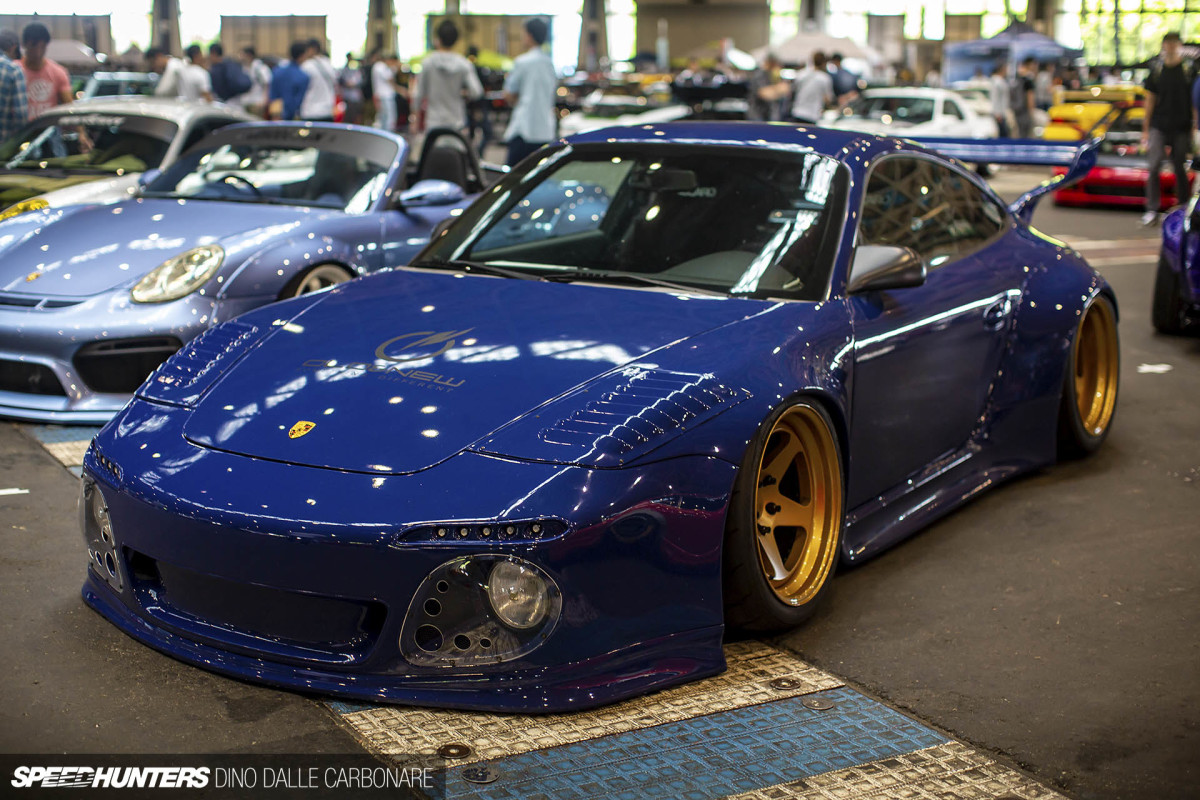 Nakagawa is a real visionary when it comes to style, and despite this conversion kit being debuted 18 months ago at the 2016 SEMA Show – where we were the first to share it with the world – it still manages to turn heads. Being slammed to the ground on Rotiform wheels only helps the cause.
Speaking with Nakagawa, he told me that there's an equally wild aero transformation for the 996 coming this year, so I'm looking forward to that. I wonder if it will completely do away with the controversial runny eggs headlights?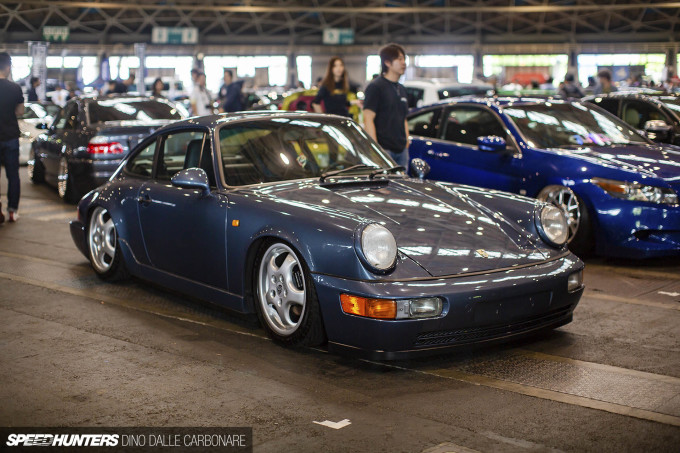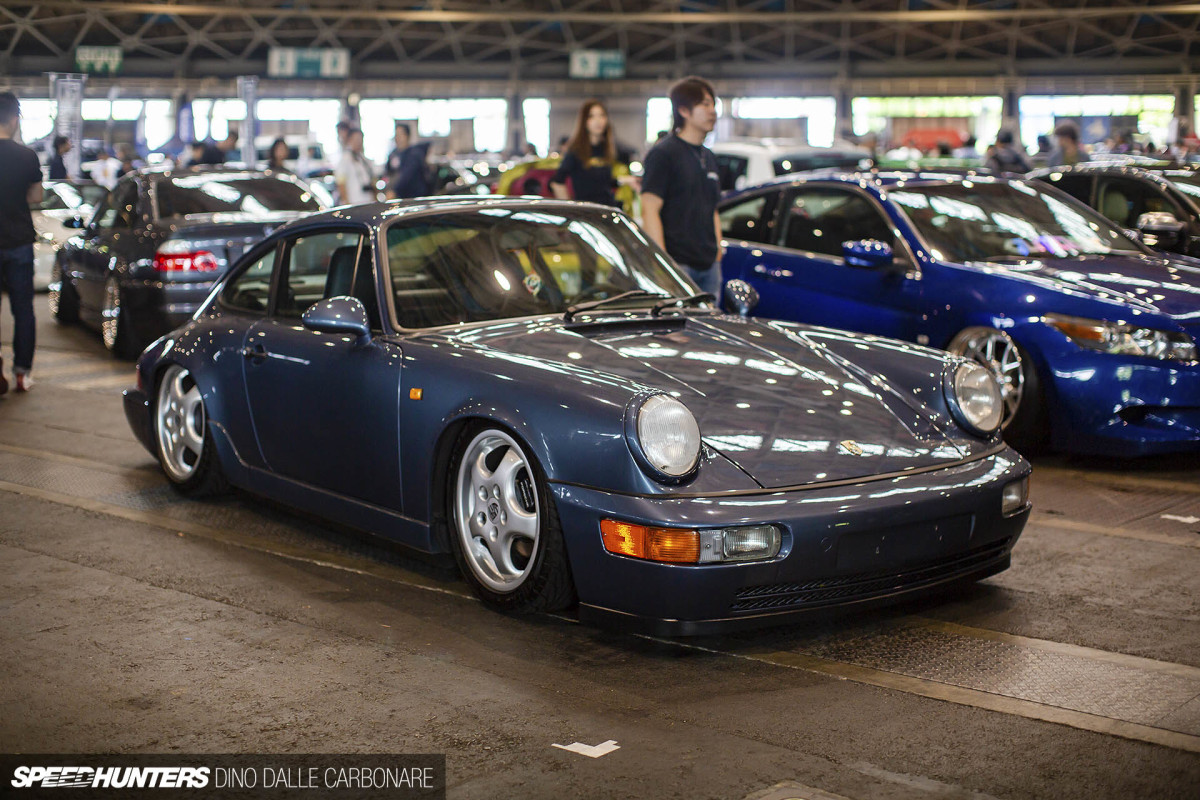 As a total contrast, here's a 964 sitting super-low on stock rims. Talk about keeping things simple.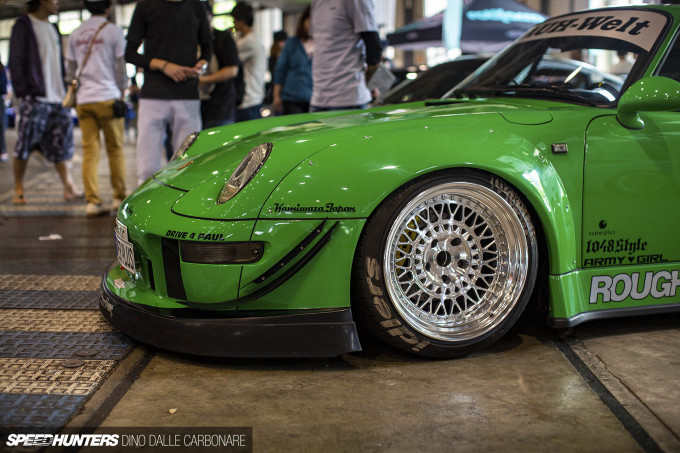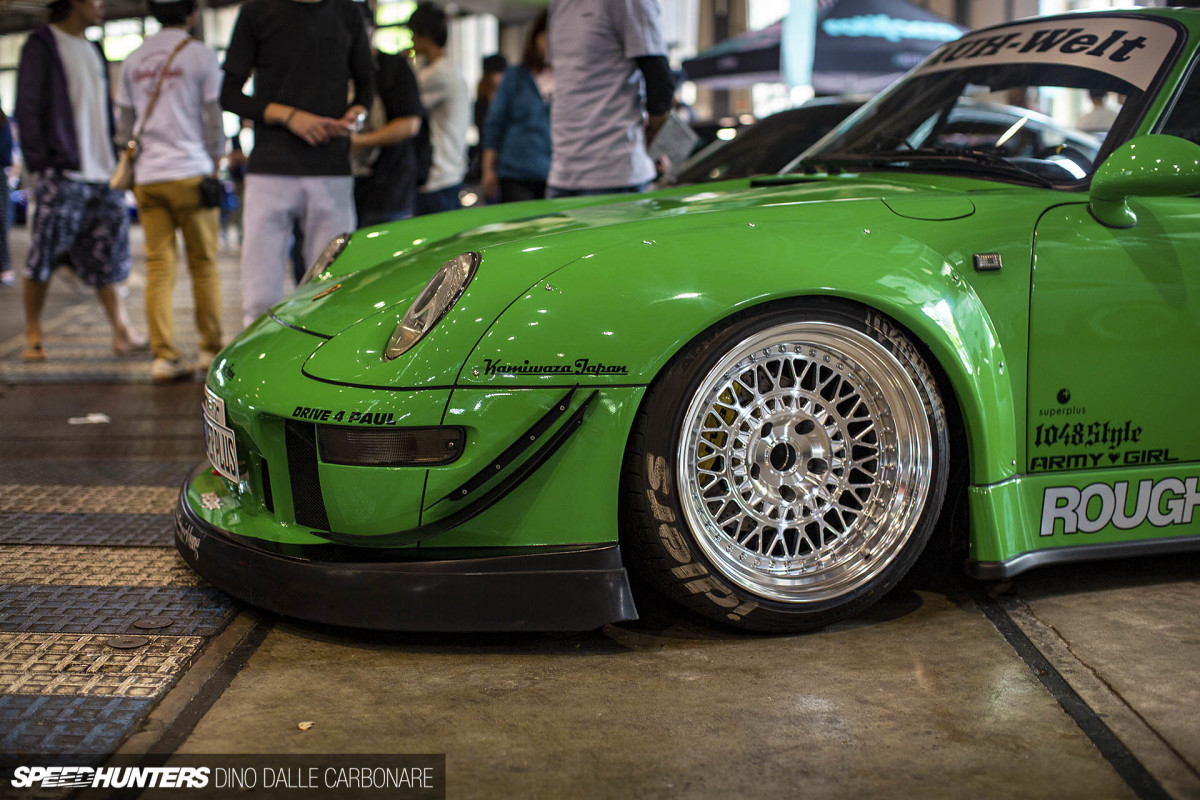 We bumped into Toshi of RWB who had brought Rough Rhythm to the show wearing even wider rear fenders and a set of Super Plus rims, a 2-piece wheel that's designed in Germany but built in Japan.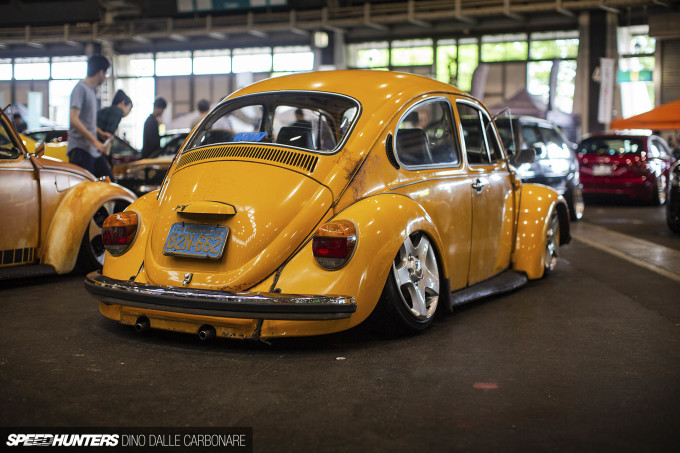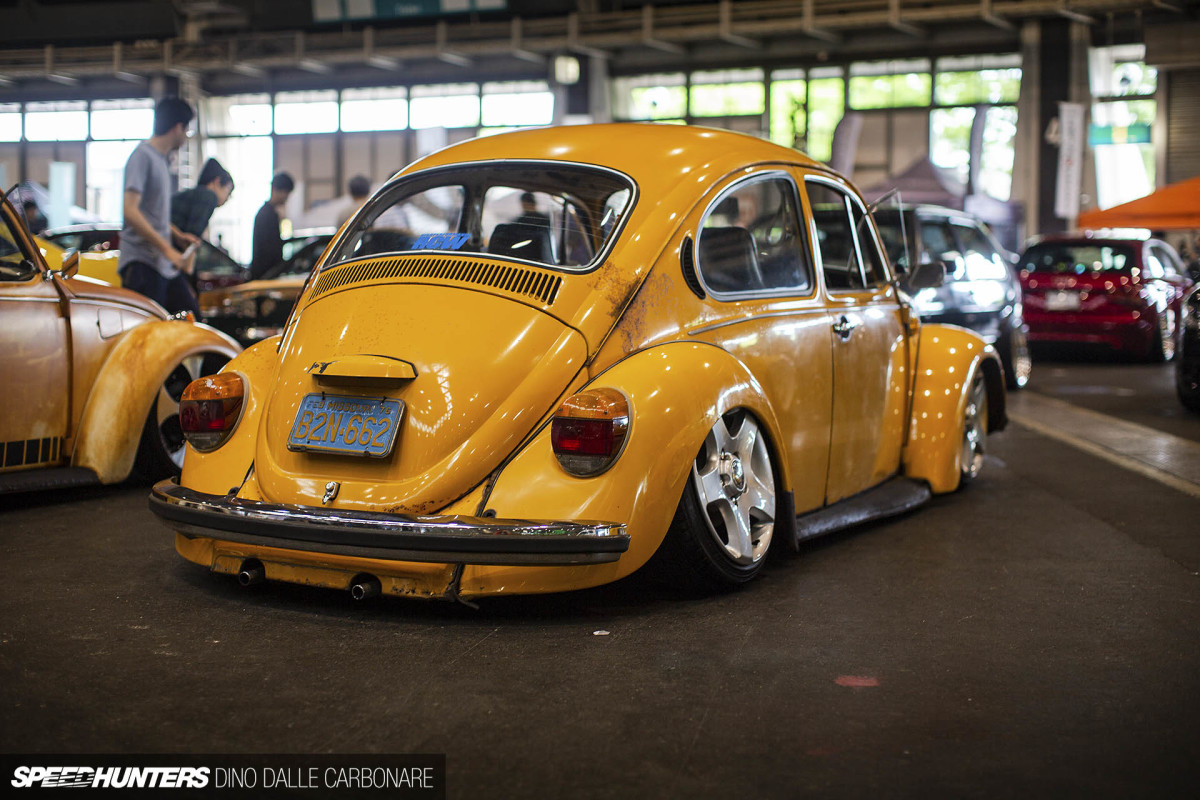 While VW turnouts at Japanese shows could never rival the sort of numbers we're used to seeing in Europe, there were quite a few interesting builds to feast one's eyes on at Wekfest, starting off with some old Bugs that always help to set the tone.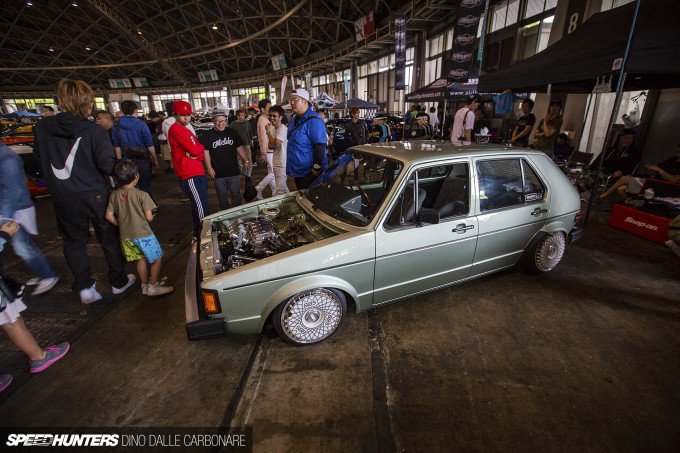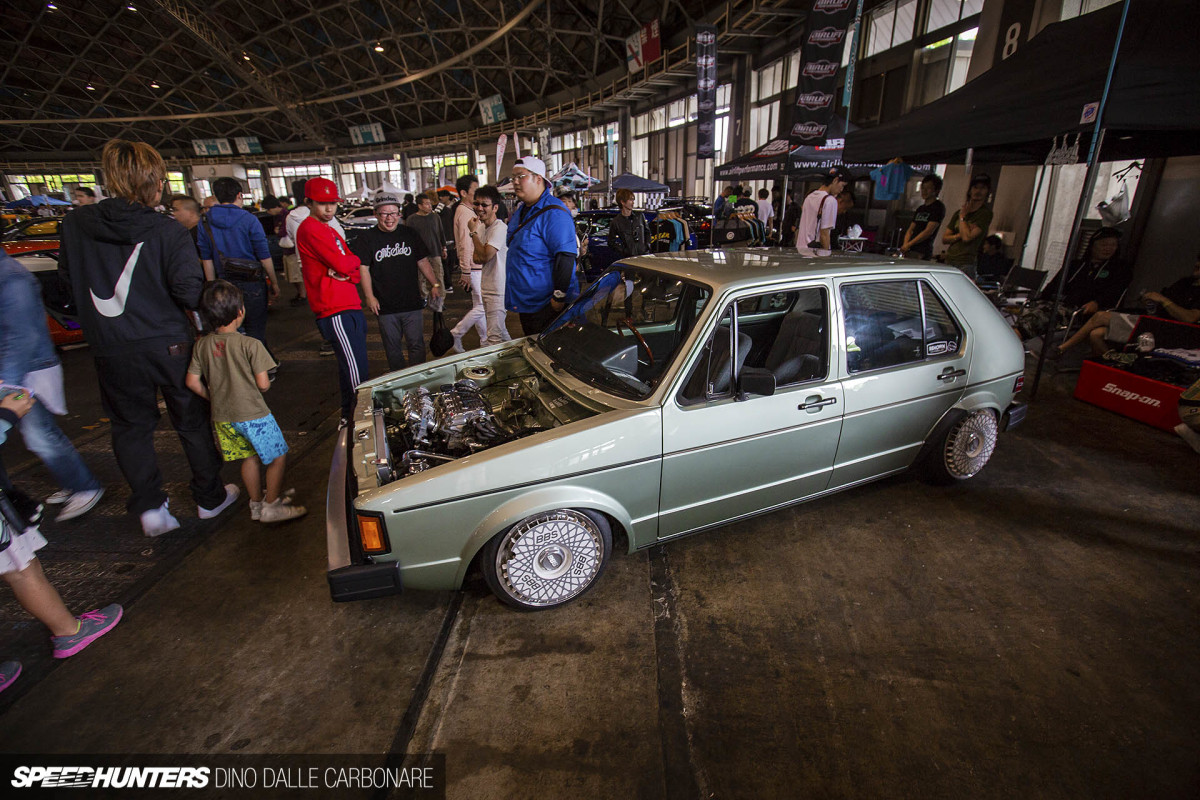 Then of course the Golfs and its sedan sibling.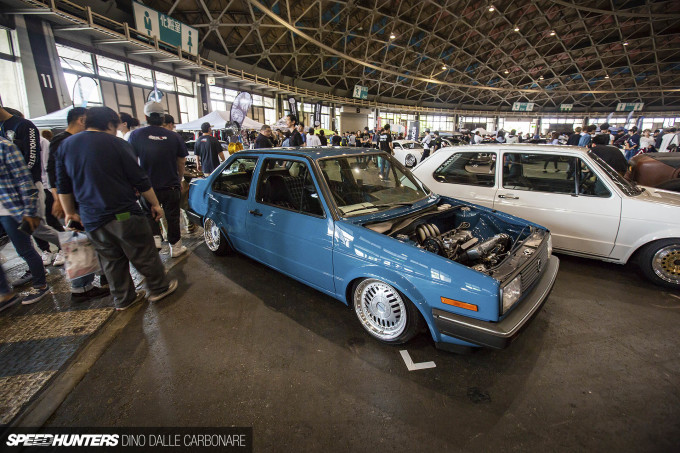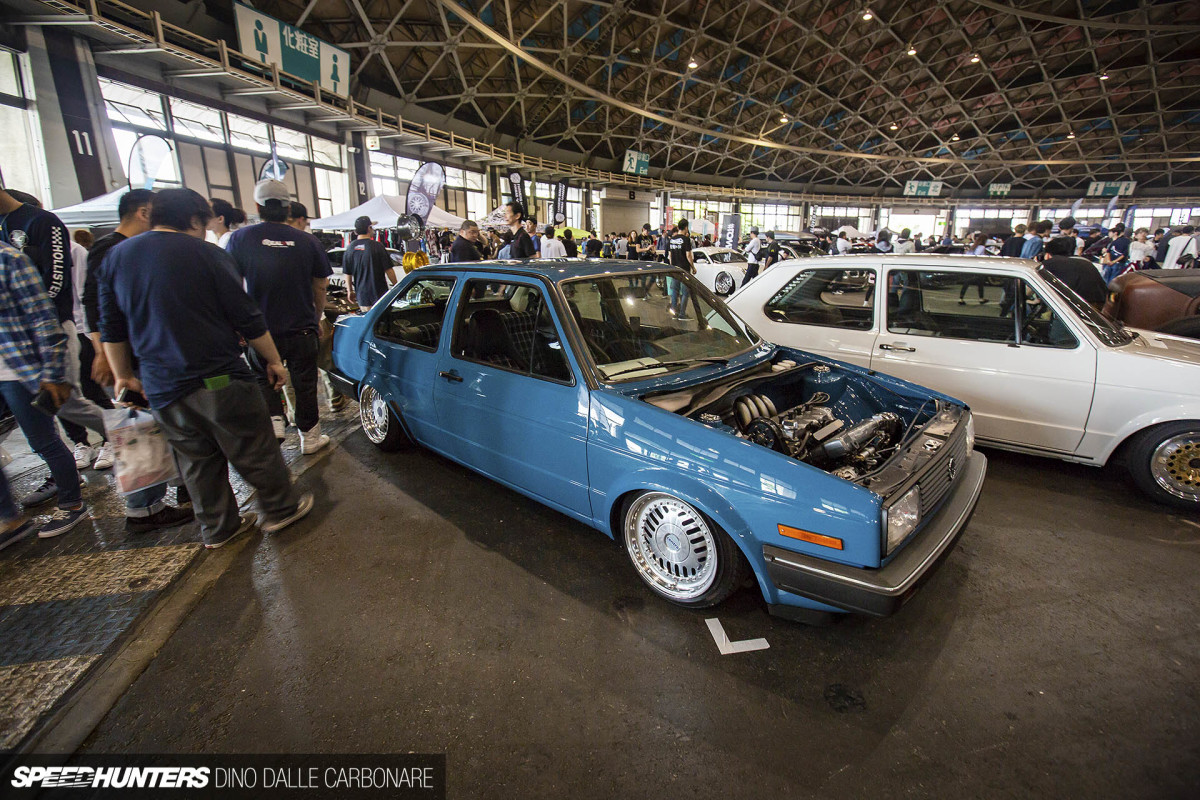 After seeing some of these cars you get the feeling that the Japanese look equally towards Europe for inspiration as they do to the US. This MkII Jetta was so clean.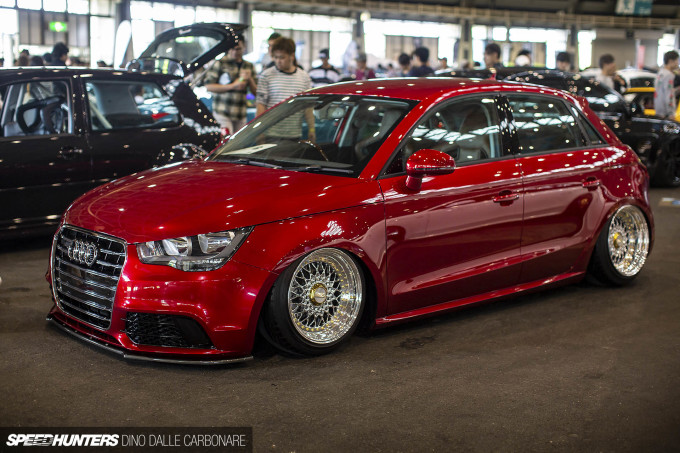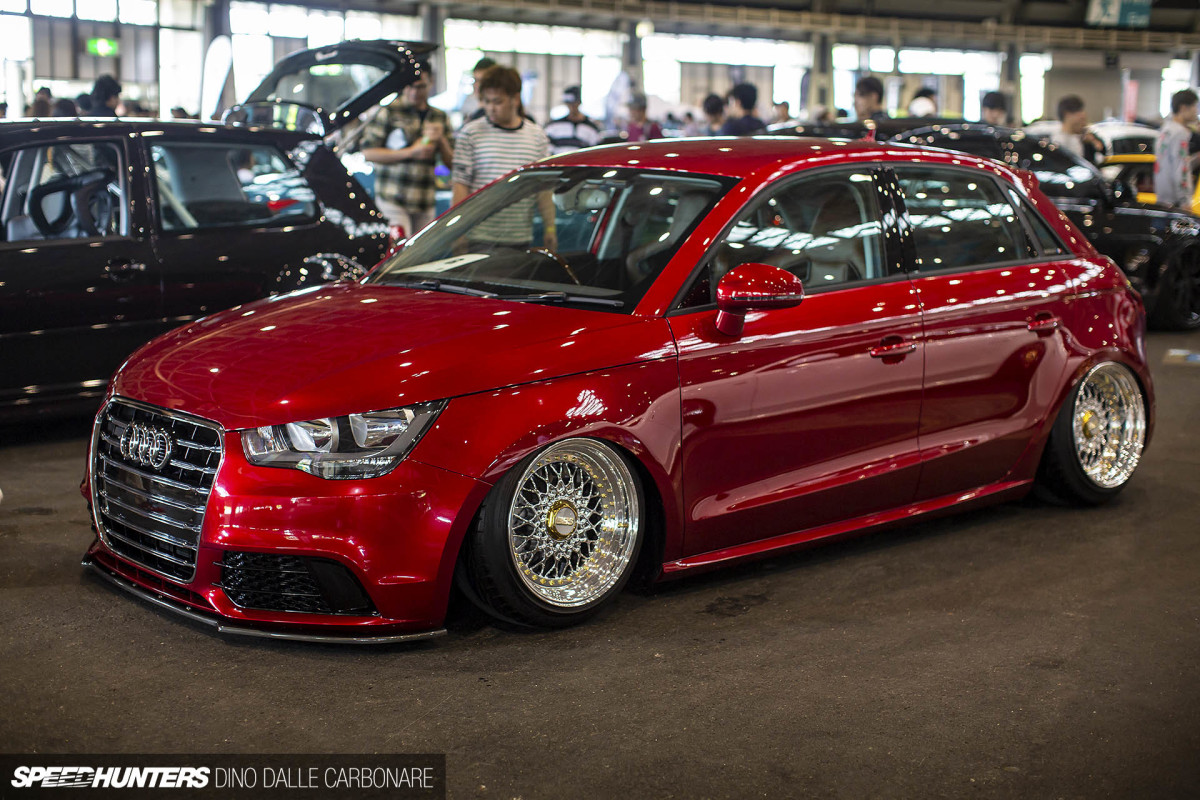 The Japanese Audi scene is quickly catching up too; the popularity and sales are there but it's probably the last German brand that has caught the attention of the JDM aftermarket world. That said, there are always some amazing builds to be found, like this A1 with blistered fenders and running a dished set of BBS mesh wheels.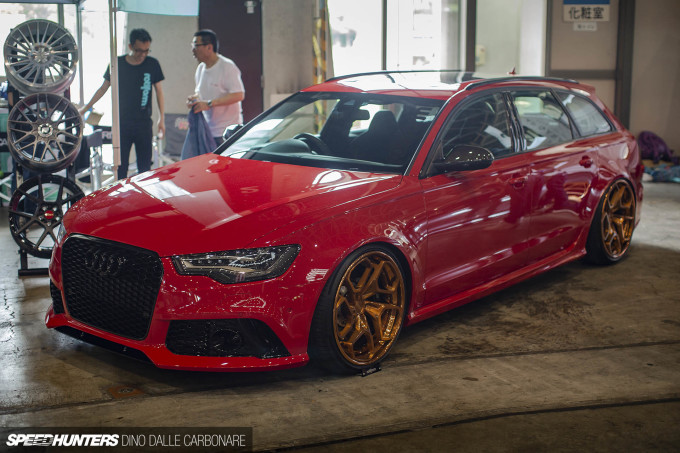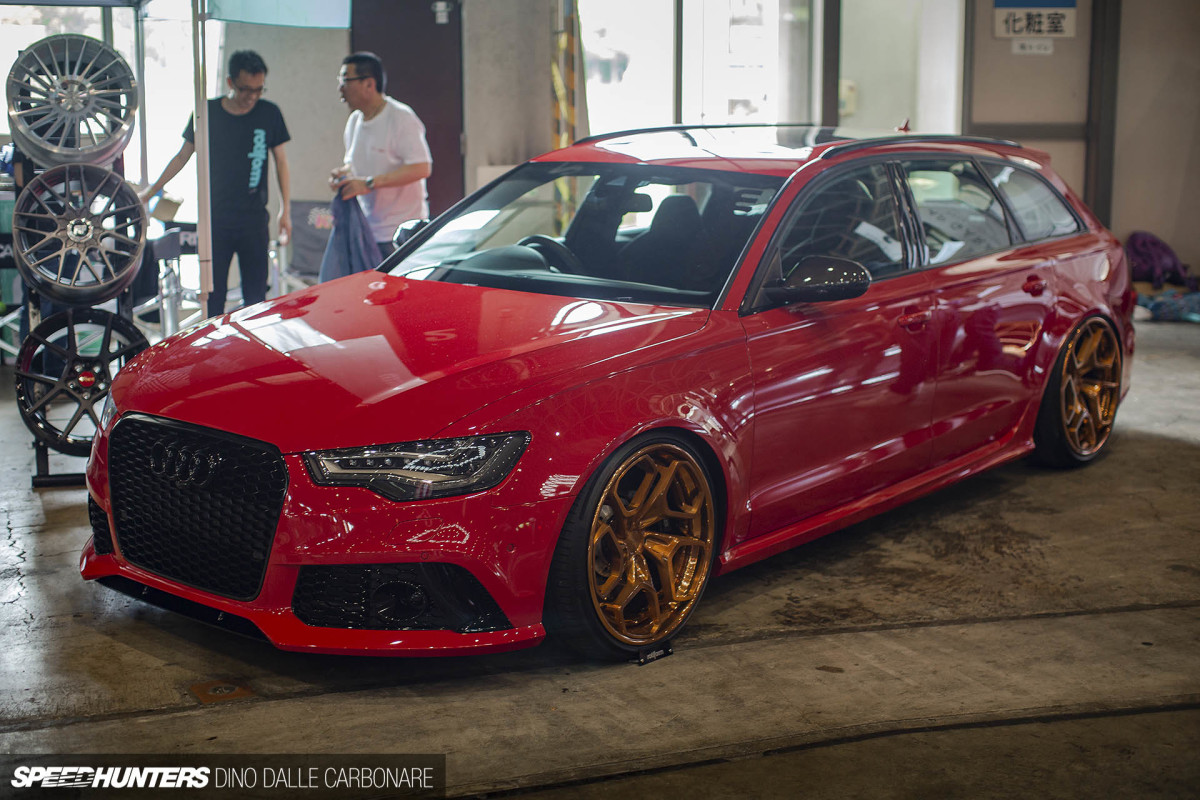 Then we move onto what is hands-down the most savage daddy-mobile out there, the RS6. I've recently gotten rid of my trusty old Subaru Legacy for an B7 Audi RS4 (yes, just like Jordan's), but the bigger A6-based RS Avant model continues to be a dream machine for me.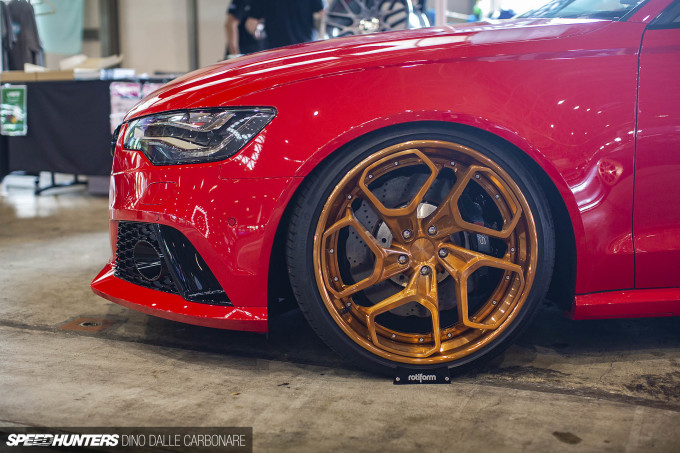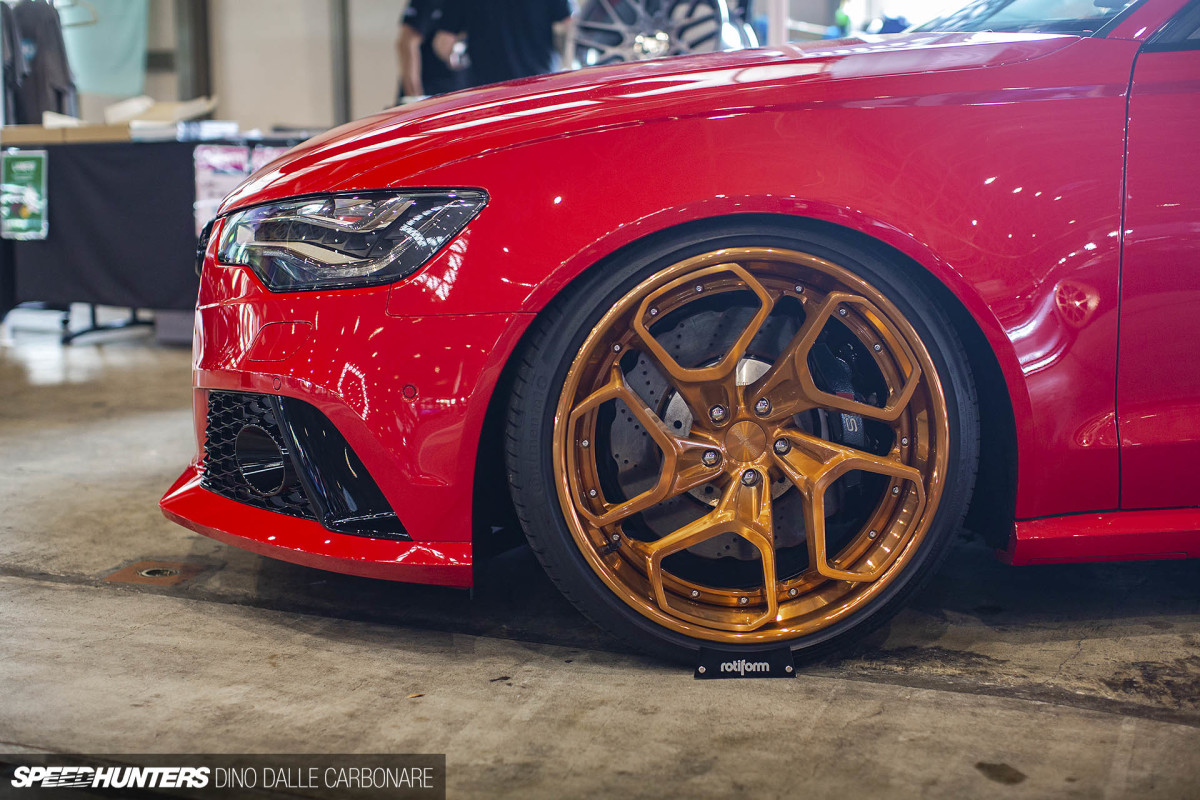 Especially one like this, which was lowered on a set of Rotiform HUR-Ts.
The Benzes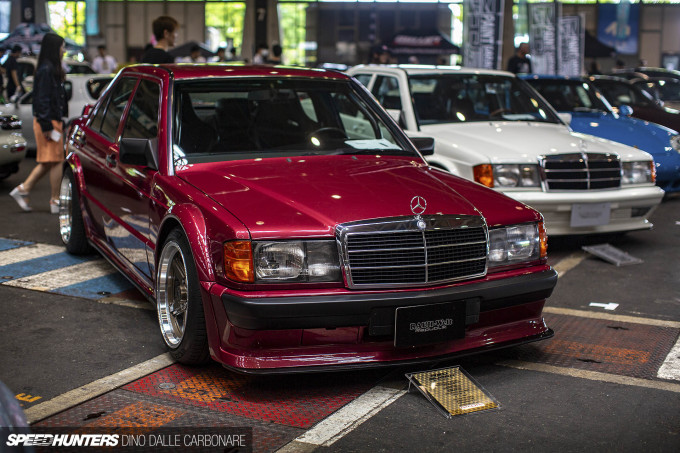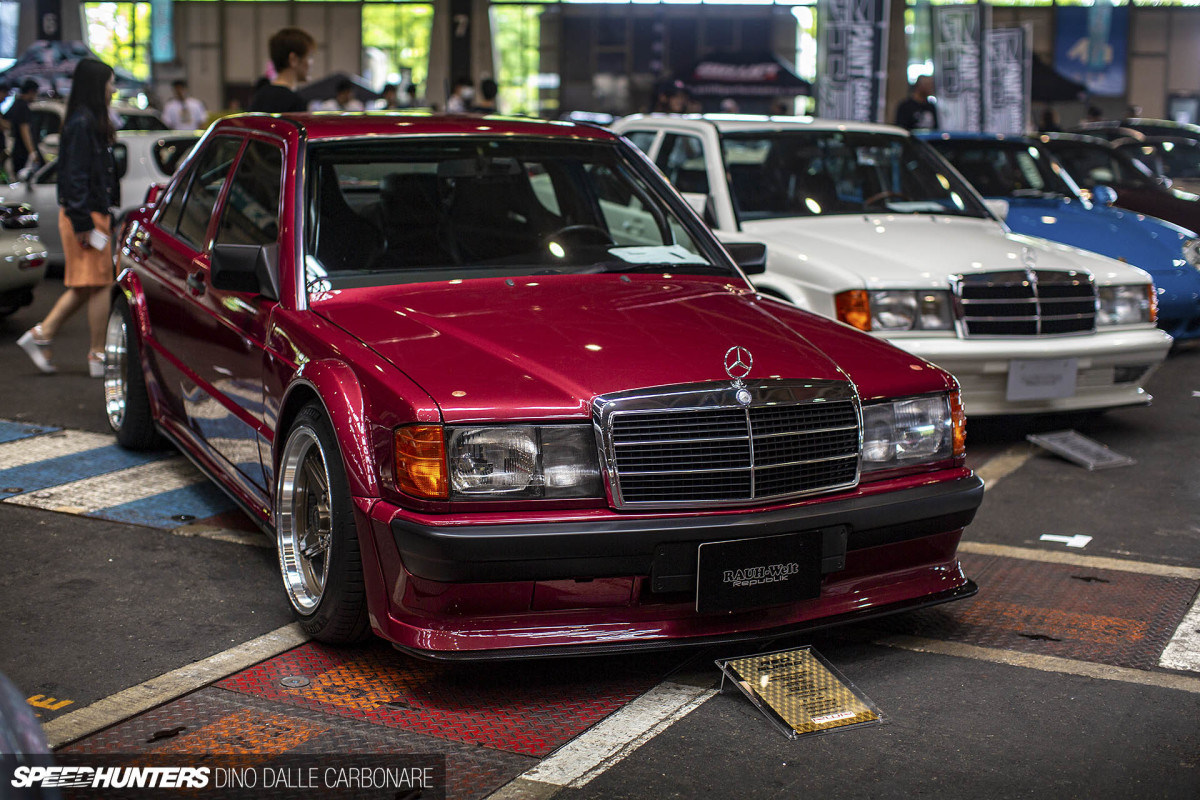 I've laid out this post by manufacturer to keep it nice and tidy and easy to follow, and after getting done with the massive VW group (Porsche, VW, Audi) we move onto what has always been the most popular import brand in Japan: Mercedes-Benz.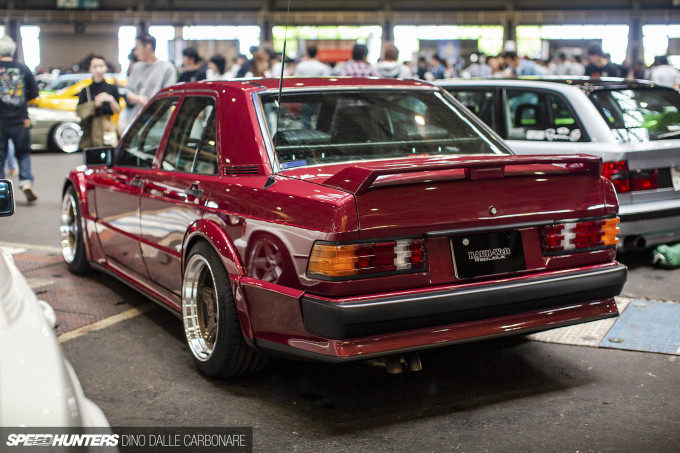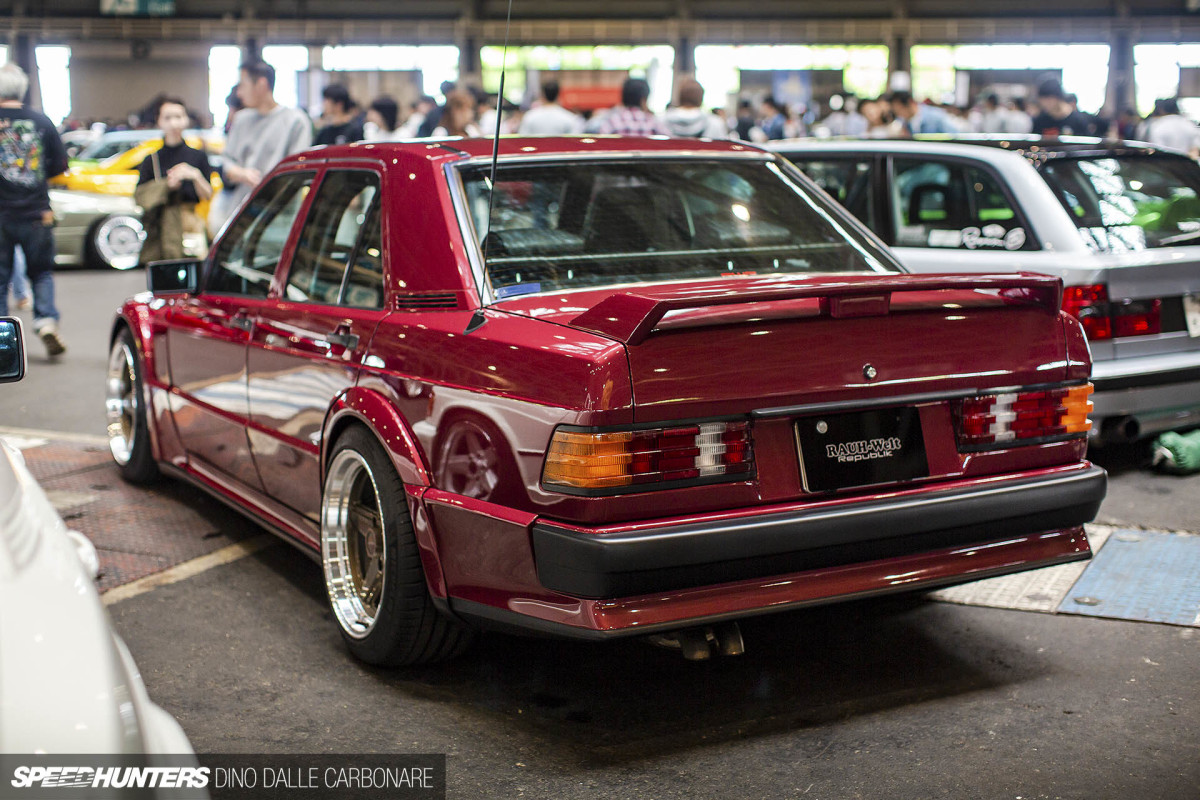 There were three W201 190Es at Wekfest Japan this year, and this 2.5-16 variant was running adjustable Aragosta coilovers and sporting HWA Asteroid 5-spoke wheels. I really liked the addition of Alcon/Brabus brake calipers.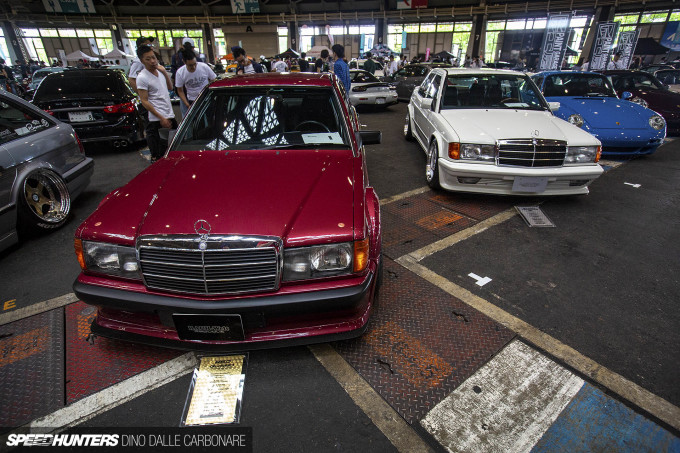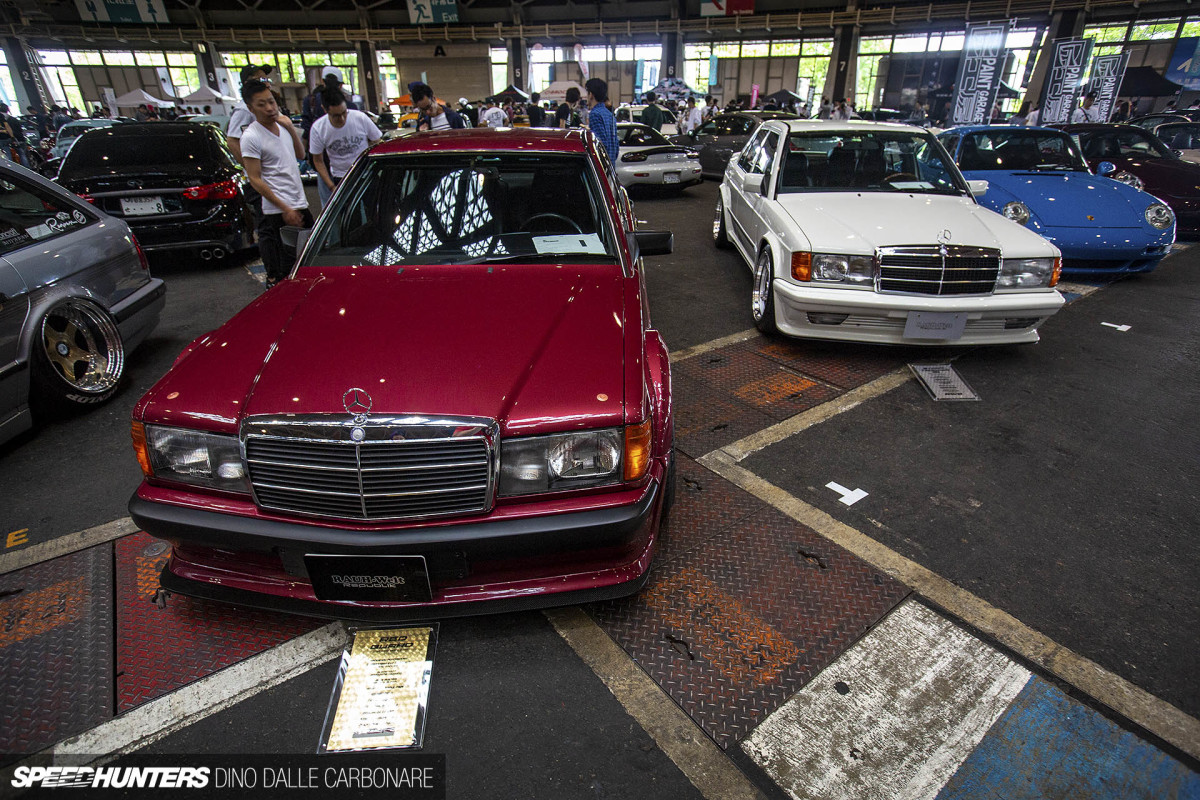 Both this car and the 190E next it sported 'RAUH-Welt Republik' license plate covers, but that doesn't mean Nakai-san has started building Mercs. Rather, it's to show that the RWB brotherhood is spreading across different makes and models, uniting people by the pure principles that it stands for. That's my interpretation, anyway.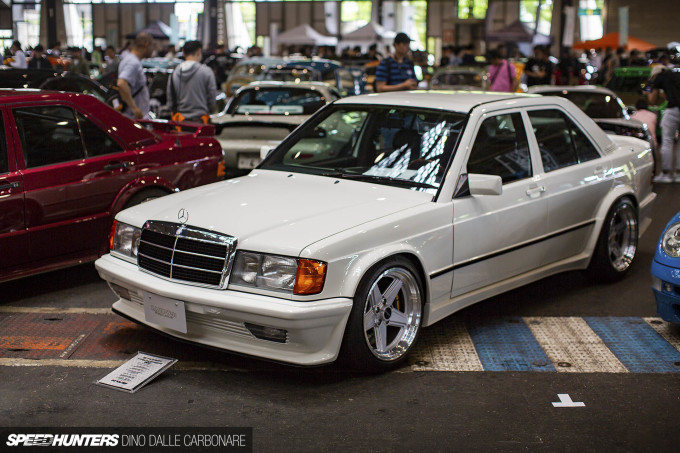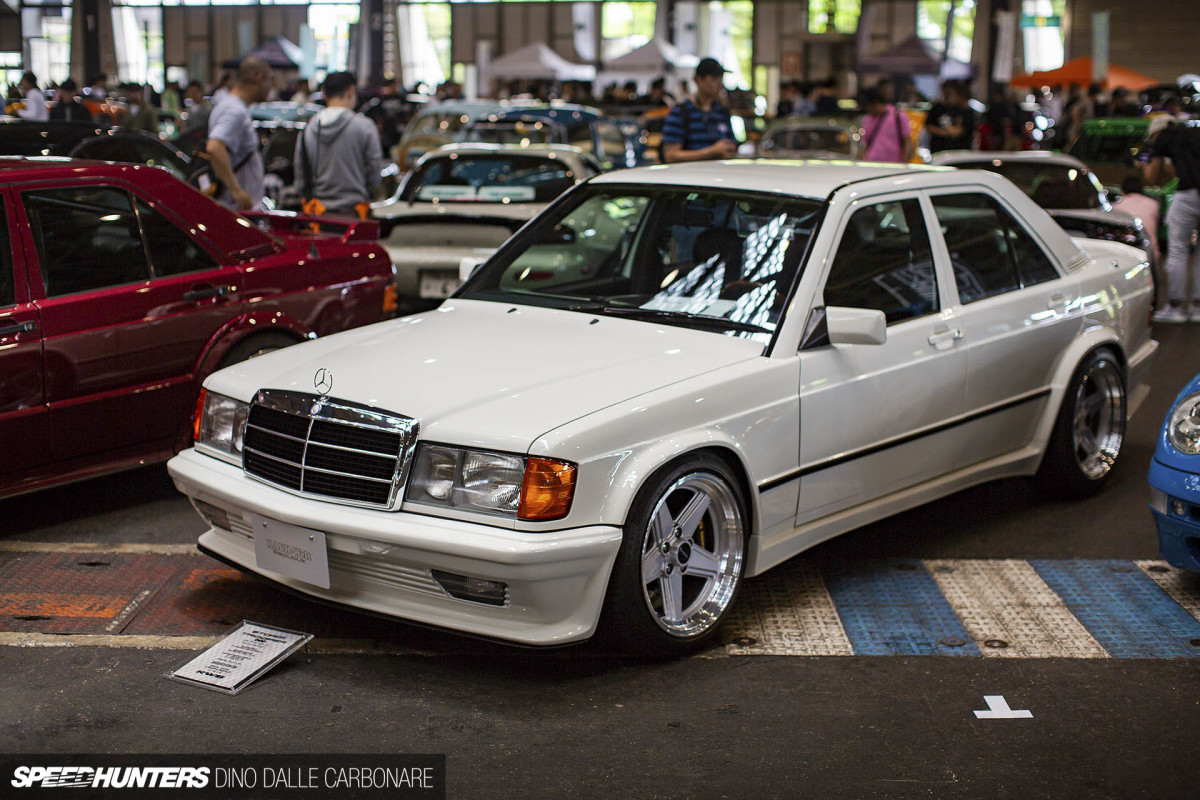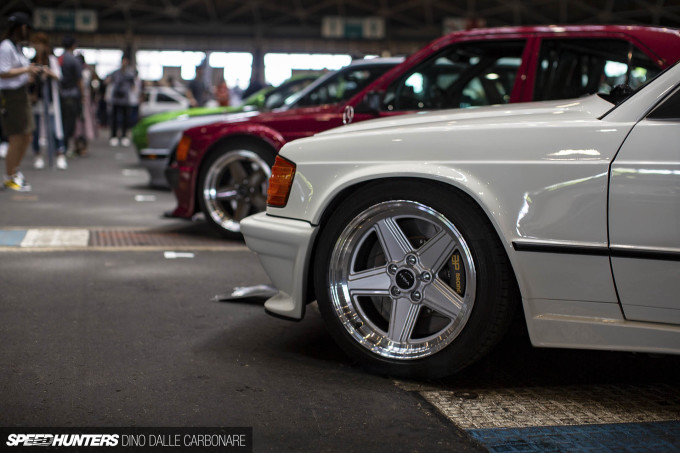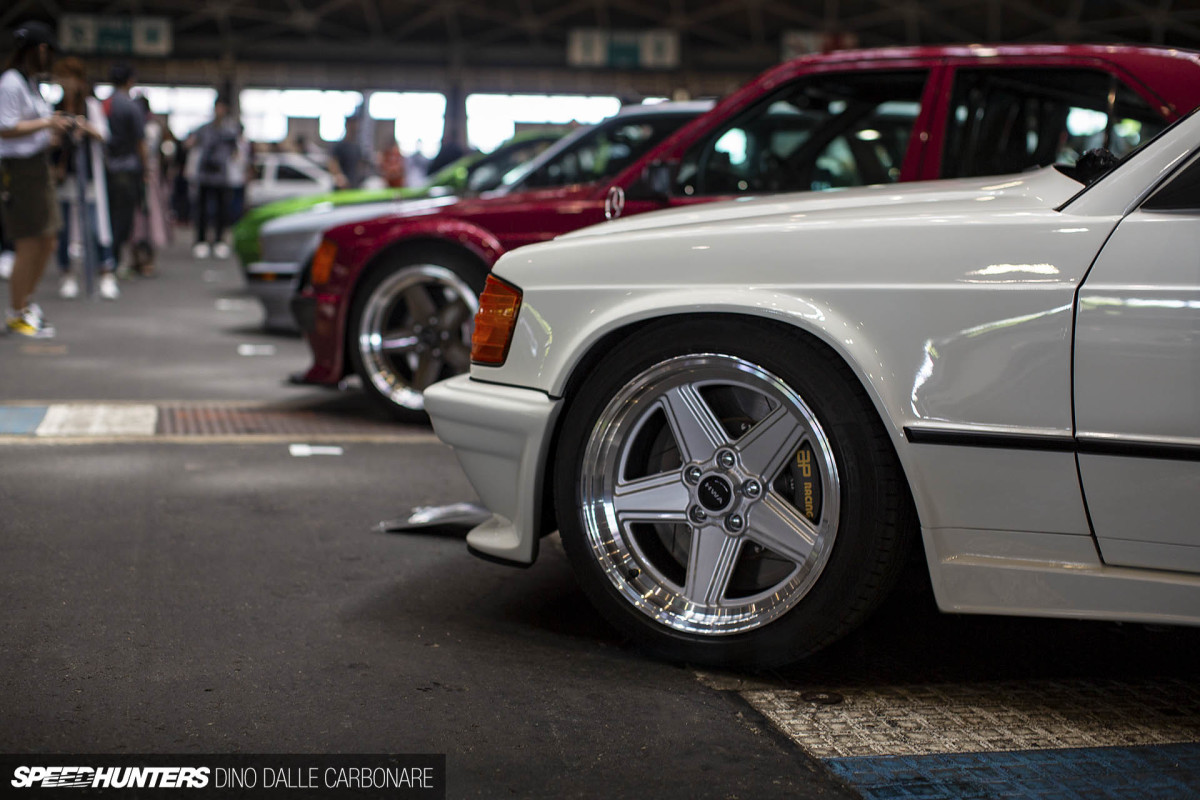 This W201 was also fitted with the same Asteroid wheels I came across for the first time on the 2JZ-swapped 450SLC at last year's Wekfest Japan event. I'm loving the AP Racing brakes here too; it proves that owners of these older cars aren't shying away from investing in their pride and joys.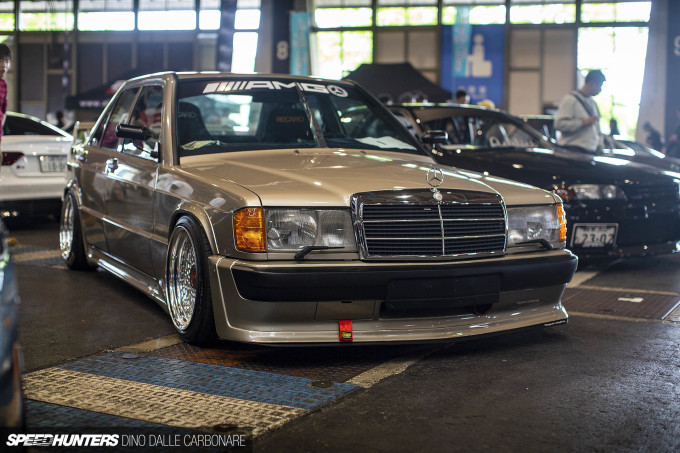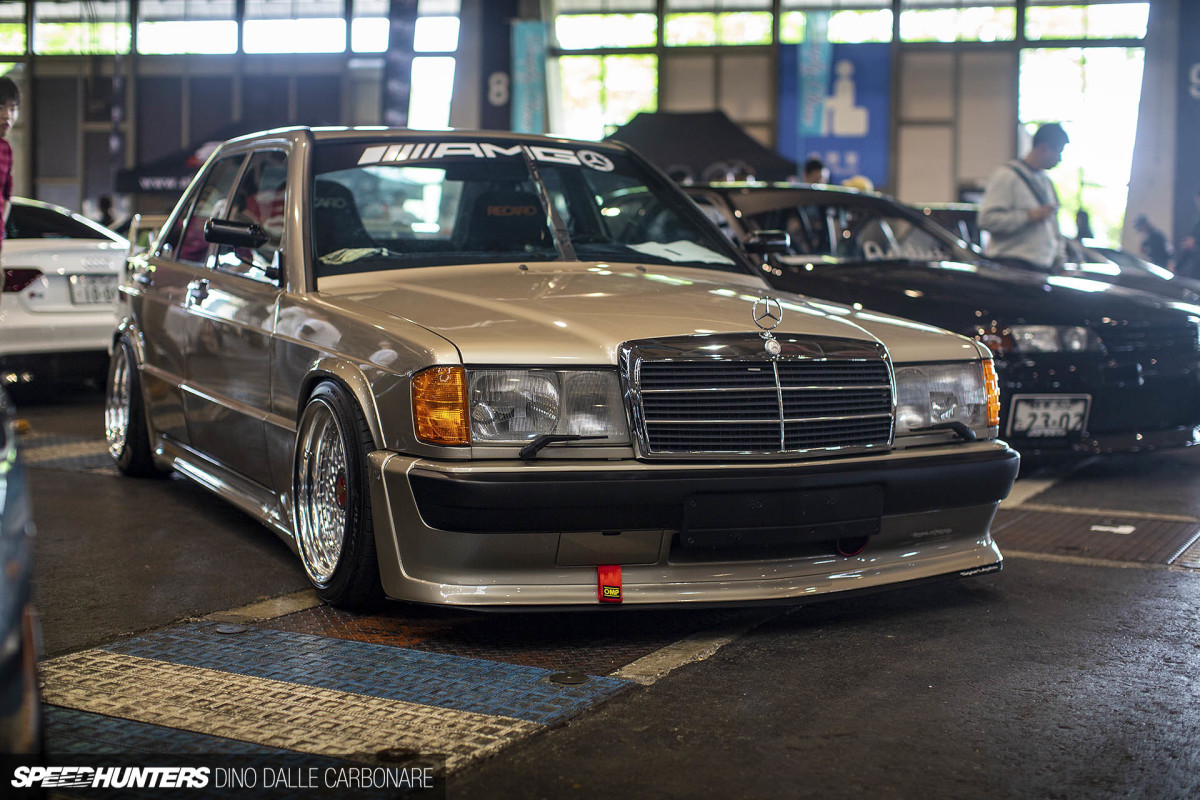 But wait, there was this one too.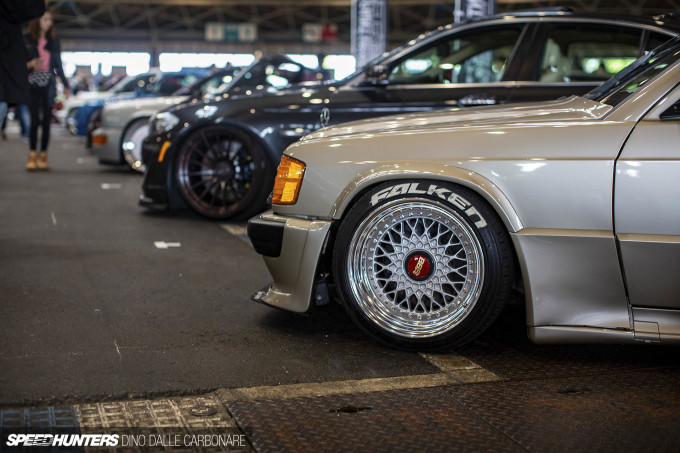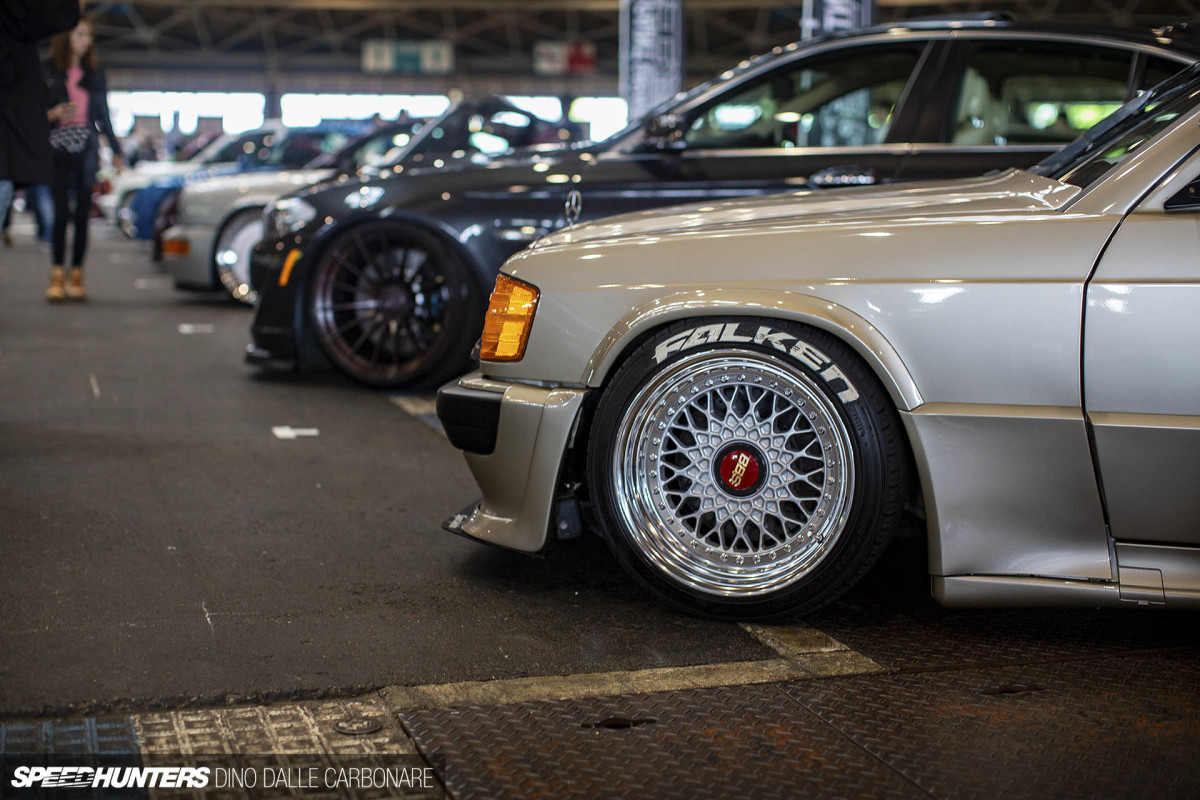 The aero treatment is visibly different and it's owner has gone for a very period correct feel with BBS mesh wheels.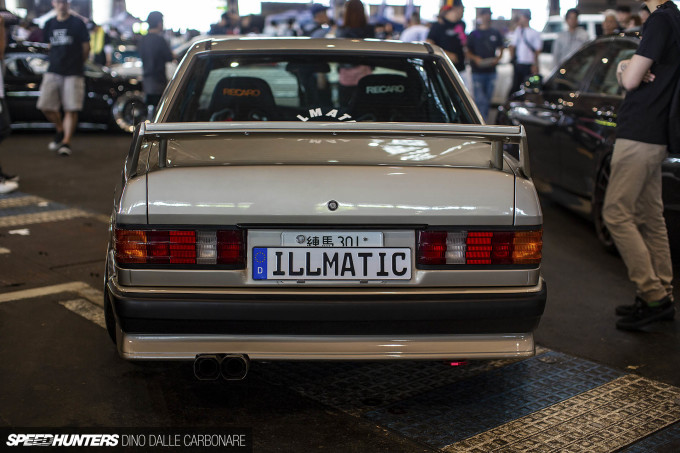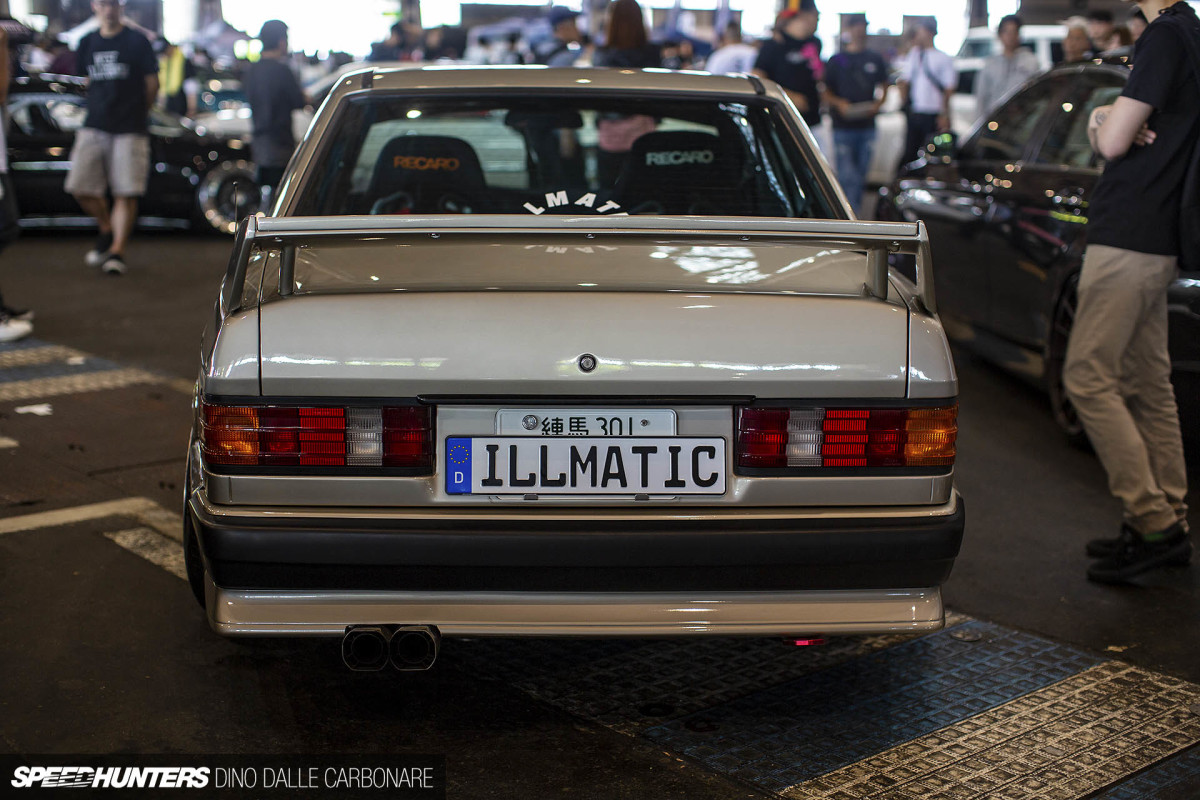 I'm certain I've seen this car at Tatsumi PA before – and it's on Tokyo (Nerima) plates – so I'll have to keep my eyes open for it as it's definitely feature car material.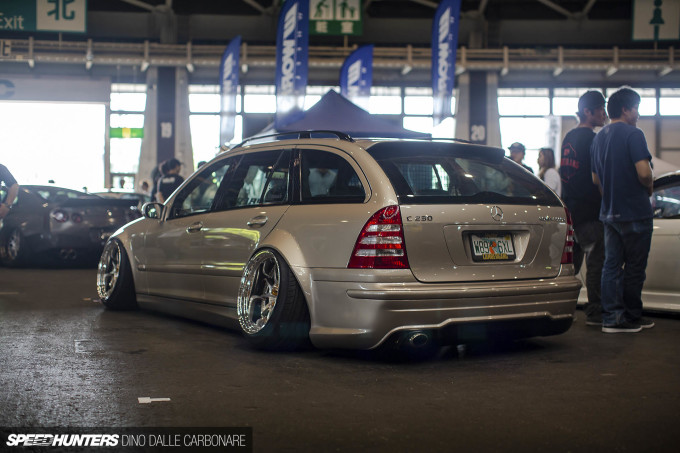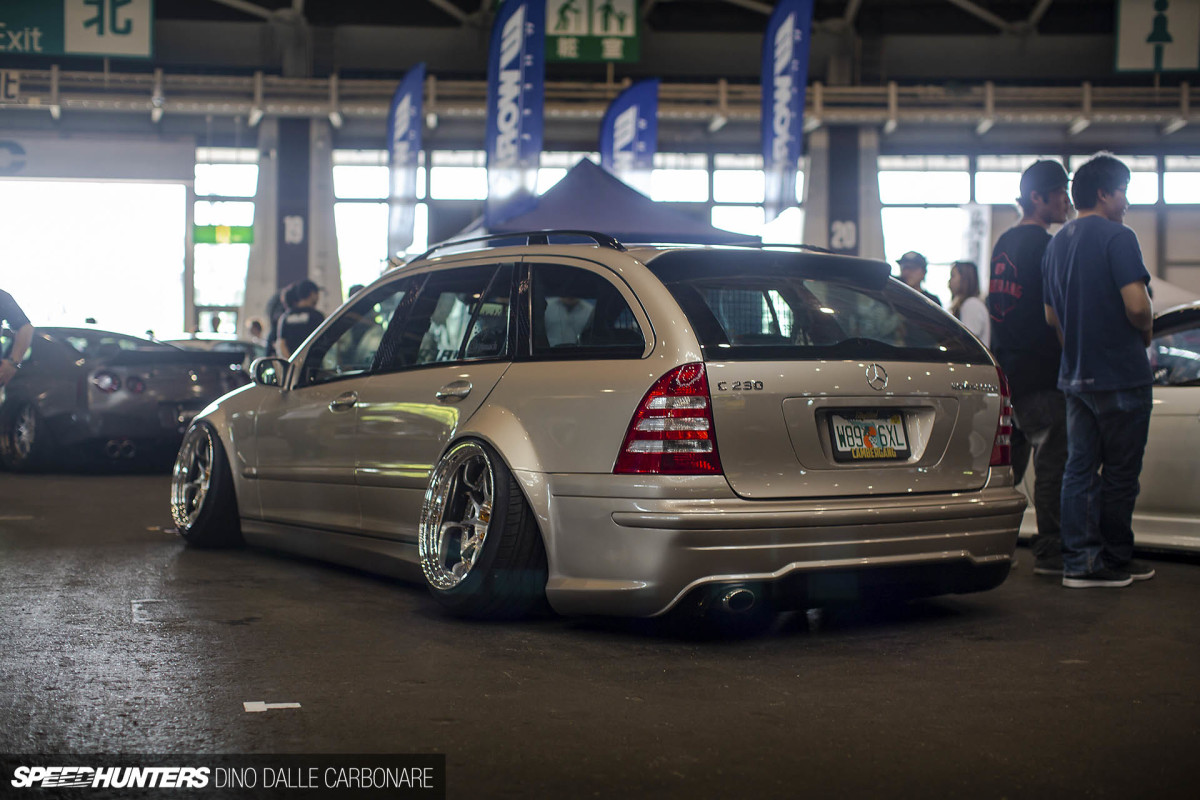 I think we need a few wagons to balance things out, and we'll start with this onikyan C230. The quality of fabrication that has gone into this Benz is on par with the best VIP cars we've ever seen in Japan.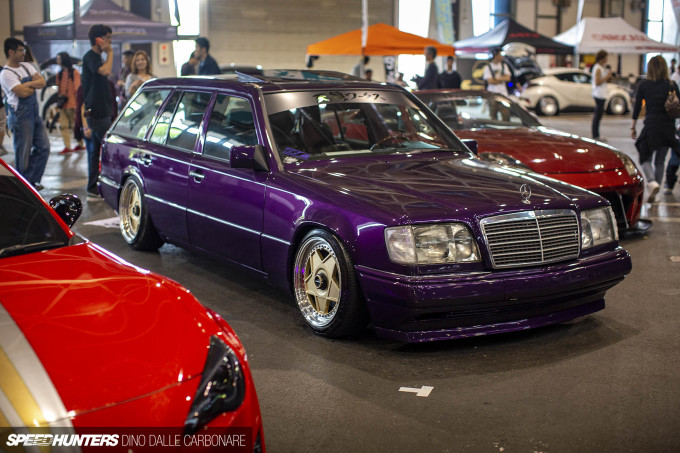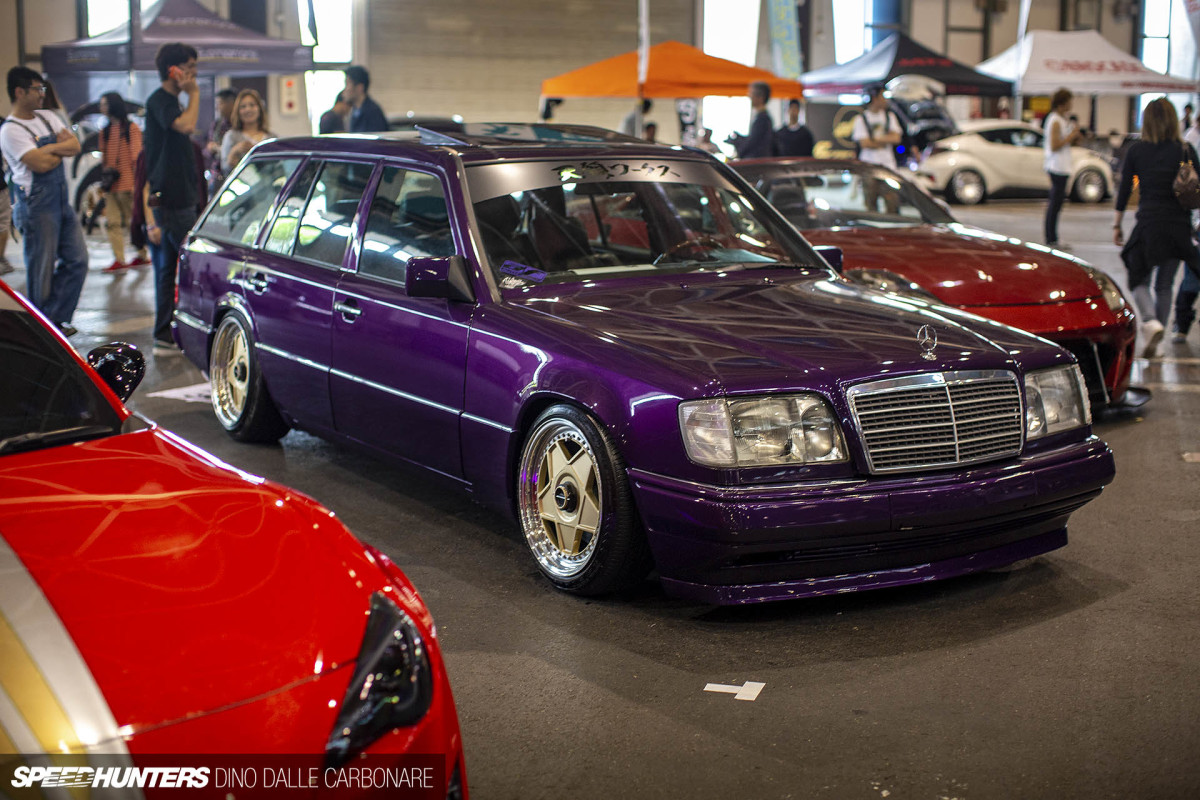 A W124 wagon on Autostrada Modena wheels is a match made in heaven. The color was kind of funny though.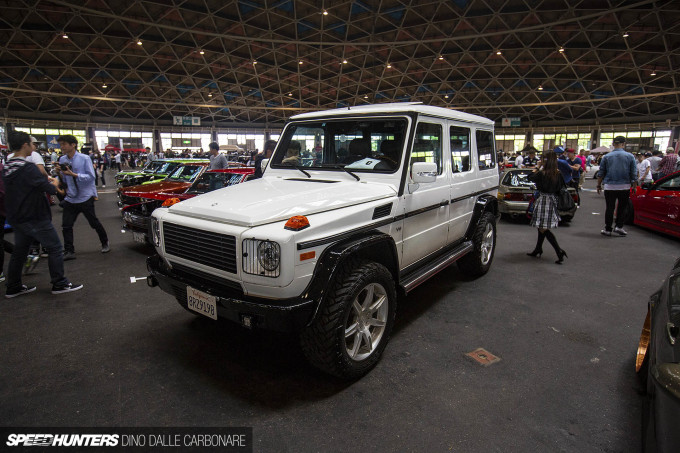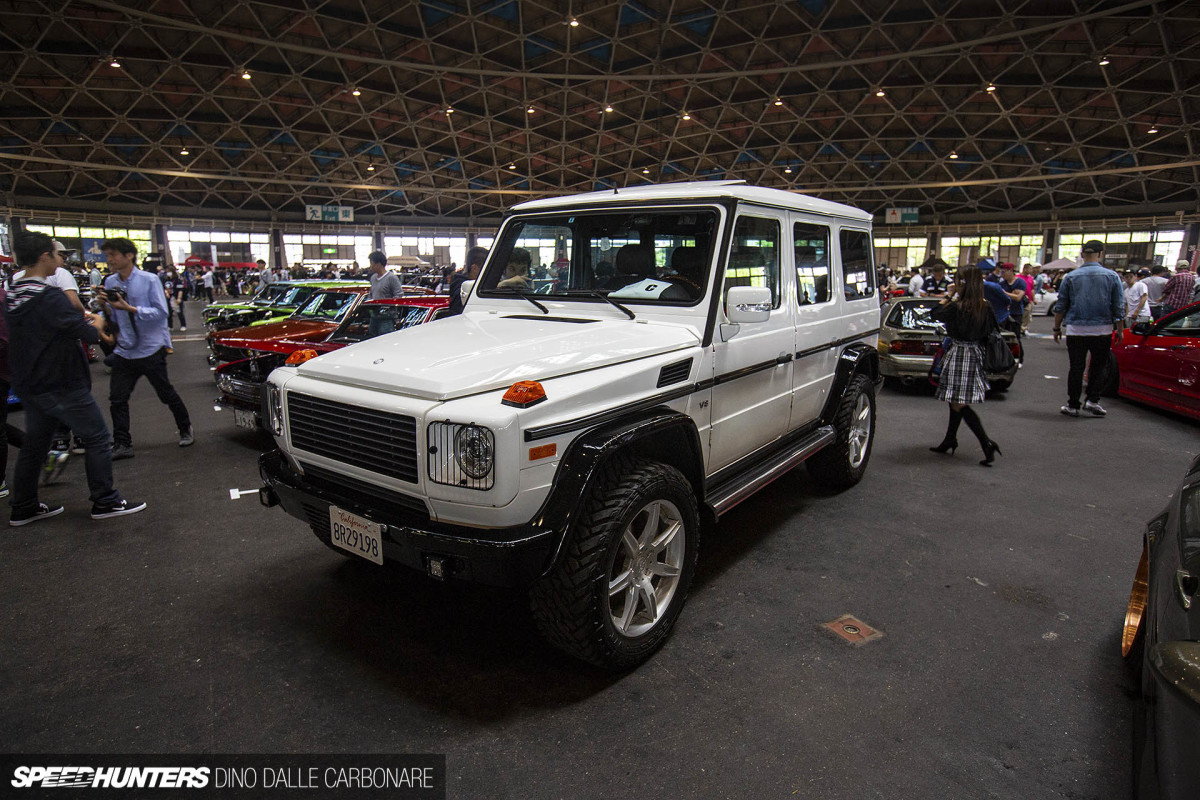 My final vehicle from the Mercedes selection is this G500. There's not much stance going on here though; it's sitting as high as it did when it left the factory.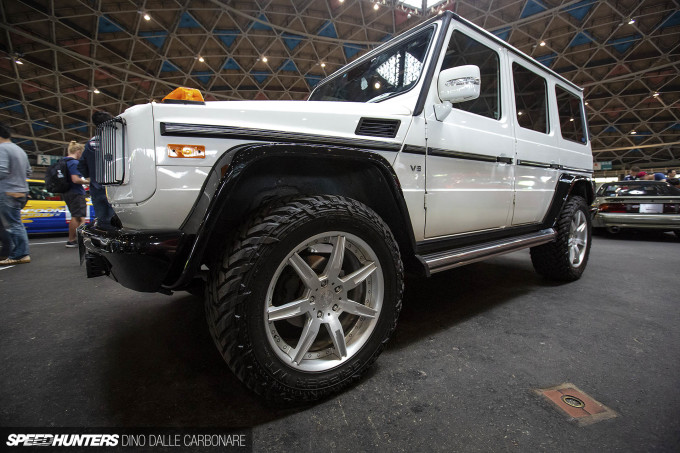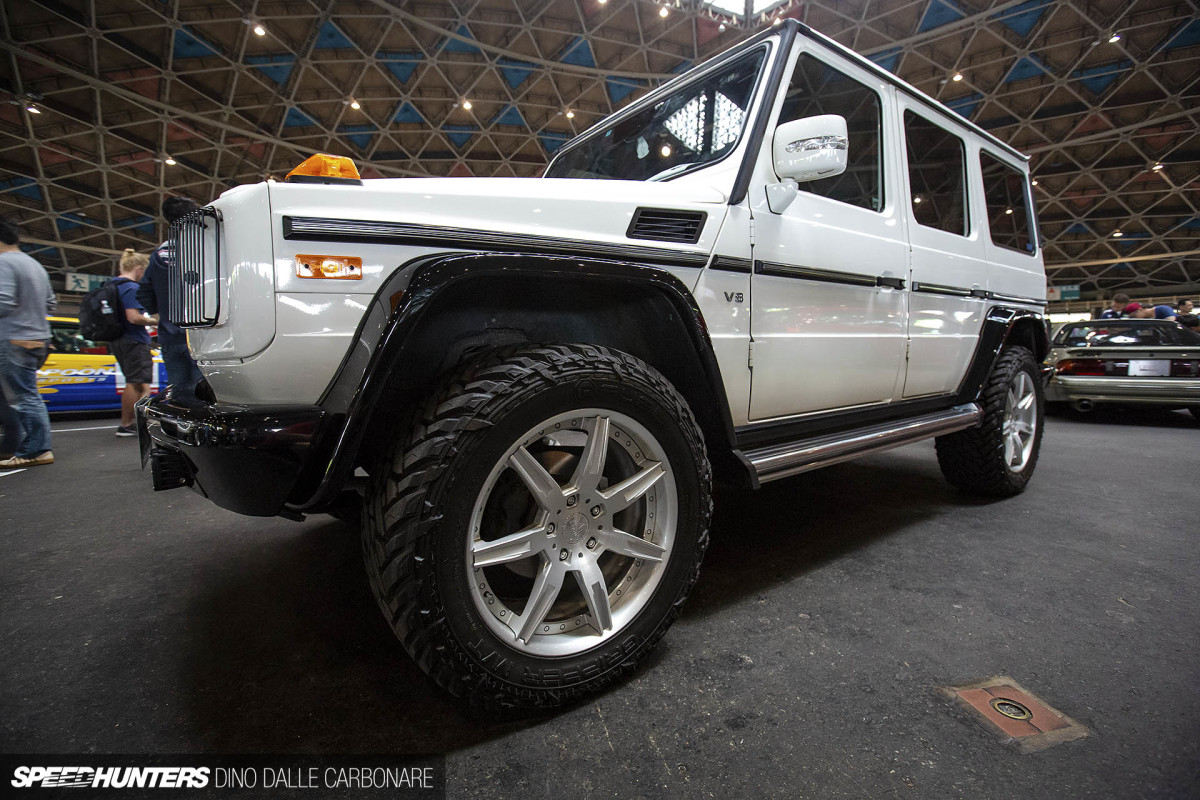 However, it had a really attractive presence about it that I couldn't quite put my finger on. It was possibly the most irrelevant vehicle at the event, but somehow it fit in. That's pretty much what a G-Class has always managed to do, and probably why they're still made today.
The Bimmers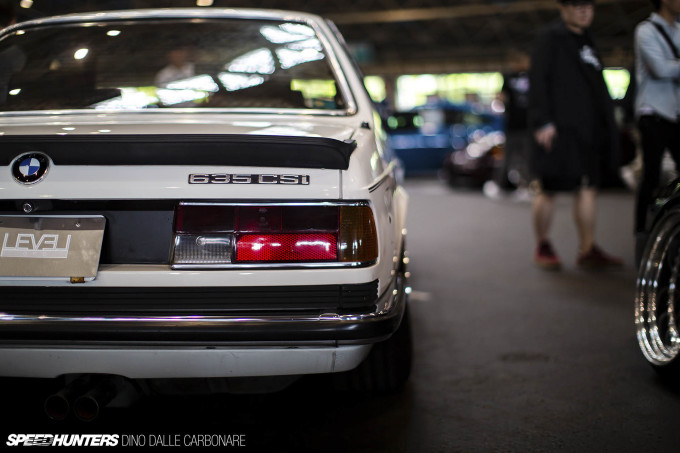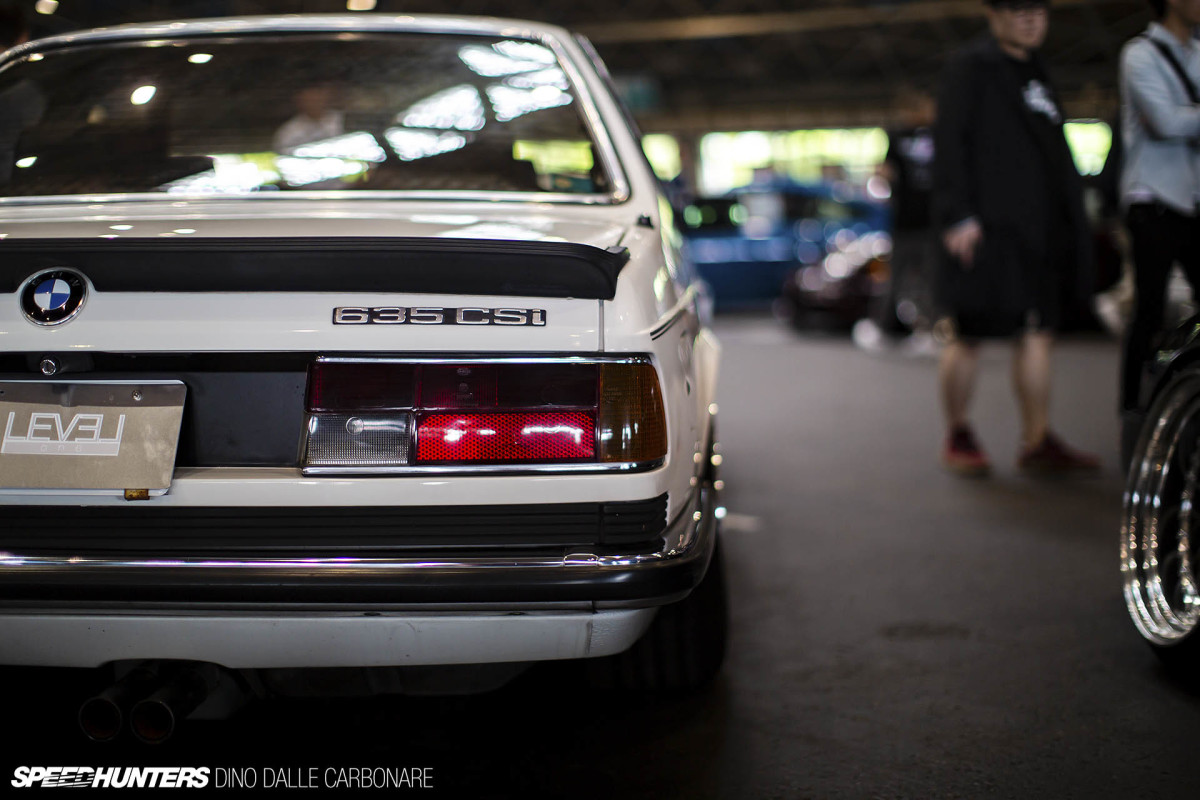 How about the Bavarians? Well, there were definitely some awesome cars, starting off right here.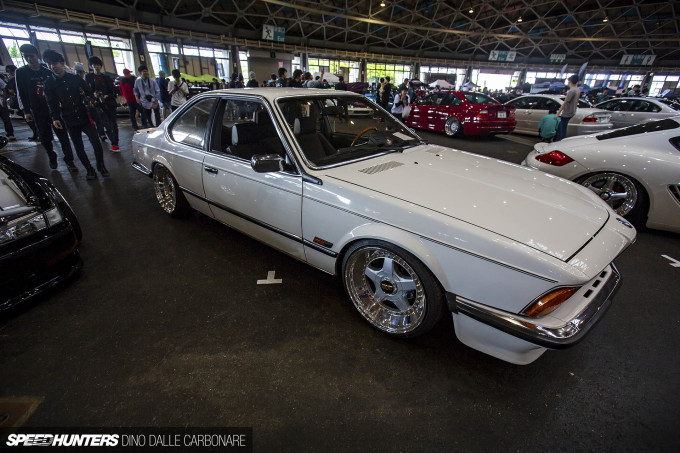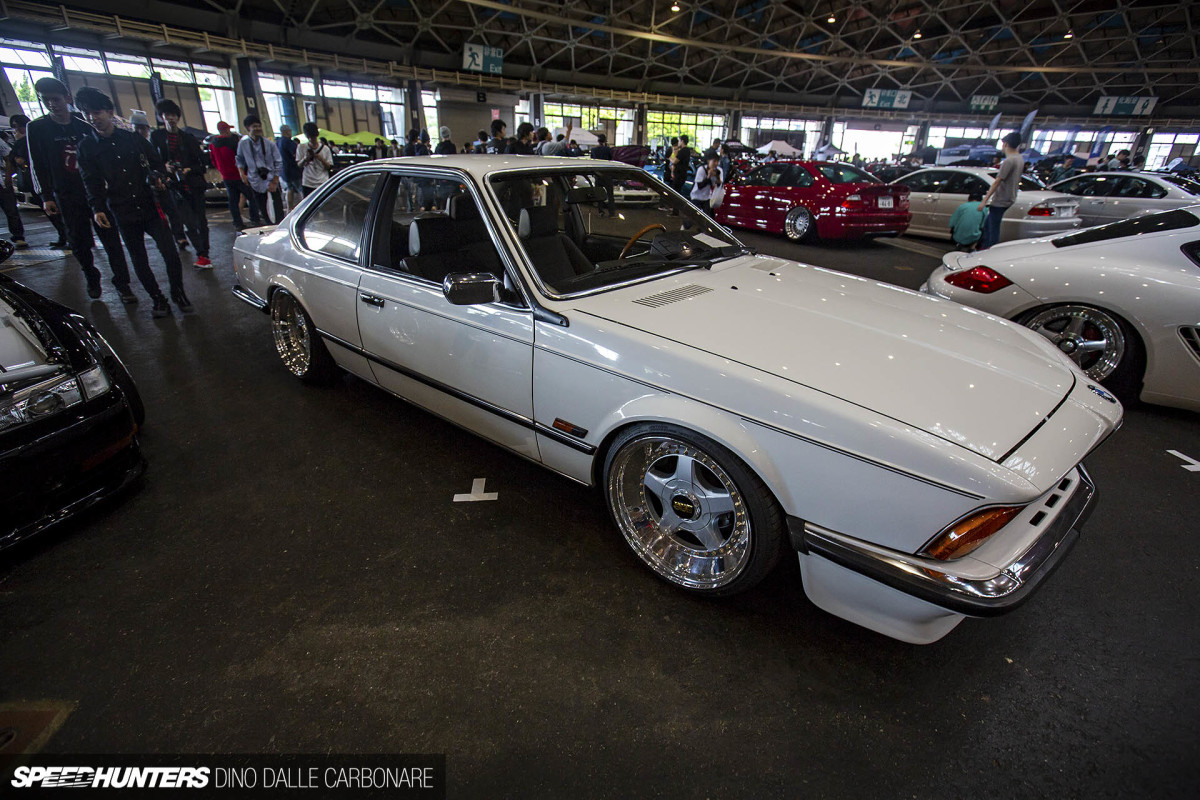 If there's one thing BMW has always been good at, it's building large coupes. There's an all-new 6 Series coming out soon, but the cars that came before it will always be the ones enthusiasts look to – they define what these modern day, powerful yet luxury coupes should all be about. That goes for the 2000CS and E9 to the E24 we have here.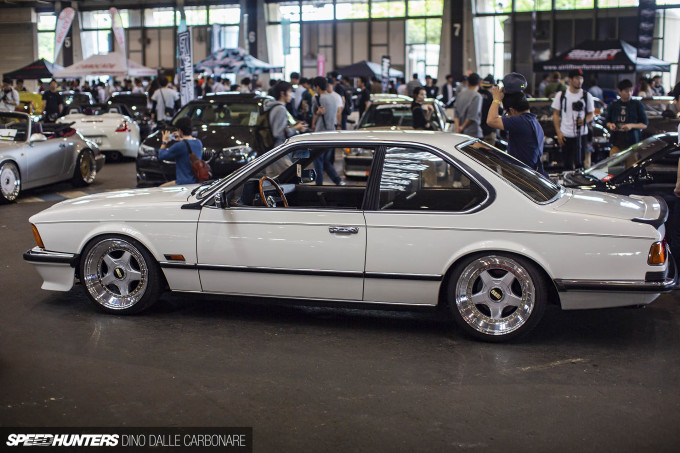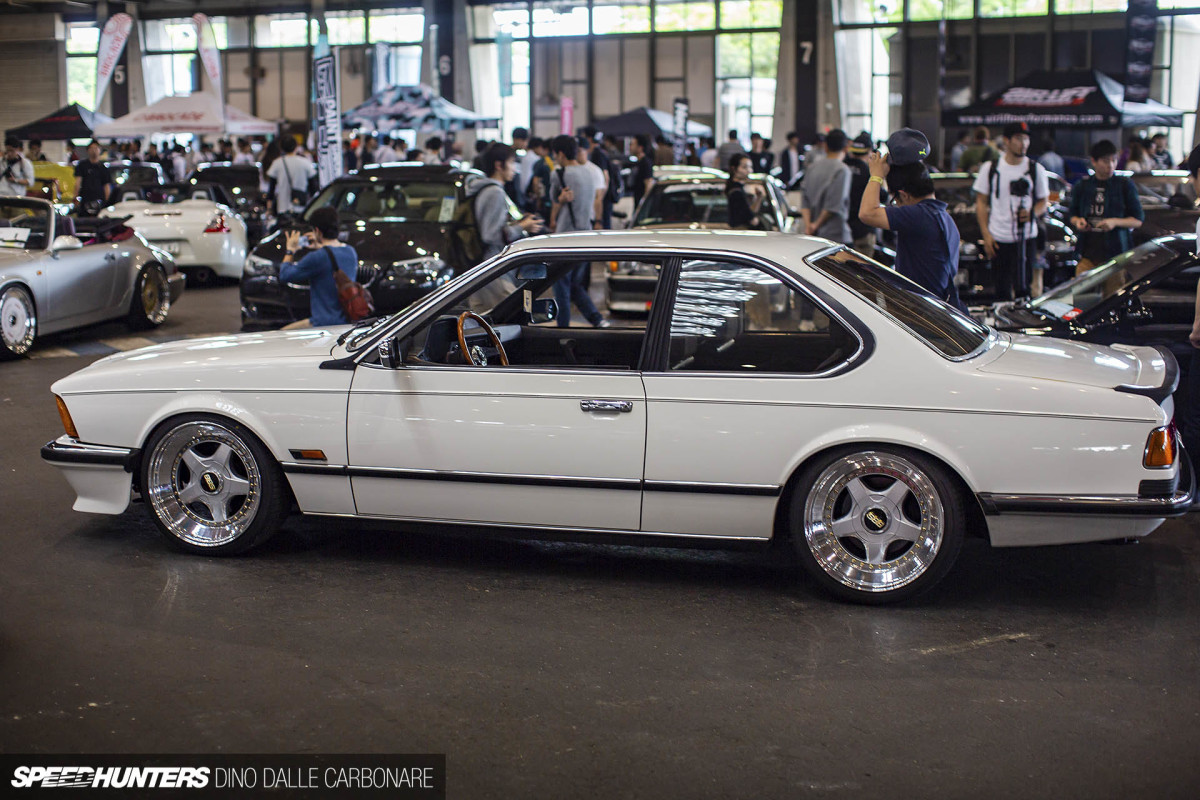 It's very much about the profile of this car, that shark-like front and massively tall glasshouse with a trunk line that swoops downward to finish off the recognizable silhouette.
BBS 5-spokes can't really be faulted on the wheel selection side of things.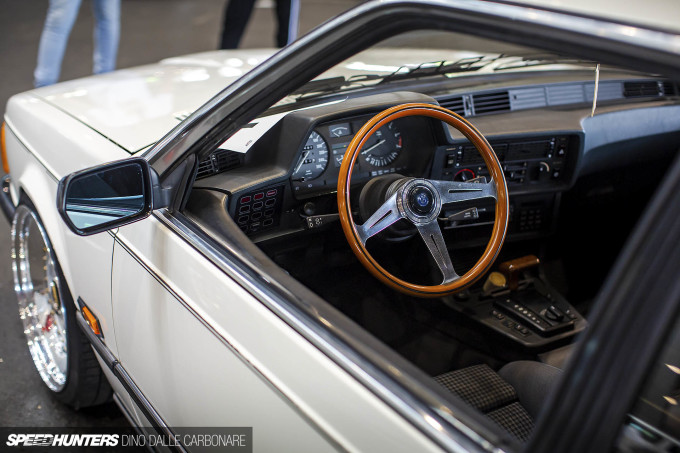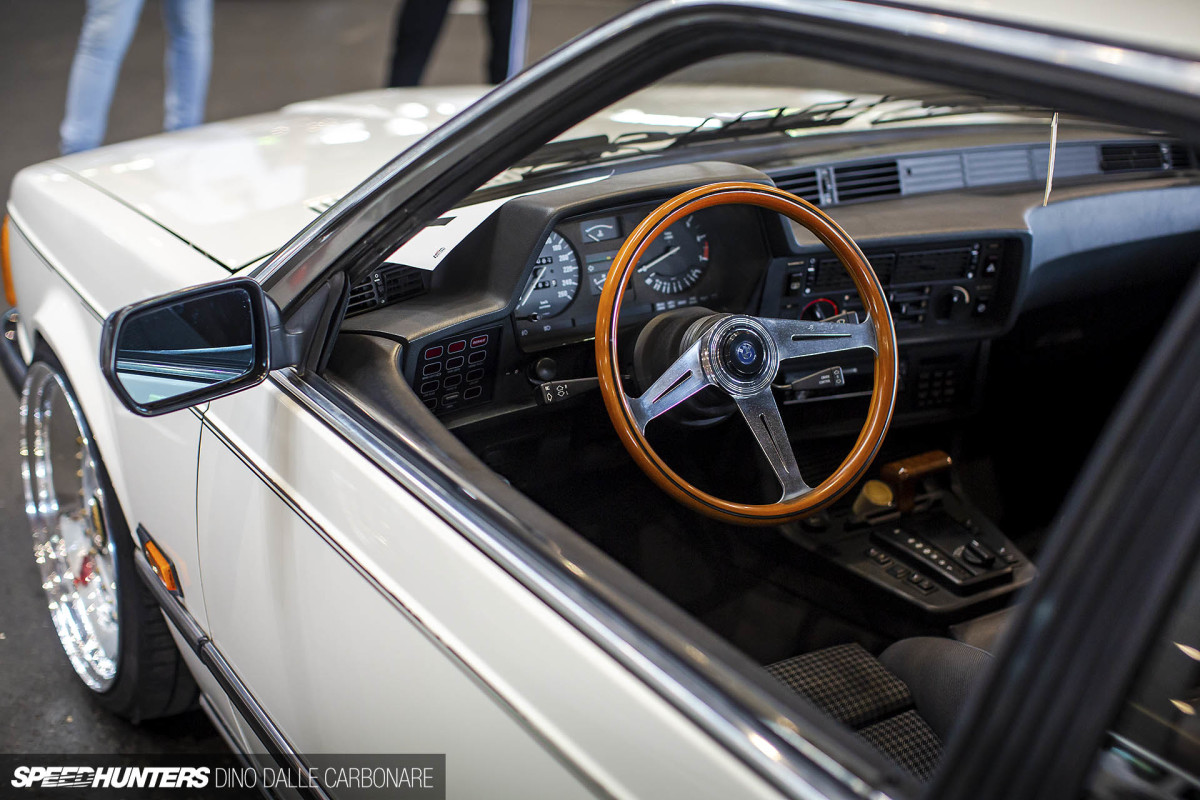 I really hope BMW brings the CSi back with the next generation. Who's with me?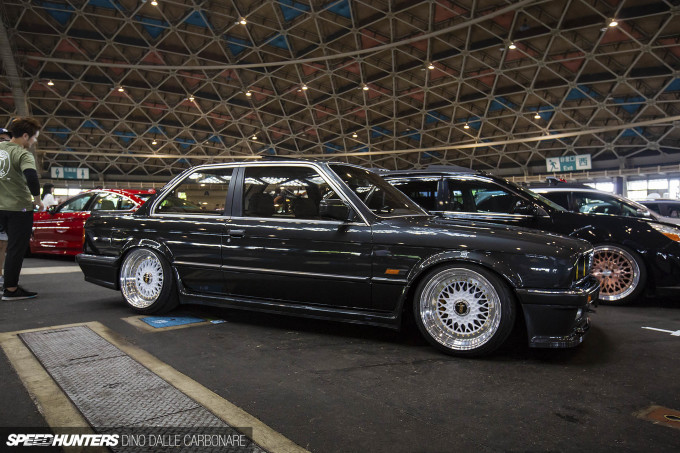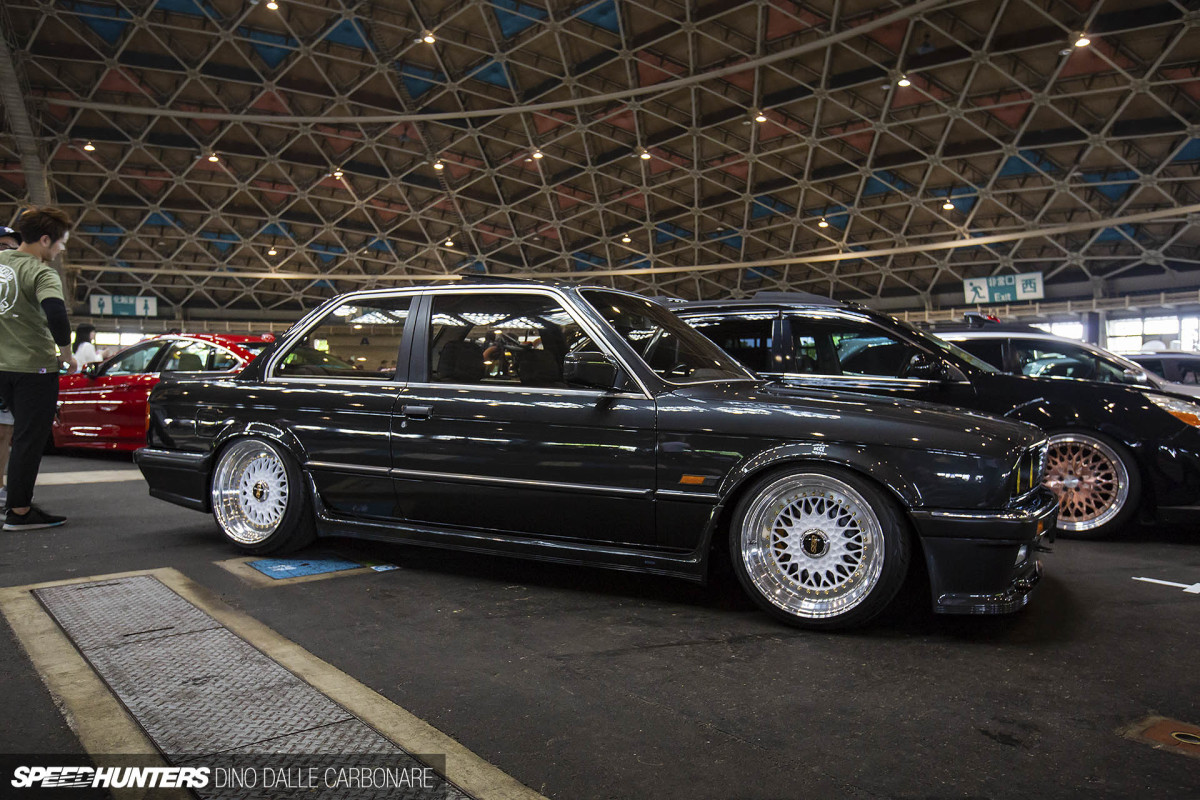 I also came across a couple of E30s, one stock body example and another wearing a ridiculously wide (in a good way) Pandem kit.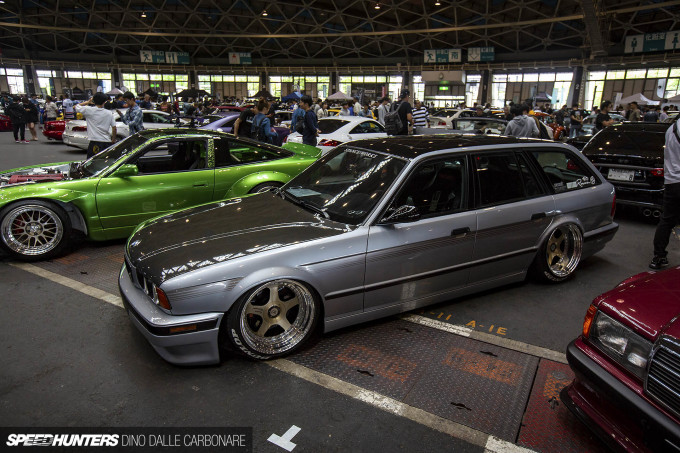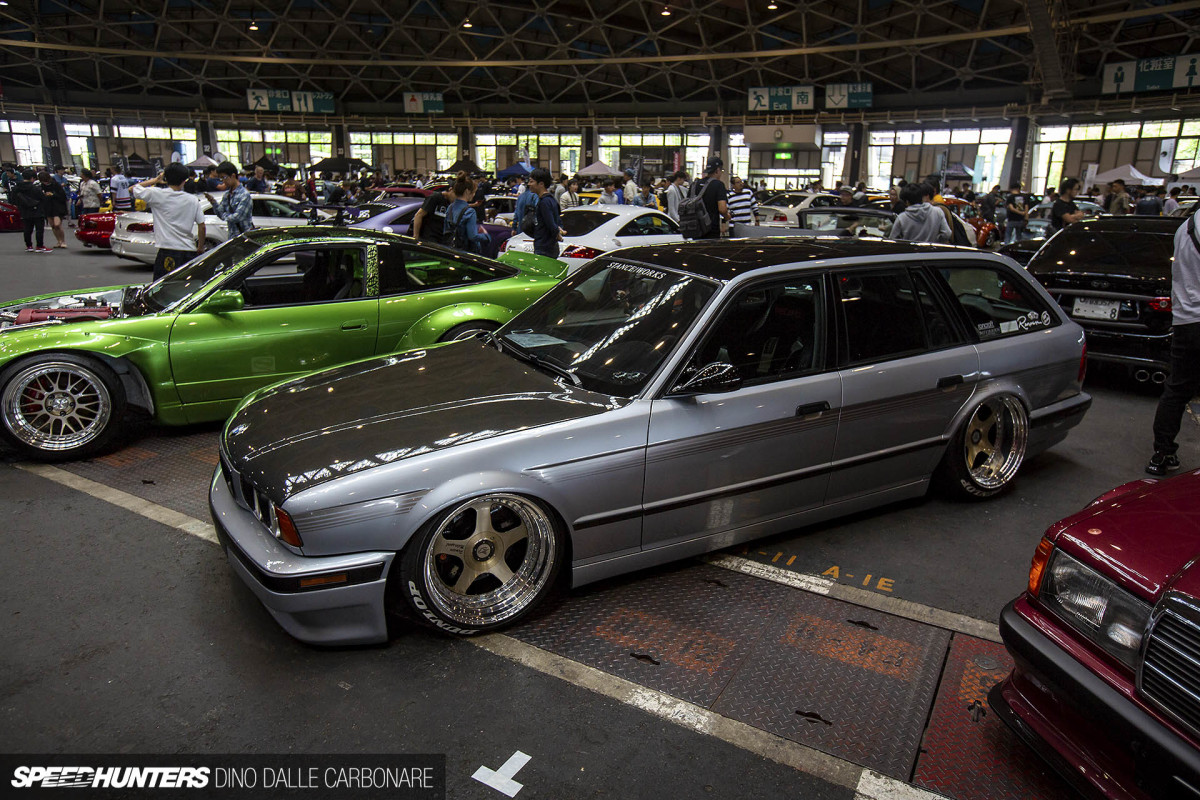 Remember the E34 wagon with an S38 M5 engine swap that Ron featured a few years back? As you can see, it's still going strong, albeit now fitted with Hamann wheels sporting copious amounts of dish.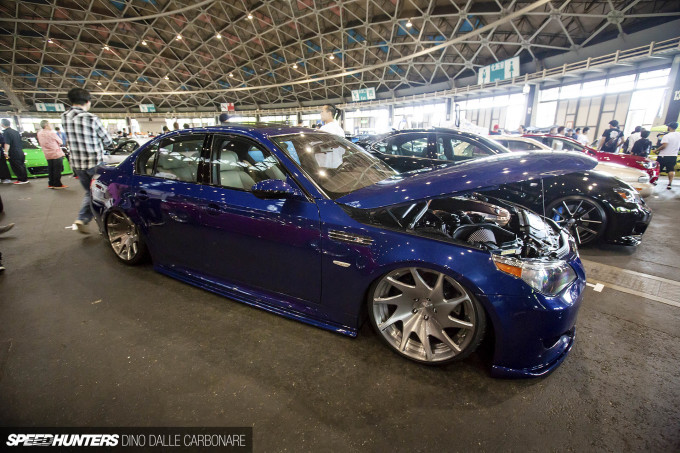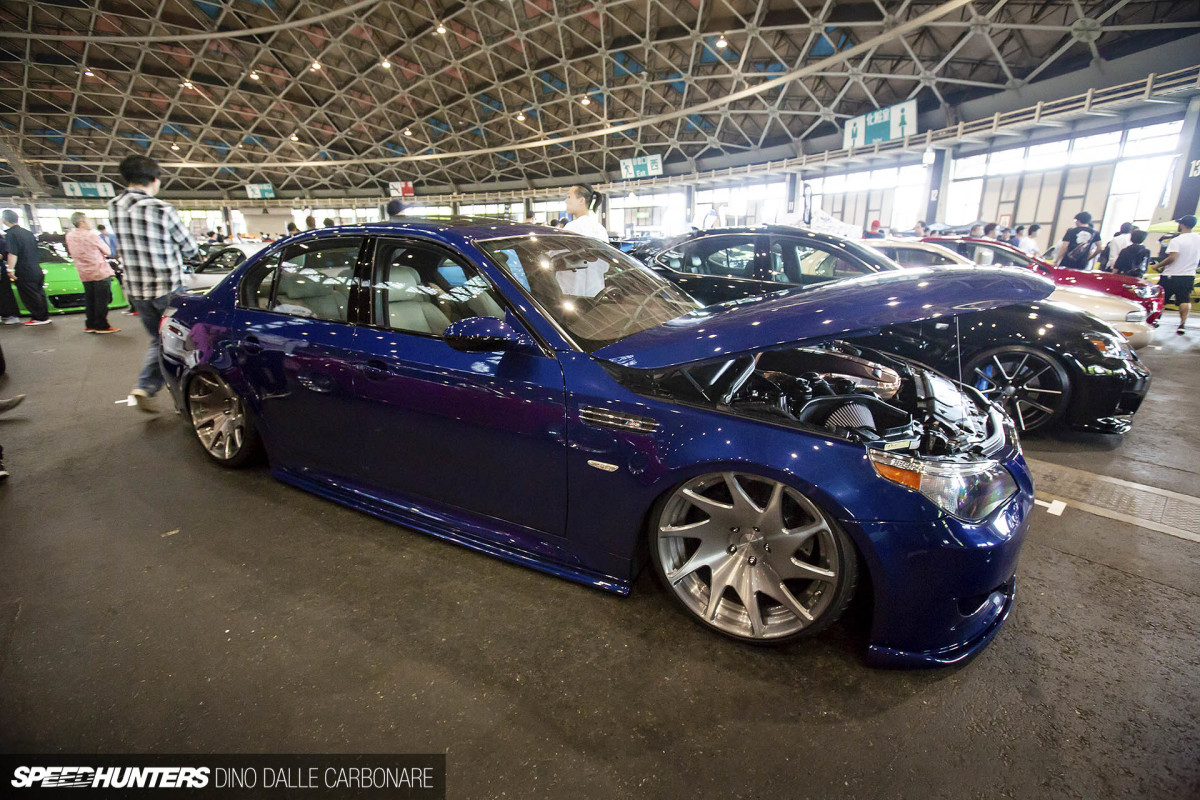 Blasting down the autobahn at 155mph in an E60 M5 years back has forever cemented this car in my all-time favorite list.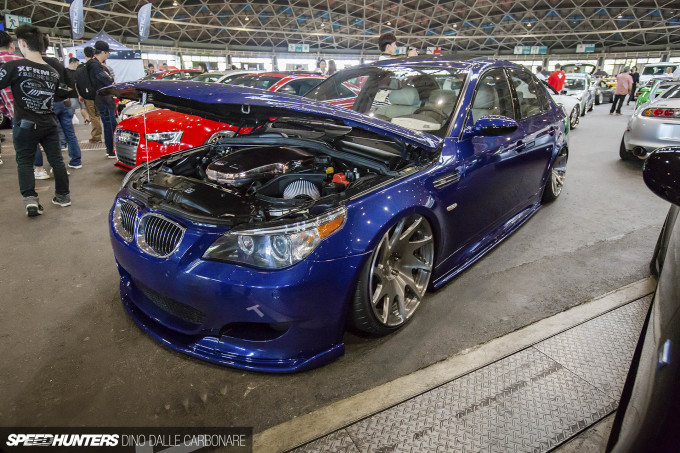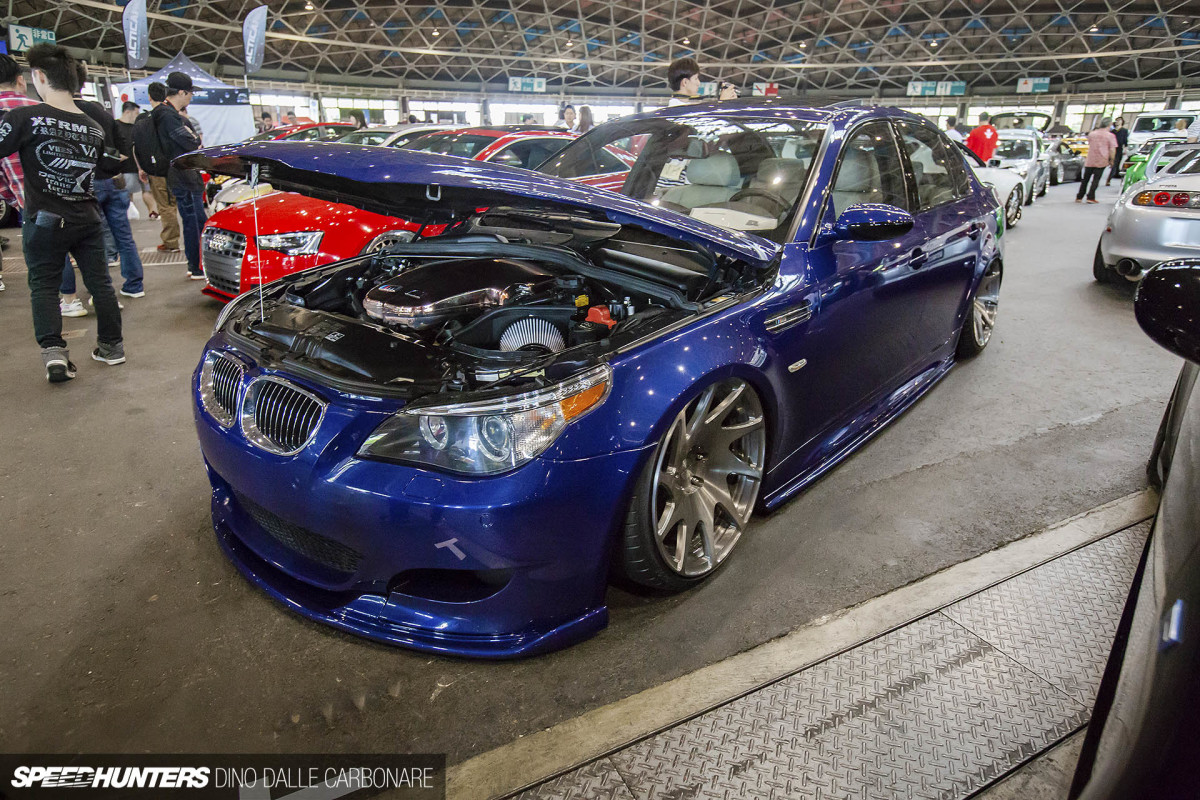 And with these cars becoming more and more affordable it's interesting to see them enter into the aftermarket scene and be injected with some contemporary style and flavour.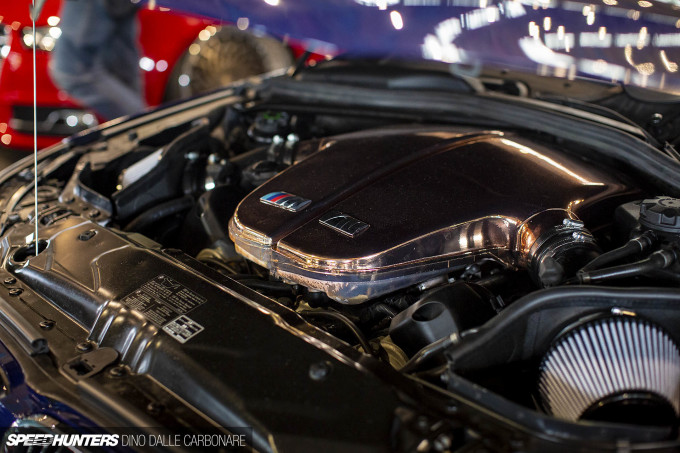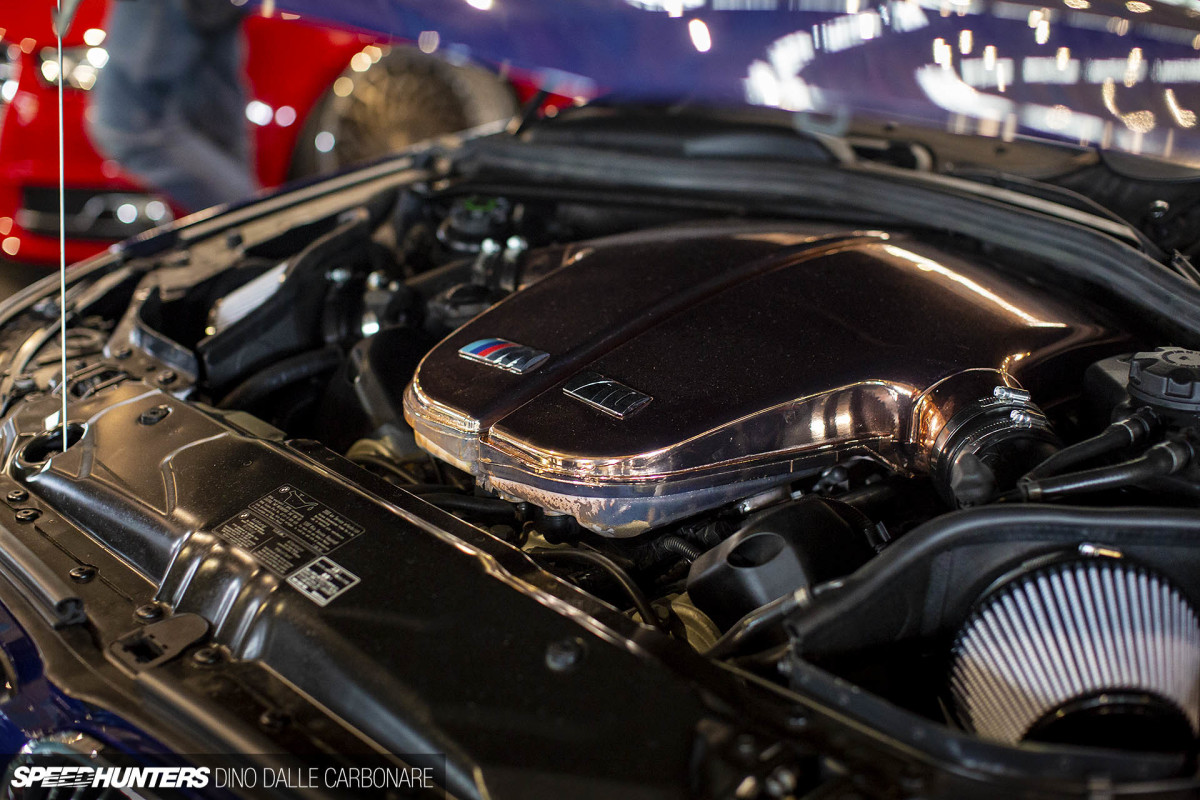 The naturally aspirated 5.0L V10 up front will forever make this one of BMW's most special cars.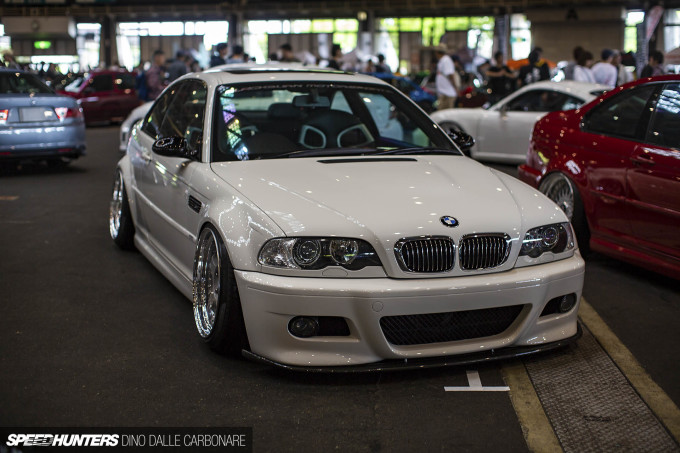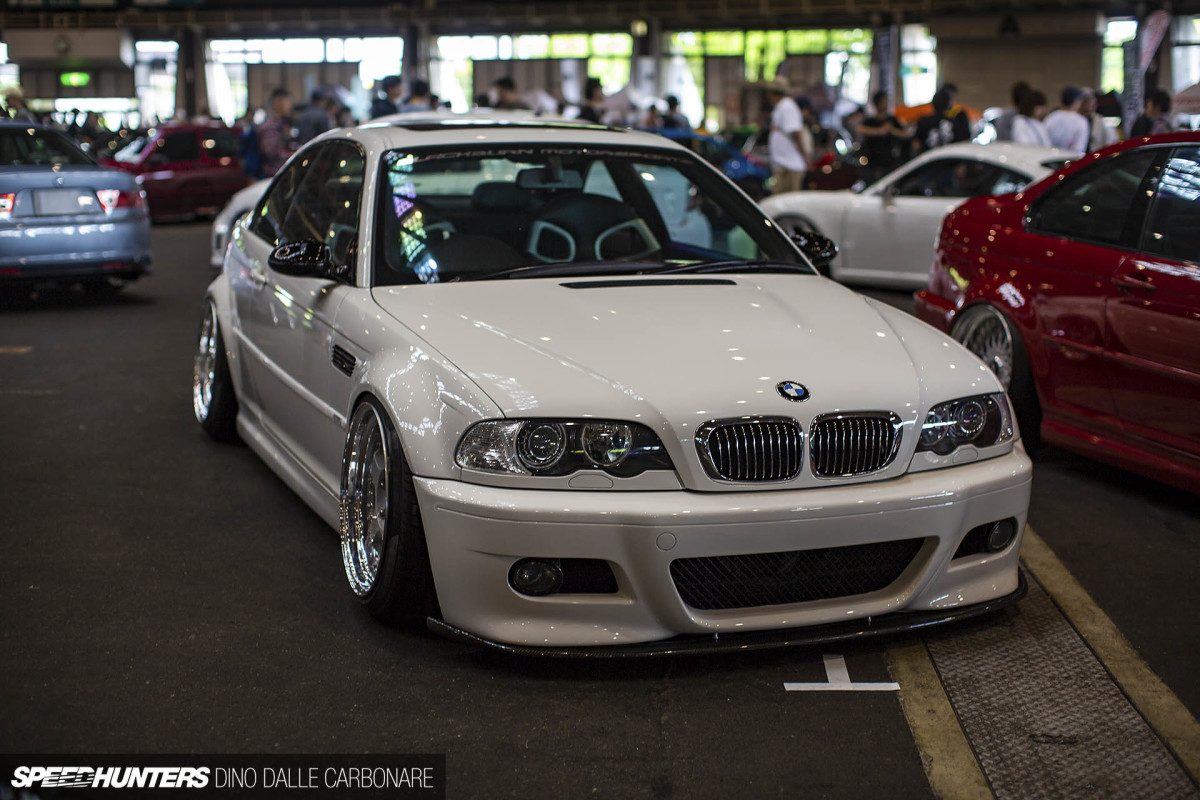 And of course I had to share at least one E46 M3 image; no BMW round-up could otherwise be complete.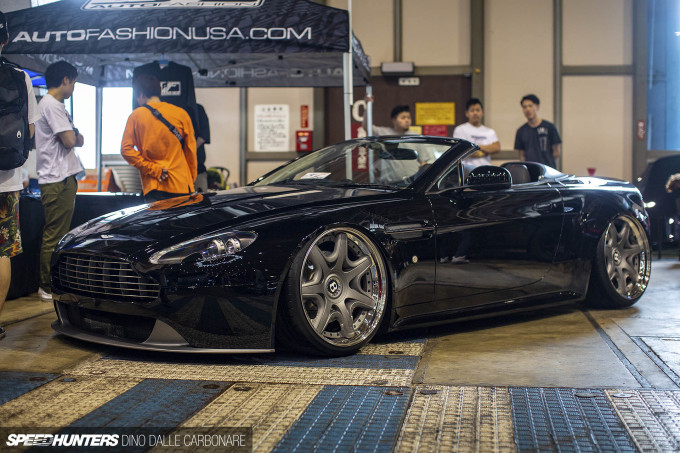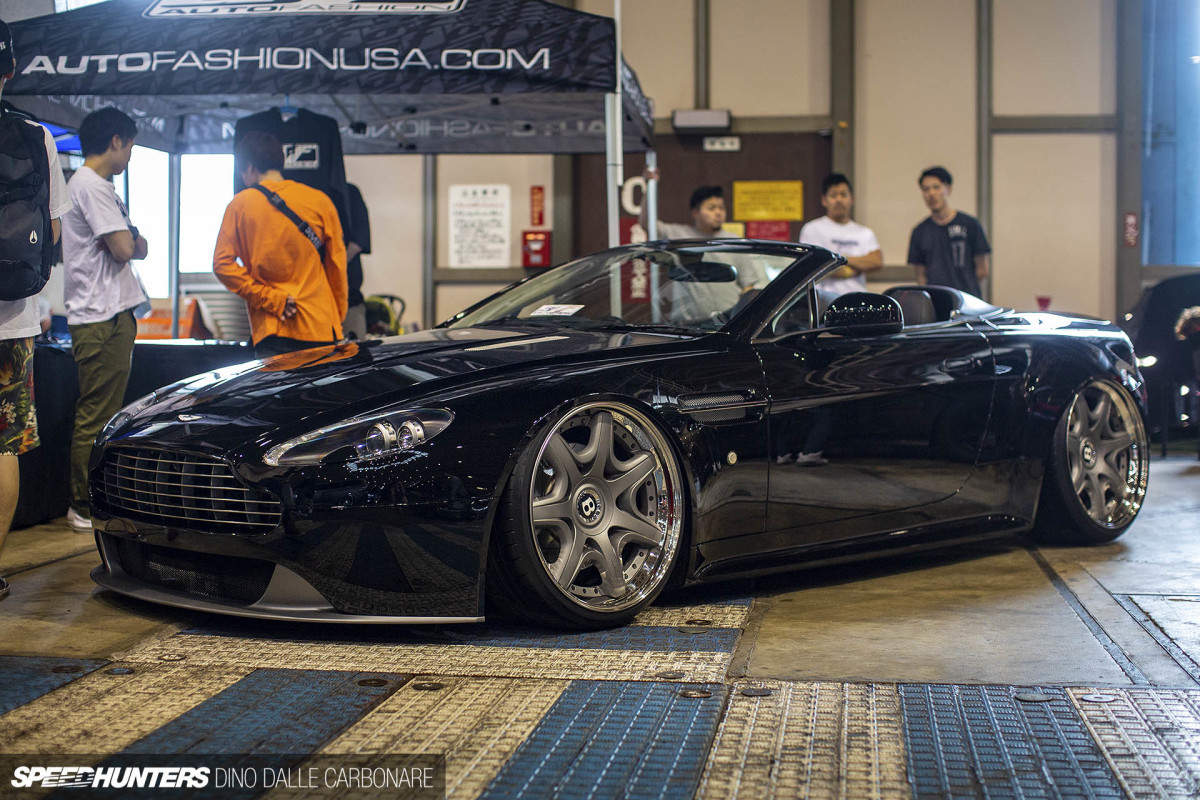 I'll finish up this post with something non-German, a very British Aston Martin Vantage drop-top sitting on massive Bentley wheels. Wasn't this a thing VW guys were doing years back?
I've got one last post to wrap up my coverage from Wekfest Japan, so make sure you check back for a final gallery.
Dino Dalle Carbonare
Instagram: speedhunters_dino
dino@speedhunters.com