M5 Powered
When I spotted Kiyoto-san's E34 Estate a few months back at the BMW gathering in Odaiba, I just knew I had to find some way to do a proper shoot with him.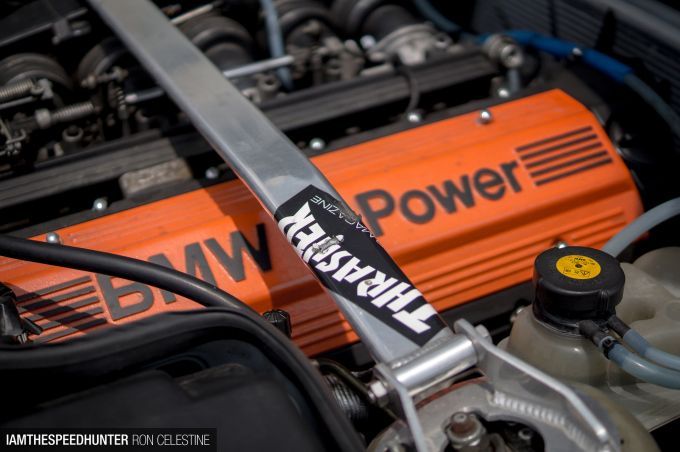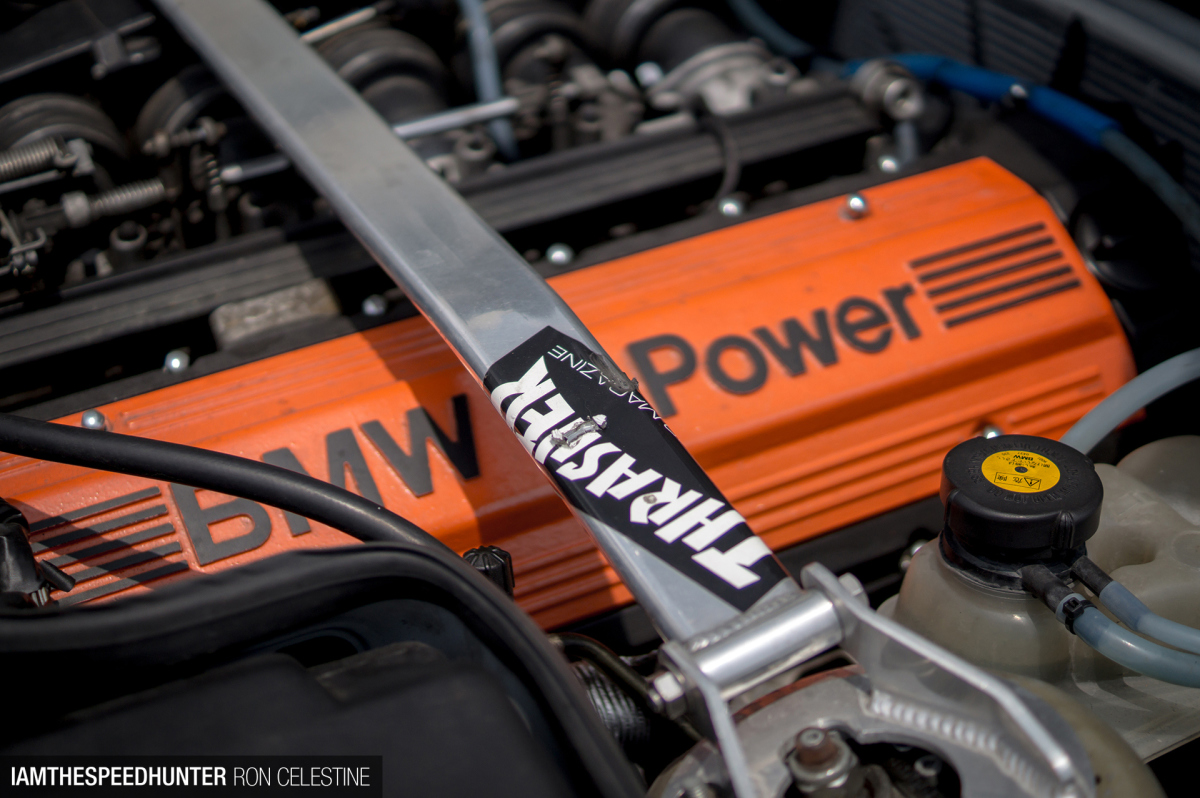 I mean, Kiyoto-san has swapped in an S38 from an E34 M5 for crying out loud! And like every great story, there's some background history to go along with it.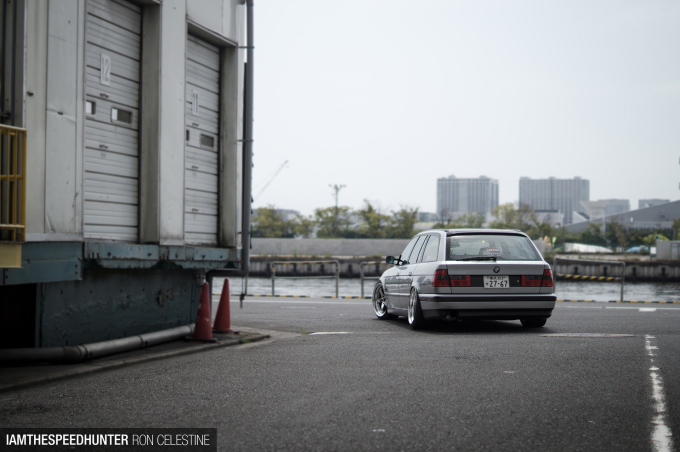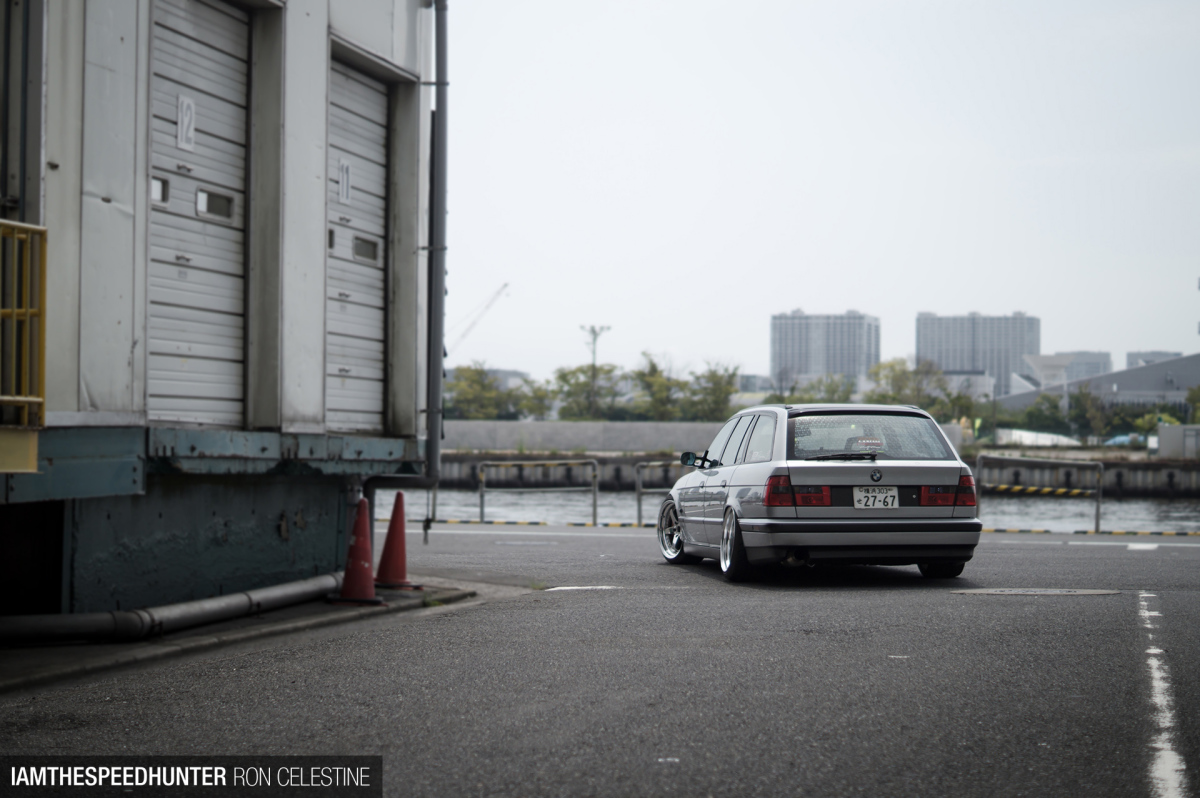 As a kid, Kiyoto-san loved cars and motorcycles. He spent countless hours watching films and television shows hoping to catch a glimpse of some of his favorite cars.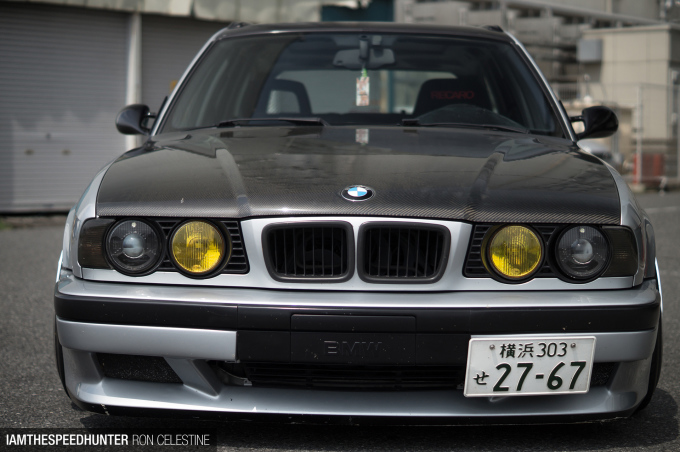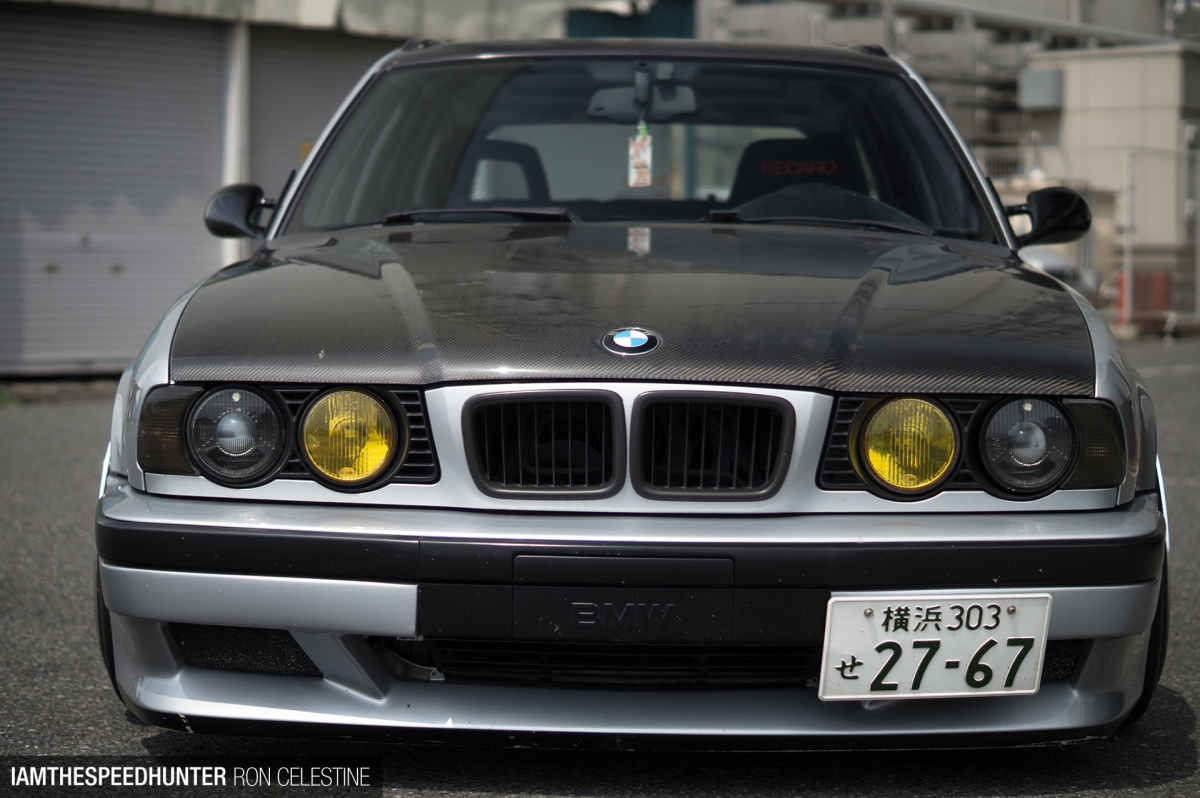 Fast forward to his early 20s and Kiyoto-san's taste in cars and motorcycles began to evolve.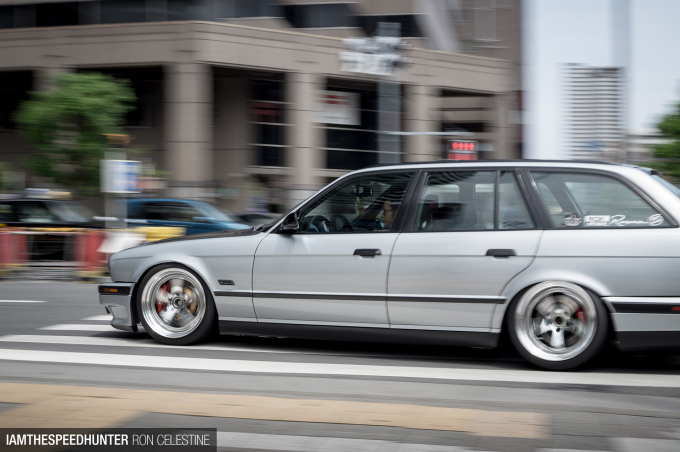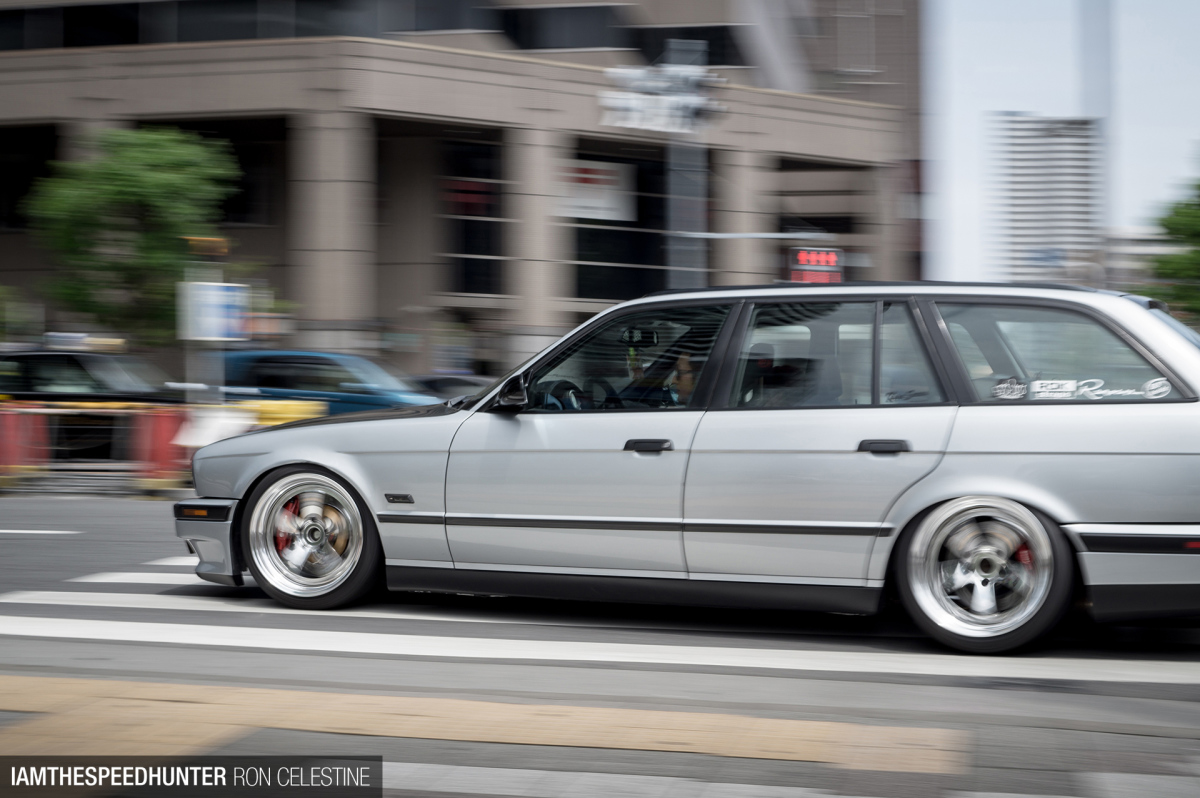 At the age of 25, Kiyoto-san got the chance to drive his friend's E34 for the first time, and the power and performance was so intoxicating that he had to have one for himself. However, like most of us, he wanted something that would stand out from the rest. Something that he could input his very soul into.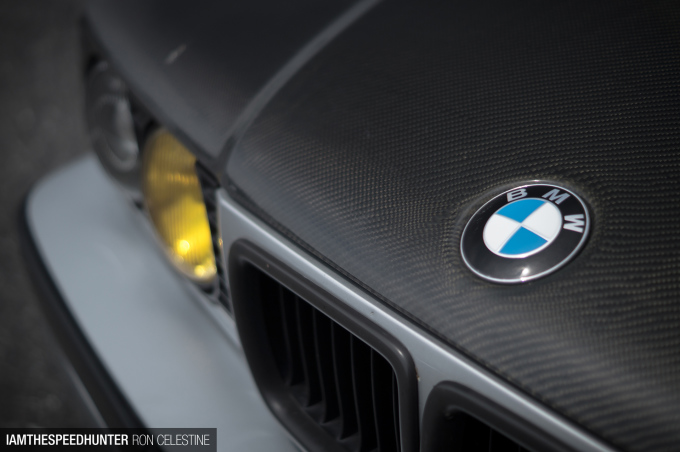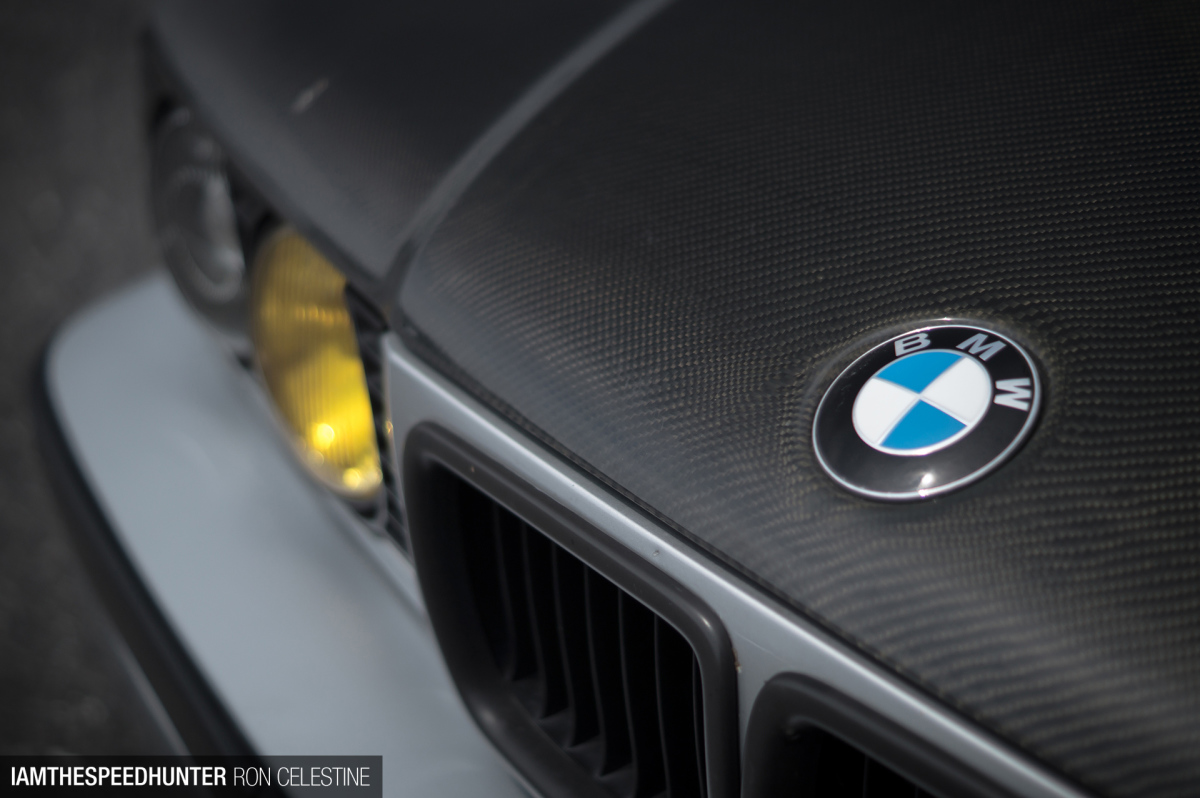 Thus after spending the next couple of years saving money and mapping out a plan of attack, Kiyoto-san purchased his 1995 E34 540i Estate.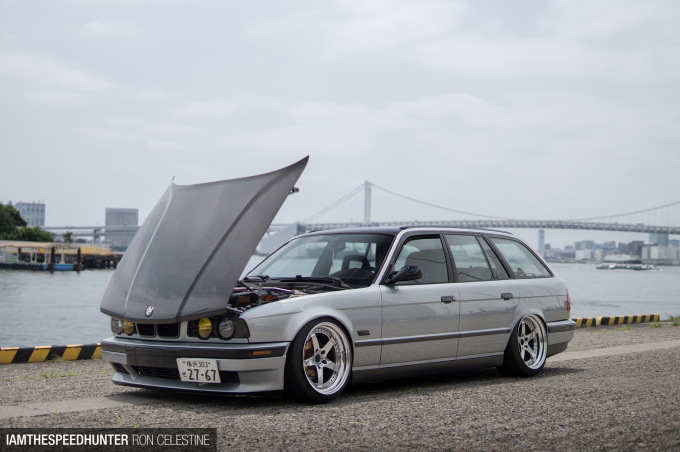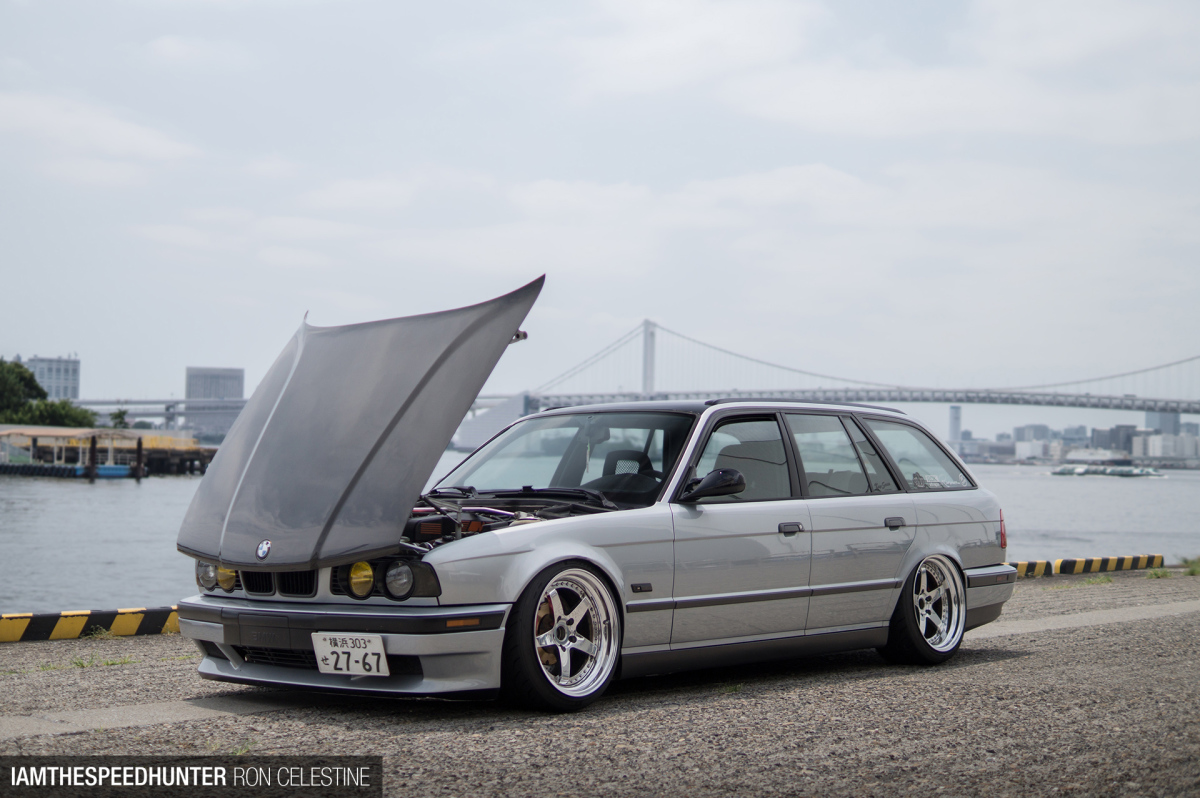 Shortly after, he began to initiate his years of planning. Having friends in the aftermarket arena, Kiyoto-san wanted to help them by using his car like a mobile advertisement.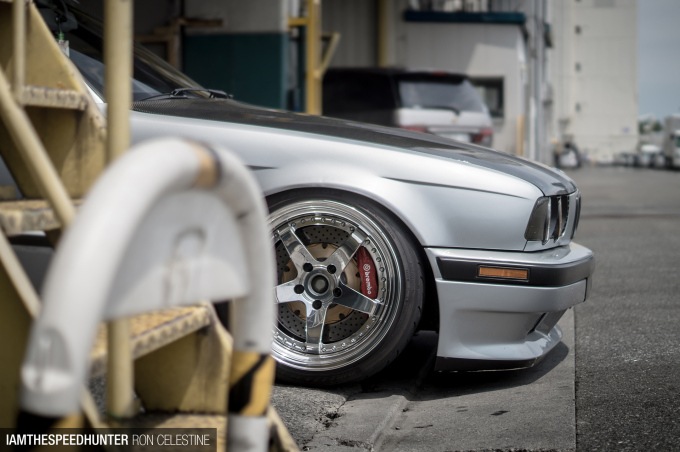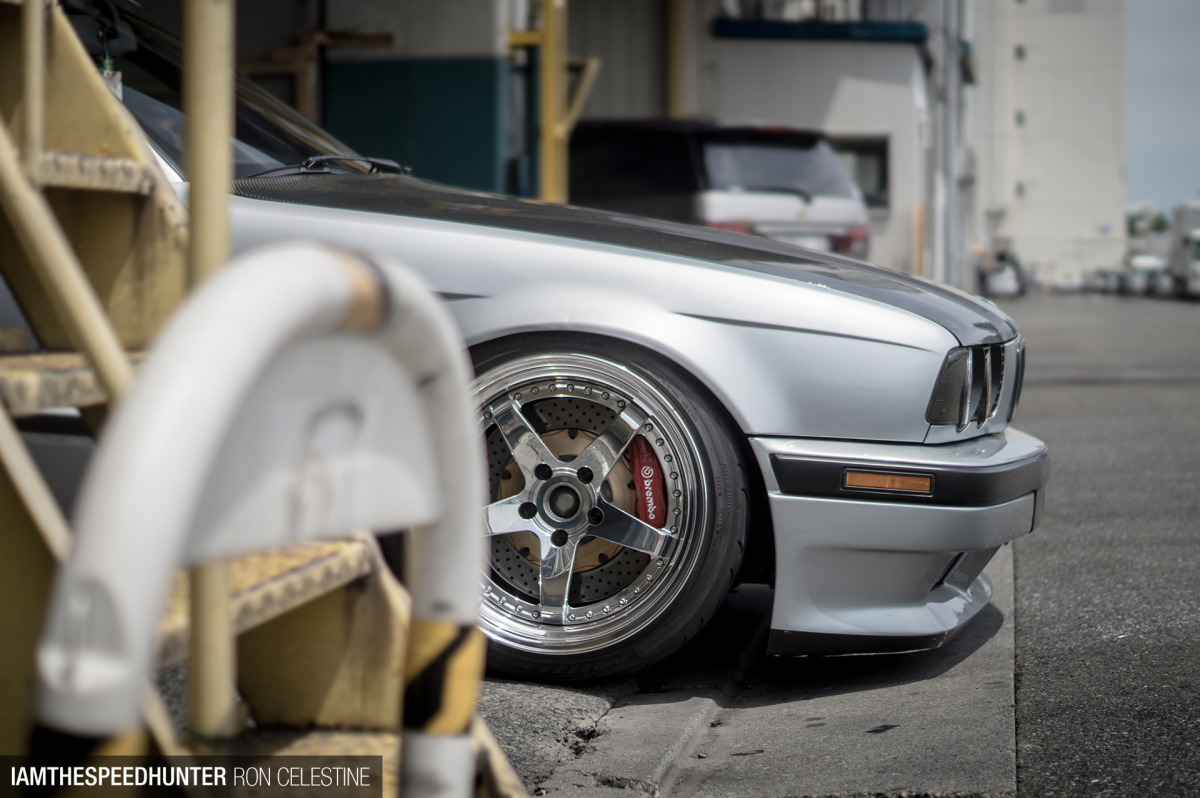 Kiyoto-san's friend Megumi-san used to work for BBS and was responsible for building and repairing damaged wheels. But after a while that lost its appeal, so he decided to try his hand at making custom wheels.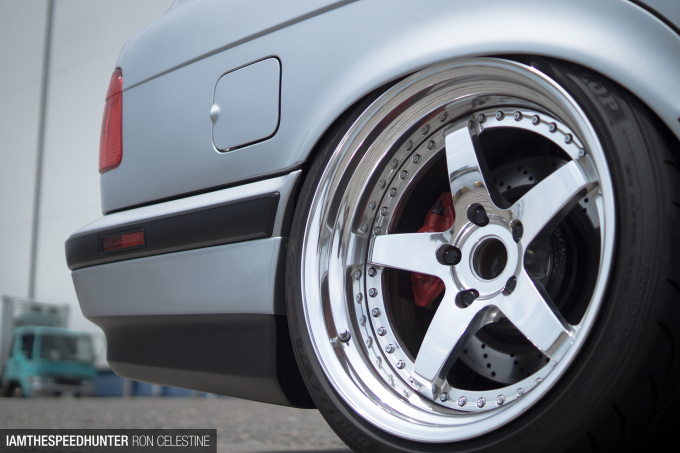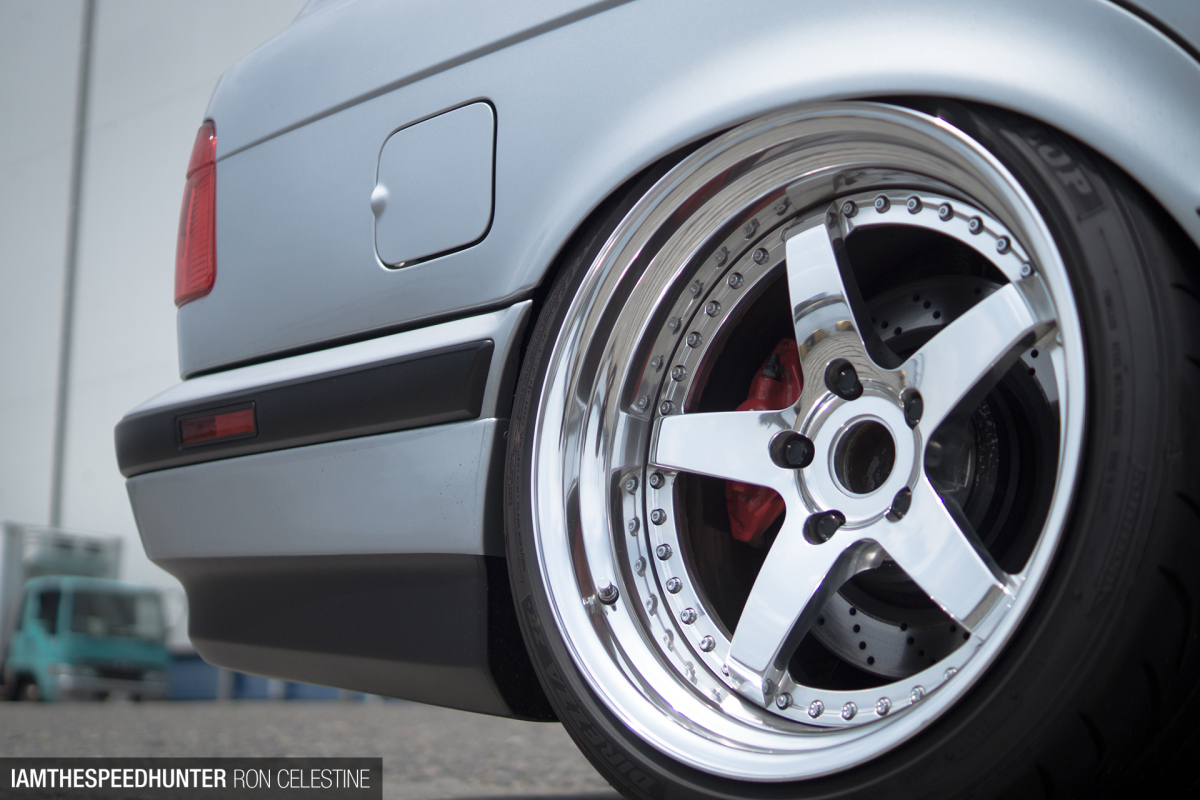 Megumi-san eventually started his own wheel company, and Kiyoto-san supported the cause by fitting a set of custom MS01 MGM wheels measuring 18×9.5-inch at the front and 18×10.5-inch in the rear.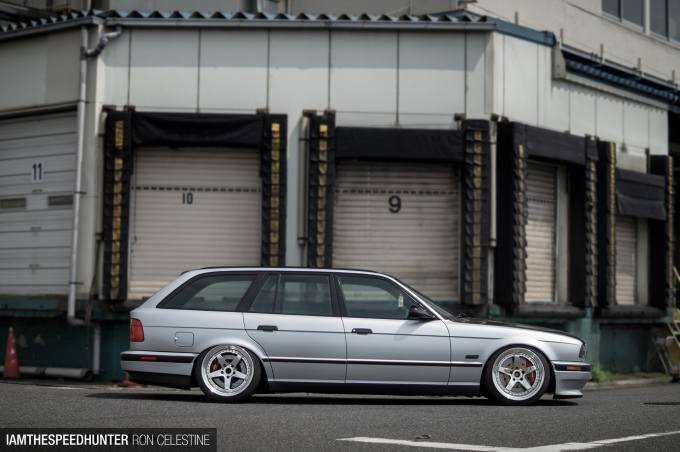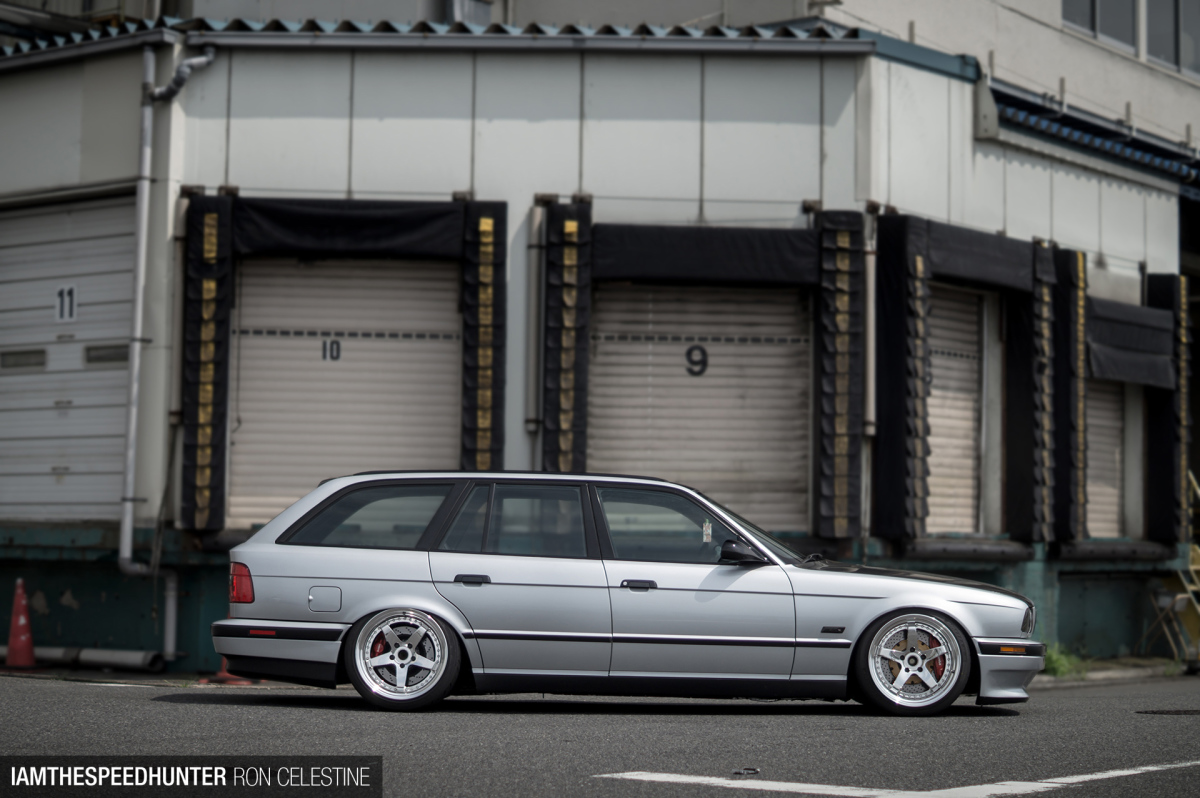 E34 Estates are quite rare in Japan and owning a set of custom wheels is great, but Kiyoto-san wanted more from his BMW, and a low ride height was high on the list.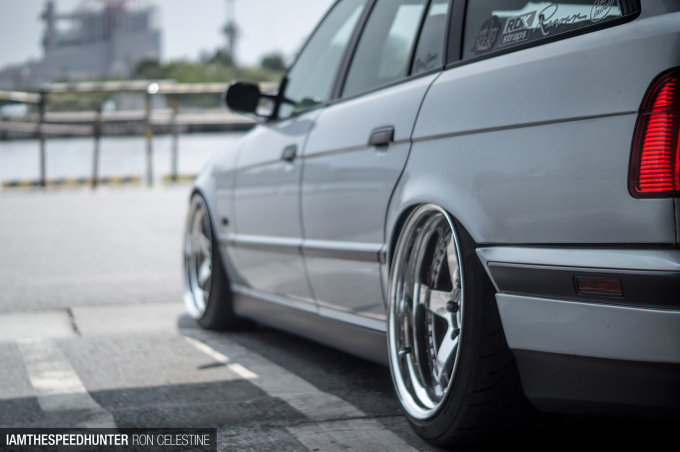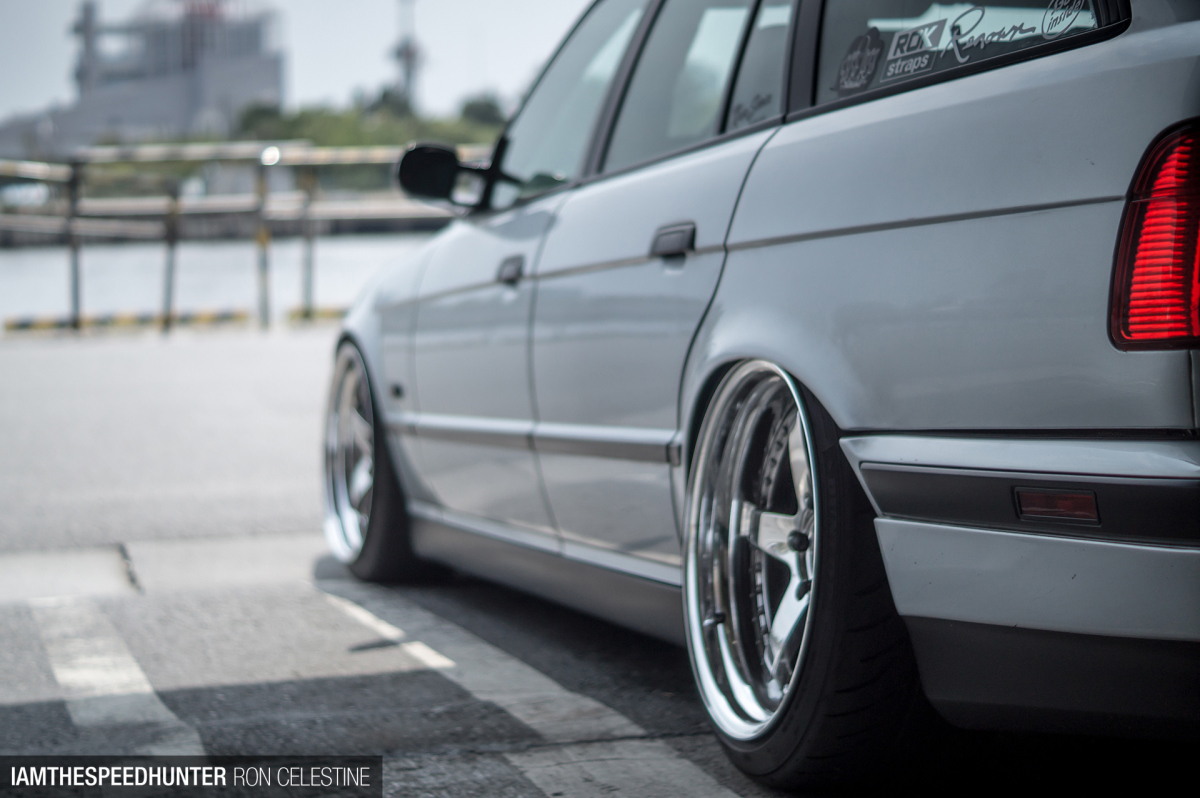 For this aspect, Kiyoto-san turned to his friends at Scream Division, who are in the business of making one-off custom parts. Whipping up a suspension system for the E34 was not a problem, and with the BMW riding low, it was enjoyed this way for a couple of years. However, a strange feeling soon came over Kiyoto-san…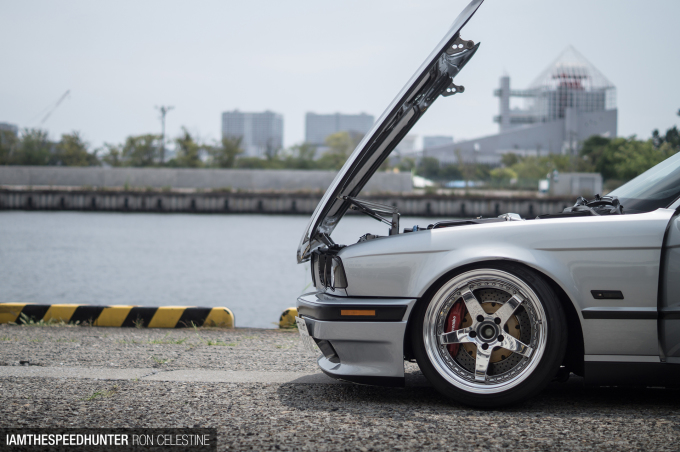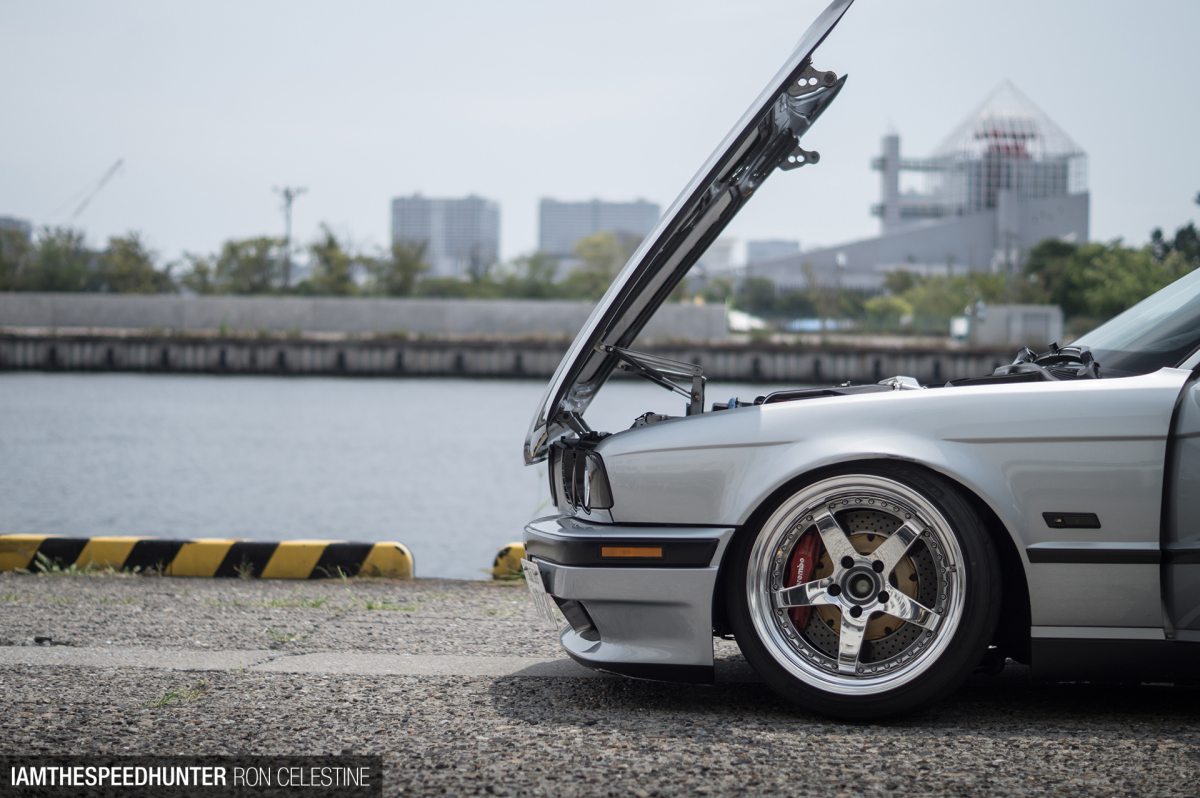 A feeling of discontent. A feeling that the entire drivetrain needed to be upgraded.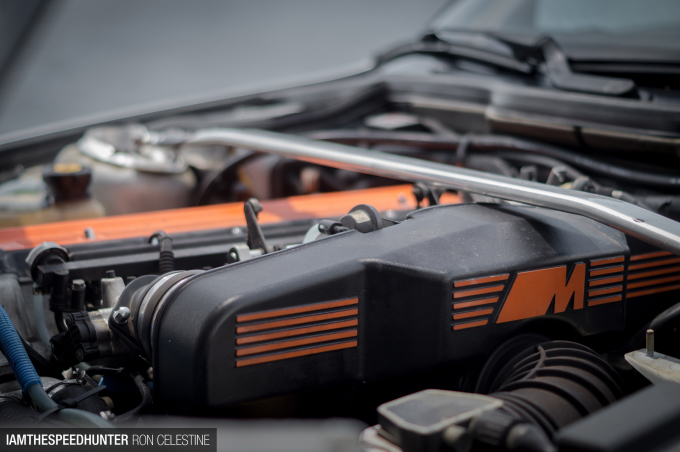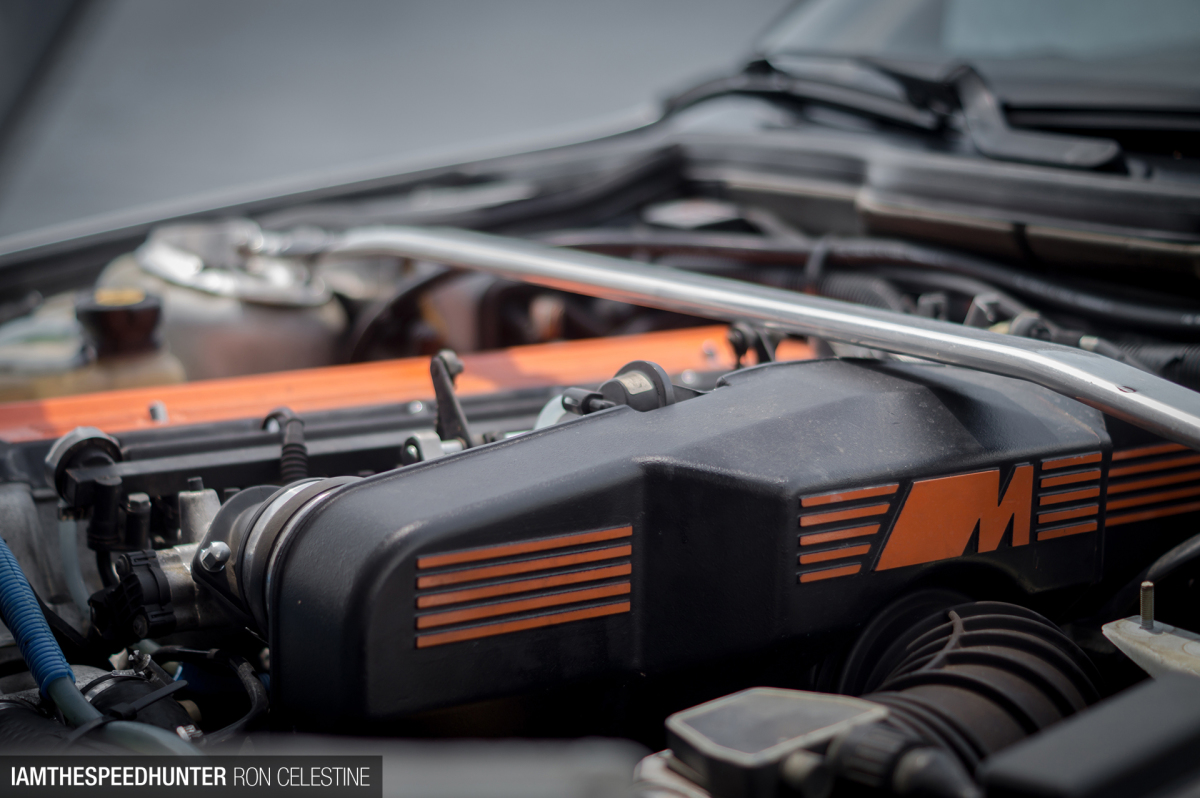 That's when Kiyoto-san had the ingenious idea of buying a wrecked 1993 M5 sedan, pulling out the 3.8-liter S38 straight-six engine and its corresponding 6-speed manual gearbox, and transplanting it into his E34 Estate. The end result has given Kiyoto-san the extra power he was looking for, not to mention the endless satisfaction that comes with a proper manual transmission.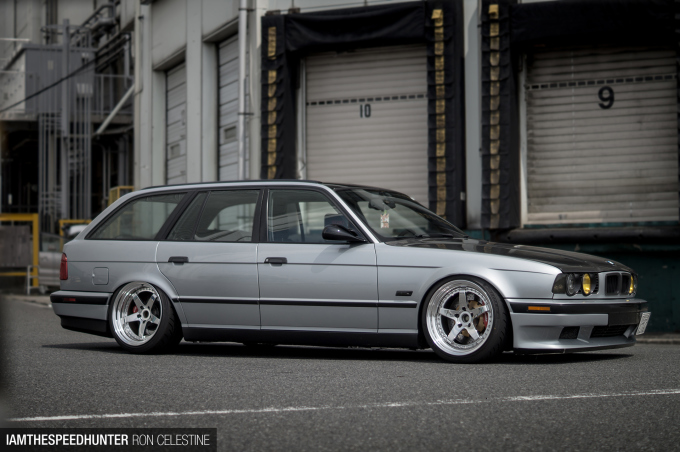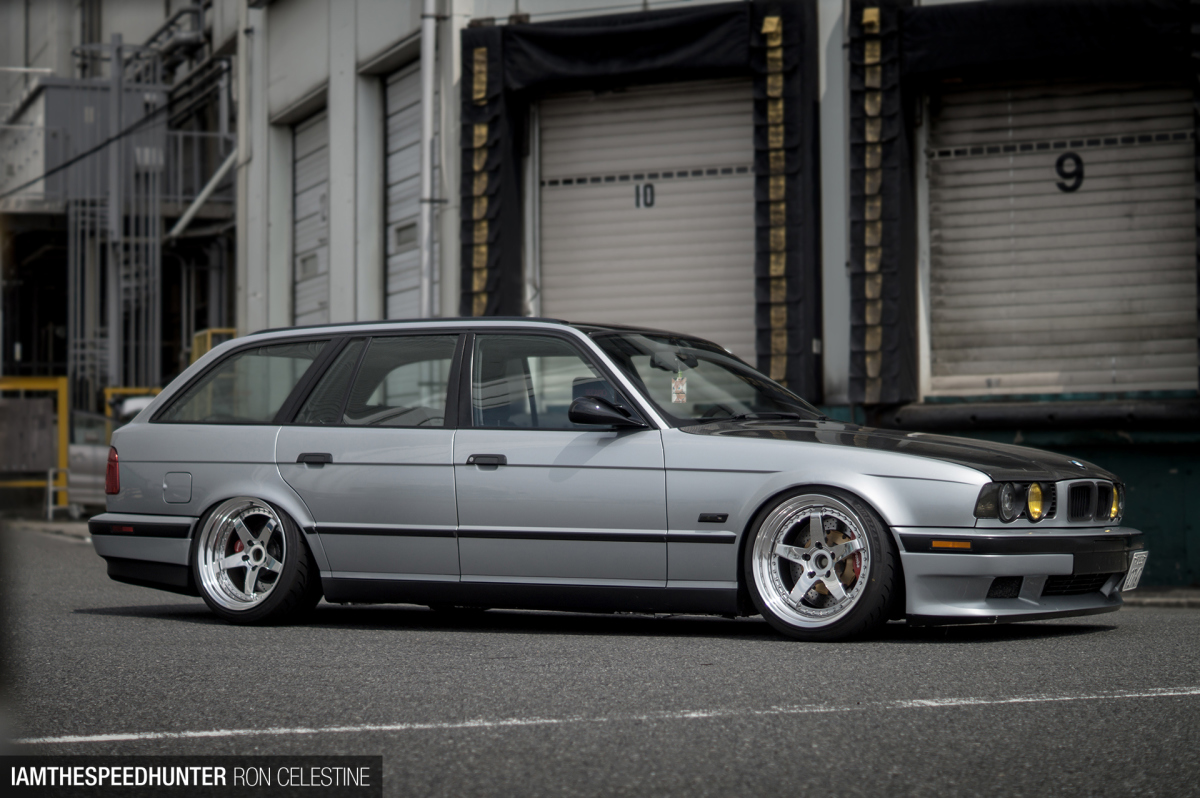 It also stops well now thanks to Brembo 4-pot callipers and 360mm rotors at the front, and a Mitsubishi Lancer Evo Brembo setup in the rear.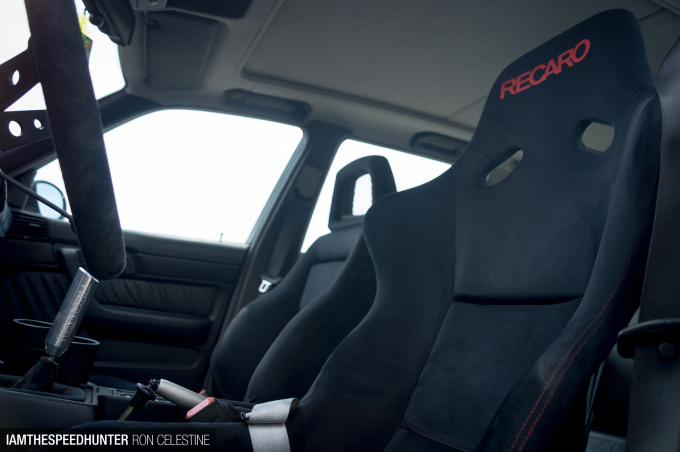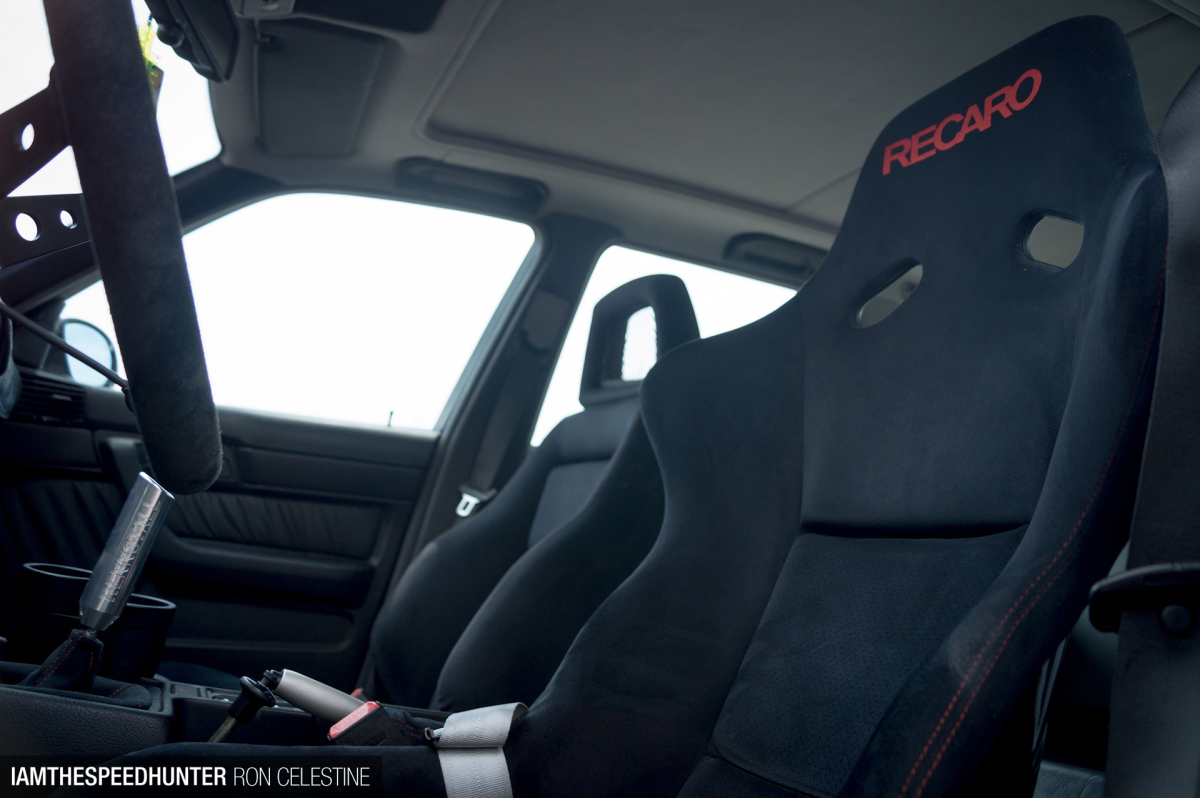 Not wanting to lose the functionality of the Estate, Kiyoto-san has made only select upgrades to the interior. Both front seats have been replaced, with a Recaro SPG on the driver's side and a Recaro LX-L for the passenger.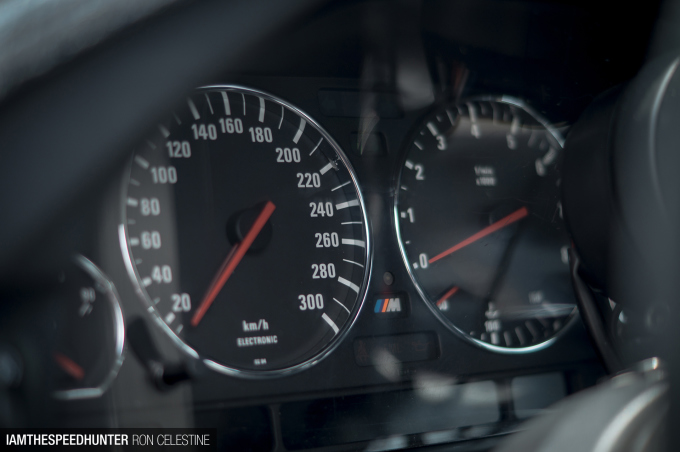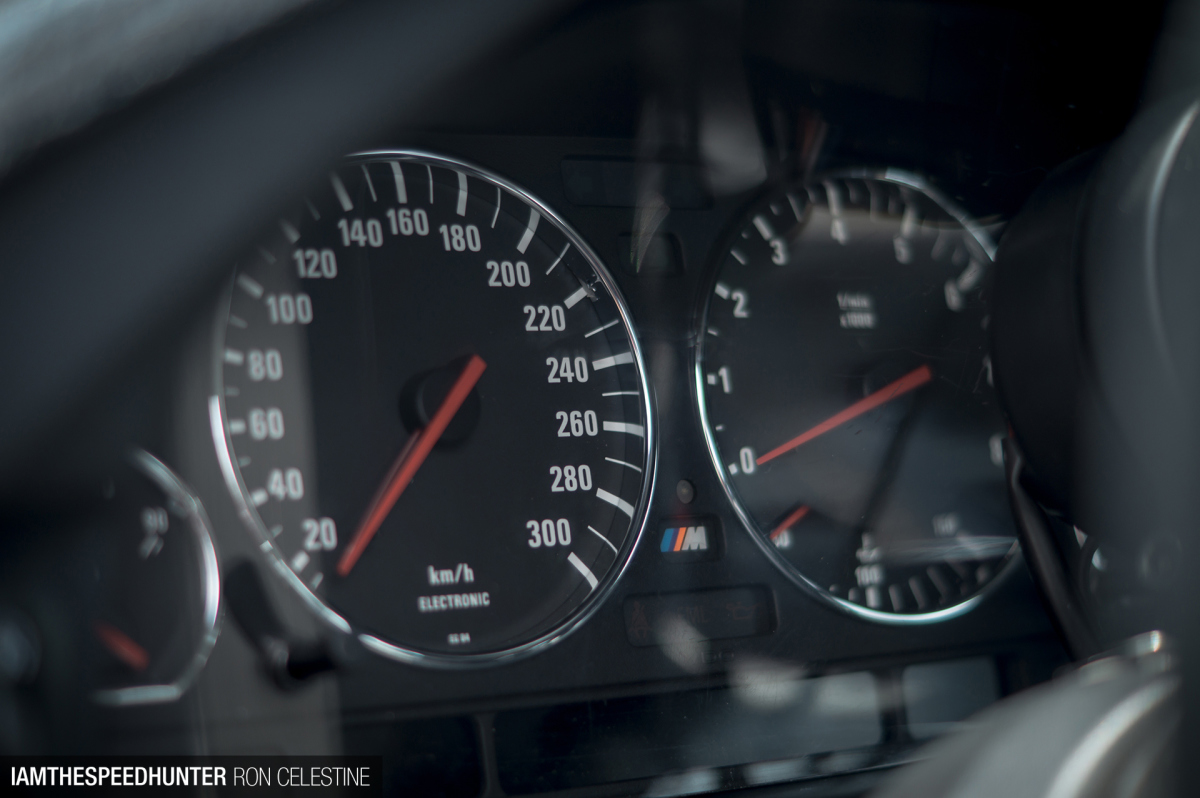 This instrument cluster is another carry-over from the M5 donor car, and it joins a few Defi meters to provide all the information Kiyoto-san needs.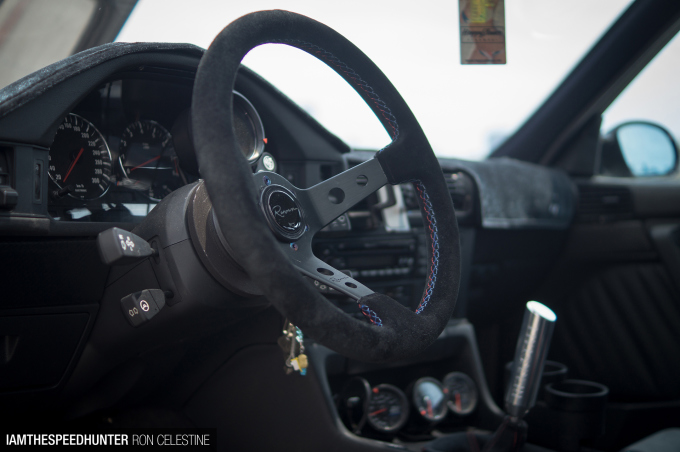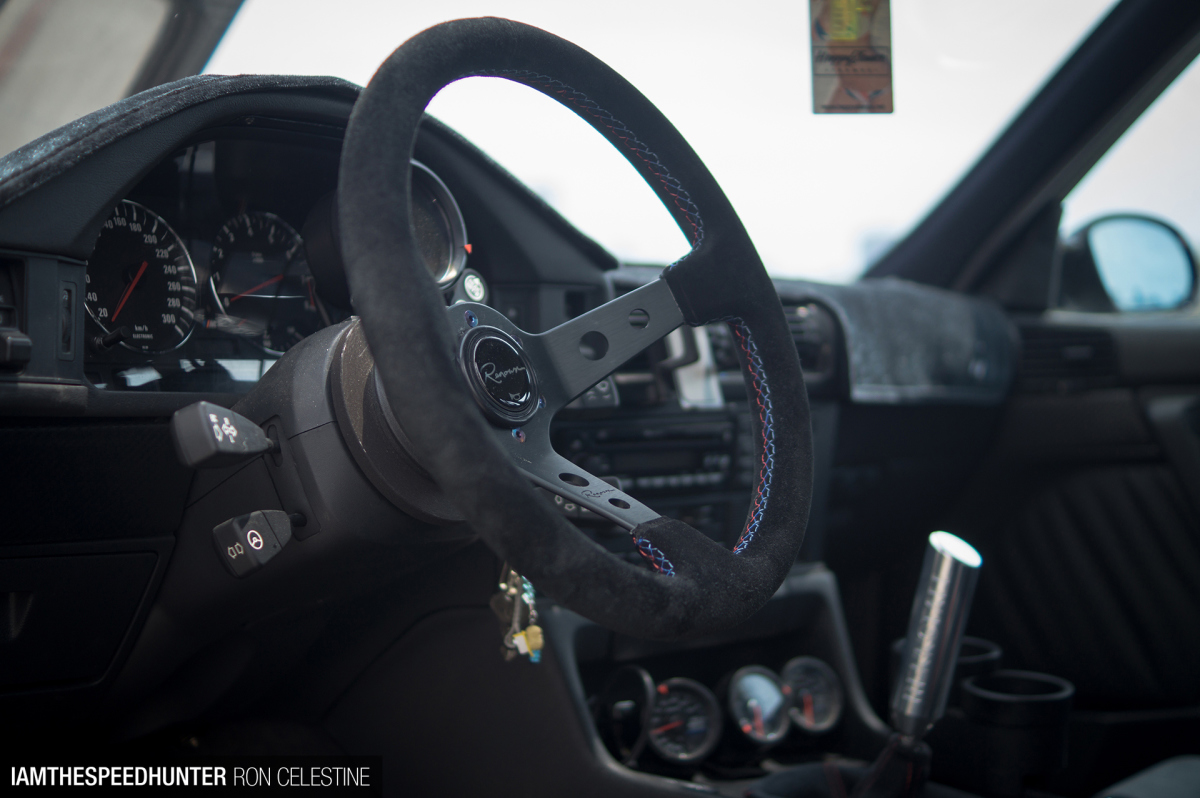 Another neat touch is the Renown 100 Motorsport suede-wrapped steering wheel with tri-color stitching.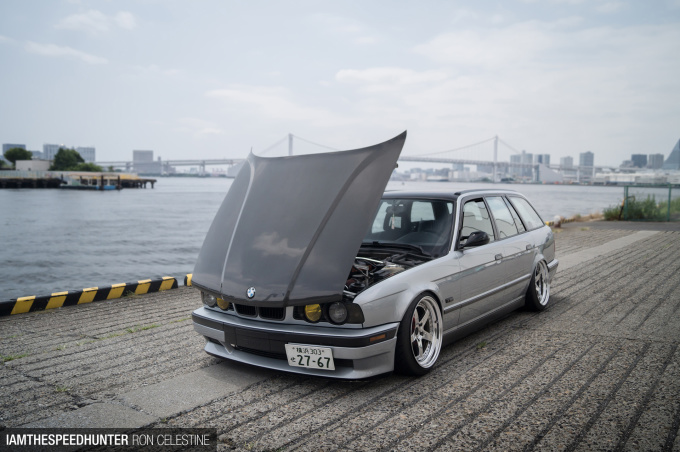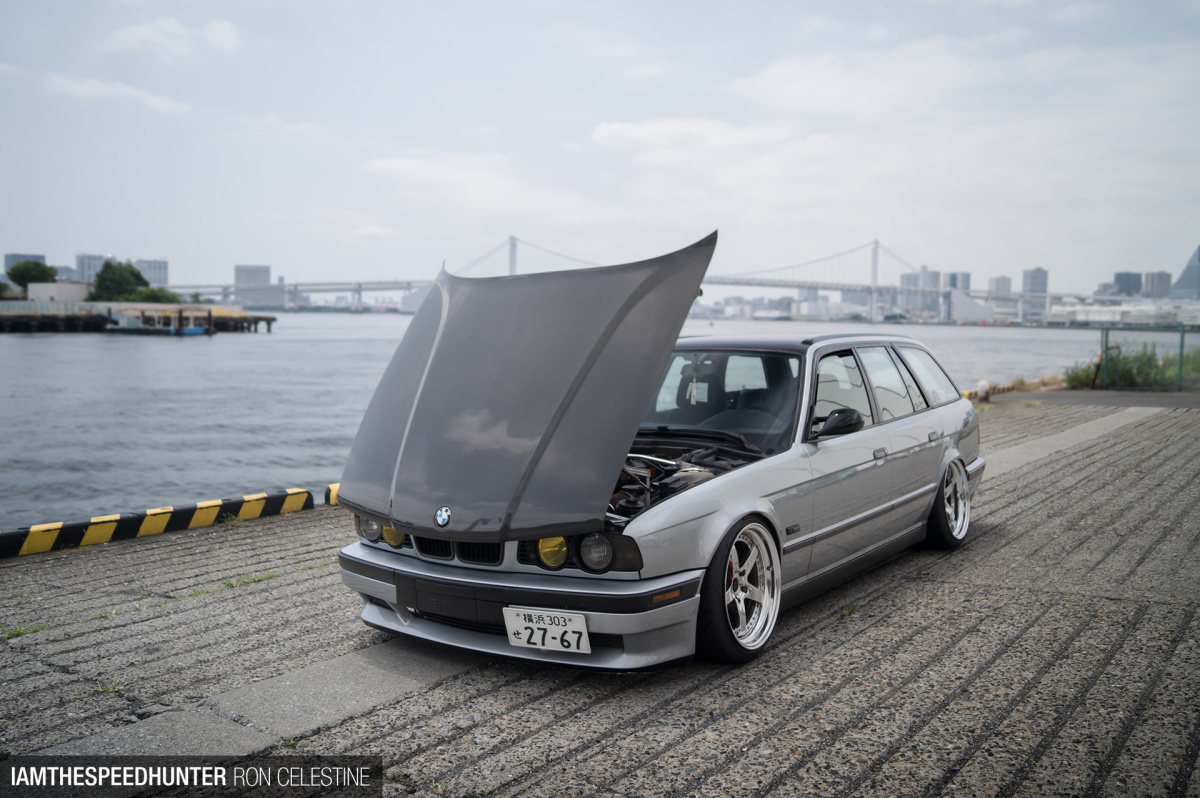 I think we can all appreciate Kiyoto-san's build on a number of levels. Not only was he able to create something that still retains the functionality of a wagon, but the fun factor has increased tenfold thanks to the M5 running gear.
Of course, Kiyoto-san was also able to help out his friends by using their parts for the majority of the build. Now that's what I call friendship!
Ron Celestine
Instagram: celestinephotography
Cutting Room Floor