There are engine swaps, and then there are engine swaps.
What you are seeing here is an engine transplant done with the outmost care and attention; it's a well planned and beautifully executed project that has seen the transformation of the base 1977 Mercedes-Benz 450SLC into what I'd call a perfect restomod.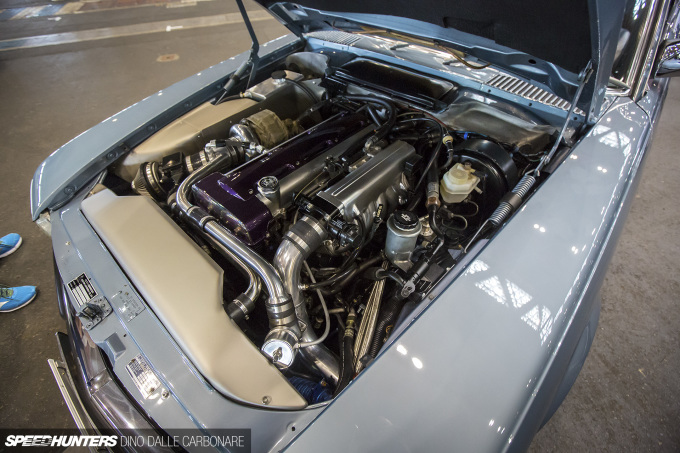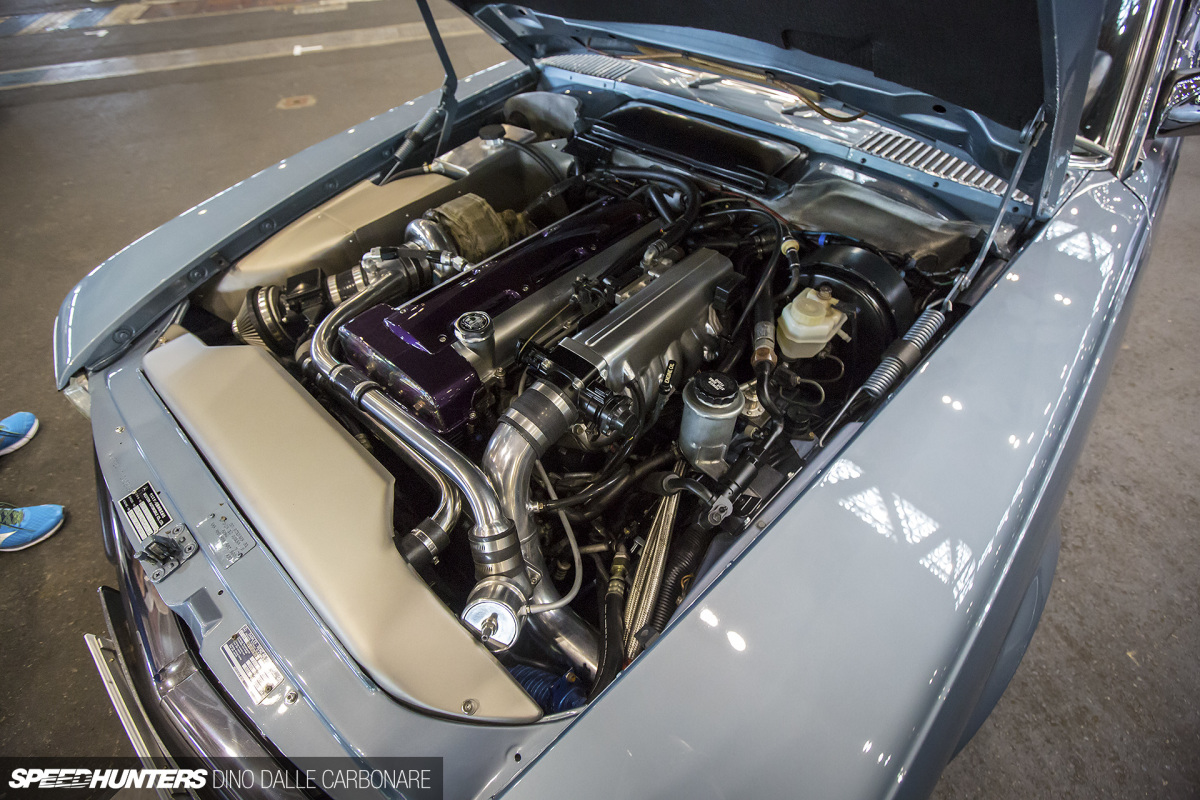 It's often said that 'there's no replacement for displacement', but that's not the case here as the lazy 4.5-liter naturally aspirated V8 that powered this SLC from factory has been swapped out for some Japanese boosted awesomeness. I don't think there's be a better engine to match tank-like build quality of these old Benzes than a bulletproof 2JZ either.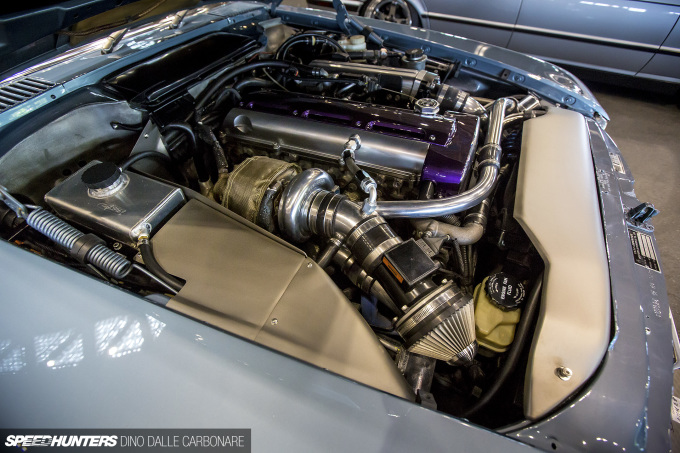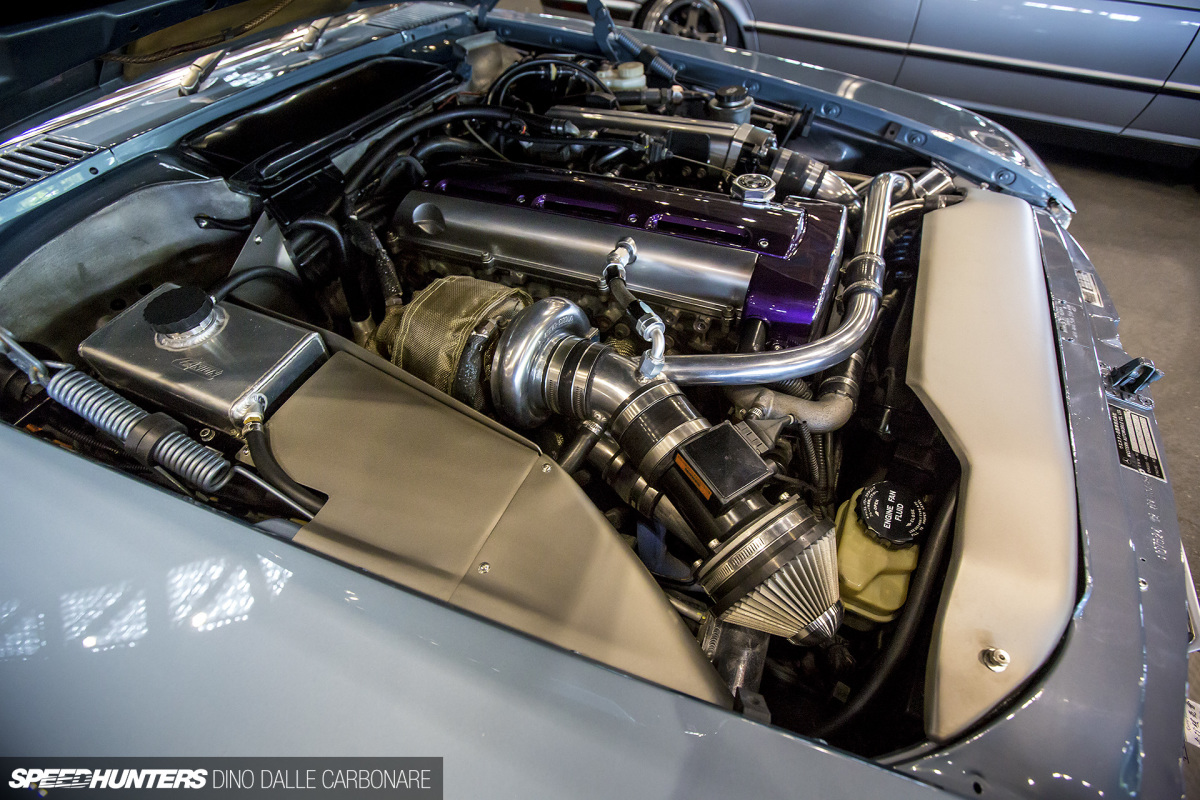 In 3.0-liter inline six has been treated to some select upgrades too, the most obvious being a high-mounted TD06 single turbo replacing the original twin turbo setup. All told, it's making around 450hp, so that badge on the back still has relevance.
Engine management duties are handled by a MoTeC M600 ECU that's been custom wired to ensure everything works as it should, and gear shifts are made via a Toyota 4-speed automatic straight out of an Aristo.
Take a look in the cabin and there is nothing telling you that a new engine is sitting up front. That's pretty cool, don't you think?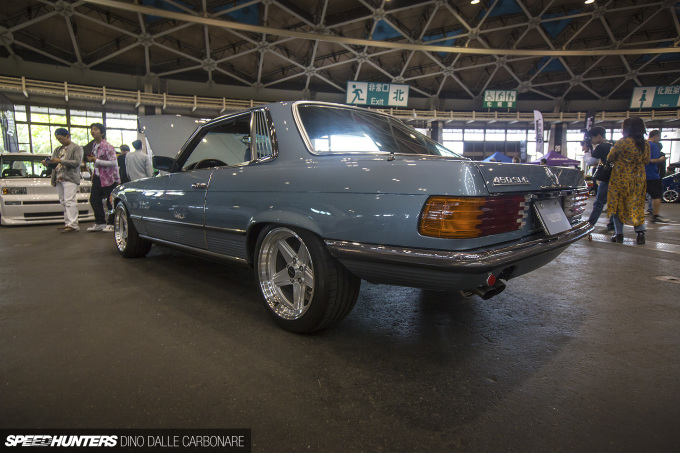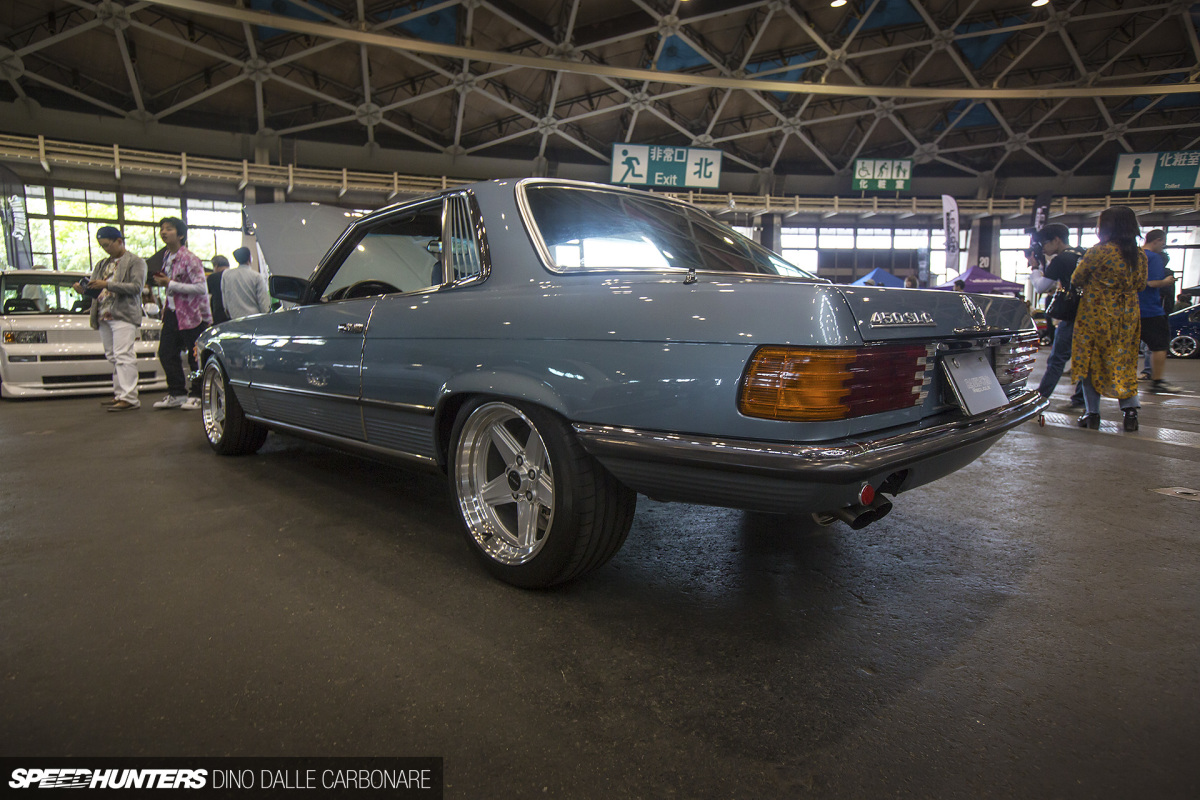 Inspired by the famous AMG Penta wheel, the 17-inch HWA Asteroids fitted at all four corners have a nice diamond cut finish to their lips and hide the Brembo braking setup that's been added, specifically Ferrari F50 calipers up front and Ferrari F430 calipers at the rear.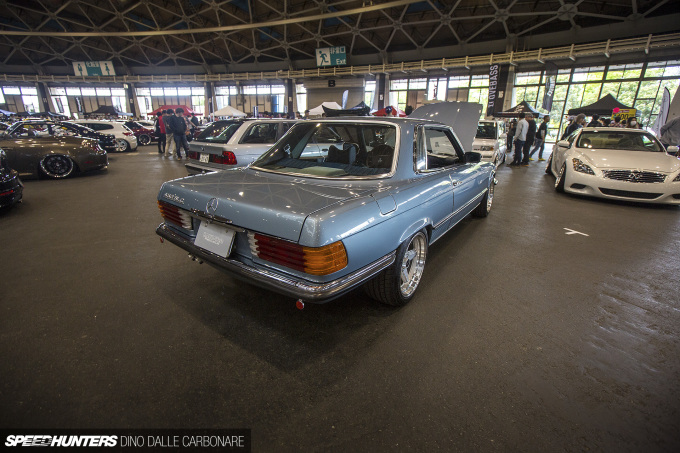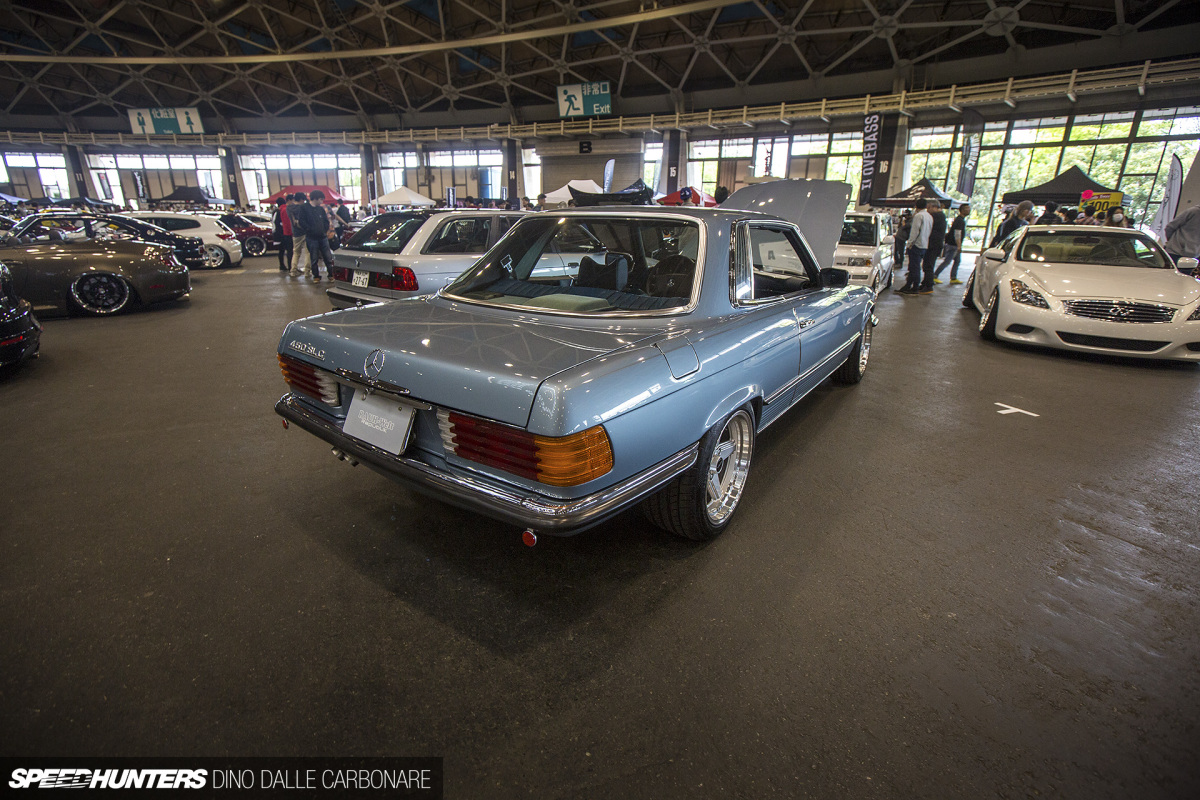 The SLC rides on Bilstein dampers so the car is able to fully handle the power the turbo six up front unleashes.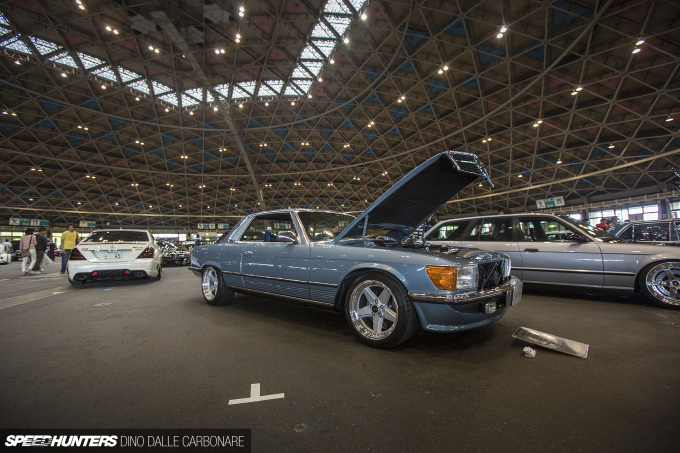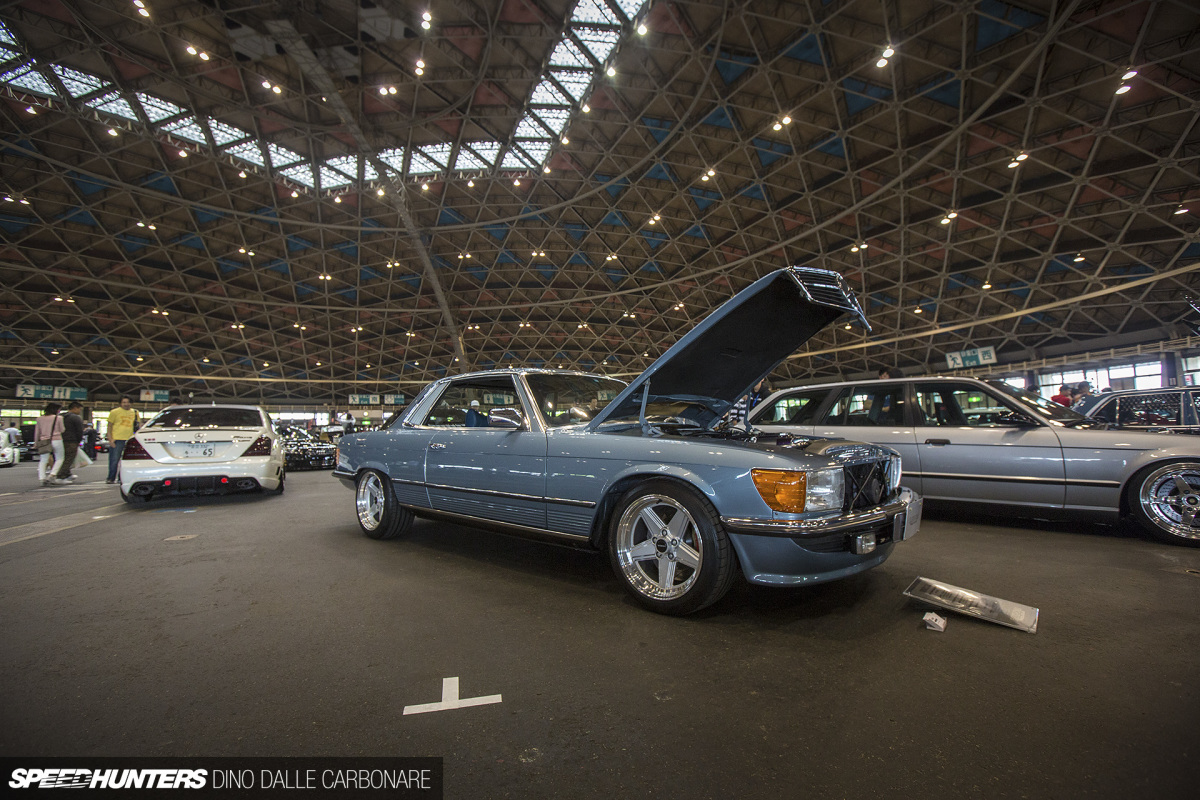 It was also probably the highest riding car at Wekfest Japan last week, but that's something we can forgive as it seems to match the looks and feel so well.
Dino Dalle Carbonare
Instagram: speedhunters_dino
dino@speedhunters.com