History Repeats
In Porsche lore, there is no car that brings back more memorable moments on the race tracks where the FIA's Group 5 and IMSA GT Championships took part than the 935 flachbau, better known as the 'Slant Nose'.
Porsche ran this chassis at Daytona, Sebring, Nürburgring, and Le Mans. It raced in 370 events, it won 123. At 845 horsepower and with huge amounts of turbo lag, it was an absolute monster. With such a storied history, it shouldn't be surprising that customers wanted their 930s to look just like it. However, nearly 40 years later, Porsche-philes still yearn for this unique car, paying top dollar for a vehicle with some older tech.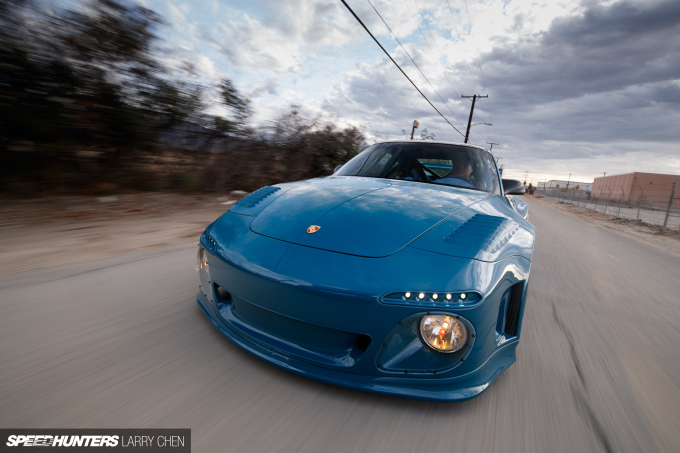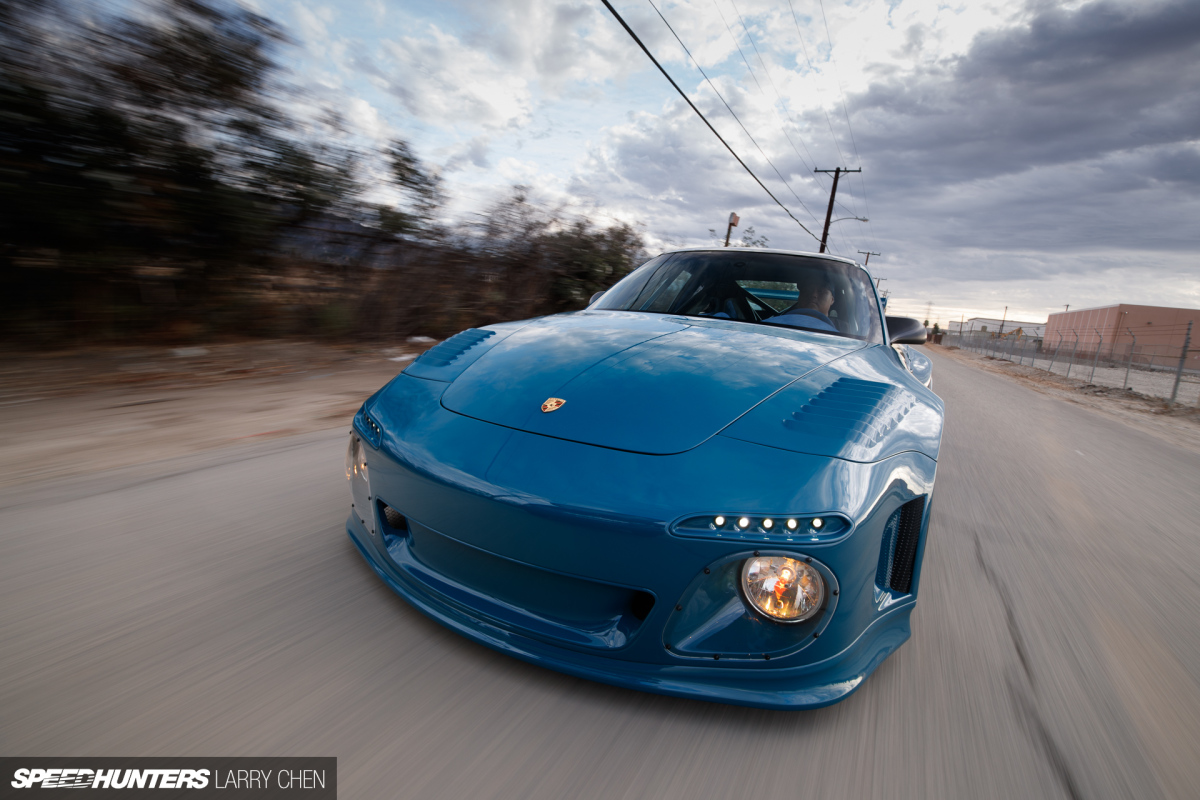 Germany's Kremer Racing designed a modern day K3 kit for their own 2016 VLN series 997 GT3 Cup car, but what if you could bring back the Slant Nose look and apply it to any 997 street car? Ladies and gentlemen, we introduce to you the 997 Slant Nose.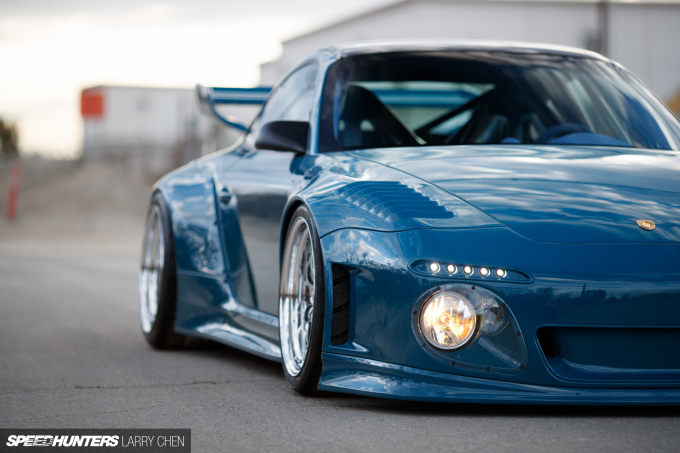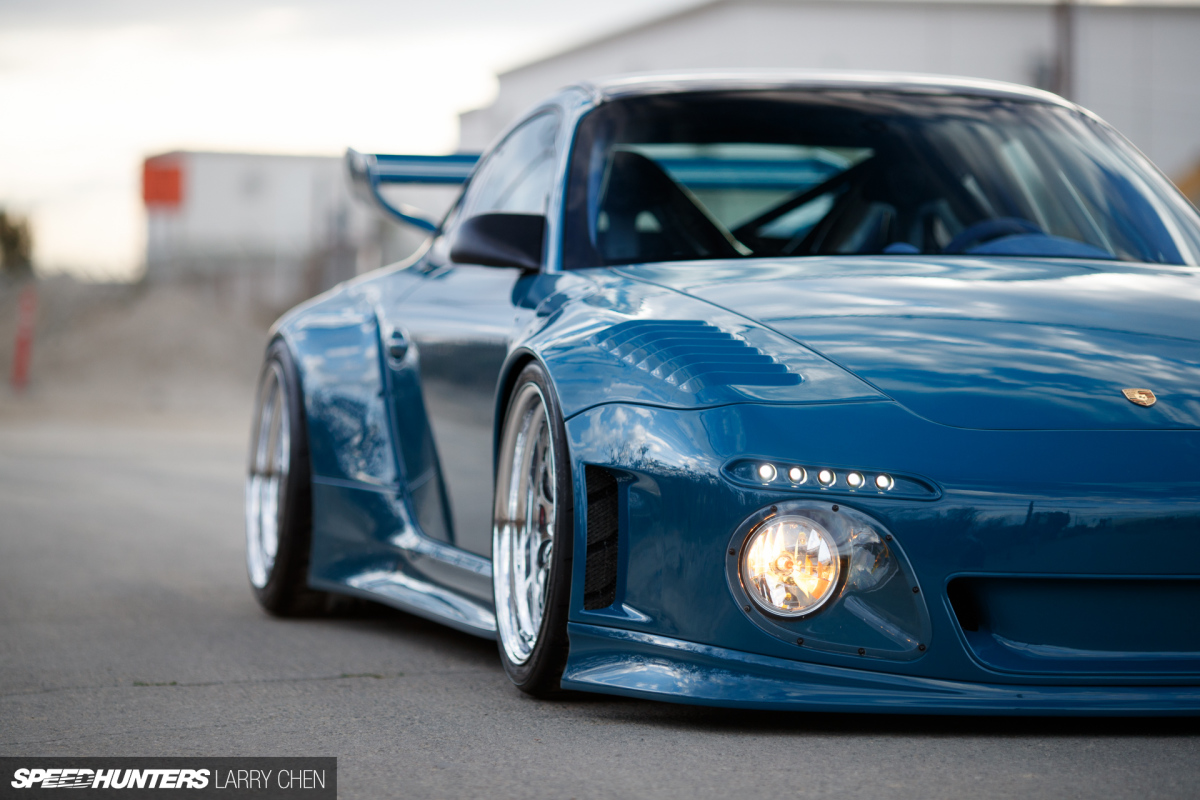 The 935 Slant Nose came about in 1976 as a special production Group 5 race car in the FIA World Championship for Makes, the Deutsche Rennsport Meisterchaft (DRM) and the IMSA GT Championships. When it debuted it originally had the 911 production-style headlights and fenders. Then a BMW 3.5 CSL driven by a private customer team beat the 935 by a second at the 6 Hours of Silverstone. You could say that Porsche wasn't too thrilled.
So that look lasted until the 1976 1000 km of Nürburgring when Norbert Singer discovered a loophole in the rules. The ambiguity of the body rules was that the headlights could be removed altogether. This reduced drag, increased downforce, and quickly became the look all 930 Porsche owners wanted. The Slant Nose variant would live on all the way up until the debut of the 961 in 1986.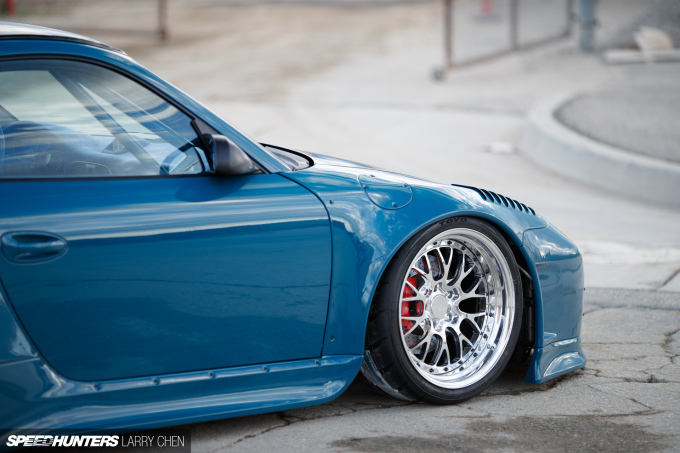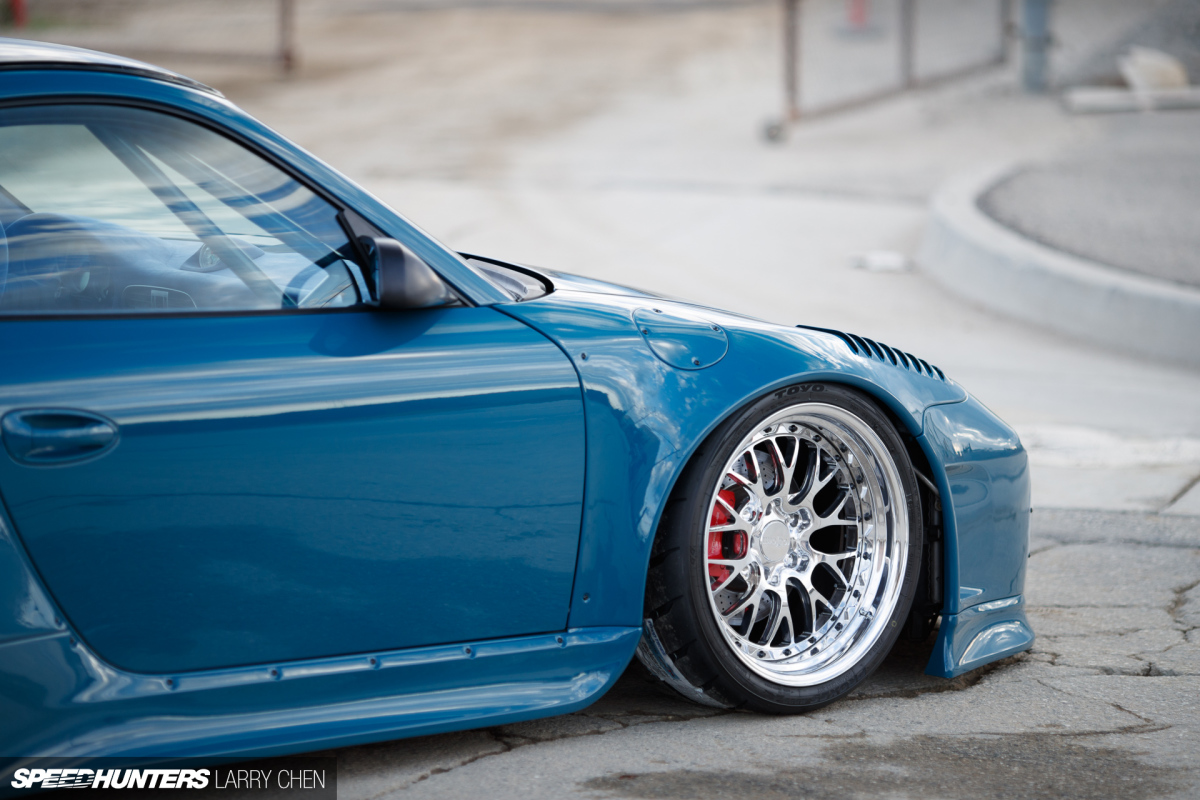 During that era, road-going Porsche 930 owners wanted the look of their racing counterparts. Fortunately for them, the German brand listened and created the Sonderwunschprogramm – the Special Order Program – in 1981. This allowed 930 owners to order a 935-style nose with flip-up headlights, each upgrade being hand crafted by Porsche engineers. There were only 948 units built and, at the time they were built, they commanded a premium of 60 per cent in resale value. So you can see how prized the Slant is in the air-cooled Porsche community. So much so, that reproduction and replica noses can still fetch some premium prices, though not as much as their true counterparts.

Flash forward to today and Porsche has long since moved on from the distinctive and handsome look of the Slant Nose. What's a water-cooled era owner have to do to get those looks back? Well, that's what Darren and Mikey at iDL Design USA set out to do. During Wekfest Japan, Mikey was shown a render of a Porsche 997 with a body kit by Old & New, an aftermarket aero maker based in Hiroshima. Not just a simple kit – a 935 Slant replica on a 997.
He showed it to Darren, "My first impression was, 'Damn, that is so unique.' So I told Mikey to ask them if we could build one here for SEMA." A few months later, Mikey donated his own 997 to the cause and created their company. What a debut build for a new business, eh?
The Perfect Fit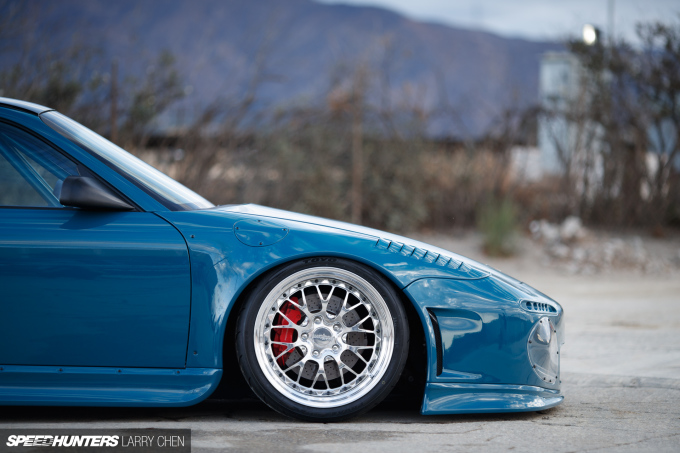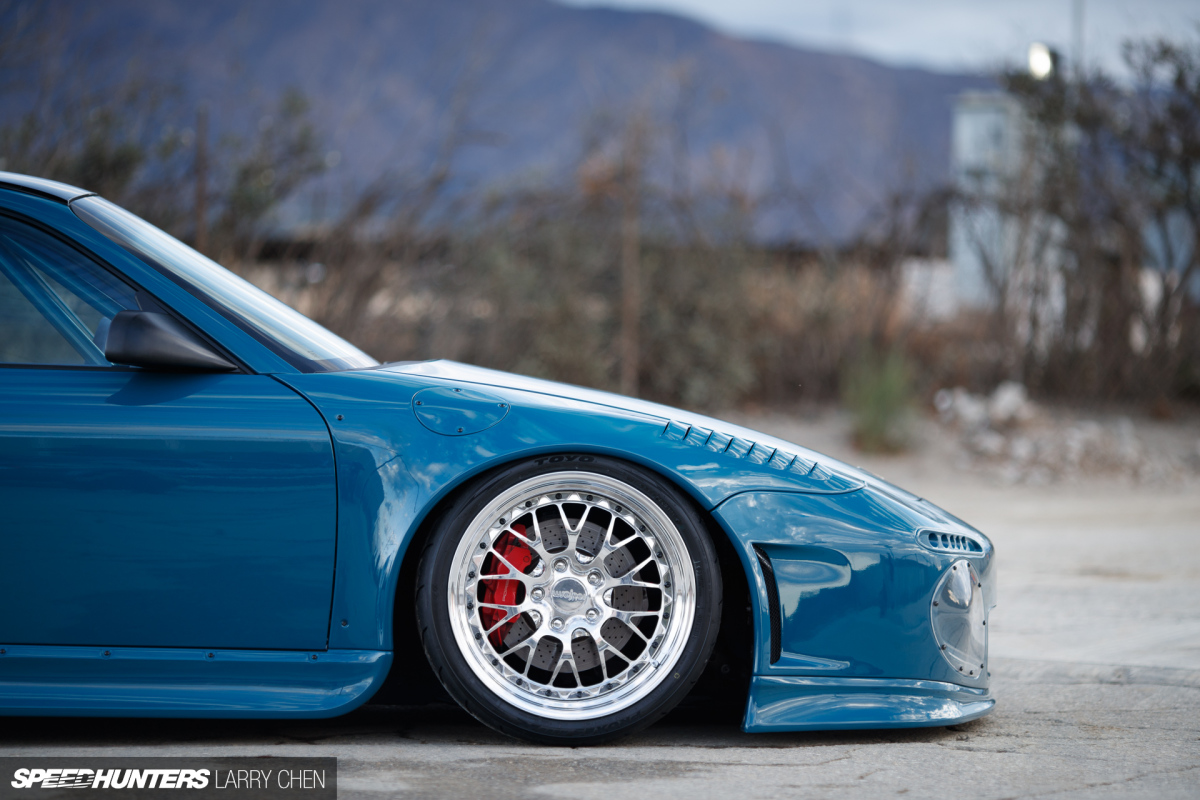 To see this car in person is an amazing sight. You wouldn't think a modern Porsche like the 997 would have the body lines or design to fit the Slant Nose from the 1970s, but it does. The creation is nothing short of beautiful; the side profile fits so well, the big wing is perfect with the louvered hood, the classic shape of the 19-inch Rotiform LSR polished wheels wrapped in brand new Toyo rubber, it all just works. If you can say you hate this car, you probably don't have a pulse or just hate Porsches.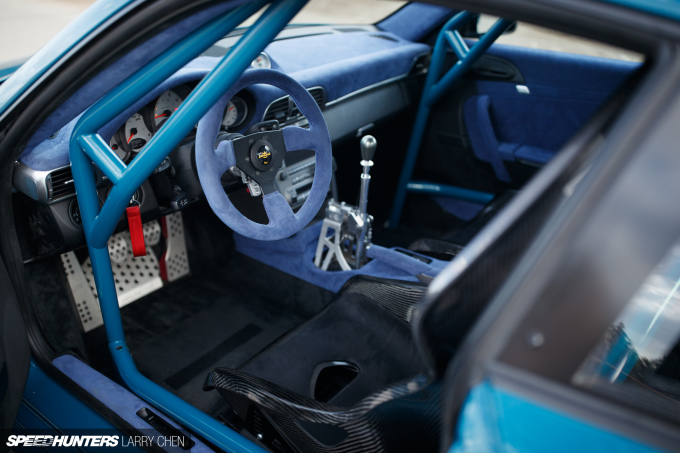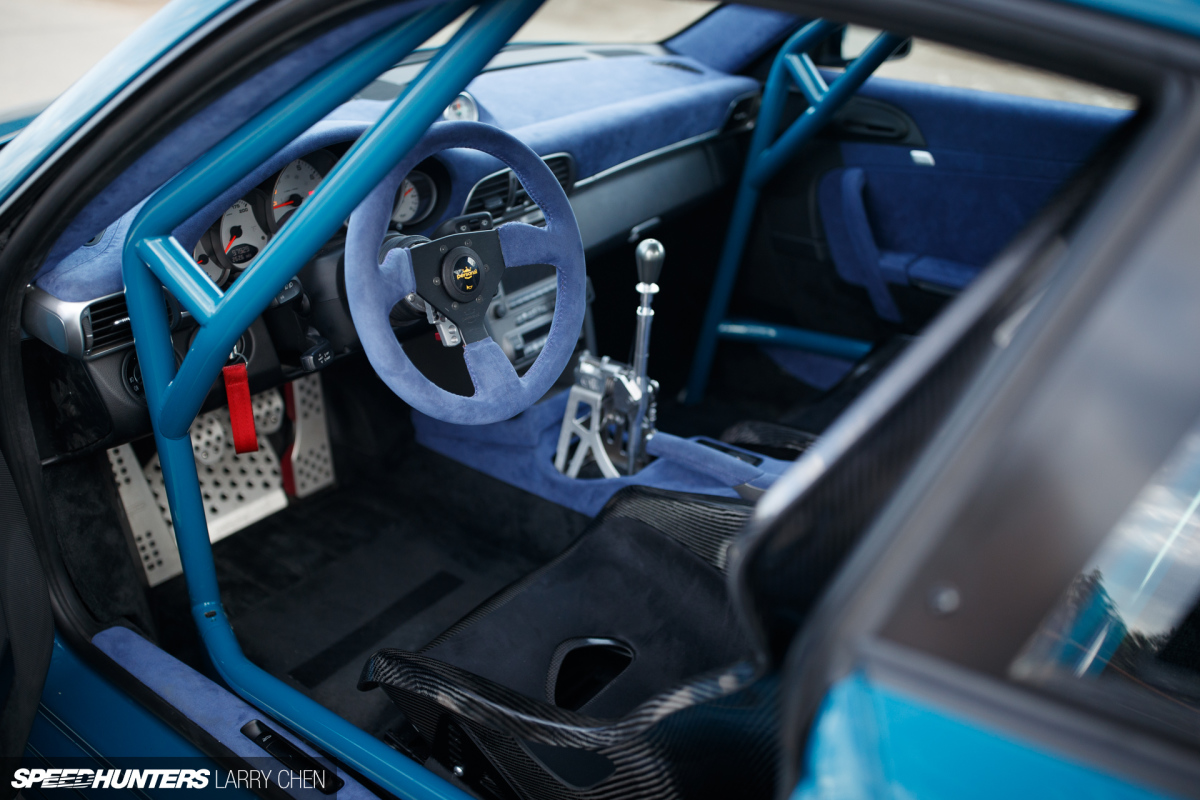 The old school feel continues into the interior. It's a custom blue/purple Alcantara wrapping the steering wheel, dash, center console, and doors are an amazing contrast to the Sea Blue of the body and roll cage built by GMG. That Sea Blue is a classic Porsche color that was shot by master painter, Ivan, over at Strasse Sport while the interior was done by Rogelio's Upholstery.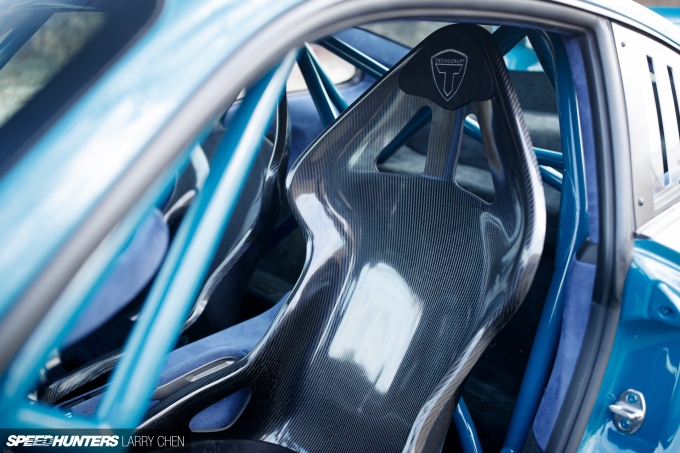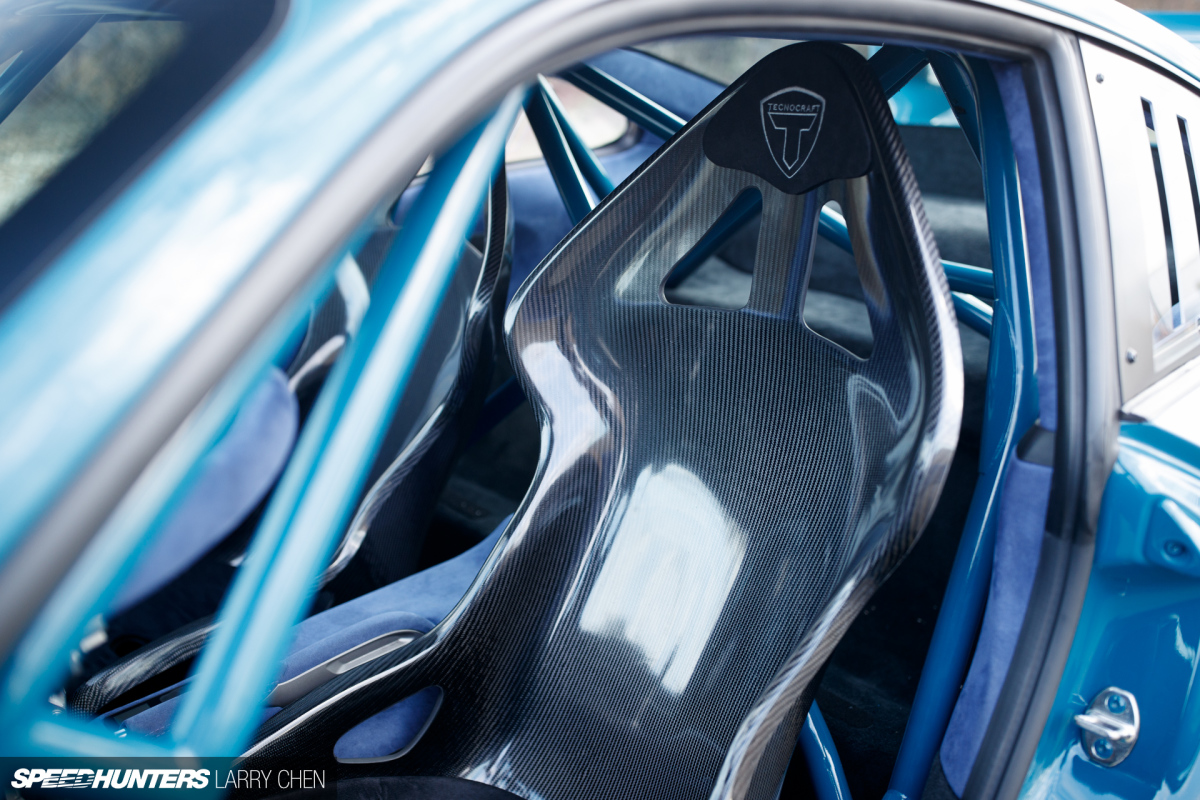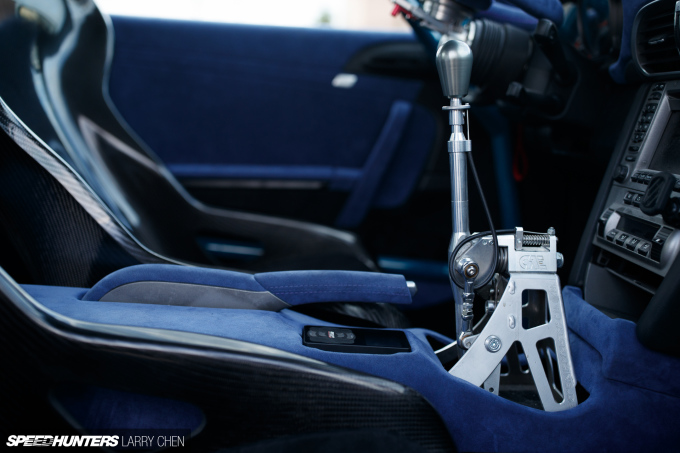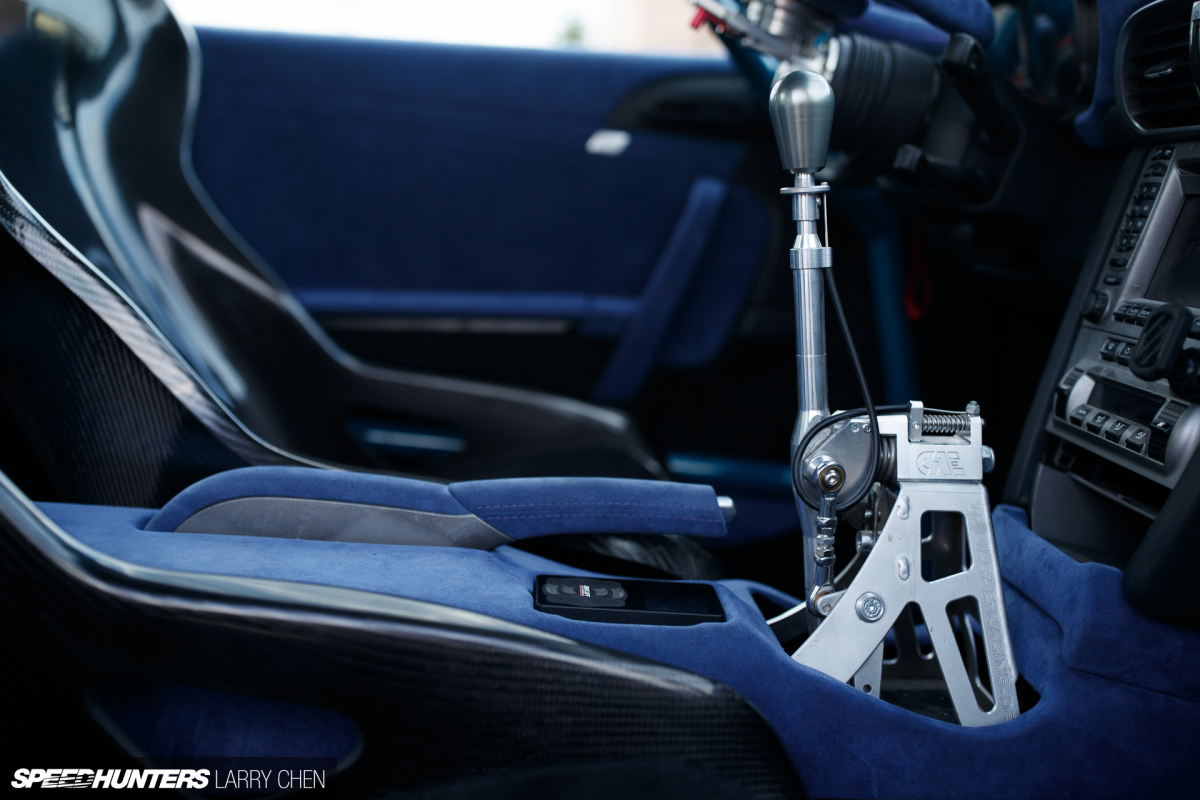 The motorsports feel of the Technocraft carbon fiber seats and Hard Motorsport CAE shifter definitely brings back memories of the 935 on the grid at Le Mans.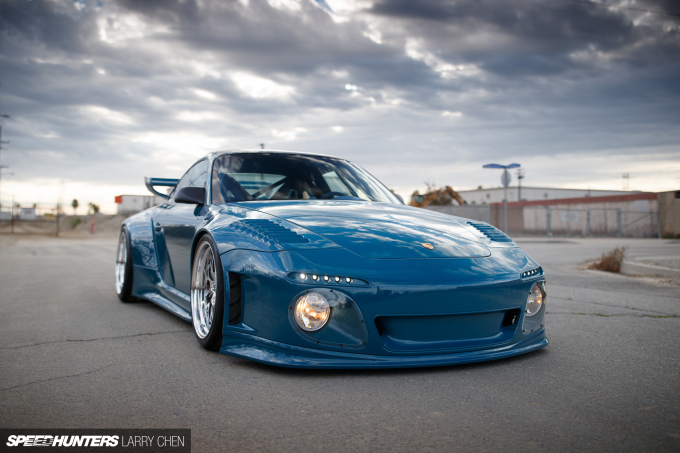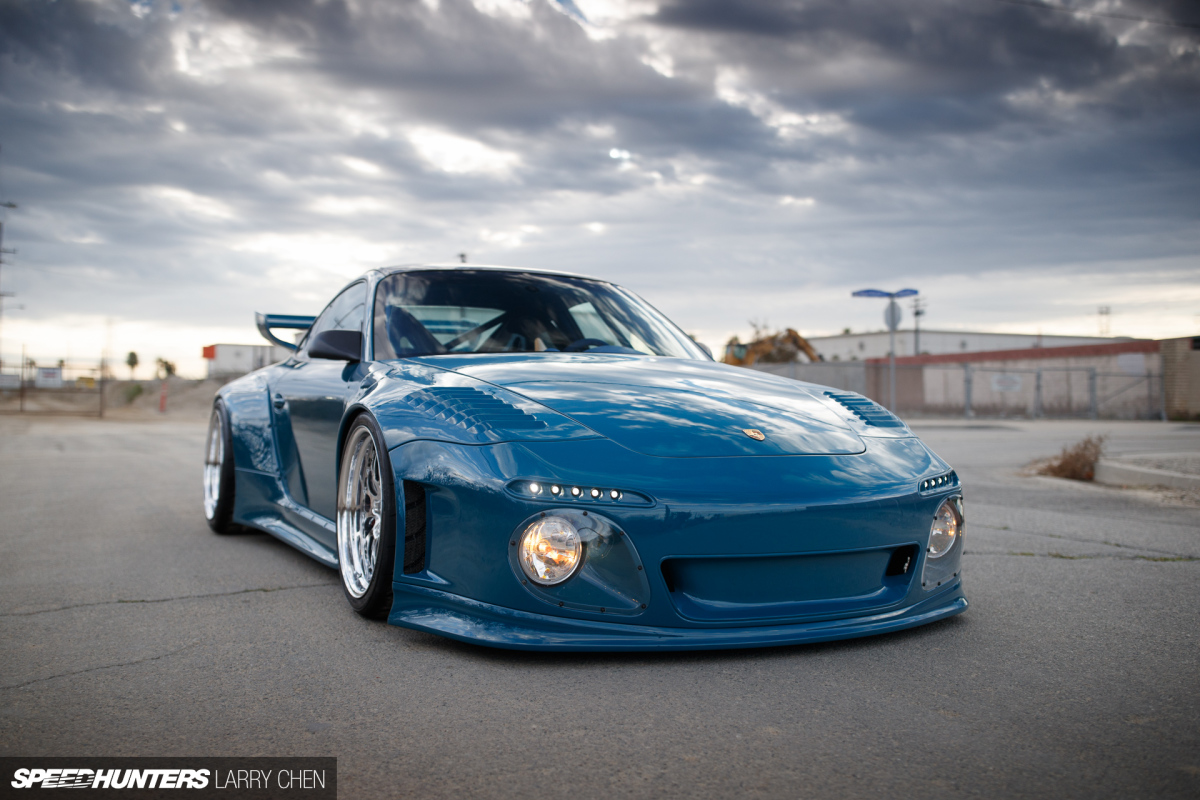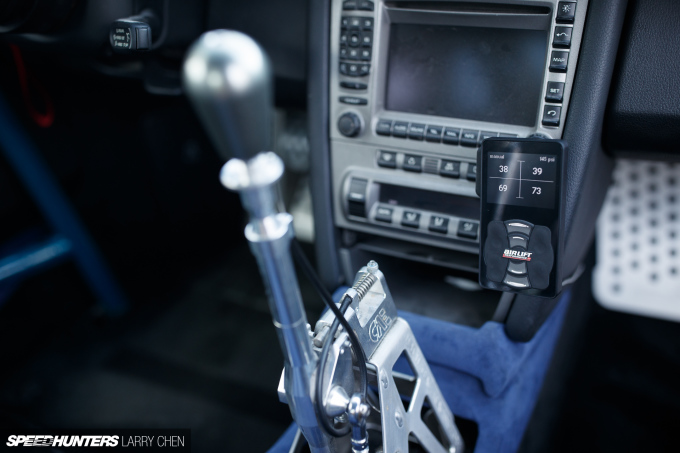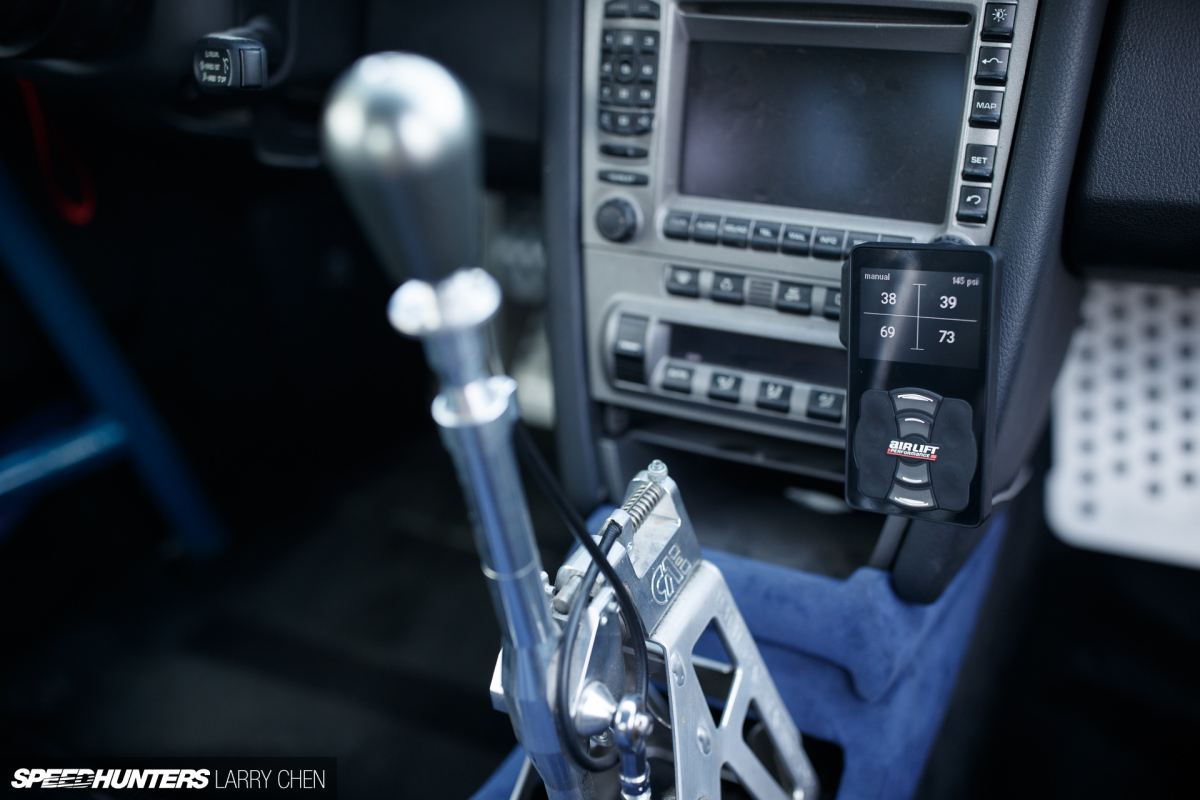 While the suspension of the 930 was high-tech for the 1970s and 1980s, this 997 has gone fully modern with an Air Lift Performance 3P system. While most air suspension systems are used mostly for raising and dumping the chassis, the 3P is pressure only, meaning it allows perfect air spring rate at the push of the touch screen on the digital controller. It also has Bluetooth, because, well, what doesn't nowadays. However, it does allow you to adjust the pressures while outside the vehicle with your phone with an app from Air Lift.
However, if you do desire to dump it to the ground, you still can.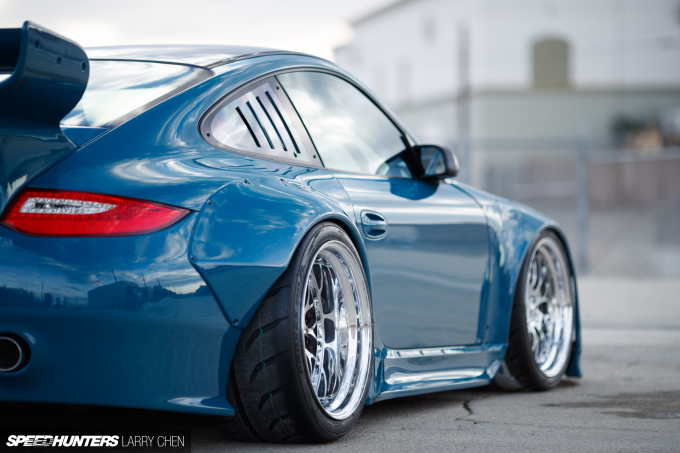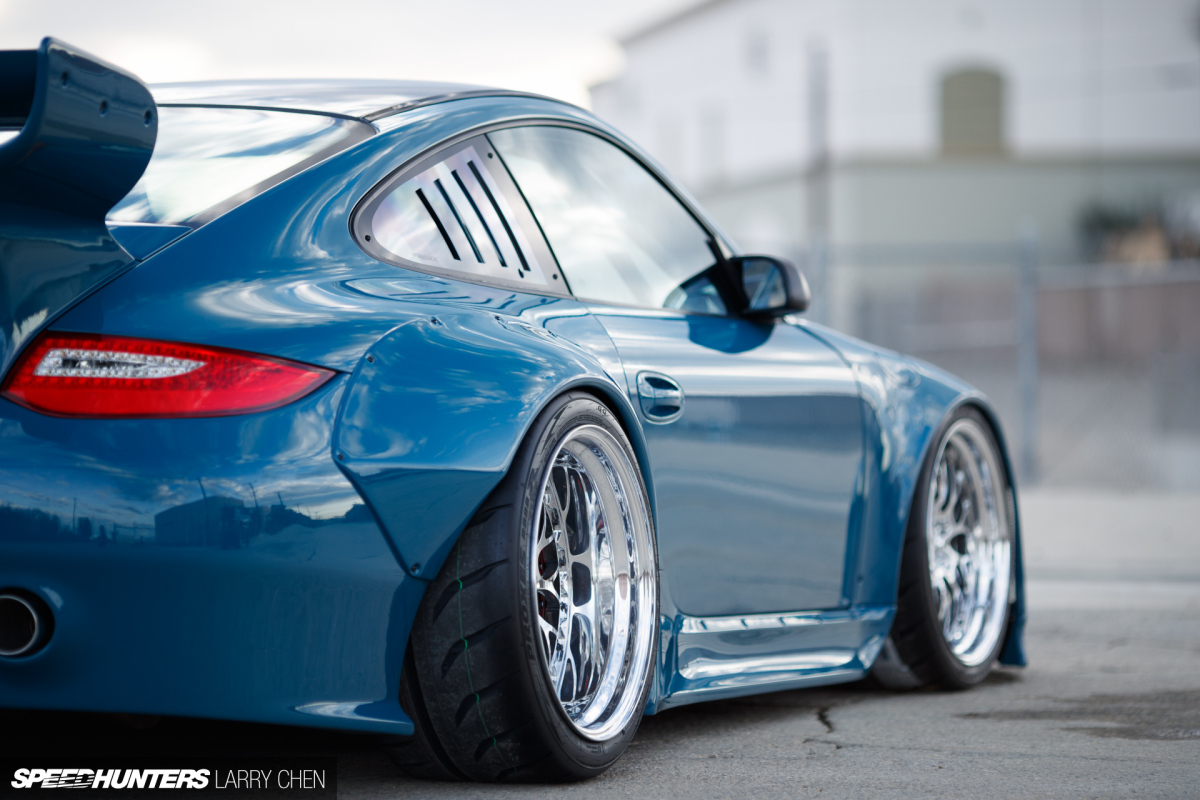 Not only is the debut build of iDL and debut of Old & New in the US, it's also the debut of the new Toyo Tires Proxes R888R. This is tire that has some legendary status, just in a more modern era. If there is improvement on the new Proxes with the R888R it's going to become the new lore very quickly. Honestly, you couldn't pick a more perfect build to go into Toyo's booth at the SEMA Show. Each of these represents a racing pedigree and history that's become modernized and developed.

When it came to this build, time was of the essence, like many SEMA creations. This is when you learn who your true friends and partners are. For Darren and Mikey, one guy stood out, "My best friend, James Lam, came in clutch to give us a helping hand to install everything we needed to be installed." Darren continued, "Things such as fitting the whole kit, cutting, shaving, taking out the whole interior, and installing the cage. I mean, without James, this build wouldn't have been possible." Other friends of his also came by, Anthony, Victor, 'Sloppy', Eric, and many more, as he pointed out. "They all have regular jobs during the day and still came over to our shop every night to help us finish the project." All of them should be very proud to know what they have accomplished and their hard work is paying off.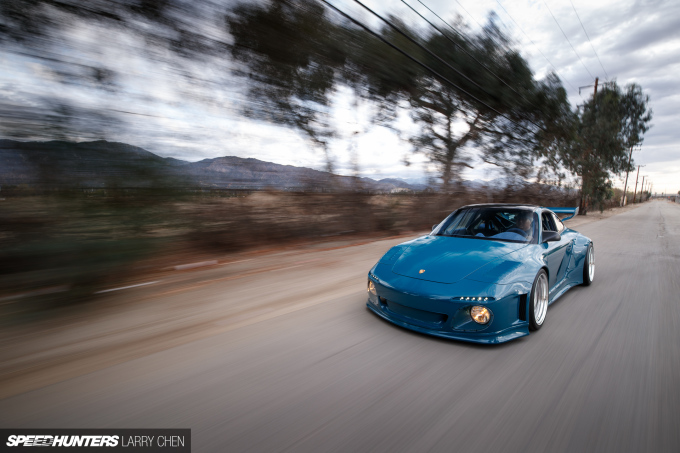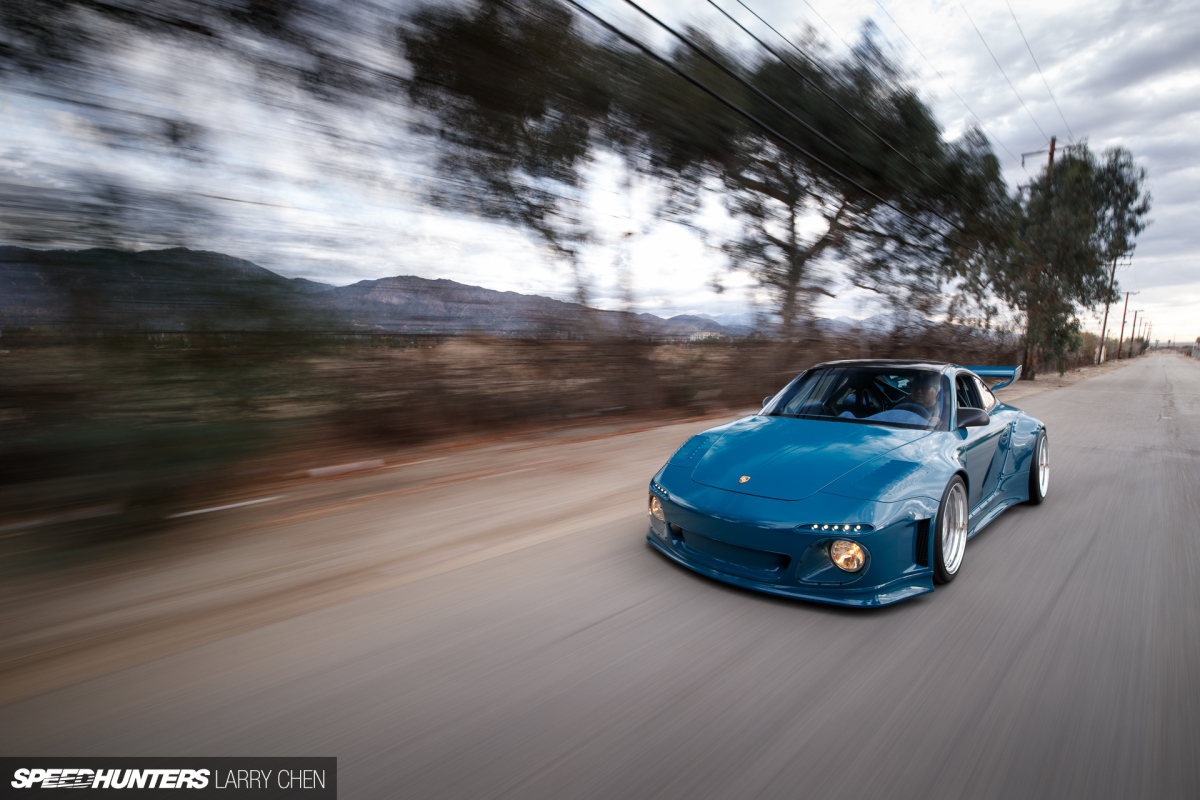 To take the definitive and striking looks of the 935 Slant Nose and apply it to a modern 997, one would have thought you were crazy. Even looking at the renders you would have thought it couldn't be done. Darren, Mikey, iDL Design, and Old & New proved those naysayers wrong. They were able to fit the Slant Nose to a new Porsche and make it just as classic and gorgeous as the original. It still has all of the modern amenities but it has the soul of Le Mans, Sebring, and Nürburgring.
Justin Banner
Facebook: racerbanner
Photos by Larry Chen
Instagram: larry_chen_foto
larry@speedhunters.com
Cutting Room Floor