I Didn't Think About This…
Long term projects invariably don't start out that way, and in my case what was meant to be a reliable daily driver has turned in to a noisy, uncomfortable, unreliable and often frustrating exercise. And those are just its good points.
What's even worse, I should have seen this coming all along… I mean come on, I spend my days speaking to owner/builders/professionals all over the world, who quite often echo the same sentiment.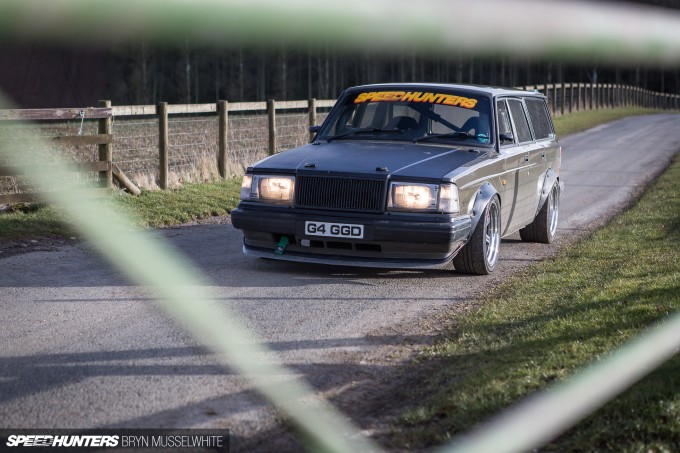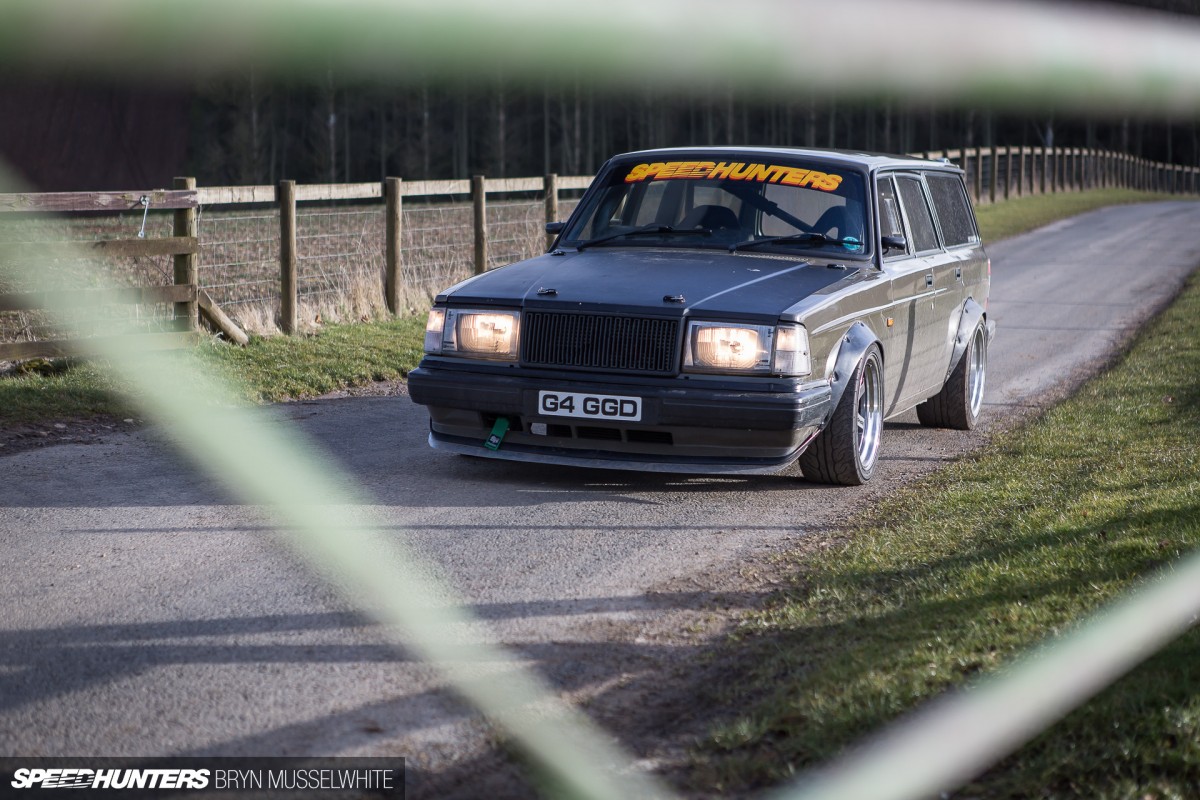 Looking back to how it all started I can only put it down to p*ss-poor planning, or a complete lack of planning if I'm totally honest. Although that's changed over the years and I've since learnt, literally on the job, it's now time to finish things off and do it right for once.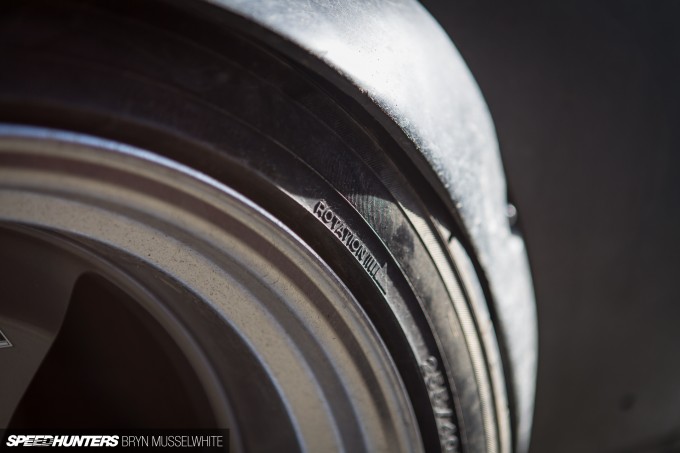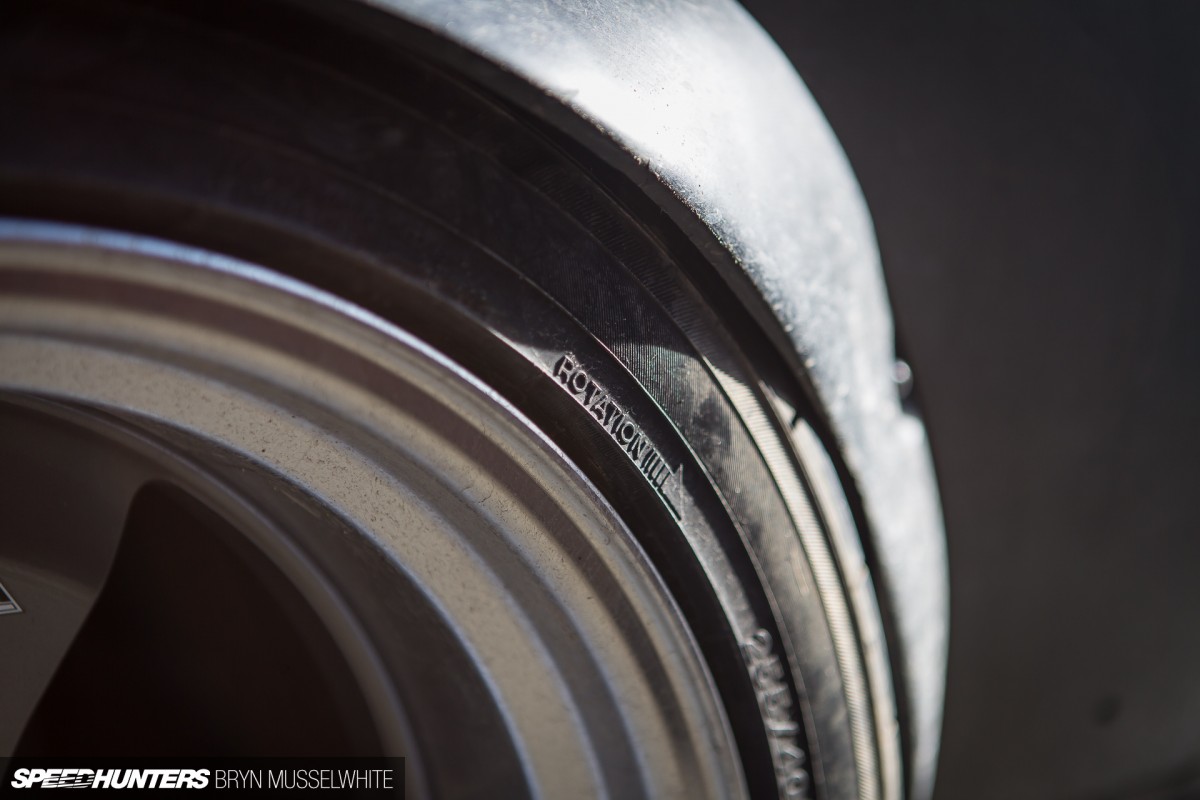 So why now? I recently got married and I'm fast approaching that stage in a feature car article when the owner turns around and says, 'that's when life got in the way', whilst explaining why no car stuff happened for a number of years. That's not to say my wife is trying to stop me from doing anything, no, I just really want to build a house! And I know that's going to take all my time and money. Spare or otherwise.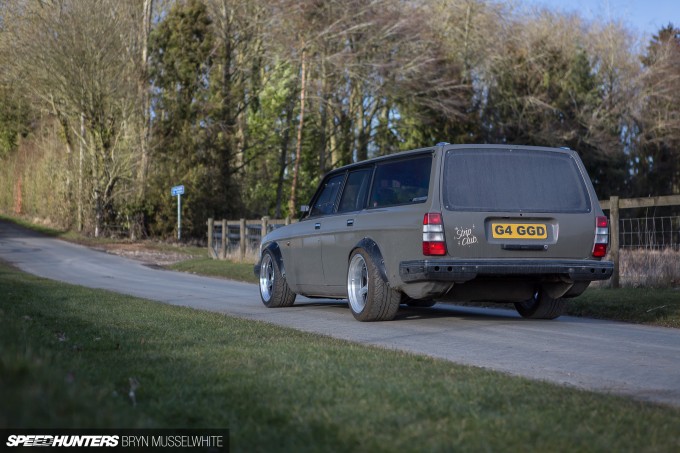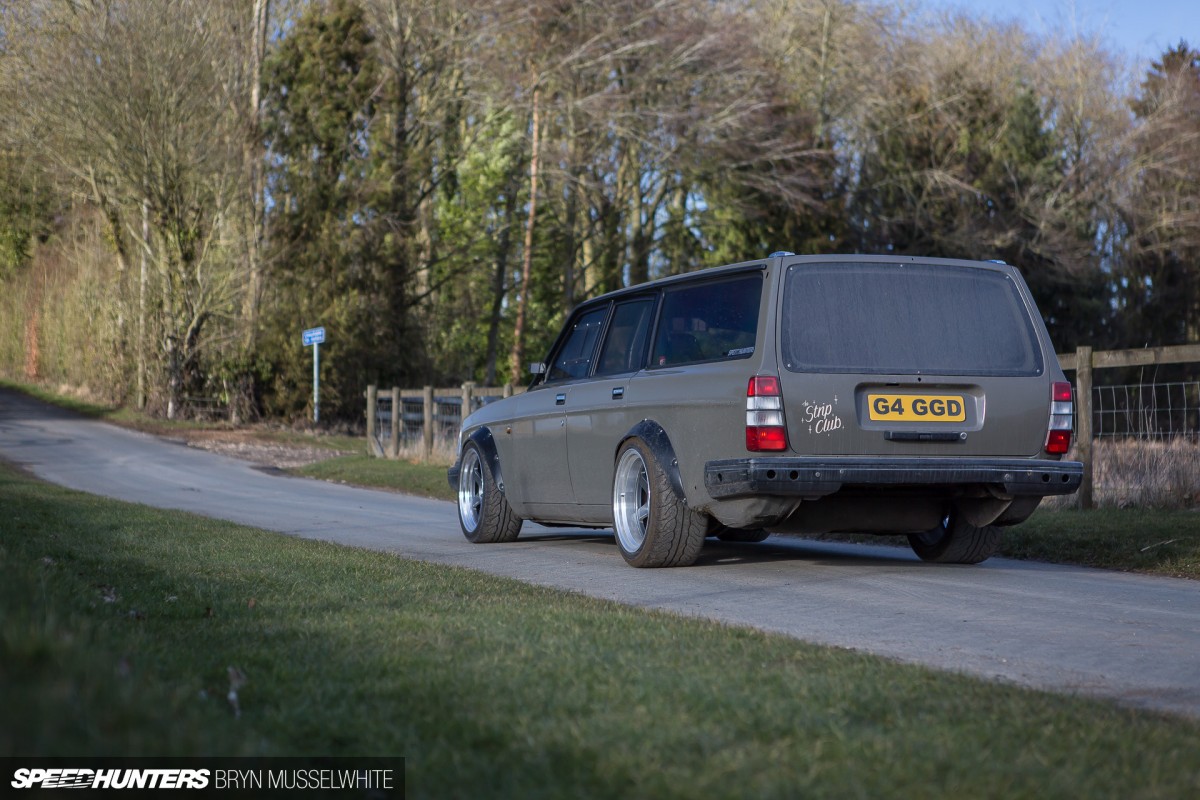 But to just sideline the Volvo is not an option, so I've decided to face up to some home truths and right some wrongs. To be realistic for once and make good. To accelerate the process of getting stuff done.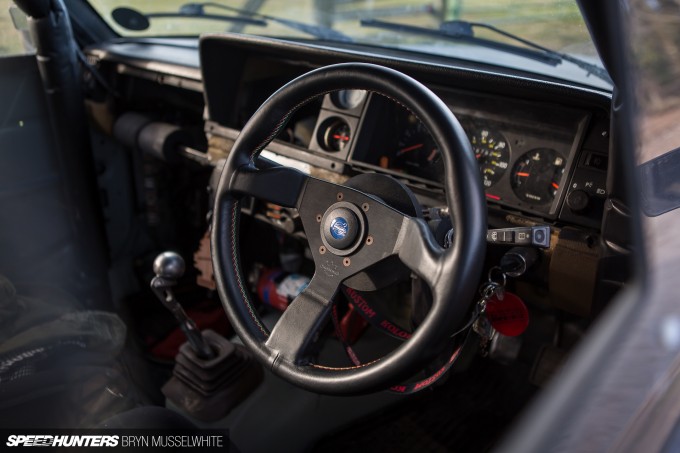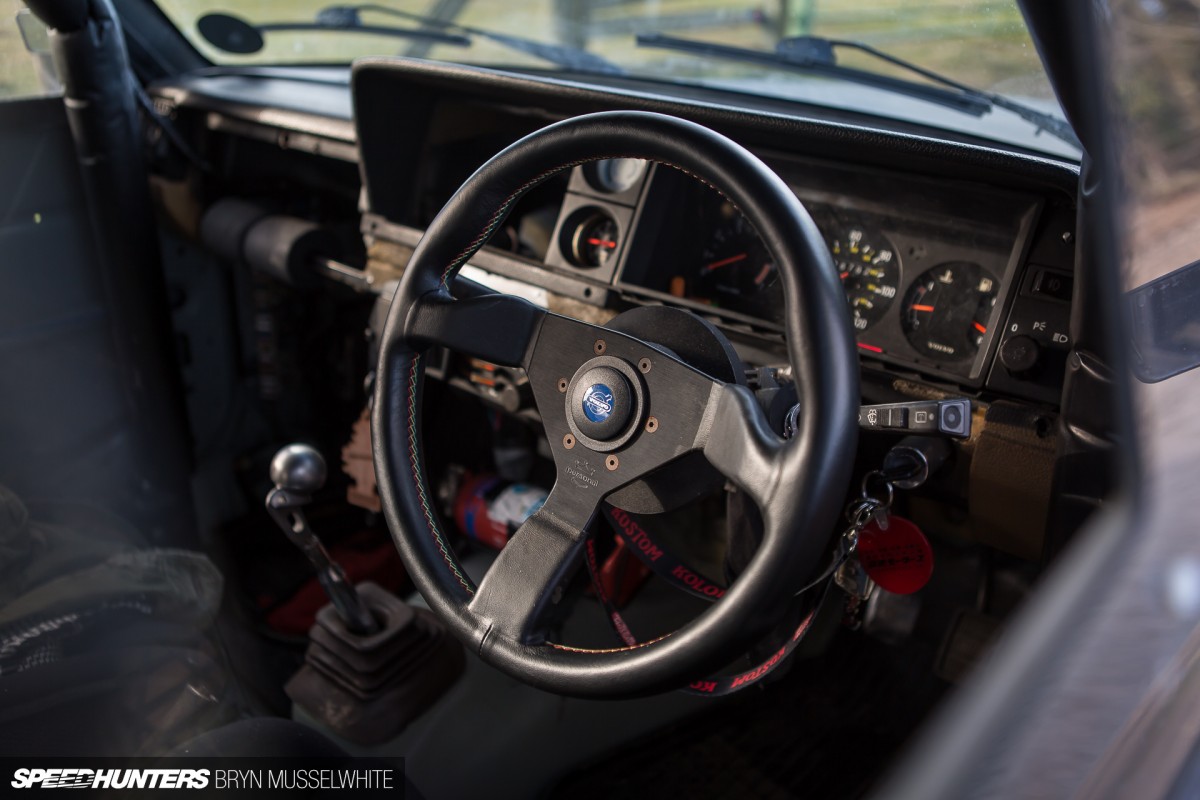 If I'm honest, if I had the last 13 years with the Volvo again, I would have stripped the shell a decade ago when it stopped being my daily, and fitted an LS V8, T56 gearbox and a BMW M3 back end. The interior would still only have two seats, but it would be more complete – a nicer place to be. But I didn't, so that's enough of that.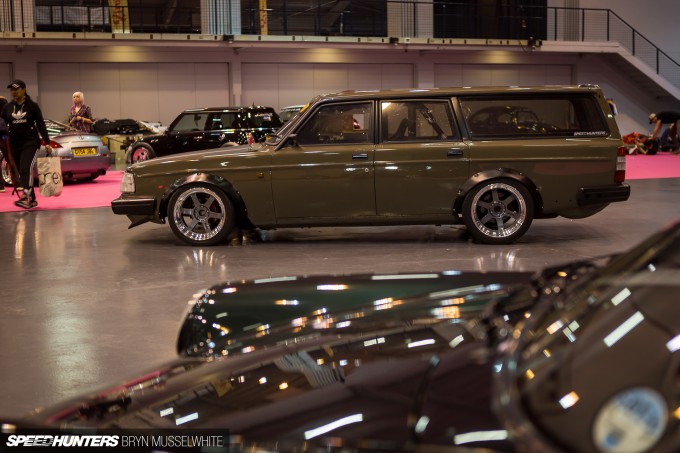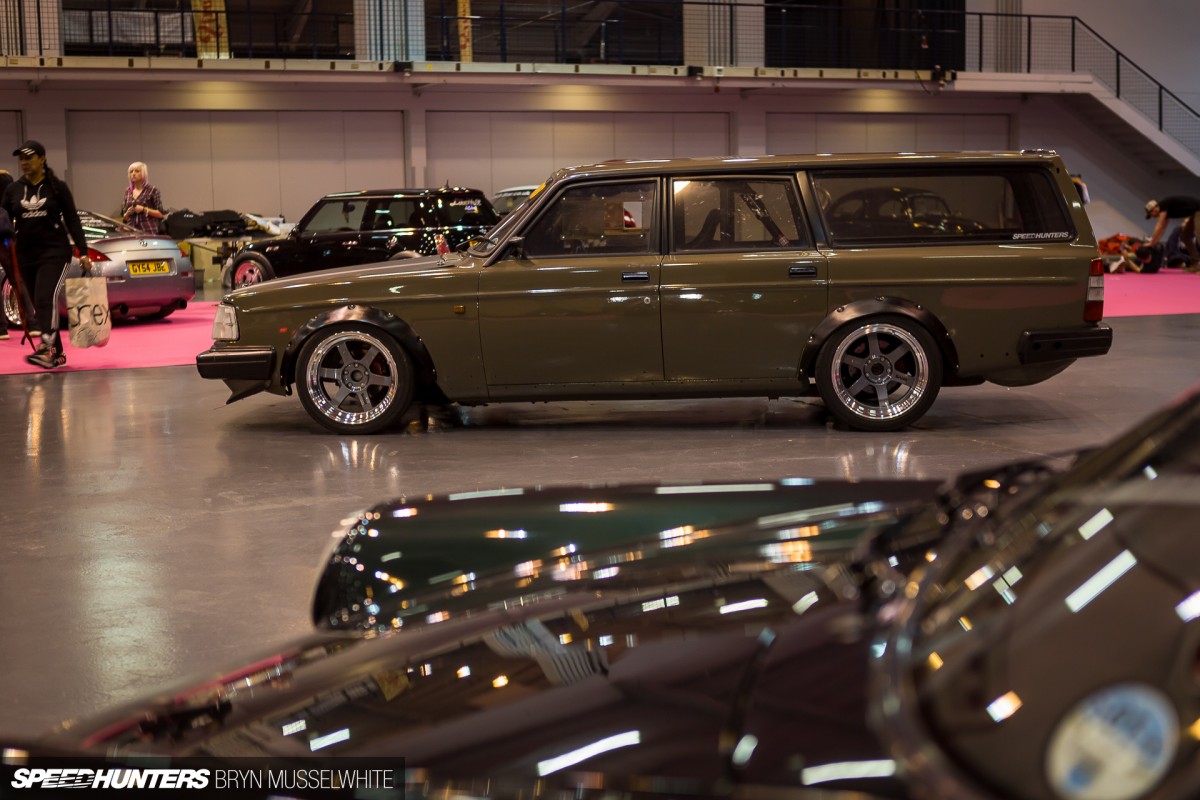 That's not to say I don't get a kick out of the turbocharged Volvo B230 motor, because I genuinely love it. The Volvo engine always makes me come back to the reason the car looks the way it does today. It's all a result of the journey we've been on together. It wasn't laid out on a desk, planned and precise, it's organically evolved over the years and is the combination of all the different decisions I've made as I've grown and changed.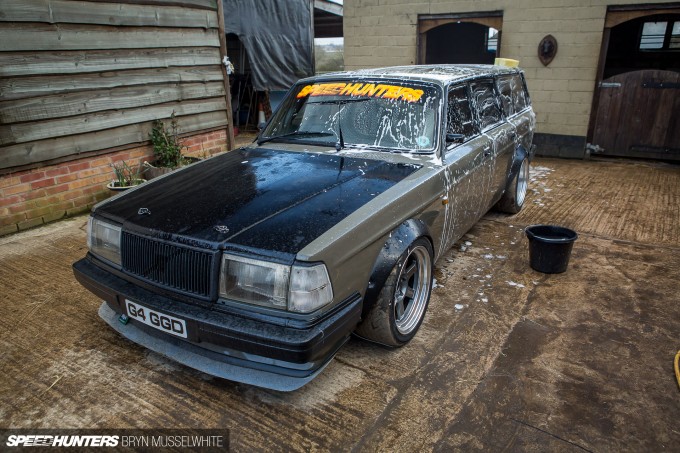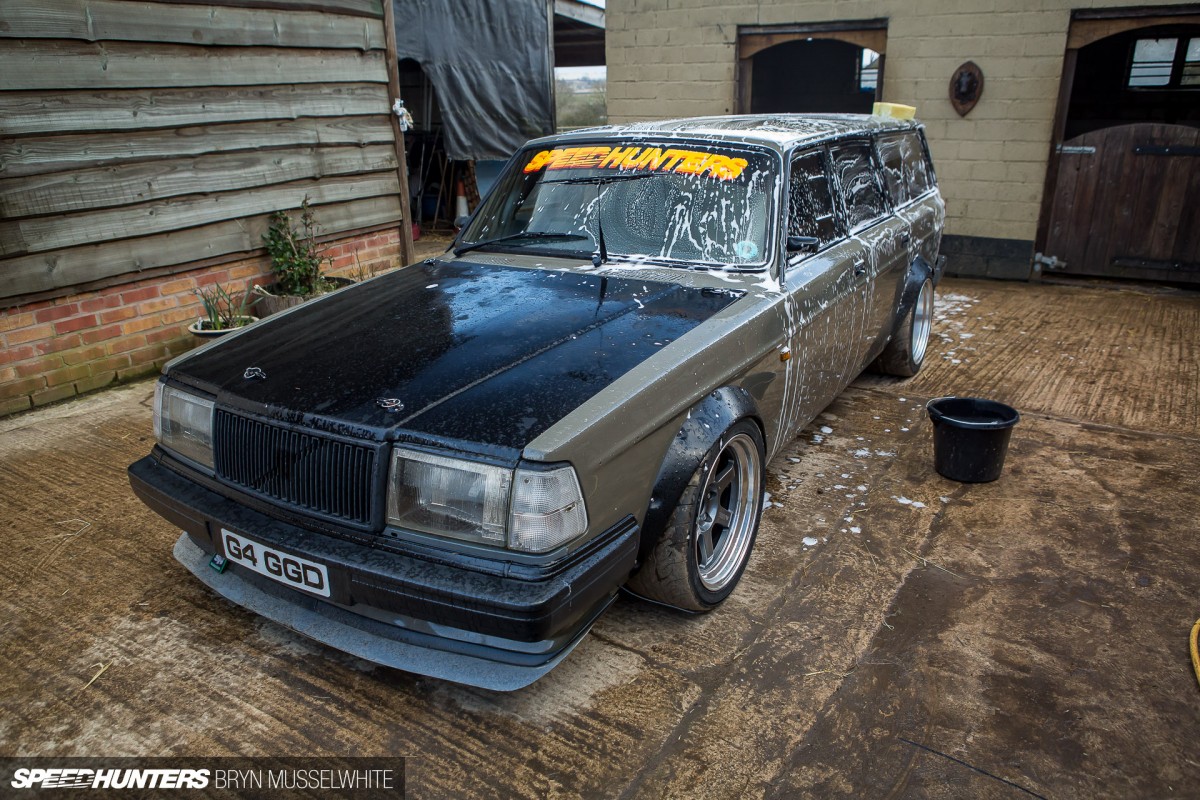 So here we are, an experienced motoring journalist and a butchered Volvo wagon. Is this a mechanical representation of myself? My skill set and attention span mixed in to one mismatched, eclectic, hotch potch of parts and inspiration? I think it might just be.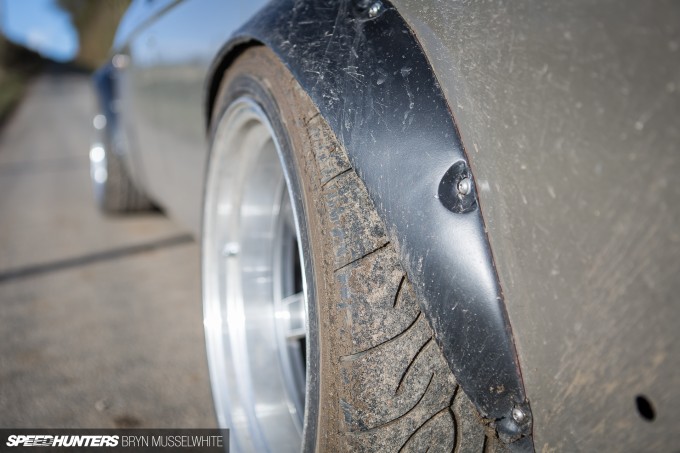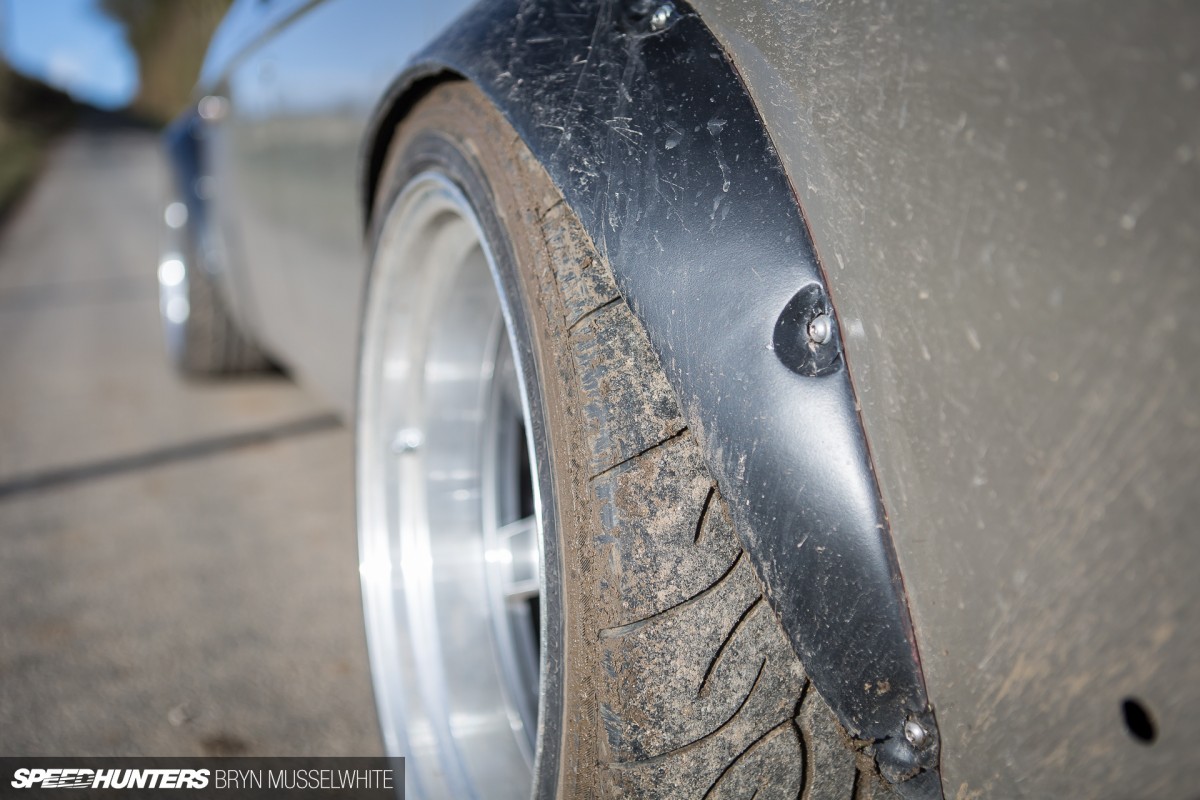 Bearing in mind that I have two other fully-fledged projects in the workshop, I'm not going to dwell on the philosophical side of things for too long. The fact is, I've been away from home a lot since I last showed you the Volvo, which was just after I'd fitted the RAYS Volk Racing TE37Vs, but I've been busy making sure that the list of problems are being solved one way or another.
I Got This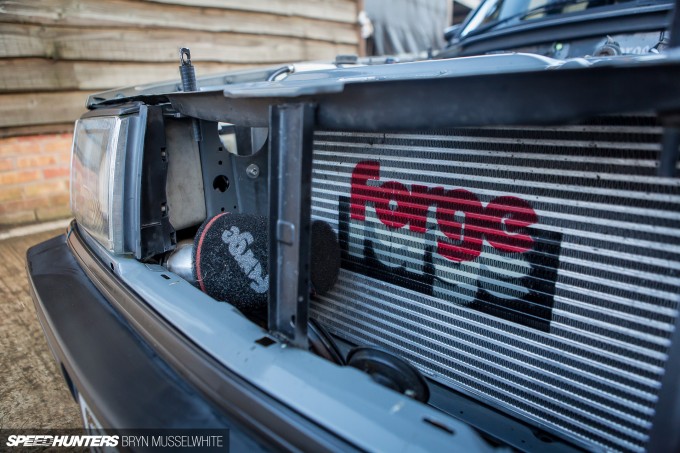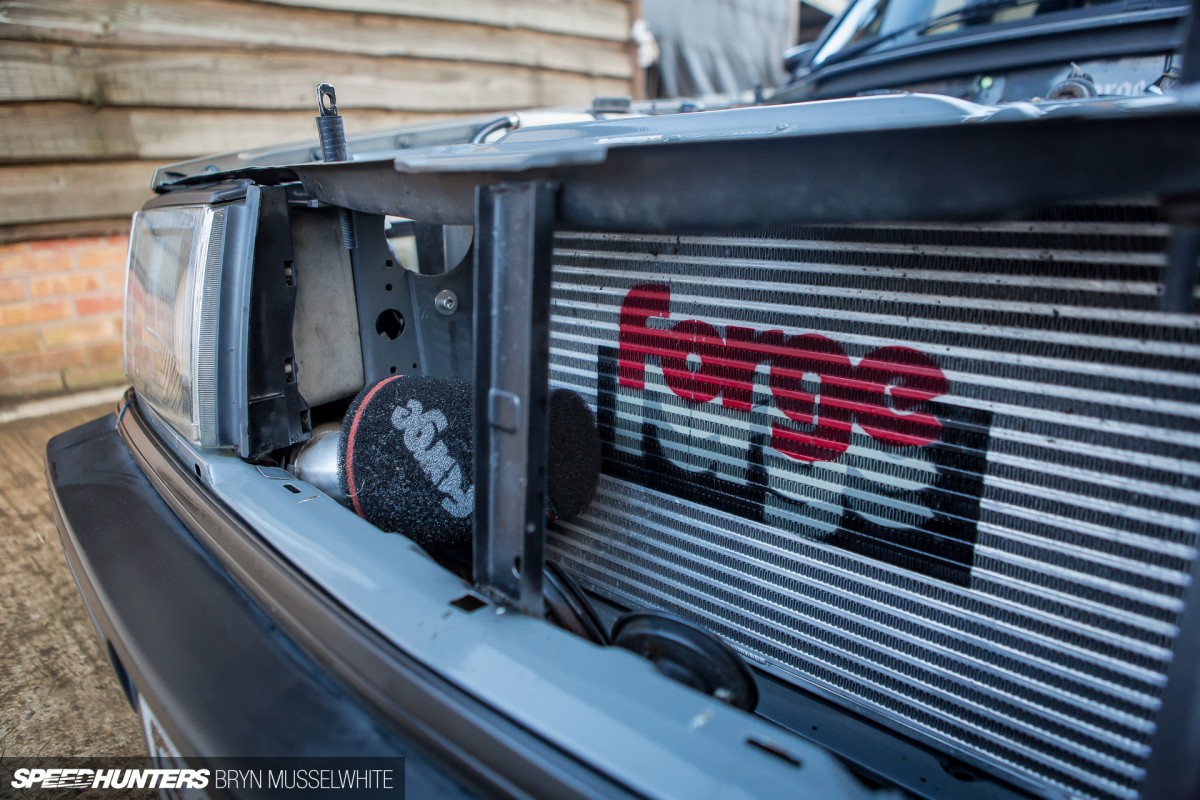 First up is the engine. Volvo specialists are far and wide, but luckily for me this engine was built up by a previous owner to a good standard with uprated internals. So with some extra boost, fuel and cooling I knew at some stage I'd be able to up the power. I like to keep things local if at all possible and I'm very lucky that living in the centre of England means I'm firmly camped out in a part of the country that's rich with engineering talent, so I can pick from some of the best.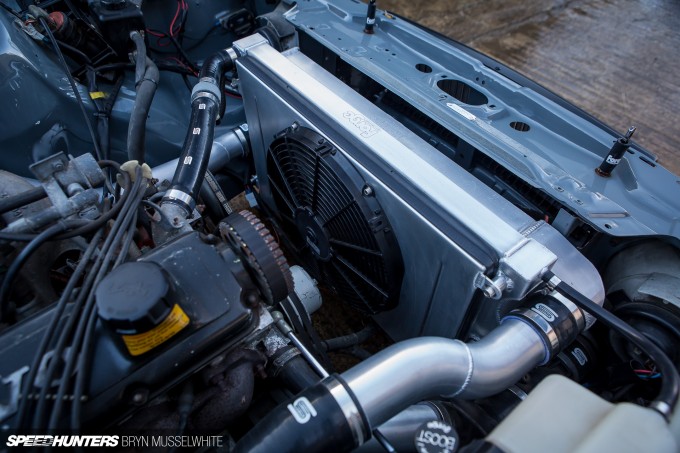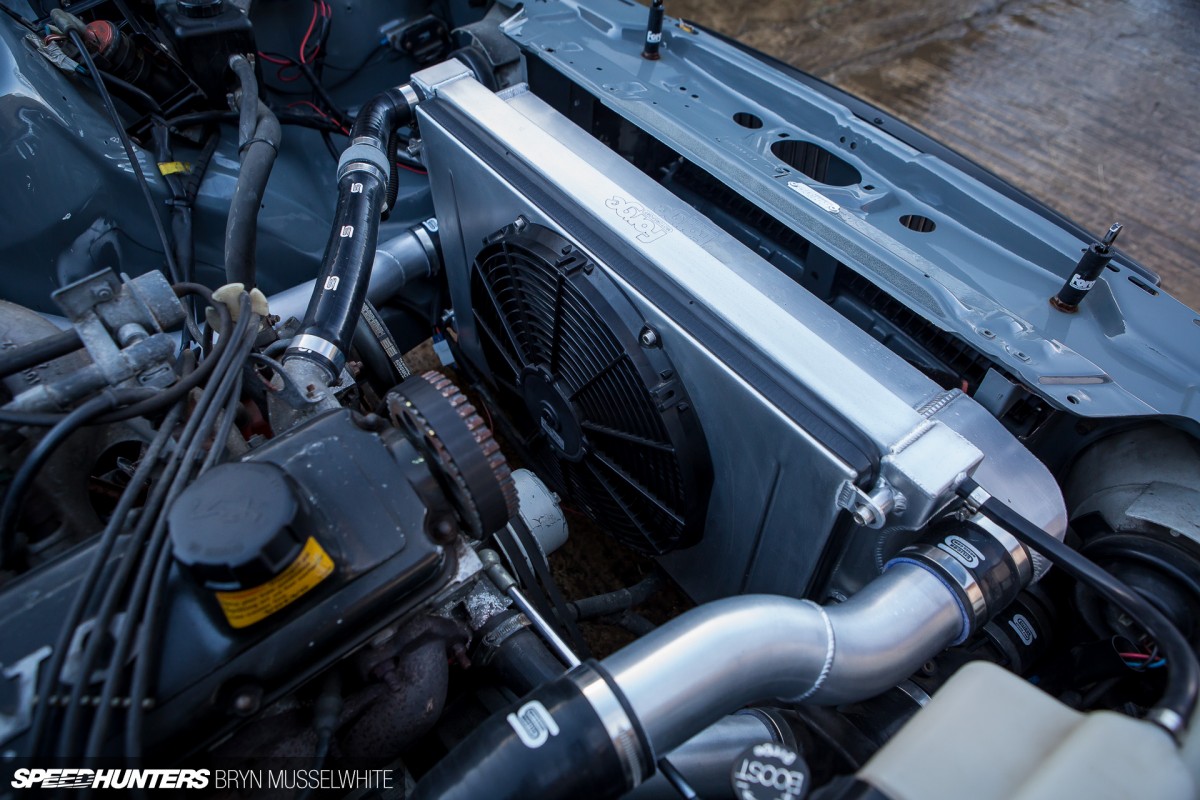 Forge Motorsport, who built one of our favourite Mk1 Golfs, are within an hours drive, and nearly two years ago they fabricated a gorgeous radiator and intercooler combo for me, with hard pipes and silicon hoses from their sister company, Hosetechnic. I still get a little excited every time I see it because it's indicative of the quality I want for the rest of the car.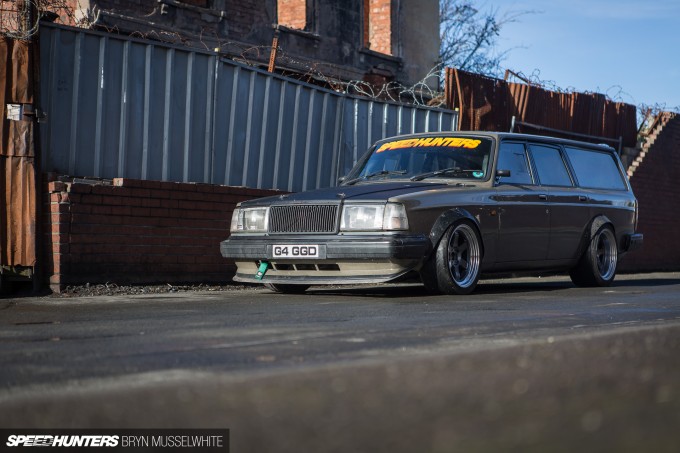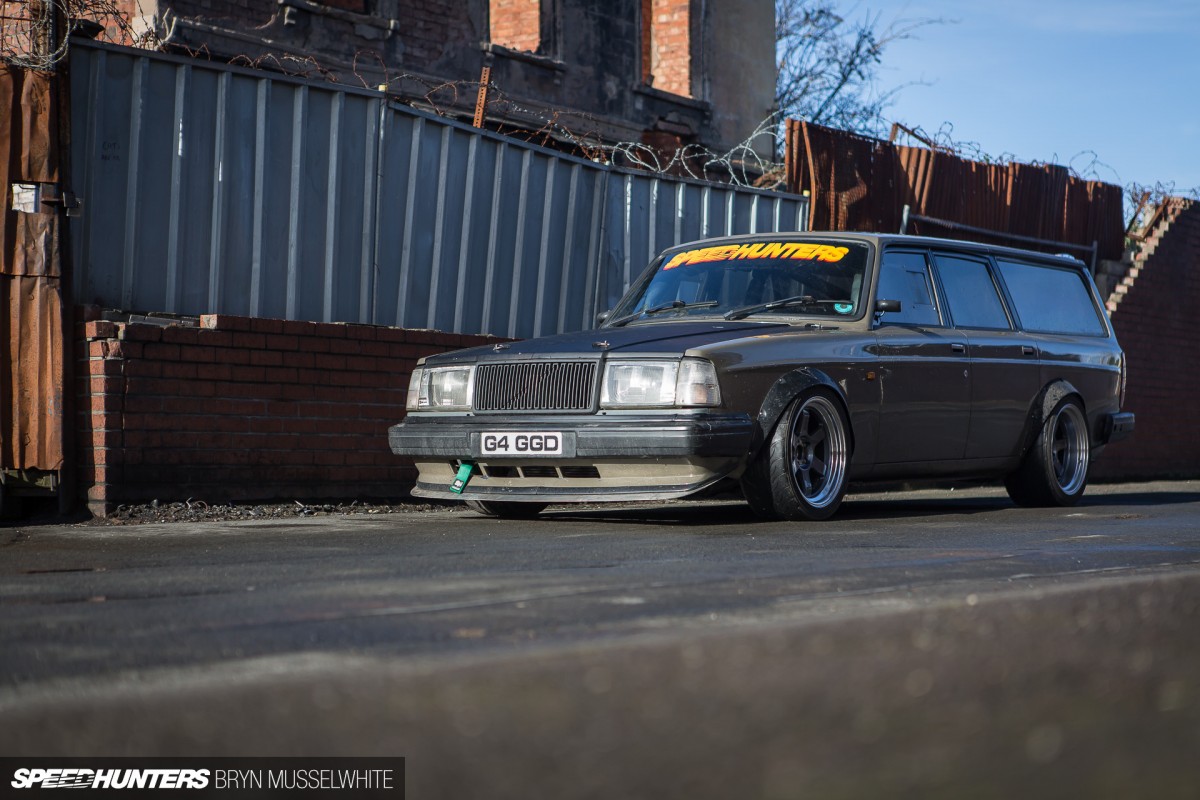 So that's the cooling taken care of, but Mike who put together the Volvo wagon which my engine came out of had used Motronic LH2.4 engine management from a later model. This is all well and good but it's never going to provide the stable tuning platform which I am looking for. So inevitably I've been looking at aftermarket ECU systems for a couple of years now.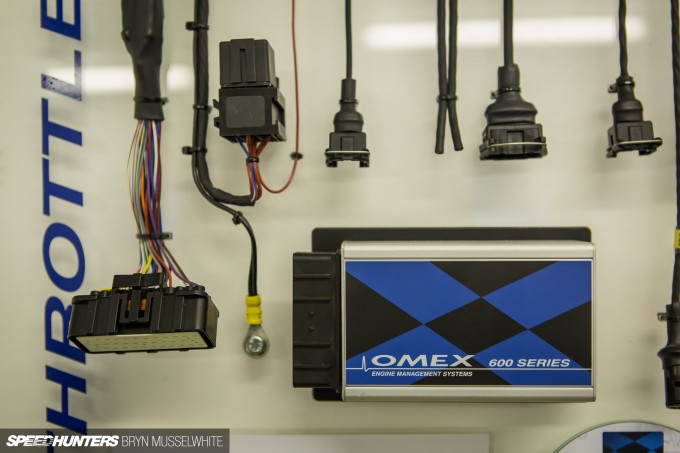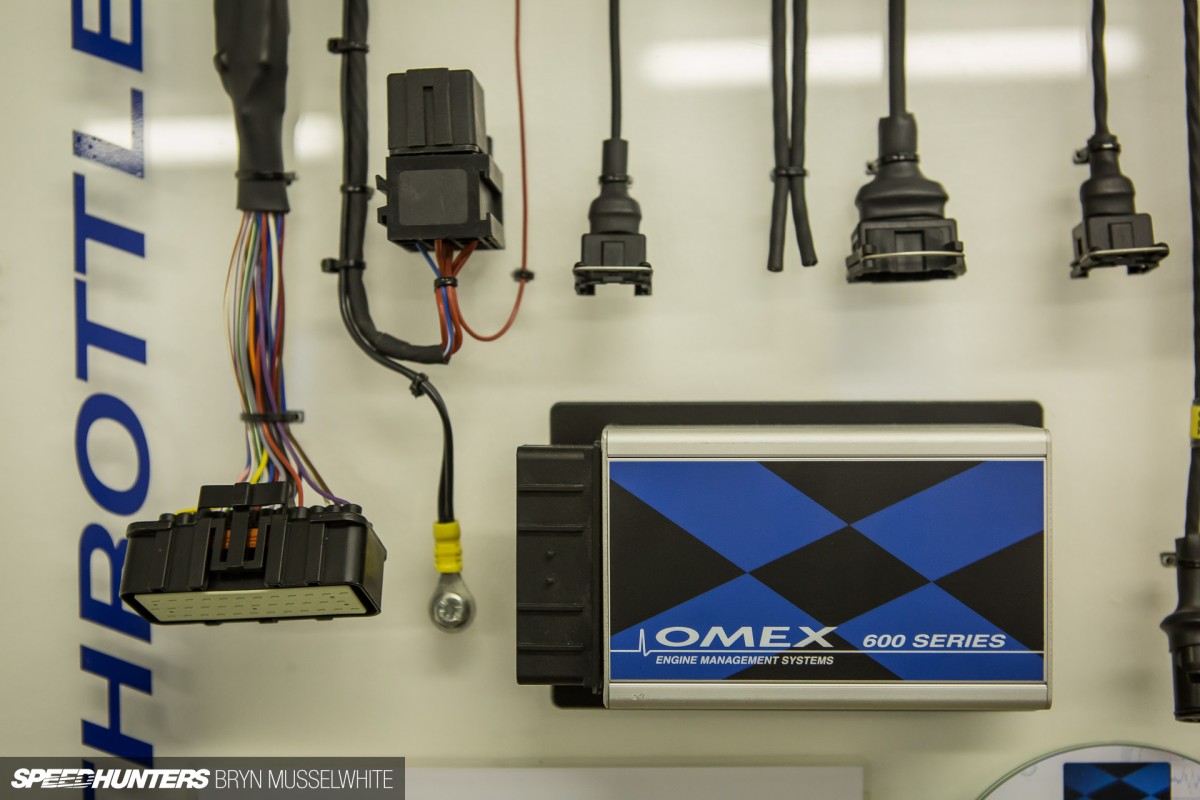 Amongst the many I've considered is OMEX. In the summer of 2013, when the engine swap was first completed, I met Richard Wragg who owns OMEX Technology, who liked the Volvo and suggested we take a look at some solutions. I've finally got round to going to their head office (again under an hour away) and I think we've come up with something that will work very well. It doesn't support a tablet-based dashboard which is something I really wanted, but it was great to get some sound advice on what the next step should be.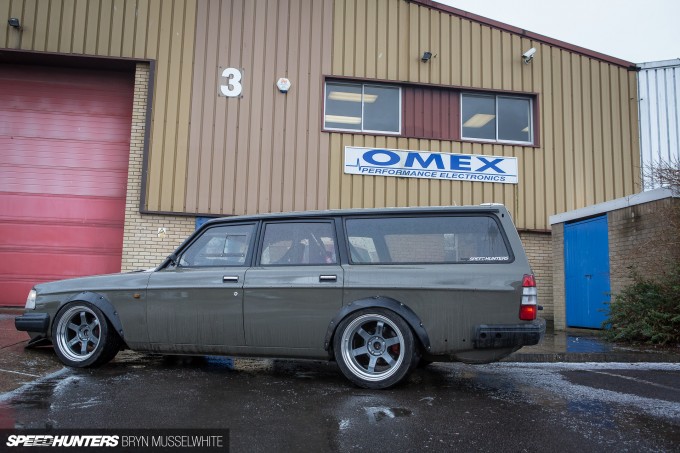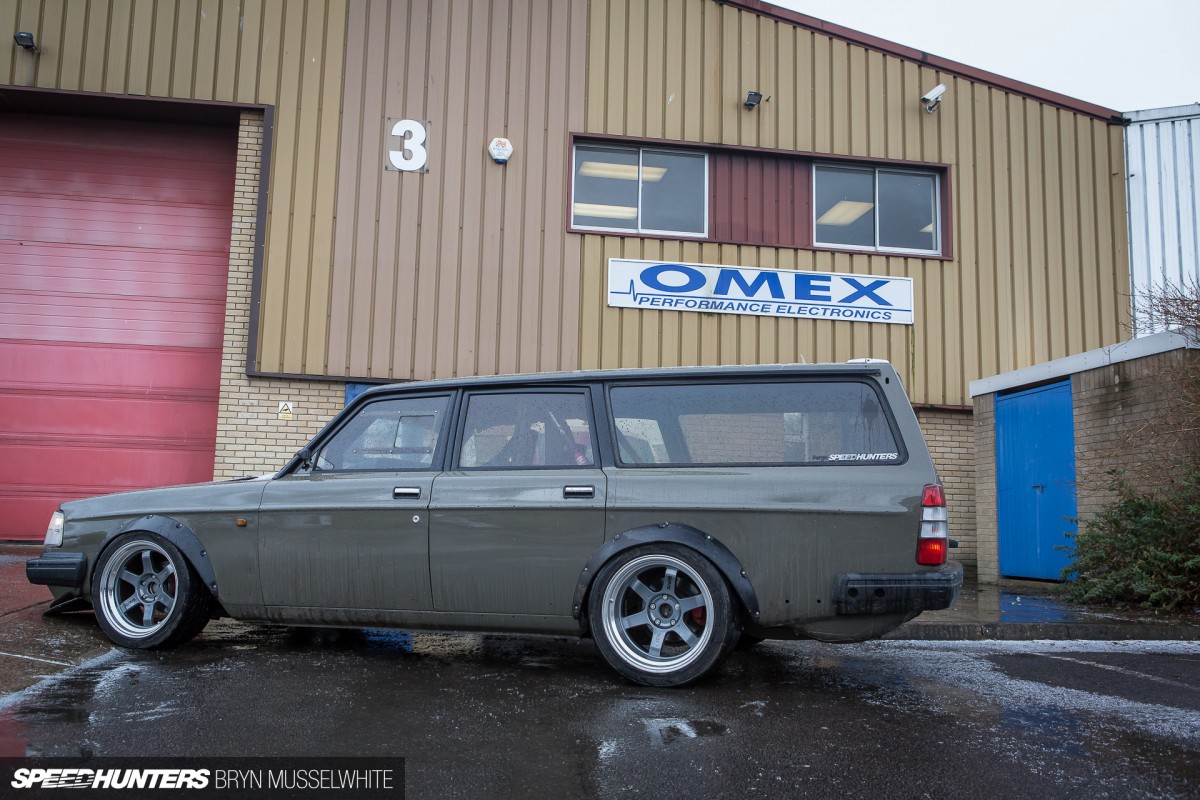 So it looks like I'll be ditching the distributor and going for a coil pack, and hopefully then I'll be well on the way to sustainable, reliable power. And anti-lag… It's all about the anti-lag.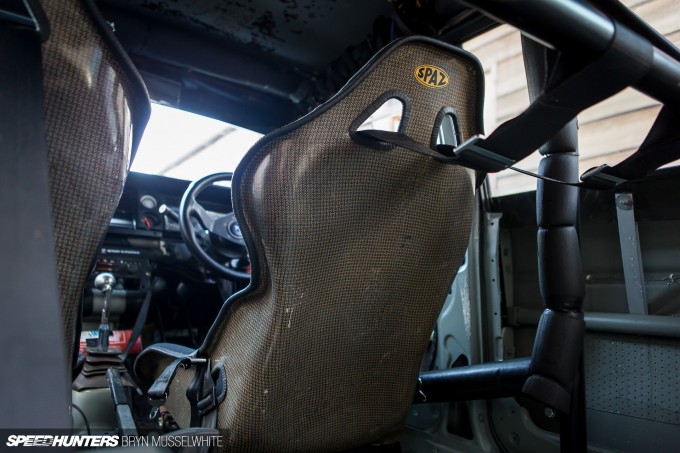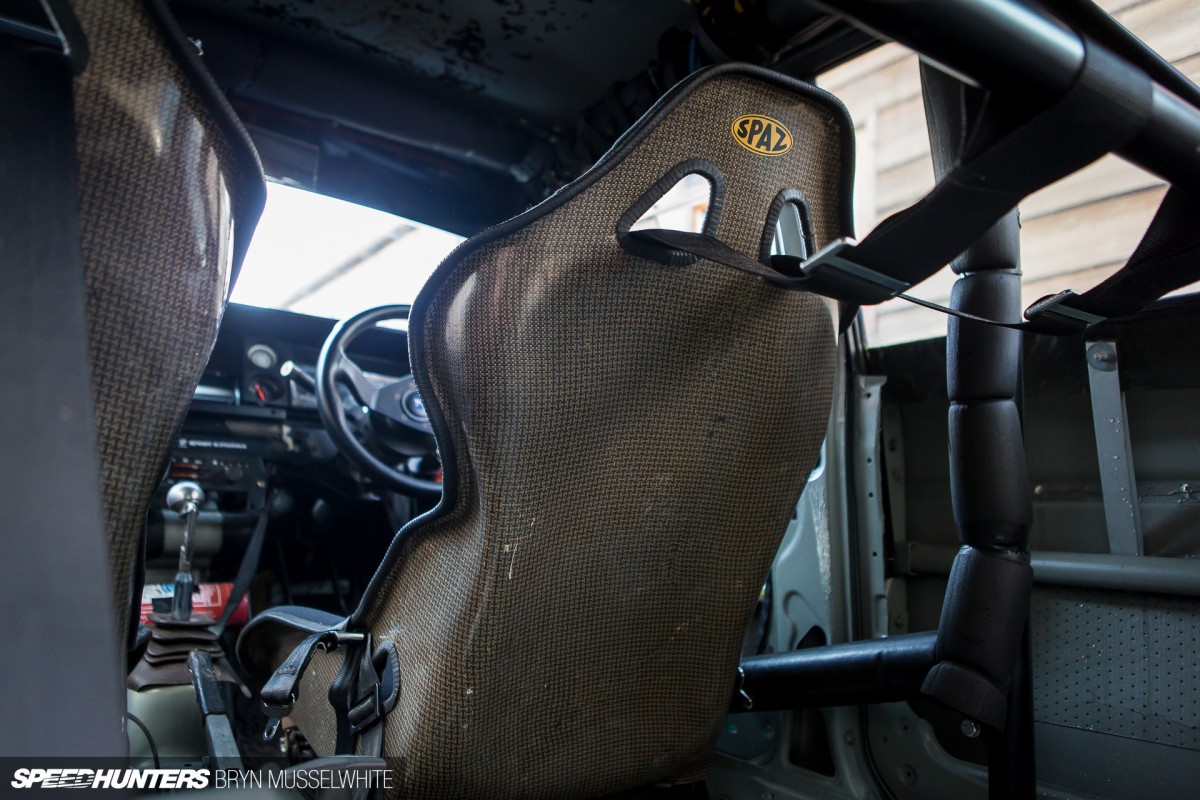 Remember what I said about the comfort thing? Yeah that. I stripped the Volvo out originally to make it faster, but now I have additional power with more on the way, I can look at adding back in some comfort. First up are the carbon bucket seats which I've done well over 30,000 miles in. They've held up remarkably well, but the trim is looking a little tired, plus the shape isn't as supportive as it could be, with the laid back head rest area designed to accomodate a crash helmet.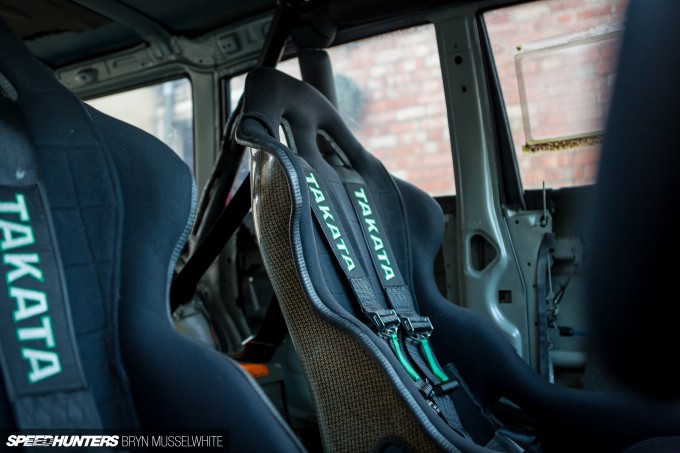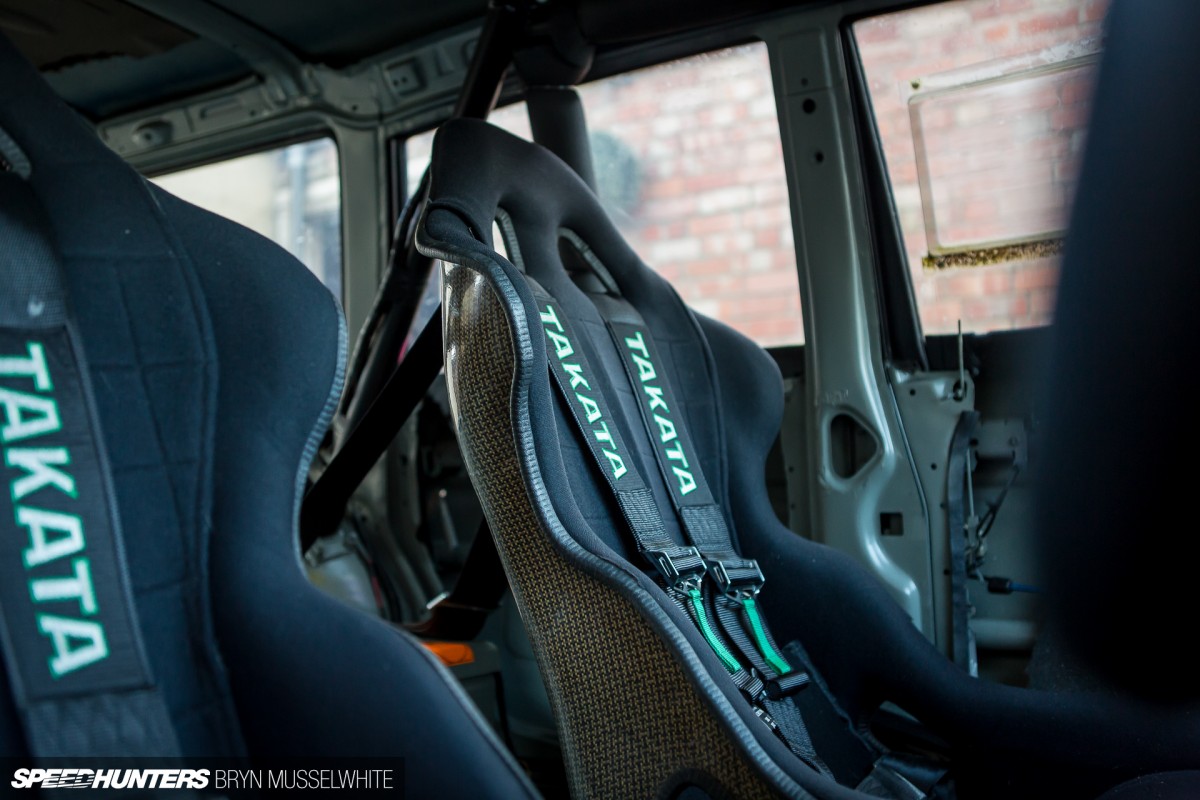 I've looked at getting these retrimmed or buying something like Mitsubishi Lancer Evo X Recaros, but the trouble is neither would be exactly what I wanted and both would cost a good chunk of money that could be put into a new pair. Once again, an hour up the road are Cobra Seats, I know, right? How convenient! And if they're good enough for our own Scion Tuner Challenge FR-S then I'm done. The other reason for choosing Cobra is that my first pair of bucket seats 20 years ago were made by them, plus the more I've seen of their custom trimming and embroidery the more I want it. And as these will hopefully be the last seats the Volvo sees, I'm hoping I get this right! I've got something unique in mind that should look good and wear well too.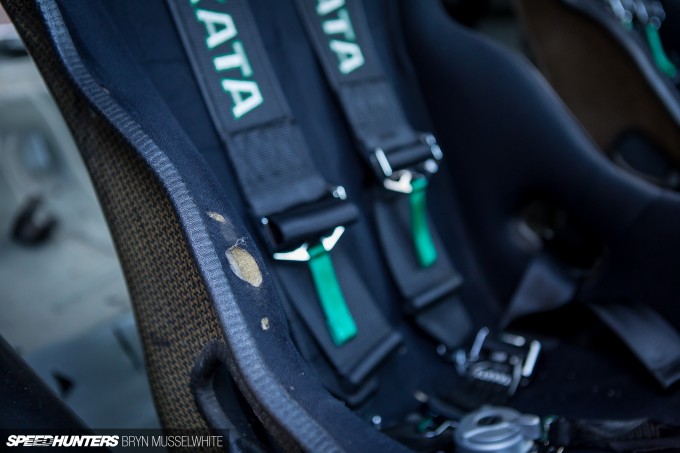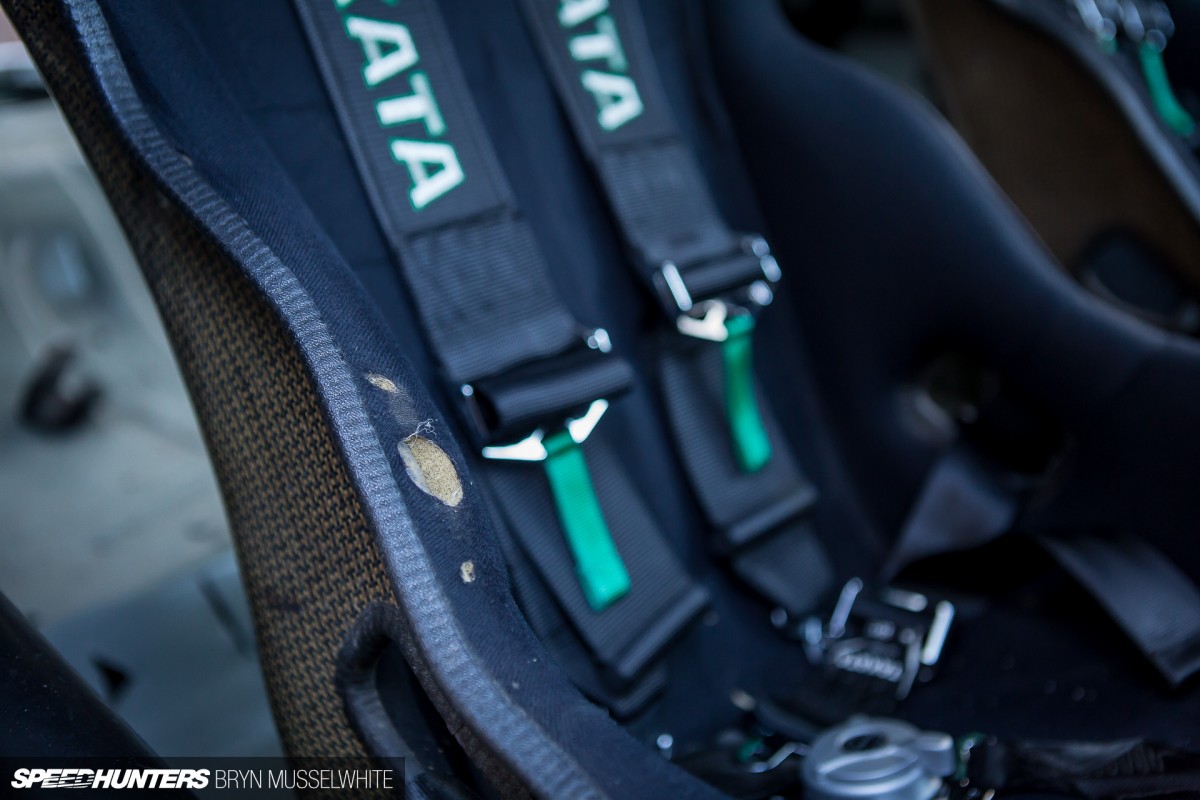 I'm also going to take a look at how seats are made whilst I'm there -something I reckon a few of us should be interested in, right? Material choice and seat strength is something we see pop-up in the comments section from time to time, and it's something I've never really known much about, so it makes sense to have a poke around as we've got the chance.
Final Frontier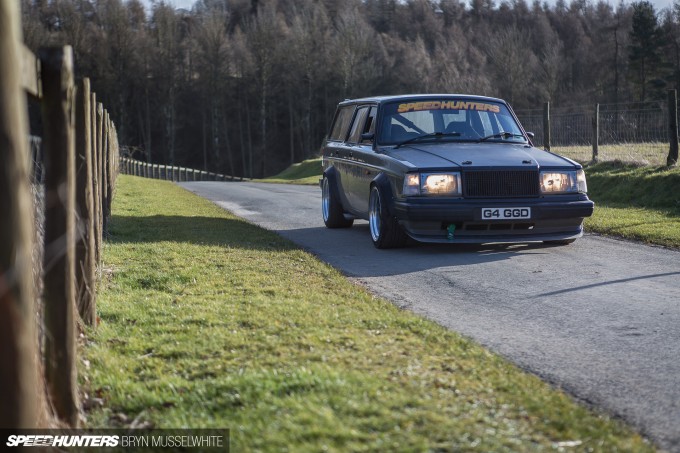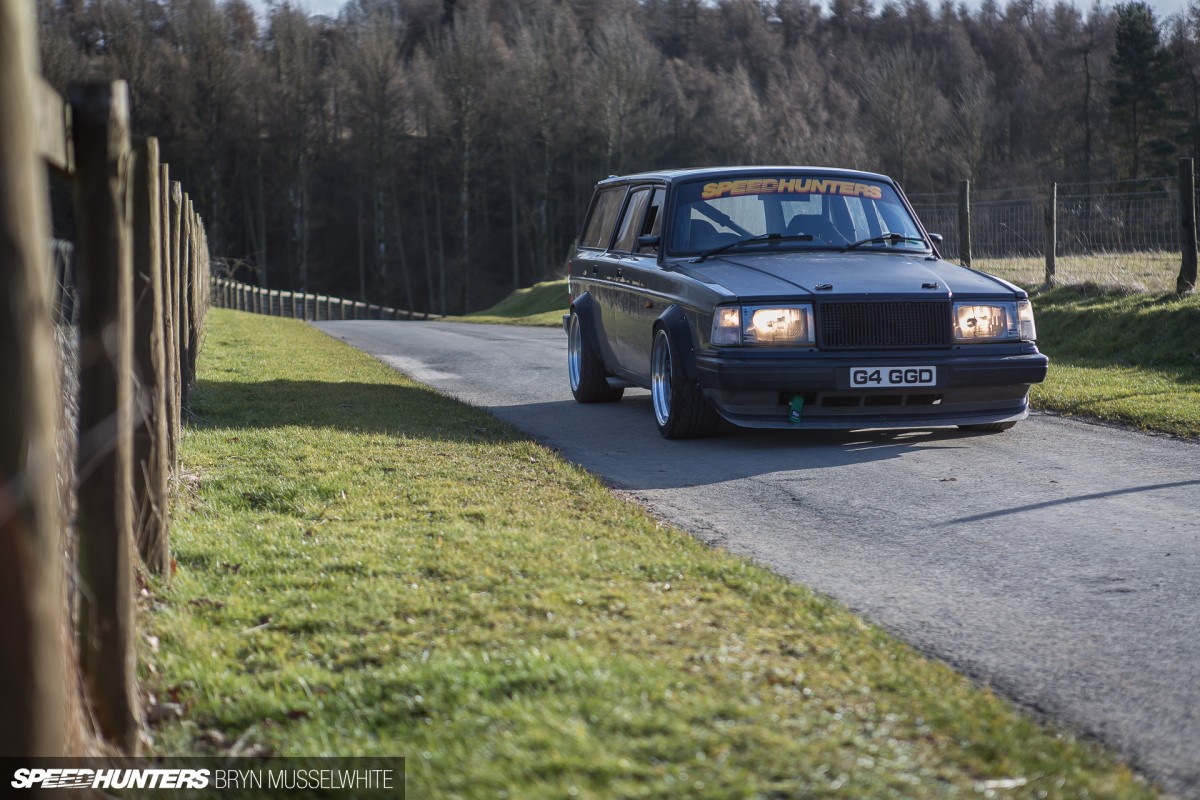 So this time it's all about doing it right. I've got plenty of other things to attend to as well – some simple, like adding sound deadening and cleaning up the polycarbonate windows, which are getting more and more scratched as time goes on. Others are a little more complex, like stronger engine mounts, a silencer for the exhaust and some fuel system mods. But they're happening and I'll be able to tell you more about them in a couple of months.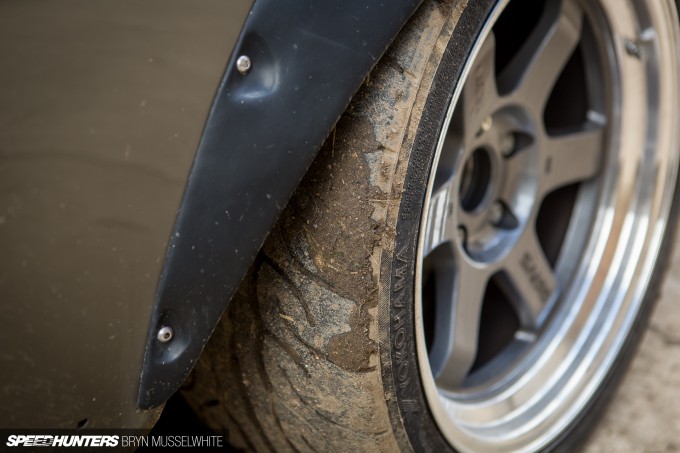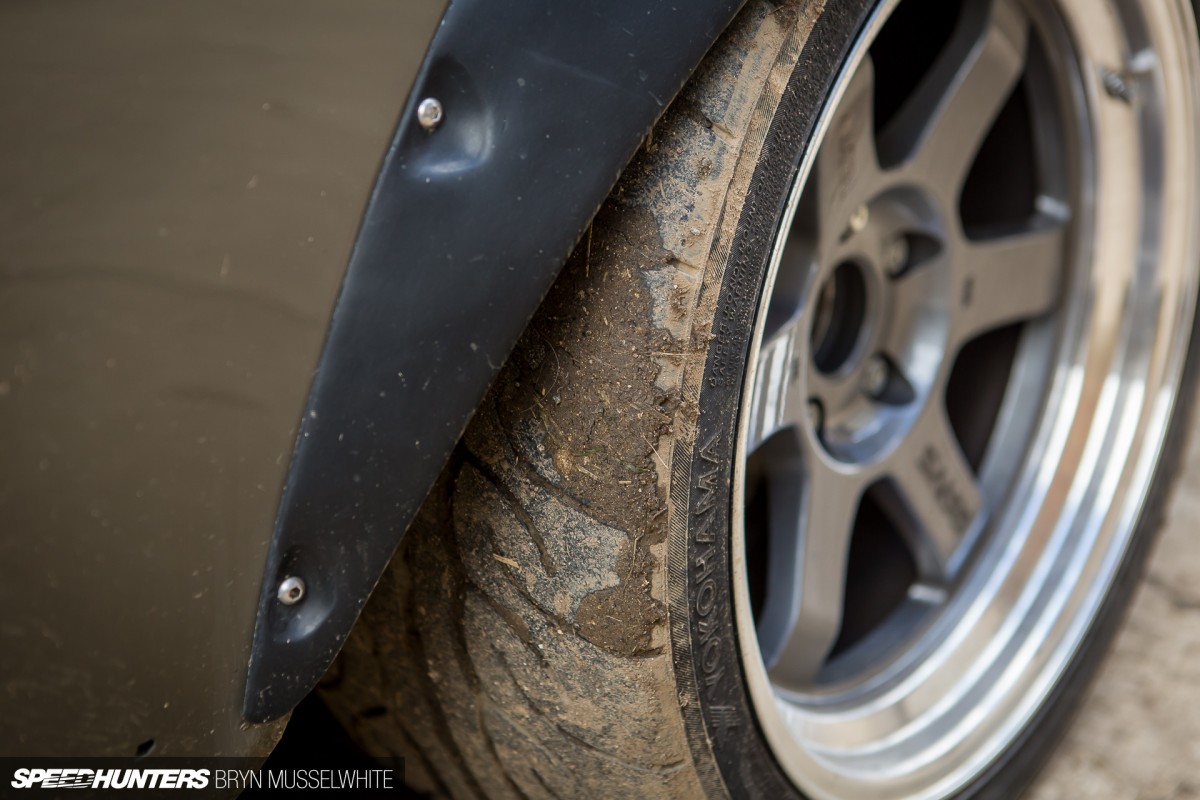 You may have noticed the Volvo isn't that clean in any of these pictures, apart from maybe the one where I'm actually cleaning it… Oh, and the one taken at the excellent Wheel Whores indoor show last November.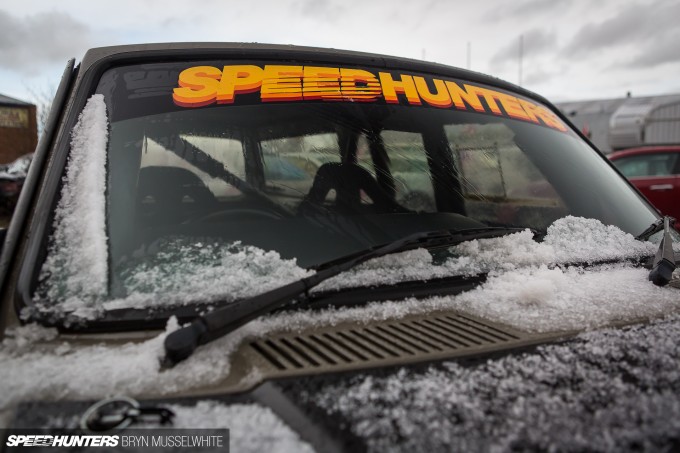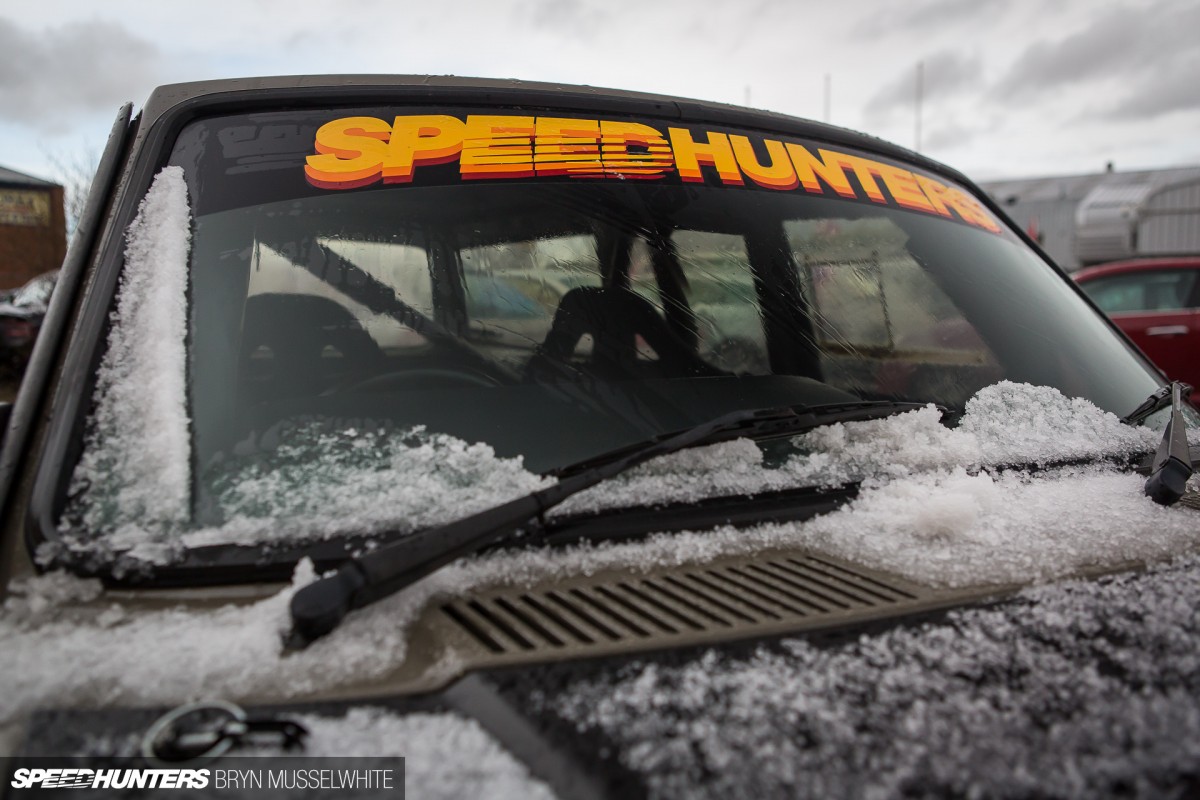 And that's because the UK in winter means wet skies, sometimes freezing, and you can get sun and snow in the same hour, let alone a day. I think that's why I went for three of our coloured windscreen banners, and layered them up, just so I could have something bright on the Volvo! Keeping everything shiny is pretty much impossible if I actually want to drive it though.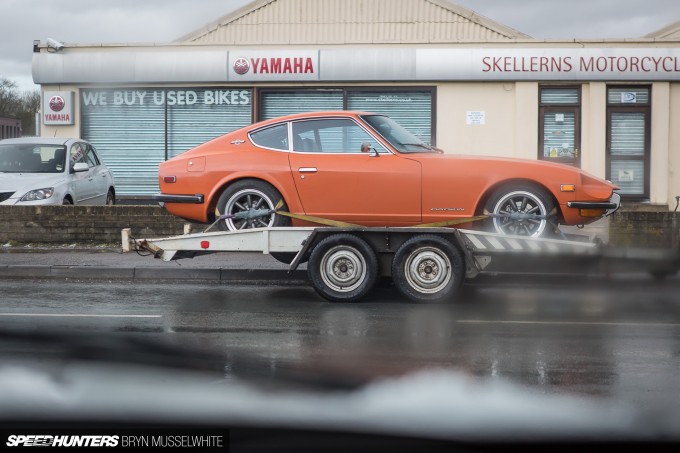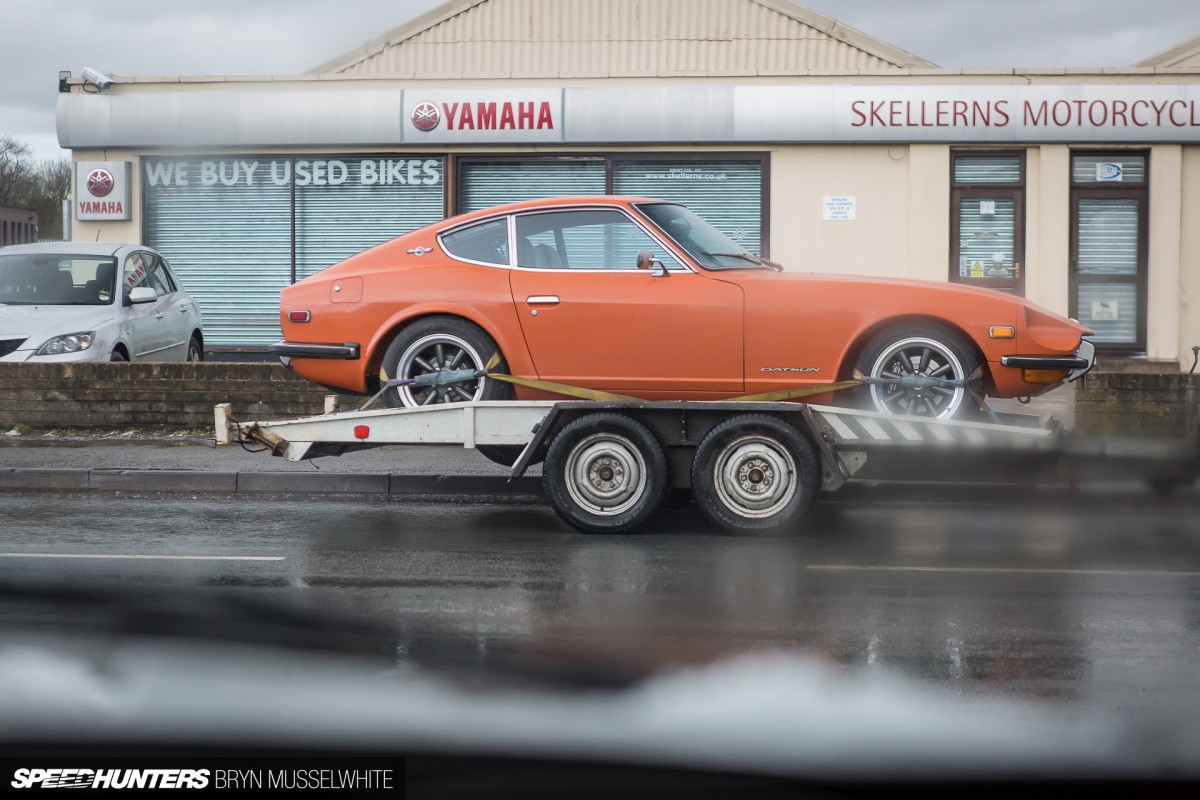 And I do. I properly adore this car and although it means stuff gets scratched or worn, it really is all about the driving it for me. Whilst out and about I spotted this clean Datsun and obviously it made me think of Larry and Ole Orange Bang, another Speedhunters project car that gets abused. Right now I'd happily take balmy SoCal and some canyons.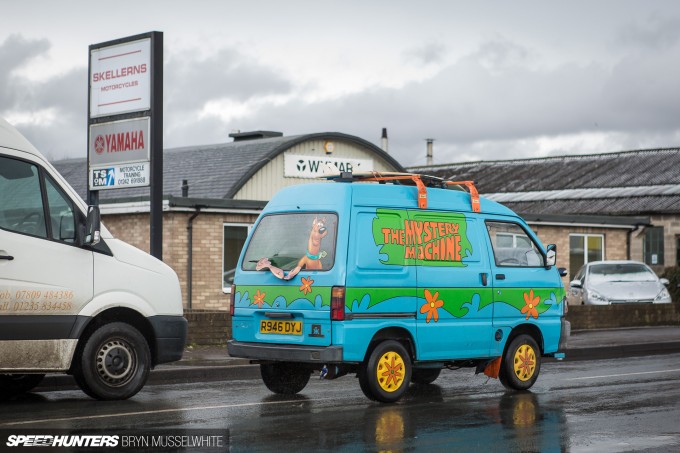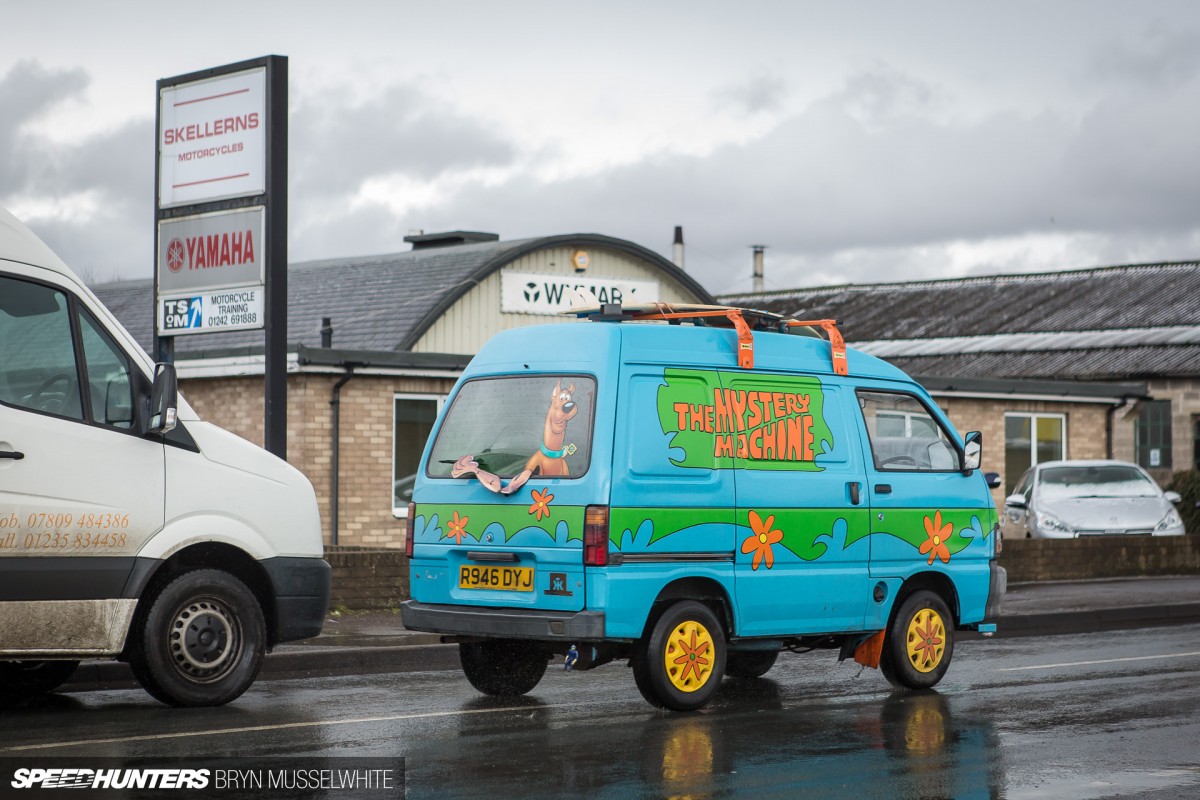 Whilst taking the shot of the Datsun sat at a junction, Scooby and crew drove past. I'm not sure where Fred thought he was going to find some waves around here, and the downsizing of the Mystery Machine must make it a squeeze in there. But it's good to see the guys are still out there. Those crazy kids…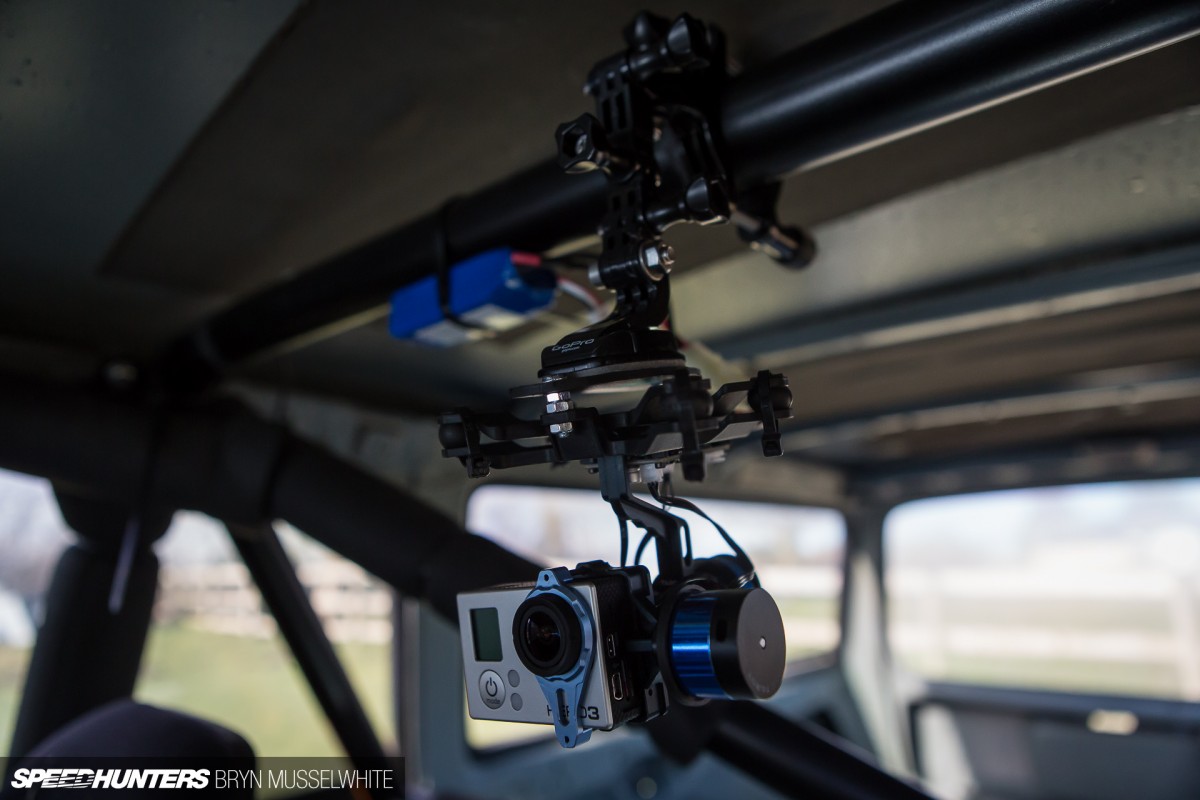 The other thing I've been messing about with is a custom mount for a Tarot T2D GoPro gimbal. The plan is to do as many track days and 'fun' driving as possible this year, so naturally I want to be able to record as much of that as possible. But solid mount GoPro footage can sometimes be shaky and annoying, hence this upgrade. I would have some sample video for you but the gimbal decided to stop working just after this photo! Next time, I promise.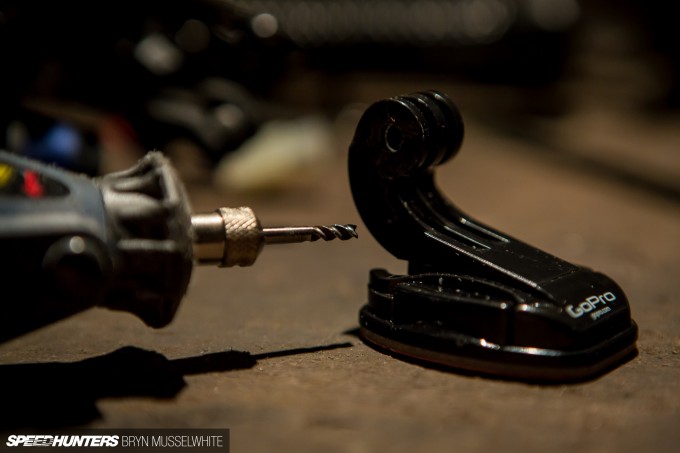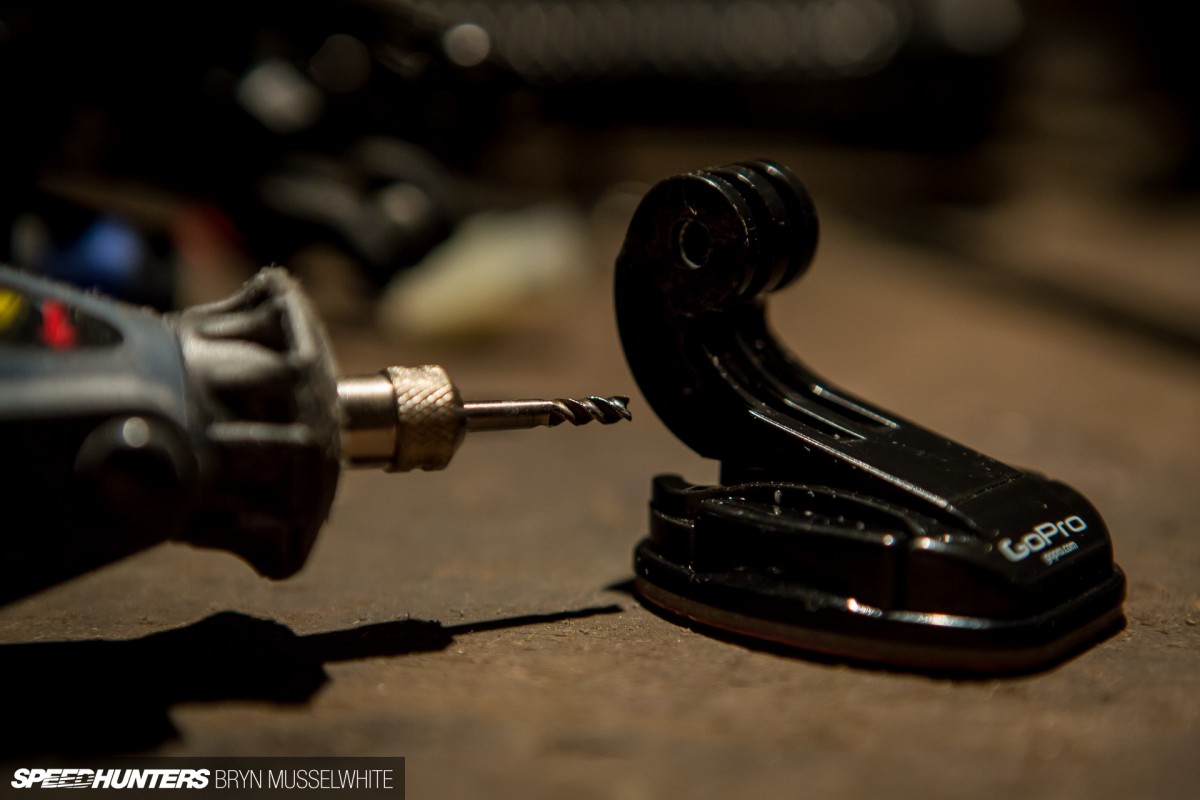 When faced with having to make a custom mount, I thought to myself, what would Keith do? Mr Charvonia, our resident car builder, has a painstaking attention to detail, but I however, do not. With a little bit of Arizona inspiration though, I broke out my combi grinder and modded a genuine mount, the last thing I need is a cheap knock-off job failing because I've weakened it. Nah, I only ruin genuine products!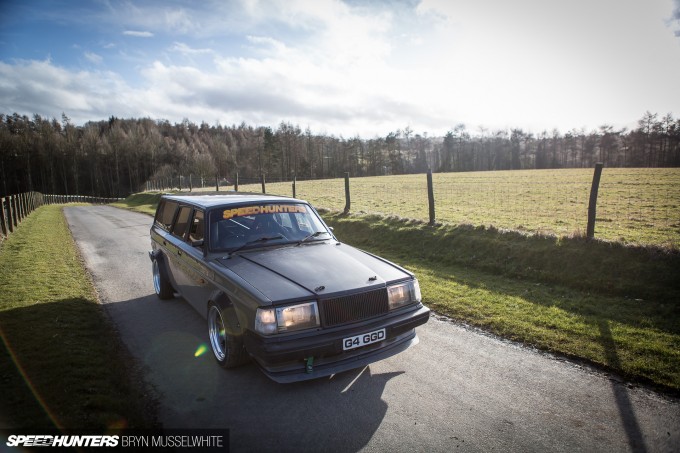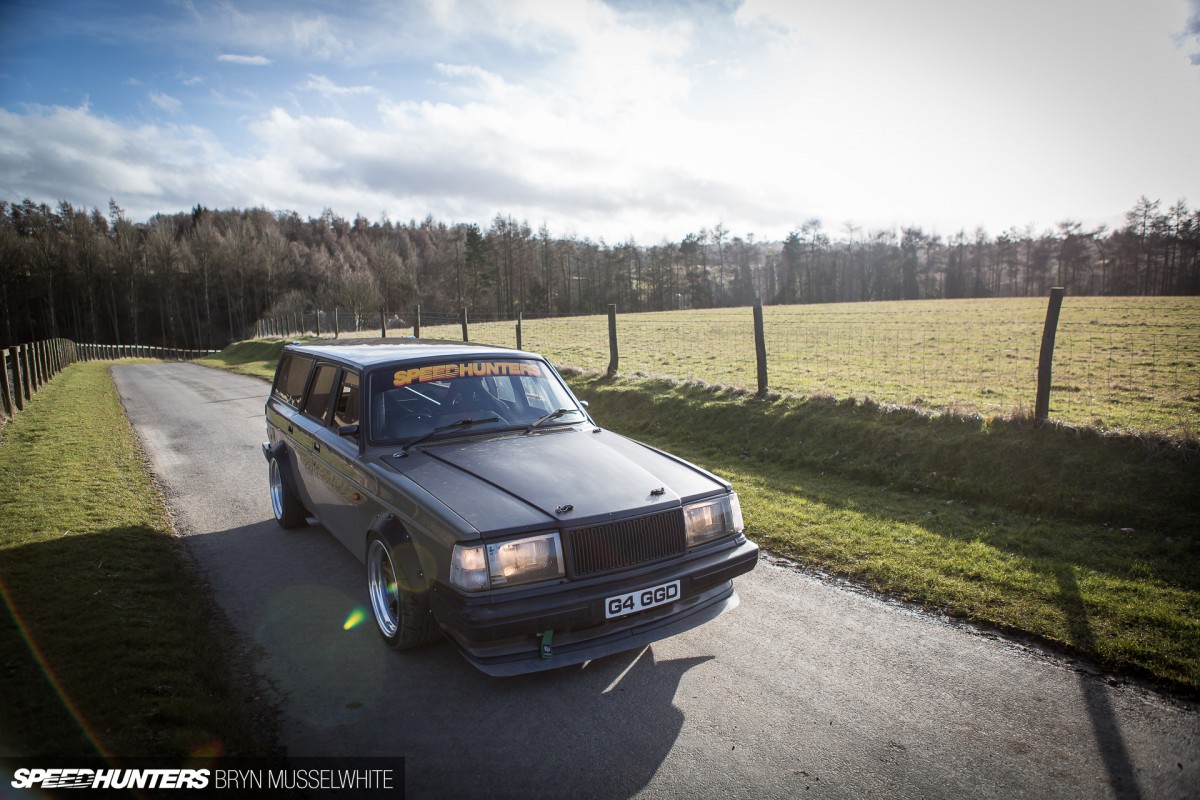 So that's where I'm at right now. I never thought it would come this far all those years ago and to be honest, I'm glad I didn't think too hard about it. Who knows what would have happened if I'd have stuck to a plan? Or even had a plan at all!
As ever it'll be interesting to see what happens next. I do know that from now on there are going to be no corners cut or compromises though.
Bryn Musselwhite
bryn@speedhunters.com
Instagram: Speedhunterbryn
Cutting Room Floor