I Want Those
There are a couple things you should know about me: I love wheels and I'm indecisive. Those two traits should go really well together and you'd think that I would be the kind of person to swap wheel styles and sizes to suit my every whim.
But I'm not, because I love wheels so much they have to be just right.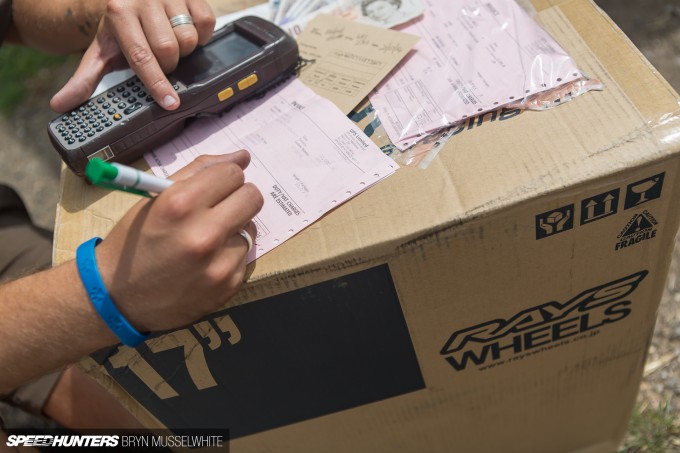 When it comes to my own cars I make decisions either very quickly or over an absurd length of time. There seems to be no happy, middle ground in this process. So when it comes to what wheels I use on a project, I'll often ponder styles for ages then stick with my chosen wheel design for an eternity. Or in the case of my Volvo, buy sets of wheels that never even get fitted!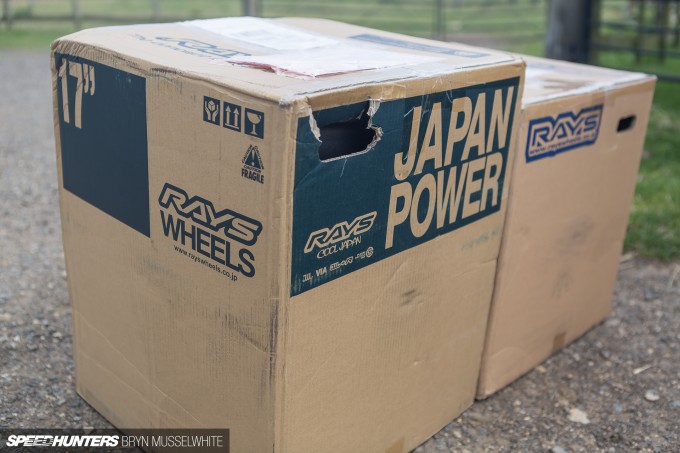 My Volvo wagon has only ever worn four different sets of wheels in the 13 years I've owned it. The latest, 17-inch Compomotive MOs, were fitted in 2008 – six years after I first enquired about them.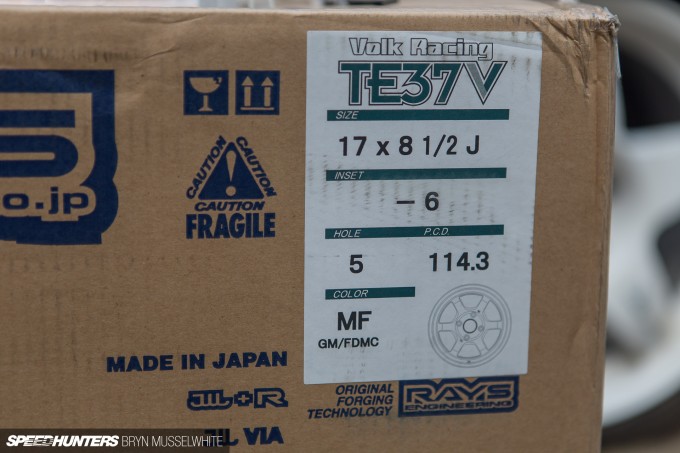 The problem is, the Compomotives have never been quite right. Size and offset-wise, they were specced for a standard-looking 245 road car I had, not the stripped-out, turbocharged car they ended up on. Although I love the style, their shortcomings have always bugged me. I knew others shared my pain too – people who know what they're talking about, like Need For Speed's Vehicle Art Director (a fellow Bryn), who once stated that my 'wheel fitment' made him cry.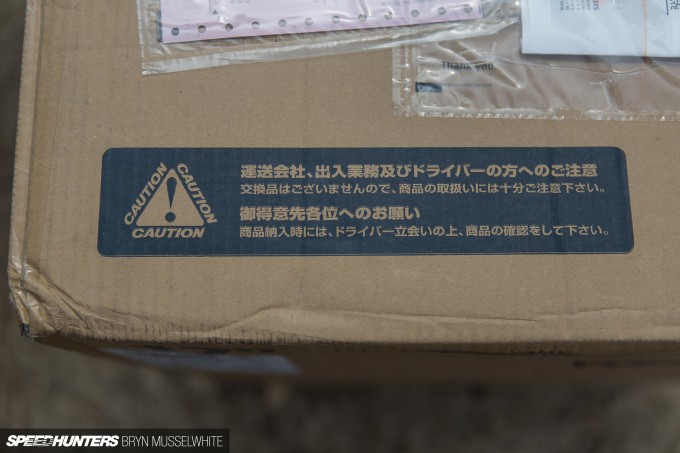 So something had to be done, and with RAYS as an official partner of Speedhunters I'm in the very privileged position of being able to source a set of wheels as part of that relationship. And trust me, I really do appreciate just how cool that is, But crikey – the choices, the styles!  That's when things suddenly became very hard…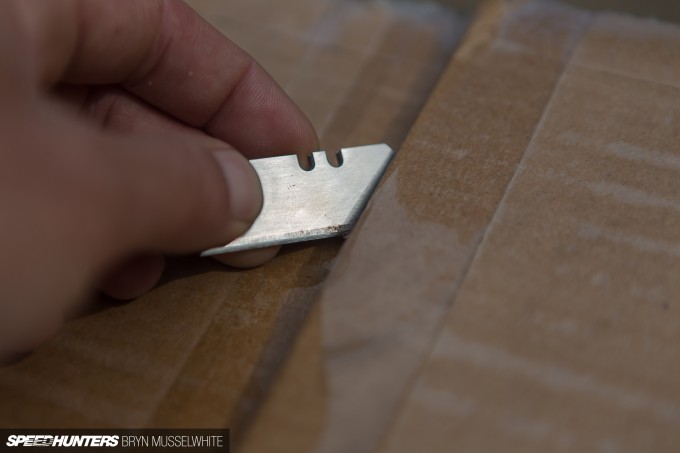 Now, I know you know what's in this box – the title gave the game away. I also know that the Volk Racing TE37 could well be considered the 'official' Speedhunters project car wheel, but it is – quite simply – a classic and timeless design. I tried to fight the urge. In fact, I strongly considered RAYS' Waltz Forged as a modern take on the classic '80s basket design. But in the end nothing could sway me.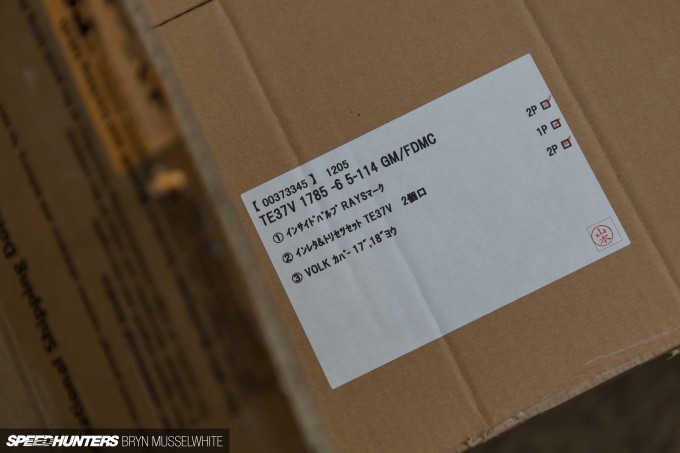 Having already supplied both Dino and Sean with sets of TE37s, RAYS could have easily said no, and perhaps pointed me towards their Gram Lights 57D (which I also considered for a long time!). Ultimately they agreed though, and for that I have to give big thanks!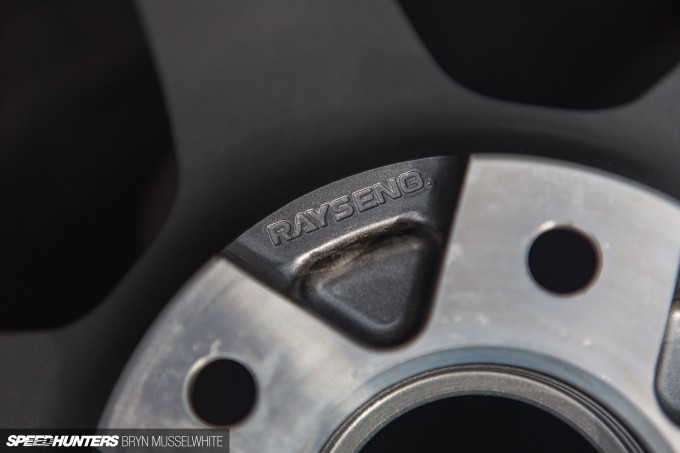 I wanted the deepest dish possible, which led me towards the TE37V. Along with their vintage (that's what the 'V' denotes) undertones, it was the only TE37 variant offered with the sort of negative offset I was after.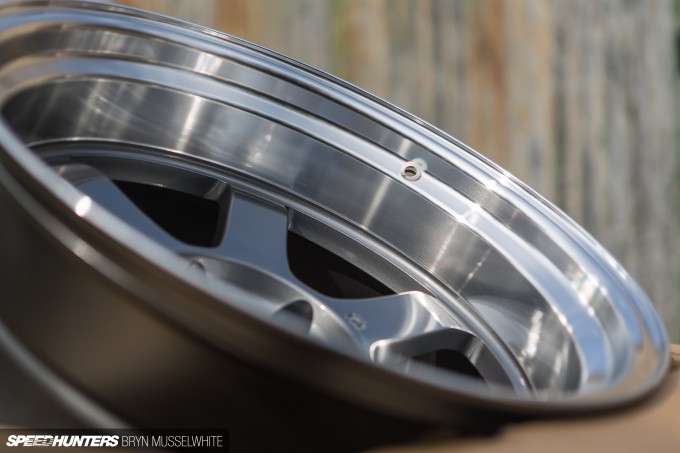 The order was placed, but confusion quickly followed. It was easy to understand why too, as the Volvo has a 5×108 PCD which the TE37V is not offered with, and the negative offset I had requested was all wrong for the car. So I explained I didn't care – I'd make them fit, redrill the hubs, whatever was needed.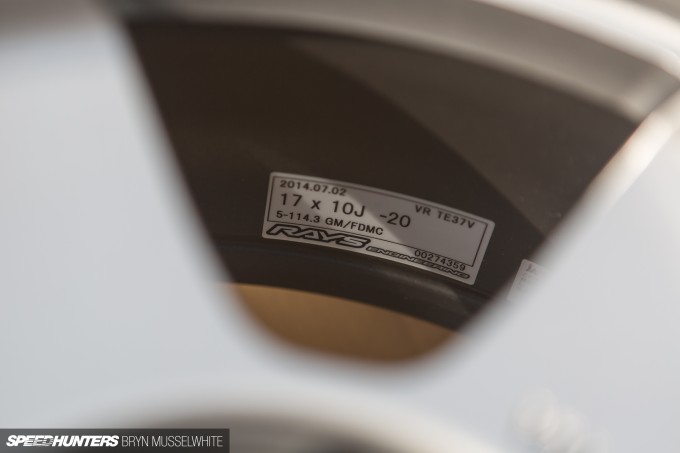 After having the Compomotives tucked under the arches for a very long time, I needed dish – and lots of it.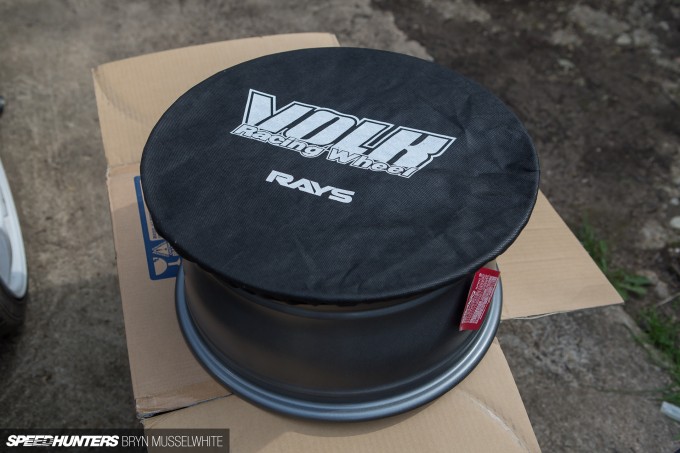 I counted down the days until finally a UPS van pulled into my driveway and two big RAYS boxes were unloaded. I sat looking at them for almost an entire day, preparing myself to carefully slice through that tape and see my new wheels for the first time. At this point I realise how childish and non-sensical it would be to a non car person to be so excited about simply pulling off a wheel cover. But you get it, right?
They Won't Fit Mate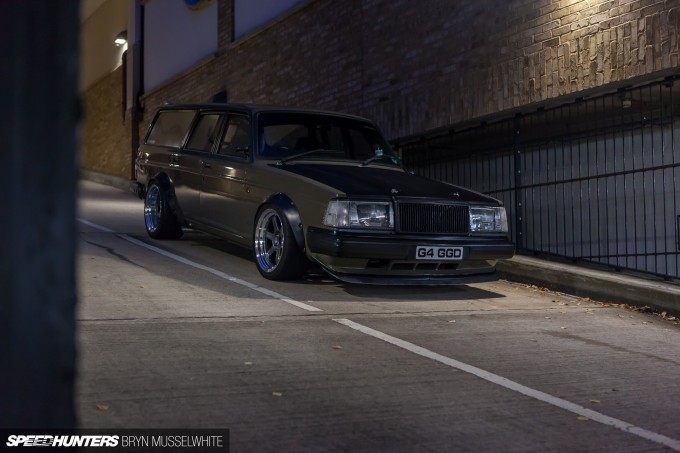 Okay, so enough teasing! Obviously I was going to make them fit, and in the greater scheme of things they actually went on without much drama.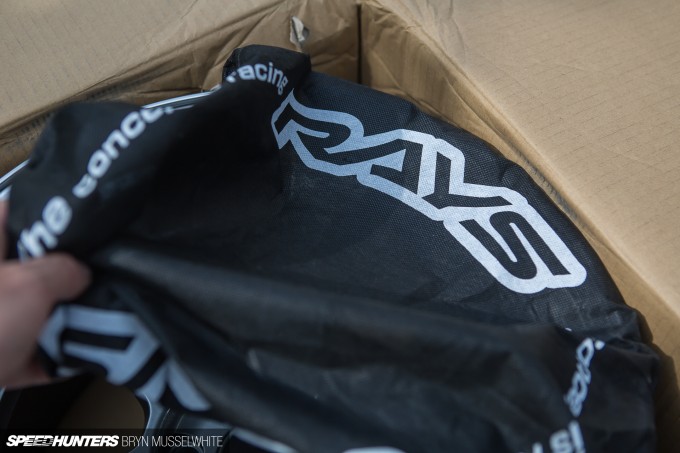 But before I get into that side of things I want to talk about the quality of these wheels.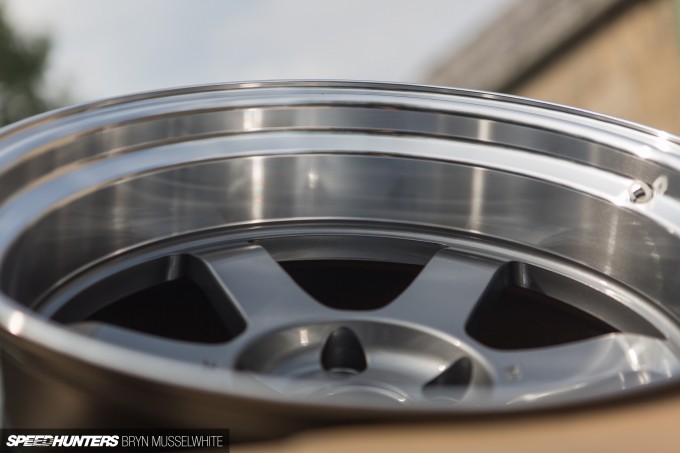 The finish is impeccable. Like I said, I've bought many sets of wheels over the years and more than a few brand spanking new, so I know something good when I see and feel it. My initial impression was one of excitement – I genuinely couldn't wait to get them on.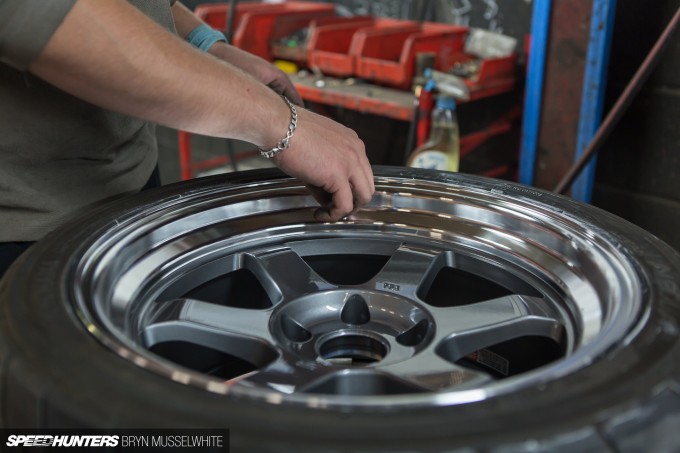 But I needed tyres, which in the sizes I was looking at meant a fairly large investment. I wanted a proper fitment with no stretch and a compound for all weather use and good grip. That's not too much to ask, is it?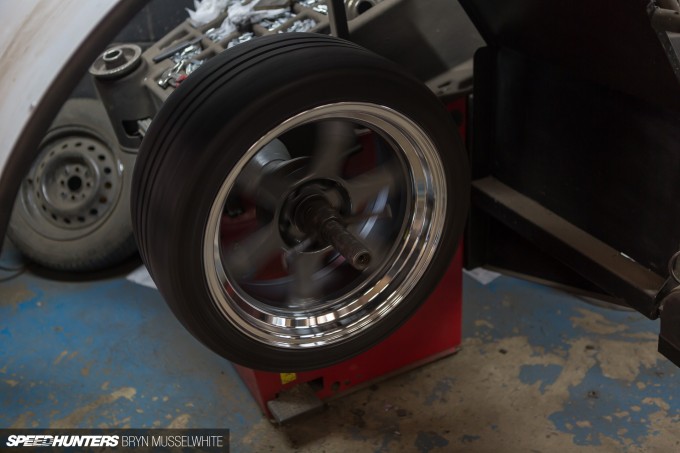 In a stroke of luck a friend of mine had just brought a car with wheels that didn't want. More importantly for me, the size of the Yokohama ADVAN Neova AD08 tyres that were wrapped around them were close to what I needed. By purchasing them I could see if they were what I really wanted to run without the £1000+ outlay, so a deal was done. Cheers Mark!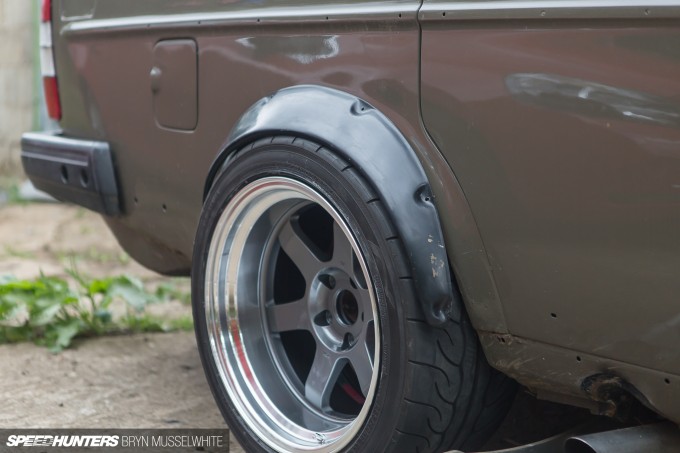 Now I could remove the Compomotives to see how it sat. With the Volvo's standard metal arches, this is as far in as the 10-inch wide rears could go, not to mention the centre of the hub being around 100mm higher up than the centre of the wheel is here.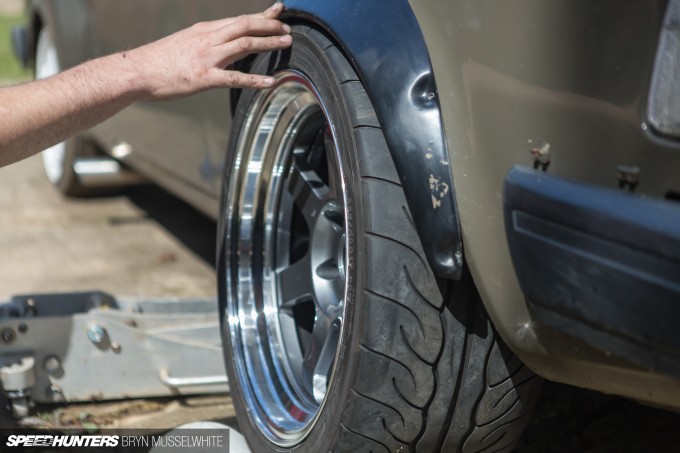 It was a token effort really, because the hand holding the front wheel in place here belongs to Mark 'Hux' Huxley, who you might remember from a Volvo we featured late last year.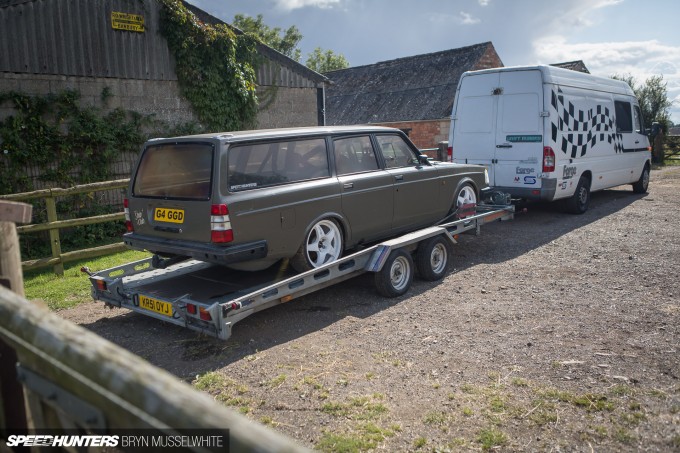 Knowing that there was going to be some arch chopping and/or flaring required, and that it was probably best a professional look after it, I had booked the Volvo into Huxley Motorsport the moment I knew the wheels were on their way from Japan.
Adapt & Survive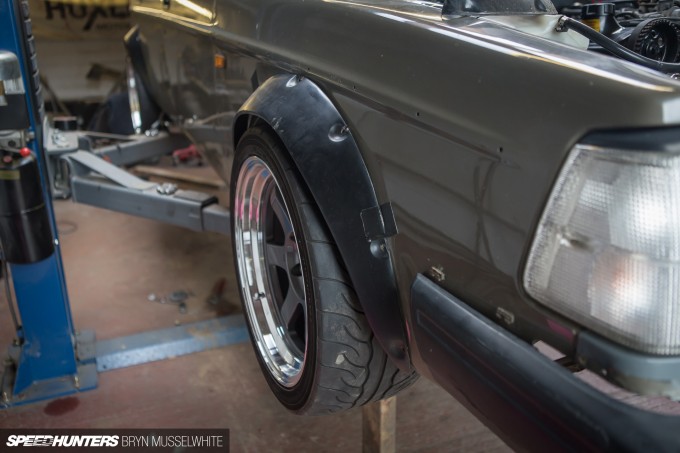 With the estate up on the ramp, Hux sent me a phone picture showing what the rear wheel looked like mounted flush up against the hub/disc face. Sitting proud of the factory arches by 40mm or so, they just didn't sit right for me. And using the same method they stuck out an odd amount at the front too. Faced with a slight dilemma I made the decision to use a set of 30mm-thick 5×108-5×114.3mm adapters I bought seven years ago in America, which is what you see the result of here.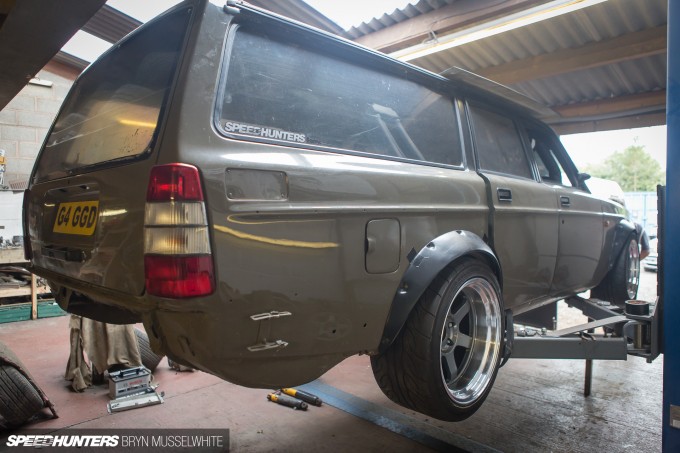 Instantly I felt better about the whole thing, and even more so when I was offered some 'Ranger Bob' arches/over-fenders made up by a guy in the UK called Rob Simpson.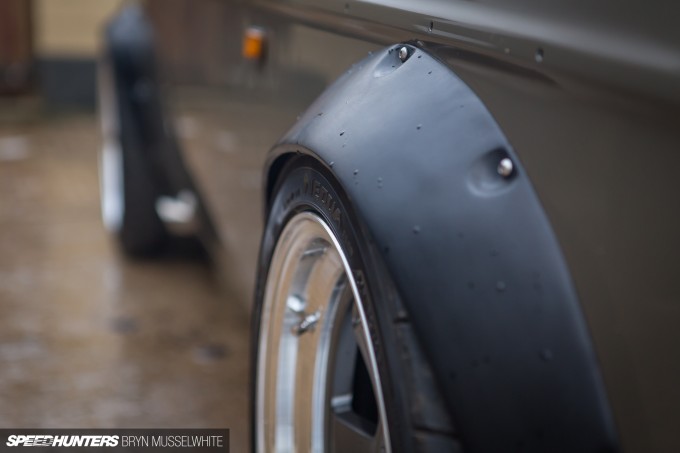 Although the bolt-on arches are actually a special design created by Hux for his Celica drift car and only available through him, being longer and wider than the set I had tried out at home the fit was much better. At the front the lip needed cutting back, but the arch sits up snug against the swage line. Perfect!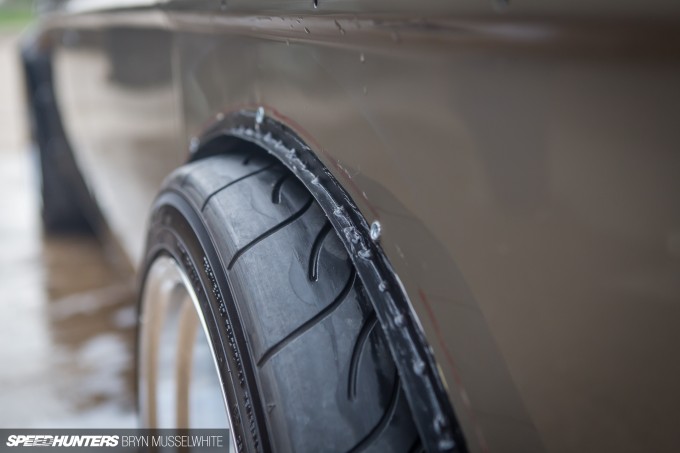 The back, however, was a little more challenging. I wasn't bothered about the arch bolting on over the rear passenger door and effectively rendering them useless, but Hux wanted to see if he could keep them operational. That way it would also look better than crossing over the body lines. Here's how far he could cut the arch back, with a flat piece of curved steel to join up the lip with the inner arch.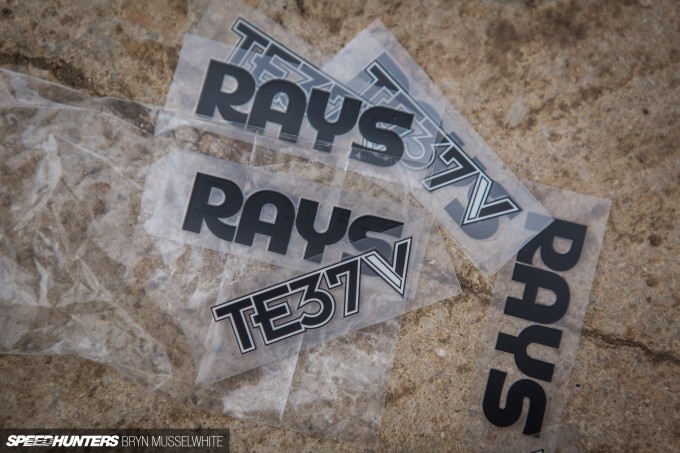 The only other thing then left to do then was apply the vintage-style RAYS and TE37V logos.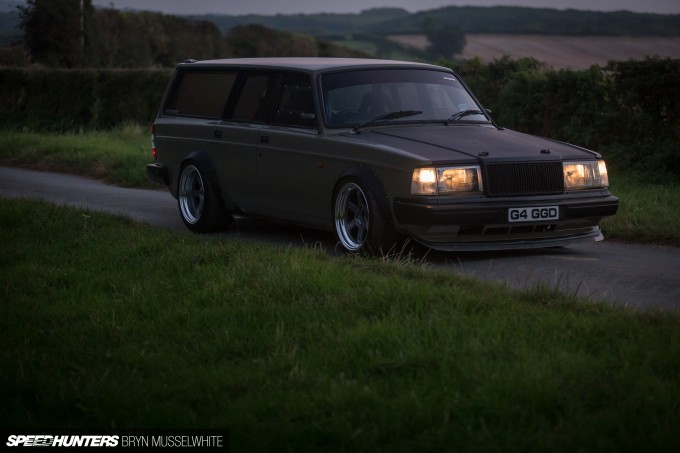 The finished look makes me very happy. In the grand scheme of things I know it's a pretty simple thing we've done, and yes, redrilling the hubs to change the PCD might have been a better thing to do. But the latter would have cost me a lot more money, plus the associated required metalwork would have been far harder to get right than the works-look arches I have for now.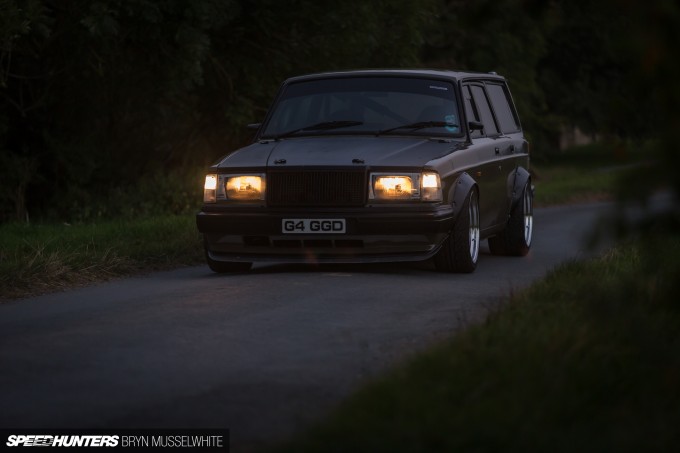 Since my last update I've also fitted a GRP bonnet in satin black, so everything kind of matches now, which is a bonus.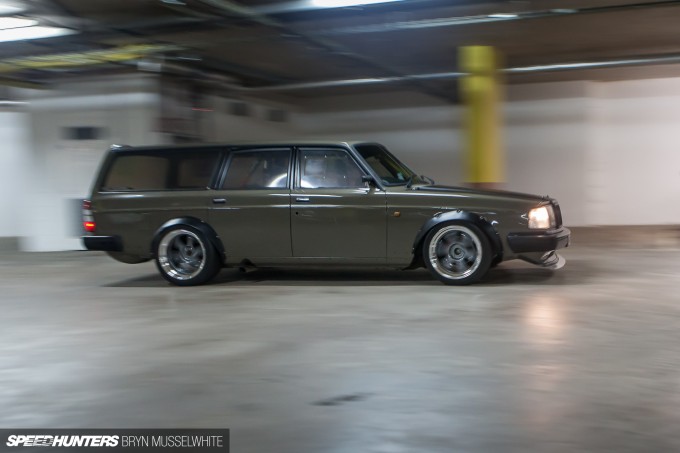 On the move I love the way the lips really accentuate the size of the wheel, whilst framed by the black arches. The fact they're polished works so well with the rest of the Volvo being devoid of anything with similar finish. The only thing that's bugging me is the gap in front of the front wheel, so I might need to do something about that…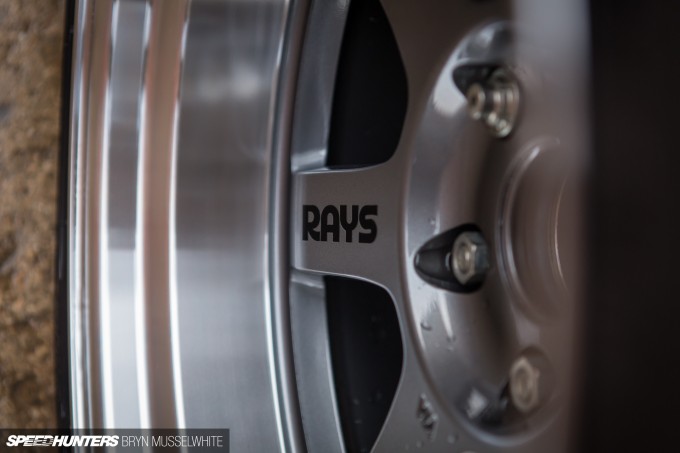 Did I mention the dish of the ET-20 10-wide rears? Oh the dish… I've had to wash the wheels a couple of times since fitting them due to brake dust, but they've proved much easier to clean than some of the wheels I've used in the past. Simple things and all that…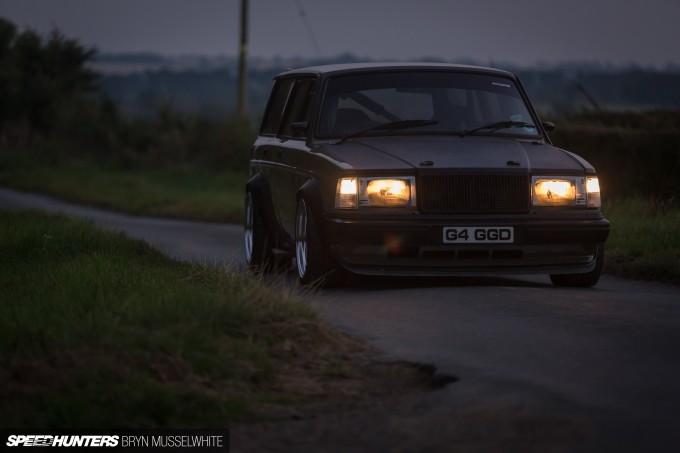 With the Volvo firmly back on the road, it's time use it. I've clocked up roughly 450 miles in the last couple of weeks, which has highlighted how much other stuff it needs doing. So it's going in for an uprated fuel pump and pressure regulator soon, then some much needed engine management when funds allow.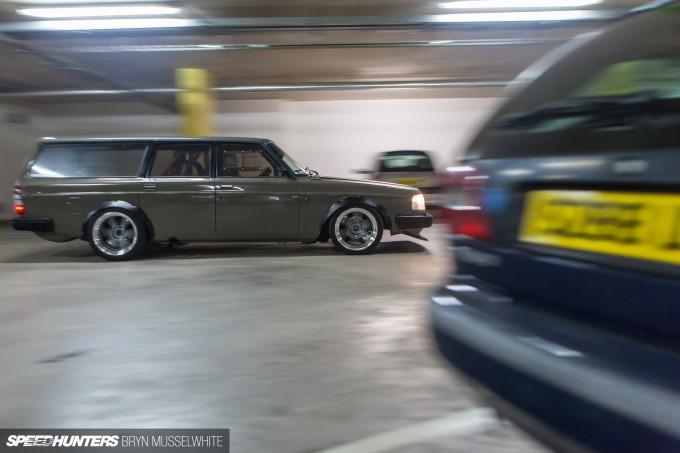 I've already thought about the next batch of modifications – it needs better seats and a proper dashboard, plus I'm currently hatching a plan to do something which I've wanted to do for years. That can wait for now though, because there are track days, supermarket runs and drives with no destination that need doing…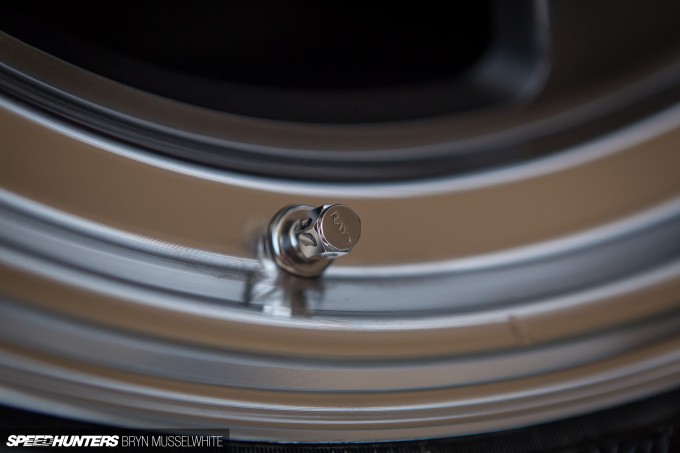 Thank you RAYS! You might just have helped me fall a bit deeper in love with my Volvo…
Bryn Musselwhite
bryn@speedhunters.com
Instagram: Speedhunterbryn
Cutting Room Floor