Eight Is Better Than Four, Or Is It?
I'm going to be blunt about this. I don't get the resentment that some of our V8-swap posts usually get. Seeing that I predominantly cover the Japanese scene, this is a solution that isn't quite so popular in this part of the world yet. The Japanese have been modifying and fine tuning their small displacement turbocharged engines ever since they came to be, so dropping a big capacity V8 into any car is still pretty unusual. But not bad – not at all. In fact, it's seen as something pretty cool, and why the hell shouldn't it be? In the majority of cases we are talking of motors that develop decent power, a good deal of low-end grunt all topped up with a sound that no car guy on the face of the planet can say that they don't like.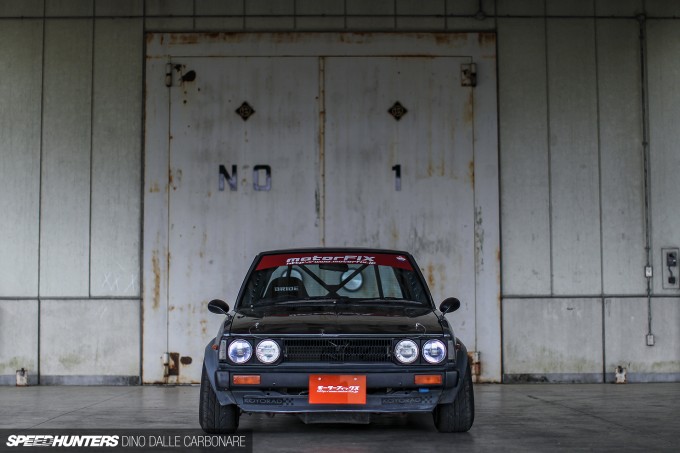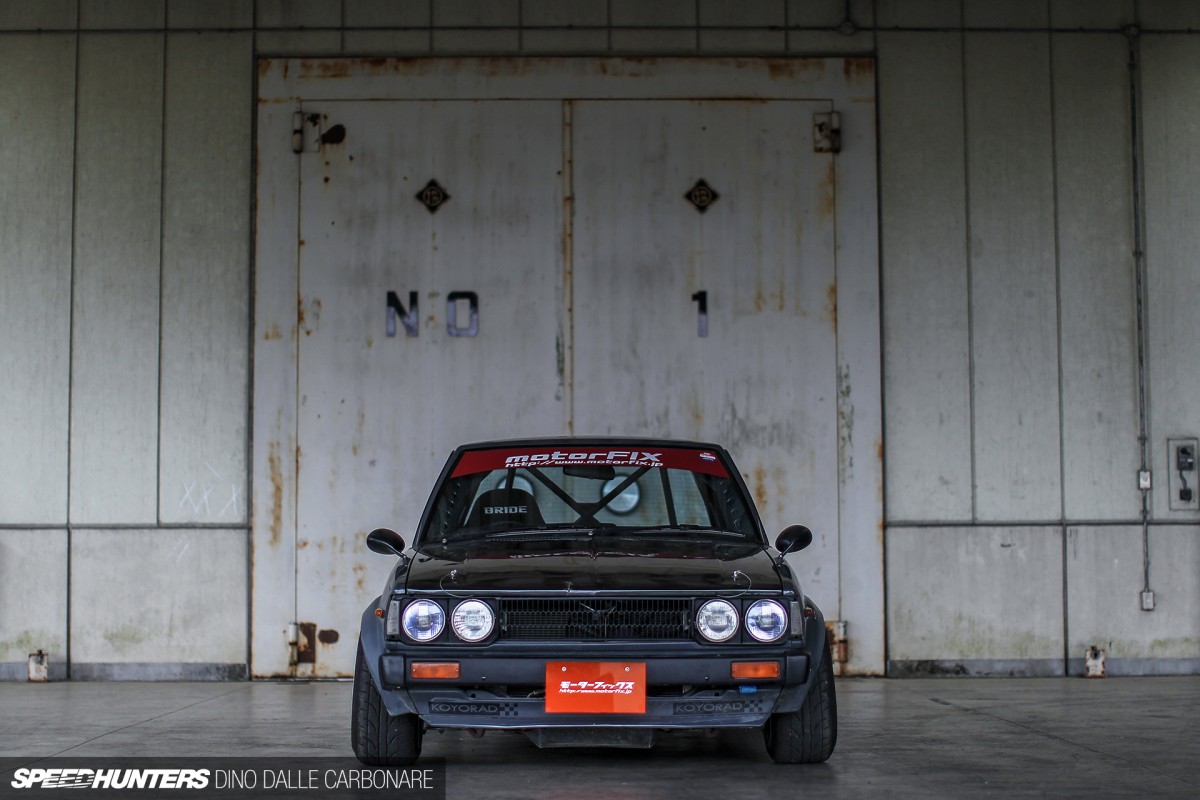 Yet, somehow, the popularity of these swaps in the US – mostly LS-based – has created a sort of stigma. Judging from some comments, it's seen as if people are cheating if they avoid tuning their stock engine, and by fitting a V8 they're taking the short cut to more power, more reliability and potentially lower running costs. Now, if you are racing or drifting your car, I ask you – is there anything wrong with that?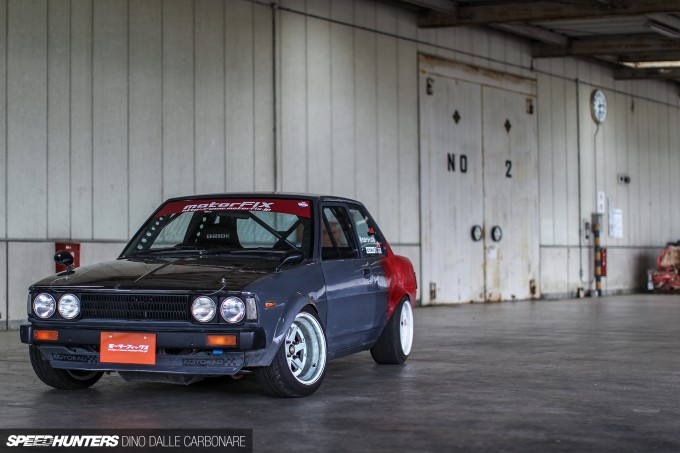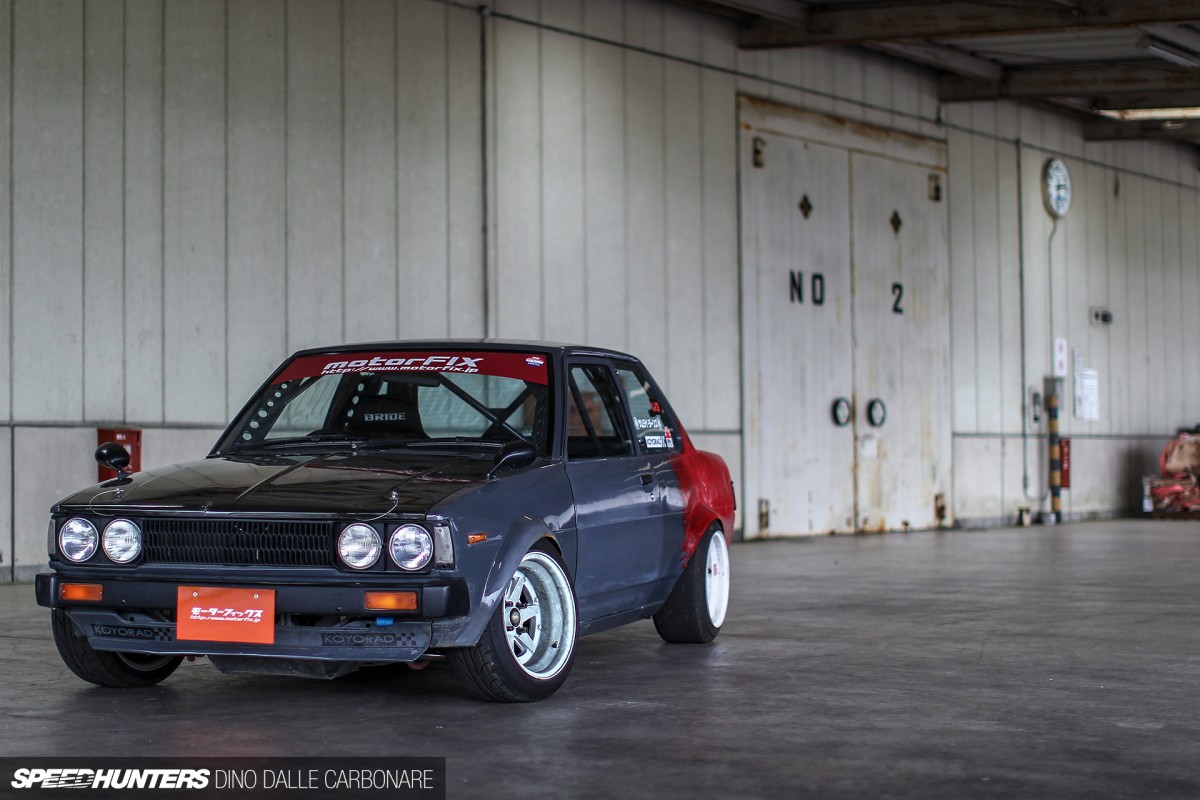 Sure, you loose out on all the great aspects of a high-power force-induced engine, the character, that hit of torque when peak boost kicks in, and of course the scream of an atmosphere-venting external wastegate. If I stop generalising here, there are of course many other ways that a V8 swap can not only be cool, but also make total sense, and hopefully our V8 Swap Theme has shown you that. Or not. But hey, you can't keep everyone happy, right? I'm going to wrap things up by taking a quick look back at some of the most memorable V8-swapped cars I've come across in my Speedhunting travels. Let's begin with the motorFIX KE70 Corolla I shot a couple of years back…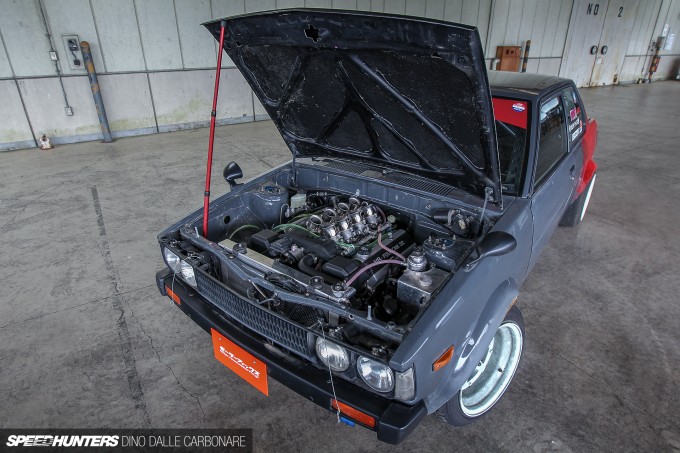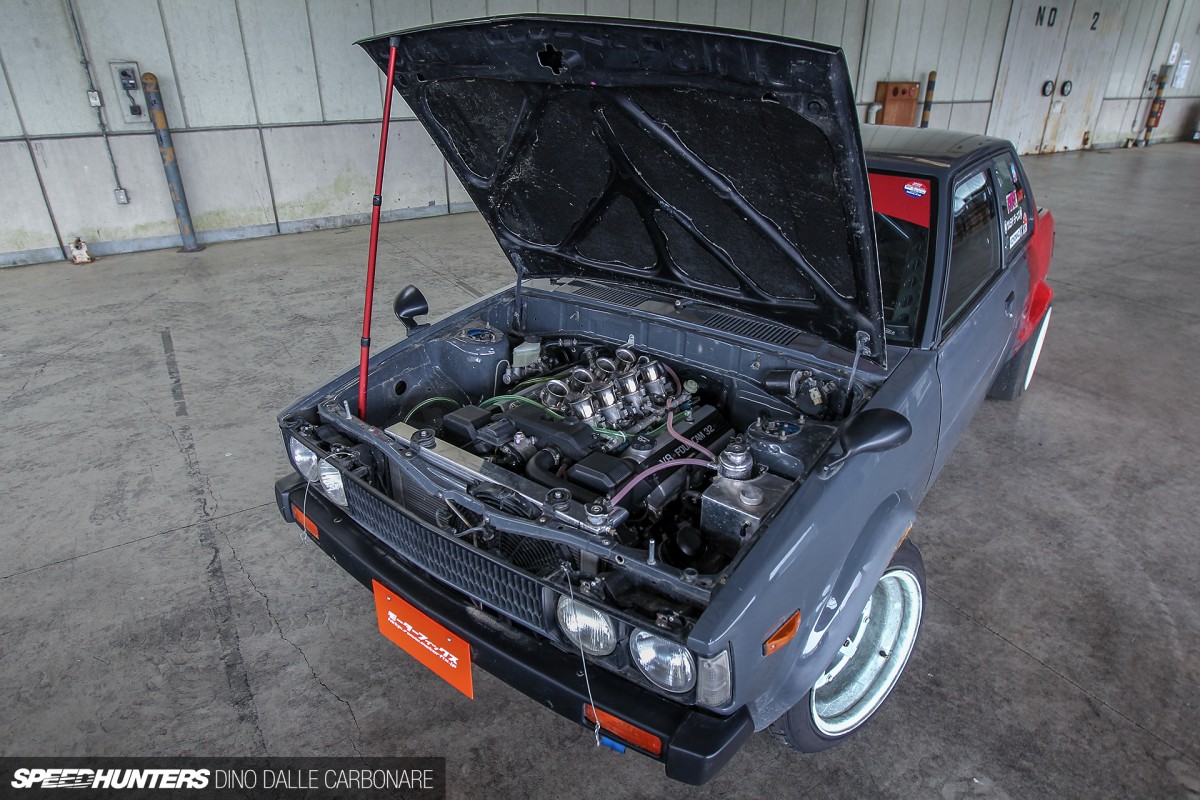 This was one of the first V8-swaps we saw in the Japanese amateur drift scene and a car that made quite a name for itself for that fact alone. What makes it special? Well, the engine for starters is a Toyota 1UZ-FE out of a Celsior, aka Lexus LS400. It's 4.0L of unstressed, naturally aspirated eight-cylinder goodness – but not too much goodness though as this unit is a little on the lazy size, barely producing 265hp in stock trim. But that's still more than double the power, capacity and torque of a 1.6L, 4A-GE 16V four-banger, and that my friends classifies it as a win-win on all counts in my book.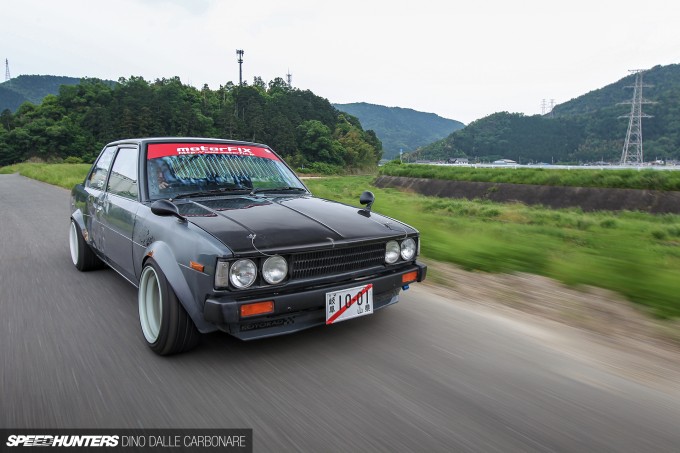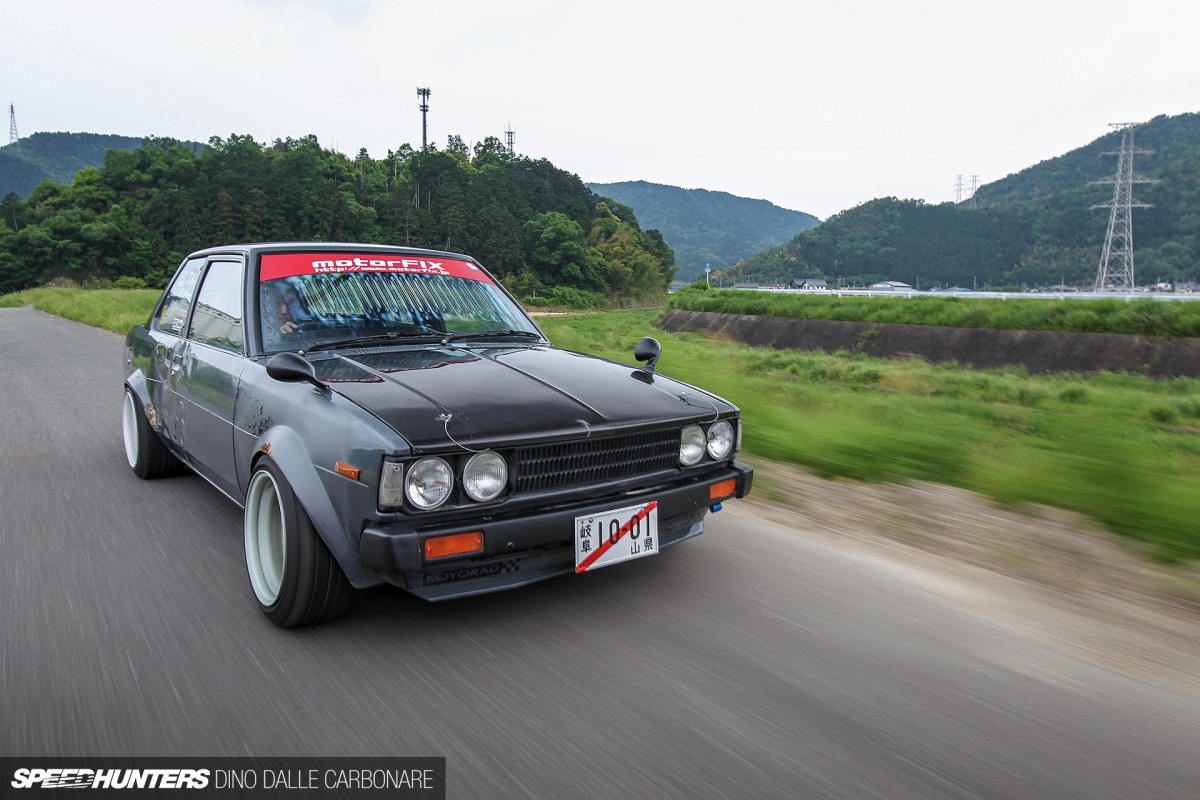 I guess you really have to see and hear this Corolla in action. It's so strange seeing a car that one would normally associate a totally different sound with, blare out an unsilenced V8 concerto. In this case it's all helped along with an eight-throttle set up and a straight through exhaust.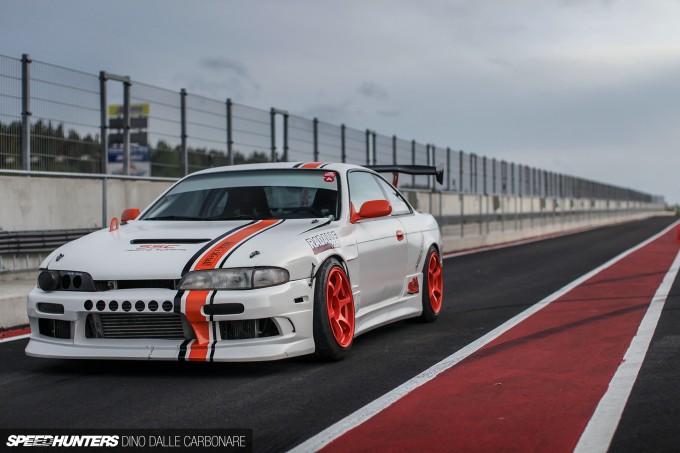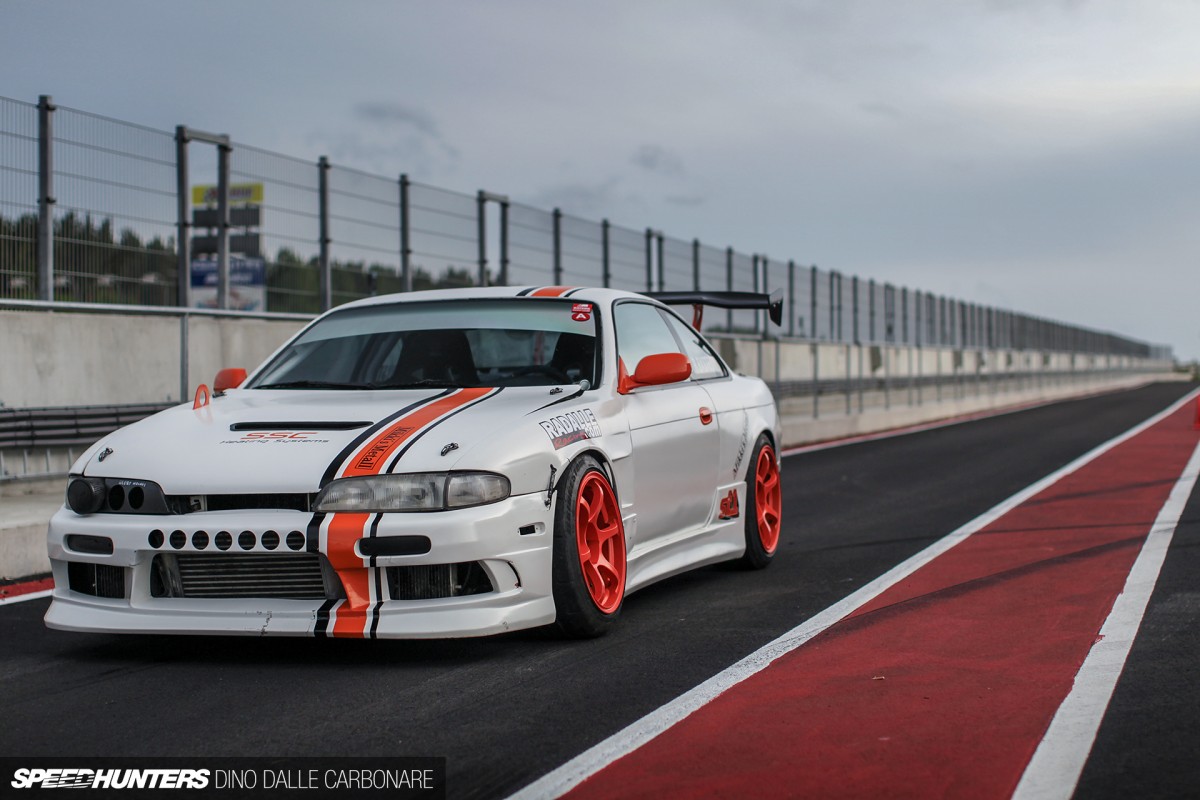 Another memorable V8 swap that has stuck in my mind since last year's Gatebil event in Mantorp is this Finnish-built S14. I loved how the car came out looking so good despite being built to a strict budget – a great example of the resourceful nature of our Scandinavian friends.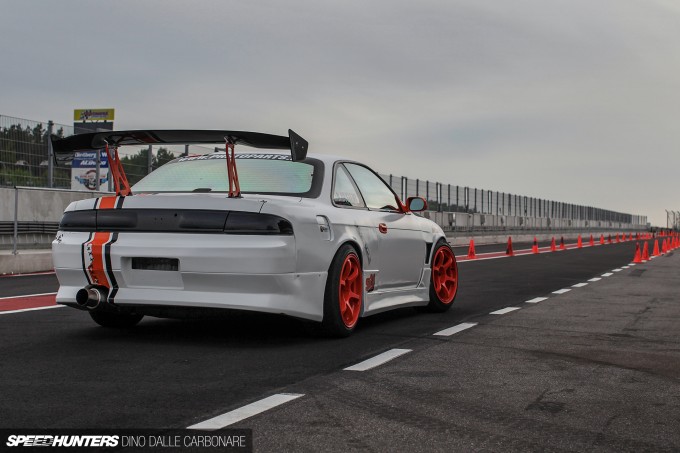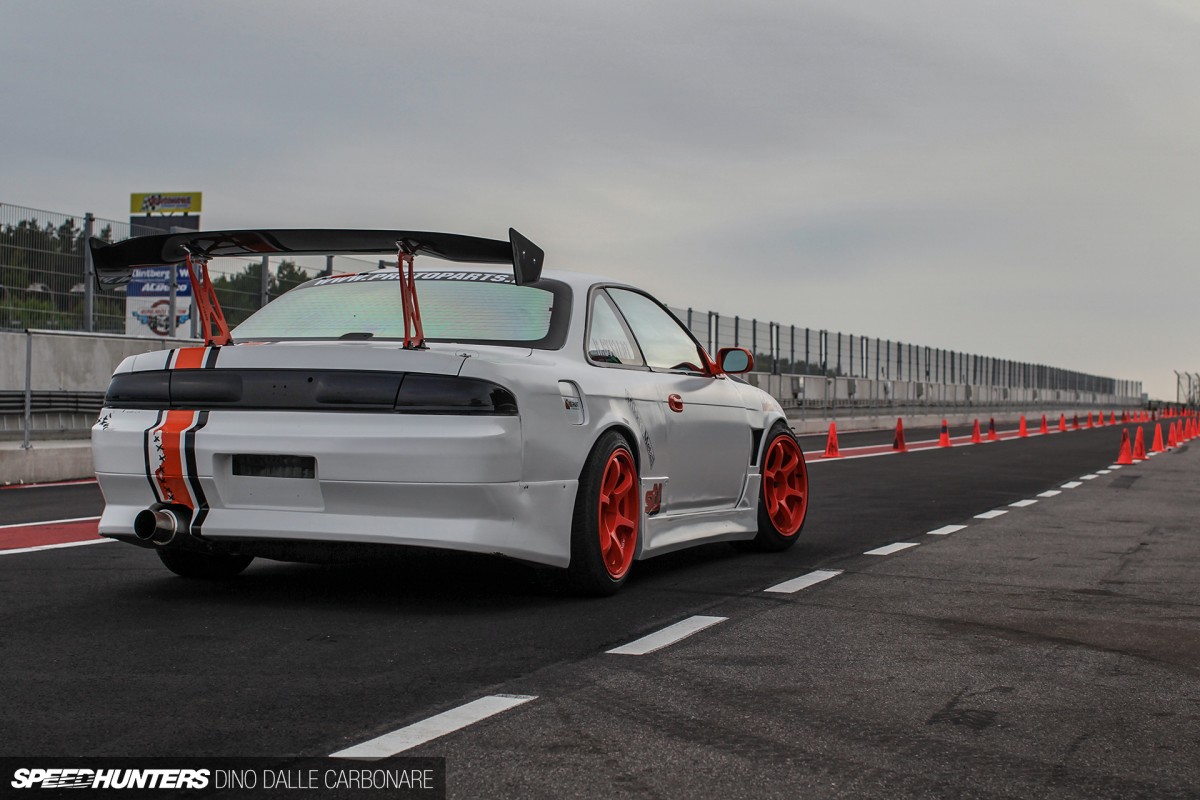 Providing the power here was a BMW V8 out of a 740i. The M62B44 unit is another four-litre motor that was engineered to offer smooth linear power and effortless acceleration thanks to readily accessible torque. To spice things up a turbocharger was added, supplying only low-boost but enough to get some decent numbers out of it. Sadly the engine gave up during the event but the owner managed to swap a spare motor in at his pit/camp site.
Must Mention Gatebil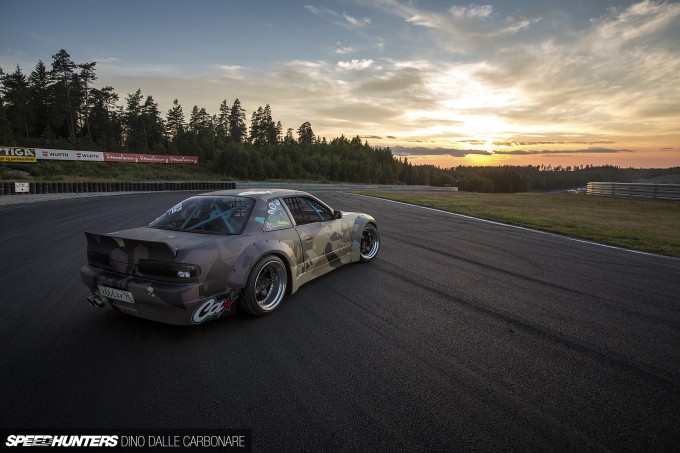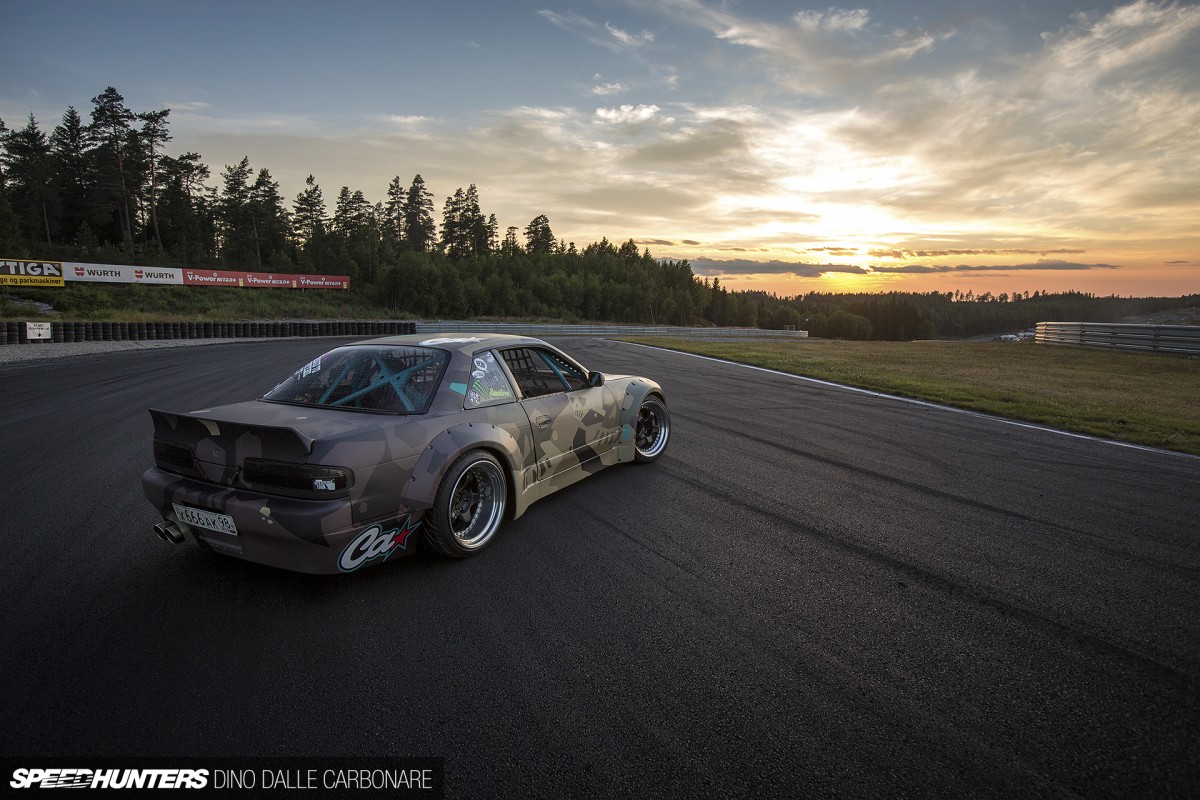 Another car from Gatebil that after shooting has quickly become one of my very favorite V8 swaps, is the recently-featured Fail Crew S13. This car really has it all – from the sort of aesthetics you would want on a pro-drift car, to a totally un-drifter-like attention to detail.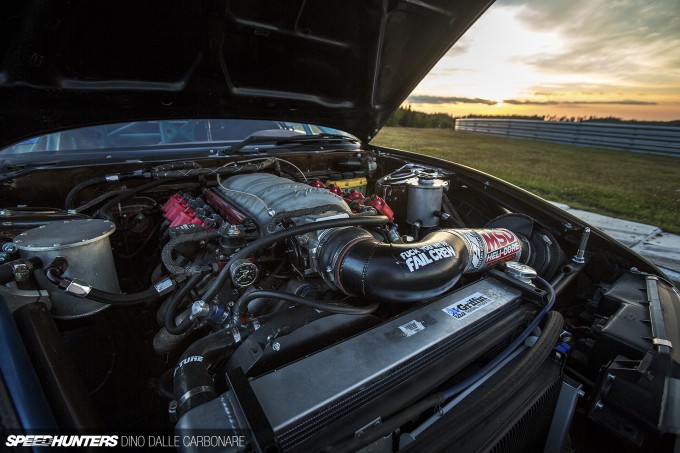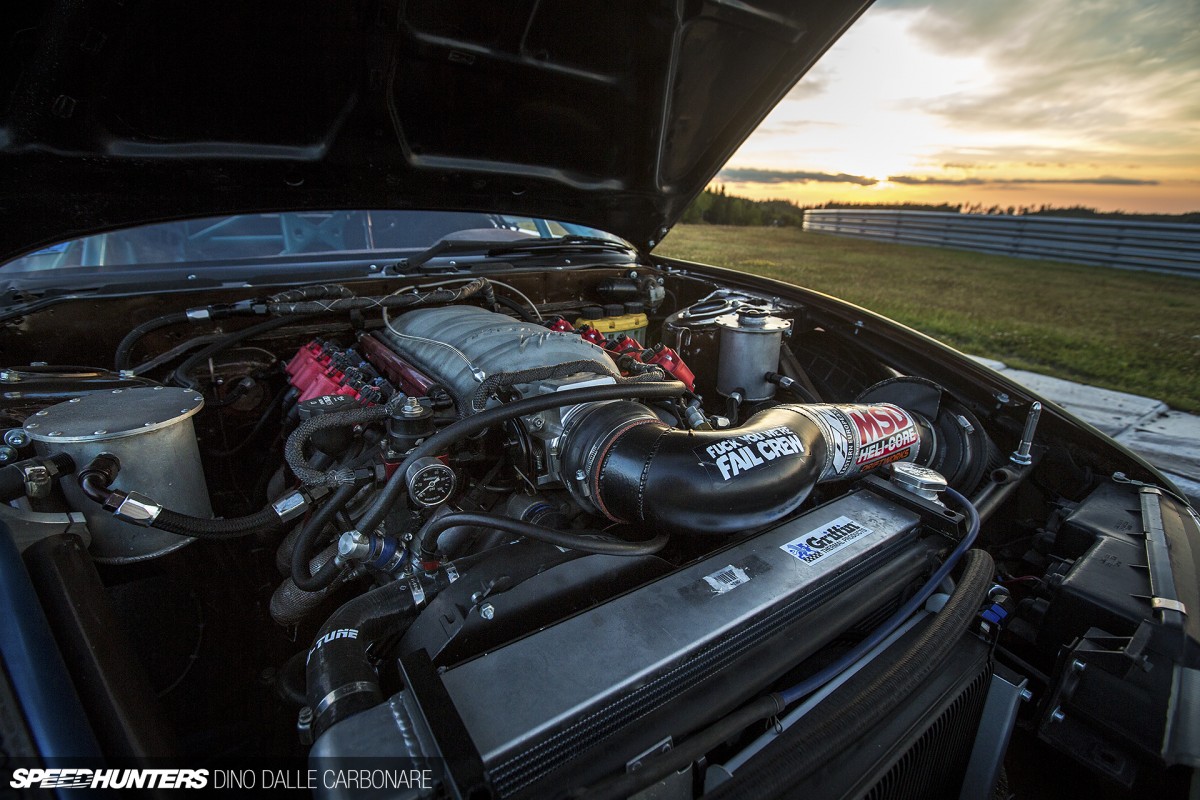 Oh yeah, and an LS3 under the hood to supply a very reliable 500 horses.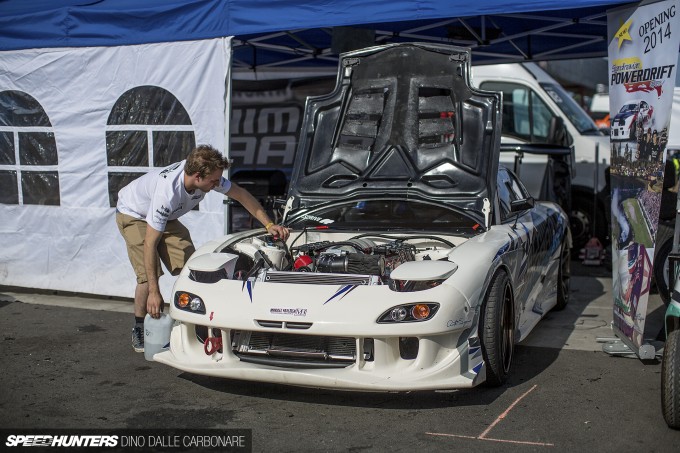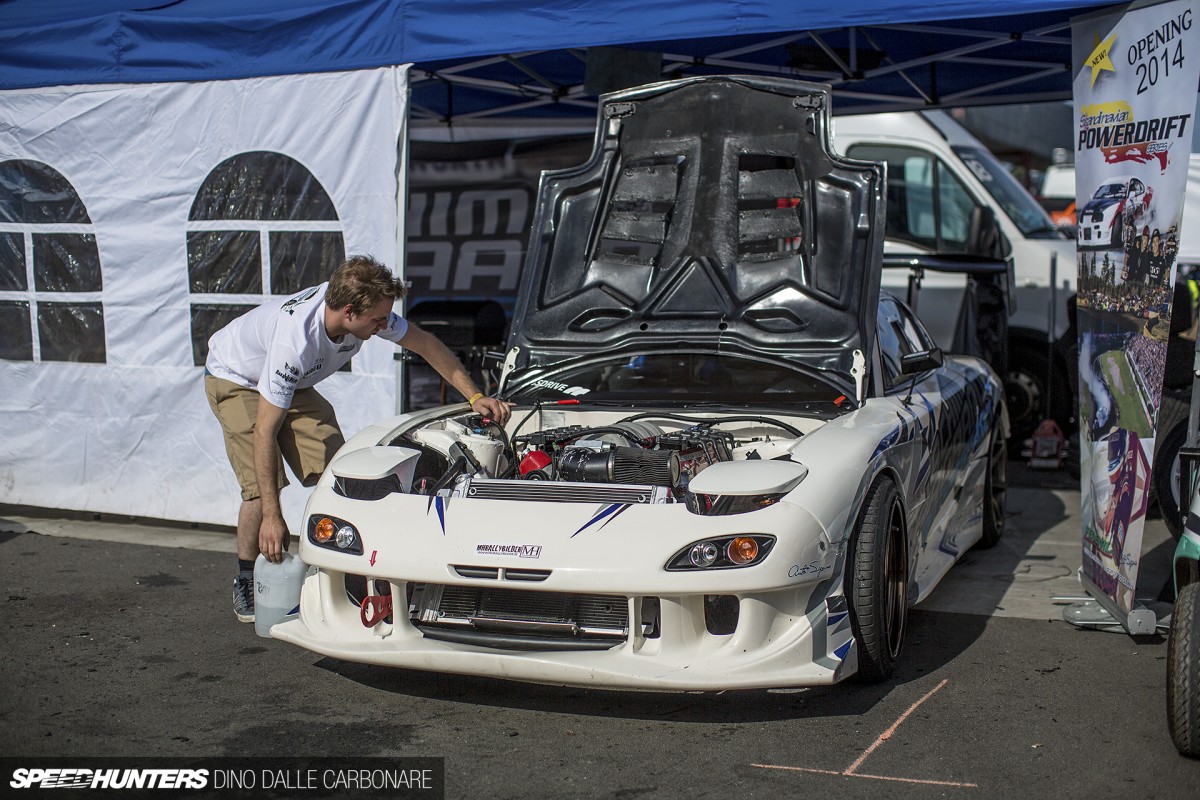 I'll agree that some of these swaps send shivers down my spine at a first glance. I'm a lover of rotary power as much as the next guy, but let's not kid oursevels here – if there is one thing these engines can't do well it's reliability. It takes a very good driver to drift a high-power rotary – just look at our own Mad Mike to see what I mean. For those that can't be bothered with narrow power bands and high running costs there's always the V8 option.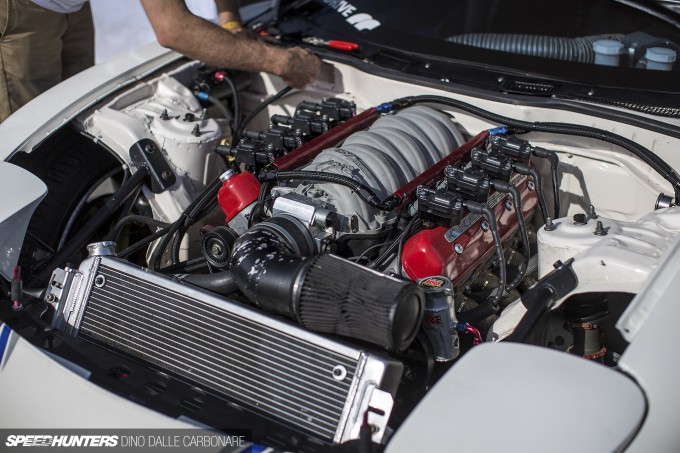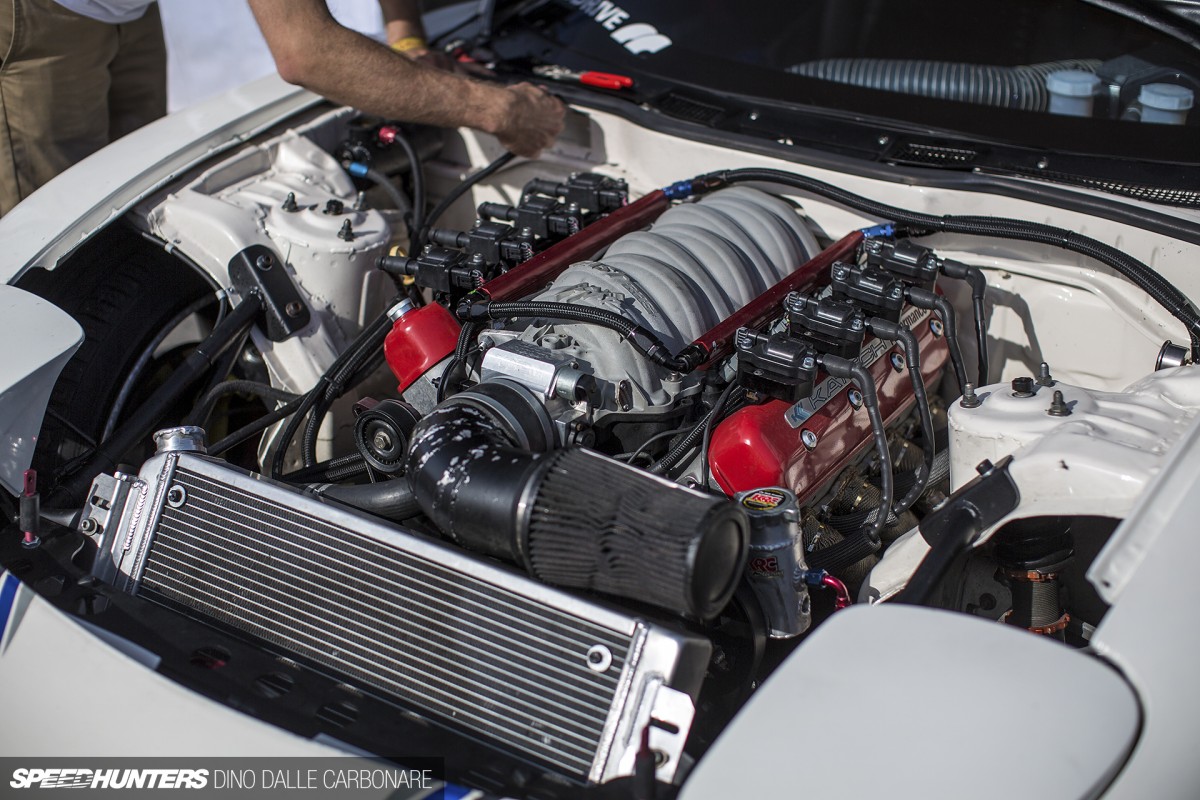 I spotted this FD3S a few weeks back at Gatebil Rudskogen and while it was hard to digest initially, it was actually a very well-executed conversion, and I'm sure an easy to live with car out on track.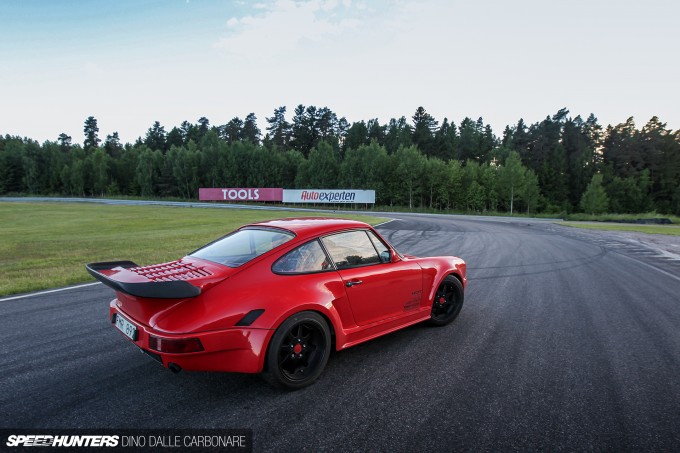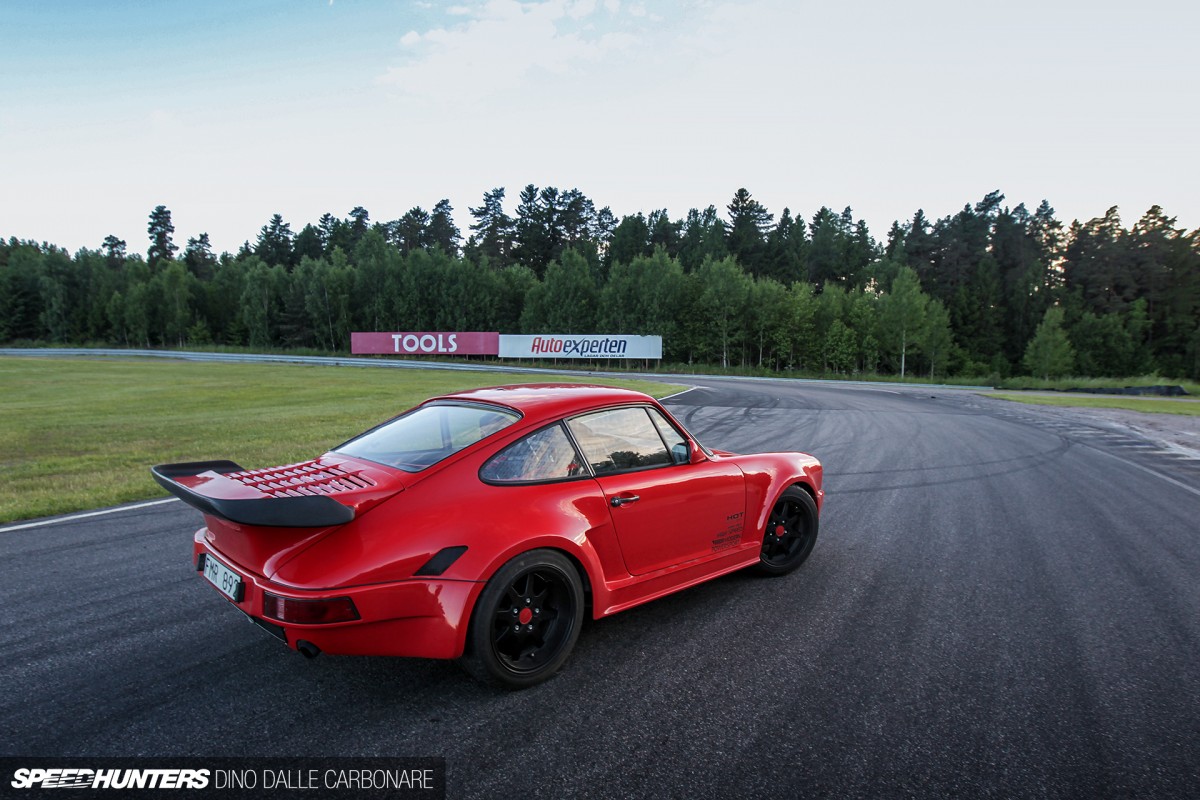 But let's take a little step away from the race track and drifting. What about road cars? I've come across some pretty interesting ones over the past few years, like this Swedish Porsche 912.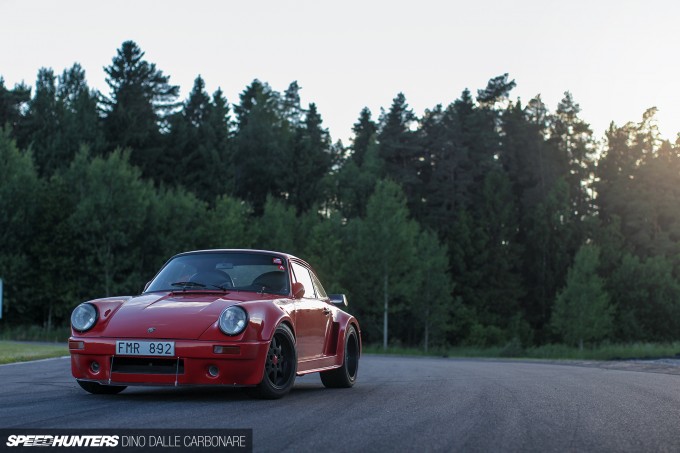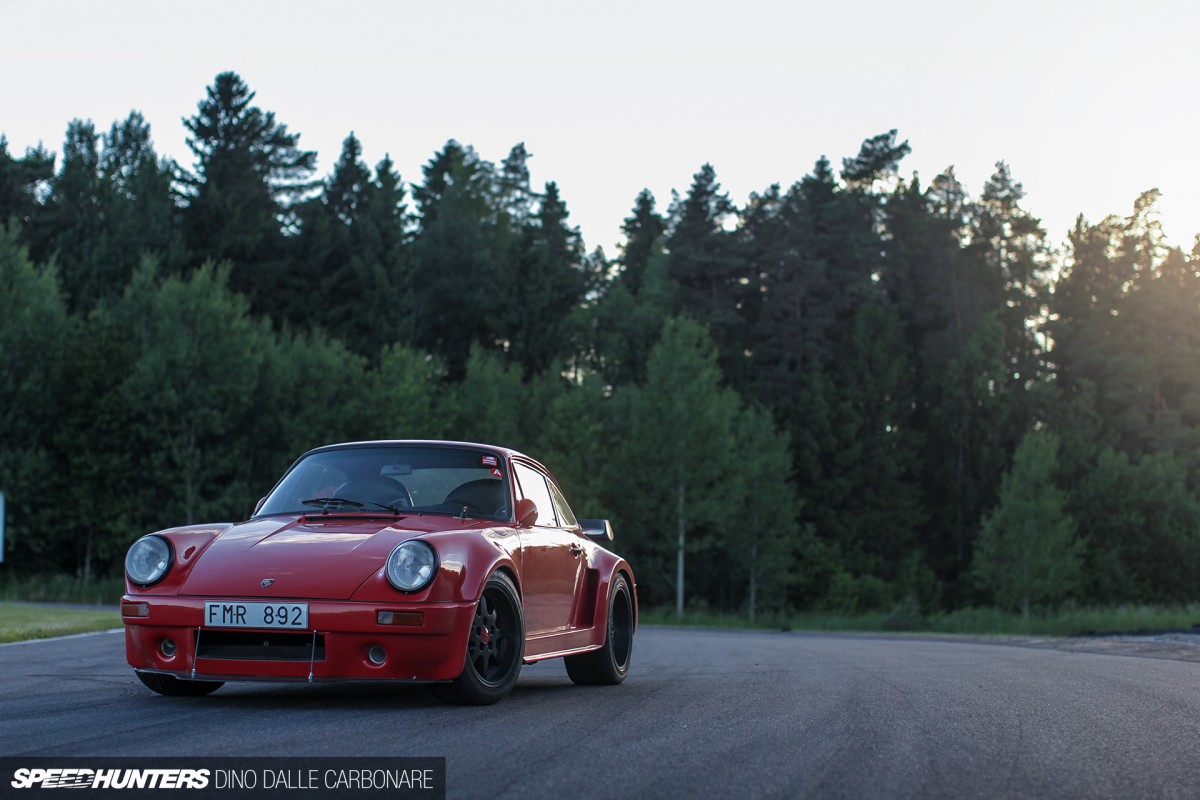 This car, which dates back to the late '60s, was initially produced to offer a more affordable option to the 911 which was proving hard to sell after it replaced the successful 356. That's why it got a VW 2.0L flat-four, making it a very nimble and fun to drive alternative to its pricier, six-cylinder big brother.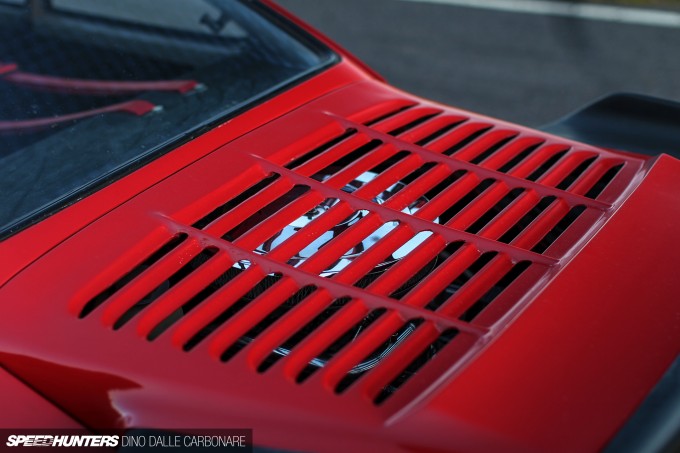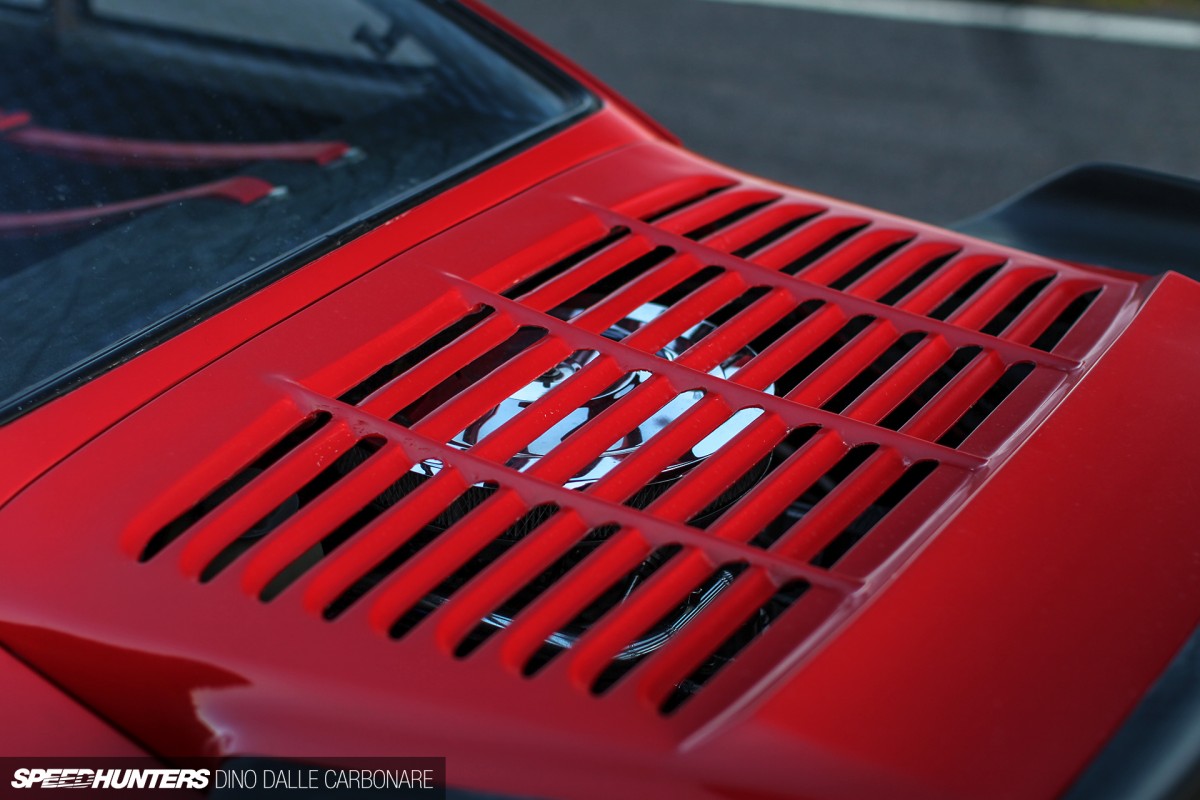 Except this particular car has done away with that stock motor, something I quickly realised when I saw it lining up for the Gatebil registration in Mantorp after seeing a familiar shiny round object through the grill section of its whale tail.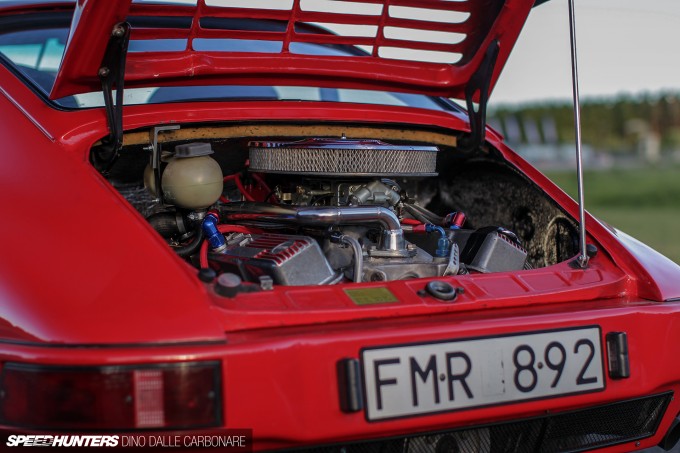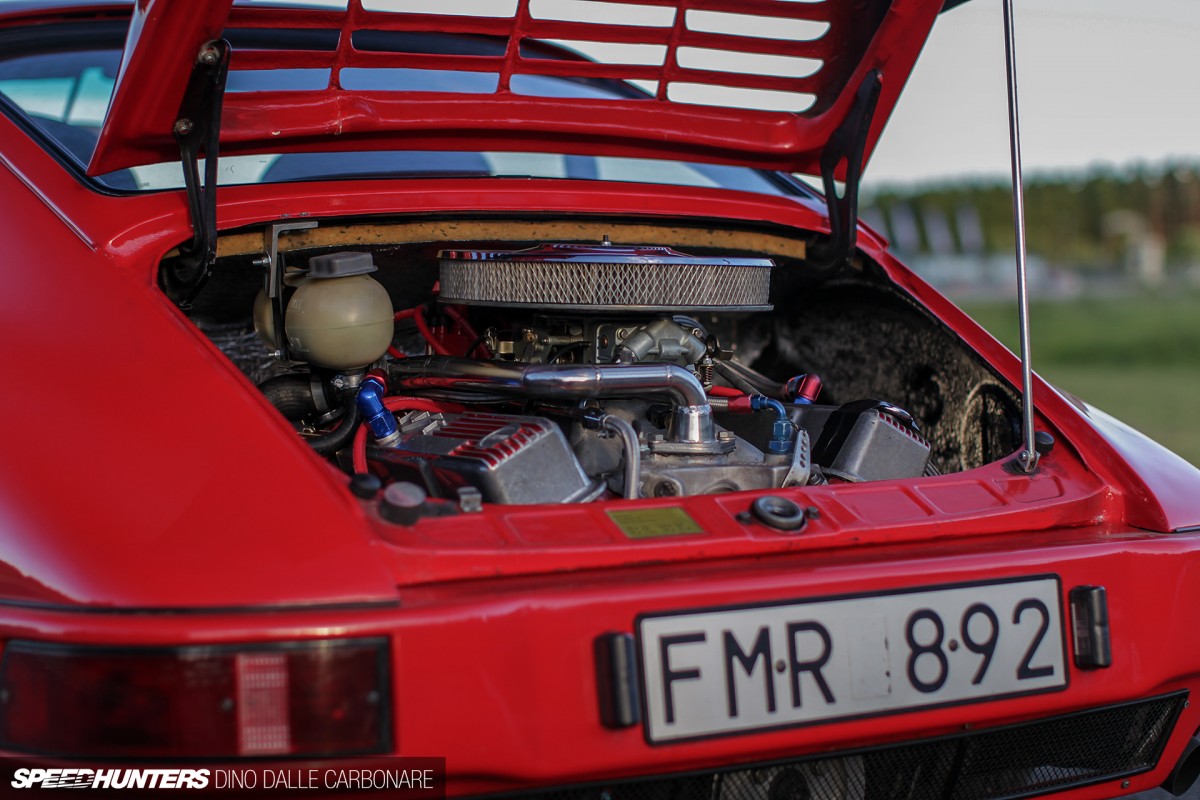 Doesn't that Chevy 357 look nice and cozy tucked away back there? As the owner of this 912 told me, the big motor has messed with the weight balance, but it makes it more fun as you can really play with the pendulum effect and indulge in some tail-out hooniganism when called for.
Never Underestimate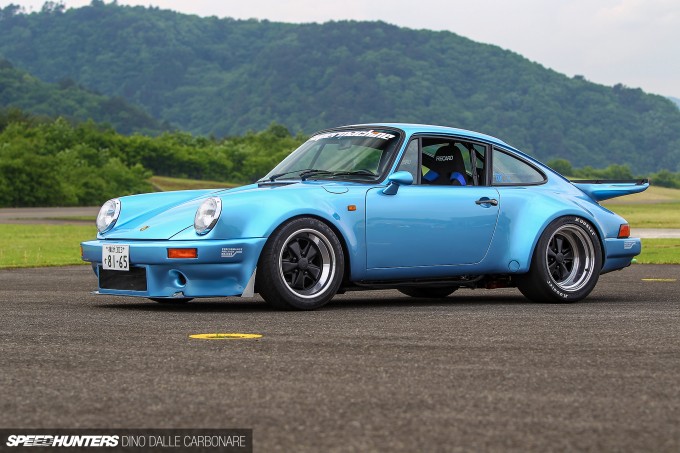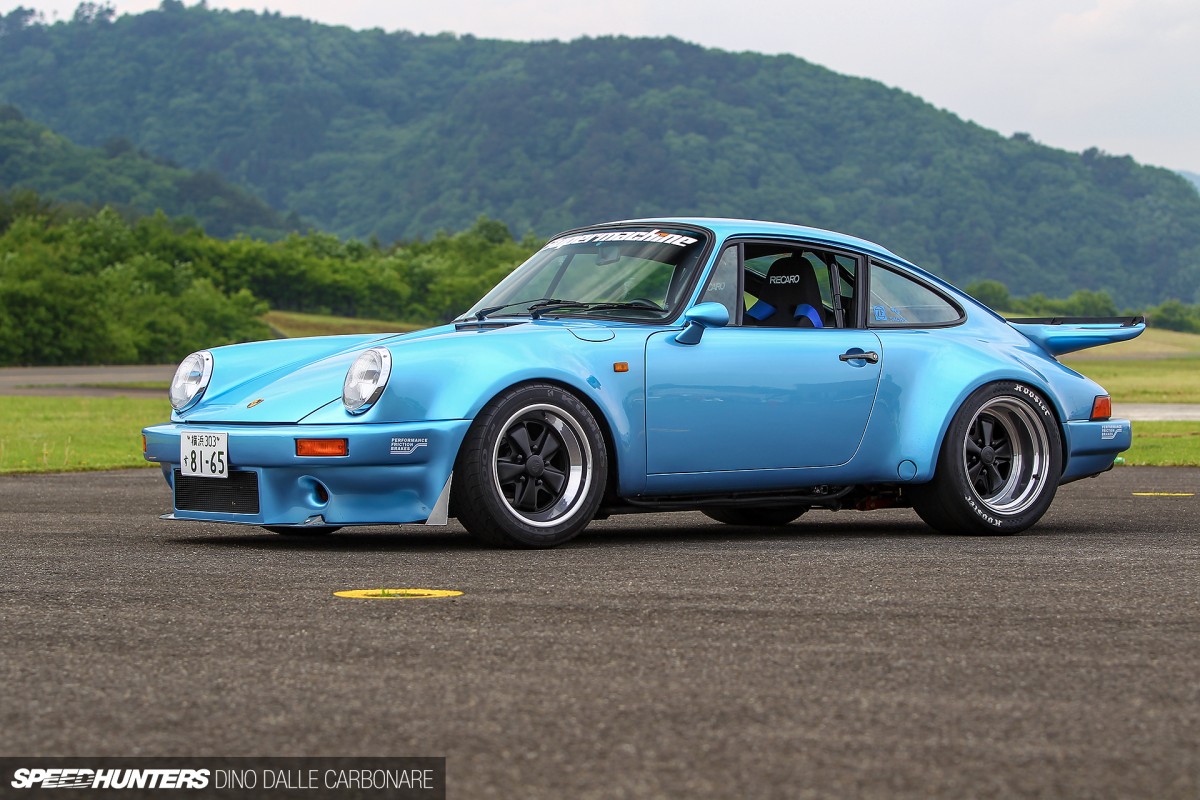 Yep, it's another Porsche – this time a 930 and yet another sporting an IROC RSR feel about it.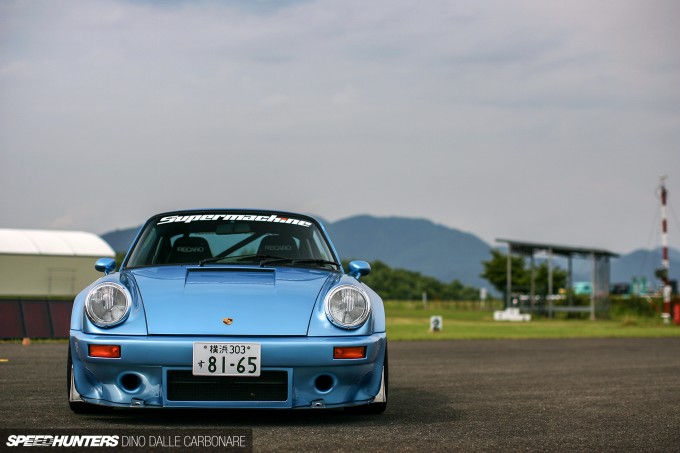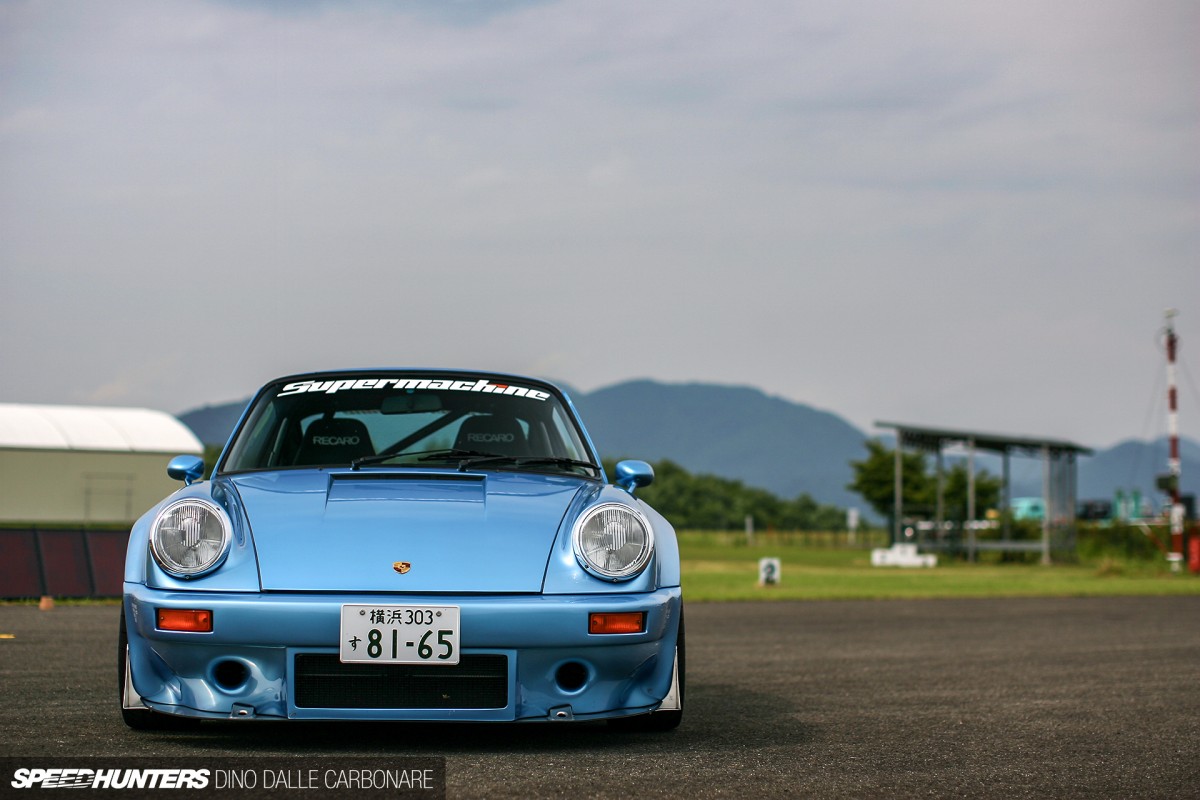 This Supermachine 911 bring back at lot of memories of a very cool zero-yon drag event that MotorHead magazine organized a couple of year back up in Fukushima.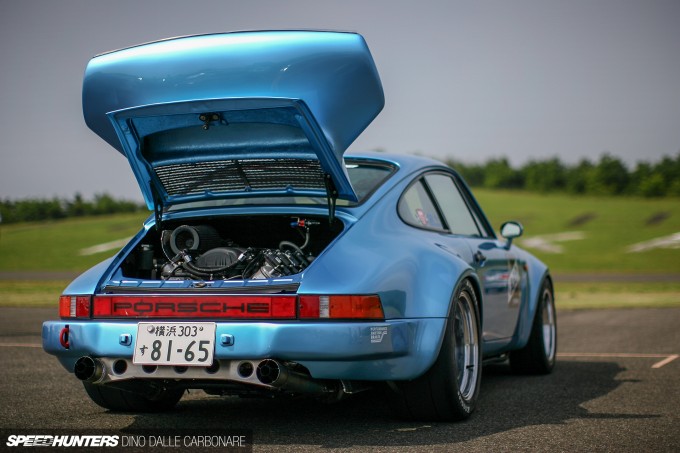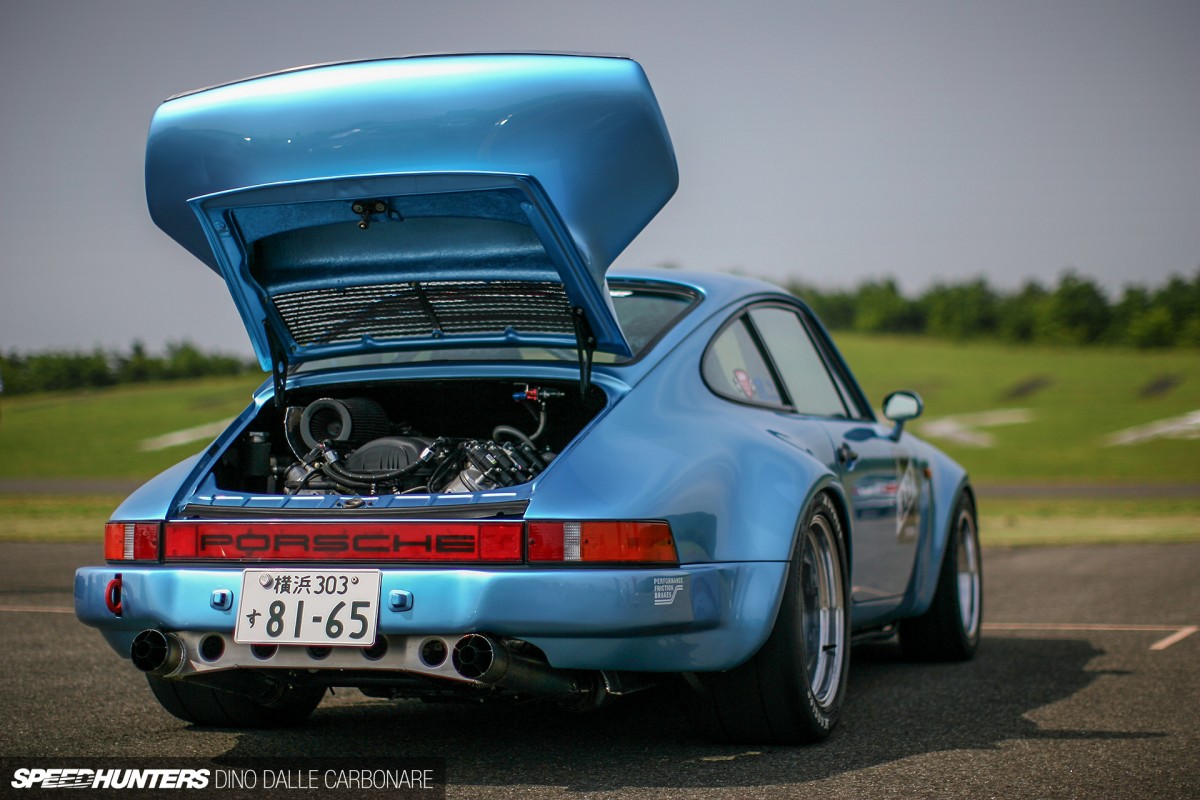 It was the first time I had seen a V8 tucked into the back of a 911 and I was really impressed.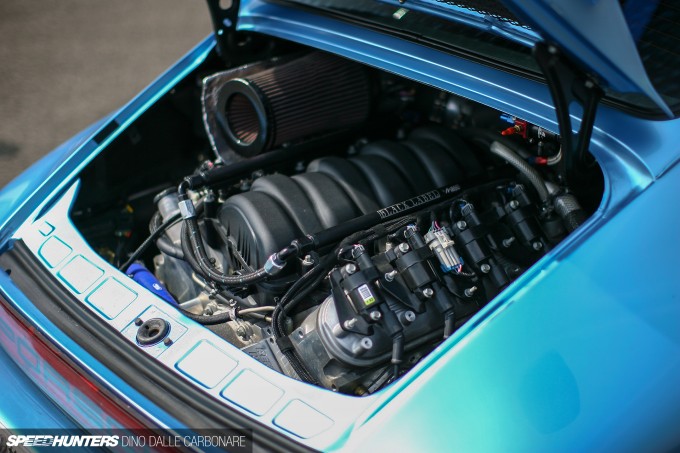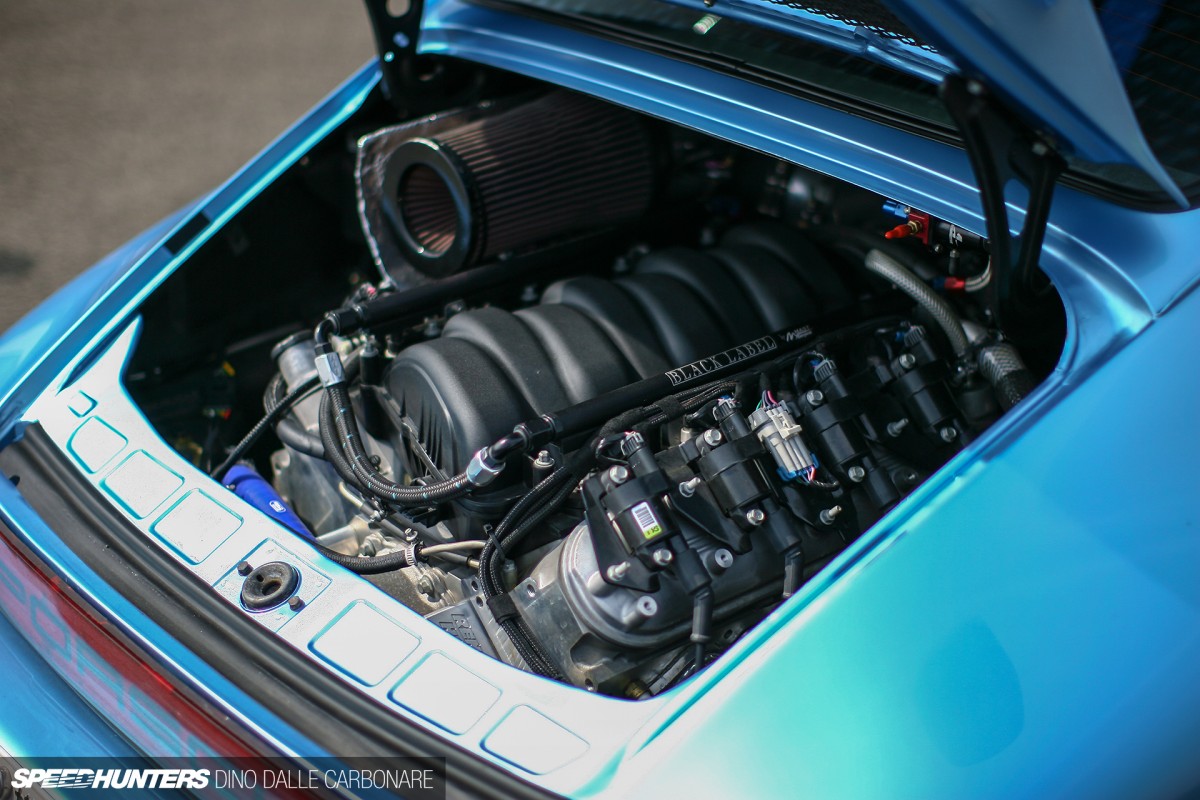 The LS7 was far from stock, built up to close to 600hp and providing incredible acceleration off the line – mostly thanks to all that mass hanging out over the rear wheels.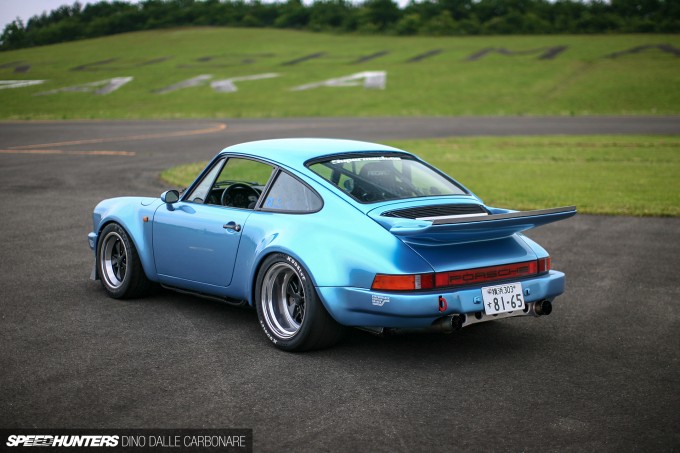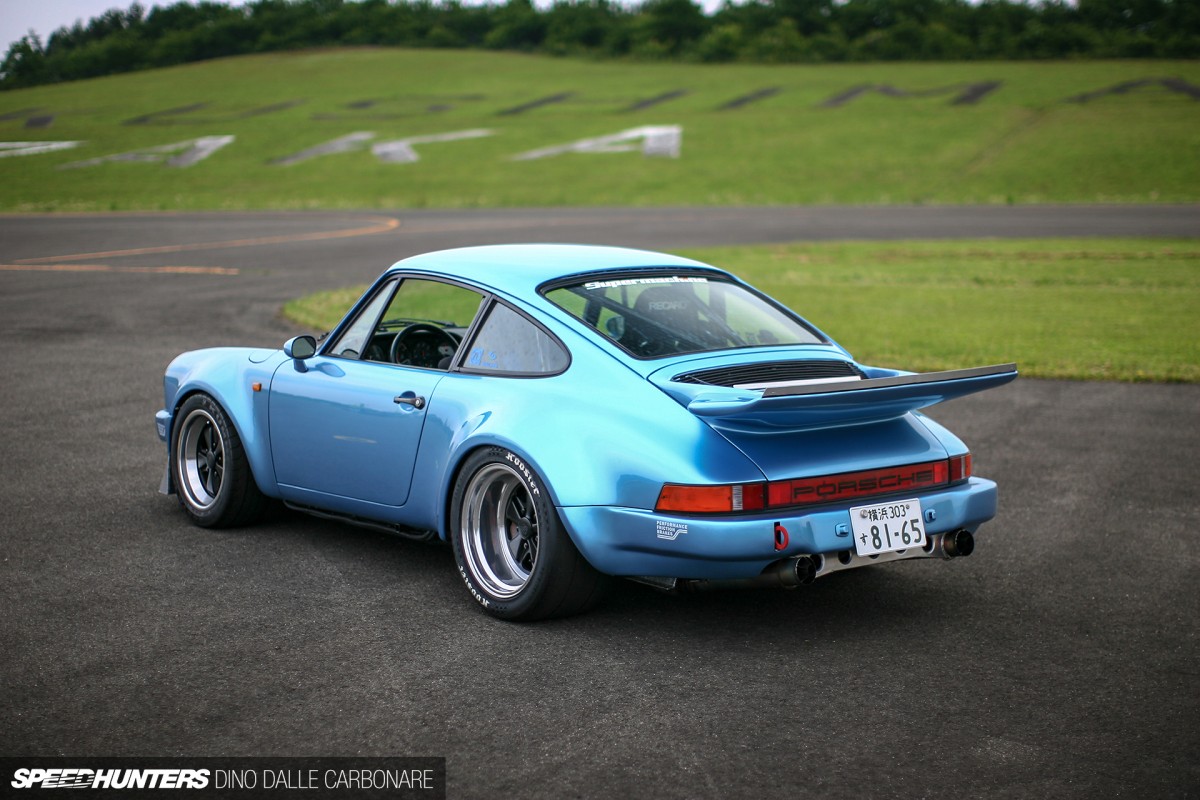 It looked sensational too with a very authentic feel about it all.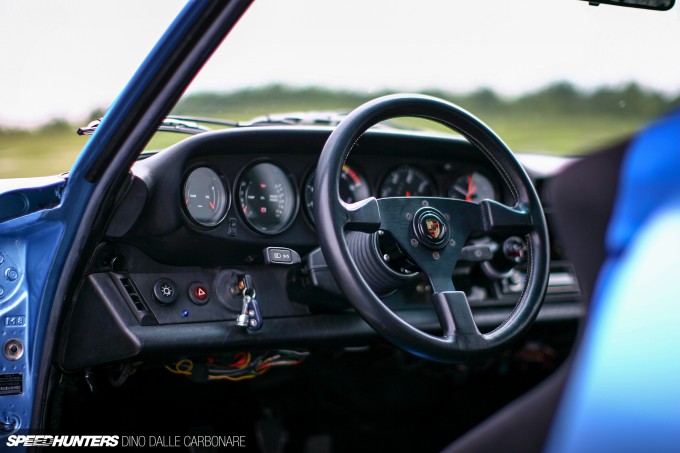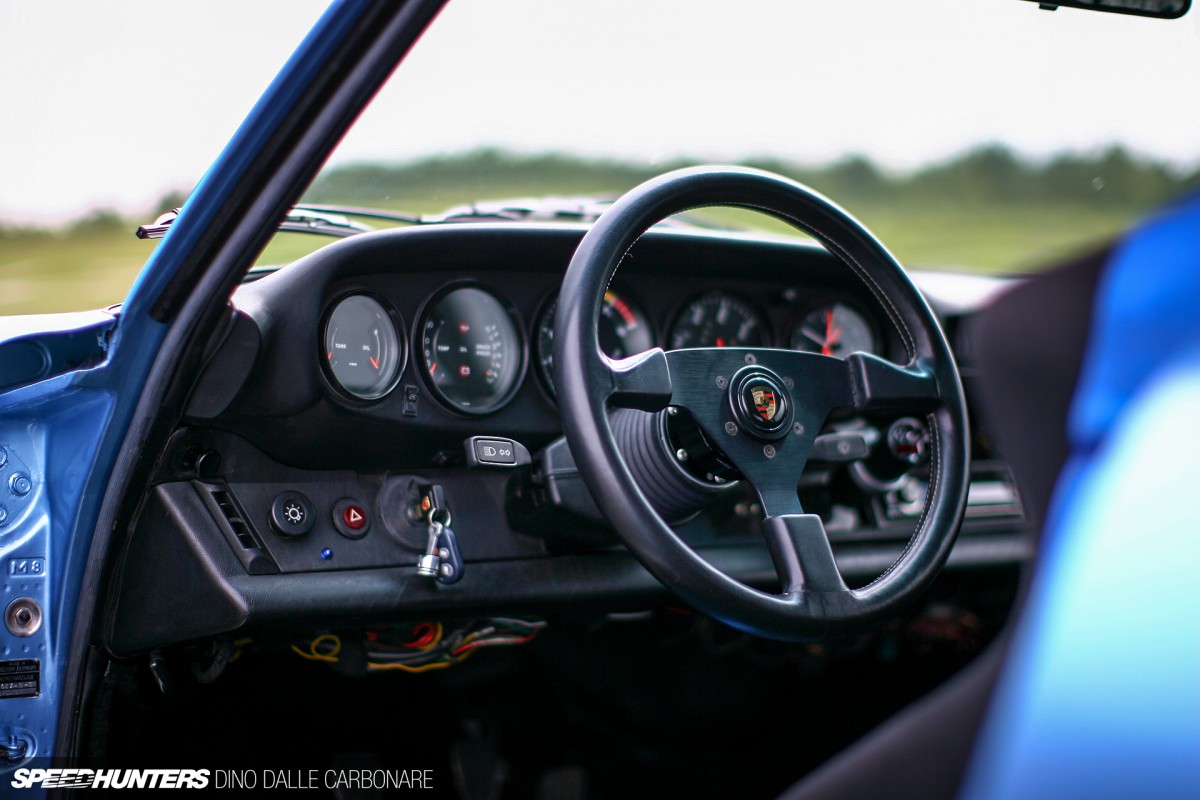 One thing that gets me about the negativity on V8 swaps is the lack of understanding of just how much work it actually takes to get it to work well. Before you even get to the headache that wiring and wiring looms can present, you need to consider chassis modifications to accept the engine, mounts for the motor itself, gearbox choice and the adaptation needed to the driveline to make it all fit and line up.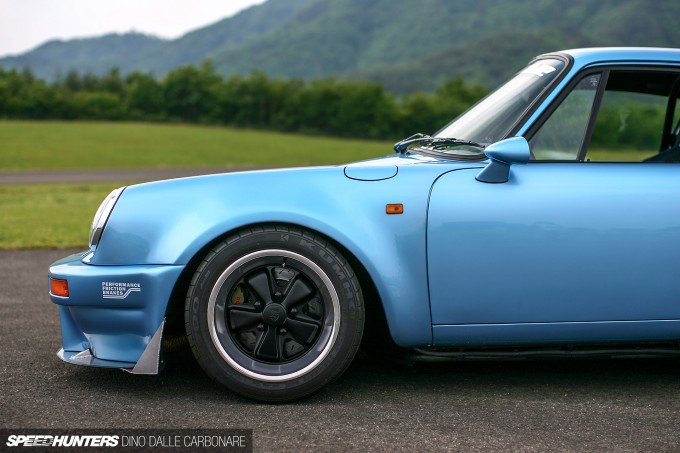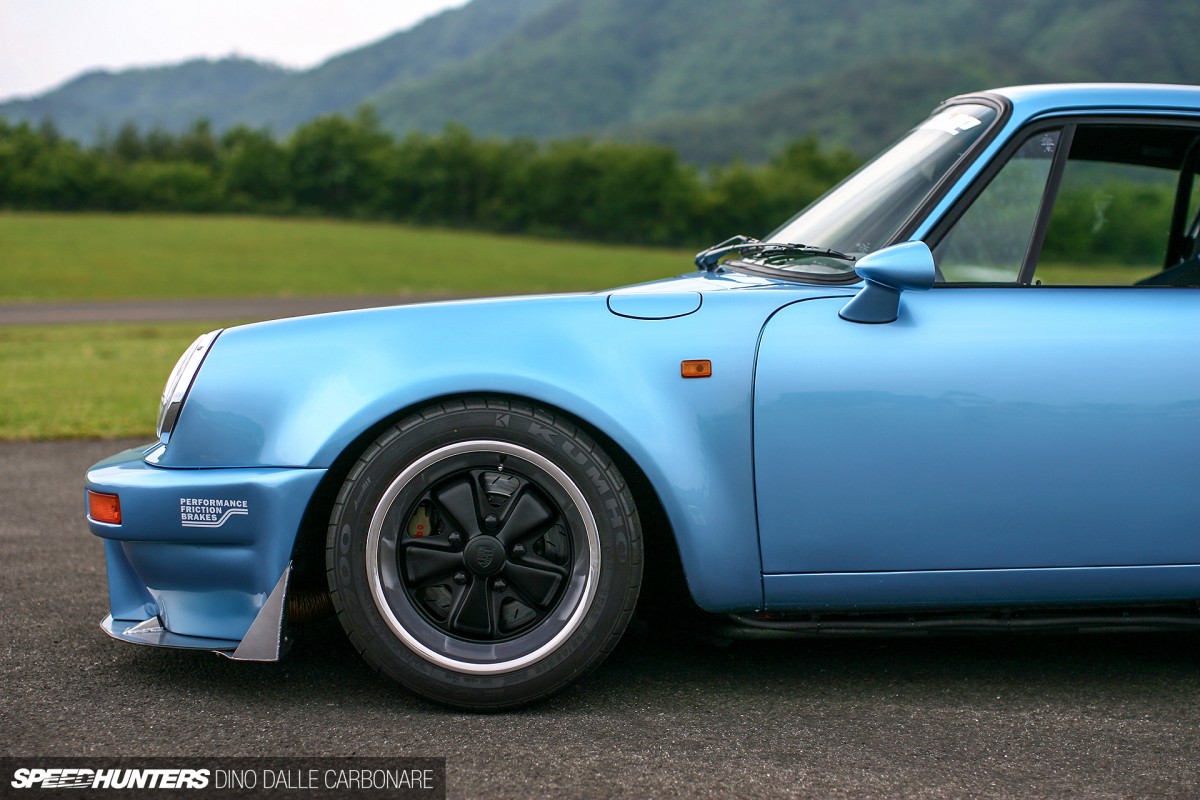 Oh, and depending on the chassis, one must consider how the weight distribution changes. This is something that needs to be taken into account when addressing the suspension, brakes as well as wheel and tyre choice.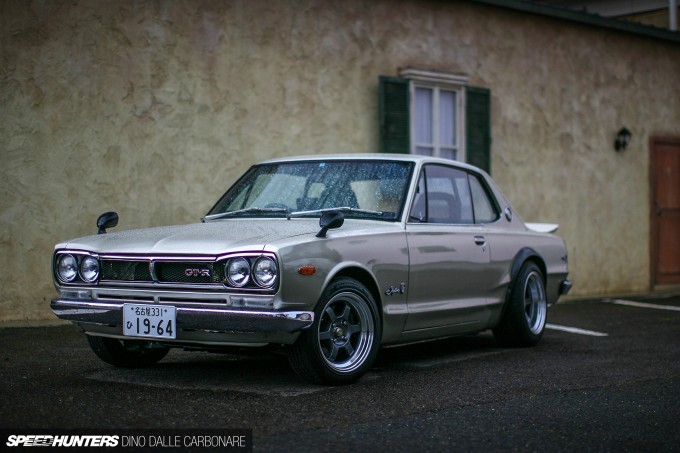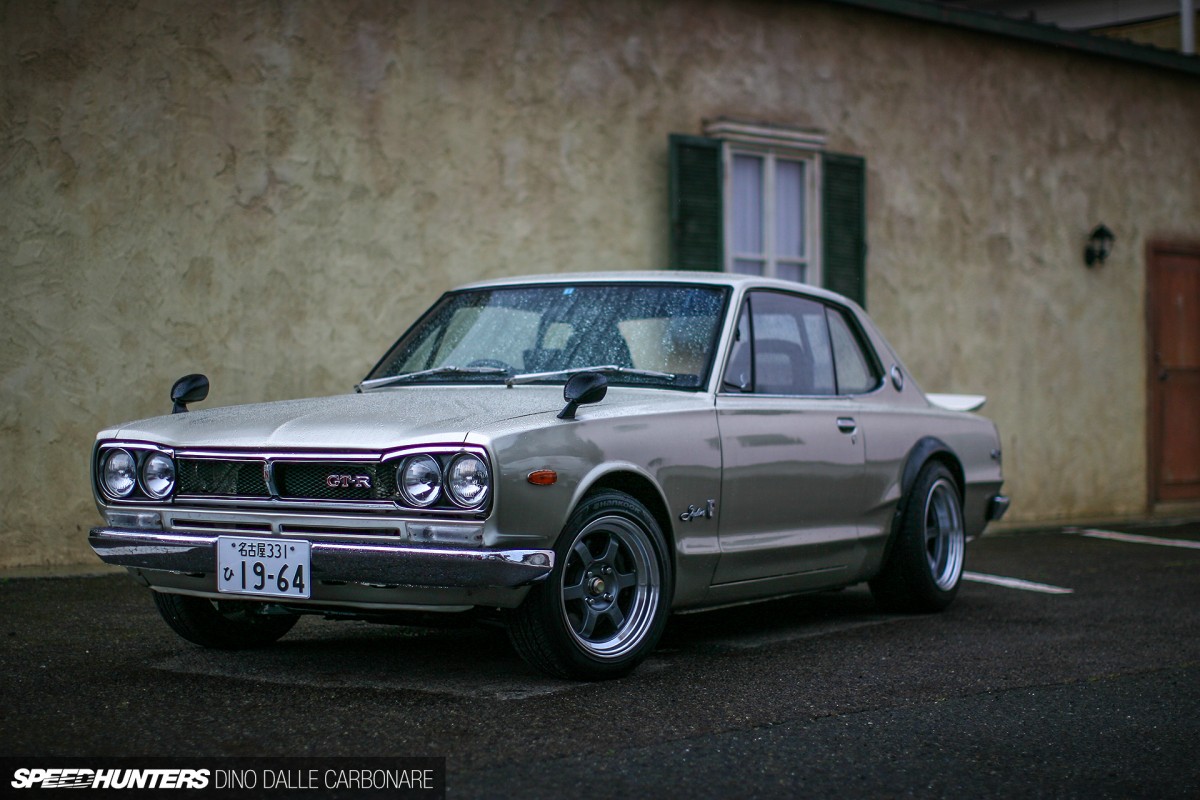 And while we are on this controversial subject I have to bring yet another car into this – Rocky Auto's V8-powered Hakosuka. This is another one of those cars that made quite a bit of noise when it was released – but that wasn't the intention. It was a simple request from one of Watanabe's clients who wanted a smooth and reliable motor to power his old school Skyline.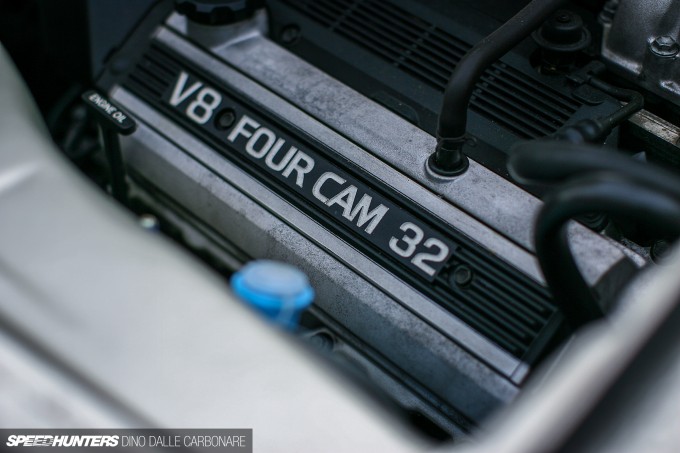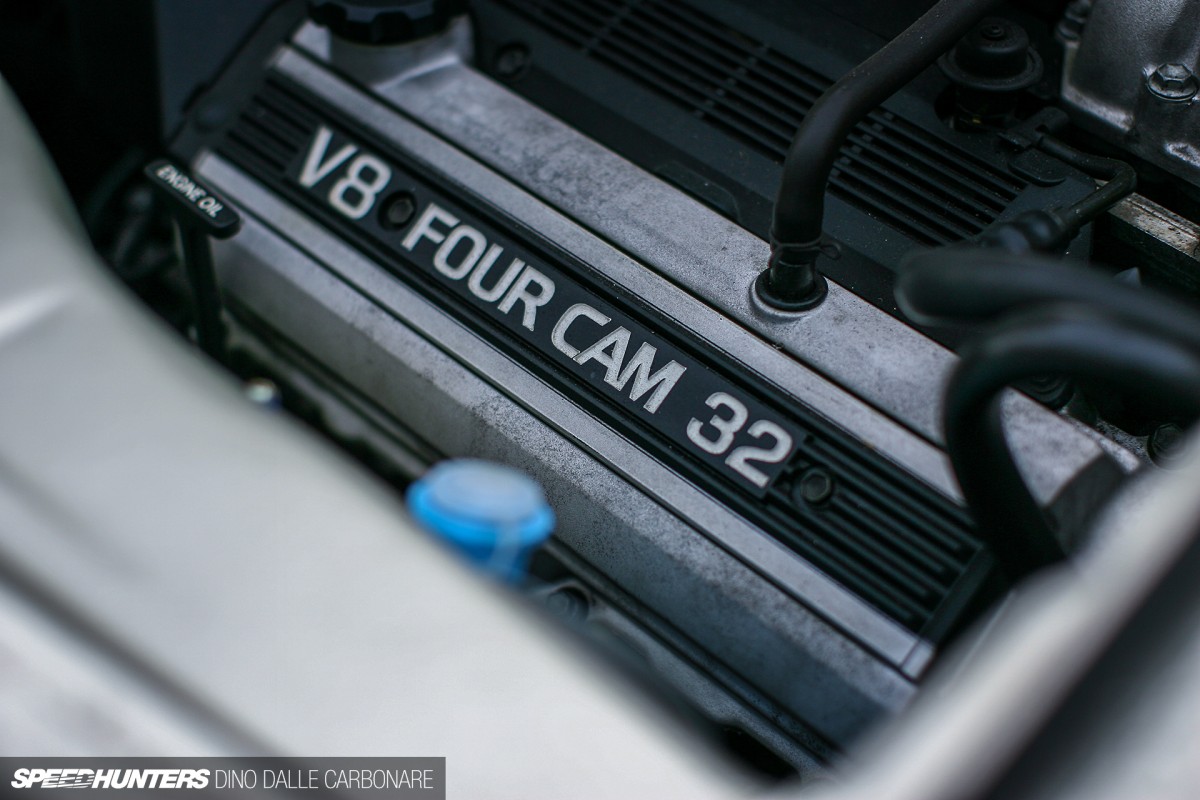 That's when the Toyota 1UZ-FE came to the rescue. Reliability, drivability and effortless acceleration from as low as 1,000rpm.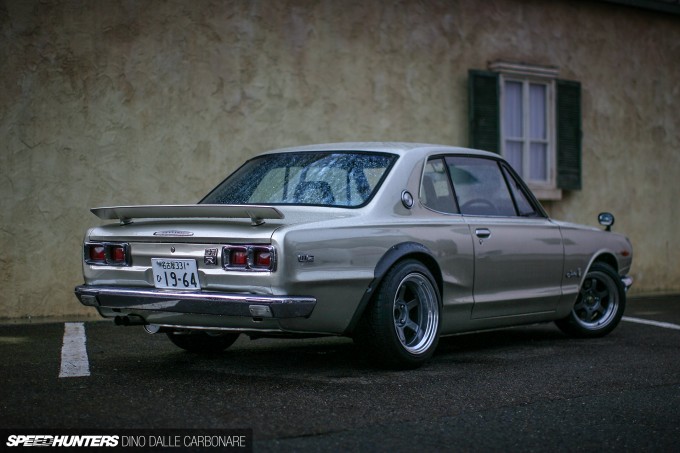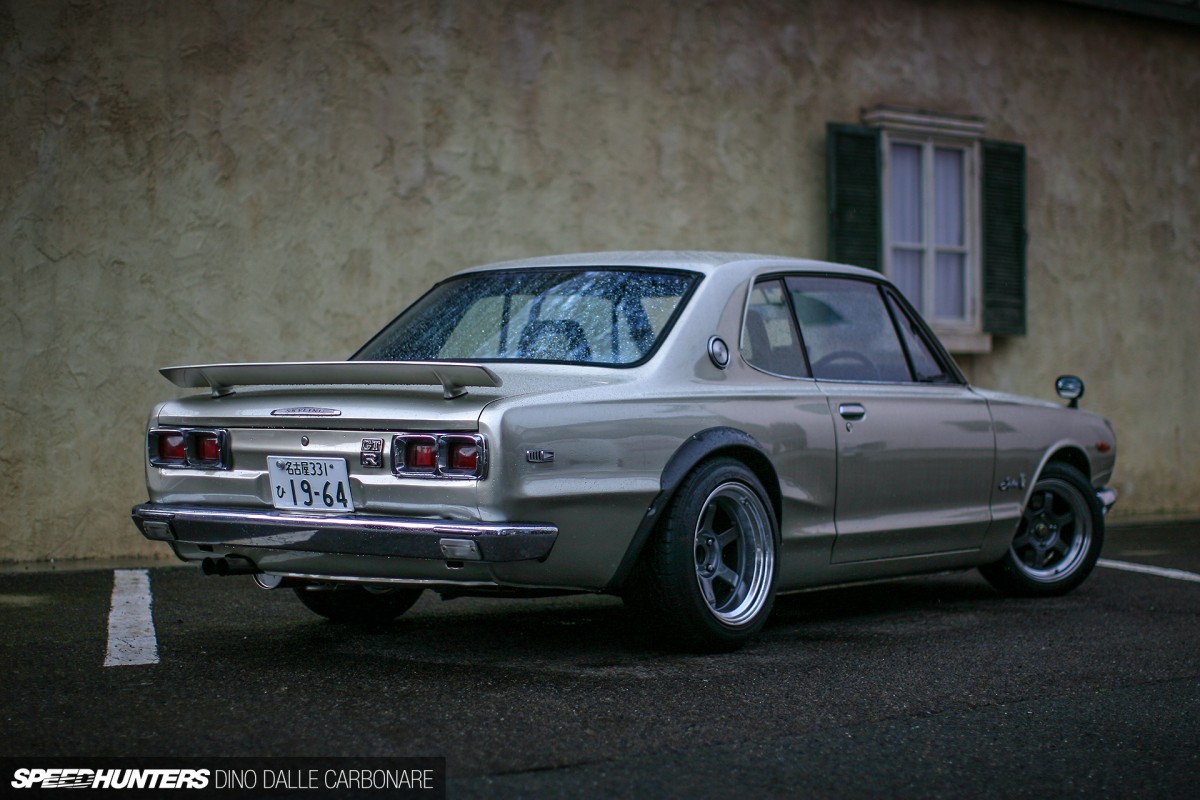 Does the swap make this Hakosuka any less of a Skyline? Obviously everyone will have differing opinions, so let's hear yours!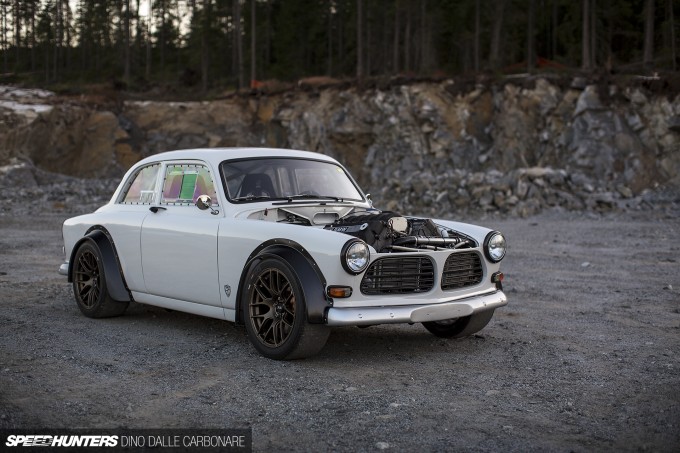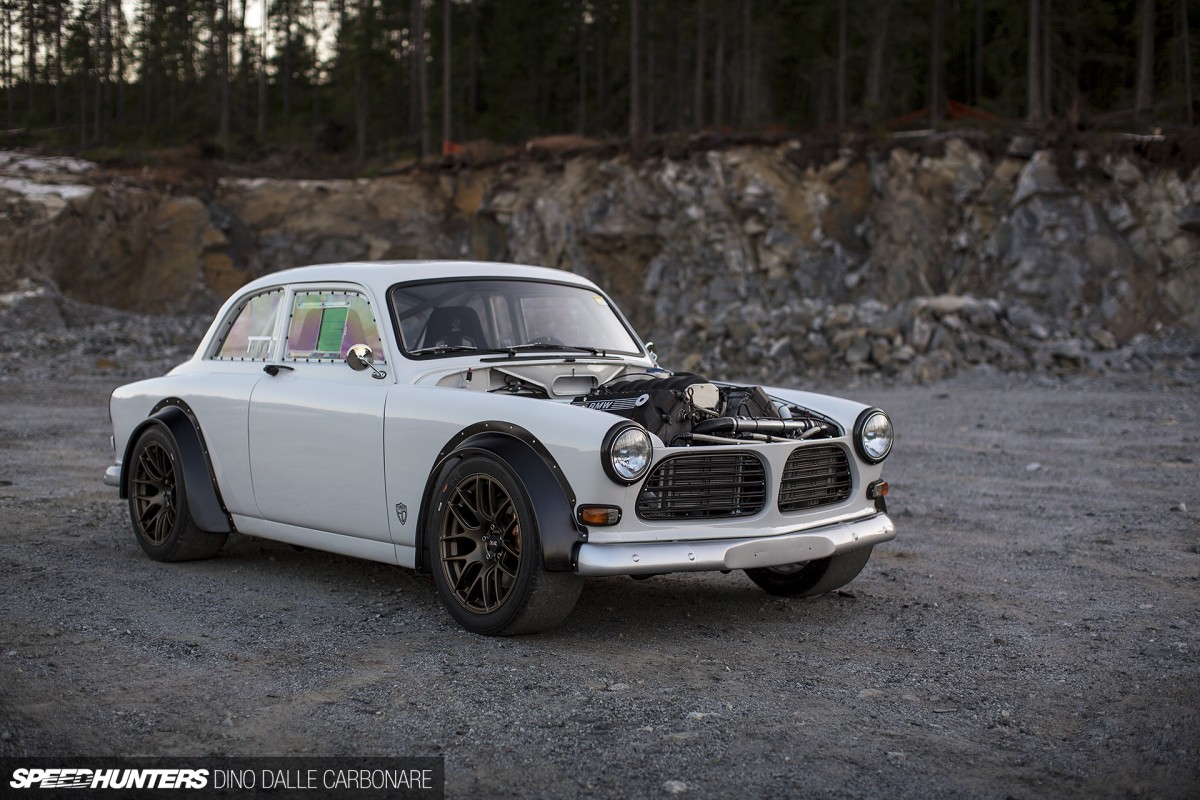 I'll end this retrospective piece with another car from a few weeks ago as it backs up the point I want to close this with: experimentation.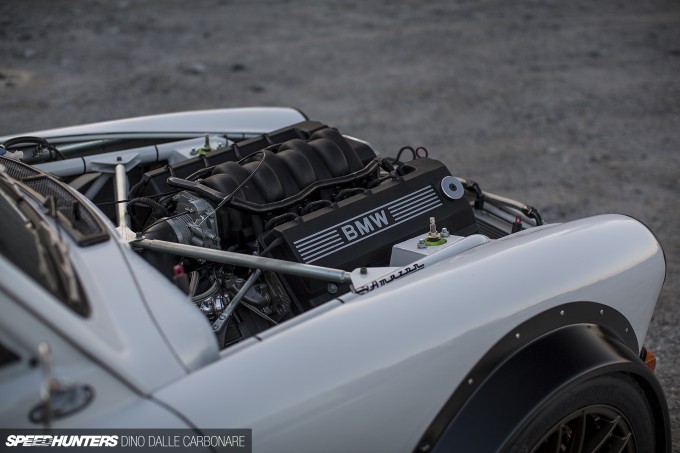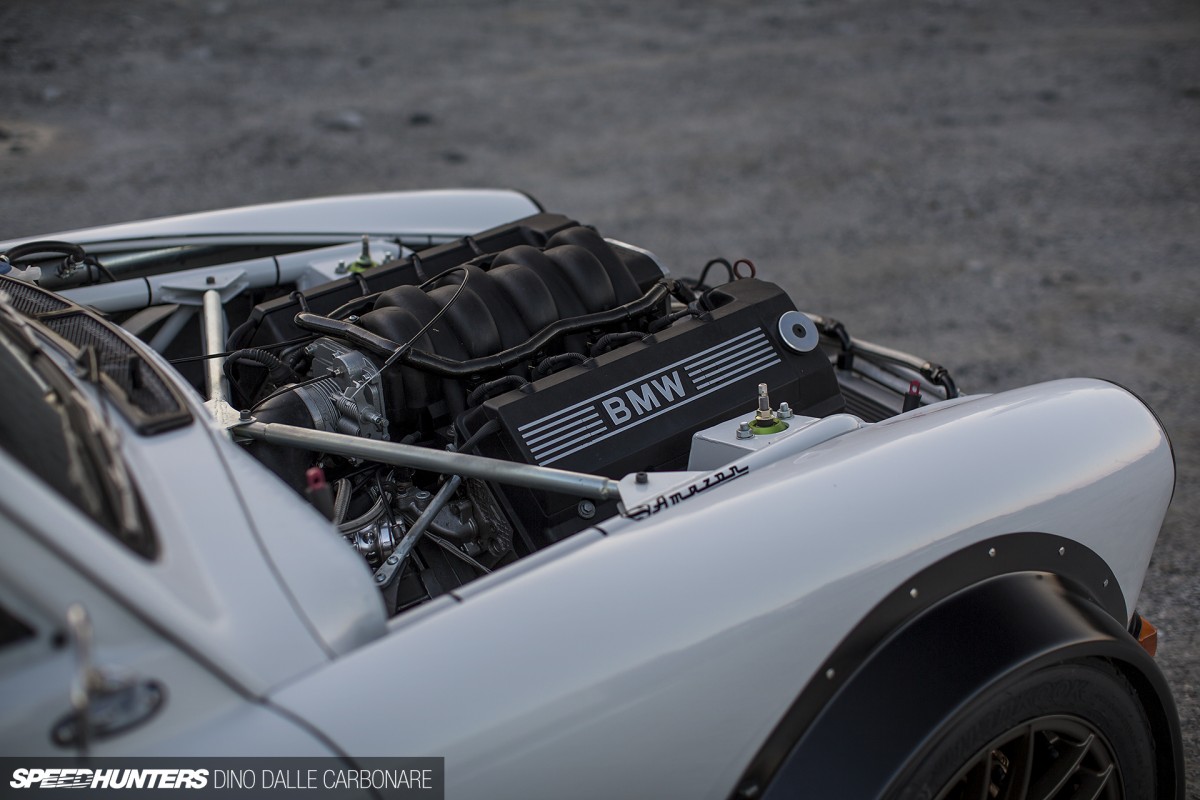 If it wasn't for crazy car guys the world-over screwing around with cars and doing things for fun just for the hell of it, global car culture would be far less interesting to us all. I mean, where would Gatebil be without engine-swaps in general? Long live the swap I say, V8 or anything else that might take a particular owner's fancy.
Dino Dalle Carbonare
Instagram: speedhunters_dino
dino@speedhunters.com