Deceiving appearances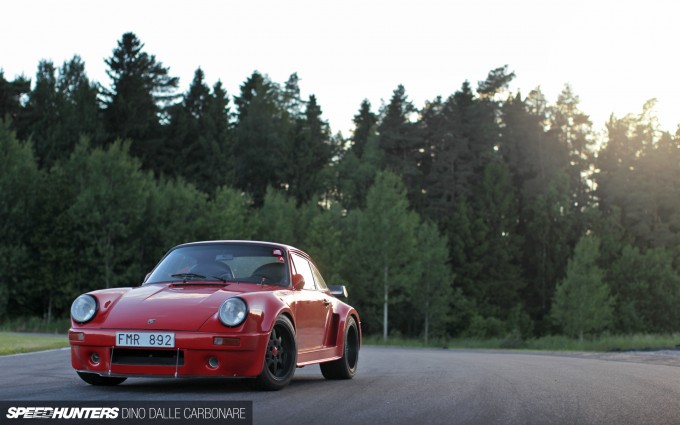 When it comes to Porsches, appearances sure can be deceiving. A few months back as I was walking through the parking lot at Gatebil Mantorp, I spotted this red 911 being unloaded off a transporter in the distance. A thought went through my head, something along the lines of, "Oh cool, a 911, there aren't many of those here." But aside from that I just continued on with my exploration of the fascinating event we have all come to love.
It wasn't until later that day that I realized I had probably brushed off that red Porker a little too easily – especially after it drove past me in the paddock. Now we all know the usual noises that bellow out of 911s of all generations, however this particular car sounded more like an American muscle car than anything that had come out of Stuttgart. A quick chat with its owner, Ted Söderstet, and a little peek under that big whale tail spoiler revealed just how special this particular car was. To add insult to injury, it turned out this project wasn't even based on a 911 – but rather the entry-level, four-cylinder 912 that Porsche sold between 1965 and 1969. What's that saying again? Never judge a book by its cover…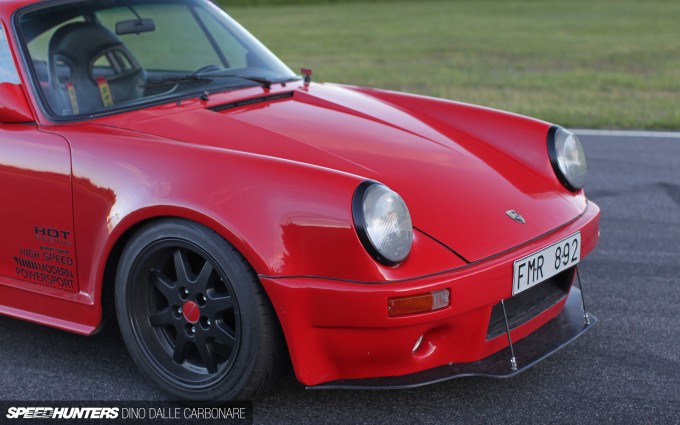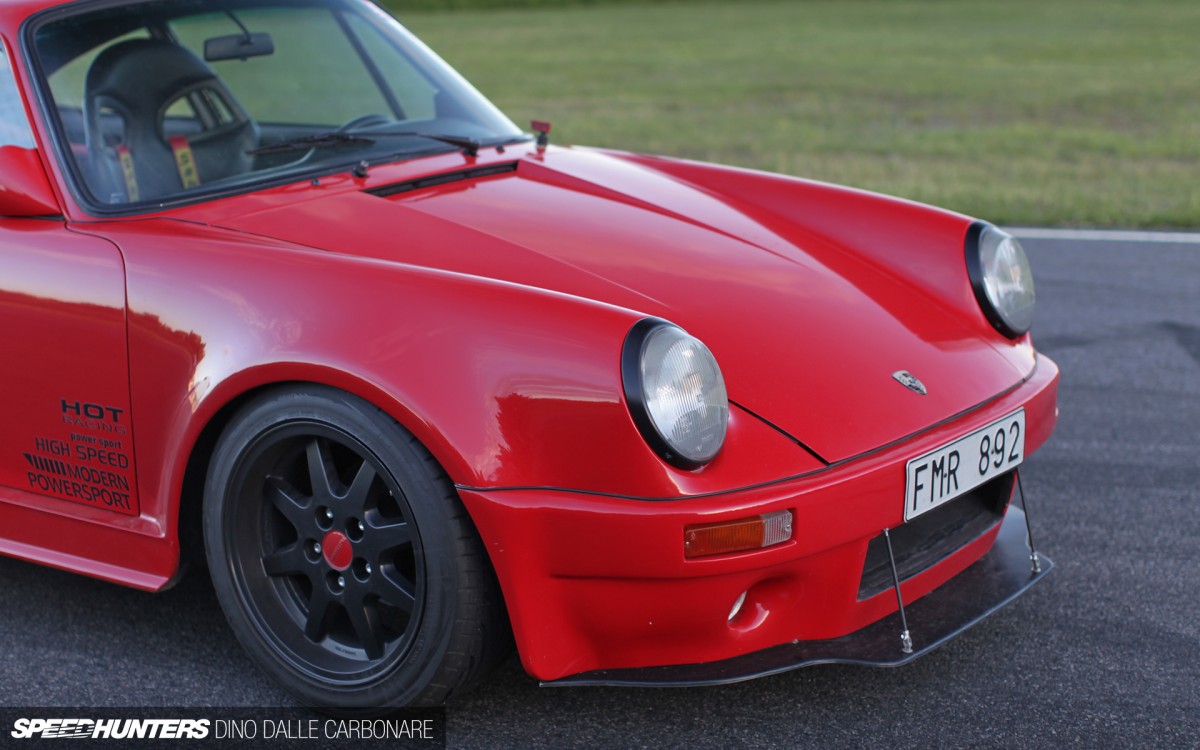 Despite the car being close to 50 years old, it was transformed into the machine you see here way back in 1986. The idea, I'm guessing, was to create a more modern interpretation of the 911, or should I say 912. Most of the stock body work was replaced, starting off at the very front with a Porsche 911 Turbo RSR conversion which included the bumper, fenders, headlights and hood. The elongated splitter is something of an even more modern touch.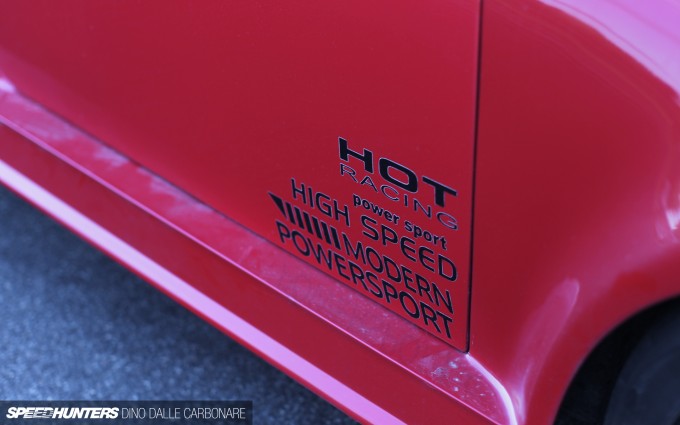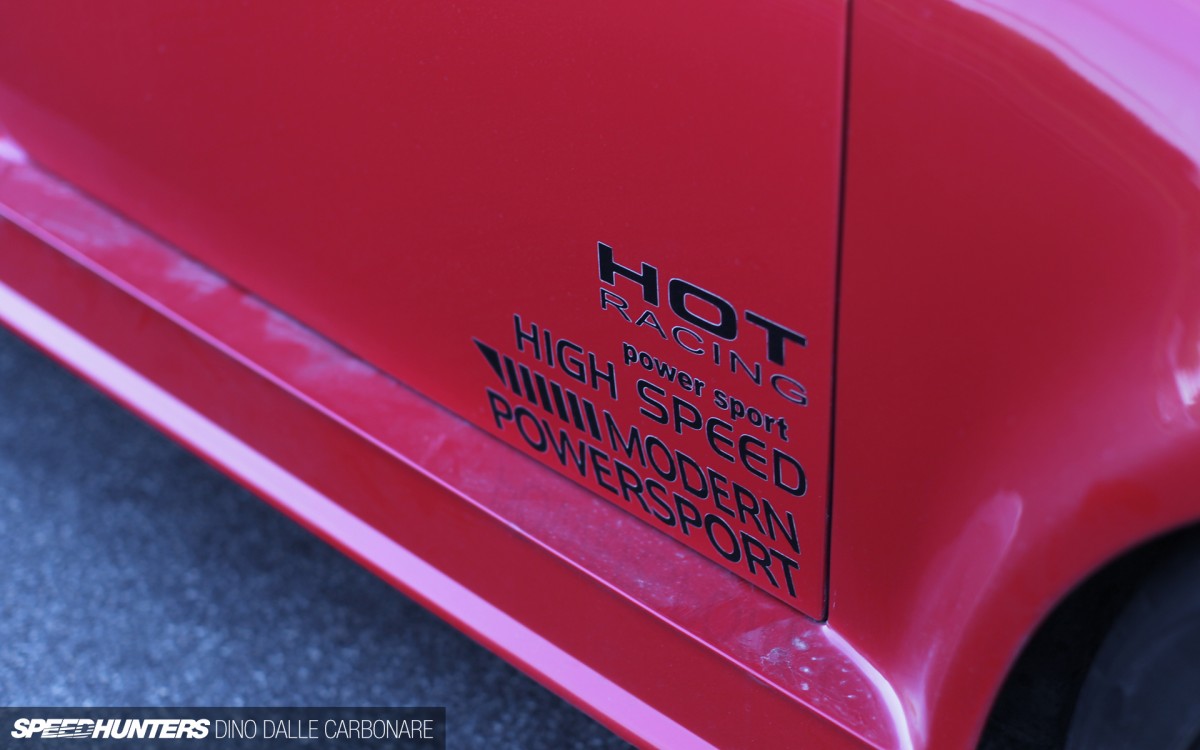 The rear of the car has been given the 935 treatment with more pronounced side skirts…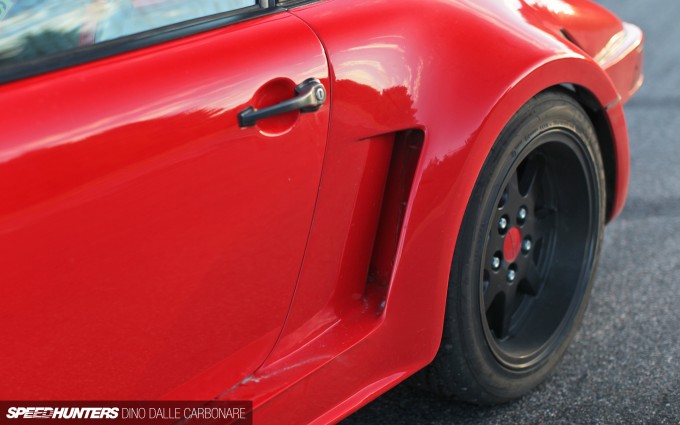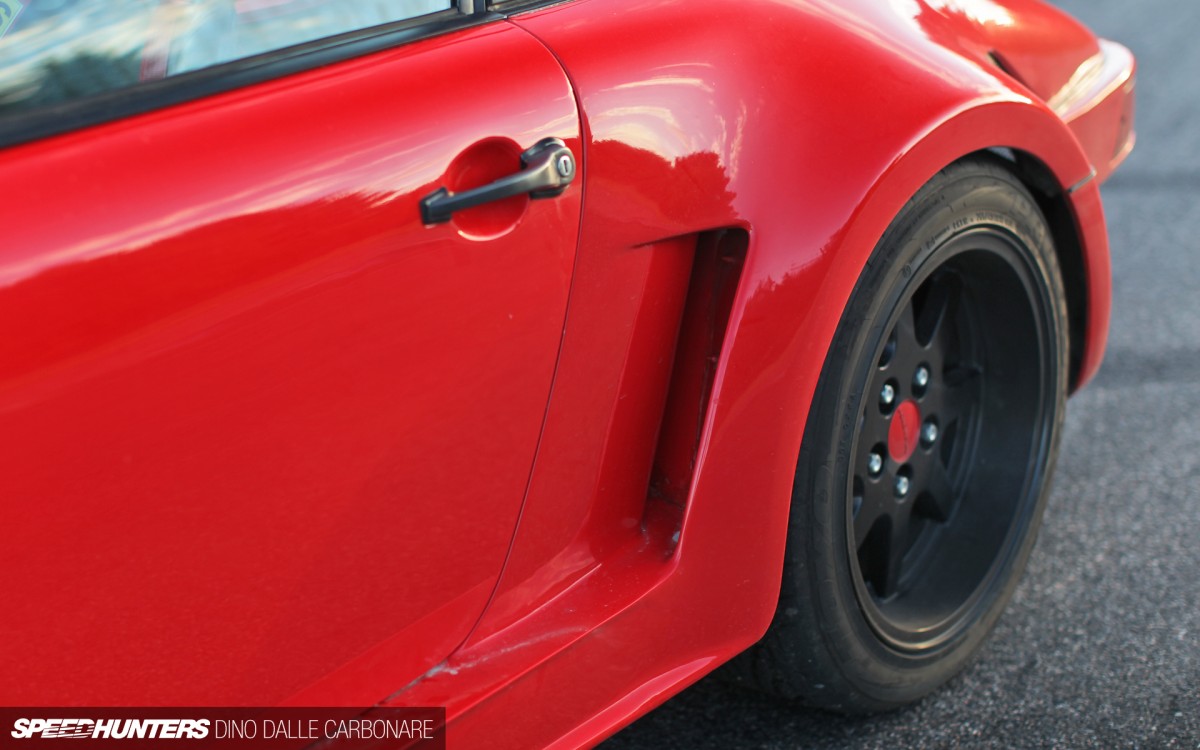 …fusing with the wide, vented rear fenders, and on to the bumper.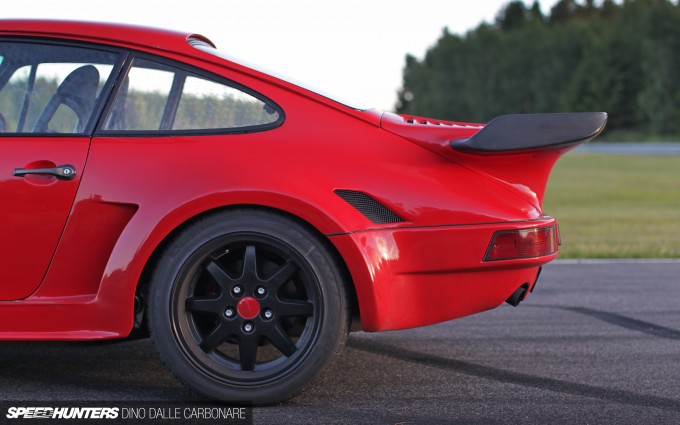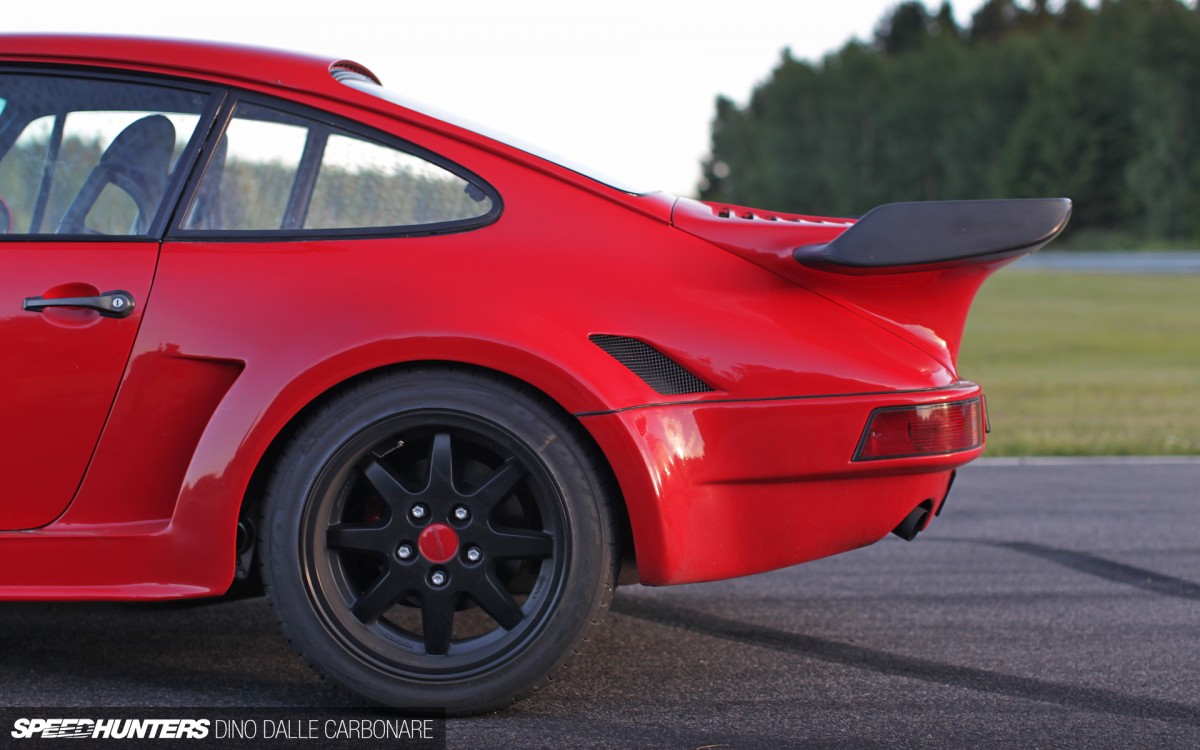 It's all topped off with big turbo wing, helping to direct attention to the rear end…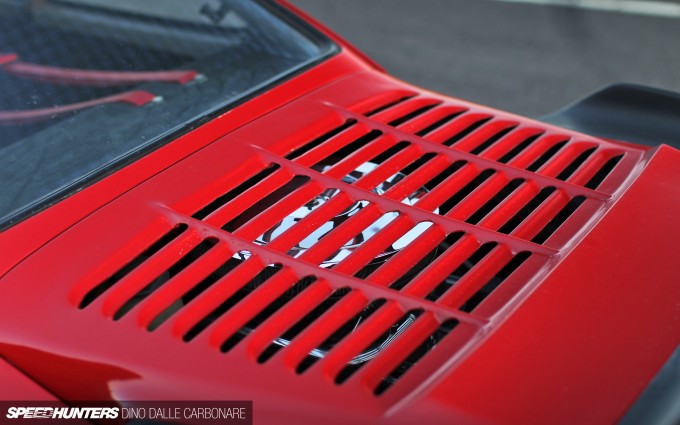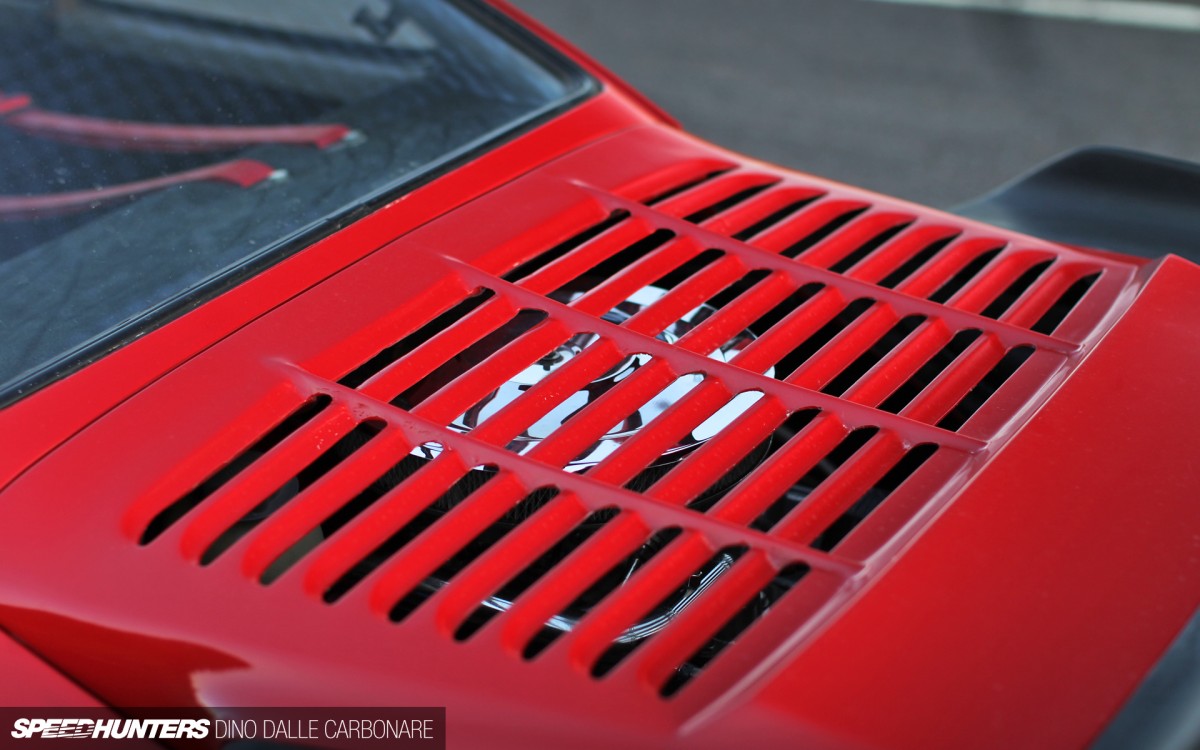 …or more to the point – the engine that lurks under those cooling vanes.
V8 muscle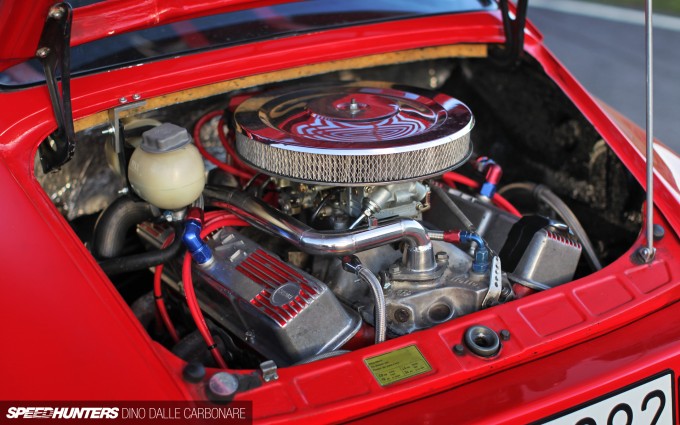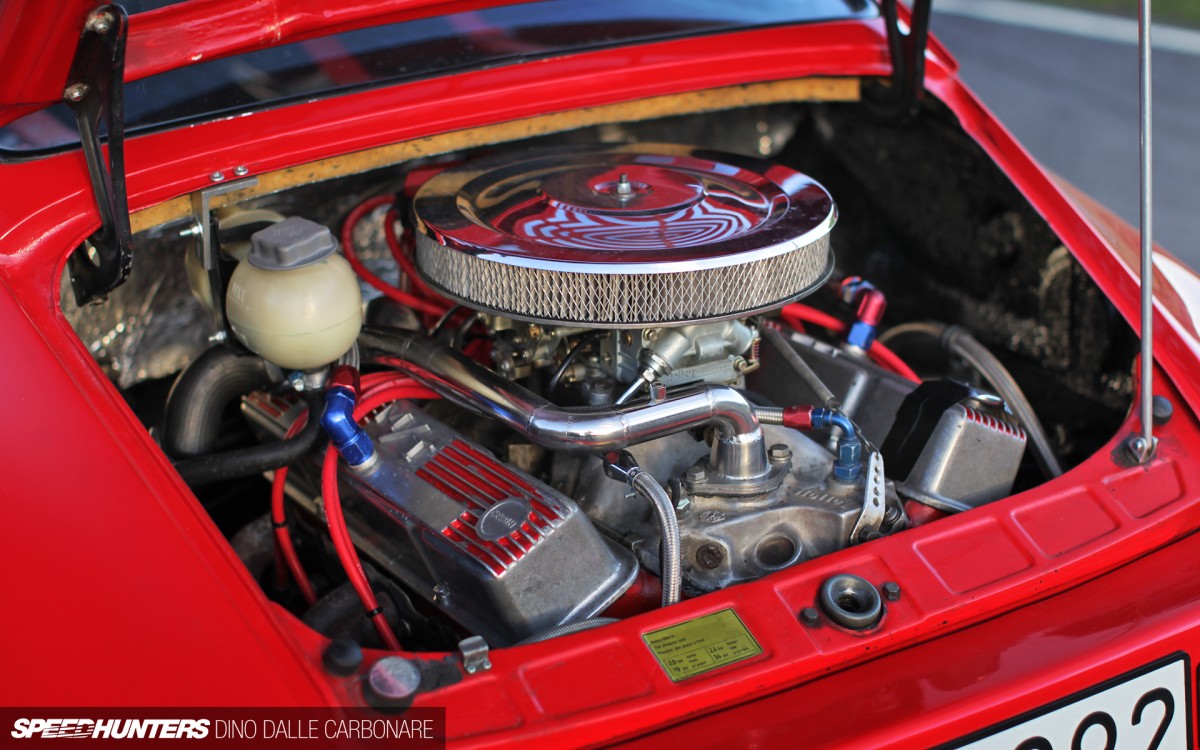 The 912 was always praised for its excellent weight distribution and handling due to the use of the smaller and lighter four-cylinder engine, so as Ted says, that aspect is pretty much out of the window now that the car has doubled up on the number of cylinder, thanks to a big old Chevy 327ci small block. However this car is all about character, and the 5.3-liter of American muscle provides it in buckets.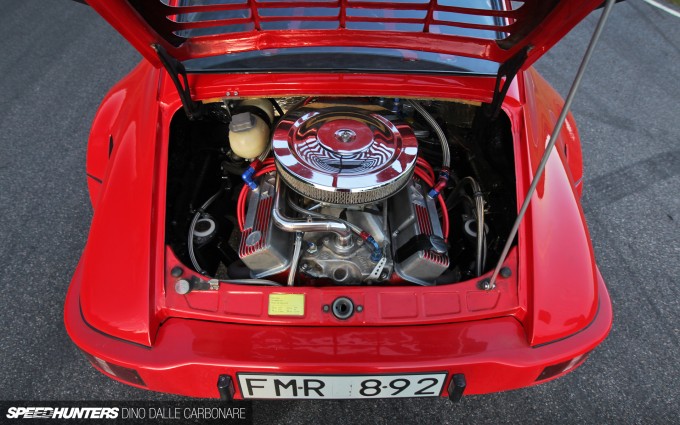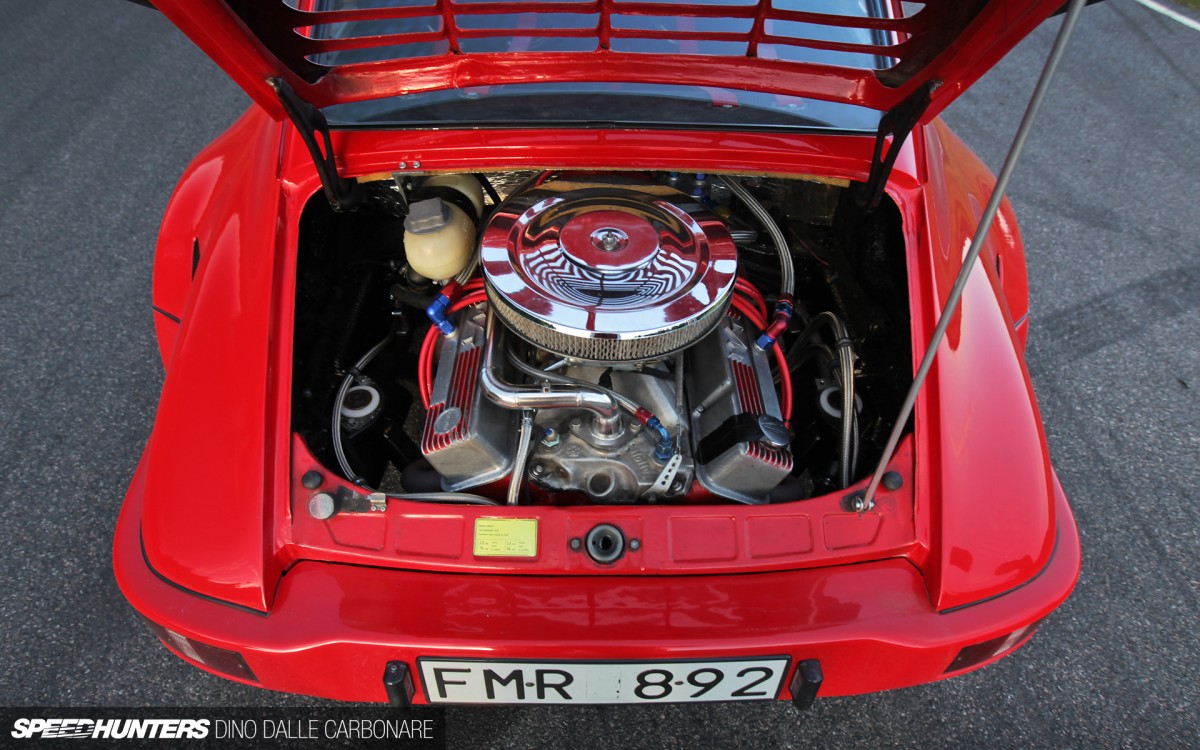 The fact that the engine – being of 1969 vintage – is period correct, adds even more bragging rights to this particular swap. It almost looks right at home sitting out the back of the 912.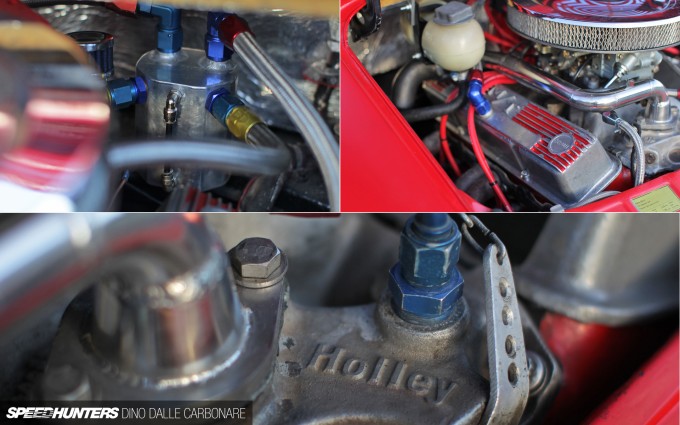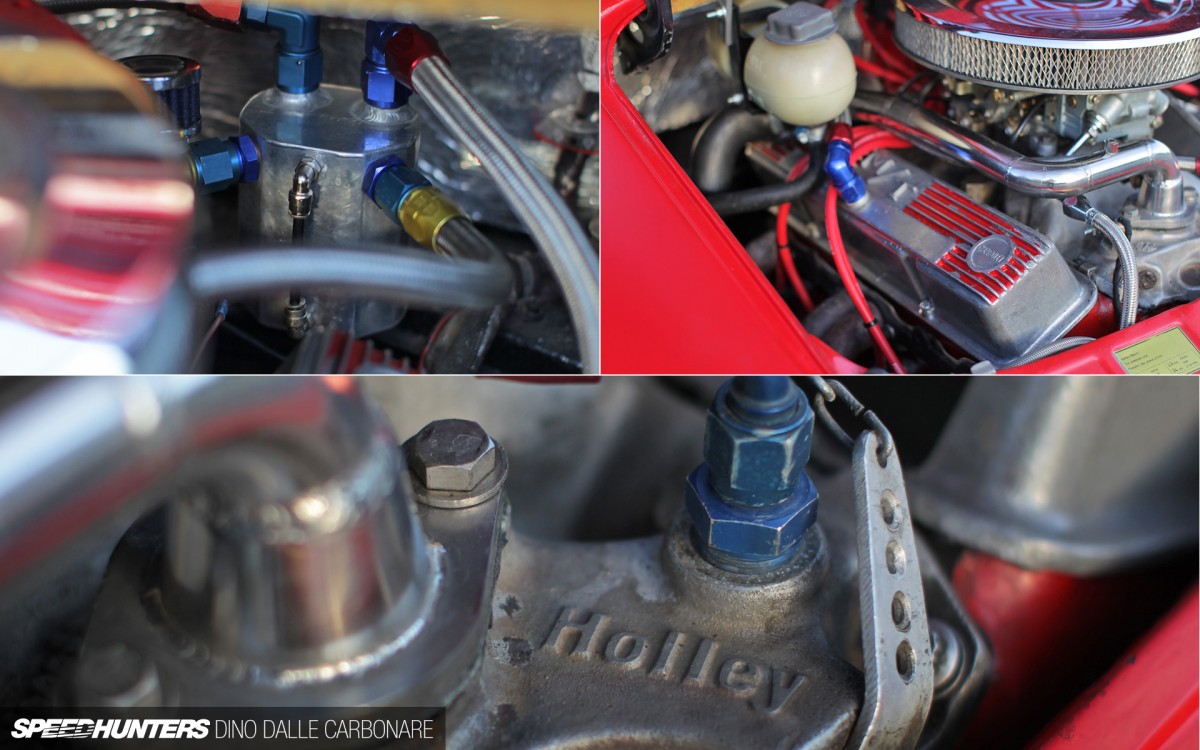 Pushing power to around the 400hp  mark is a re-profiled camshaft, performance-oriented heads, a large Holley carb and a custom exhaust system.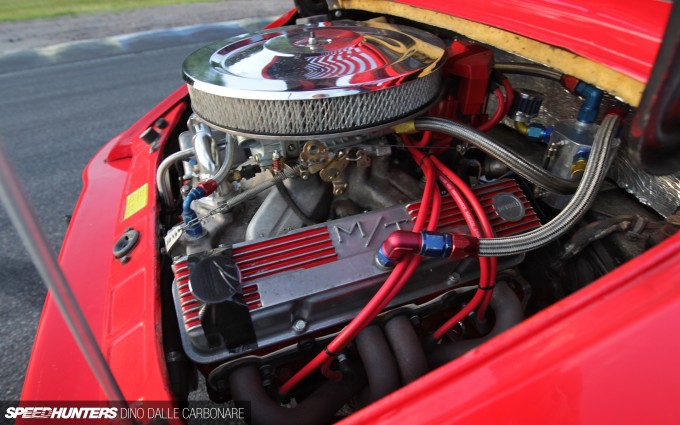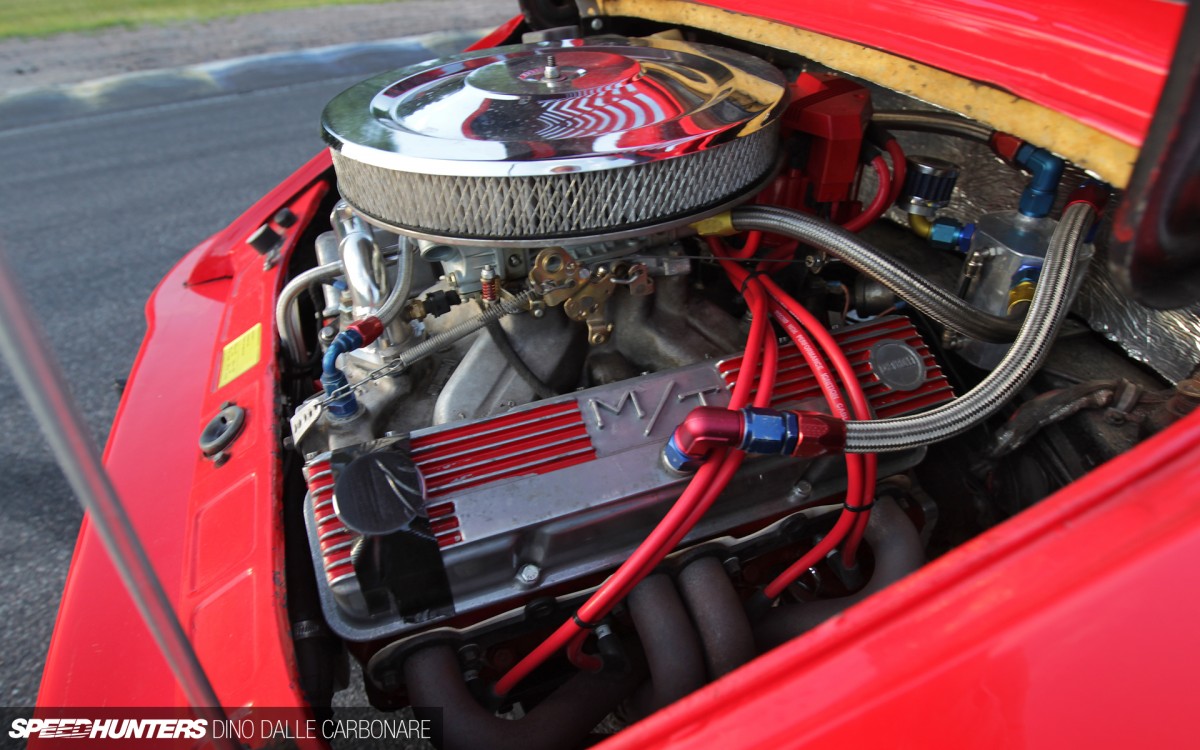 As Ted told us – and happily demonstrated with a couple of quick power-assisted 180-degree turns – this motor is all about torque, and there is a lot of it tap, straight up from idle. Add the sheer weight of the engine and the 912 actually has a ton of traction exiting corners, as that rear end squats down and the tires hook up. The tricky part is getting the car to stabilize into a turn, because as you can imagine, it just wants to swing that big rear end out wide at even the slightest provocation. Respect its momentum however, and Ted guarantees us that it's a hoot to throw around tracks like Mantorp.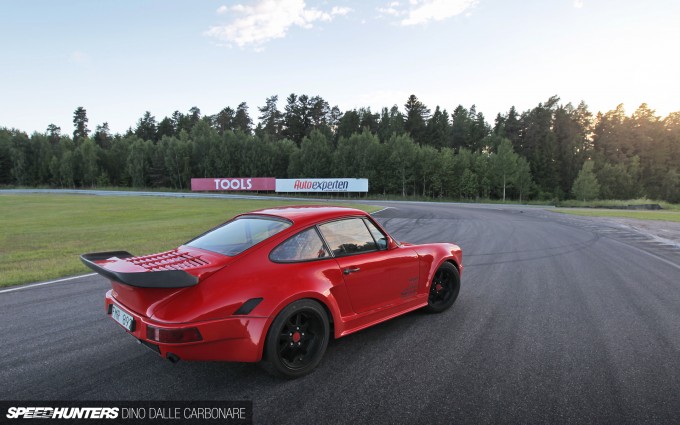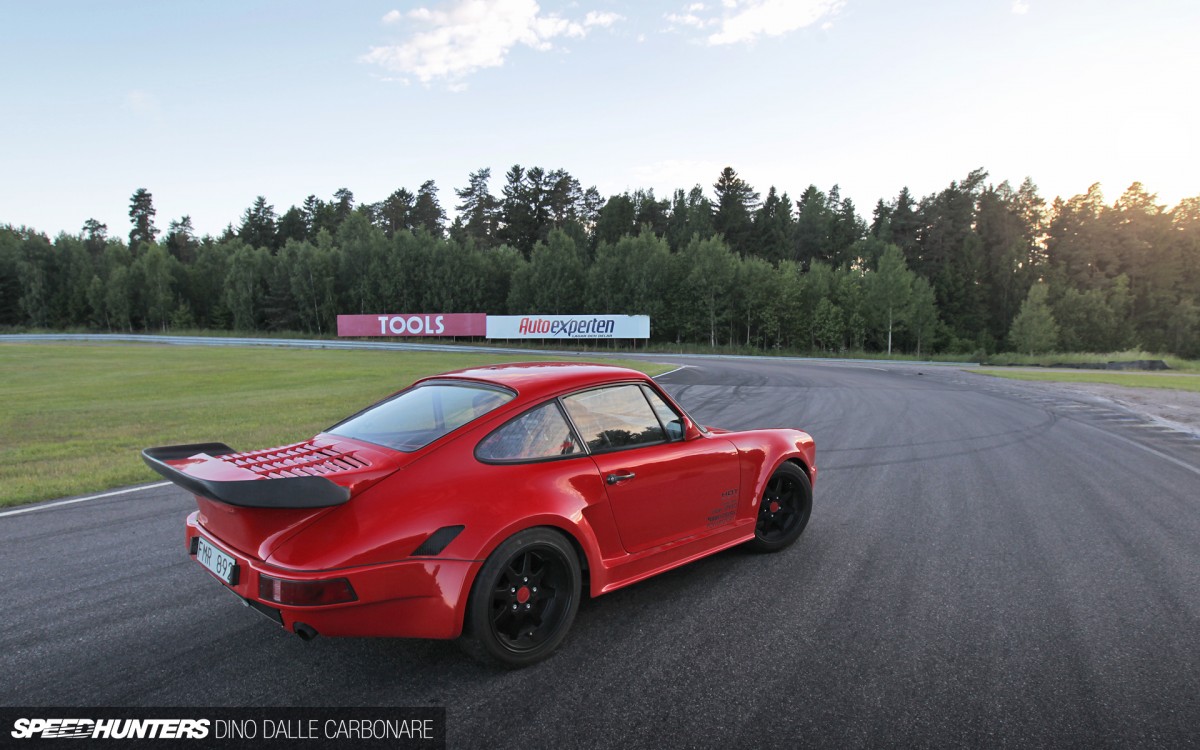 The engine is mated to a 930 Turbo four-speed transmission with somewhat long gears, but perfectly matched to the torquey V8's nature. Handling has been completely revised thanks to RSR dampers all round and harder bushes at every link point, keeping slack to a minimum.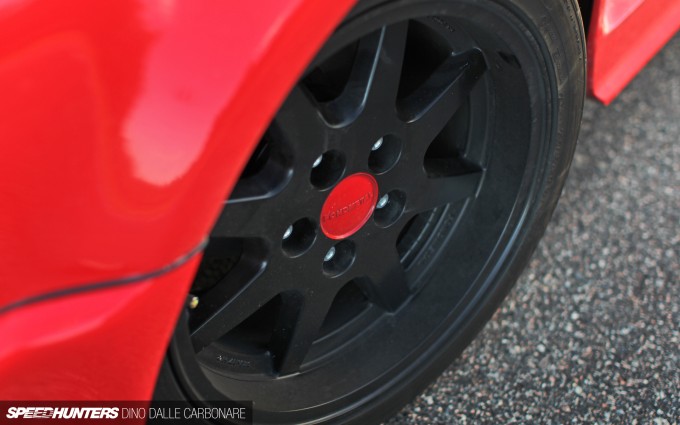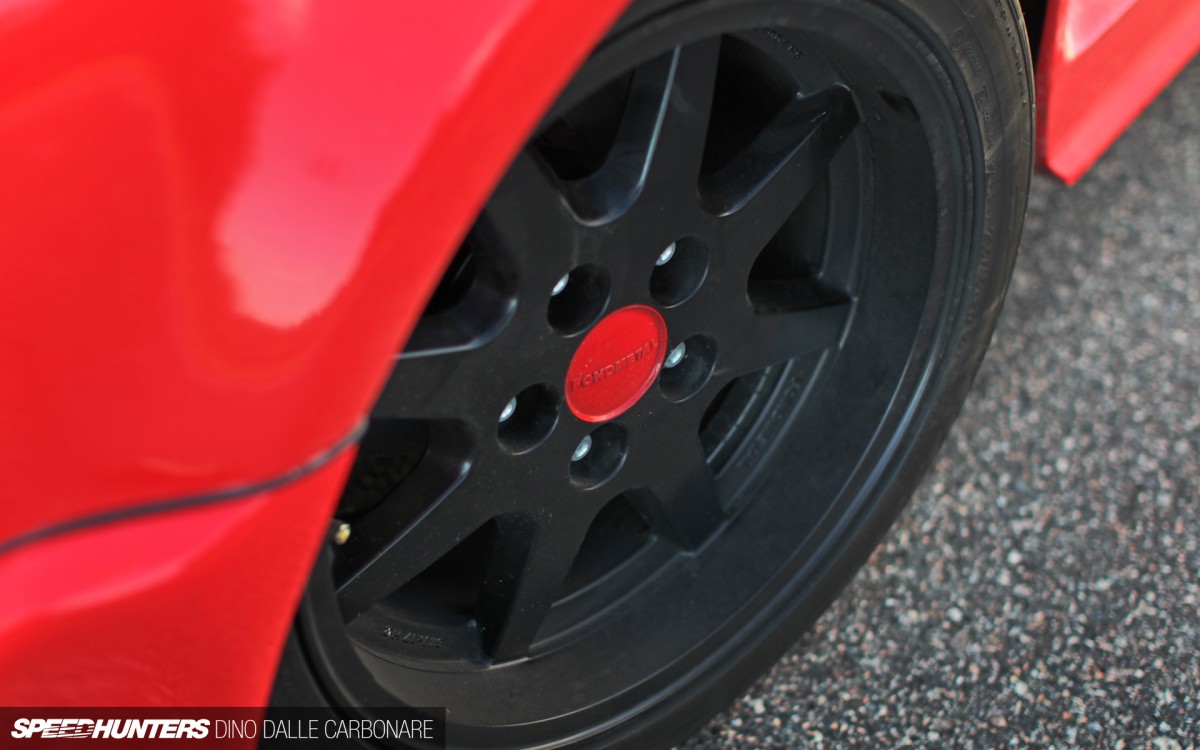 The car sits on Fondmetal rims that have been powder-coated black and boast a decent amount of aggressive offset to fill out those wider front and rear fenders adequately. You gotta have lip right?! Toyo Proxes tyres provide the grip at each corner.
Functionality and modern touches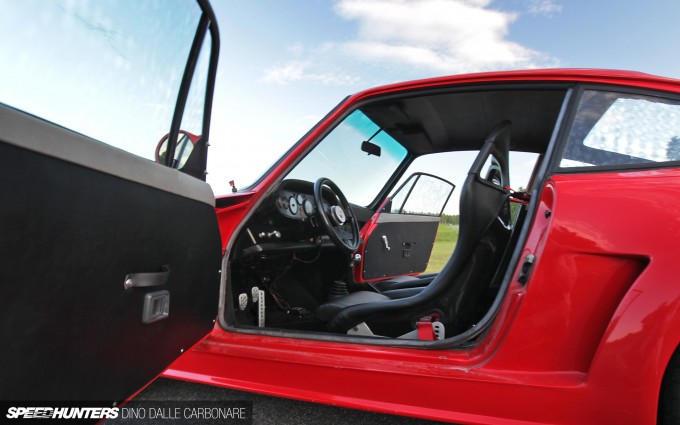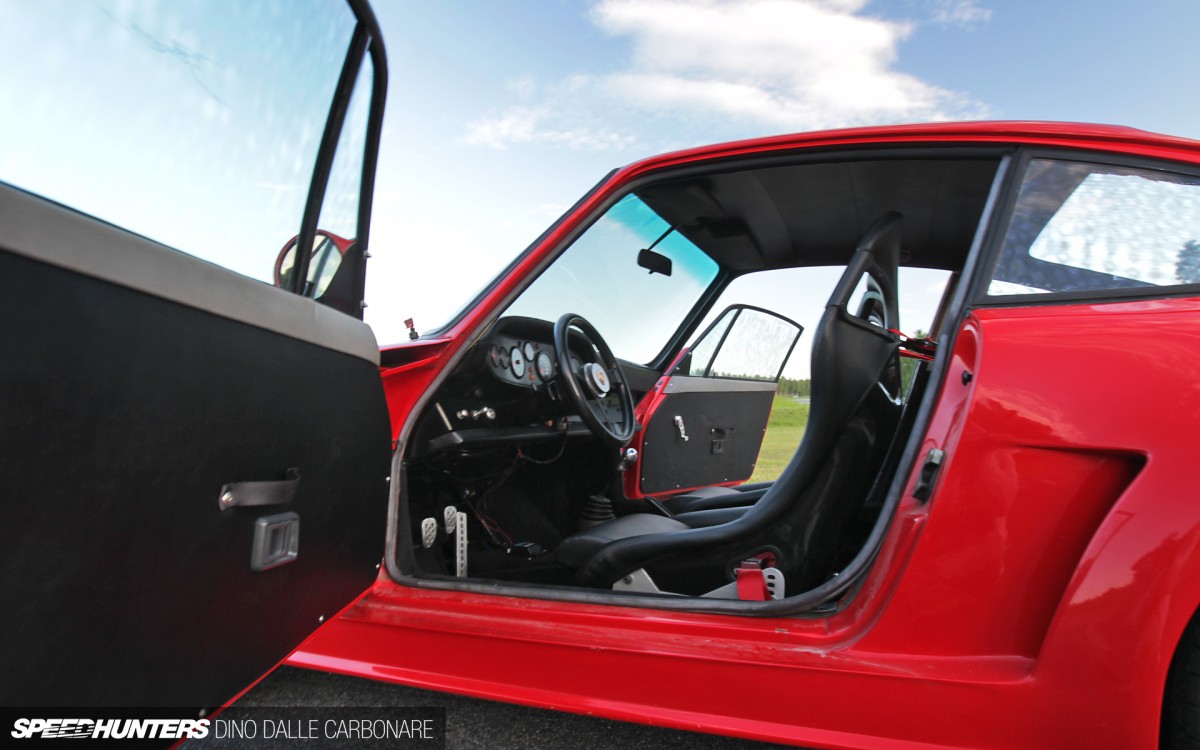 Swing open the driver's side door and you are greeted with a beautifully simplistic interior…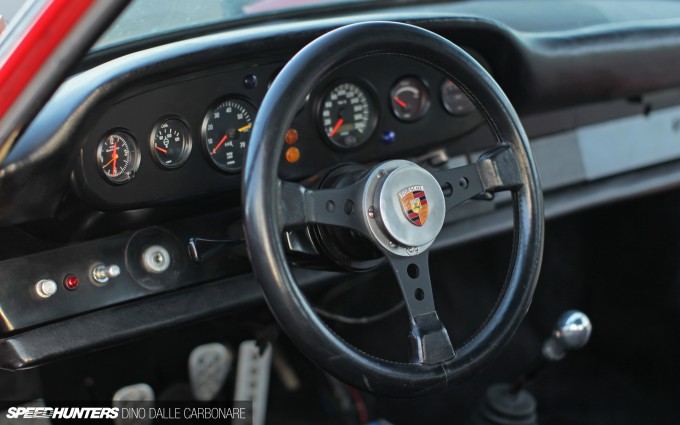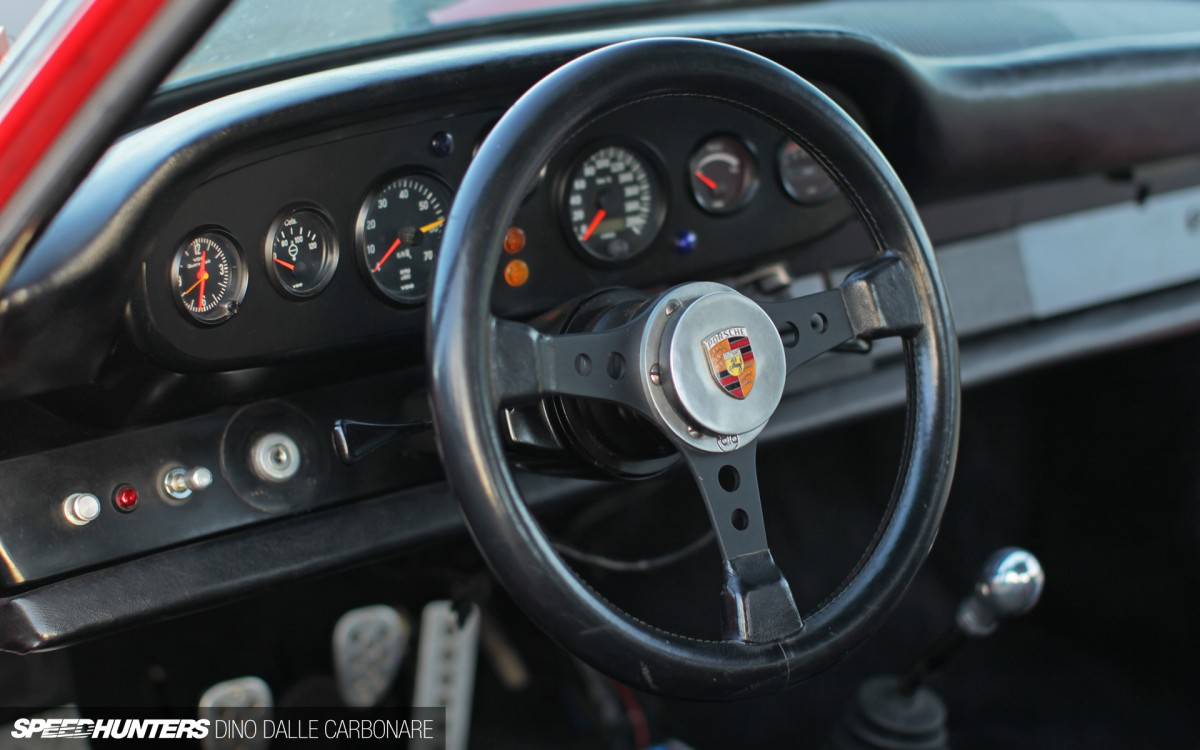 …the 912's dash has pretty much been left untouched…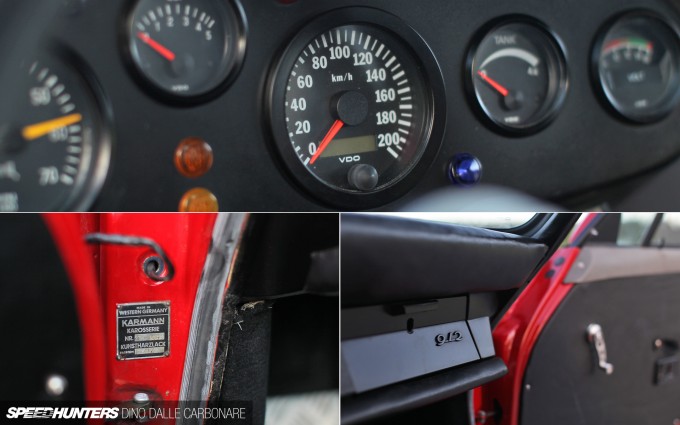 …only joined with more modern VDO gauges.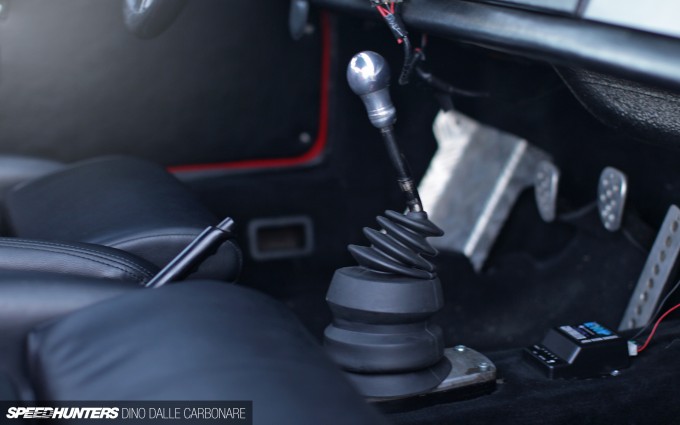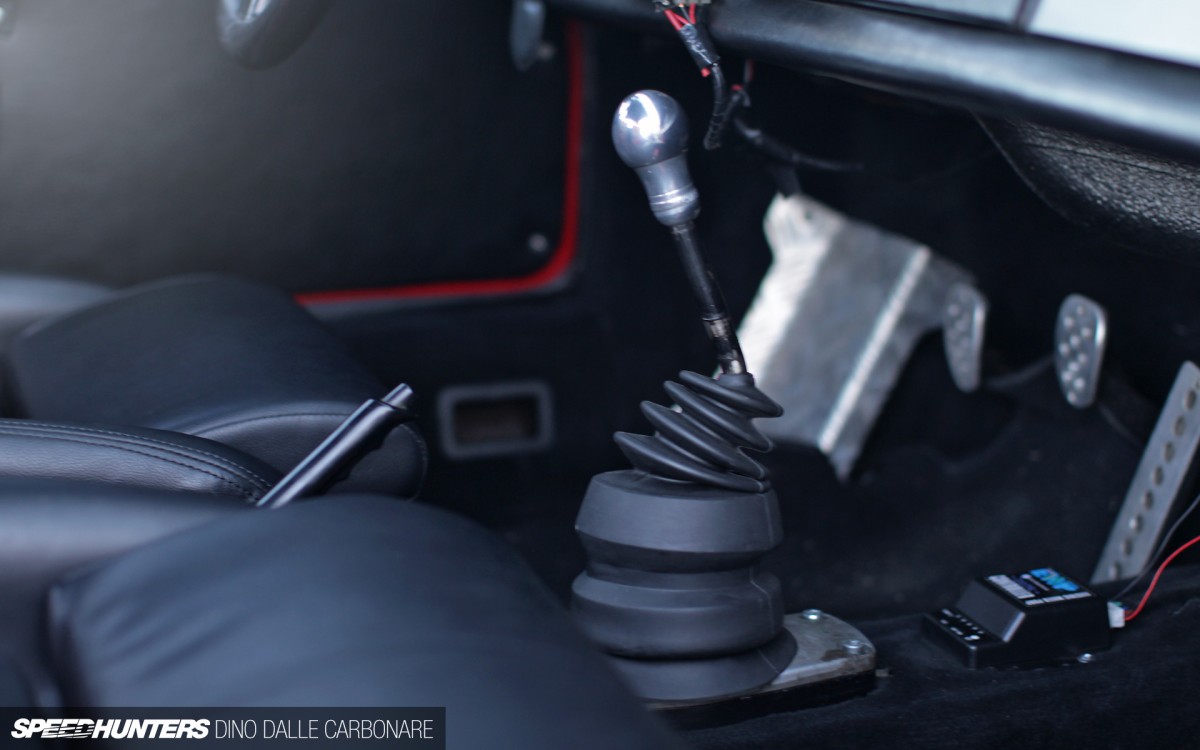 There are some really nice raw metal touches that make this cabin stand out, from the billet shift knob…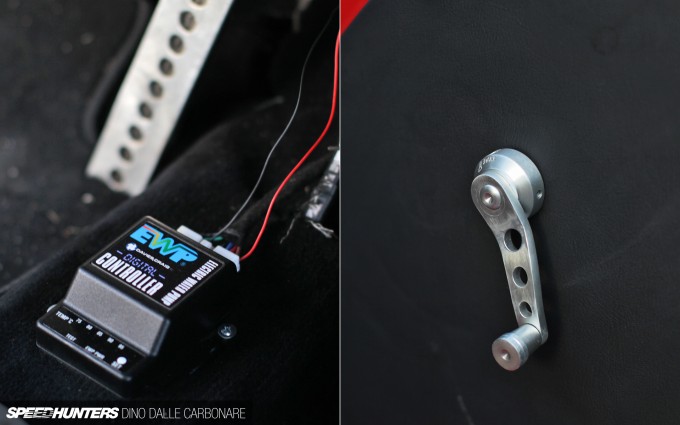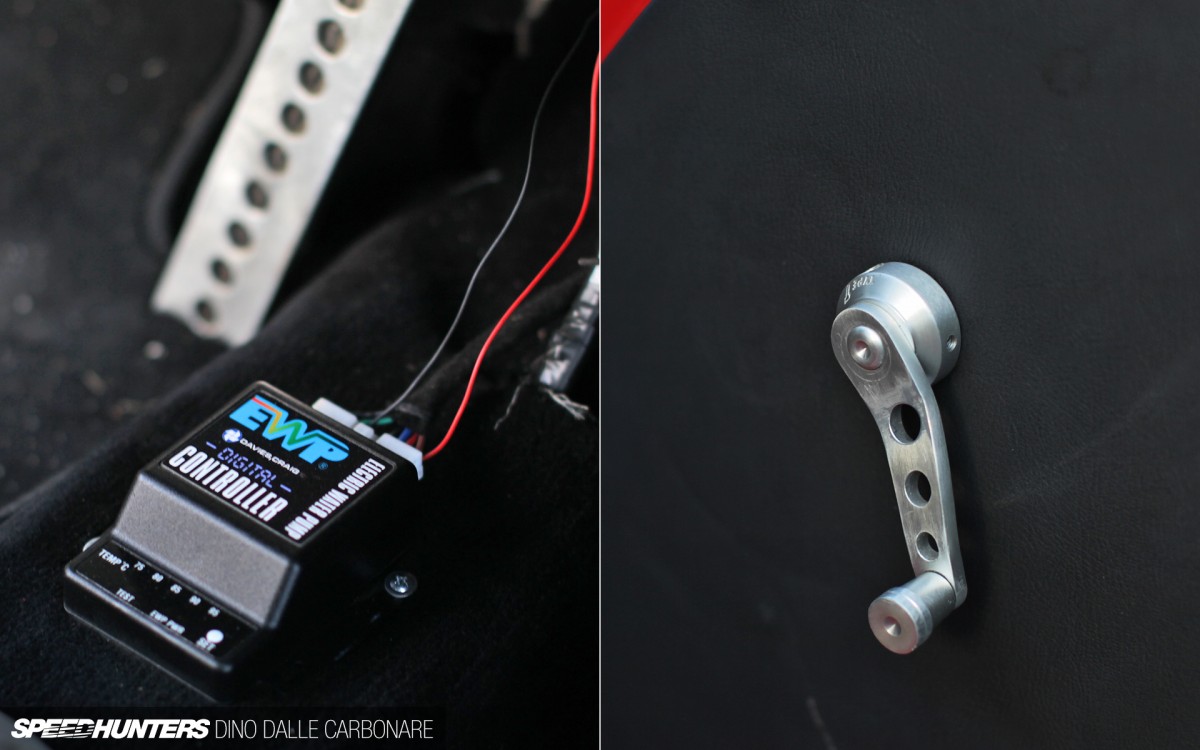 …to the drilled window cranks…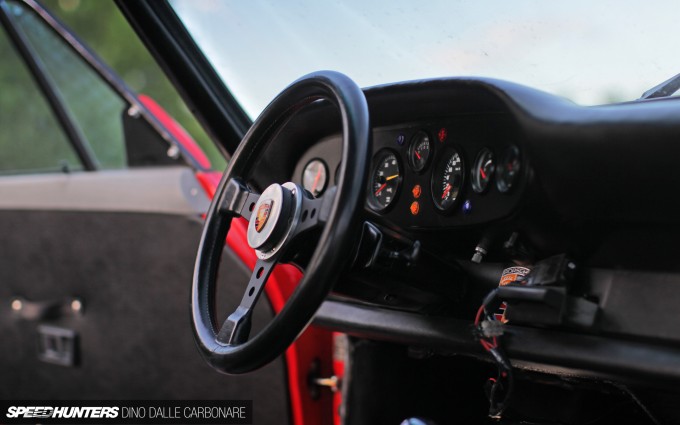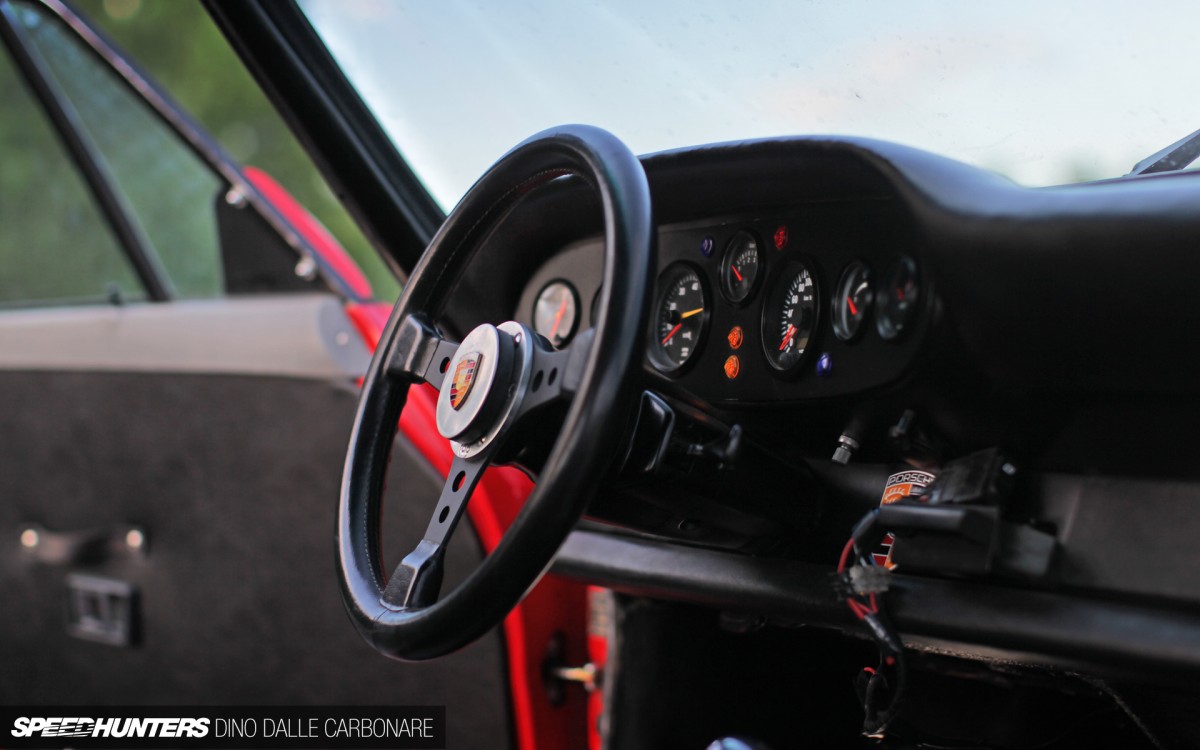 …and on to the steering wheel's center. Magnus Walker would approve. On the picture above you also may have noticed the controller to the electric water pump, sitting in front of the shifter for easy consultation.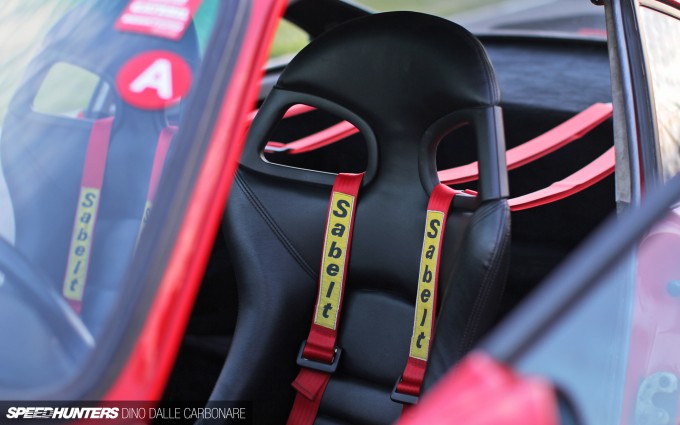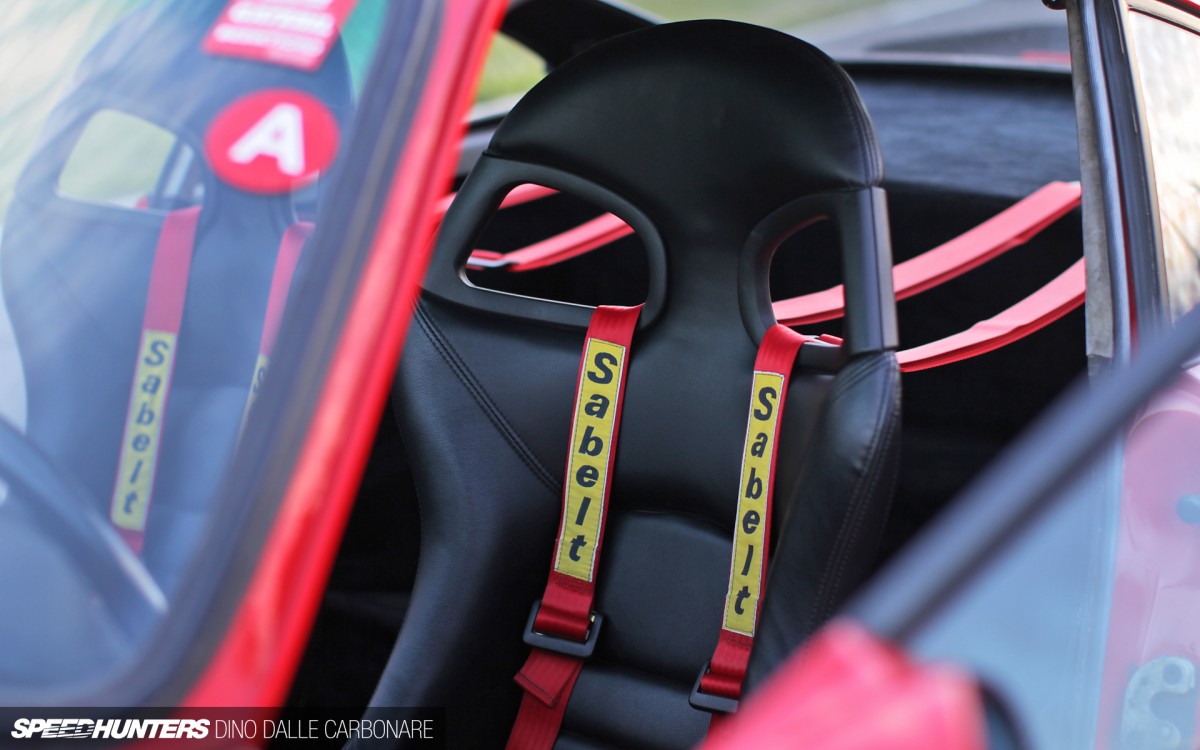 If this 912 isn't the perfect example of the sheer exchangeability of 911 parts through the generations, then I don't know what is. Probably the most modern addition from another 911 are the one-piece bucket seats borrowed from a 996 GT3 and fitted with Sabelt harnesses.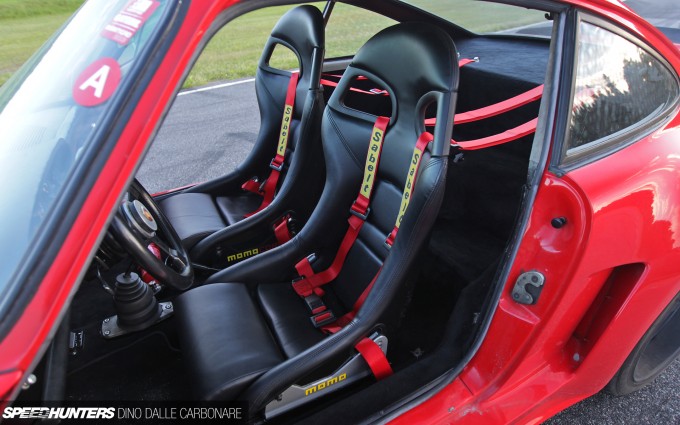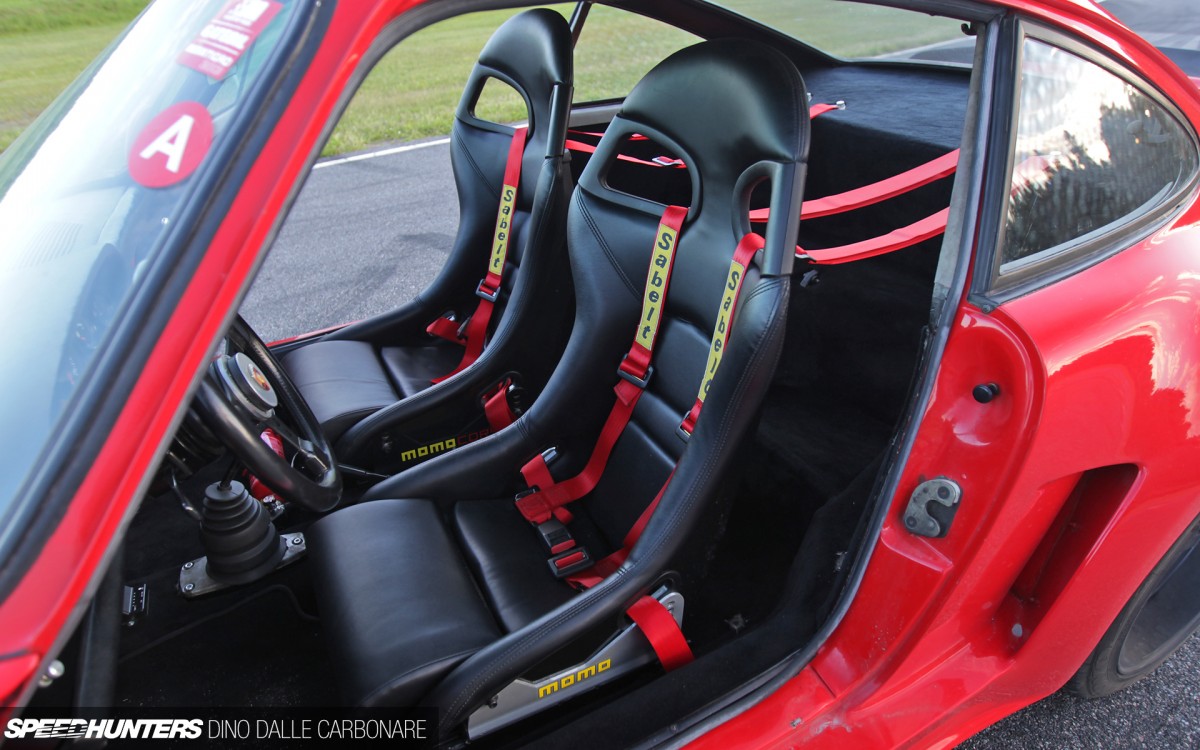 They are the perfect addition to a very driver-oriented cabin.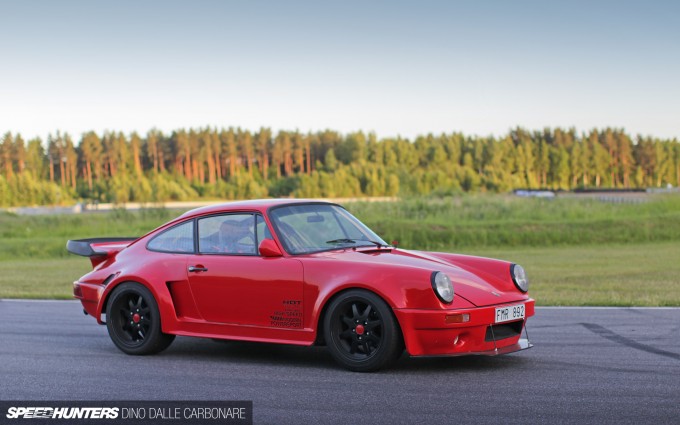 It's certainly not easy to make your 911 – or in this case a 912 – stand out. Ted's car may have taken a somewhat unconventional approach by getting rid of its air-cooled motor in favour of something with a very different configuration and origin, but the result is something we just can't help but like. Just remember, never judge a book by its cover…