I'm still recovering from the wake of insanity that was my trip to Japan last week, but I figured this would be as good a time as any to quickly recap my recent adventures. The effort that Dino and I managed to pack into one week was incredible to say the least, and the result of which will be stories to come for weeks to follow. However, what you typically don't get from those stories is what it's like to actually be there, in the moment. I thought if I were out there living the Japanese experience via Speedhunters, this is the kind of story I'd want to see… Here's a week in the life of a Speedhunter in Tokyo, I hope you enjoy.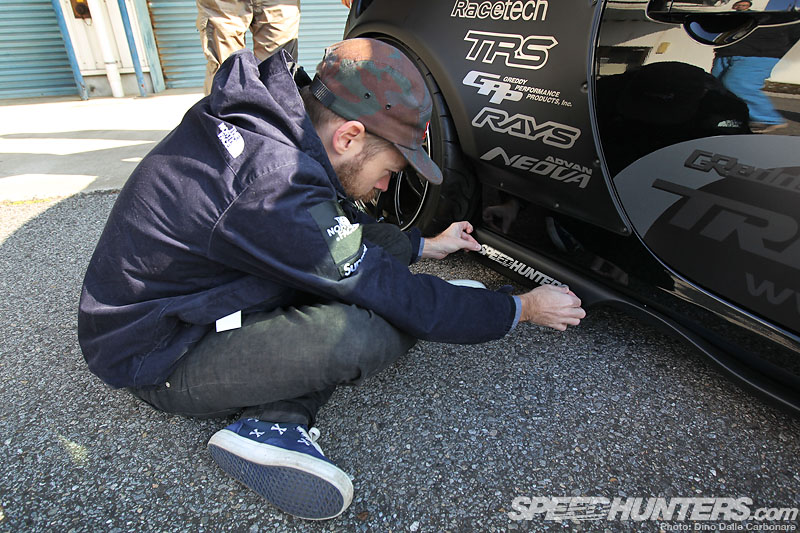 I'd say my trip really kicked off bright and early on the Thursday before TAS when I arrived at GReddy for some special feature car shoots. Working closely with Dino on this trip has been eye opening. I've been to Japan four times before, all of which for Tokyo Auto Salon, but working with Dino was another experience all together.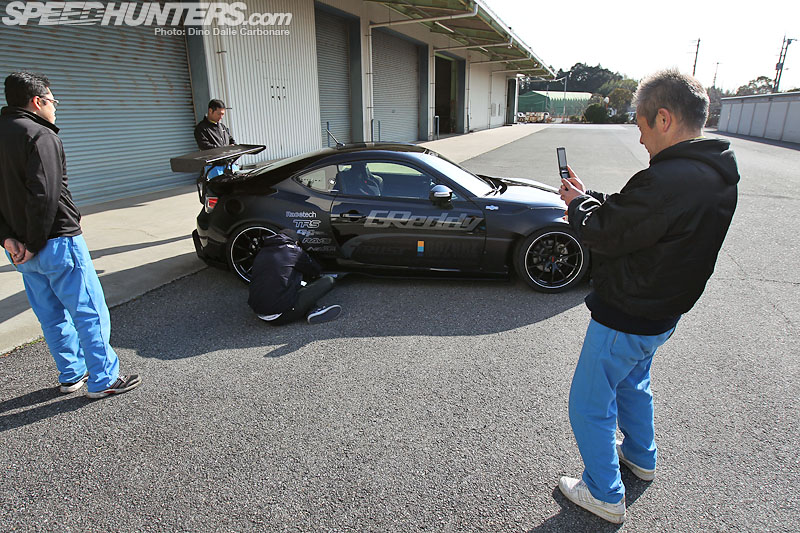 Getting an inside scoop on projects before the rest of the tuning scene is even aware of their existence is this man's bread and butter. First up on the chopping block was a car he was kind enough to set aside for me, the GReddy FR-S. Rest assured a feature of this car is on its way very soon!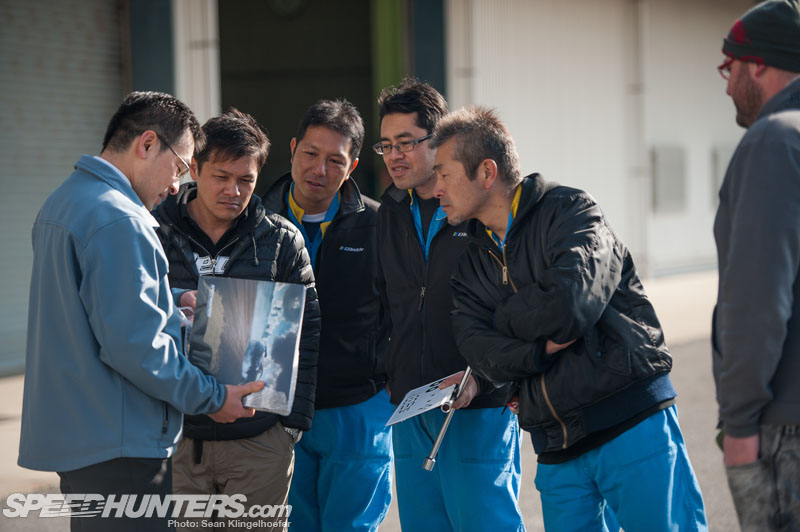 While I was busy shooting the car, Dino was chatting with the guys from Trust and gave the president, Masaru Ikeda, a copy of Speedhunters Volume One which he and the guys seemed quite excited about!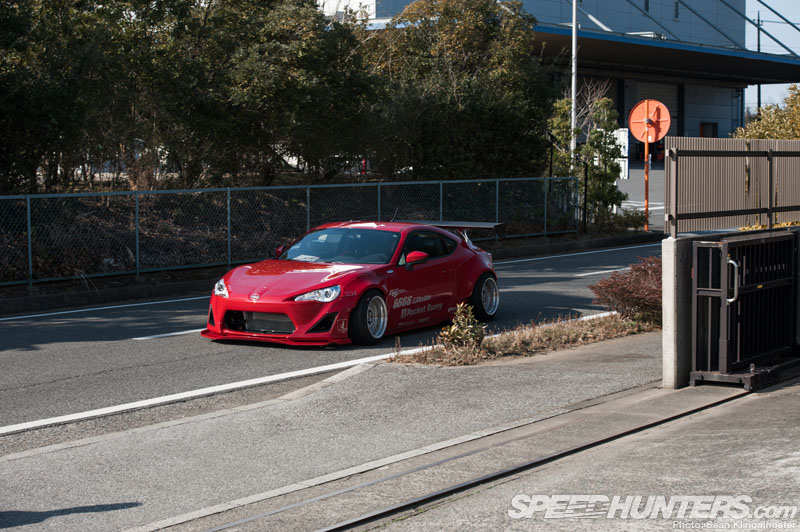 Meanwhile, I heard a distinct buzz off in the in the distance, and as I turned around I saw a very familiar red FR-S pulling into GReddy's driveway…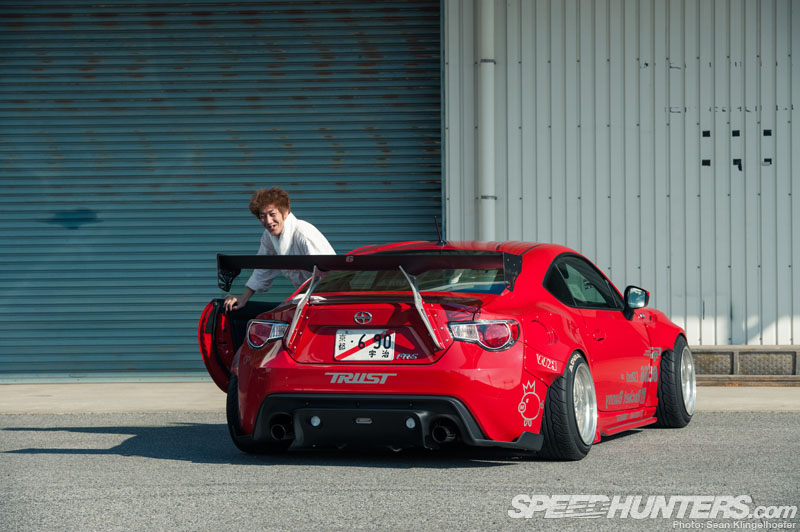 Of course it could have been no one else but the man-of-the-moment, Kei Mirua, fresh off an eight-hour drive from Kyoto in order to prepare his personal car to be displayed in the Enkei booth at Tokyo Auto Salon. He seemed a little bit out of it and complained of some back pain from the long drive and you could tell he hadn't slept a wink the previous night…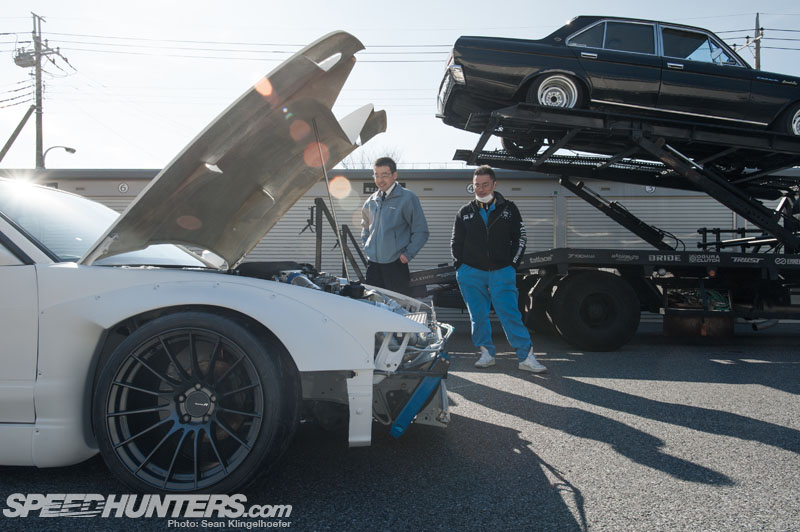 Because he had been up helping Ueta-san put the finishing touches on the now-legendary-380sx. When the BenSopra vehicle hauler first pulled up I was actually inside having lunch, but as soon as I laid eyes on the car I knew immediately what all the hype was about. If you can't tell from the look on Ikeda-san's face, the car evokes feelings of joy from anyone in its presence.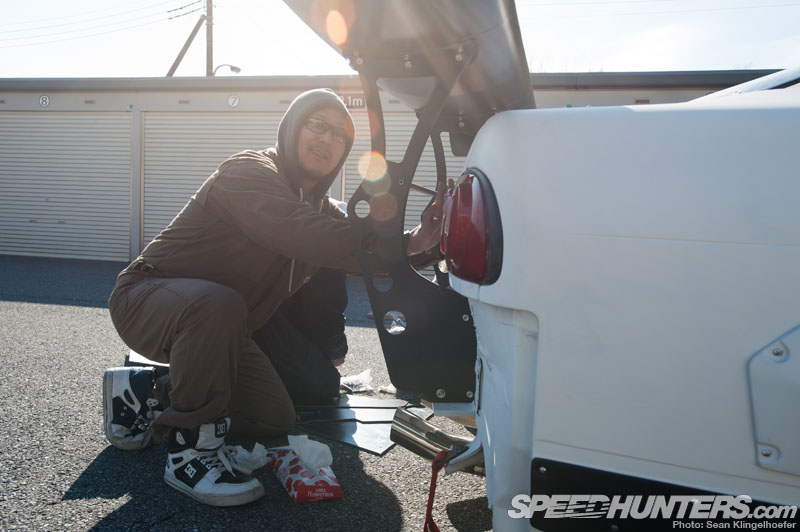 I can get by okay in Japan without speaking the language, but there are times when I really wish I could have a conversation with someone, particularly in the case of Ueta-san. I'd love to be able to figure out what makes this mentalist tick, why does he do the absurd things he does to cars!?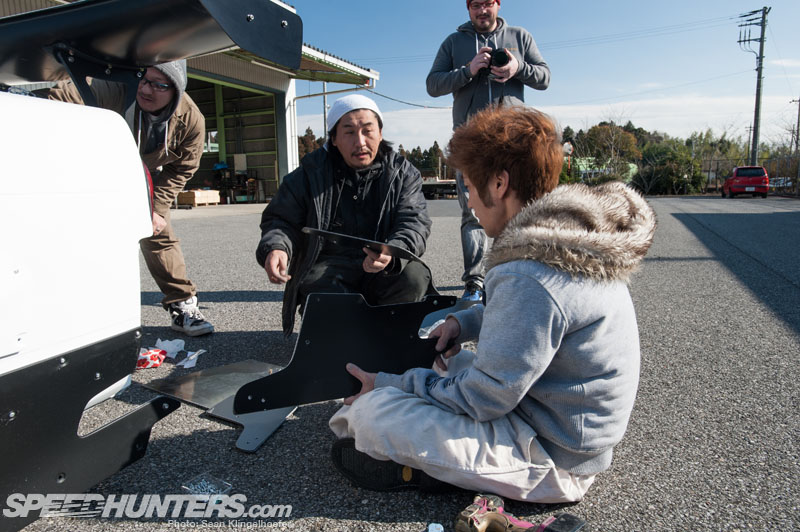 These types of shots are usually some of my favorites when I look back at a shoot or a trip years down the line, but they rarely ever end up anywhere. Here's a look at a sleep-deprived Mirua discussing the assembly of the rear diffuser with the BenSopra mechanic, while Dino looks on and Ueta-san is doing god knows what, probably sticker application.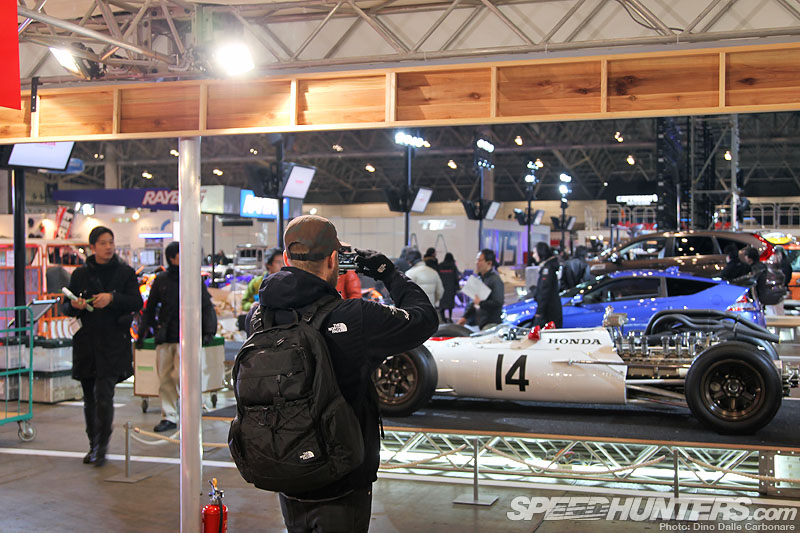 After we wrapped the shoots at GReddy, we headed over to the Makuhari Messe to get a quick look at the Tokyo Auto Salon setup day. This was a new experience for me as I've never had the inside-access that Dino was able to provide… let me just say it's good to have friends in high places!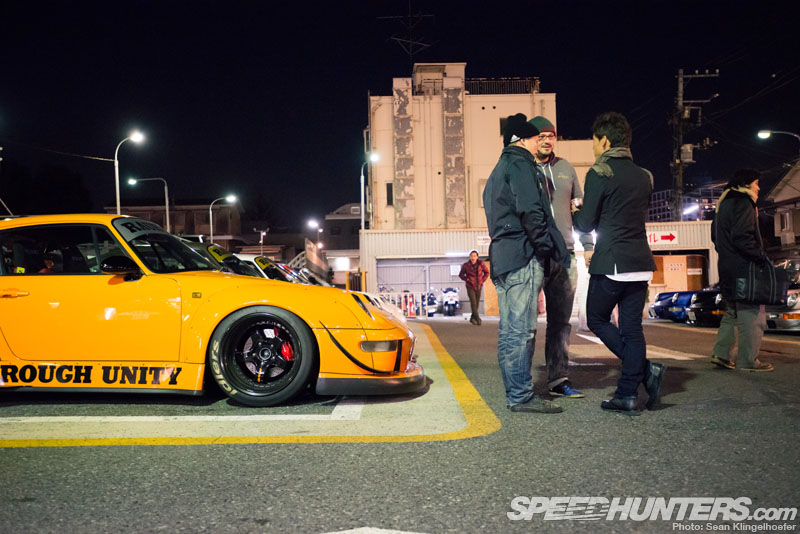 Before heading back to the hotel to get some rest for the start of TAS on Friday, we had to make one last stop to attend the RWB meet in Roppongi,  one of the more posh sections of Tokyo. Of course being a big fan of RWB, this wasn't a problem at all!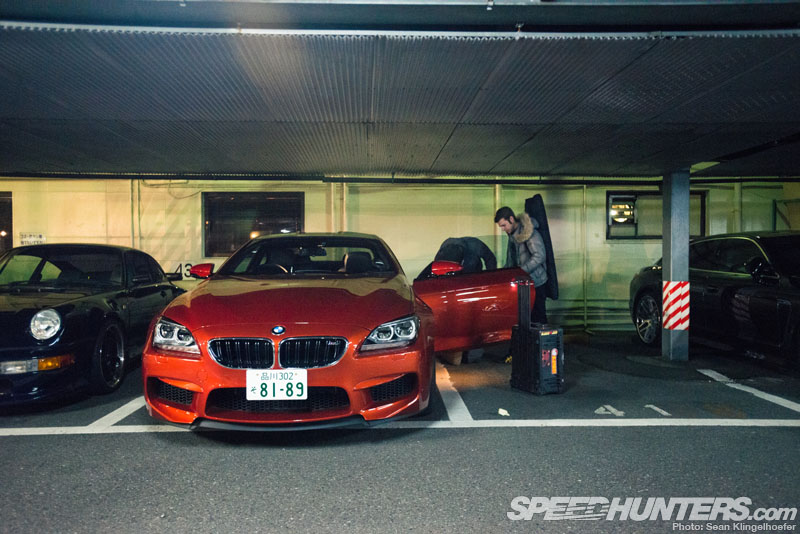 Sadly, I was so delirious at this point that I hardly remember anything, other than feeling very cold and tired when we met up with Luke Huxham, who you may know as Maiham Media. I was glad that we had been invited to come hang out and see some incredible Porsches, but I was more excited about the prospect of heading back and getting a good look at the inside of my eyelids!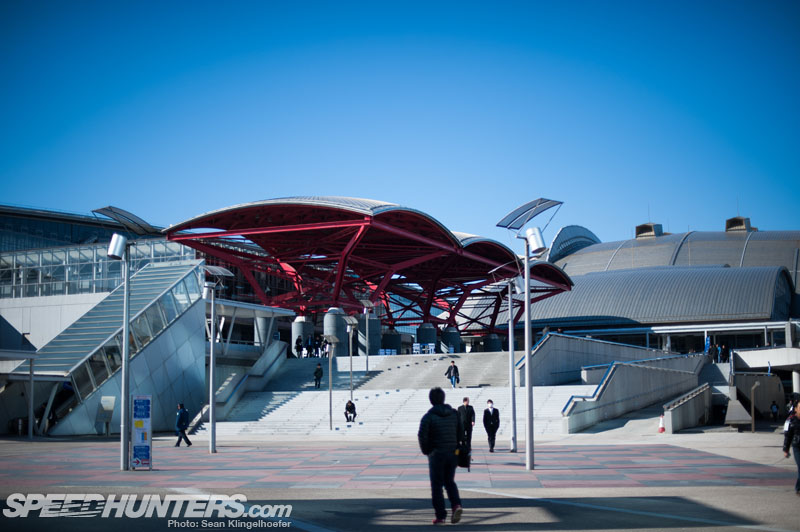 The following day we woke up bright and early and made the journey back to Chiba for the first day of Auto Salon. Once Friday kicks off, the next couple of days tend to all blend into one and things get fuzzy very quickly.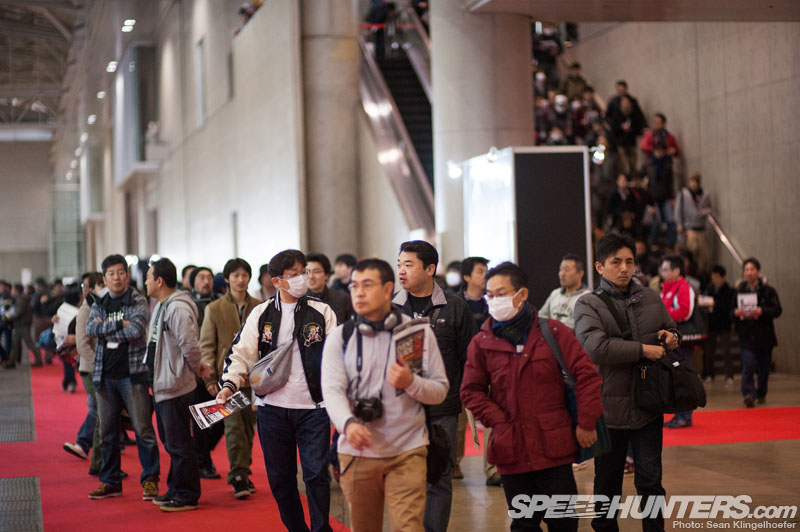 One huge advantage we had working for us was the ability to get in before the public and even other members of the press, making it much easier to get clear, unobstructed shots of the cars. Once nine-o-clock rolled around the proverbial floodgates were opened, trying to get a decent shot of anything was borderline impossible.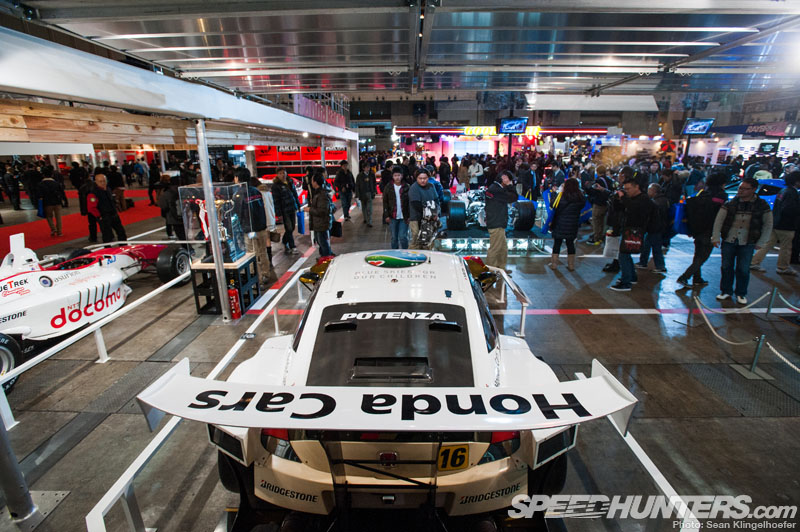 Before long, every void in the convention center would be filled with bodies… it's really a sight to behold and an experience that any JDM fan owes to themselves at least once in life.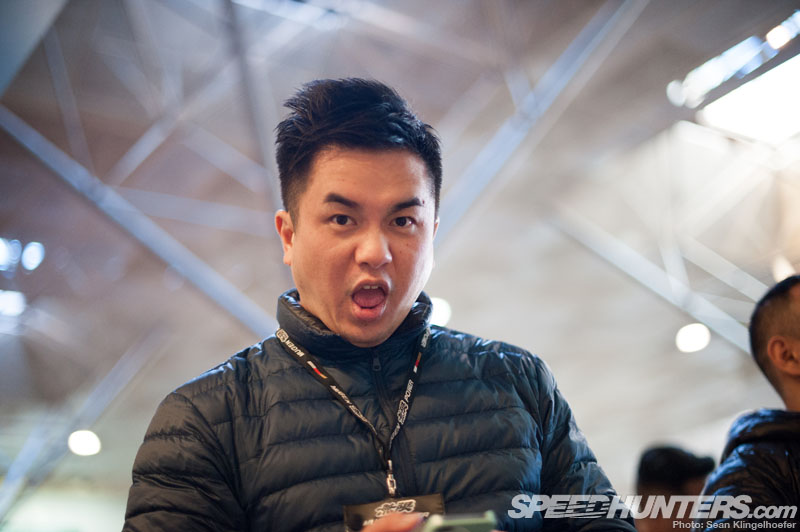 One of my favorite things about Auto Salon is actually catching up with friends, both old and new, like my former boss, Super Street's Mr. "JDMwong" himself.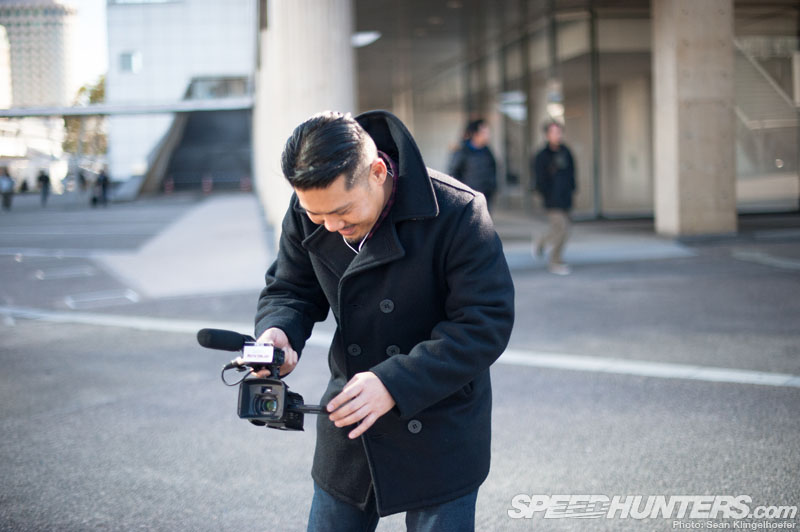 My buddy Brandon Leung from Bowls was also on sight to film all the antics of the show…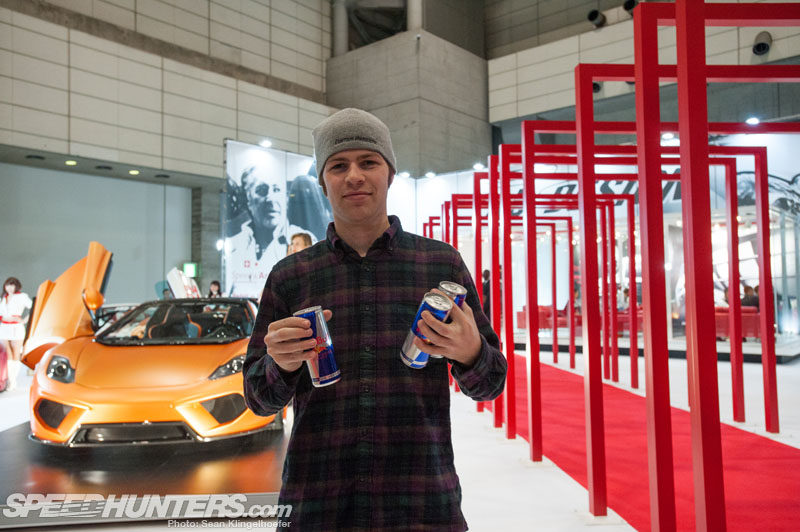 As was my new friend Luke Huxham who was glued to the Fab Design booth all week. Fortunately, that meant free Red Bull for me! Thanks Luke!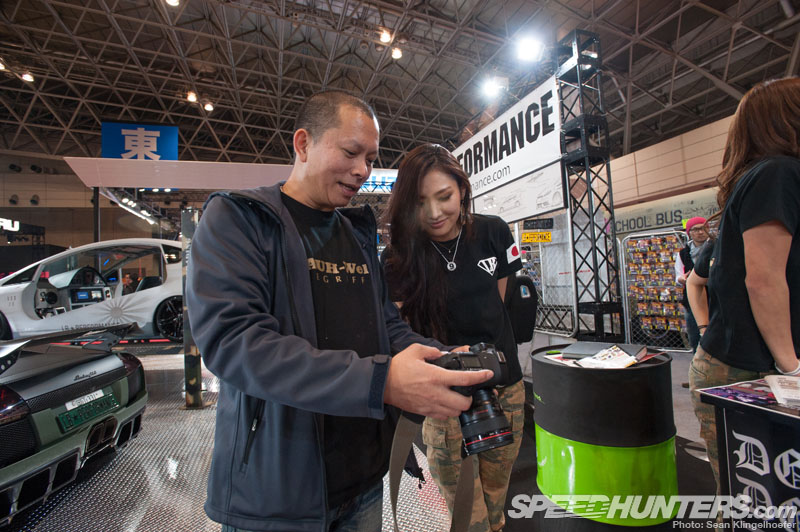 Of course networking is also a huge component of any larger show, and I was lucky to have met Jeab from RWB-Thailand, seen here showing one of Liberty Walk's models some of his prized photographs from the show.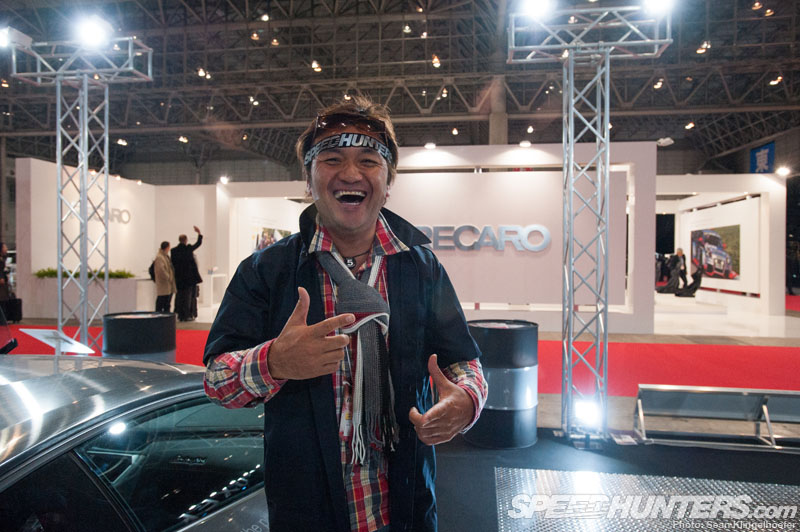 Before I knew it, the wild man known as Kato-san behind the LB brand made an appearance, and true to his style quickly stole the attention of everyone around.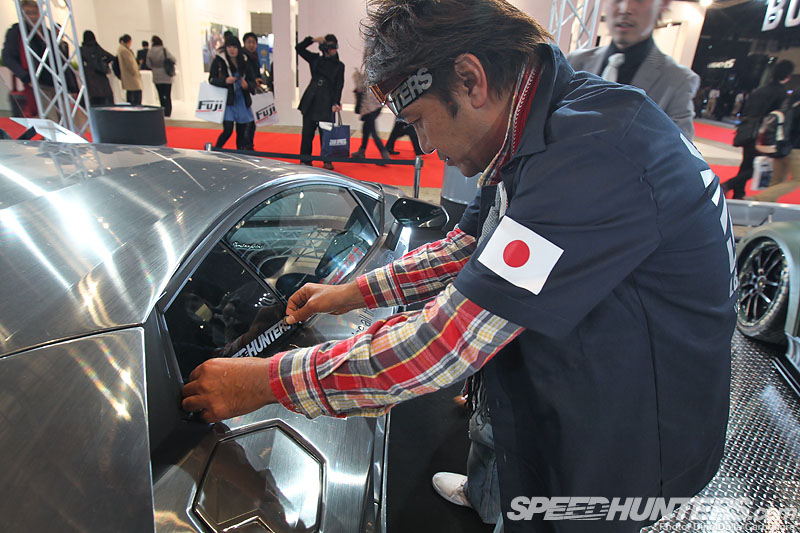 It's pretty incredible seeing what Speedhunters means to the Japanese, and Dino has worked really hard to get us to the level of respect that our name earns there. It's a humbling experience to see virtually every cool car at the show rocking a Speedhunters sticker.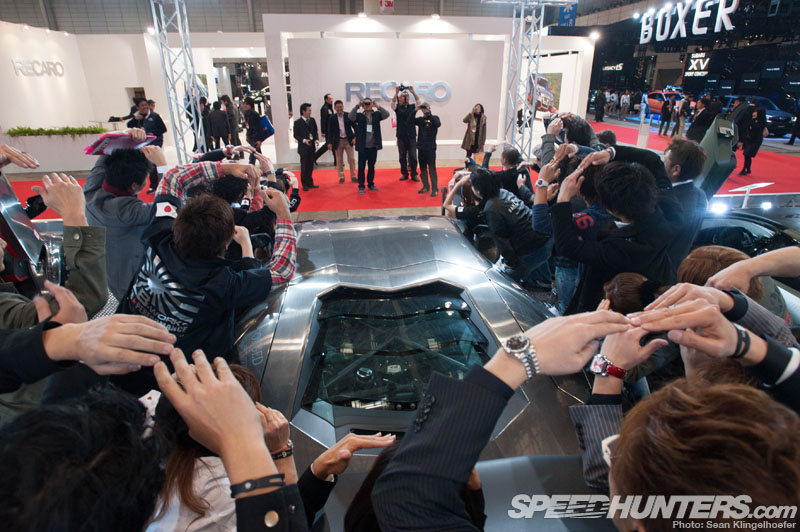 One of the last things I remember doing before leaving Auto Salon was posing for a group photo with the Liberty Walk staff.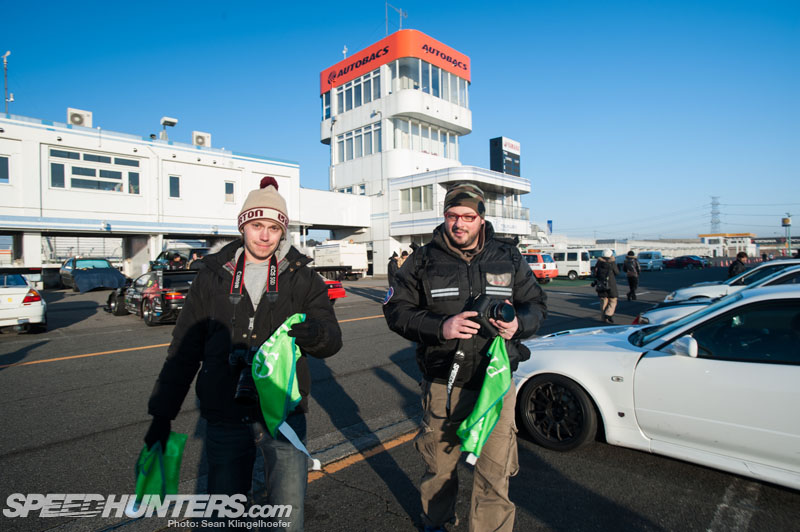 Once we decided that we had our fill of TAS, my buddy Peter Tarach from Modified decided to hang out with Dino and myself and make the trip up to Tsukuba Circuit. As much as Rod likes to give me a hard time about being jaded, he should have seen how excited I was to finally get out to an event at TC!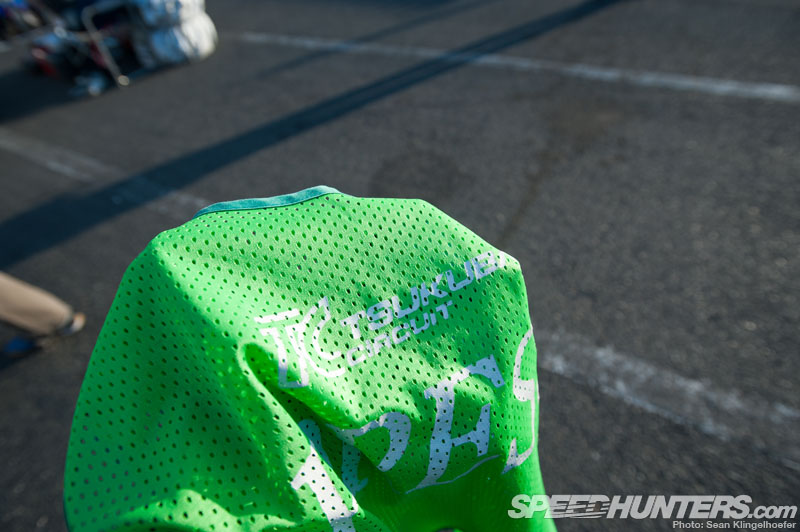 Yes, believe it or not there are still those moments, like this one – holding up an official Tsukuba photo vest – that make me feel like a kid again!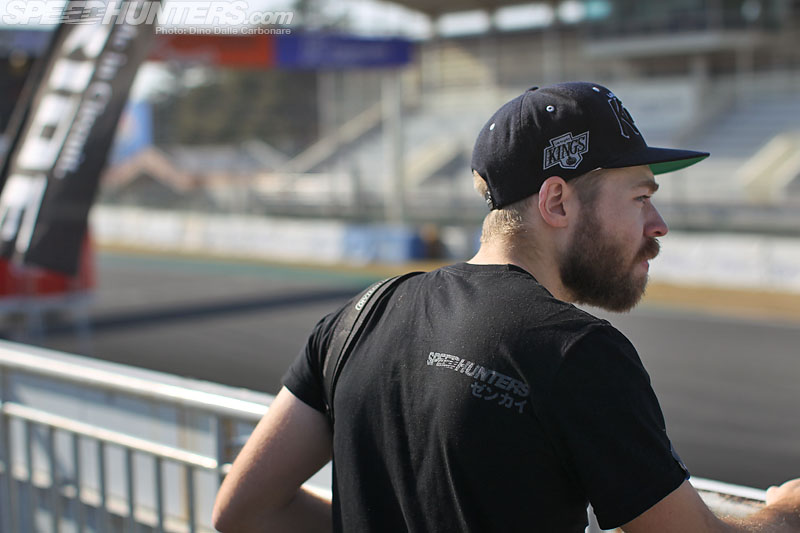 It was a day I won't soon forget and I eagerly look forward to making my return to Tsukuba and perhaps driving the circuit myself.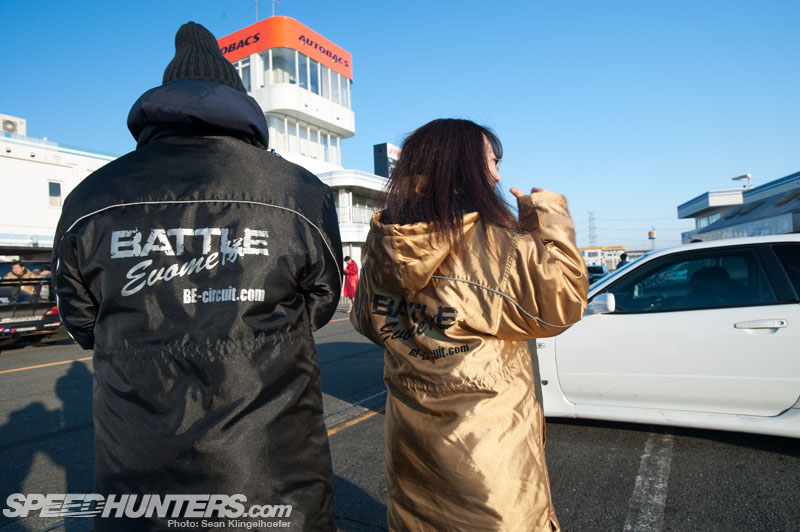 The reason for the visit was of course the well known (thanks in large part to Dino) Battle Evome time attack series. There will be plenty more to come from that event soon, and I'll also be doing my own post giving my interpretation of the event and what it means to a foreigner to walk around Japan's time attack holy ground.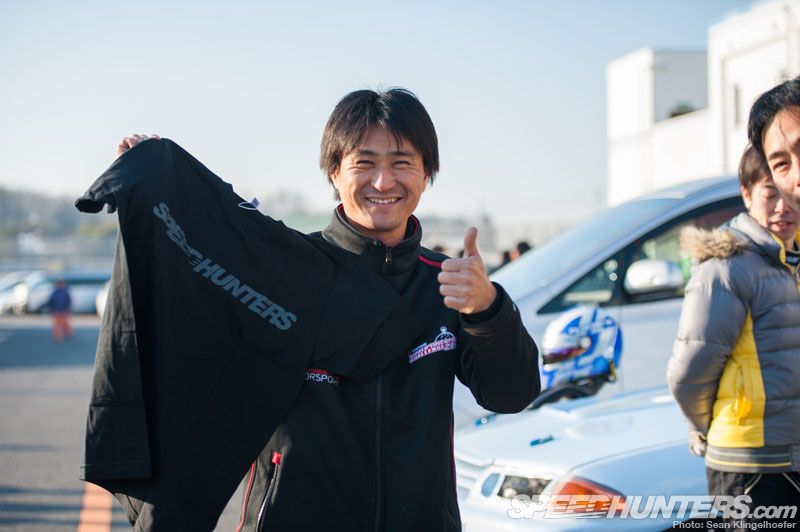 Due to the short nature of the series, lasting only two hours from start to finish, it was time to leave before we knew it. But not before giving one of our newest Speedhunters shirts to our friend Under Suzuki.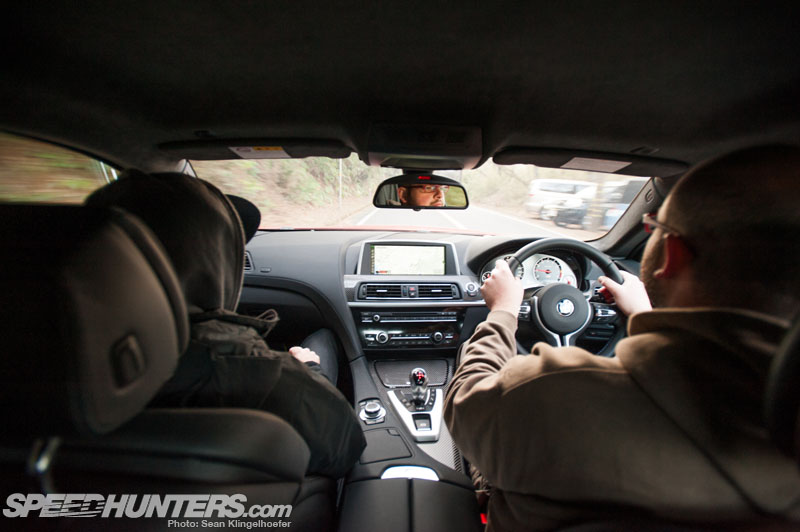 Next it was time to check out some of the Japanese countryside, another of my favorite things about the country. Don't get me wrong, Tokyo is an incredible place, but you just can't beat the touge roads!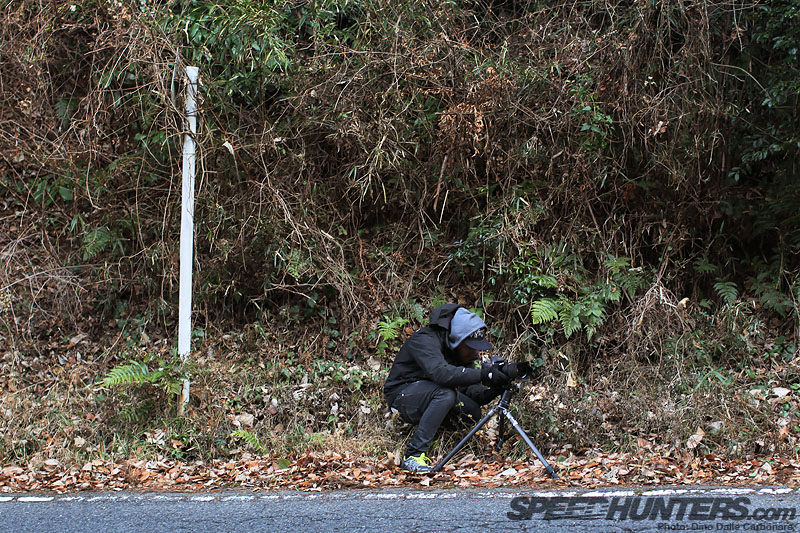 As silly as it might sound, I was almost more excited to shoot our BMW M6 press car on the twisties than I was to shoot some of the incredible tuner machines we had lined up. I don't know if it's old age creeping up on me or not, but my god did that M6 look good up on Mt. Tsukuba! Obviously these were also ideal testing grounds for Dino's research for his upcoming dream drive story!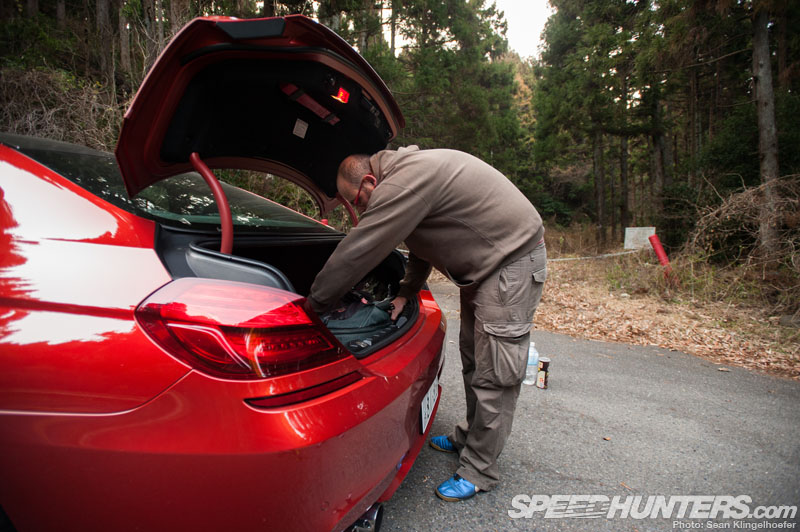 With daylight running short, it was time to get everything packed up and head back to Tokyo for our third and final mission of the day, but not before grabbing a bite to eat at the convenient store at the bottom of the mountain…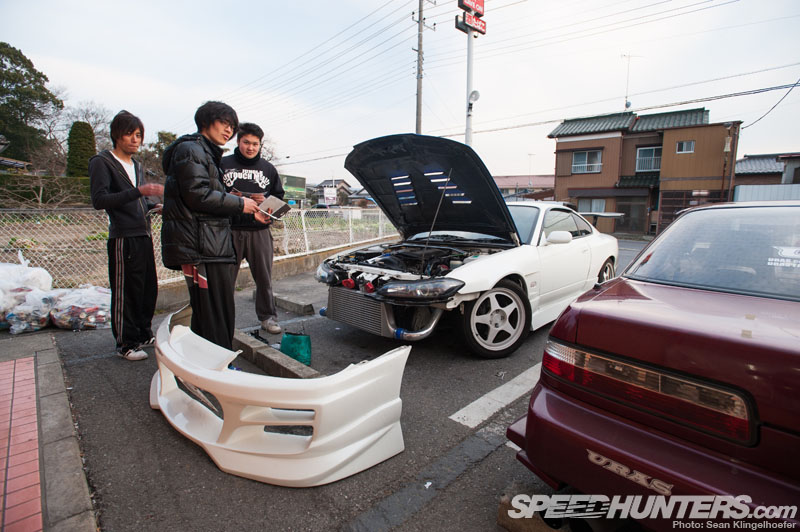 Where we ran into a few real-life locals who were out drifting the passes! At this very moment I couldn't help but smile and be reminded of Initial D. While I sat paused with a grin on my face, I turned to Dino and said "hey, we should give these guys some stickers!"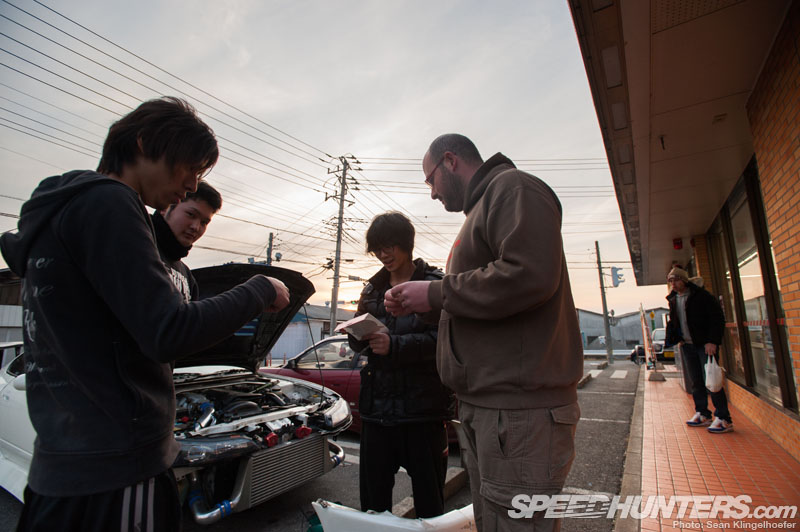 We went to the trunk and grabbed a few and walked over. Before Dino could even say a word, the owner of the white S15's eyes lit up, he dropped his bumper and yelled "tsupido-hunta!?" It was a trip, not only that they had heard of Speedhunters, but how excited they were about it. We really are big in Japan, and it's basically all thanks to the effort Dino puts into his work day in and day out.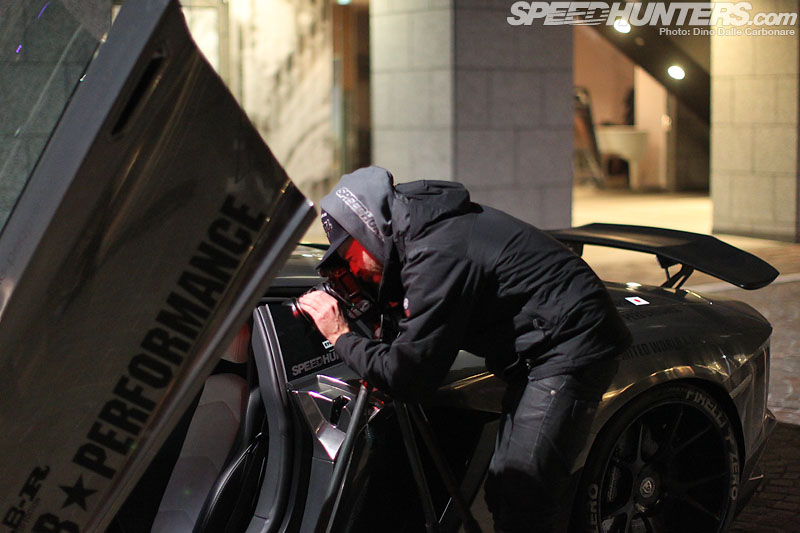 After sitting in traffic for three hours, we eventually made it back to Tokyo, grabbed some espresso and a panini and met up with the guys from Liberty Walk. This is one shoot I'm really looking forward to sharing with you guys, I had a lot of fun with this one! While the Murcielago was interesting in its own right, the Aventador is just such a beautiful car!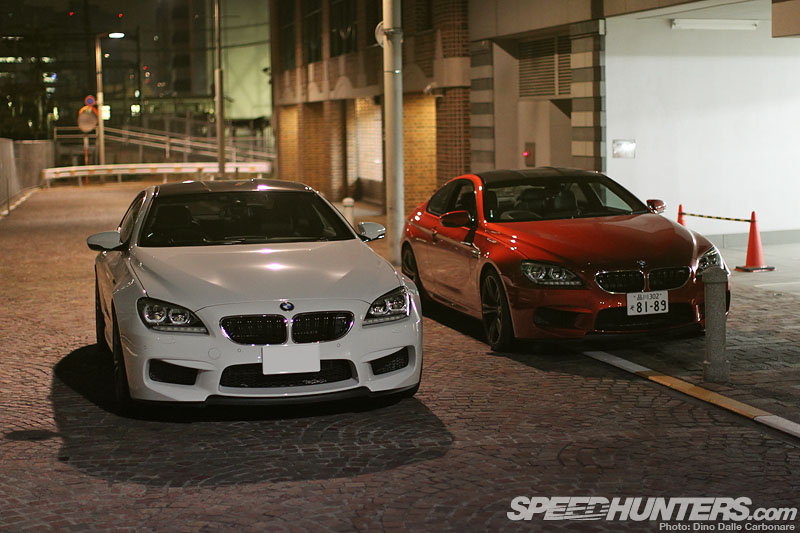 The area that Dino had selected for the shoot seemed to be quite popular with other Auto-otakus because I think we saw at least ten other photoshoots happening simultaneous to ours! At one point another dude with an M6 came over and couldn't believe his luck, and was hoping to talk M-shop with Dino…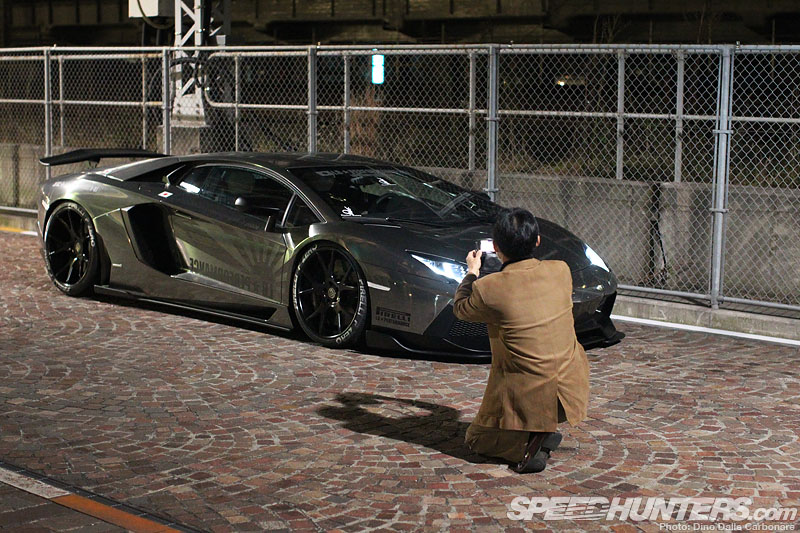 Until he realized that there was a viscous Lambo on the prowl! It's amazing how excited the Japanese get about their hobbies and it's a trait I wish were more universal. It explains a lot about why they're so good at what they do… simply put it's because they have a lot of passion. This guy probably took forty photos before he eventually thanked us, hopped back into his M6 and disappeared.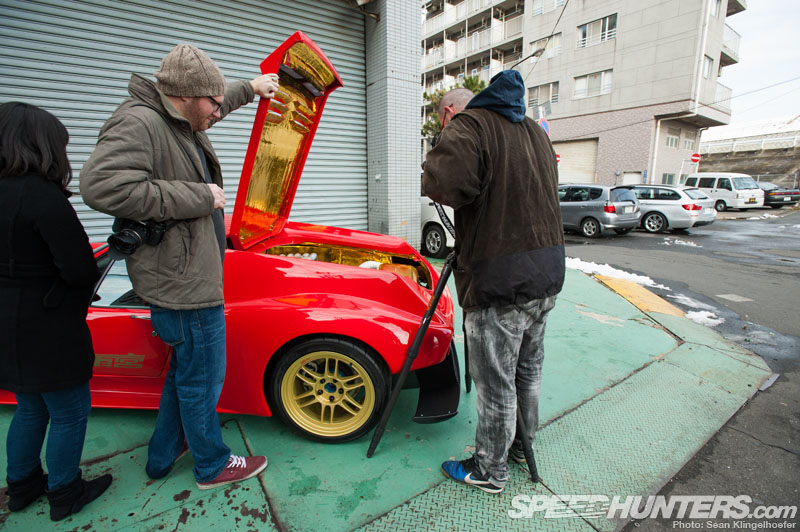 The next two days after the Tsukuba-Touge-Lambo day it snowed heavily in Japan and Tokyo was gridlocked. I also caught a very nasty cold, likely from the lack of sleep and exposure to sub-freezing temperatures. When the snow finally melted and my fever subsided, I found myself at RE Amemiya with a full crew including Mike Garrett to shoot their newest wacky creation.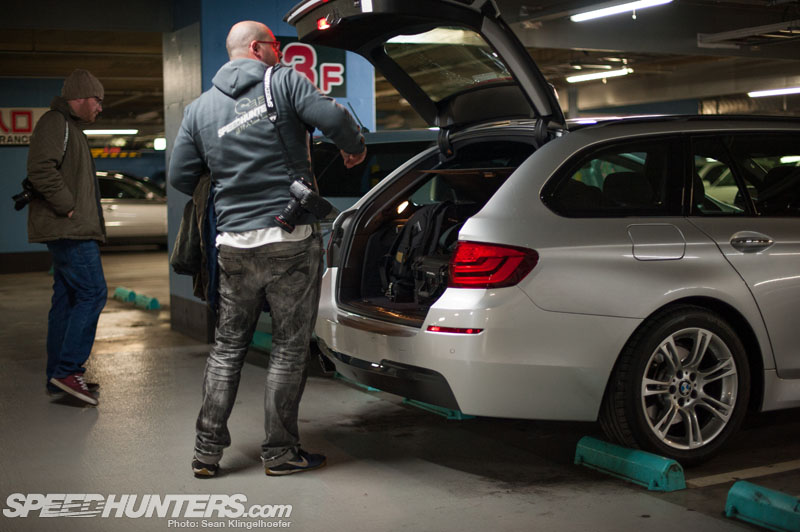 After shooting the Europa, we decided to make a stop by Akihabara, which is one of the more interesting areas of Tokyo. Known the world over for its electronics stores and other strange otaku related shops, like some of the stores Mike visited last year.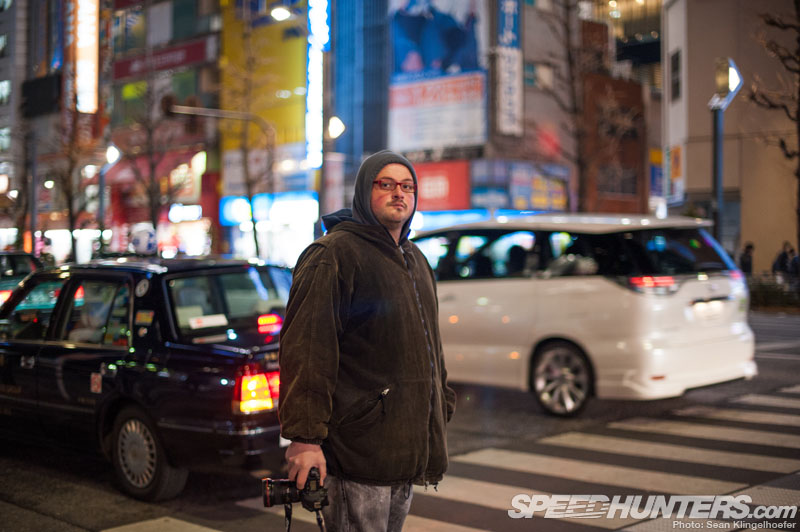 There's a lot to be seen in Akihabara as this is the birth place of many strange things like the Itasha car scene (think giant perverted anime graphics on tuned cars.) We decided that it might be fun to split up, walk around and see what kind of stuff we could find. The resulting post should be as bizarre as you'd expect, so look for that one soon as well.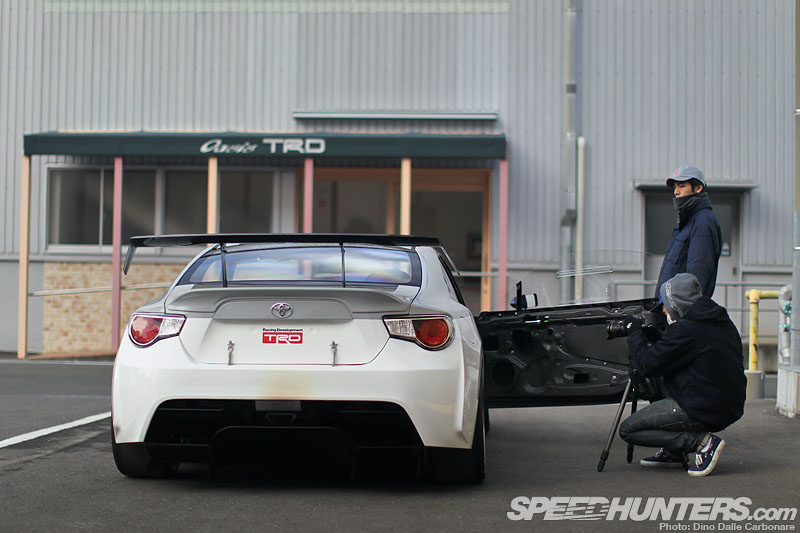 The next day Dino and I took a little trip to TRD, which was a mind blowing experience if I'm honest. What happens behind the doors there often defies words… when you take a company with the budget and resources of Toyota, and combine that with real racing know-how and state-of-the-art tooling and machining capabilities, you get some incredible cars!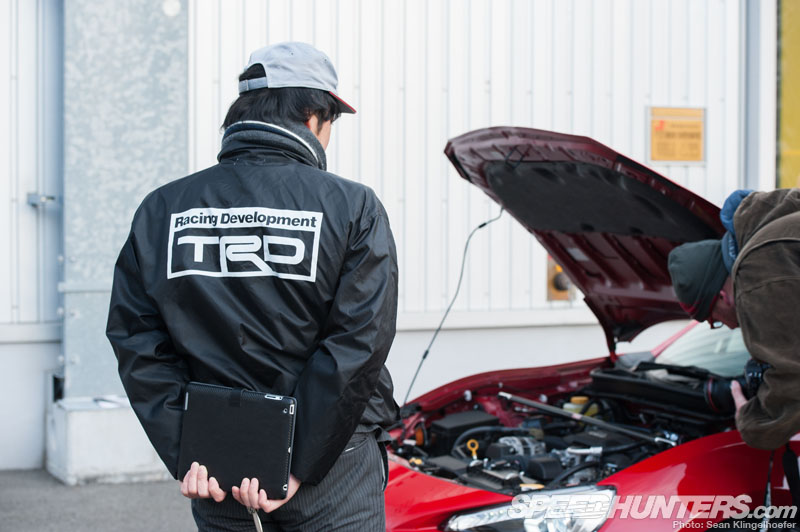 I'm really excited to share the two cars we shot with you guys soon, I'll be covering the Griffon concept, while Dino will write up the quirkier '80s-themed car. The good news is that while both of these are really just research exercises, there are a handful of parts derived from both of these cars that will be on sale early next month!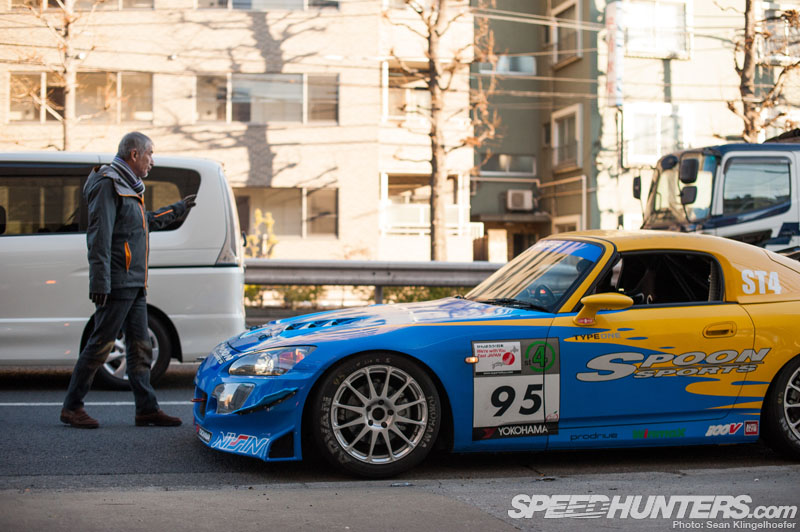 My last day in Japan was spent at the newly remodeled Type One, which is the official garage of the Honda tuning super brand Spoon Sports. While this wasn't my first time to Type One, it was my first time since the remodel and also my first time actually getting to sit down and chat with the man behind the company, Ichishima-san.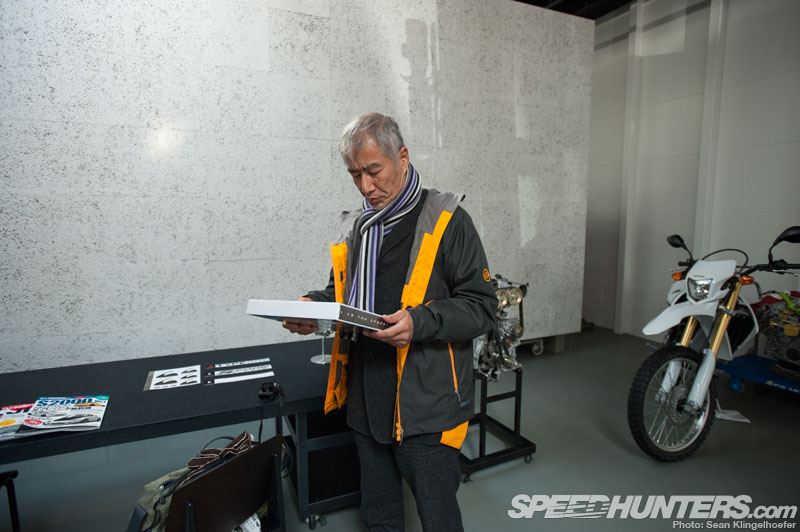 We presented him with a copy of the Speedhunters Volume One book, to which he replied half-jokingly "it's too heavy!" I found that quite funny coming from a man who built his brand's reputation off the slogan "we know the meaning of light weight."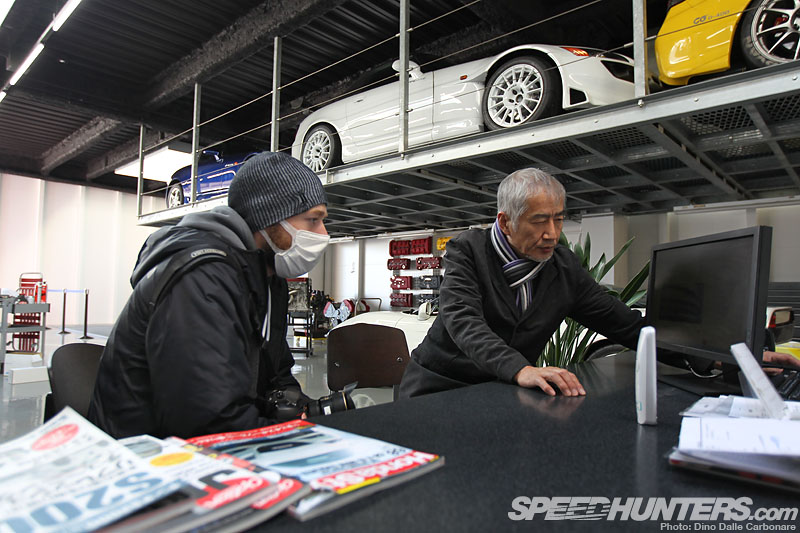 To coincide with the remodel of Type One, Ichishima-san was also excited to show me their new webpage, which has some interesting features like maintenance tips. Unfortunately it's only in Japanese, but you can try your luck with an online translator or just sit back and drool at all the pictures.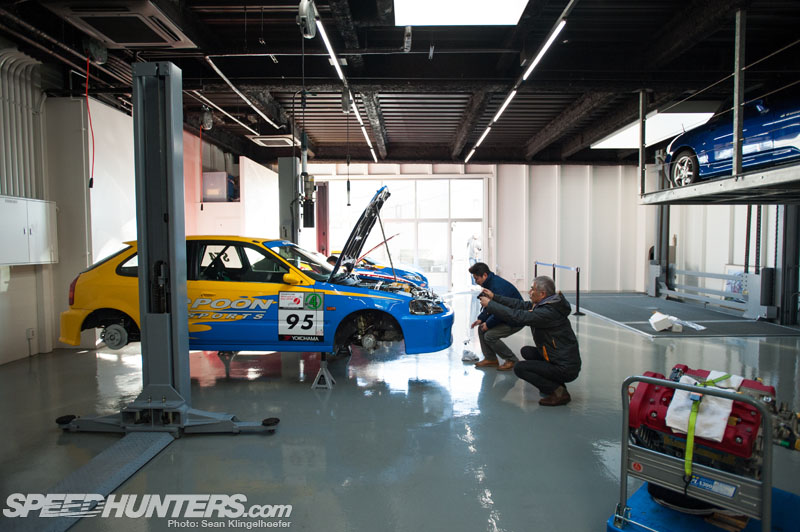 While I was there I also took my time to shoot the new shop for a tour post and also spent a fair amount of time with this beautiful EK build to show this amazing work-in-progress to the Speedhunters audience. I also learned that Ichishima-san has an epic photo stance of his own… maybe he's the Speedhunter after all!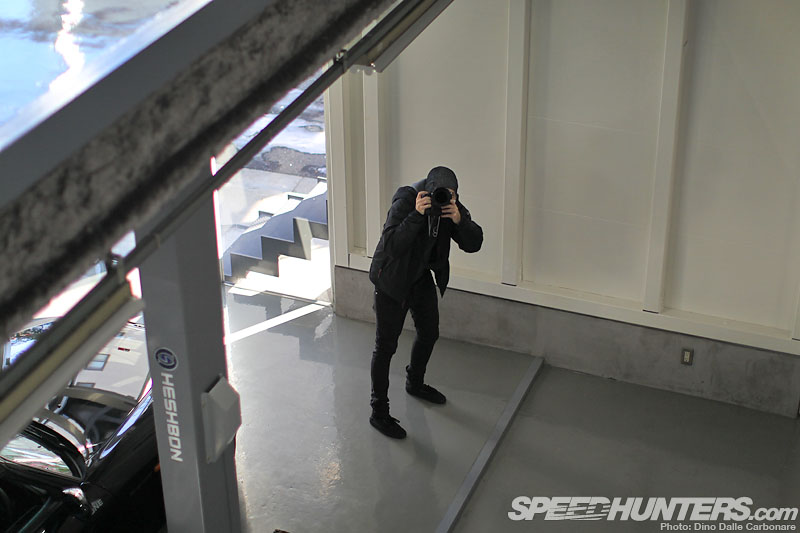 Anyway as you can certainly tell, there's plenty of work still to be done and many stories left untold. That said, it's time for me to get back to work so we can get you the goods, but I appreciate you guys taking the time to read this. If at some point in the process you thought "hey, that looks like fun" I encourage all of you to save up your pennies and book a flight to Japan. It's something you'll never forget!
More stories by Sean Klingelhoefer on Speedhunters
More from Tokyo Auto Salon 2013 on Speedhunters
-Sean