It was a tough choice, but seeing Sean, Mike and I had already spent two full days walking the halls of the Makuhari Messe, we decided to spread out the other Sunday and hit some other events to maximize our JDM coverage. So while Mike headed off to Yokohama to cover the Mania Cruise, Sean and I jumped in our sparkly orange BMW M6 and let the silky smooth twin turbo V8 power us through the Shuto-ko expressway and on towards Tsukuba Circuit.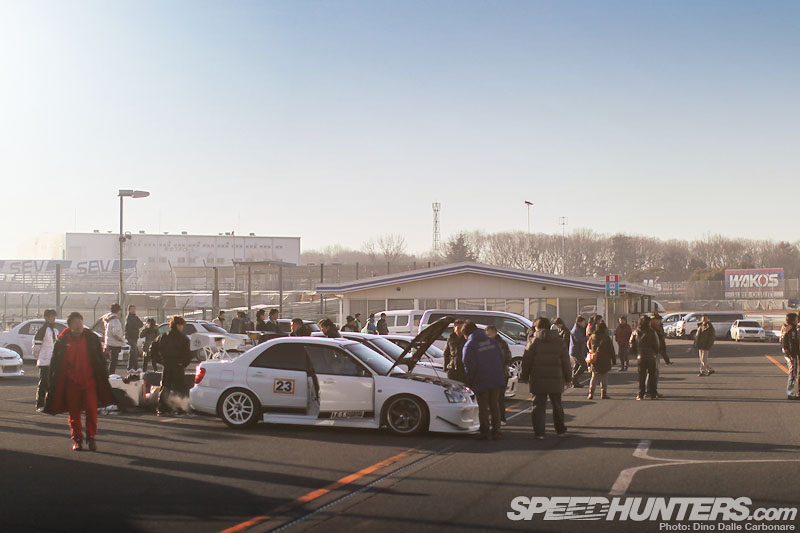 Not even extreme sleep depravation and a serious case of sore feet was going to keep us from checking out the first round…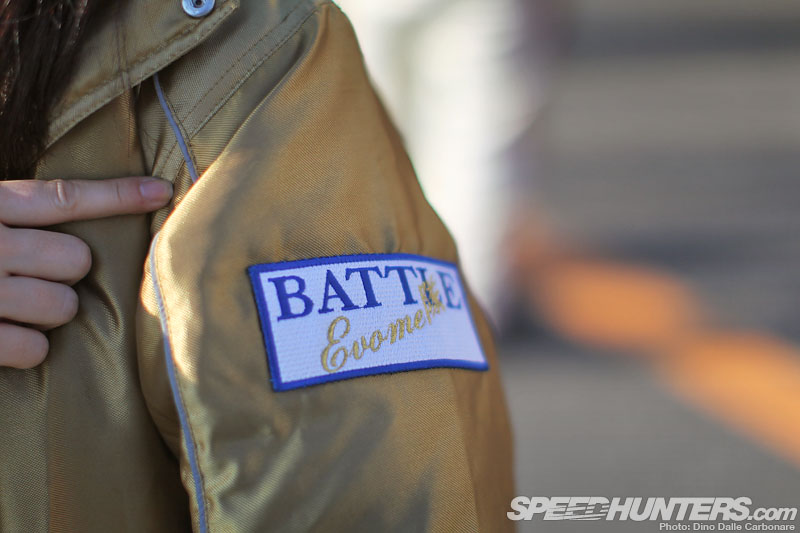 …of the Battle Evome soukoukai series, an event that over the years has come to define what the Japanese time attack grassroots scene is all about. Only four of these two hour sessions are held each year, two in January and two in February…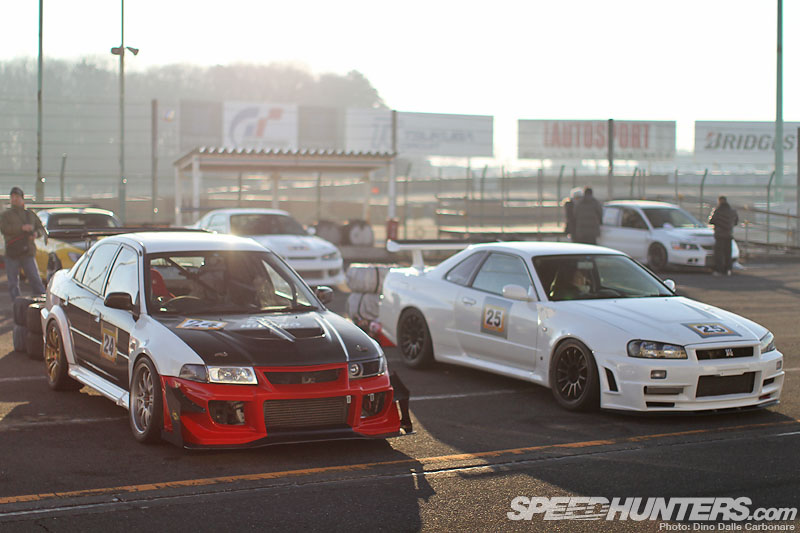 …and what makes it all so special is the cars that participate. On top of the famed regulars there is always plenty of awesome new and unseen machinery in attendance, all extremely tuned, prepped…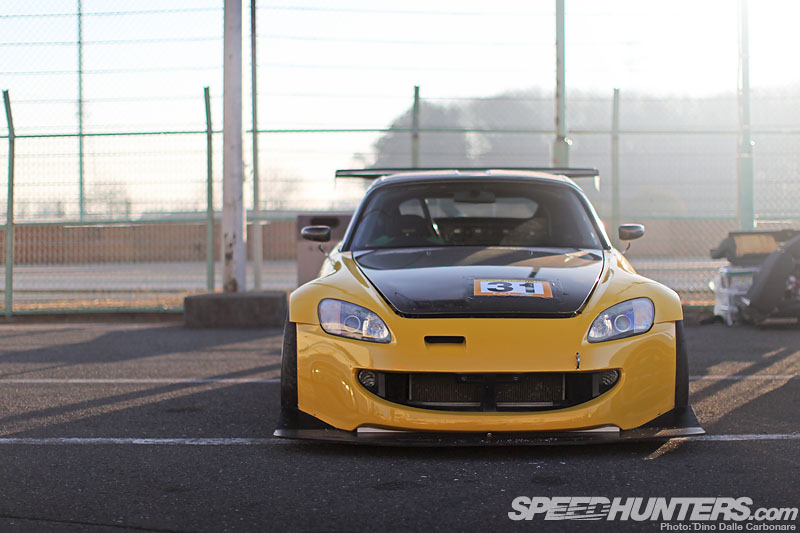 …and read to go.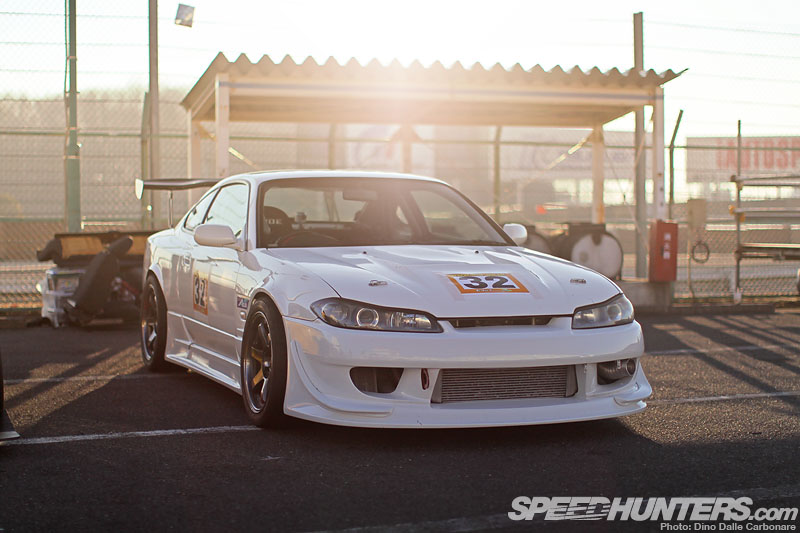 So to kick off the coverage I though I go through what I spotted in the paddock, starting with this S15 Silvia wearing T&E Vertex aero along with smoothly flared rear fenders attempting to contain the aggressive offset of the TE37SLs it was sitting on.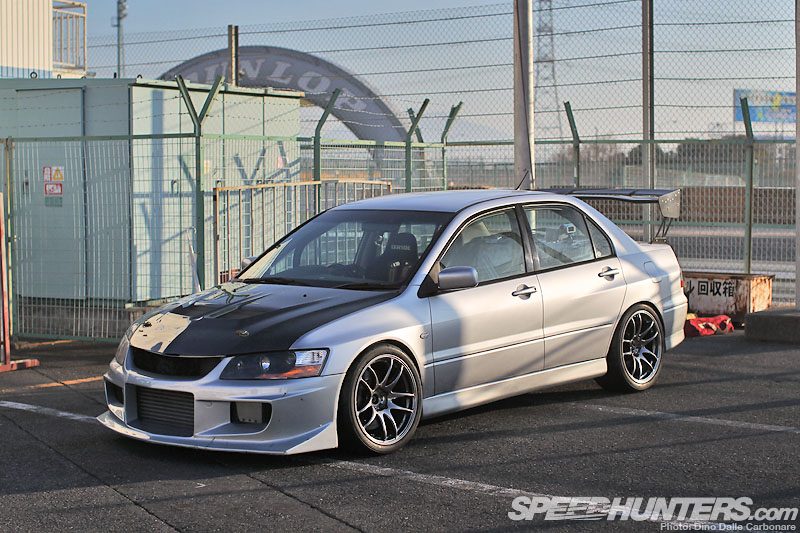 All wheel drive beasts like the Lancer Evolution…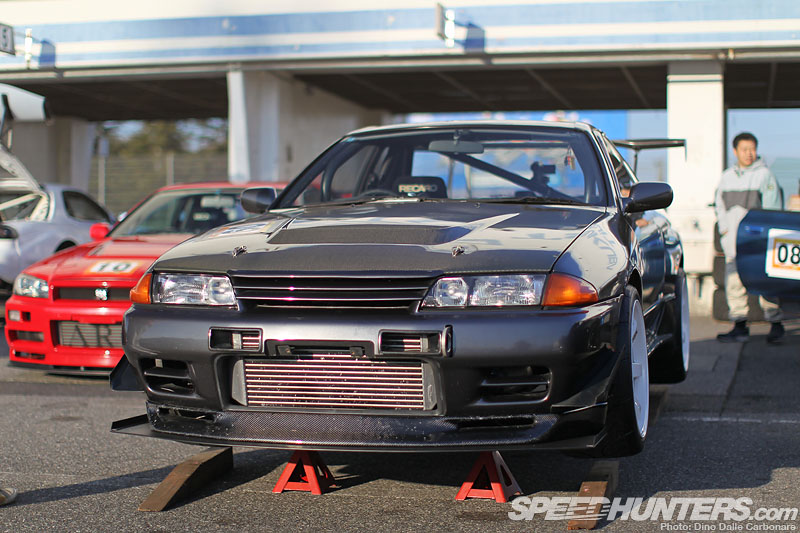 …and the Skyline GT-R are still big favorites by privateers and quite the contrast compared to what tuners are now running in the Super Battle event we saw last month.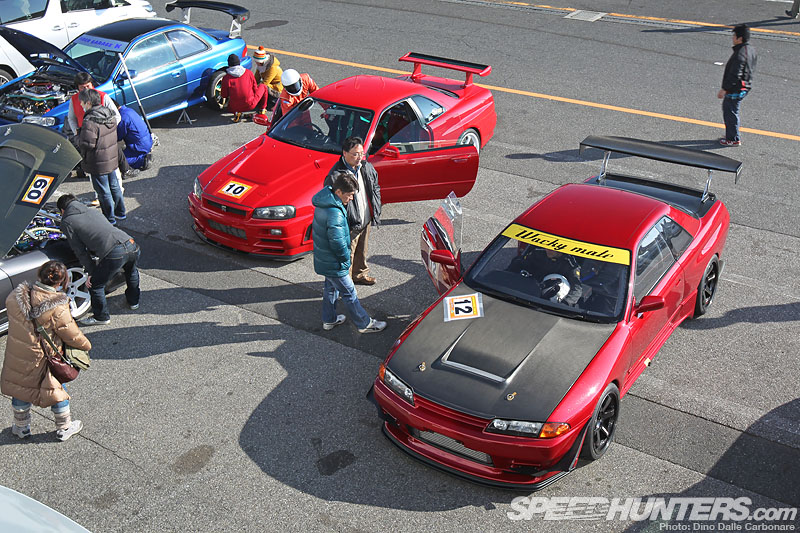 And while on the subject of GT-Rs there was one very special "guest" at the event, a car we saw back in November in the Wacky Mate shop tour, well its chassis at least.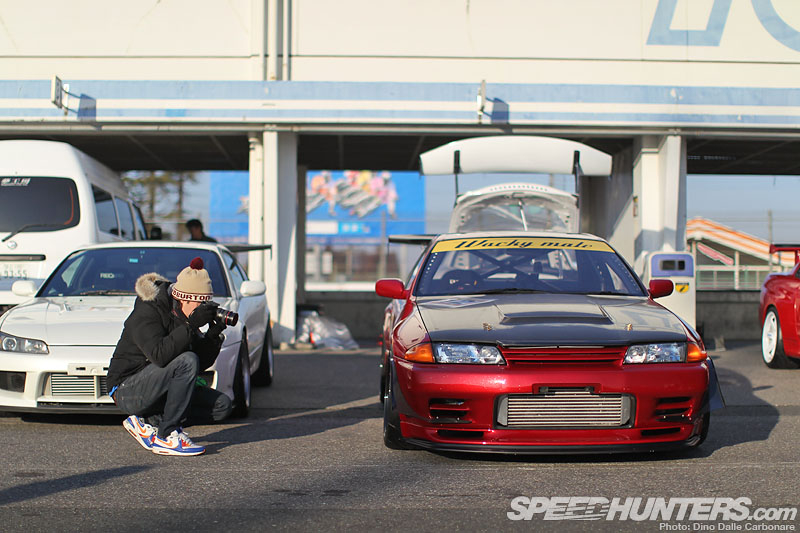 I am talking about this maroon BNR32 customer car that has just been completed, rebuilt using an all-new fully prepped, spot welded and roll-caged chassis. Peter from Modified Magazine, who came up to Tsukuba with us, was also very impressed.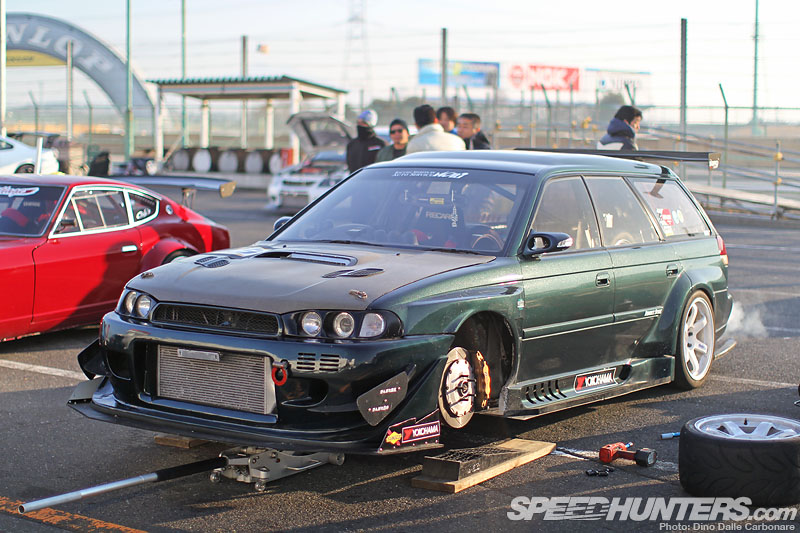 How about this for something completely different! This BG5 Legacy wagon, built by Auto Service Mori in Atsugi, was probably the most unusual choice for a time attack machine, but don't think its station wagon shape hinders it in any way, this thing was recording 1-minute flat laps over and over again. And just like more than half of the cars there, after the event was over the owner stuck the front plate back on and drove it home.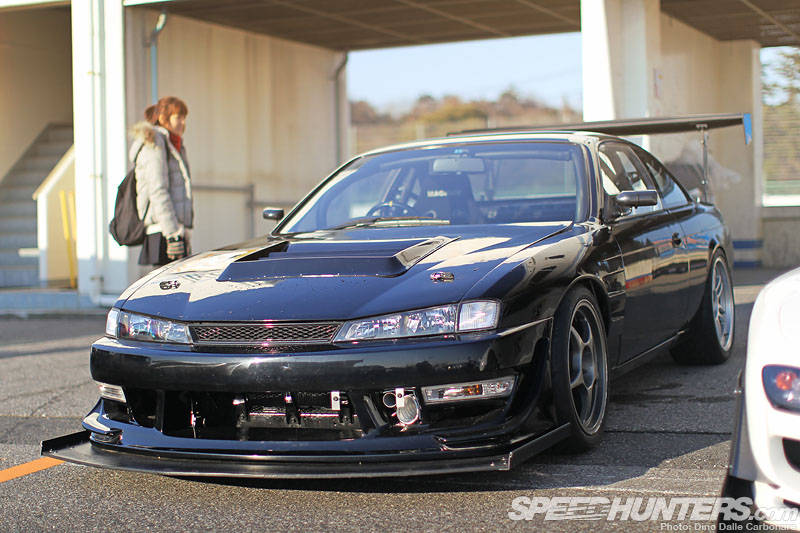 Ibaraki-based drift & drag shop Tex Modify are responsible for putting this mean kouki S14 together…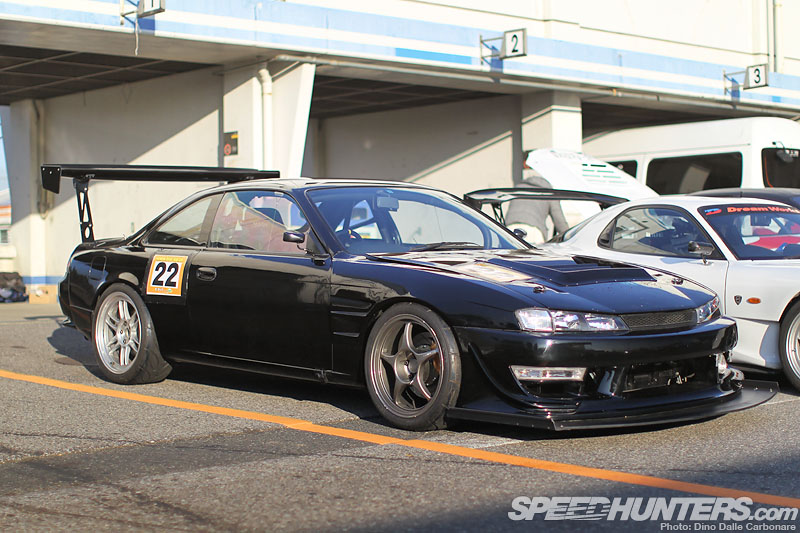 …sporting some pretty wild front and rear aerodynamic additions.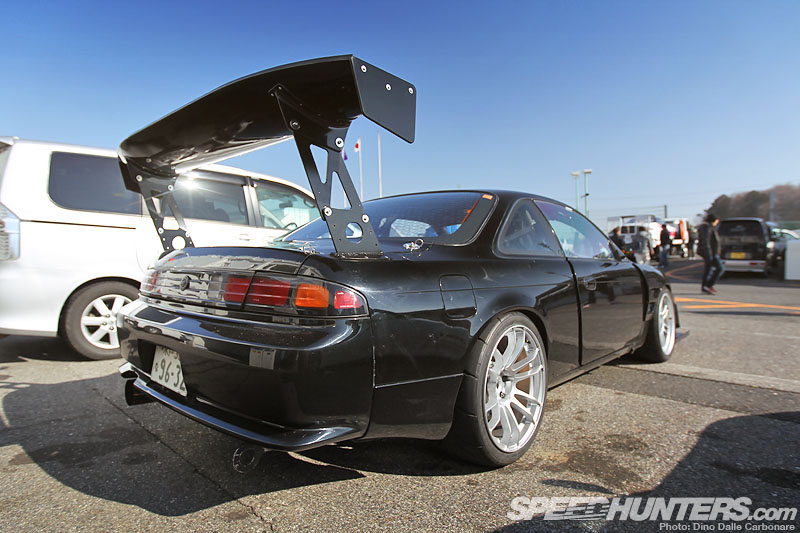 The car managed a best of 59.674 sec, that rear wing helping to keep the rear S-tires firmly on the ground.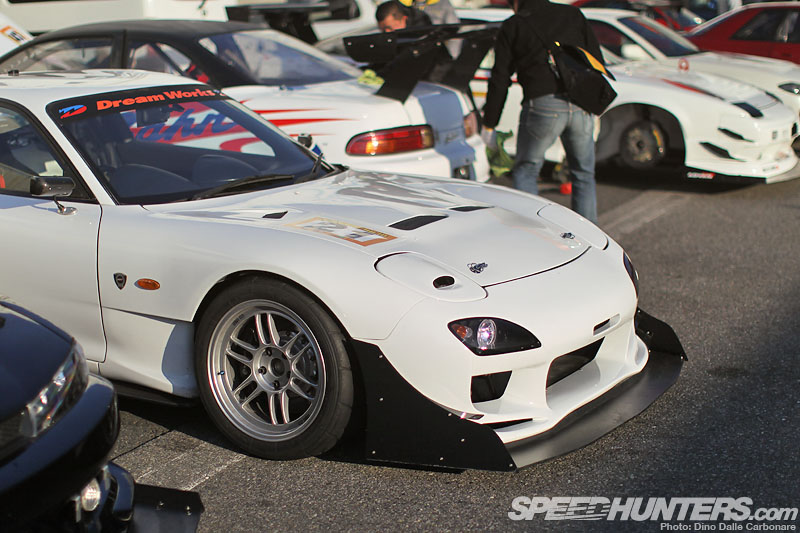 The "Yume-koubou" or Dream Works FD was one of three RX-7s present at this first 2013 event and recorded a 59.273 sec lap, landing it in 19th place out of the 27 cars present.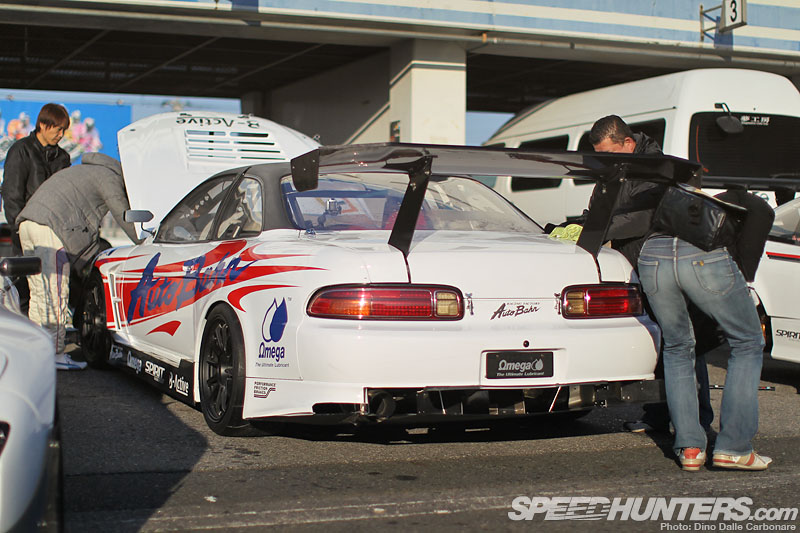 It was really cool to see the Auto Bahn Soarer doing the rounds this time attack season. After its outing at the Super Battle in December it was back at Tsukuba…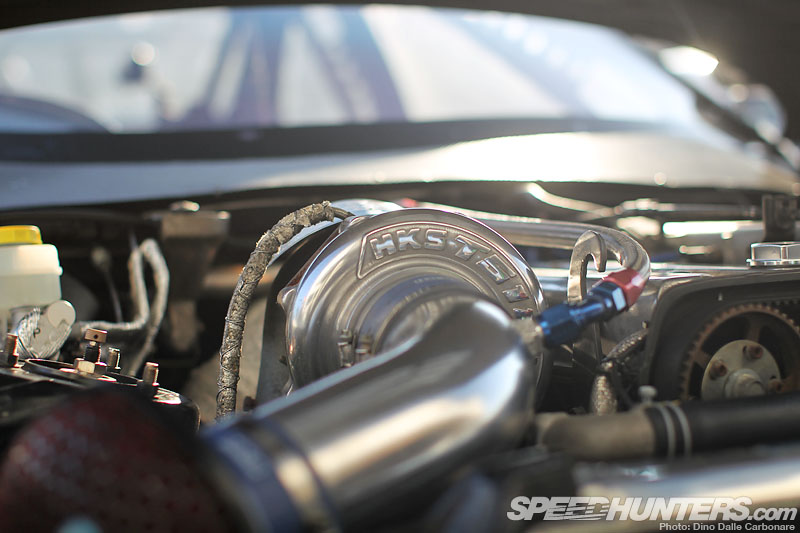 …to unleash all the power its HKS T51R blown 2JZ develops. Best lap of the day was a 58.939 sec.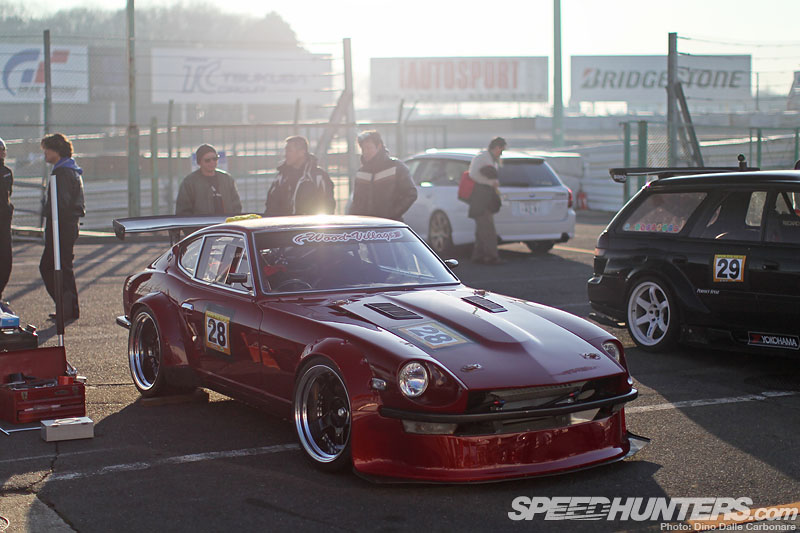 As ever the Wood Village S30 provides a very welcome vintage balance to the paddock's line up…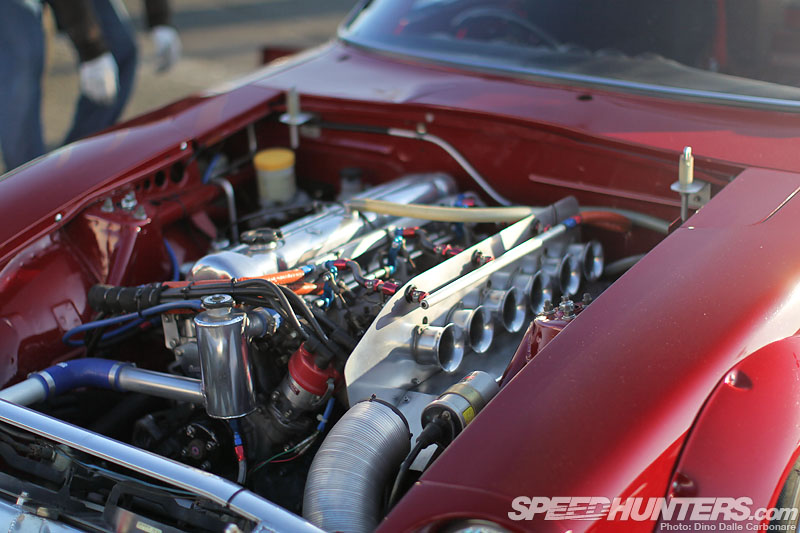 …its stroked L28 offering nothing short of aural bliss at full rpm.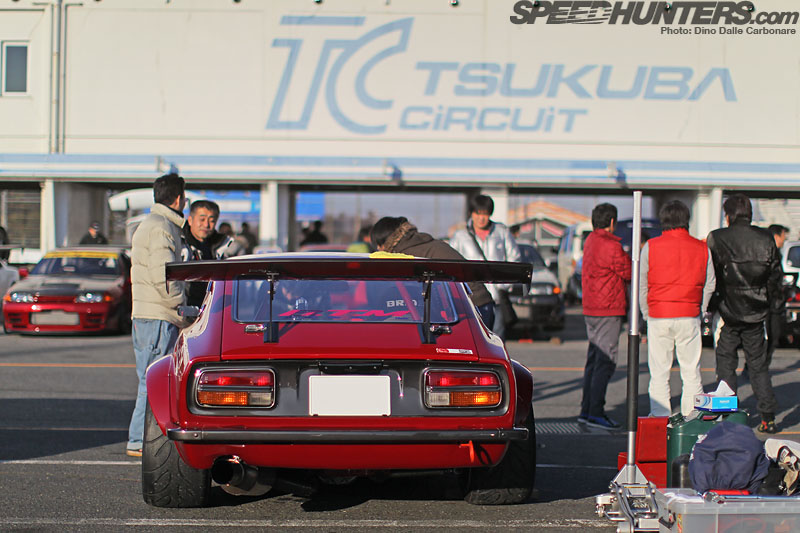 Don't think this thing is slow however, it might not have 600 + HP and bucket loads of torque but it still managed sub minute laps, its best on the day a 59.674 sec!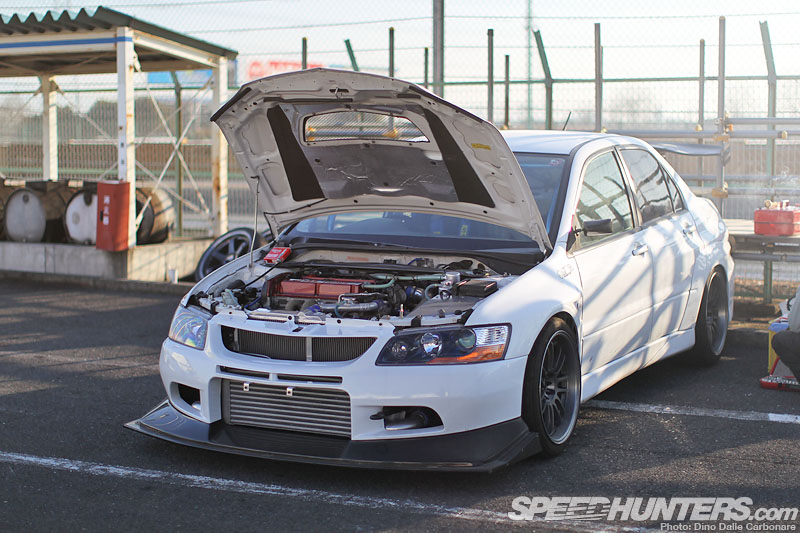 Kagotani-san of Garage Kagotani was at the event with two of his customers, offering support to the both of them, one running this Lancer Evolution 9…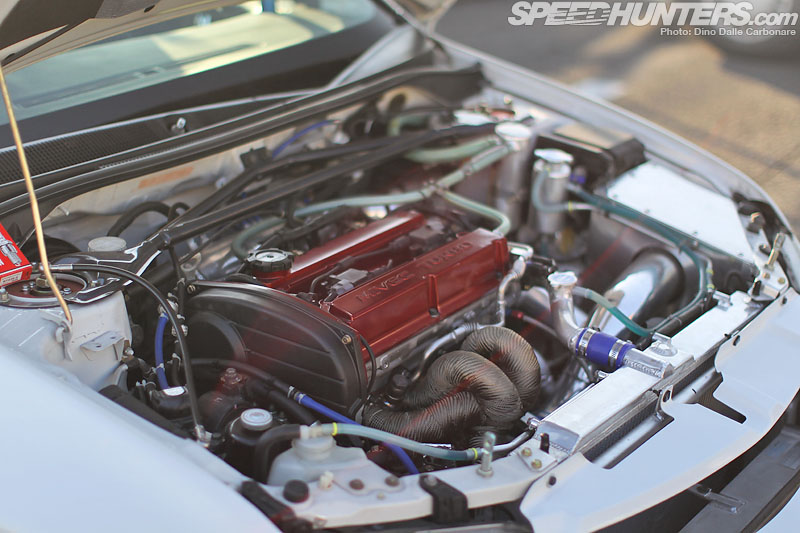 …recognizable via those MIVEC 4G63 head covers…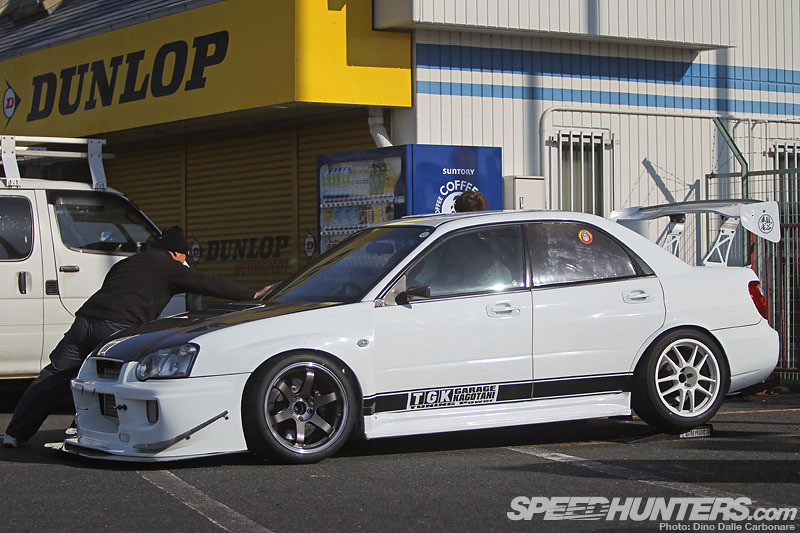 …as well as this GDB, a blisteringly quick car, which did great with a 58.645 sec lap.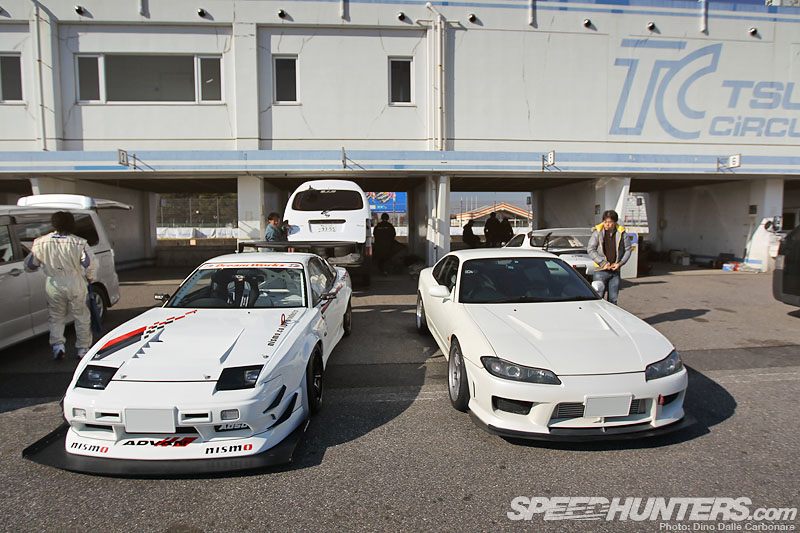 Pick your S-chassis, RPS13 or S15?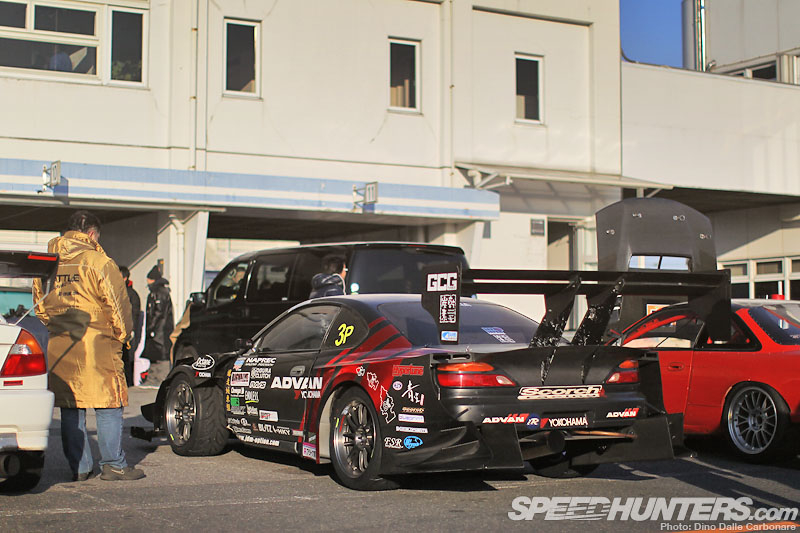 Of course everyone's favorite time attackers were present, and from the Scorch Racing camp we had the mighty Under Suzuki, the current record holder at Tsukuba who was back out to see if a few modifications to the aero of his car had any positive effects.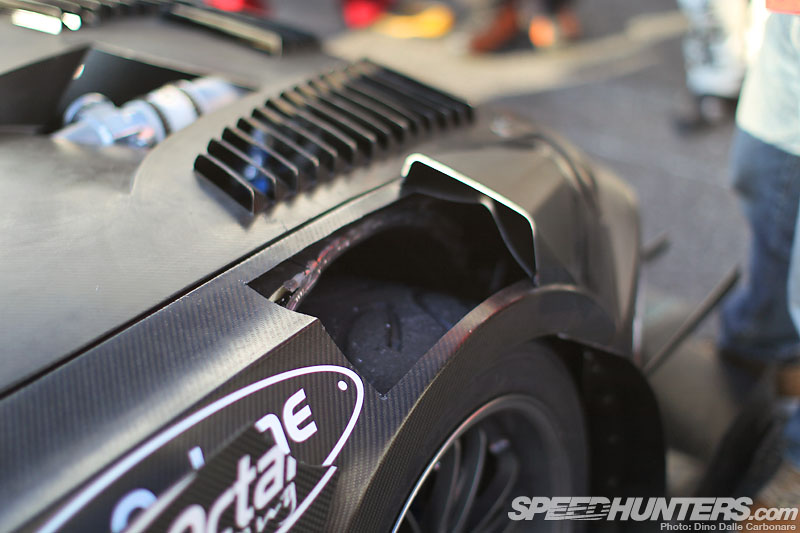 He cut out a rectangular section from each of the front fenders and added a sort of spoiler to smooth airflow over them.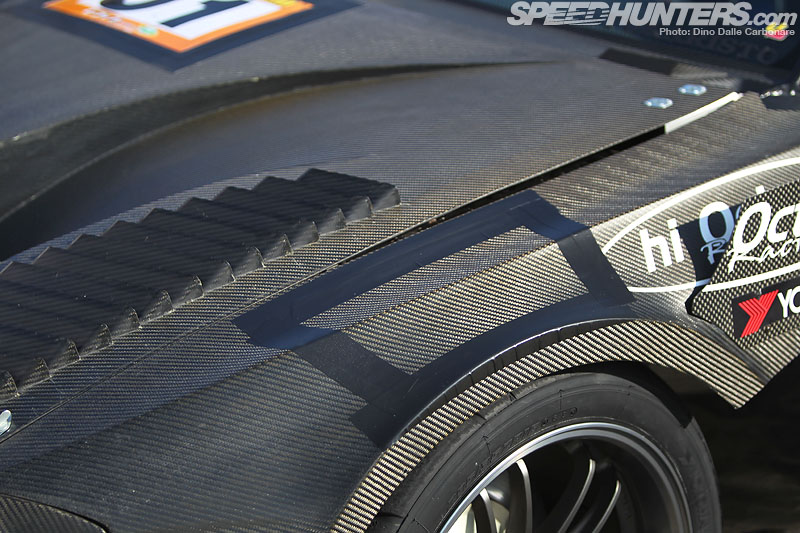 However, after the first outing he decided to close them both up as they probably didn't have any benefits. I just find it so cool how he just keeps working, changing and developing each aspect of his S15. I wonder if by the last Battle Evome session next month he will be able to break his 52.649 sec. Best he got on this first try was a 53.342 sec.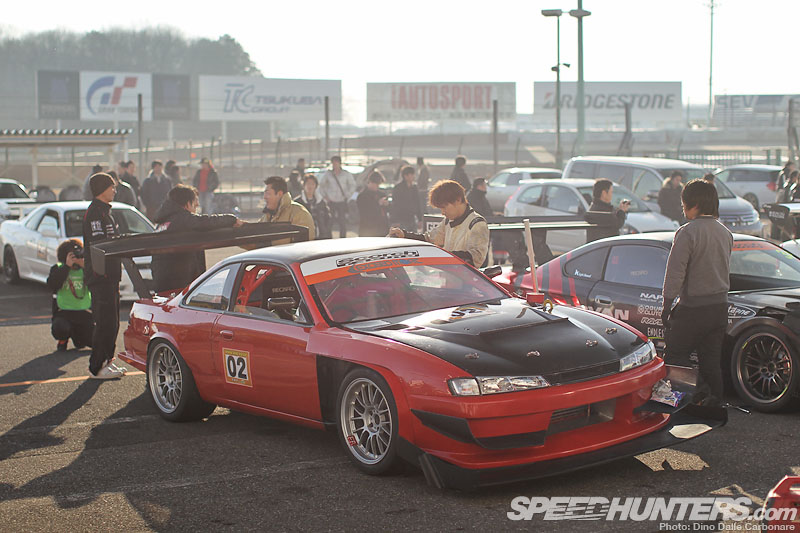 Horikoshi-san of Exceed Moat fame was at the event too of course, and it looks like he was busy during the New Year festivities…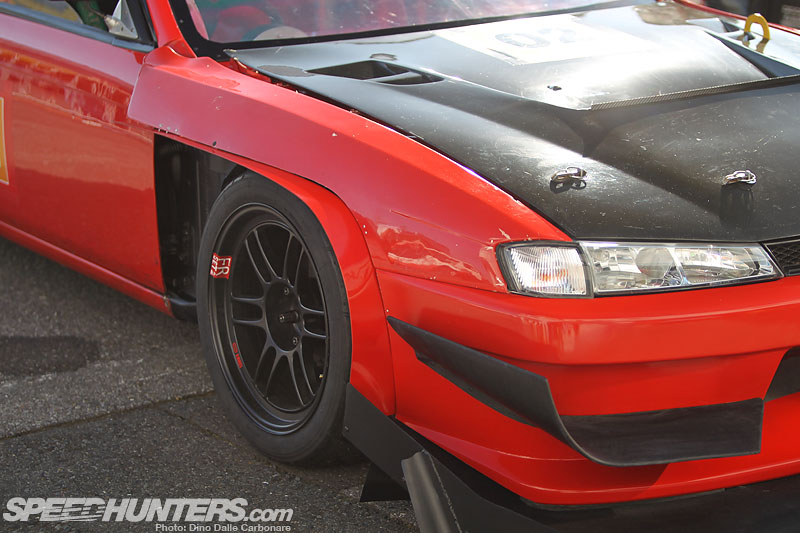 …cutting up and modifying the front fenders on his S14. He was right behind Suzuki-san with the second fastest time of the day, a 55.378 sec.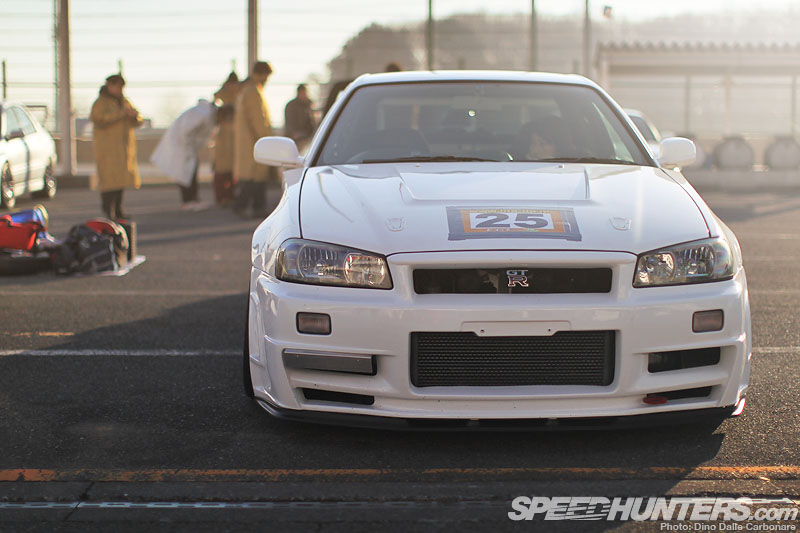 It was all wastegate screams and big RB26 backfires for this Auto Gallery Yokohama built BNR34…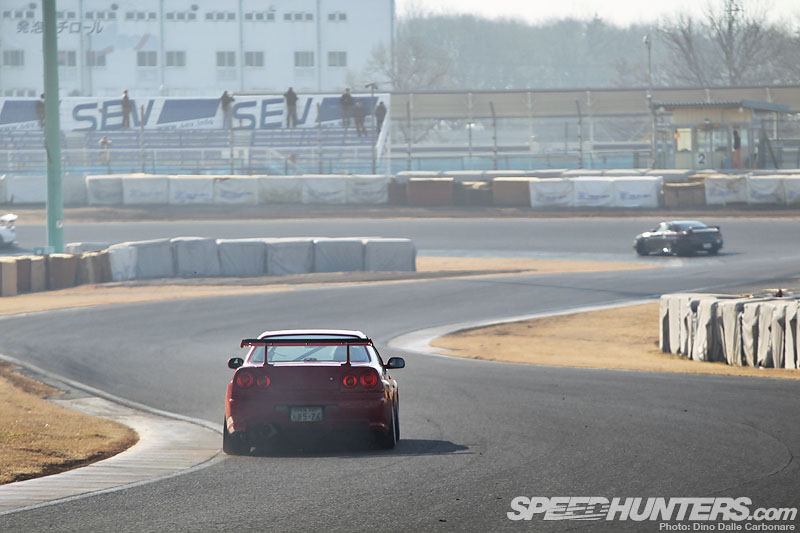 …and this red Out Trash san-yon, both 58-second monsters.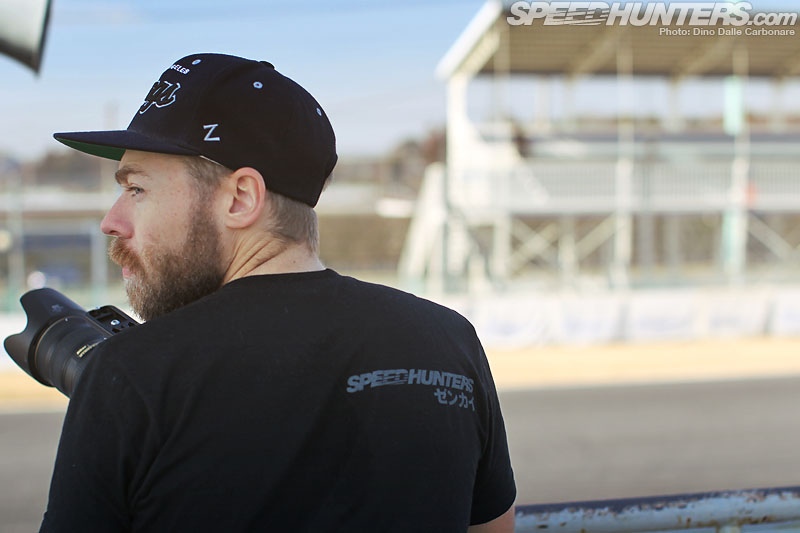 Sean was running around shooting from every possible angle of the track.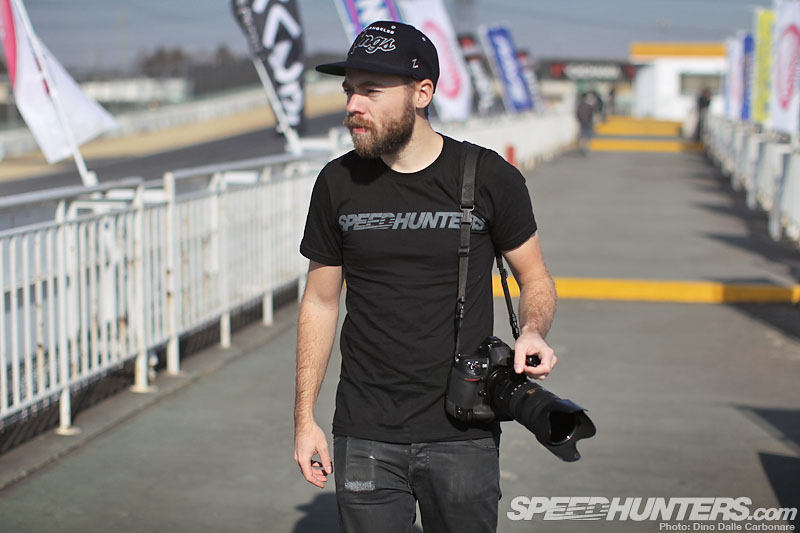 You can expect a post from him talking you through his experience of visiting the legendary Tsukuba for the first time.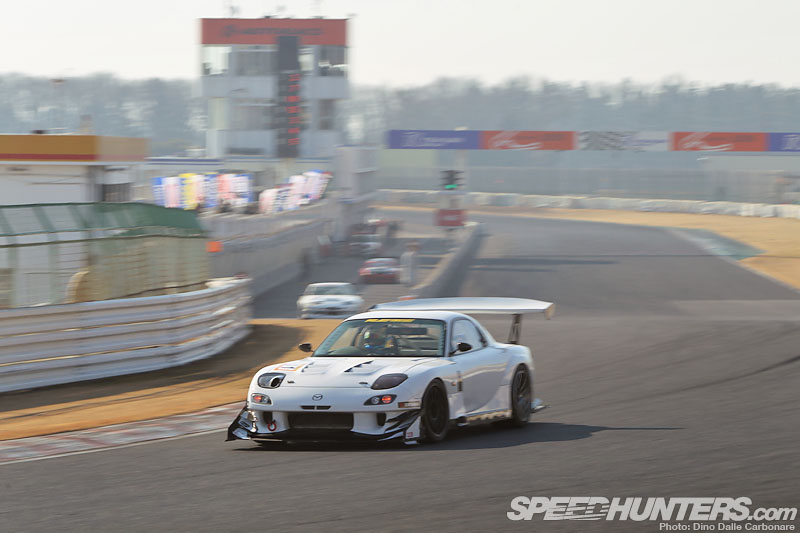 I'll be concentrating on the trackside action next so make sure you check back tomorrow for more time attack awesomeness form everyone's favorite grassroots grip event!
-Dino Dalle Carbonare
---
---
---