Divide and conquer. Sometimes that's the best strategy. Last Sunday morning as Dino and Sean hopped in their borrowed BMW M6 and headed to Tsukuba Circuit for the Battle Evome event, I found myself bound for Honmoku in Yokohama where a very different kind of event was being held.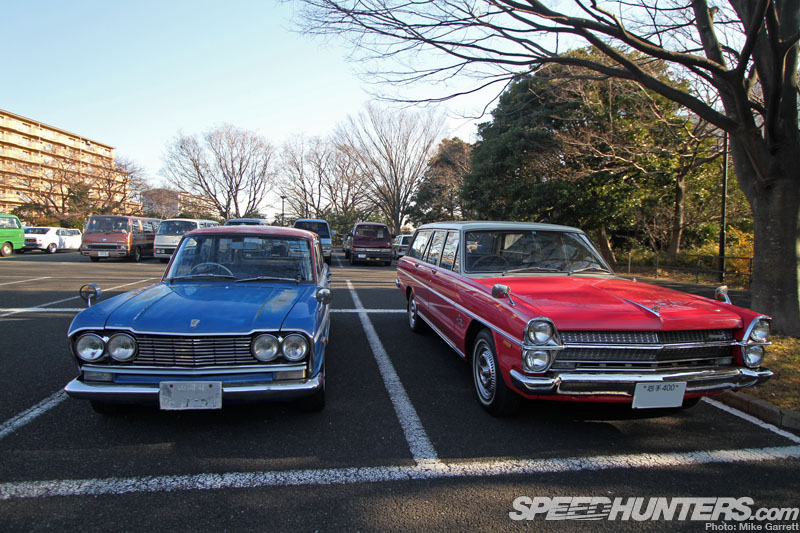 Just after I arrived in Japan last week, I noticed that a shop called Barracuda was holding one of their regular "Mania Cruise" meets at Honmoku Hilltop Park, just around the corner from Mooneyes Area 1. While the weekend was extremely busy, I just couldn't pass up the opportunity to check out some cool vintage rides and to take break from the madness of Tokyo Auto Salon.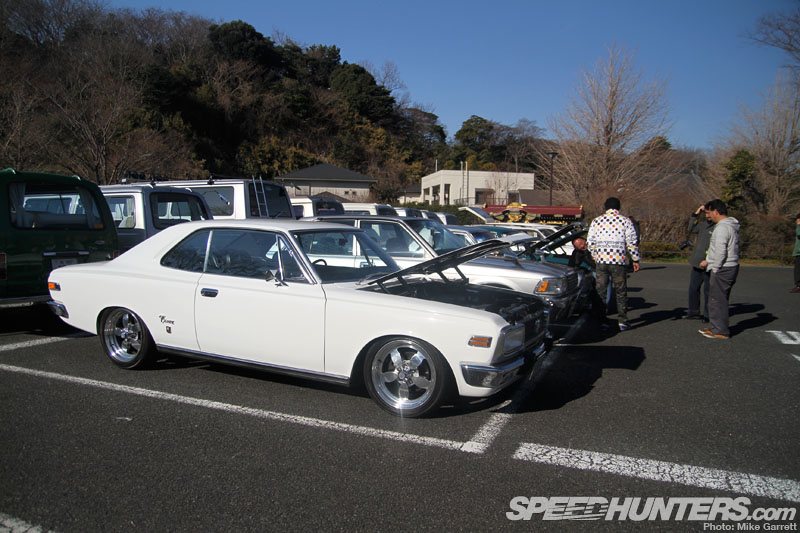 The atmosphere couldn't have been more different from the loud and packed halls of Makuhari Messe. Instead of booming music, bright lights and massive crowds I was greeted by a very relaxed car gathering. The kind with birds chirping, cups of coffee, and owners chatting and laughing about cars. The weather was perfect. So perfect that you wouldn't believe Kanto's biggest snowstorm in years would hit a mere 24 hours later.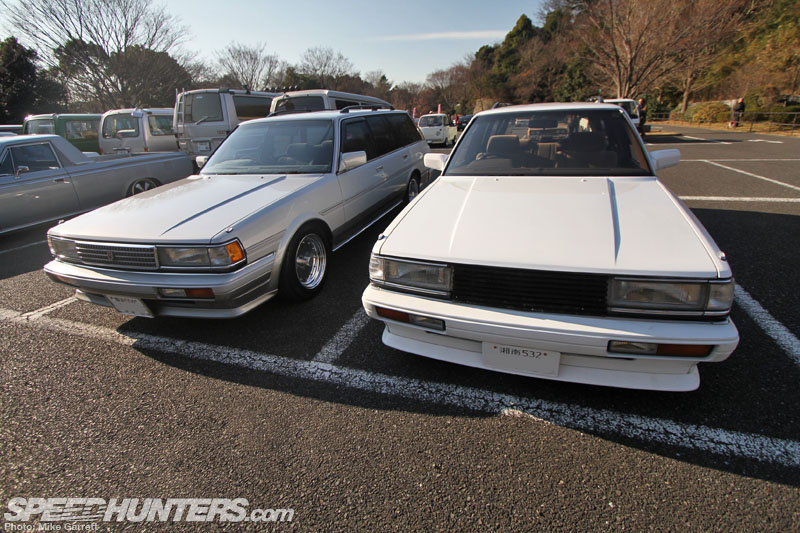 Oh yes, then there are the cars. While the meet was open to all Japanese cars from the 1980s and earlier, the turnout was quite a bit different than you may expect. Rather than the usual crowd of sports cars and crazy shakotan machines, the Mania Cruise features a bit more eclectic mix of vehicles…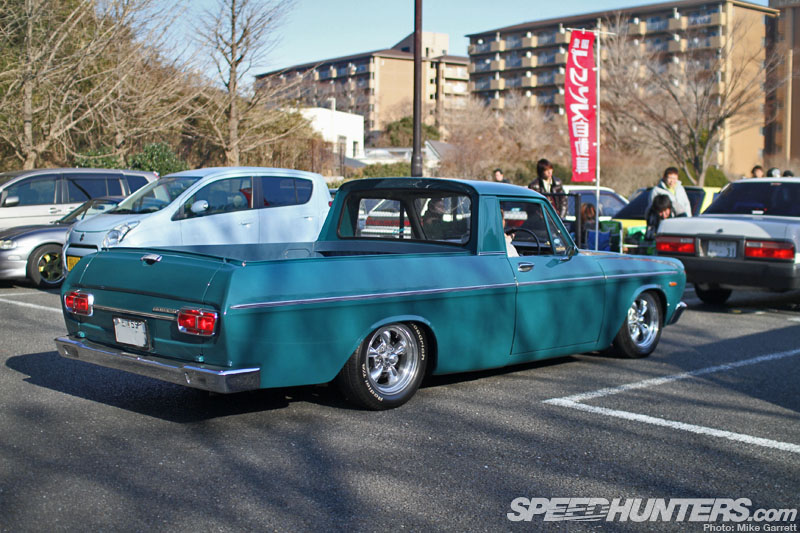 …with a particularly strong focus on vintage sedans, wagons, pickups, and other classic "work machines". Seeing as how the meet was also promoted by Mooneyes, many of these cars were customized with lots of American influence.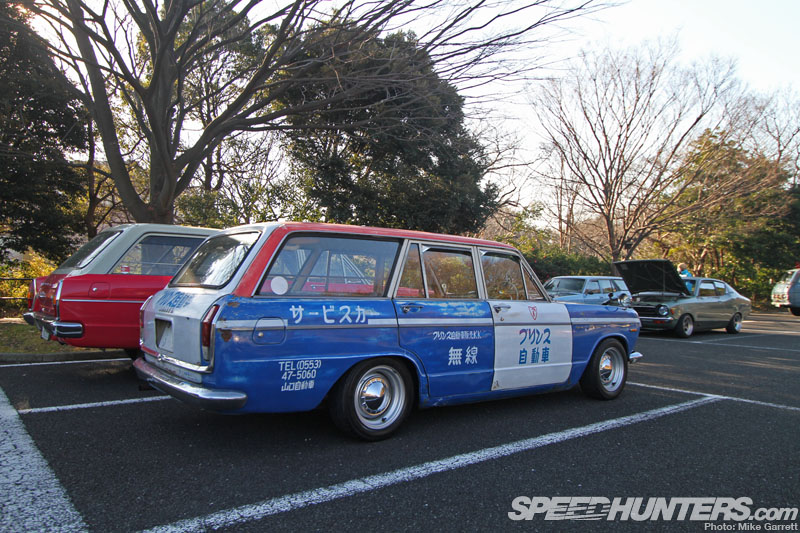 The owner of this Prince Skyline wagon in retro service car colors drove to Yokohama all the way from his home in Yamanashi Prefecture. Even better, the wagon sees regular use as a work hauler for the owner's shop.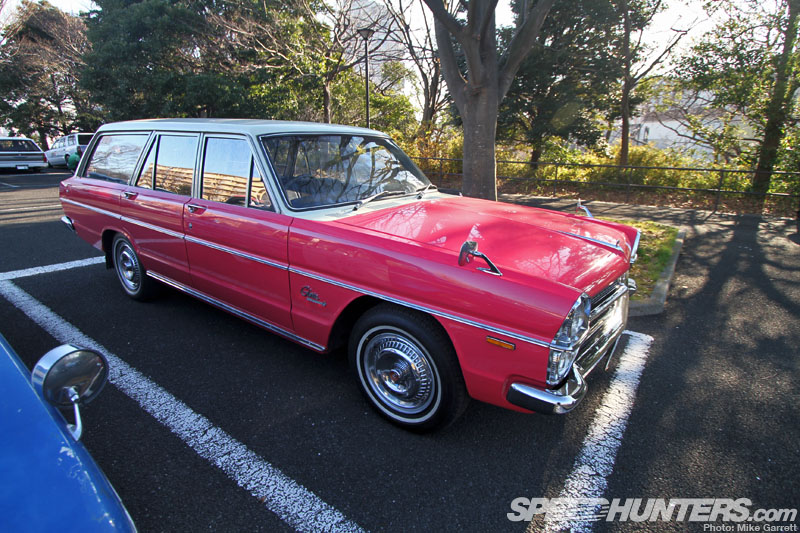 The Skyline was parked right beside another cool Nissan wagon – a Gloria Super 6 in a striking pink paint job. I know I'm not the only one that thinks "Chevy Nova" when I see Glorias of this era.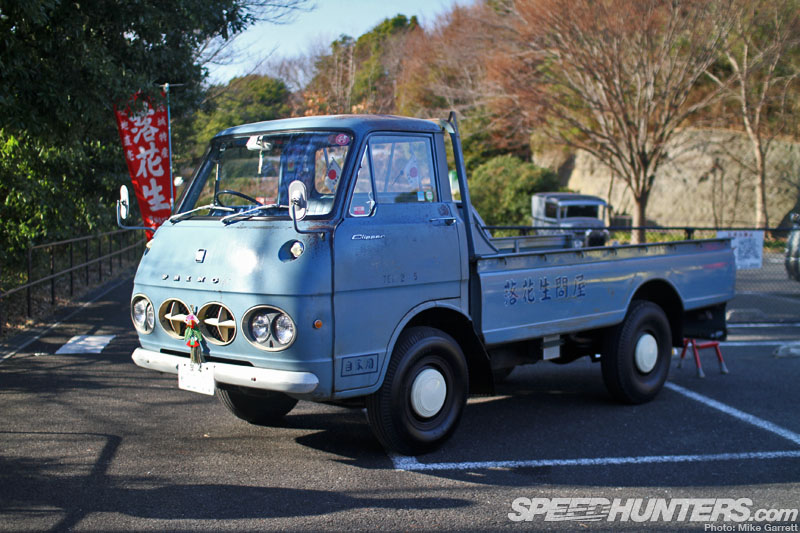 Yes, the classic scene in Japan includes  more than just sports cars, or even passenger cars in general. You might be able to imagine the sense of nostalgia a Japanese person might get from seeing something like this Prince Clipper commercial truck.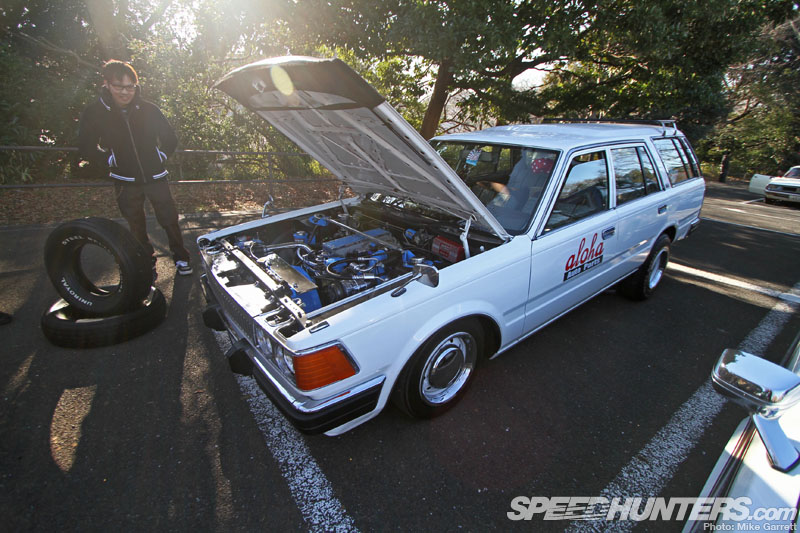 Also taking part in the meet was a big group of 1970s and 80s Toyota Crown Wagons, with all of them done up in crazy tail-high, nose-low street machine style. If only you could have seen all of them drive in together…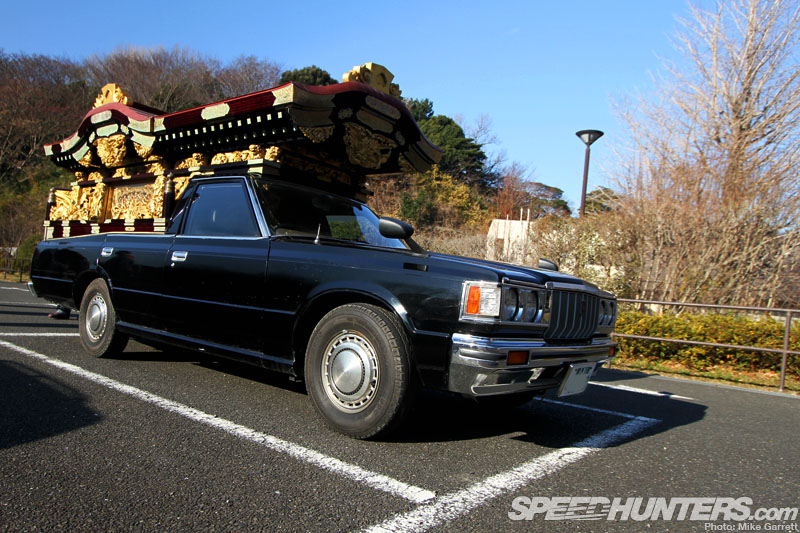 One guy even showed up in traditional Japanese hearse built out of a Crown…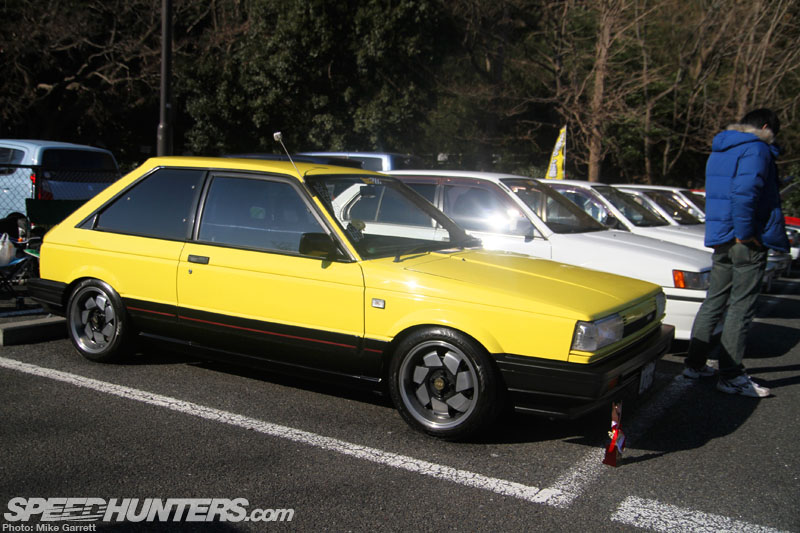 The featured vehicle for this particular edition of the Mania Cruise were 1980s and earlier Nissan Compact cars. There were plenty of bubble era front drivers that came out…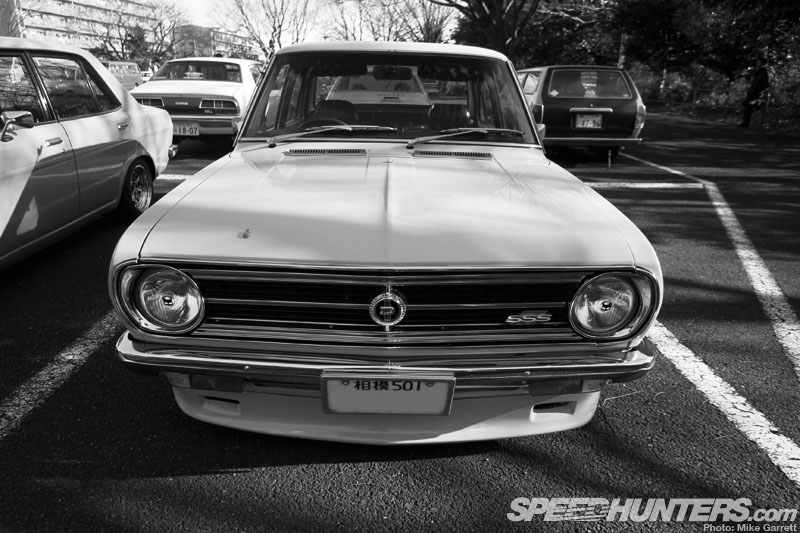 …and going back earlier in time, there was also a strong turnout by 110, 210, and 310 chassis Nissan Sunnys.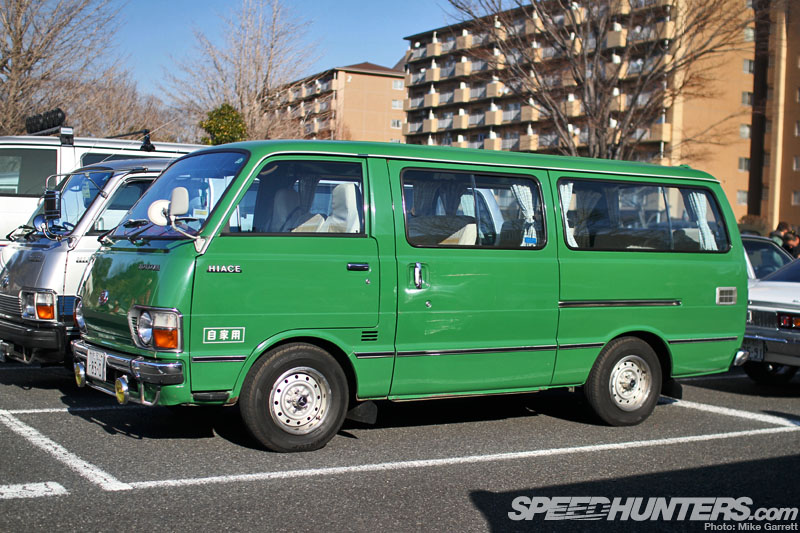 Classic vans also have a big following in Japan – particularly the Nissan Caravan and its Toyota counterpart the Hiace.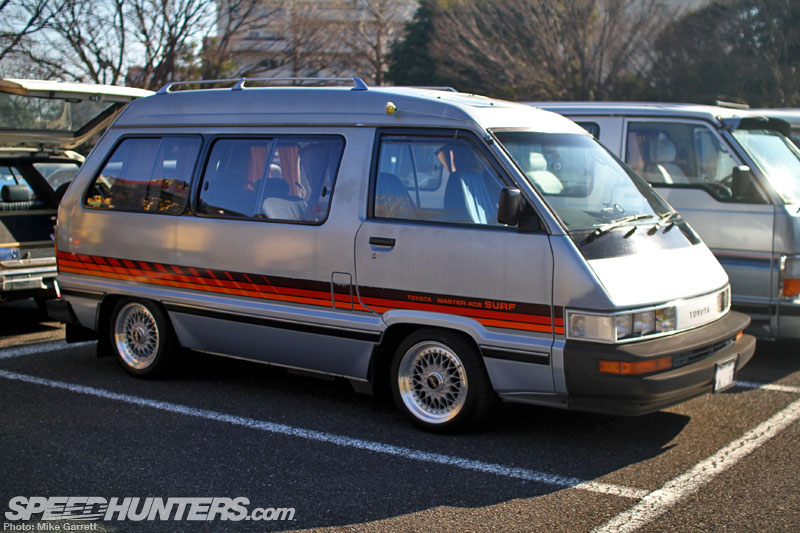 My favorite van by far was this Toyota Master Ace Surf dropped on BBS mesh wheels. The pure 1980s stripes and graphics are just too good. Americans should see the strong similarities between this van and the one that Toyota used to sell in the US.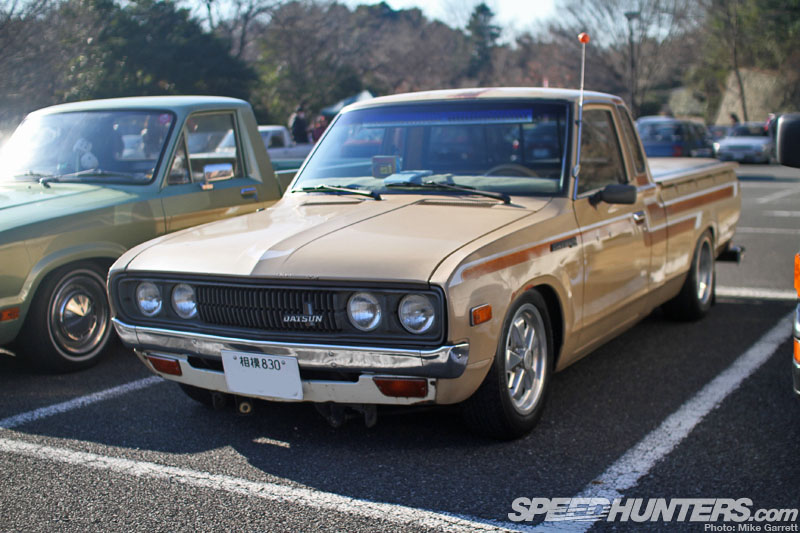 Pickup trucks also had a big presence at the meet, including this left hand drive Datsun 620 with an equally classic stripe design.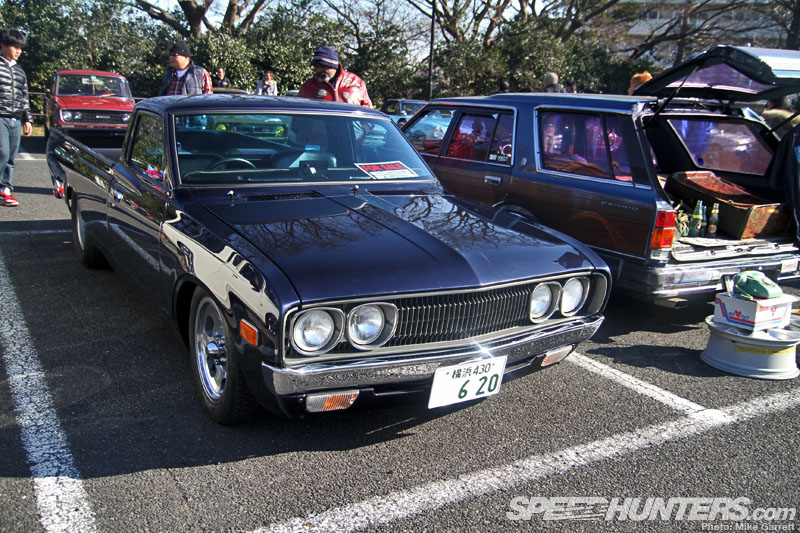 One of the most popular vehicles of the morning was this radically chopped longbed 620 with wheel tubs and gigantic rubber in the rear. Pro street lives on in Japan.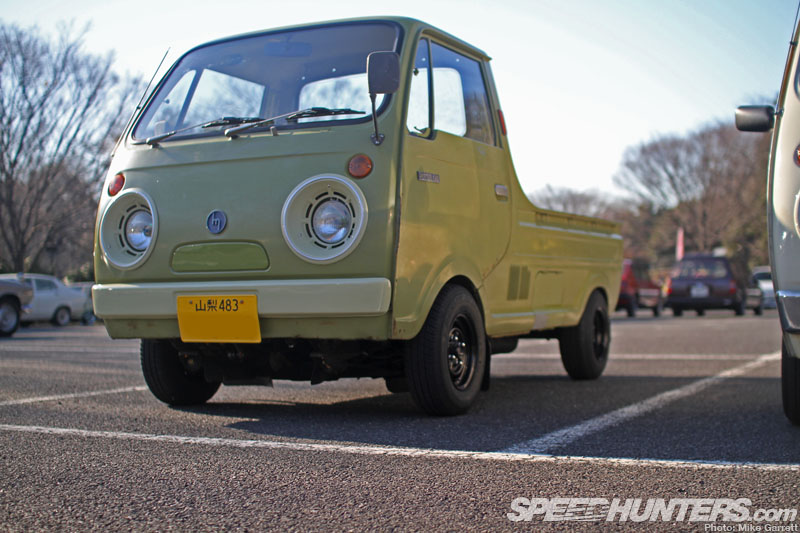 Let's not forget vintage kei trucks either, like the Mazda Porter Cab and it's very Gachapin-esque front end. In case you aren't familiar with the Japanese character, Google it and you'll see the resemblance.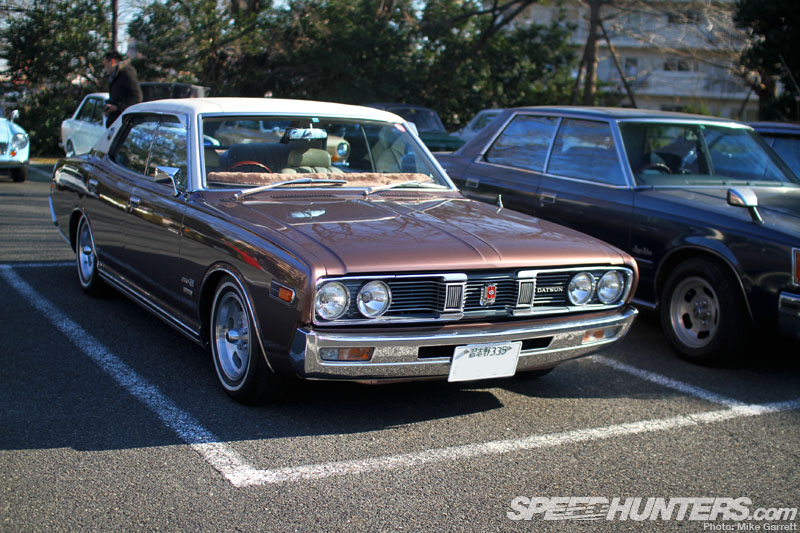 In my eye, it's impossible not to like the looks of a smooth four-door like this 230 Nissan Cedric. Slot mags and thin white walls make for the perfect wheel and tire combo on this cruiser.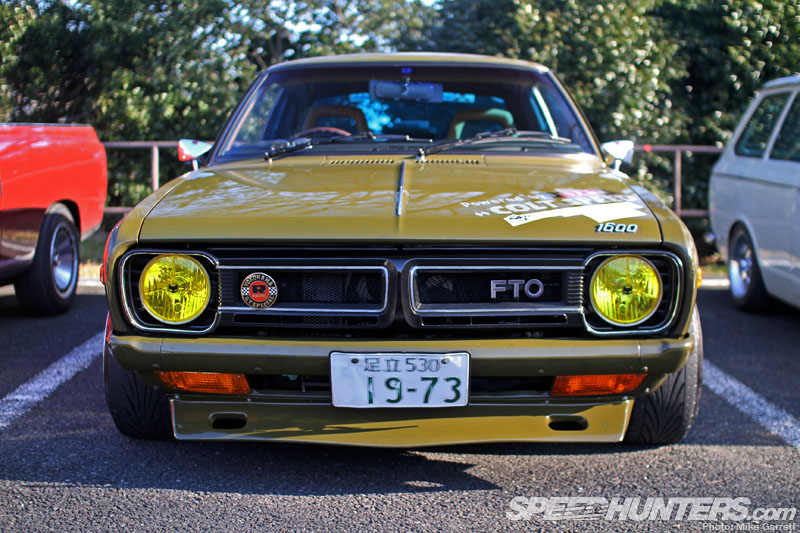 It was nice to see a couple of classic Mitsubishis join the fun, including this aggressive Galant FTO. I've seen this car at the JCCA New Year Meeting on a few occasions and never tire of it. Just look at that face!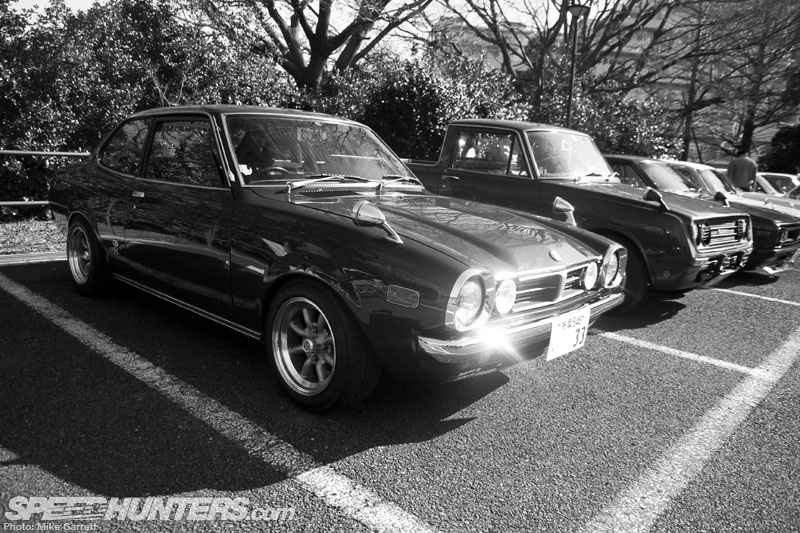 The FTO was joined by this equally drool-worthy Lancer 1600 GSR…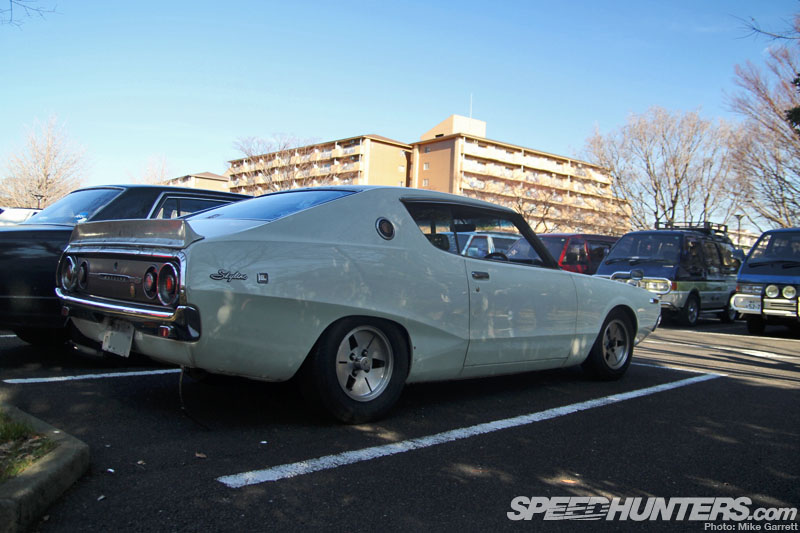 Since it seems almost all two-door Kenmeri Skylines have GT-R style flares, it was cool to see this stock bodied version. With its modestly sized Advan wheels and mild drop, it looks very much like a car you'd actually see on the street back in the late '70s and early '80s.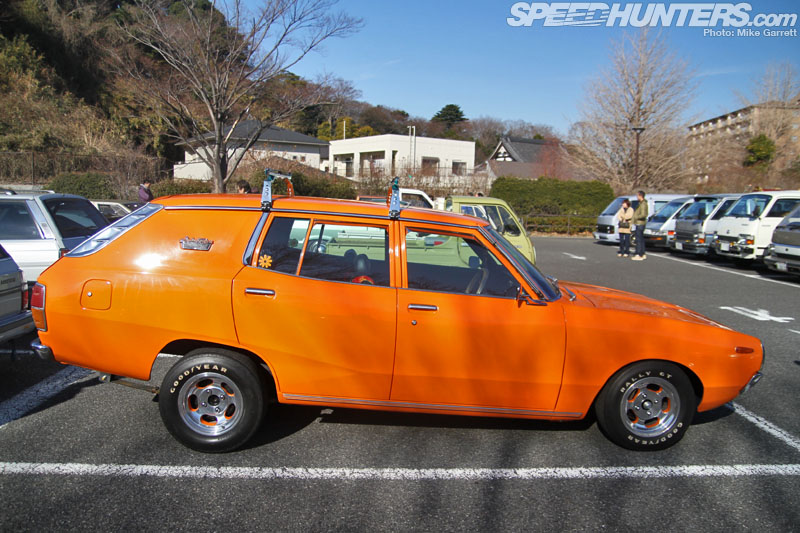 But in terms of Kenmeri Skylines, the most memorable car was by far the Red Hot Motors C110 Skyline wagon. The long roof version of the Kenmeri is rare enough as it is, but with its shackled up stance and classic mags – this thing is incredible.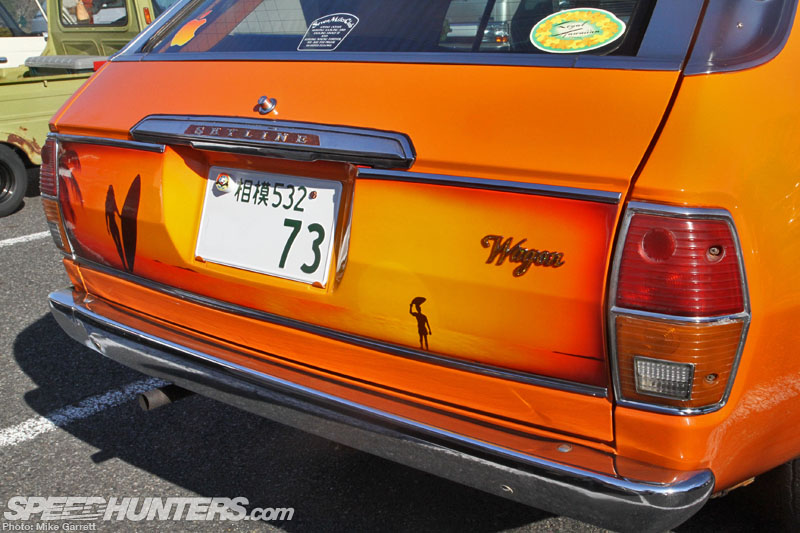 Also coming from straight from the 1970s is the surfer mural on the rear tailgate…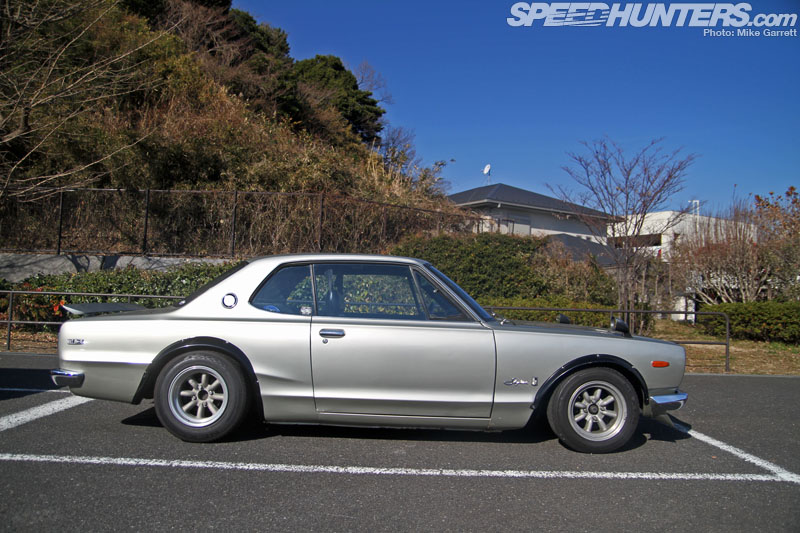 While the Mania Cruise may not have been the best place to see "famous" Japanese classics, it would just be wrong if there wasn't at least one proper Hakosuka Skyline present.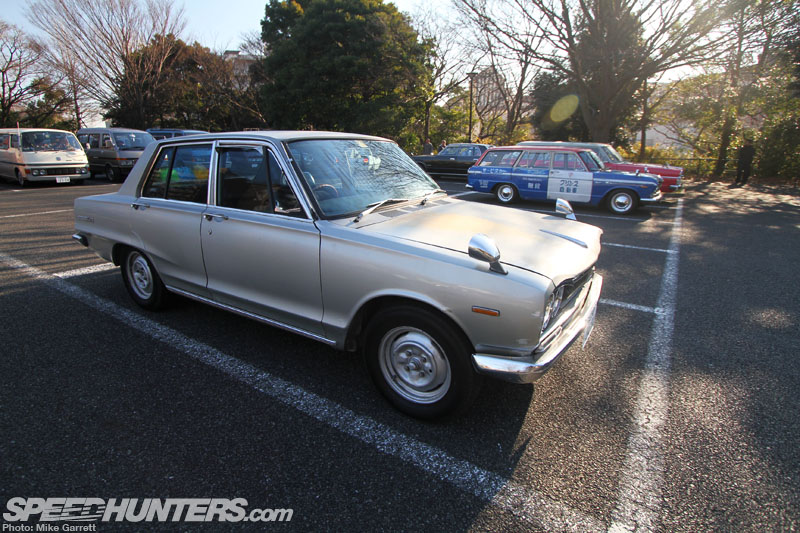 It can be shocking to see just how mild and unassuming a Hakosuka looks with stock fenders, wheels, and suspension…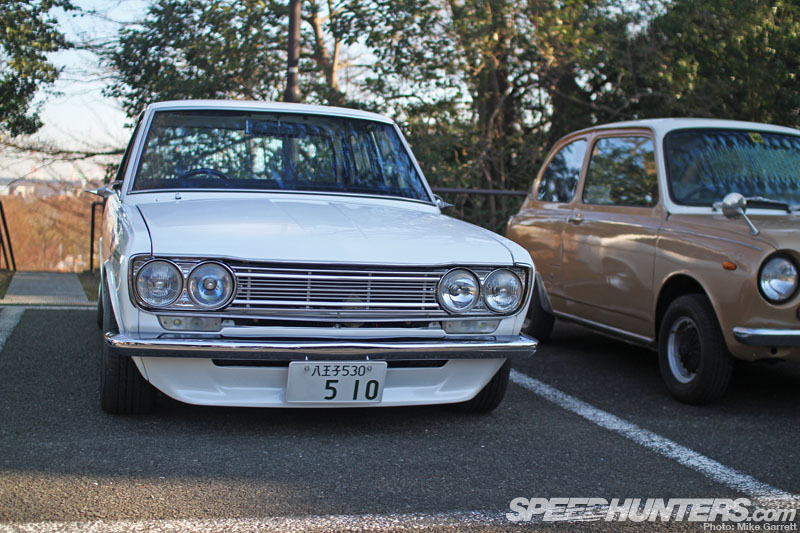 It seems that everywhere I go in Japan I meet Speedhunters readers who are eager to chat and show off their machines. On Sunday I met Tamura-san from Tokyo who owns this beautiful 510 Bluebird done in a mild street custom style.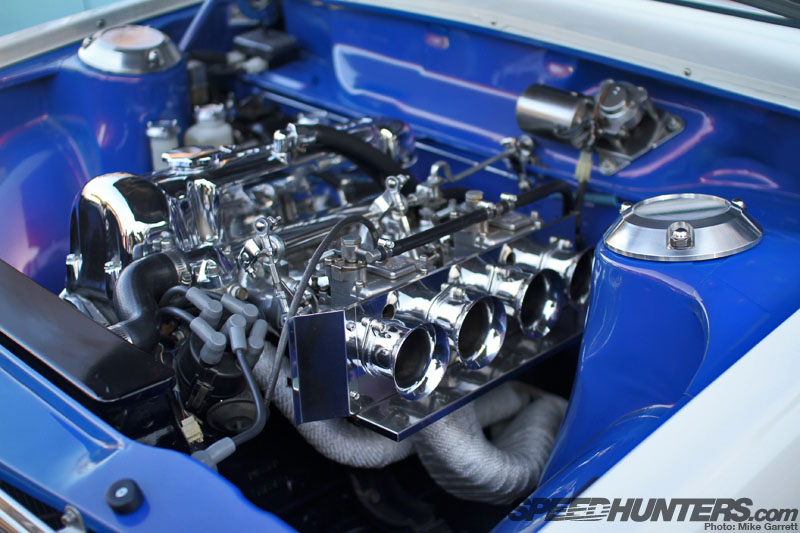 Every inch of the car is spotless, with the engine bay in particular being an absolute thing of beauty. Thank you for the support, Tamura-san!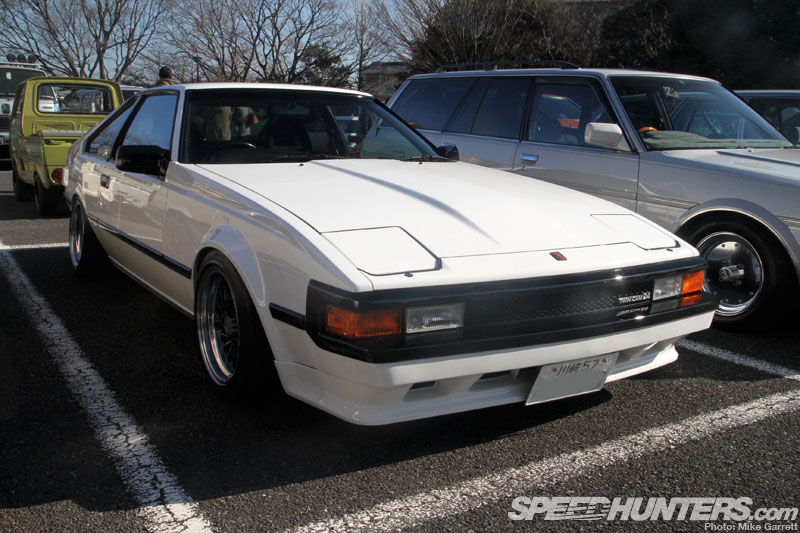 Joining the cars from the '60s and '70s was a sizable contingent of 1980s era machines, including this very stylish and obscenely clean Celica XX.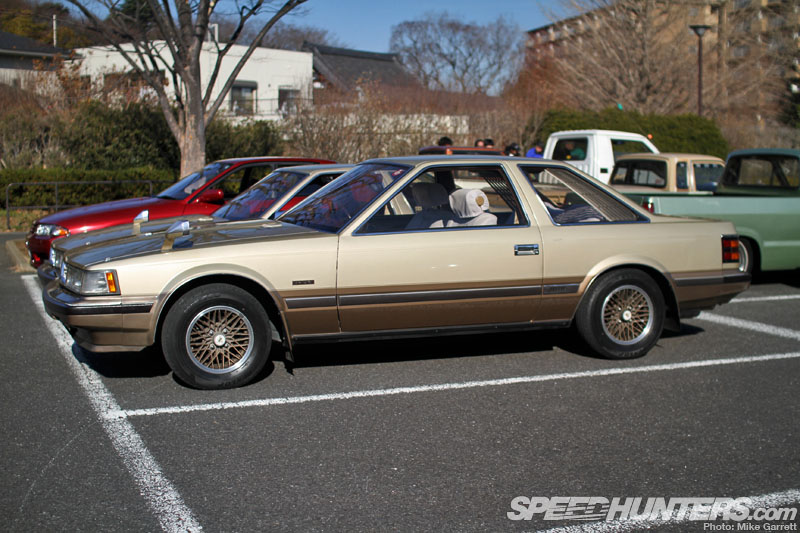 The Z10 Soarer is another one those cars that exemplifies 1980s Japan. This gold over brown example looked to be 100% showroom stock.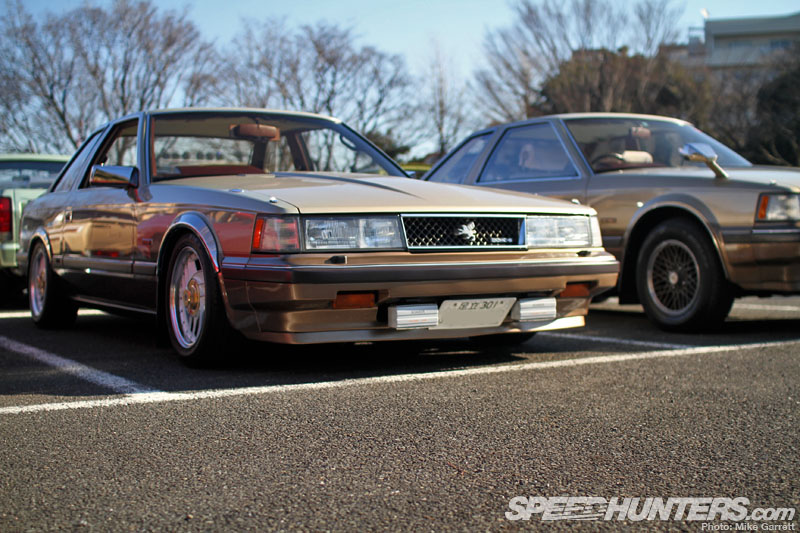 Parked beside it was a second Z10 in the same color scheme, but this one's been equipped with a number of period correct modifications – tri-spoke wheels, chrome fender trim, and add-on foglights just to name a few.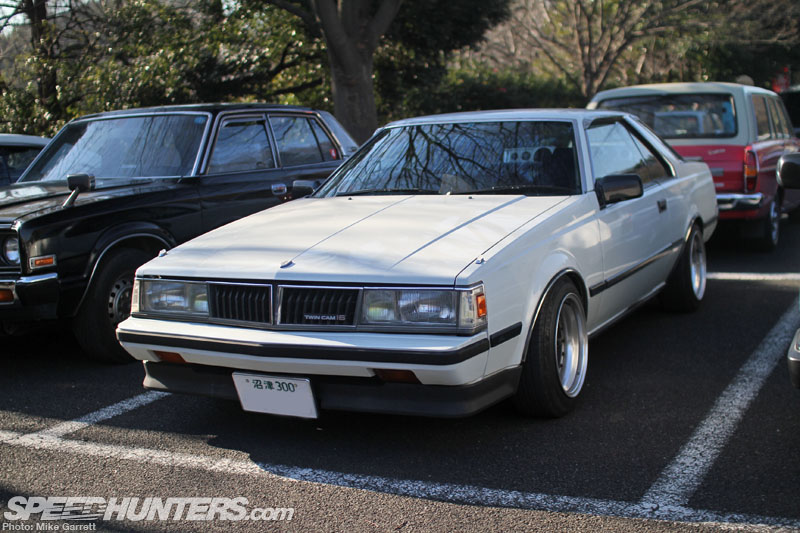 Also representing Toyota of the '80s was this tidy T140 Corona Coupe…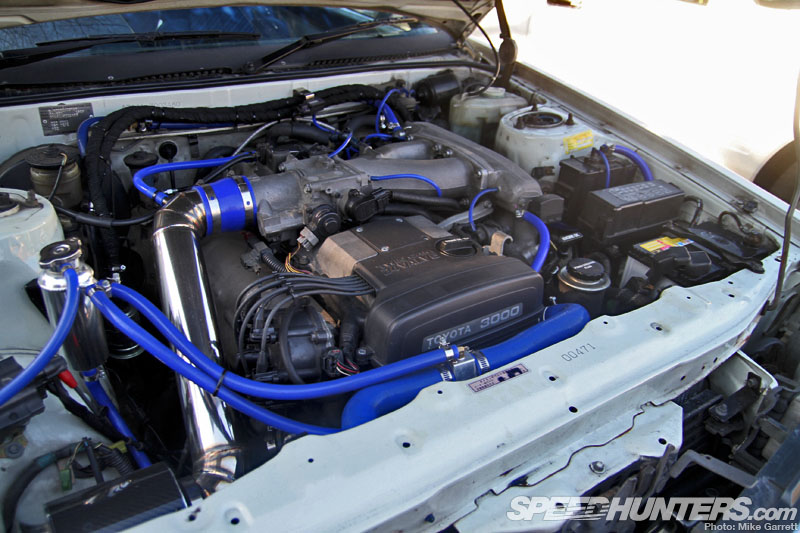 …which was packing naturally aspirated 2JZ power beneath its hood.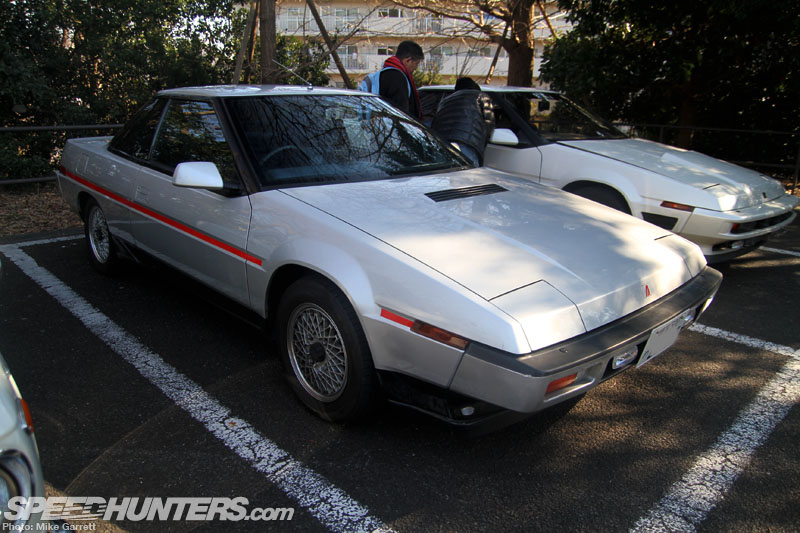 Yet another 1980s icon – the Subaru Alcyone, or XT as it's known in the United States.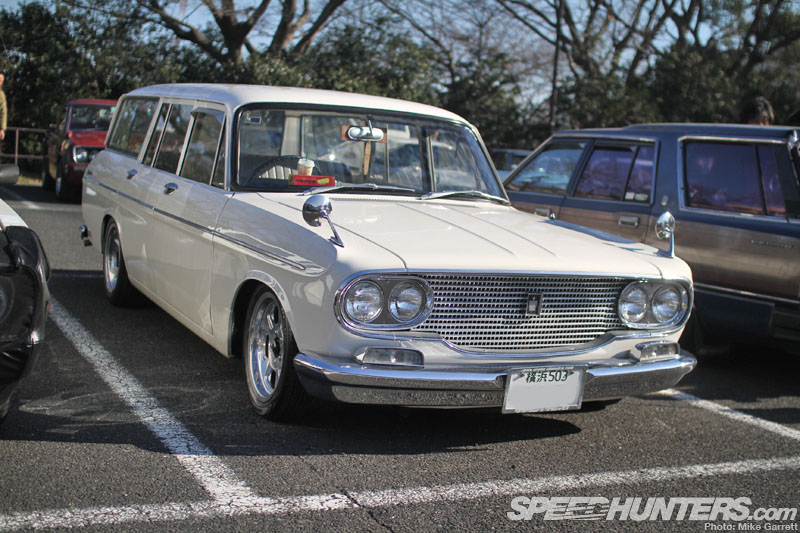 Being just a stone's throw away from Crown Classics, it was a given that plenty of early model Crowns would be on hand for this meet. Now that I have my own MS53 Crown Wagon sitting in my garage back in the states, I was even more excited by these cars than usual.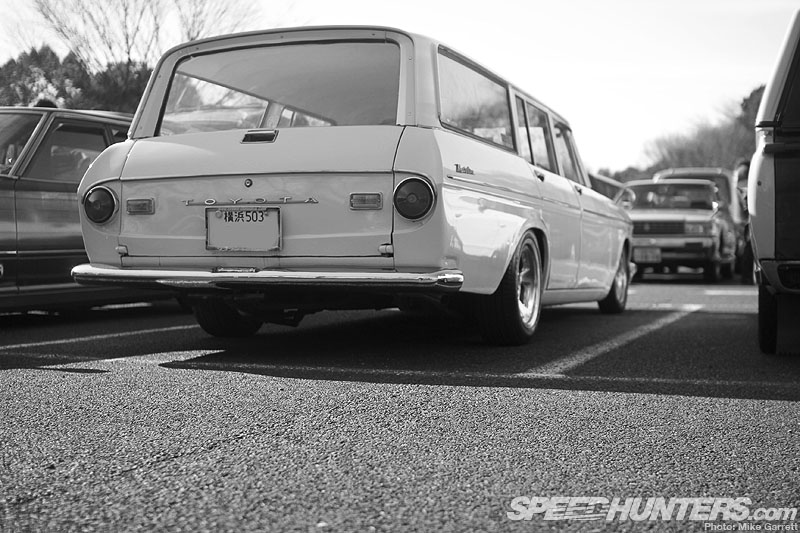 Mmmm. So many ideas flowing through my head…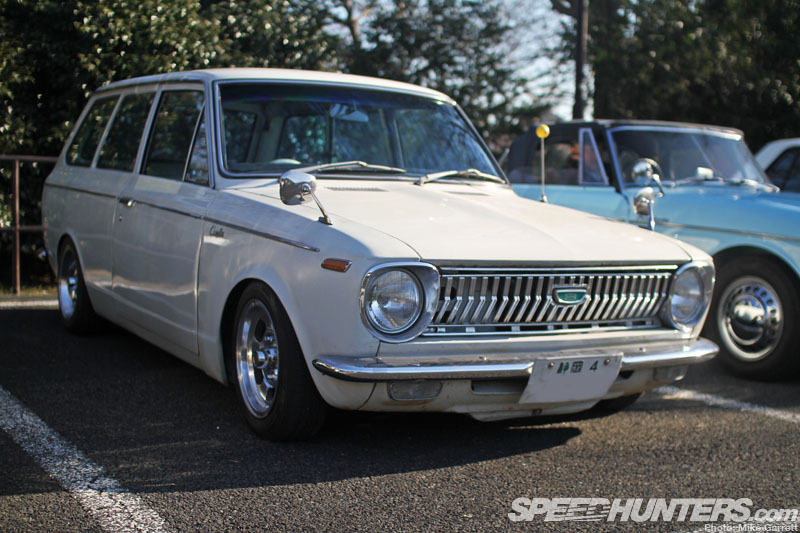 As I'm finding more and more, it's often these smaller more informal events that leave me feeling the most satisfied and that was very much the case in Honmoku last Sunday.
Even with Auto Salon roaring across Tokyo Bay in Makuhari, and Time Attackers battling at Tsukuba, I couldn't think think of a better way to spend a Sunday morning.
-Mike