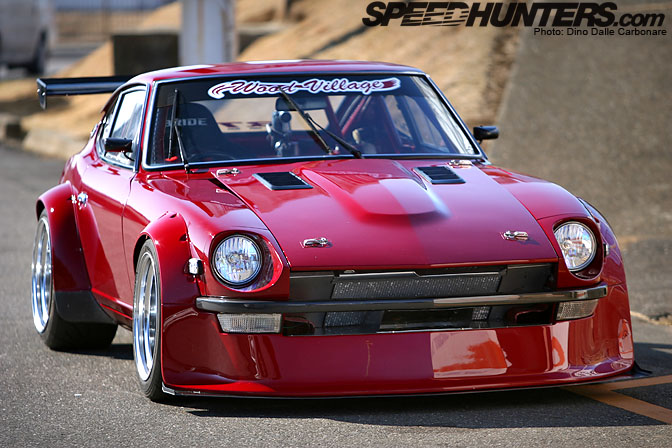 Feel free to start salivating! That is what I did when I first laid eyes on this Wood Village S30 at the recent Tsukuba Battle Evome time attack event. Even if I do tend to prefer the more sedate look for such vintage rides there is no arguing at the style this Fairlady Z oozes. The race look is achieved tastefully with s few choice parts…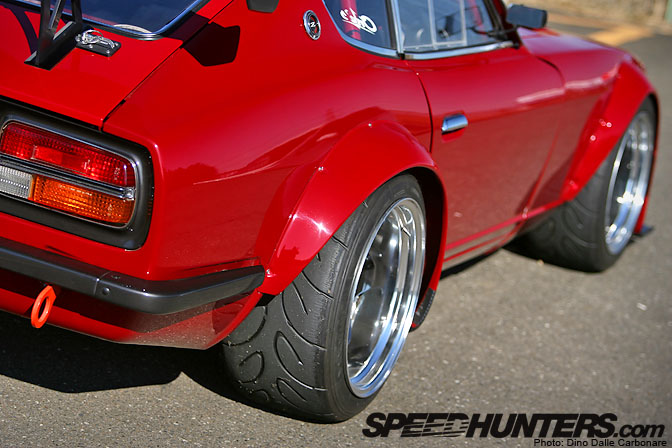 …like the massively blistered fenders, that barely  contain the aggressive offset of the semi-slick shod SSRs.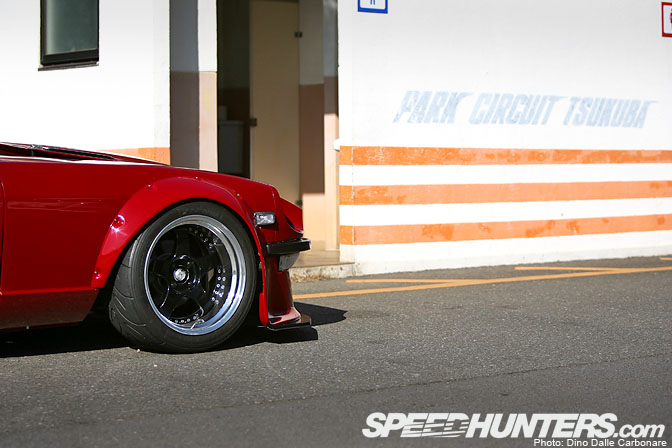 I never actually got to see it it run, as the owner had some engine trouble right after his first few laps out at Tsukuba.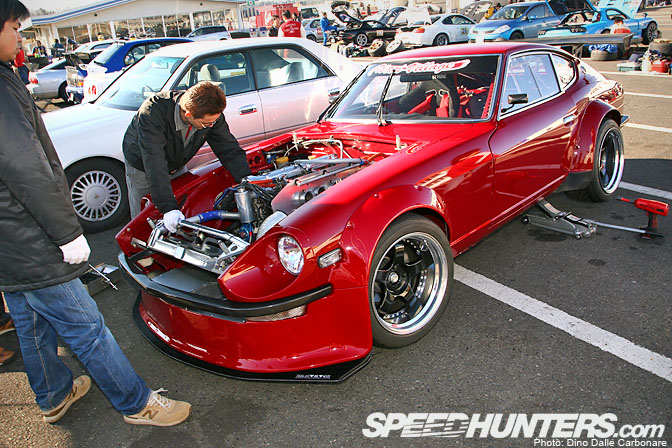 This at least gave me time to take a closer look under the hood…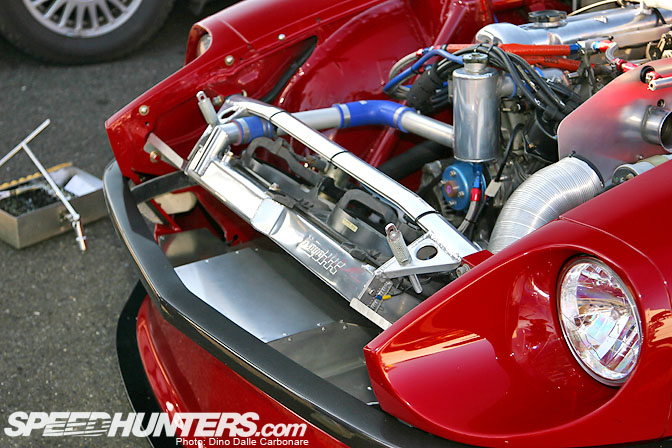 …and check out the impressive work that has obviously gone into building this long time competitor in the BE-Circuit series.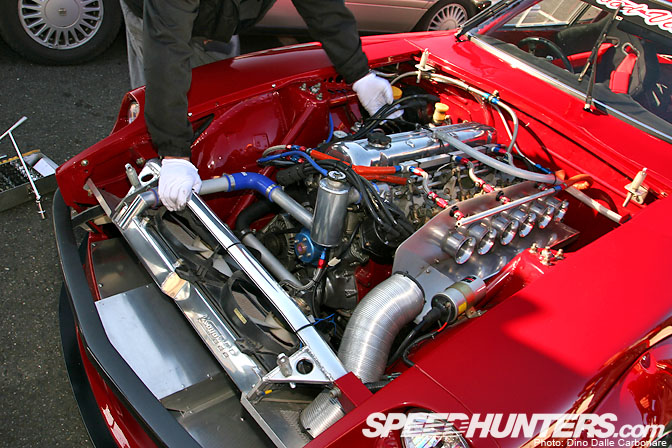 The Nissan OHC L28 is fully race prepared with a stroked bottom end which has boosted capacity to 3.1L. Large diameter Solex carbs breathe through aluminum funnels and by looking at the above picture I'm sure you can figure out where the air supply comes from.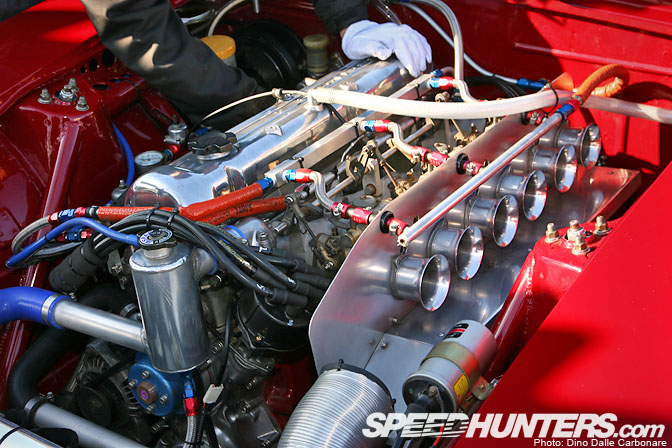 Here is a closer look at the set-up. Notice how the chassis has been extensively stiffened around the suspension mounts. The same has been done to the interior with a race-spec roll cage.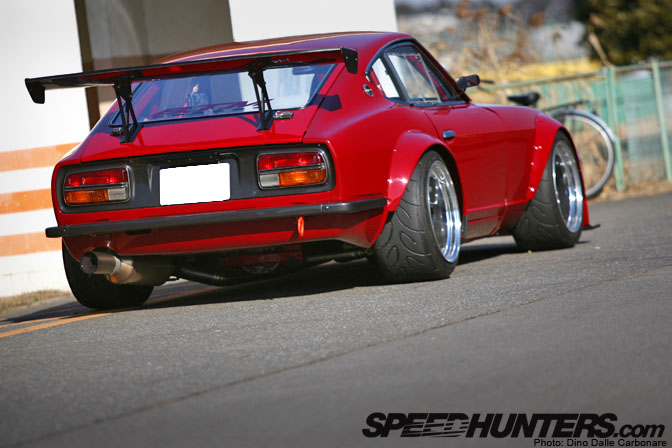 The car was parked away from the paddock for most of the morning which is where I managed to get these snaps. The rear hatch is actually FRP and like the hood can be removed completely very easily thanks to quick release clips.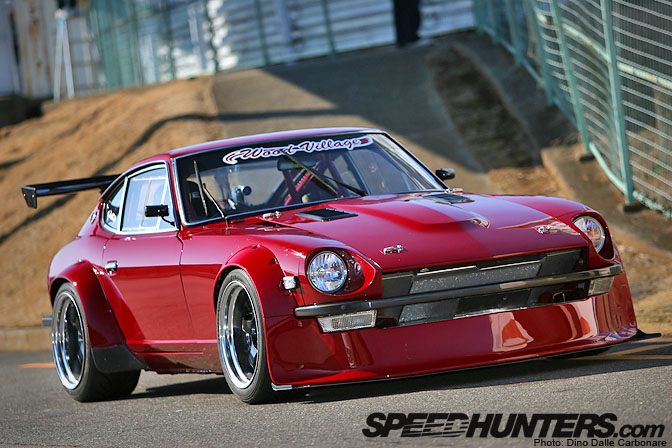 The deep-chin front bumper really gives a unique look to this Z, and I like how the middle section has been completely removed to get as much air to the tilted radiator. Tilted hood also gets top marks! A truly epic car which manages to lap Tsukuba in 1'02"244.
-Dino Dalle Carbonare