Shops like Wacky Mate are becoming a rarity in Japan. Located in the outskirts of Nagoya, this place is the perfect example of your rural Japanese workshop, catering exclusively to local customers. Its strategic location close to Suzuka circuit has made it a favorite among track racers and as soukoukai continue to become ever so popular, there has been a steady flow of pretty impressive cars and projects passing through their hands.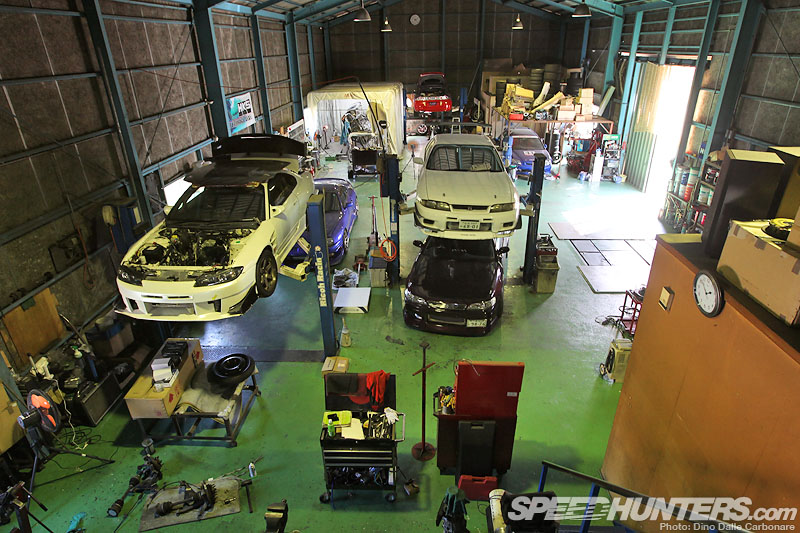 If you have been keeping up with our yearly reports from the Nagoya Exciting Car Showdown then Wacky Mate is a name that you should be pretty familiar with. Year in and year out they have continued to impress at what is one of the best JDM shows out there. A visit was very much something I have been wanting to do for some time.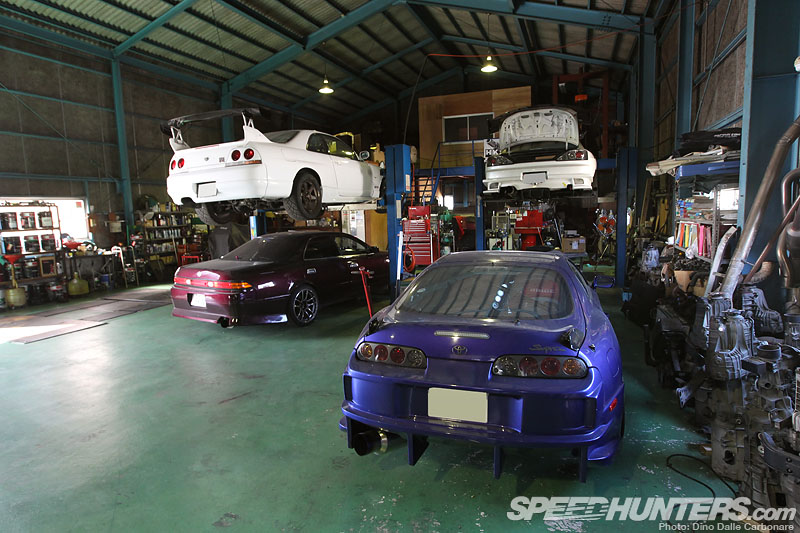 The first striking thing about Wacky Mate is the sheer size of the workshop, quite a lot bigger than most places you come across in Japan…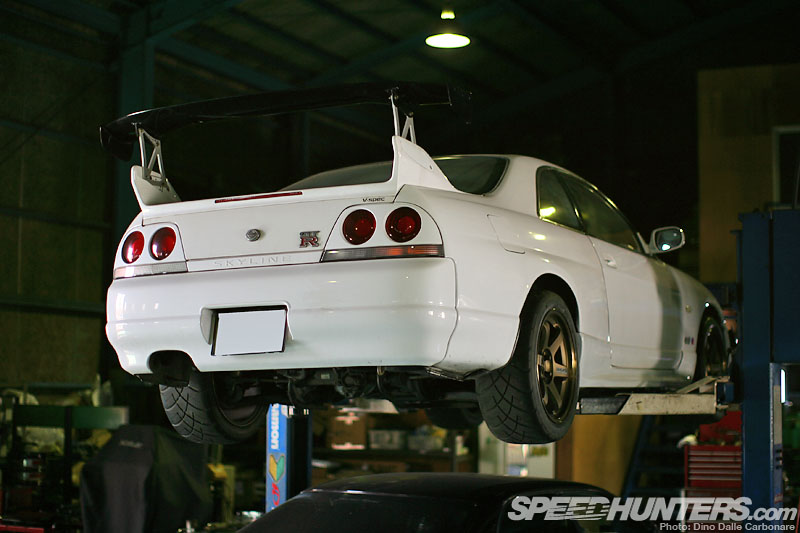 …and at the time of my visit filled up with some pretty cool machinery. Check out this R33 Skyline GT-R V-spec track beast…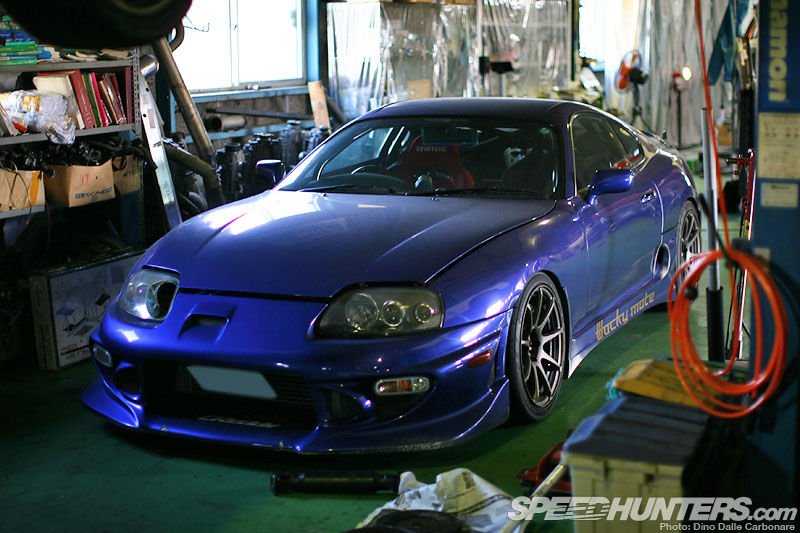 …or if Toyotas are more your thing then this JZA80 might be more down your street.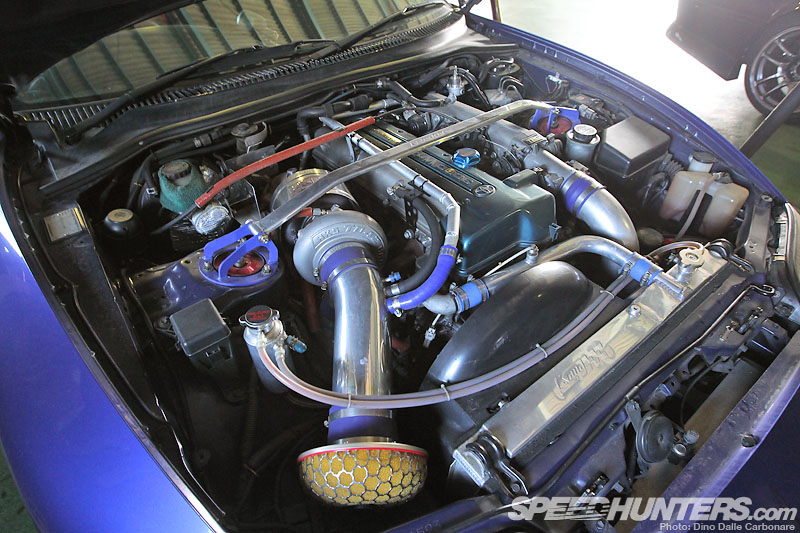 This Supra is a good example of an average tune from Wacky Mate, despite it having over 600 HP this is actually not as extreme as some of the cars they create for their most demanding customers.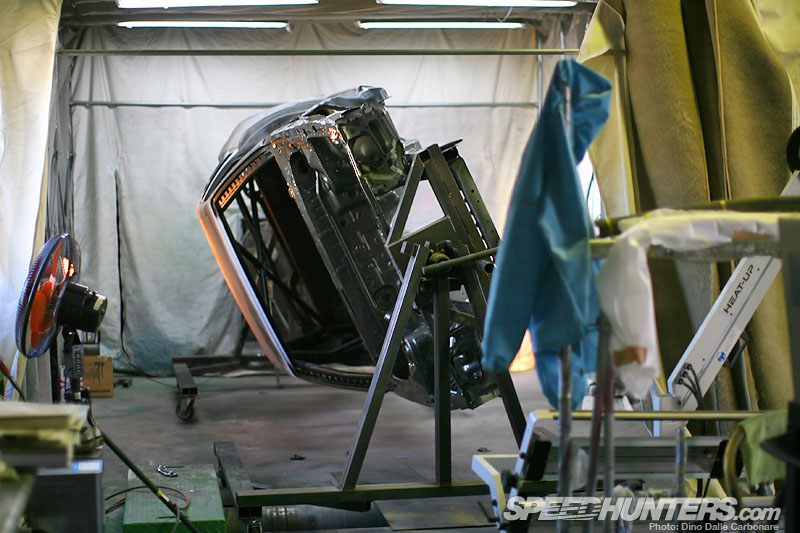 You see, what really makes Wacky Mate stand out, as Sakakibara-san – the president – explains, is that he offers complete from-scratch builds, much like this new time attack BNR32 chassis he was working on. While the majority of shops in Japan will specialize in one thing, say engine tuning, Wacky Mate offers the whole deal. So from the stripping, straightening…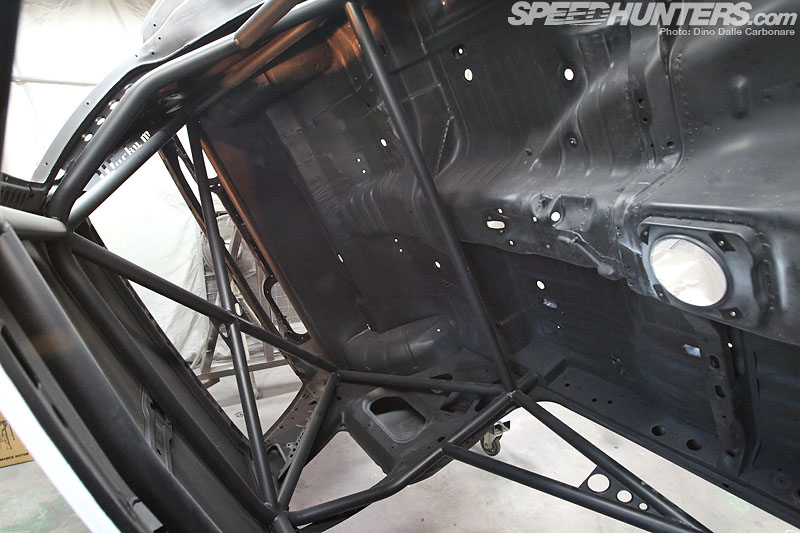 …and strengthening a bare chassis, all the way to paining, engine building, rewiring, ECU mapping. You name it, they do it. And it' s so refreshing to see because it's very different from your usual places in Japan where a lot these processes are outsourced.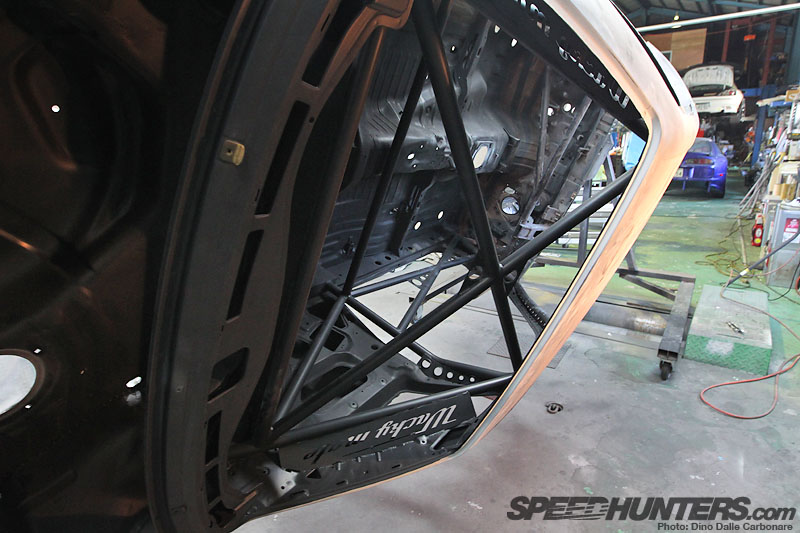 I couldn't stop looking at the attention to detail of the GT-R on the jig…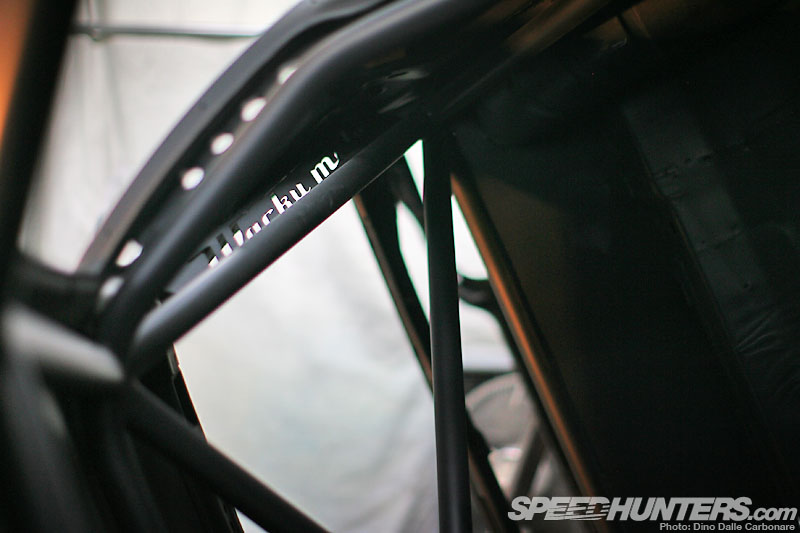 …which has been outfitted with a custom multi-point roll cage to prepare it for some serious performance.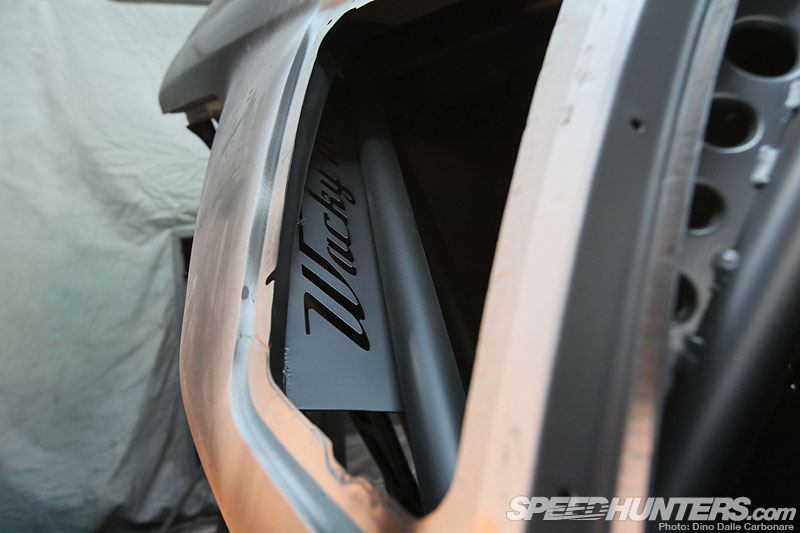 Take a look at the C-pillar gusseting with the Wacky Mate name cut out of them. Awesome!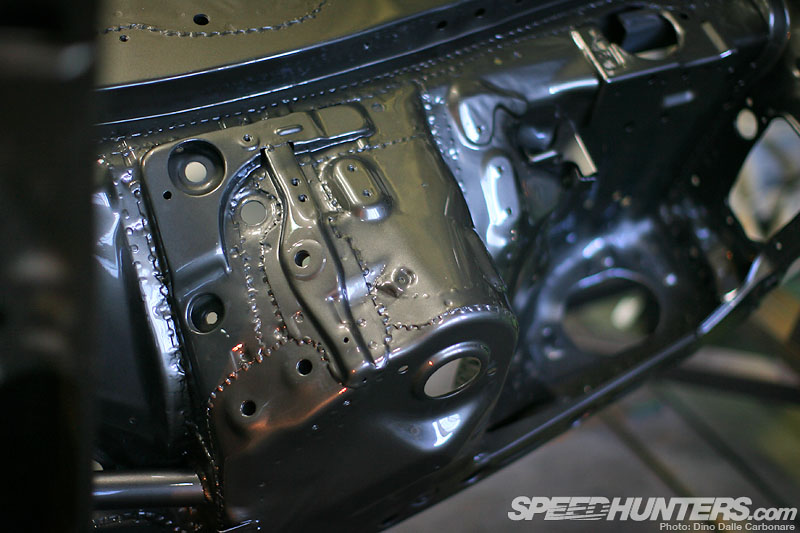 Of course the shell was thoroughly spot welded throughout too.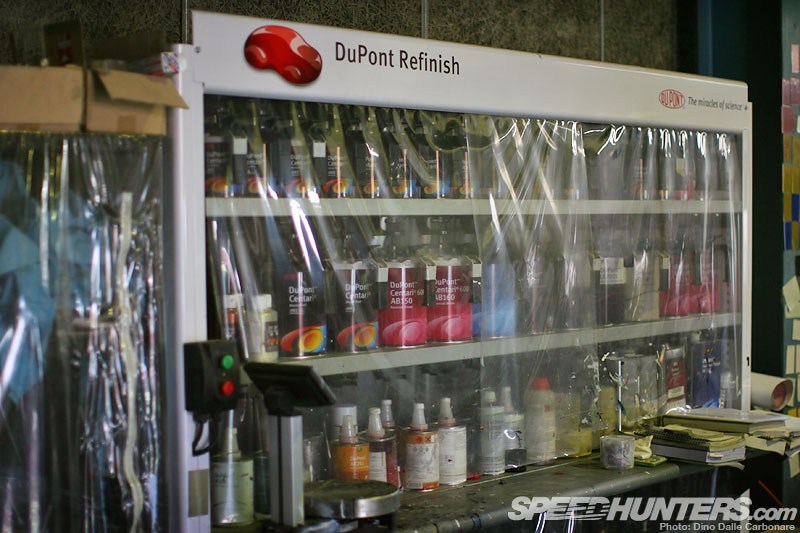 Next step will be a few fresh coats of color, for both the shell and the body that will soon be fitted. All painting is done by Sakakibara-san in the one-car painting booth.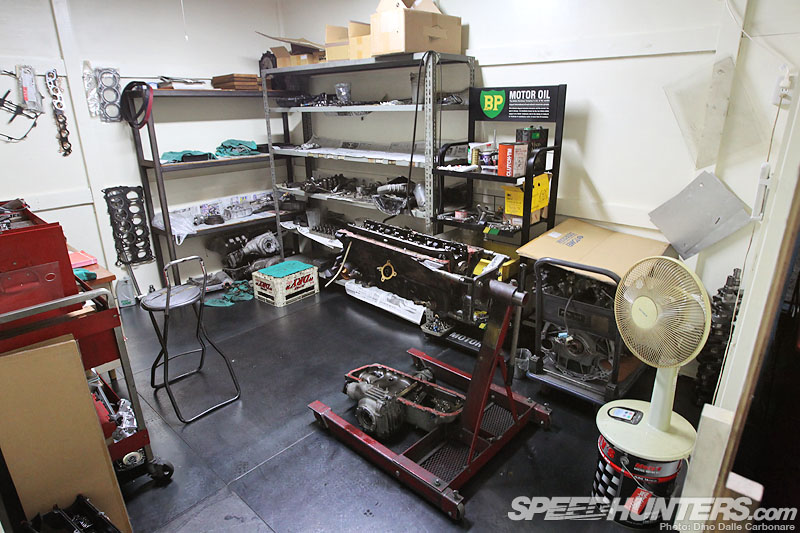 Upstairs, at the far end of the large workshop is where the dedicated and temperature/humidity controlled engine build room is.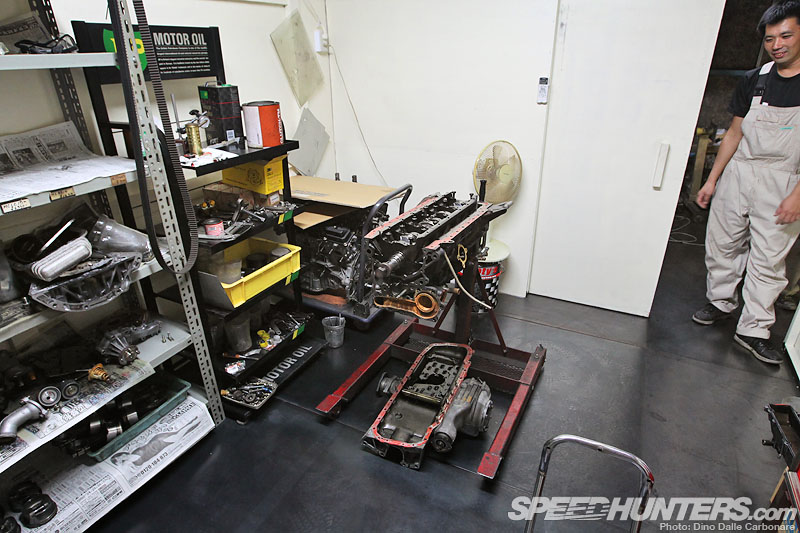 This RB26 block had recently been stripped down and will soon be rebuilt with a few choice parts like a 2.8L stroker kit and fully ported and polished head.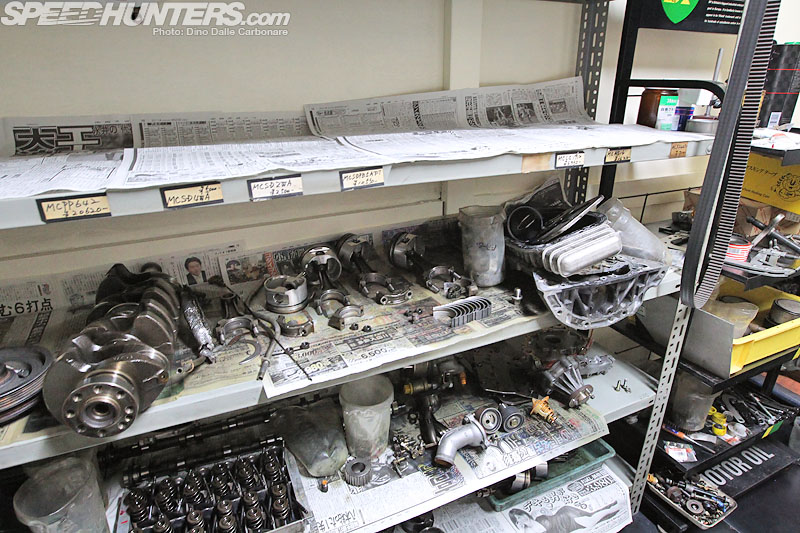 All engine components, once removed, are neatly laid out on the various shelves.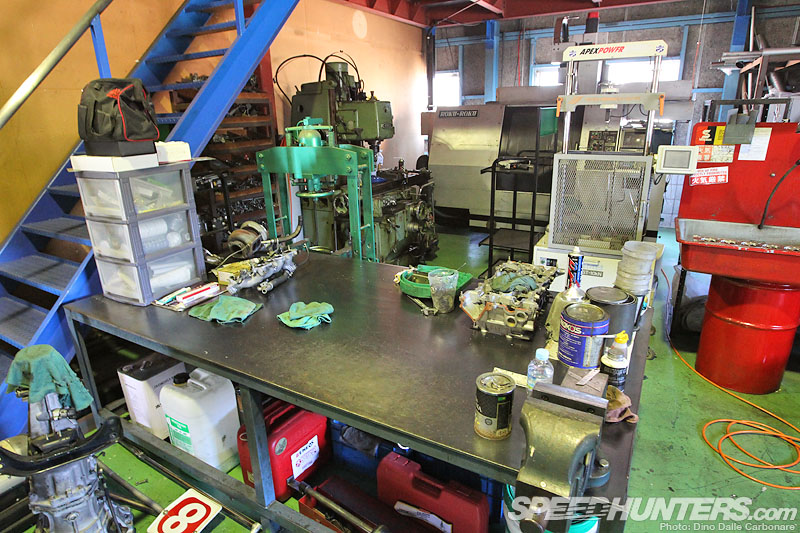 Downstairs from the engine assembly room is where things really get interesting. The "machine-shop" corner is where a lot of the custom engine work is carried out…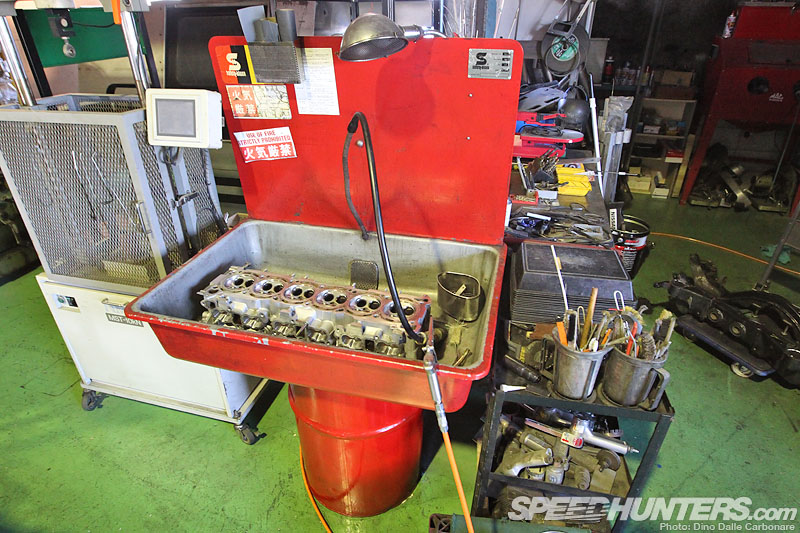 …from chemically washing and cleaning engine parts…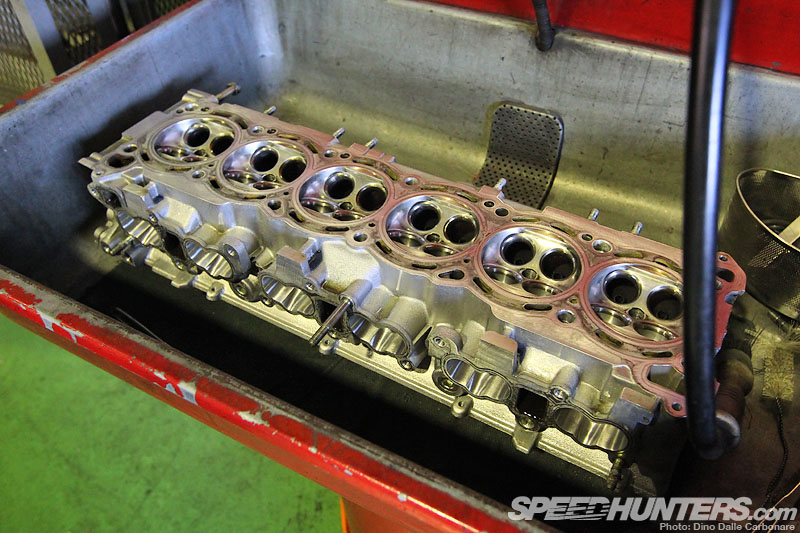 …like this RB26 head…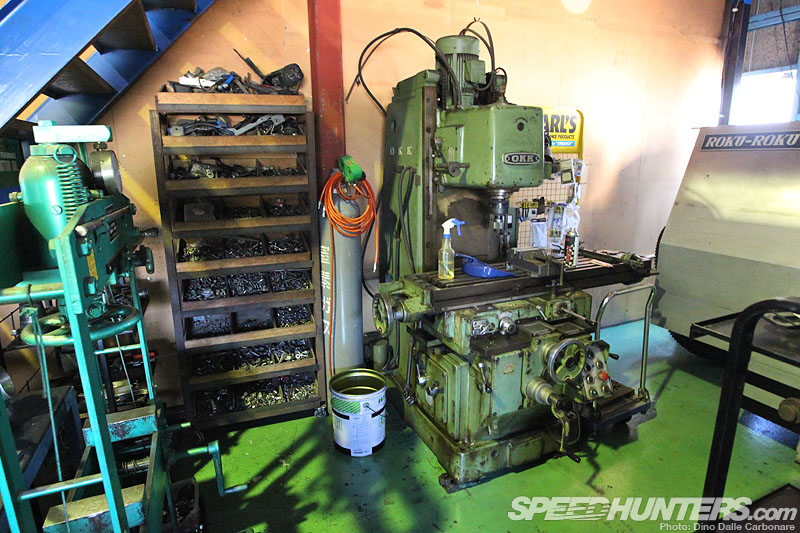 …to custom fabrication, machining, porting, polishing, valve seat cutting, you name it they do it.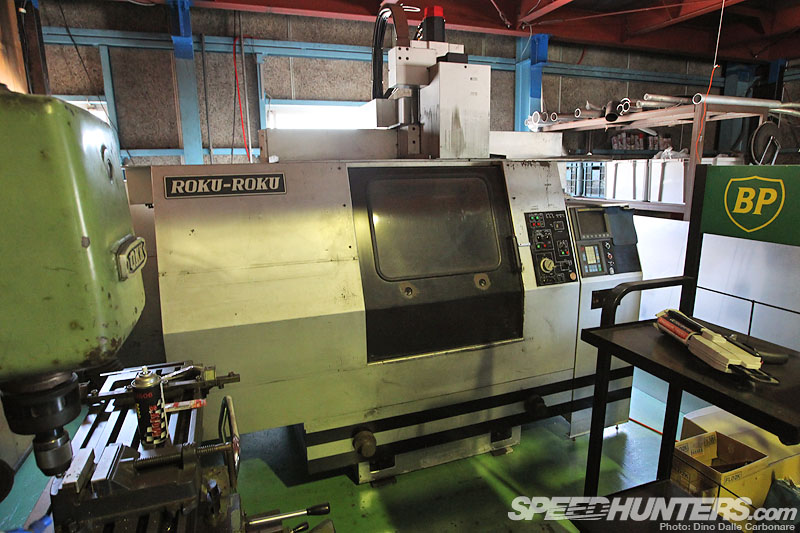 And if they can't get their hands on parts they need, or need to customise something, they create whatever they need in this Roku-Roku CNC machine. There are certified engine parts makers in Japan that don't have CNC machines, yet this humble tuning shop possesses all the tools and most importantly knowhow, needed to go above and beyond what is usually expected from a car workshop.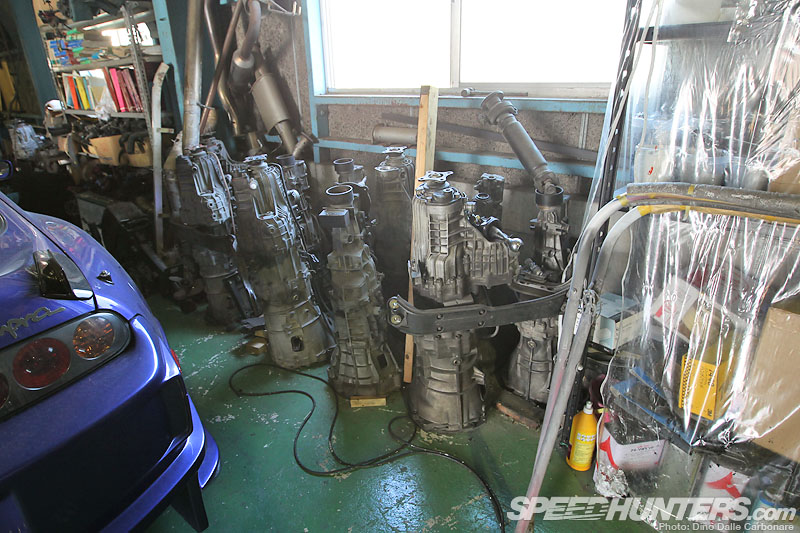 I came across this little stash of gearboxes next to the blue Supra, always important to keep spares!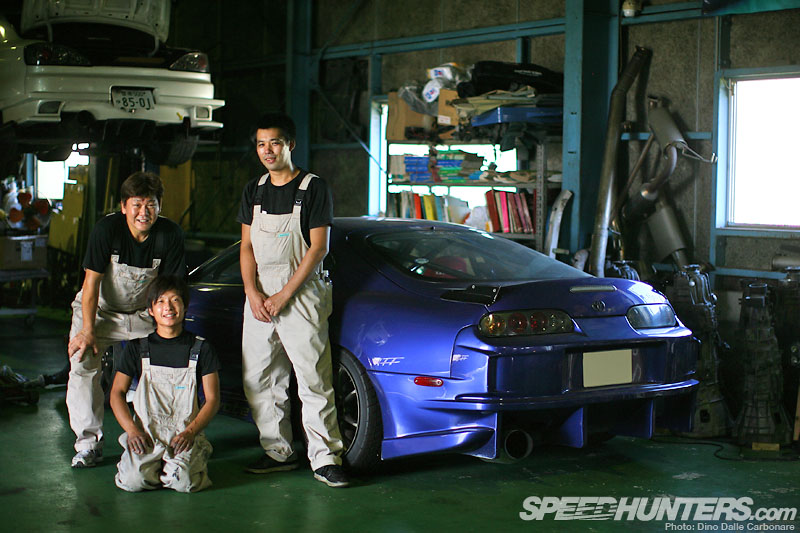 And here is the team behind it all, Sakakibara-san and his two engineers, true masters of their craft.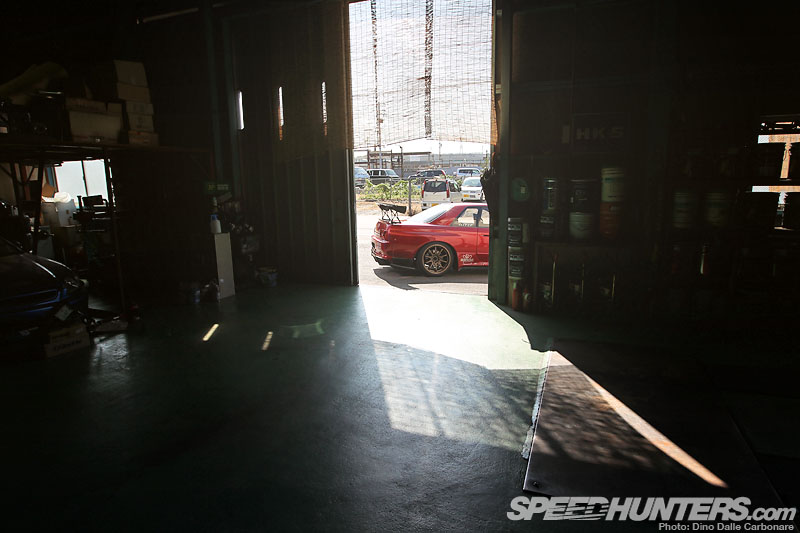 It's shops like these that are at the core of the JDM tuning culture, they are there to cater to any request their customers may come up with and take a great deal of pride in what they do. They strive to go above and beyond expectations and it truly shows in the cars they build, much like their R32 GT-R demo car, which you can expect to see featured in the coming months!
-Dino Dalle Carbonare