It must be Tokyo Auto Salon time because here I am, in the middle of the night, already sleep deprived, attempting to put a post together. Today has been a busy day of shooting feature cars, not to mention walking the halls of the Makuhari Messe to bring you a little teaser of what to expect from this year's show.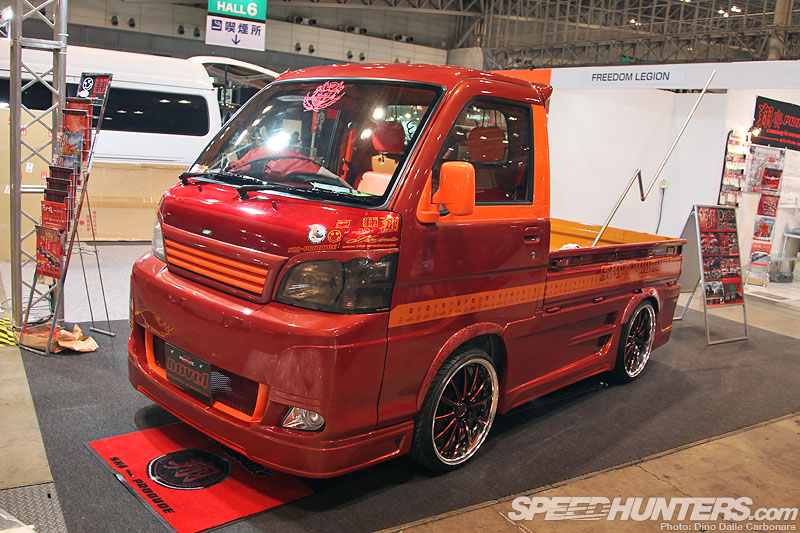 I have joined forces with Mike and Sean who have flown over from the US, ready to snap away at the awesome selection of cars that await us. You can expect a very different type of coverage from the norm, with each one of us giving you our own take on it all, while concentrating on the main rides, trends and anything else that we will notice during the next few days.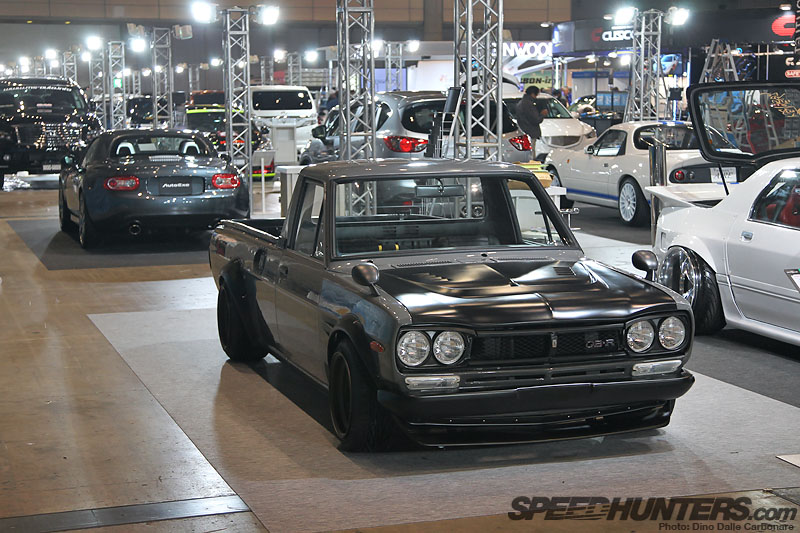 But in the meantime, to whet your appetites, here is a little selection from today's casual walk through the halls…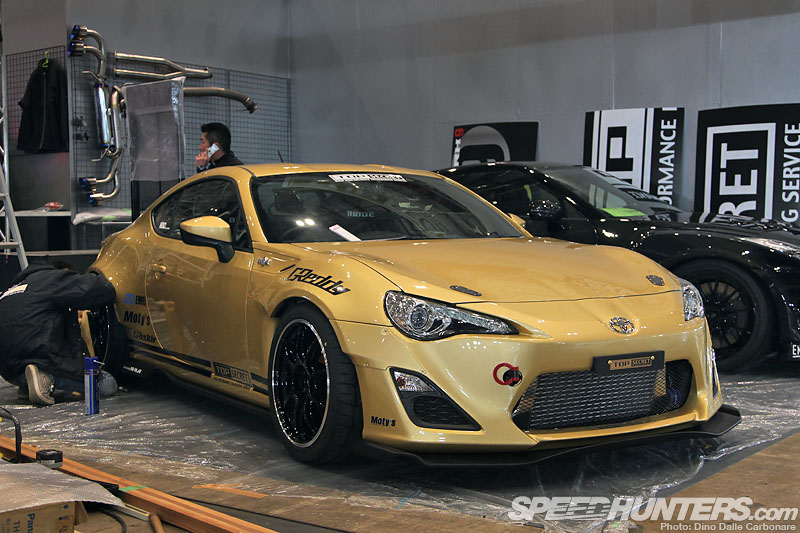 …as tuner and companies were putting the finishing touches to their own stands. As you can probably guess TAS 2013 will all be about the 86 with countless demonstration vehicles on display. Smoky at Top Secret has been busy putting his very own version together, sporting the ever popular 6666 Customs kit from TRA Kyoto and running a special turbo kit developed along with Trust. As far as I know this is the only 86 in Japan running an externally gated blower. More info to come on this car of course.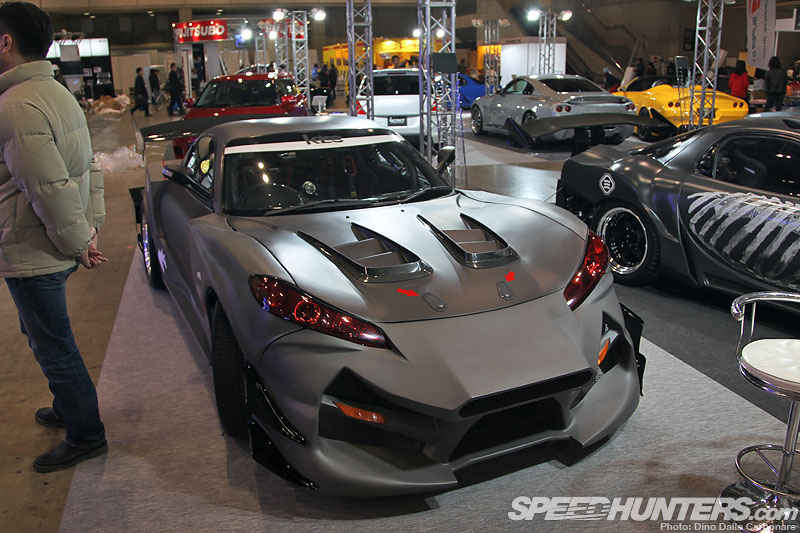 TAS is where the weird and the wonderful meet and I don't even know how to begin to describe this pair of curiously modified,…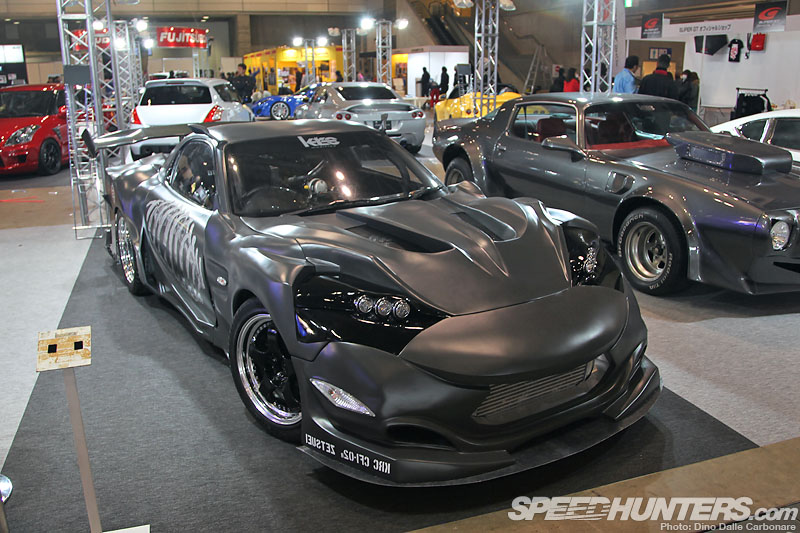 …bug-like FD3Ss I came across.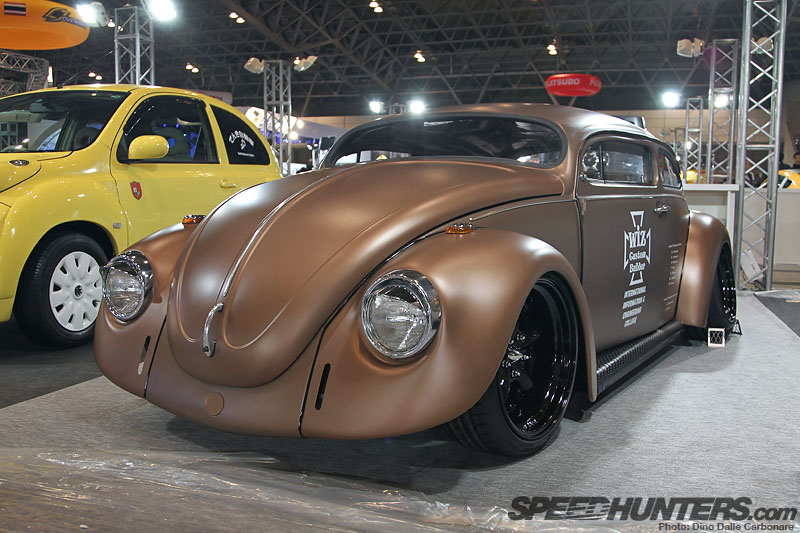 This roof chopped Beetle stood out like a sore thumb among all the Japanese rides in Hall 1…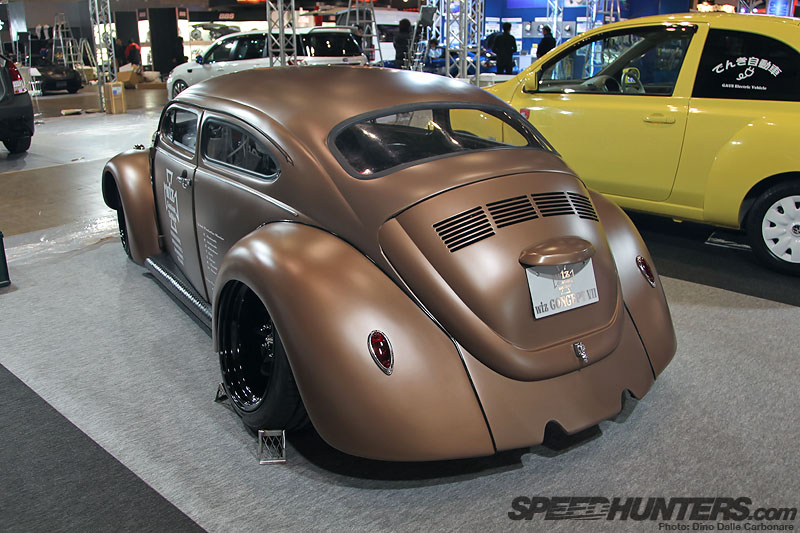 …and while the work on the exterior was pretty impressive, it was its electric driveline that really surprised the most!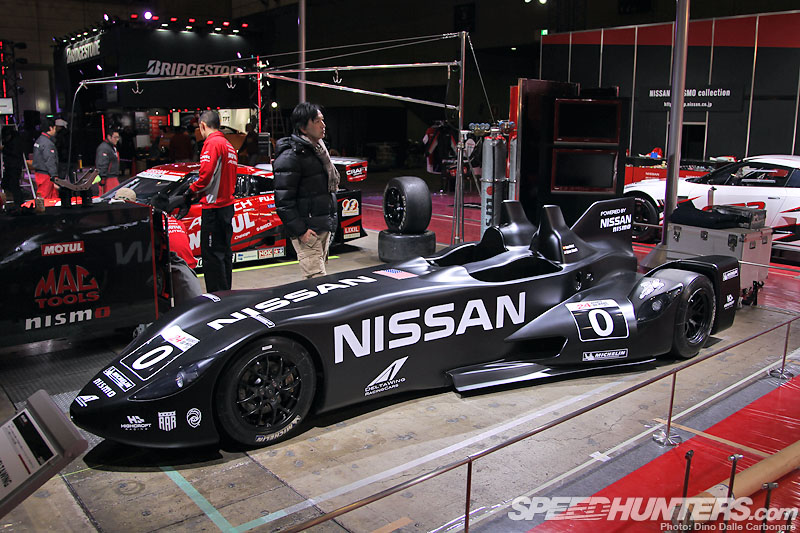 The manufacturer booths usually hold quite a few surprises and having previously heard that Nissan would be bringing the Delta Wing to Japan for the first time I just had to walk over for a quick look.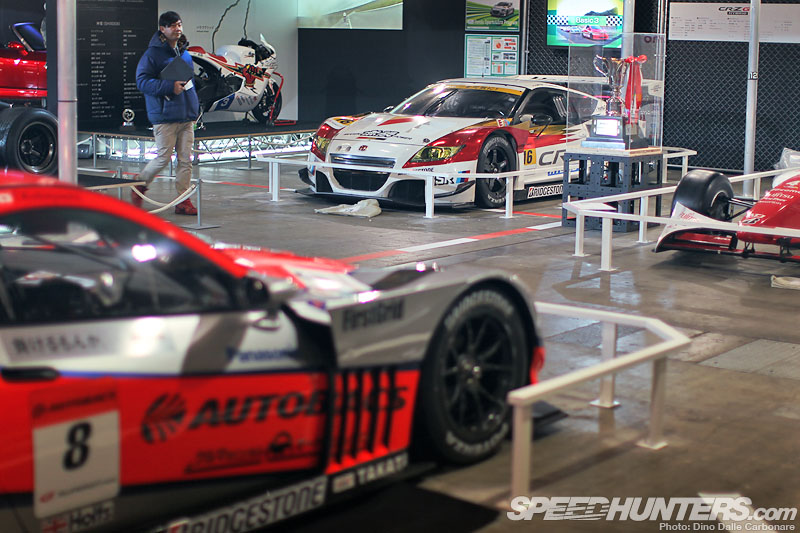 Over at Honda/Mugen there was the usual selection of mouthwatering Super GT cars like the GT500 HSV-101 GT and the GT300 CR-Z…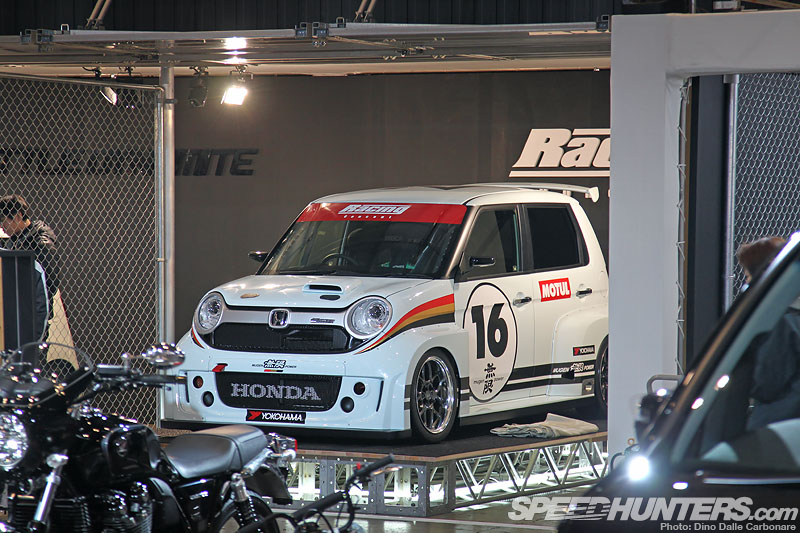 …but it had to be this widebody racing version of the new N-One Kei car that really put a smile on my face. The N-One has only been on sale for a month or so yet TAS was filled with plenty of customized versions!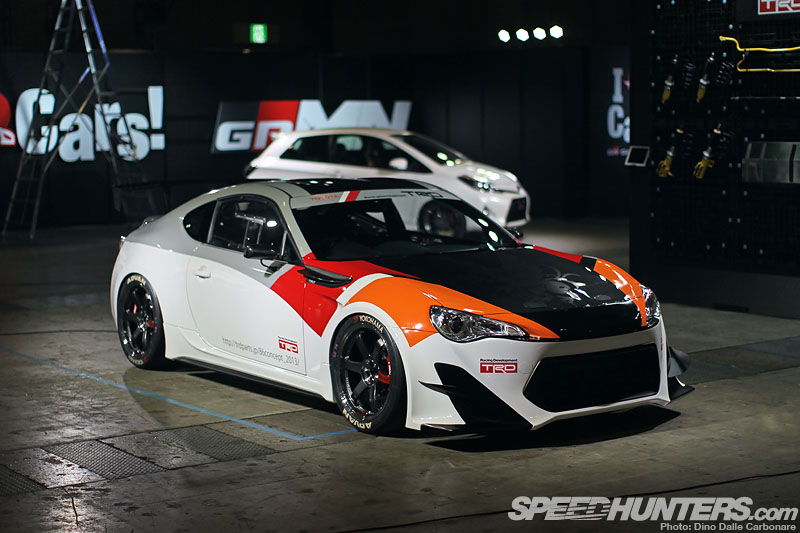 TRD is full of surprises, and finally I was able to take a picture of their all new widebody 86 track car. I saw a prototype of this car testing at Tsukuba back in December but was not allowed to shoot or show pictures of it. I will have to find out more about this special car tomorrow!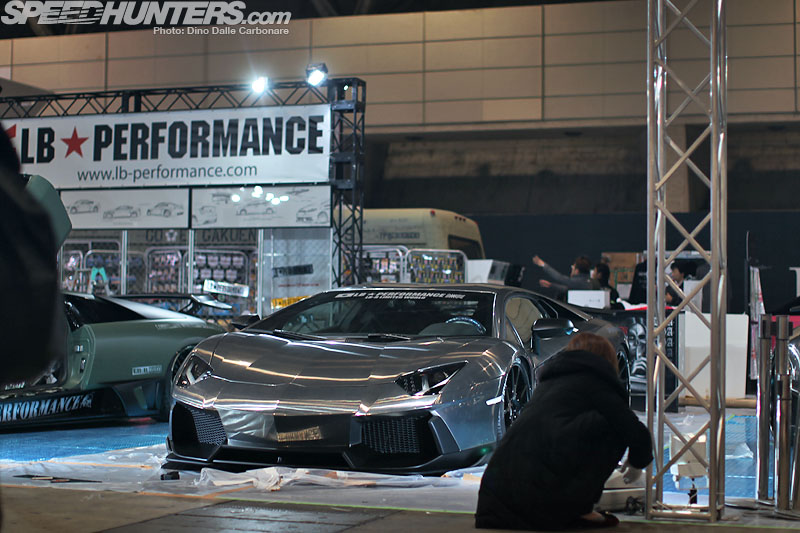 Liberty Walk teamed up with Miura-san of TRA Kyoto once again to create this all new Aventador.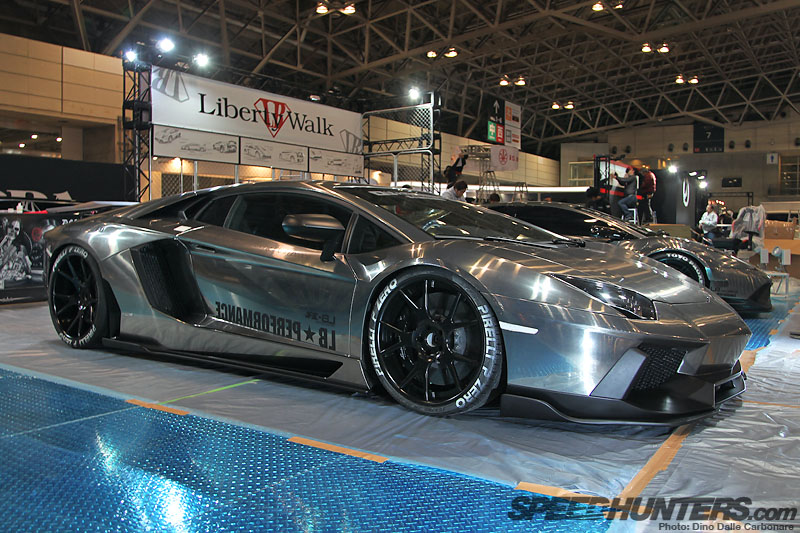 The car looks impossibly imposing up close, sporting the same brushed stainless steel wrap as the Murcielago.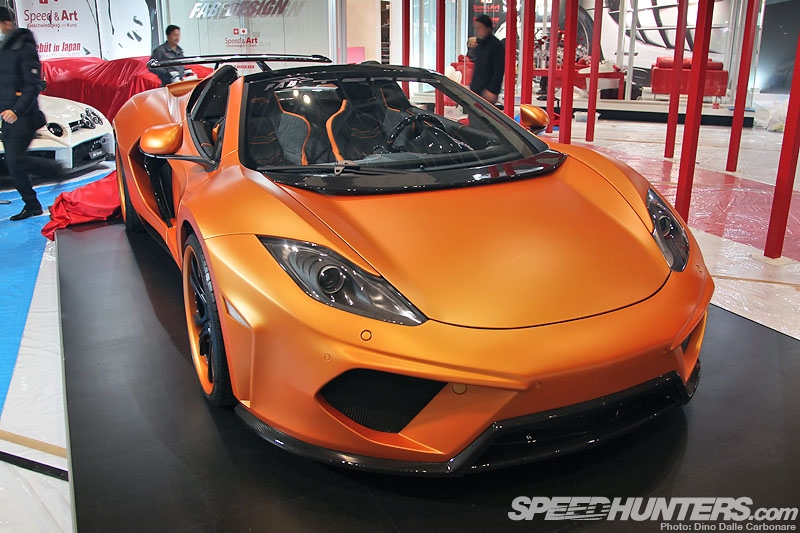 It seems that every year the European car portion of the show continues to grow and there will be so many cars to check out from tomorrow. The Fab Design stand is by far the most impressive, rivaling manufacturers for size and execution. There you will find all sorts of exotica like this MP4-12C convertible.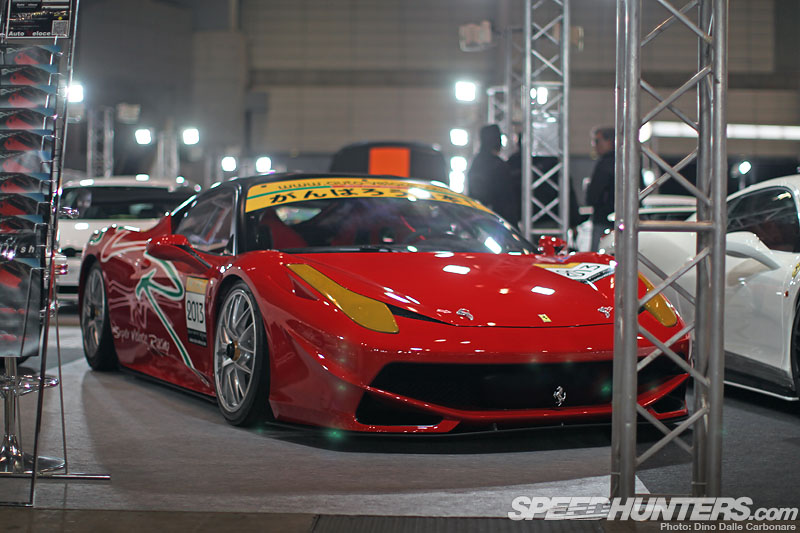 The 458 Italia Challenge from Auto Veloce is yet another of Miura-san's creations. The front…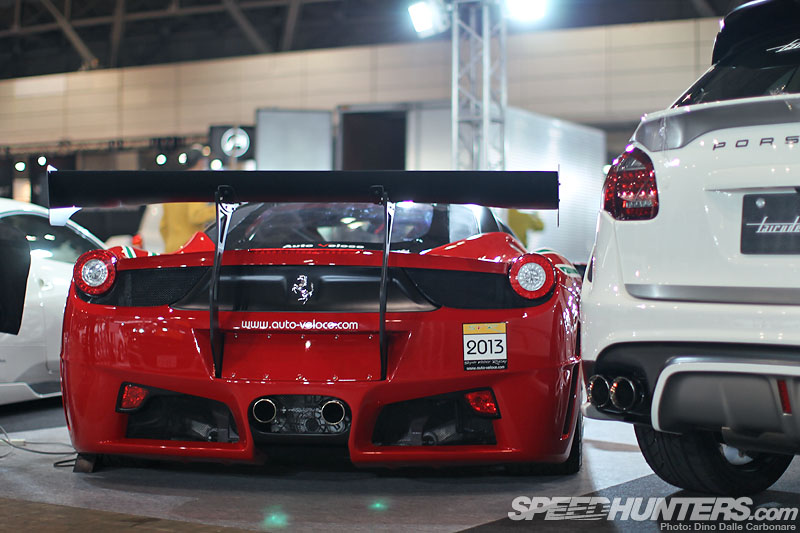 …and rear bumper conversion is simply amazing, helping to give this race version of the Italia an even more aggressive appearance. Oh, and his signature wing seems to be a perfect fit too!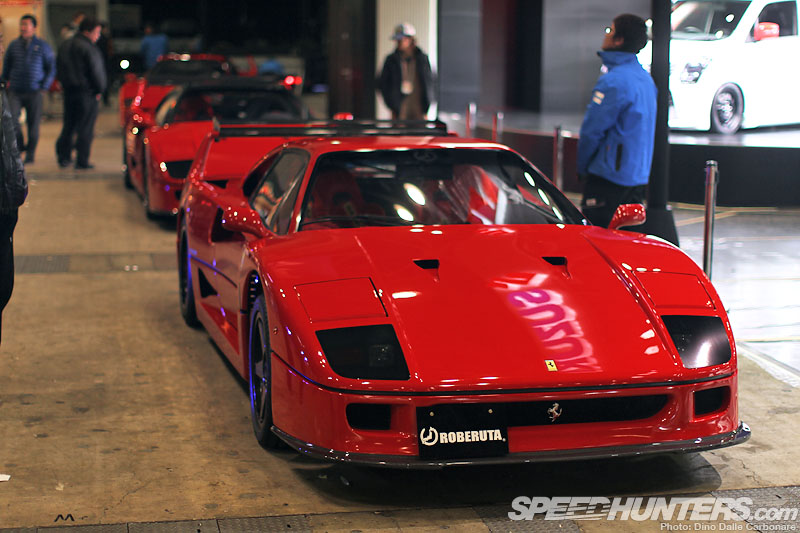 More Ferraris, and this time a triplet of red F40s all fitted with the Roberuta air cups that allow the nose to be lifted a few inches…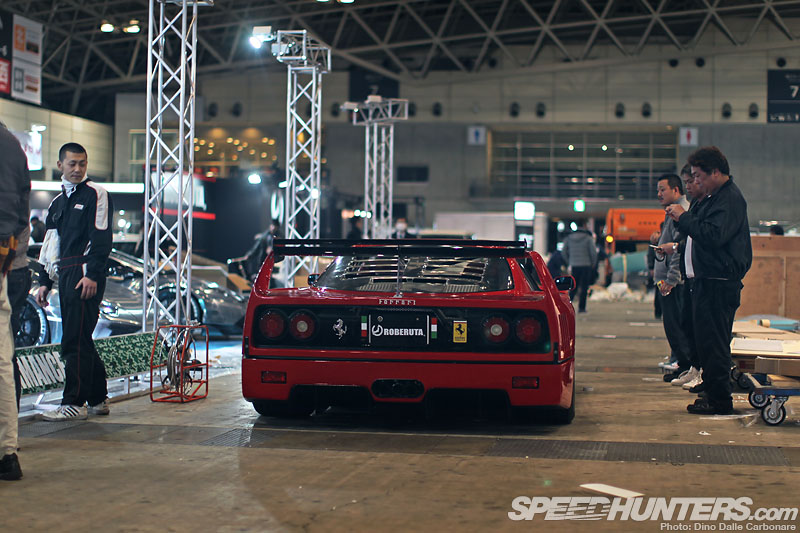 …so they can clear obstacles. Yes I drooled profusely.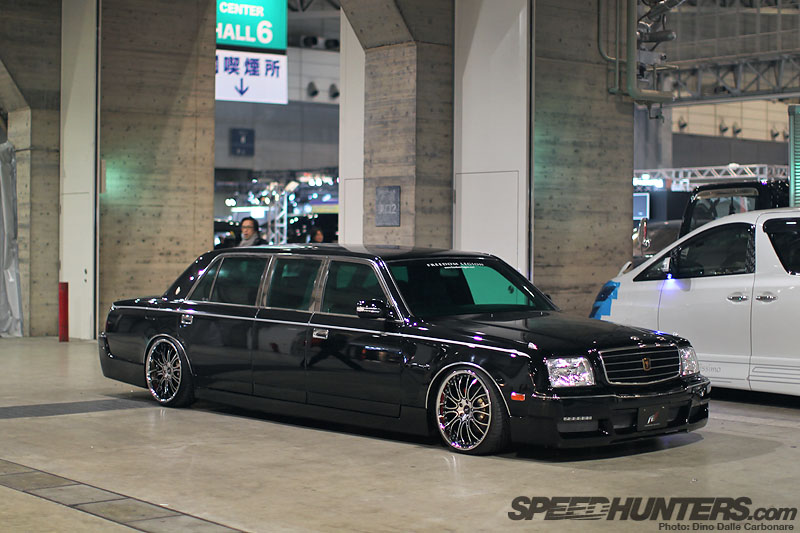 VIP is always an important element of TAS and there will be so much to see in this scene, including a stretched Century I saw parked up in between two halls.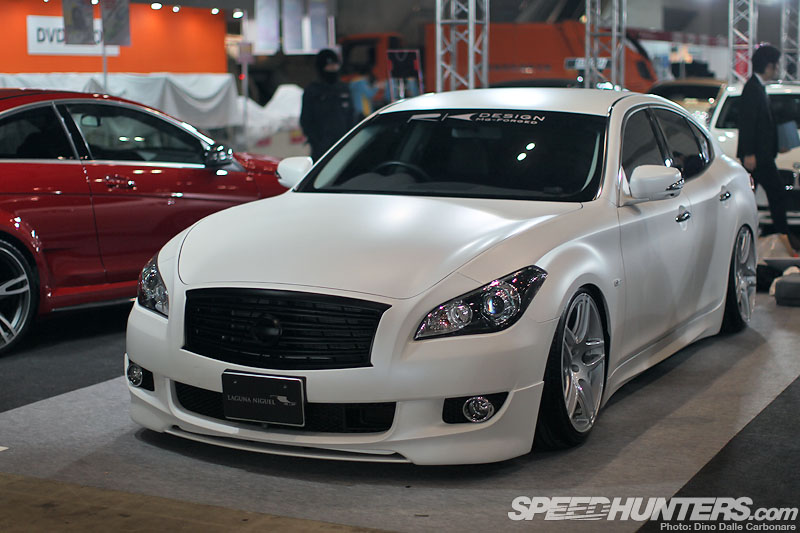 VIP has come such a long way, as this satin white RIP Design Fuga perfectly shows.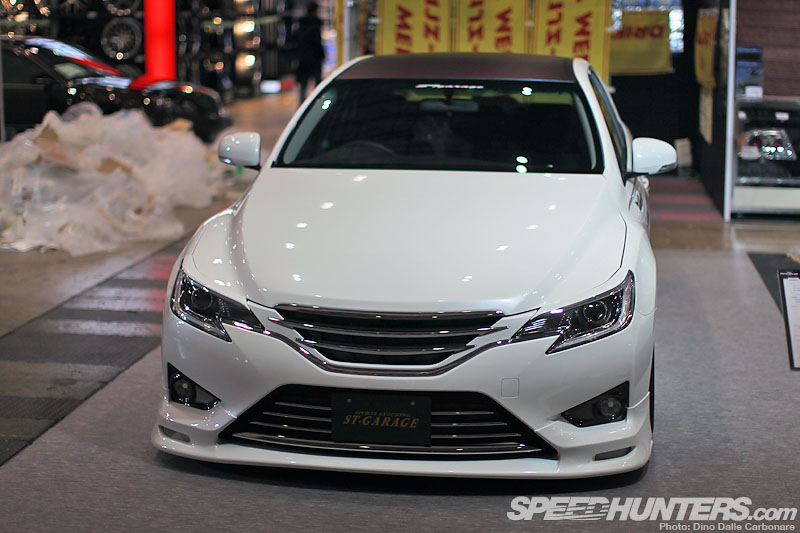 ST Garage are the masters of turning the Mark X into an even more awesome looking machine. I wonder if a 2JZ swap hides under the hood!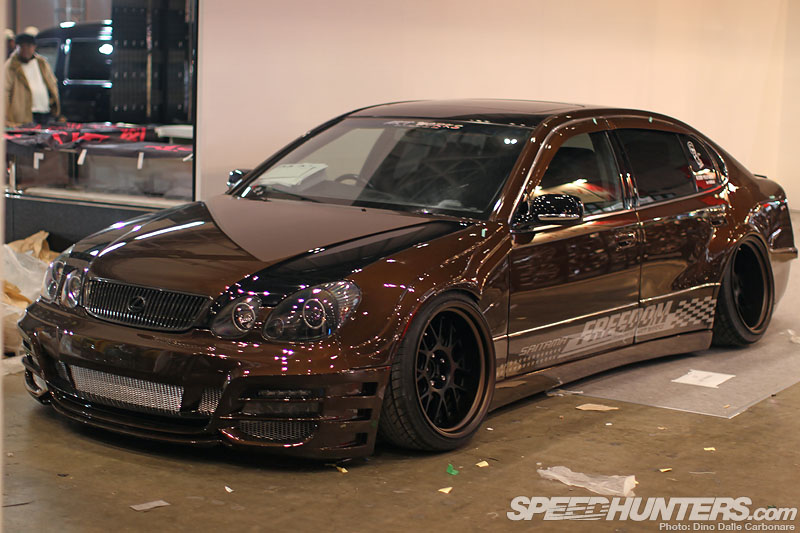 While I was checking out this Freedom Aristo…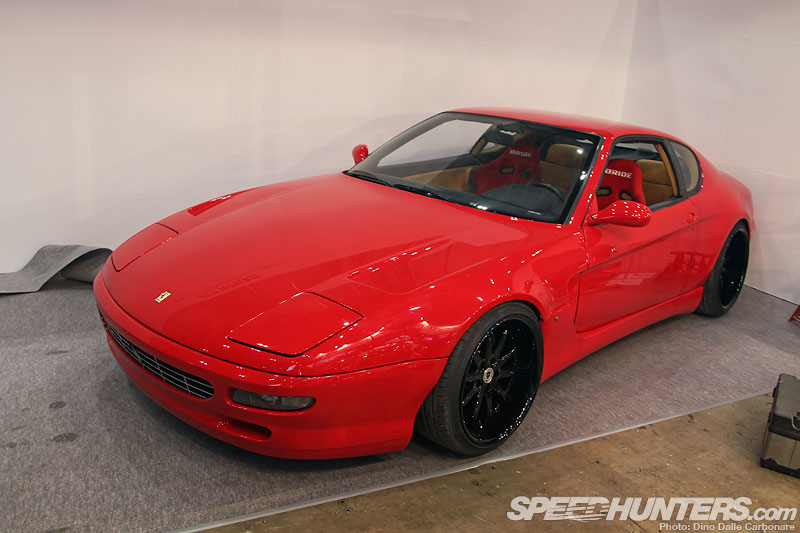 …a certain Ferrari 456 appeared out of nowhere. I have been hearing lots of rumors about this car, built by a certain Daigo Saito and set up for drifting. Pretty interesting uh?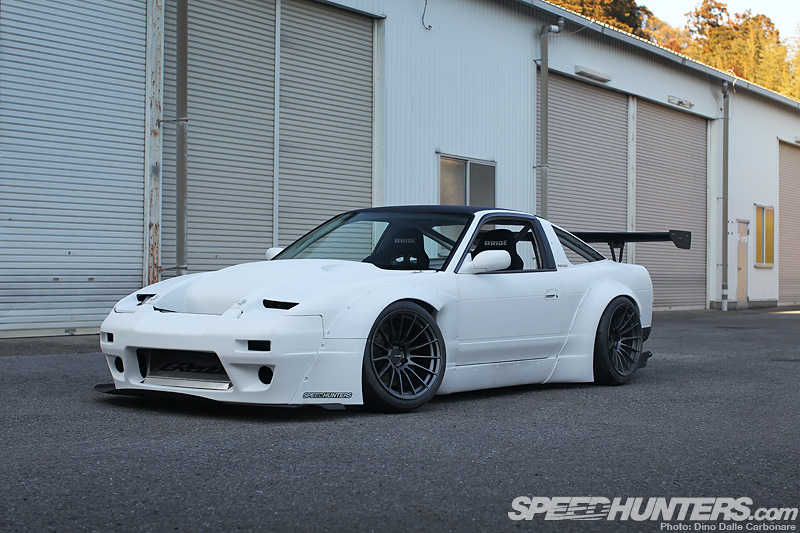 I'll end this short preview with an image of the car that Sean and I shot this morning. The BenSopra 380SX will probably go down as one of the most important cars of this year's Tokyo Auto Salon, a car built specifically to be sent to Nardo in Italy in an attempt to set a high speed record. 400 km/h is the goal. More on this car and much, much more from tomorrow…
-Dino Dalle Carbonare