Wanting to get a taste of the local grassroots scene in London recently, we made the short trip from the central city out to Brands Hatch Motorsport Park for the final Kleers Summer Wednesday meet of the season. We had heard that the casual evening park ups, which are held on the first Wednesday of every month, had been attracting cars in their thousands over the British summer so it was the perfect opportunity for a night out meeting the local enthusiasts.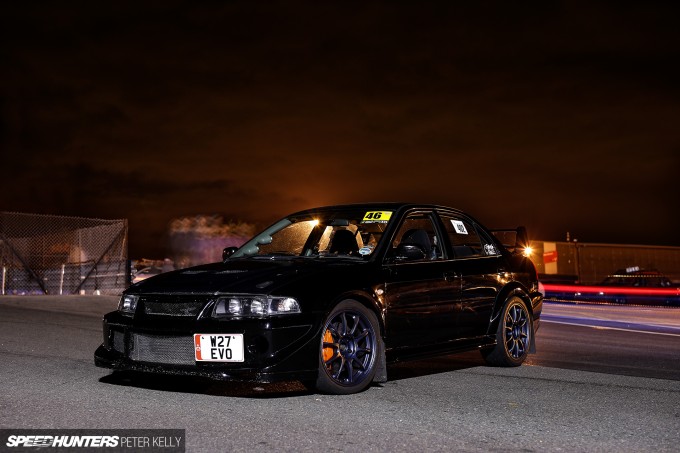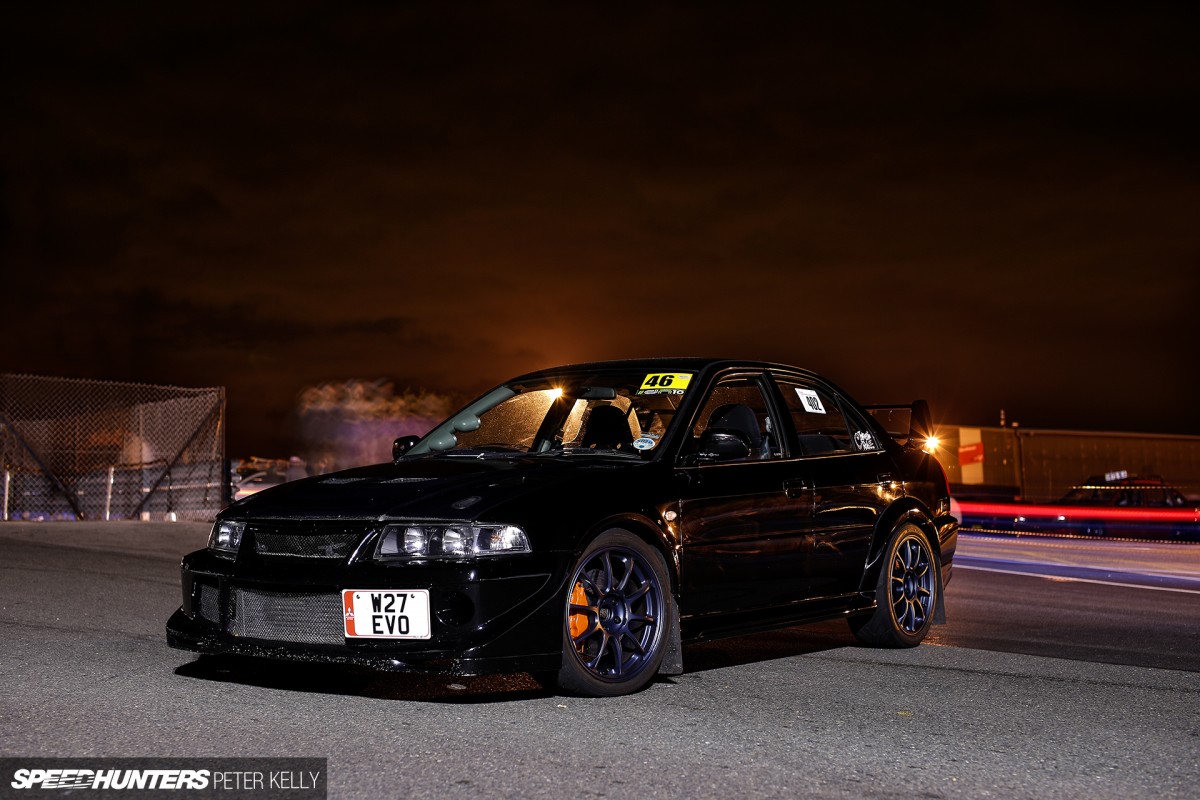 Our attendance was in truth two fold; we were keen to see some local culture, but we also wanted to catch up with Speedhunters alumni Suzy Wallace to check out the latest addition to her much-loved Project Evo daily-driven track warrior. After some fairly creative maneuvers – always fun with an angry twin-plate clutch –  we managed to free up a little space amongst the nearly 2000 cars that had showed up in order to grab some quick shots.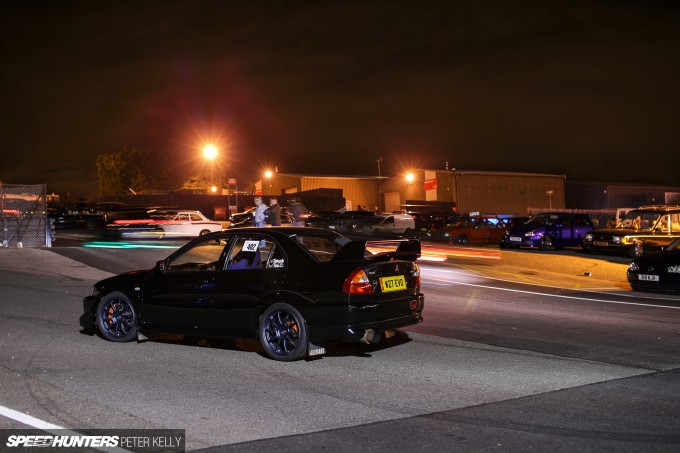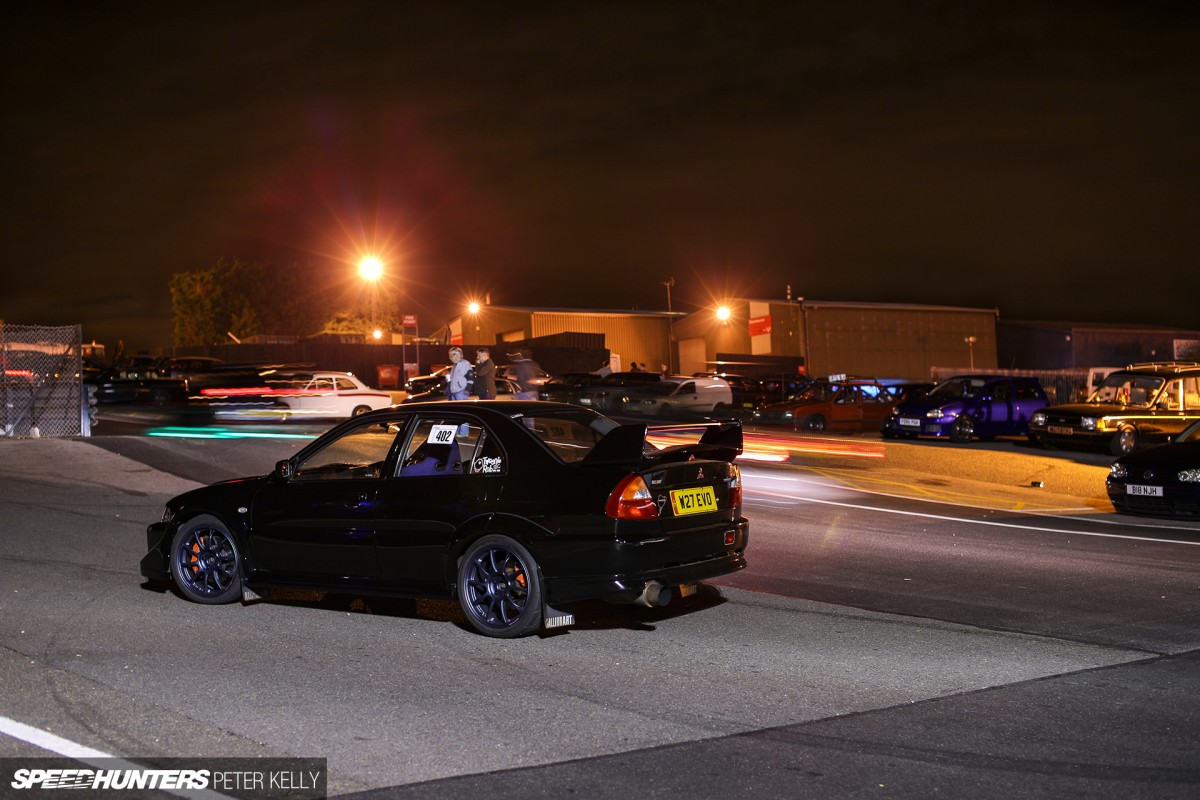 Since the last build instalment, Suzy has spent her time doing nothing but driving and enjoying her 360hp Mitsubishi Evolution VI GSR at as many track days as possible – which is well-deserved after all the bad luck she's had with mechanical failures and rust repairs in the past.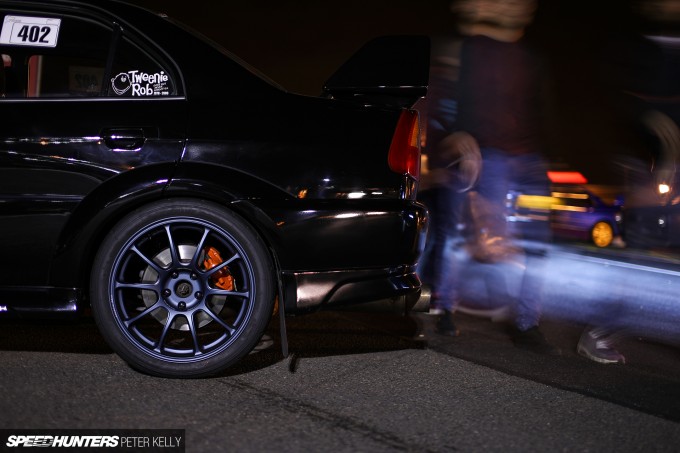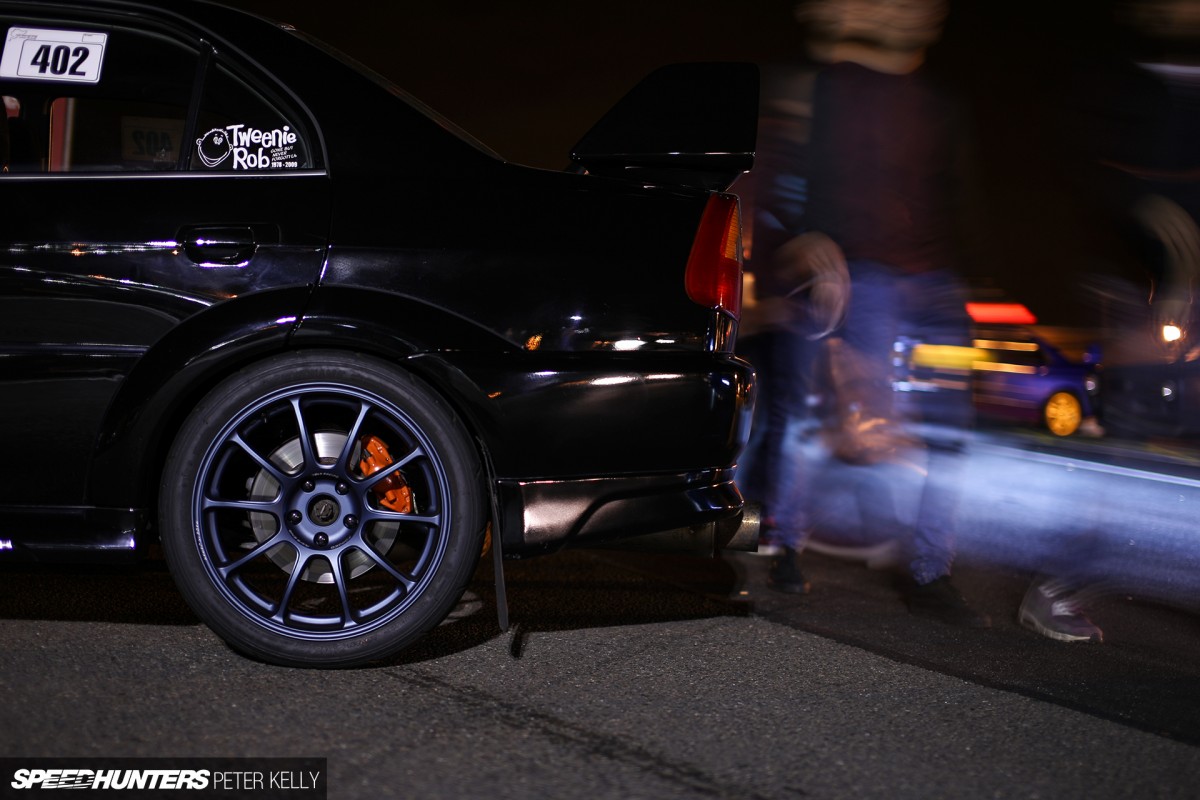 This has included two full track days at Nürburgring, plus sprint events at local UK circuits – Donnington, Snetterton, Castle Combe and Blyton Park. The sprints are similar to time attack, except that you're timed from a standing start, meaning that Suzy has had plenty of excuses to perfect her 6,000rpm side-step launches.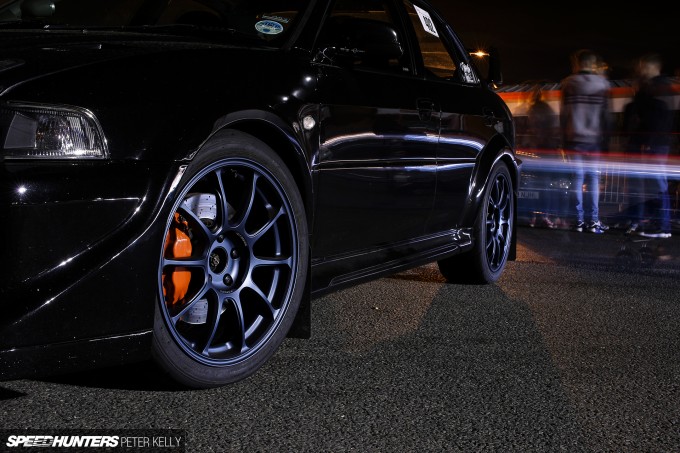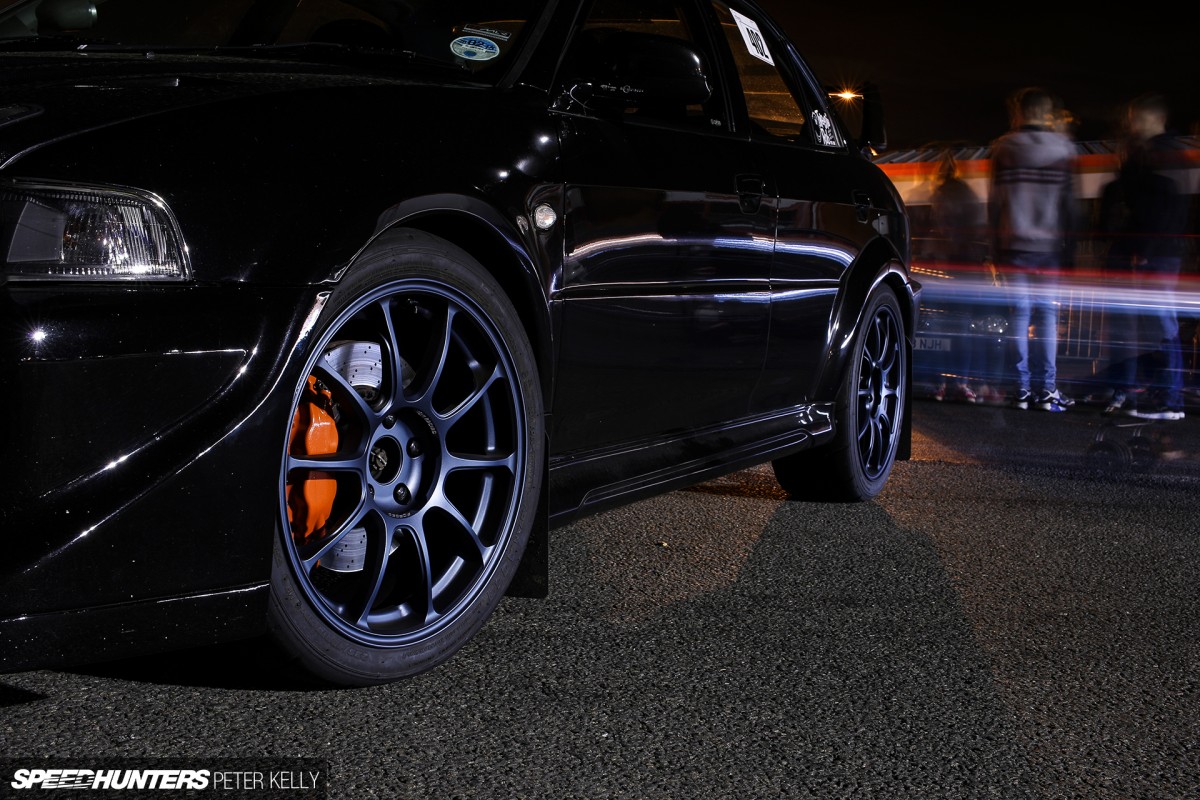 With all that track time, Suzy needed a dedicated set of strong, extremely lightweight wheels that she could wrap in some sticky rubber, and our partners at RAYS in Japan came to the party.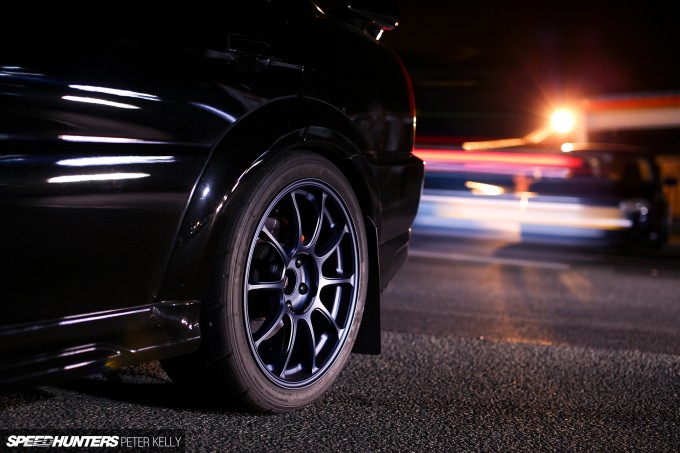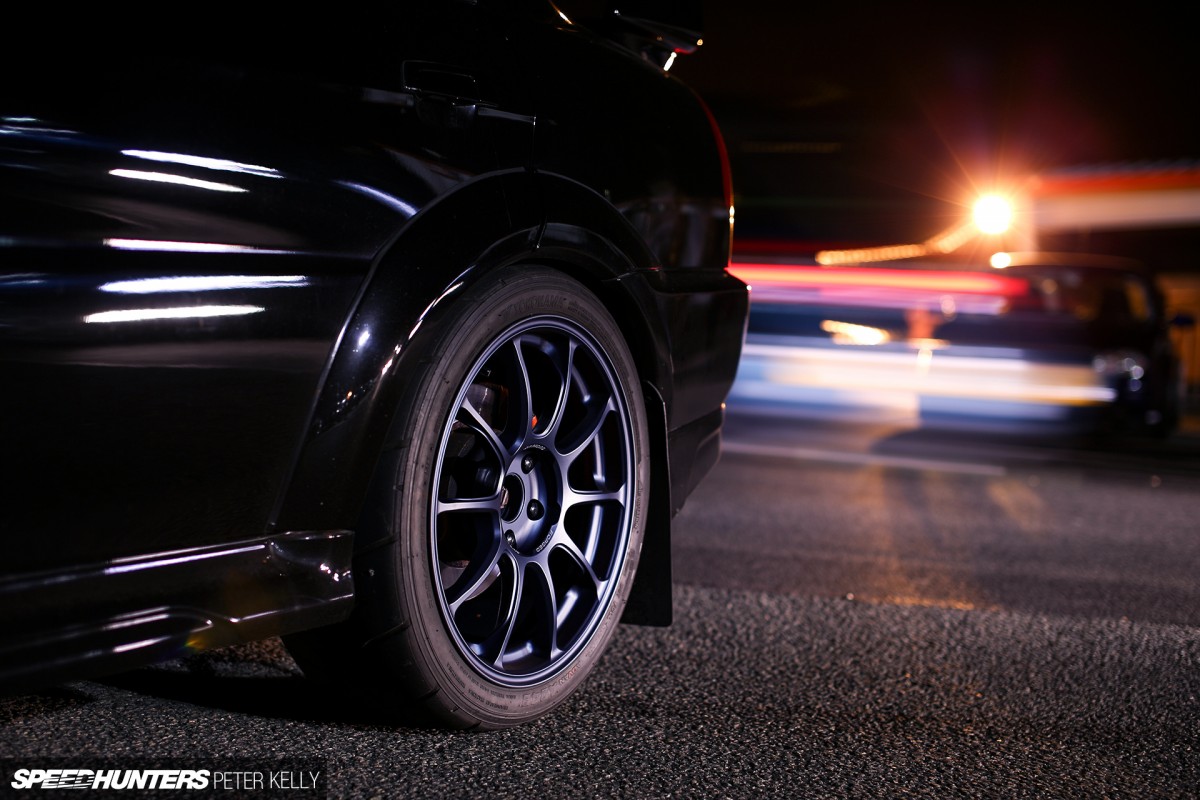 They have supplied these – lets be honest – very sexy forged monoblock Volk Racing ZE40s finished in Matte Blue Gunmetal. While blue isn't a colour you would normally think to use on a wheel like this, the finish is very subtle, and looks absolutely perfect when combined with the Pyrenees Black body of the Evo.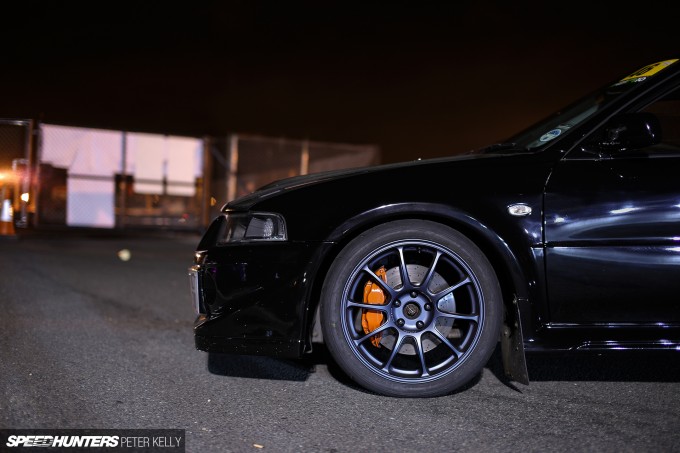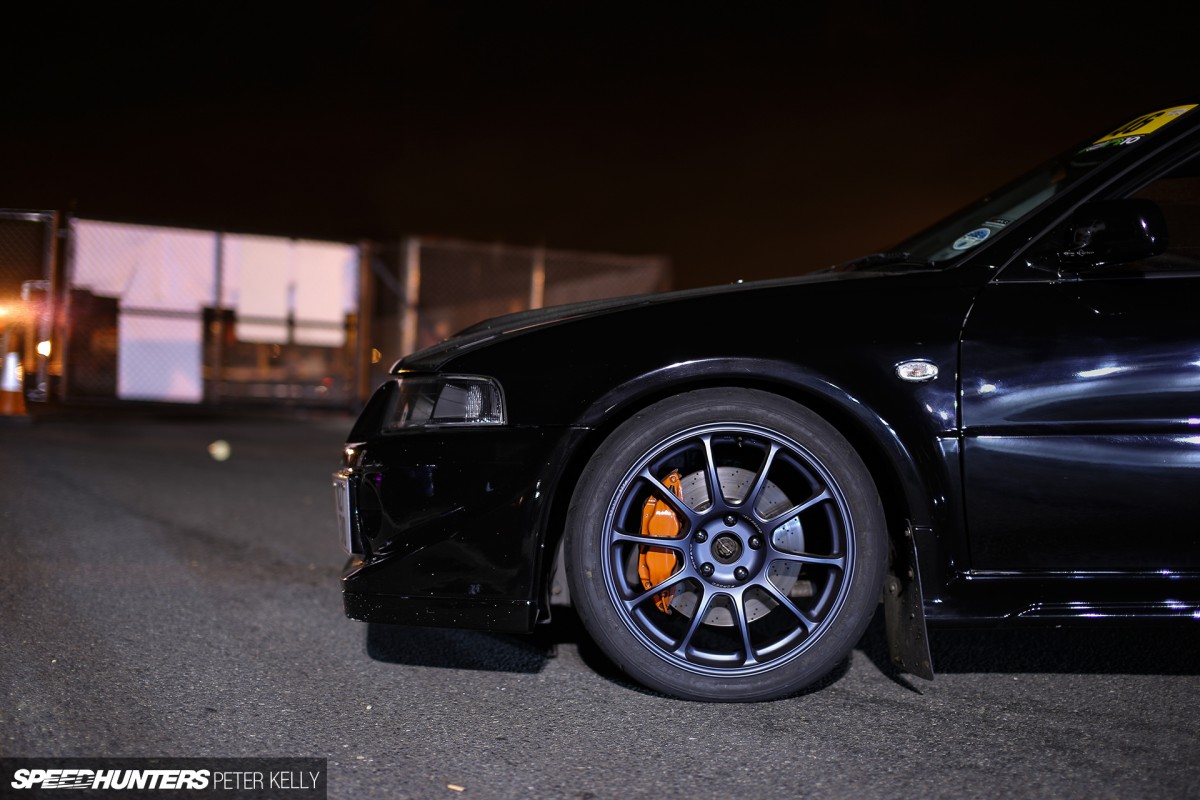 The wheels measure 18 inches high and 8.5 inches across, with a +30 offset – the exact same specs as Suzy's other Volk Racing TE37 road wheels –  meaning she doesn't need to change the car's set up every time she changes rims.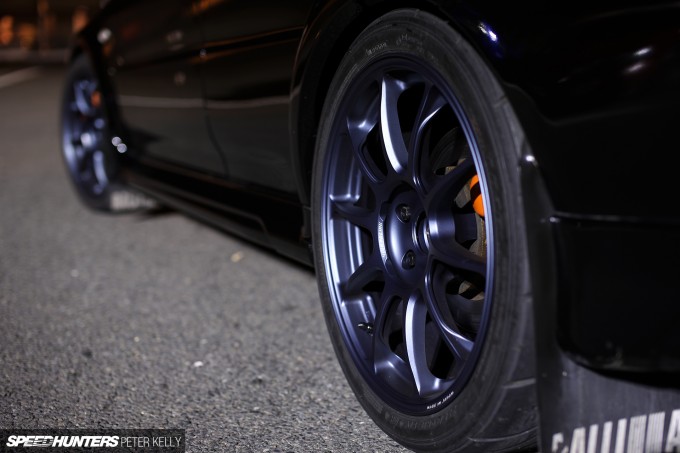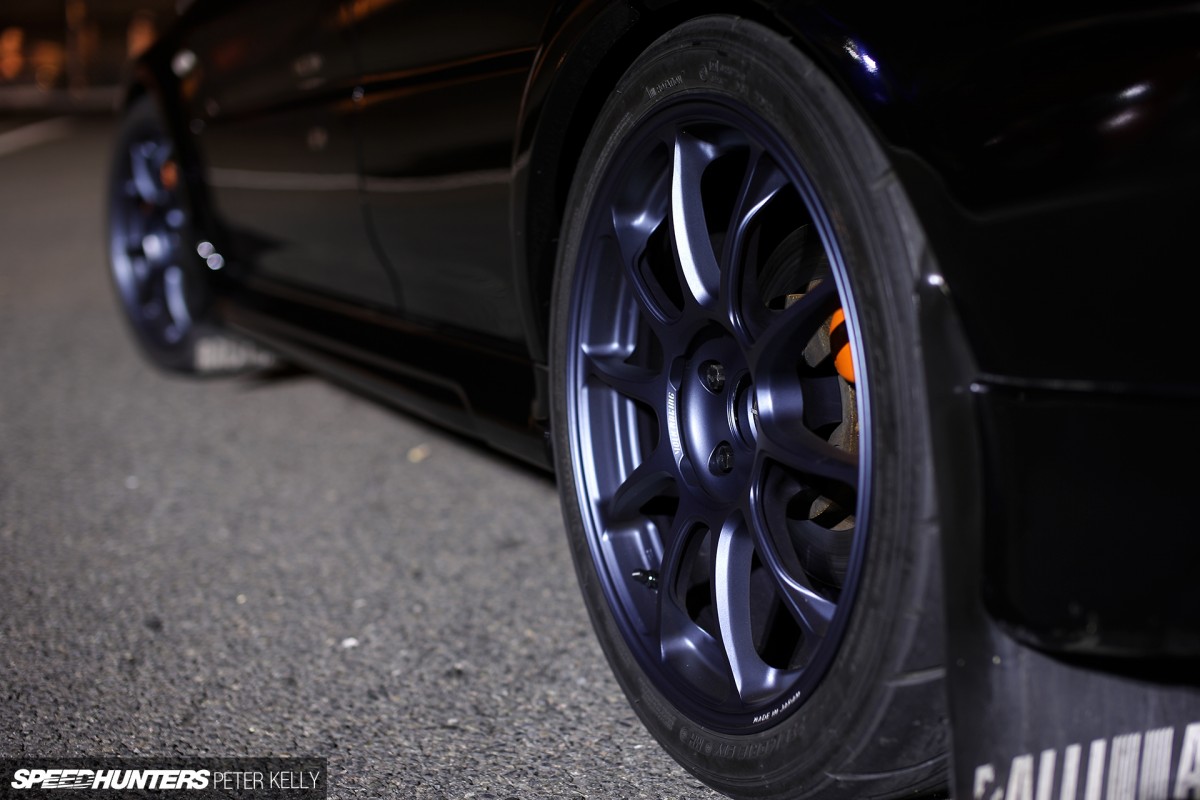 Suzy runs Yokohama ADVAN A048 semi slicks, which she says are perfect for the 'Ring, as they take a little longer to heat up, but last longer before going off once the temperature is in them.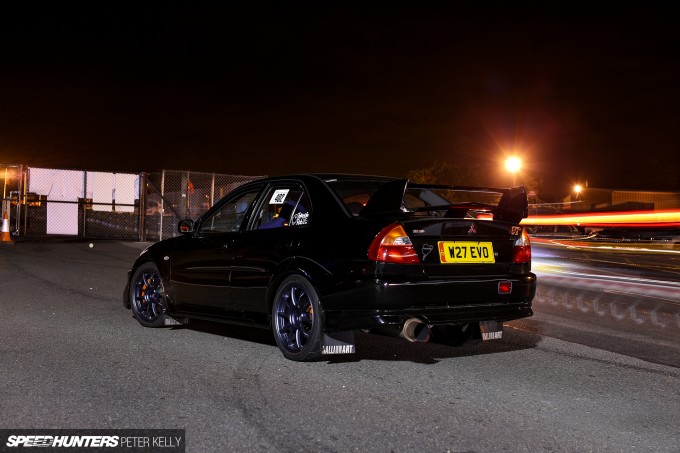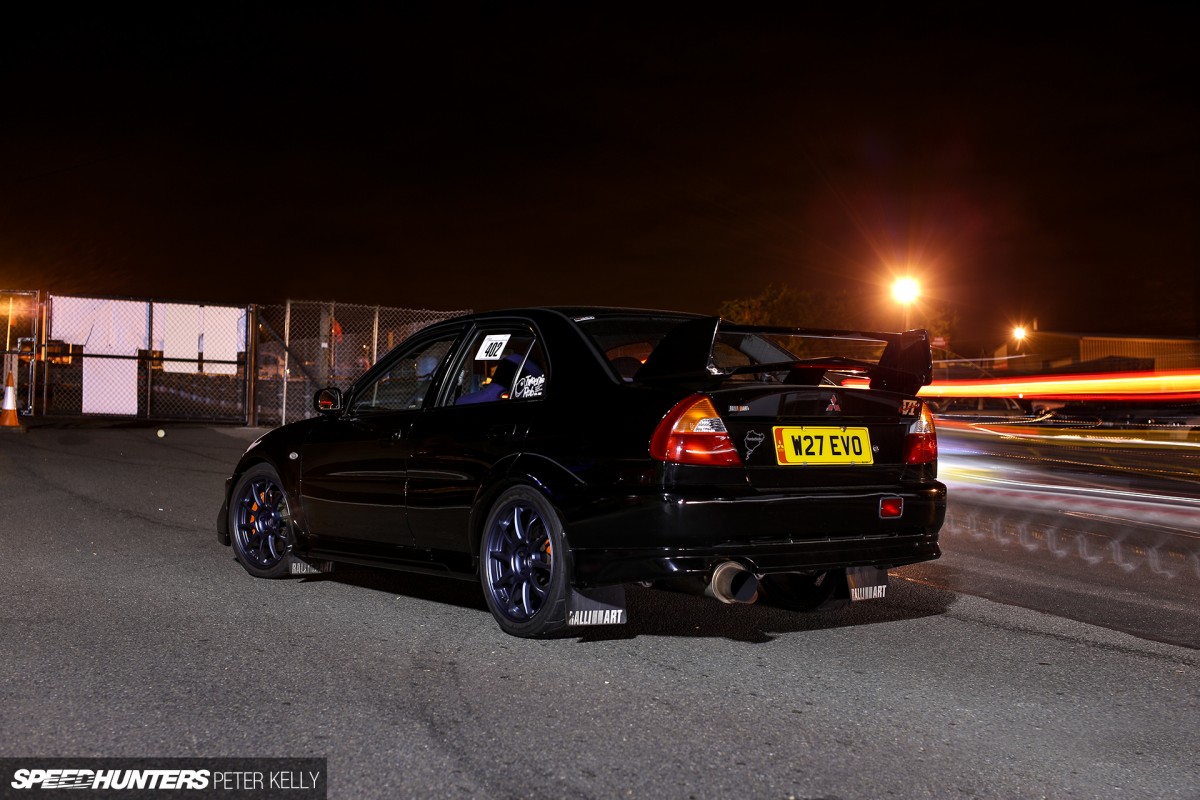 With the racing season nearly over, Suzy plans to tidy the front end up over winter (it turns out track days every weekend and regular high speed blasts through the countryside will take their toll on a car's paintwork), then fit a new exhaust system and steering wheel. They're all basic things, but with a car as well balanced and absurdly fun to drive as the Evo VI, sometimes keeping it simple is the best way to go.
Peter Kelly
Instagram: pedey_kenmeri_creative
pedey@speedhunters.com