The bad
By warrant of being here, I'm figuring that you'll know that cars can be a source of great pleasure. They can bring you joy, help you to meet new friends and offer up new experiences. They can serve to inspire, tantalise your senses and offer thrills and spills. They can also be a royal pain in the arse.
In case the title hadn't given it away, my experience with my own car recently hasn't exactly been all positive. I'm now finally at the end of the whole saga, so feel able to talk about it now without wanting to smash/burn something, but it's not been pretty. But I'm getting ahead of myself, so let me start at the beginning…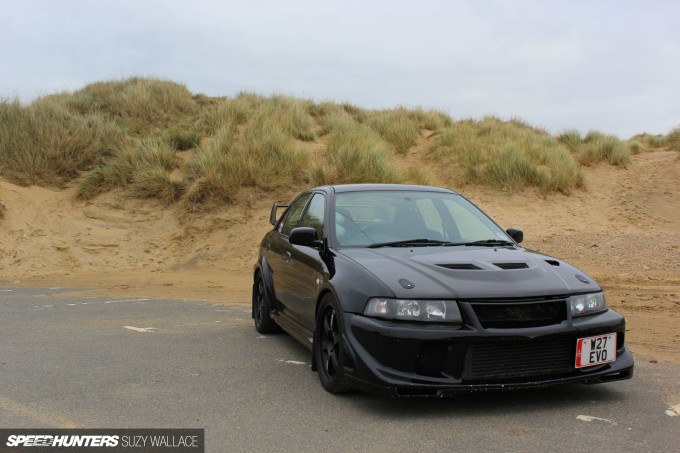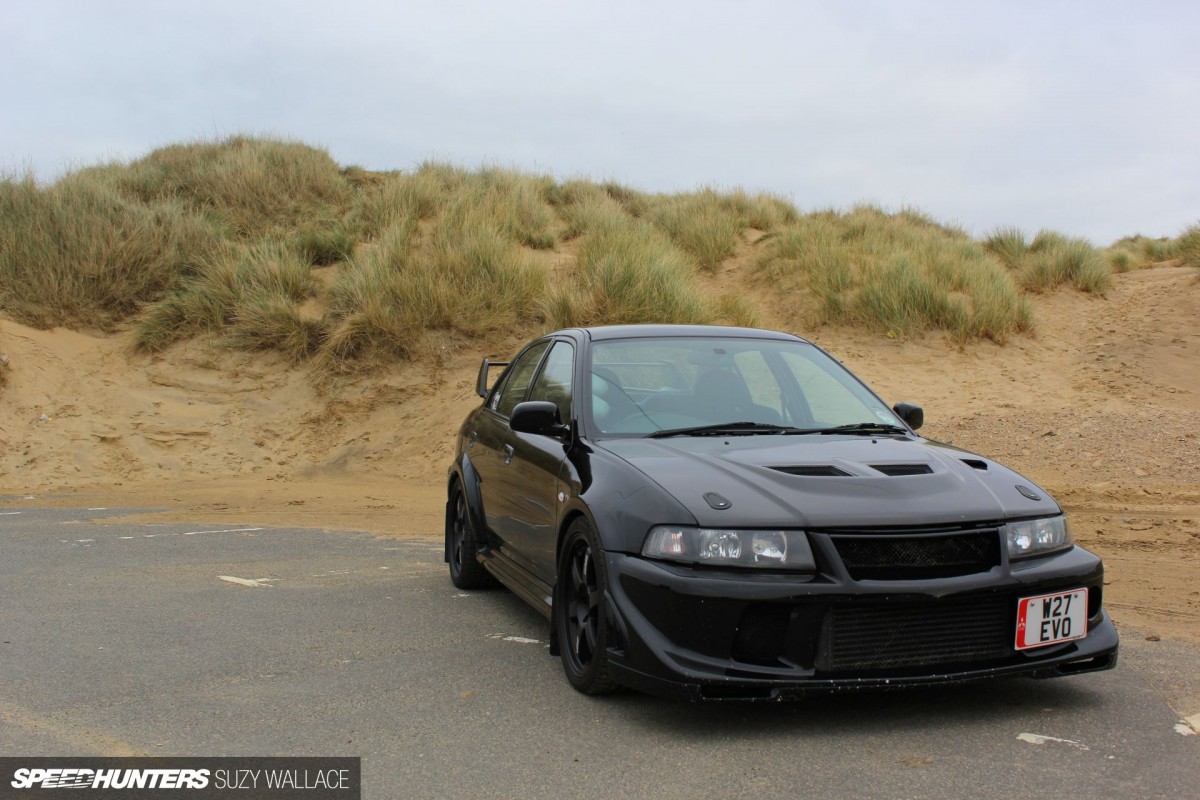 At the time of the last update, everything was running great. I'd come back from my most successful Nürburgring trip yet and then gone on to do some driver training. So far, so good. But after a quick oil change, and an attempt to track down an annoying squeak, a small web-like crack was spotted where the rear sub-frame bolts to the chassis. With this being a notorious spot for rust to start, it went straight off to the lovely guys at Dynotech to get it put straight.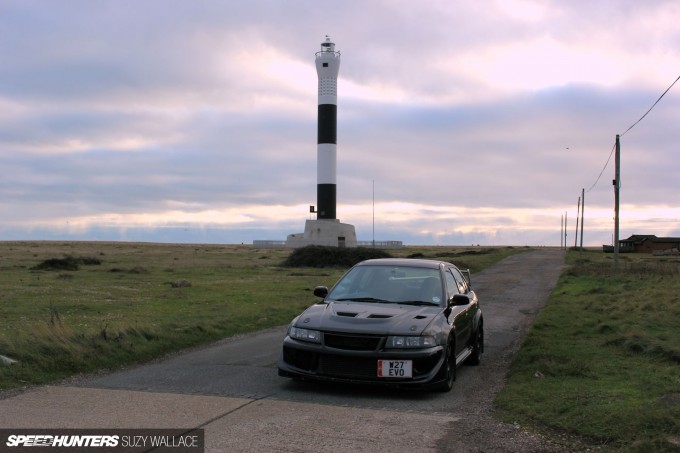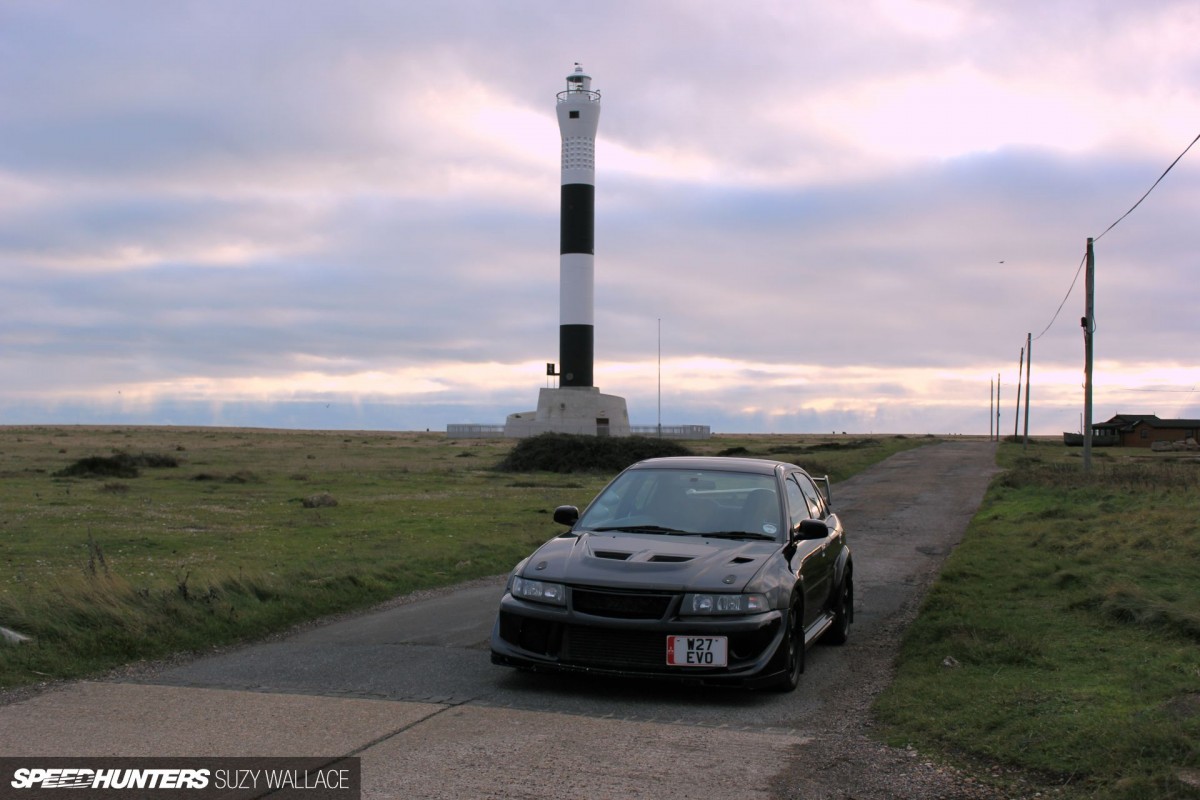 A few days later, I had the call you really don't want to get. "Um, your car…" Now there's never been a good outcome to any phone call that begins with that sentence, so already I knew it was bad news. "Yeah, the rust is worse than first thought." As that area is double-skinned, peeling back the upper layer had revealed a patch on both sides about three inches long. Ok, not great news but better to catch it now rather than later, right?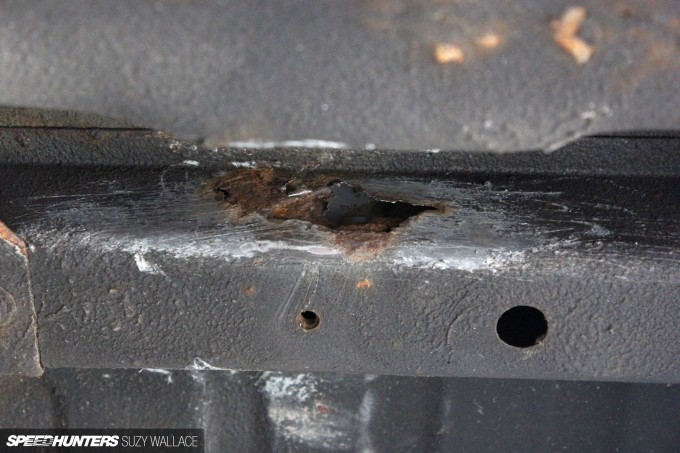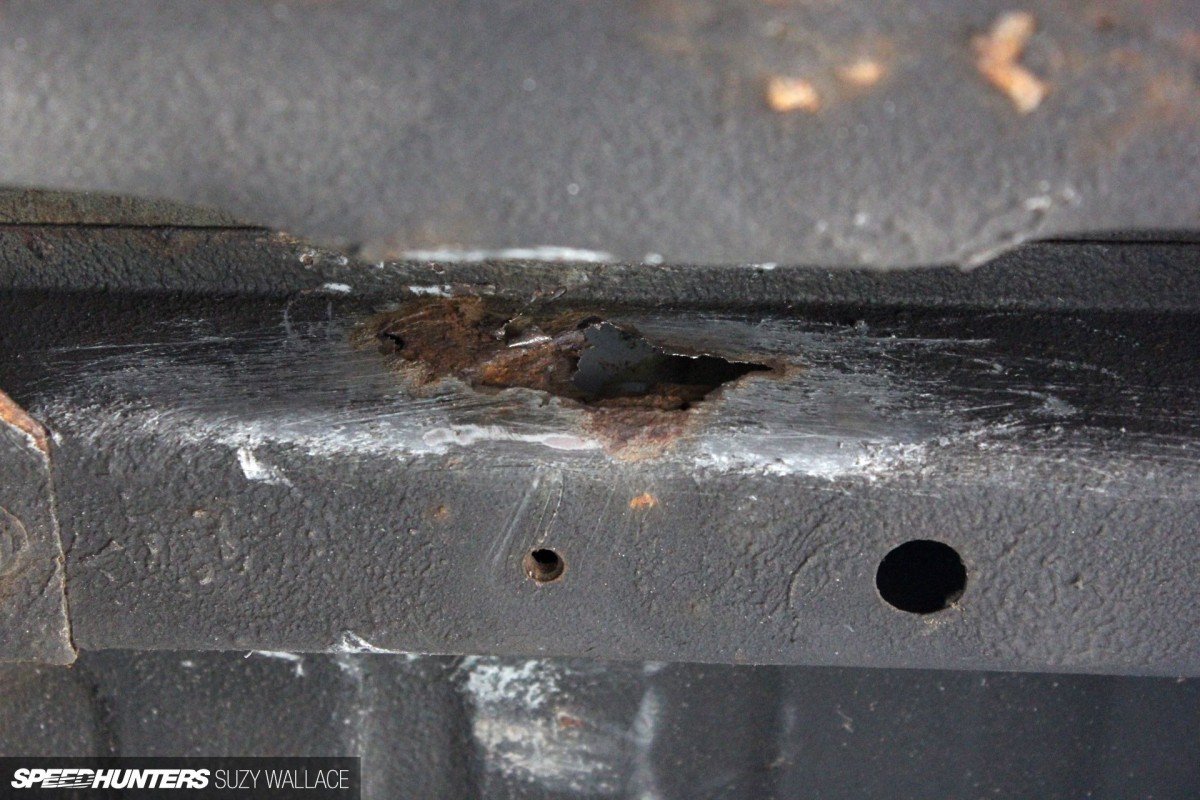 A few hours later, the phone rang again. This was not a good sign. "We've found some more rust." As well as the two bits where the sub-frame bolts up, rubbing down the underseal had revealed holes in my rear chassis legs and a spot in the sill under the driver's door. This was way worse than I expected. But there was nothing to do except (wo)man up and get it all sorted.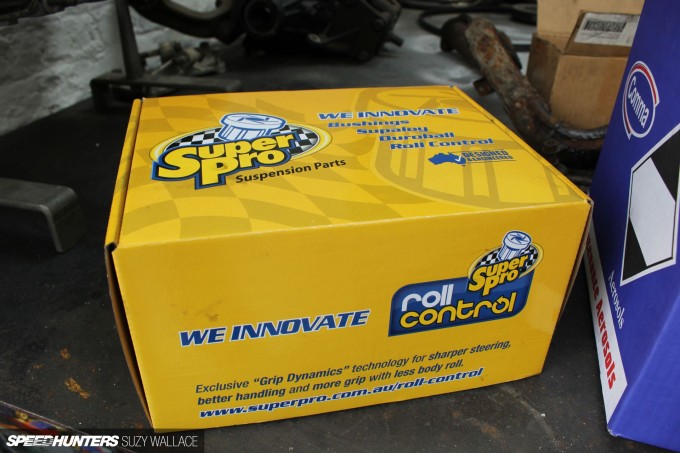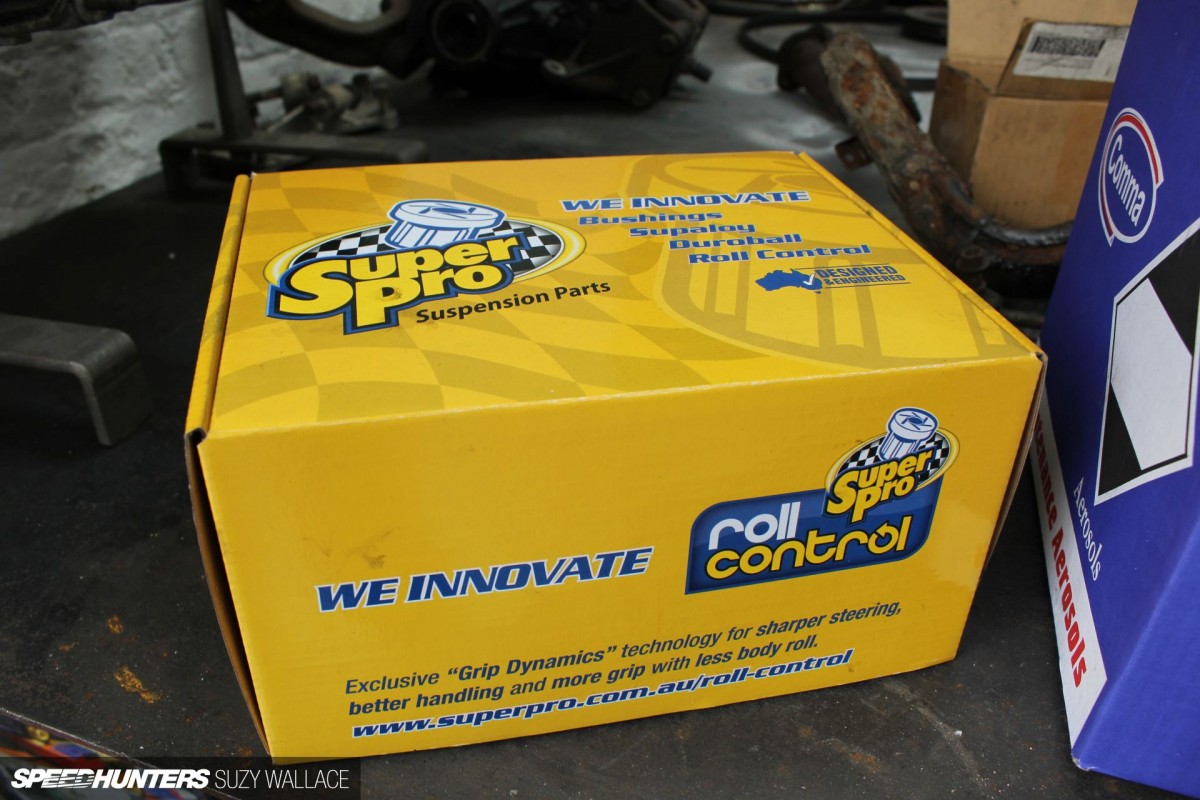 Having popped down to inspect the issues, the fact that the entire rear sub-frame was coming off made me wonder if I could at least supplement the work with some nice additions. A quick call to SuperPro and a full poly bush kit was ready for the car, including caster adjustment front bushes.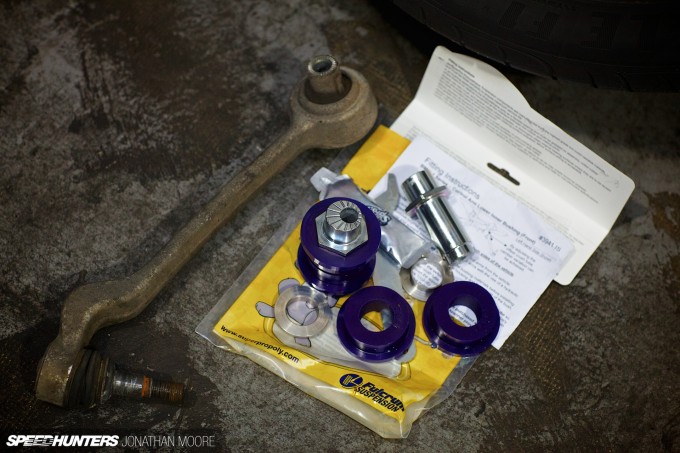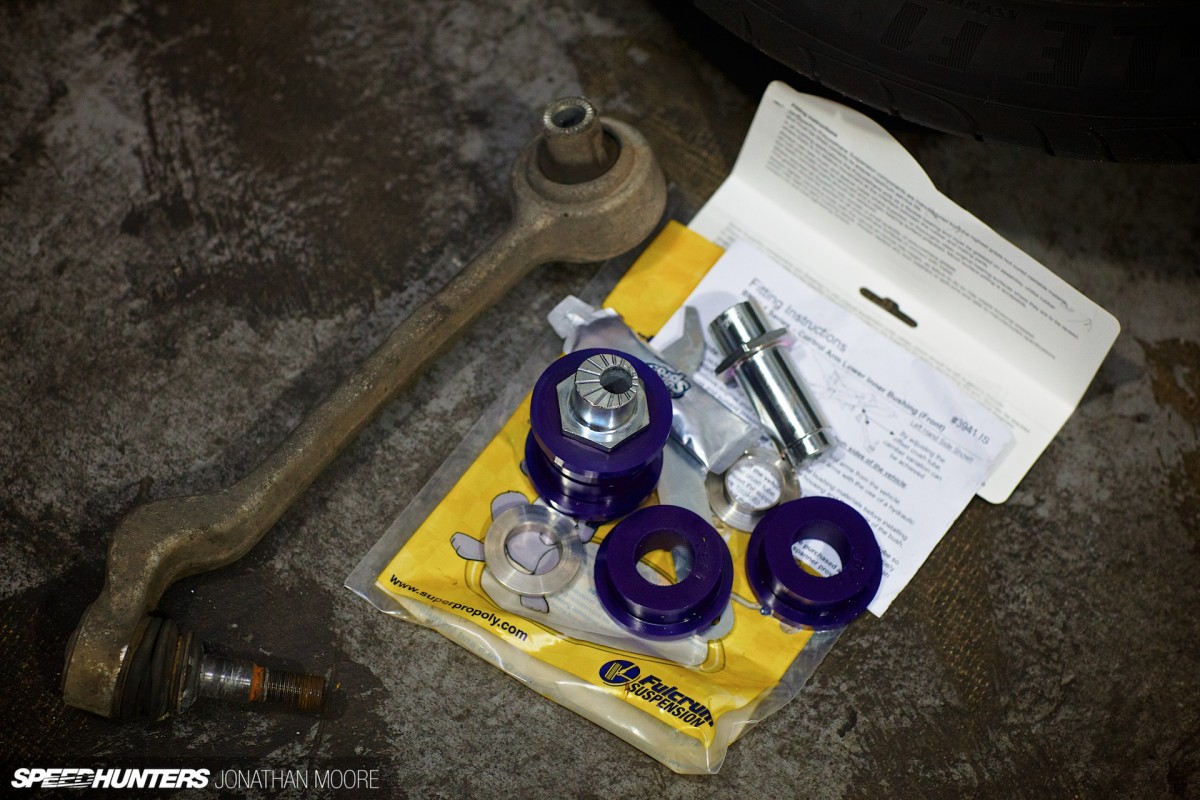 These neat little bushes enable the fulcrum point to be offset to enable extra caster to be dialled in. The Evo's steering is quick and precise but I like something with a bit of weight, and being able to adjust the caster past its normal setting not only increases this, but also improves straight-line stability and helps to increase camber gain on turn-in – a definite plus on track.
My rear anti-roll bar wasn't looking too healthy either and it's an upgrade I've been considering for some time. SuperPro doesn't have one for my model Evo, so an uprated Whiteline equivalent was ordered. With a diameter of 24mm – a 3mm increase over the standard bar – I hoped to dial out a little of the Evo's characteristic AWD understeer.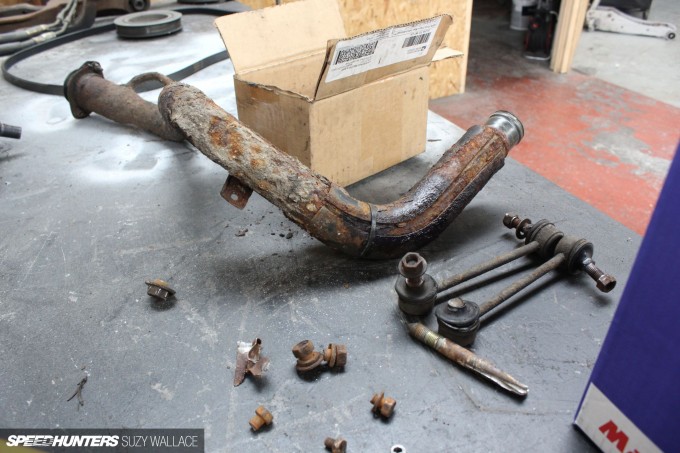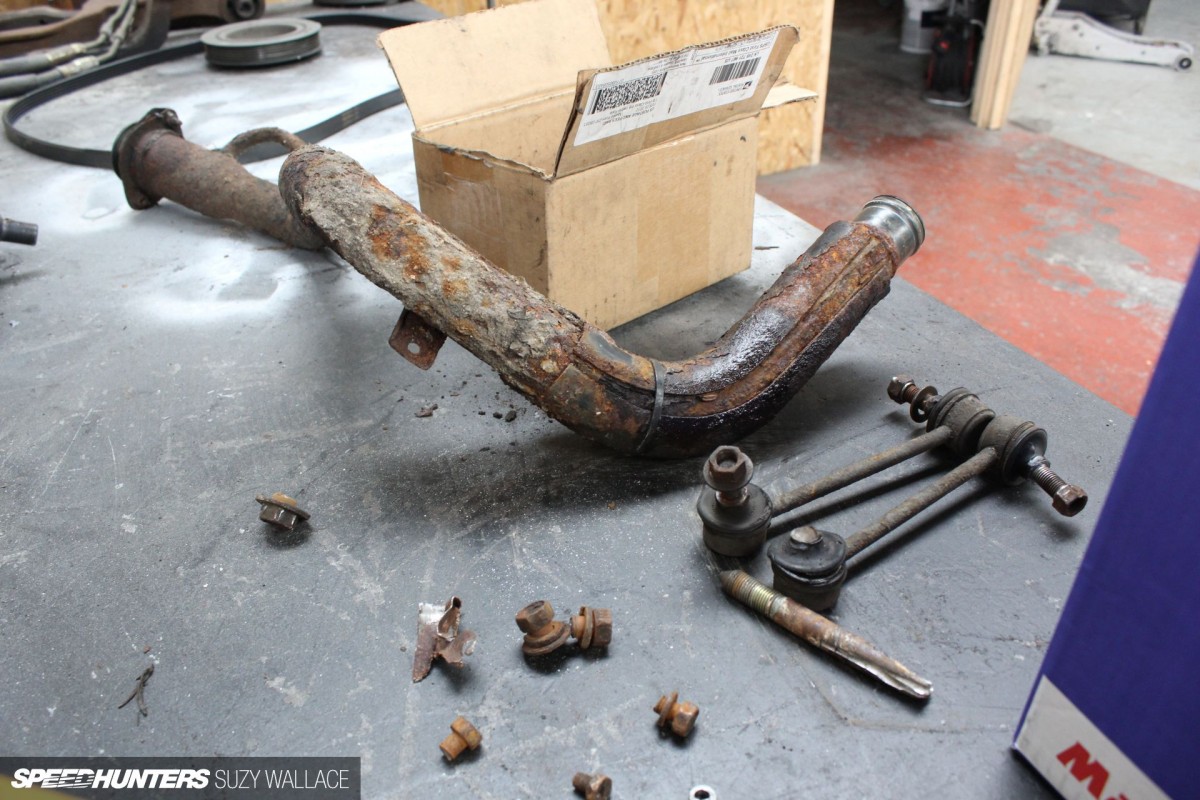 There was another bit I wanted tackled too – the fuel filler neck. This is another notorious place for rust, and I'd noticed a few drops leaking when I'd fill up, so a quick hunt around saw a brand new replacement being fitted. Even with the mild leak, I don't think anybody was prepared for the state of the thing when we took it off. It looked like it had been recovered from the Titanic! It was soon joined in the bin by a host of other nuts and bolts that just didn't want to come off as intended.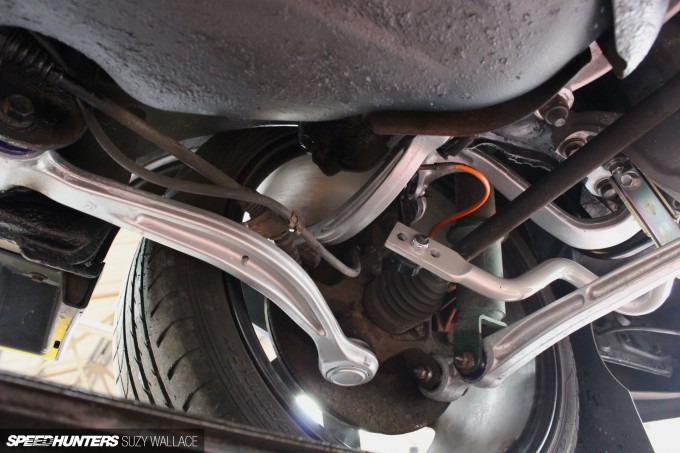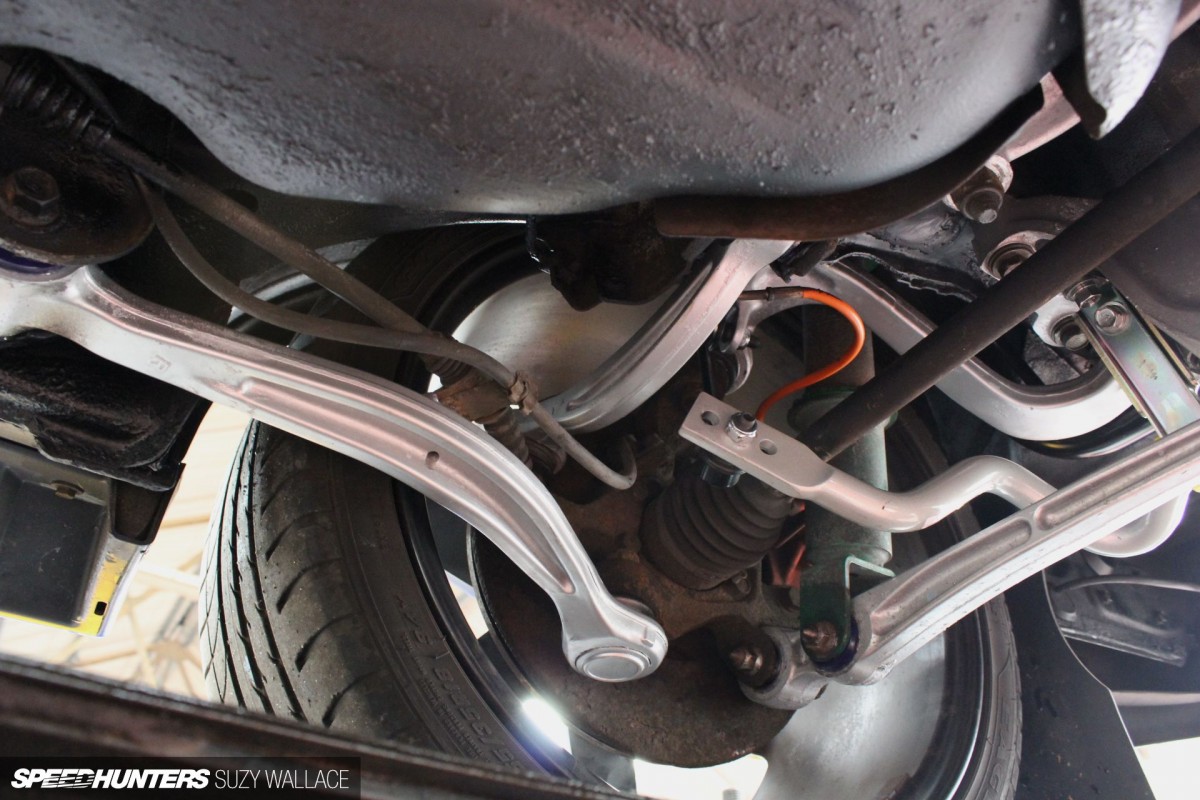 A few weeks later, all of the work had been completed and I went to pick the car up. With all the rust patches cut out, new metal welded back in, new bushes and rear anti-roll bar fitted, and a fresh coat of underseal, plus freshly painted suspension arms, the end result was that much of the underside now looked better than it probably had done for the last 14 years! First things first, I needed to get the geometry set-up done again though, so I popped into AmD and got a base set-up dialled back in.
The worse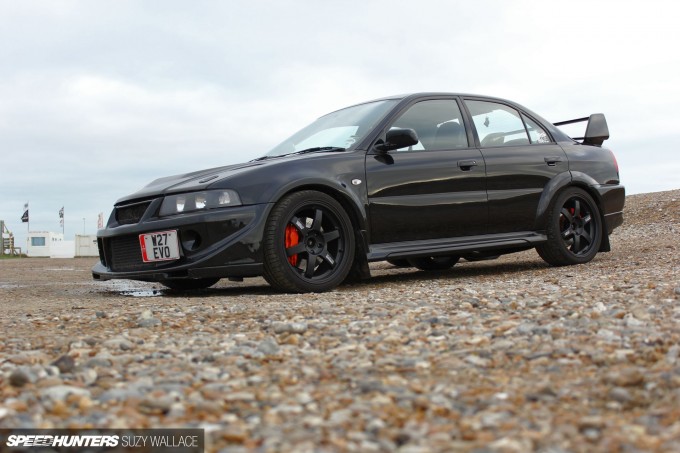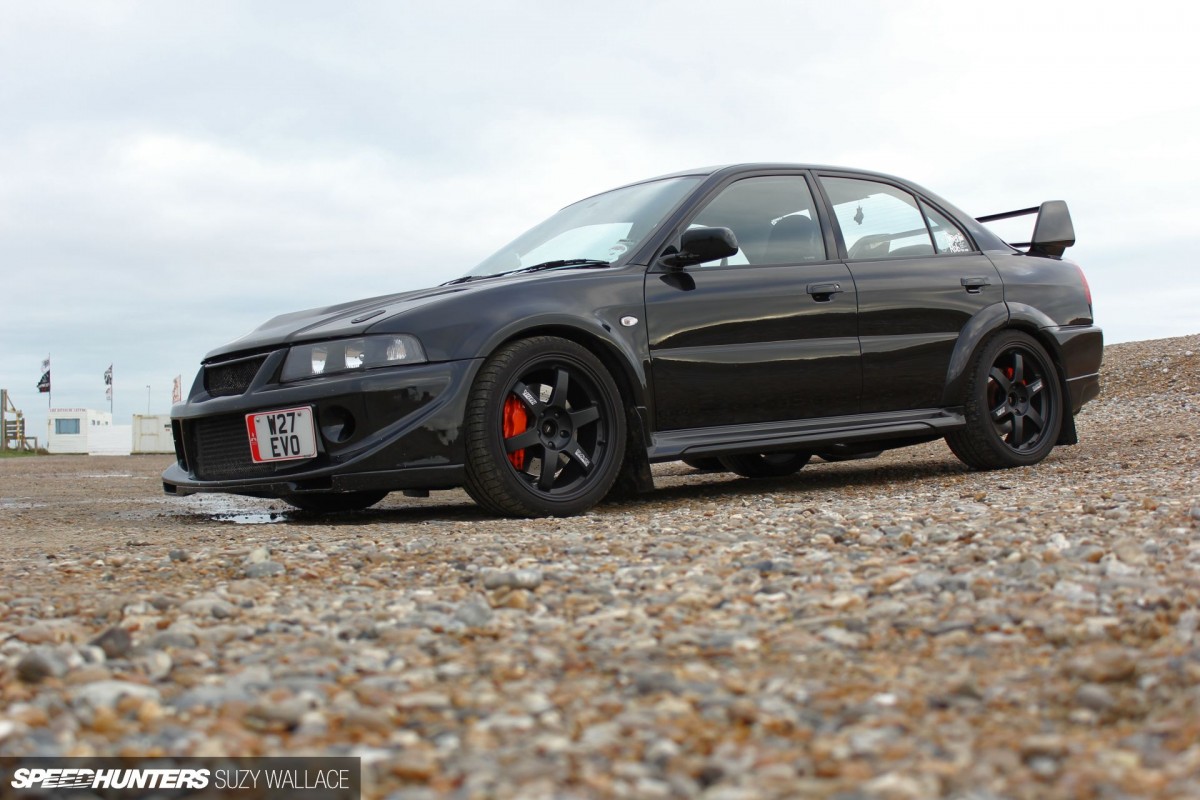 So, with my wallet feeling substantially lighter, I should have been happy, right? Well, no. Although the car instantly felt better to drive, thanks to the poly bushes (more on that shortly), there was one thing making me want to cry: my rear diff was being incredibly noisy again. I've pretty much had just about the worst luck with diffs ever. The car came with the RS rear diff fitted (a mechanical LSD instead of the viscous AYC that so many people have issues with). They're supposed to be way more reliable, but I'd already had mine rebuilt twice thanks to it being really loud on over-run. A short while before starting at Speedhunters, I thought I'd solved the issue when we realised my diff was using the wrong hangers and mounts, thus letting the prop fall slightly out of alignment. It'd been near silent ever since.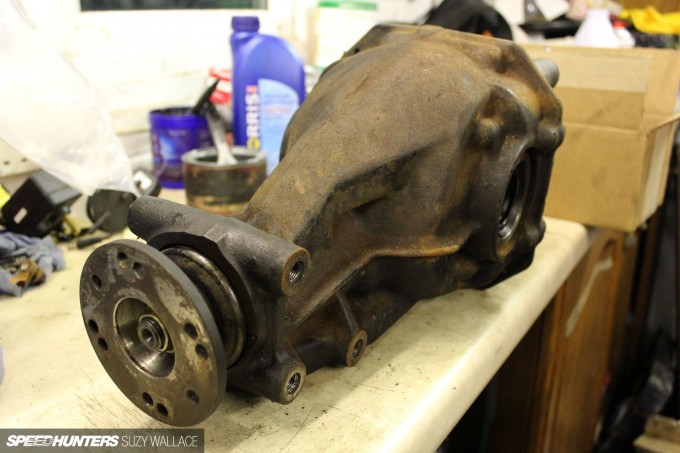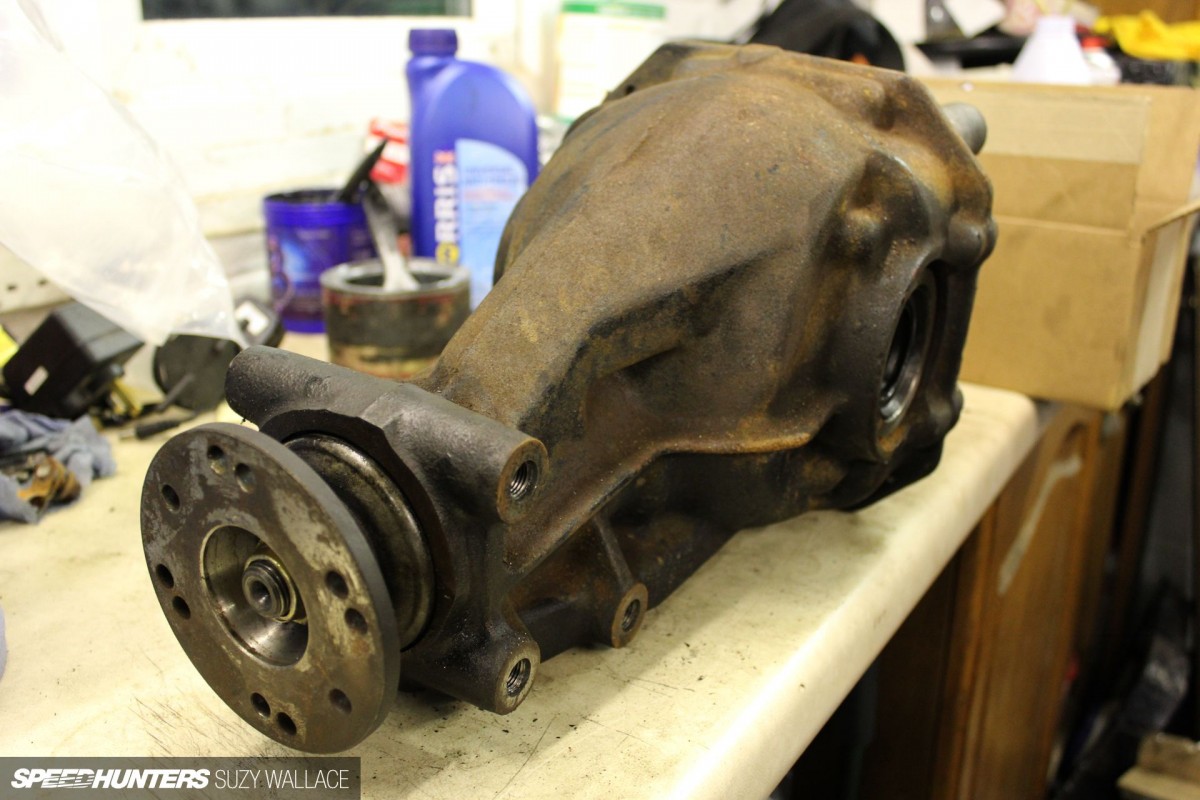 And now the noise was back. I was shocked. There wasn't anything else to try. Obviously mounting it on poly bushes would make it noisier anyway, but it was back to sounding almost broken again on over-run. After much ranting and swearing, I finally bit the bullet, took the rear diff assembly off AGAIN and sent it to my car club's resident transmission expert, Clive W. He's worked on rally cars and even the Ross Sport Evo, so if anyone could help me, it was Clive.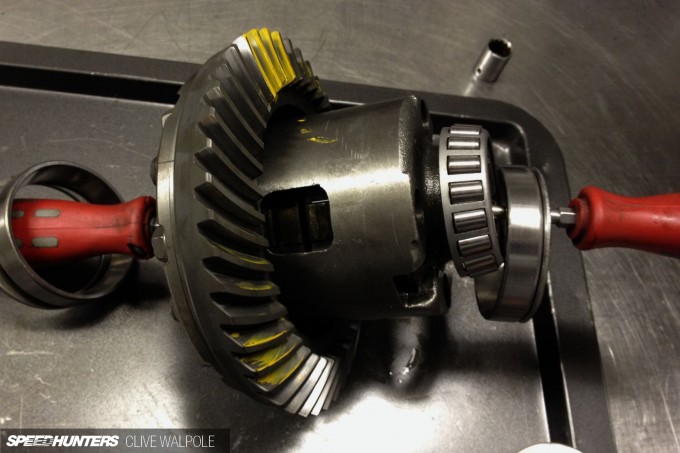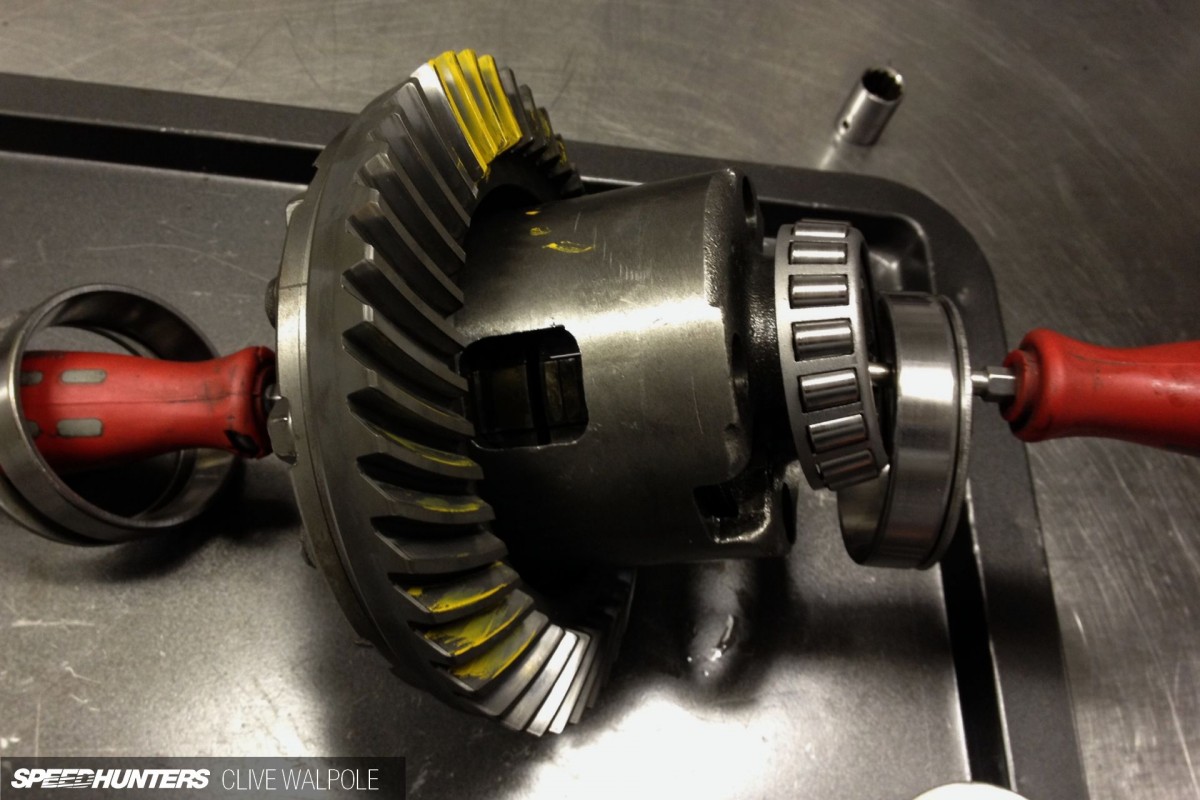 Clive confirmed that pretty much all of the tolerances were out, which was allowing the crown wheel to twist under load and mesh with the pinion wrongly, causing the noise. So much for my last rebuild! It was rebuilt to Clive's discerning tolerances and the diff plates configured to UK lock-up settings instead of the US ones it had been using, meaning it should give better traction until passing grip limit when it might prove a little more prone to oversteer.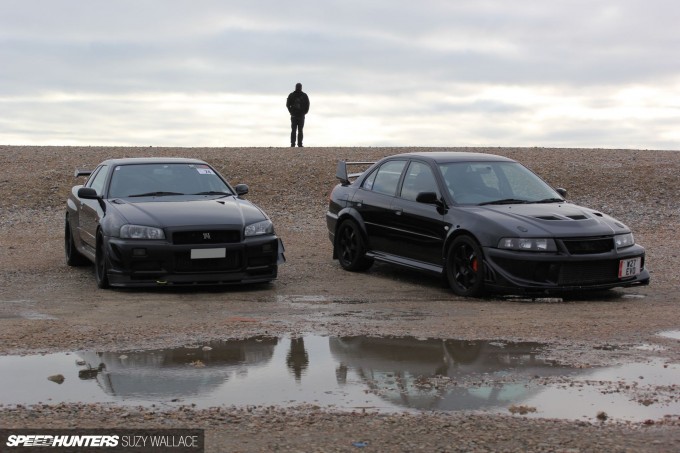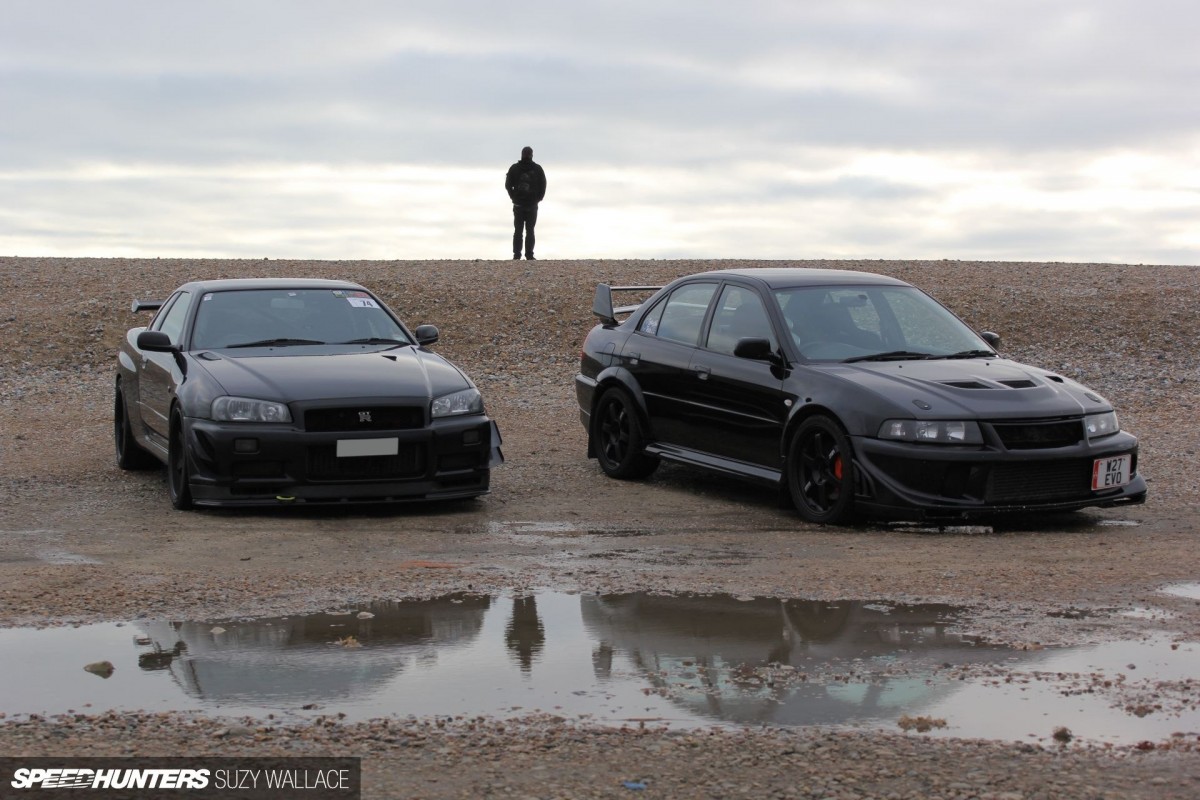 So back it came and was fitted back onto the car. By now, it had been weeks since the car had been right and I was desperate to go for a good drive. A quick call to my buddy with his R34 Skyline GT-R V-Spec II found me a driving partner to go out with, and we set out for the seaside. That's not quite the glamorous proposition that it is in somewhere like LA. Still, with all the tweaks to the handling to test out, I was anxious to get some seat time. And it was perfect weather for turbos, if not a stroll along the beach!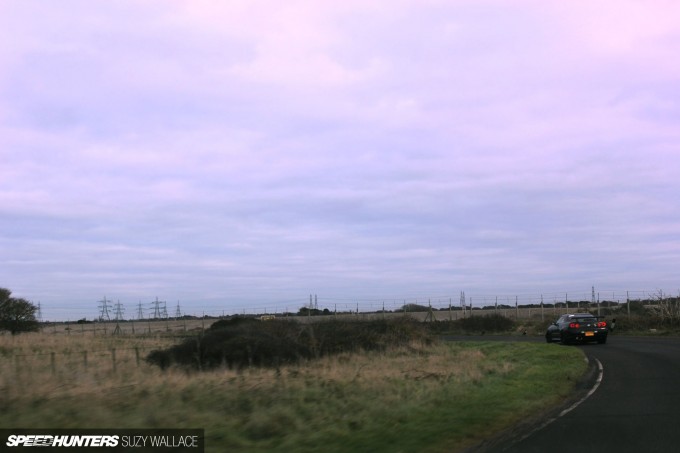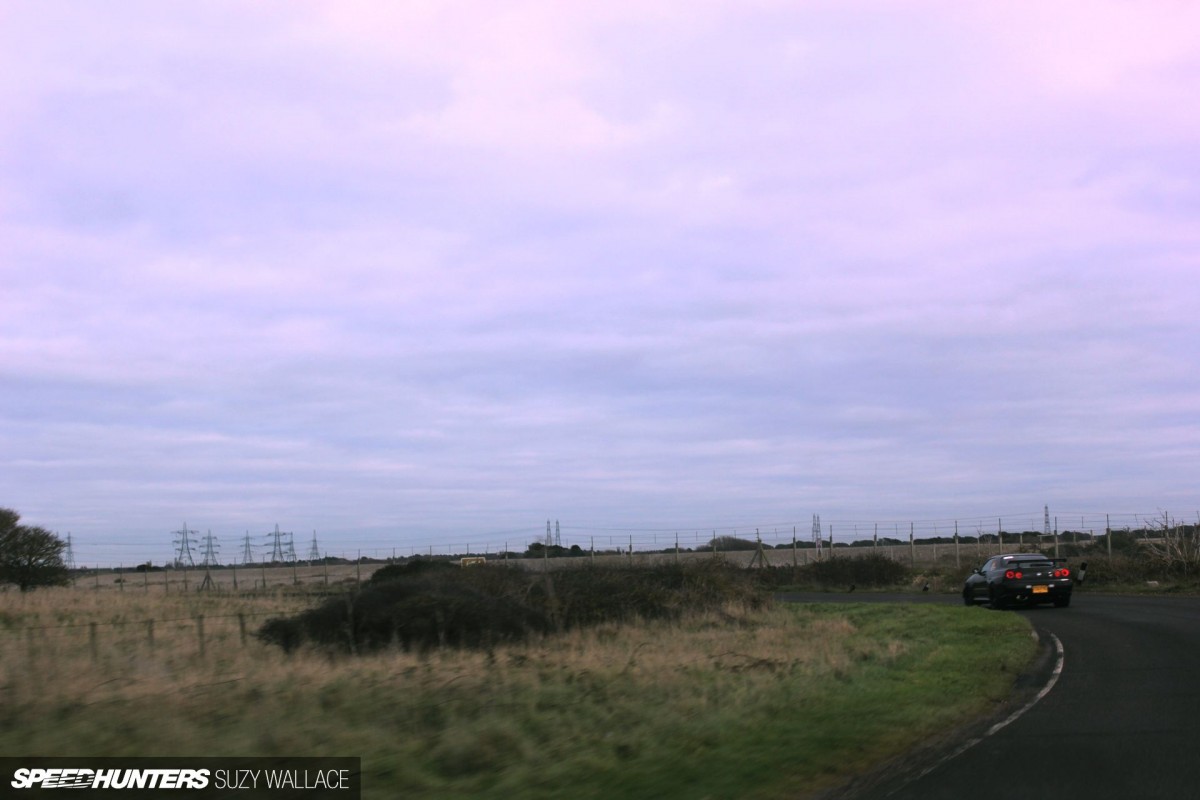 So, the SuperPro bushes. To be honest, I can't say I was expecting much difference from them. Perhaps a touch more directness and maybe some additional stiffness to the ride. But I was wrong. The handling just felt that much sharper and more precise – far more like a new car, than the 14 year-old she really is. I'd only had minimal caster dialled in so far, but the steering was also happily a touch heavier. And the additional stiffness? Nowhere to be found. Admittedly, my car's pretty stiffly set up for the road anyway, but there was no extra harshness and no extra noise. If I hadn't known they'd been fitted, I would just have wondered why the car felt better.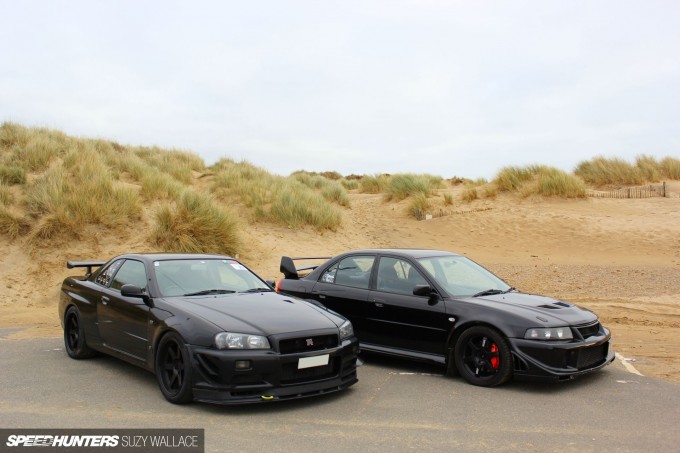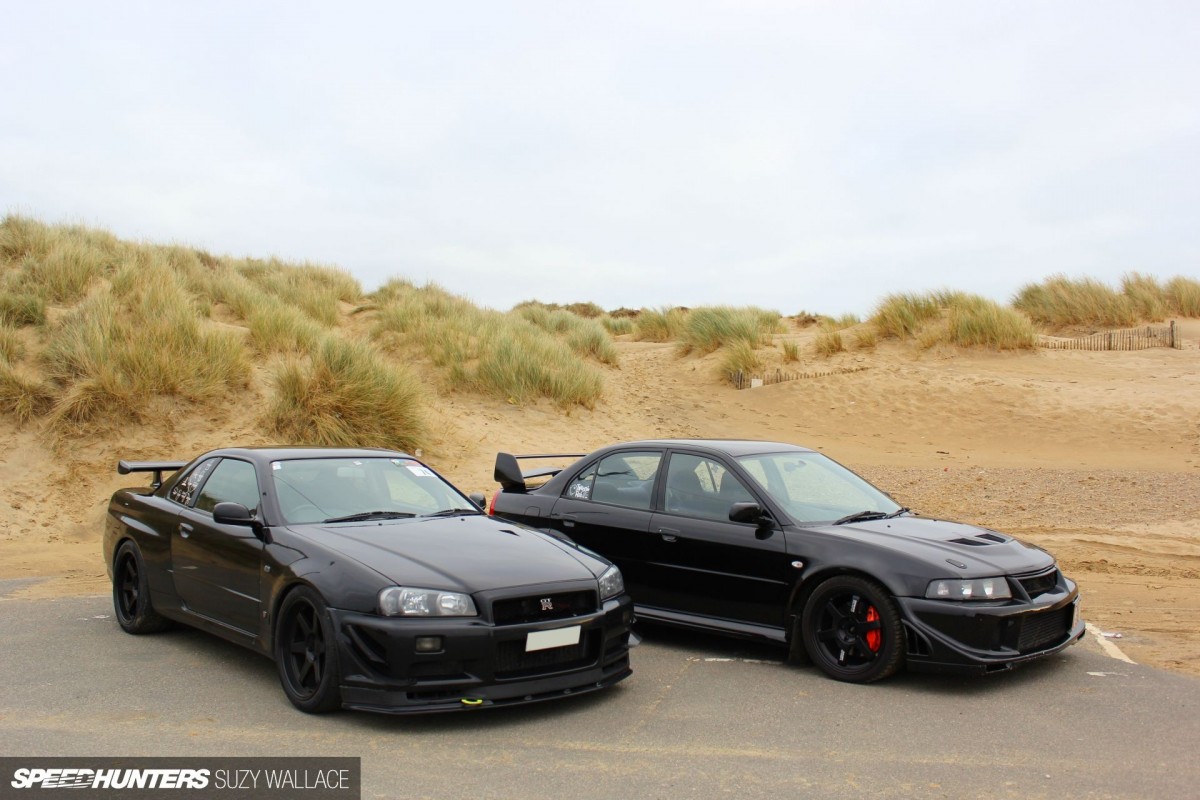 But that wasn't all. I've had a mild steering wheel judder for a long time that would tend to surface when braking lightly from motorway speeds. I'd changed discs, re-surfaced the pads, been on a hard braking mission to try and clean up any pad deposits, experimented with different tyres and eventually, not having much luck with anything, learnt to just ignore it. Now it was gone. 100%, completely disappeared.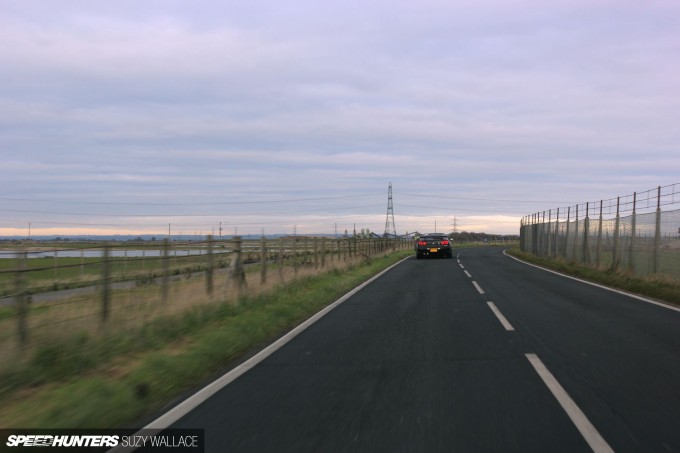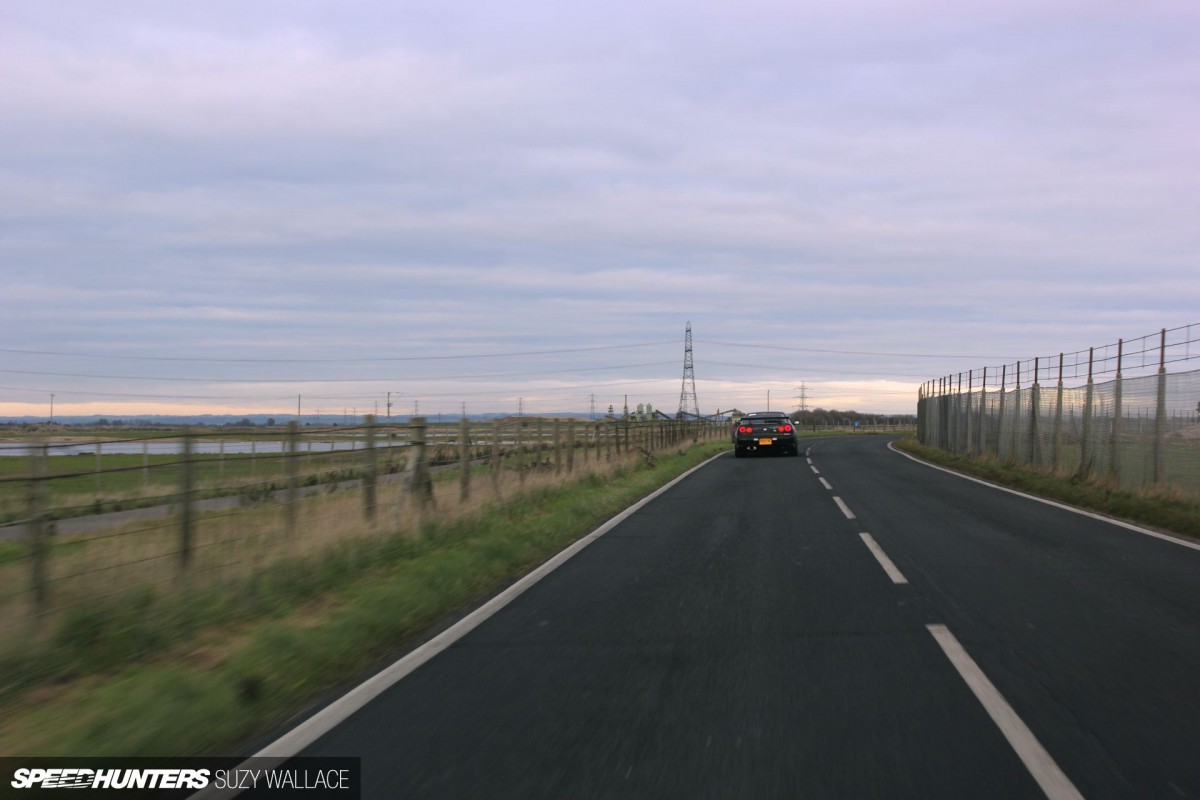 Some very minor steering wheel wobble that I've had around 70mph for years was also gone (that I attributed to my road tyres being hard to balance). By fitting the bushes, I'd not only improved the general feel but solved two minor annoyances I thought I just had to live with. Checks hadn't revealed any cracks or splits in any of the original bushes, so it was just general play. So, some good news – finally.
The downright ridiculous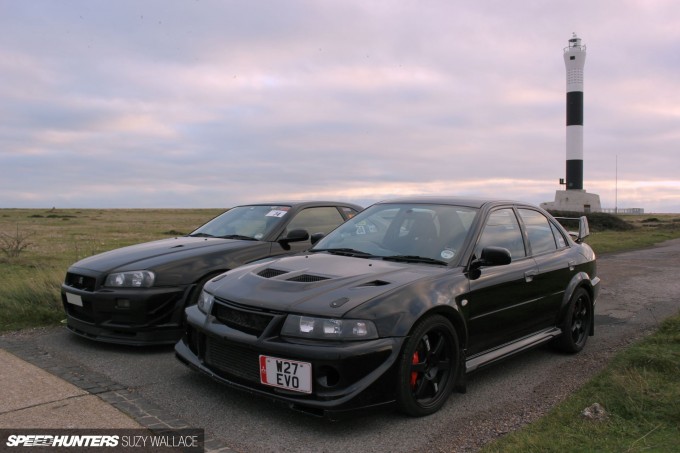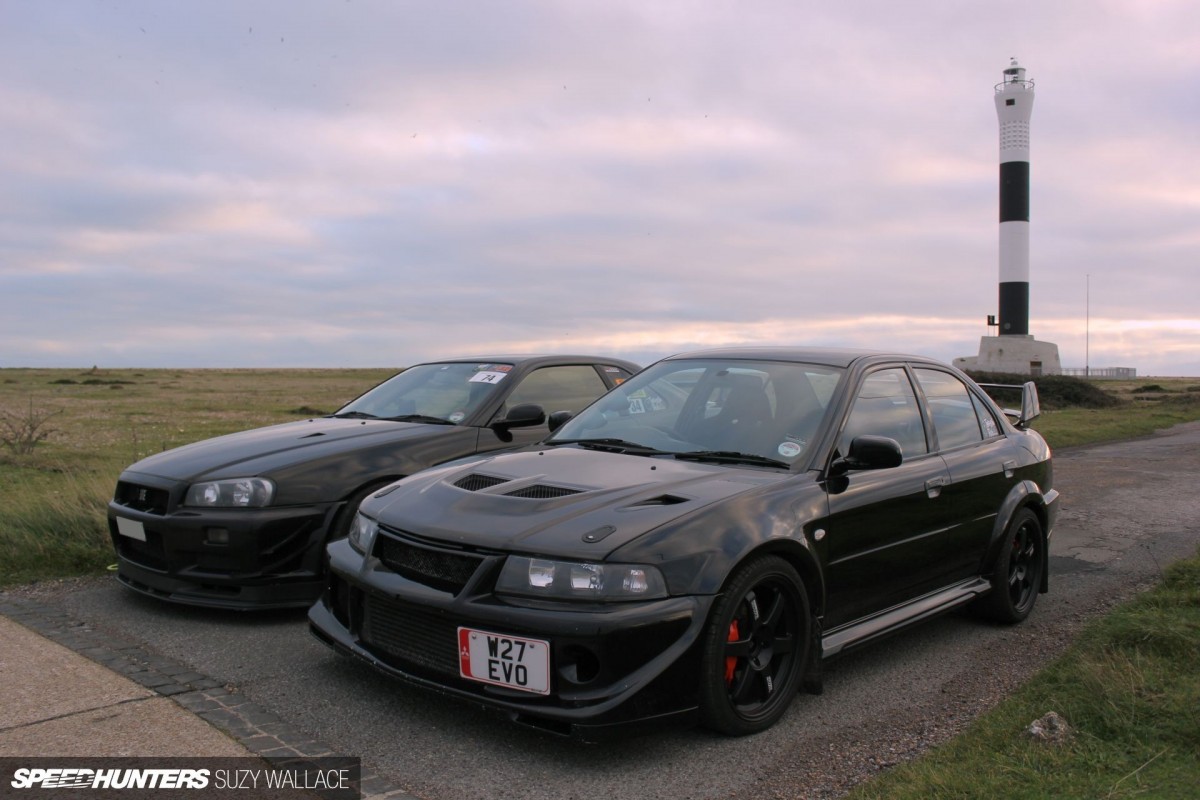 But that wouldn't last. Whilst driving around a few different locations, I occasionally thought I felt a knock from the front end under low speed, tight turns. Knowing that I tend to imagine the worst, I put the feeling out of my mind. When we returned from the drive out, I took a trip to my local empty car park, set the car on full lock and cautiously pulled off. The front end started knocking. My heart sunk. I knew that sound all too well – front diff bolts. You may remember that I only had these replaced about six months ago.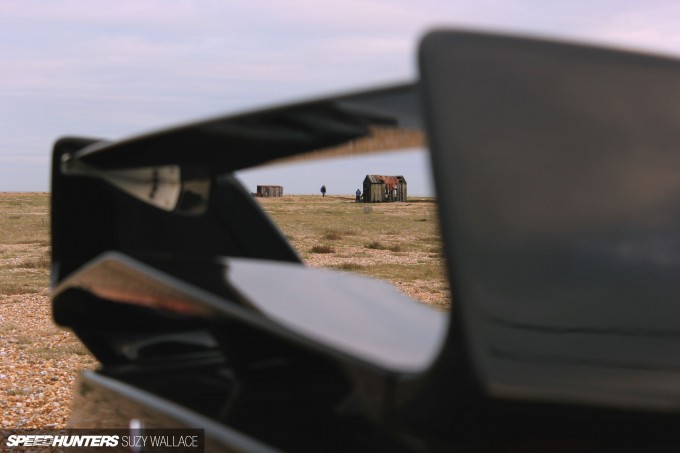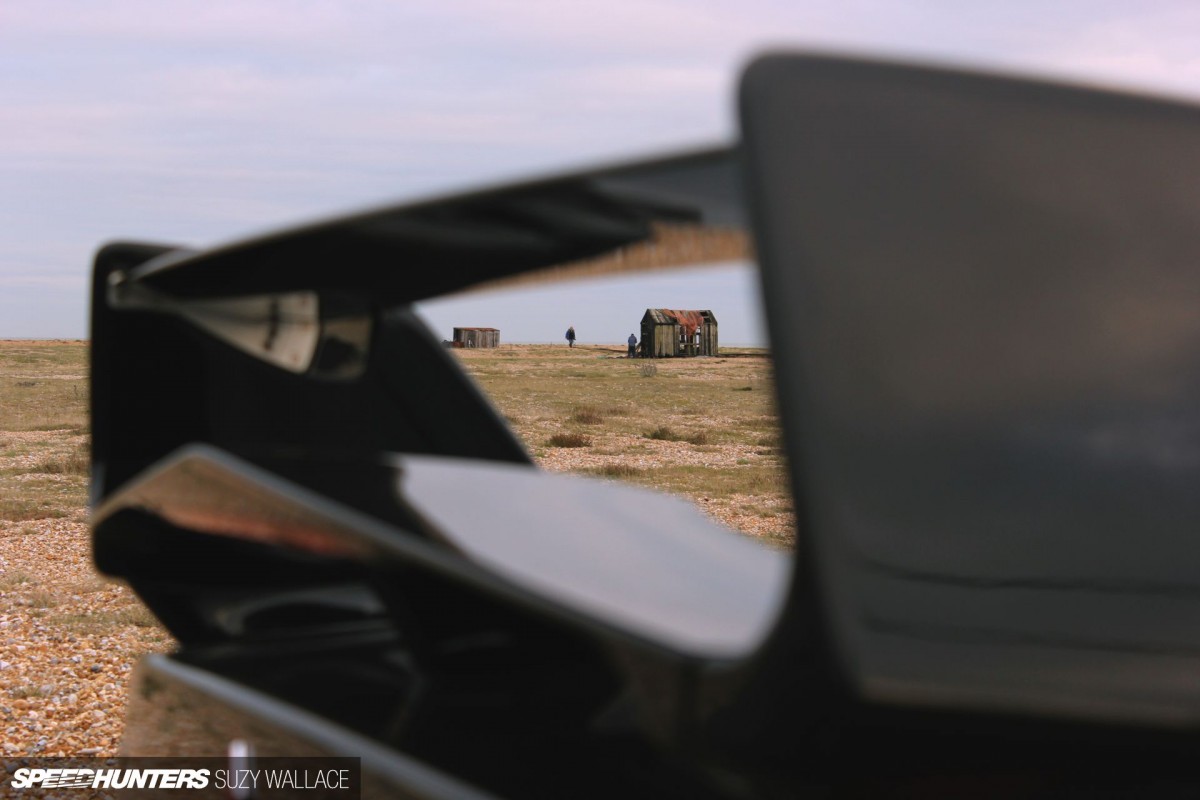 By now, I was thoroughly pissed off. I'd understand the constant issues if I was running huge horsepower, but it's just a lightly tuned stage one car. I'd also understand if I'd been throwing it around a ton, but I didn't manage any track days last year, nor sprints, and just one Nürburgring trip. The design of the Evo's front LSD means that the torque tends to loosen the bolts, so it's a common issue suffered by a lot of owners, but I'd heard that CliveW might have a solution, so there was only one thing for it.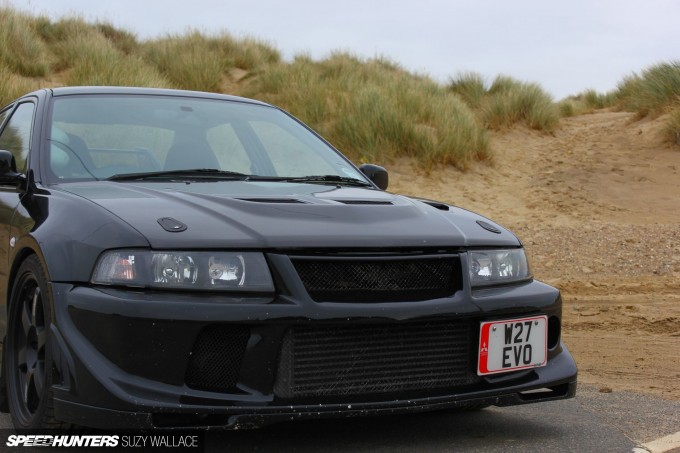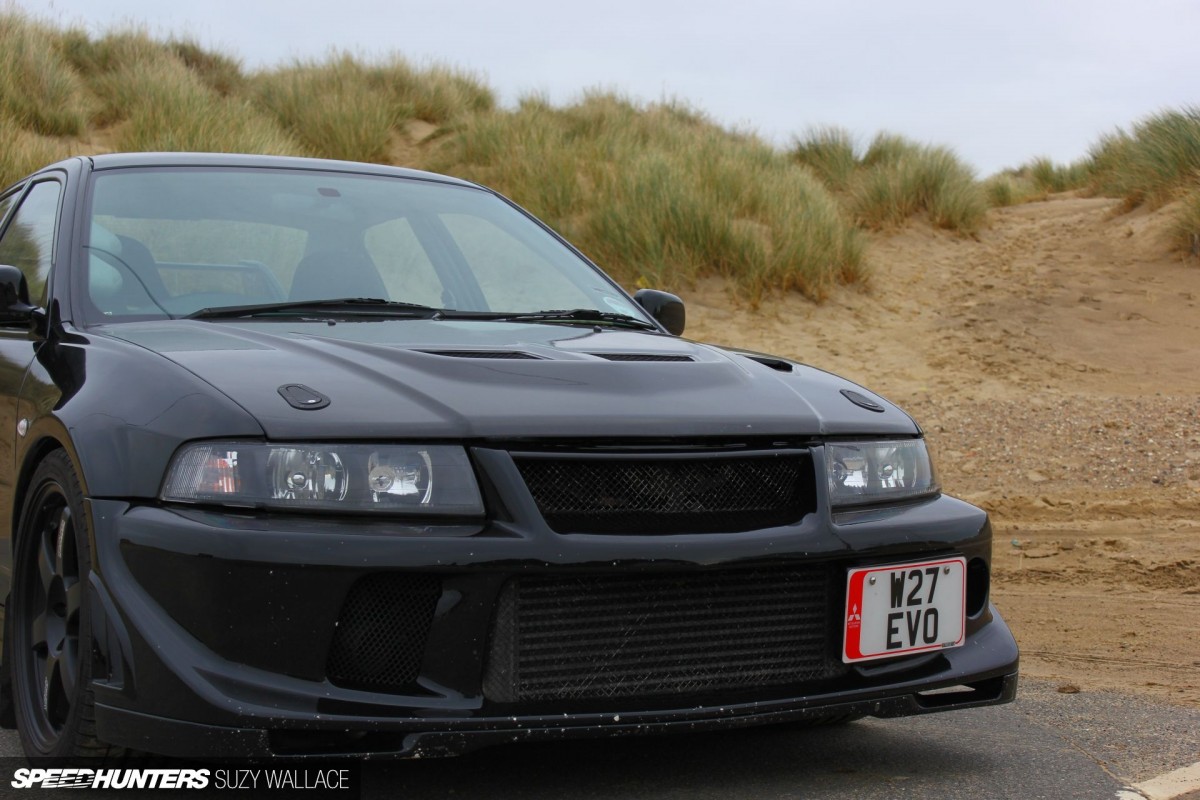 Frustrated, I once again got in contact. He confirmed that he did have a more permanent solution. But my run of bad luck wasn't over yet. I casually mentioned another issue I'd been experiencing – a resonant frequency vibration that only occurred between about 2,700rpm and 3,200rpm in fifth gear. There was no associated noise with it, just a shaking of the car. I'd assumed it might have been tyre wear or I might need new gearbox mounts, but Clive had a very different diagnosis: gearbox input shaft spline wear…
It's another common issue with the Evos (although one I was experiencing for the first time). The preload on the input shaft was set incorrectly from the factory – this puts pressure on the bearings which can eventually fail, but only some gearboxes are affected. Of course, that would happen to be mine. So now I was looking at another front diff rebuild and a gearbox rebuild. Deep breaths.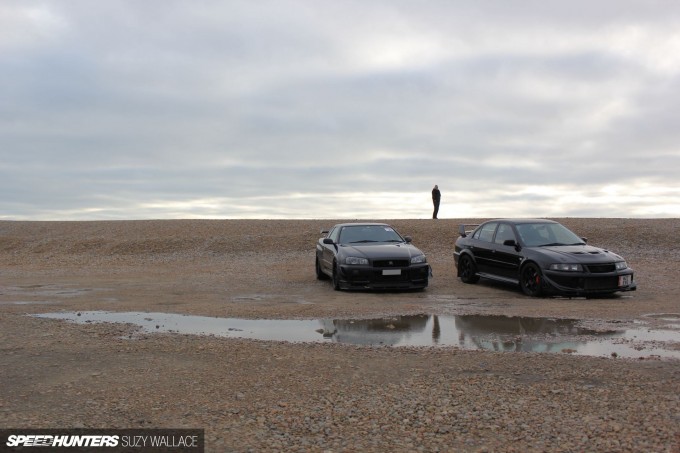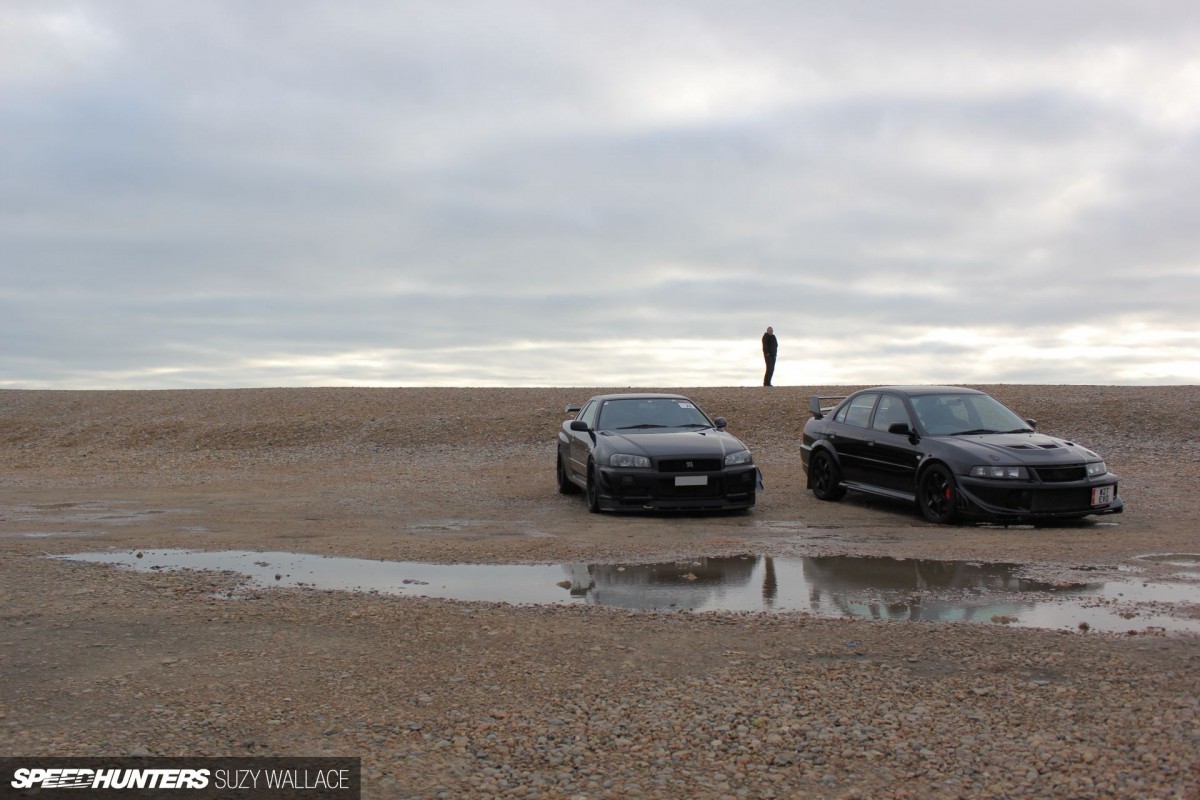 My hopes of stroking the engine and finally getting some more power out of her were in tatters. When I posted the news on Facebook, I was flooded with comments telling me to get rid of it, to sell it and cut my losses and that my car was cursed. I love my car dearly, but I'll admit, for the first time in five years of ownership, I put serious thought into selling up. But frustrated as I was, the fact that I'd just poured a pretty large amount of money into sorting the underneath and the rear diff meant that would have all been wasted if I did. Plus I knew I'd only buy another almost identical car and would likely be confronted with all the same problems that I've already solved.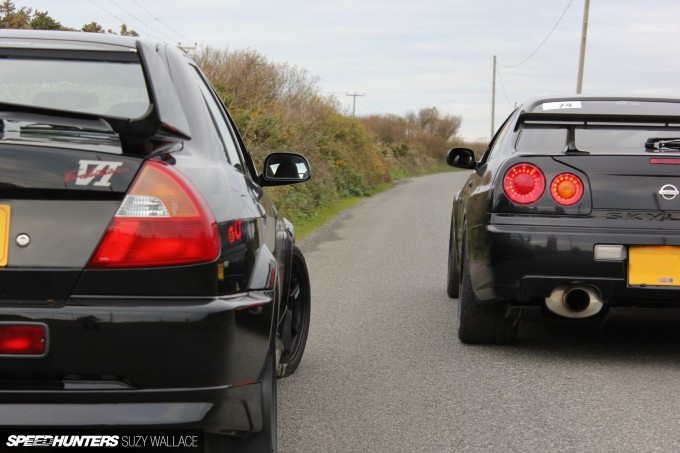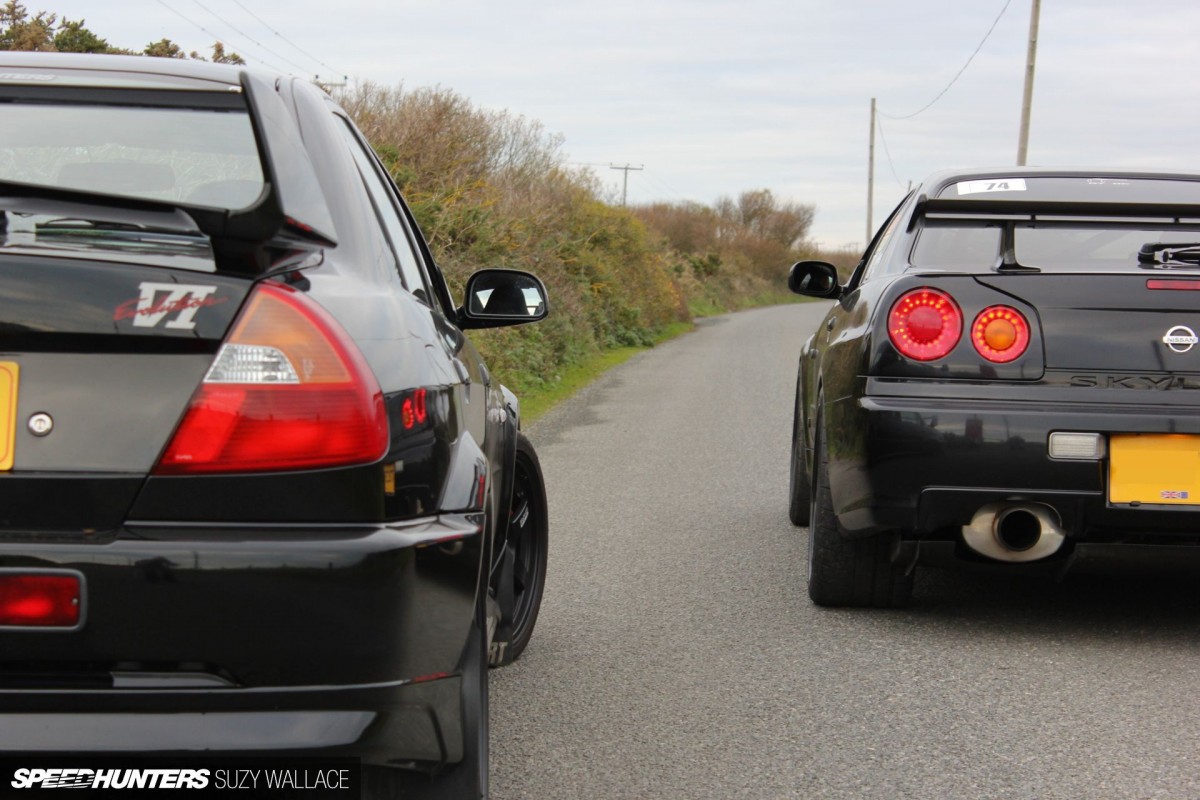 There was only one thing for it – to put up and shut up. December was so busy that I didn't get to speak to Clive again until early January. He then confirmed he could do both jobs, but was fully booked until mid February. That would mean three months of the car not being right. But there were no other options.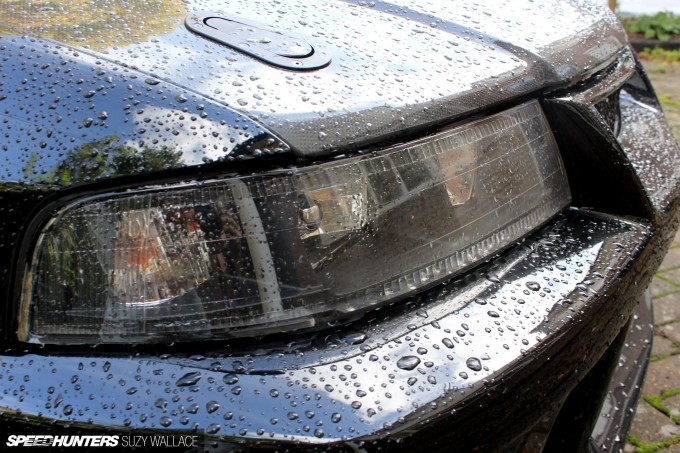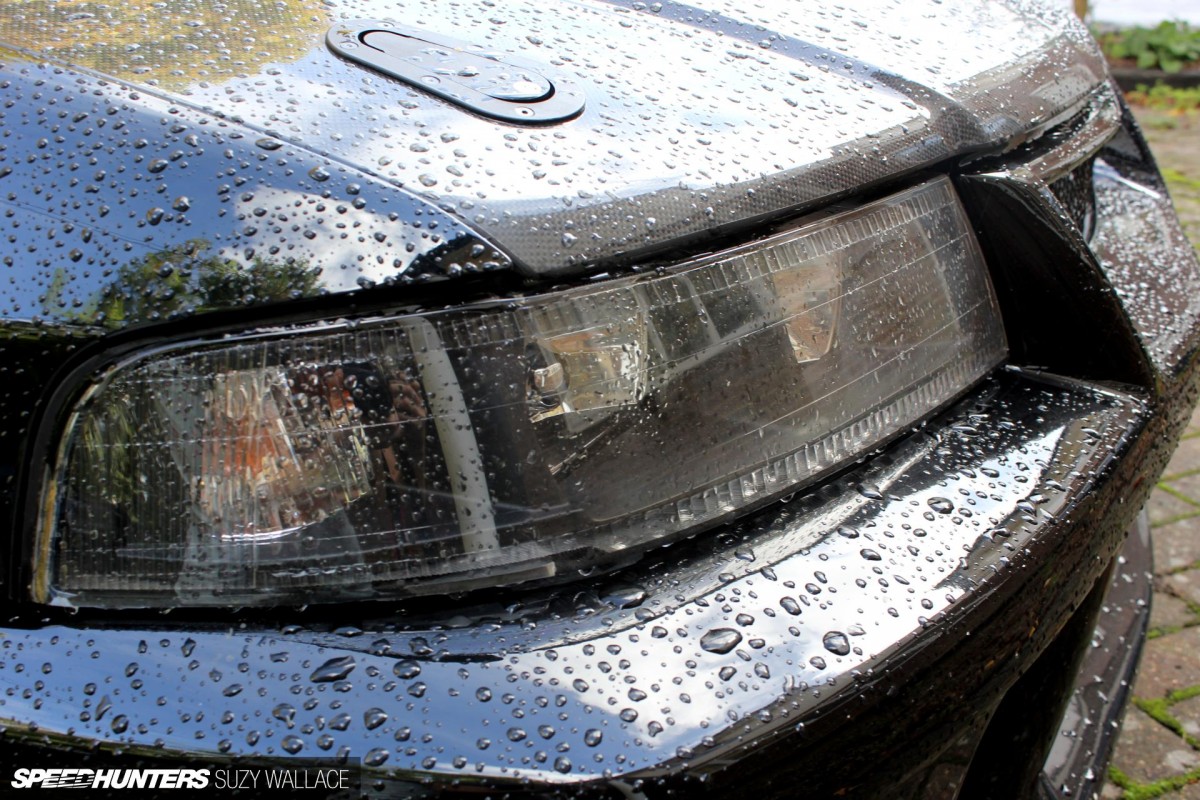 The car became an expensive driveway ornament. For 12 long weeks, I glared at it from behind my window. I forgot what it was like to drive and enjoy it, I refused to wash it or look after it in any way and resentment began to build. Friends were in the process of installing upgrades to their cars and all I was doing was throwing money at mine to keep it going.
We're not done yet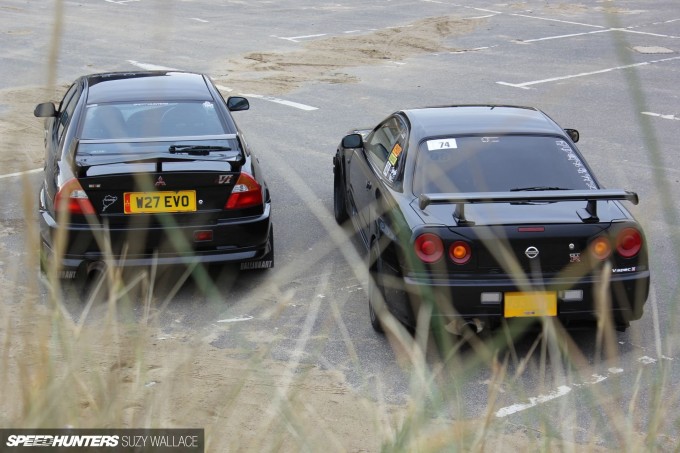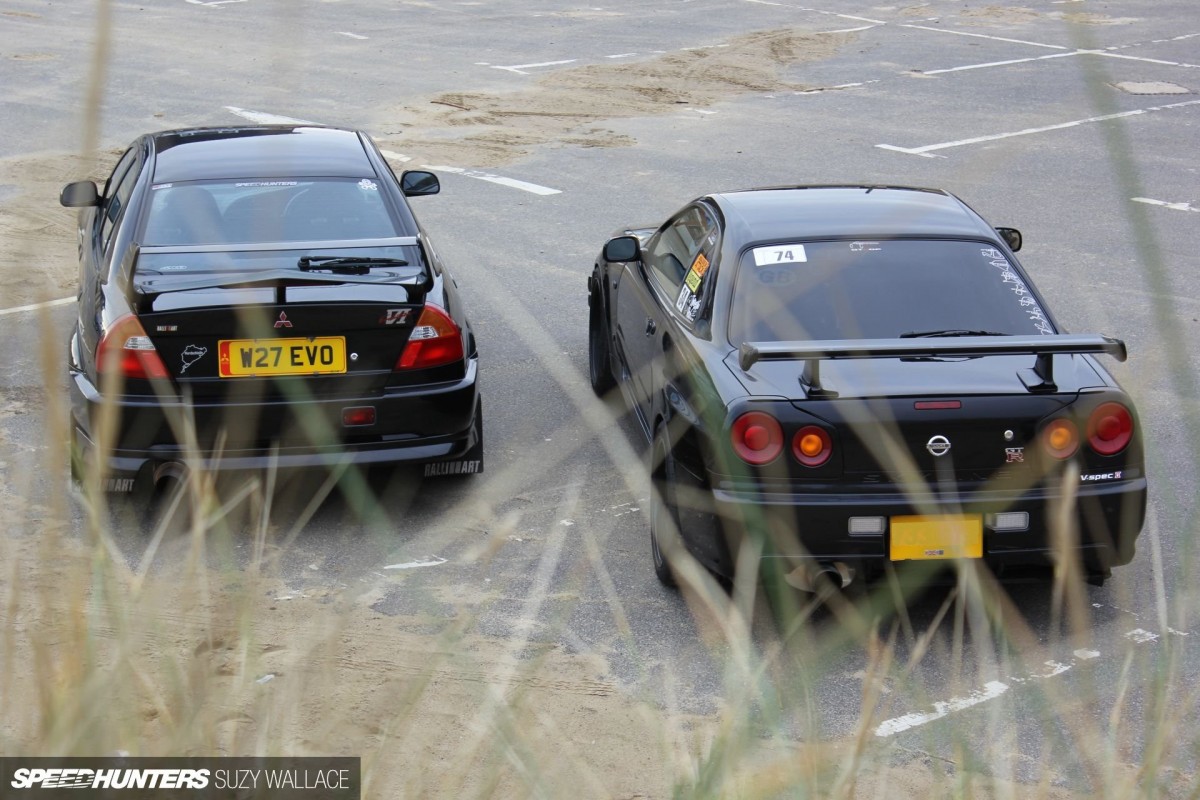 Our relationship started to be rekindled in the week of Valentine's Day, when I celebrated by returning the car to the garage, getting the gearbox and transfer box out and shipping them to Clive. I was taking no chances this time – the transfer box was the ONLY part of my drivetrain that hadn't caused me issues, so I was sending that to be checked too. If that went as well, I would truly burn the whole thing.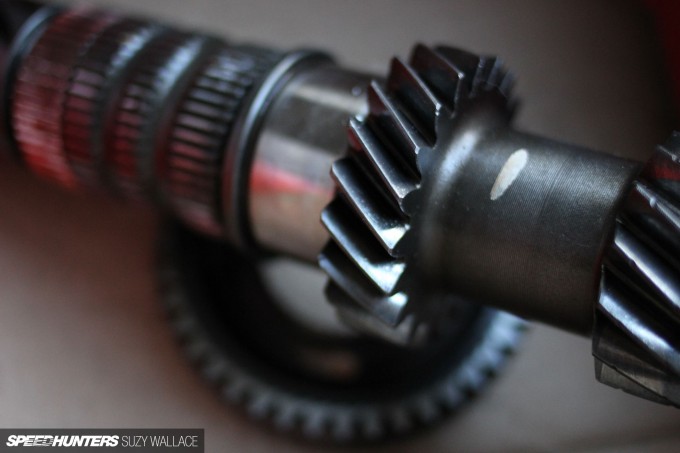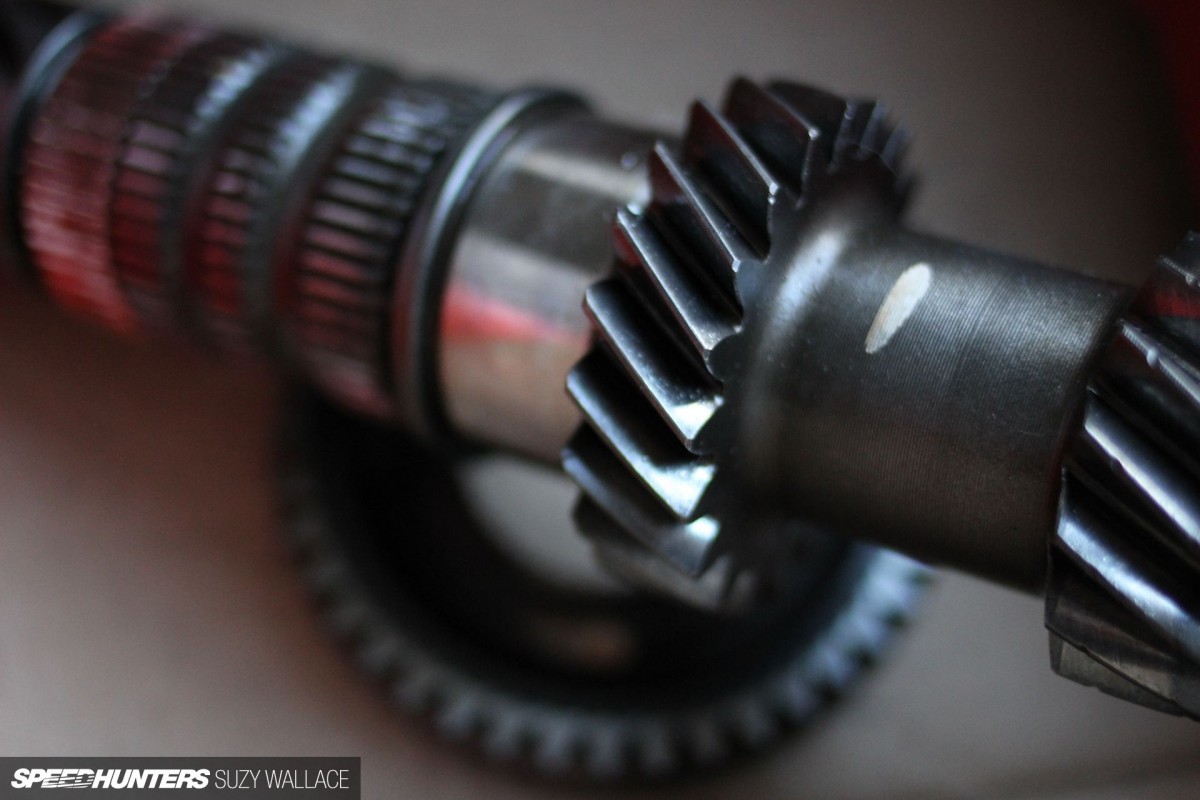 Even this part didn't go smoothly. The original couriers didn't turn up on time and the second courier company wanted a £350 surcharge to pick up something that was on a palette. The package was eventually picked up, then didn't get delivered on the day it needed to – the only time Clive had an opening. Eventually, it arrived and the rebuild process started. The front diff was fixed in a more permanent fashion and the input shaft proved to be more worn on the spline that fifth sits on, than any Clive had ever seen. I was Jack's complete lack of surprise. So, a new input shaft was needed, fifth gear was replaced and a higher load output shaft bearing was fitted. Well, at least I acquired a new desk ornament.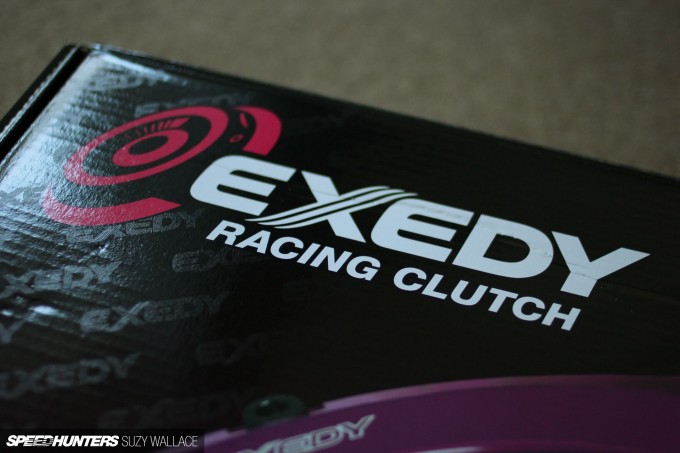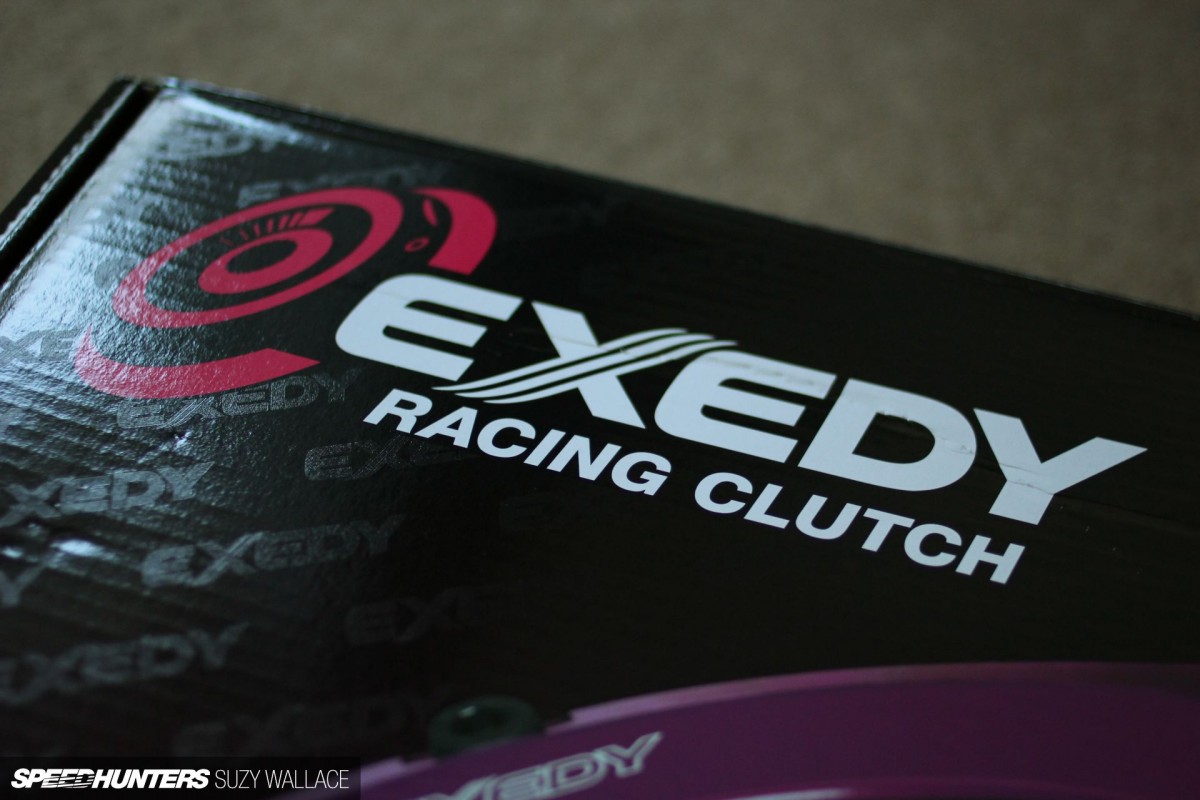 But the car still wasn't done with its torture (you seriously can't make this stuff up). Whilst taking the gearbox out, it was noticed that the standard clutch was very worn. I might have known. Quite honestly, if the whole car had spontaneously combusted at this point, I really wouldn't have been surprised. Money was tight though, and I didn't think I could afford the replacement I wanted, but a nice surprise meant an Exedy twin-plate was soon fitted. Time to learn how to really launch this car!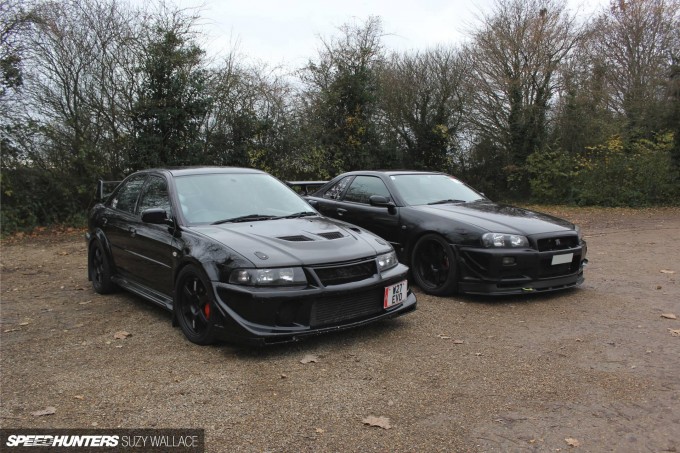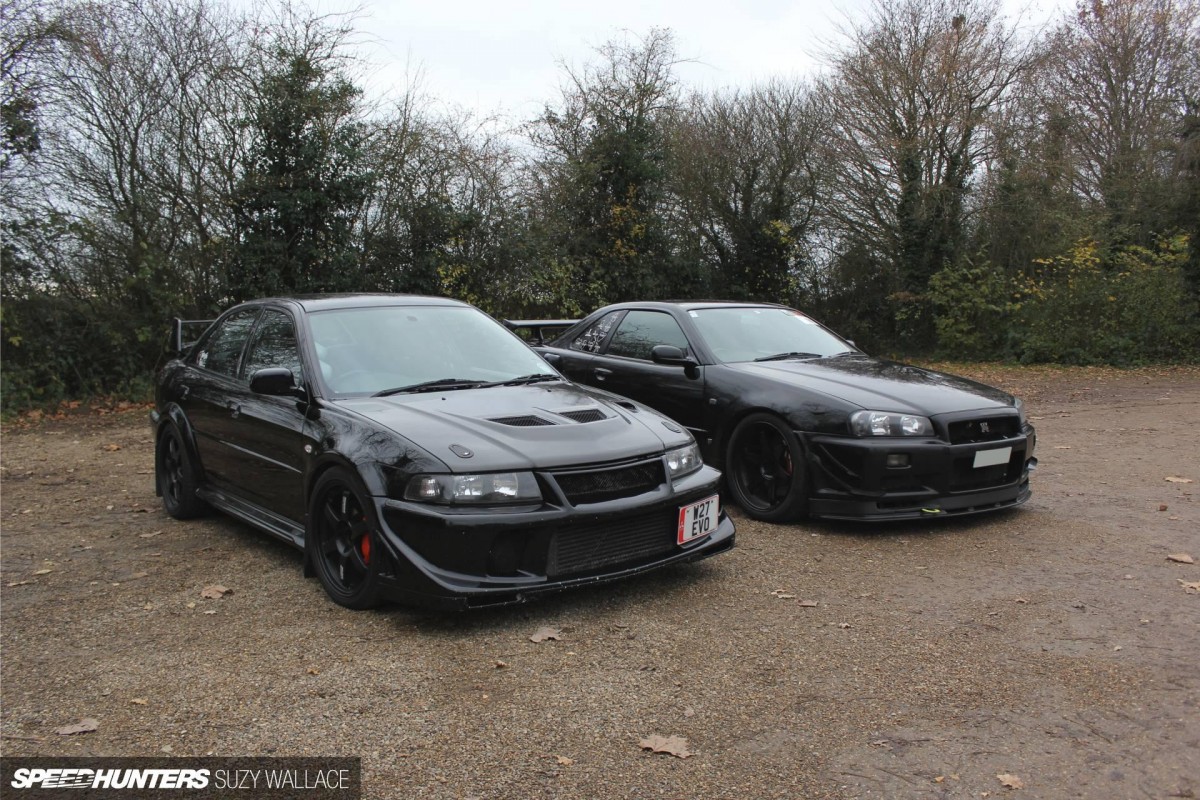 My exhaust manifold gasket had been blowing, so that also got replaced. To everyone's surprise, when the worn old one was removed, it was found to be a 2.5″ version. On a 3″ downpipe. I've no idea which idiot thought this would be a good idea, but the welcome news was that at least I'd get a free power hike, albeit a very minor one. Still, I'd take anything I could get at this stage! Whilst we were there, I also binned the remains of the air-con system – it had not worked for a while and removing it not only saved me about 20kg in weight, but also put less strain on the engine with the pulley removed.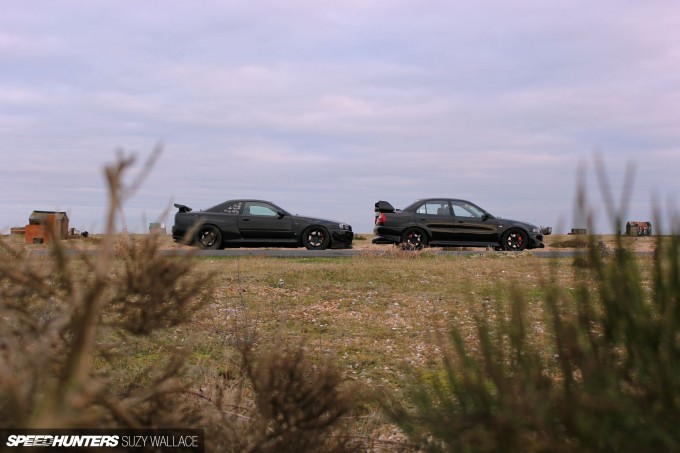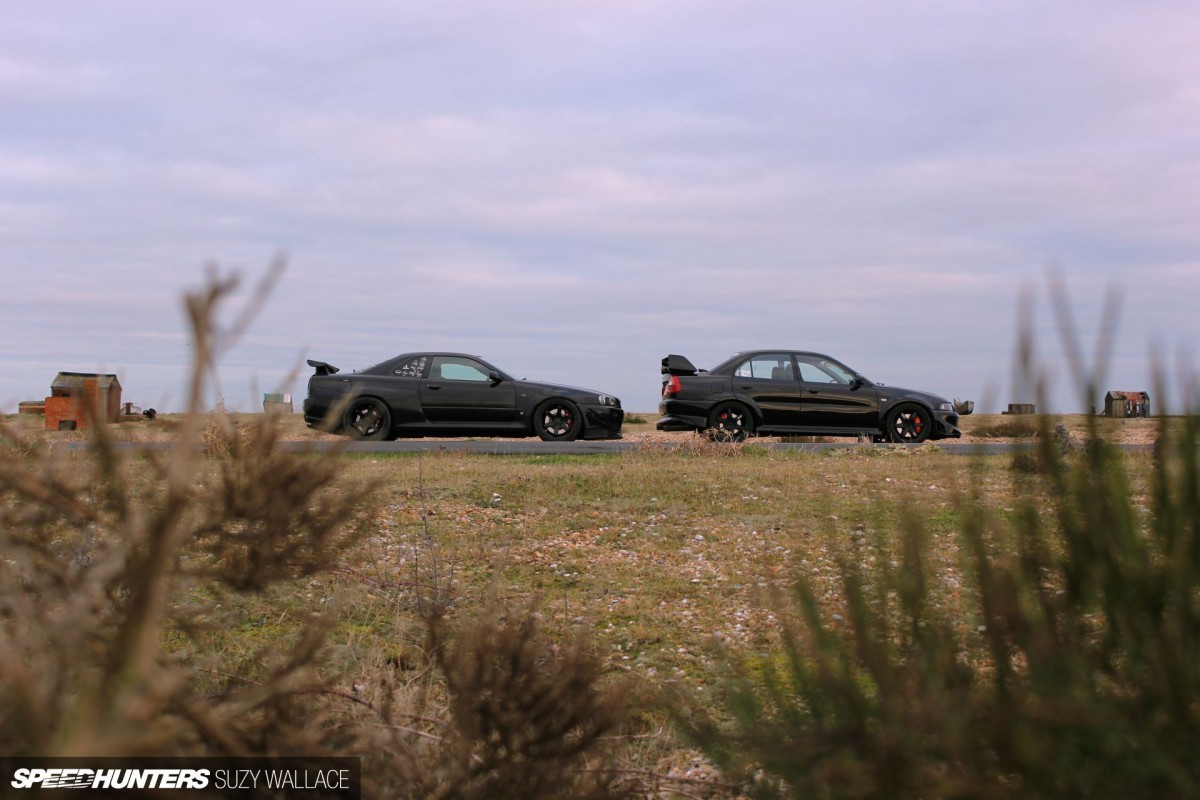 At last, everything was finished. The car's finally back and I can happily confirm, working perfectly. No judder, no knocks, no squeaks, no diff noise. It's been great to be able to drive her again, and with the weather finally starting to improve and a sprint event booked at Castle Combe at the end of the month, I'm cautiously optimistic that this will mark the turning point between the bad bits of W27 EVO ownership and the good bits. For now…
So what do you think? Can cars really be cursed? Is it just a bad patch that you need to push through or is it destined to repeat itself, over and over again? Has anyone else out there had bad luck to rival mine?
Suzy Wallace
Instagram: speedhunters_suzy
suzy@speedhunters.com