Mental mods
If someone asked you what the best mod you could do to go faster would be, what would you say? An ECU remap for a boost of extra power? A sticky set of tyres to give you some extra grip? Uprate your suspension to make the car handle better? That's all well and good, but what about the one constant in every car you drive – the one thing that stays the same no matter what power, drivetrain or engine configuration the car has? You.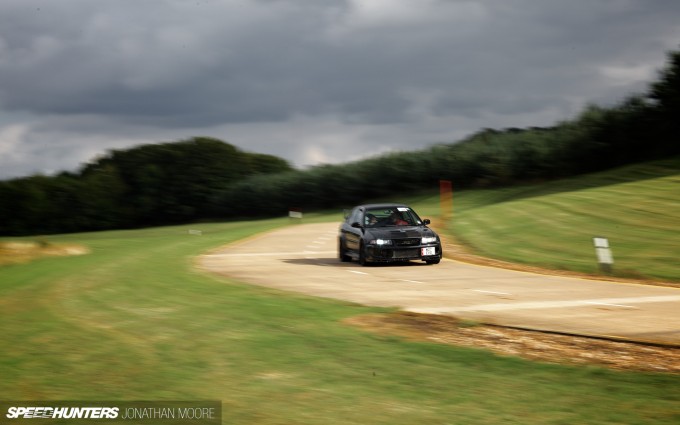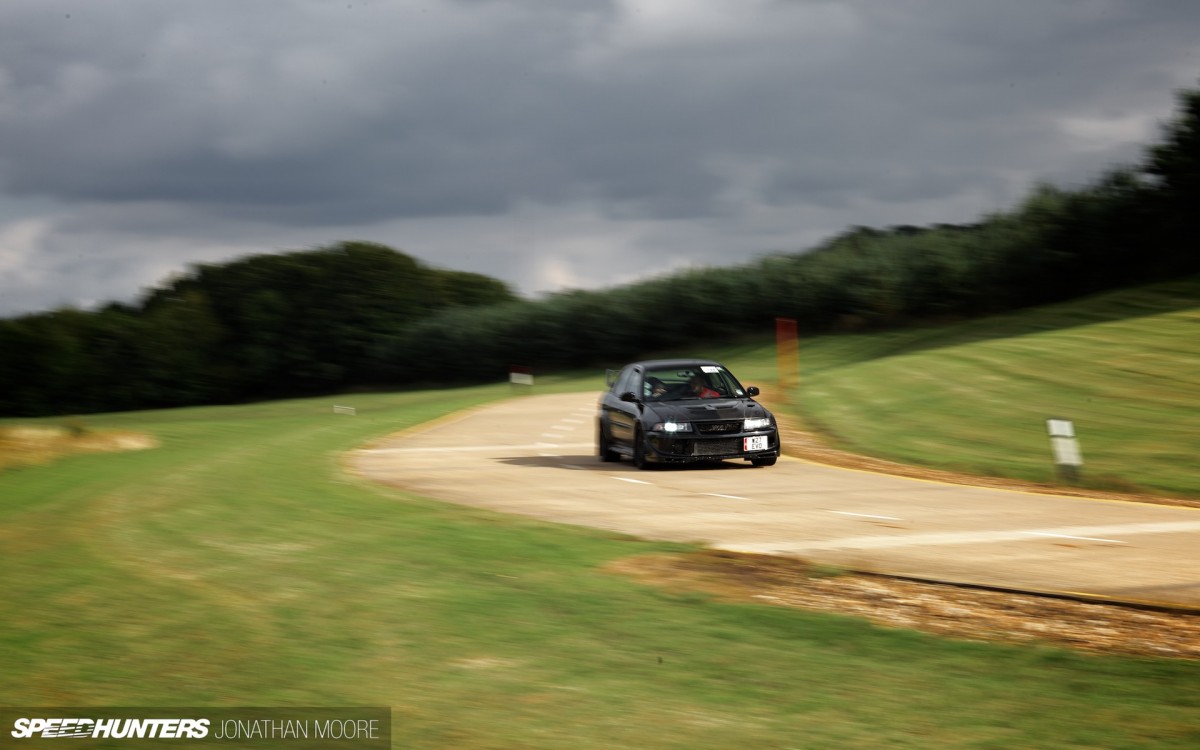 It's something people often overlook – whether that be because of egos, or just oversight. Not long after I picked up my Evo, about four years back, a group of my Skyline buddies went along on a driver training day and came back raving about it. My interest was piqued. At the time, I was yet to do a proper track day in the car, and I was well aware that it was capable of going much quicker than I could, so I signed up for a day with CAT Driver Training.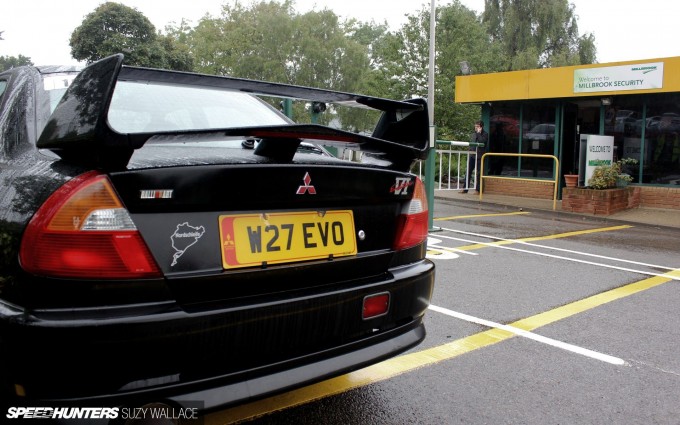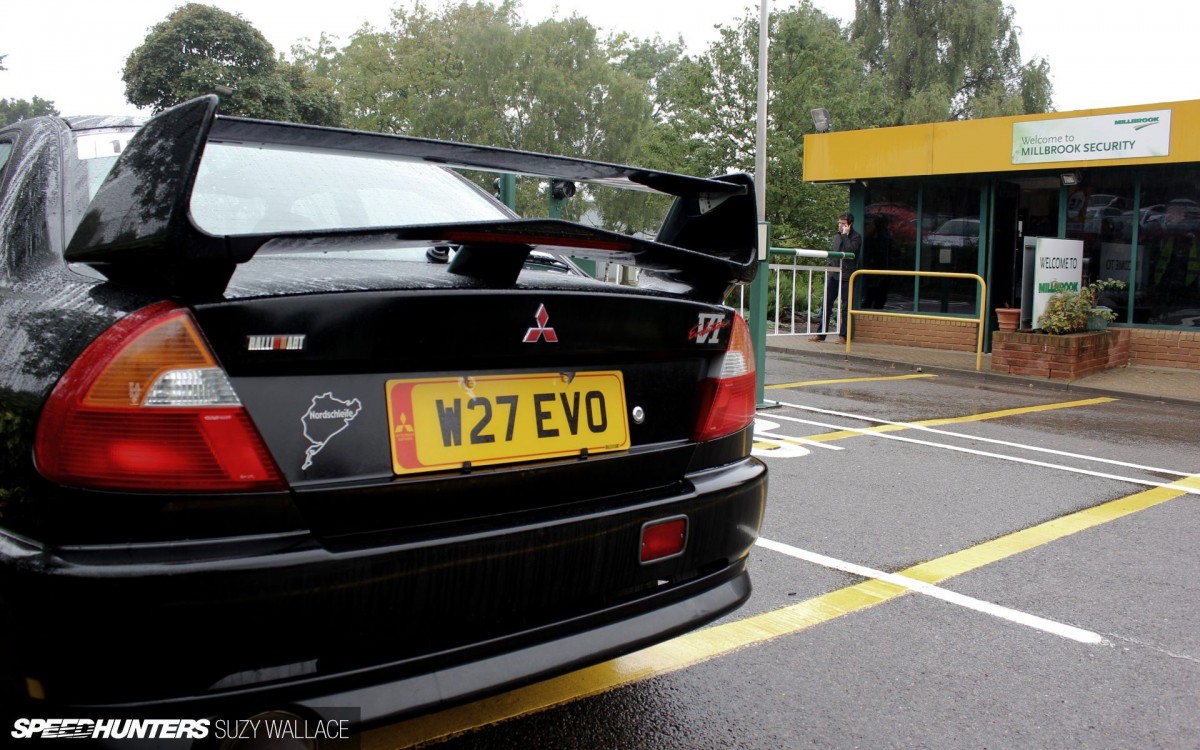 You might be scratching your head and thinking that you already know how to drive but this isn't about how to change gear or clutch control – CAT Driver Training specialise in teaching performance driving techniques. My first visit was a real eye opener and it taught me a lot that I still use – both on track and the road – to this day. Recently, nearly four years after my first visit, I was to finally get to go back and take the next step in my learning.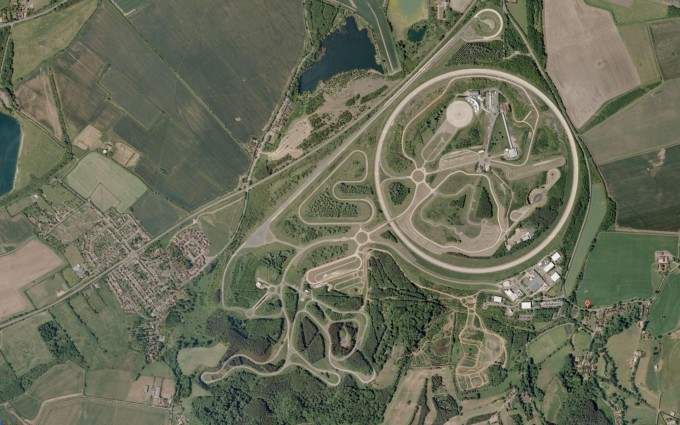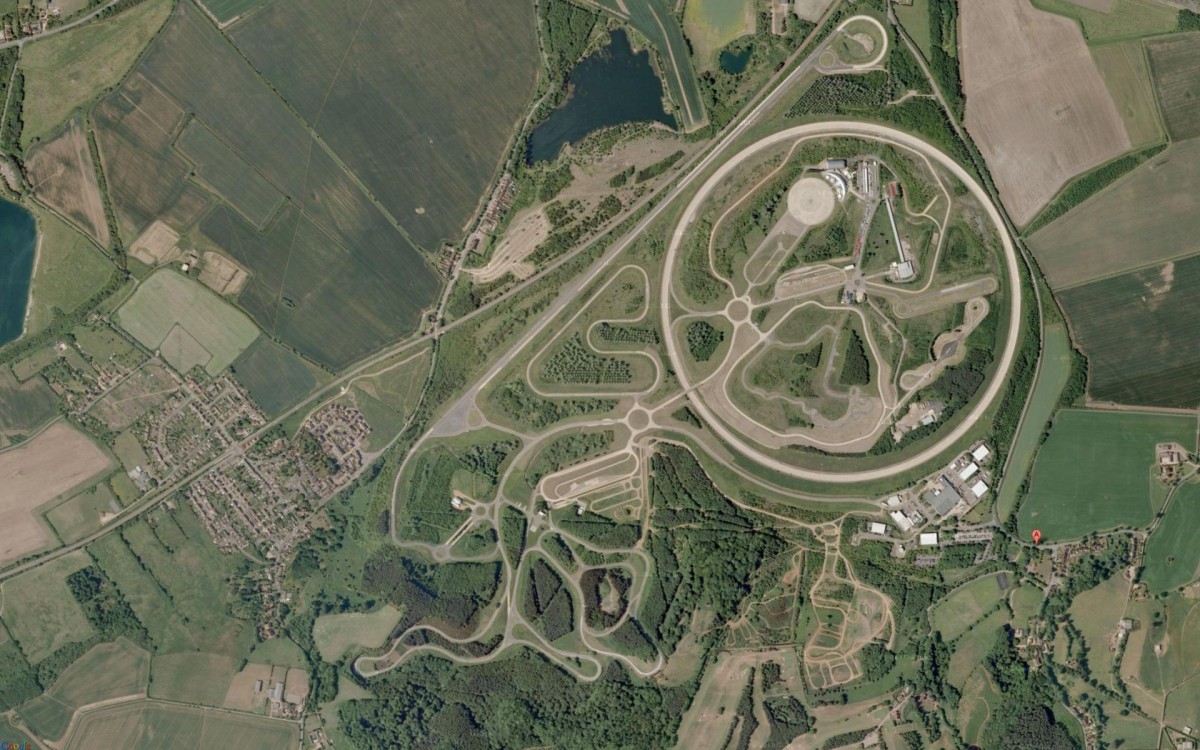 It's based at Millbrook Proving Ground, a private testing facility used by many car manufacturers. What this means is that the team have unrivalled access to pretty much any environment you might possibly need in order to test out the capabilities of both yourself and your car. A mile straight to test acceleration and practice braking techniques? Check. A skid pan to check out what your car's grip limit feels like and practice going over it without anything to hit? Check. A handling course to practise cornering techniques? Check. A high speed bowl to see what your car is capable of top-end? Check. Looping, twisting alpine circuits to put everything you've learnt into practice? Check.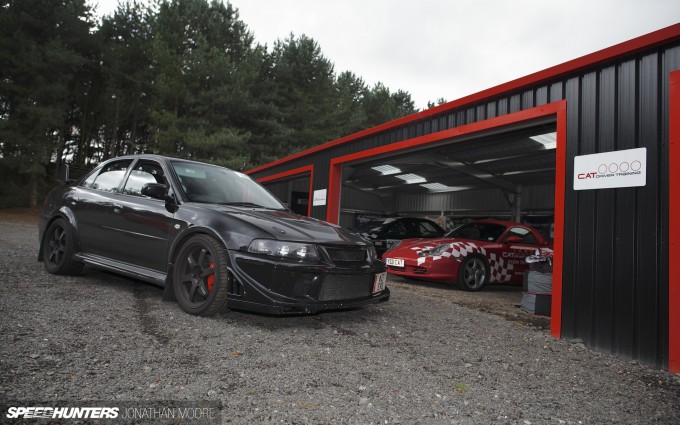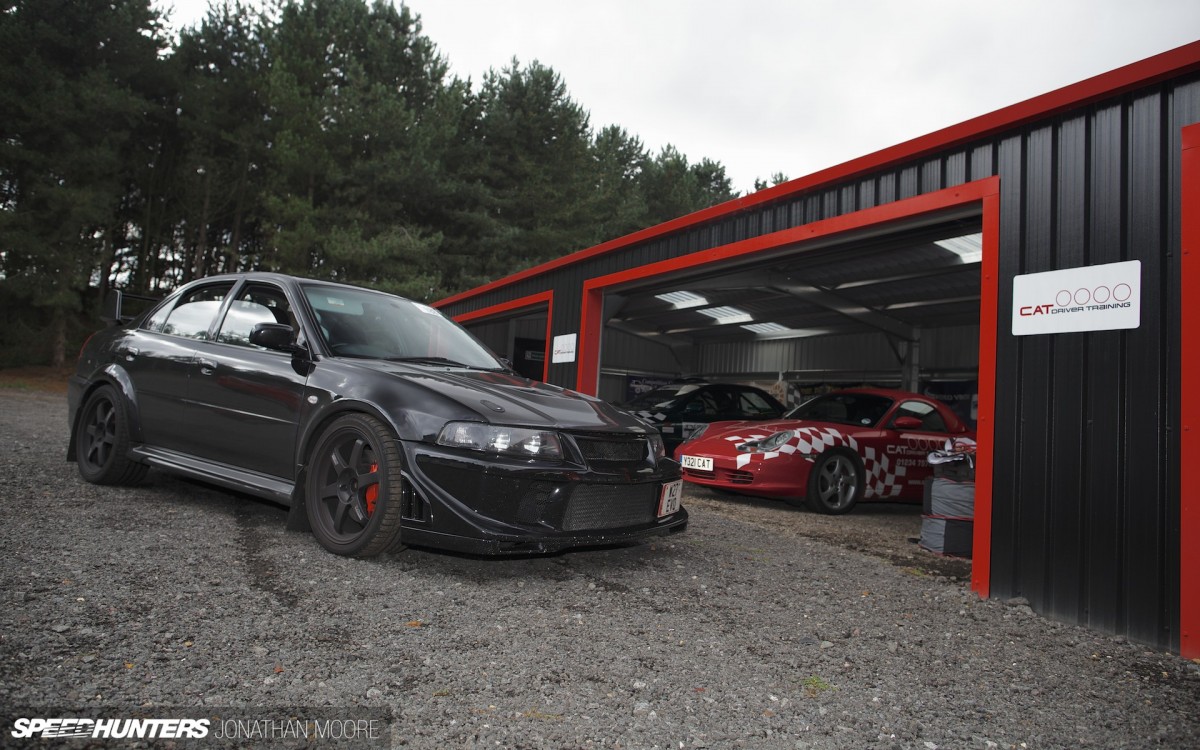 There's also a ton of other sections designed for things that would make most modified car owners' blood run cold – 25 percent inclined slopes, severe pot holes and textured surfaces that simulate a year's wear on suspension in one lap. Taking a wrong turn is not advised! After being met at the security-patrolled entrance, you're led to CAT DT's base, situated just off one of the alpine circuits. In fact, it's just round the corner from where James Bond's Aston Martin was famously rolled a record-breaking number of times. That's definitely not something I'm going to try and attempt though!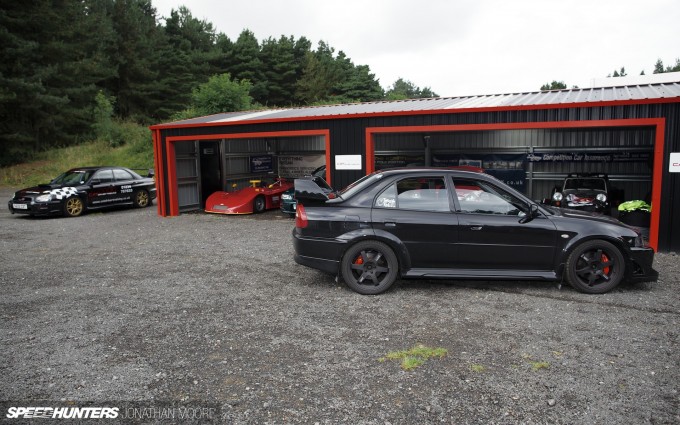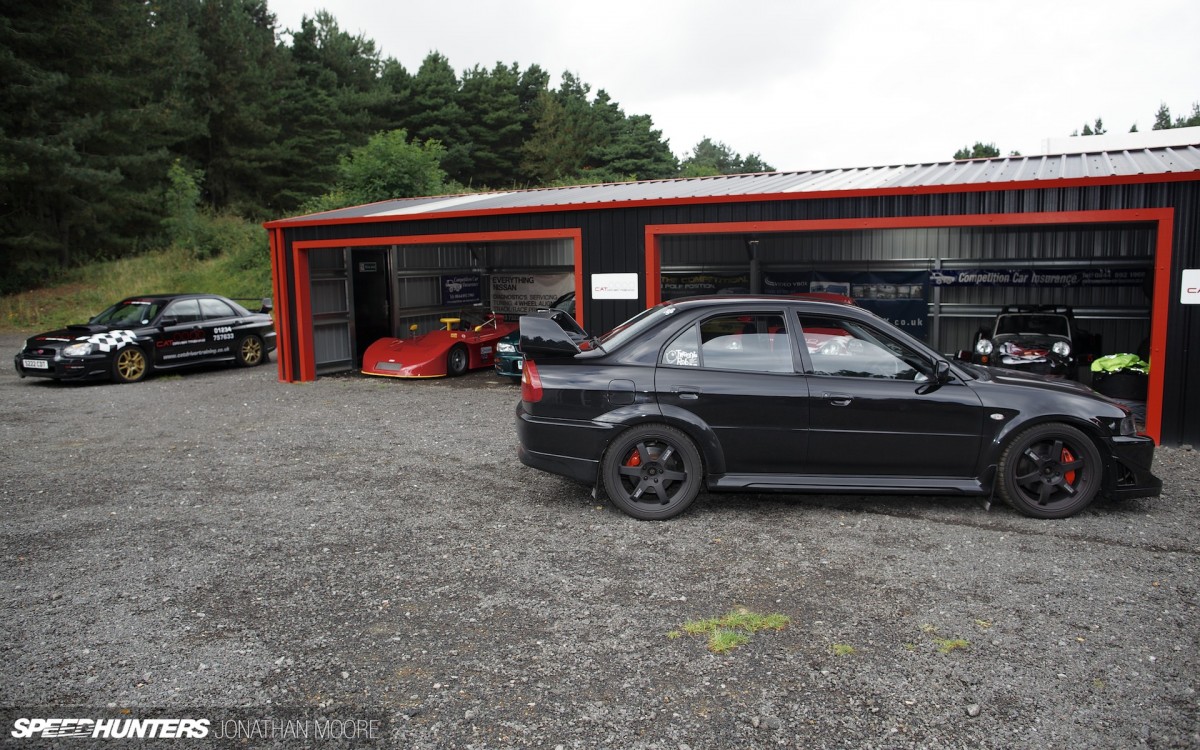 There are a number of cars that live here – both from CAT DT's fleet that are available for participants to drive and learn different skills in…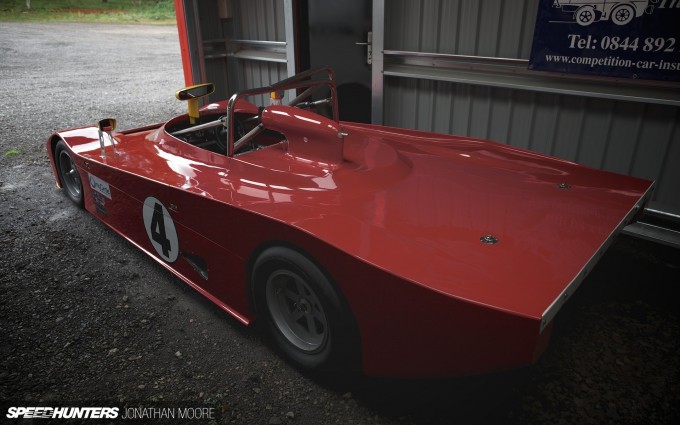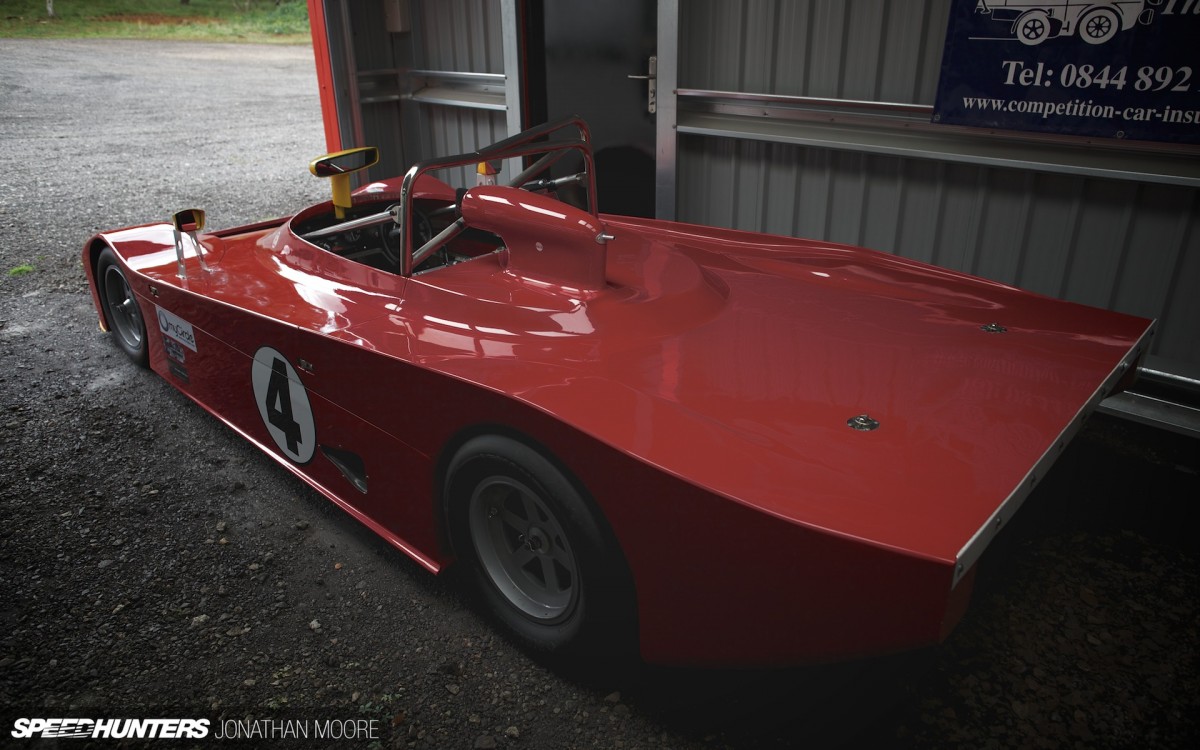 … plus also some more 'recreational' cars, including this lean, mean '83 March that will be its focus to race next season…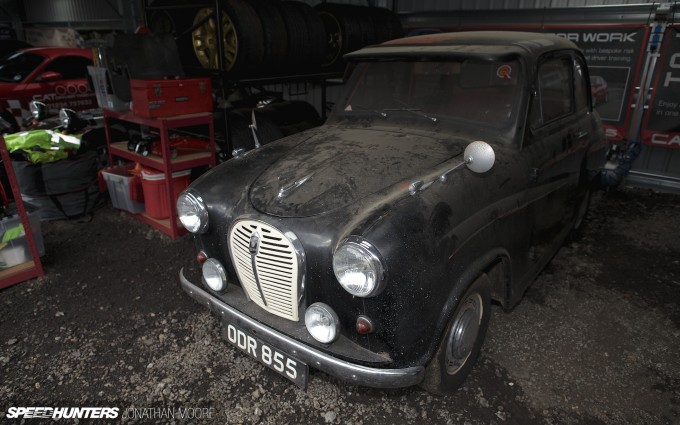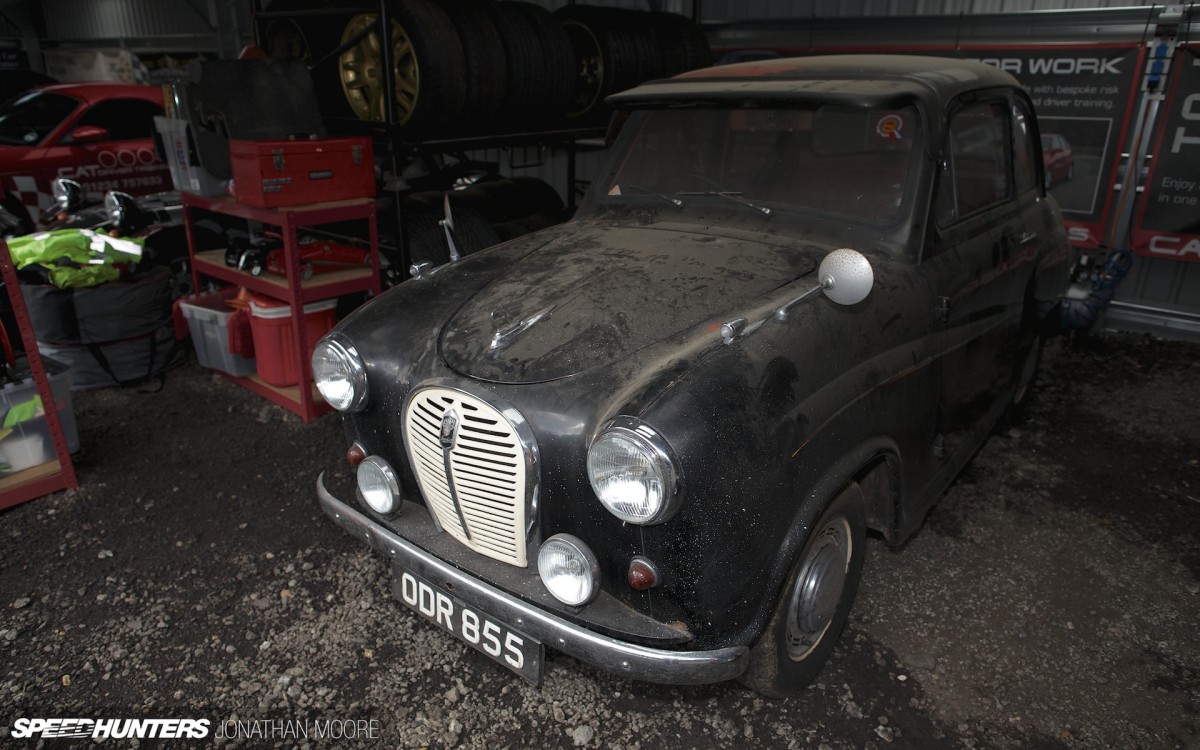 … and an Austin A35, that is earmarked for restoration, and then possibly a bit of historical racing.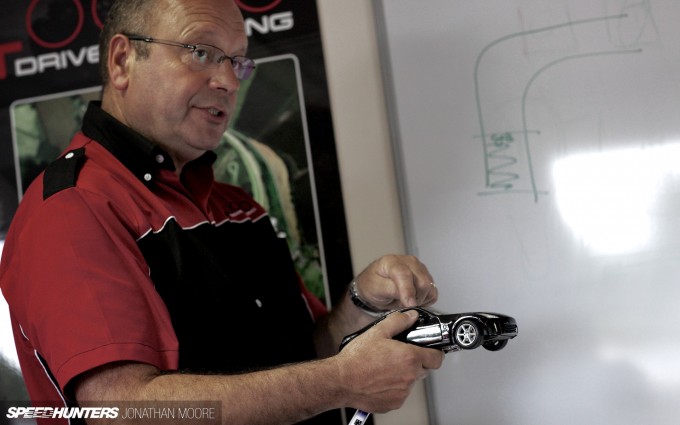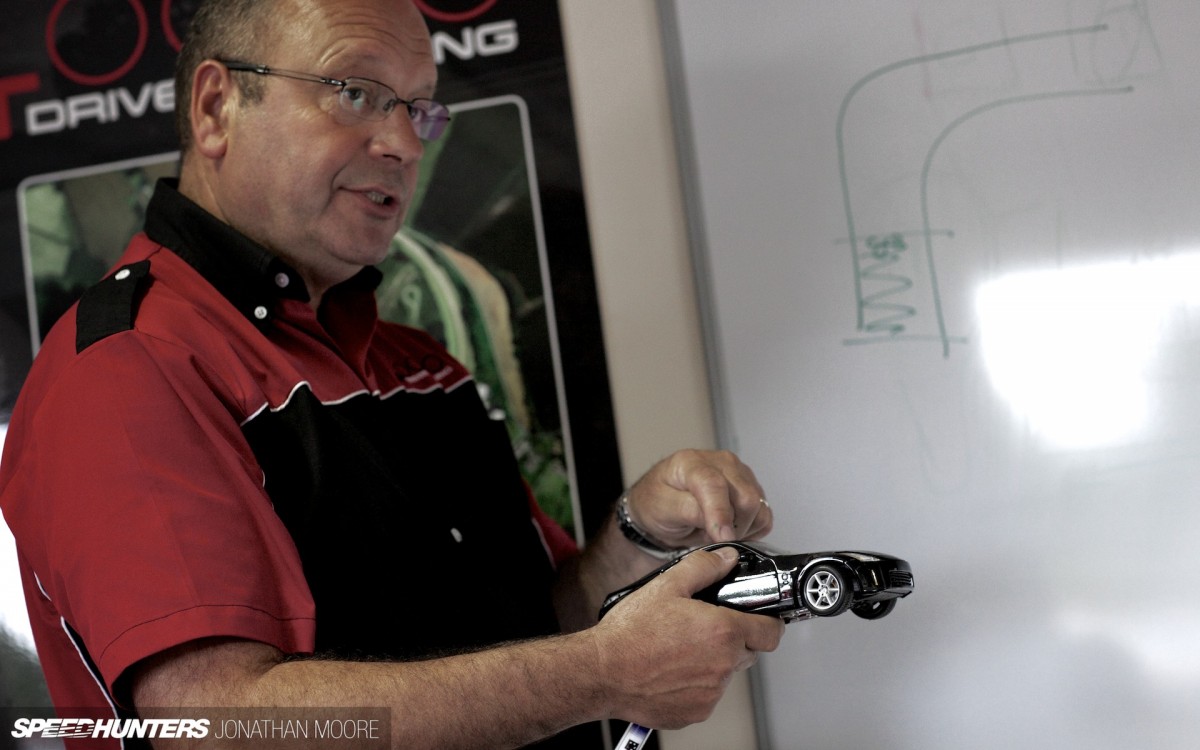 Although I was a bit sidetracked by the awesome little outdoor garage, that wasn't what I was here for either. So it was time to leave the car and head inside. This is Colin, who is CAT DT's Chief Instructor. As well as being a generally lovely guy, Colin really knows what's he doing. He began racing at the age of 18, completed an engineering apprenticeship with Rolls-Royce, worked for a Porsche specialist, and then took up a role with Nissan as a test and evaluation driver, where he headed up the Driver Training department.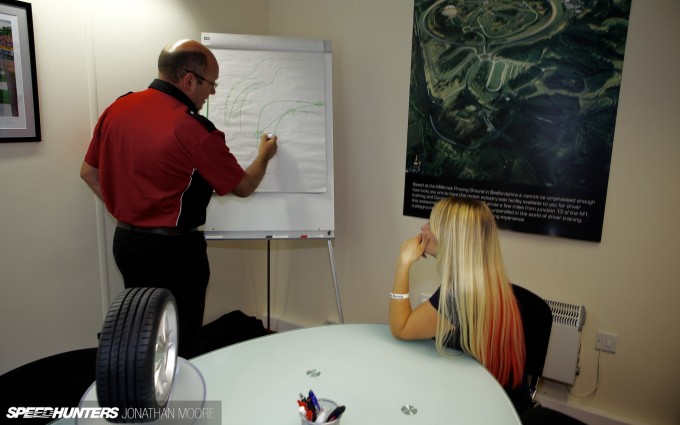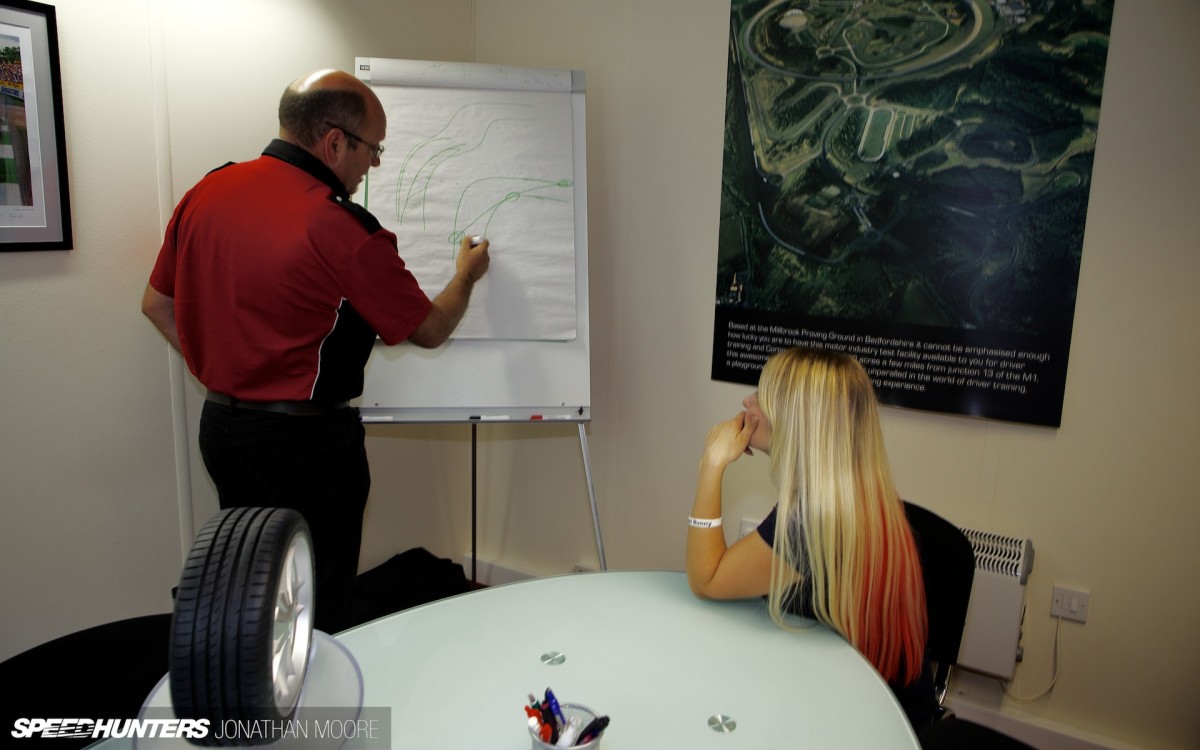 Whilst there, he also looked after press vehicles during press events and was a pool driver for the testing of Nissan products on the Nürburgring. It's from Colin that I've learnt my lines round the Nordschleife and he, in turn, learnt them from Dirk Schoysman – a name who may be familiar to any Skyline owners out there, as he was responsible for developing the chassis of the R32, 33 and 34 Skylines, and is recognised as one of a handful of 'Ring-meisters', having completed over 14,000 laps of the famed circuit. One time at the Nordschleife, whilst in a standard Ford Mondeo with Colin at the wheel, and three other passengers, we went round the outside of at least two Porsche GT3 RSs mid-corner. If that doesn't make the man a hero, I don't know what does.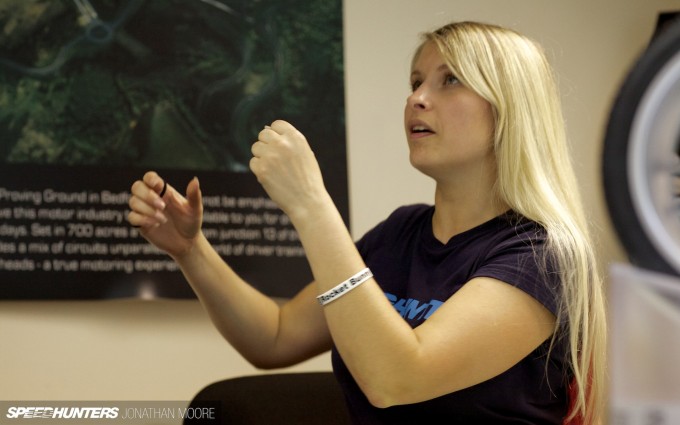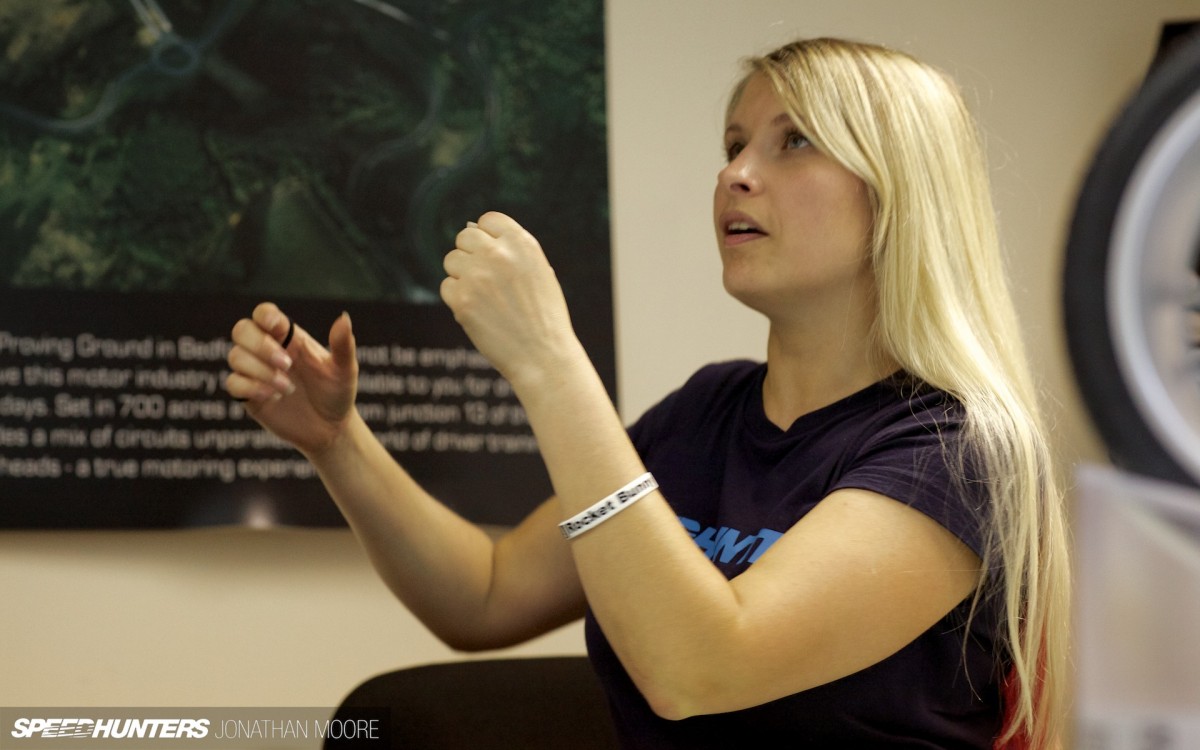 In a nutshell though, he knows his stuff. He's one of the best instructors I've ever met – he explains things clearly, in a way that makes sense, is very patient and above all, doesn't seem to get scared in the passenger seat. Not that he lets on anyway! After a safety briefing, we run through what I want to achieve from the day. As always, I'm eager to learn anything I can, but I feel like the most time I stand to gain on track now is at corner entry – braking later and carrying more speed in, so we discuss some theory. By the look on my face, that's definitely a sub-eight minute lap of the 'Ring I'm imagining driving.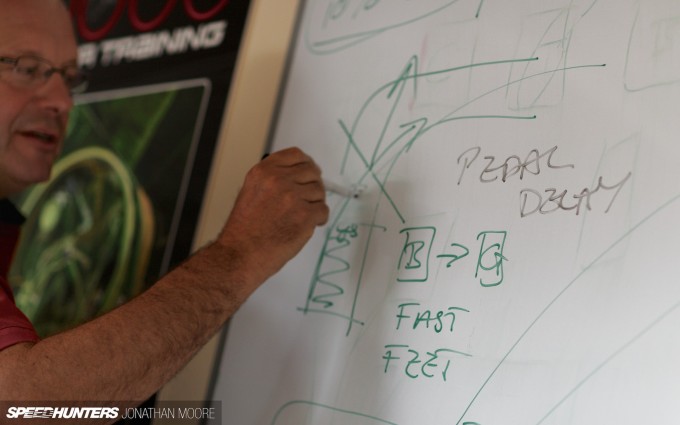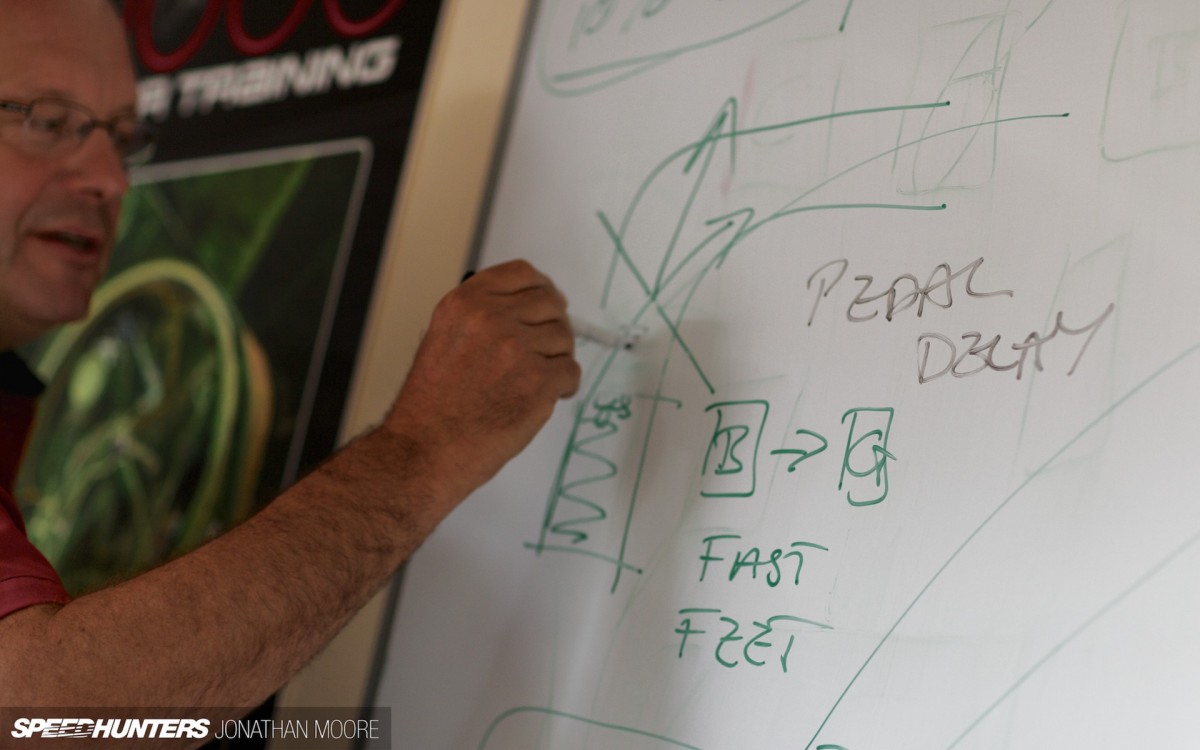 One of the key things about attending a CAT DT day is that it really gets you thinking about your driving. It's far too easy to just jump into your car, head out onto the track and pretty much only concentrate on the lines and braking points etc. As you carry out your training here, you're encouraged to constantly analyse not only what the car is up to, but think about your inputs as well.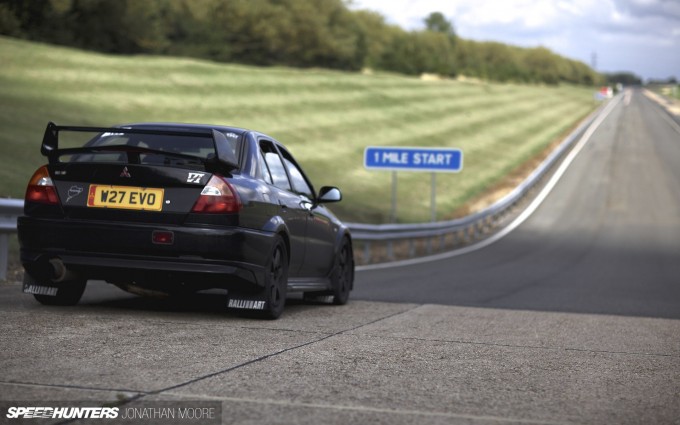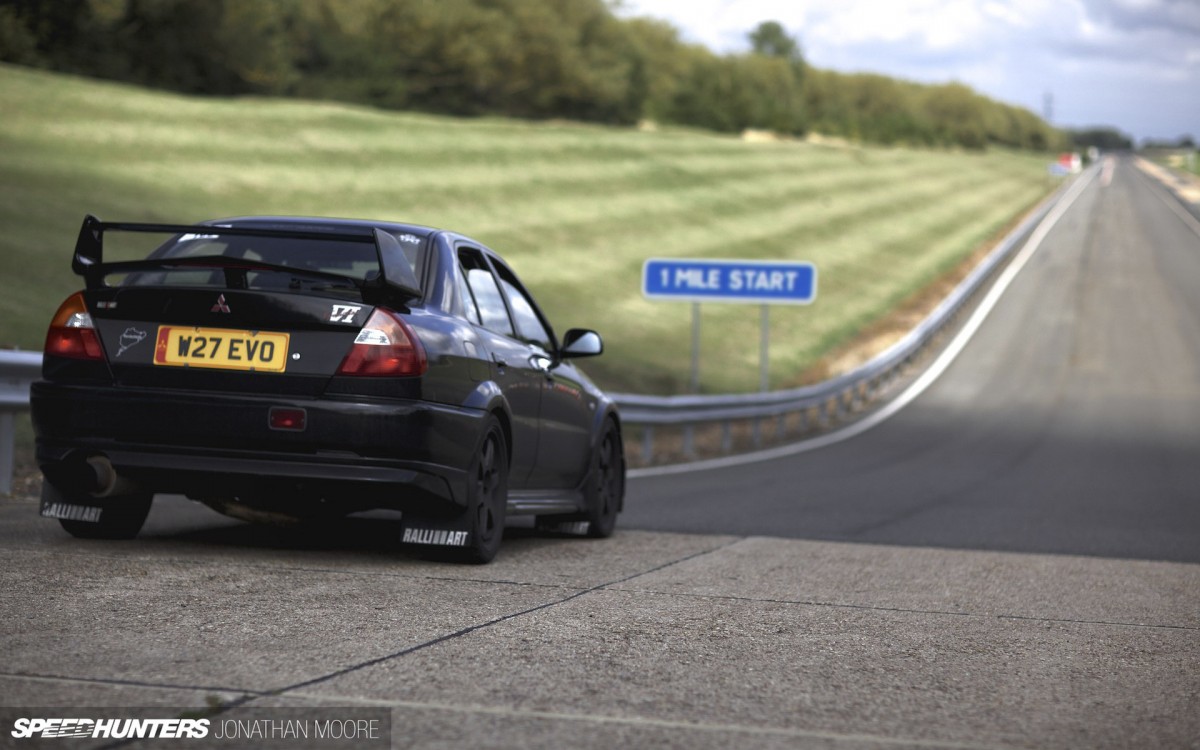 There's only so much you can learn in the classroom though, so it was time to jump into the car and head off to the mile straight. It's here that four years ago, I first got to practice a core track skill – threshold braking. The concept is simple: you want to get your braking done in the shortest time possible, which means applying your brakes hard. Unlike on the road, you don't want to ease on and off the brake pedal, you just want maximum braking pressure from the very start, right to when you let off. The trick is being able to do this without your wheels locking up/your ABS kicking in – that only extends the time, and therefore distance, that you'll spend braking.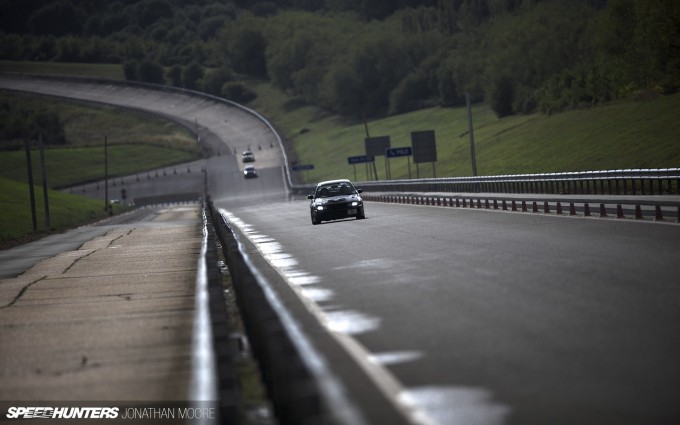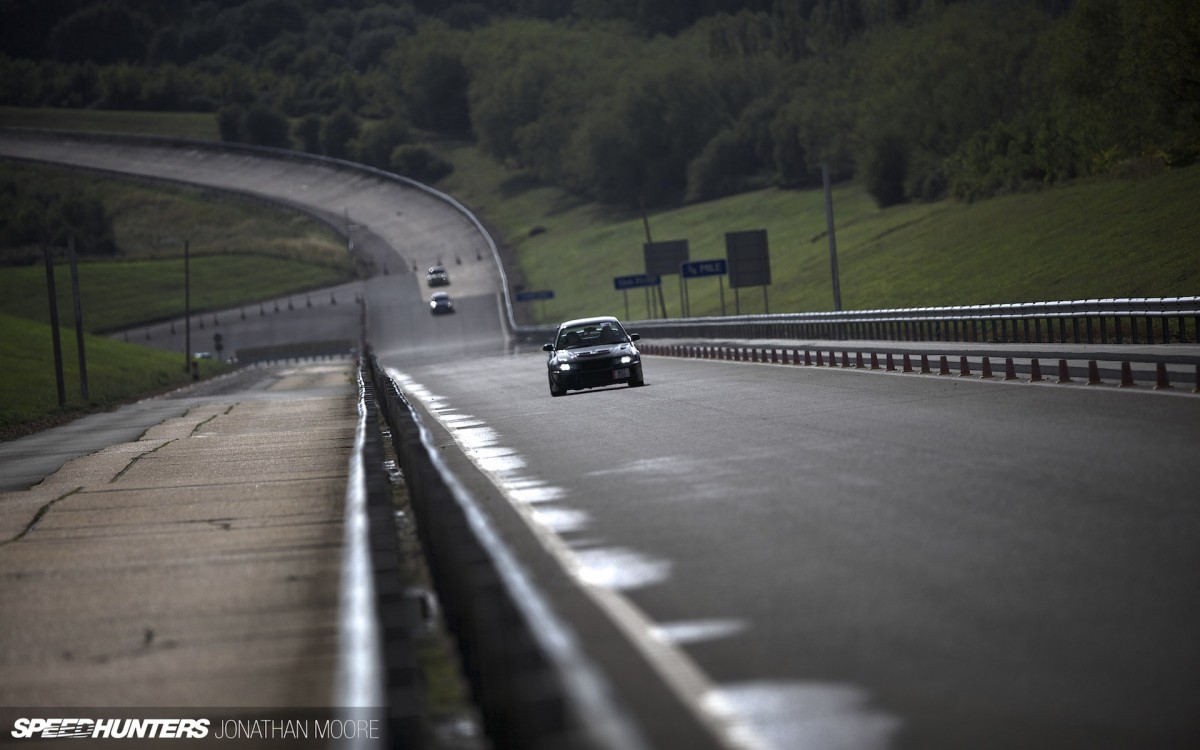 It all sounds simple – plant the brake pedal. How hard can it be? You start off braking from 40mph. At this speed, it's easy to get the ABS kicking in. and the key is to have a bit of finesse with the pedal. Next stop – 60mph. Still relatively easy to have the ABS kick in if you're going for it. Now the speed ups to 90mph. As the speed increases, you notice that it becomes increasingly harder to lock the car up on the initial bite. As you scrub the speed off though, the wheels can lock, so the technique taught here is not to let off the brake pedal – that would lose too much braking power – but to just roll your toes off gradually as the speed decreases to avoid this.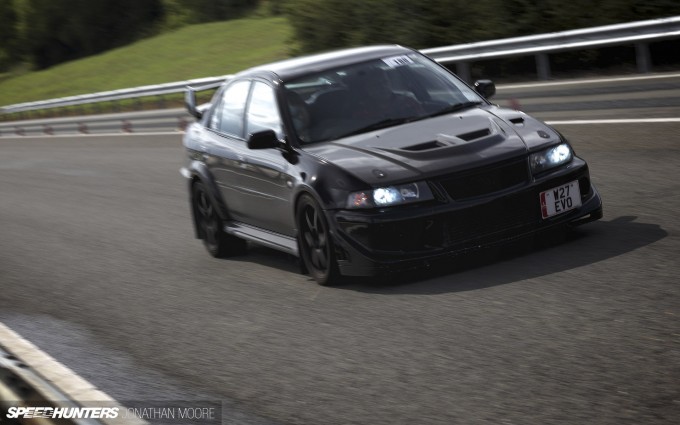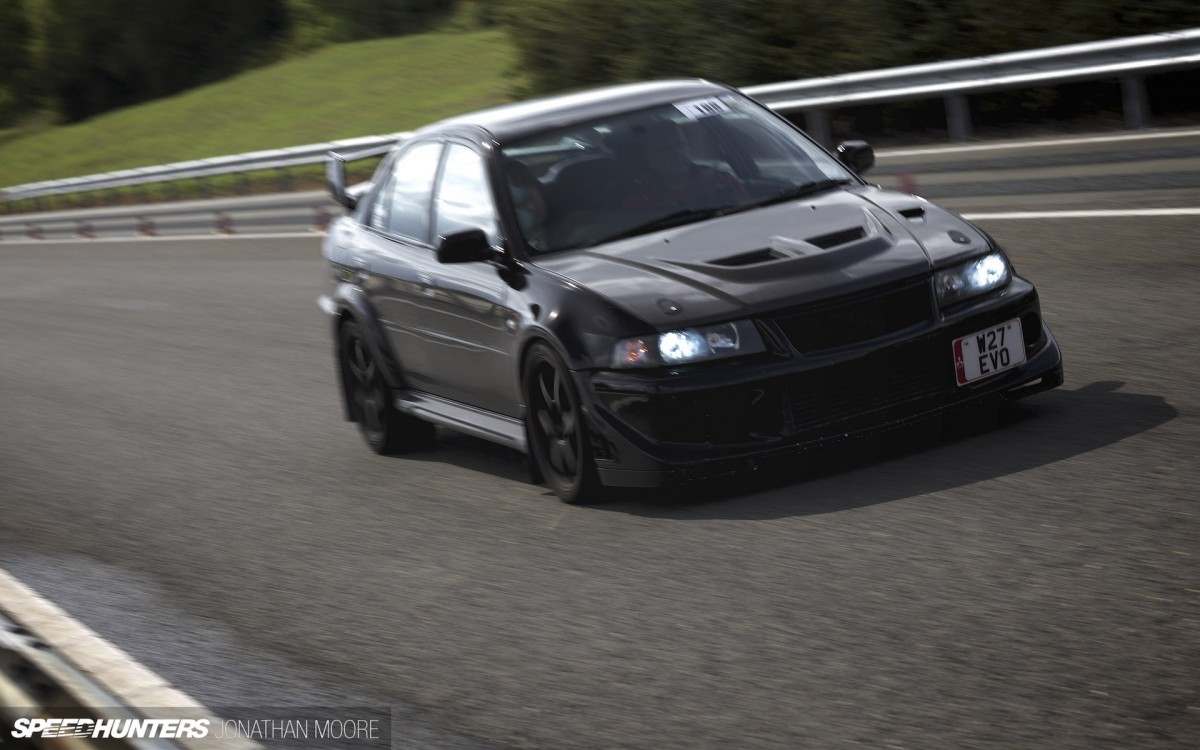 The final stage is to brake from 120mph. At this speed, it's pretty much impossible to get the ABS to kick in, so you can really hammer the brakes. My first time here at Millbrook, I learnt that I wasn't braking nearly hard enough on track. The next track day I did after that session, I boiled my brake fluid and nearly set fire to my brakes (oops!), so I consider that a lesson learnt. This time, it was all about trying to ride that fine line between maximum braking and avoiding the ABS, and it's the sort of thing you can only learn through practice. Where else can you try this out at these speeds? Safely anyway…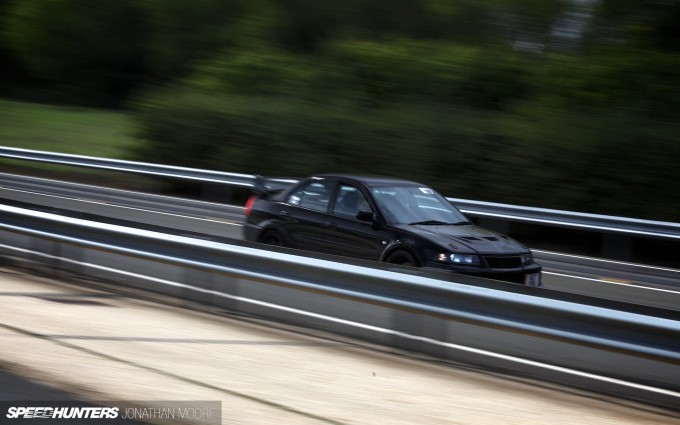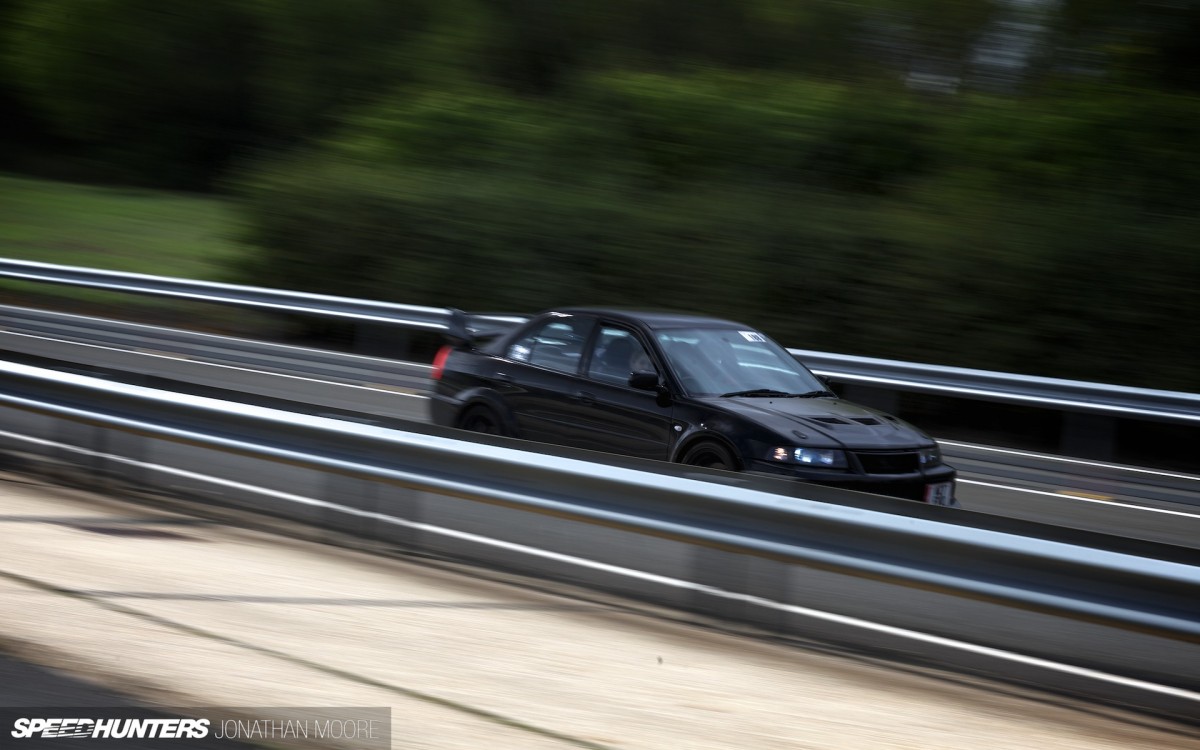 As my main concern about late braking is going into a corner too fast, we round off the session with a bit of left foot braking practice. As anyone who's ever tried it knows, it requires quite a bit of practice to get right (as opposed to putting your head through the windscreen), but the situation in which it might come in handy for me, is when I find myself in an understeer situation. By applying the brakes smoothly with my left foot, while my right stays on the accelerator, weight is transferred to the front of the car, adding grip to the front wheels, reducing the understeer, and also keeping my revs up (essential for a turbo'd car like mine), ready for the exit.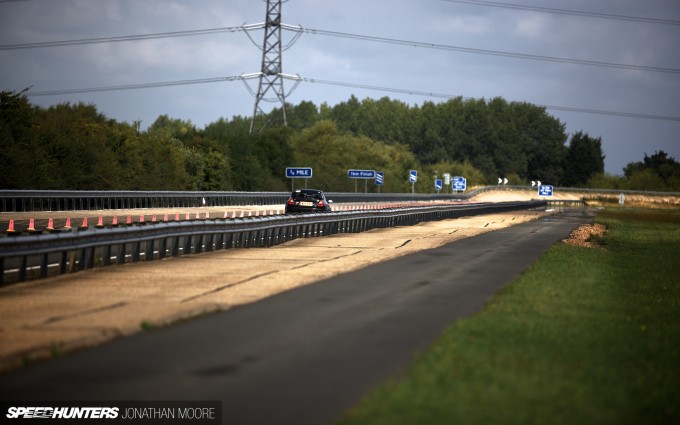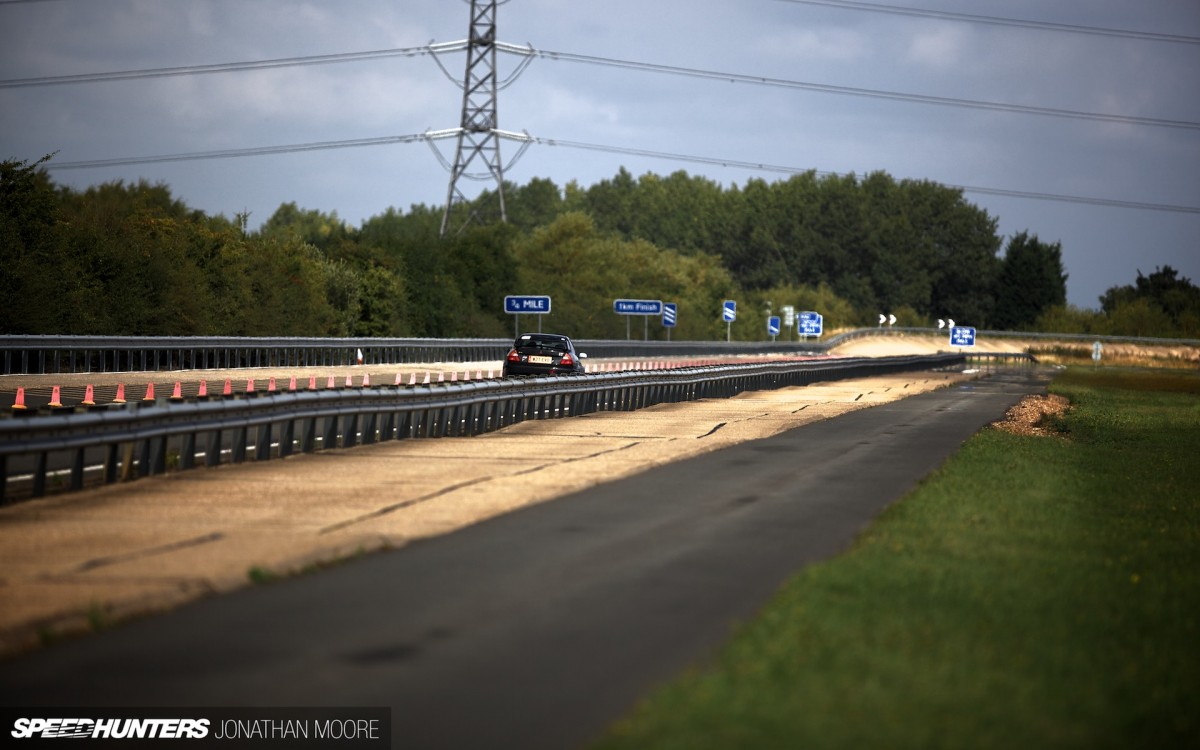 It's a technique I'm keen to practise on the circuit as a nice tool to my belt in case I have another moment like I did at Pflanzgarten at the Nordschleife. It's also great to learn little things like the fact that after a while of doing it, you'll start to lose braking pressure as the vacuum assist is 'used up' (coming off the brake brings it back). It's much better to have learnt this here than discover it on track! Left foot braking should be especially helpful in the Evo with its tendency to understeer, but be careful if you have rear-wheel drive, as transferring weight off the back may lead to oversteer instead!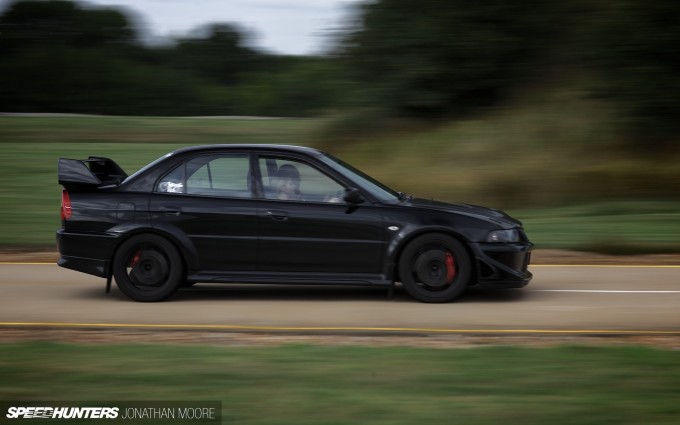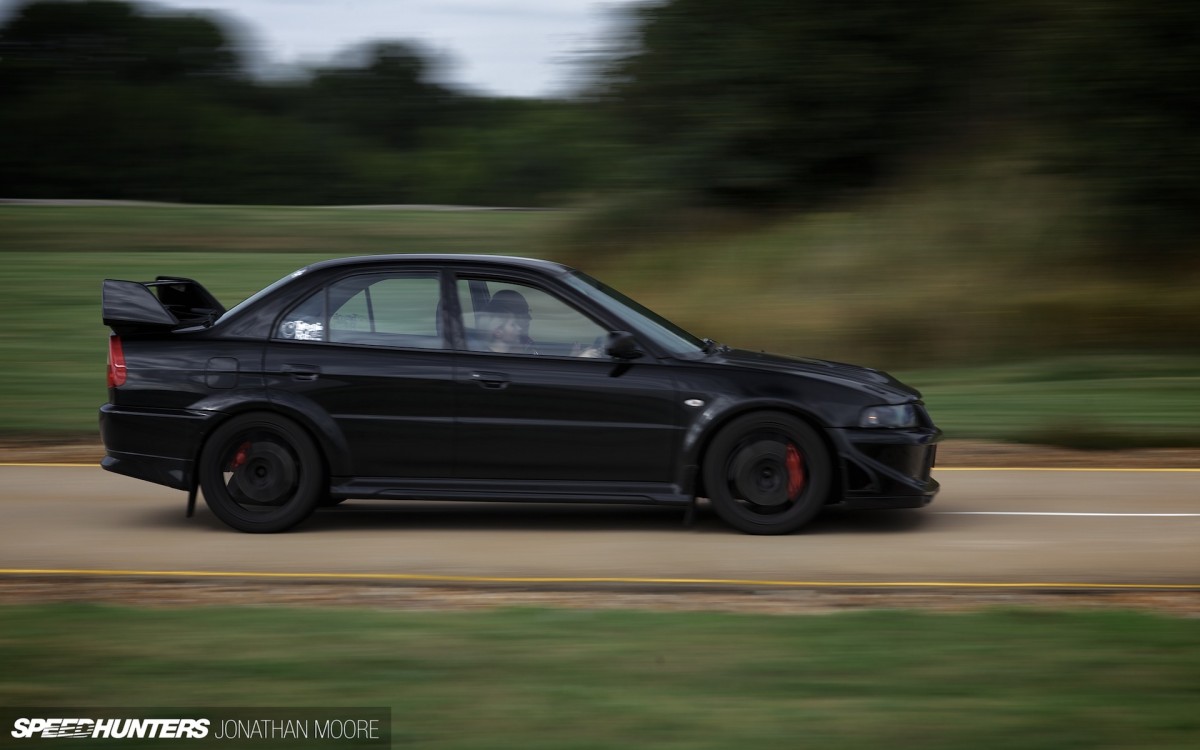 Further advanced braking techniques, such as trail braking and heel and toeing, were also discussed, but we ran out of time in which to practise them. More heel and toe practice in my car is definitely something I'll be looking to work into my normal road driving though.
Bowling along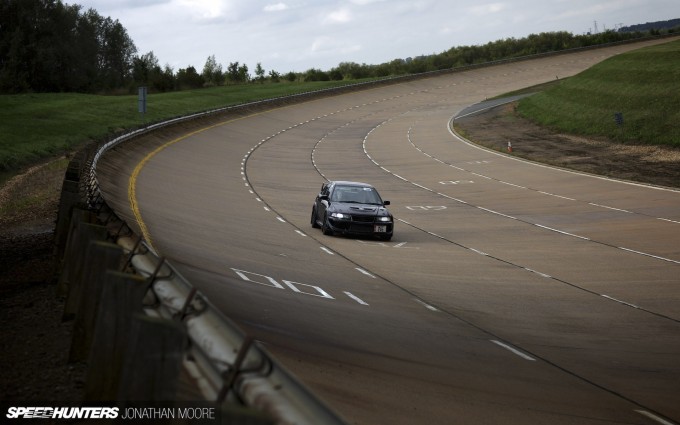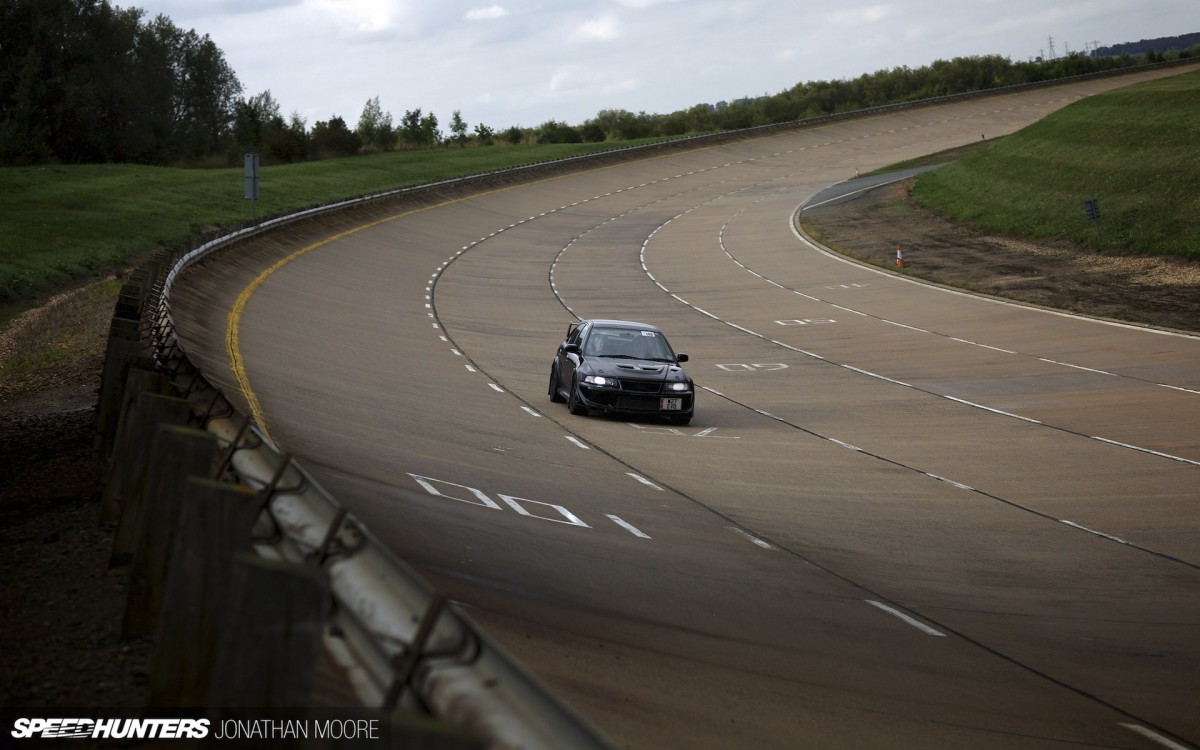 With braking techniques covered, it's time to head onto the high speed bowl. At two miles in circumference, the bowl features five lanes, each with their own speed rating. See the numbers written on the track? They're the minimum speeds for each lane. It's possible to reach 190mph in the outside lane! Although the top lane might just look gently cambered from this view…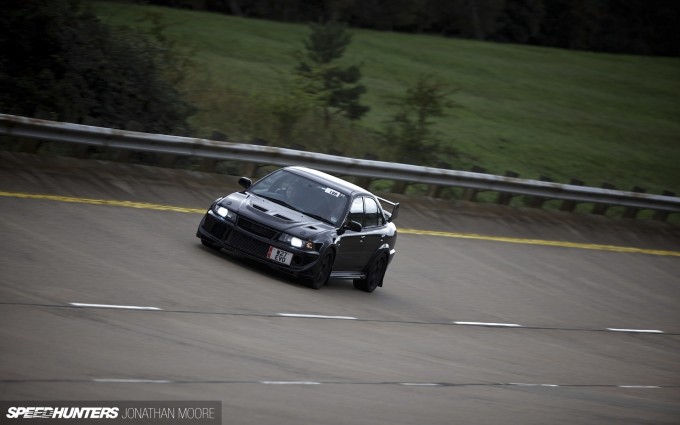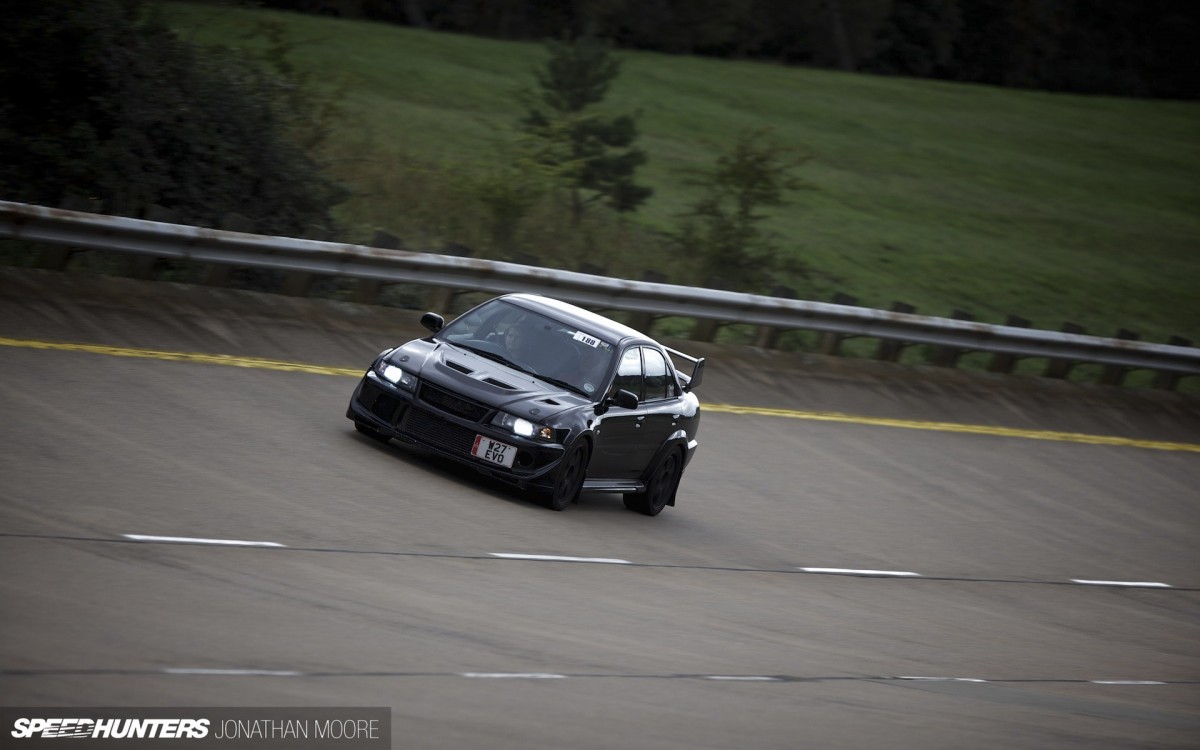 … you can begin to get an idea of its true angle here. The top lane is banked at a massive 35 degrees, and when I came here last time, I took part in an exercise which saw me driving at over 100mph with no hands. Yep, that's right – no hands. The angle of the top lane means that at around 100mph, maintaining that speed will keep the car on the level. Ease off the throttle and the car will move down the slope. Accelerate and it'll move up. Taking my last finger off the wheel was one of the weirdest and most unnerving experiences I've ever had in a car!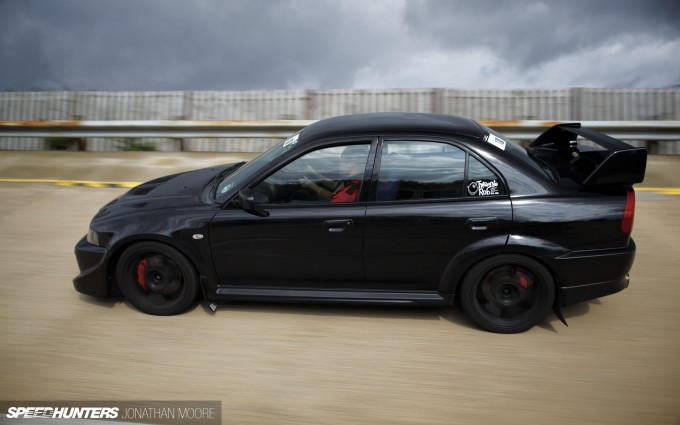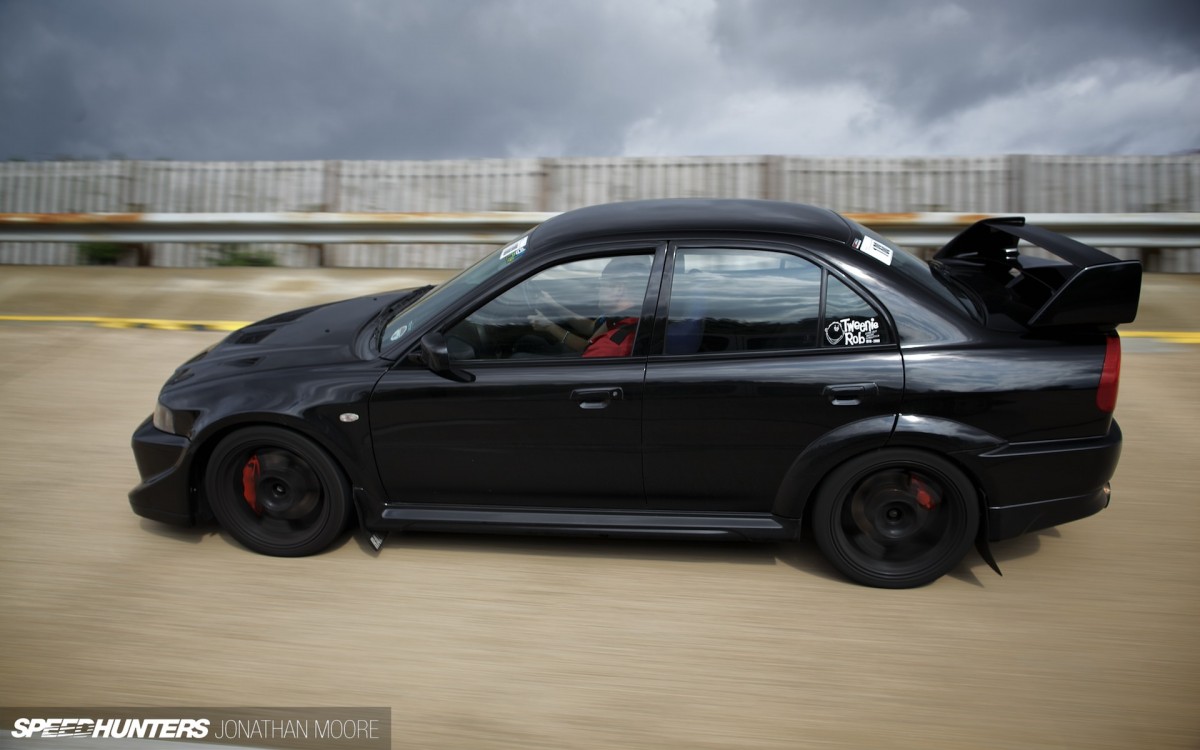 This time, the aim was to experience, and learn to identify two things – compliance steer and bump steer. Compliance steer is built into most cars and is the tendency of a car to track along the same line. It may move around a bit, but the suspension components and bushes are designed in such a way to eventually bring the car back to the same line. This reduces the need for constant steering corrections, which is draining on the driver. However, when driving at high speed on a track, it's easy to mistake a small movement off your desired line for something that needs to be corrected. That leads to unnecessary input from the driver, when just letting the car do its own thing often brings it back in line anyway. The key to this is being light on the steering – learn to understand that the car will move around a bit but it's not something to worry about. Relax your grip on the steering wheel and your shoulders too.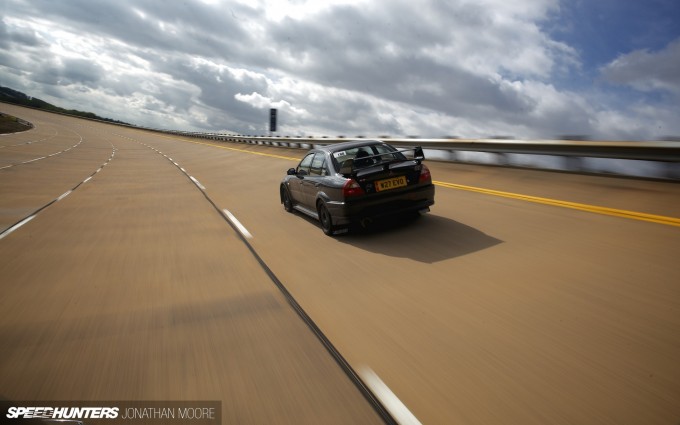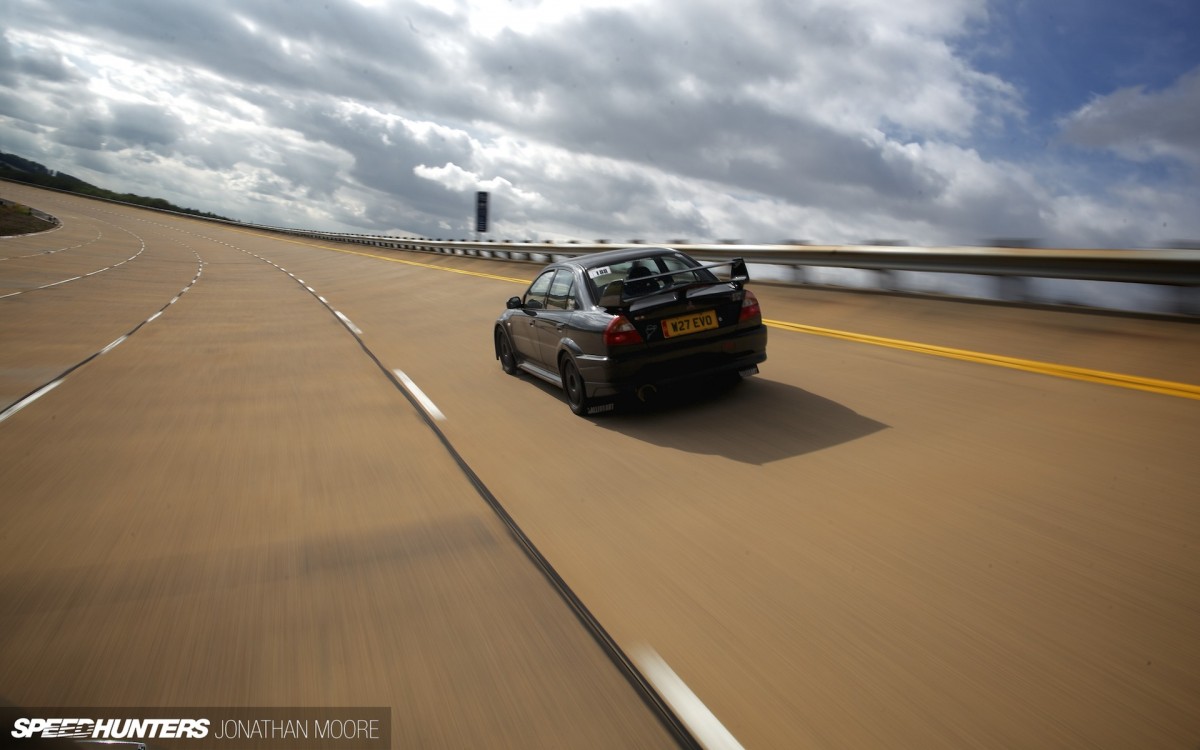 Bump steer is the tendency of your wheels moving up and down (i.e. over bumps) to lead towards steering movements. It's due to your suspension set-up and some cars suffer from it much worse than others. Luckily, the Evo's relatively free of it, so I was free to enjoy the view from the top lane for a bit longer.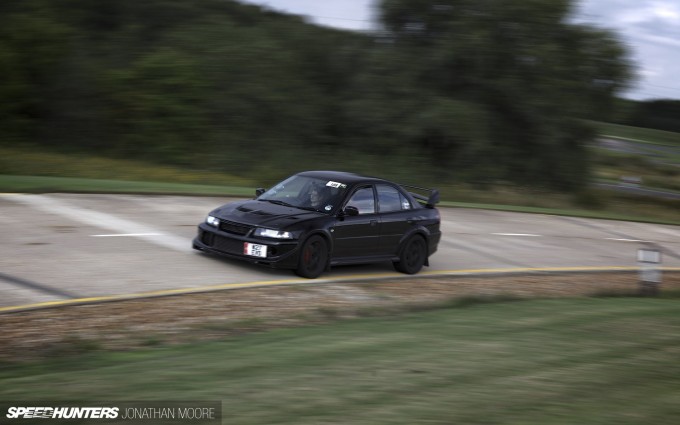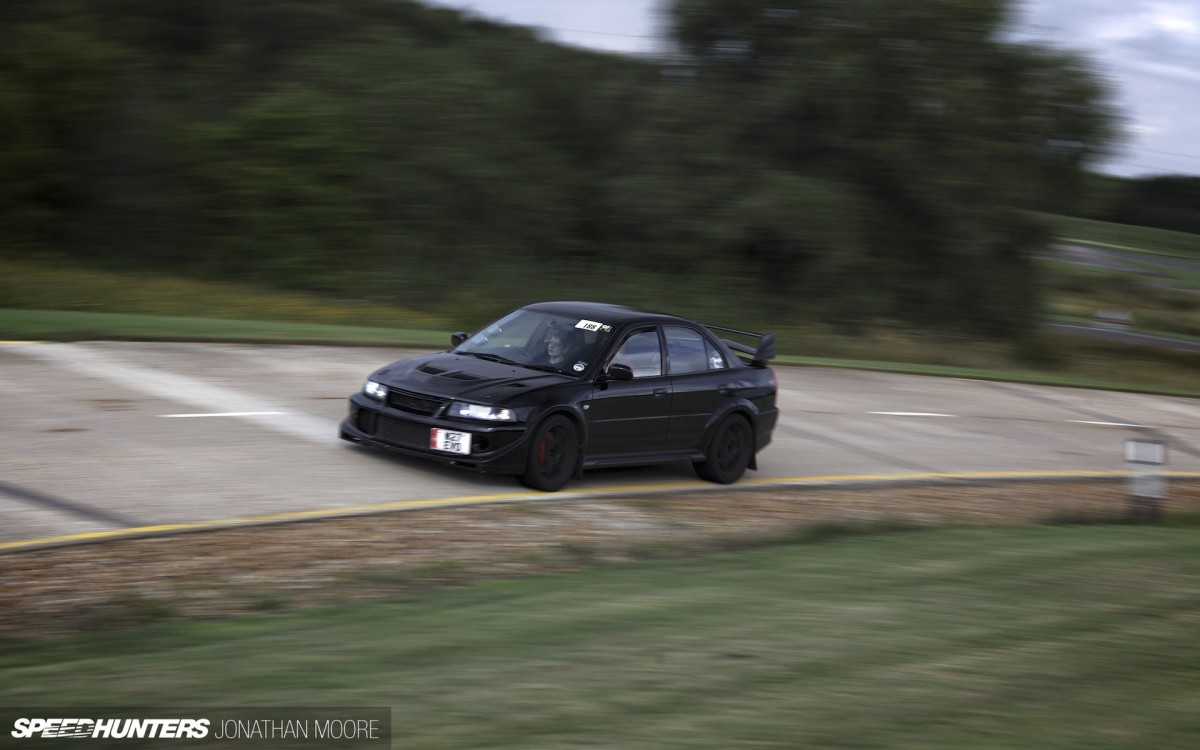 After all the high speed work, it's time to head over to the handling circuit. Although it's only small (1.4km), it features a variety of corners to test out the handling abilities of both car and driver. Drop a wheel off the tarmac and if you're lucky, it'll be onto grass – if not, it'll be into a stone-lined ditch or a bollard. It's a great place to practice putting the car exactly where you want it to be.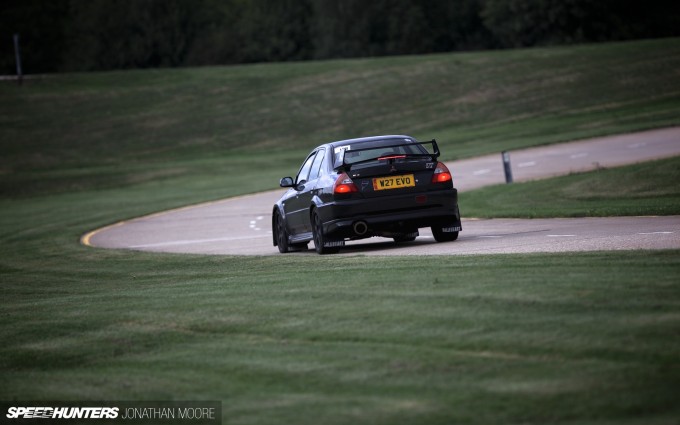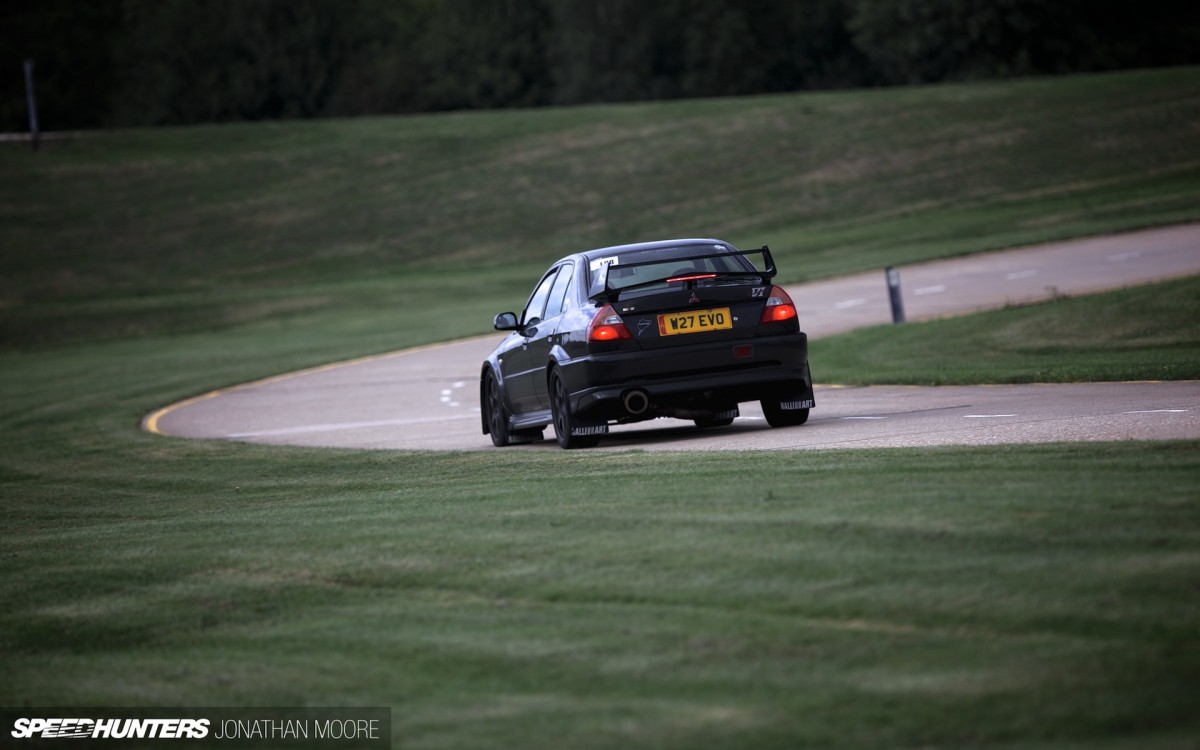 The aim here is not to get the quickest lap (although that's nice) – it's to put into practice all of the techniques and theory you've learnt. First, some basics – single input steering and looking where you want to go. In order for the car to be able to do its maximum work, you want to minimise the driver inputs. For corners, this means picking the line that will take you from your turn-in point, to your clipping point and out again to your exit, and having just one angle of steering to achieve this. Smoothness is key.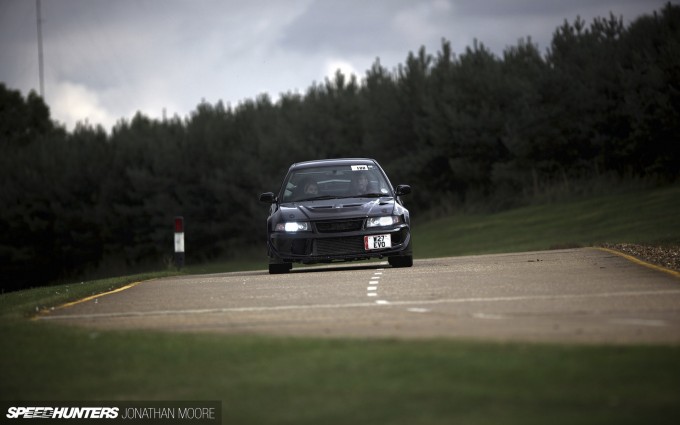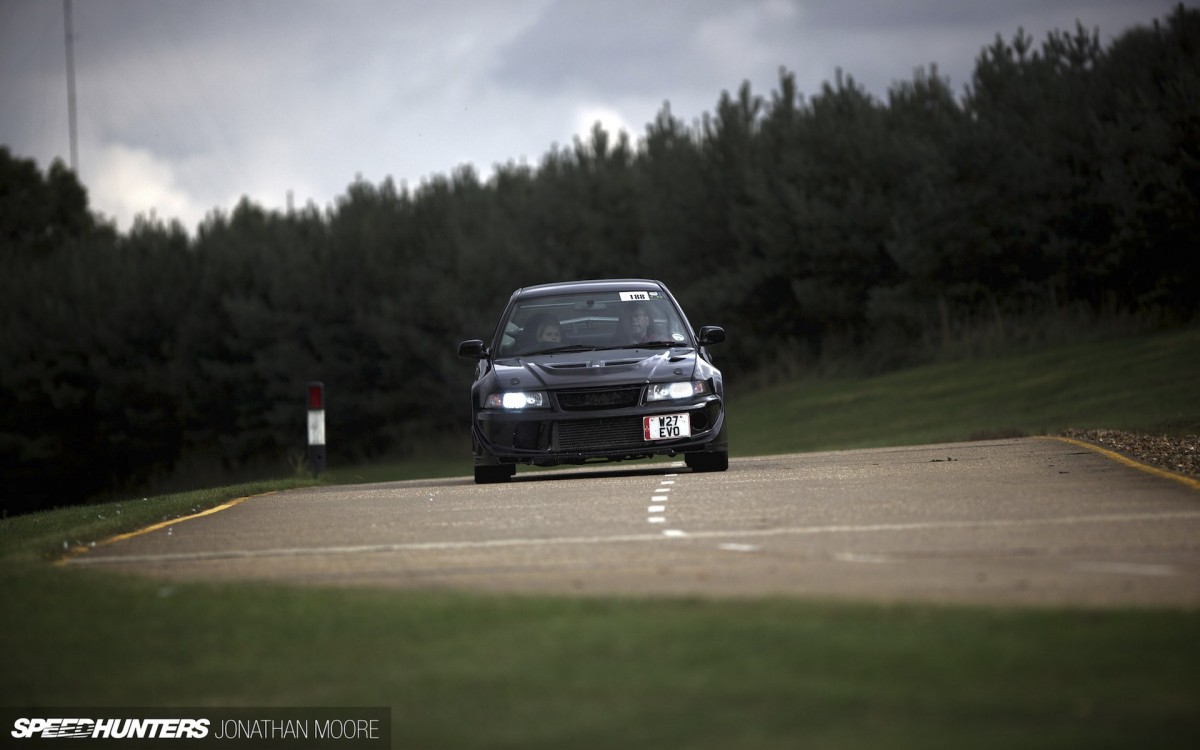 One of the key lessons that anyone who's had any driver training will know is that you will normally go where you look. This means you should always look far ahead of you and occasionally scan back to confirm your position. Despite knowing this, I've discovered that I have a tendency to look at my next 'point' – so when I'm braking, I look towards my turn-in point right up until I hit it, and mid-turn I look at the clipping point. Instead I should be looking past them. Looking into a turn before you actually start turning enables you to judge your turn-in point and entry speed better, and looking past the apex towards the corner exit allows you to see when you can get back on the throttle. It's a habit I've gotten into without even realising it – something to improve on for sure.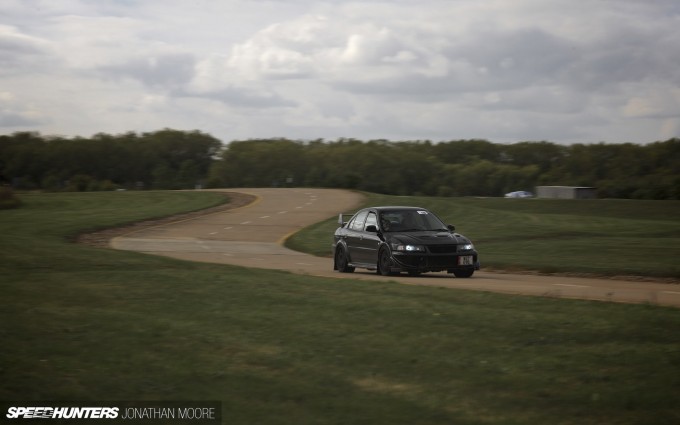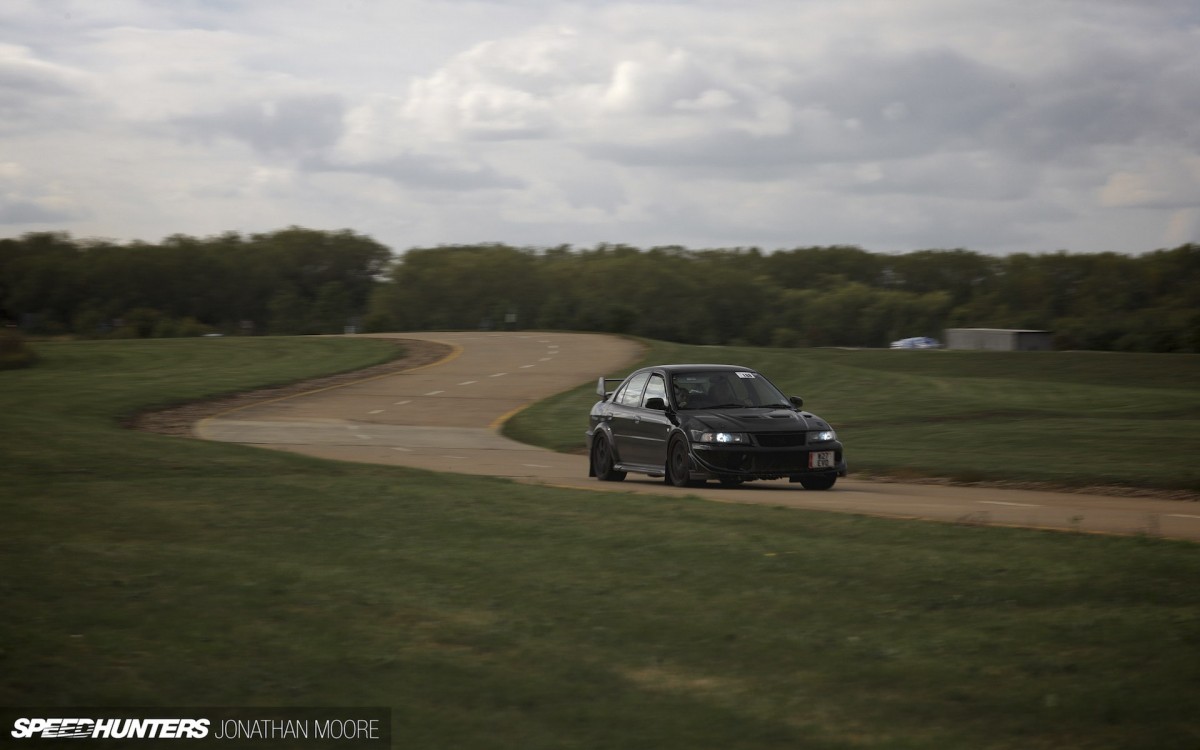 The next subject is compound corners. This is when you have two or more corners in quick succession, such that there's no 'neutral' point in between where you're just driving in a straight line. In these, it's sometimes necessary to adjust how you take the first corner in order to maximise your exit from the second. Here, there's an off-camber right-hander followed quickly by a left-hander. My lesson here is that giving additional throttle through the second corner in opposing direction compound corners actually helps to lift the nose and avoid some body roll.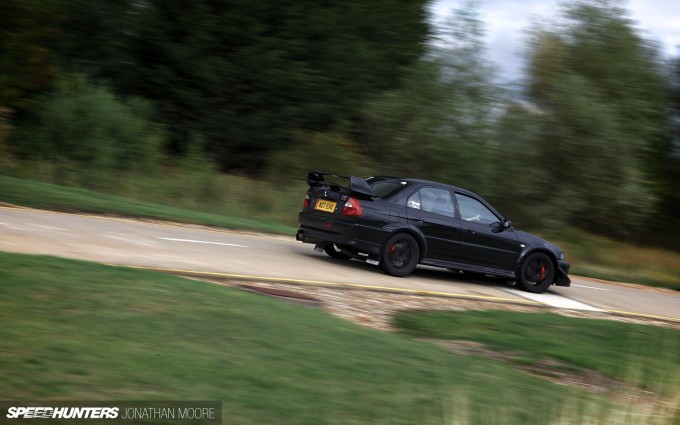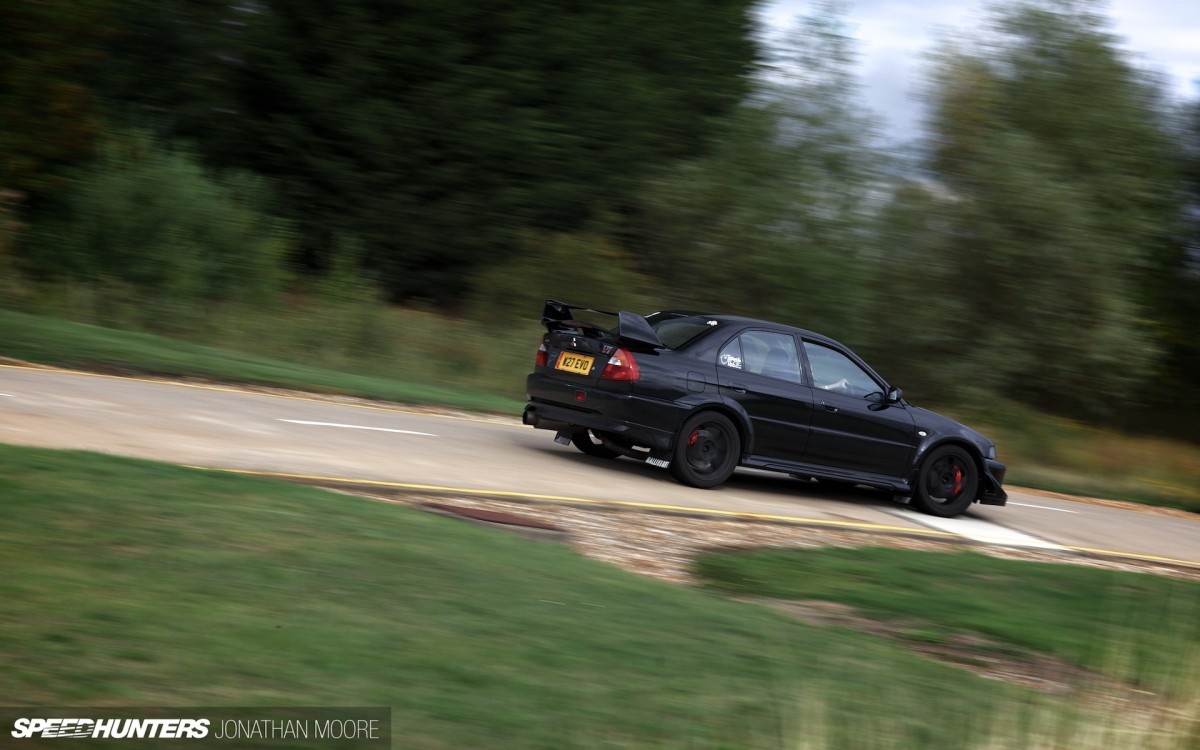 It's counter-intuitive for a car that understeers at its limit – you'd expect more throttle to run you wide, but in fact it helps you to turn in. Little tips like this are just invaluable: things that you might not find out yourself but that help to make you quicker.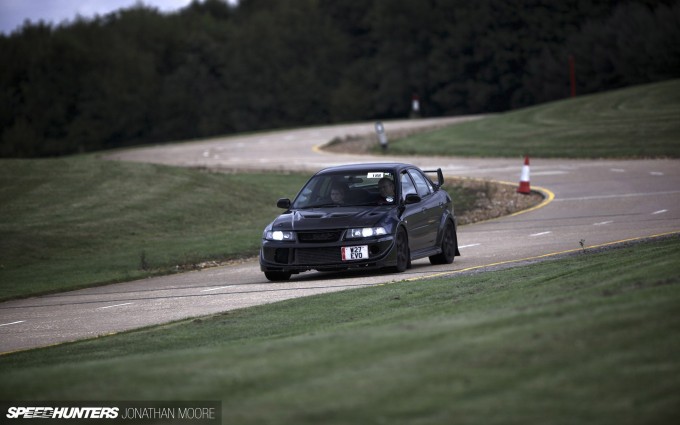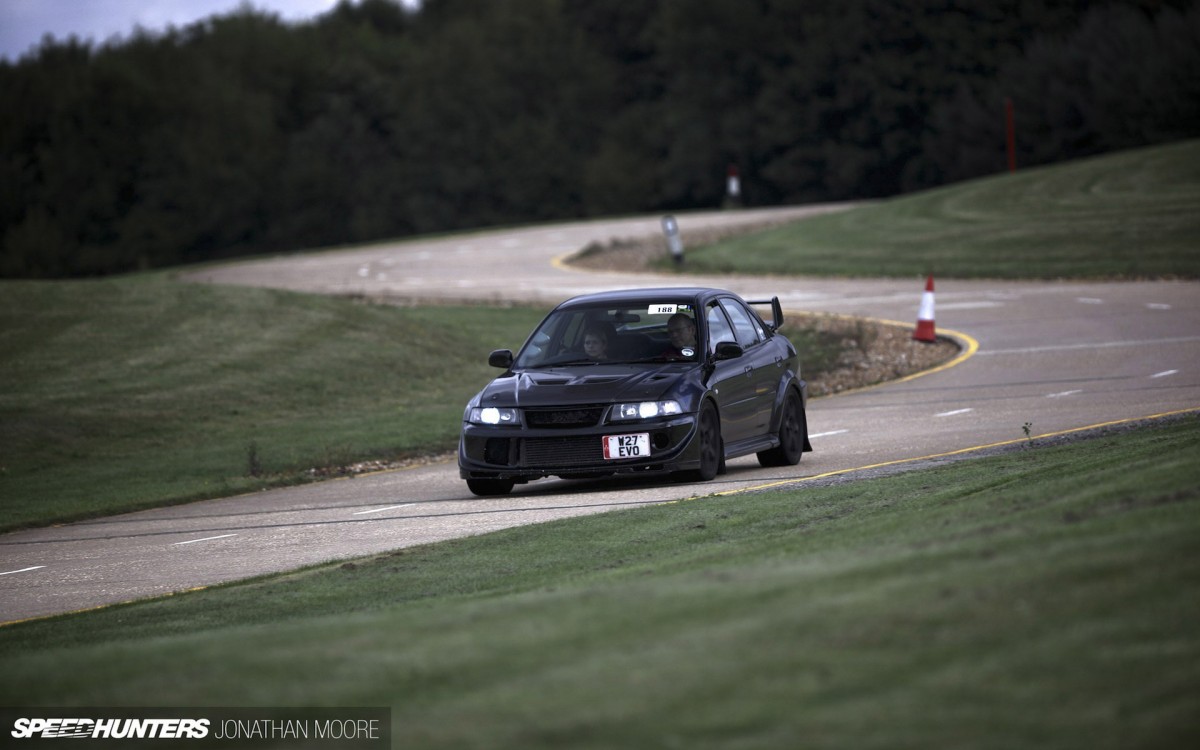 Everything you learn is quickly put into practice. The short nature of the course means that it's easy to pick your turn-in/braking points/corner speed and adjust them on the next run, so you can really see the difference it all makes. Threshold braking, single input steering, looking where you want to go, pushing forward with throttle on the second part of a left-right/right-left combo, the occasional bit of left foot braking when I go in too hot and being quick to react on both the wheels and pedals (what Colin calls 'fast hands, fast feet') – the lessons all combine and merge into a progressively faster and faster lap.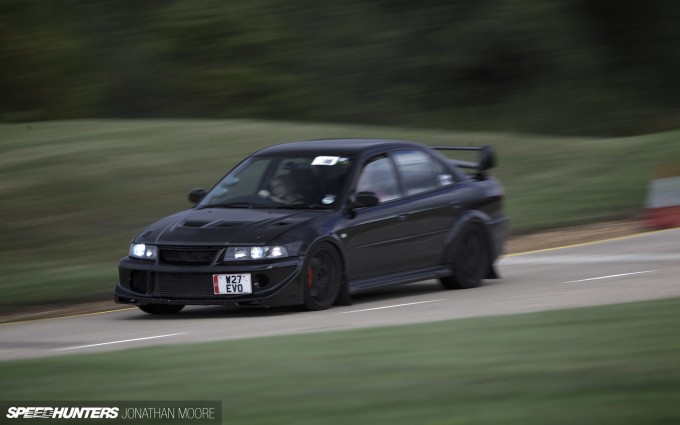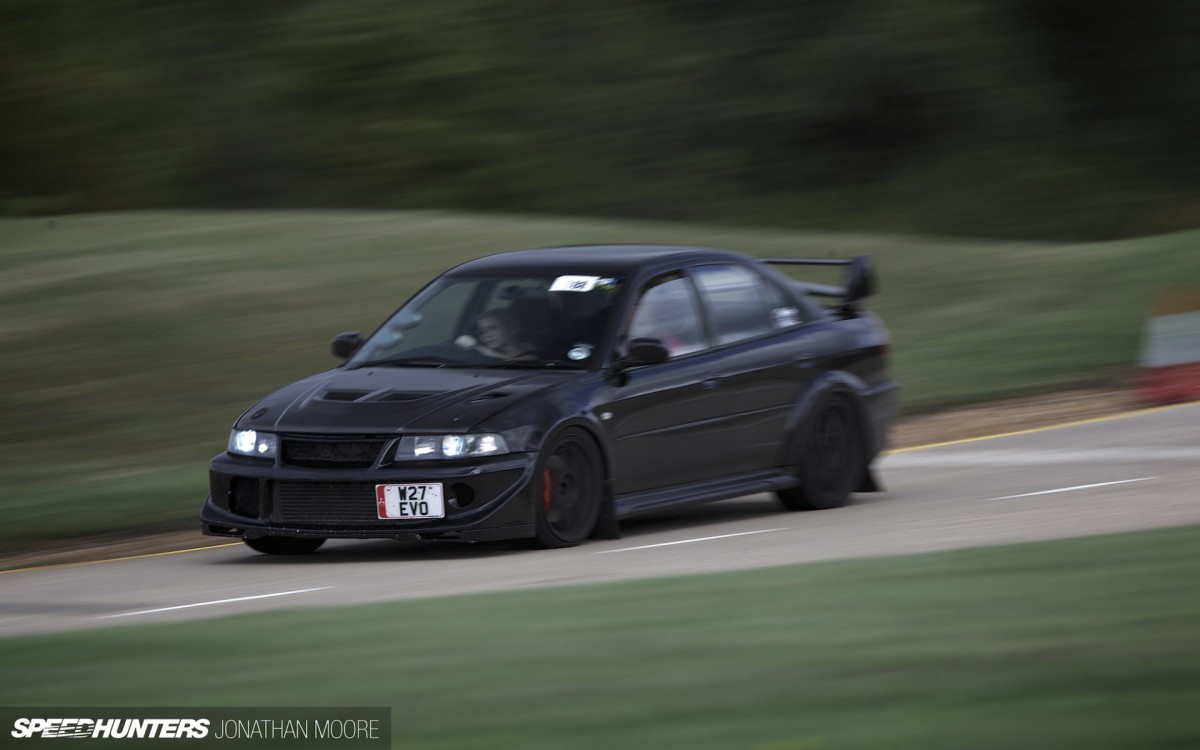 The laps continue, the braking zones get smaller and smaller, and my confidence and speeds grow. After a while, some corner exits start to be accompanied by Colin assuring me that we can't do that particular corner any quicker. The confirmation is addictive. I could literally have driven this circuit all day, but my fun was soon brought to an abrupt halt when Colin pointed out that I was nearly out of fuel. I'd been so absorbed by what I was doing, I hadn't even noticed!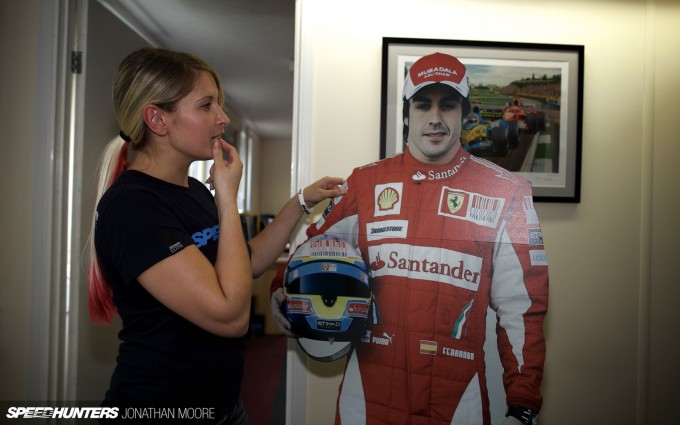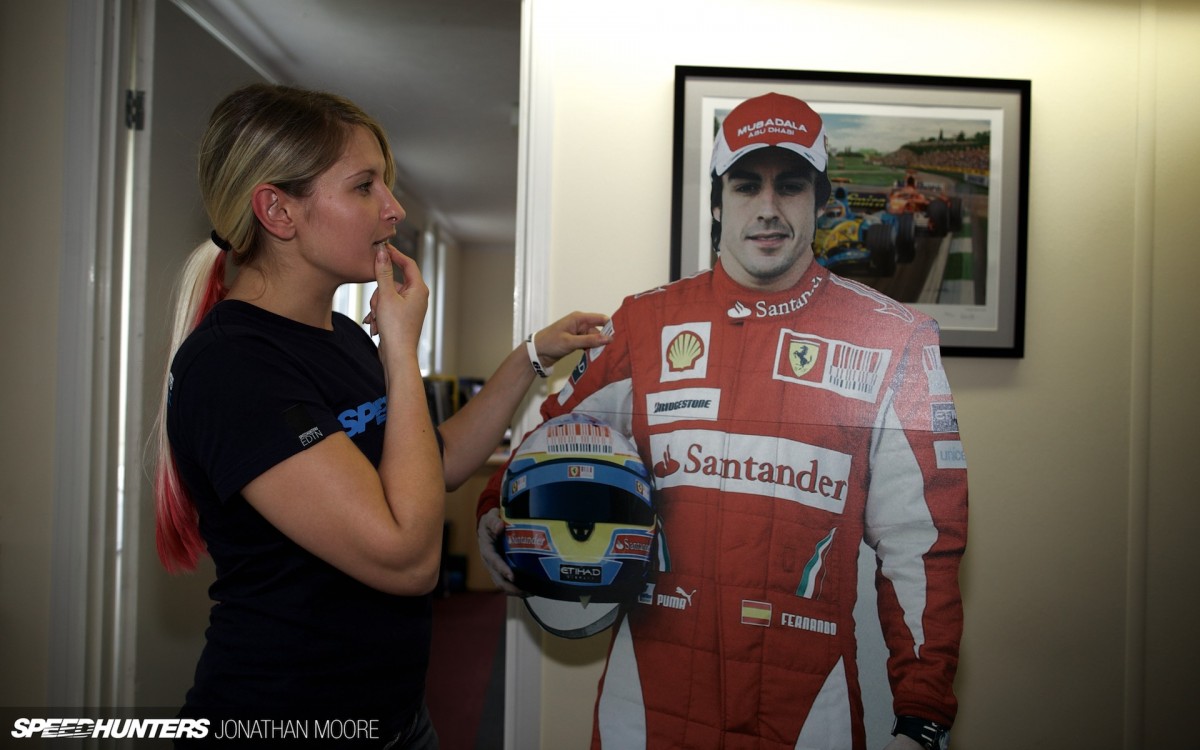 We return to the HQ and go over everything that I've learnt and need to work on. The key to a lot of the techniques is, of course, practice, but being able to do that here in a safe environment, and with someone overlooking everything you do, is amazingly confidence-inspiring. That for me has always been a huge thing – it's not just being capable of doing these things, but being confident enough to actually carry them out, and days like this help massively. I'm sure Alonso agrees.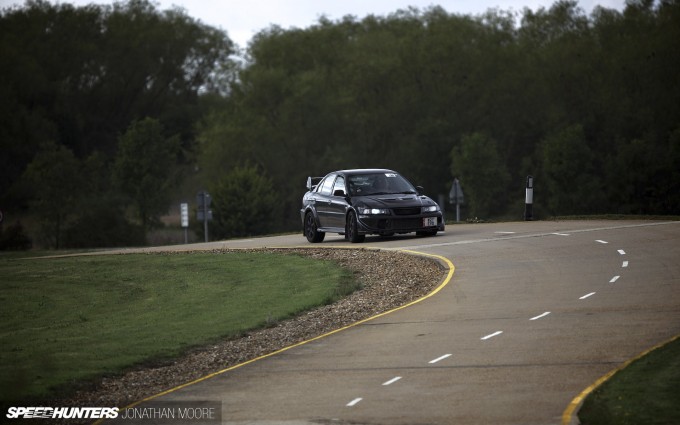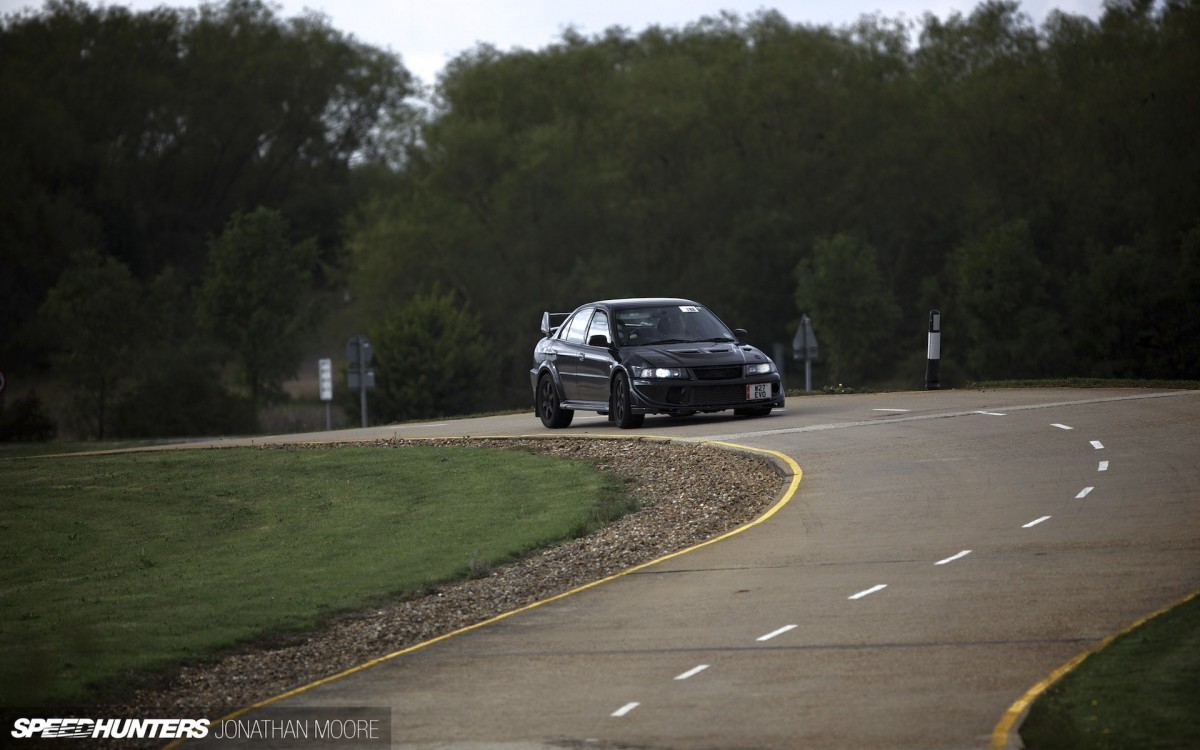 There's more – much more – that I'd like to learn but my time for the day is over. I've reaffirmed old lessons and added new skills to my repertoire, but most of all, I've had an amazing day. If you've never had any kind of performance driving training before, I would fully recommend it. It's the one mod you'll carry across to every car you drive for the rest of your life, and with that in mind, probably the most efficient and cost-effective one too. How can you argue with that?