Track Time
For the fifth year running, Southern Florida has ignited with Porsche fanatics from around the globe. DRT 2019, which started out as a one-day show previously referred to as Das Renn Treffen, has transformed into a three-day celebration of all things Porsche.
Over the past few years especially, it seems that enthusiast focus on Porsche has grown from a somewhat niche aspect of the bigger picture to a full-blown, almost mainstream scene of its own. Porsche, as a brand, has always been highly regarded, and loyalists to the marque have always existed, whether they're genuine car enthusiasts or not. But this recent explosion and reaction to Porsche-only events seems unmatched by just about anything else.
While many of you may consider these high-class events as the pinnacle of car culture, I know that for each one who feels this way there's another who can't get behind what they consider to be hoity-toity affairs with the automobile. While it is true that some Porsche owners only seem to appreciate your opinion if you're well-dressed, have a nice watch, and of course drive a Porsche — in other words, share their own taste — most are just as bonkers about cars as anyone else.
On this note, the massive spectrum of built Porsches that materialized in and around Miami, Florida for DRT 2019 was what surprised me the most, and the genuine passion behind their owners was what kept me interested as the hot and humid days went by.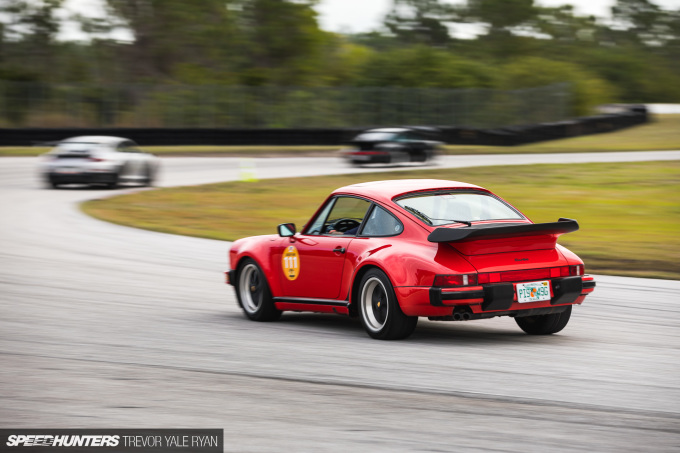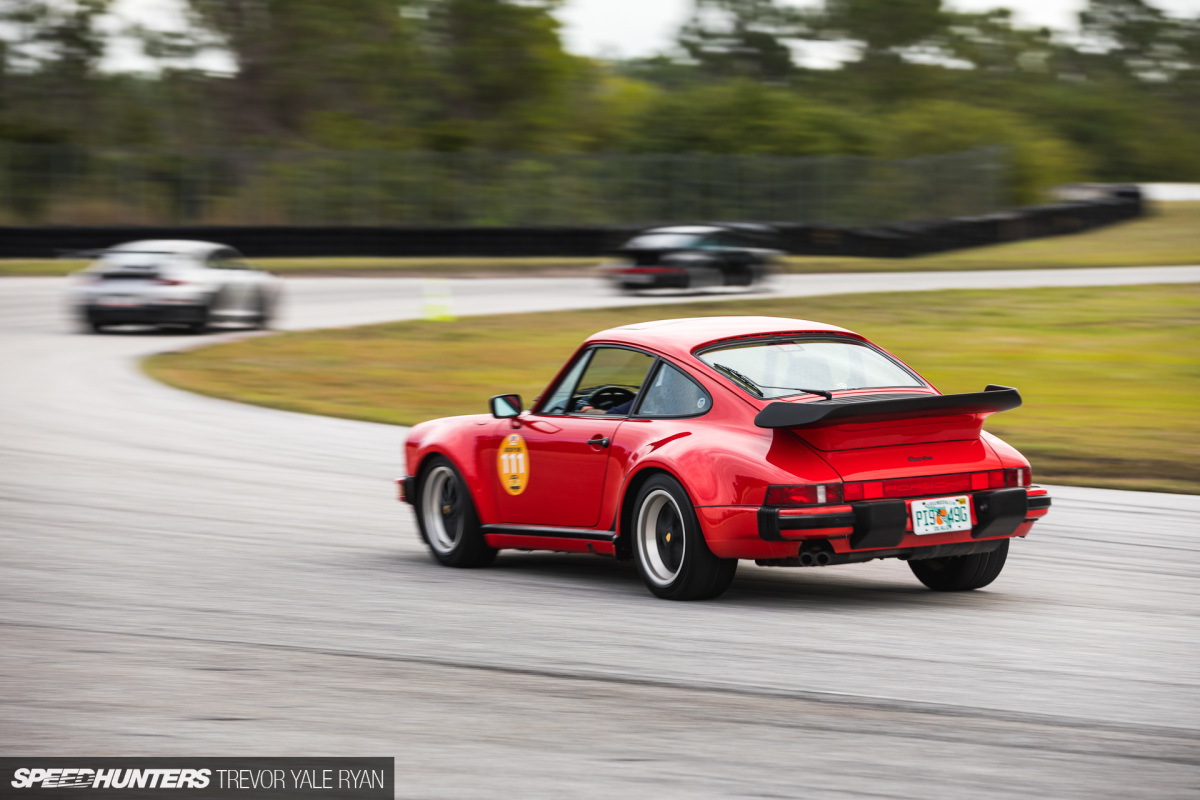 The first event on DRT's 2019 calendar was a good bit of old fashioned track time, held up north at Palm Beach International Raceway on Friday last week.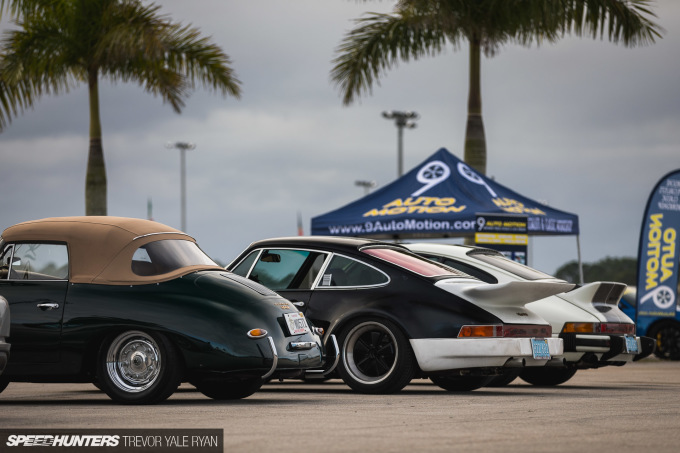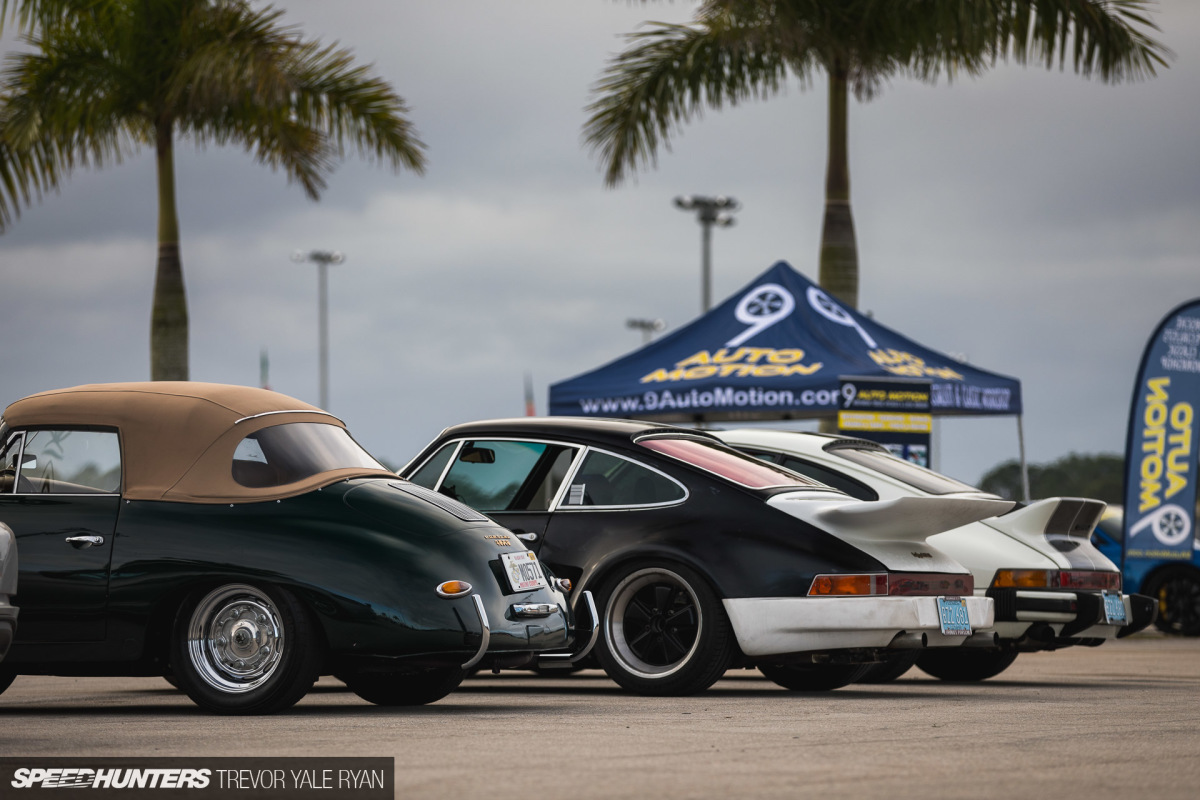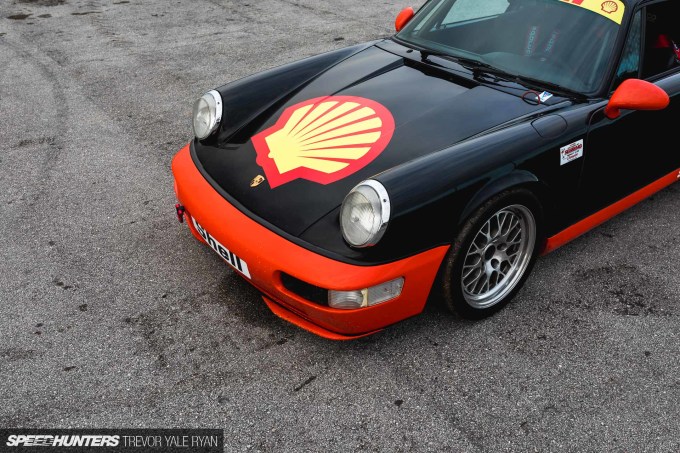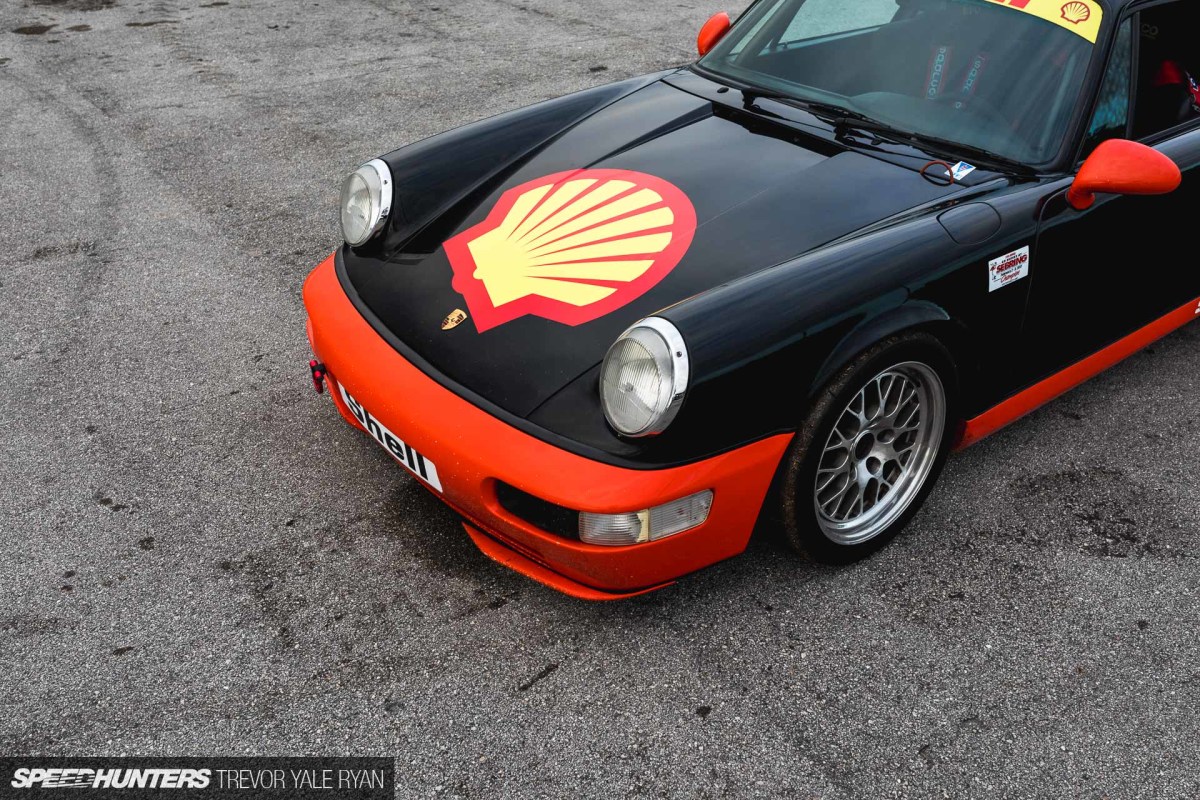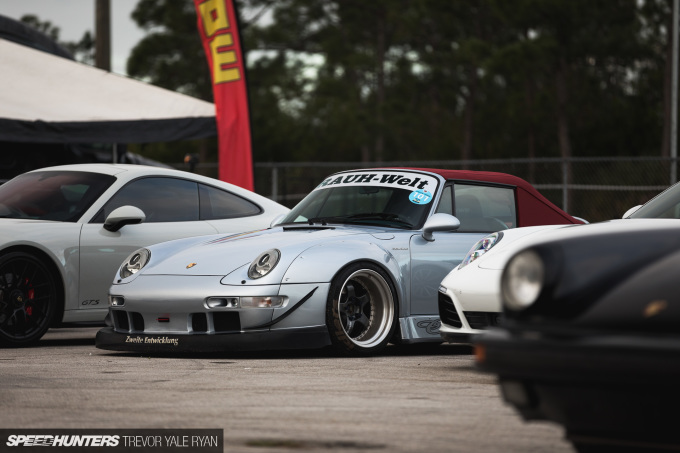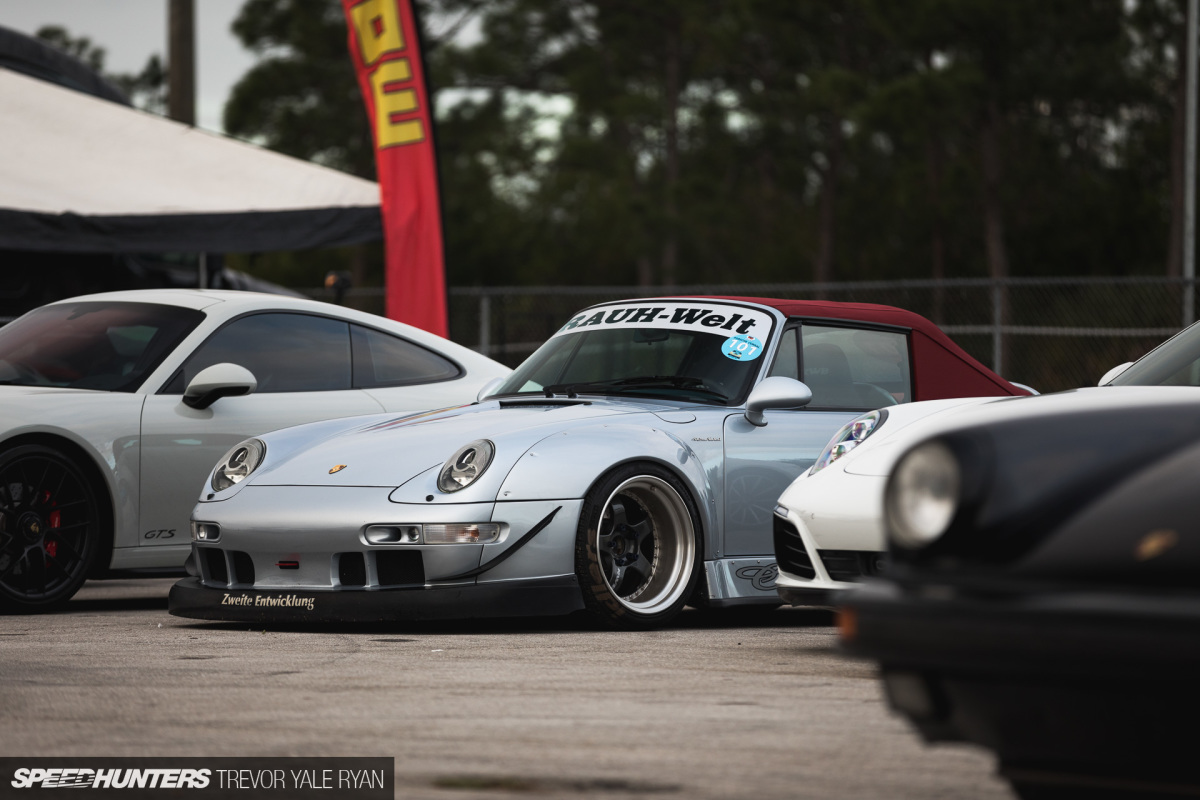 Waking up at 2:00am Pacific Time, we made it out to the track to catch the last bit of the nice, early morning light. Straight away I was surprised to see an RWB build sticking out behind a long line of what you might expect at a Porsche-themed event.
Even more significant than the fact that the Southern Florida Porsche crowd wasn't offended by an RWB hanging out at the track was the particular build in front of my camera. More on Nakai's first personal US car — which has recently been redone — later as I got a better look at the main event on Sunday.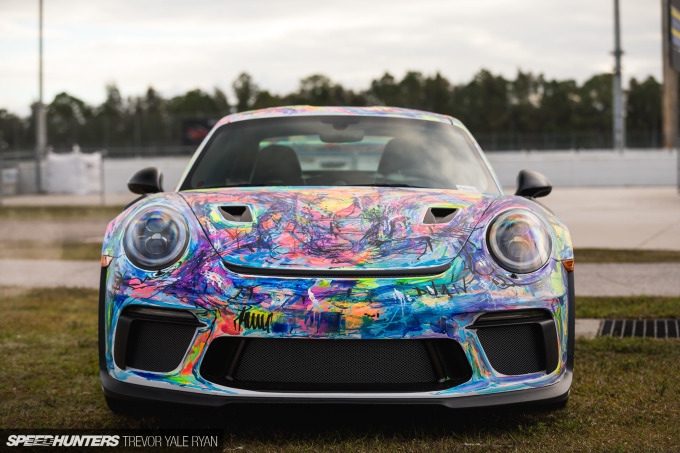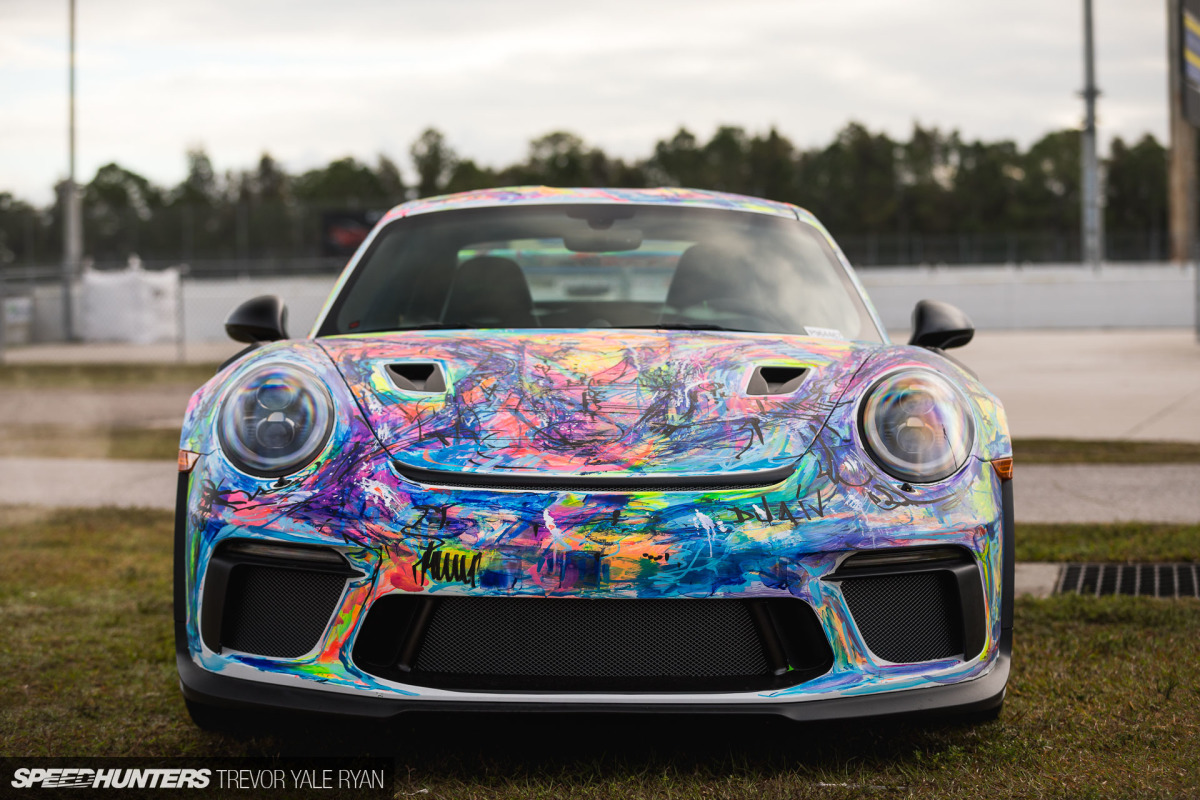 Wandering around a bit, I found a subject even more alarming. A Duaiv-handpainted art car. Make of it what you will.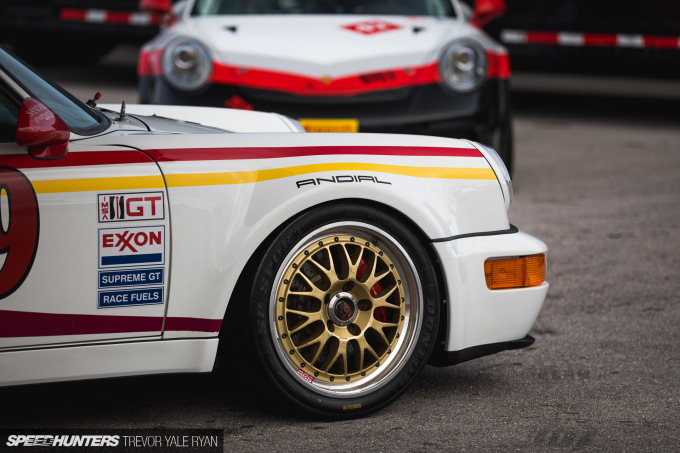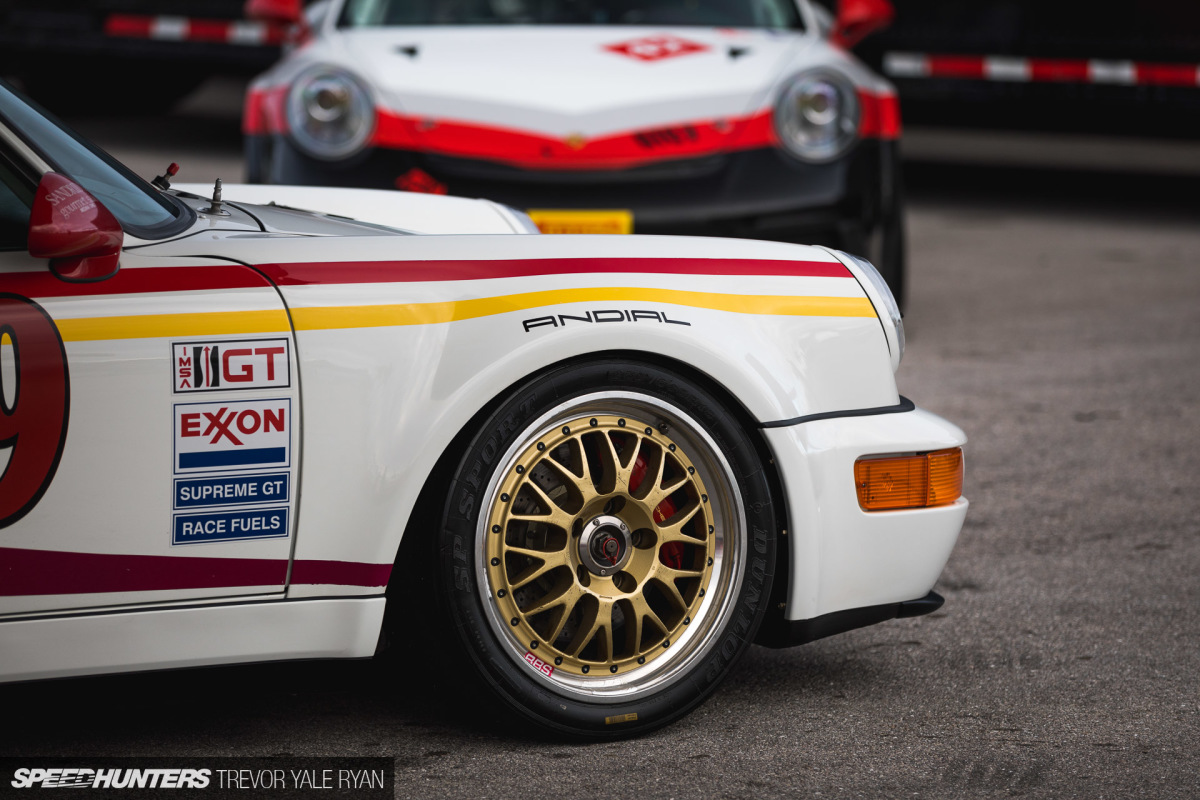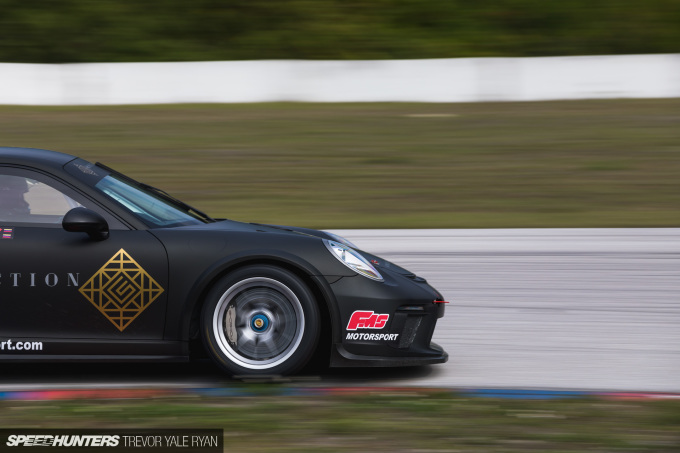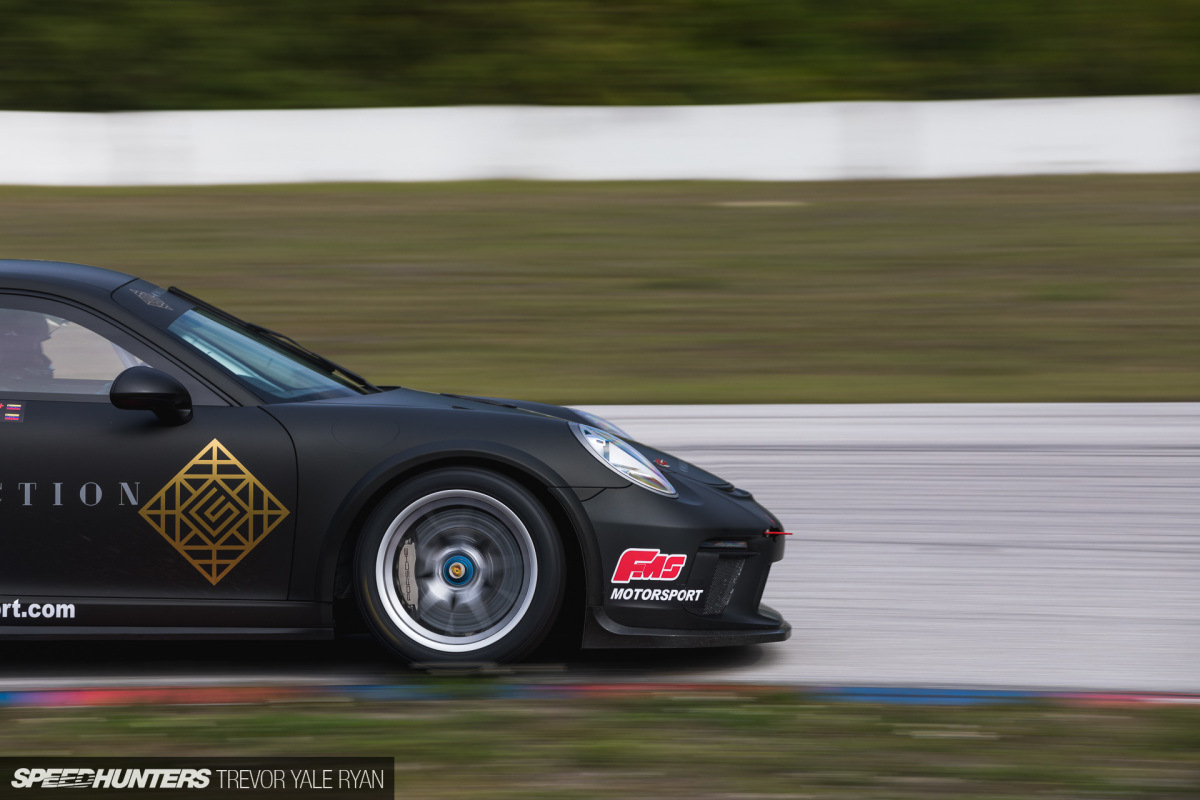 We weren't just here to sweat in the paddock though, we were here to sweat inside the cockpit of a P-car. Or, if you're me, to brave the heat trackside. It was my first time shooting at PBIR, so I tried to make it to every corner that I could during my afternoon out in the heat.
And when I say heat, understand that I know I'm being fragile. It is winter here, after all, but in Southern Florida that means it's about 80°F (27°C) and 70-80% humidity at any given time. Even the ocean doesn't seem to ever really drop below 75°F (24°C), even in the winter.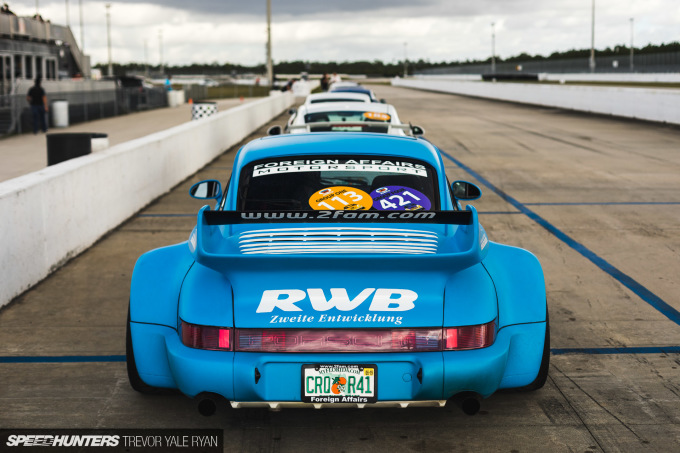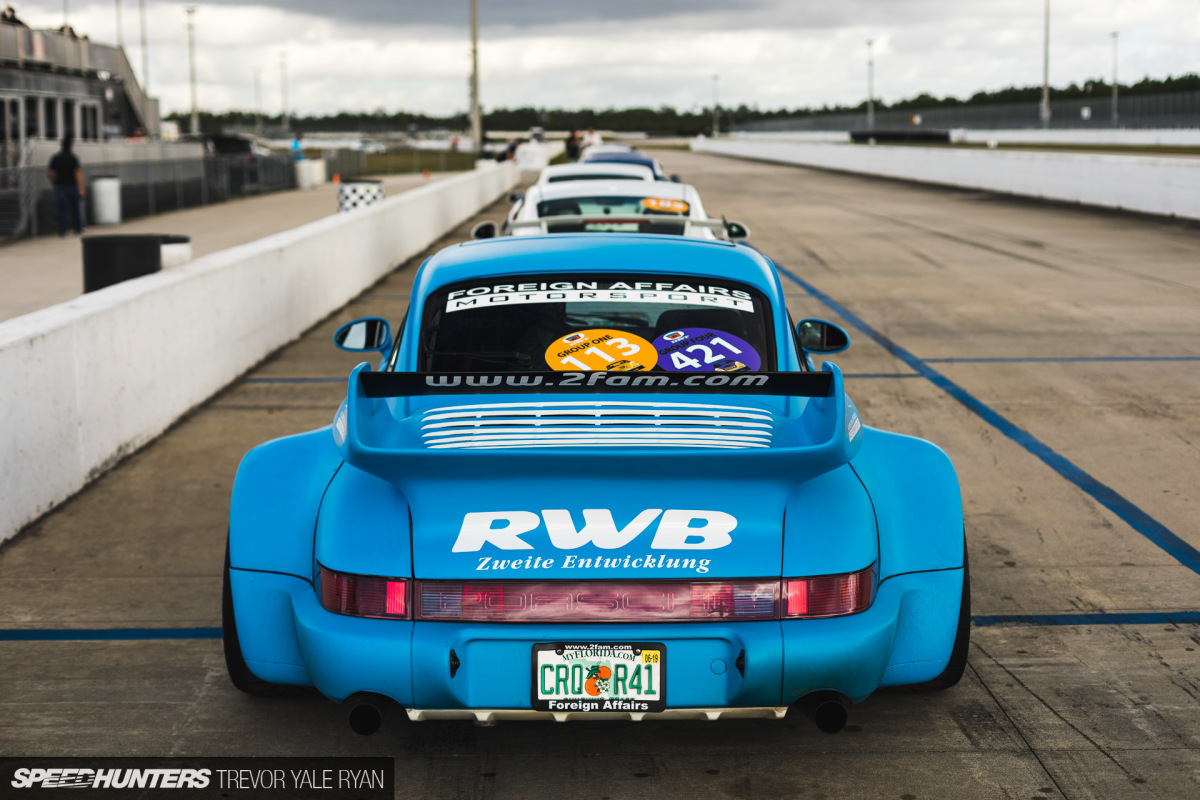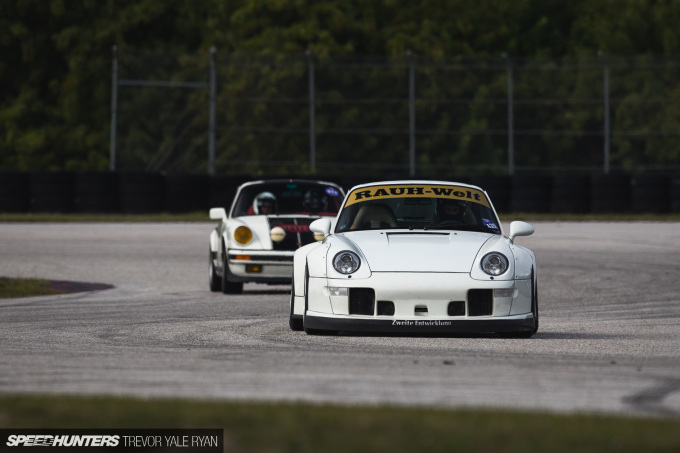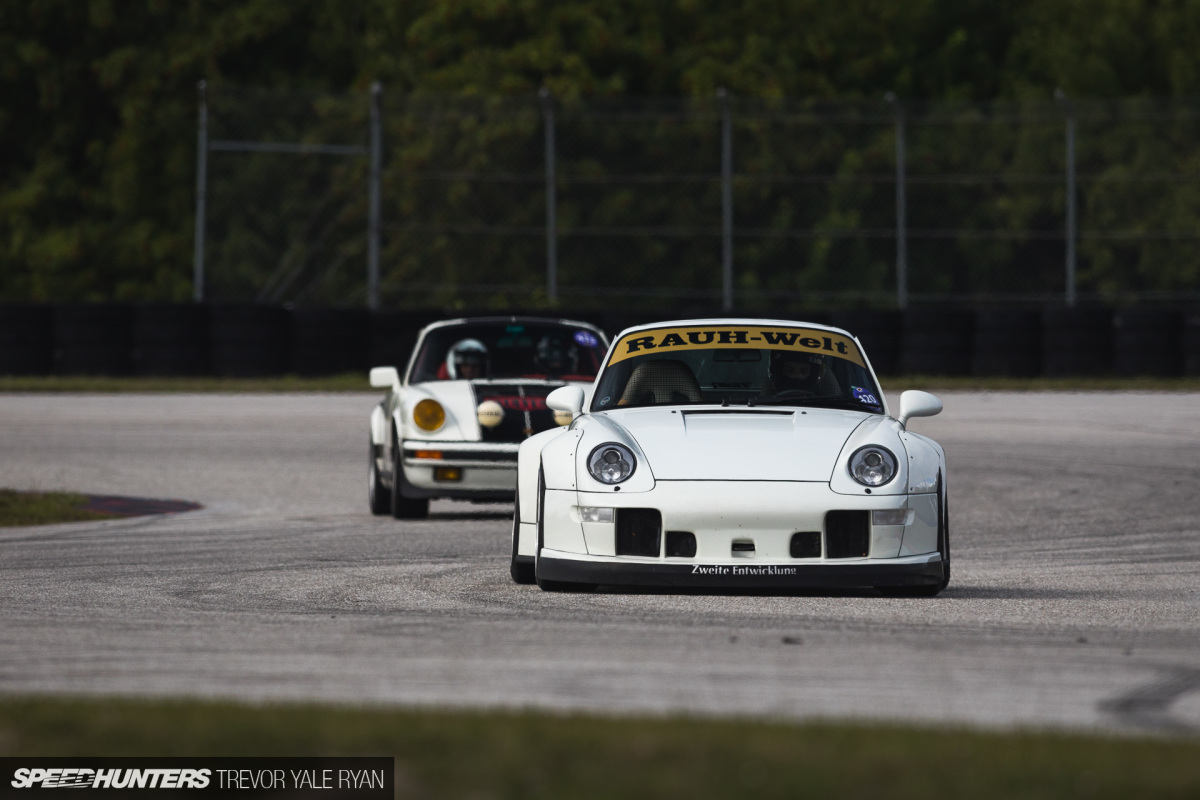 At any rate, it was awesome to see an additional pair of wide-body RWB Porsches hitting the track alongside some full-on race cars.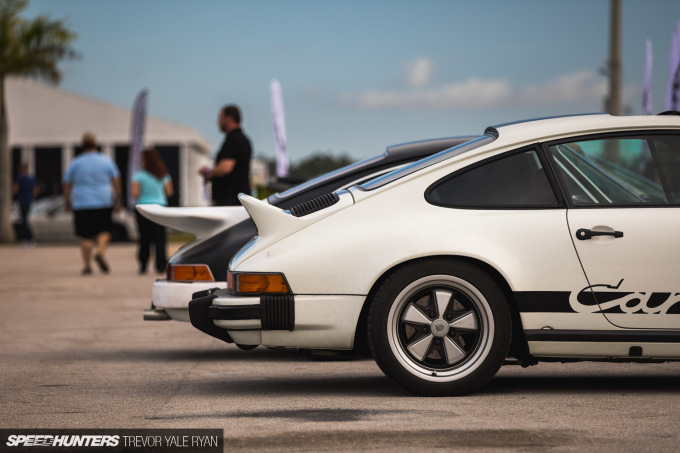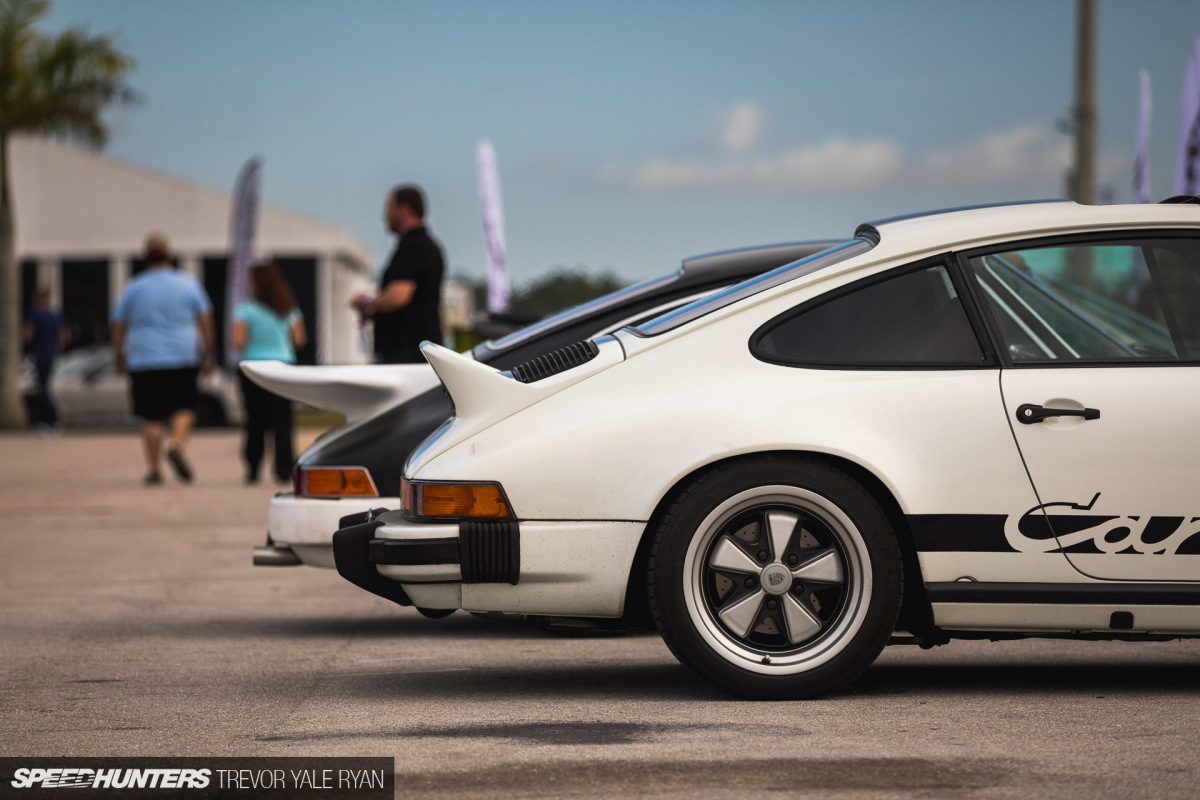 On that note, despite Southern Florida's lack of proper seasons, car culture in and around Miami is as vibrant and varied as you could possibly imagine. While I have loads of non-Porsche content coming from the trip, Saturday featured more you-know-what.
P-Cars & Coffee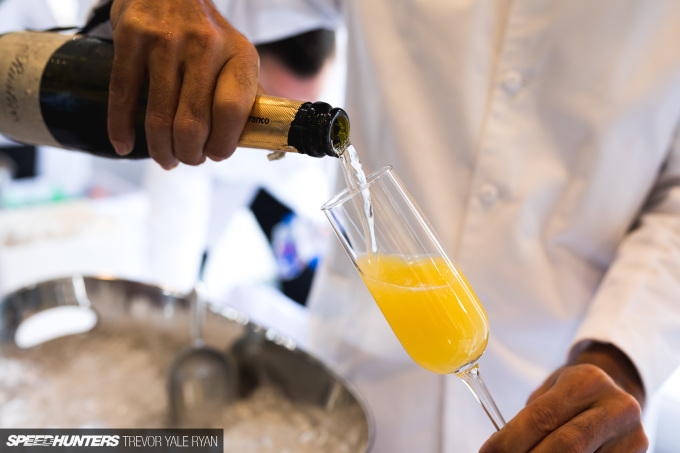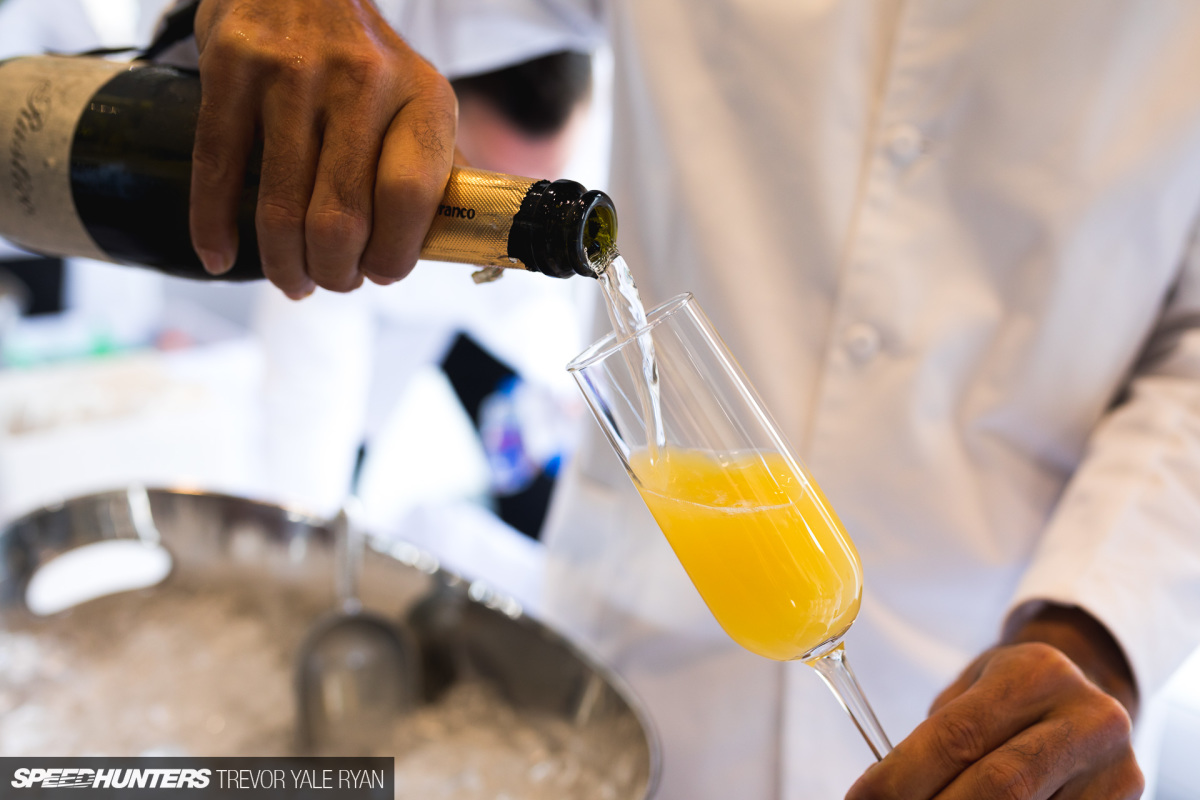 The next morning featured a Cars & Coffee event, albeit one on steroids. More like Cars & Champange at The Collection, plus croissants, more cars, coffee, and plenty of other amenities which don't start with the letter 'C.'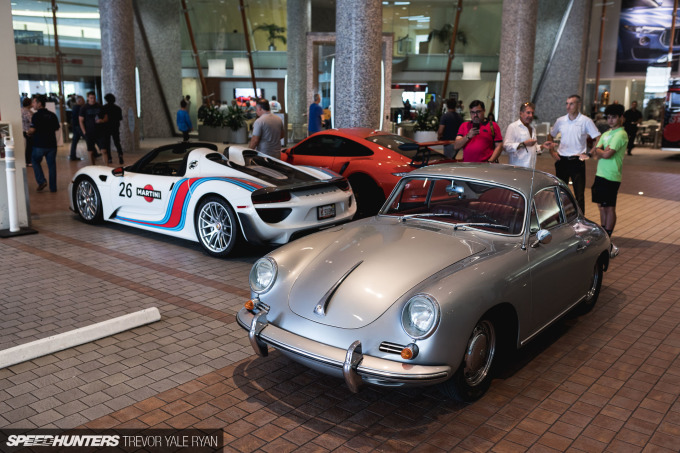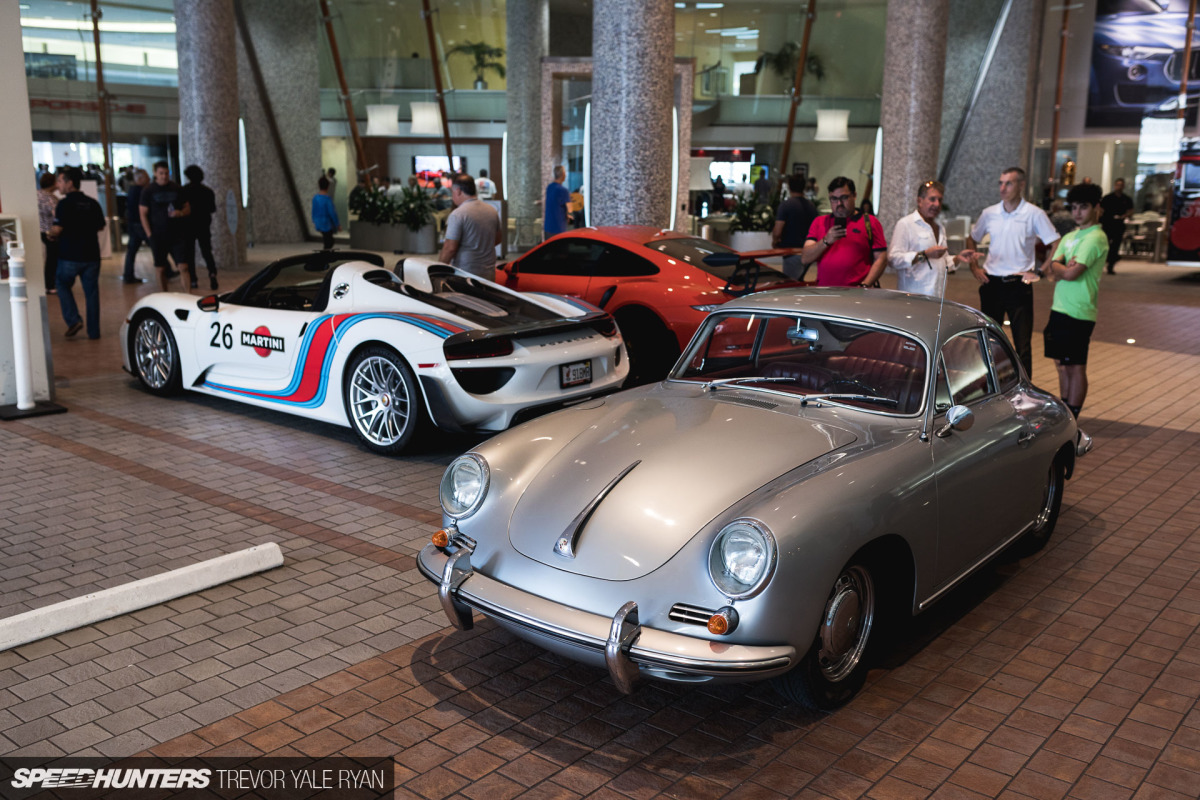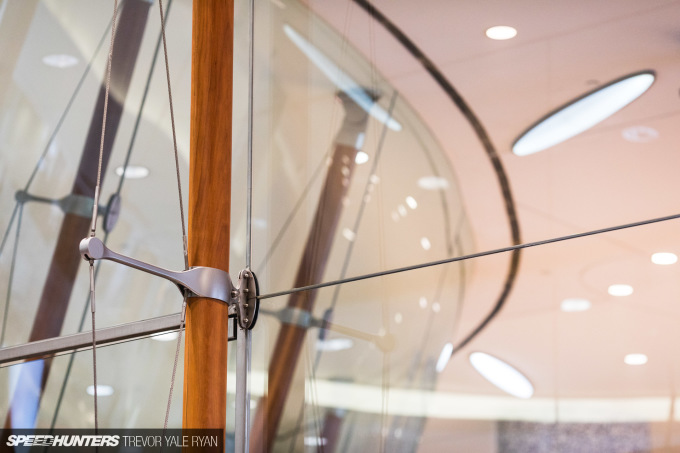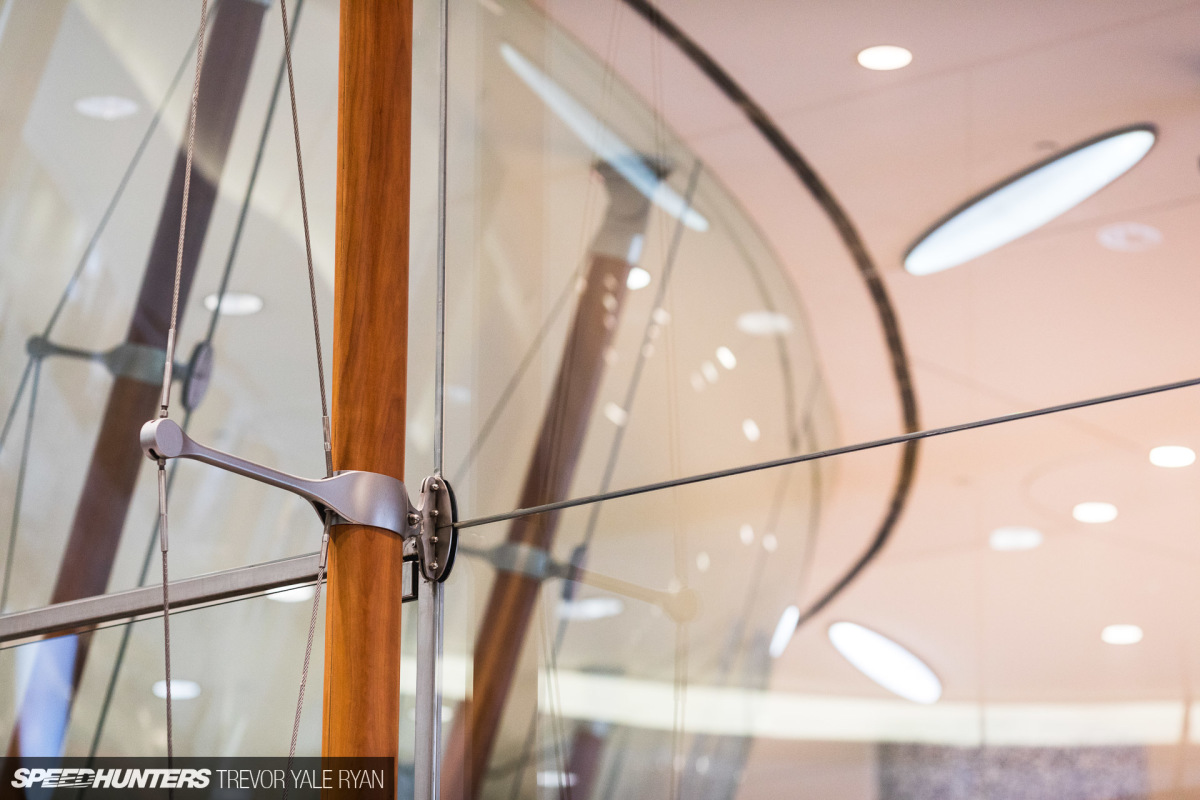 The Collection itself is, well, a collection of luxury dealers in Miami all operating under the same roof. Ferrari, McLaren, Aston Martin, Alfa Romeo, Maserati, the list goes on…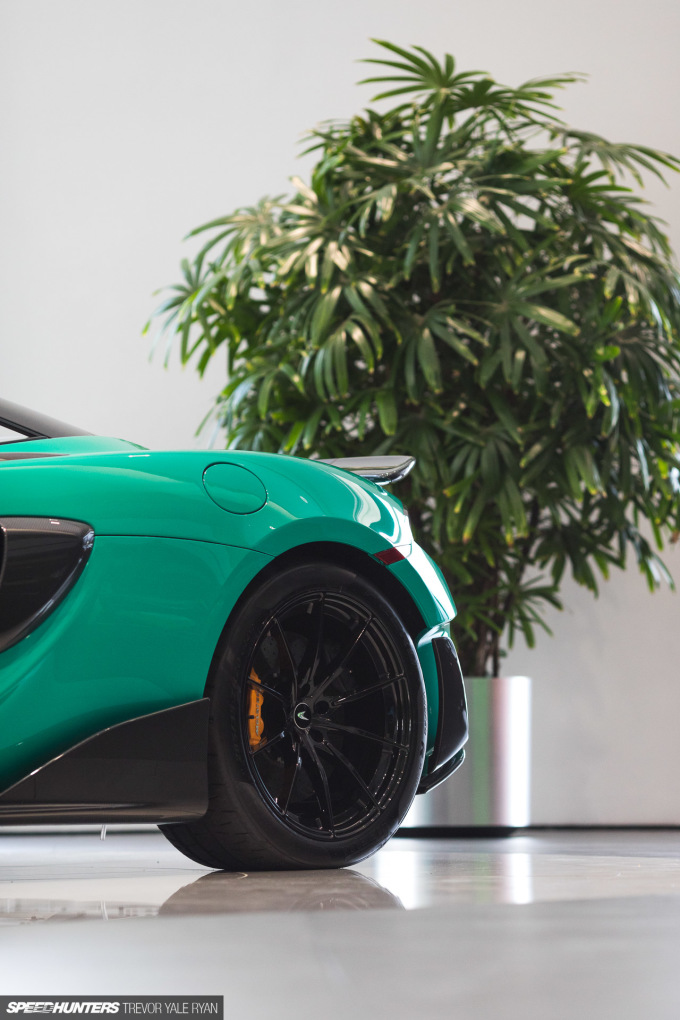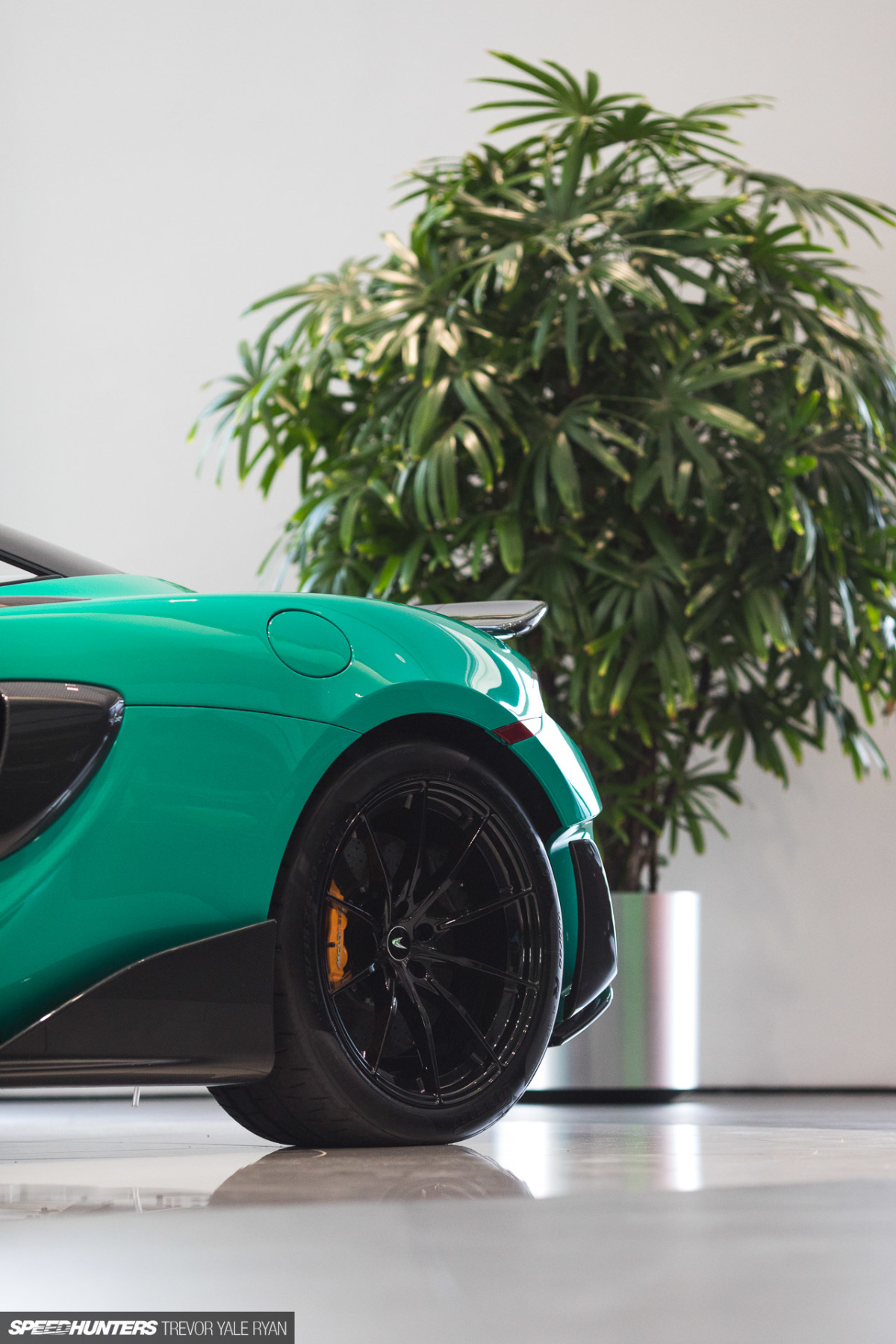 As you might expect, the other dealerships were relatively uncluttered as the Porsche showroom was the one getting the lion's share of the attention on Saturday.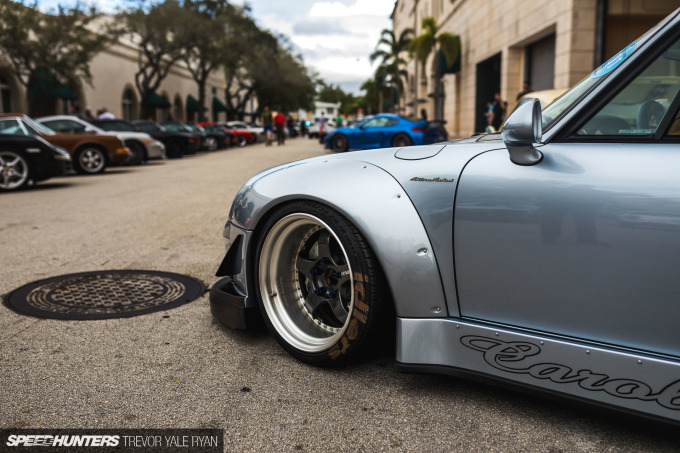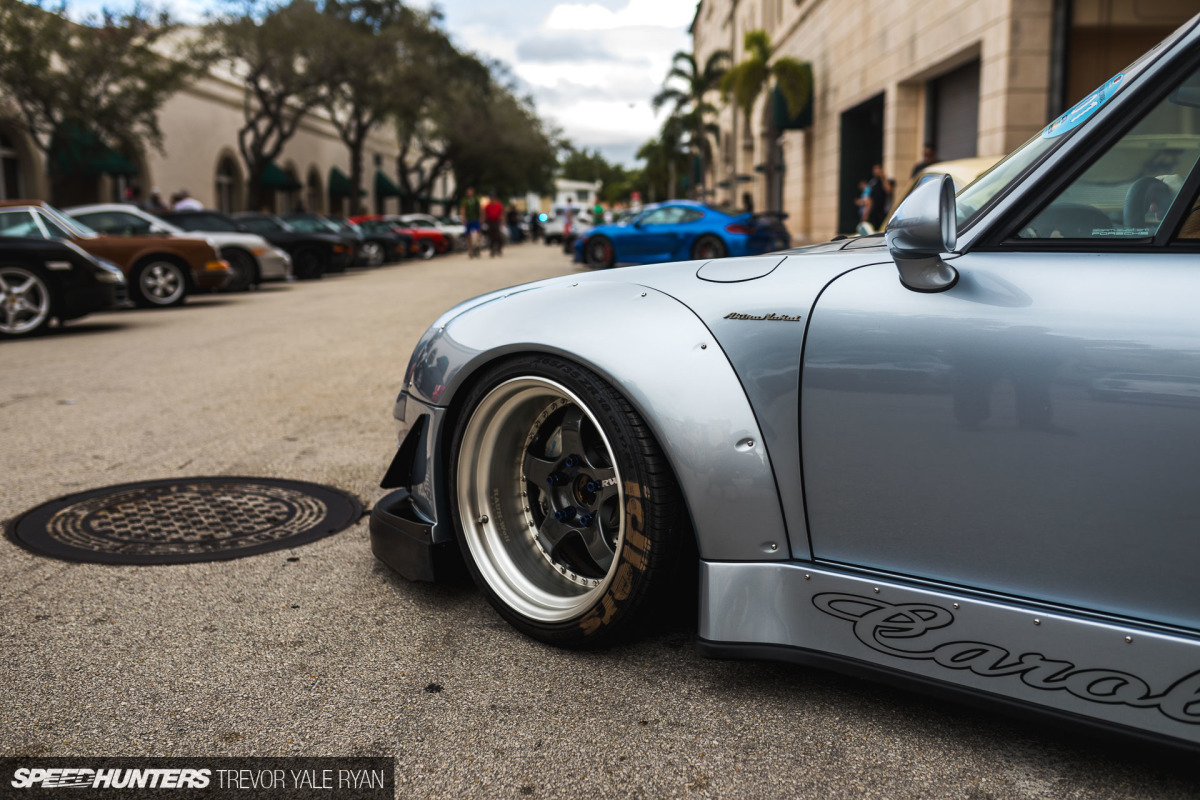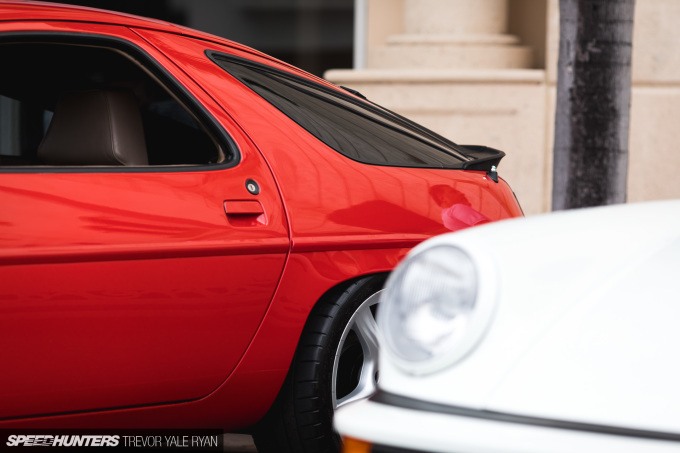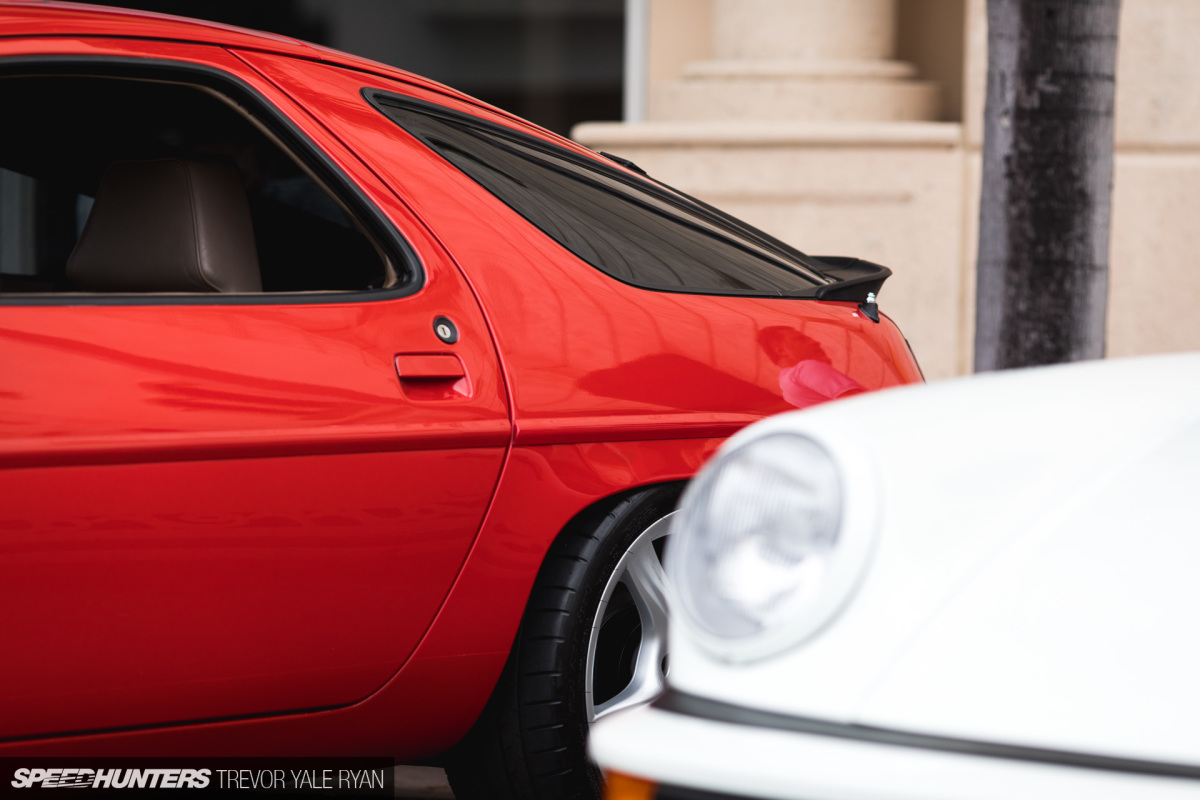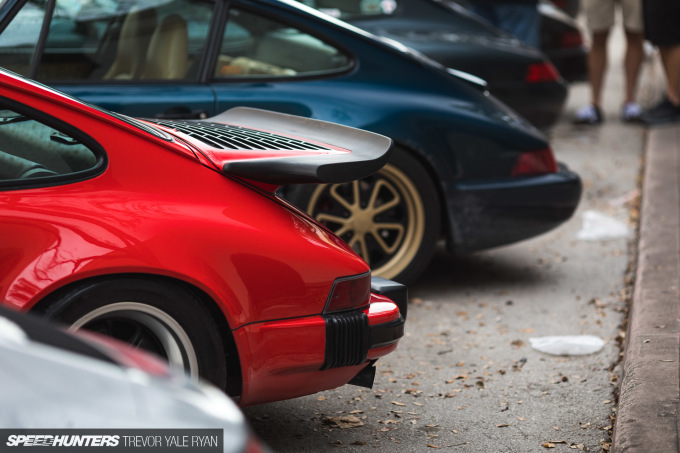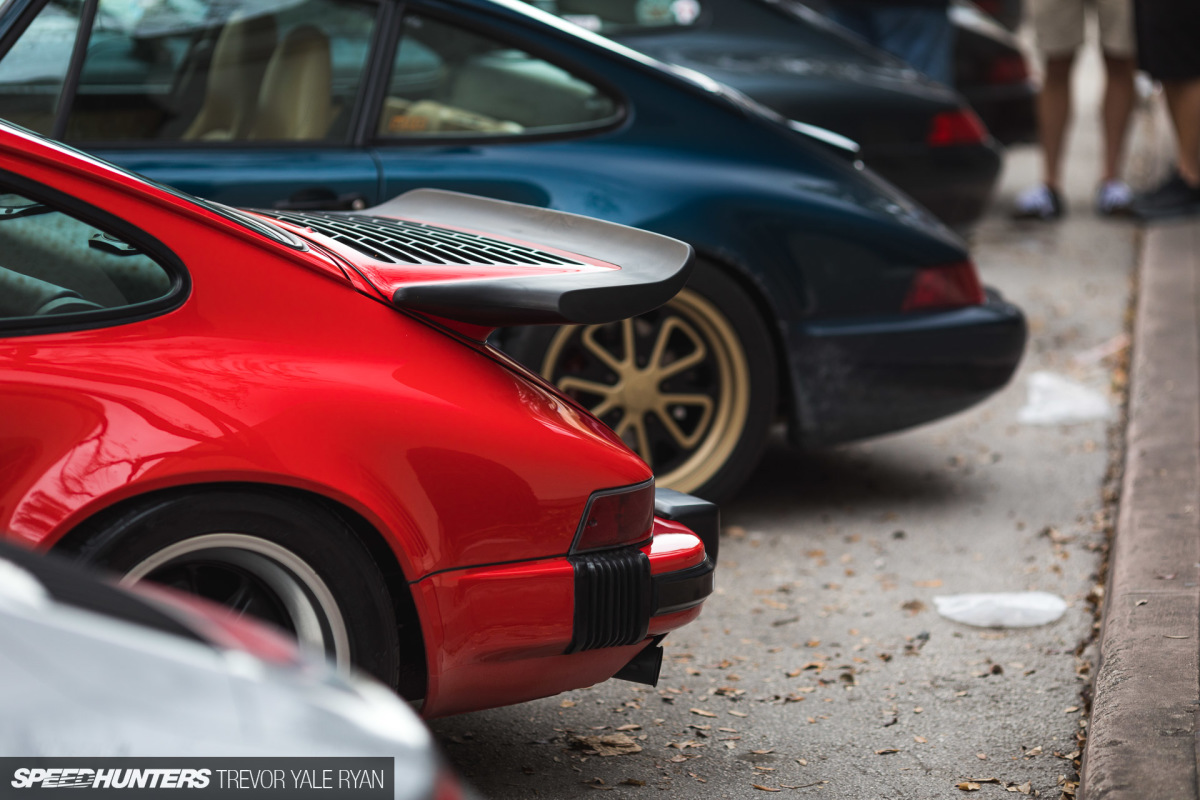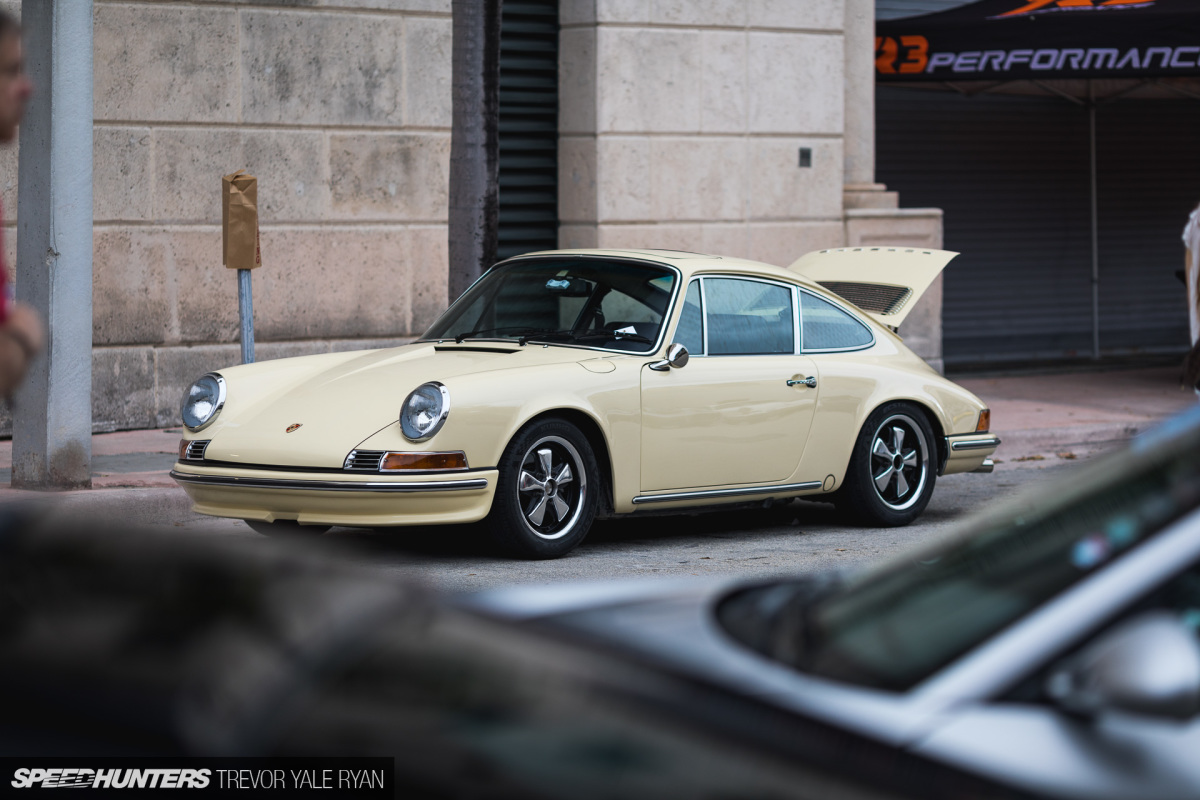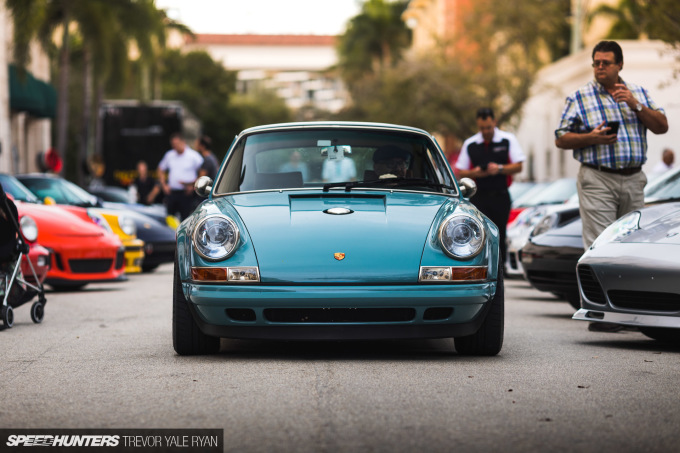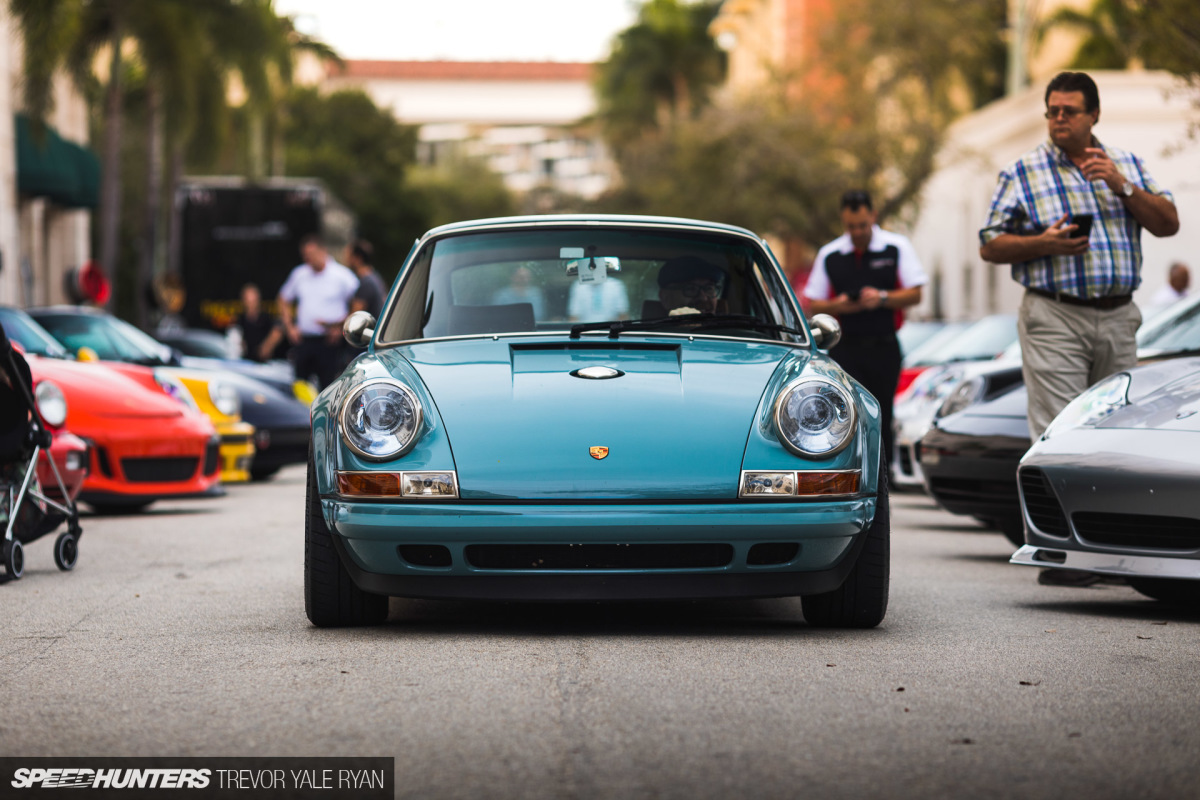 Outside, the local police had the entire road blocked off, only allowing Porsche-badged machinery in.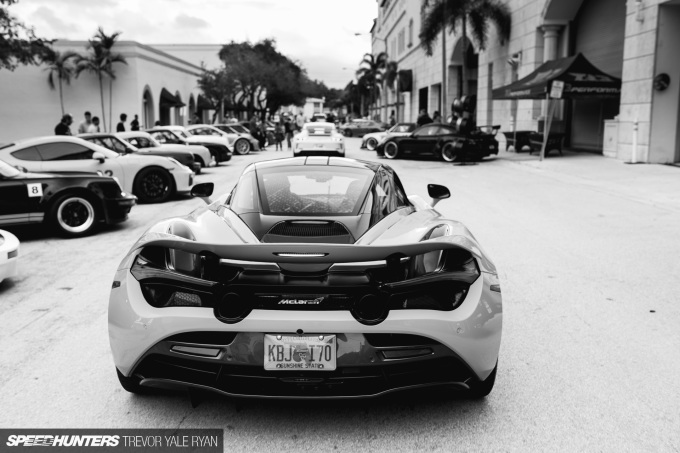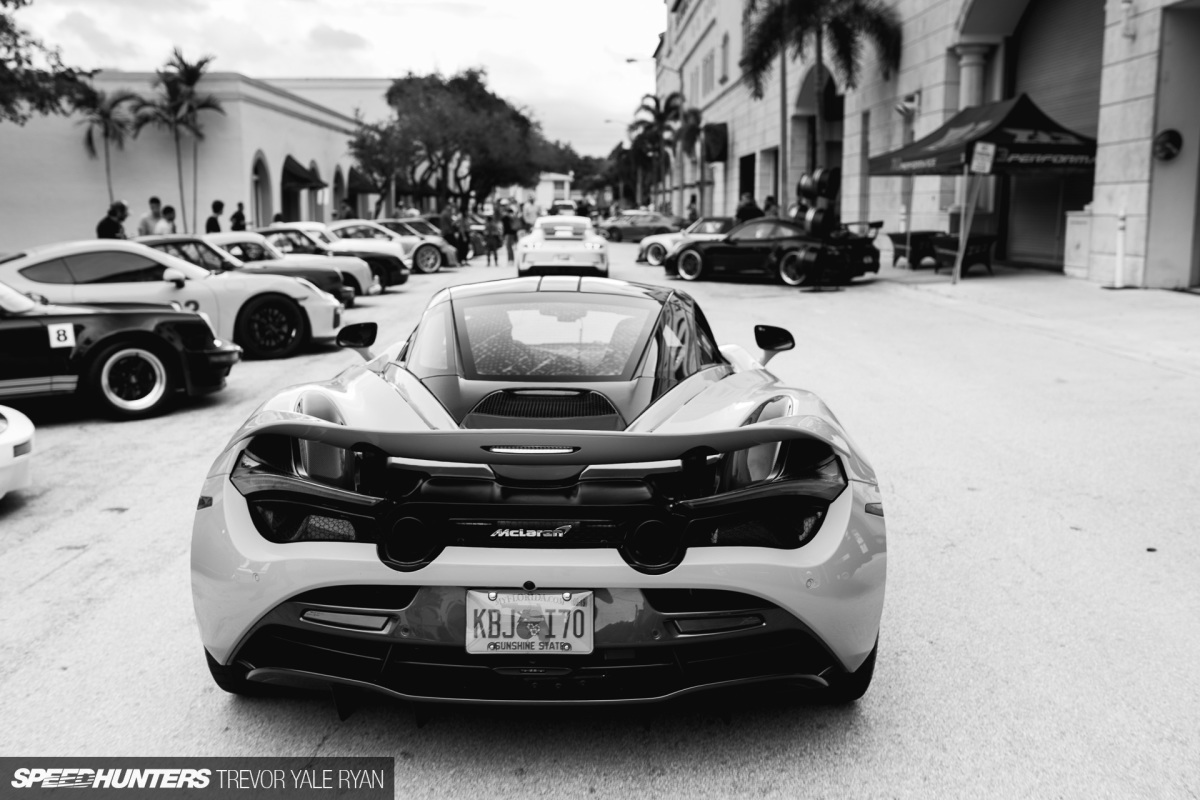 Well, for the most part anyway.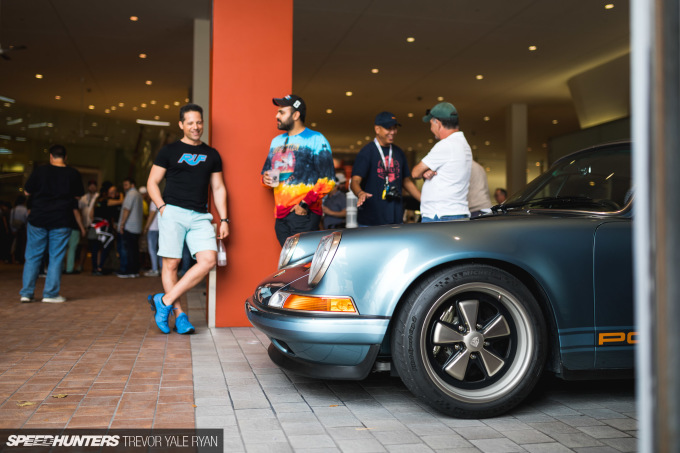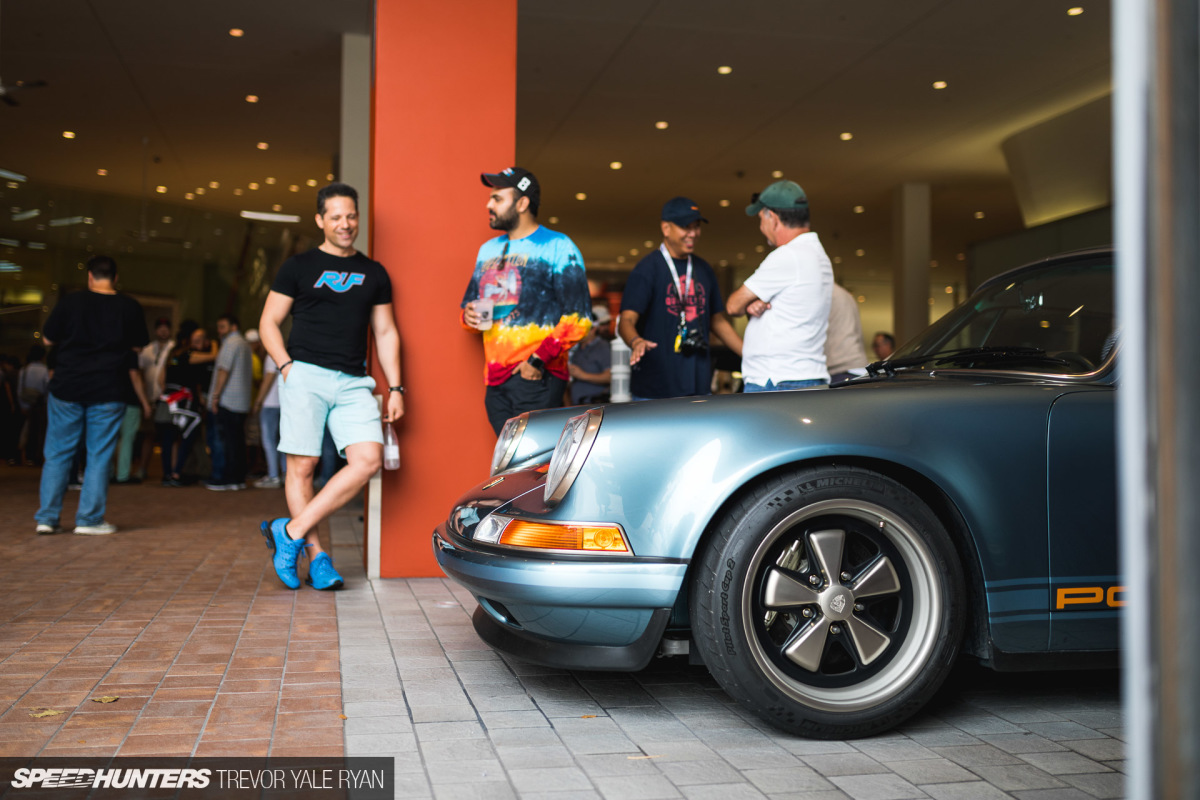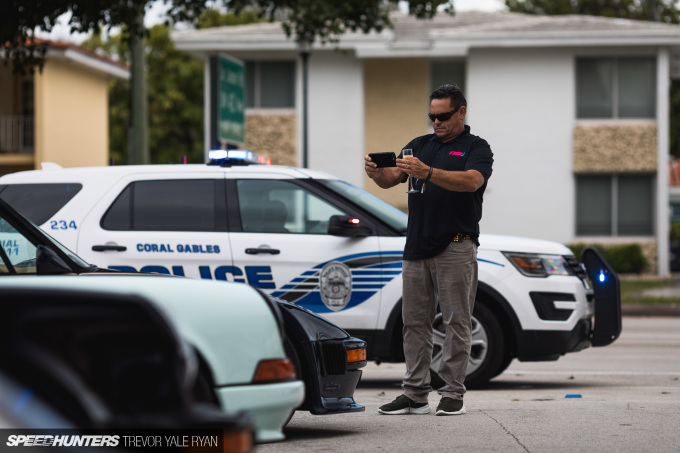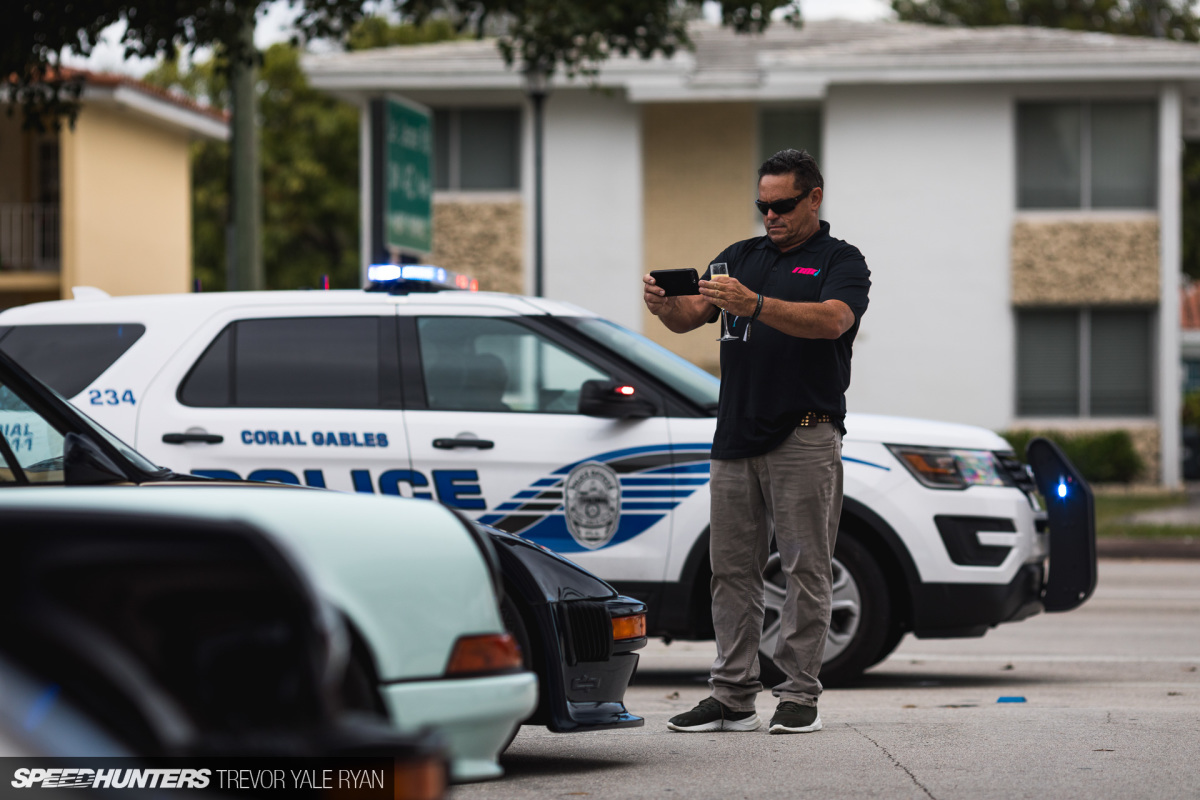 Even with a pair of stunning Singers and amazing offerings from Accumoto Motorsport (which I'll highlight in a future post), my favorite car of the day had to be Real Muscle Car Miami's 935 with the DP Motorsports treatment. Even the owner, Peter, couldn't resist getting a shot of the car.
RMC Miami brought another DP-worked 935 out to the paddock at the track day, and I'll give you a closer look at both of these cars soon.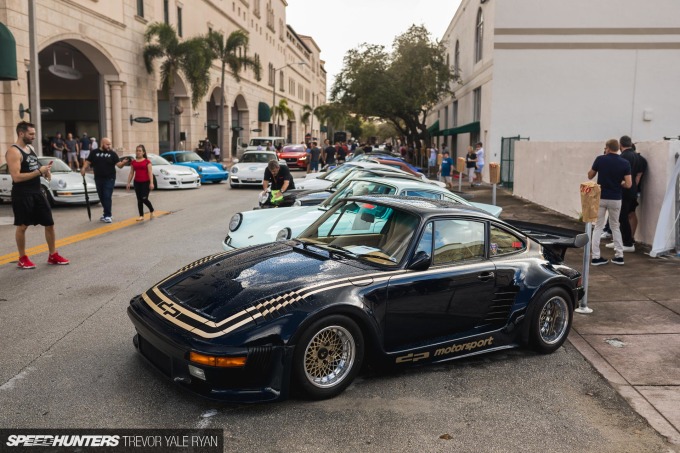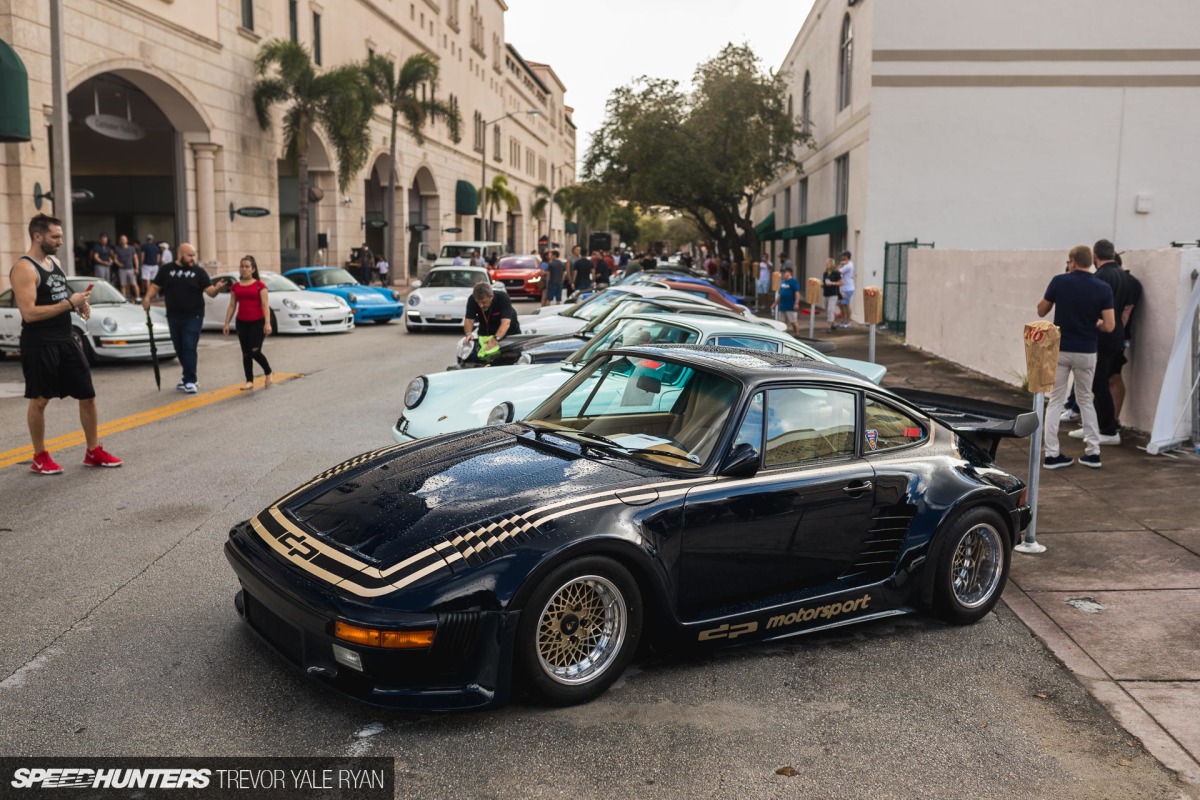 You might remember some eight months back when I stopped by RMC Miami's showroom, and it should come as no surprise that Peter, Danny, and the team have been hard at work finding some of the most outlandish and desirable automotive creations ever made.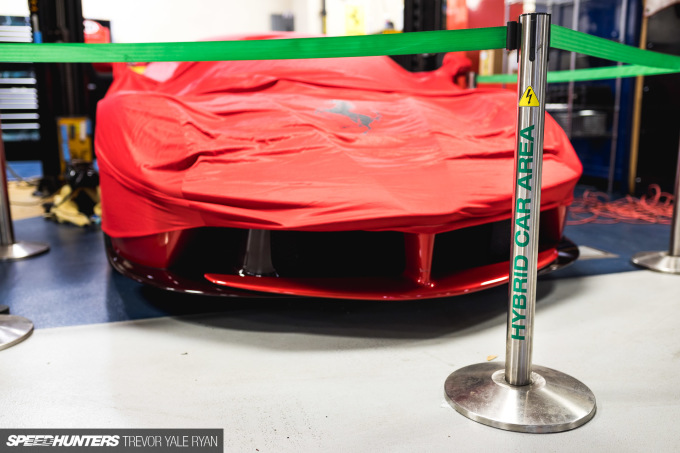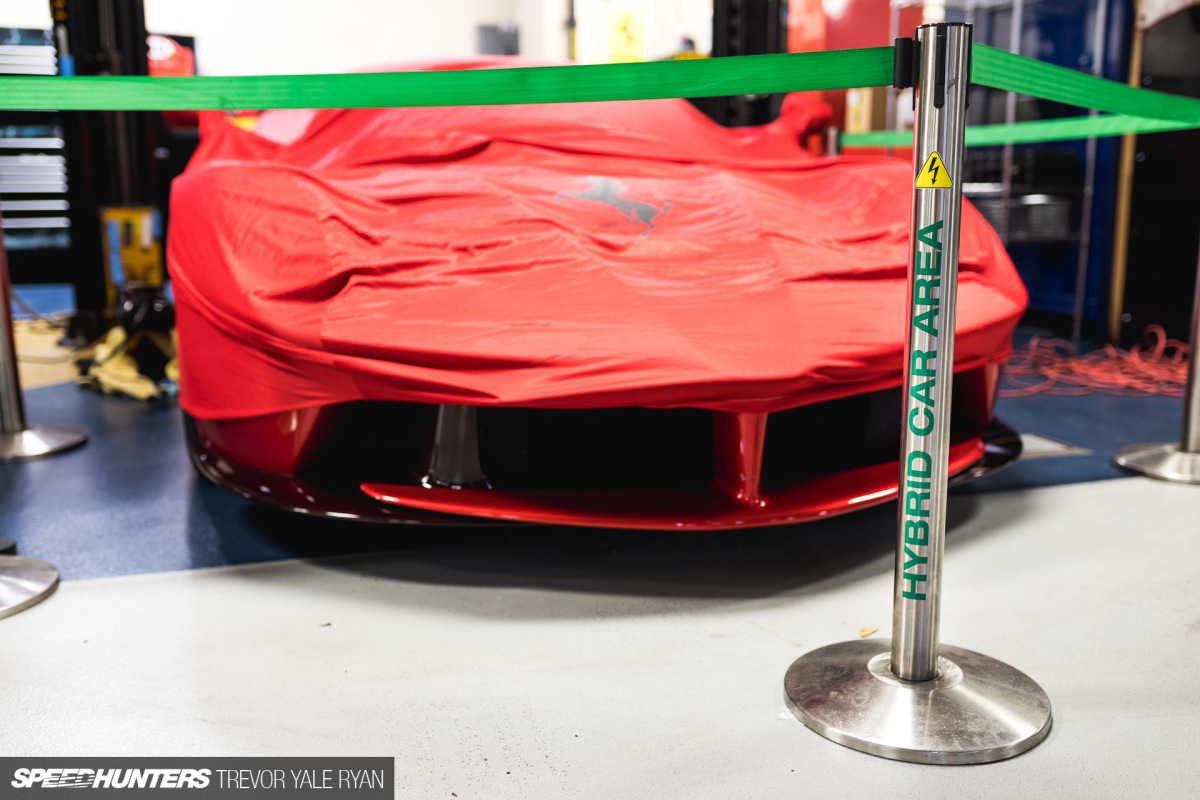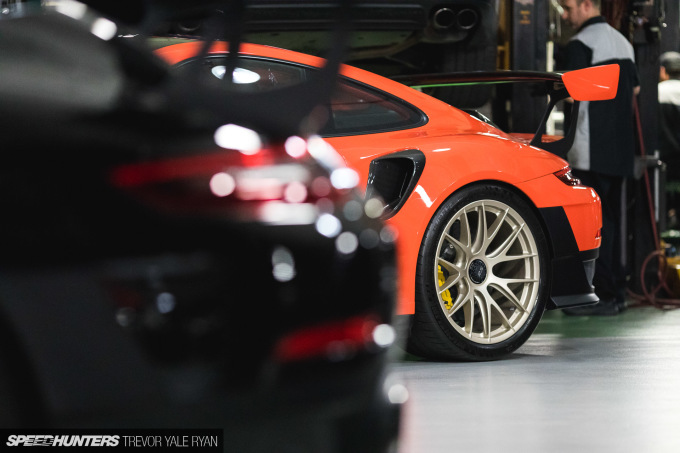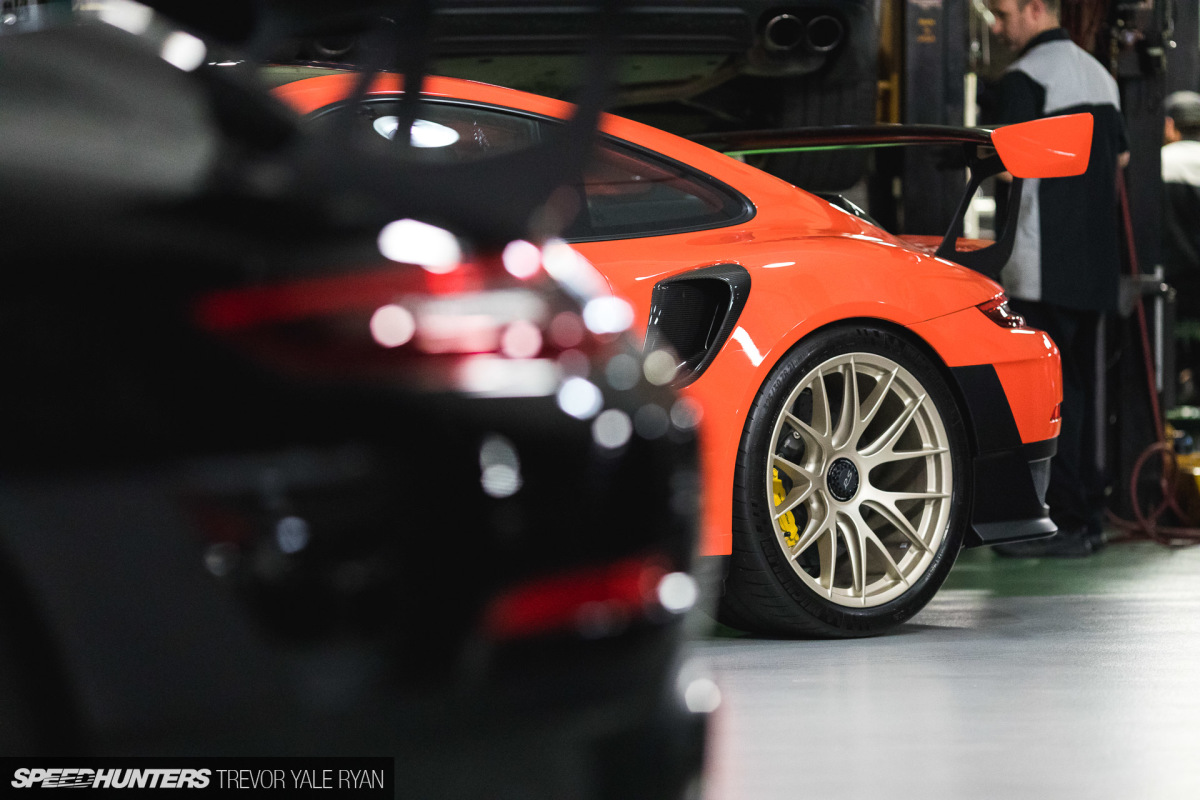 Moving on around The Collection, I discovered that it's pretty hard to throw a stone without hitting some sort of supercar, and this is true upstairs in the service department as well.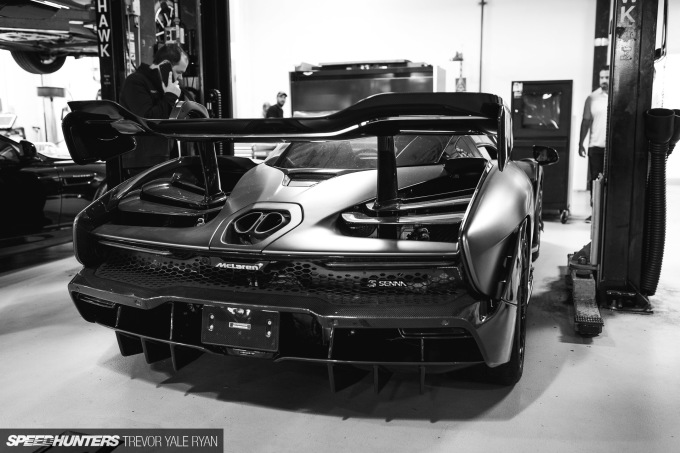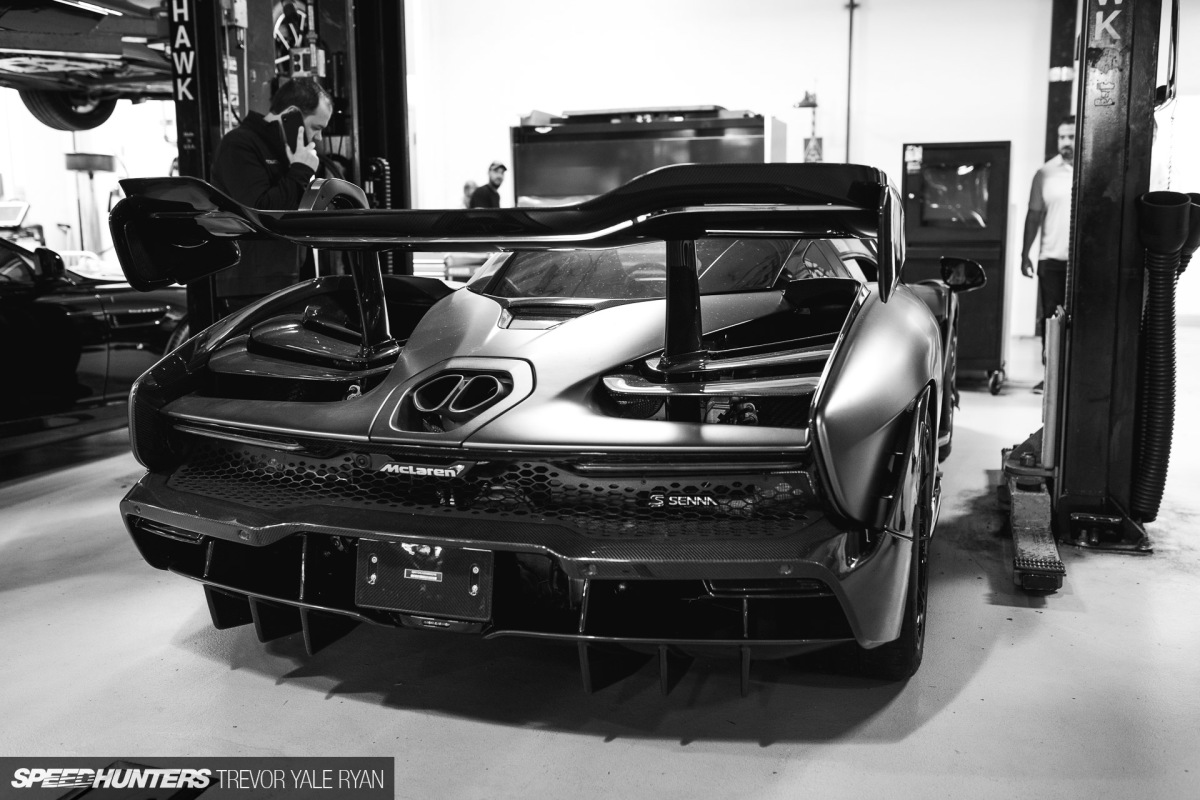 The McLaren Senna parked up in the corner should suffice as evidence enough of this fact, but due to the car's suspension being in some sort service mode resulting a ride height acceptable for off-roading, I kept my camera pointed away for the most part.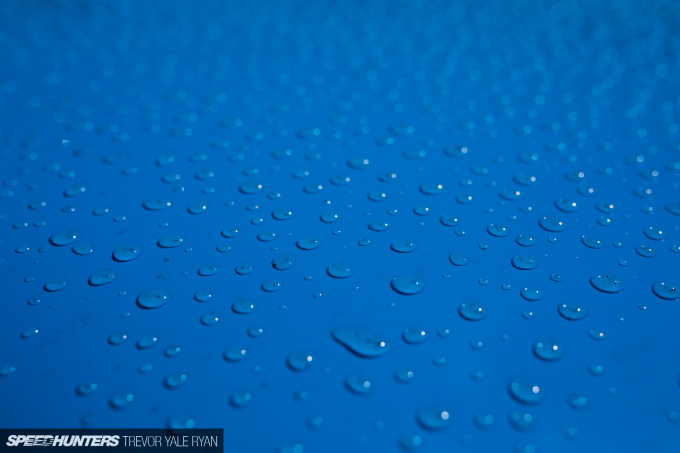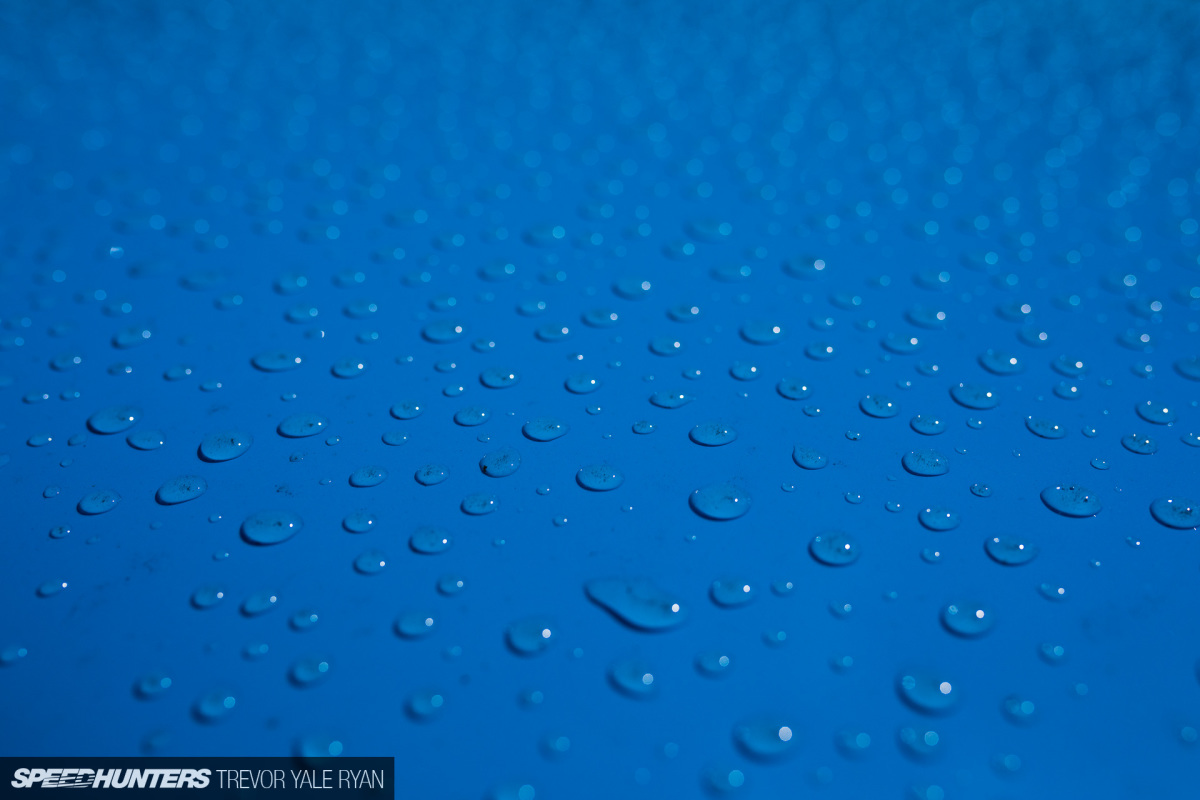 Heading back outside, I was unsurprised to be greeted by a downpour of tropical rain, a mostly inconvenient feature of the Southern Florida climate. I learned during my trip here that any time you're out and about unprepared, you will get rained on. There's a 100% chance of it.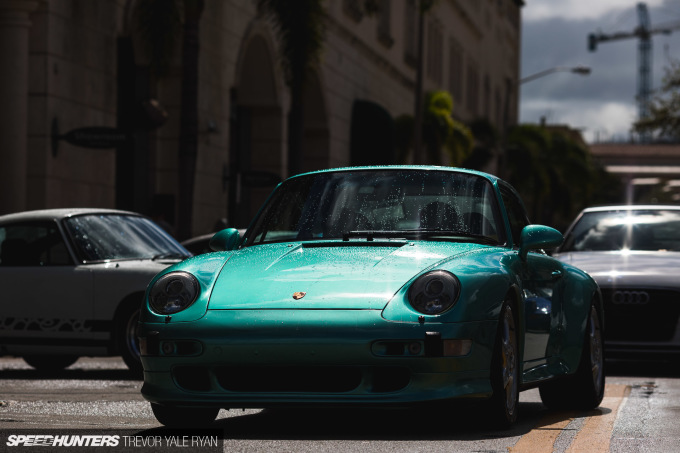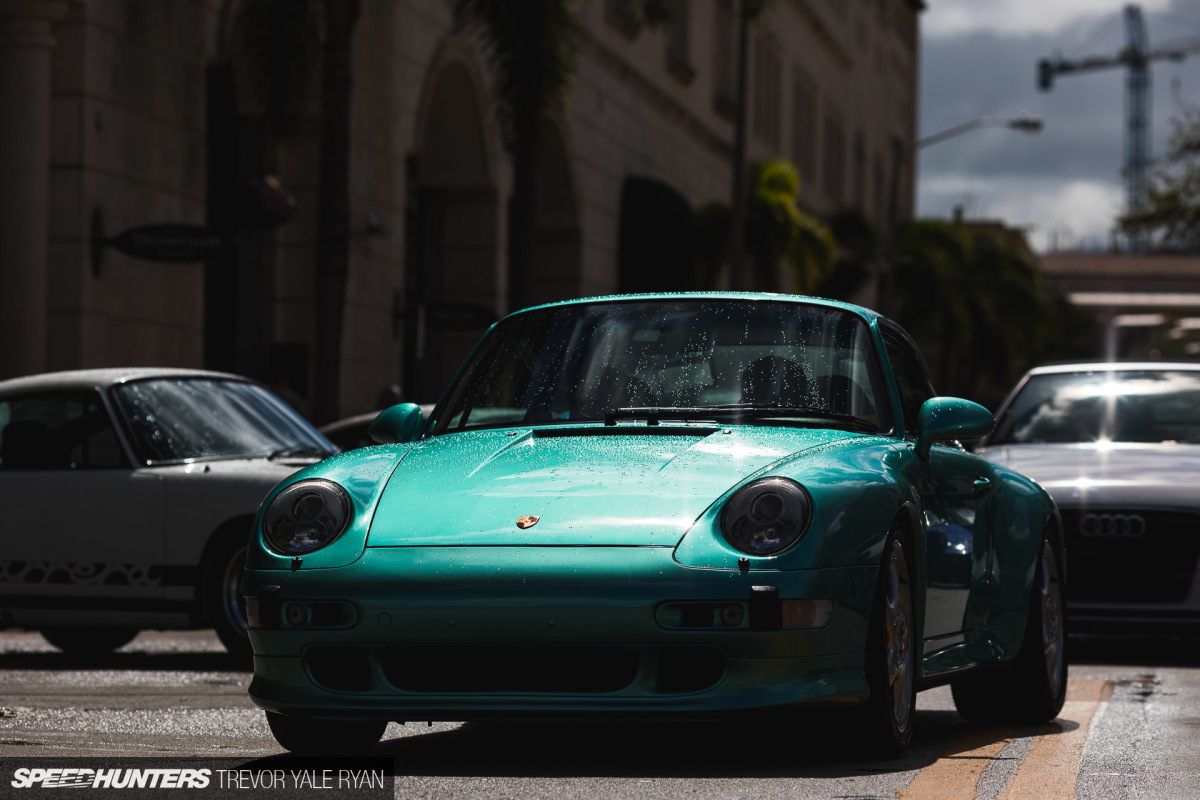 Still, while it scared most of the attendees inside it made for some really fantastic shooting conditions. If only I could ever be so forward thinking as to bring along an umbrella, I'd really be set.
From the Cars & Coffee extravaganza, the cars themselves made their way out to the final location of the weekend, home to two events.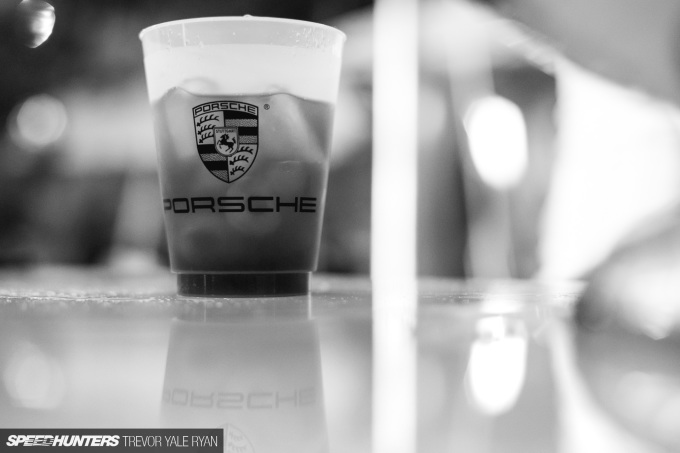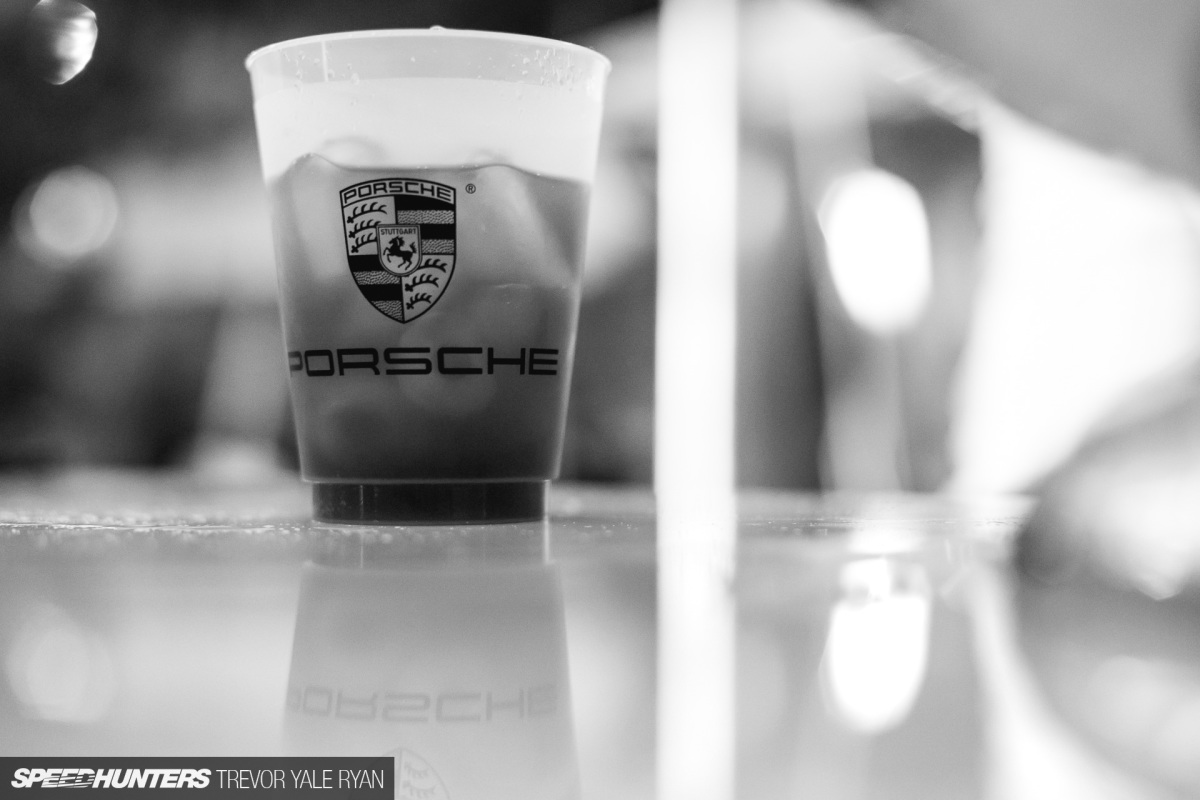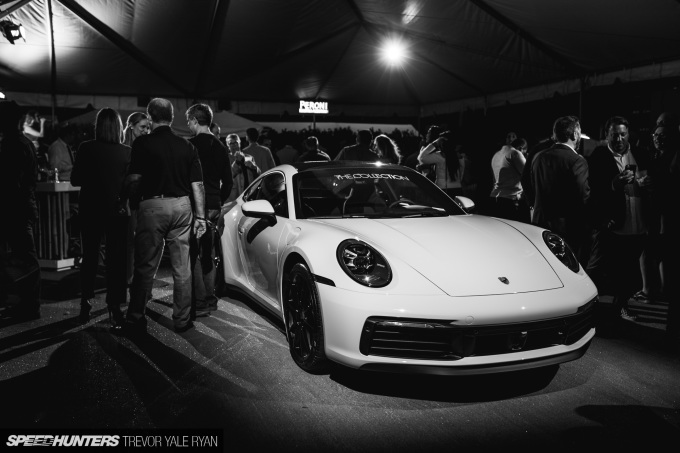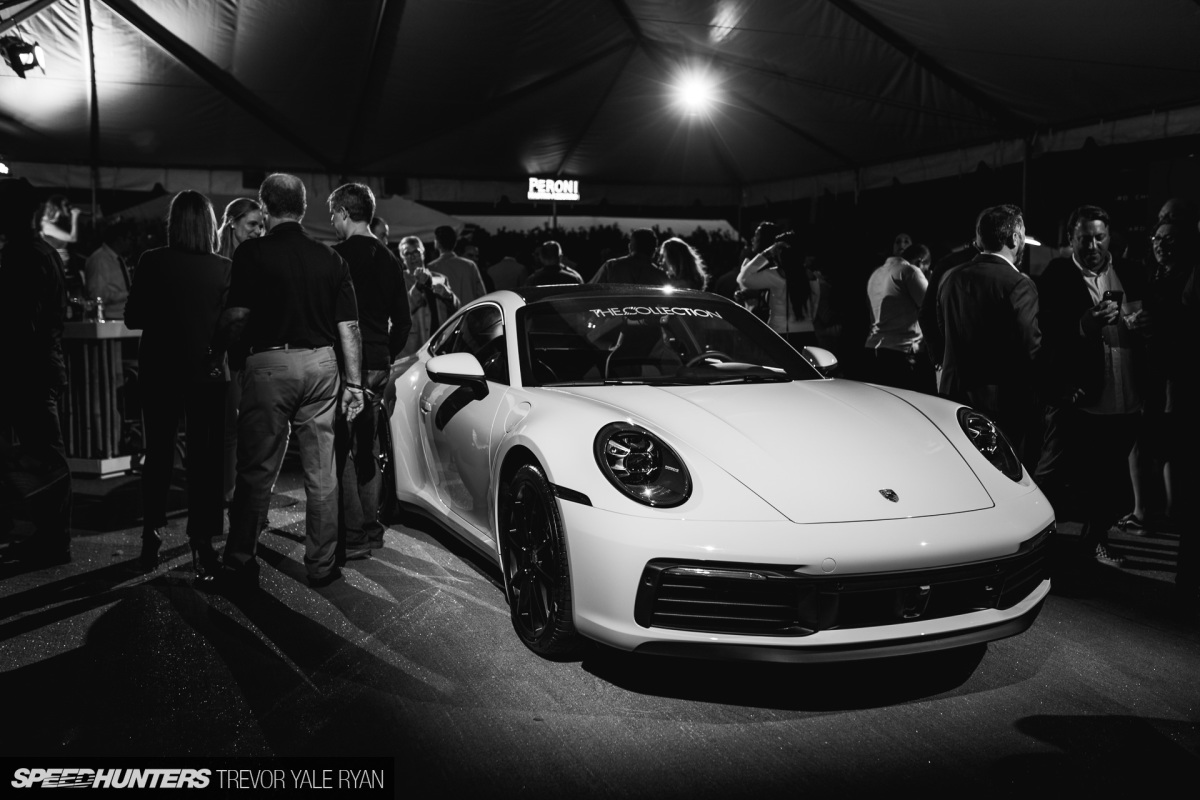 The first of these events was dubbed the VIP Cocktail Kick-Off, and I respect that it's precisely events like these which rub some parts of car culture the wrong way.
At the same time, many of the things which others do rub this crowd the wrong way, and I think it's high time we see how similar we all are rather than our tiny difference in preferences.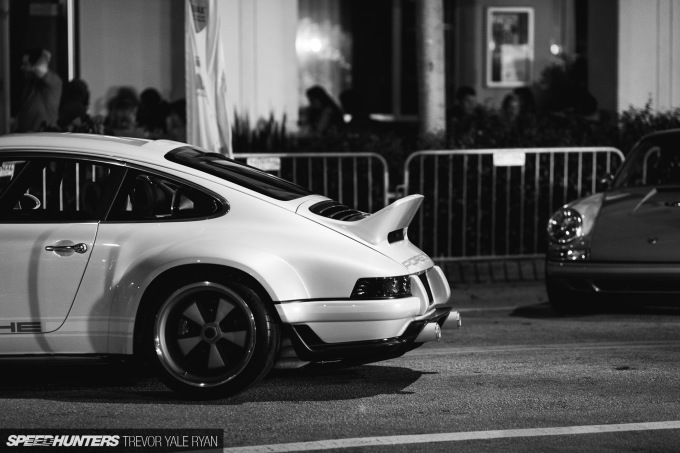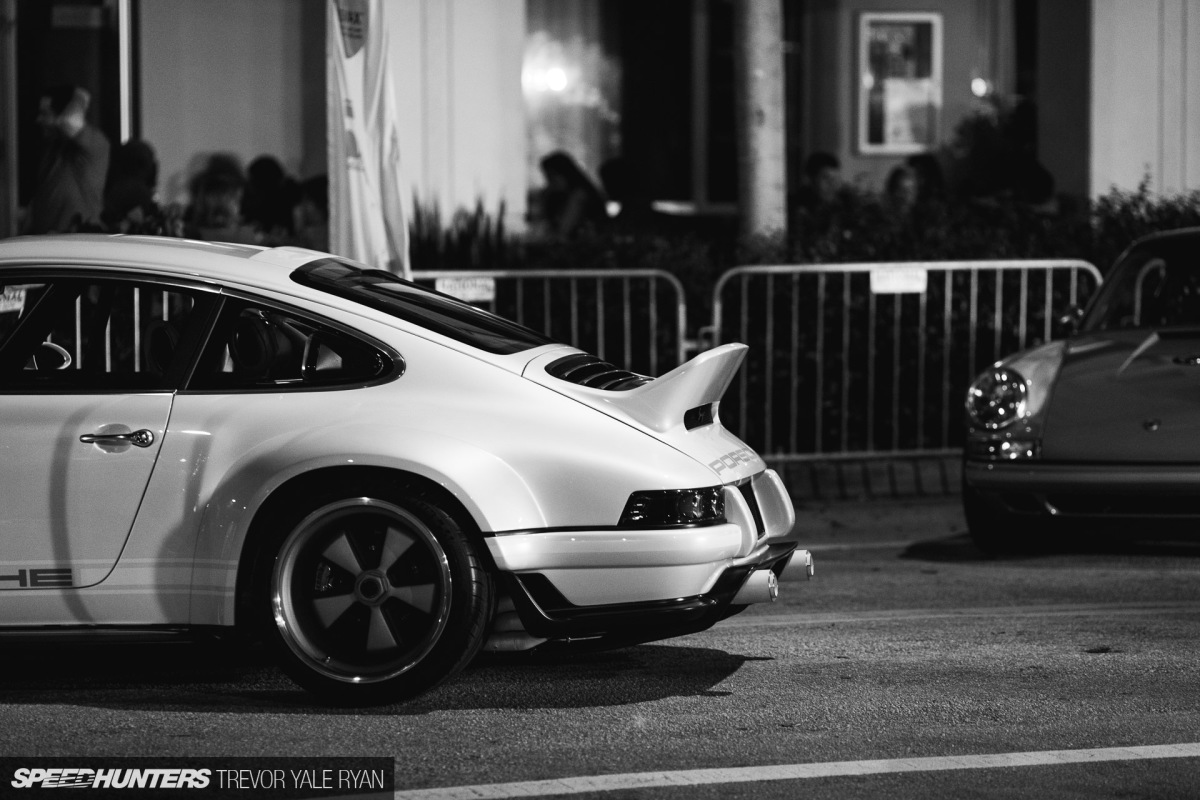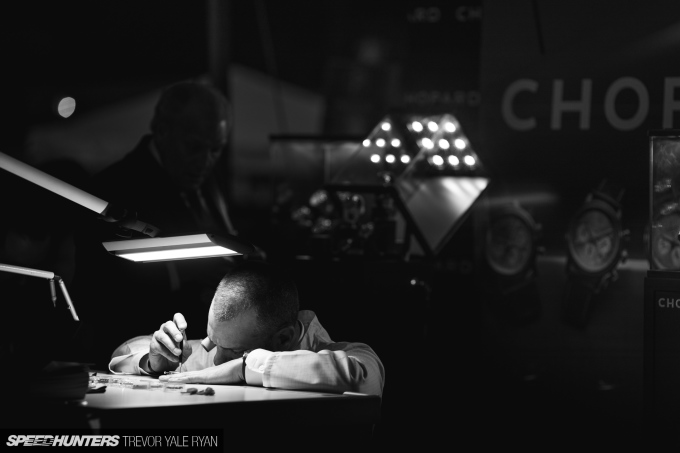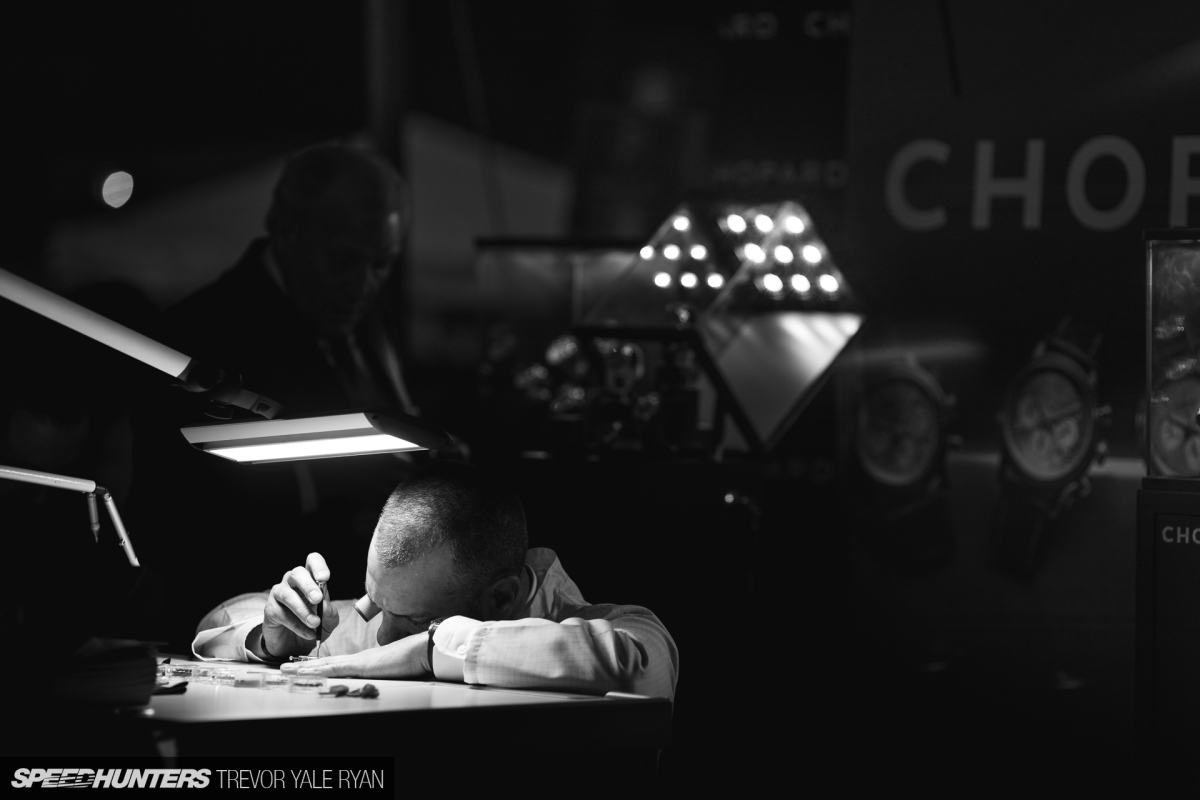 Matt has just dedicated an entire post to this topic, so I'll let it rest for now. While most of the activities had nothing to do with cars, that's okay by me, and the mini-event itself the night before the big shindig was certainly well worth attending. Naturally, this is especially true if you're part of the Porsche owners crew.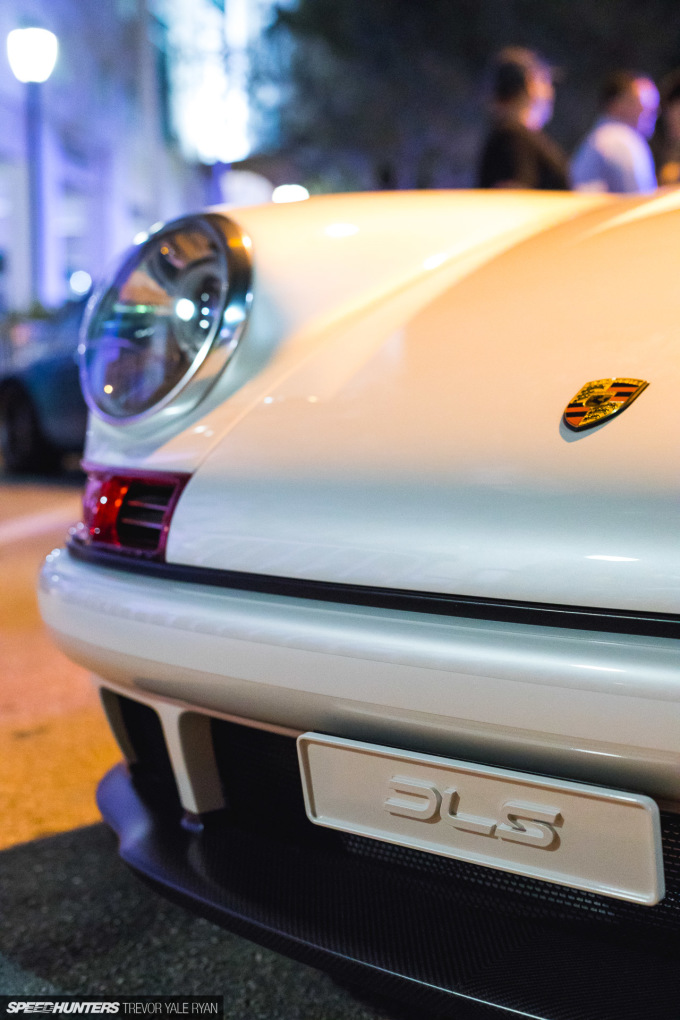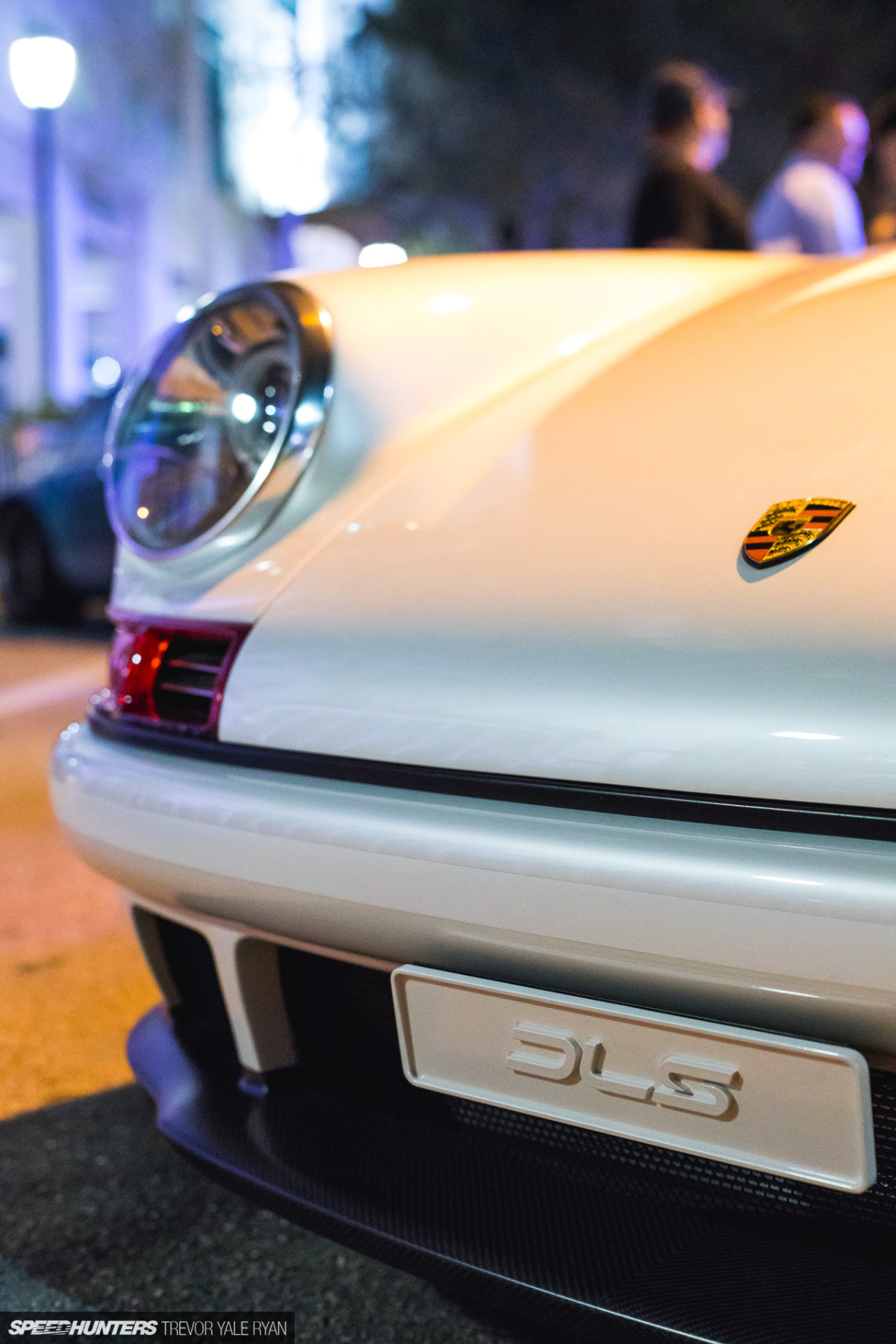 For me, it was mostly a good time to scout out what I'd like to shoot the following morning.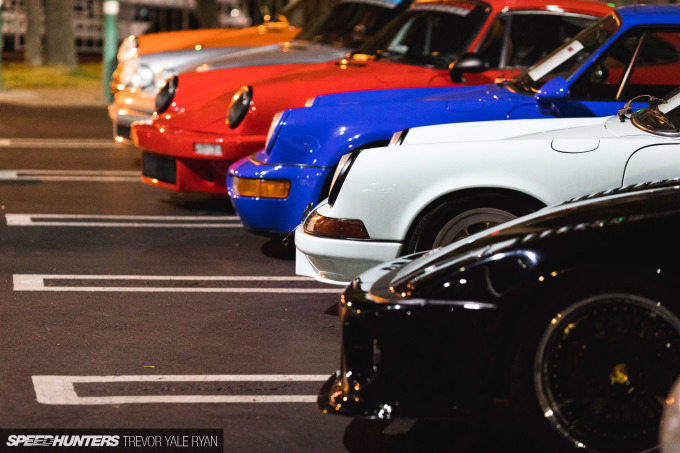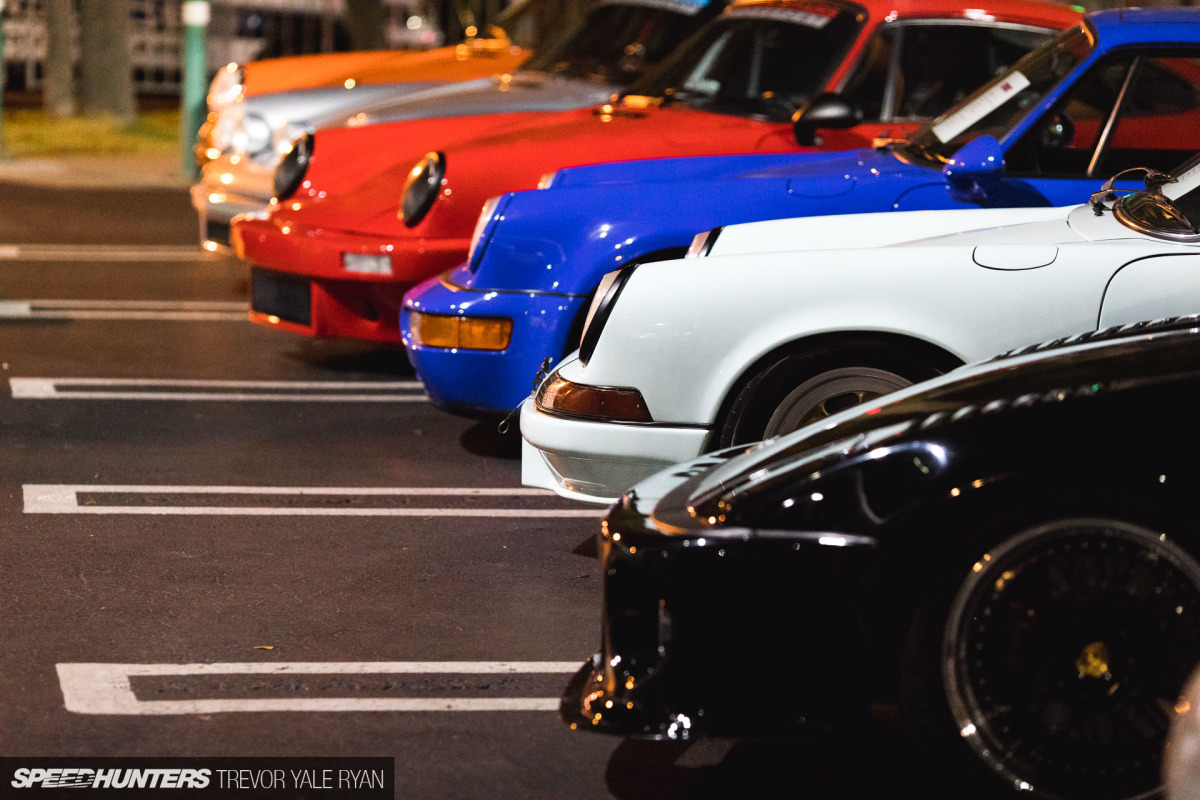 It should come as no surprise that RMC Miami would be requiring some close attention with my camera, and that Singer would meanwhile be doing their best to steal the show. Parkhaus1 and the Barn Miami were coming out in full force as well, but I'm getting ahead of myself.
Check back soon for full coverage of the main event, which featured a good half-dozen city blocks shut down for a Porsche-only takeover of epic proportions.
Trevor Yale Ryan
trevor@speedhunters.com
Instagram: @tyrphoto
TYRphoto.com
DRT would like to thank the following sponsors:
Presenting Sponsor: The Collection Porsche
Track Experience Title Sponsors: Porsche West Palm Beach, Braman Motorcars
Porsche Parking Only