Don't Wear Pants
The plane lands at 5:40pm at Miami International Airport, right on the southeast tip of Florida. Sunset in Miami is right at 8:04pm and Real Muscle Car Miami is a twelve minute Uber away. Plenty of time.
Stepping out of the cool air-conditioned airport you're immediately enveloped by the invisible blanket of humidity that oversees this corner of the US. Already running later than I would have preferred — due to my peasant-class tickets I'd booked which meant I was literally the last person off the plane — I found myself sweating by the time I tracked down my ride some distance away from where I'd been waiting.
With the AC on full blast we sped off towards the destination. And by sped off, I mean sat in traffic. I'm genuinely not complaining (my driver's reviews were spot on when they said "Good Conversation") but I was beginning to get a bit nervous that I wouldn't be able to get to the shop and then off to some locations for shooting at sunset.
While my flight in the back of the aircraft and the chat I was having with the driver were actually both quite pleasant, the whole point of this trip was, you know, to take photos. And to be honest, besides one car that had arrived in a crate from Germany two days prior, I had no idea what to expect when our thirty minute, five mile journey came to an end.
If I said I wasn't disappointed, it'd be at least a bit of an understatement.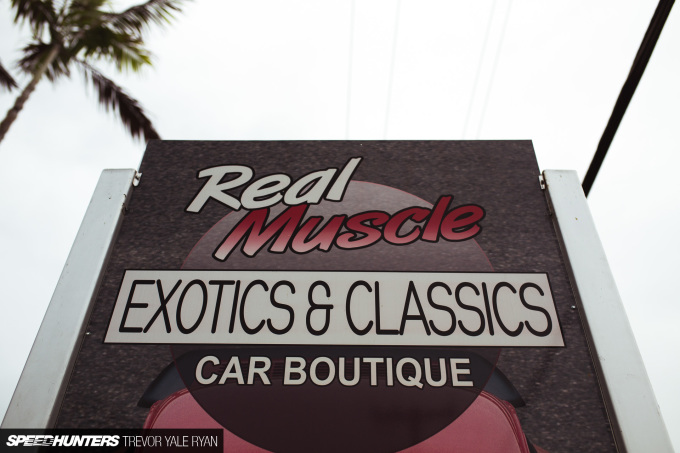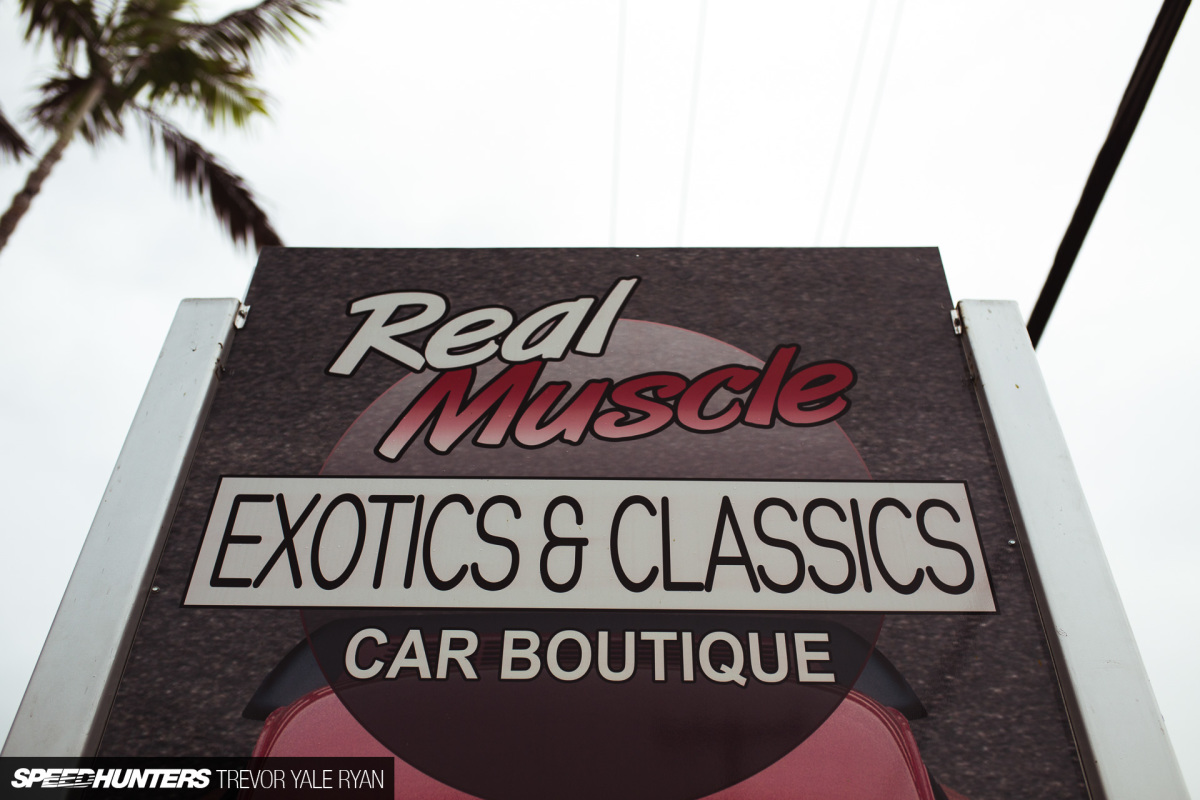 I've already done a spotlight on the wild Gemballa that RMC Miami has tucked away, but the shop is packed full with other very desirable cars, and even license plates and furniture. While we were waiting for a couple of friends to show up to accompany us on a cruise around Miami for some shooting and location scouting I just couldn't put my camera down.
Cars, Cars, Cars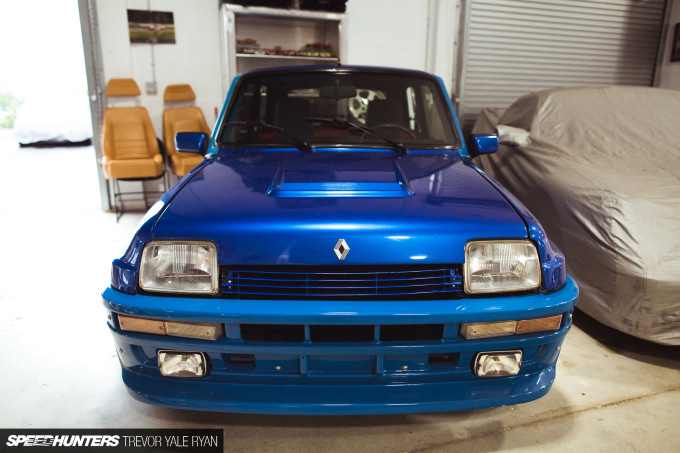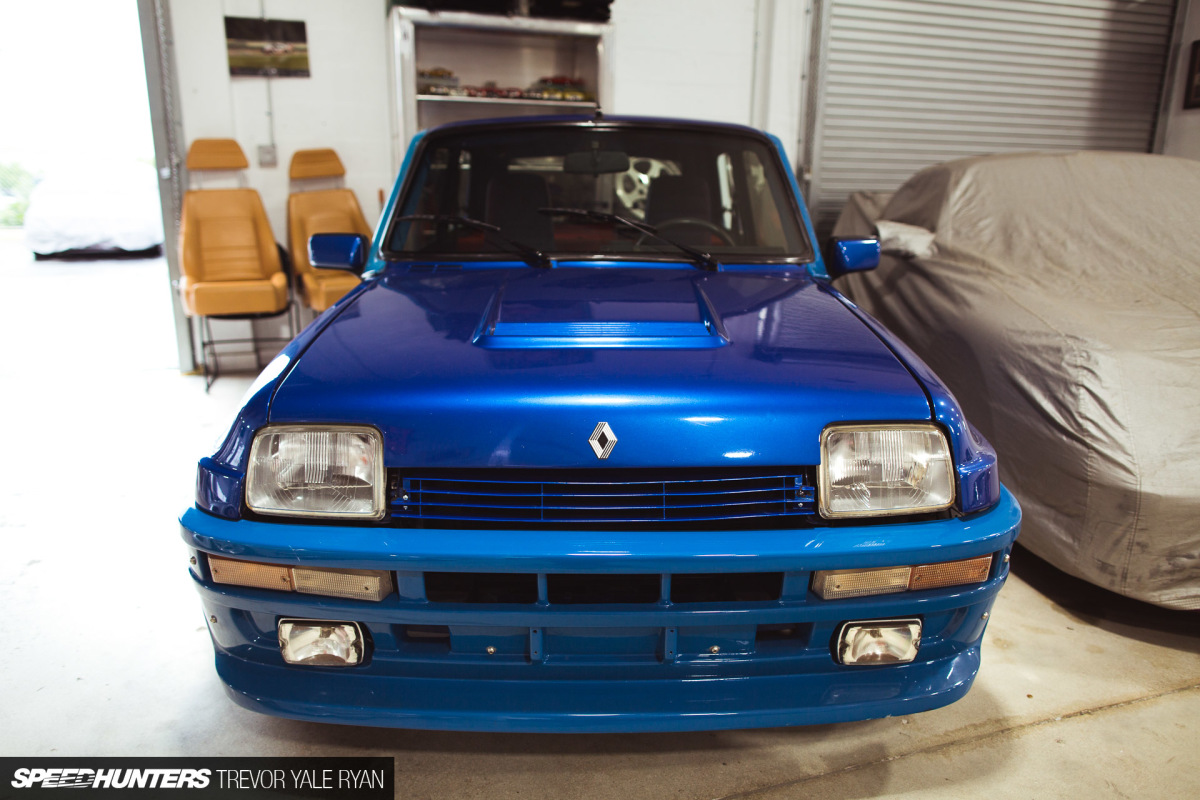 With a name like Real Muscle Car Miami, I really didn't expect the first car I'd see to be an old-school Renault. But if you're going to have a French car in your collection, this is probably the car to have.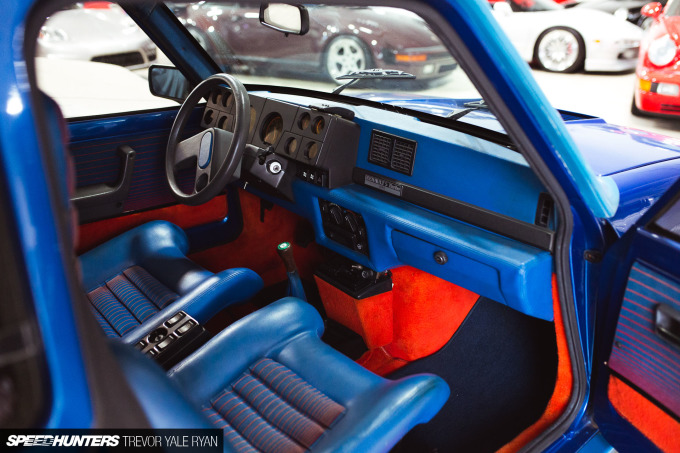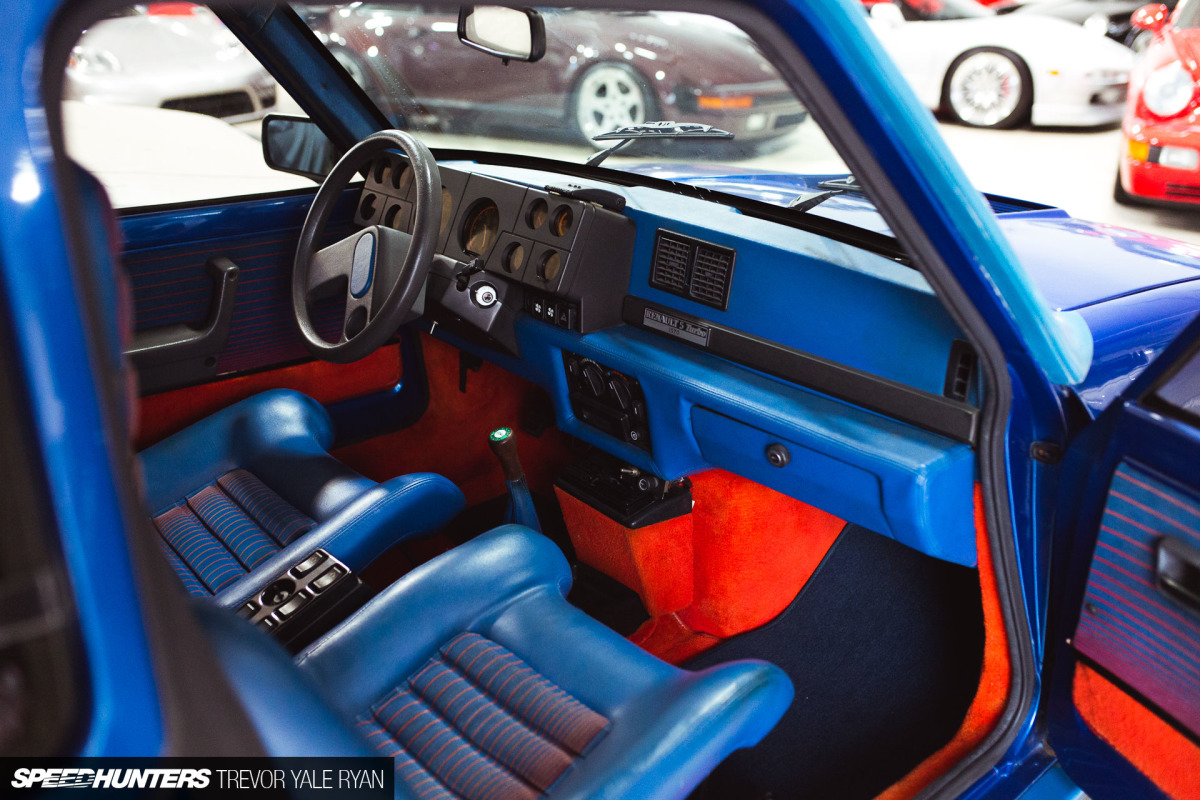 The R5 Turbo absolutely screams '80s; the boxy styling inside and out, the gauges, the seats, the colors. Everything on this car is something that you just can't get anymore and as such I kept finding myself wandering back by it for another look. It's just so cool.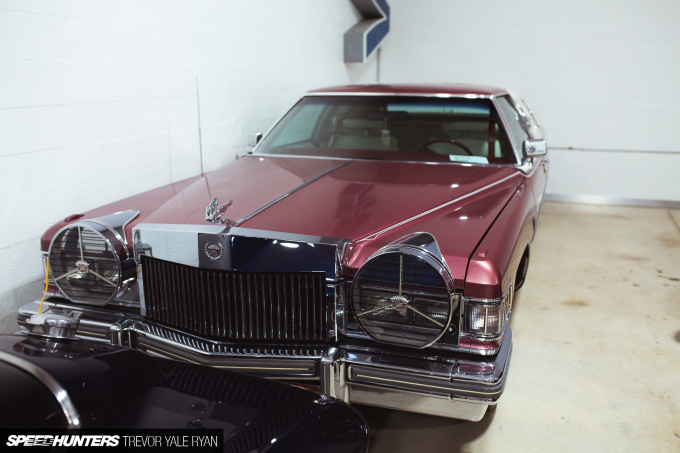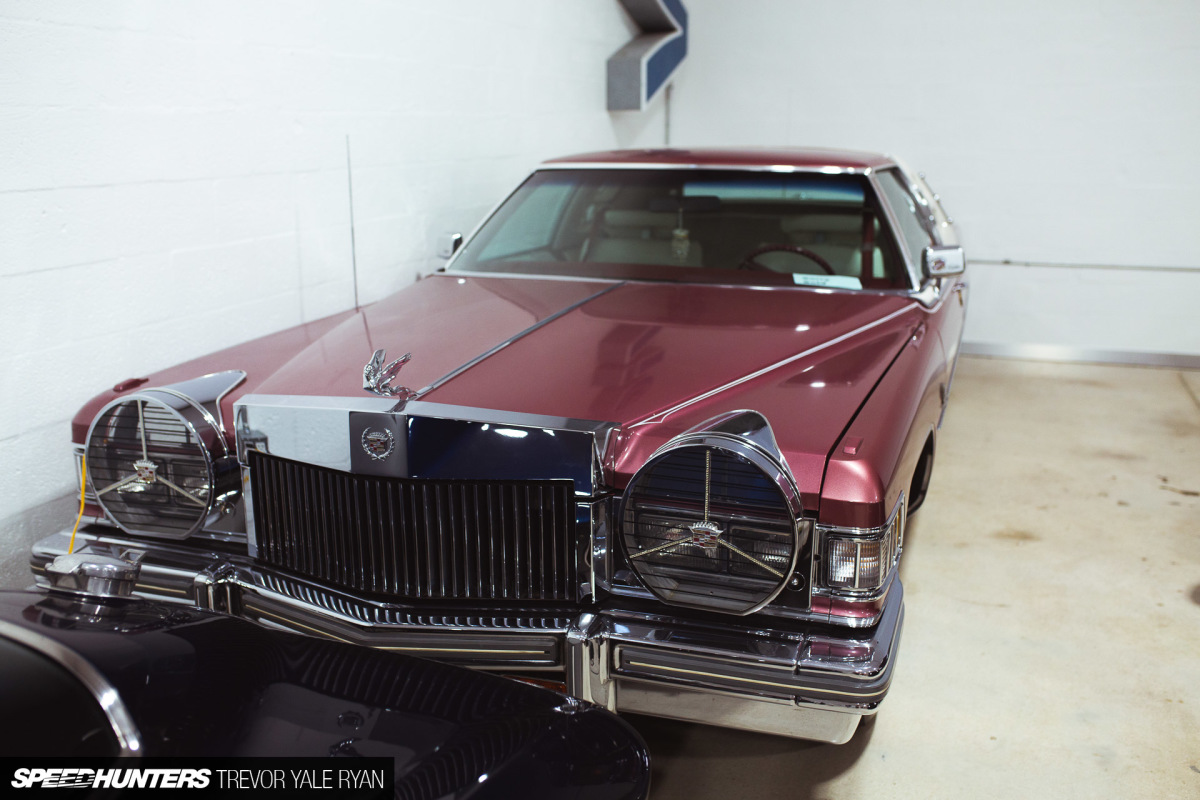 Also very much on the spectrum of things you just can't get anymore was this fourth generation Cadillac Coupe de Ville on the opposite side of the building. I didn't get the chance to see if the car had the 472ci (7.7l) V8 or the enormous 500ci (8.0L) version, but given the rare options the car was fitted with my guess would be the latter.
Another car that immediately caught my eye was this LS1-powered C2 Corvette. At last, an LS swap that surely no one can rag on…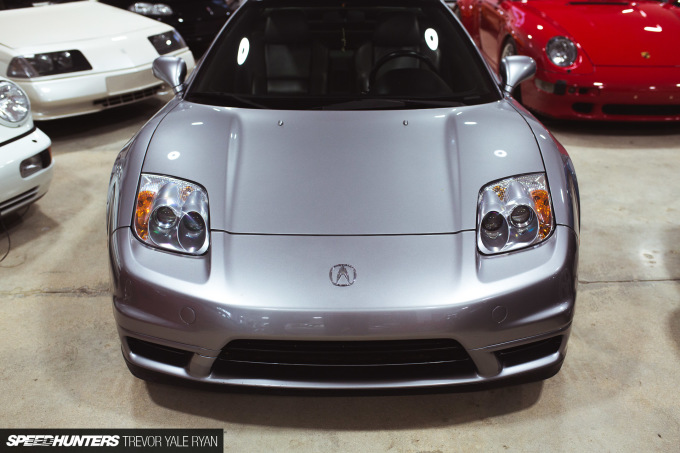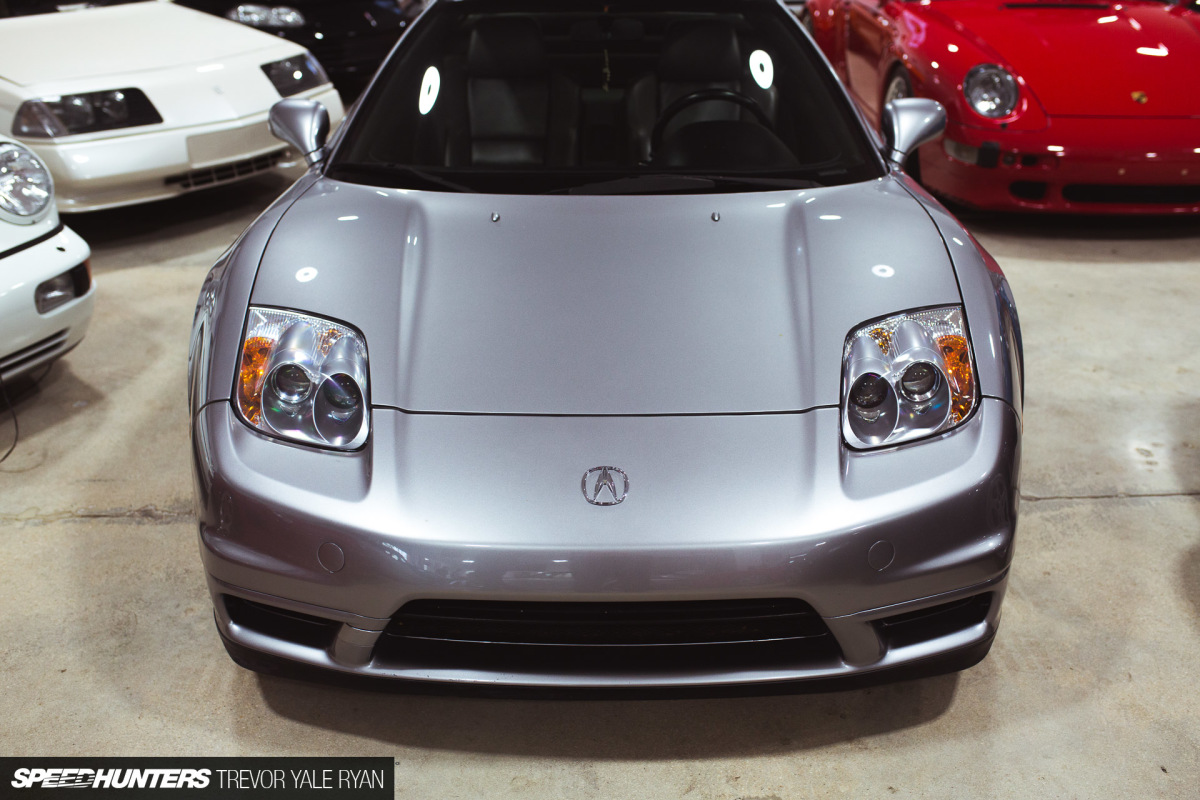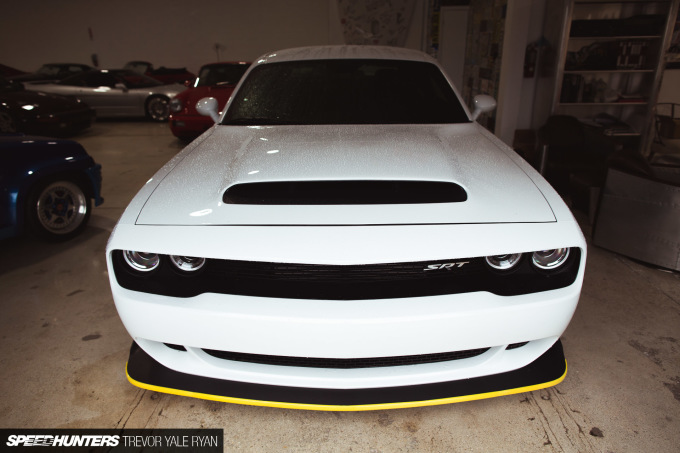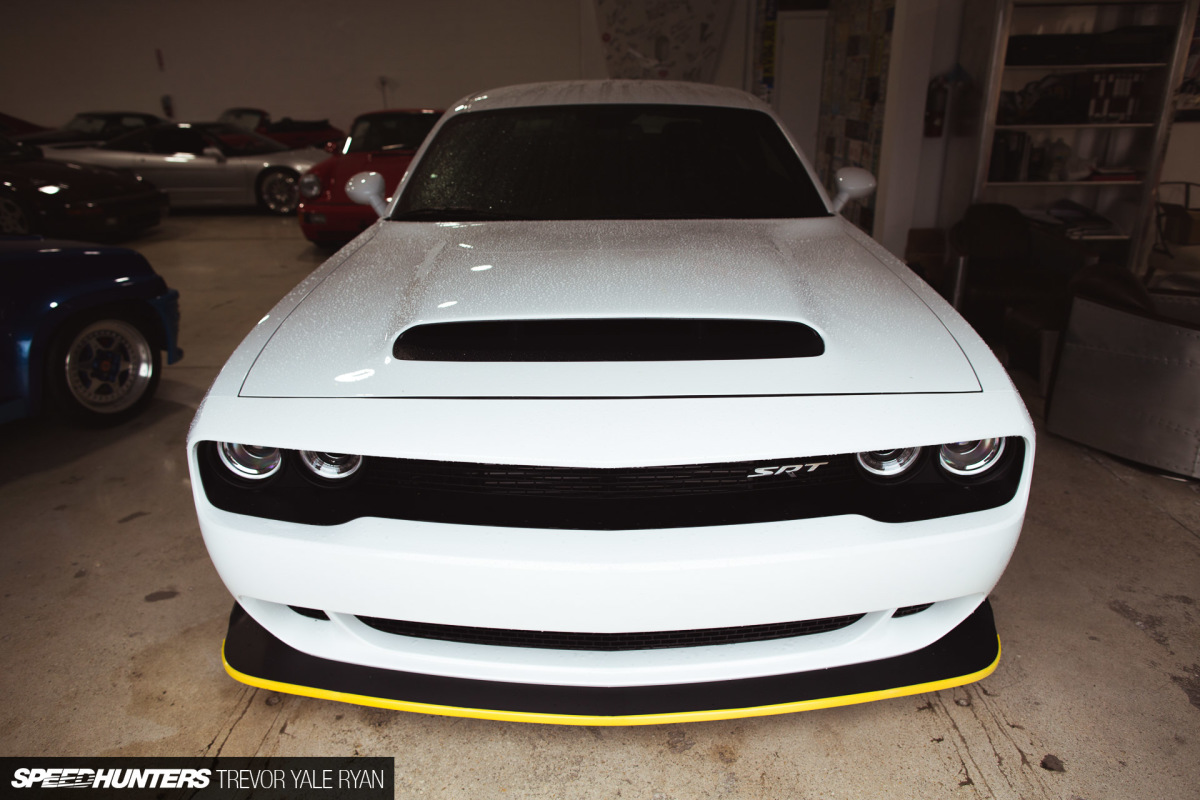 Be it a clean facelifted NSX, a '73 Datsun, or a rare factory single seater Dodge Demon, wall to wall there was always something interesting to point my camera at.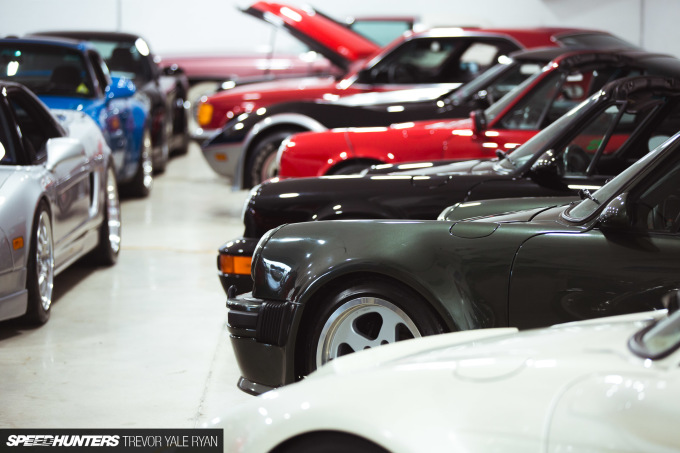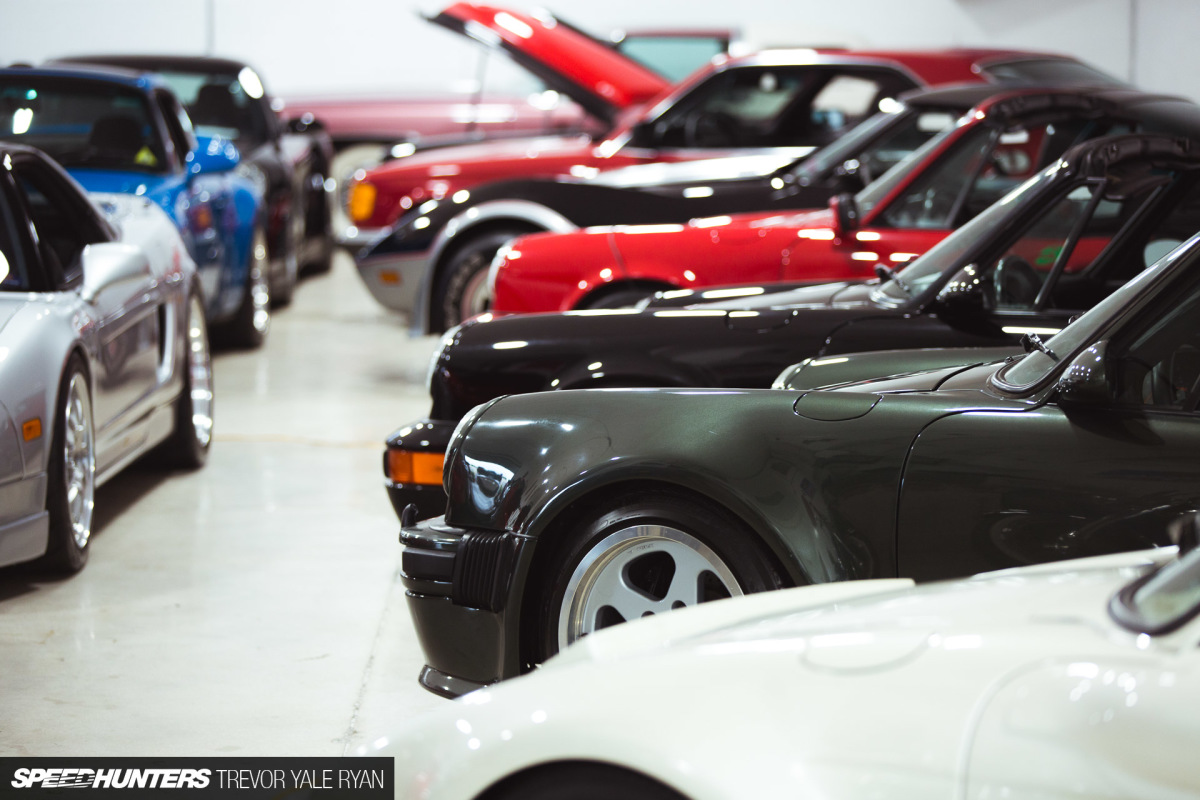 Zooming out a bit I found myself peering at a couple of RUF Porsches. I was first introduced to the name when I was twelve or so after I picked up a used copy of Porsche Unleashed (best Need for Speed game ever?) and since then I've come across a handful of these cars in real life.
However, outside of video games, I've yet to drive one… So, you know what you can get me for Christmas.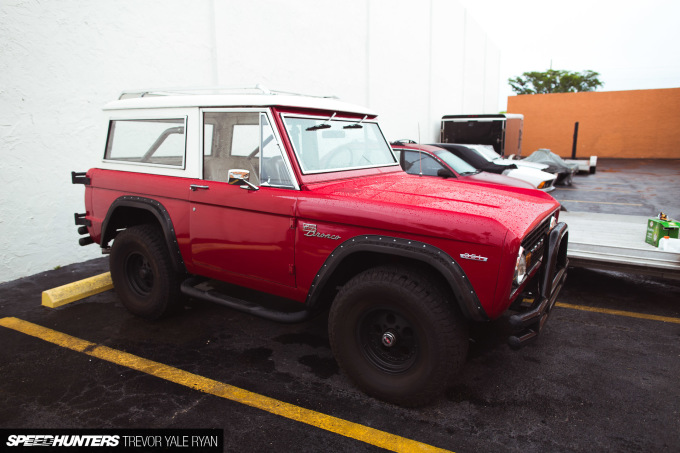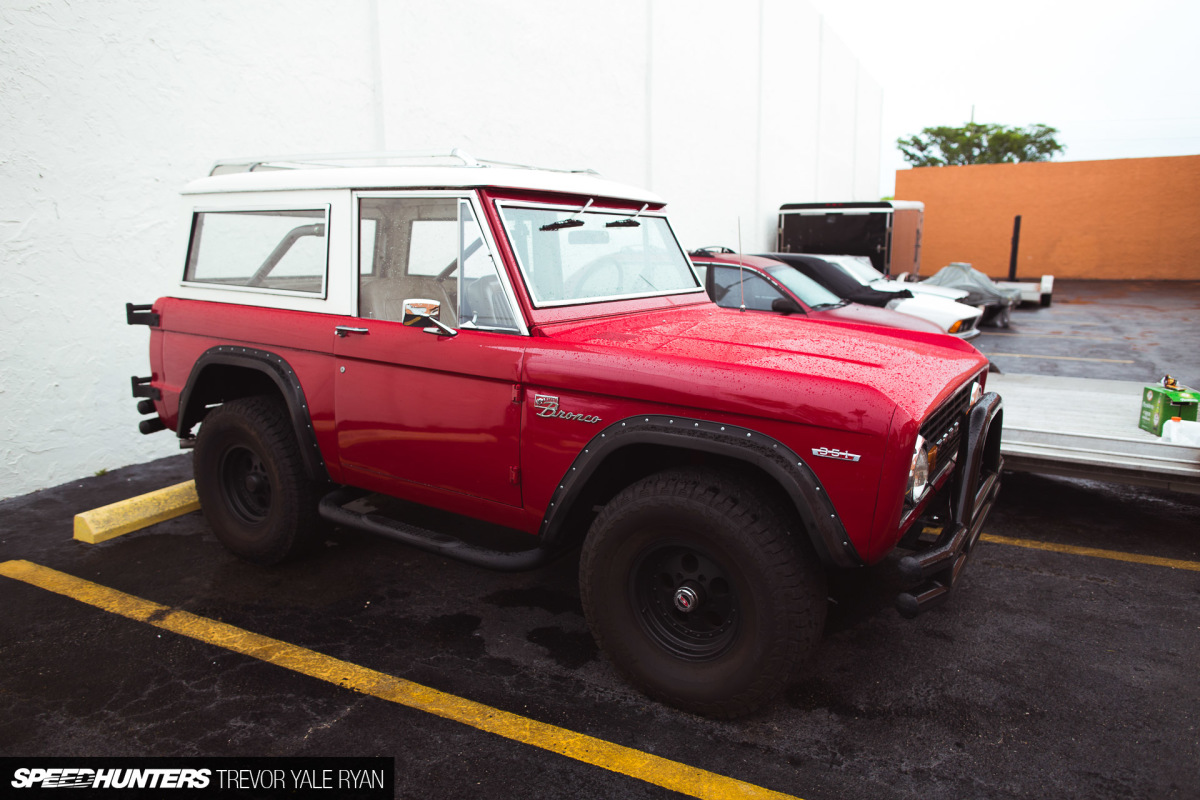 After poking around the main showroom I stepped outside and took a walk over to the closed garages further down the lot, passing what I believe is a '66 Bronco on my way.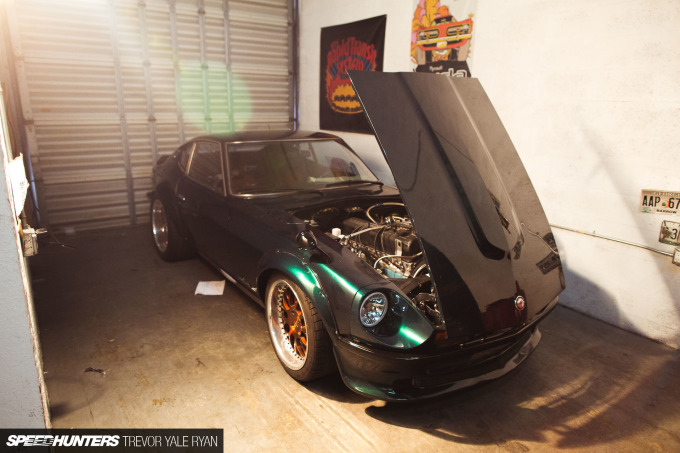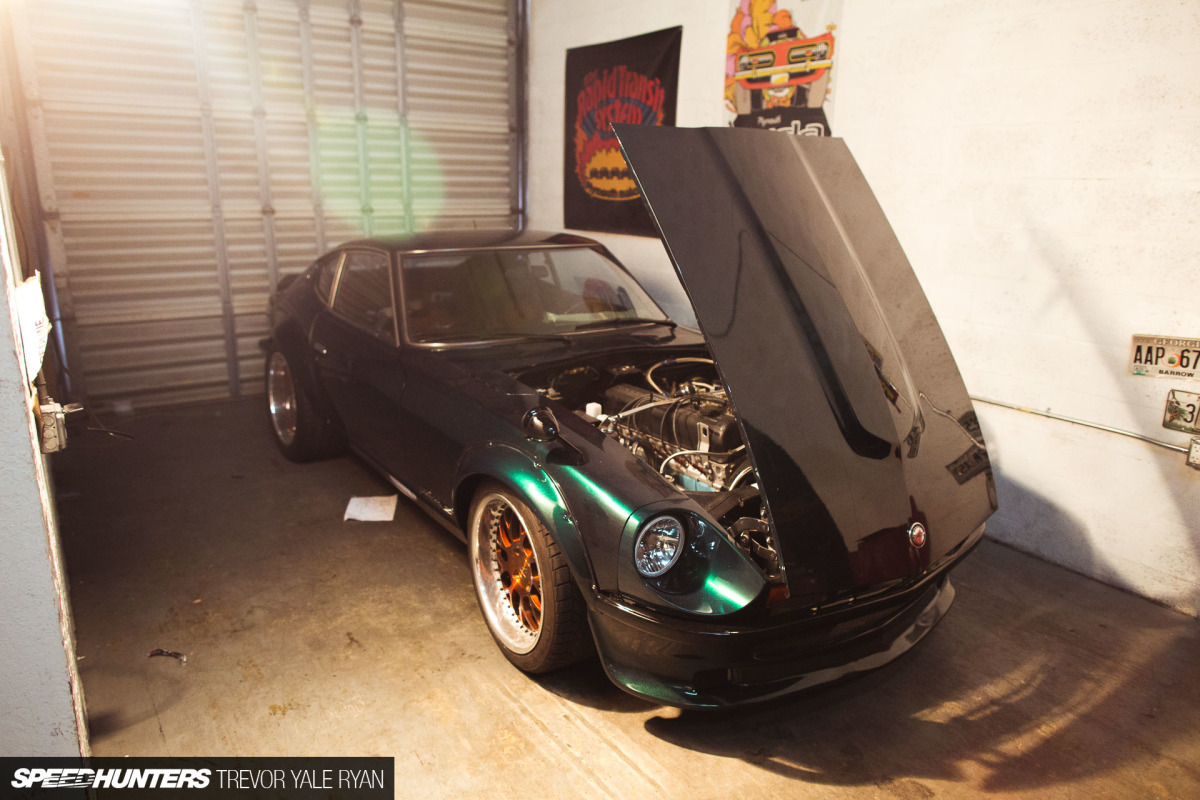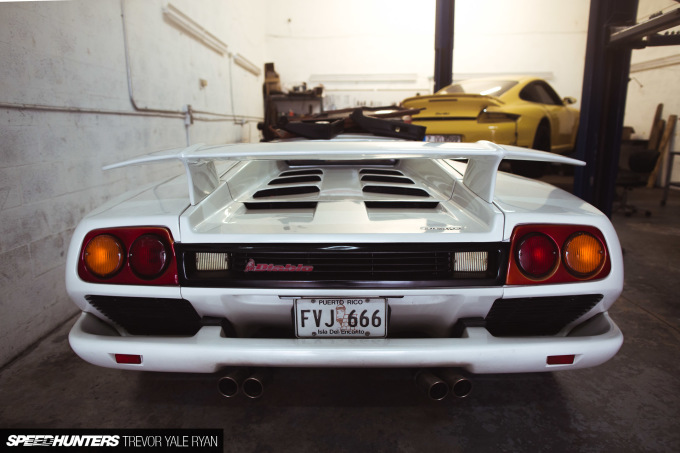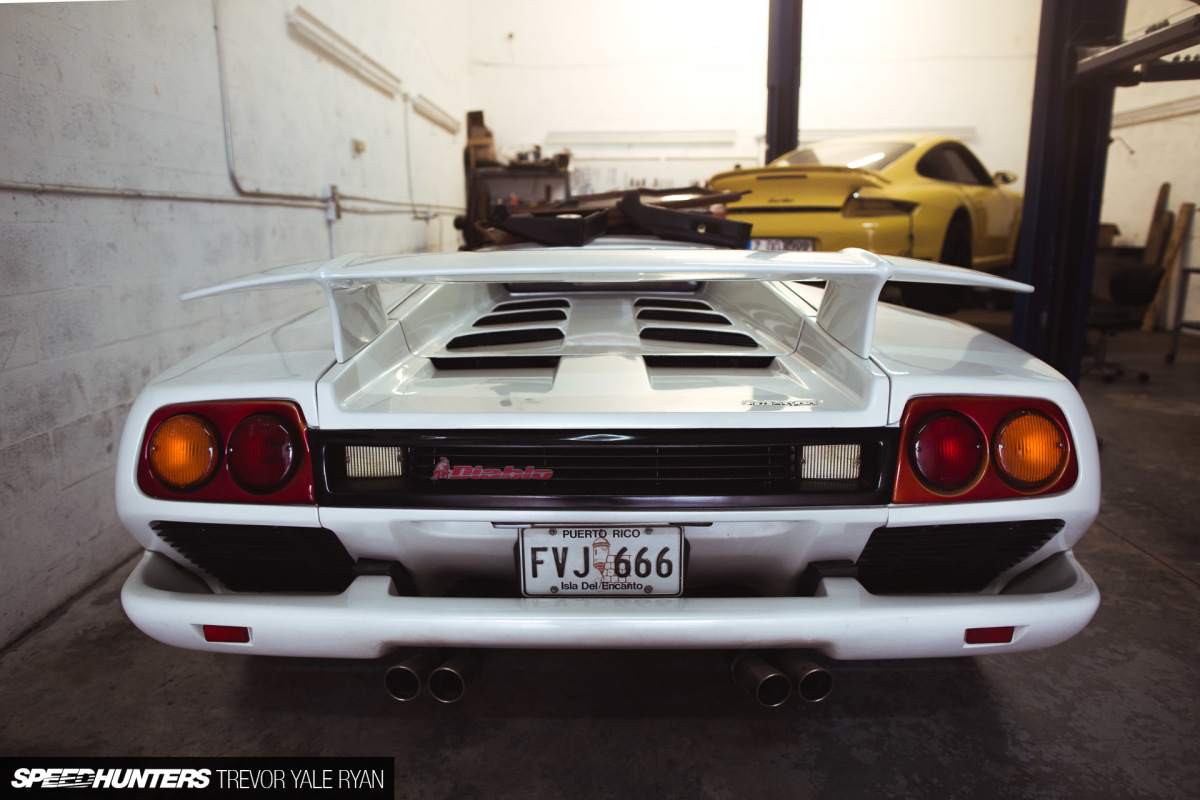 The farther back I went, the darker and less well-kept the workshops were but no matter; I liked what I was seeing. I was greeted by an oddly airbrushed bike, a handful of nice Z cars, and a Diablo from Puerto Rico. Did you know it would only take 48 minutes to drive from one end of the island to the other at the Diablo's 200mph top speed? Now you do.
Finally, I came across a lawn mower which someone had traded for something at some point, and I figured I'd head back up to the front.
What's Next?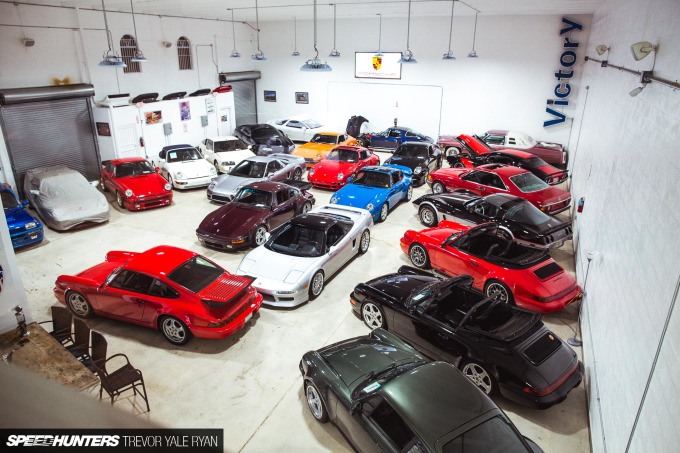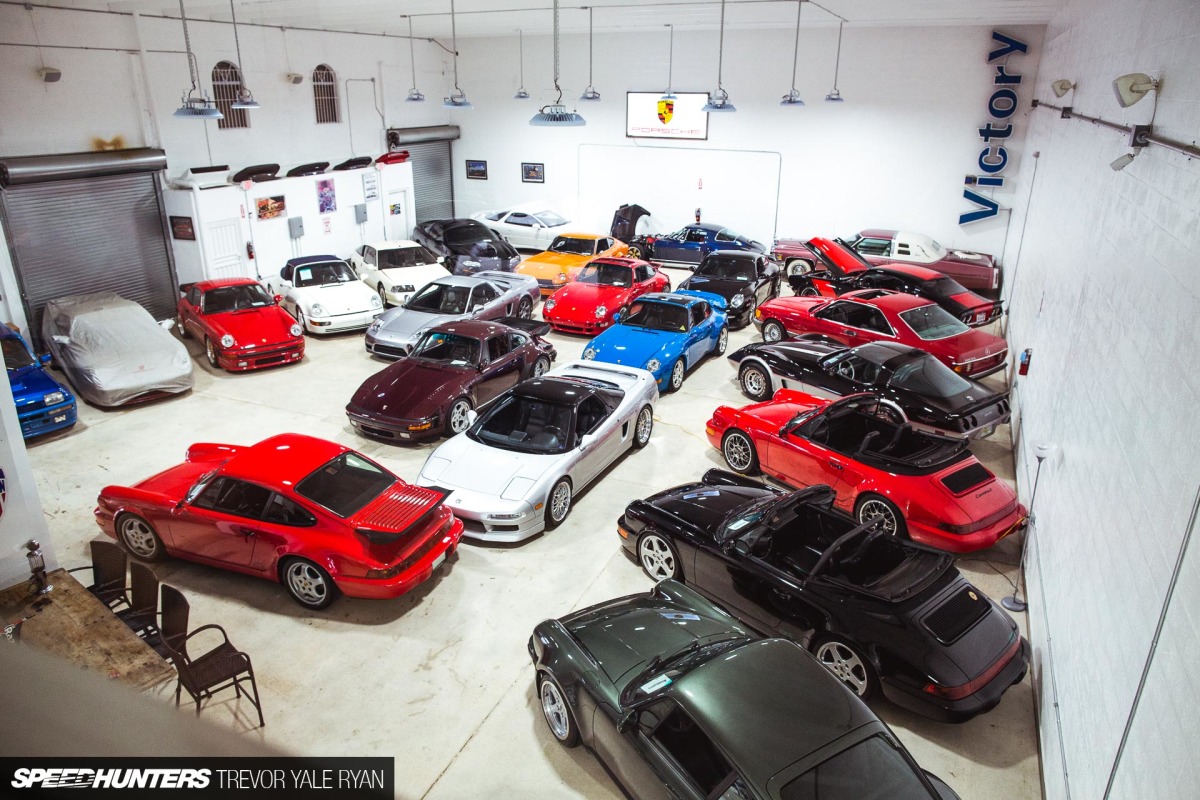 By now you should have a proper feel for what this place is all about: awesome cars. Some rare, some old-school, some American, and plenty of Porsche.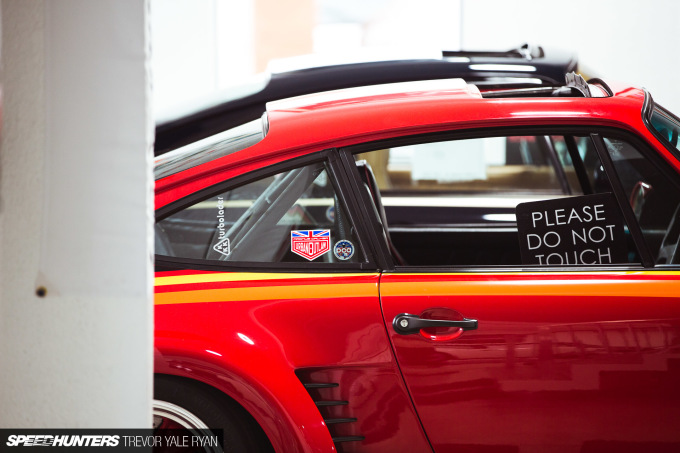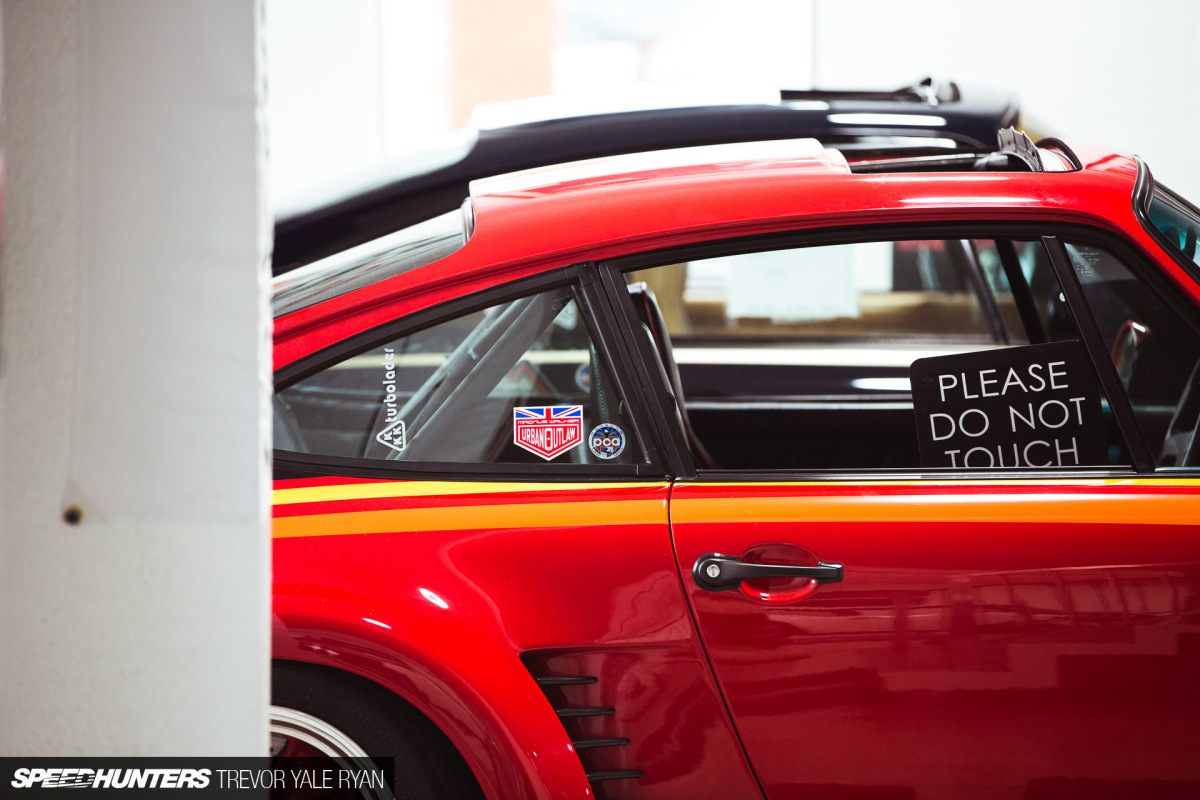 When I say plenty of Porsche, I mean it. I'm pretty sure I saw more rare-spec versions of the German marque in my quick visit at RMC Miami than I ever have in one place before.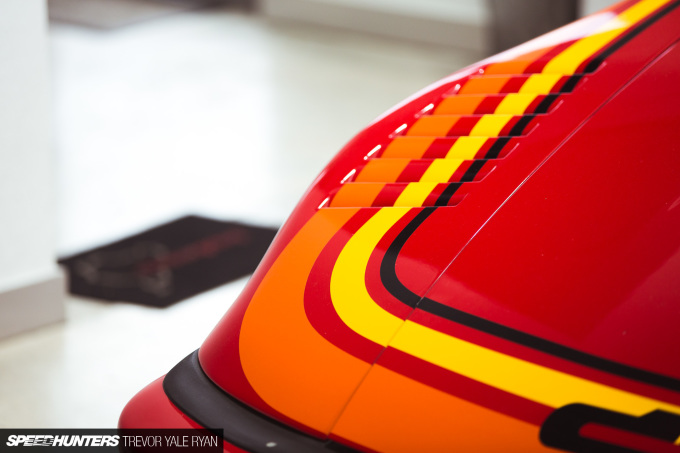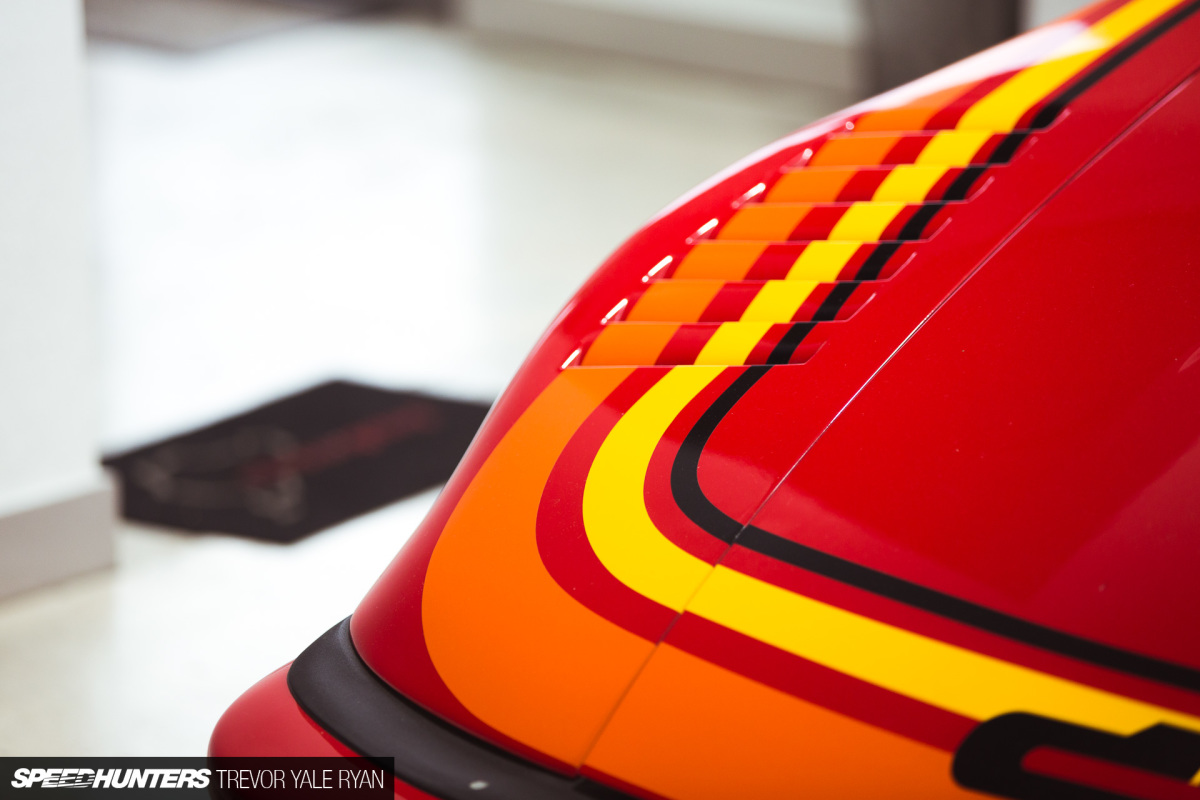 And if you know anything about Porsche, especially if you were around in the eighties, I'm sure you already know what you're looking at here. The distinctive look of a DP Motorsport Porsche is simply unmistakable.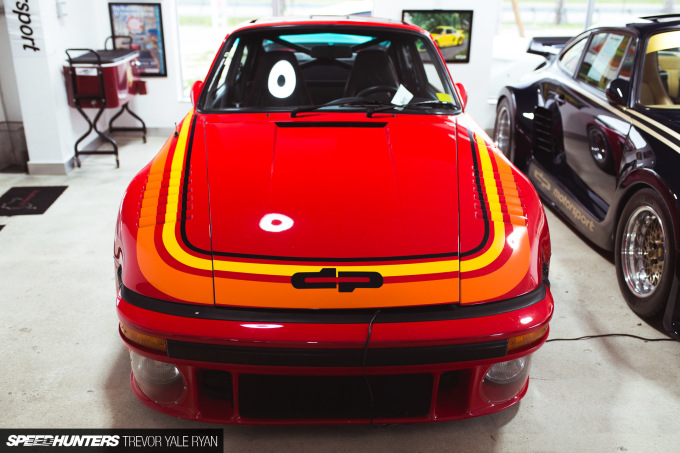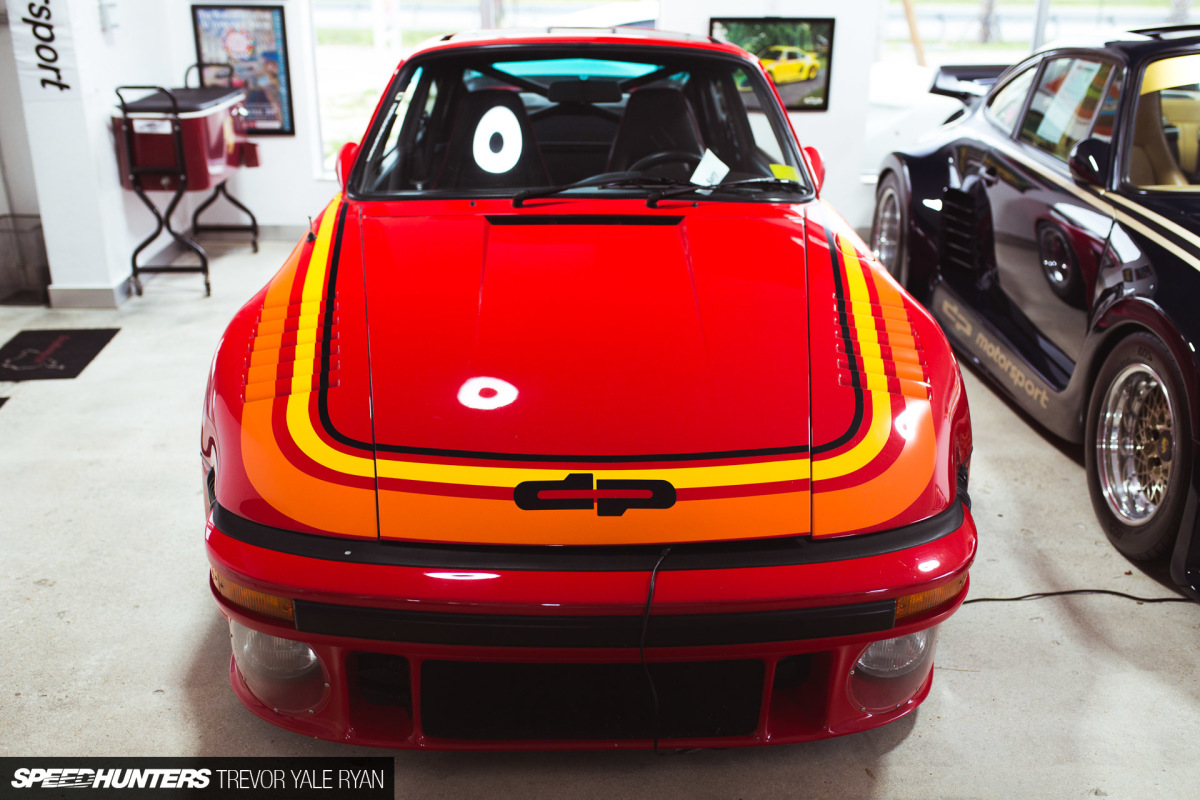 Ekkehard Zimmermann first made a name for himself designing bodywork for Kremer Racing, starting with the Carrera RSR in the early seventies and culminating in the mighty 935 K3 before the decade was finished.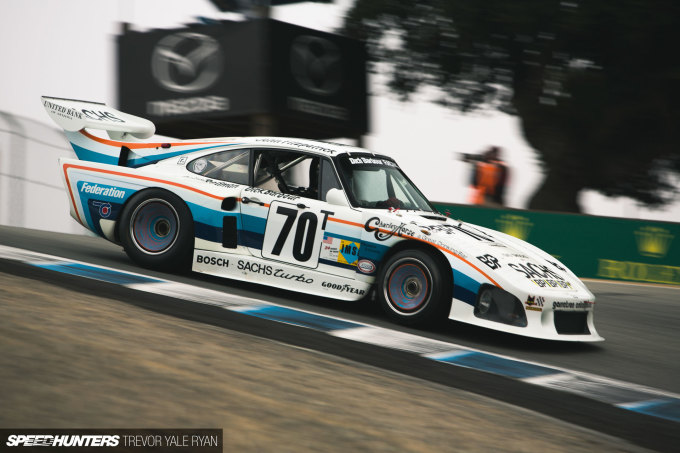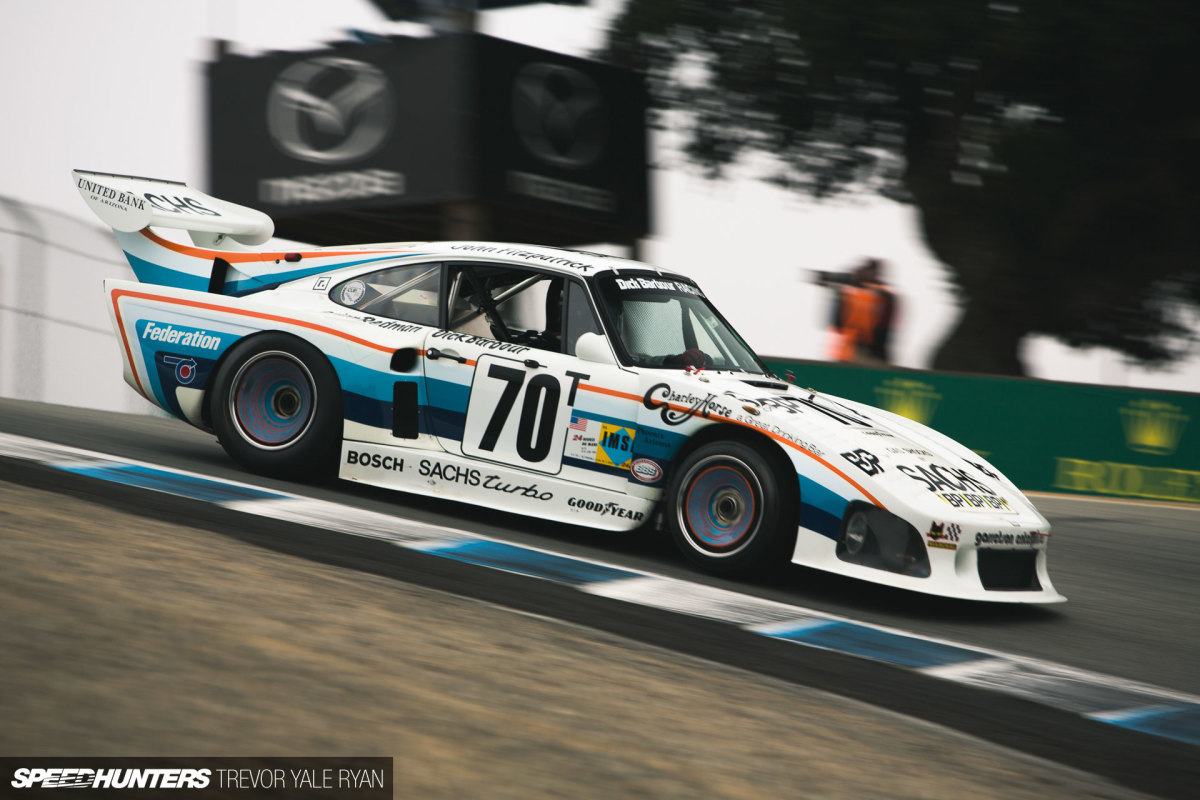 If you didn't know, the iconic Kremer aero (as seen on this 1980 Dick Barbour 935 K3 which I photographed during last year's Rolex Motorsport Reunion) came straight off of Zimmermann's sketchpad. Of course, the K3 was a massively successful car and Zimmerman's work on it permanently cemented DP Motorsport's status in the Porsche racing world.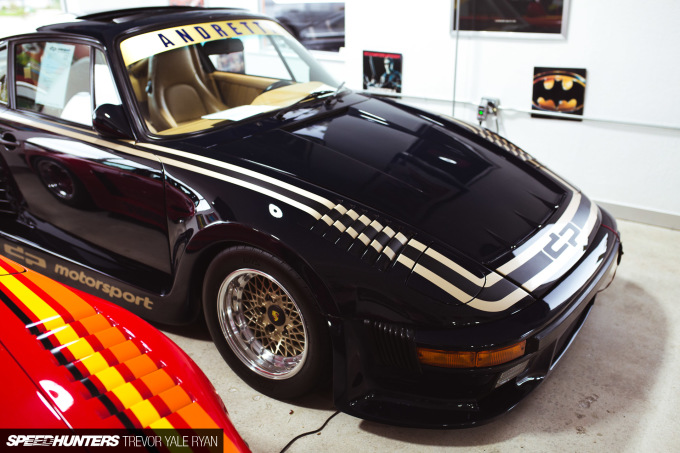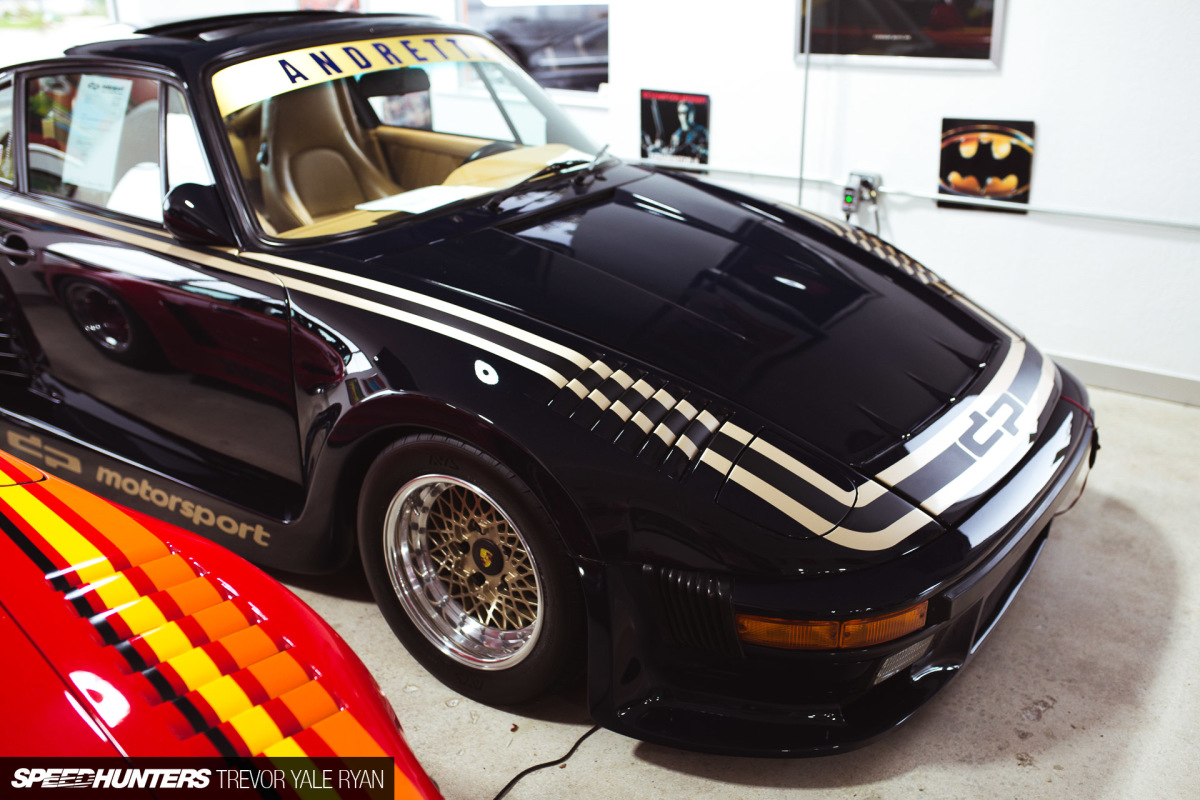 Now famous, DP Motorsport entered the eighties with a focus on improving cars that people like you and I could drive on the street; the priority was always aerodynamic performance and weight reduction. While striking, this is the reason that some of the DP Porsches are aesthetically a bit off-putting.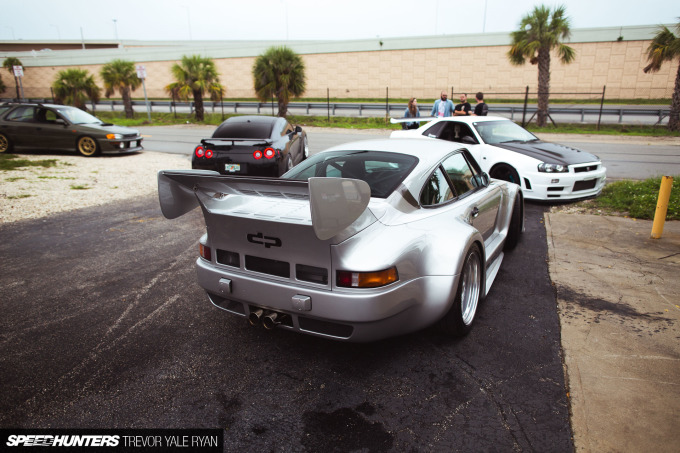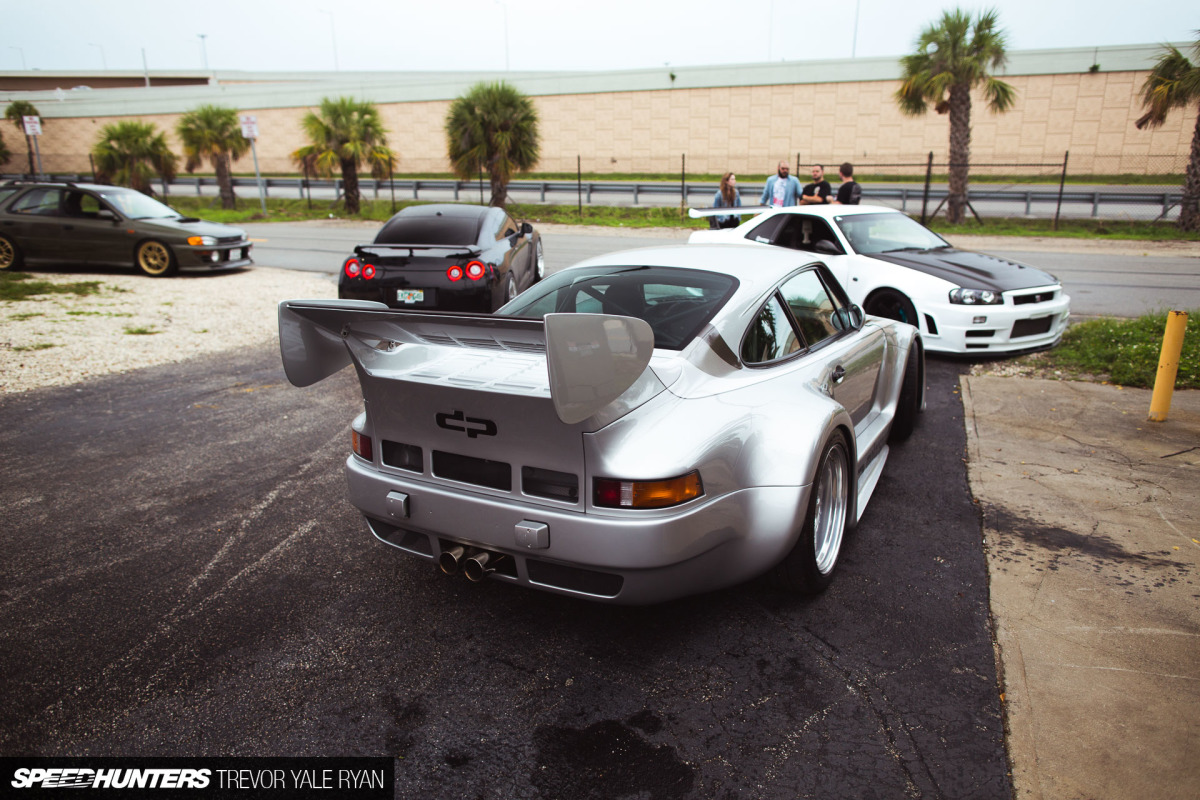 Starting with fiberglass and plastic over four decades ago, today DP Motorsport continues the tradition in carbon fiber. Which brings me to the car I mentioned before, the one that had just shown up from the motherland.
There's an obvious giveaway from this angle, but initially I wasn't so sure which chassis this Carbon Kevlar 935 '3 Street' style build was based on. Already having taken in the first and second variants inside the showroom, this version three is the car we took out that evening.
In the rain, on the streets of Miami, just in time for sundown. I promise I'll be bringing you a closer look soon.
Trevor Yale Ryan
Instagram: tyrphoto
TYRphoto.com