Tooling Around
Three-wheeling, fire-breathing, turbocharged, air-cooled goodness flying down The Corkscrew at full tilt: This is Rennsport.
If our previous coverage from Rennsport Reunion VI was any indication, Porsche seriously knocked the ball out of the park this year. The German automaker released a new car which actually isn't; Naveed cruised around in a Porsche that's rare as all hell; and I pretended to shoot with film. But beyond these galleries, there's a lot more to be told from the Porsche-themed celebrations.
It always seems like these cars magically appear at the racetrack in ship-shape, but that, of course, is far from the case. When I stopped by Canepa before Rennsport kicked off you got a small peek at the insane amount of work that goes into pulling off a weekend like this. But once you arrive at the Laguna Seca paddock the real work begins.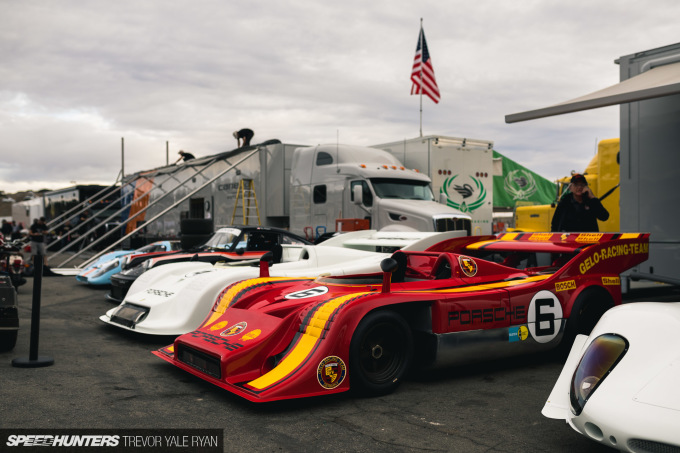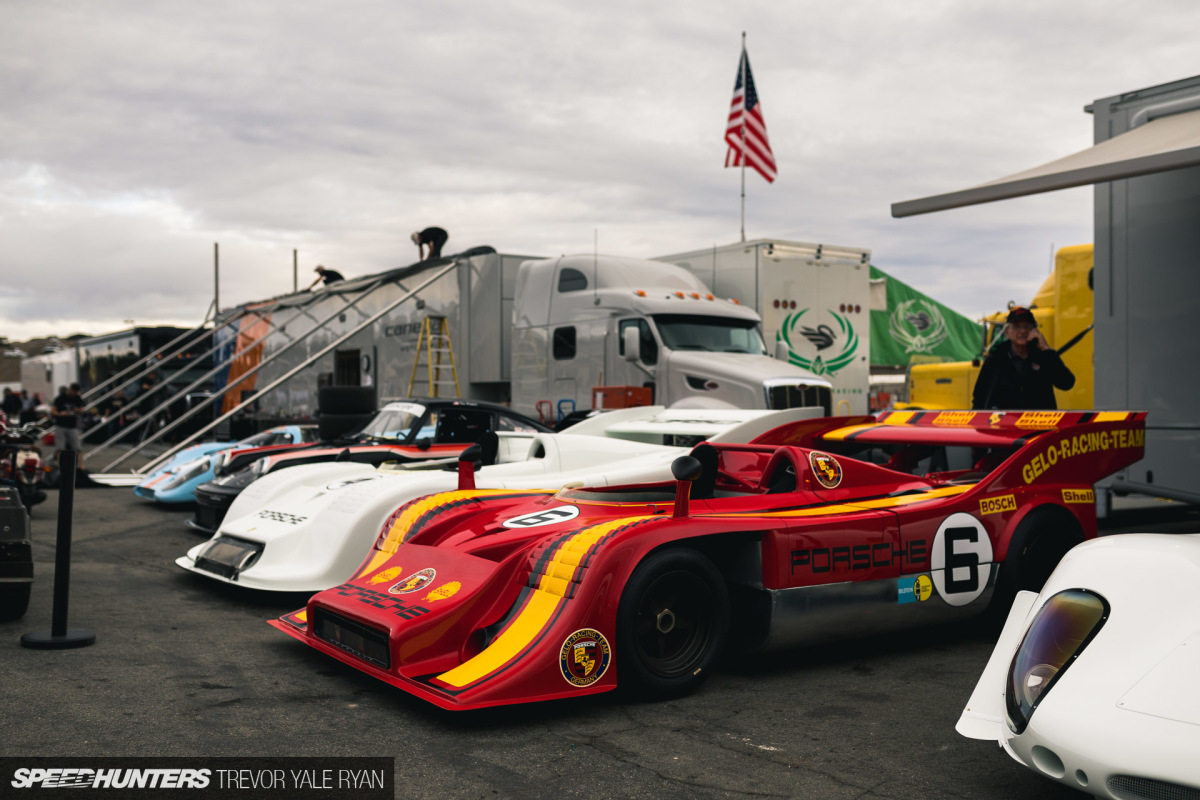 Keeping race cars running over a five-day event requires constant vigilance, spare parts, and in some cases, long nights. An entire city materializes over the weekend and disappears again after Rennsport is finished.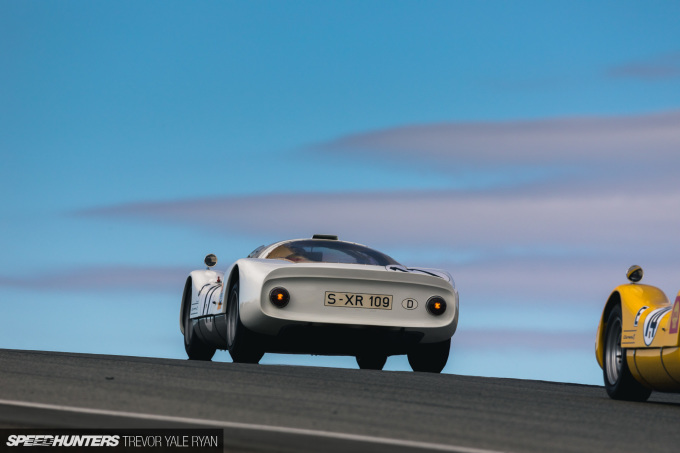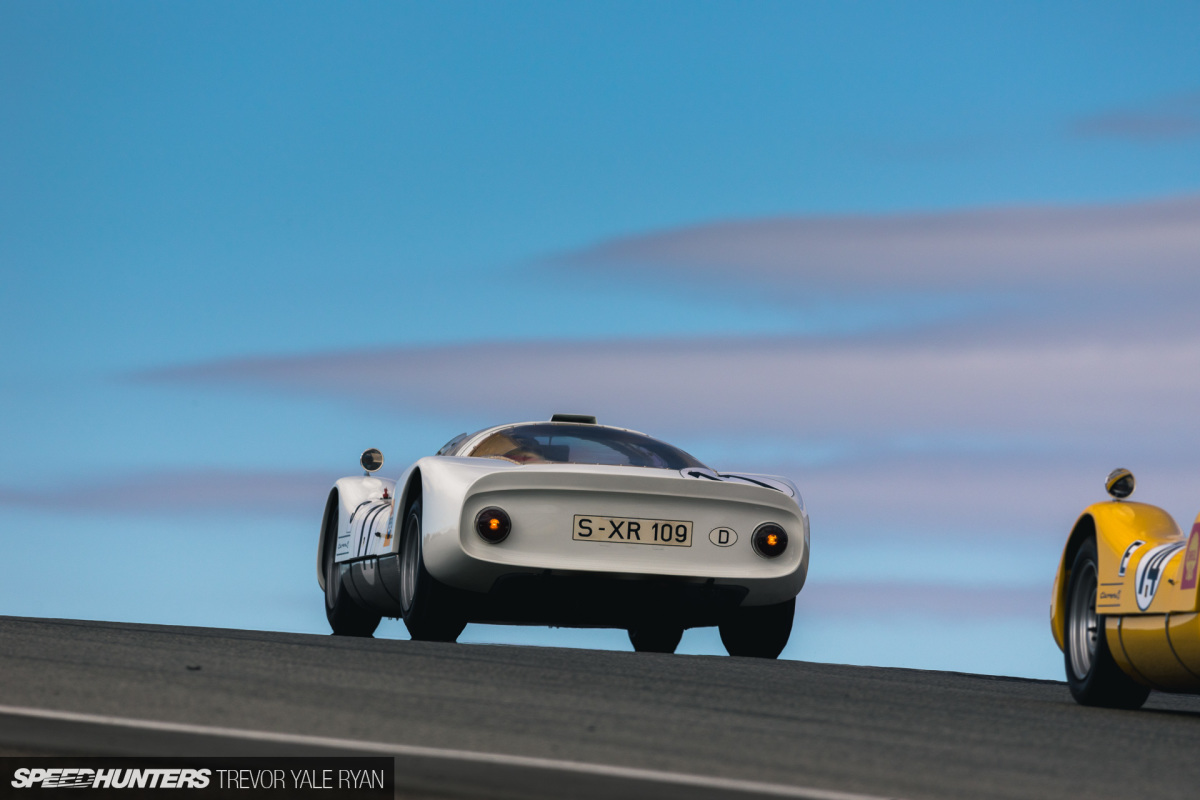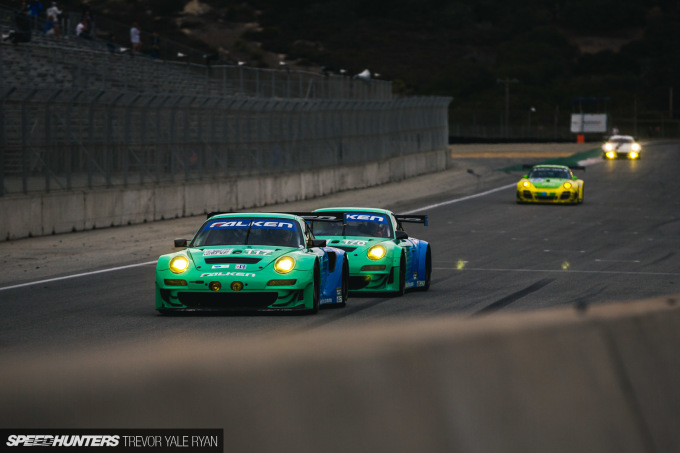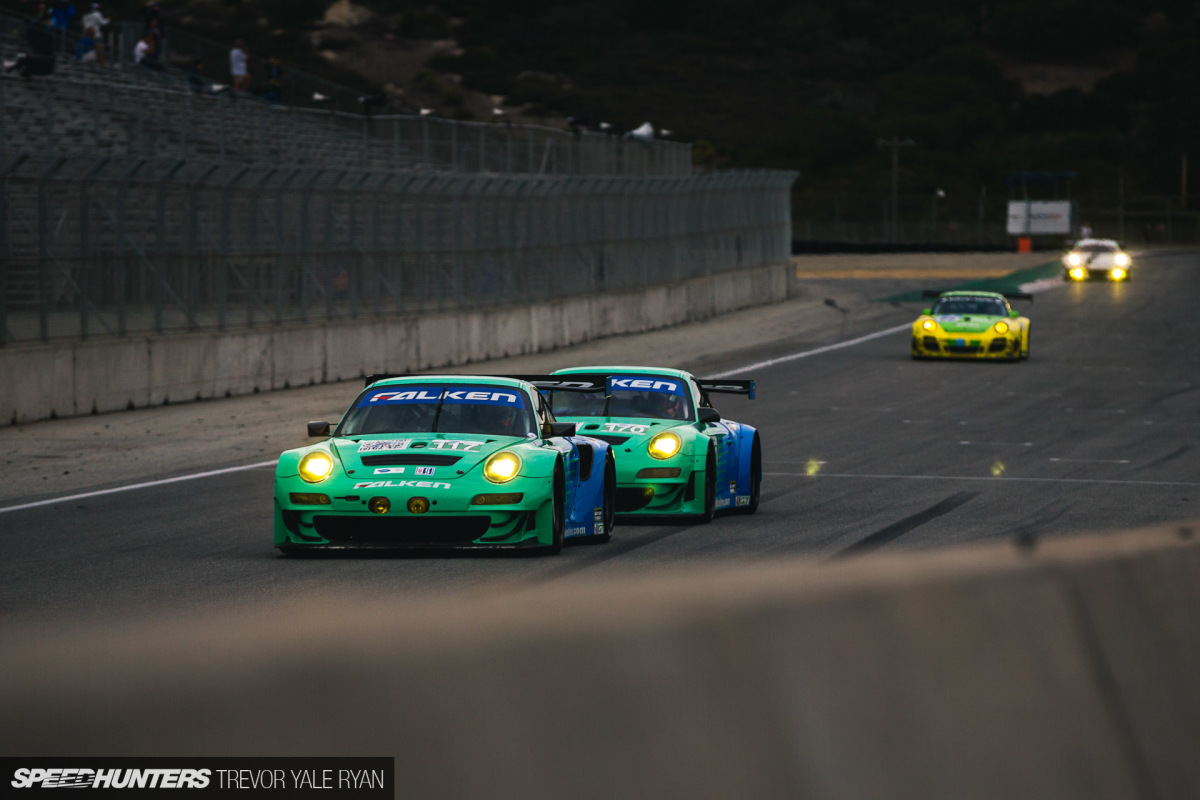 With seven separate heats throughout the weekend it's a lot to take in, and, Porsche fan or not, I really encourage you to make the pilgrimage for Rennsport VII if you're able to.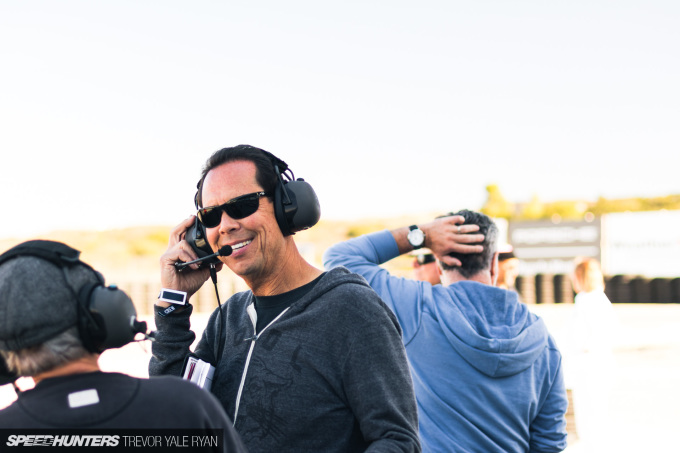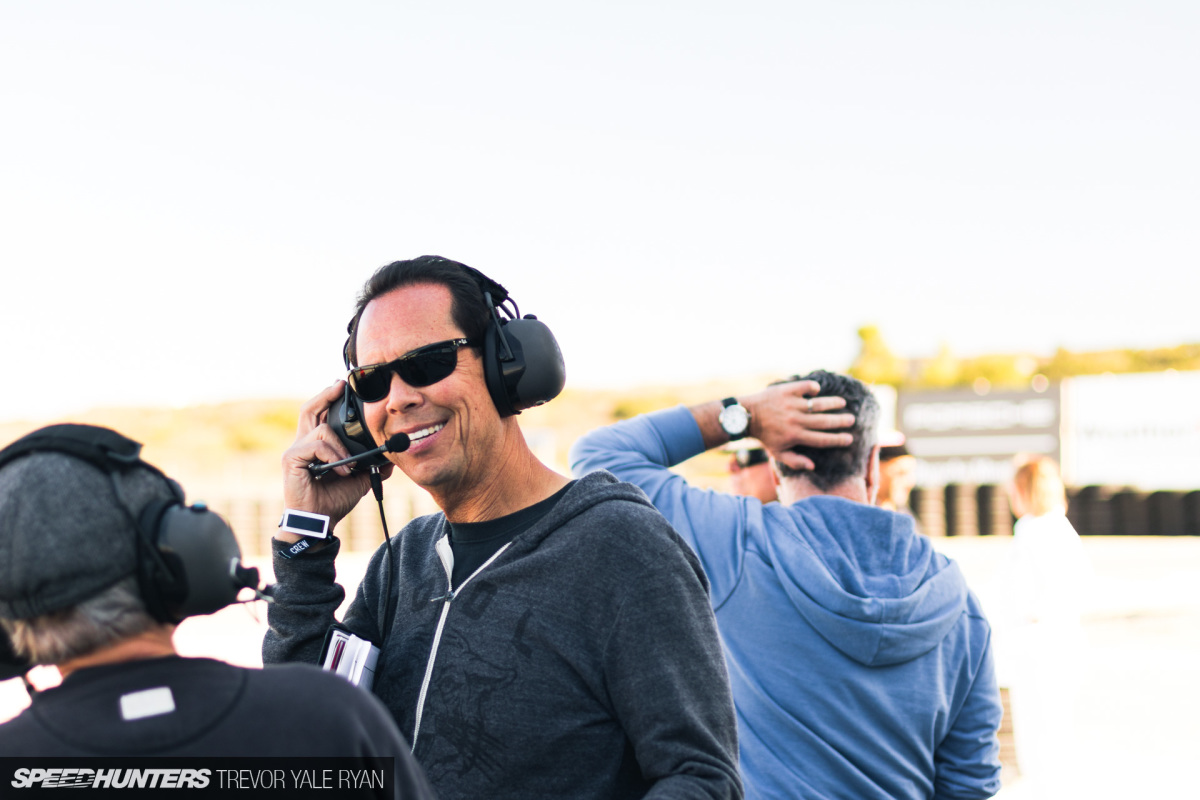 Having made friends with the Tool NA crew, namely TJ, on a recent trip to Los Angeles, I followed the team around in their Carrera RSR here and there.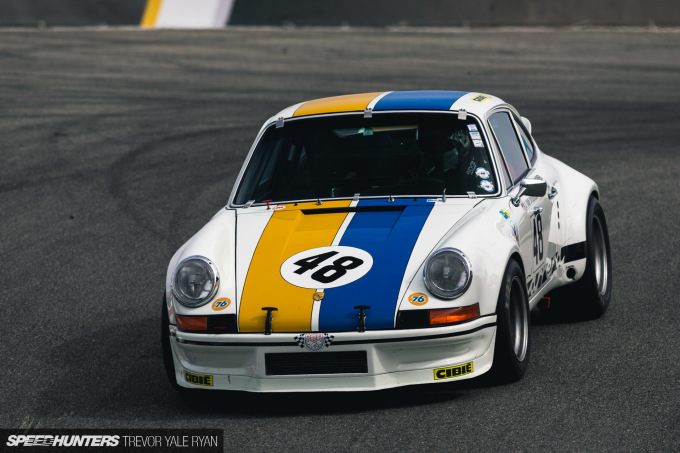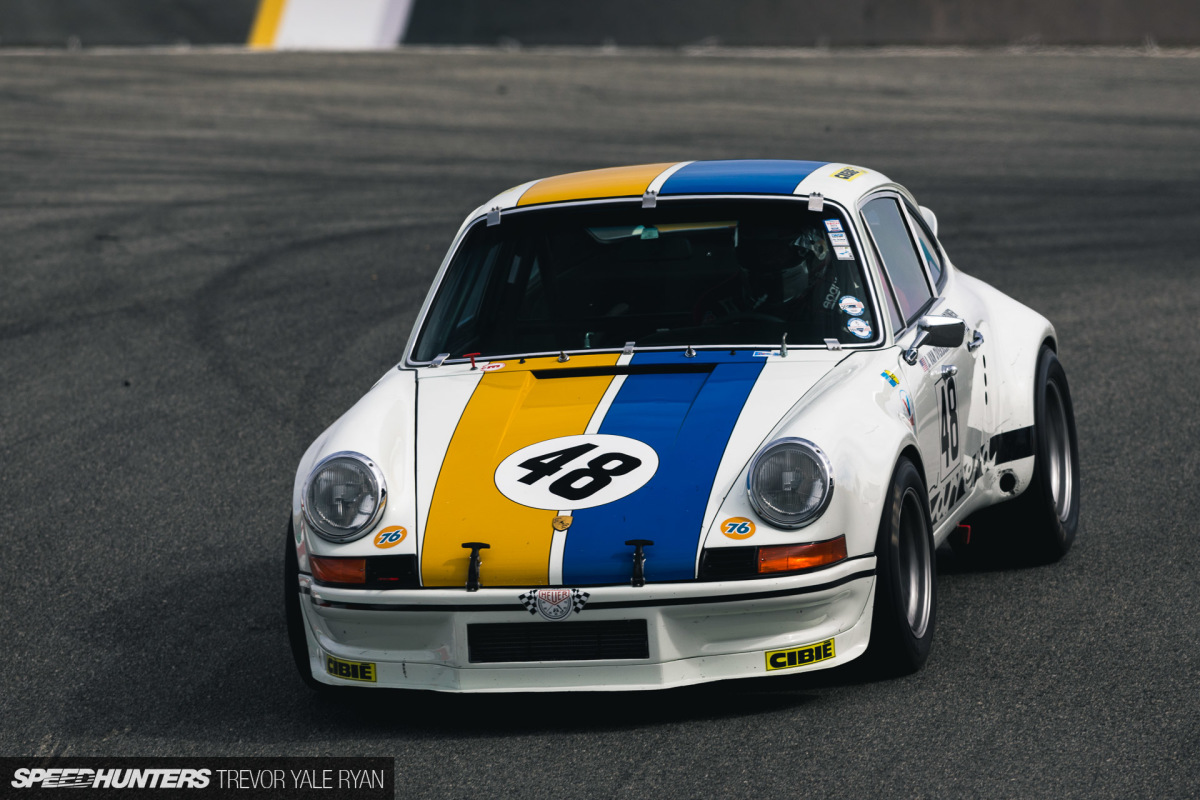 The pretty white-blue-yellow RSR is owned and raced by Erich Joiner, who I already properly introduced when I poked around his SoCal workshop (which reminds me that I owe you all a close up look at Keke Rosberg's Formula 1 car…).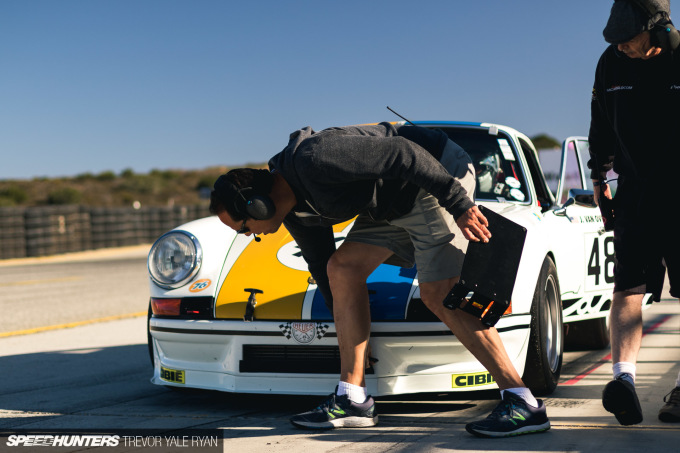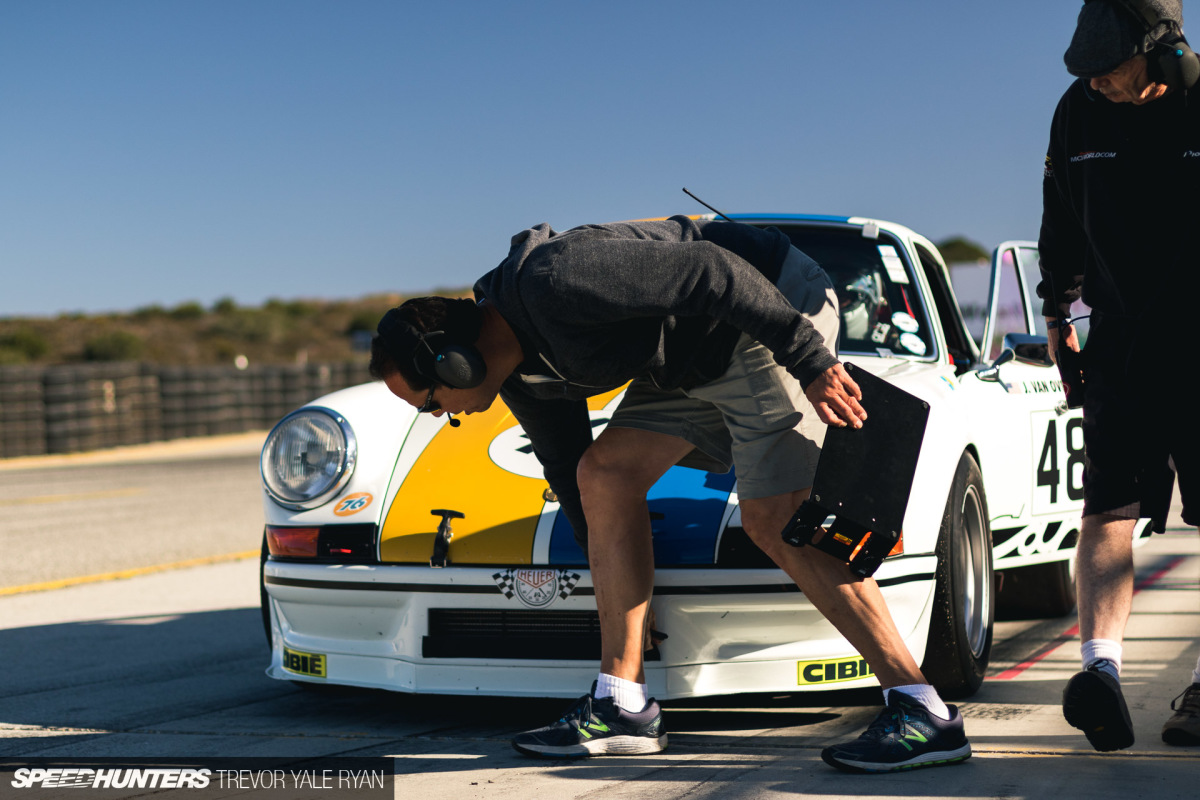 Even with a well-sorted and relatively reliable racer like the RSR, constant attention and tweaking is required to get the desired results.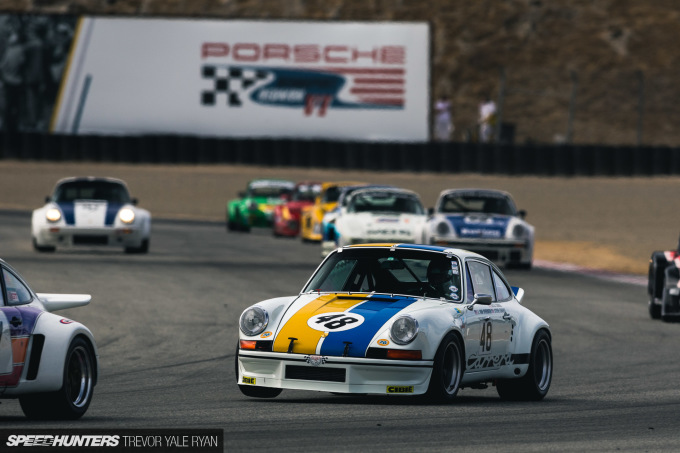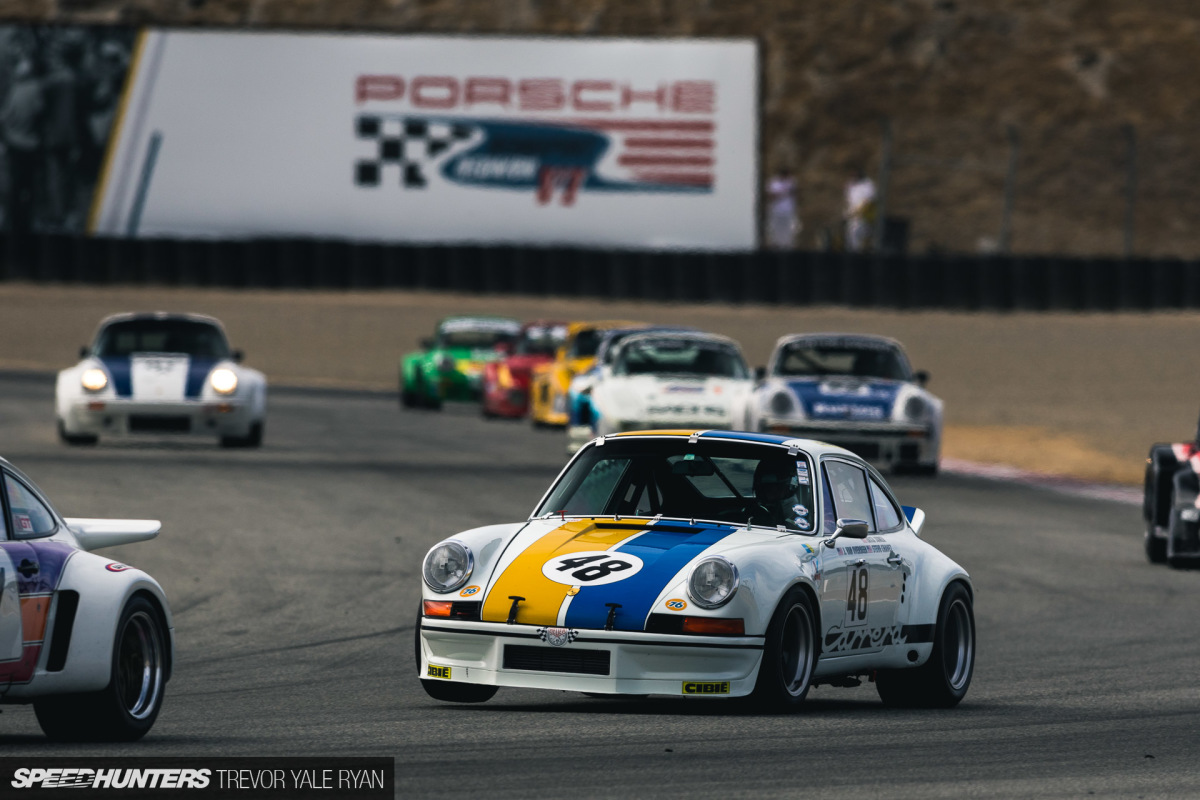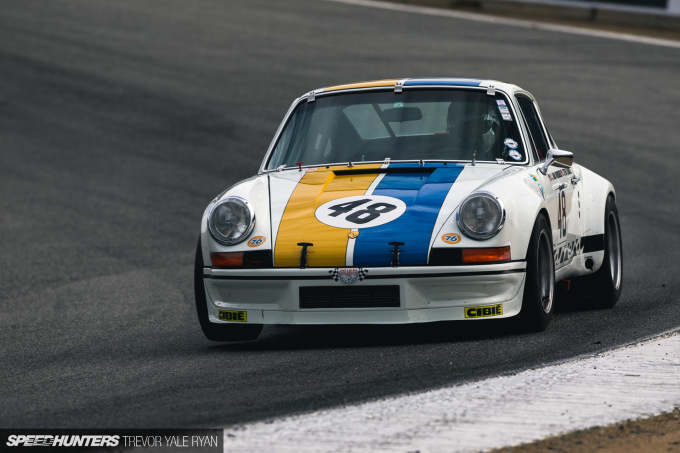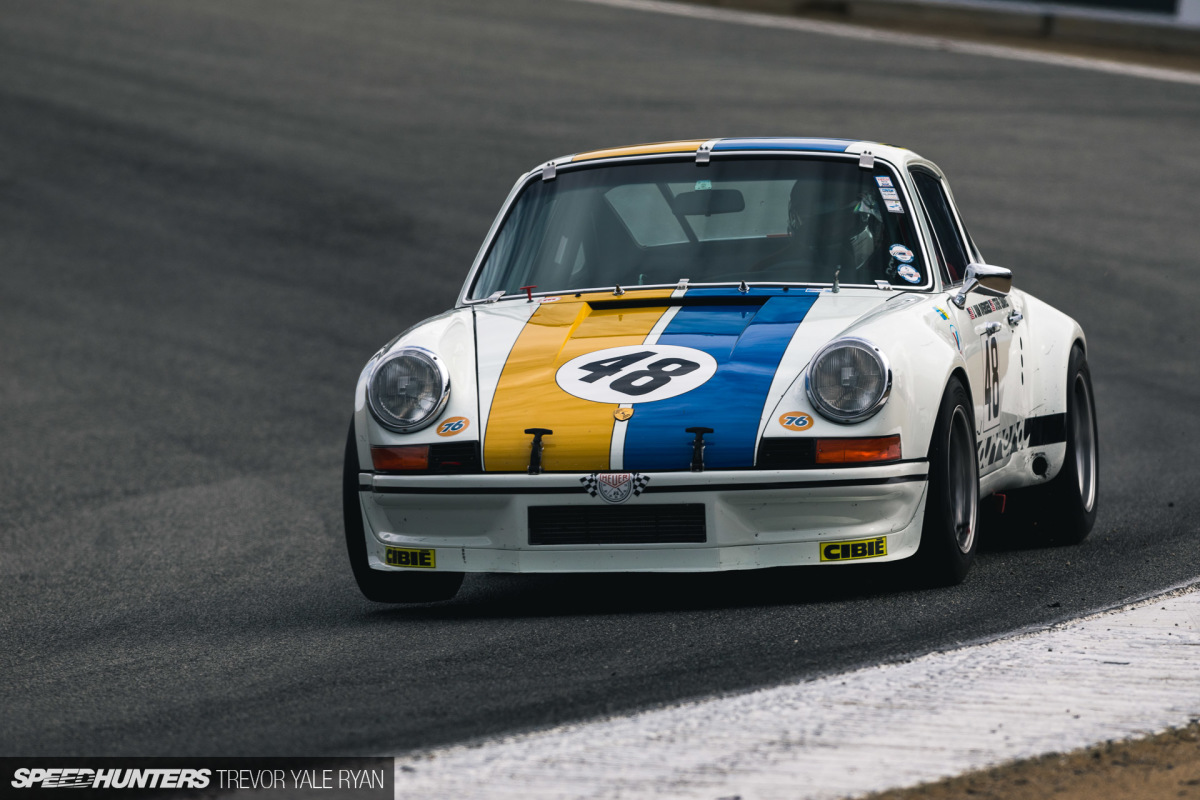 Even though Erich was stacked up against some serious competition, many of which were running big Kremer-spec aero, he still managed to pull off a top five position after qualifying. From here, the team scraped a sixth place finish in a field of nearly 50 cars. More notably, Erich was the first 911 to cross the line, with 935s taking all the top spots. He was positively flying, lifting his inside front wheel just about every chance he got. Bonkers, I say.
Simply Awesome
Then, there are all the other race groups. And some F16s – because America.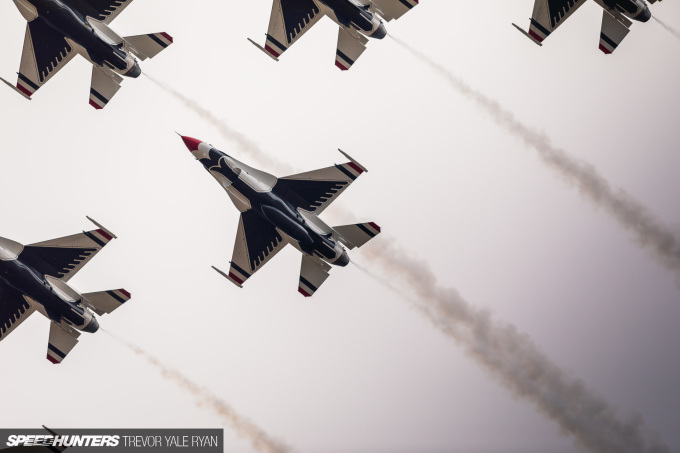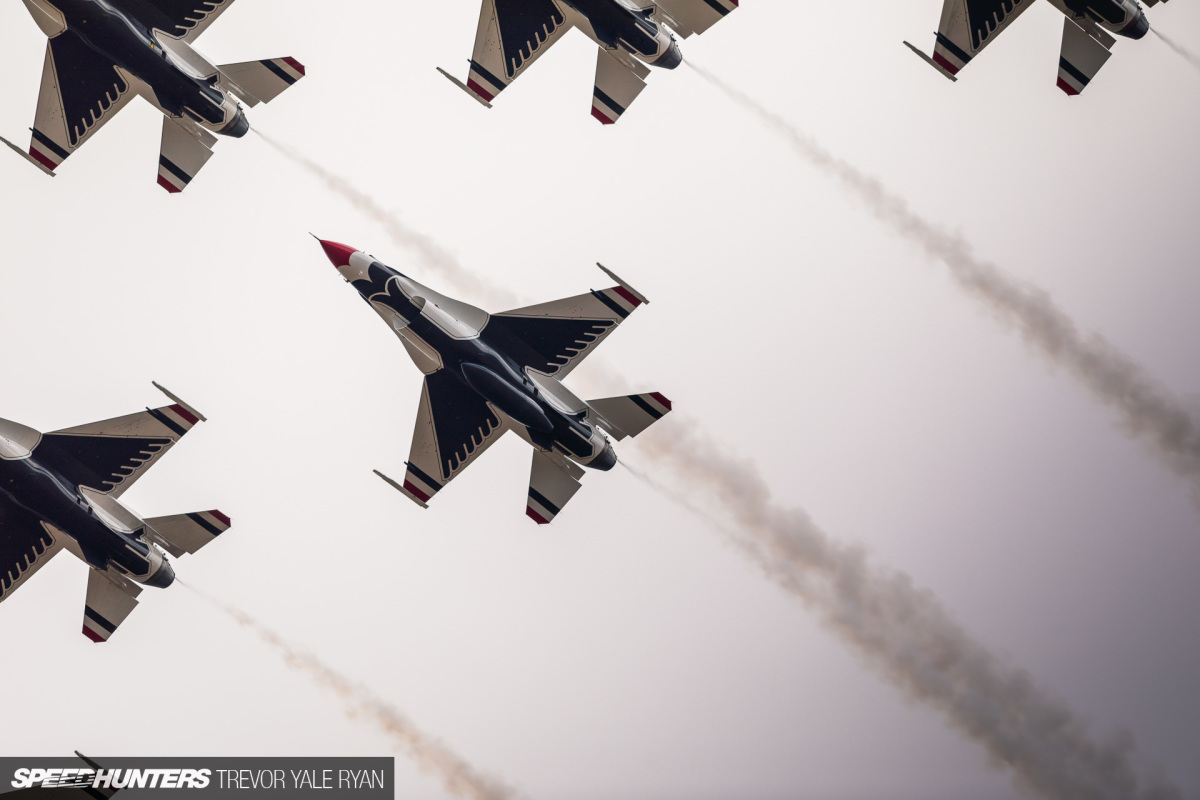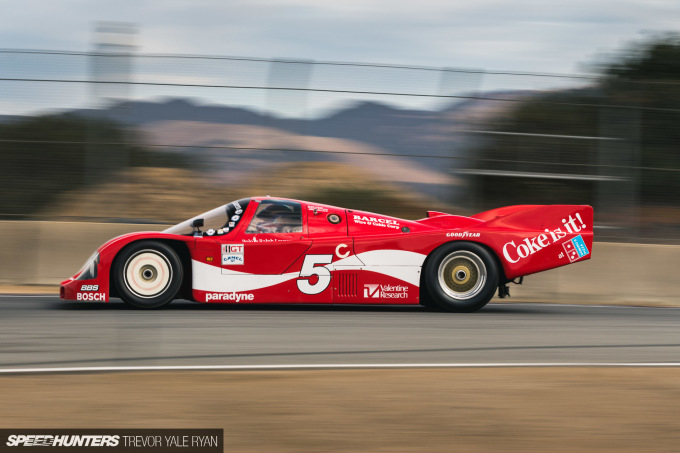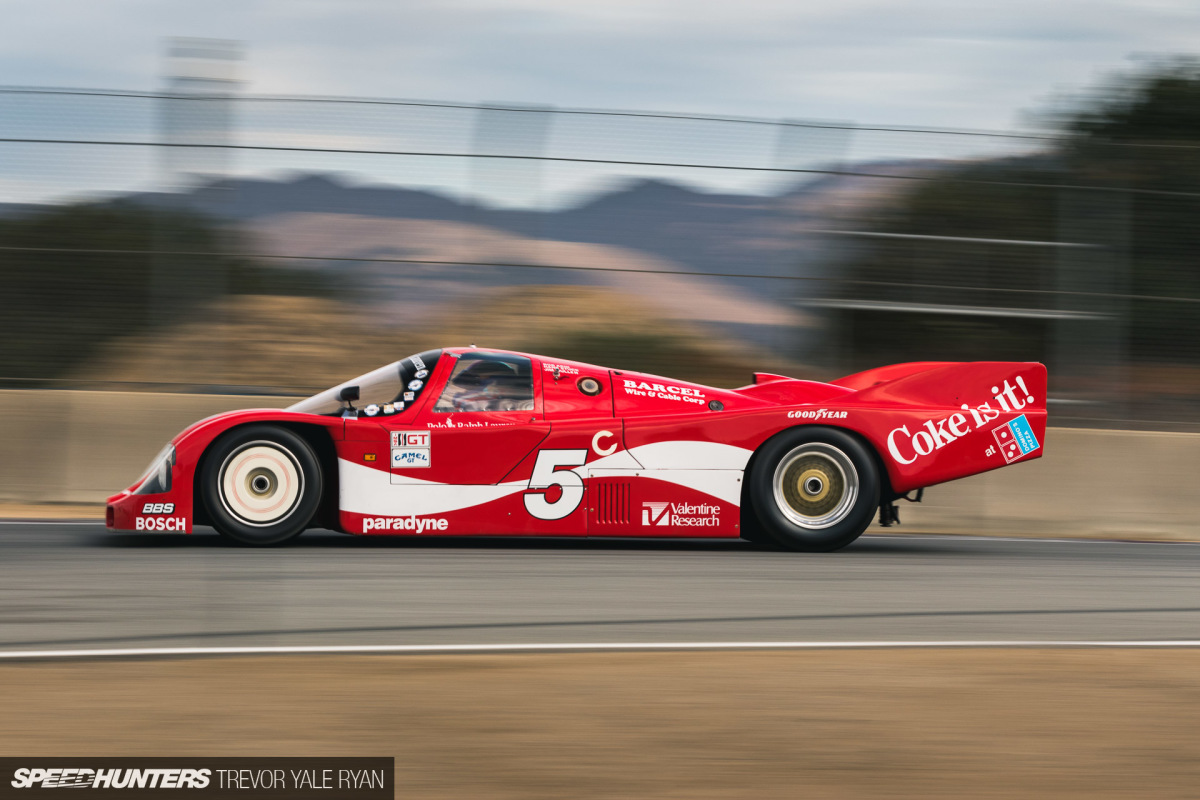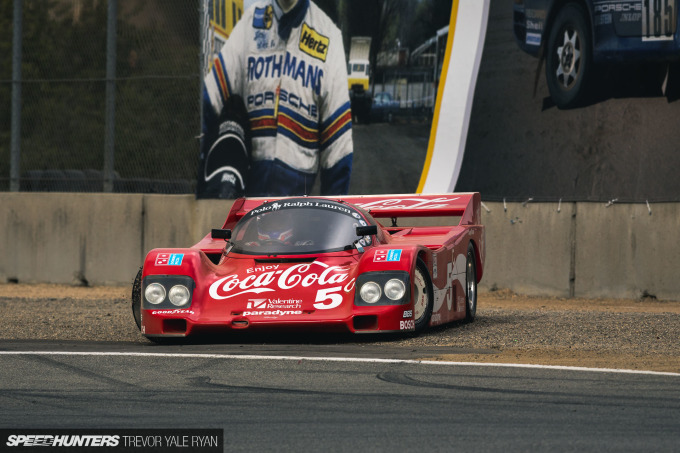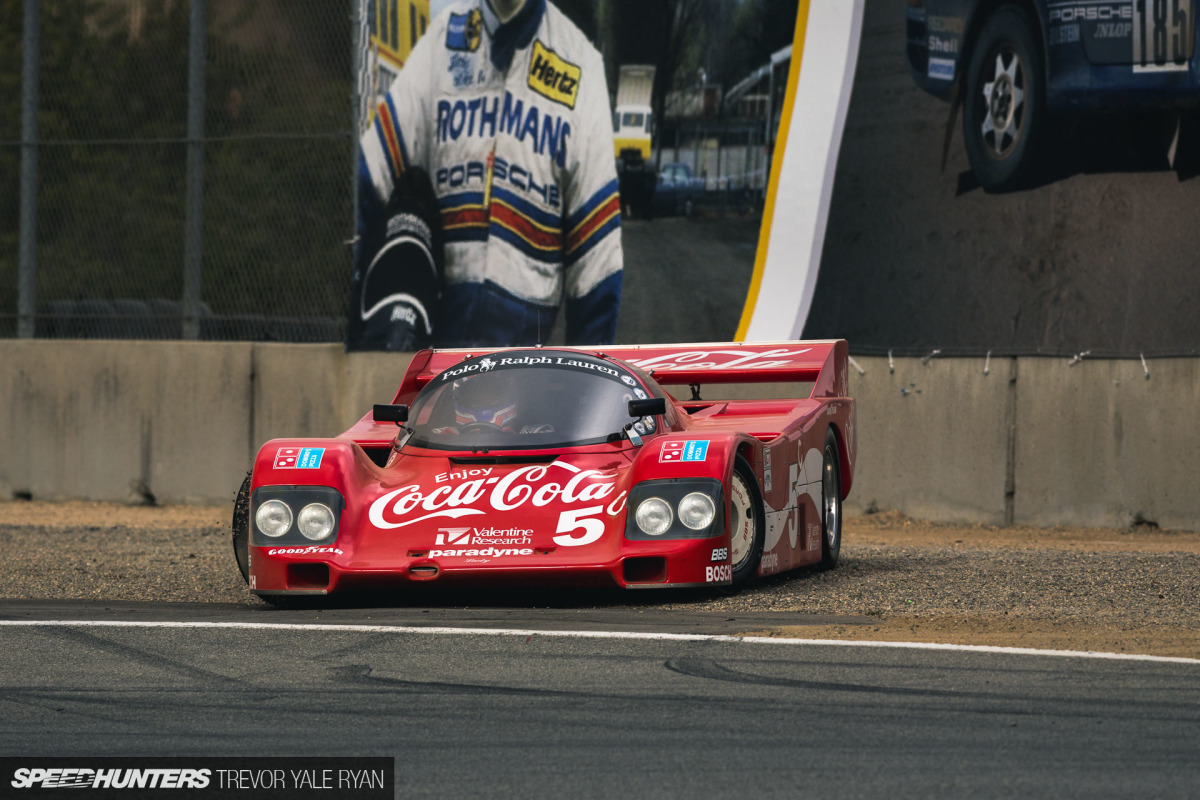 While the races here at Rennsport don't carry the weight of IMSA or even NASA-style events, there's no shortage of intensity when several dozen flat sixes take to the course. These guys don't hold back.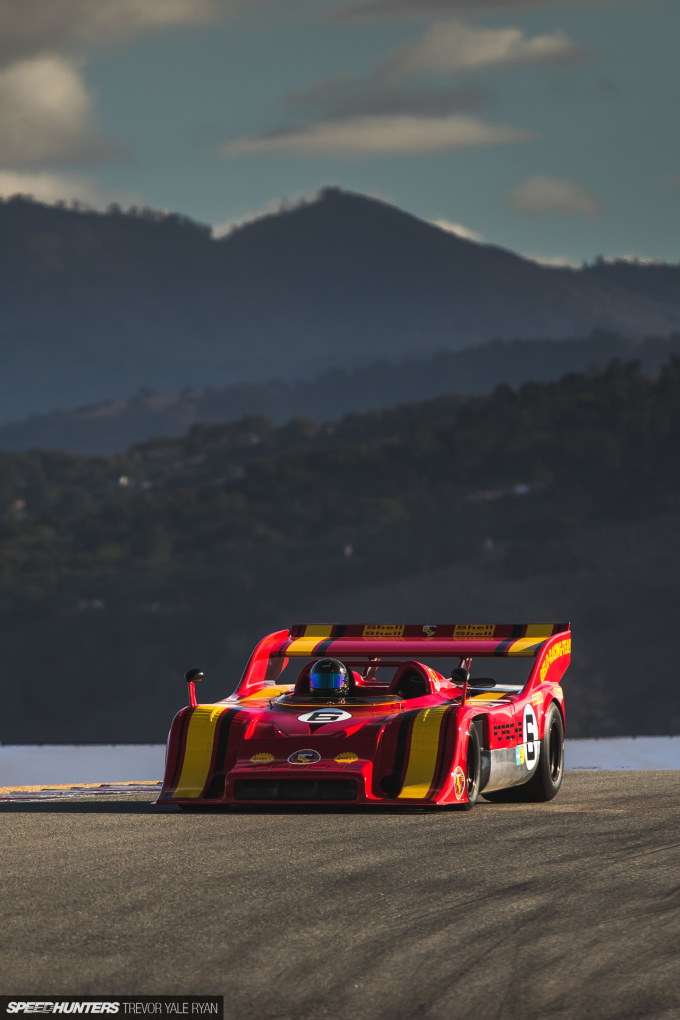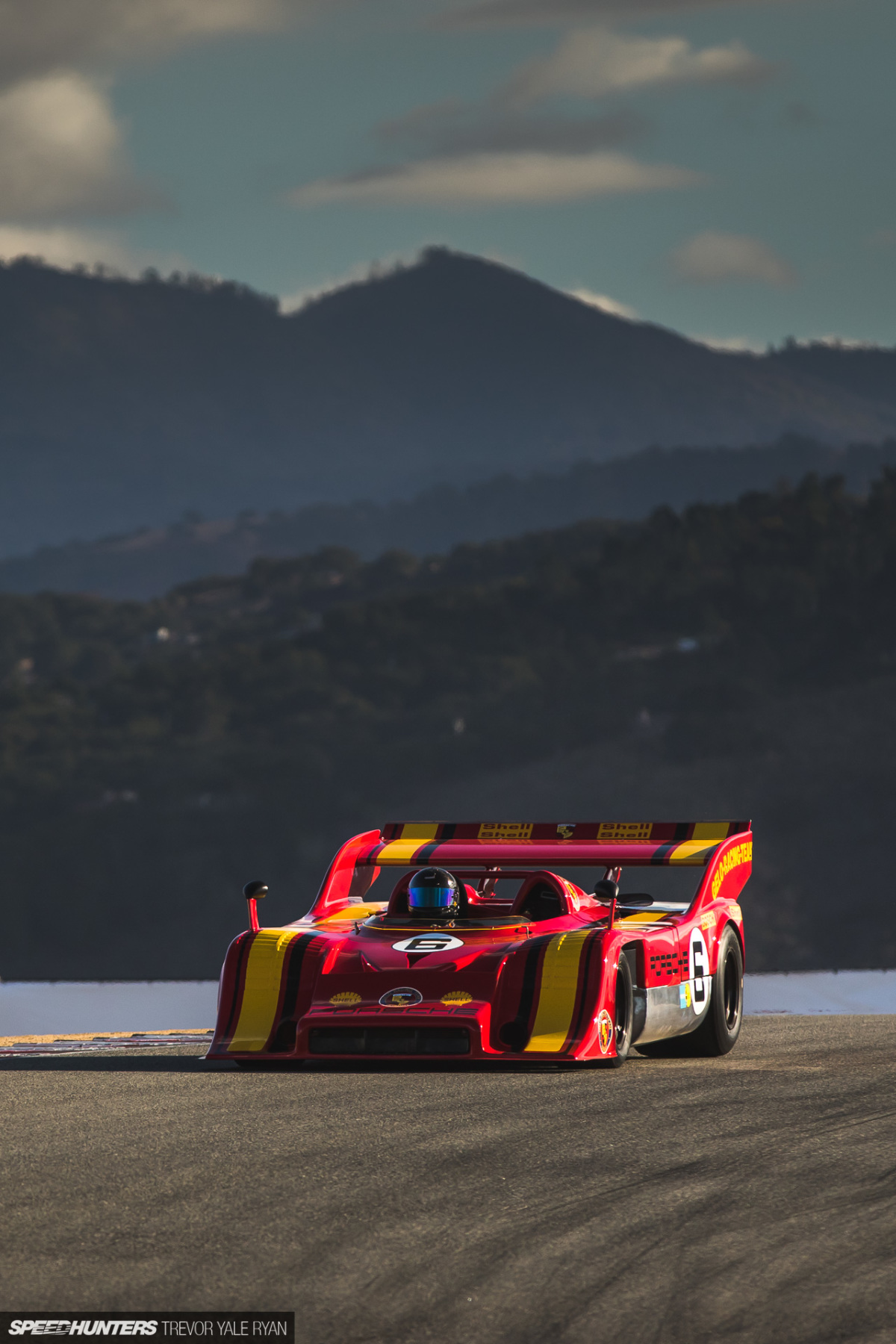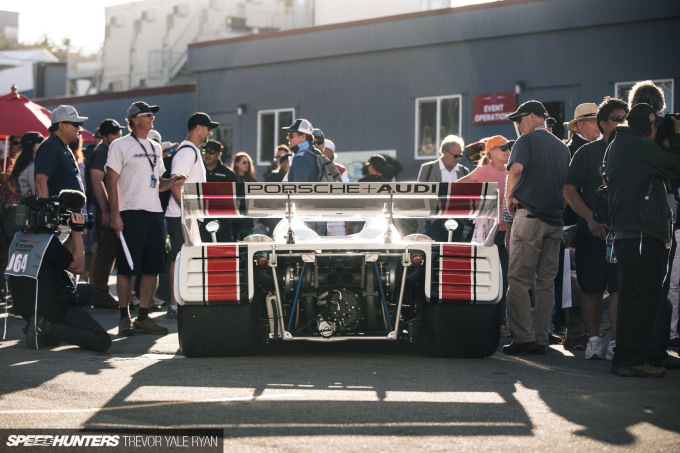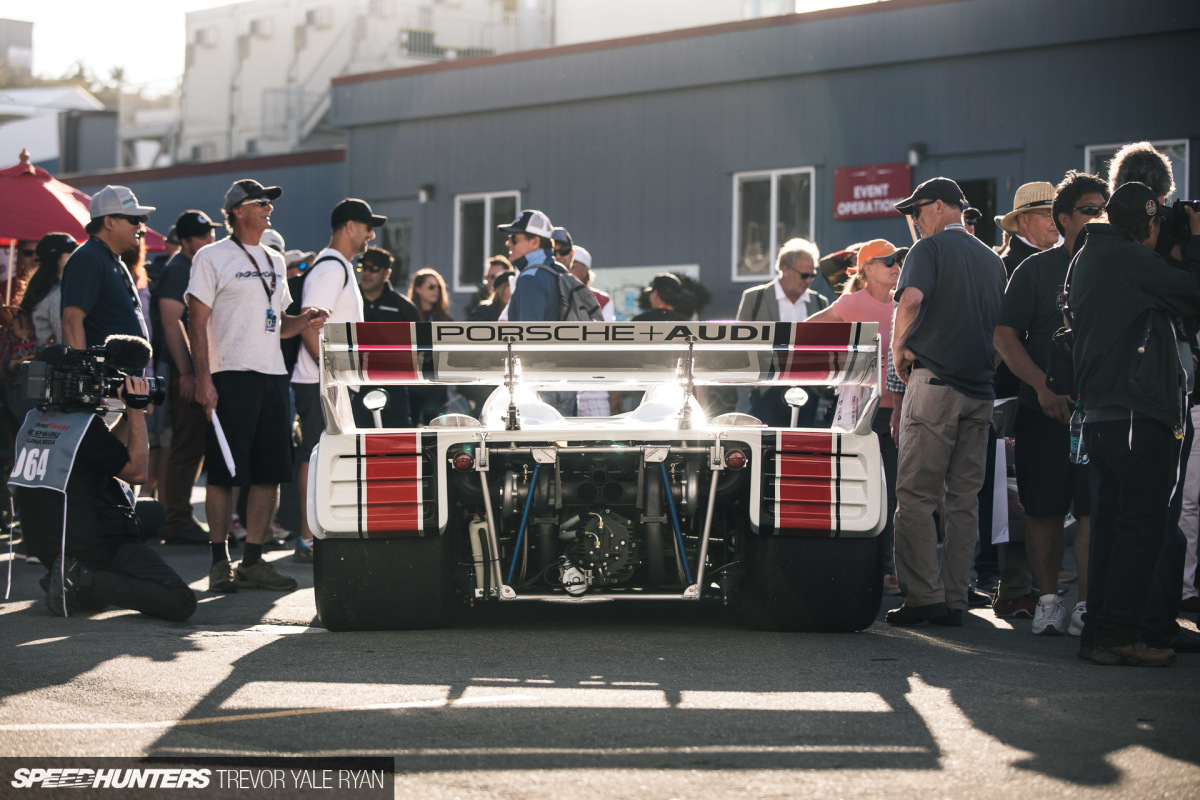 There were also a number of special sessions where some exceptional cars came out to dance down The Corkscrew, sometimes with 12 angry cylinders screaming into your ears rather than the bellow of a six.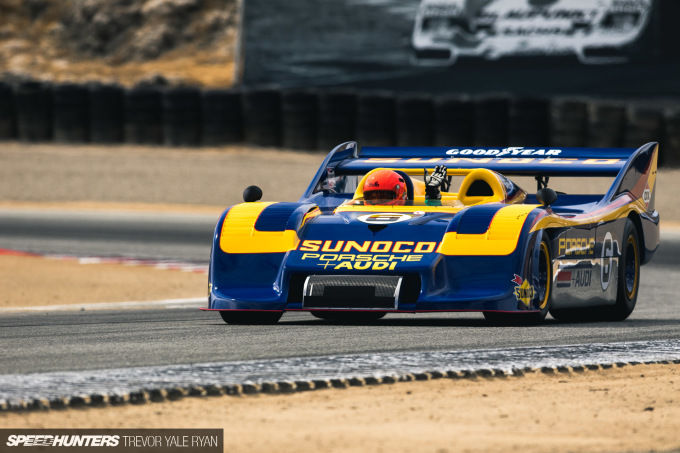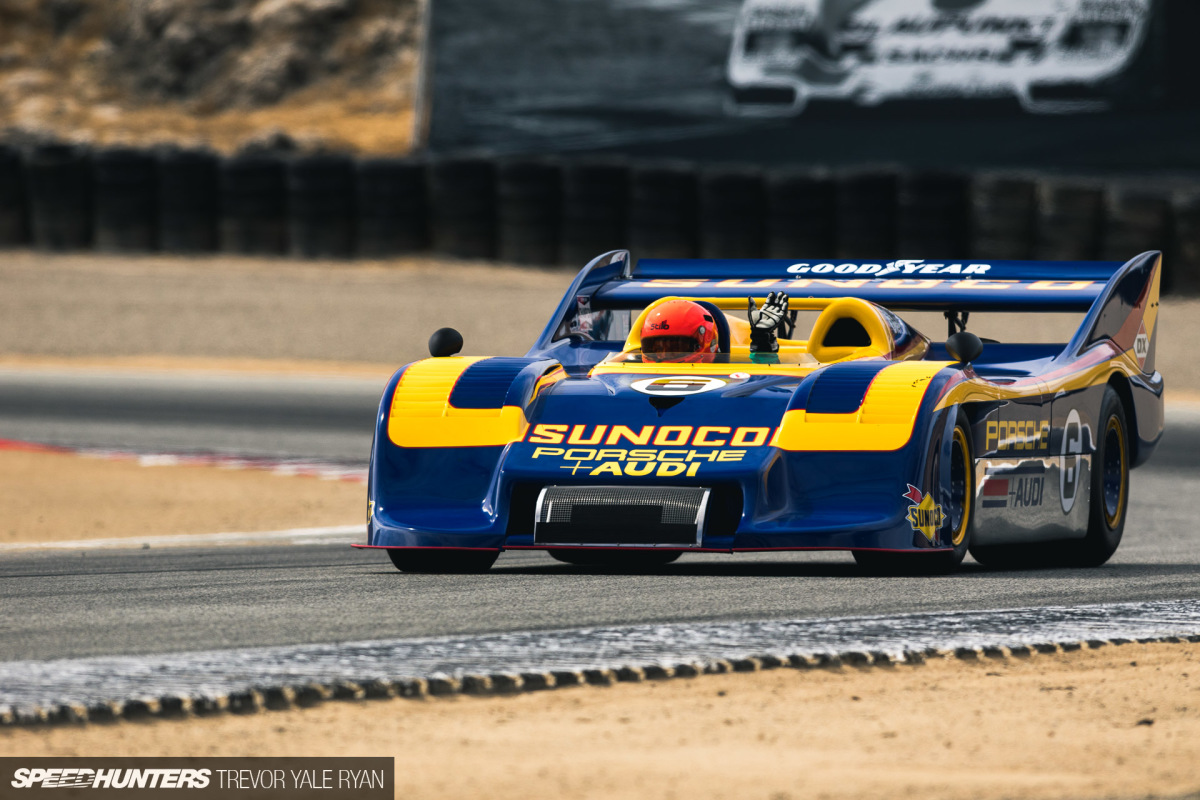 I reiterate… exceptional cars.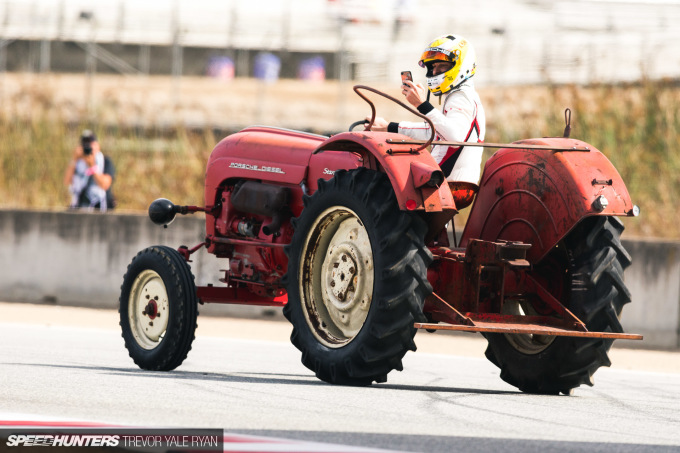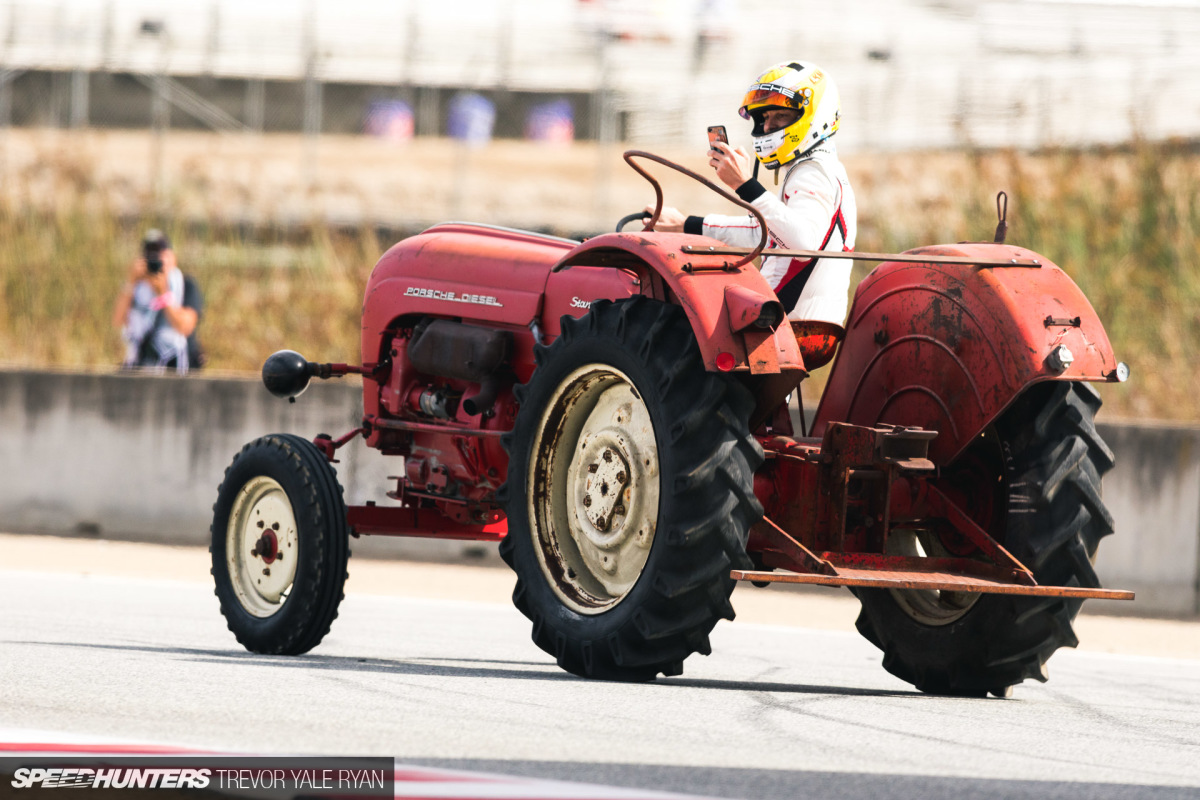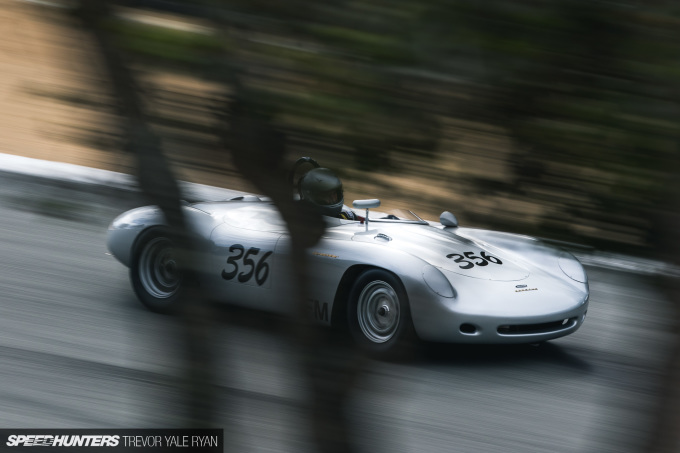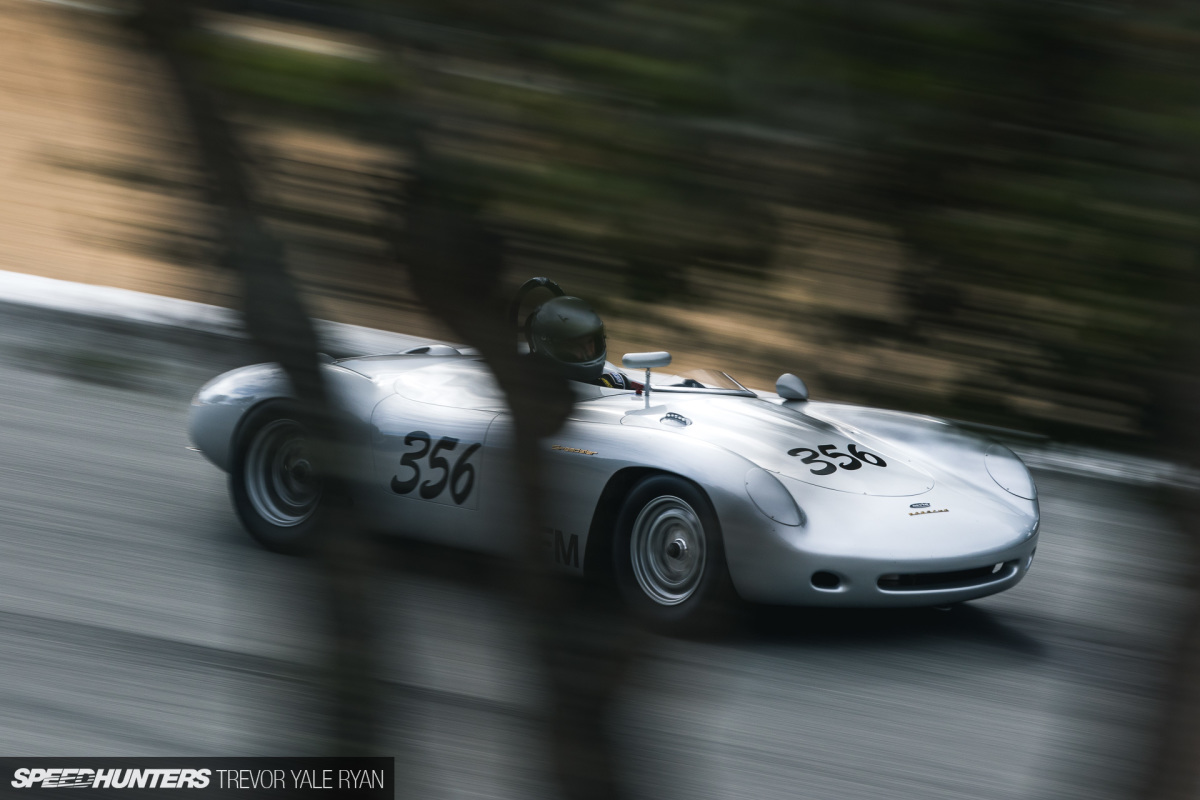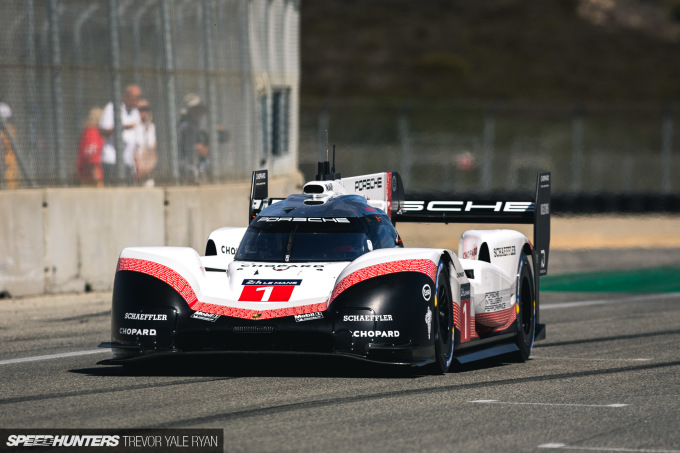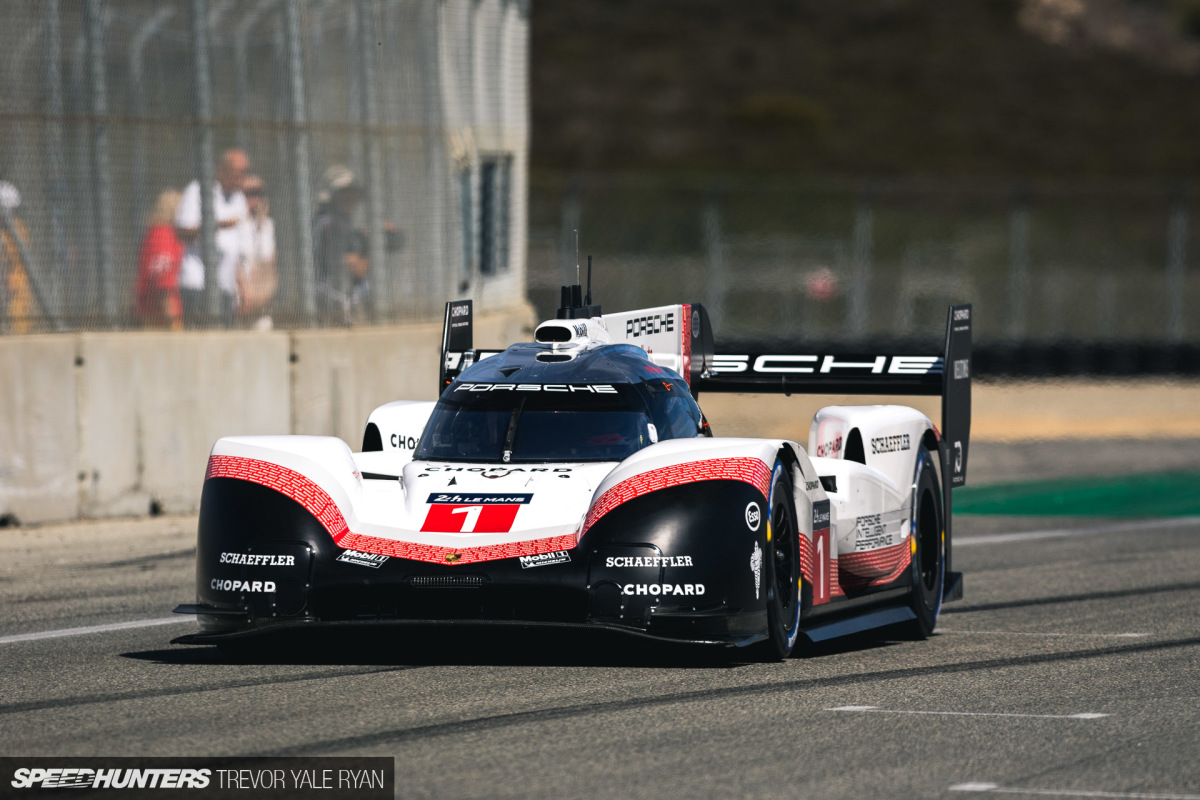 Whether it was tractors, bathtubs, or the legendary 919, there was always something to take in on the course.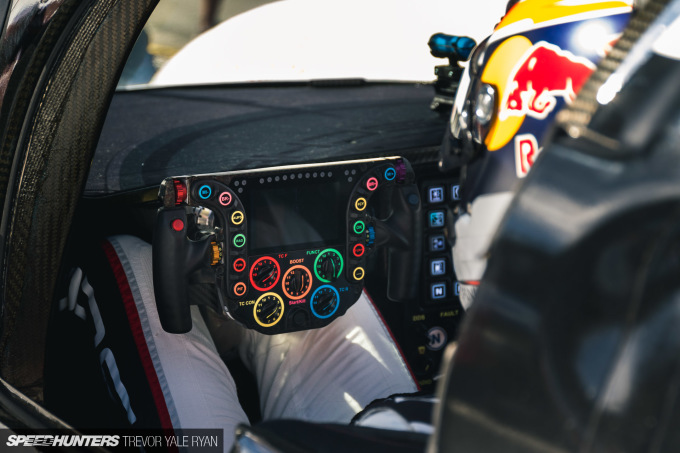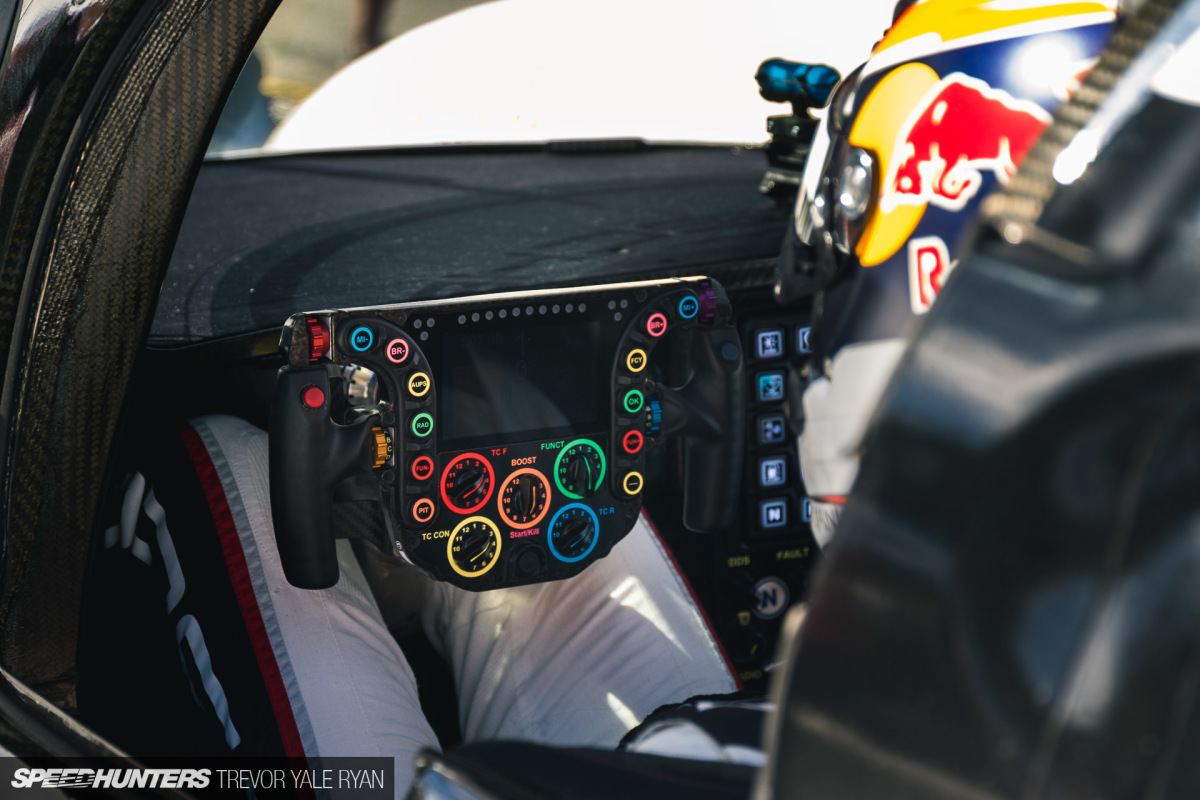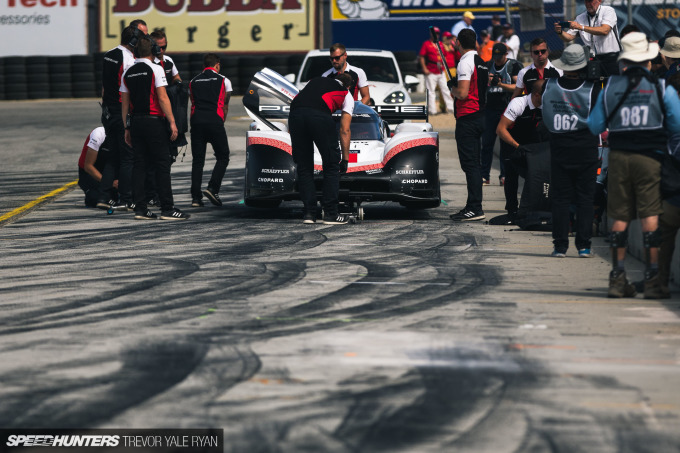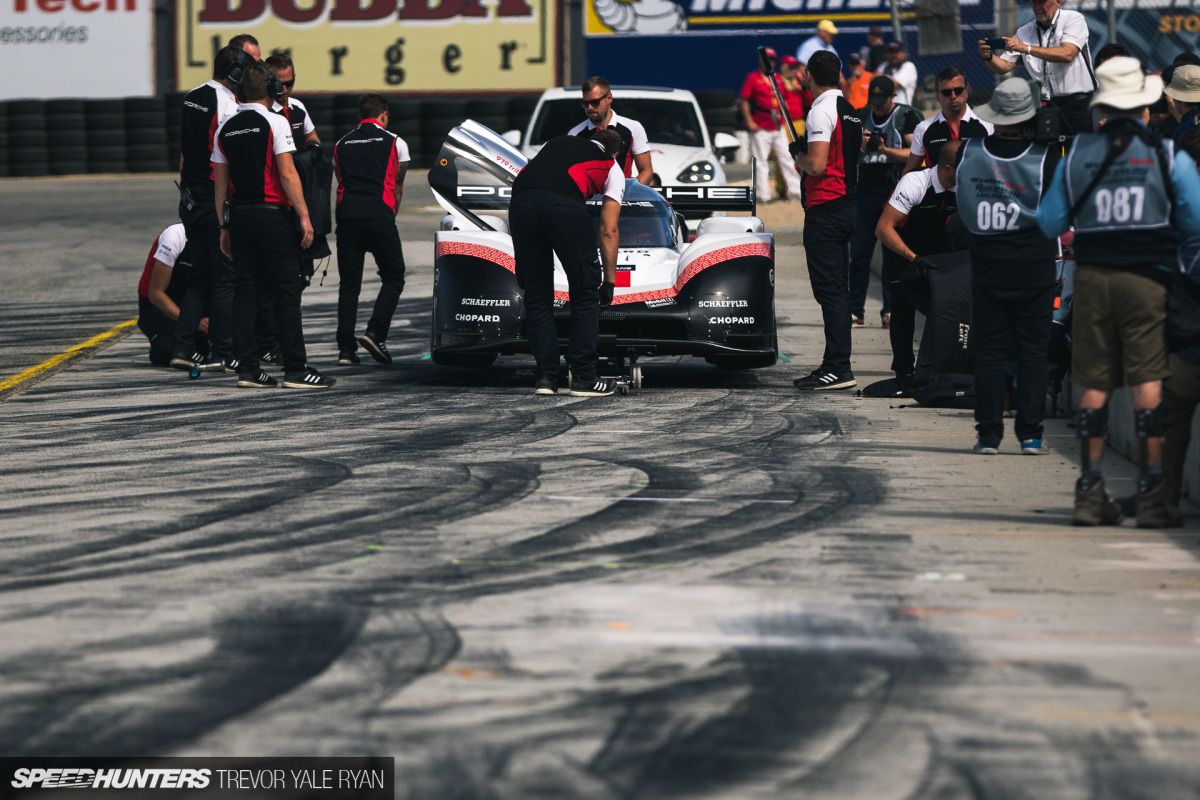 On the topic of the 919, I figured that Porsche would have some fun smashing the lap record at Laguna Seca. But while the car clocked over 190mph on the main straight — where you might normally see something in the neighborhood of 130mph from a Cup car — no lap times were immediately announced. Apparently Porsche just wanted the drivers to enjoy themselves…
If I know anything about the German automaker though, true enjoyment comes from breaking records and finishing first. Really, I half expected Porsche to stick around after Rennsport and become the fastest car to ever lap Laguna Seca, but the 1:05.8 set by Marc Gené in 2012 in the Ferrari F2003 still has the top spot.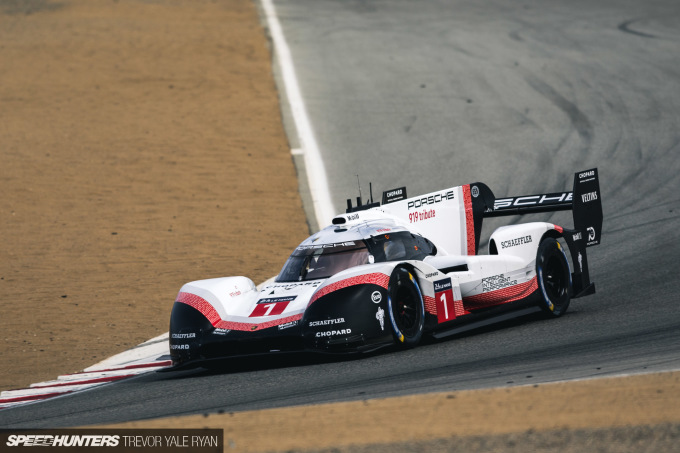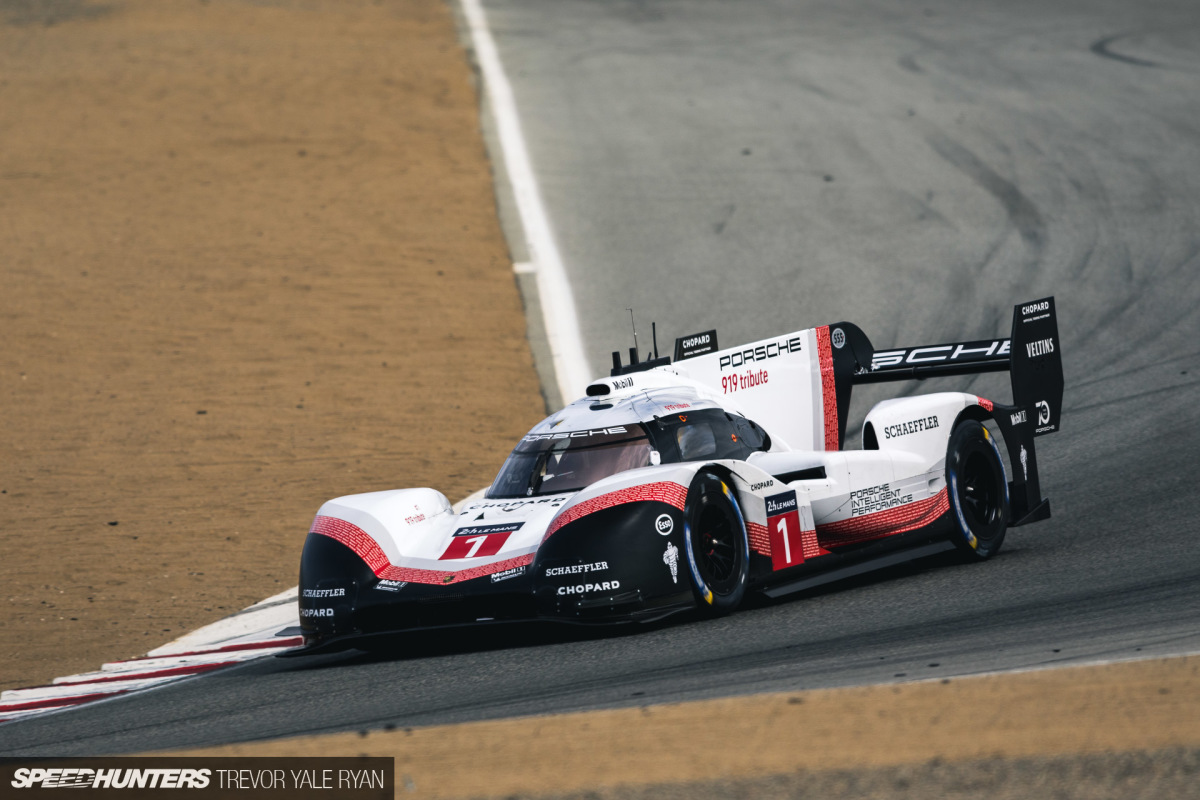 For a bit more reference as to how fast these cars are, I clocked in 1:59 in a near-stock NB Miata my first time at the course. Knocking 10 seconds off that would be considered fast for a slightly built Miata, and another 10 or 15 off that would be fast for just about anything. Then there's this prototype, which seems to have enjoyed surpassing even Formula 1 cars at F1 tracks and was capable of around a 1:10 here.
It's nothing short of amazing, and exactly the caliber of awesome you'd expect to find at Rennsport.
Paddock Cruising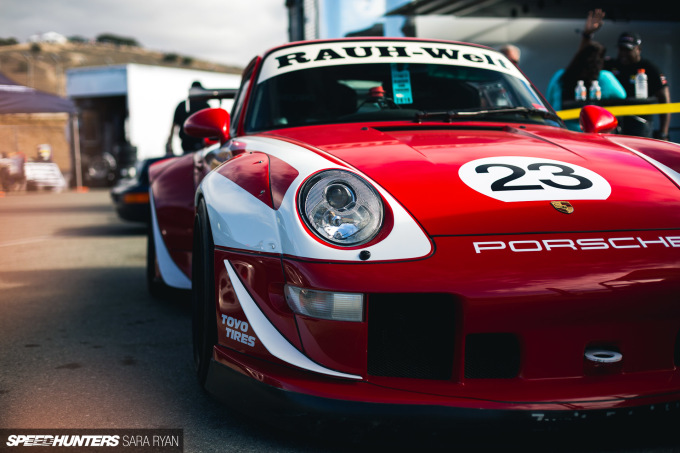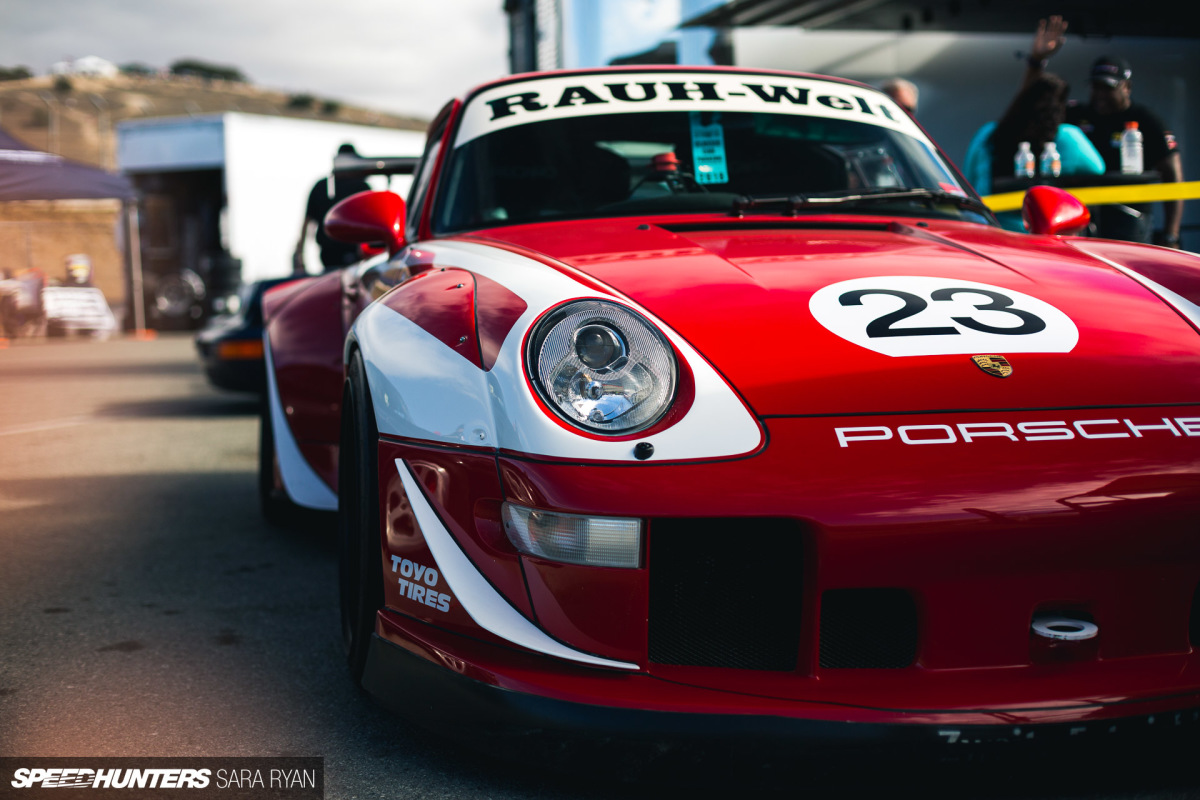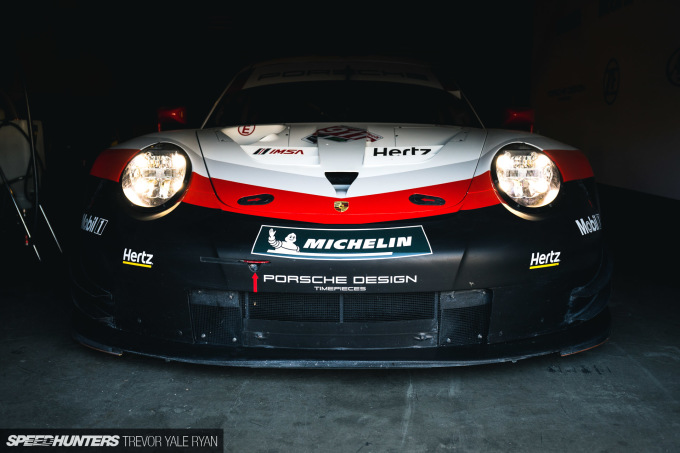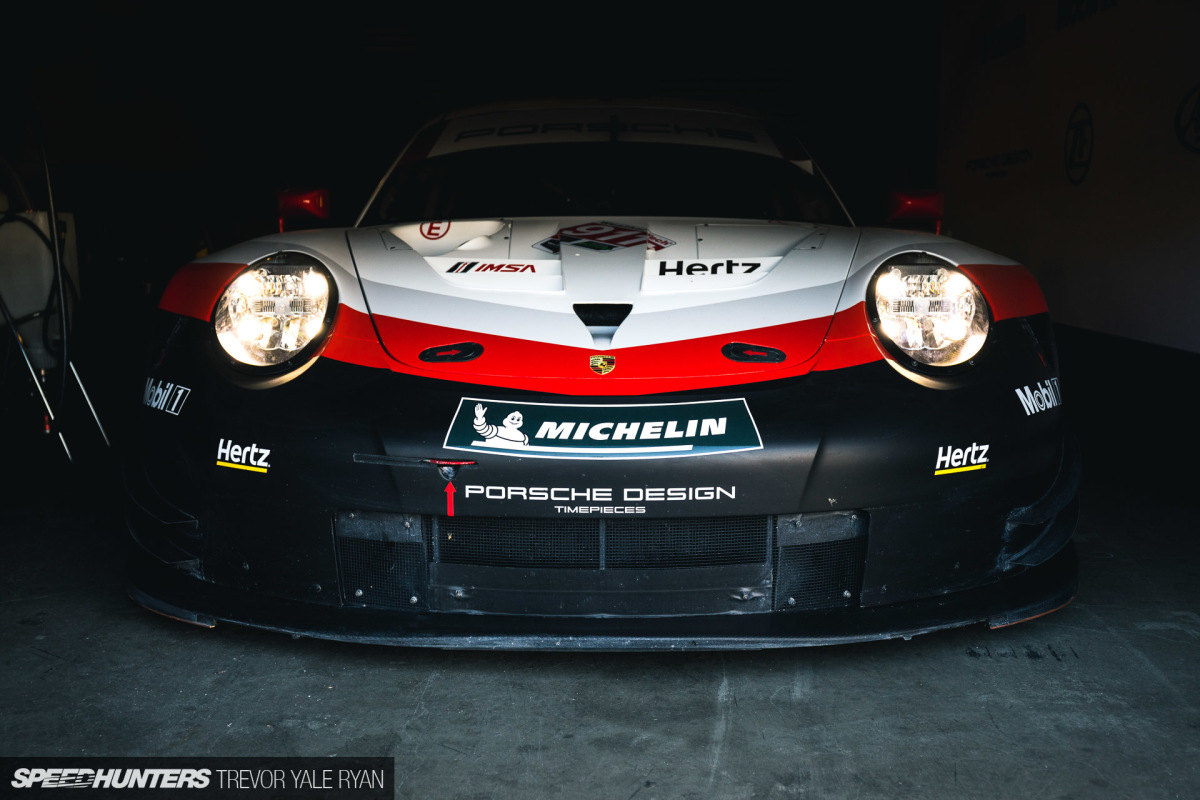 Then, there are the incredible sights and scenes off the race track.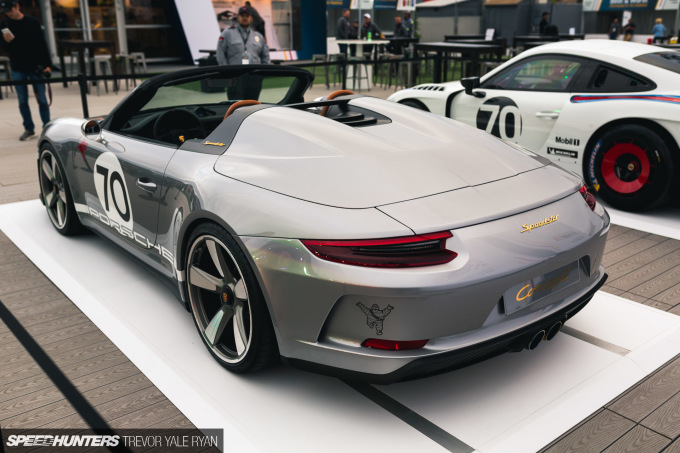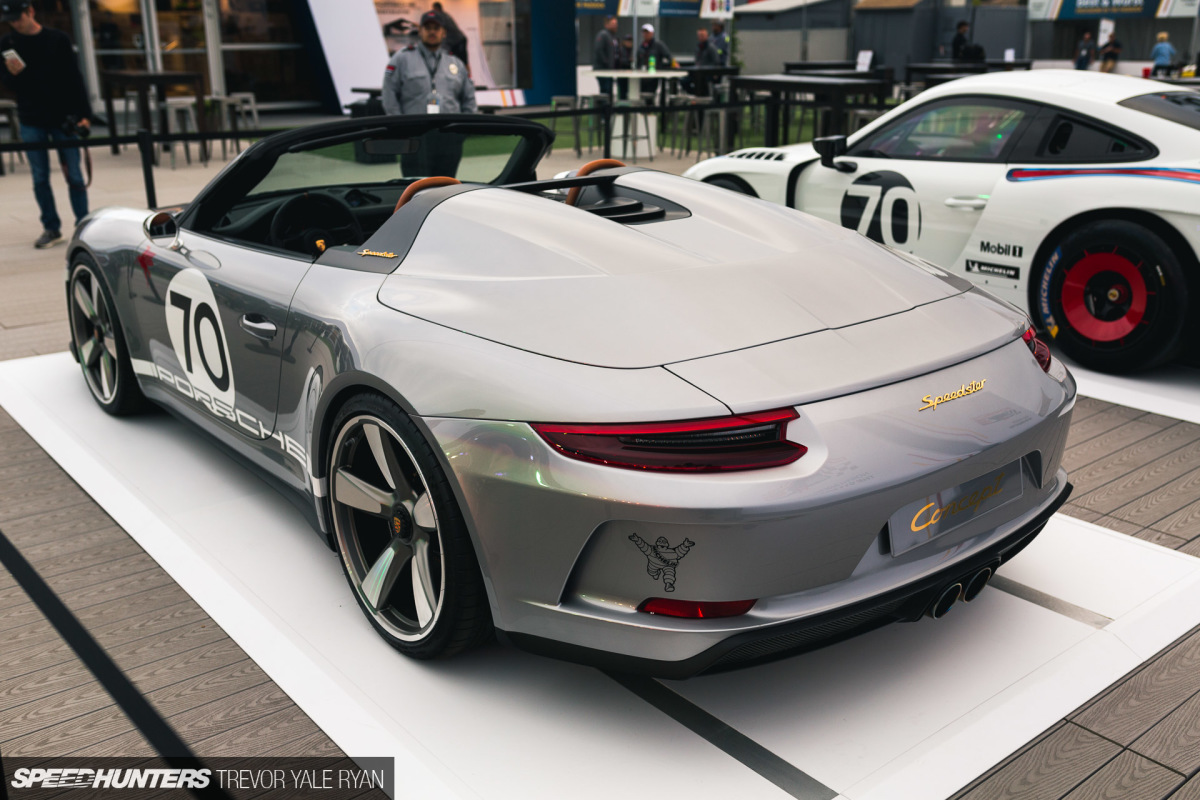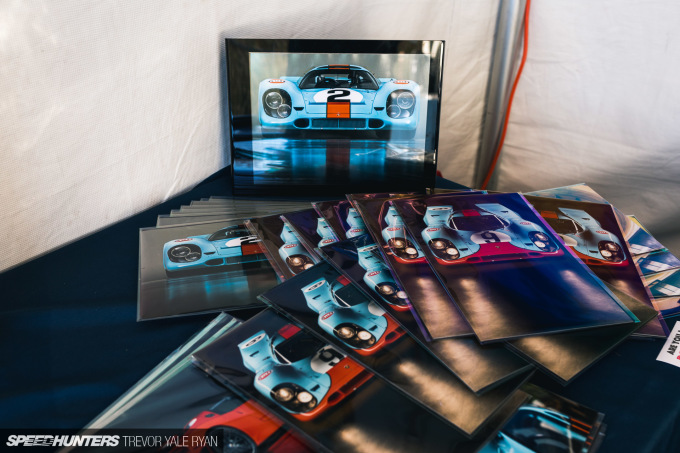 We've already given you a look at some of the best displays, so I won't take much time talking about what was here beyond a couple other favorites.
Of course, you can't go wrong with a GT1, especially the Le Mans-winning 996. I've never been one for the runny-egg look, but these headlights just look so right on this thing. If you saw the cover photo of my first story from the event, you'll already know that Porsche had it out hammering around the track and down The Corkscrew.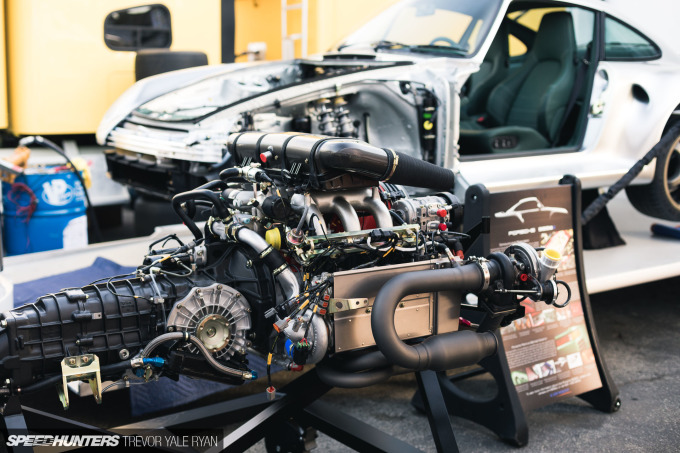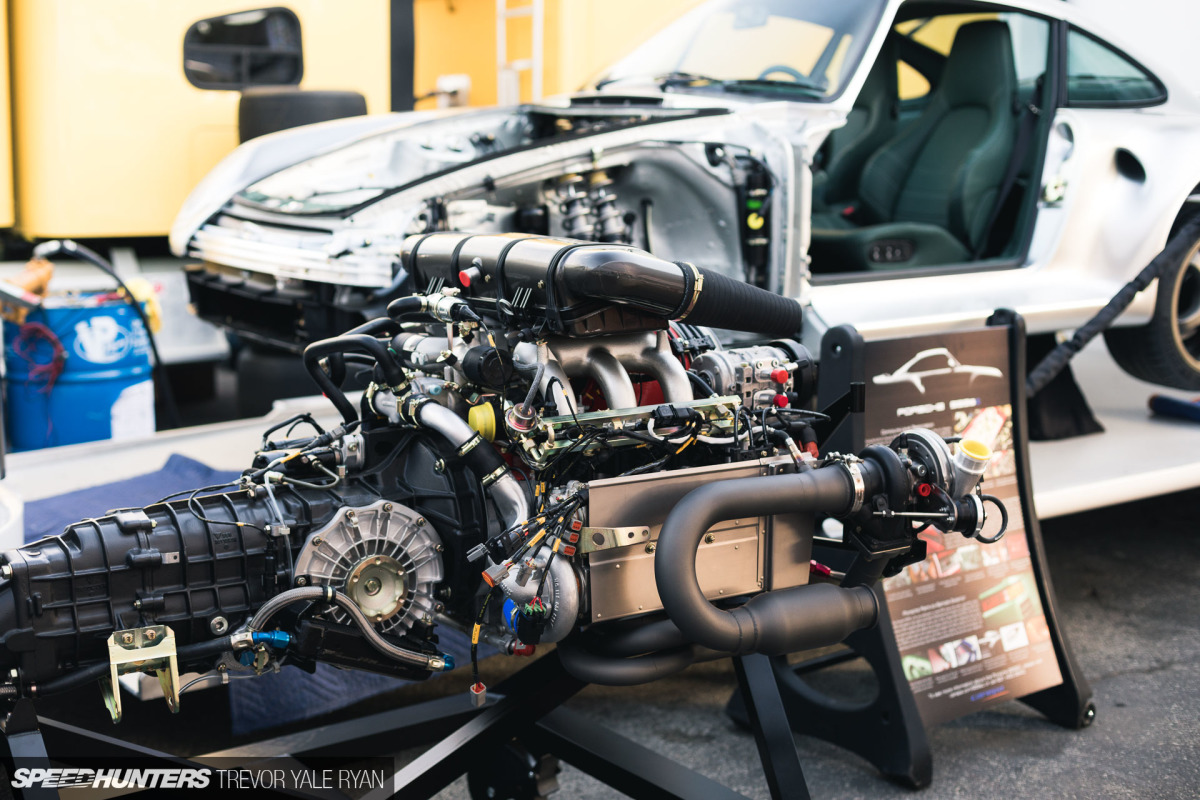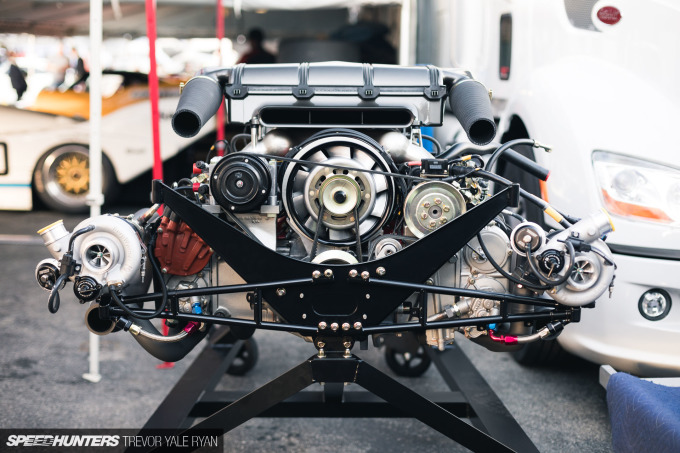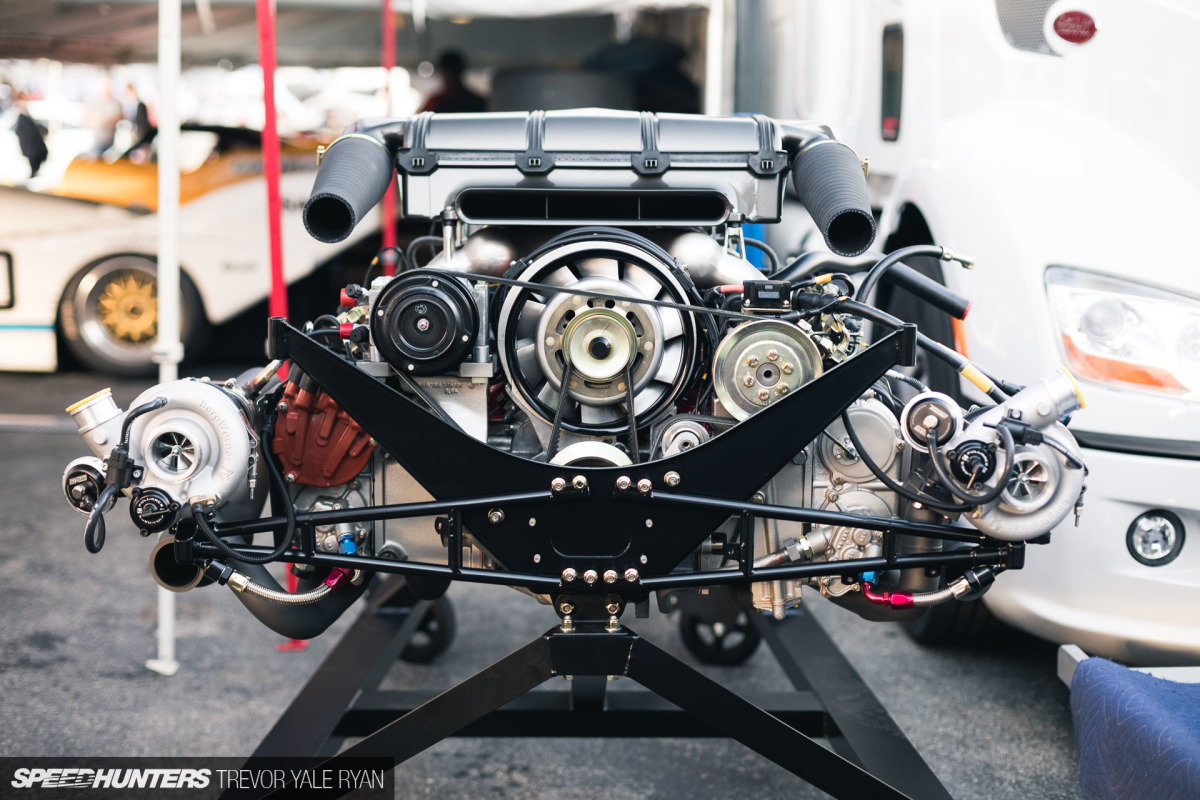 I also noticed Canepa's completed 959SC display which the team was building when I stopped by. The end result is quite impressive.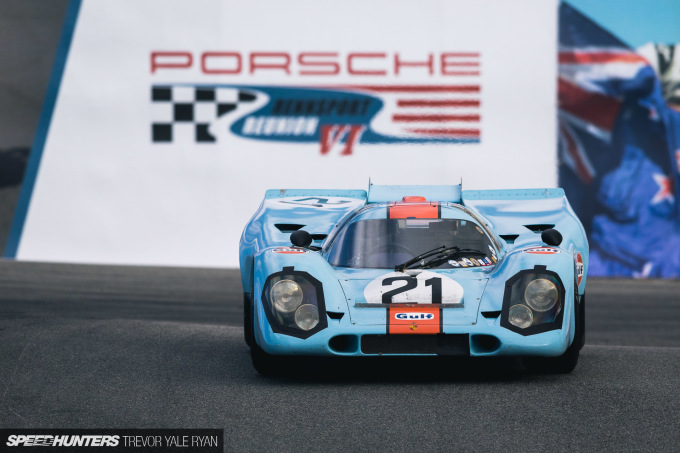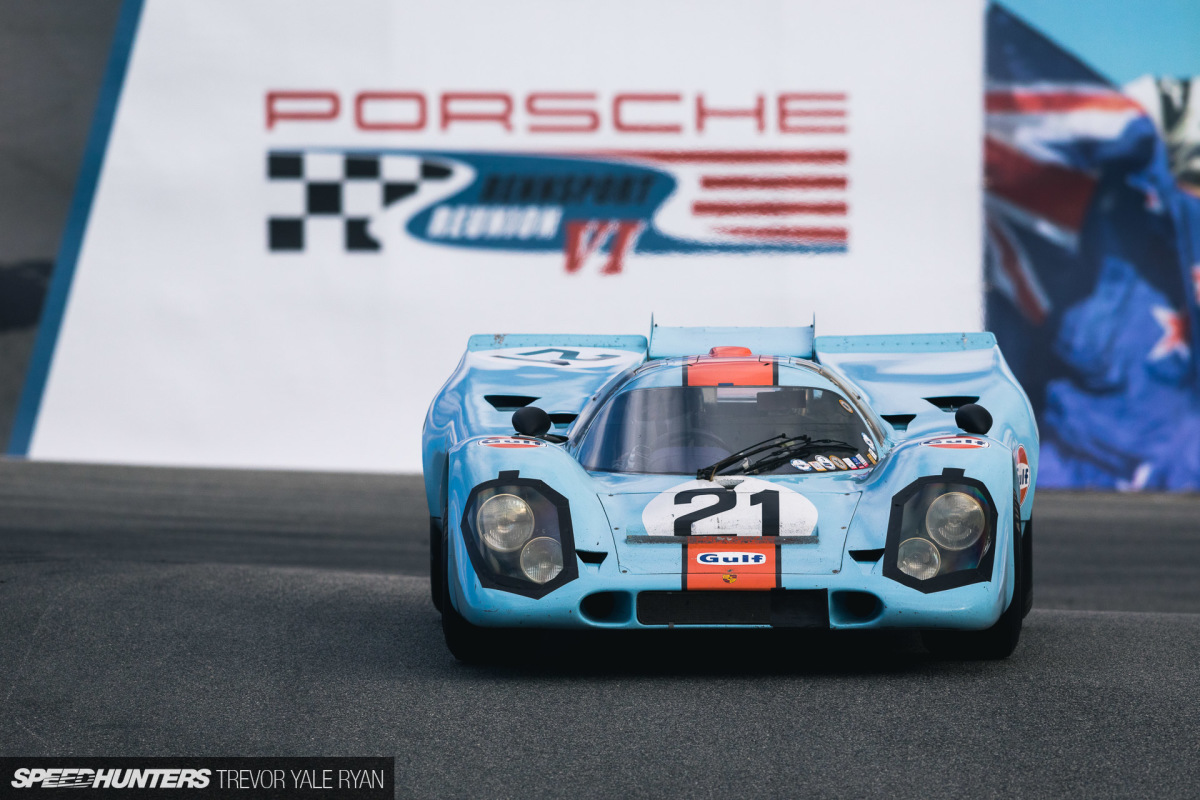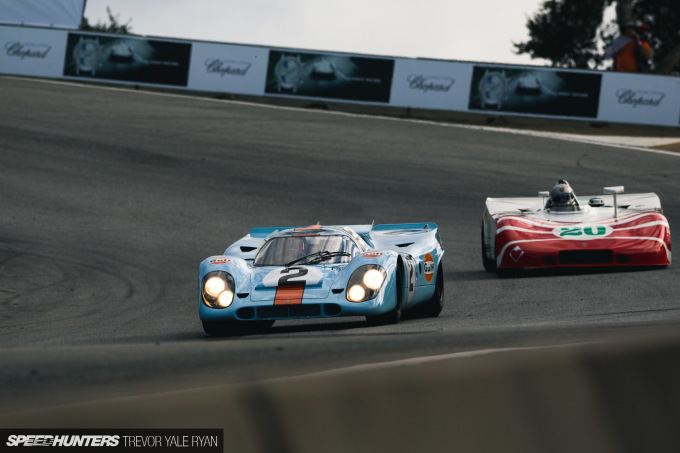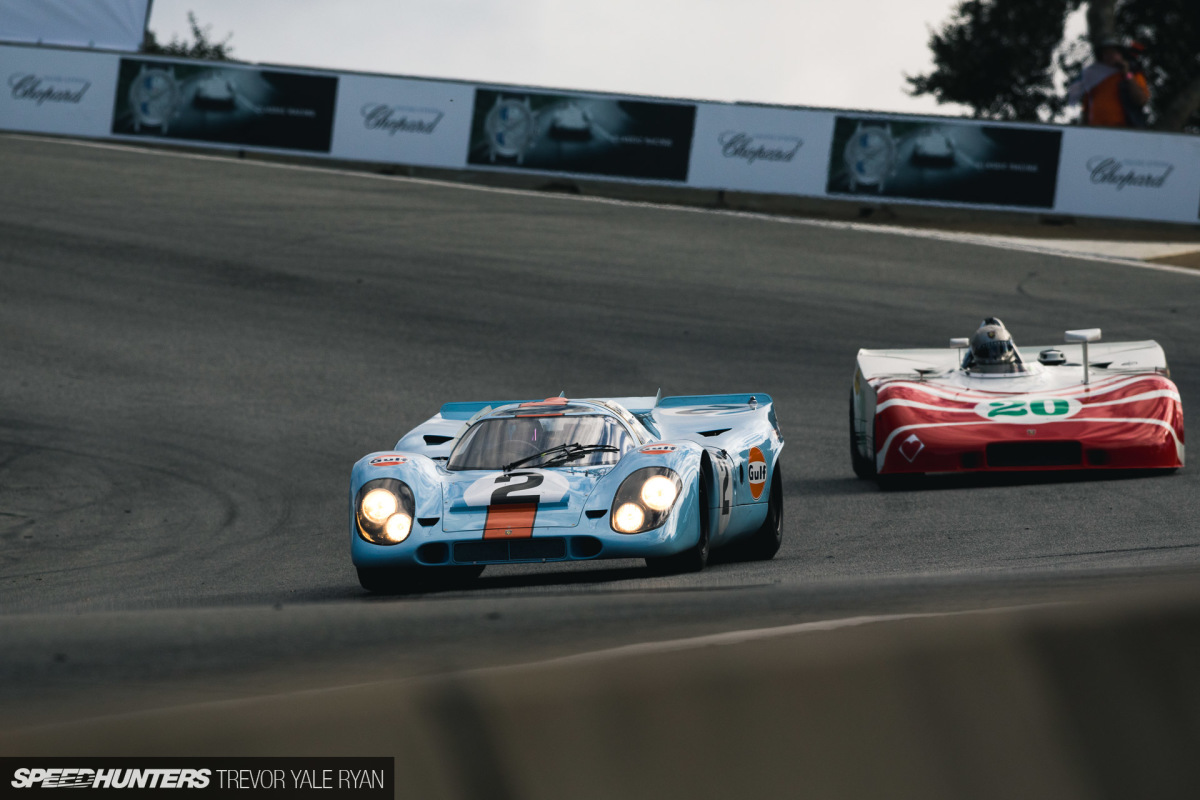 And on the topic of spirited racing, Bruce Canepa himself had an incredible battle in his 917K against the 908/3 of Cameron Healy. Canepa ended up the better of the two this time around finishing second overall with Healy rounding off the podium in the Werks Trophy race.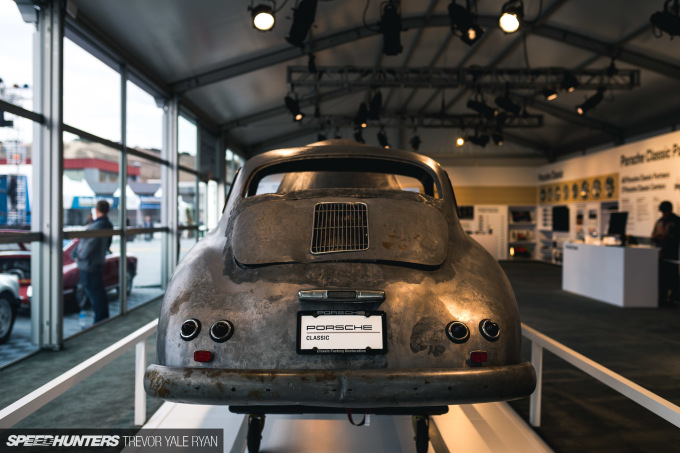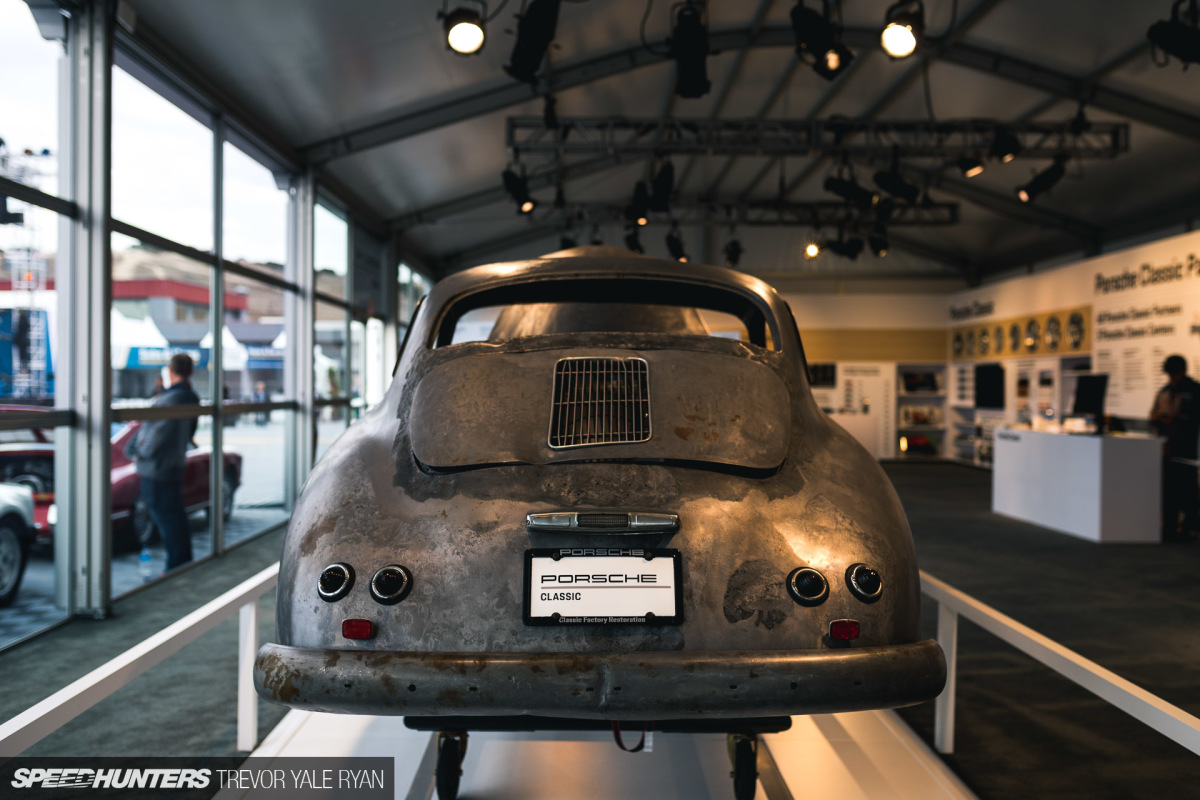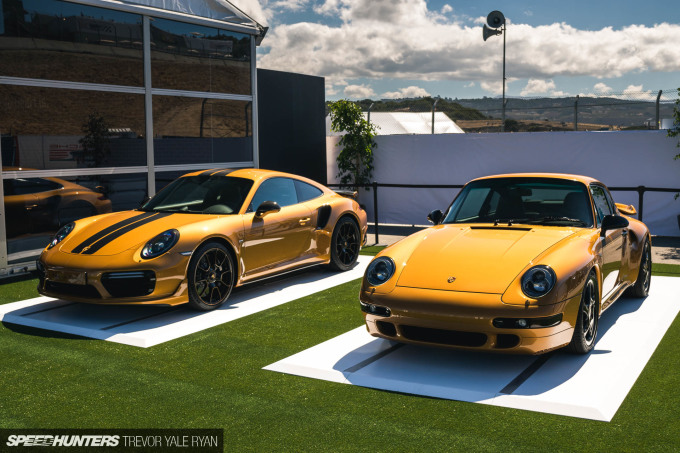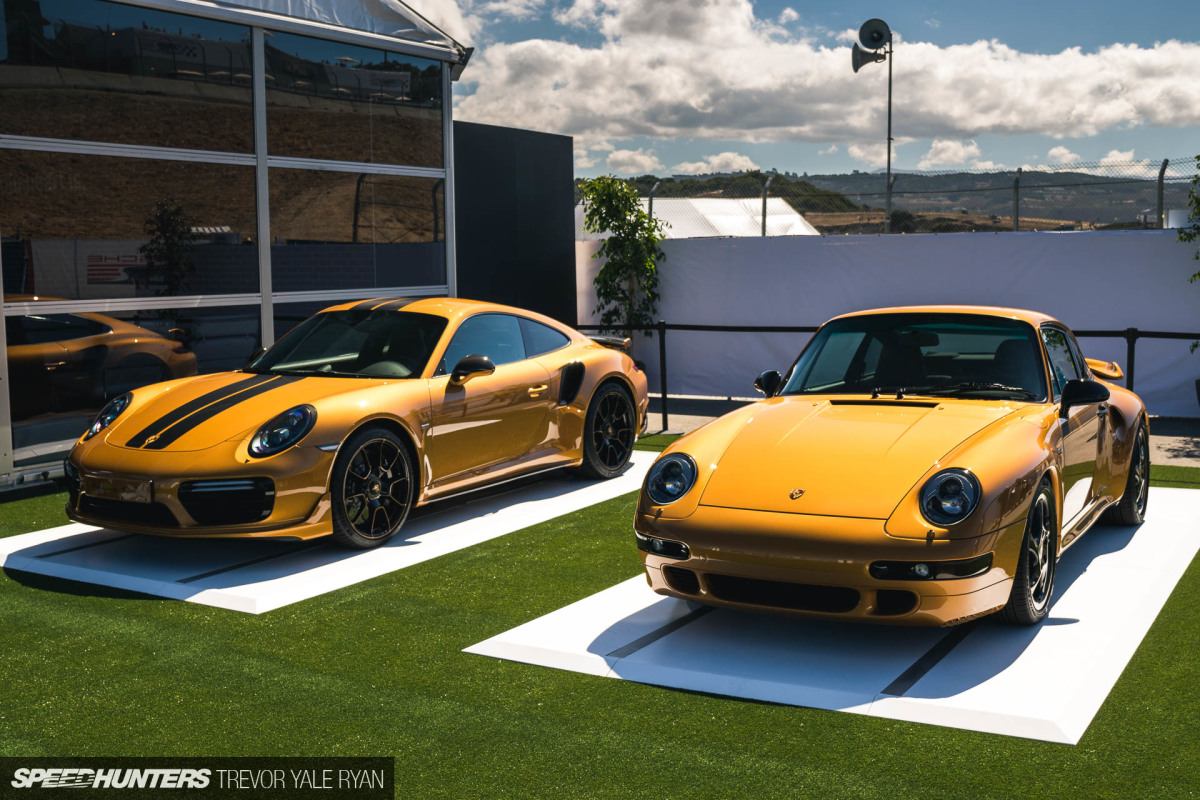 On the opposite side of the paddock was Porsche Classic, bragging about how fantastic their new old stock parts are. With a pair of golden Porsches glistening in the sun, I think I'm sold on it. At least, I would be if anything and everything with the name Porsche on it wasn't so astronomically expensive right now.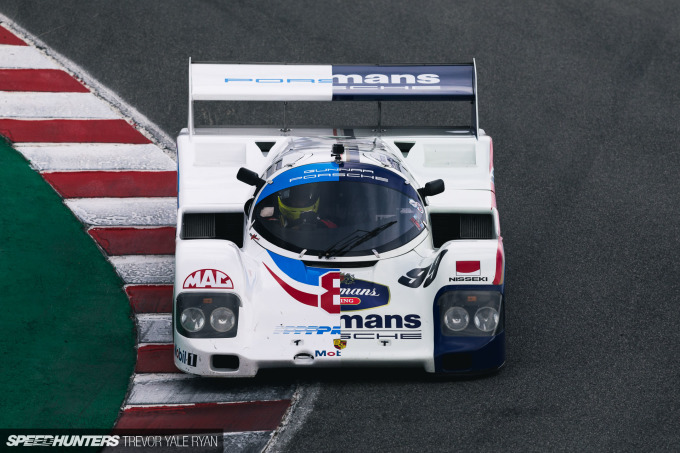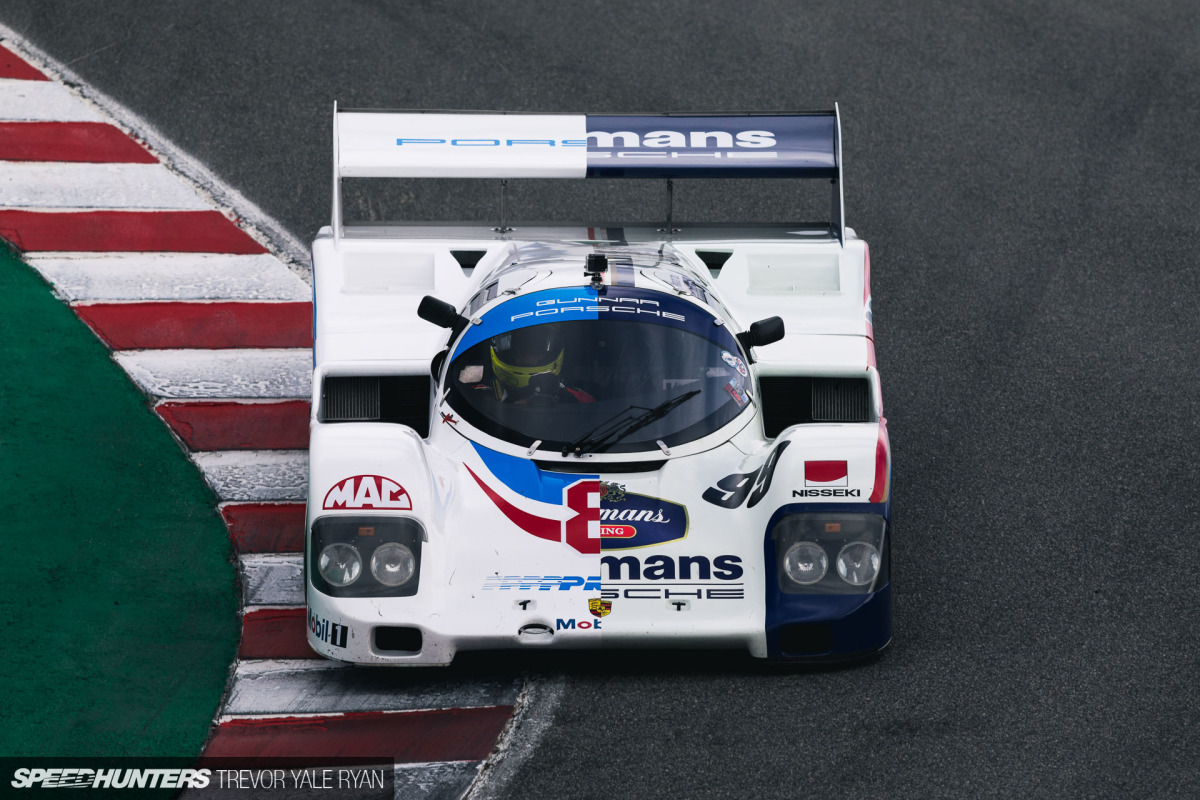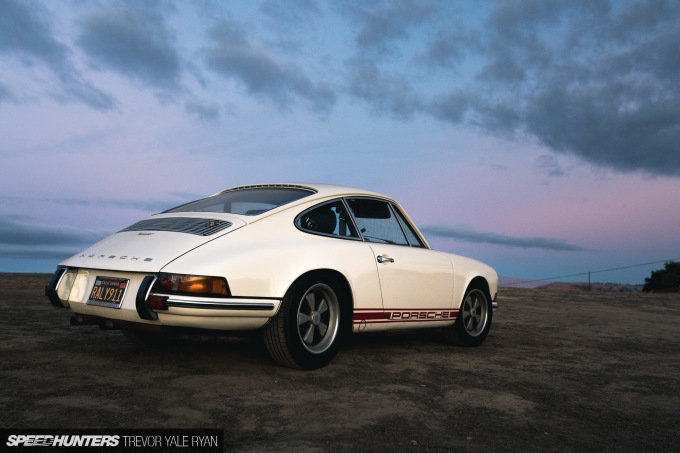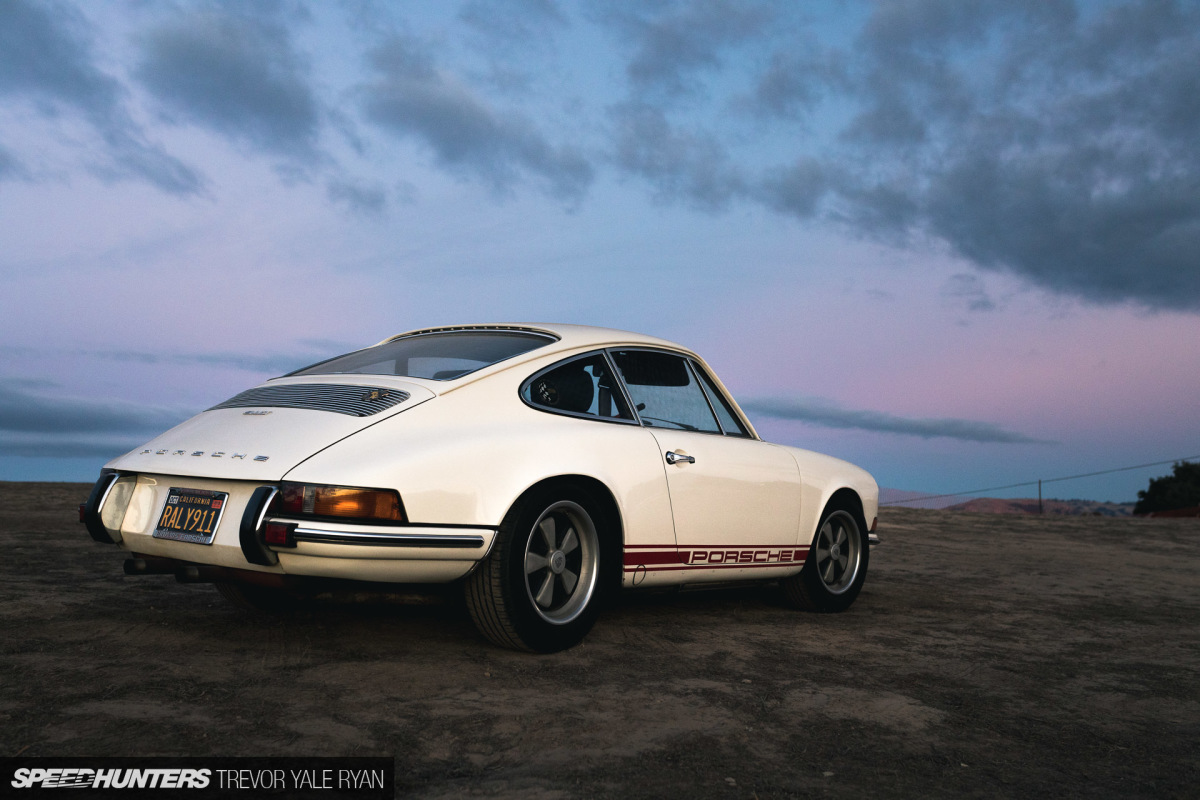 But I digress, as I honestly could drone on forever about this long, epic weekend at the racetrack. Out of everything I shoot I always find myself enjoying these historic race events the most. I took over 5,000 shots in two days, so it's only fitting I share one big, final slice of them here.
'Til next time, Rennsport!
Trevor Yale Ryan
Instagram: tyrphoto
TYRphoto.com
Engage Full Screen