Canepa Motorsports
Rennsport Reunion is no small ordeal.
As the largest gathering of Porsche race cars in the world, it's safe to say it really is quite the opposite. And, with the end of September fast approaching, the time has finally come.
Hundreds of Porsches are currently descending on WeatherTech Raceway Laguna Seca, but an event like this really starts long before the weekend in question. It starts in garages around the country, with a couple of guys tinkering around, a team of engineers fulfilling factory orders and everything in-between. As great as it is to see a concerted factory effort to make this event what it is, I couldn't exactly stroll around warehouses in Stuttgart to see what Porsche was up to.
So, instead, I did the next best thing. Actually, it might be even better, but I'll let you sort that one out yourself. Canepa is a workshop which needs no introduction, so I'll get straight into a closer look at what sort of preparations take place before Rennsport Reunion.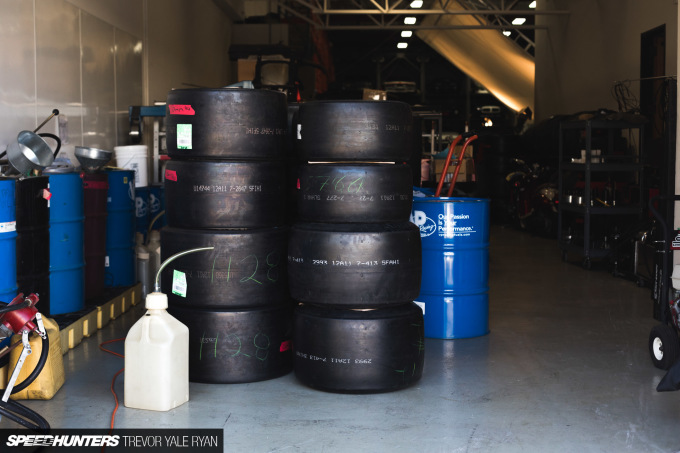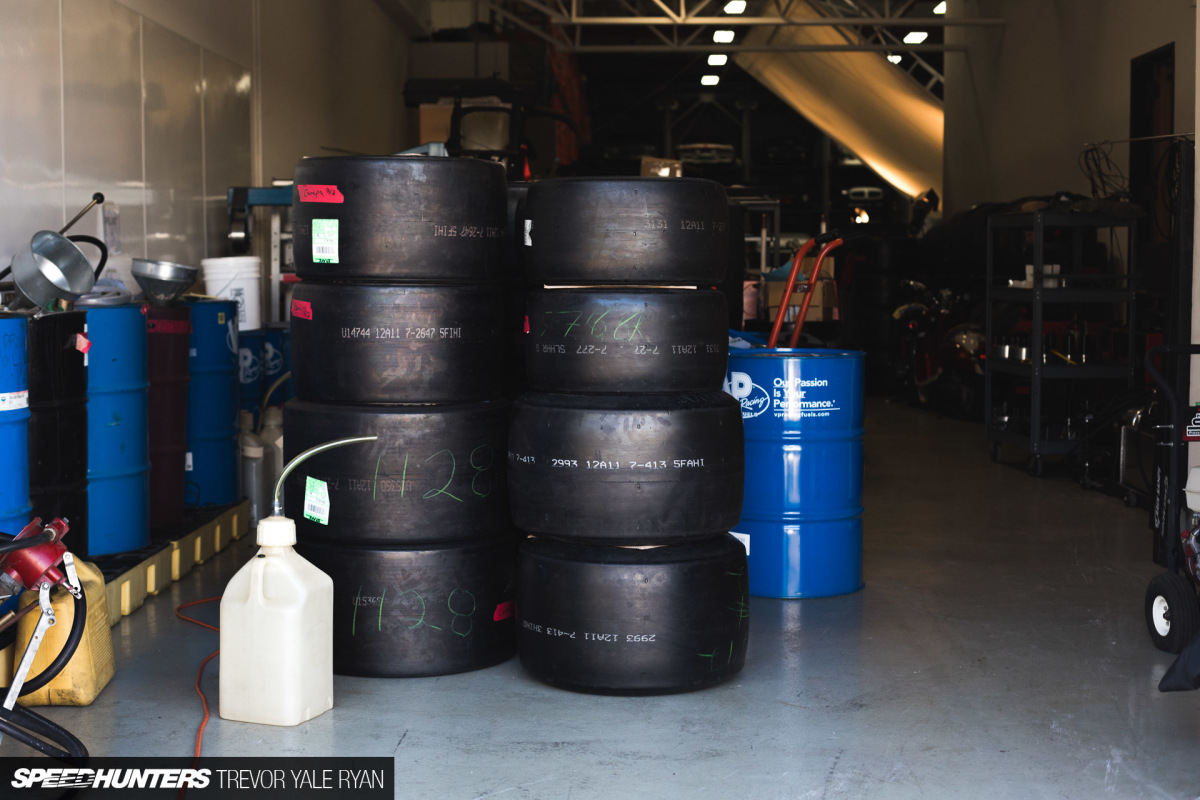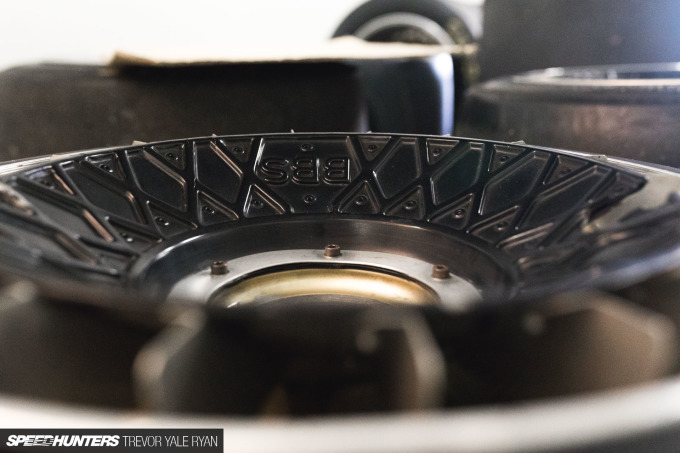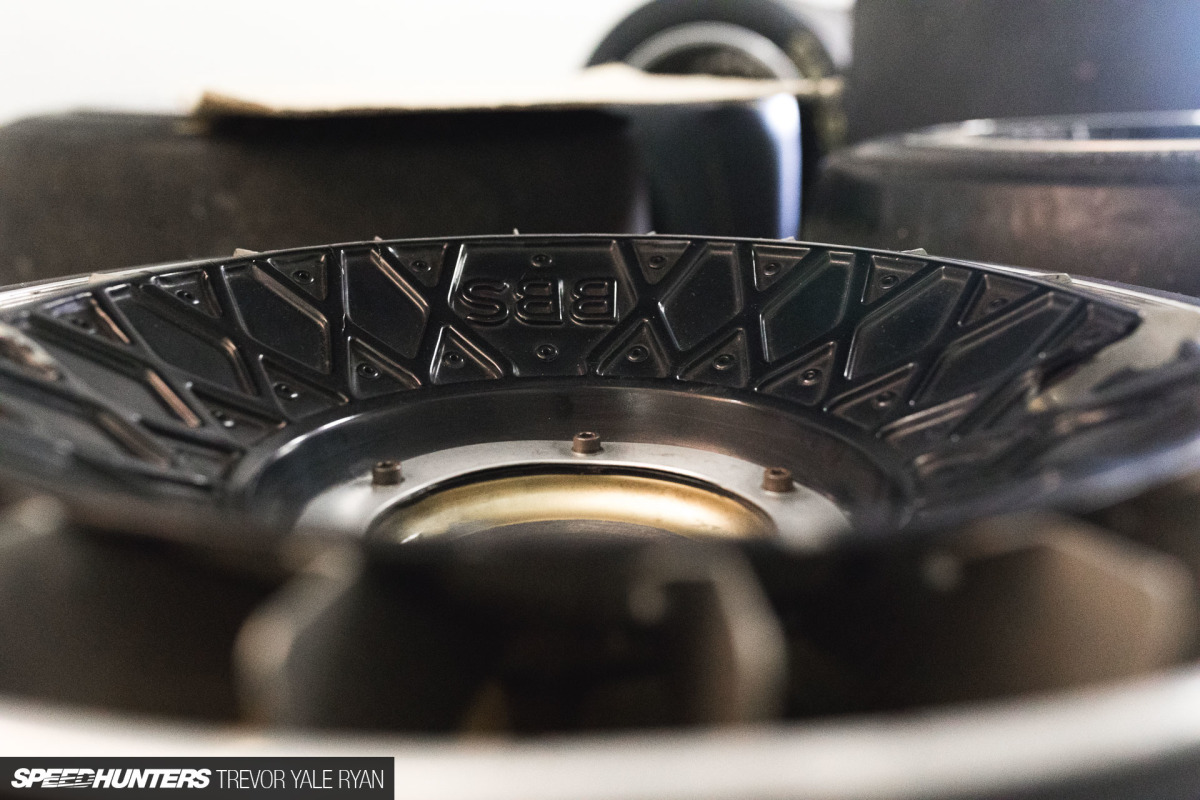 Firstly, just from a logistics standpoint, it's a daunting task.
For example, Canepa themselves are bringing over 200 tires to the track for the event. Some quick maths tells me there's a real good chance that there's more money's worth of rubber heading to the event than the average high school teacher would make in a year in the United States.
Then there's fuel, tools, spare parts, etc. It's mind-boggling, and only becomes more-so from here on in.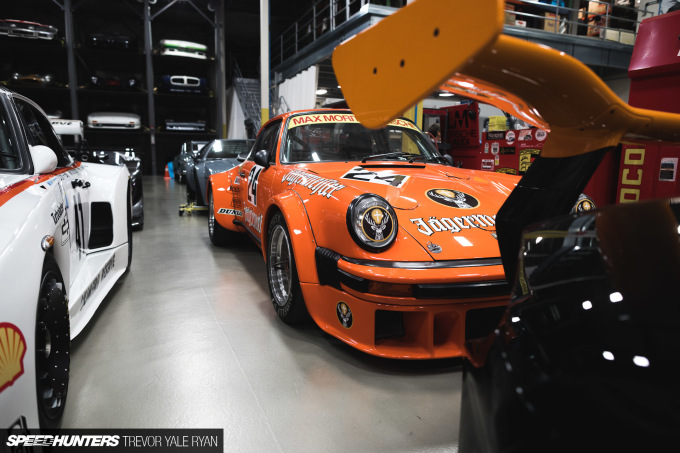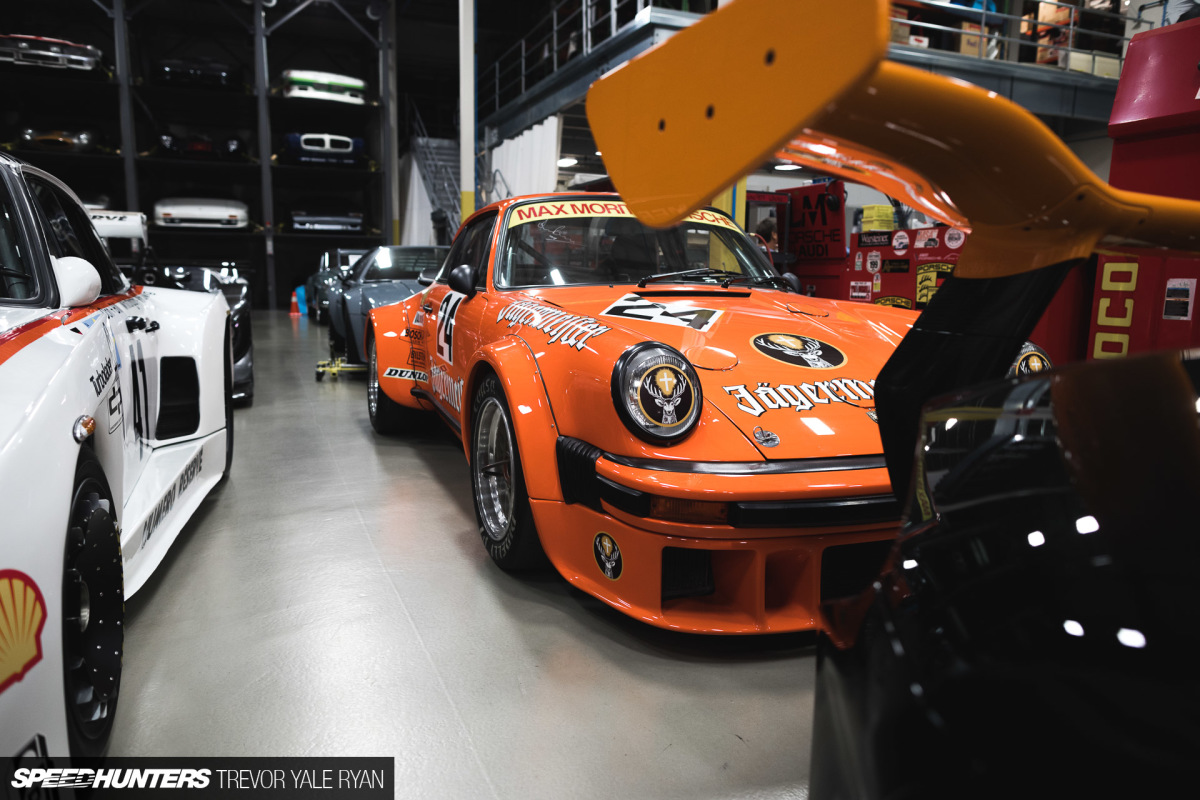 These tires actually go on things, you know, and the things they'll be going on are nothing short of incredible. Take this '76 Jagermeister 934 for example; a storied race history and it's all buttoned up and ready for a hammering around up the hill and down the corkscrew. Then there's the car it's parked next to.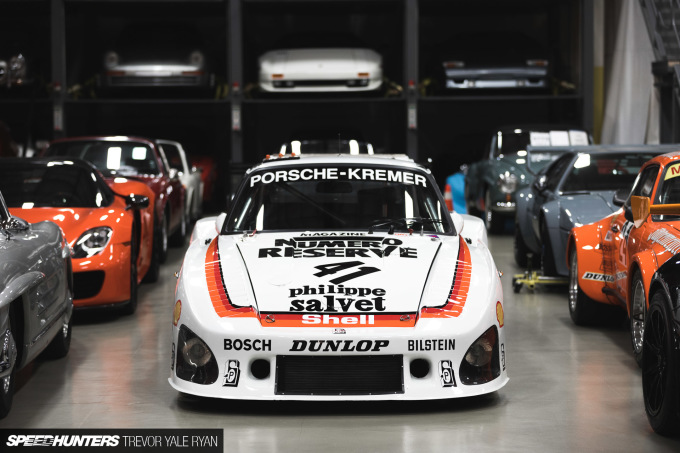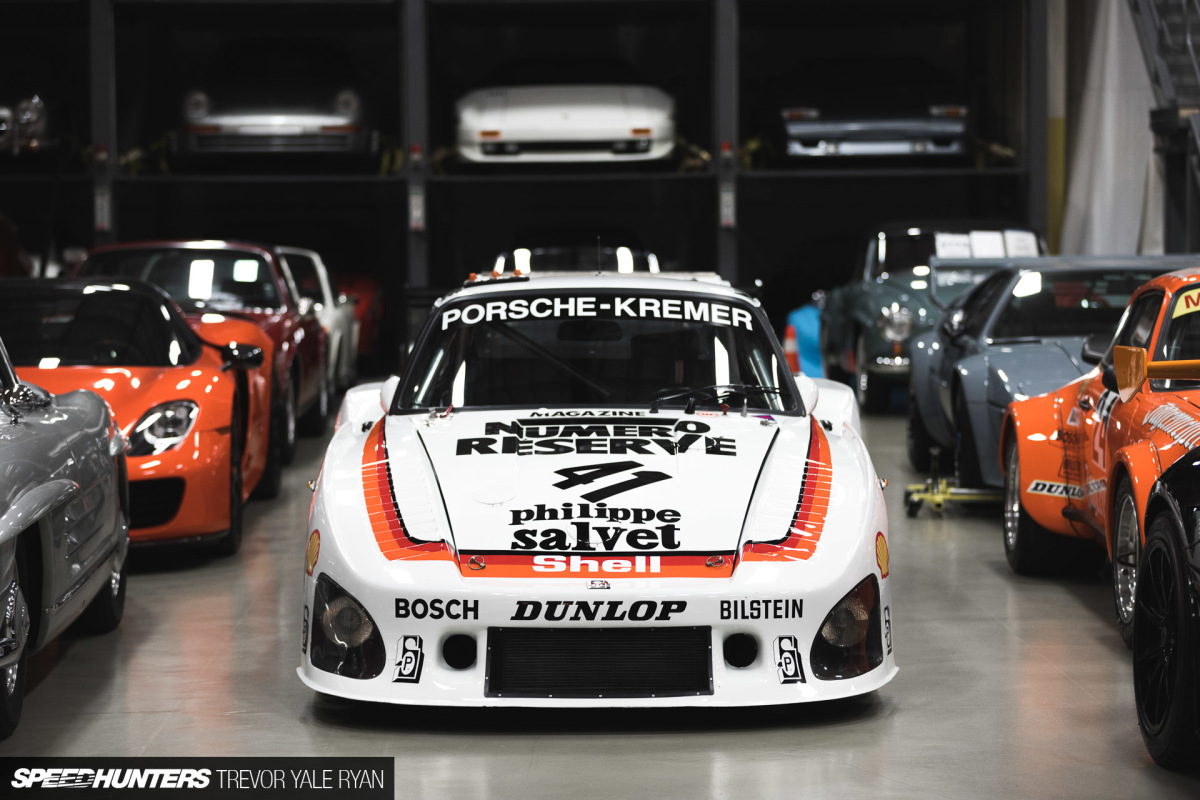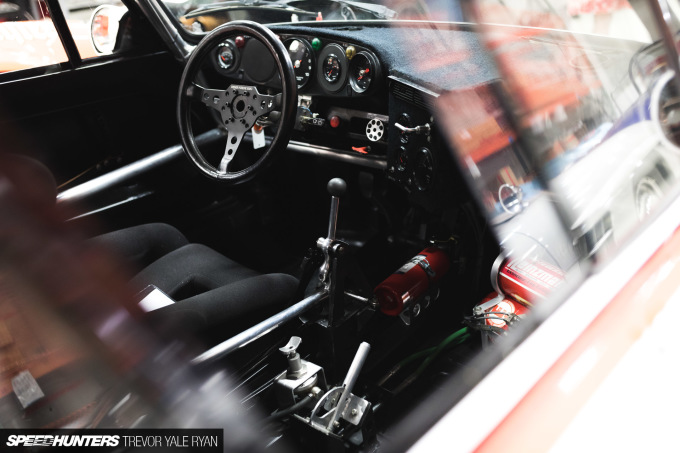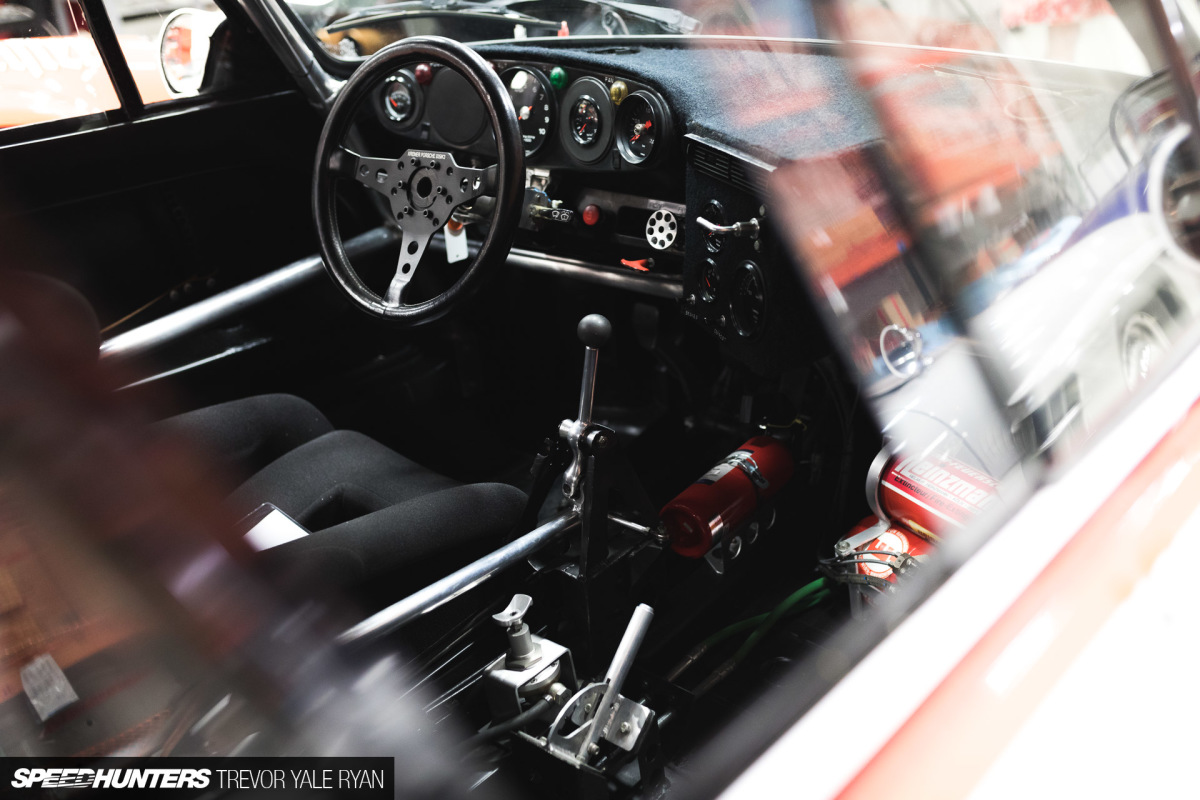 Nothing other than the 1979 Le Mans winner — overall winner, mind you — and exactly the sort of thing you'll see strewn about Canepa at any given time. This one's been all cleaned up as well and although it won't be winding out its flat six, you'll still get a chance to get up close and personal with the 935 K3 at Rennsport Reunion VI.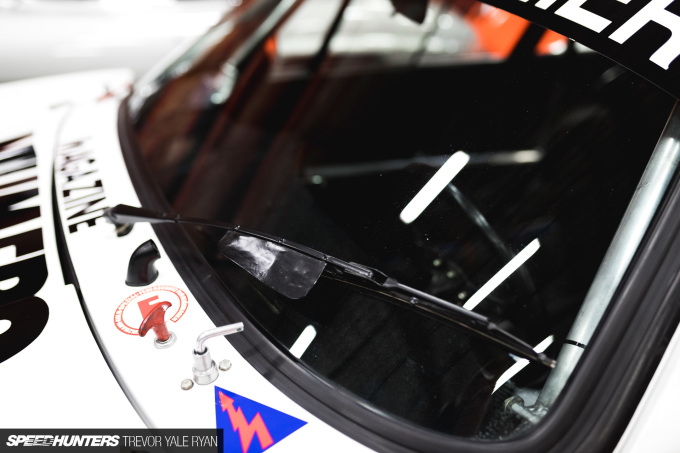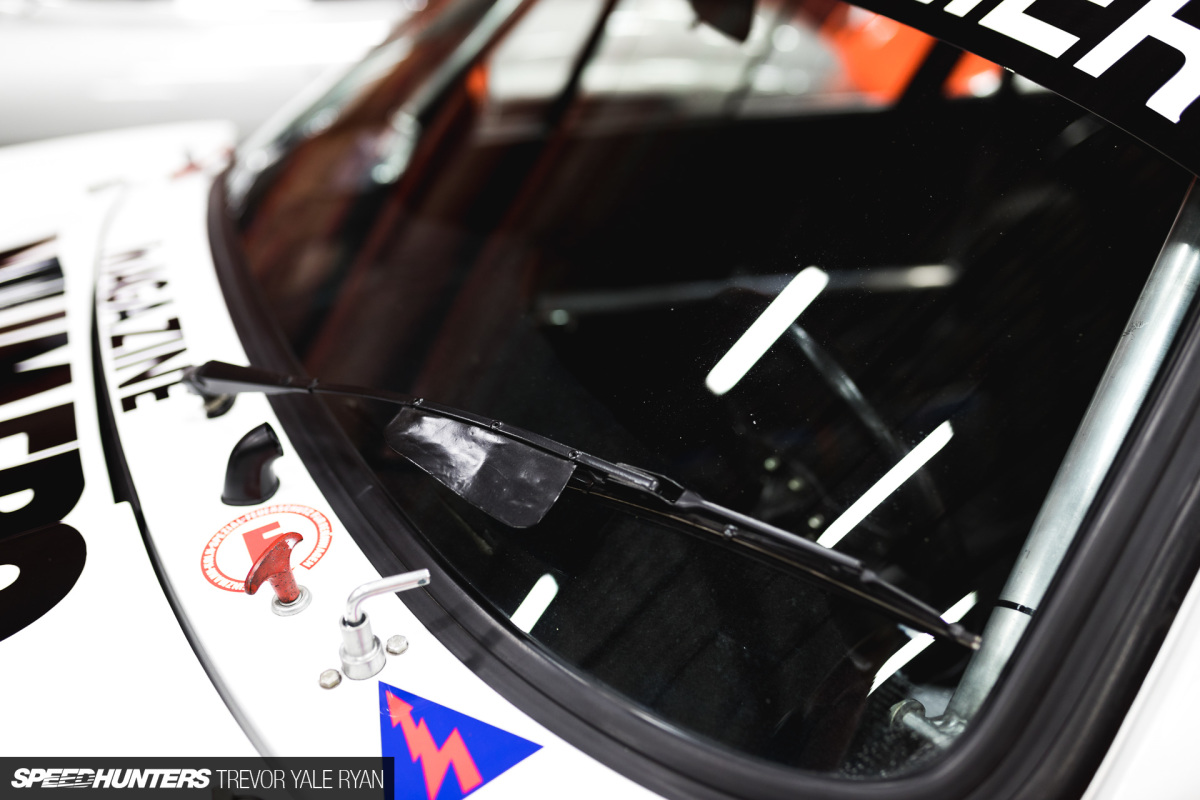 About that overall win, it all came down to this windshield wiper. With the race being a terribly wet ordeal, the open cockpit prototype cars were hosed and a number of road-based Porsches took the podium along with a handful more of the top spots. It's this wild racing history that makes the Rennsport Reunion what it is, but it just couldn't come together without incredible effort from shops like Canepa.
Projects
So, what else are they bringing, you might ask?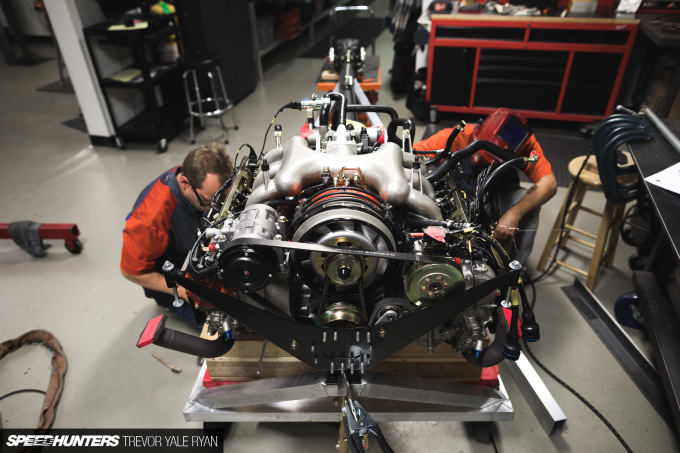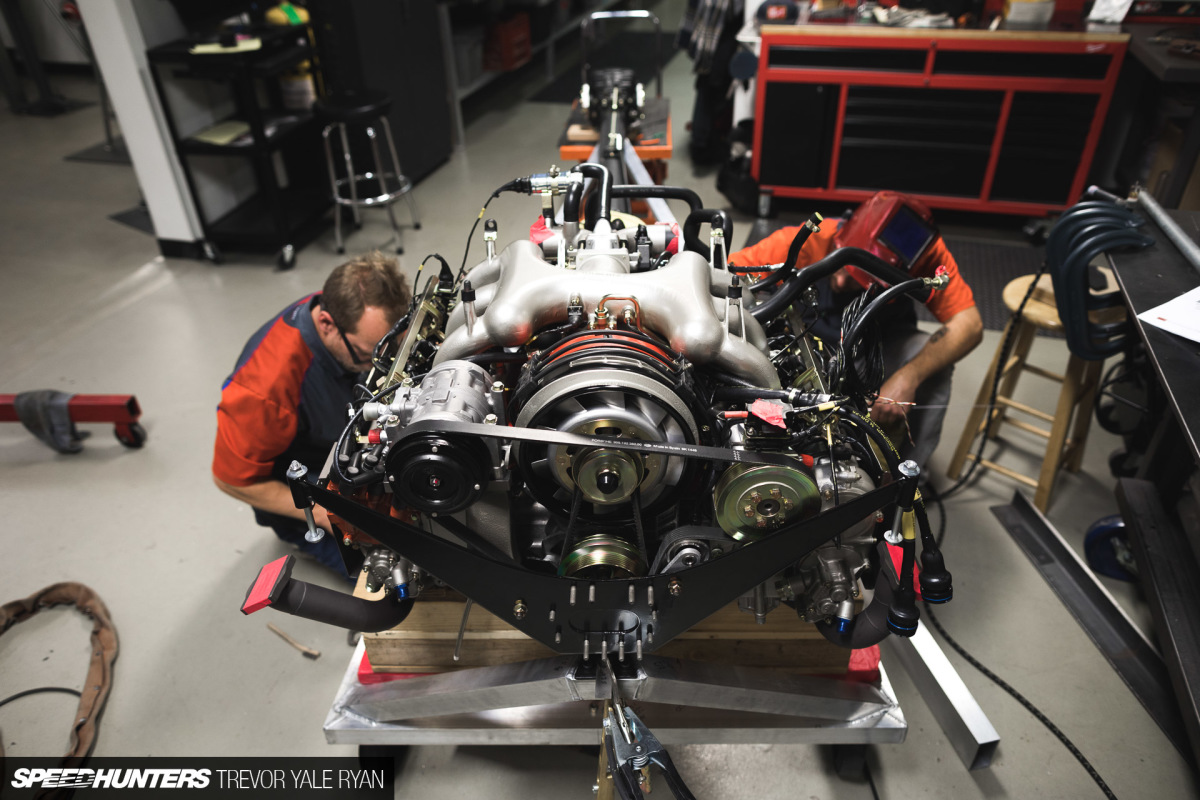 One project in particular really stood out to me, mostly because it's the sort of thing you'd expect to find in a museum rather than in the paddock of a racetrack. This is the Canepa-rebuilt drivetrain of a Porsche 959SC, a sight I've never seen before in person.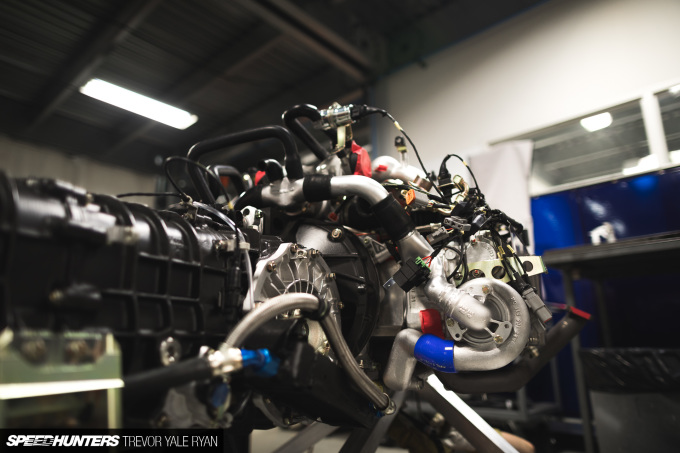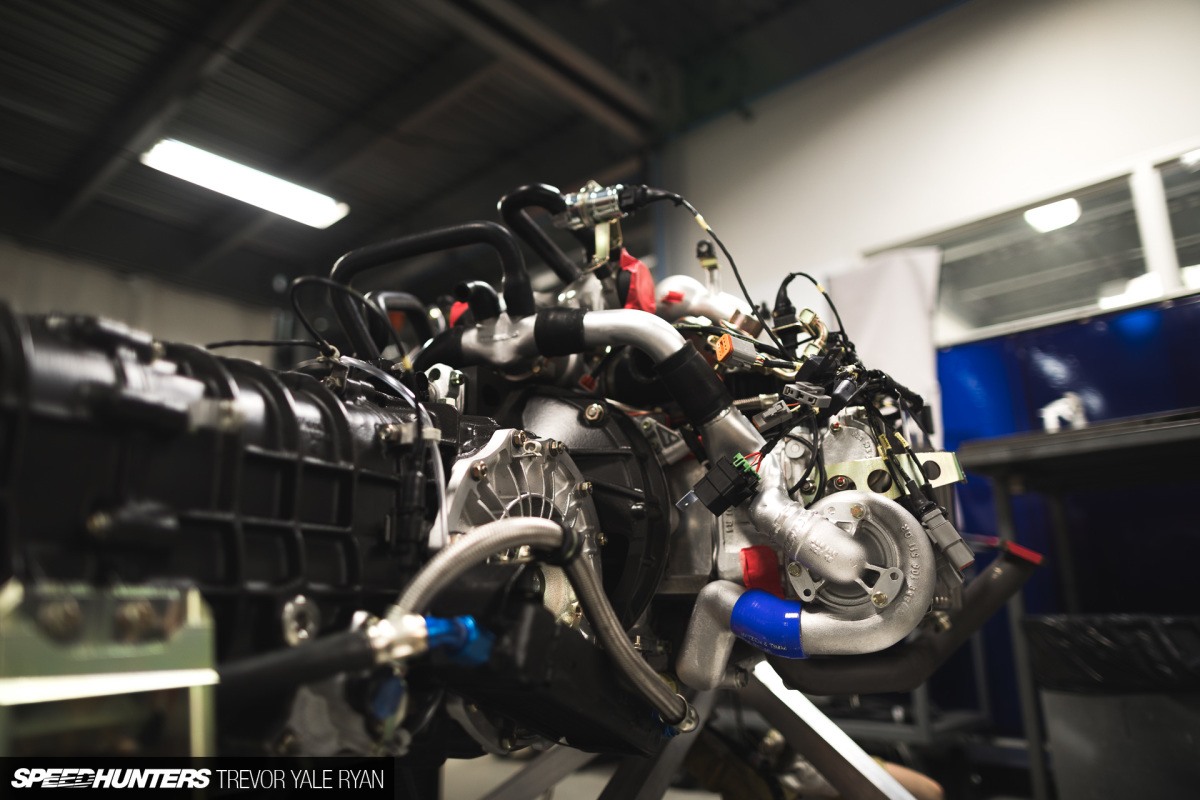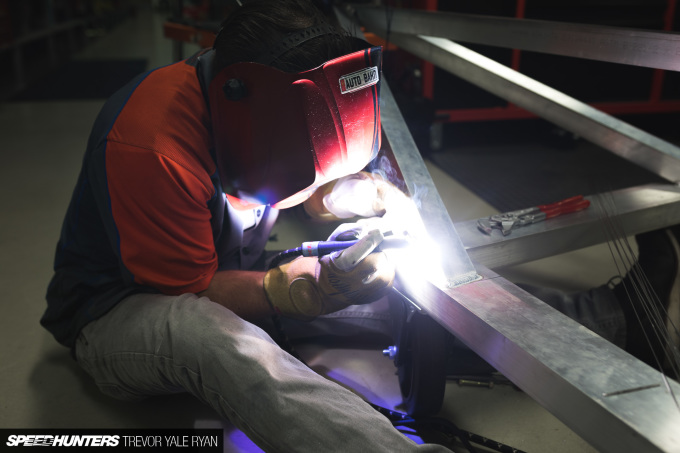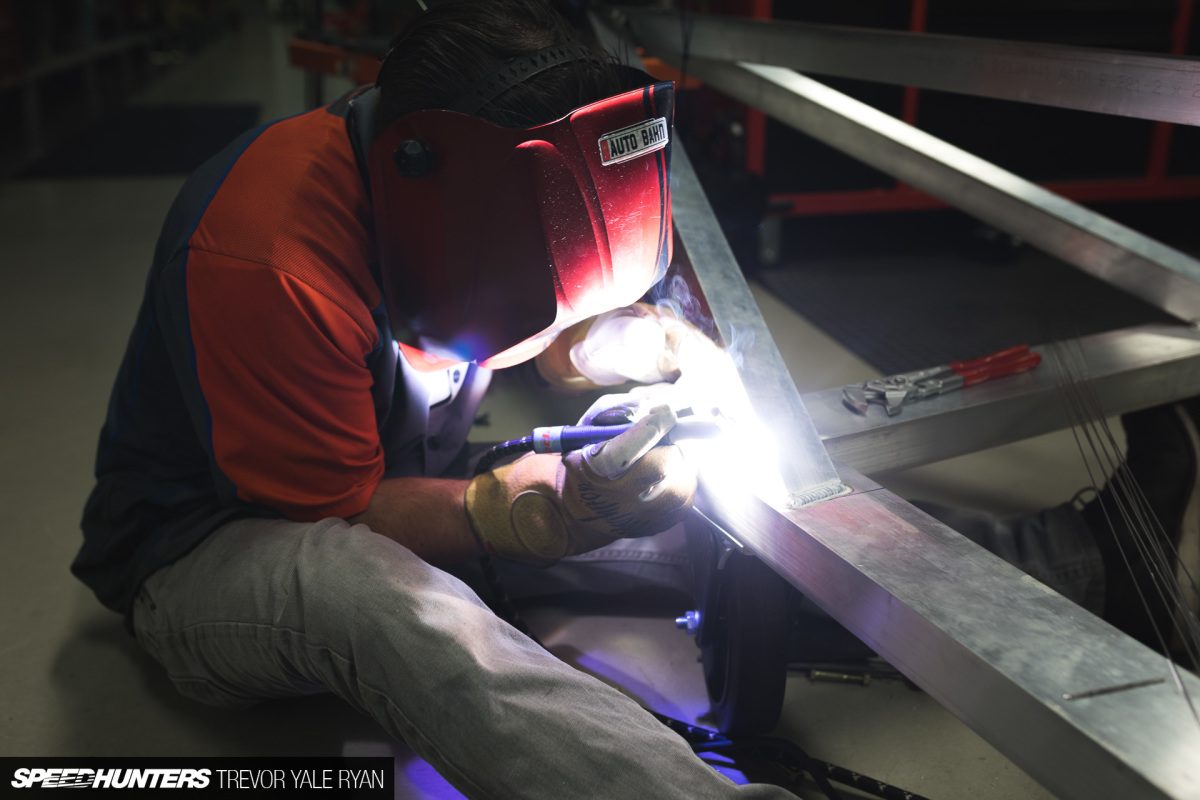 When I stopped by the shop a pair of gents were hard at work building a frame to properly display this masterpiece of both factory engineering and restoration to the masses. It's cool to see the work that goes into the little details we all tend to take for granted.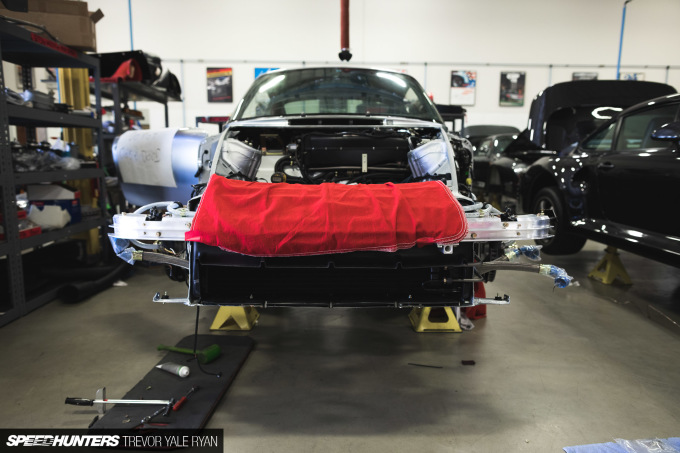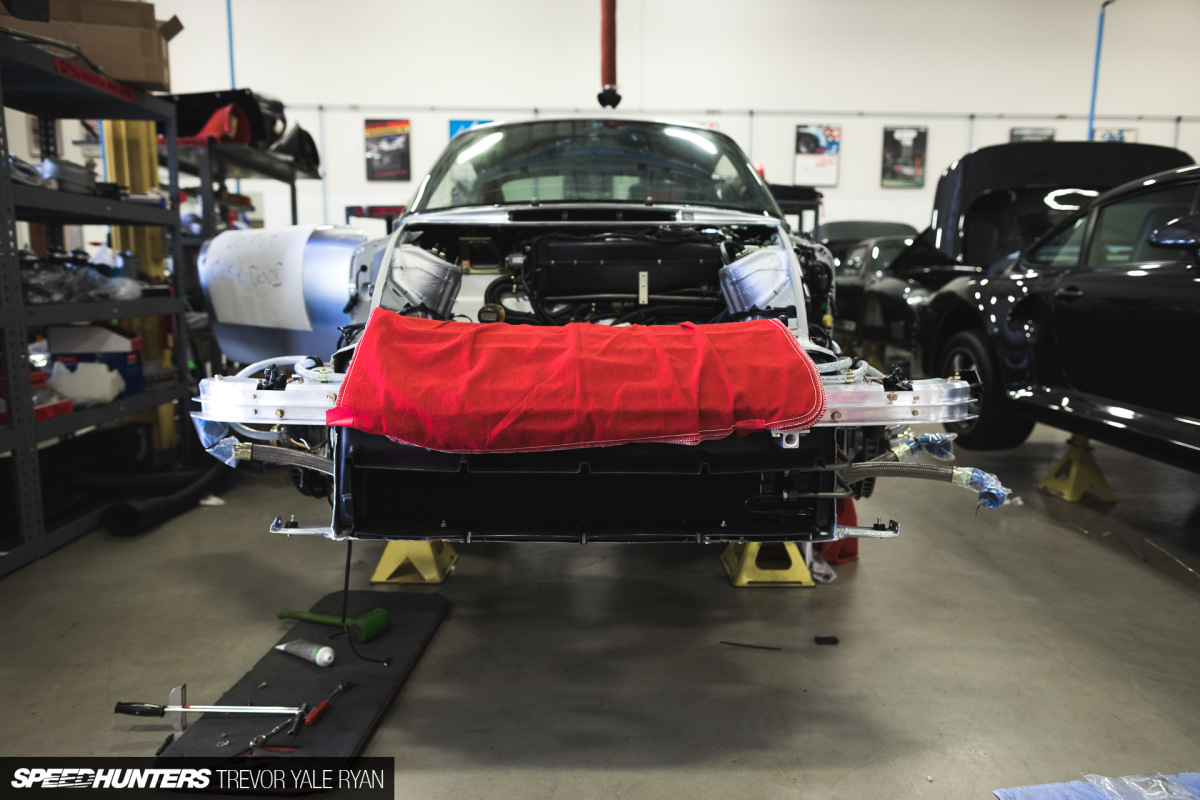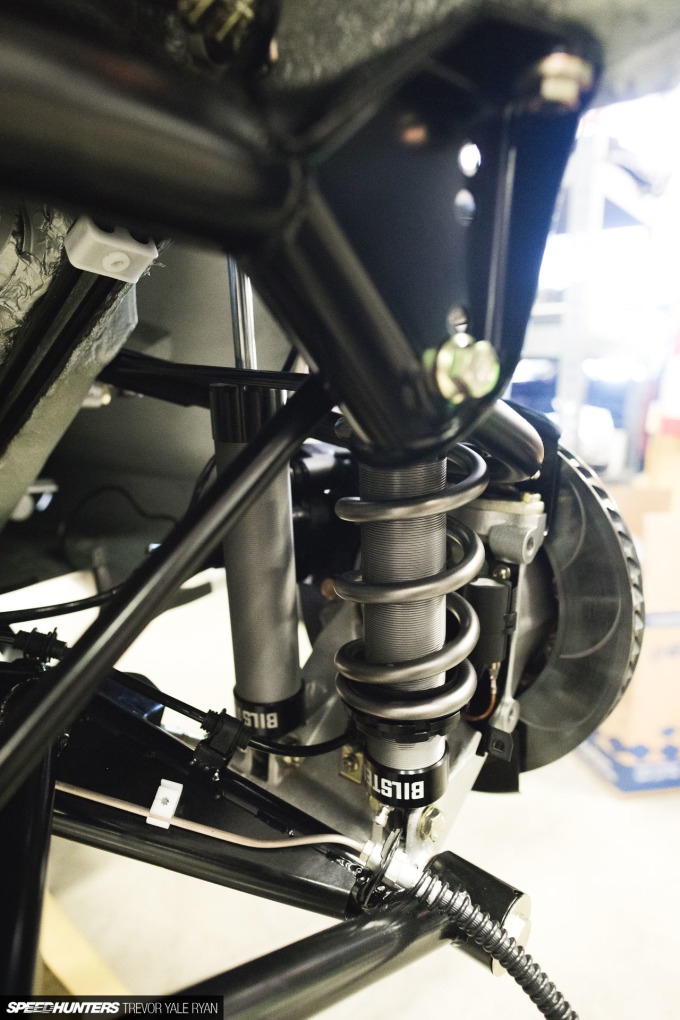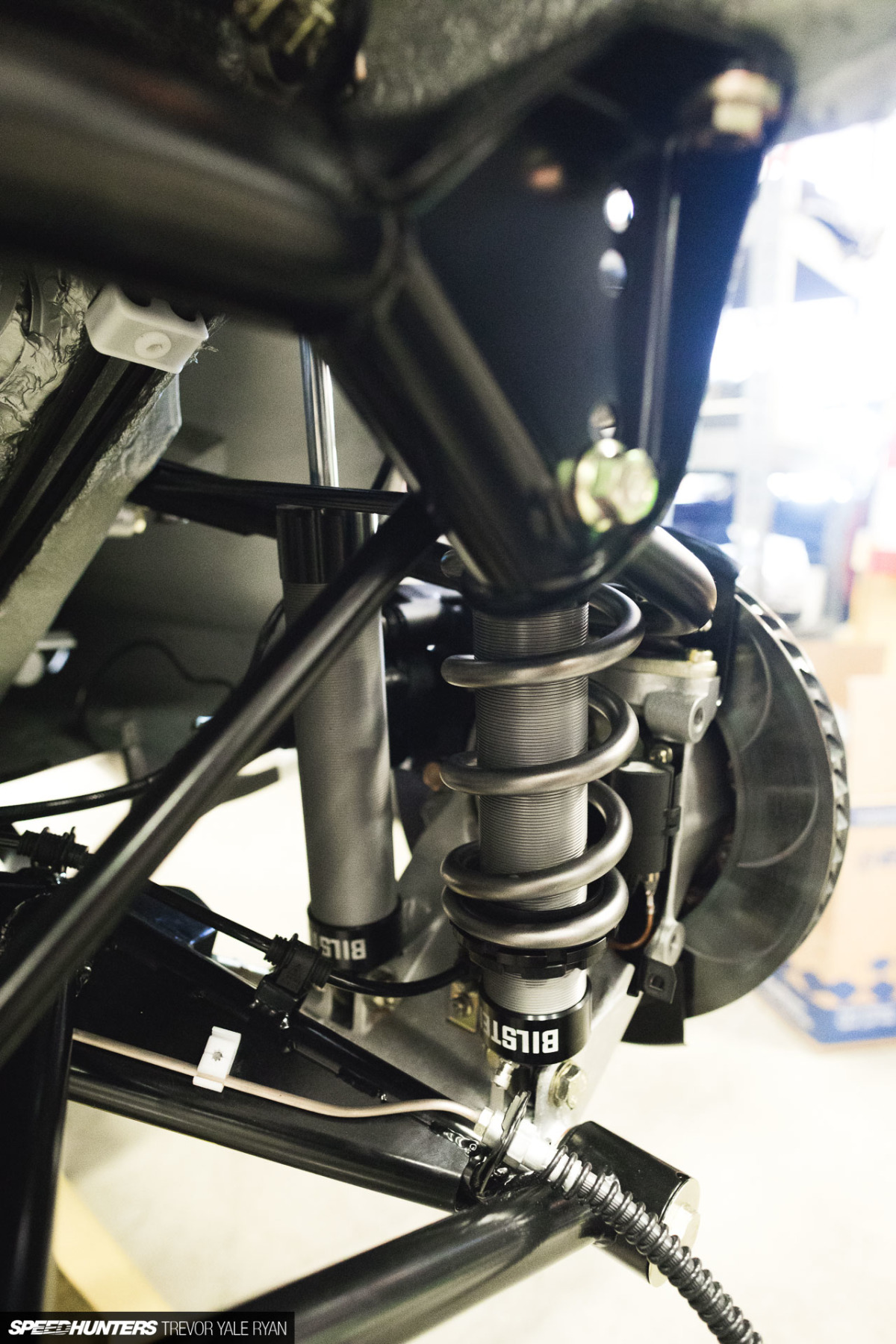 I'm told this display will be paired with a partially completed 959SC showing off some of its other guts; suspension and that sort of thing. As with the drivetrain, it will certainly be a rare sight and definitely something worth a closer look if you make it out to Rennsport. The finishing touches (at least for now) were underway when I wandered by and again it just goes to show how much work is dedicated to this sort of thing,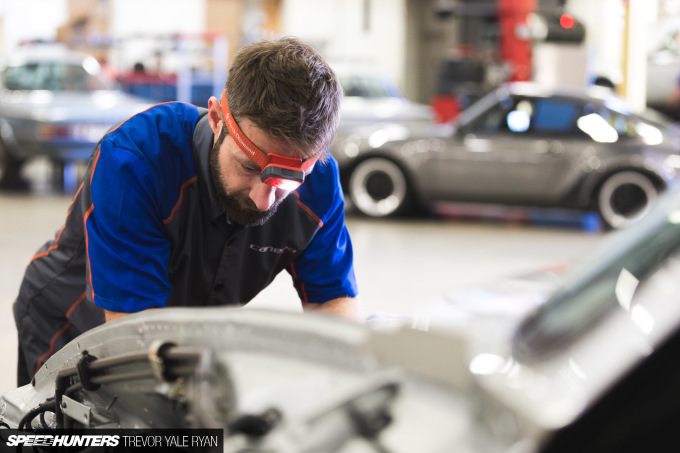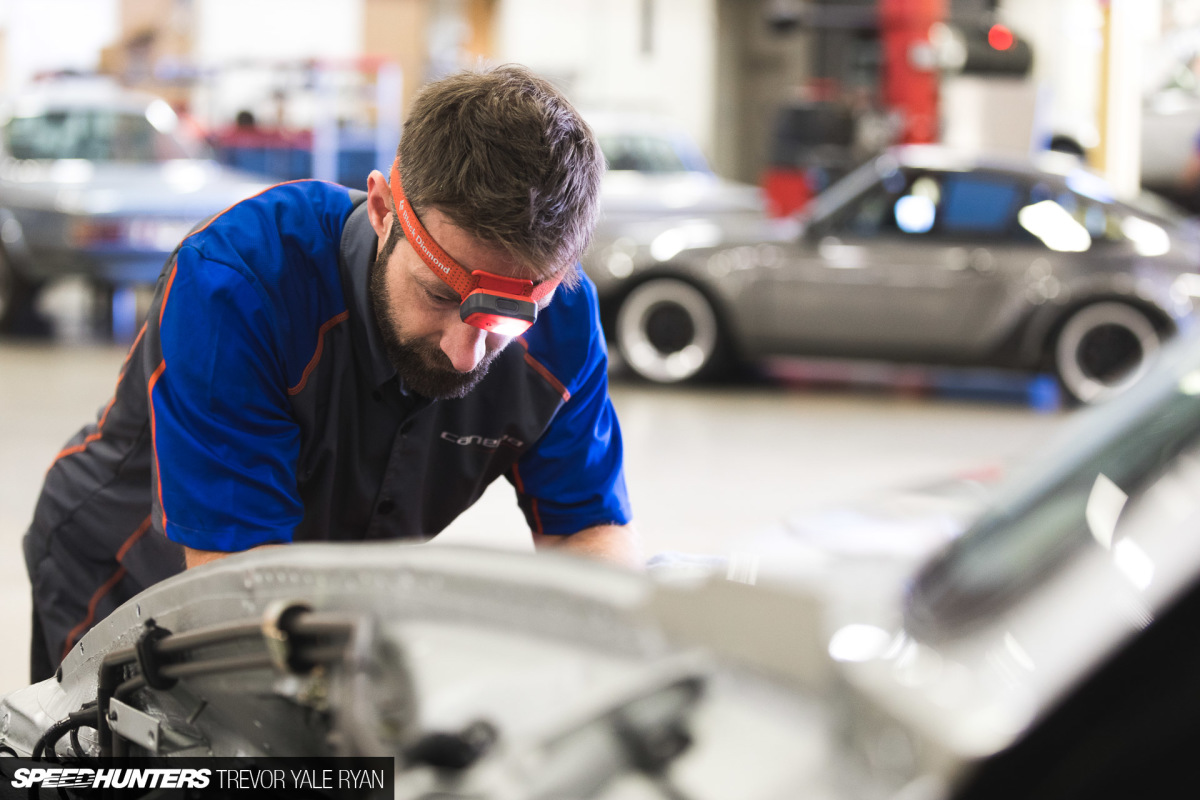 Best of all, it's all about creating an incredible experience for the attendees of Rennsport. And, surely, selling Canepa's 959SC restoration package. But without a 959 to freshen up, I just get to enjoy the end result without the pressure to take my Porsche to the next level; what a shame.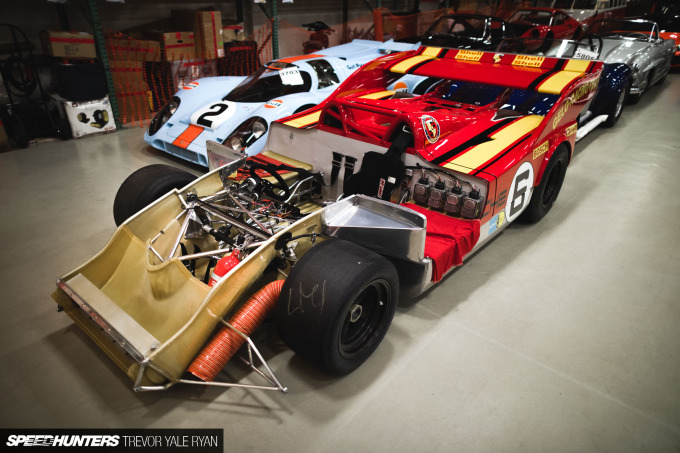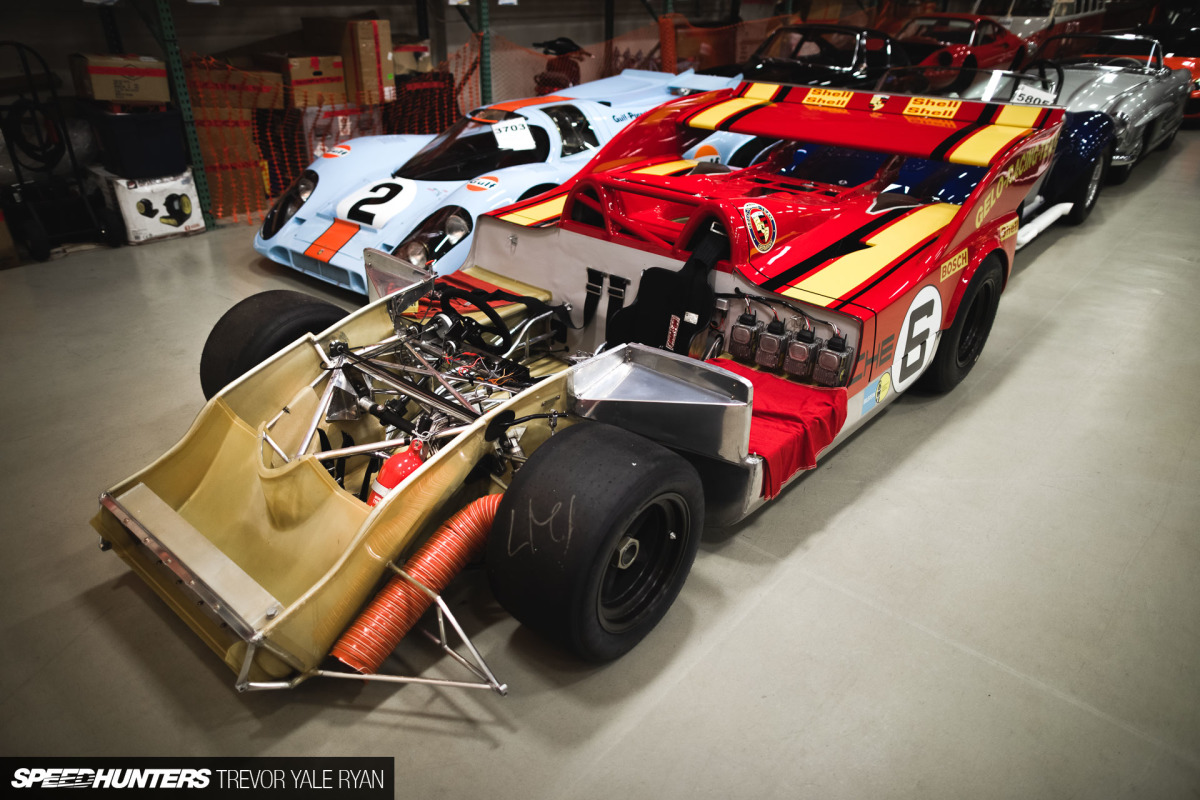 Another interesting project is this Gelo Racing 917/10. If you're eagle-eyed, you might have noticed something is a bit wrong with it…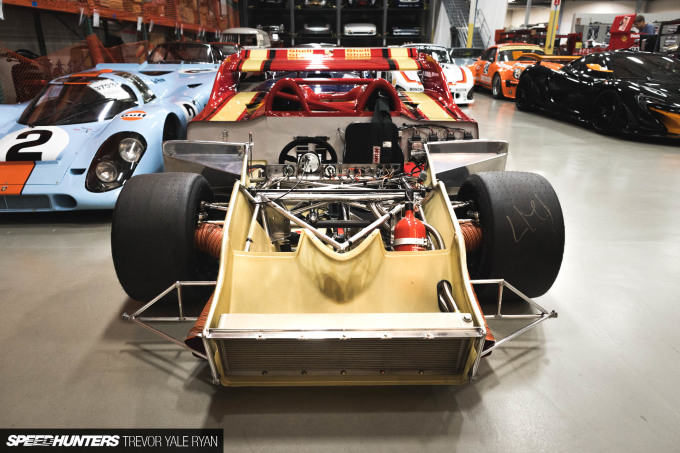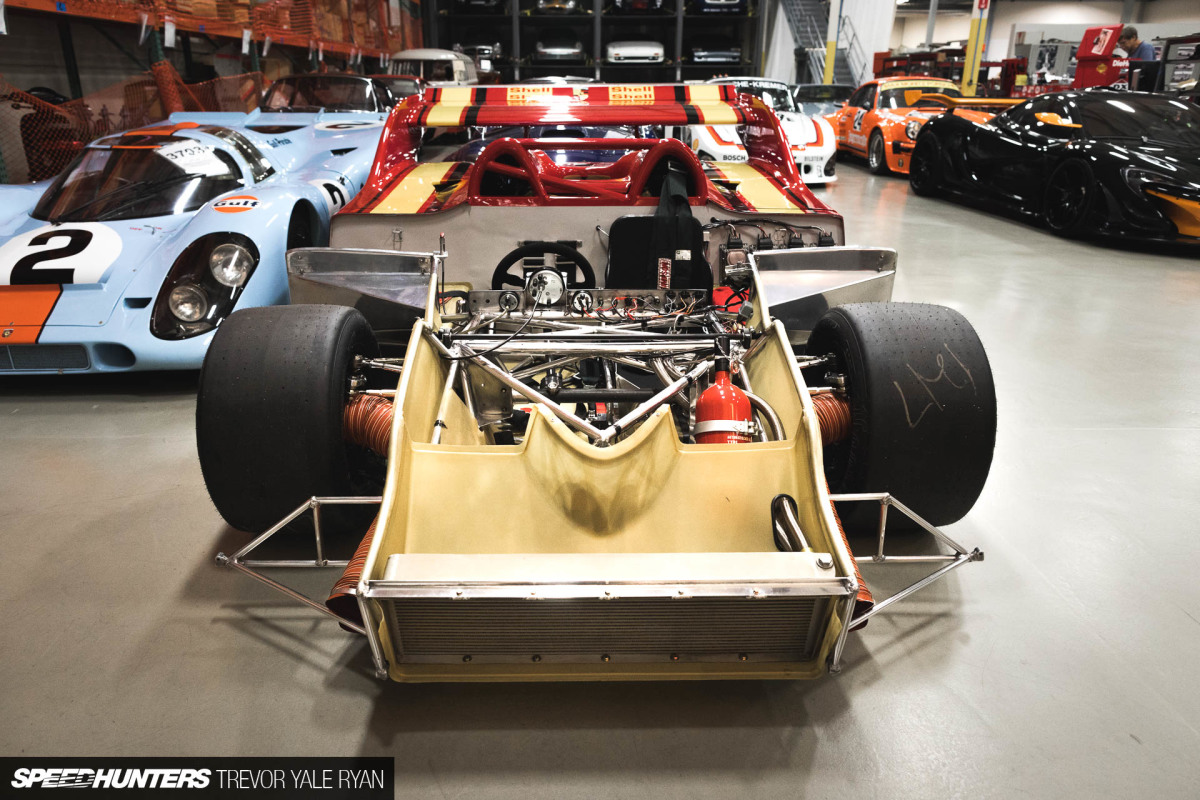 You don't really have to be too clever to see that there's been a seat added so that a certain lucky someone can go for a ride-along with Bruce Canepa himself at Rennsport Reunion. As you would expect — given that the workshop has modified chassis #017 just for the occasion — an exorbitant amount of cash has been exchanged for the experience. Although, thoughtfully, all of it is going to charity.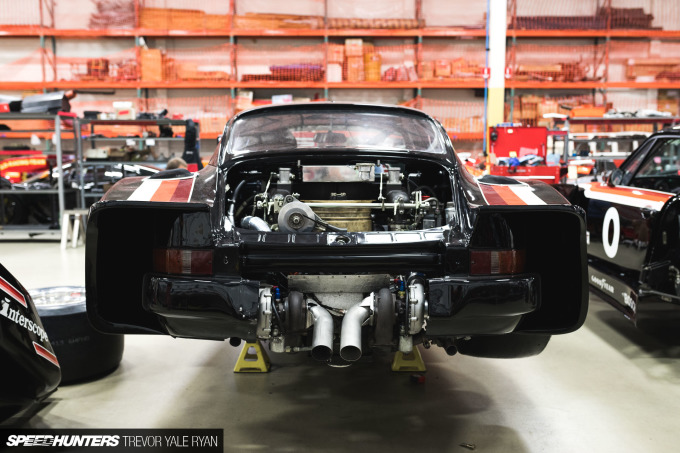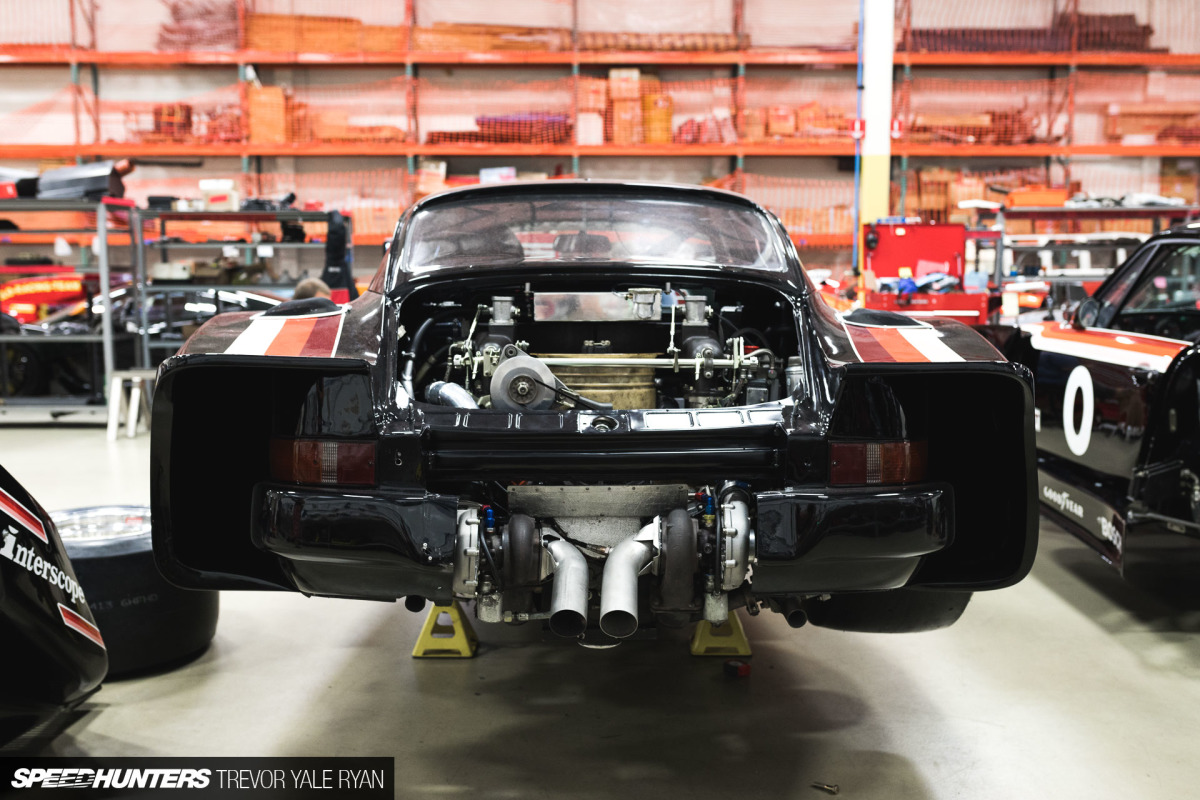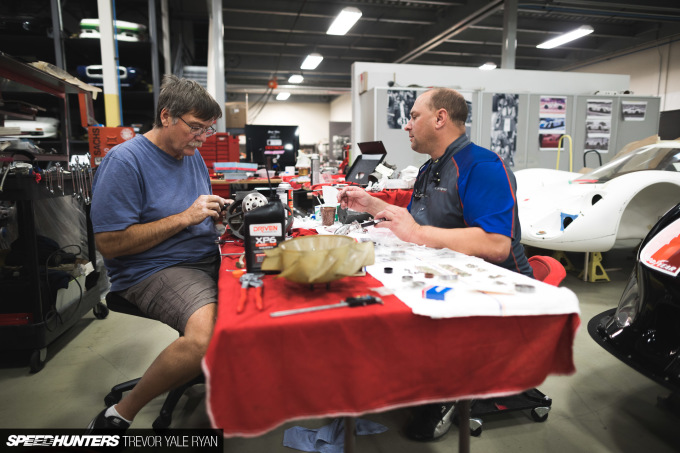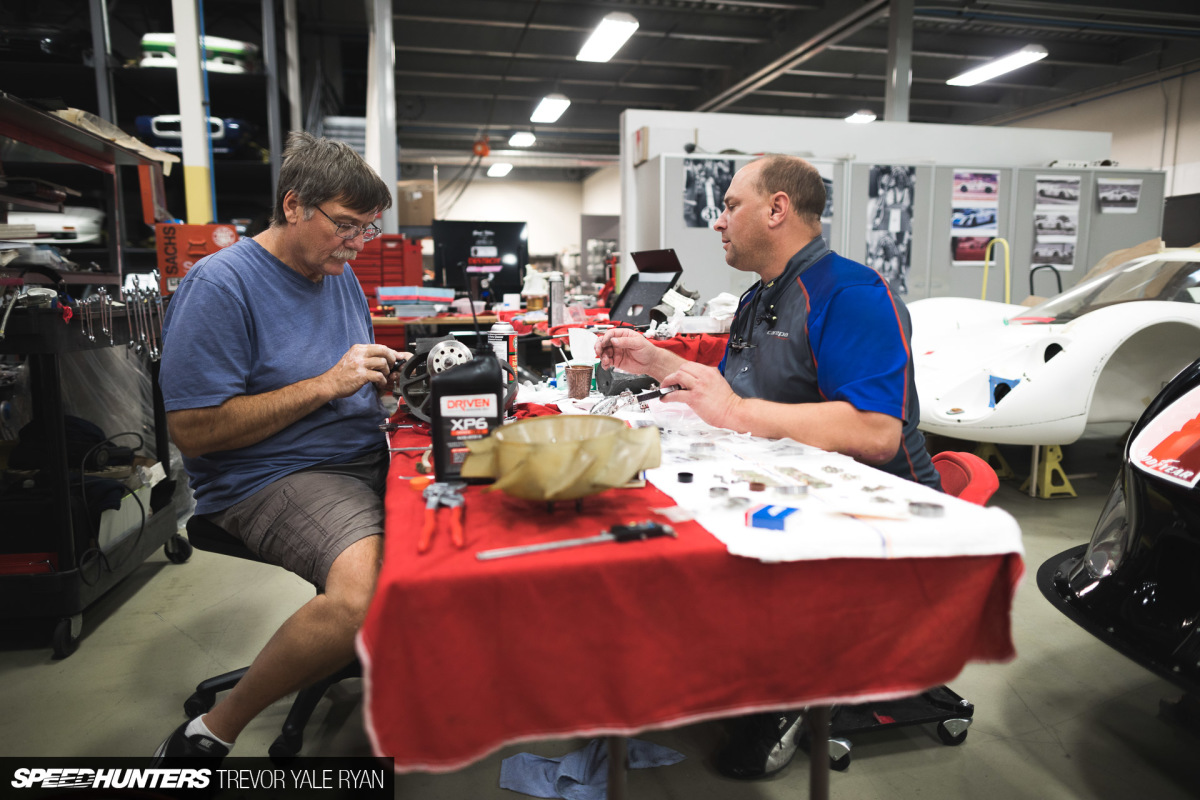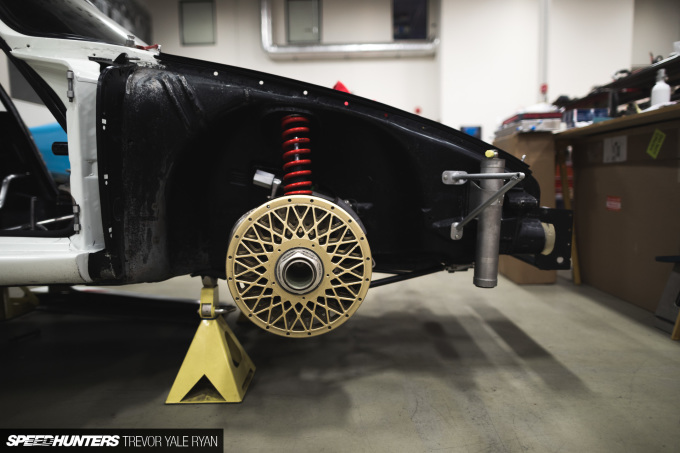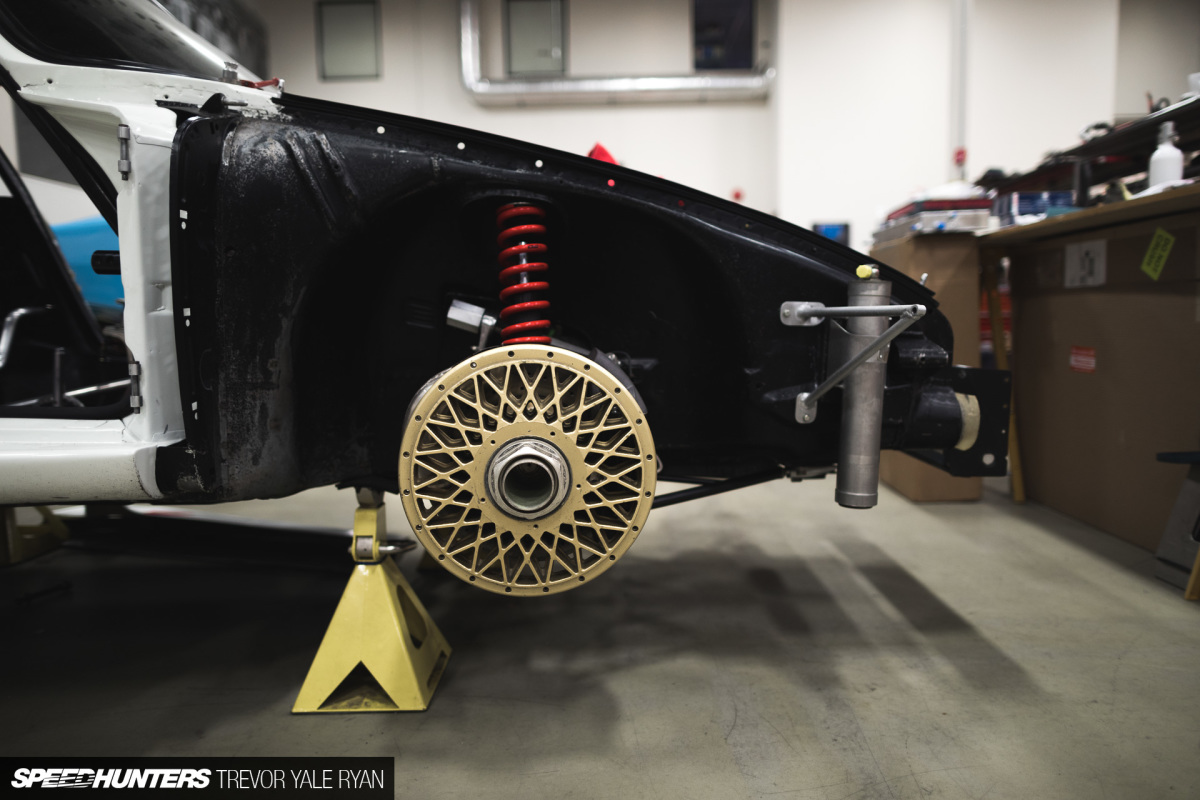 Everything undergoing Rennsport prep was in a variety of state; some cars completely stripped down with (when I visited) just about a week left for completion. It'll definitely be a busy few days for the team here and I'm sure they'll all welcome the "slow" winter season due after this event.
Nuts And Bolts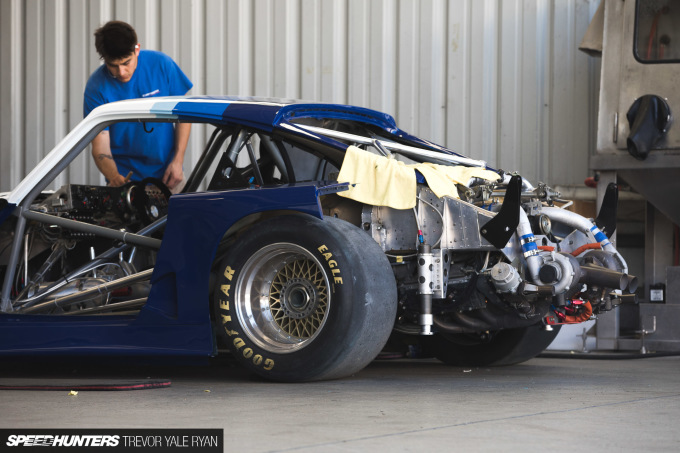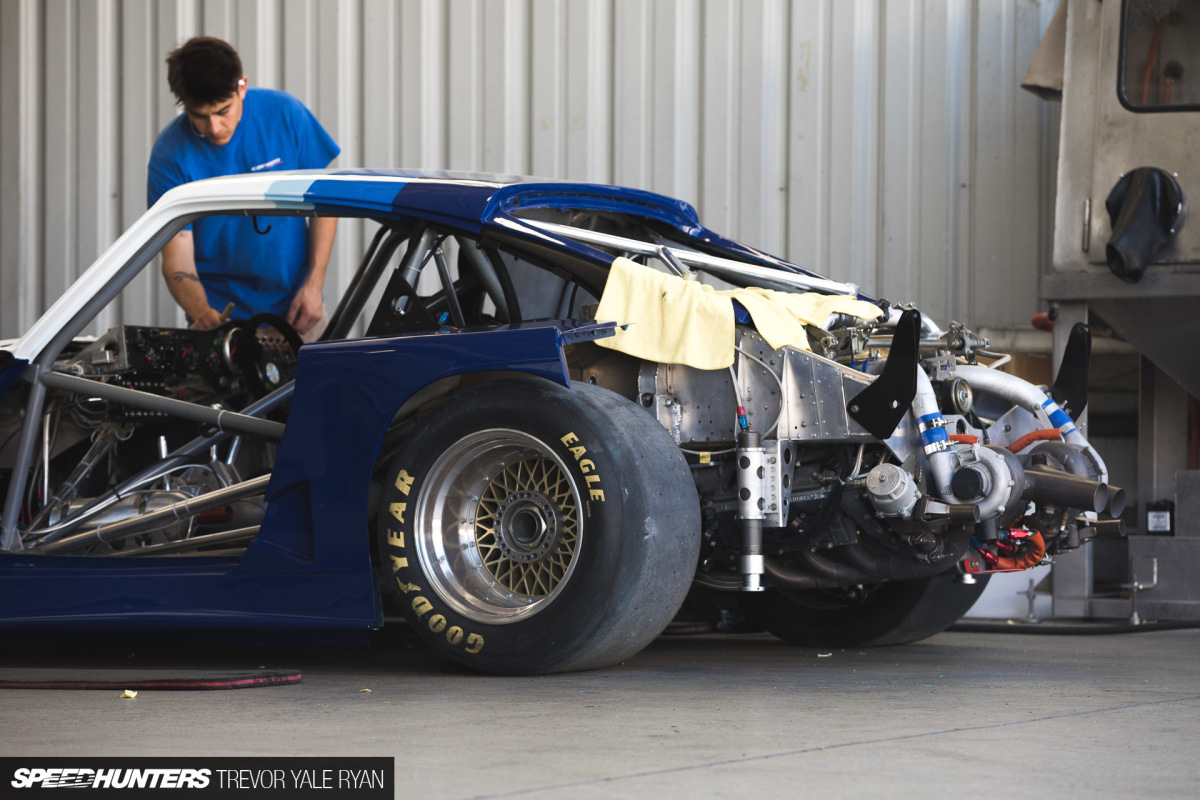 Meanwhile, others Porsches are undergoing partial disassembly so that everything can be scrubbed clean.
Seriously, I mean everything. It goes without saying that Canepa is a workshop that doesn't believe in half-measures and that goes for every aspect of all that they do. Their entire collection, as well as all of the customer cars they prepare, show up to the track in immaculate condition.
Again, it's the sort of thing you almost take for granted. You just expect to see rows and rows of shiny cars on display, but keeping all those nooks and crannies in ship shape doesn't just magically happen.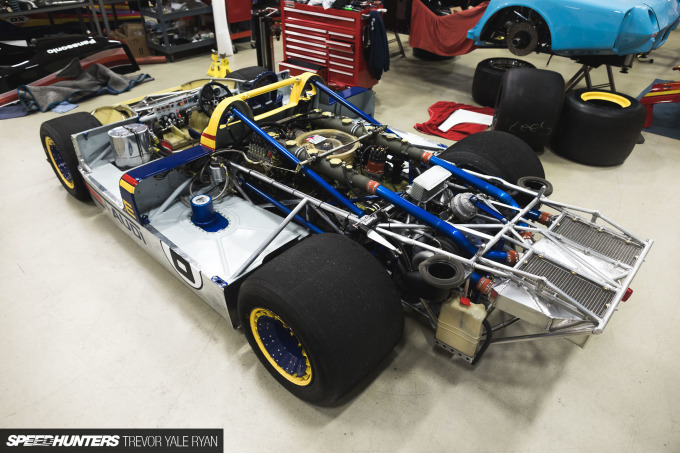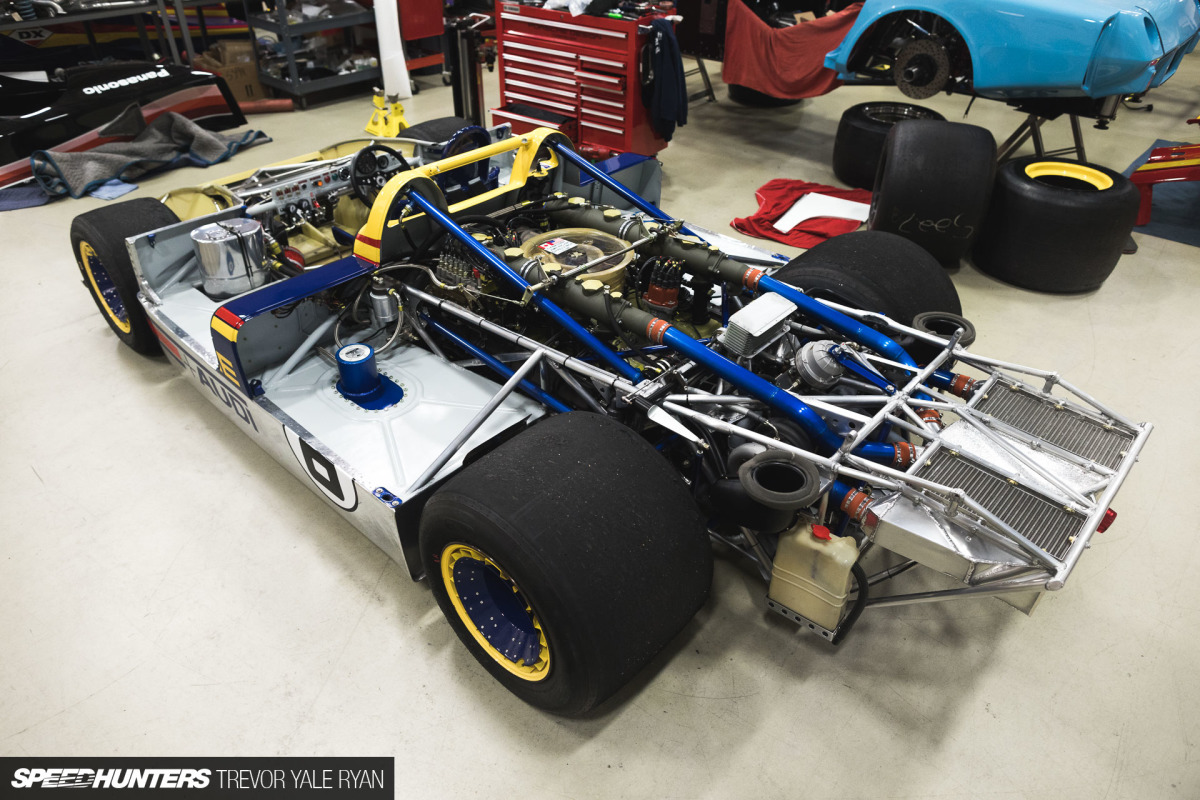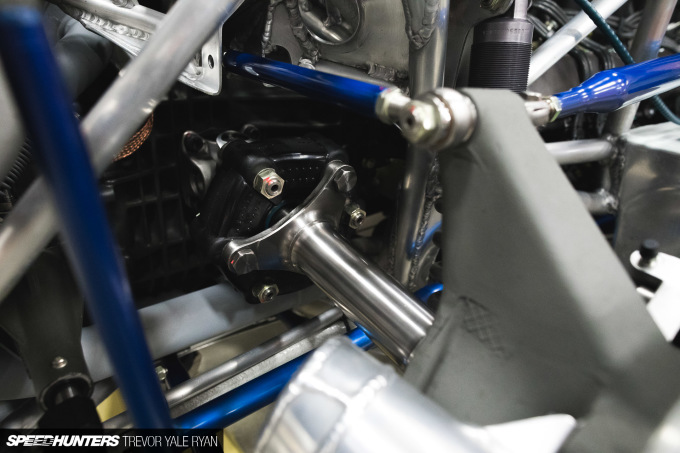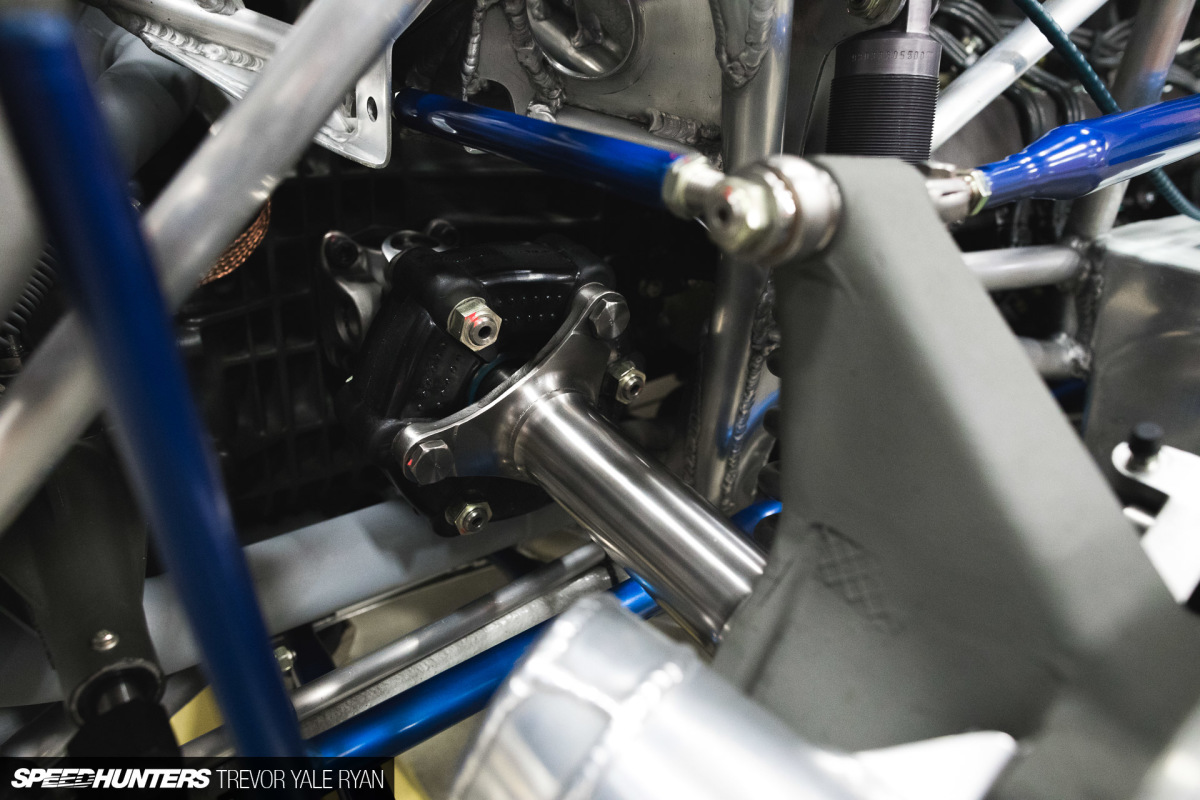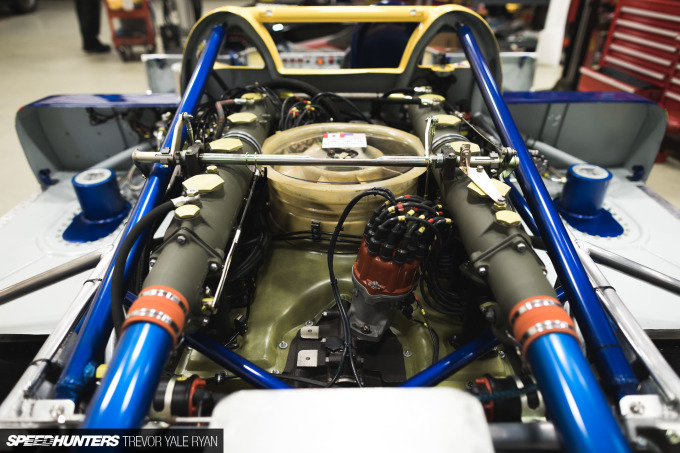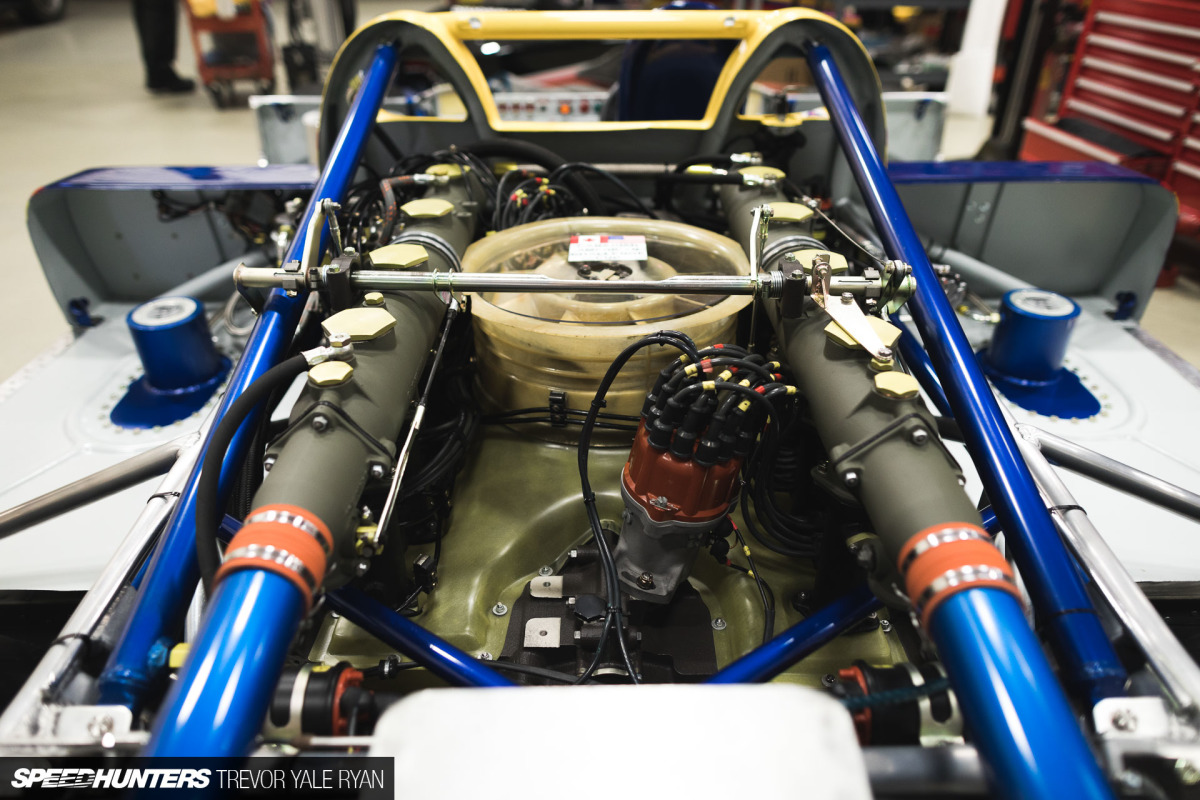 Take this 917/30, for example. It's been taken to pieces with every last nut and bolt in pristine condition. For the entirety of my stay, two guys were polishing every last square inch of chassis number 003. Best of all (or maybe worst, if you're these guys) is that this thing will be seeing track time over the weekend.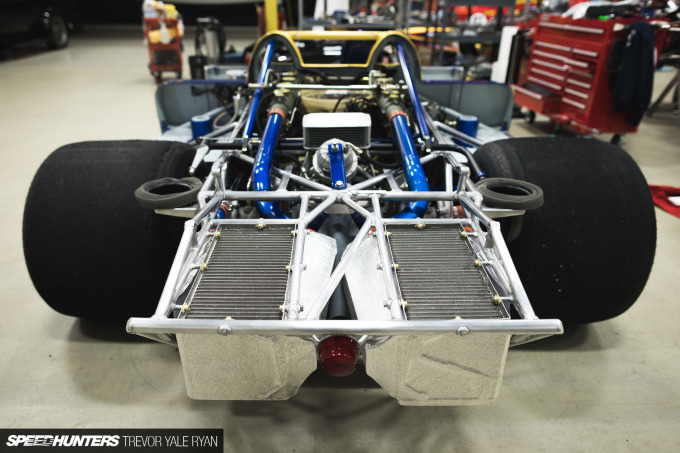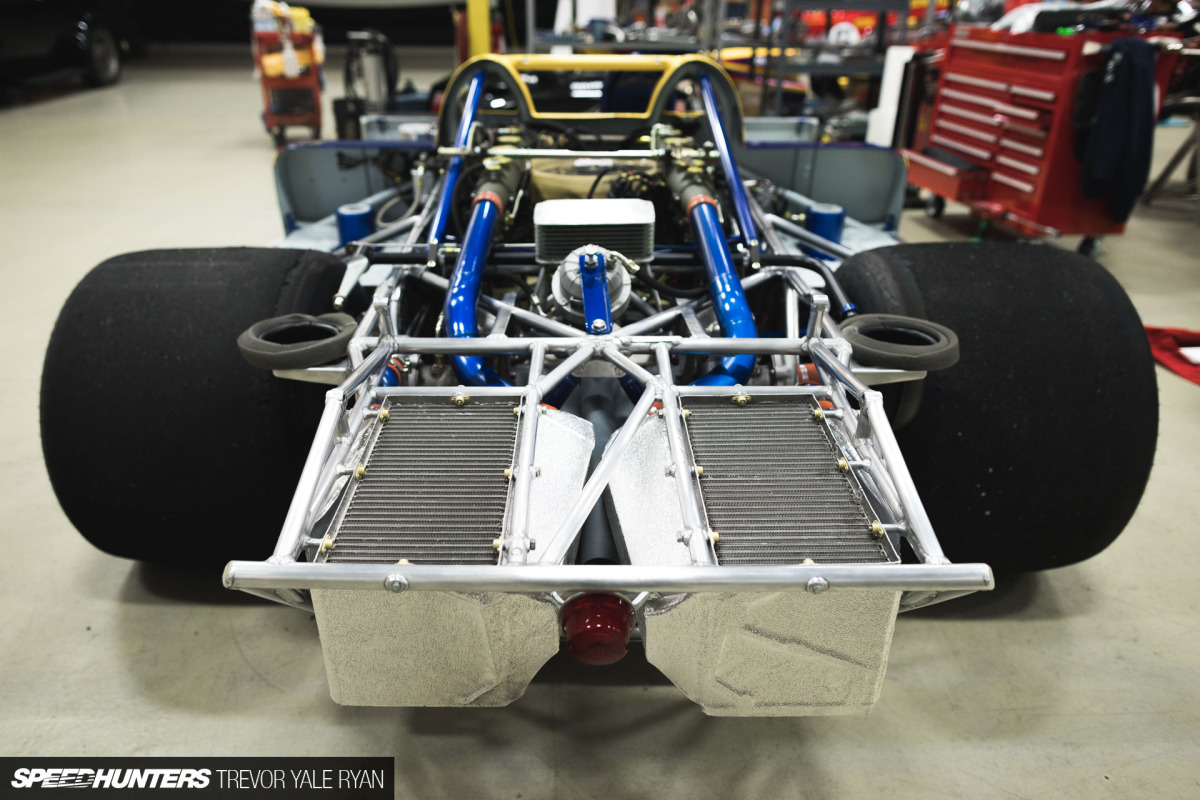 That's just as well, seeing as how these 917 Spyders were some of the most powerful race cars ever built. I absolutely cannot wait to hear these incredible works of art being wound up again, just as they were built to do decades ago.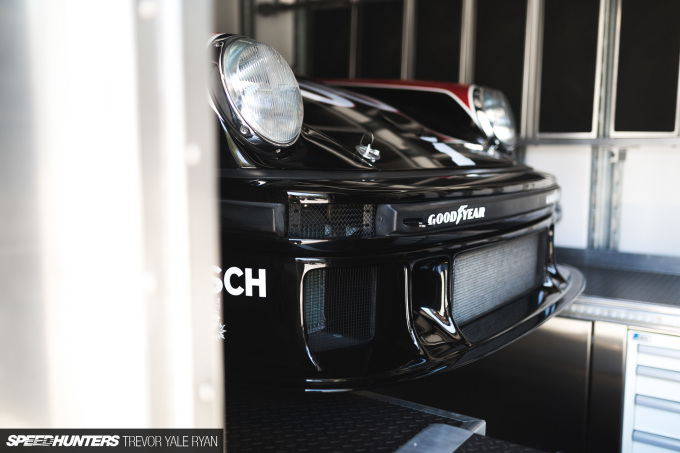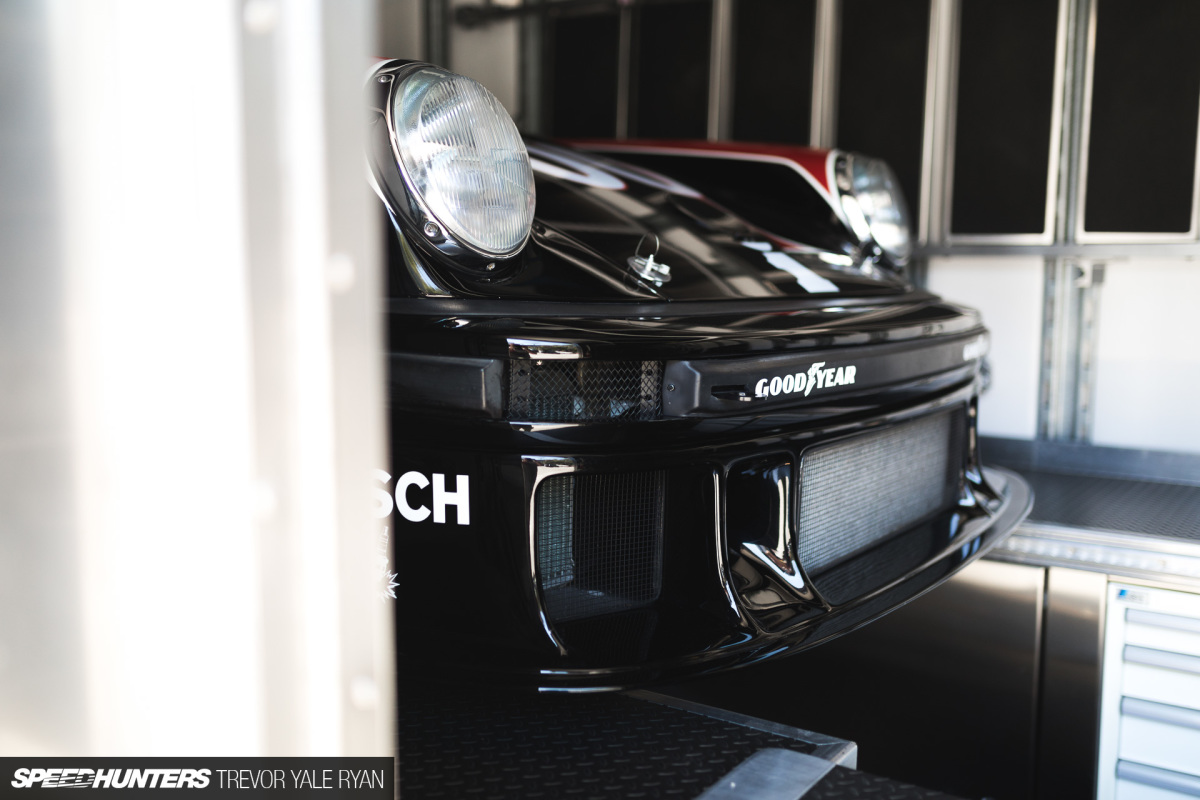 If this is any indication of what's to come, Rennsport Reunion VI is going to be an insane celebration of Porsche racing prowess. Seven races are scheduled, each dedicated to a certain body style or era.
Many of my friends are already at the track and I can't wait to join them this weekend; it's surely going to be a good one.
Trevor Yale Ryan
Instagram: tyrphoto
TYRphoto.com
Inside And Out