There's an overload of Porsche madness going on all over the internet this week, and I am absolutely okay with it.
I'm sure most of you have read through Trevor's incredible coverage of Rennsport Reunion VI over this past week, but I want to give you guys a slightly different perspective on the event. In the coming article, we're going to cover a plethora of topics; some will leave you drooling, some will hurt your purist heart, while others may just make you a little bit hungry. So prepare your minds for a rollercoaster of events that'll help you feel what it's like to really take part at Rennsport Reunion.
Plans, Hype, Pickup, & Drive
Last year, the organisers announced that Laguna Seca would host Rennsport Reunion in 2018. From the moment this announcement was made, there was somewhat of a constant excitement in my stomach over what the event was going to be like. I've taken part in other Porsche events such as Luftgekühlt and some Porsche track days in the past, but the Reunion was always the one for me.
Talks of it being the 'Holy Grail' of USA based Porsche events sounded promising, to say the least. So when a close friend of mine – whom we will refer to as 'G'- generously offered me a car from his diverse private Porsche collection, along with a private suite at his rented mansion in Pebble Beach, I knew my previous expectations for the event were set short.
A week before the event, G sent me a message to clear my calendar for the day and help him pick up his newly acquired car, and also take possession of the car I'd be bringing down for him. At 7AM on the Sunday before RRVI, I found myself in the passenger seat of 1 of only 2 935 Kremer G5's in the country, driving through the east bay area back roads heading to a small town in the valley to pick up an even more jaw-dropping Porsche; a real deal '73 Carrera RS.
I must admit, it was a little hard to believe that this was real life, but what was even harder was realizing that I'd have the chance to drive it, and drive it hard.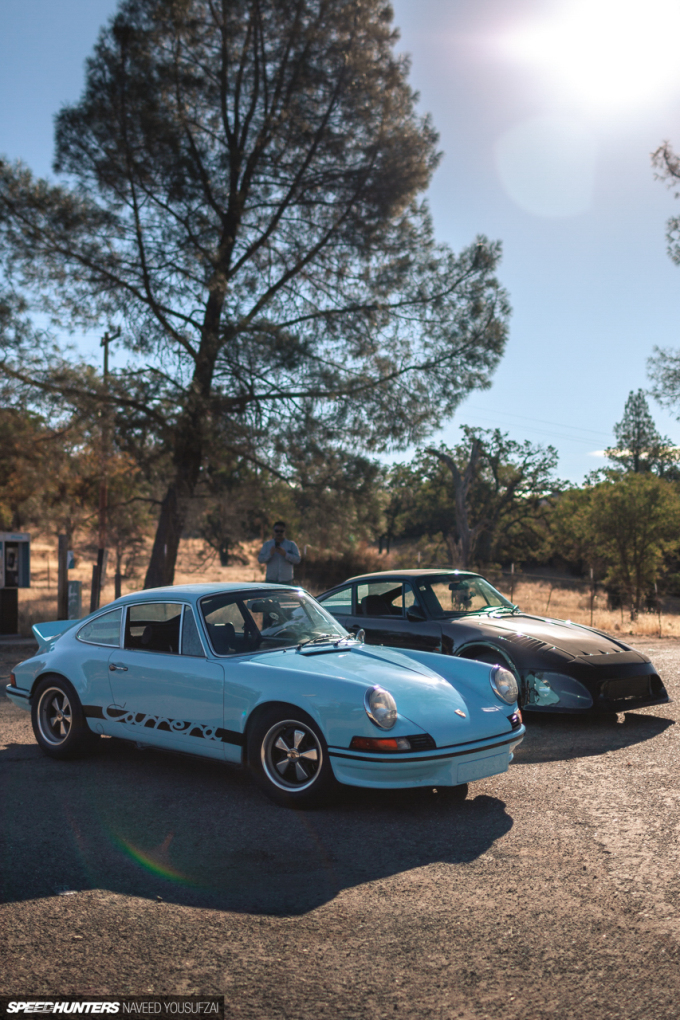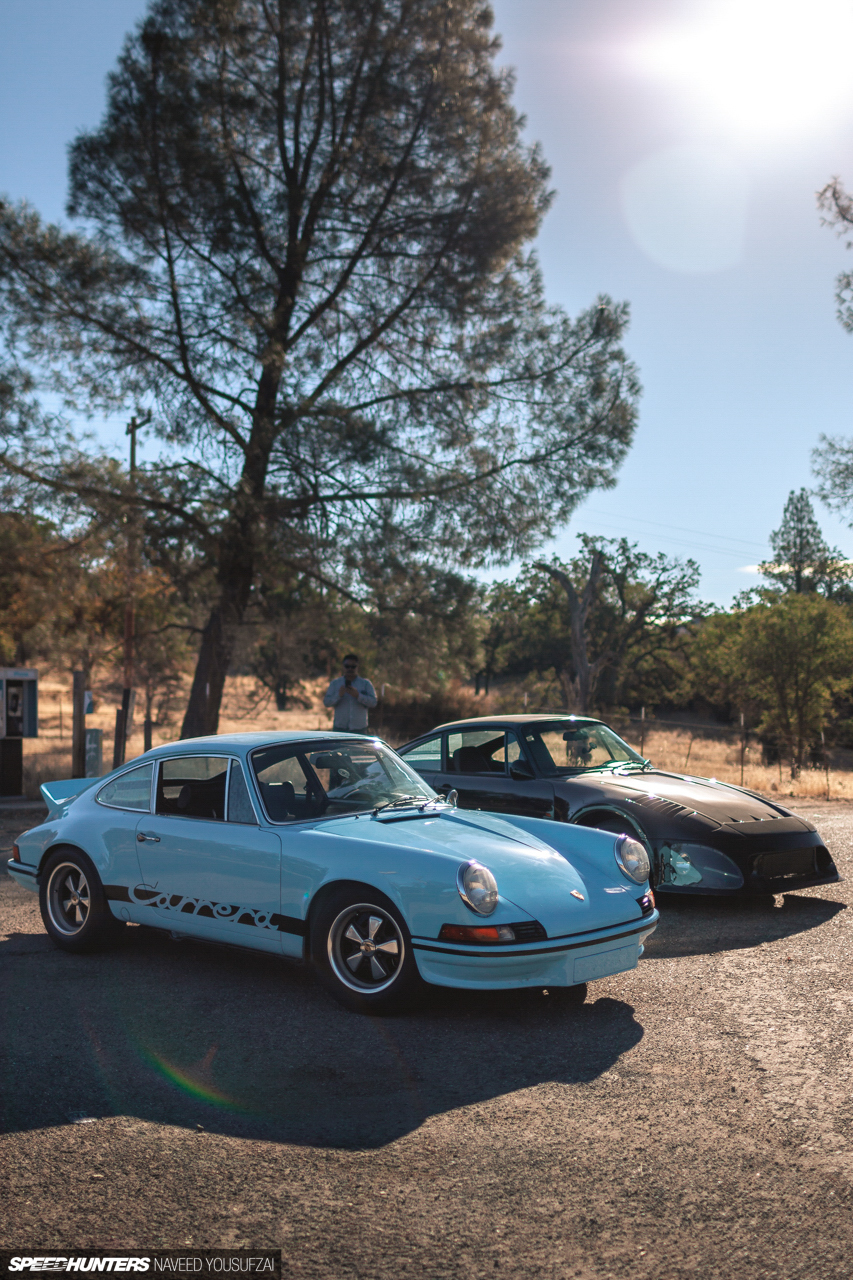 With both cars ready to go and it being G's second time driving the RS, he wanted to ensure things were tidy, so what better way to test than some canyon carving on some of his favorite roads? I was no longer in the passenger seat of the Kremer, but I kind of wish I was as I can confidently say that the Kremer 935 is the scariest car that I have ever driven. If the Porsche 930 is considered the widow-maker, then this car is the exorcist. The four-speed, long-geared transmission made it difficult to decide what gear to be in through the sharp hairpins. The infamous classic Porsche turbo lag made throttle positioning unpredictable, and the noise, well, I can't complain there as it was screaming and firing like a demon from the underworld.
G was leading me in the RS, so we pulled over and he gave me a tip; 'don't lift'. I had trouble wrapping my head around this since the rear felt like it was getting loose through the apex, and it was against everything I had learned in driving before, but I gave it a shot anyways. Low and behold, pushing speed with a little throttle finesse, post braking, made a world of difference. It was a driving experience unlike any other.
Until I drove the RS, of course.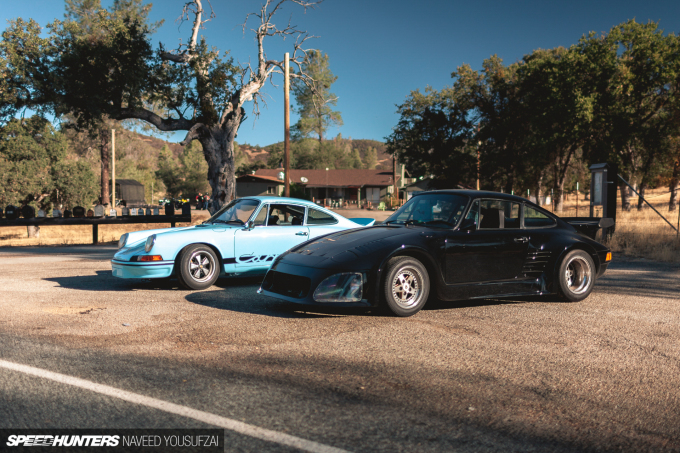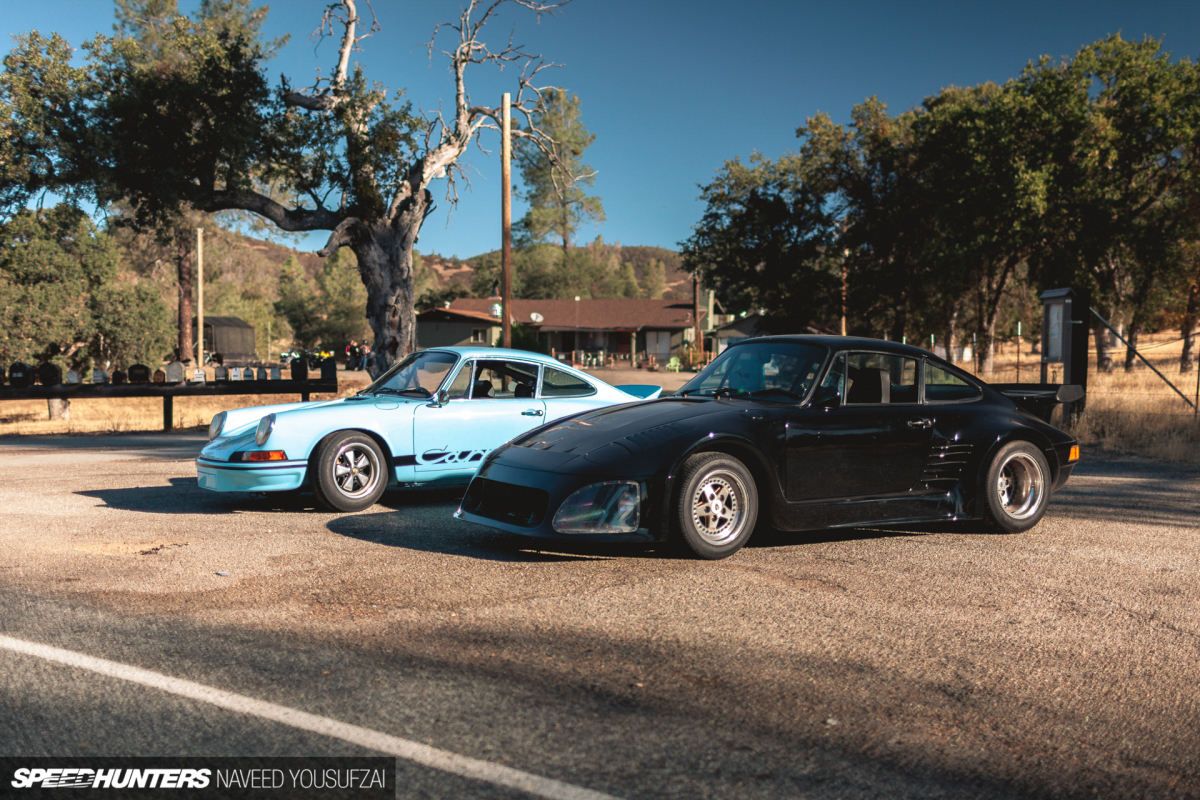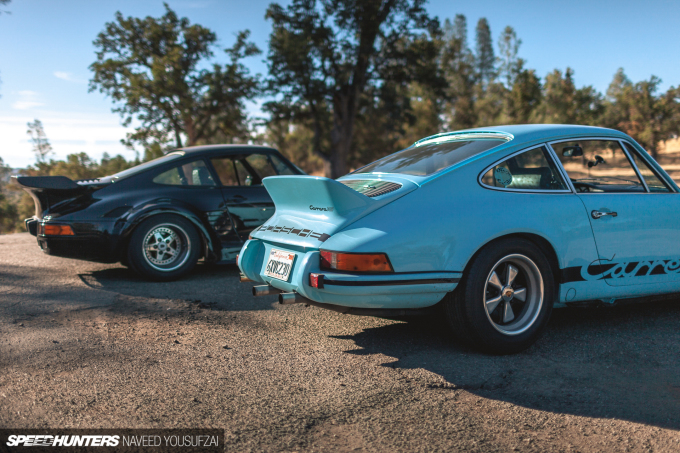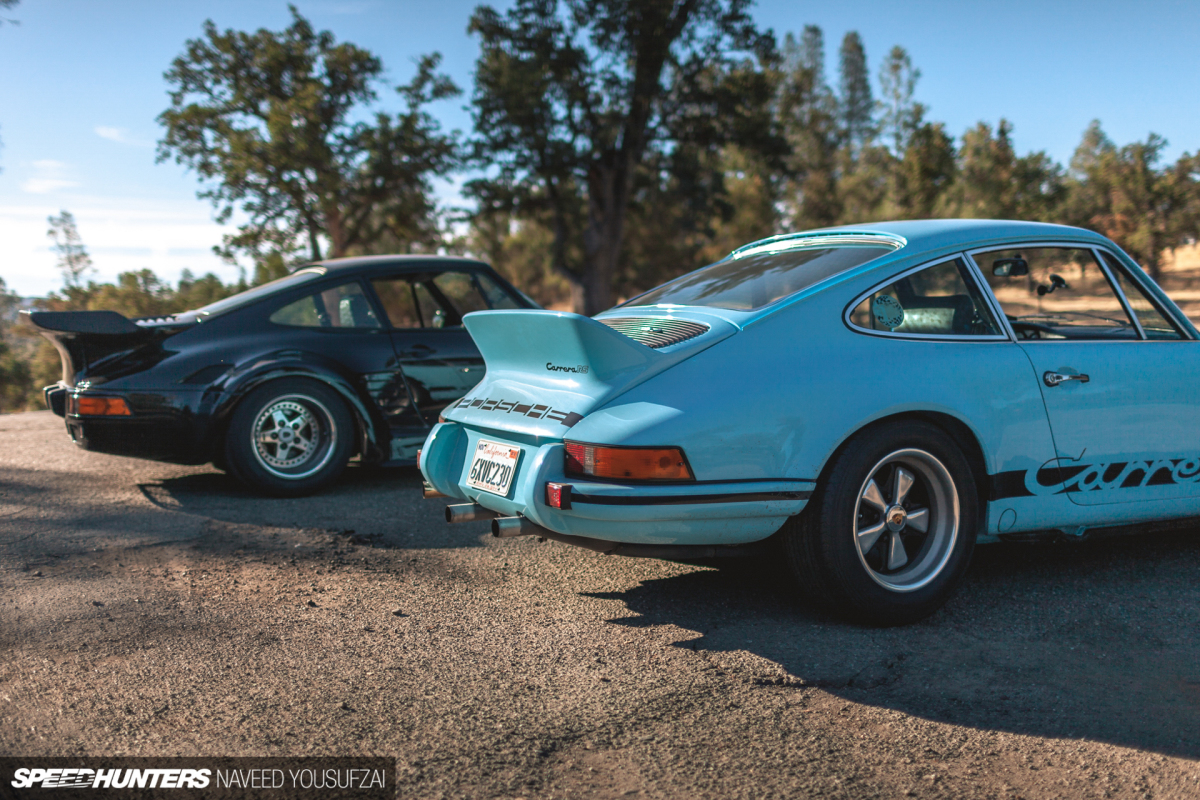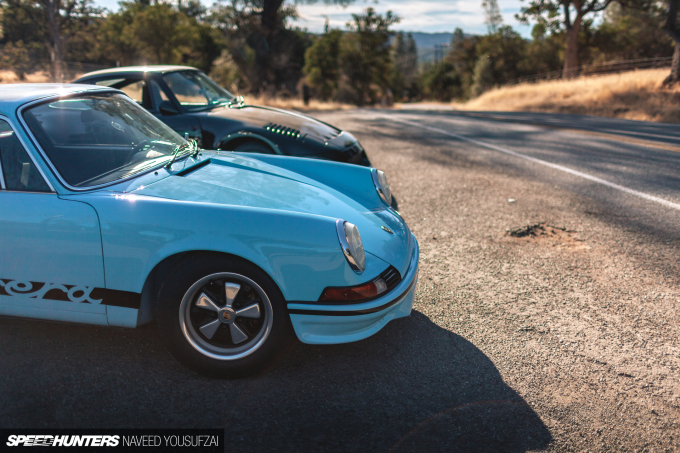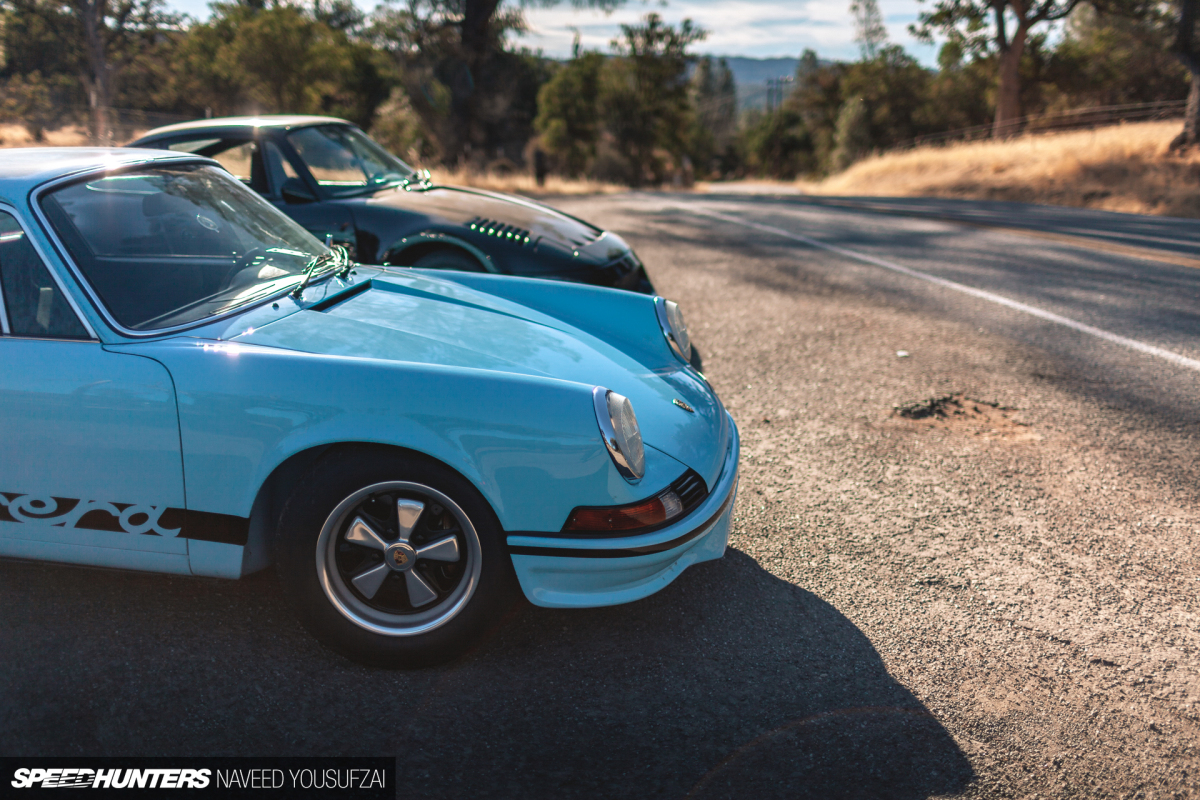 With the first portion of the hill climb completed, G insisted on switching cars. So I hopped into the nearly million-dollar RS, excited to see what all the fuss was about, and holy shit did it live up to expectations.
The car was ultra stiff and you could feel the lightness through your soul. The scream of the naturally aspirated 2.7-litre flat-six flowed through the chassis and could be felt in your heart. The steering was tight, responsive and predictable. Point blank – it's a race car for the street, and quite frankly, I didn't want to get out of it.
But the road to Rennsport was near, so the sacrifice was made and we carried on home after a few miles back down the hill.
The Road To Rennsport
For the rest of my working week, I only had one thing in mind: Thursday.
When I think back on it now, the week flew by, but at the time it felt like forever. I left work a little early on Thursday with butterflies in my stomach, which I couldn't seem to shake. My bags were packed, my girlfriend was ready, so we set forth on the two hour road trip south towards the Monterey peninsula. Of course we stopped for some In-N-Out on the way though, and can you blame us?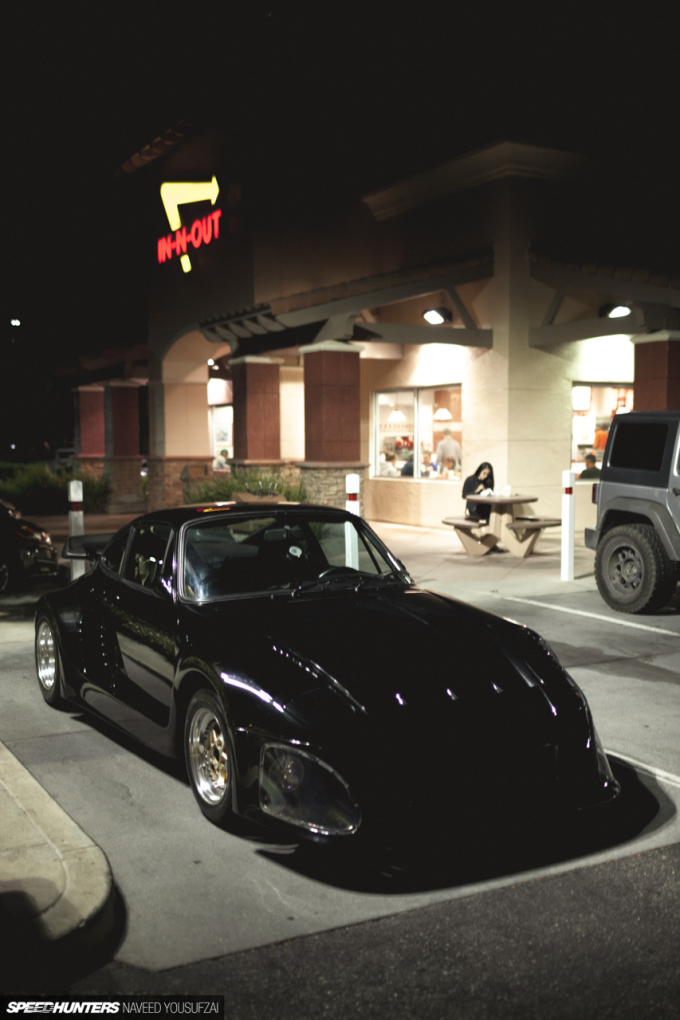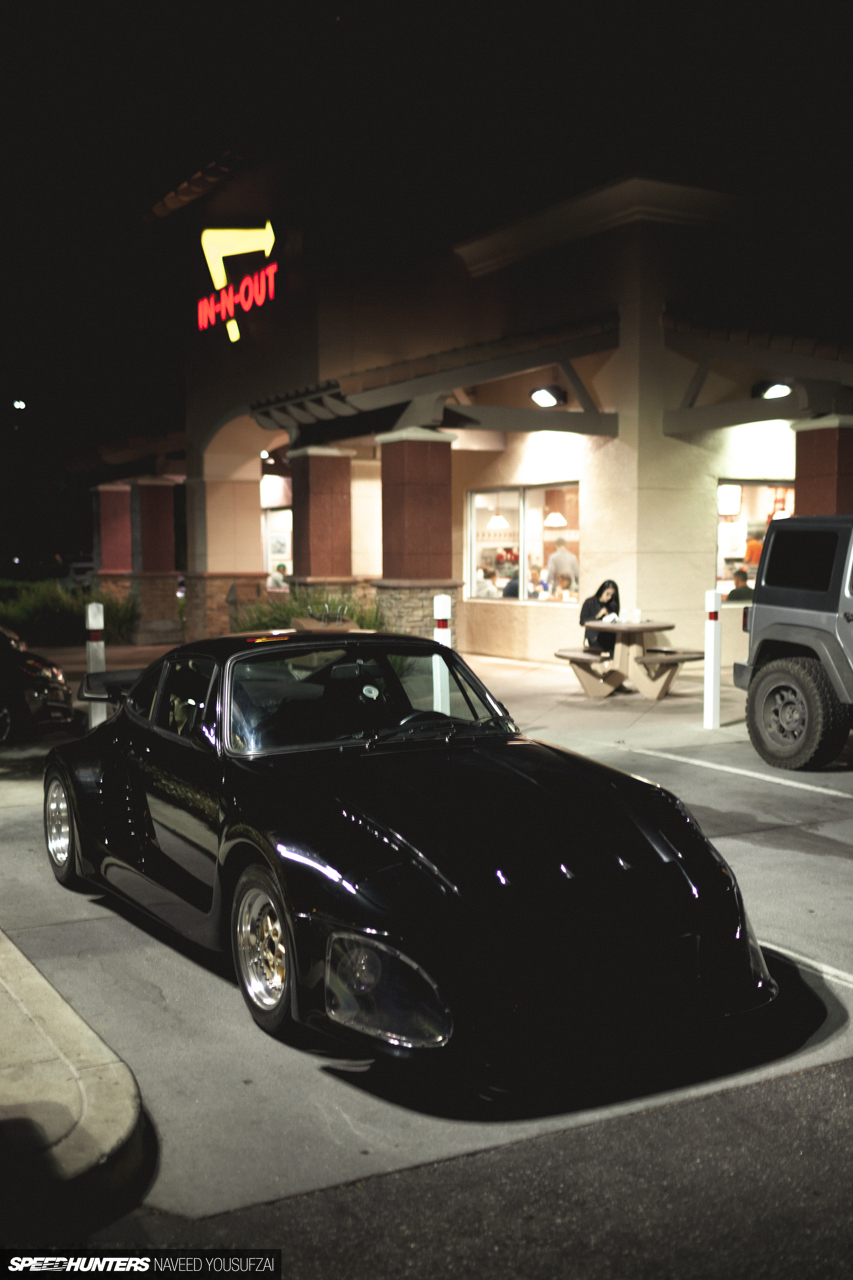 The rest of the evening was calm with priority on getting some shut-eye for the next morning, which consisted of plans to drive with the local RGruppe members prior to hitting Laguna Seca for the big event.
RGruppe Mini Treffen
Well rested, I woke up to a driveway filled with more of G's cars, save for the über-rare slant-nose 930 Targa, which belonged to another friend, Bill. He and a few other RGruppe members shared other private sectors of the estate for the weekend, and it couldn't have been a better group. We all shared the same passion, sense of humor, and an addiction to really good champagne.
As for the cars, the red 964 S2 Turbo is a 1 of 20 example, built by Porsche to adhere to IMSA homologation regulations which ended up not even being a sector in the sport. The yellow '67 short-wheel-base 911S is G's personal favorite, as he's dialled it into perfection to suit his aggressive driving style. It's really his weekend warrior if we had to call it something.
The white Euro Carrera 2.7 MFI is 1 of 508 built, and is considered 'the poor man's Carrera RS', because, well, it's a full-blown Carrera RS underneath the subtle G-body bodywork. I actually ended up driving this car the majority of the weekend, and I wasn't complaining. The sheer rawness paired with the underwhelming looks of a G-body Porsche made for far less attention over the Kremer, which is a little bit more my style.
We met with the rest of RGruppe at a local Starbucks, featuring Ricko's unmistakable gold RWB 993 that Dino featured last year during SEMA.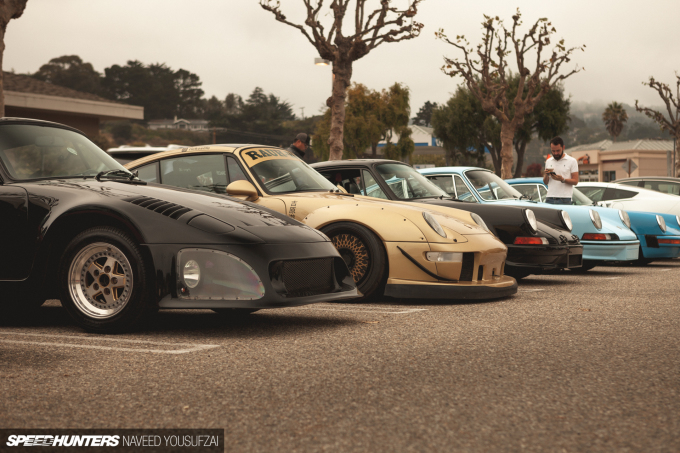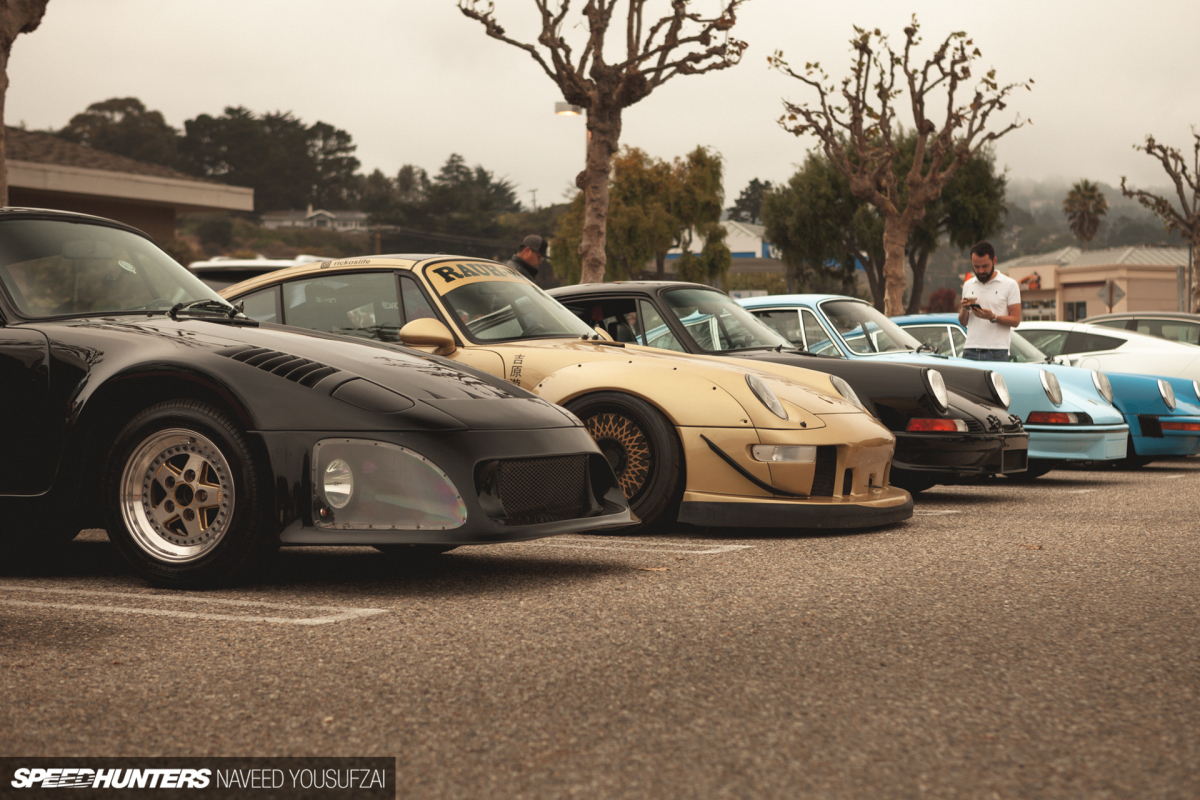 He, along with everyone else, are all about driving and not so much chit-chatting in someone's parking lot. Taking action on that last statement, we hit the road.
It was about a 100 mile coastal drive along the world famous Highway 1, which is renowned for its breathtaking scenery. Uphill, downhill, banking turns and recently, freshly paved roads after last year's enormous mudslide that closed the interstate. We arrived at our destination, Ventana Resort in Big Sur, where we had breakfast and enjoyed the views. Though I'm not referring to views of the coast, since it was super muggy outside, more so the views of the parking lot that was filled to the brim with RGruppe members.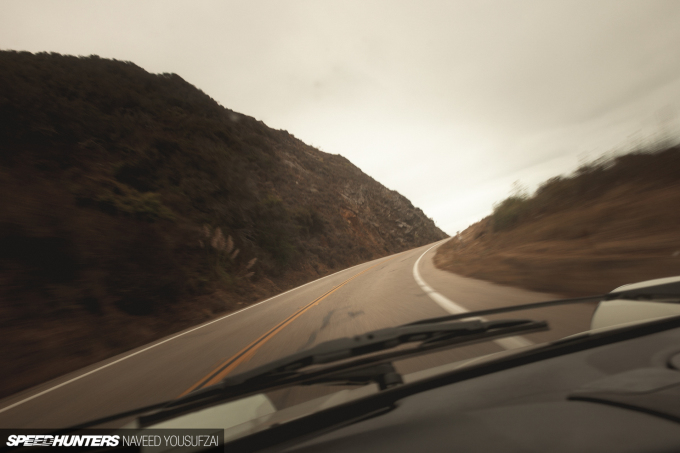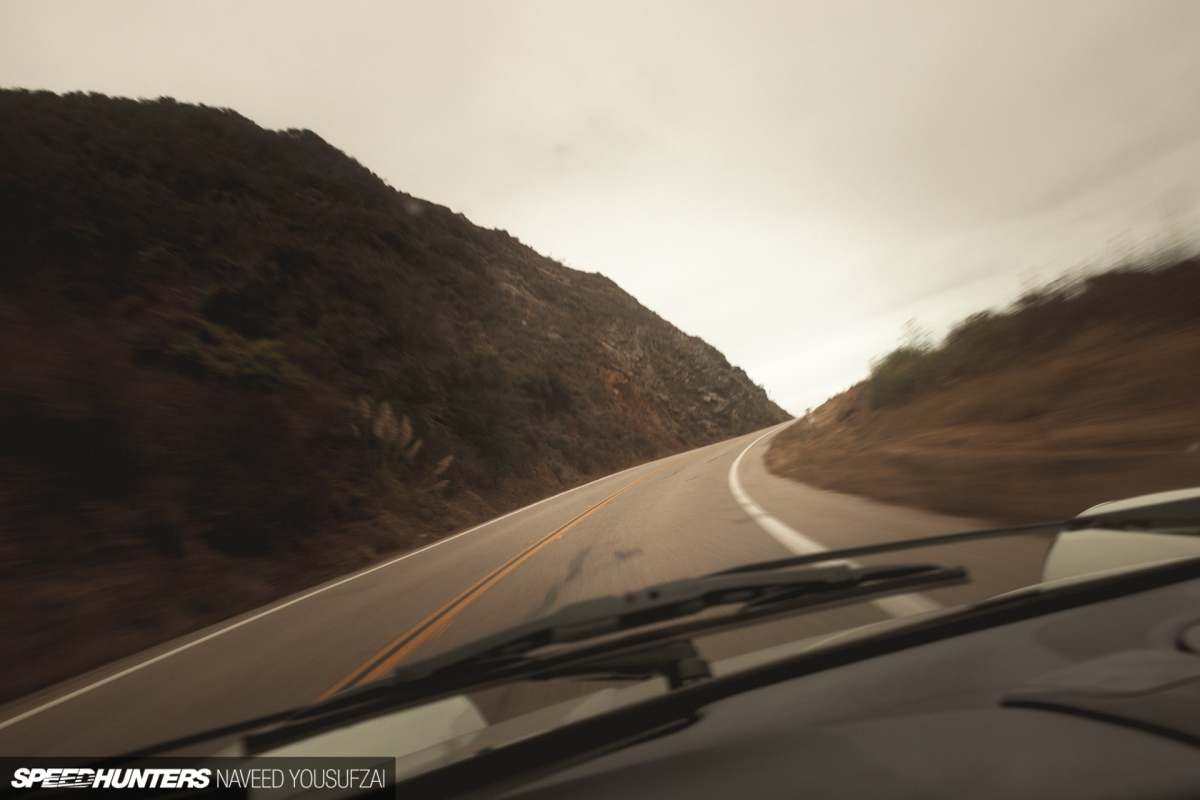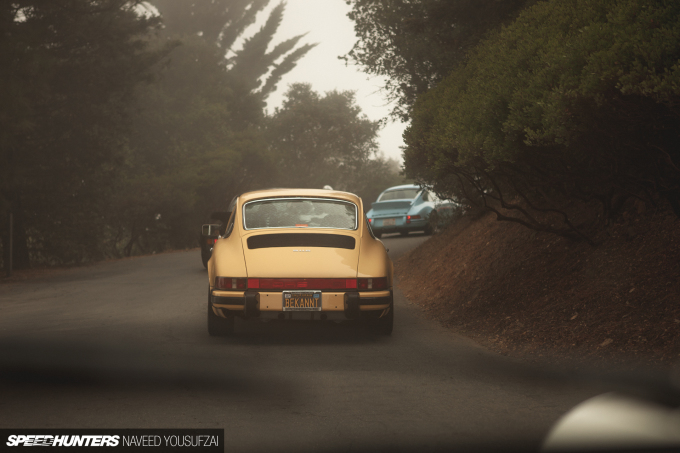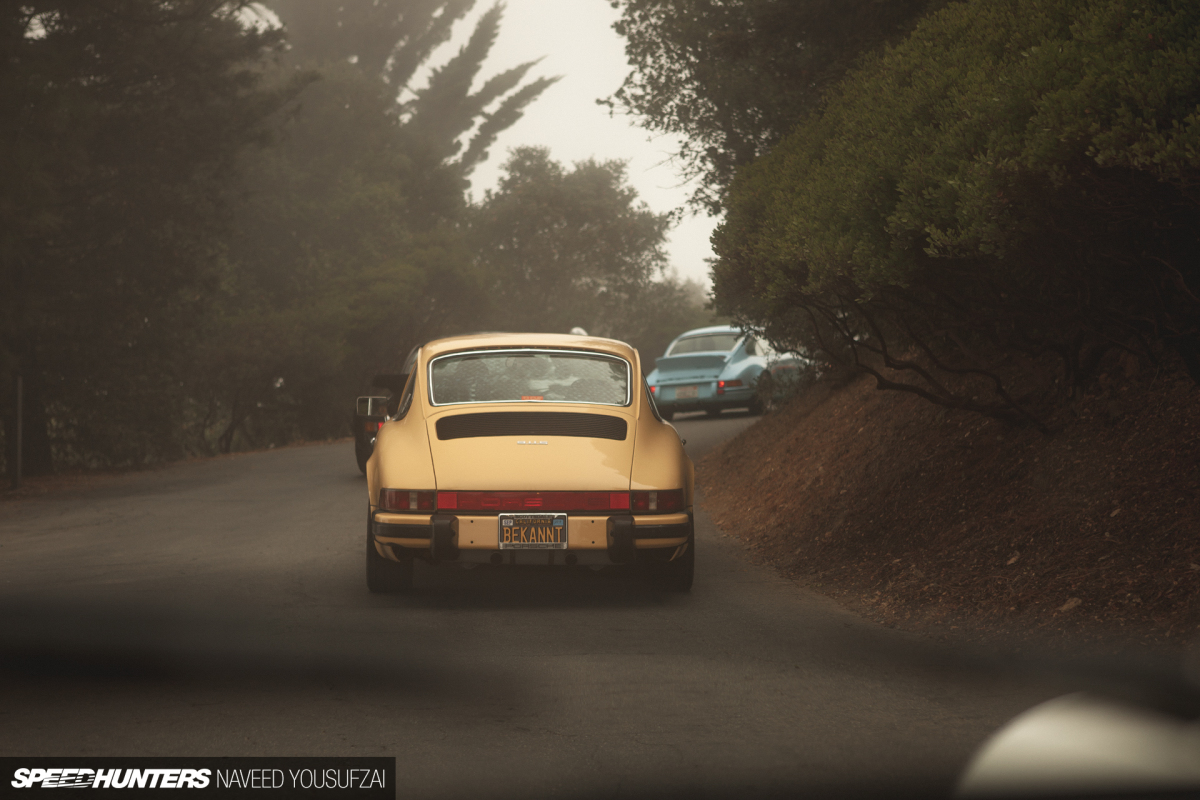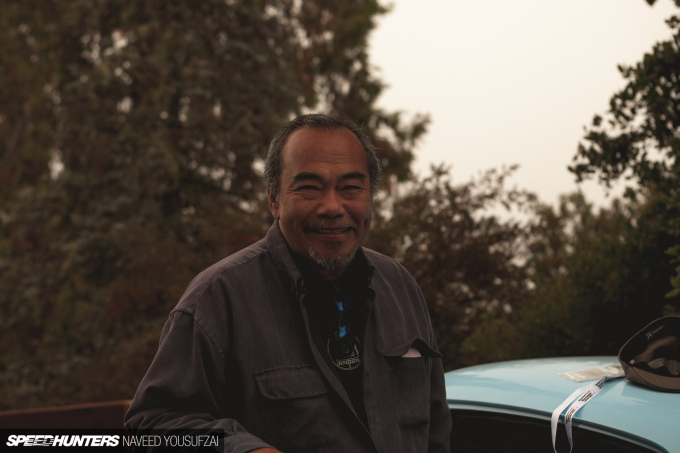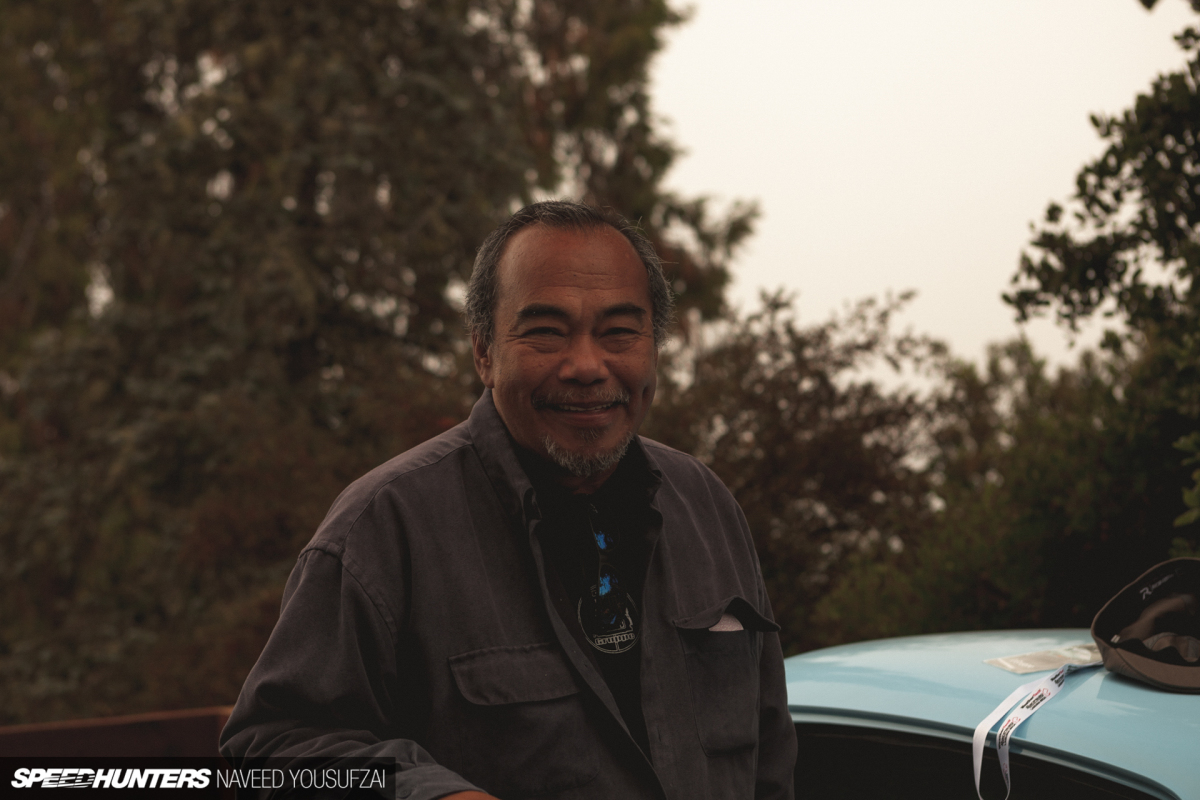 One member of the bunch stood out a bit more than the others though. This is Cris, co-founder of RGruppe. Cris built a '69 911S many years prior which landed him an article in Excellence Magazine, ultimately leading him to meet his partner Freeman Thomas (yes, the same Freeman Thomas who originally designed the Audi TT).
I don't want to go into too much detail as I plan to do a full spotlight on Cris and the rest of RGruppe in time, but I will mention that they are highly recognized amongst the Porsche community and are known for their 'hot-rod' builds on early long-hood 911s. You may have noticed that from the photos above.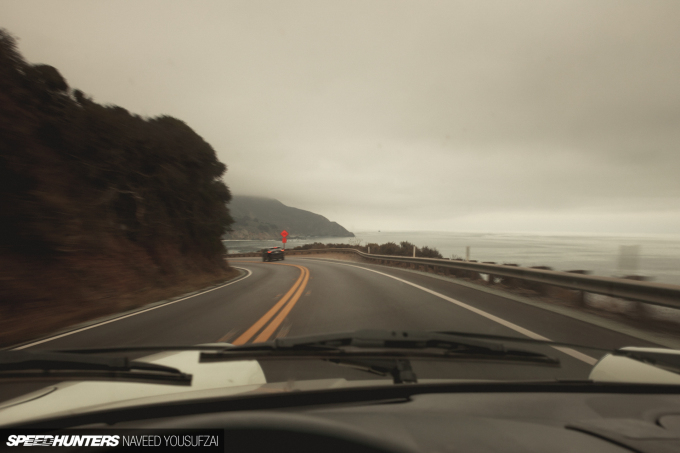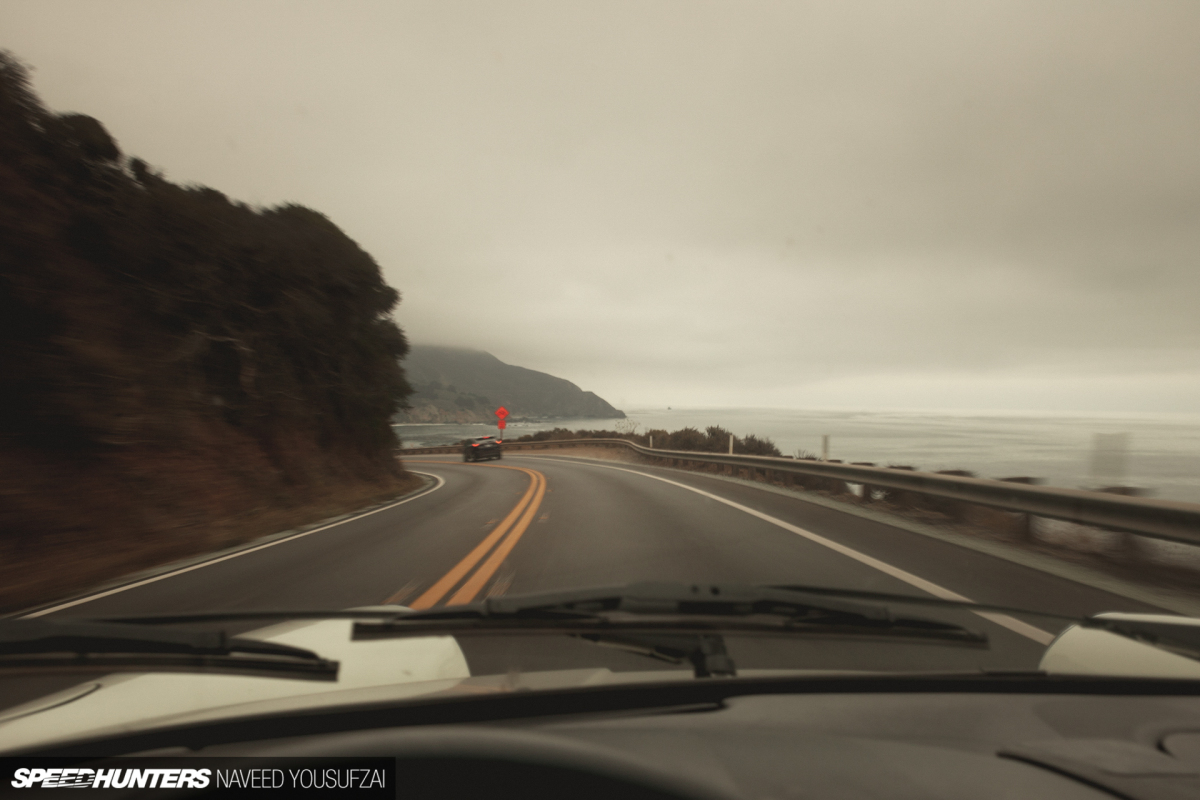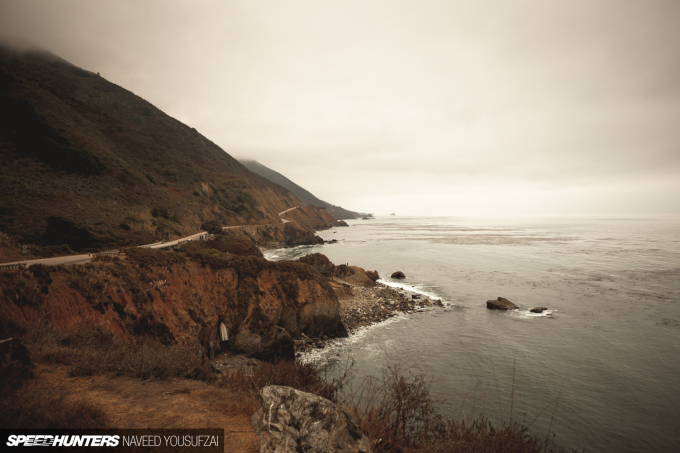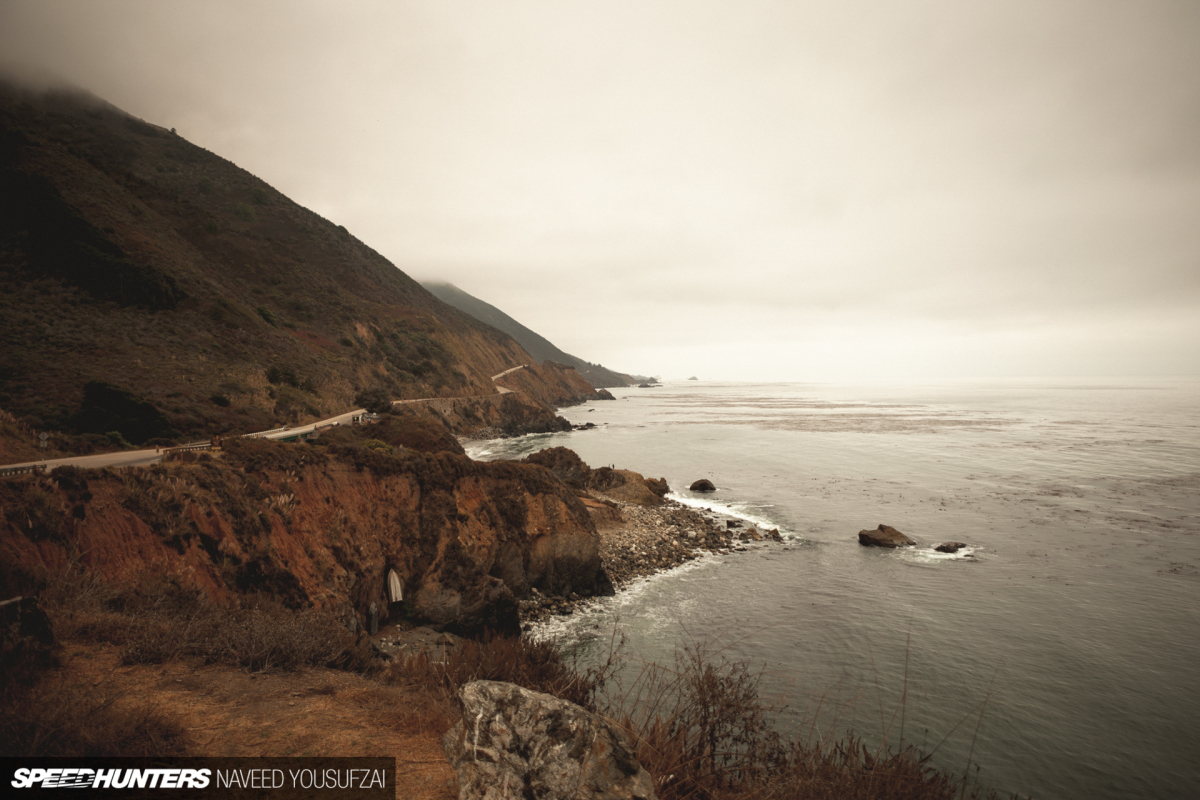 Moving forward, the day continued with most of the group heading to the track. They did have a full section dedicated to them all week after all, but I decided not to join.
Rather, I continued south to enjoy some more roads in the MFI Carrera. There's a particular spot just off the highway that I usually stop at to take some photos and relax with my significant other every time we do these trips down south.To my surprise, it seemed many others (not from our group) had decided to do the the same, as I encountered countless other Porsches, both water-cooled and air-cooled, up and down the coast.
A few even stopped to join me.
Porsche Party!
We arrived back to the house later that afternoon to world-class chef and ex-BMW engineer Martin preparing for the upcoming Porsche Party later that evening. The menu of choice? Traditional Monterey inspired dishes, appropriately chosen by Martin himself. The man had been prepping since 9AM, and I swear it never stopped until the party ended.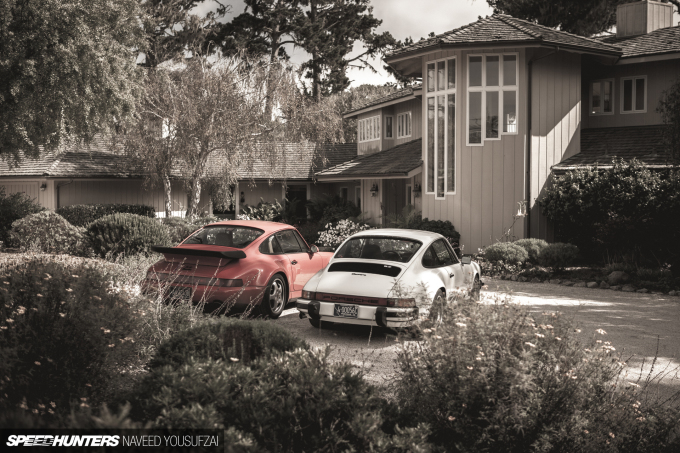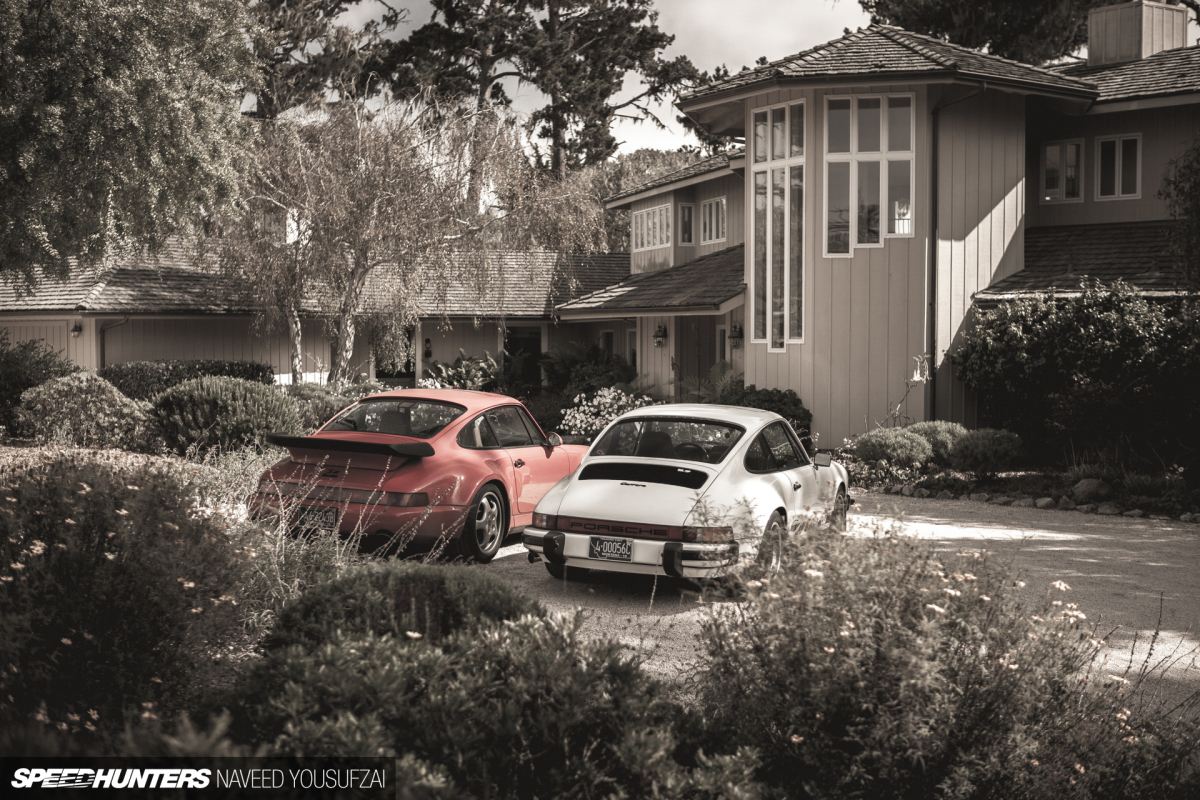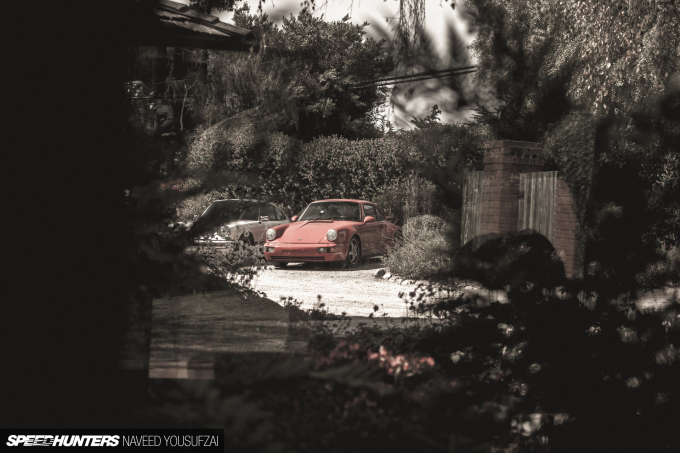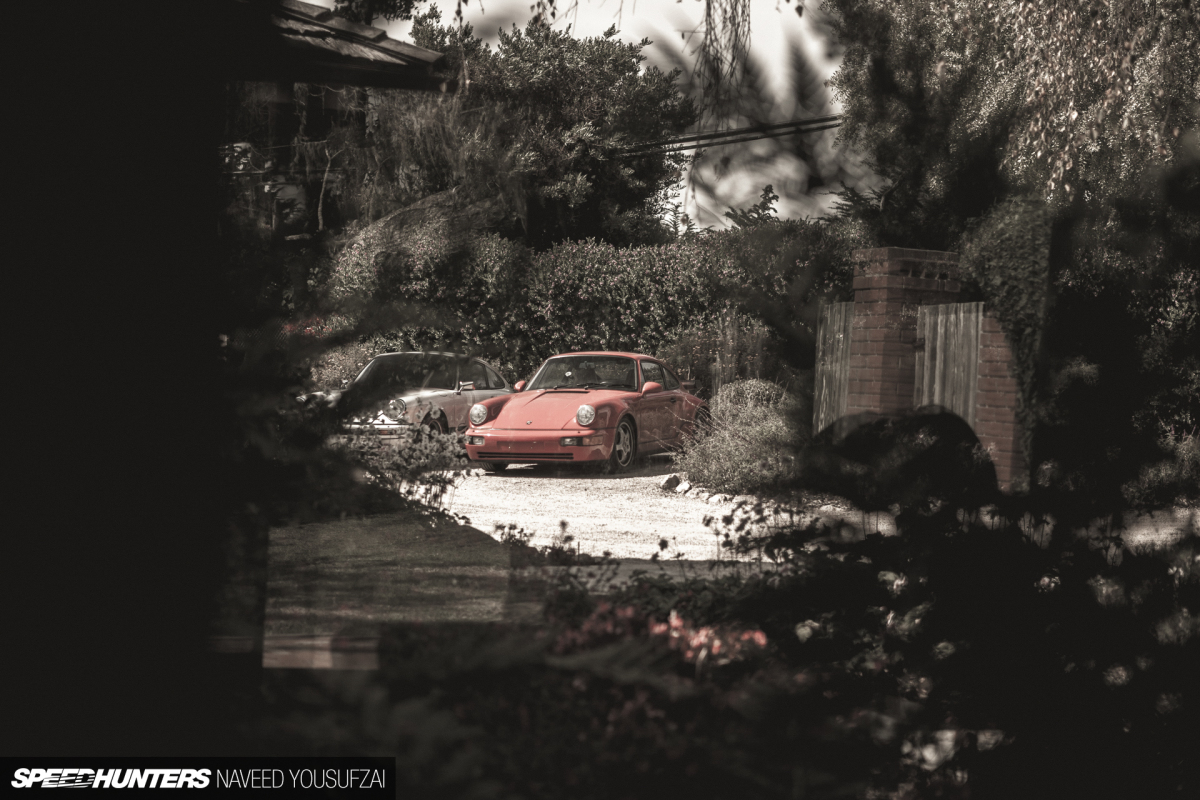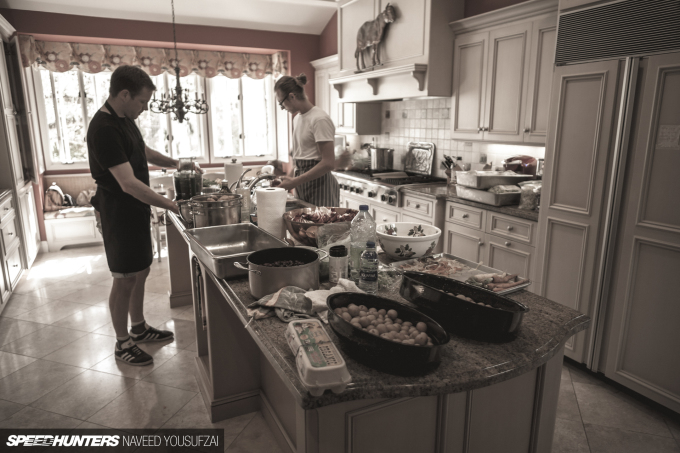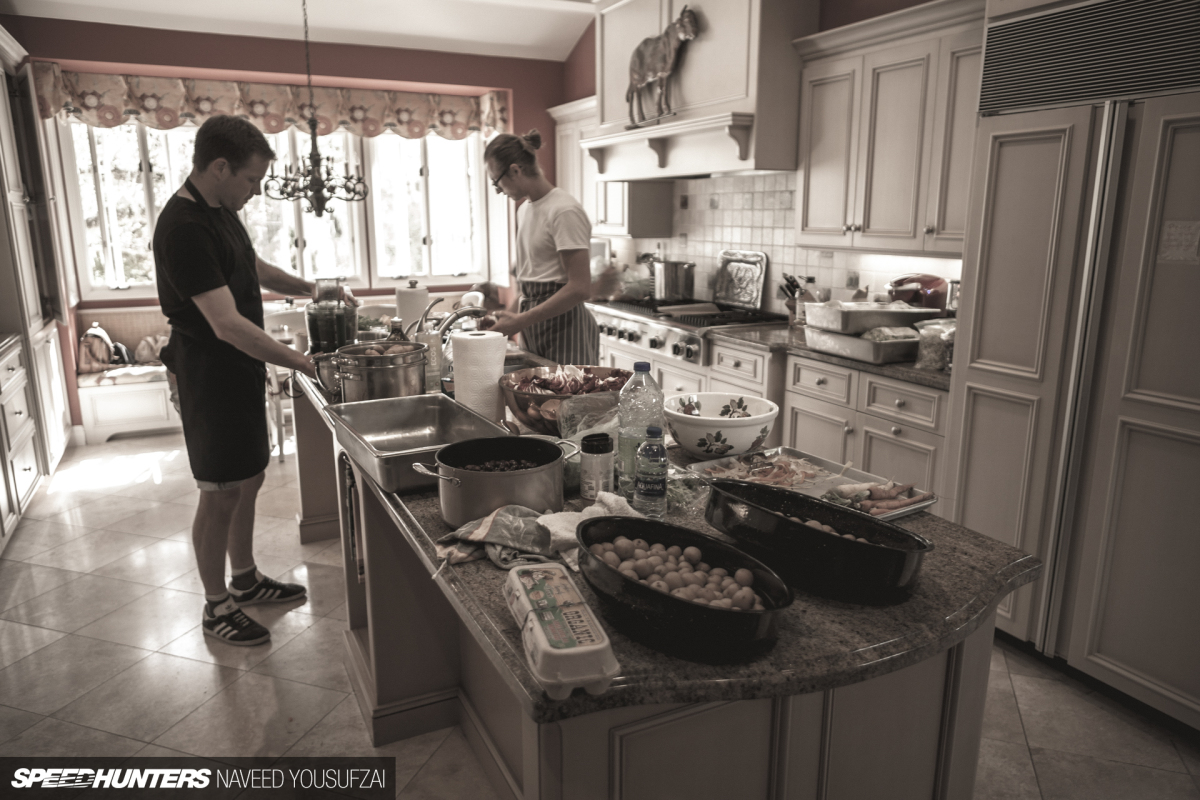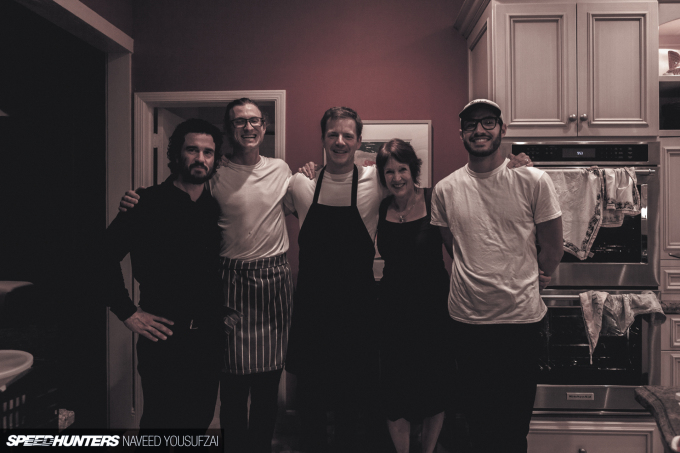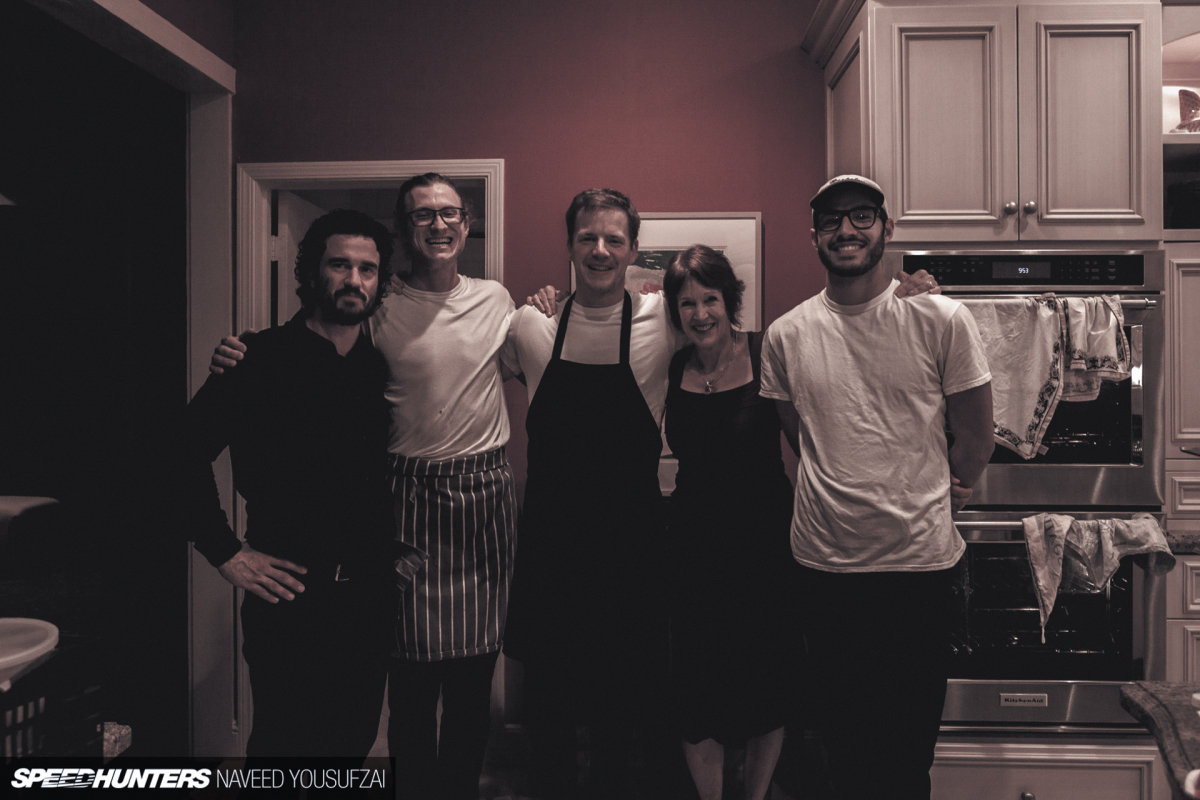 Attendees to the party seemed to be endless. G and his wife were quite selective on invitations, but that didn't stop many from bringing plus 1s, 2s, or 5s. What was supposed to be 35 people somehow ended up at nearly 100, but who's keeping count?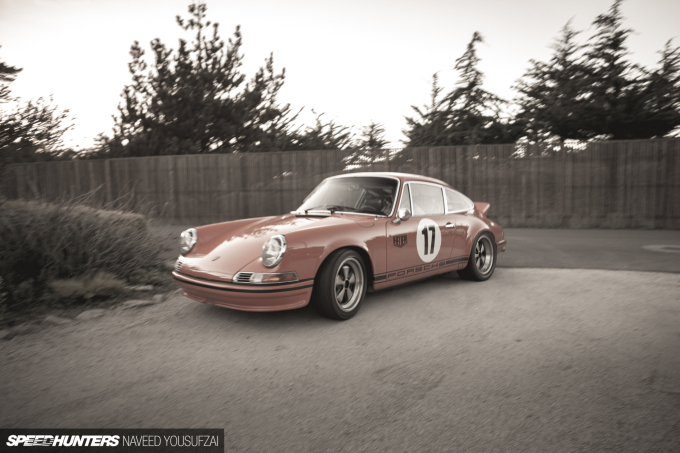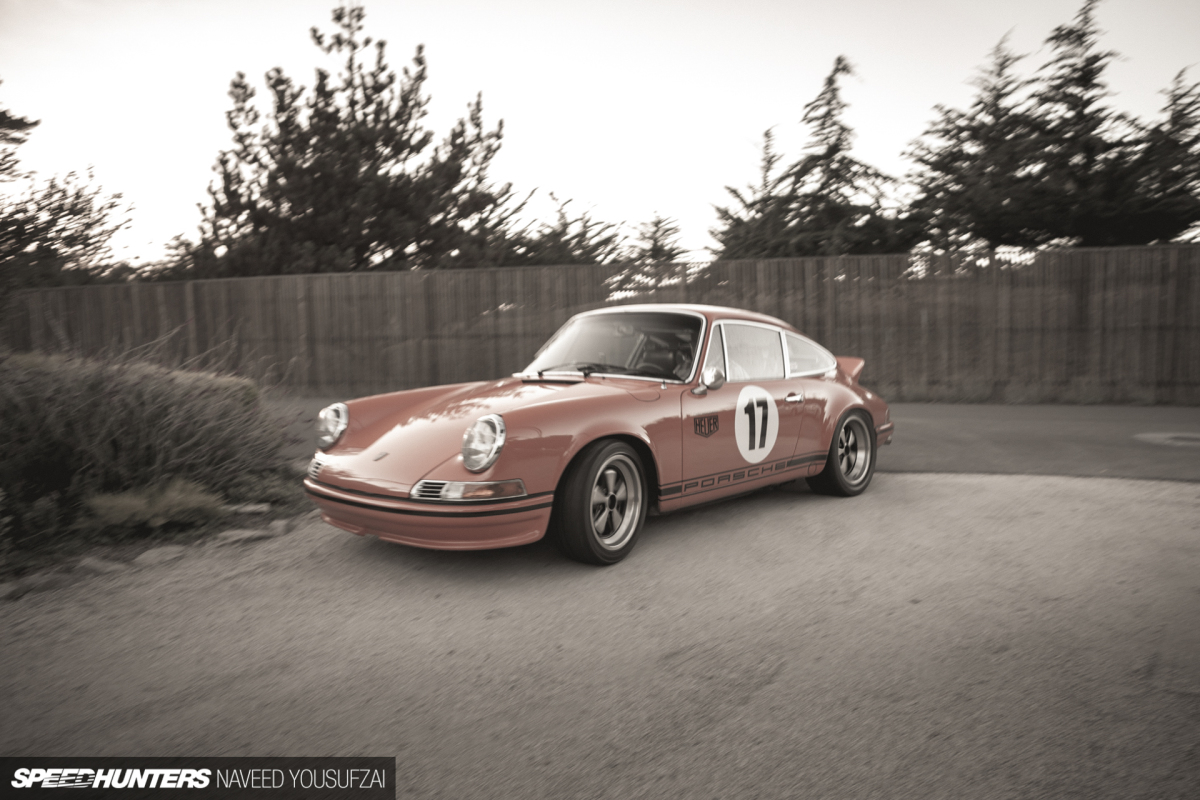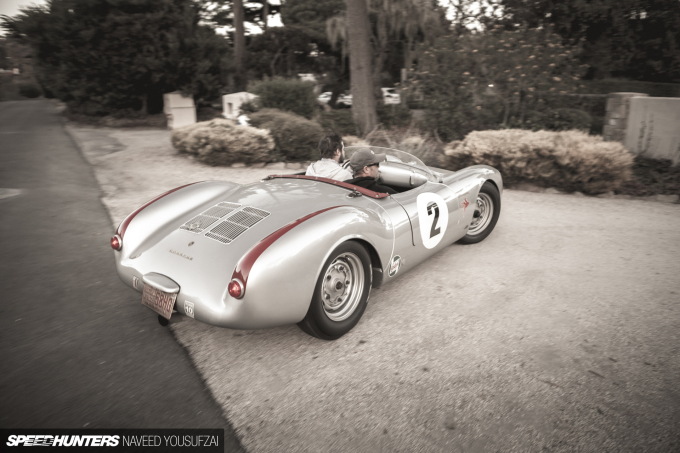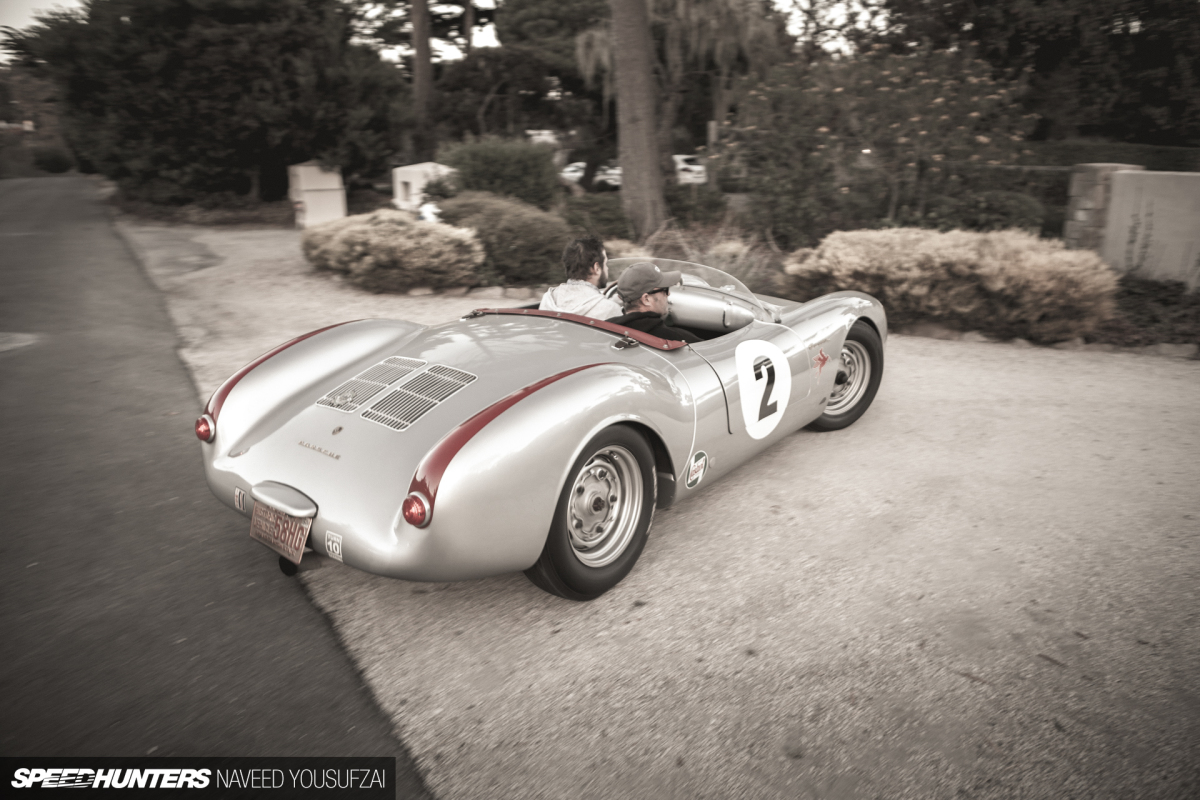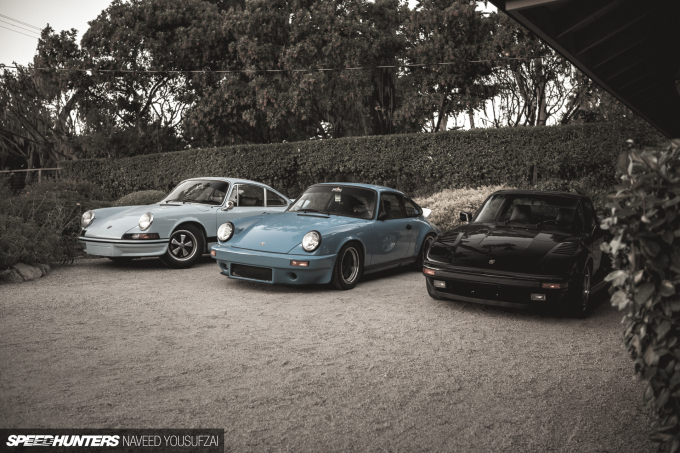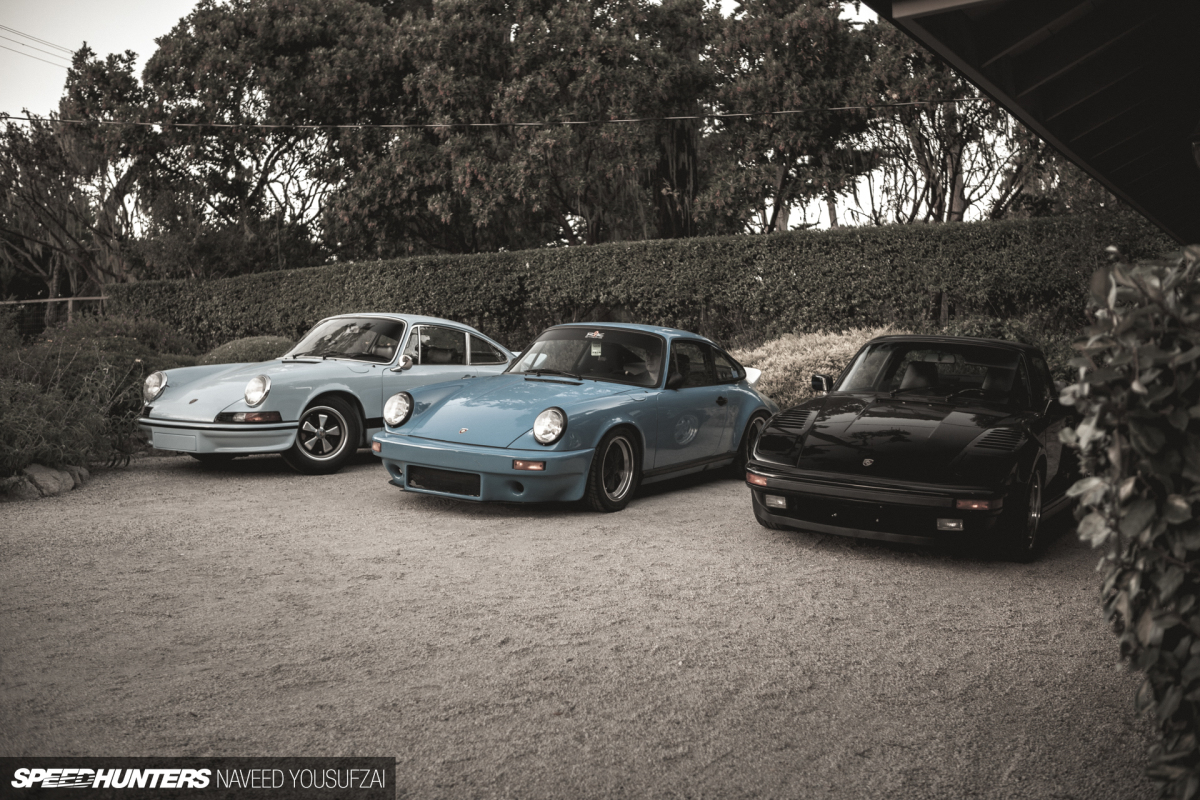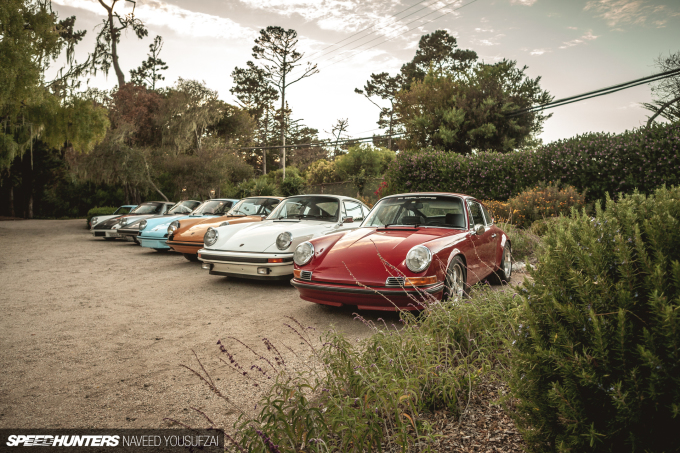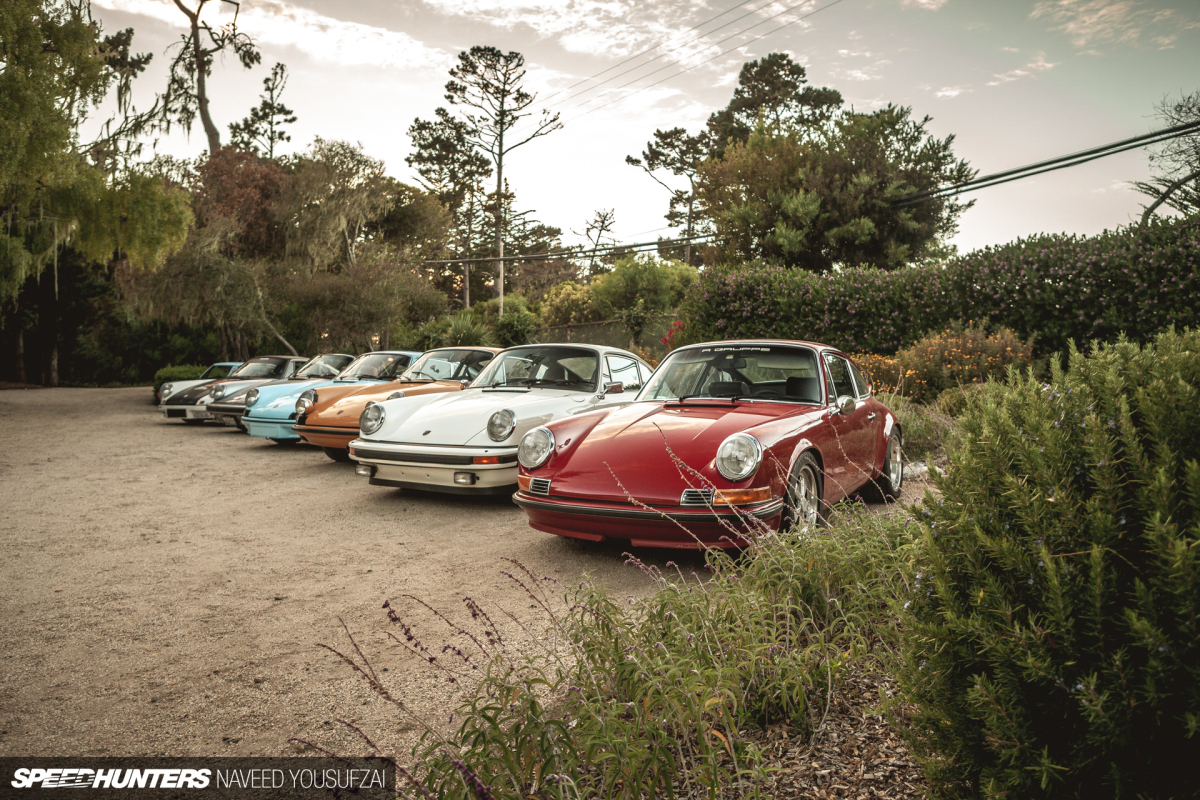 With so many partygoers, it only made sense that the entire parking area of the venue was filled to the brim with vintage Porsches of all tastes.
A favorite of mine was this Gulf themed 914-6. These are slowly climbing in value, but still seem to be somewhat underrated by the average collector, and that's alright with me. It makes for having attainable Porsches in the future since even the rattiest of 912s are fetching top dollar nowadays.
Back to the Track
This was the big day.
Though Rennsport Reunion goes on for half the week, Saturday always seems to be the biggest day in the lineup. You'll notice crowd after crowd in many of the photos that I was able to capture, and it was honestly inevitable.
I recall Laguna Seca's co-ordinators mentioning that this was the largest number amount of attendees for a single event, which was something upwards of nearly 90,000 people over four days. I won't make too much commentary here as I'd rather let the photos do the talking…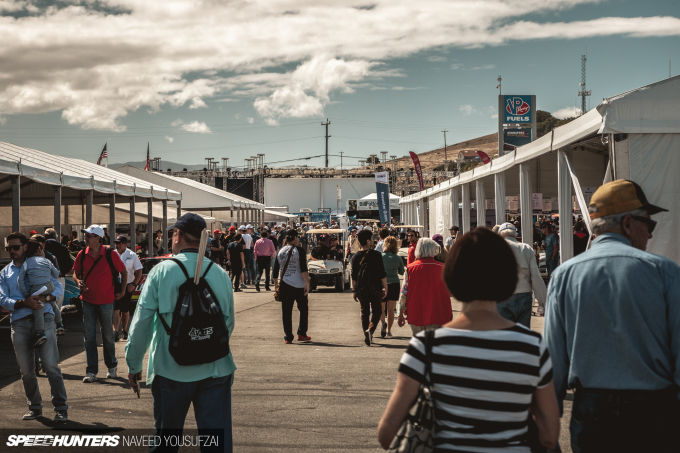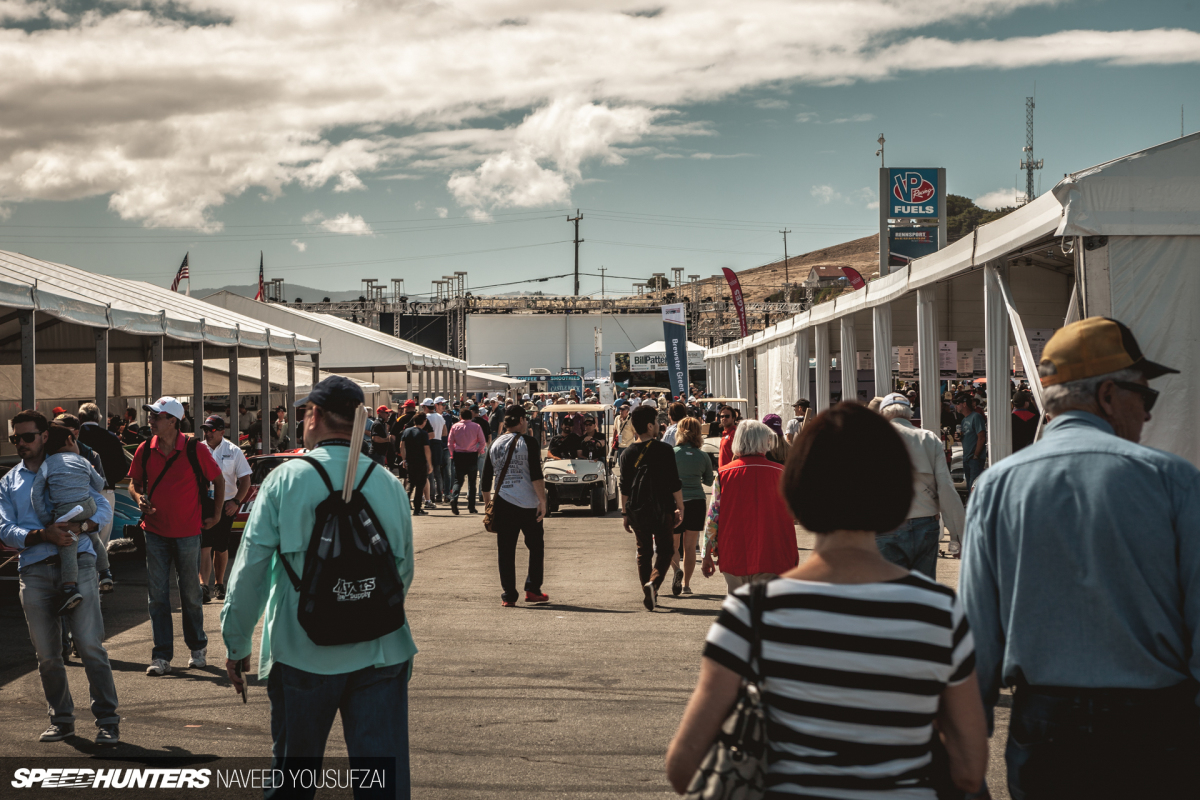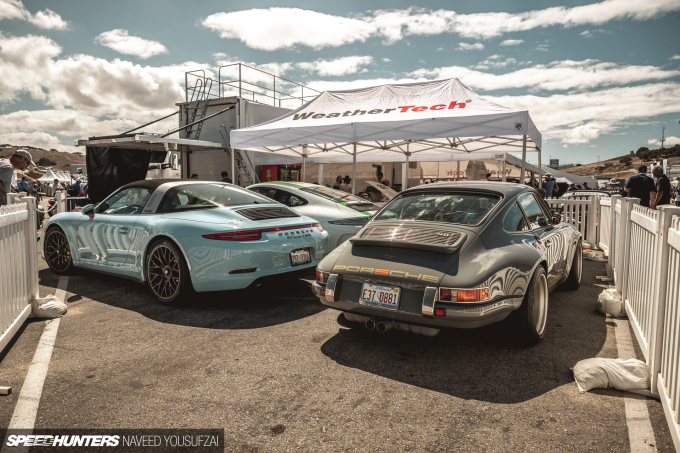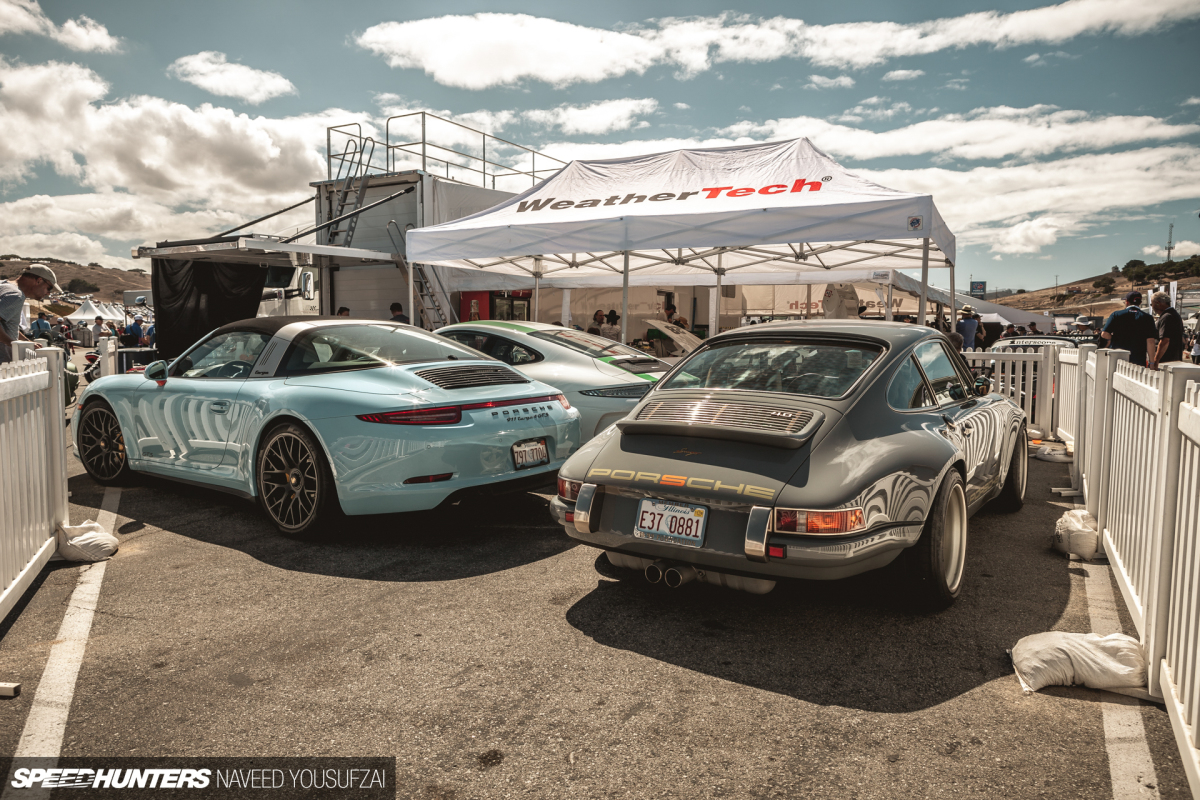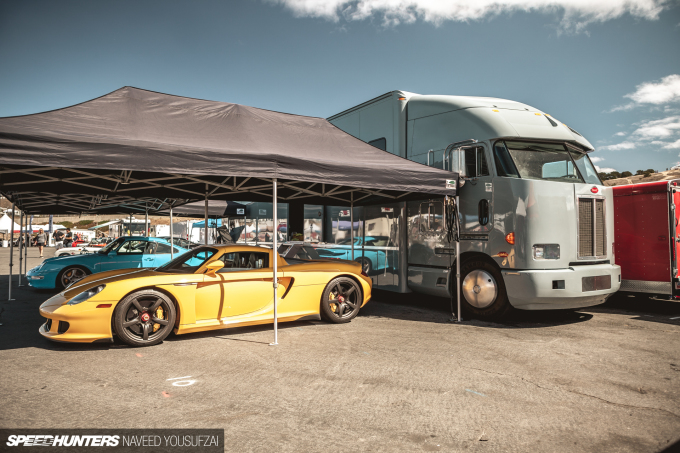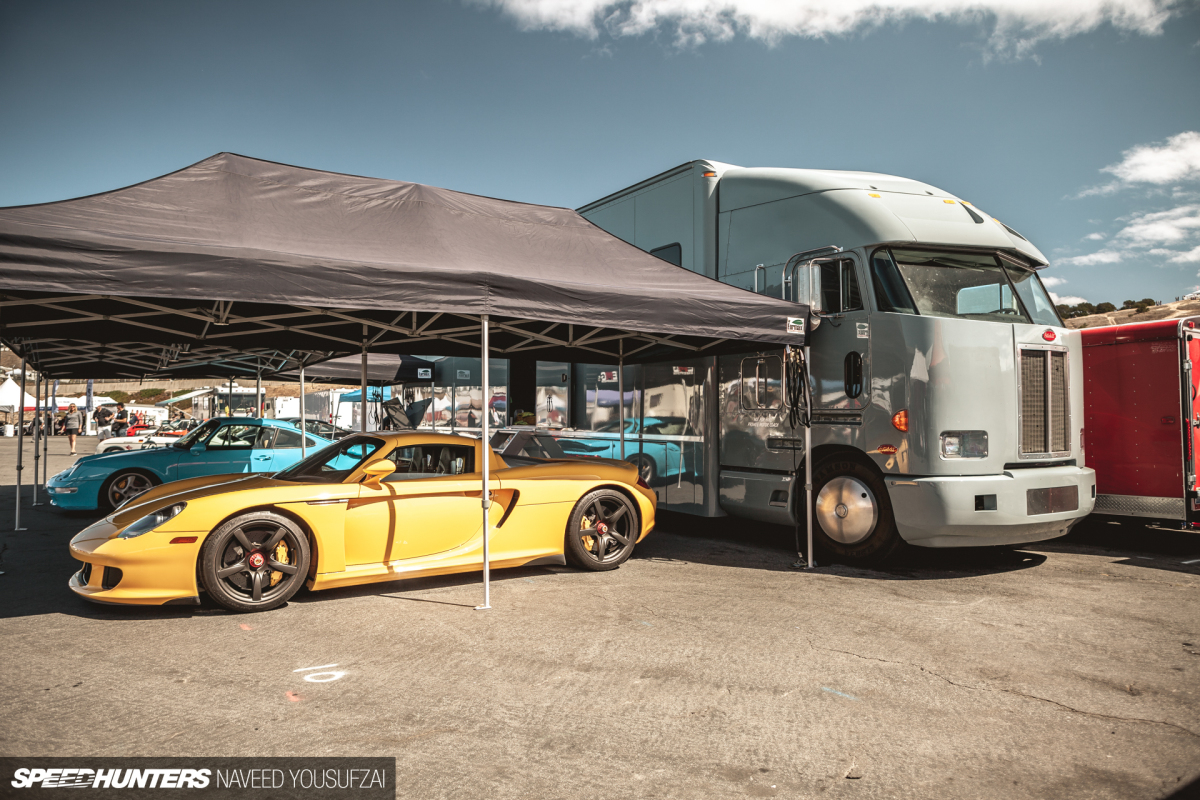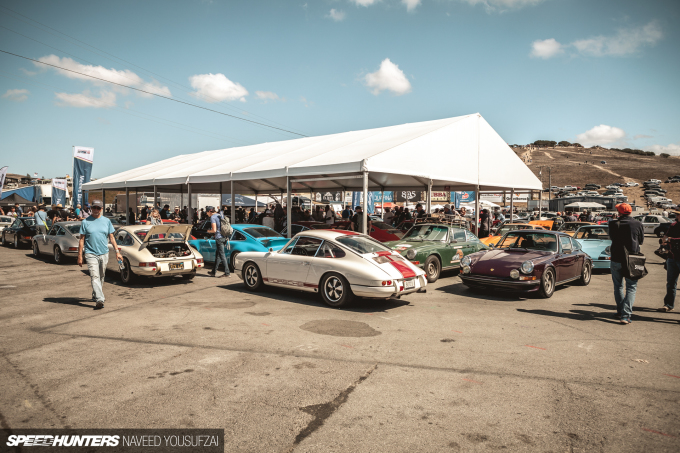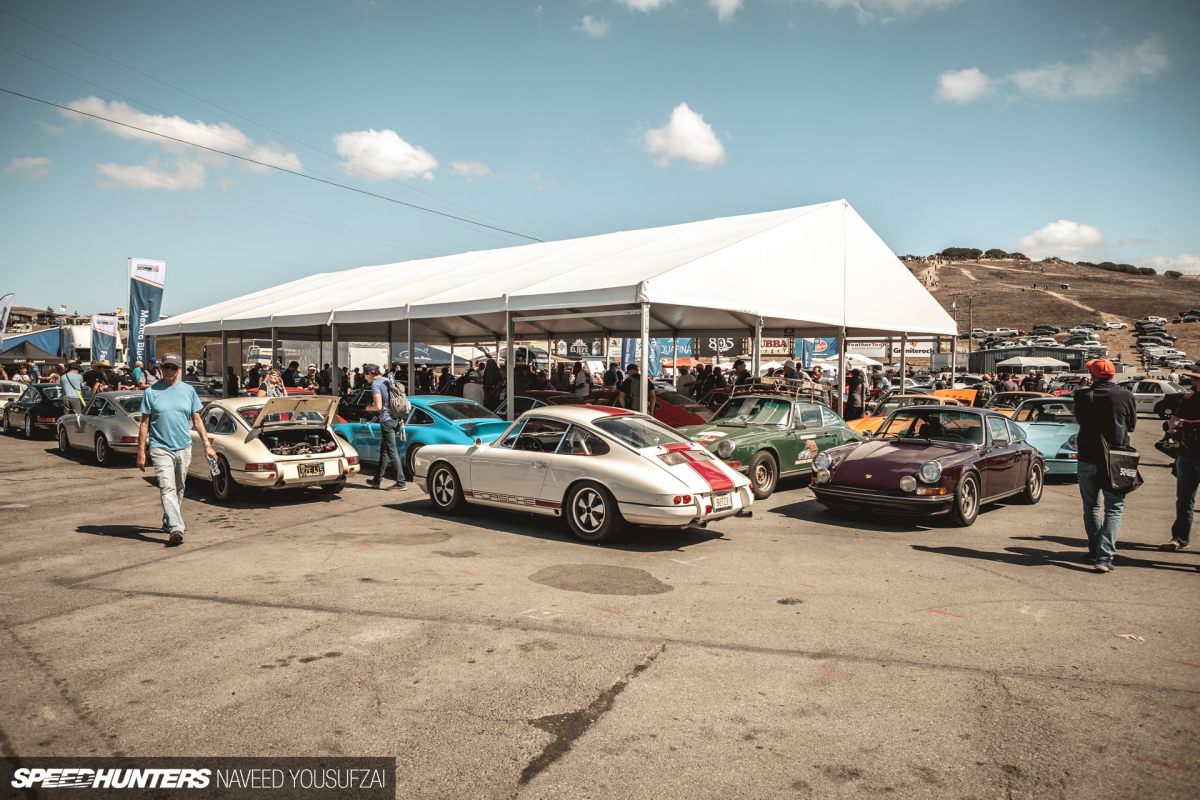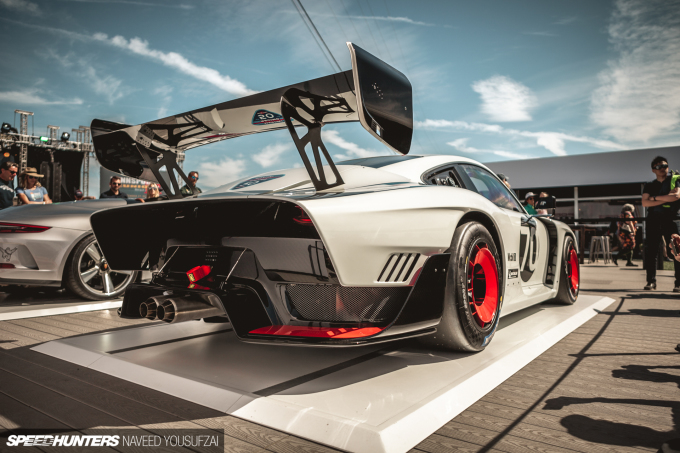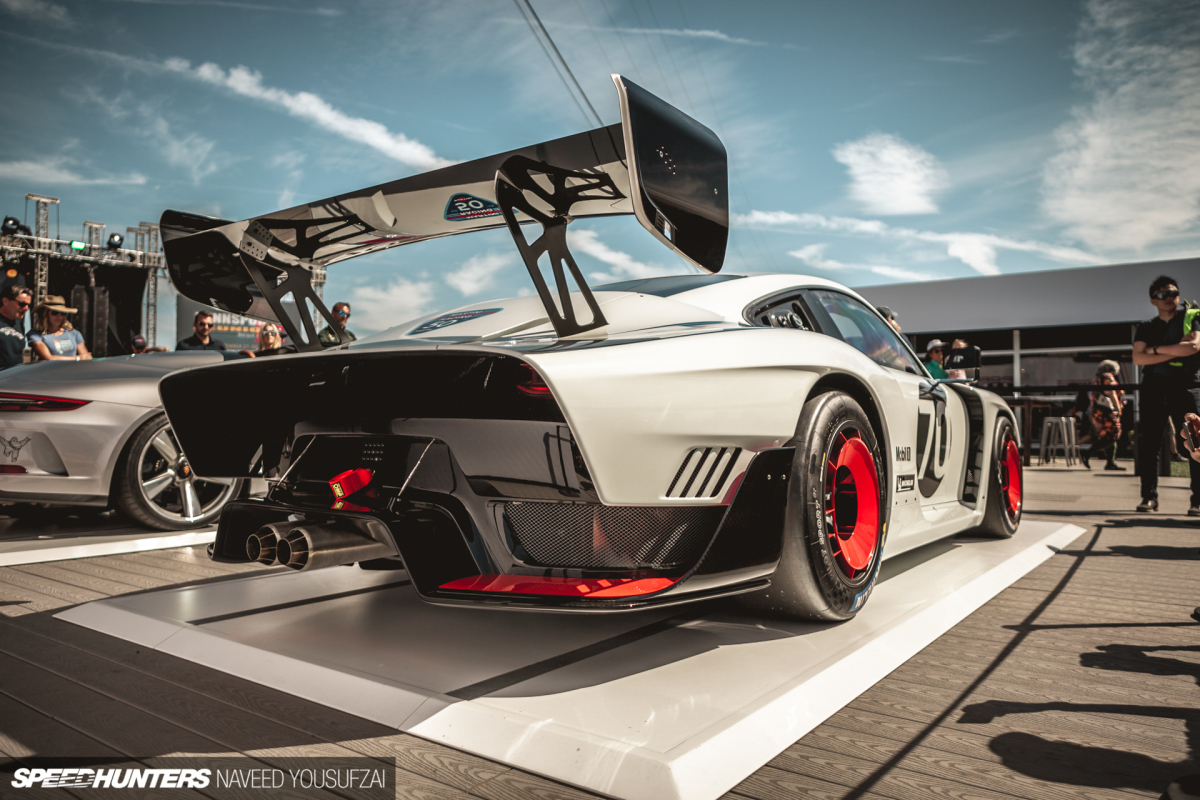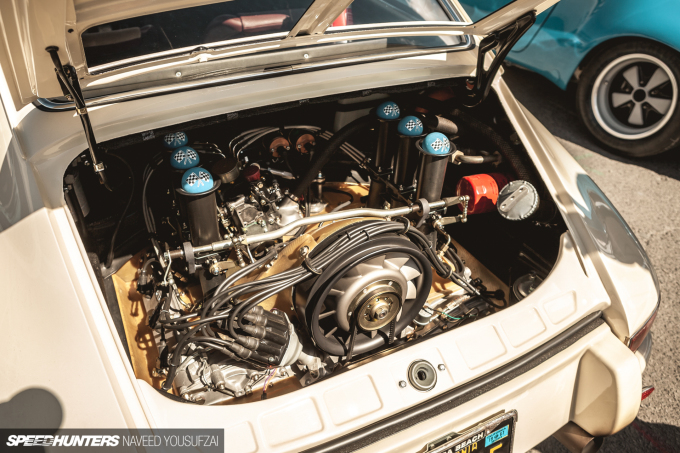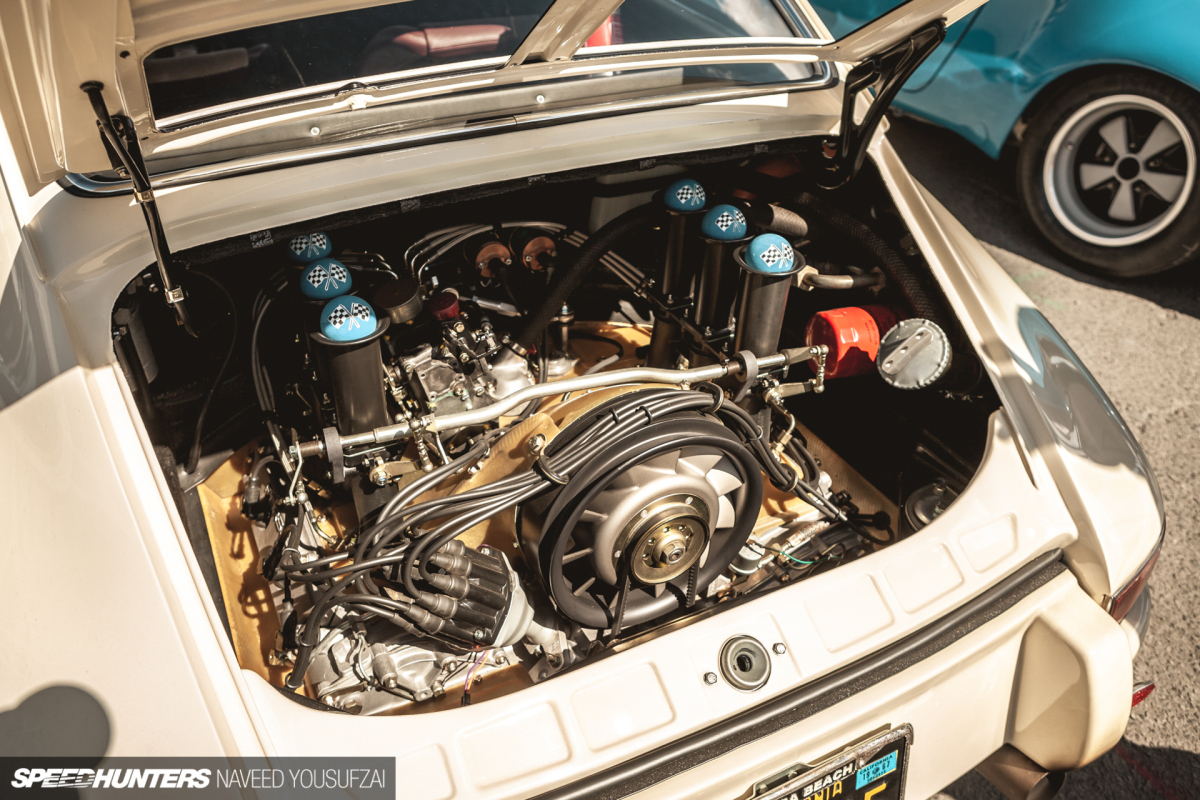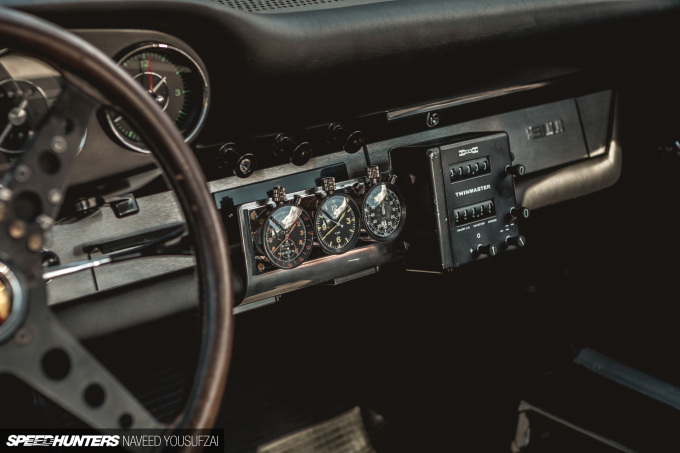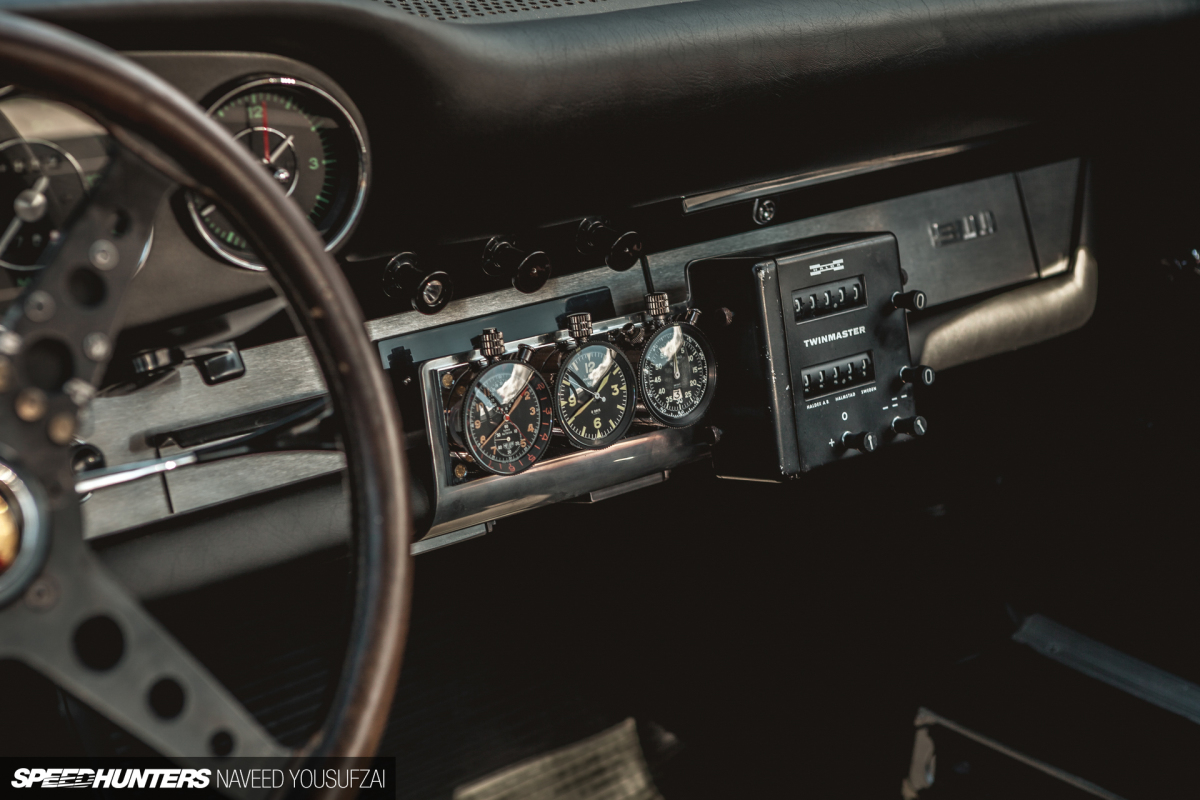 I'll point out that a couple of my favorites were the new 935 and an early 911. The new 935 really did it for me, not because of the power or collectability, but more so details and design. They really nailed it when it came to paying tribute to the old car.
The 911, on the other hand, had an abundance of character with ultra rare vintage pieces like the beautifully designed track timer mounted on the dash, the rare cargo tray in the rear, and of course, the beautifully worn steering wheel.
If that steering wheel could talk, imagine the stories it would tell.
The Tractor Races
To my neglect as well as many others, we seem to forget that Porsche had a seven year spread between 1956 and 1963 where they designed robust and well engineered air-cooled diesel engines for their agricultural line.
Around 125,000 units were produced post-war, and what better way to celebrate the survivors than a Le Mans style race at Laguna Seca?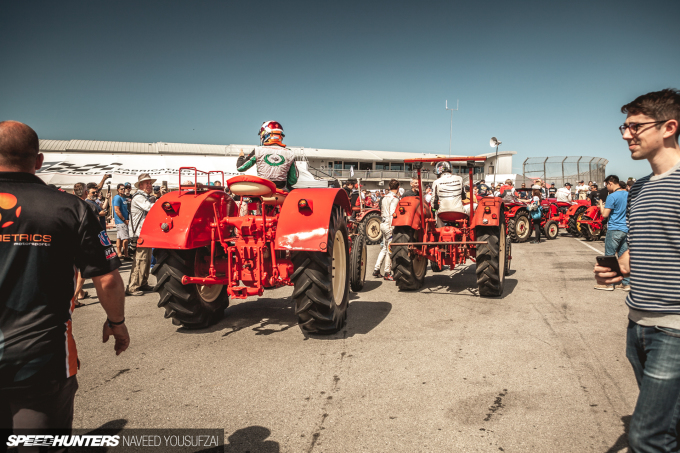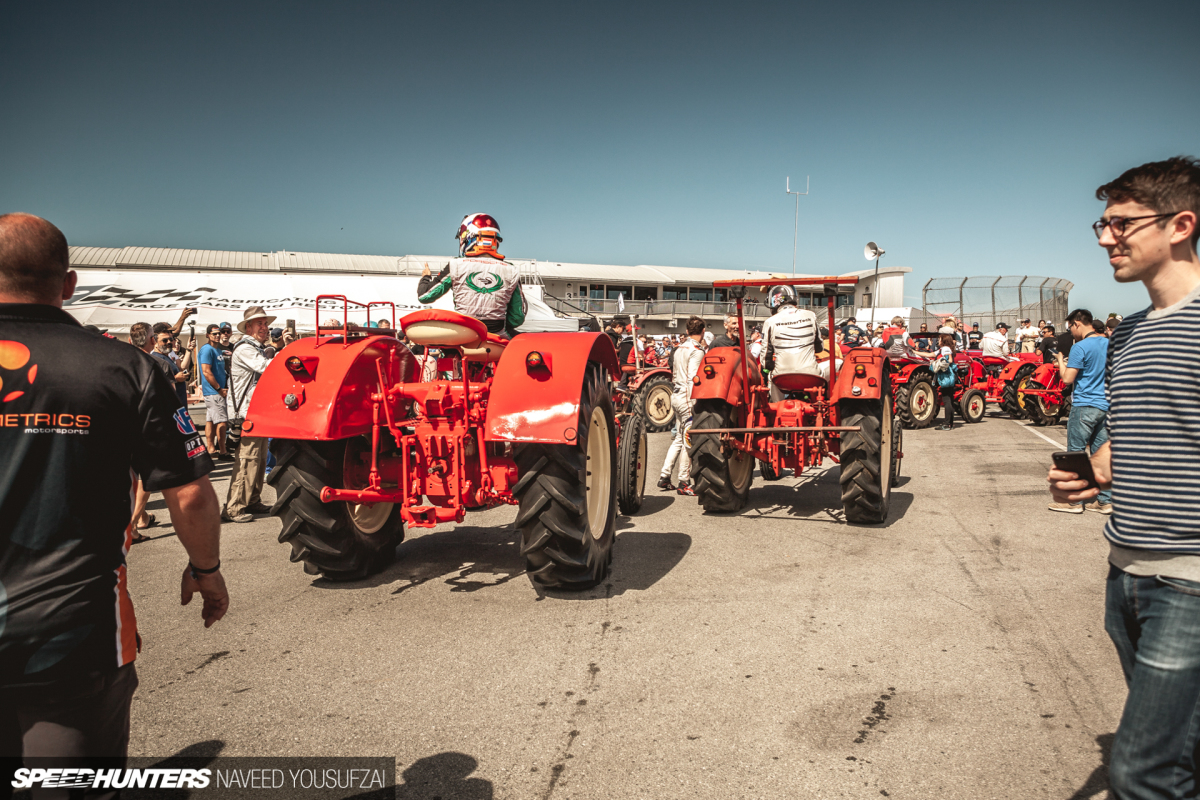 The drivers lined up on the opposite end of the track from where their rigs were lined up, and after a traditional countdown, sprinted to their tractors and set off.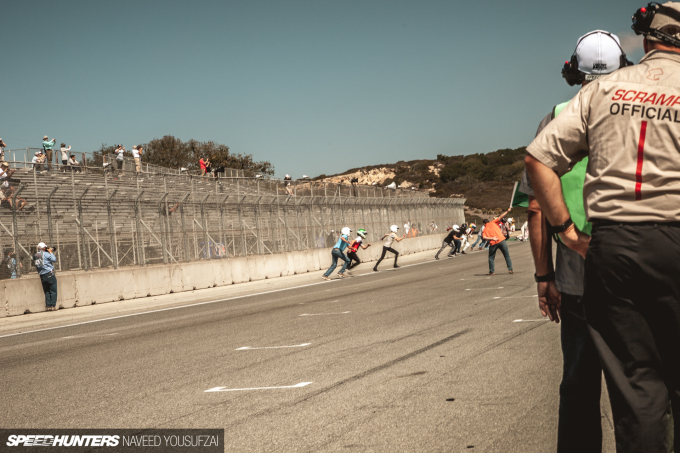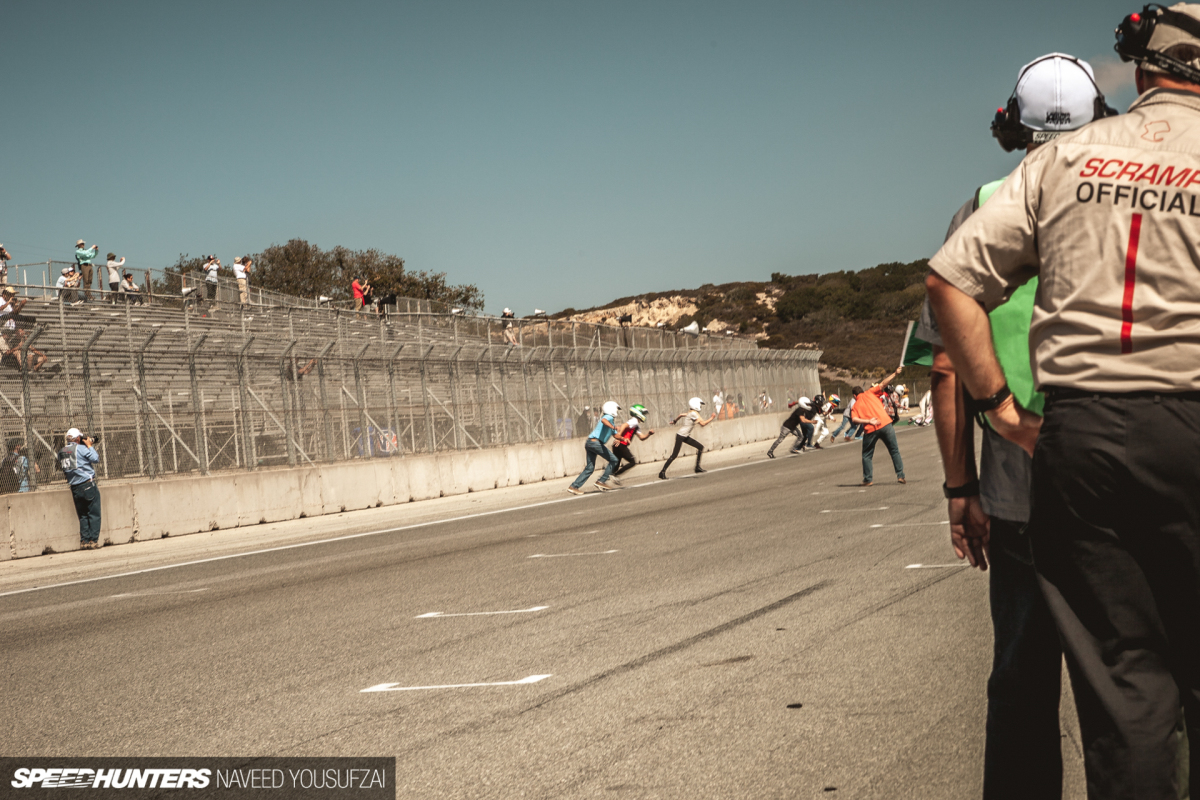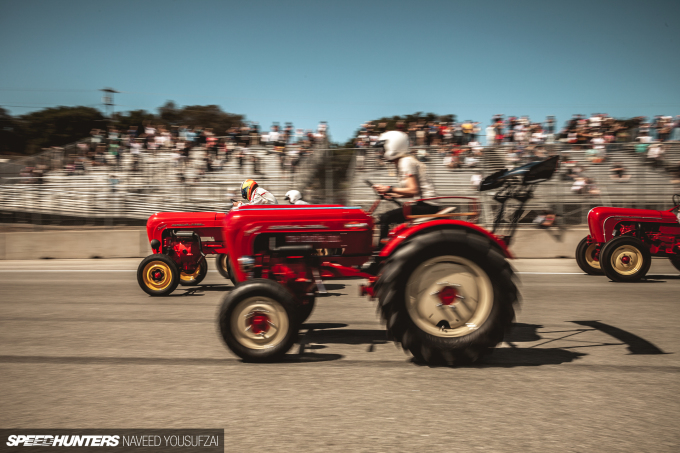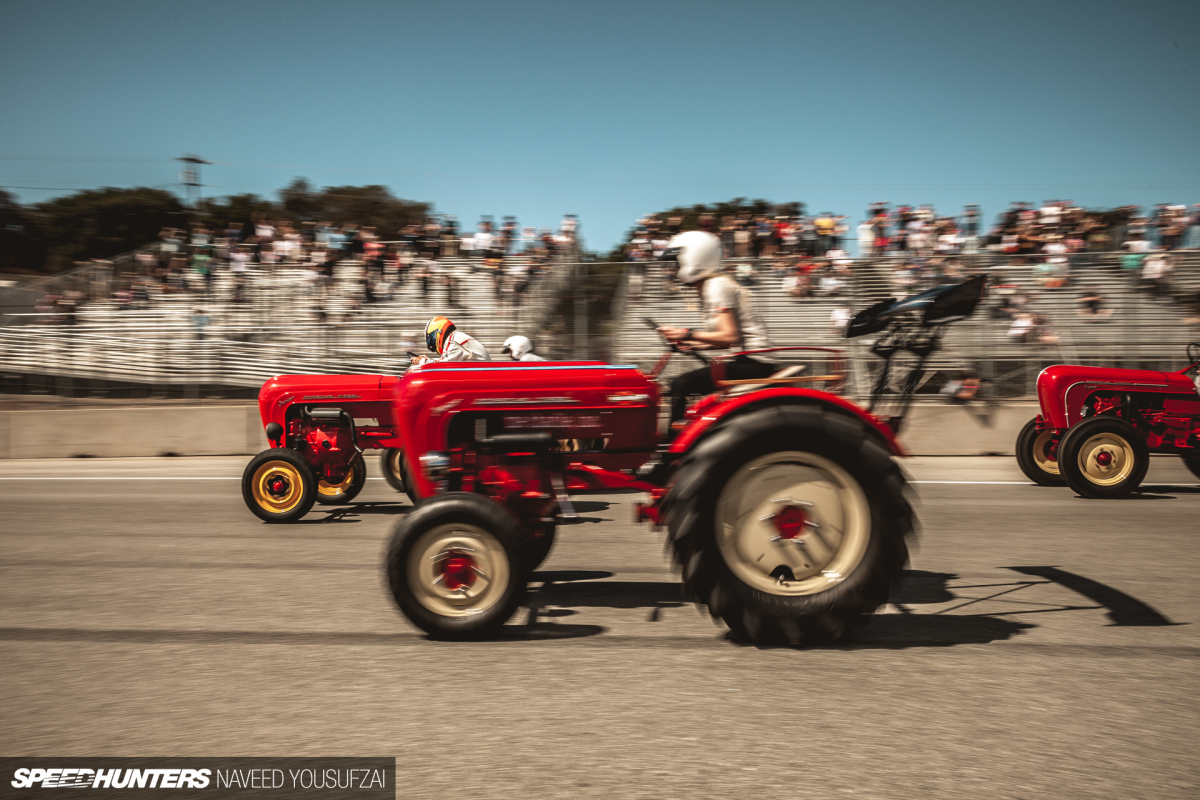 This was probably one of the most competitive races I'd ever seen. With a top speed of around 10mph, drivers were neck and neck with skill outweighing speed or performance. Some drivers took rather interesting lines through the curves, while others embraced aerodynamics.
One particular racer stood out most amongst the rest, as his strategy was to add weight by pulling a trailer filled with mini versions of the same tractor he was racing. Unfortunately, his tactics fell short since he couldn't seem to catch up with the field.
In all seriousness though, I absolutely loved this specific race. The smiles on the crowd, the laughter and joy were all felt through everyone. The energy was incredible.
I have to give the organizers a tip of the hat on this one, as it was designed to bring the fun back into racing, which we tend to forget when obsessing over lap times and track position.
Reflection
As the weekend came to an abrupt halt, the excitement and energy levels slowly declined by the end of Sunday. I, along with members of the Gruppe, were exhausted and ready to make the journey back to the northern part of California which most of us call home.
My goal with this article was not only to add to the profusion of Rennsport Reunion stories that have been published throughout the week here, but to also try and really make you feel what it's like to be part of such a prestigious and sought-after event.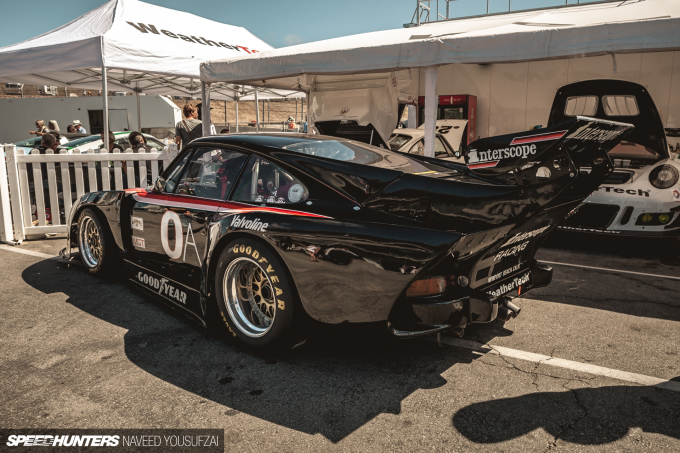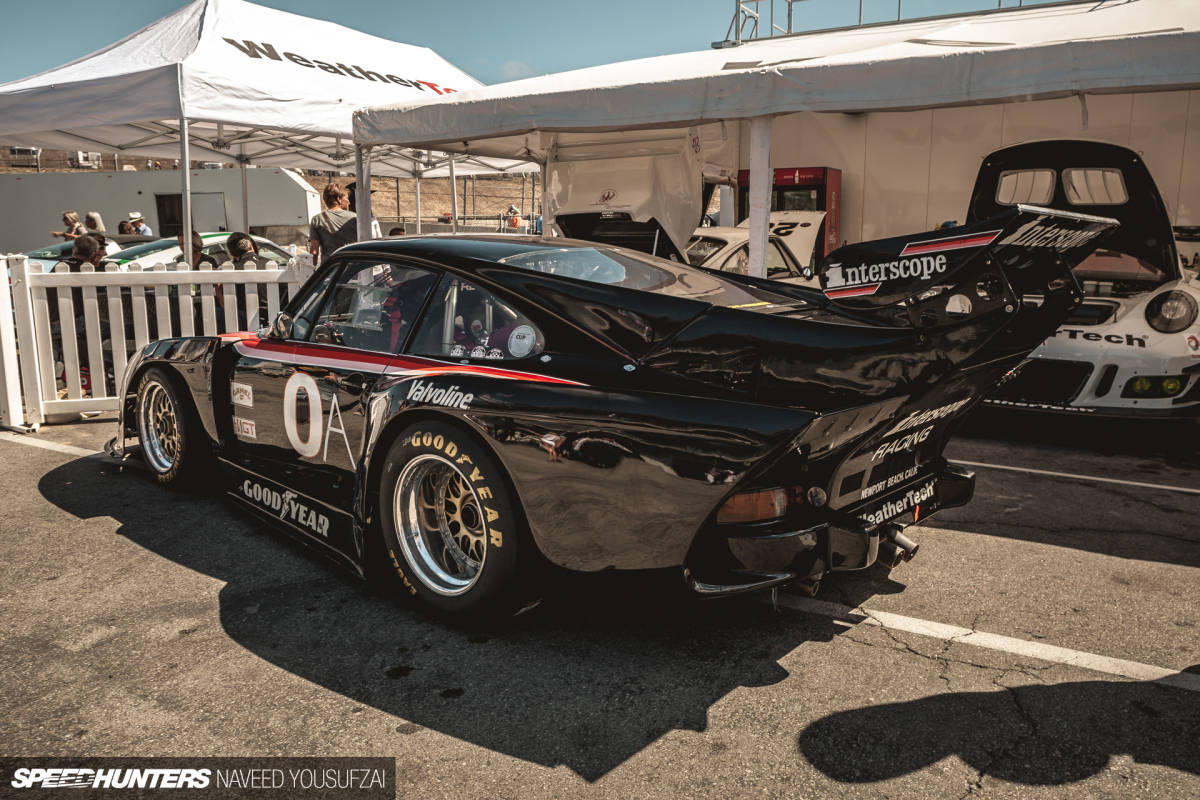 I overheard some spectators making comments about how 'everything was the same', but the truth of the matter is that Rennsport Reunion is one of the only single-manufacturer events that I've attended where it was the exact opposite of that statement.
Whether it was the GT cup cars, multi-million-dollar vintage racers like the 917 Ks, or even the corral of endless 911s, I never once felt the feeling of repetition.
Everyone had their own style. Everyone made some sort of statement with their cars. My perception was not that of having a half-full or half-empty glass of wine, but rather how the pour is executed.
I've included an abundance of photos from all aspects of the event which I feel portray just that.
Naveed Yousufzai 
Instagram: eatwithnaveed
Cutting Room Floor