IMSA & America
If there's one marque that seems to universally get all enthusiasts riled up, it might just be Nissan. As the featured brand for this year's Rolex Motorsports Reunion, it was great to see such a diverse crowd attending the event. While vintage racing has often been something that, well, vintage people seem to most enjoy, Nissan brought a significant dose of relevancy for the rest of us. While there's always a good mix at the RMMR, the flood of old school JDM racers was something extra.
It seemed like the paddock was a bit more packed this year too, and I'm sure the younger crowd played a bigger part in these numbers. This is great news not just for motorsports and enthusiasts alike, but for the race tracks themselves, which always seem to be hard-pressed to comfortably stay afloat. I'll touch on this topic later, but for now it's Nissan's time for the limelight.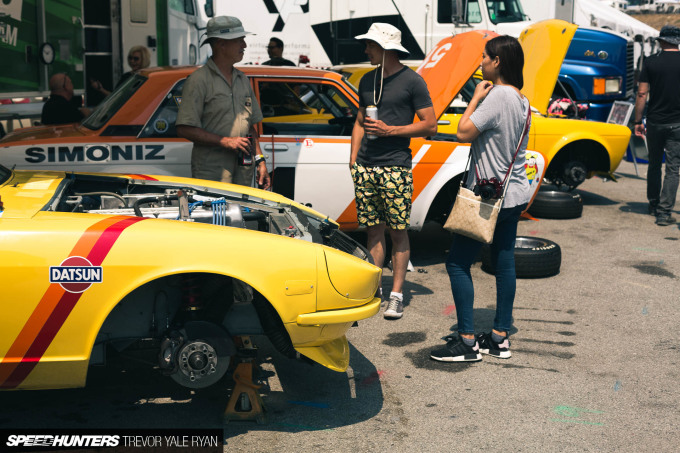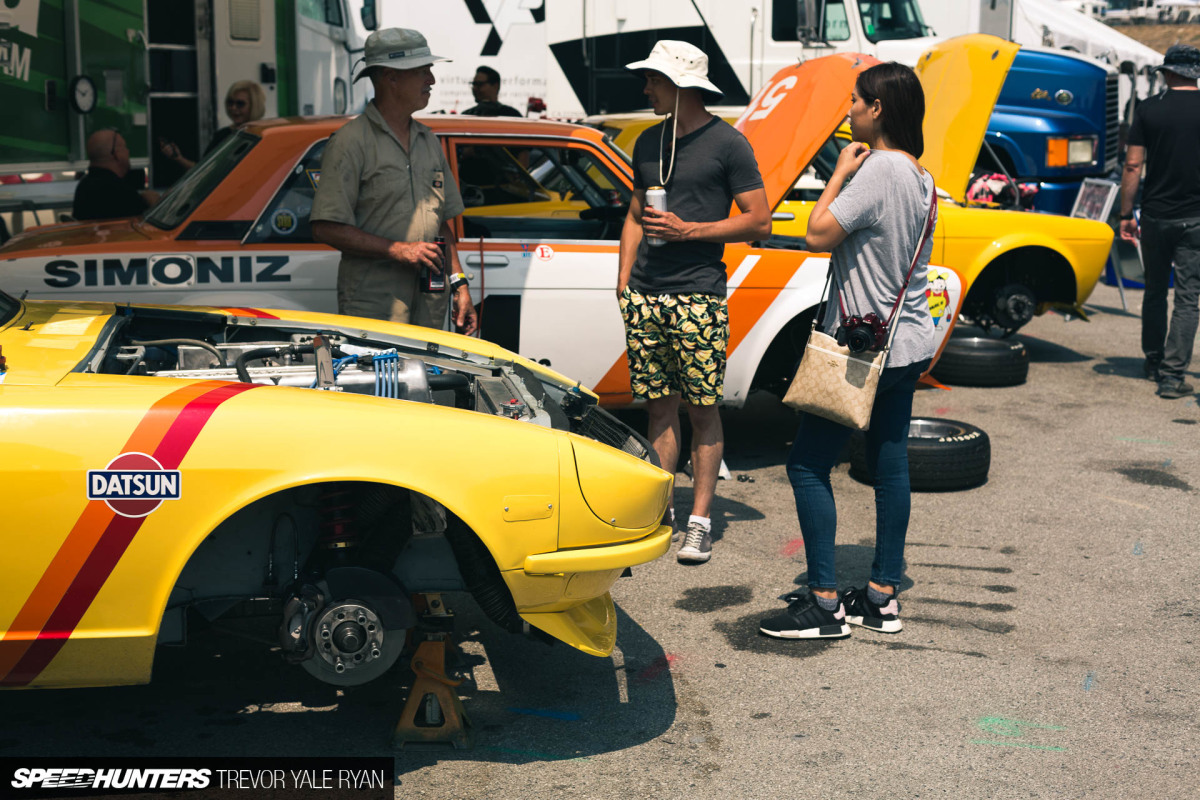 This is the first time a Japanese car company has been "honored as the featured marque" for the RMMR. It's a theme I've seen over and over this year too, from the Petersen Automotive Museum to other areas around Monterey Car Week. With a disproportionate amount of Datsuns and Nissans taking over the place, I had more fun at Laguna Seca than I ever have before.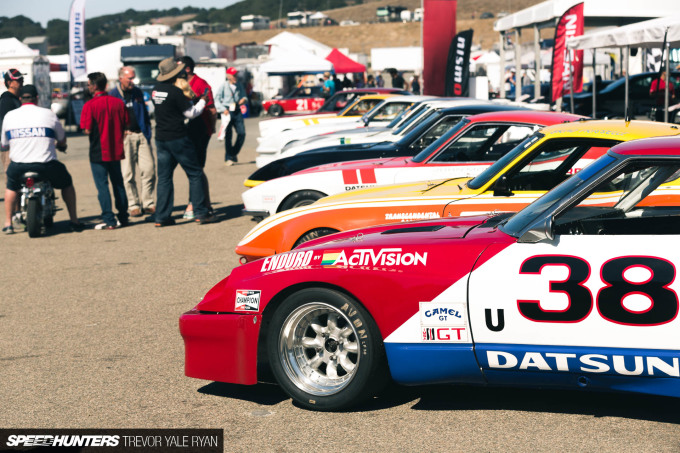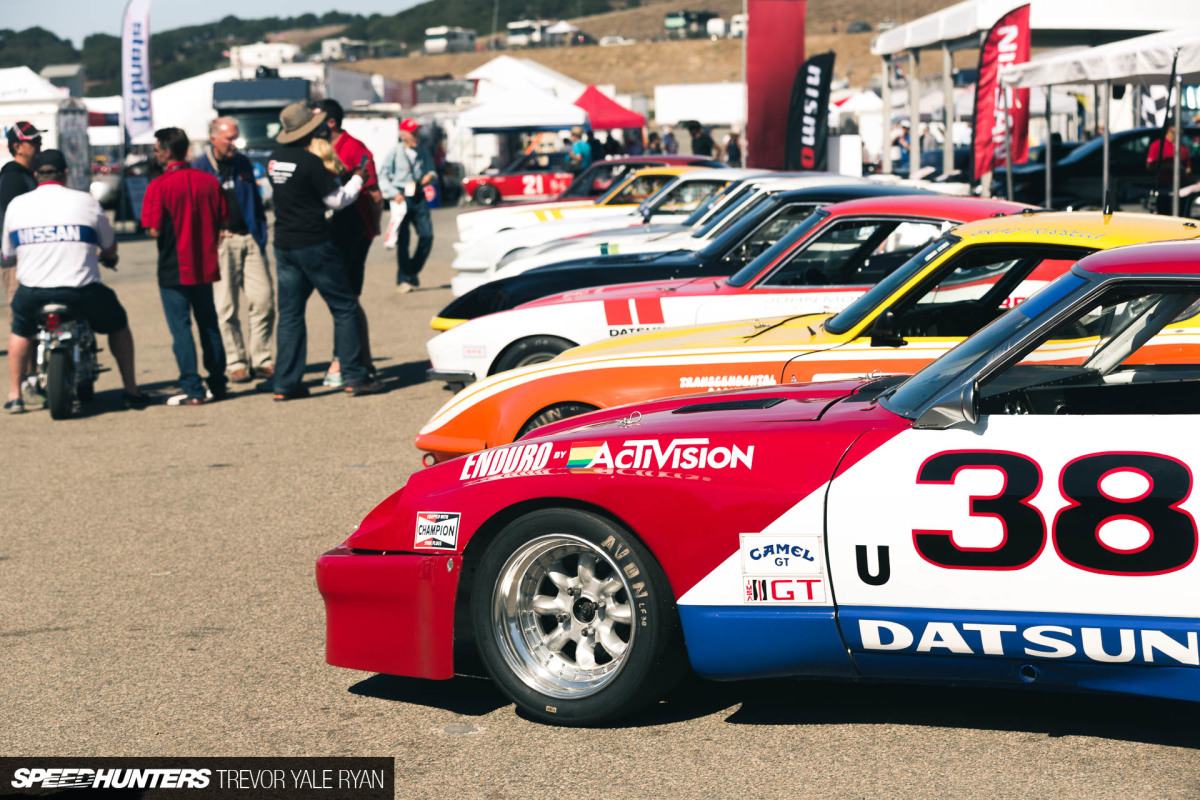 It was so cool to see the Nissans transforming over the years, from Datsun econoboxes to full-on IMSA racers which share almost nothing with their street-going variants.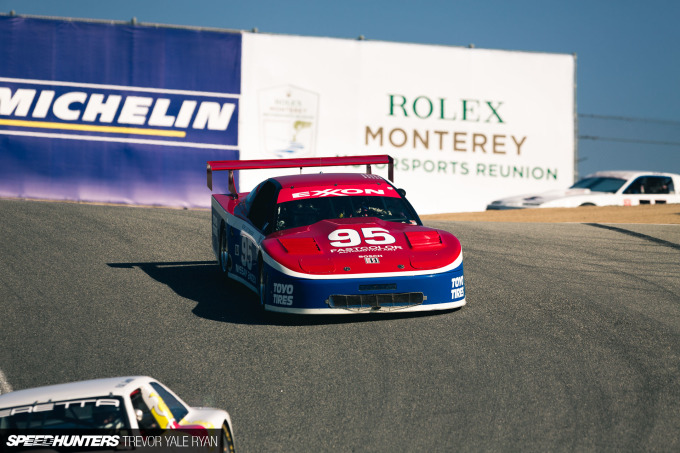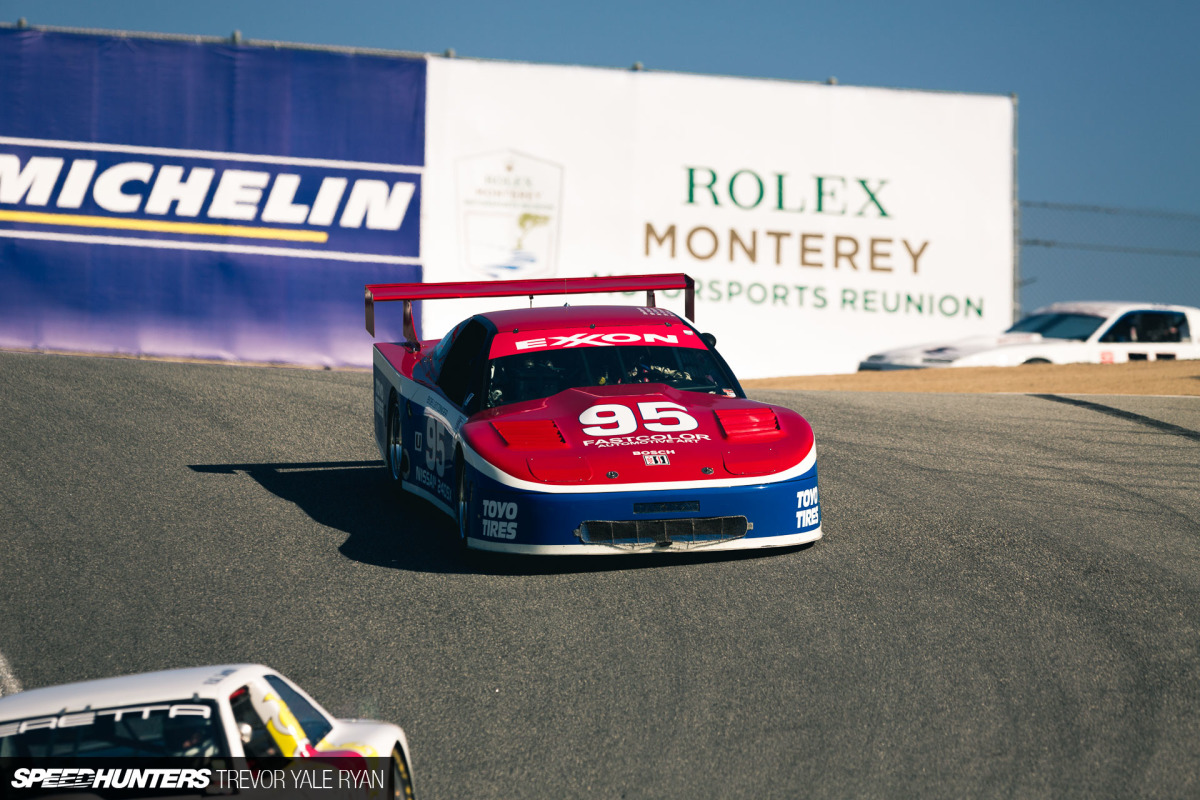 The Nissans which captured my attention the most were the GTO and GTU IMSA racers, starting with this '89 240SX. Having seen S13s in so many forms over the years, it's really cool to get an up-close look at the race-ready factory guts and bodywork alike. With Nissan taking the IMSA GTU title first in 1991 and then through 1993, the S13 has had great racing success in North America.
Featuring a tube frame chassis with a VG30 shoved in, this 240SX is its own special sort of beast.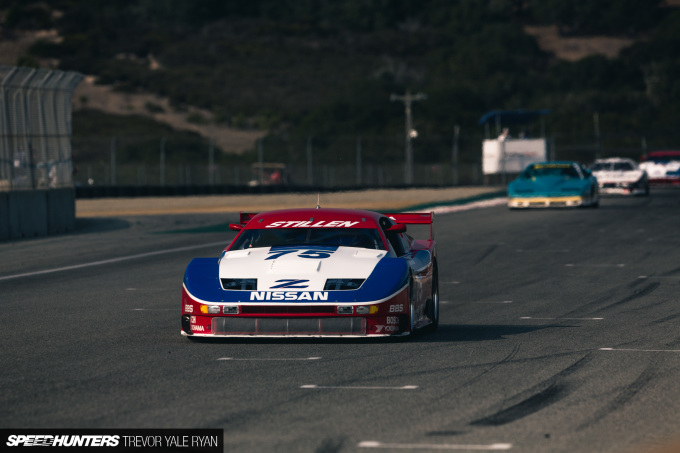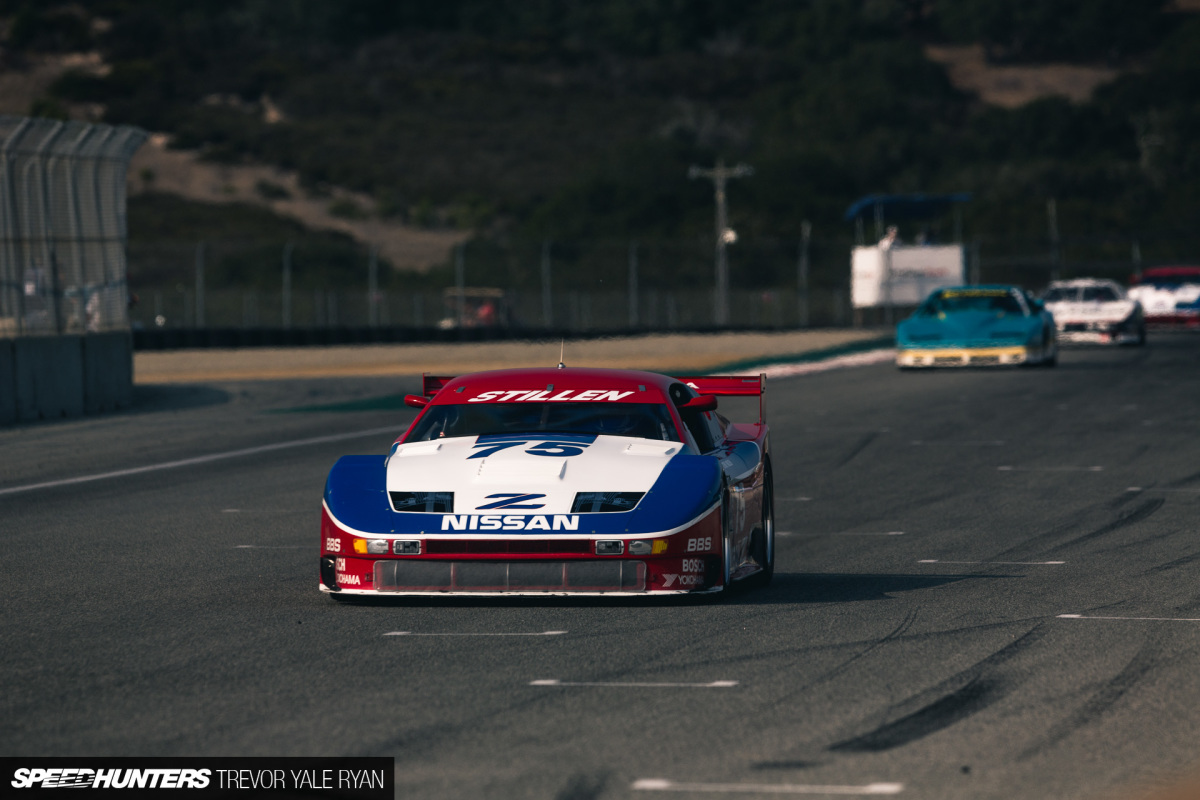 Moving on a couple years, a pair of 300Zs attacked the track as well; a '91 300ZX-T as well as a '90 version.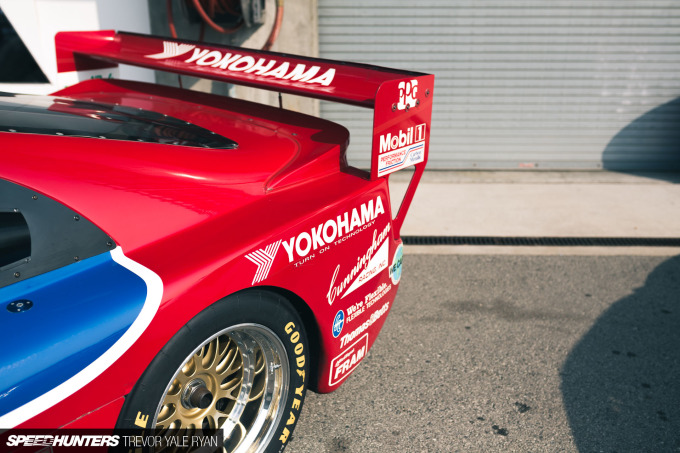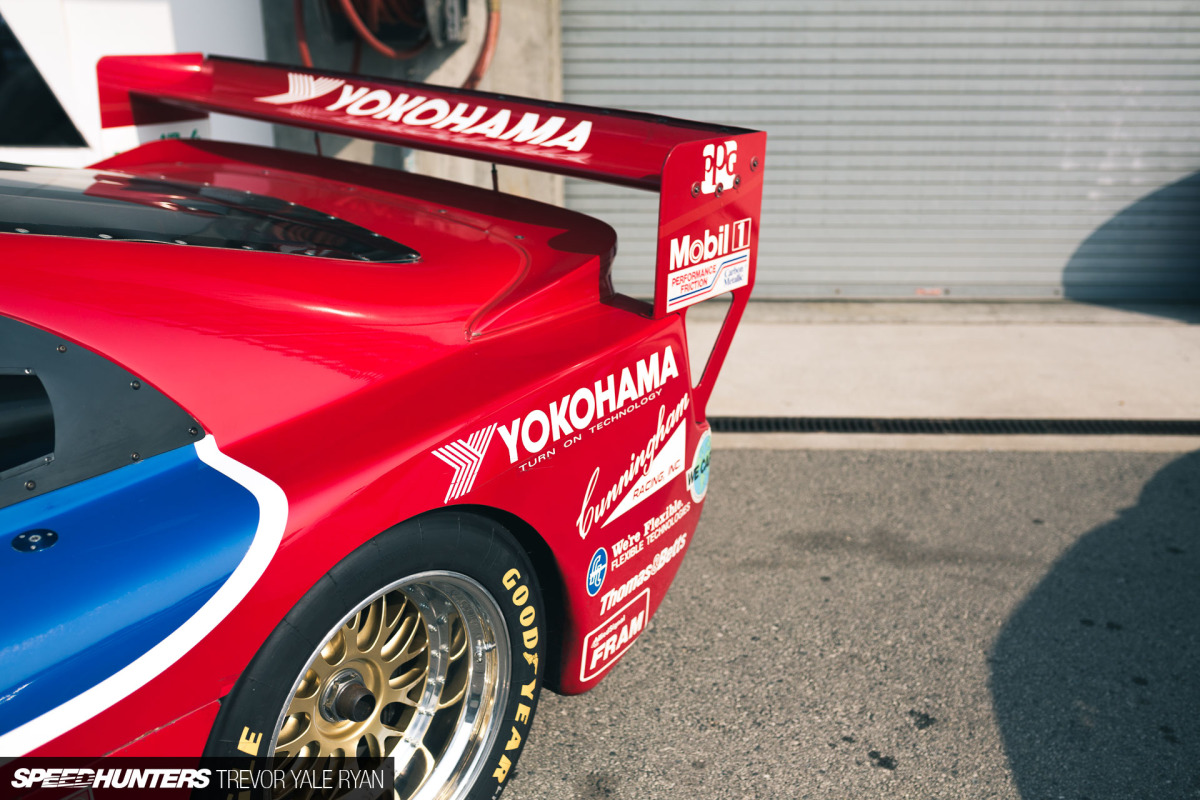 While no Nissans found themselves in the top 10, the 75T car finished 11th in a field of 45 on Sunday.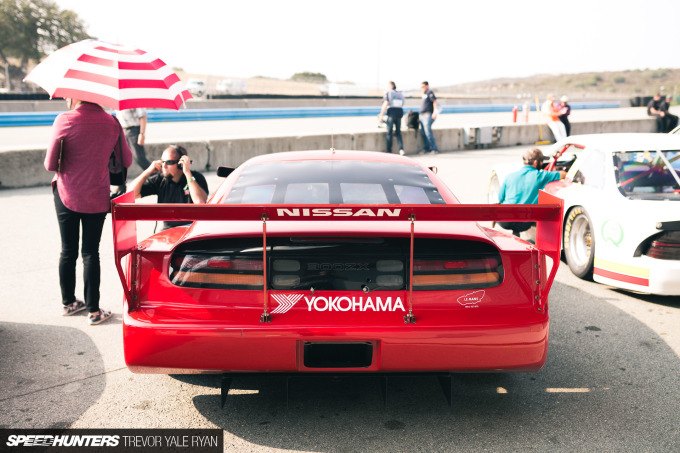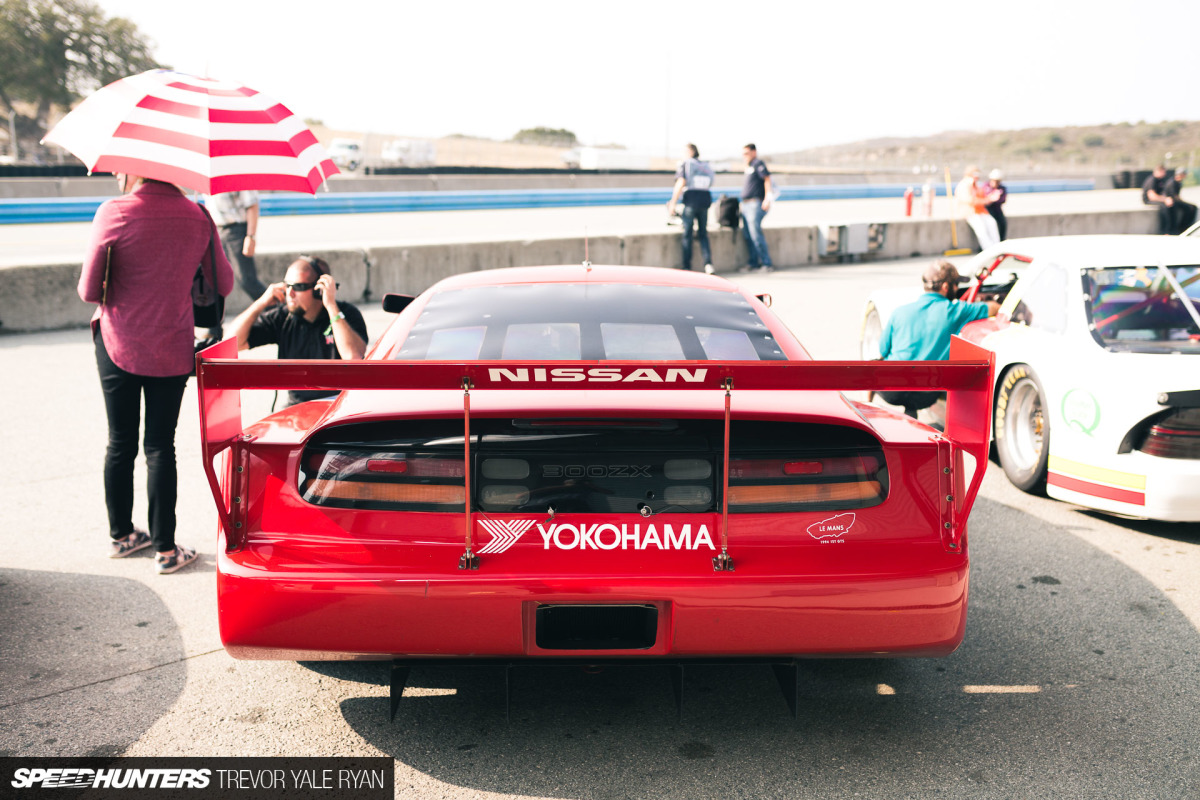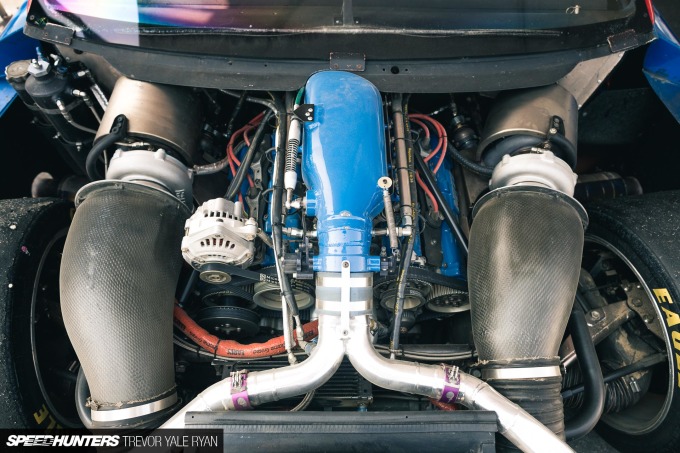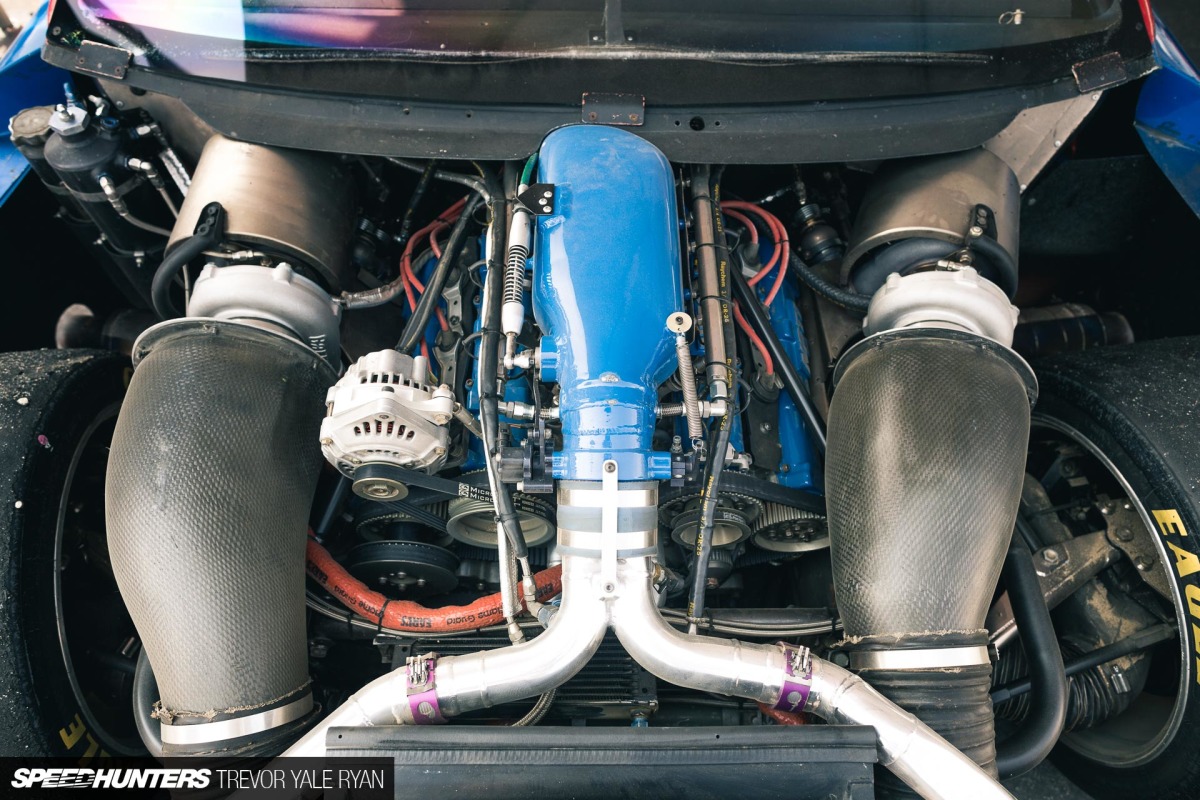 If you're a turbo sort of person, this might be the car for you.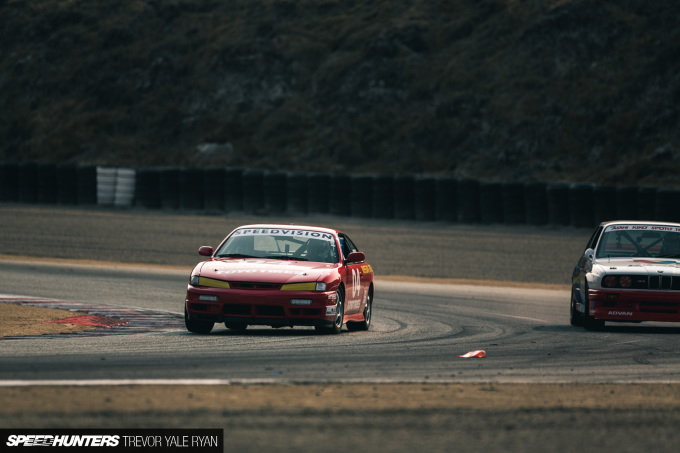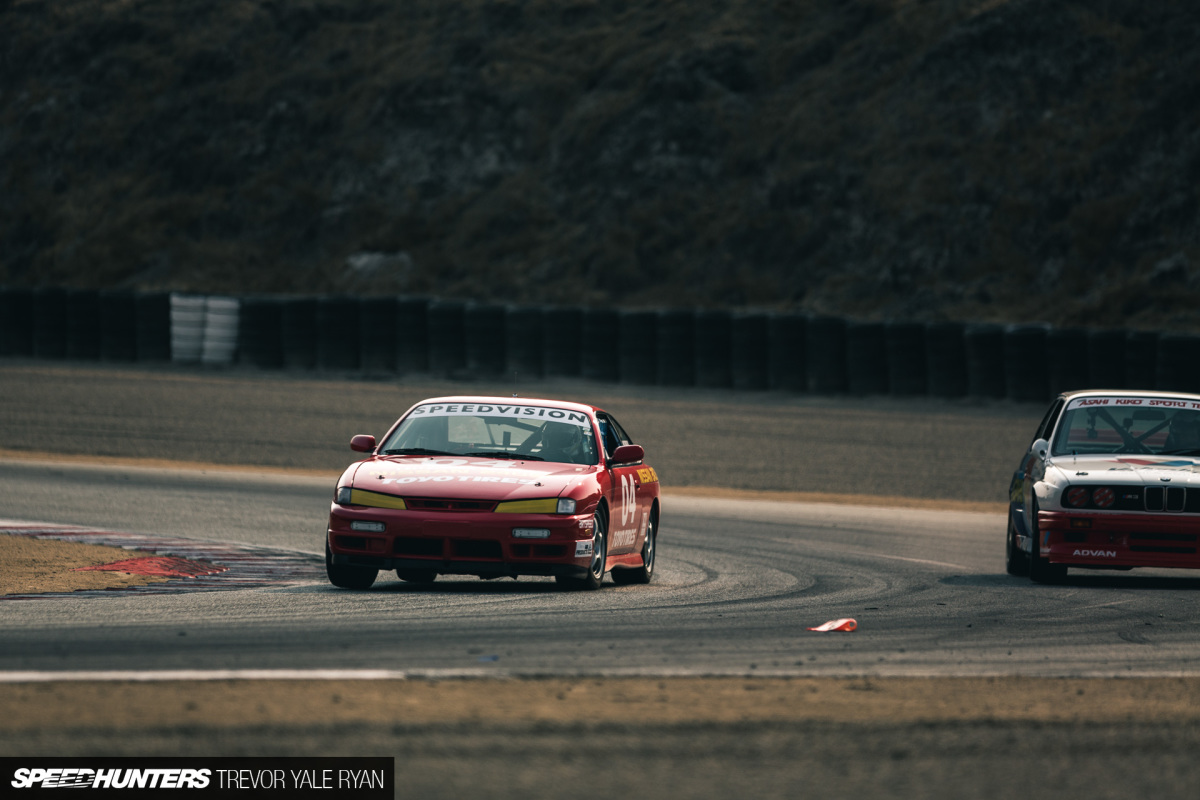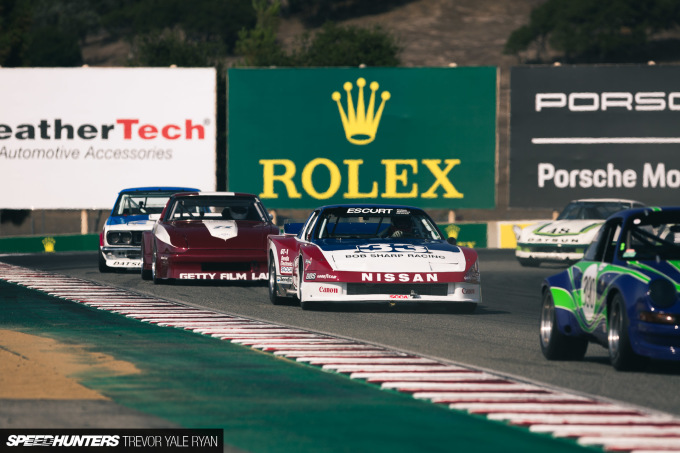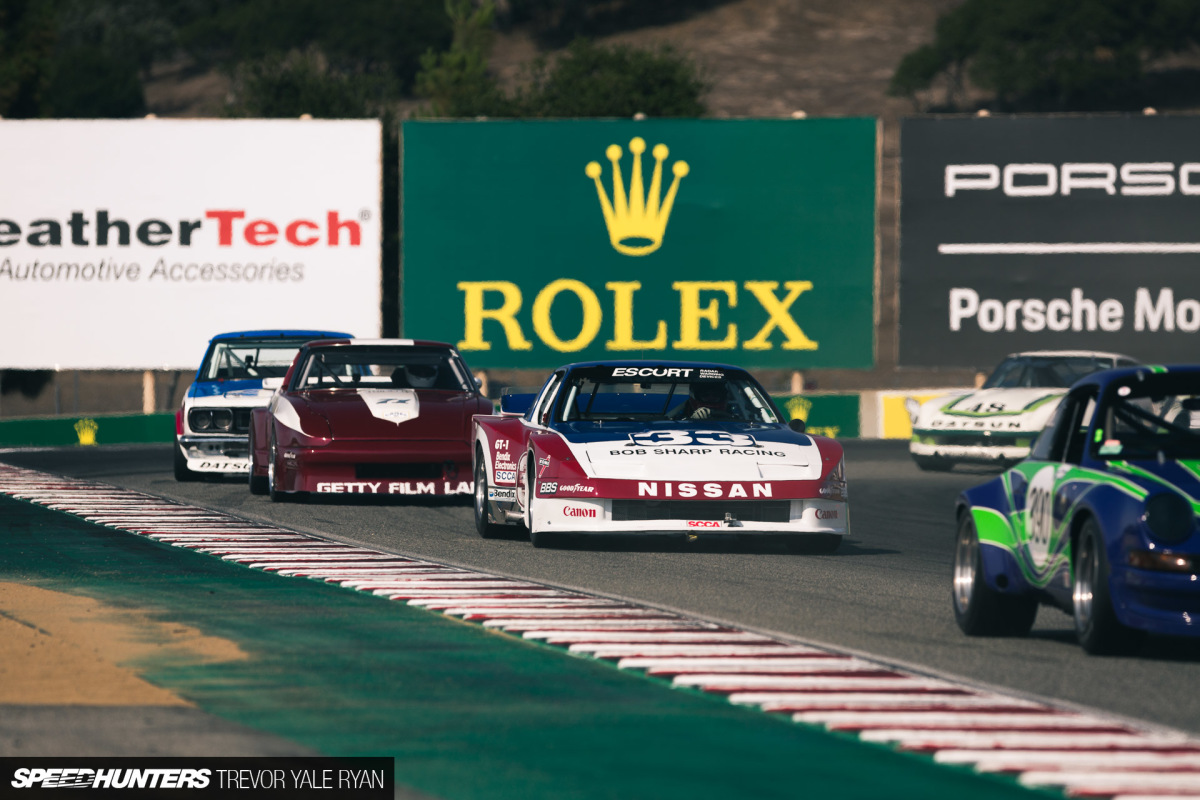 A number of other '80s and '90s IMSA-classified Nissans also came out to play over the weekend, each one special in its own right.
Old School Cool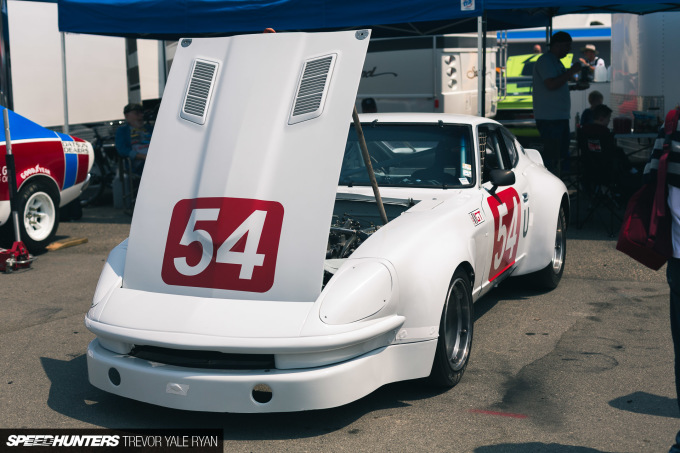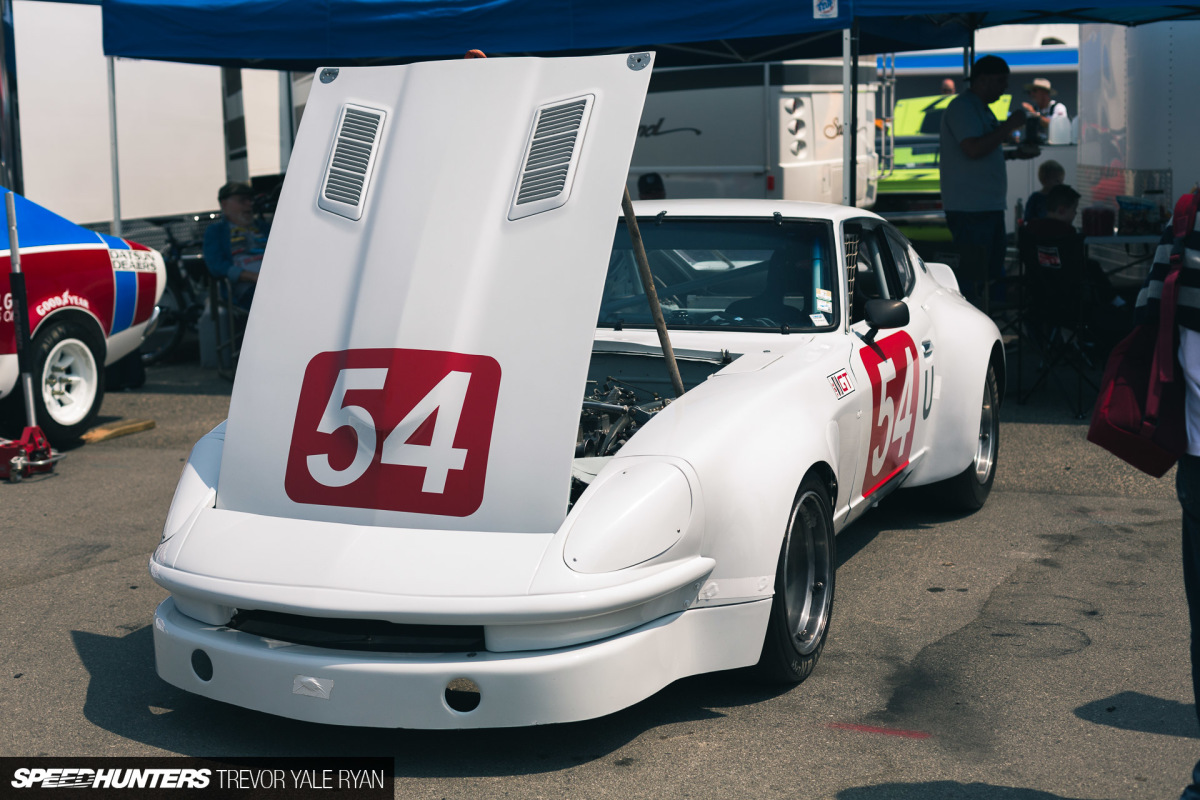 Of course, it couldn't be a Nissan weekend without a strong showing from the S30 chassis.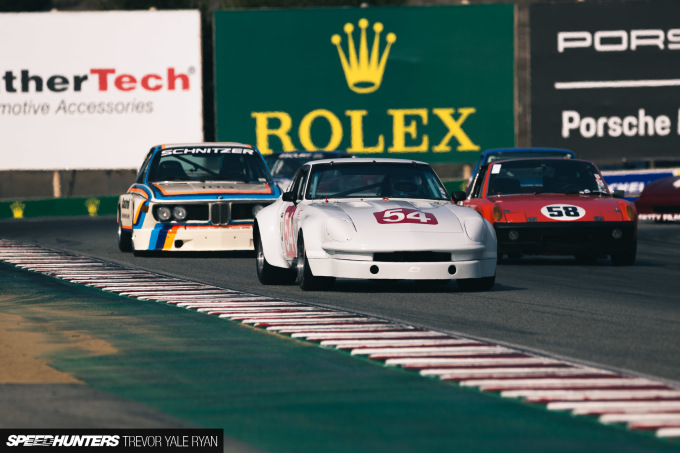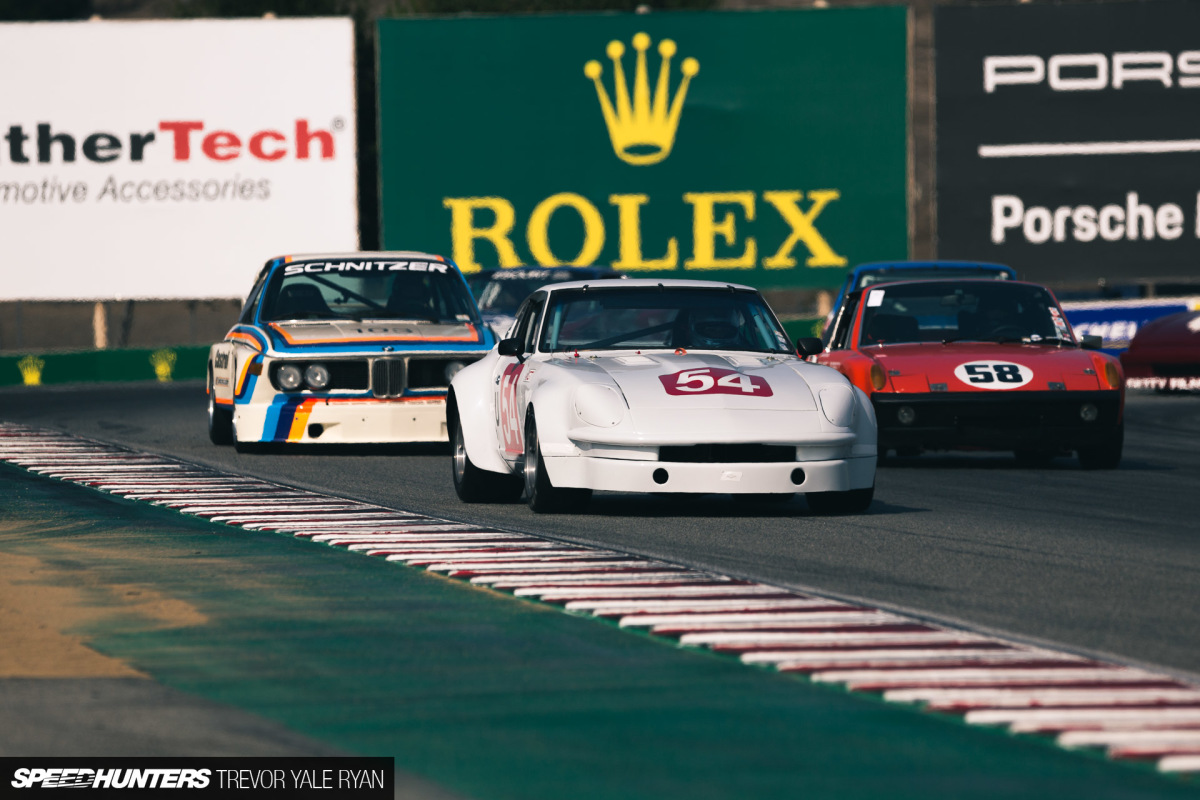 Group 5A was dedicated to 1973-1981 FIA, IMSA, GT, GTX, GTU, and AAGT cars. With Datsuns taking on the likes of the BMW 3.0 CSL and Porsche 935s, this was probably the most fun class to watch.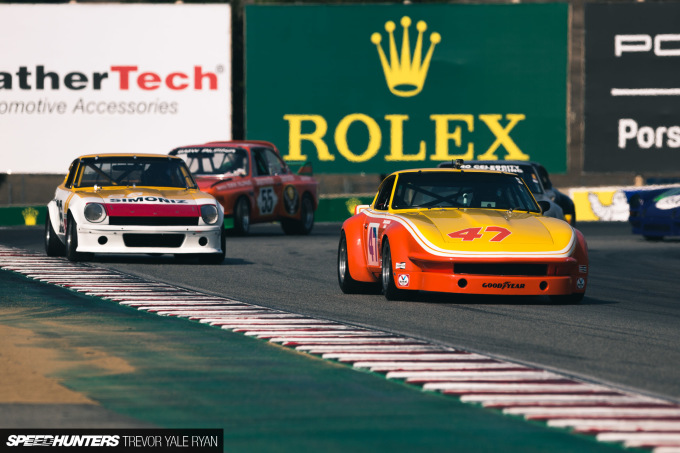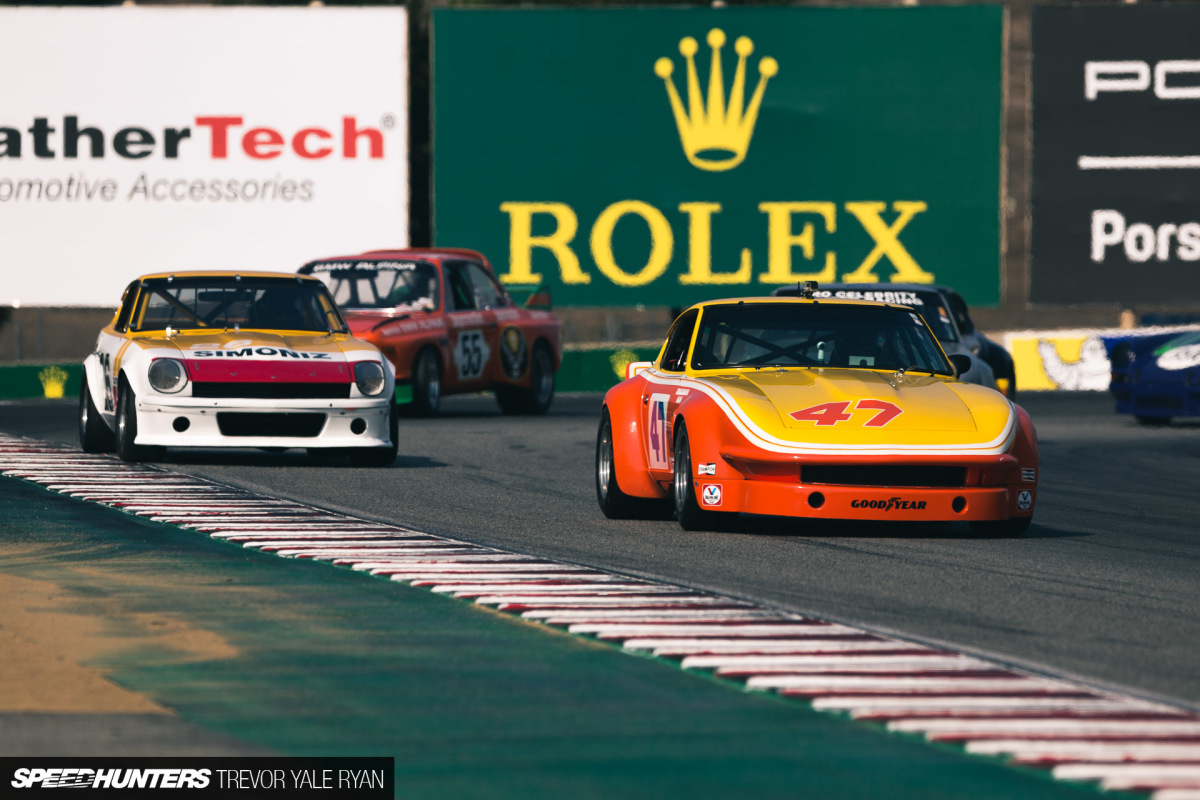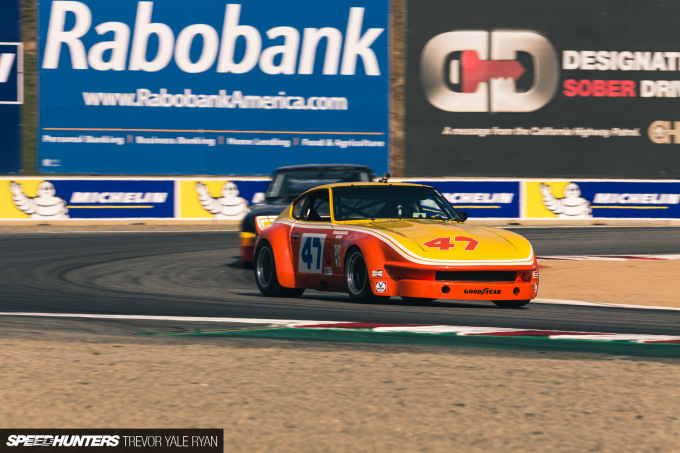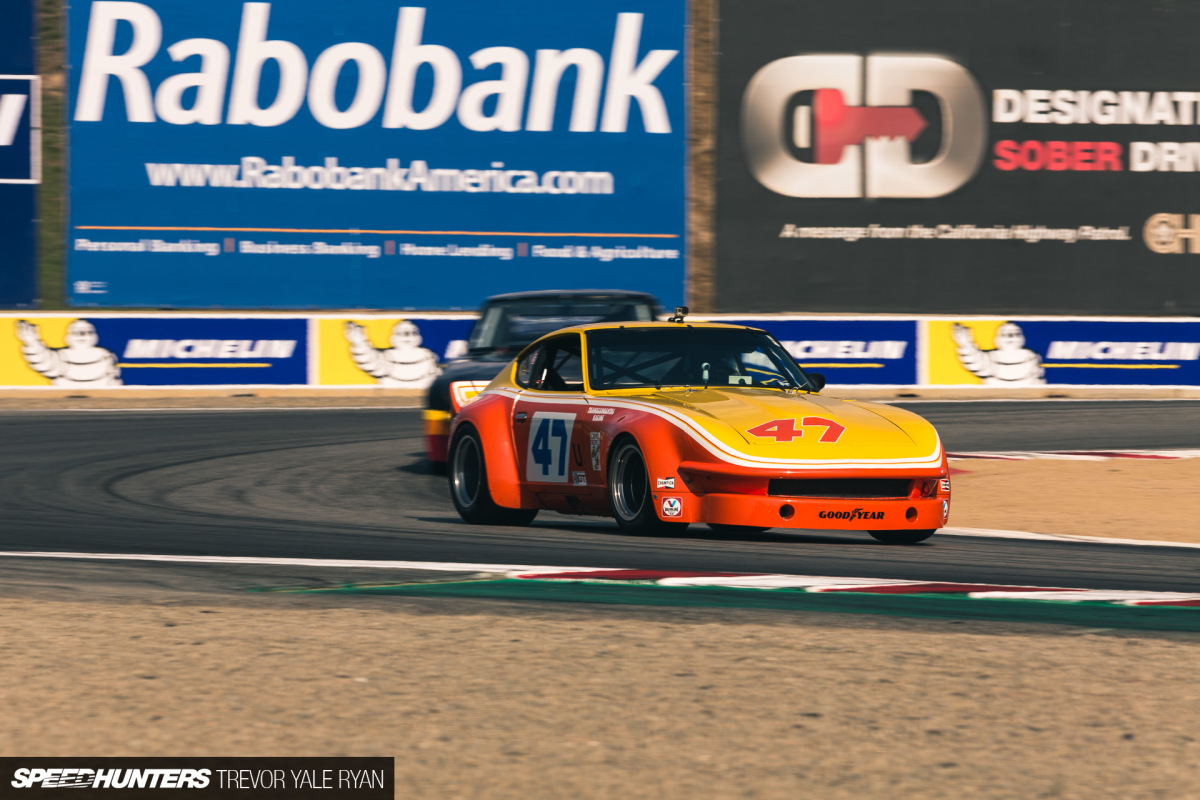 There were 55 cars in this category at WRLS over the weekend, each car as stunning as the next.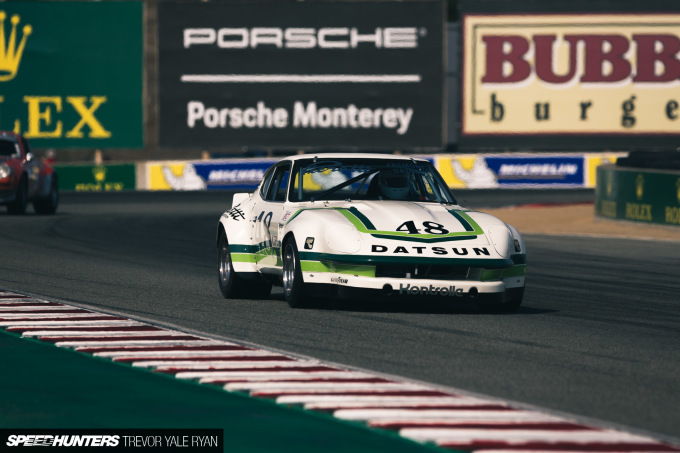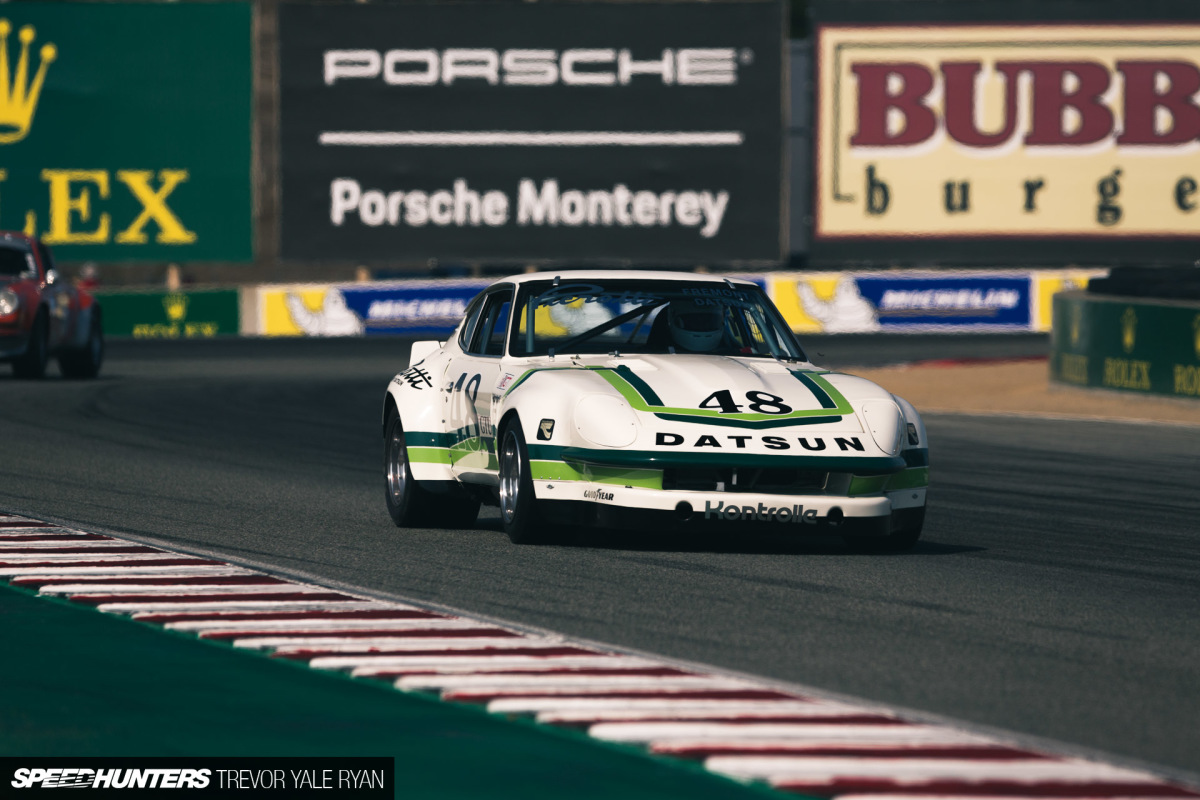 This '73 240Z previously went head-over-heels on a race track in the '70s, but the chassis was discovered and recently meticulously restored. Keeping vintage motorsports alive obviously comes with a huge investment of both time and money, and I'm grateful for each one dedicated to this cause.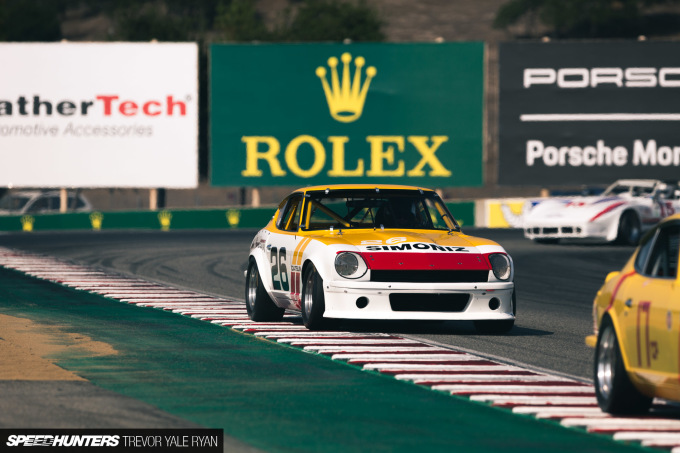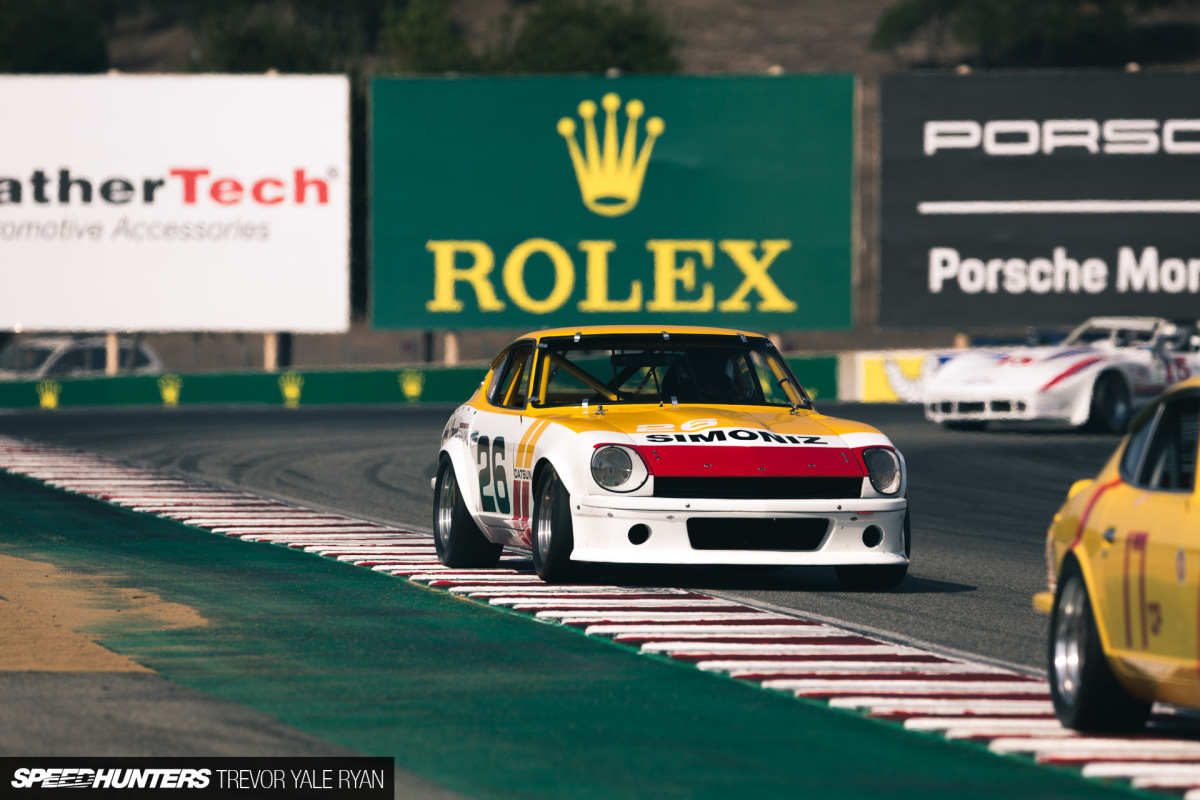 I was seriously impressed with the turnout here, especially since the owners and drivers only had last-minute notice that Nissan would indeed be the featured marque.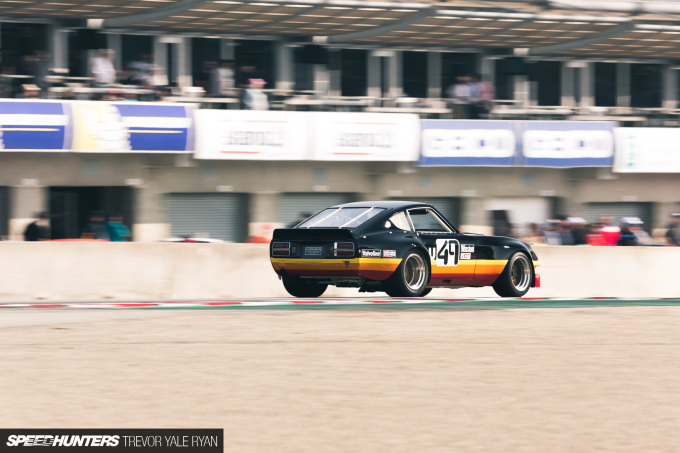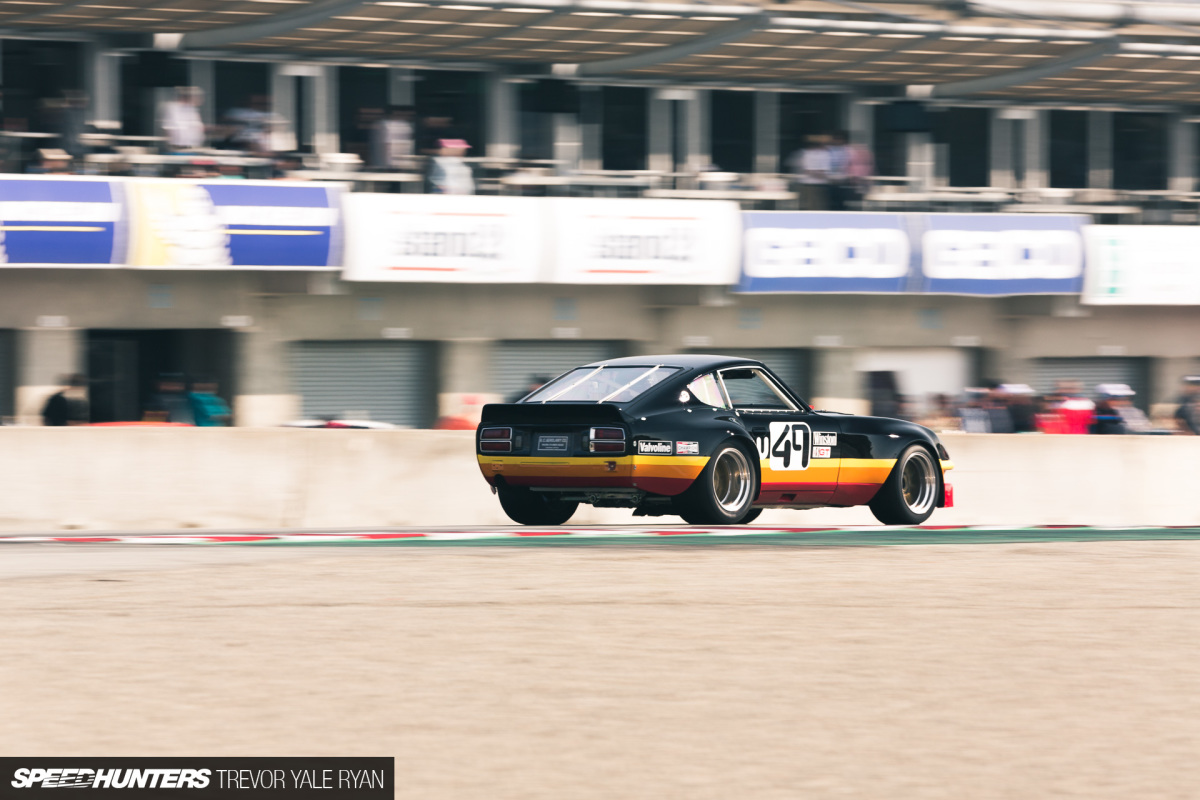 Still, over 50 vintage racers from the brand showed up on race day. That means with roughly 500 total entries spanning 15 groups, 10% of all cars at the 2018 Rolex Motorsports Reunion were Nissans.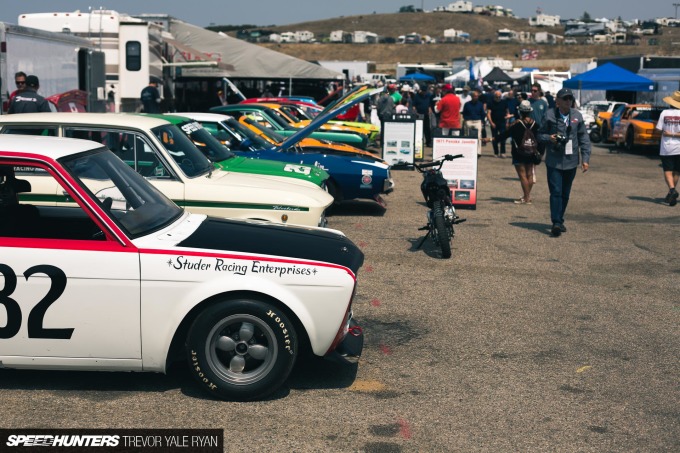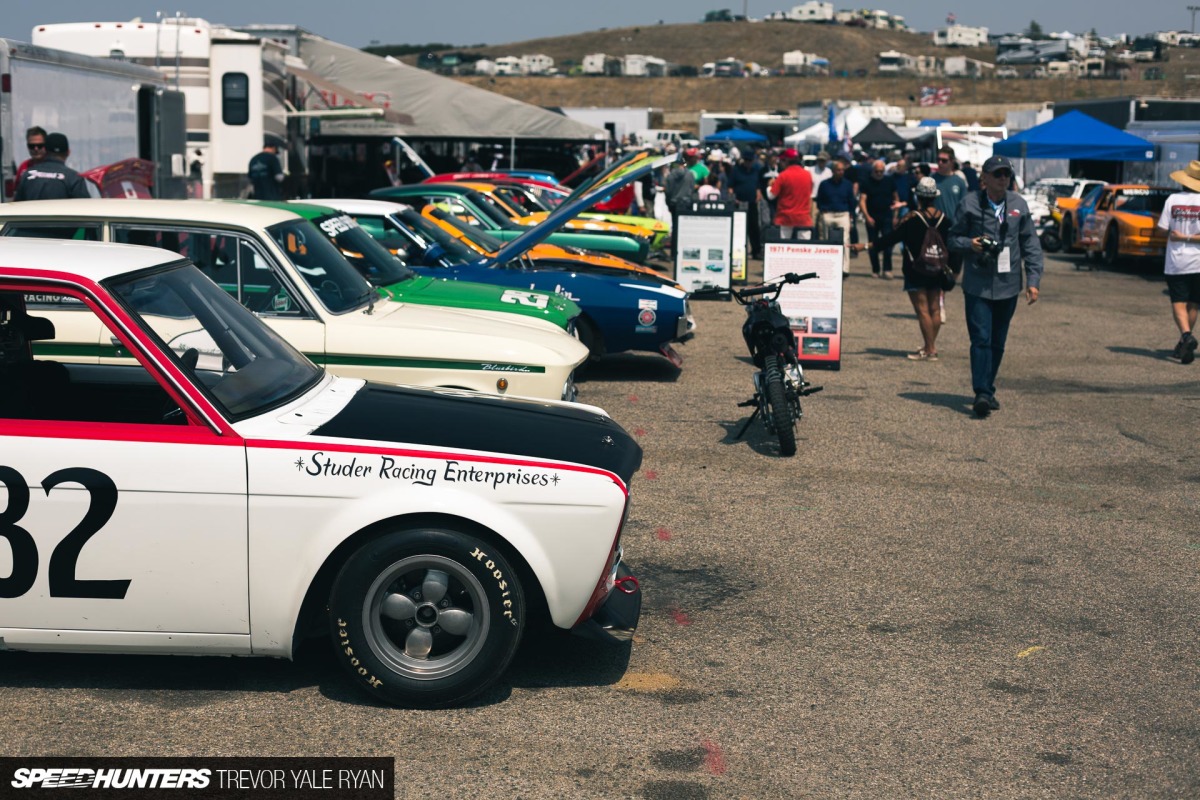 This included everything from the 510 and beyond, and it was great to see so many people appreciating Nissan's storied race history from decades past.
Nismo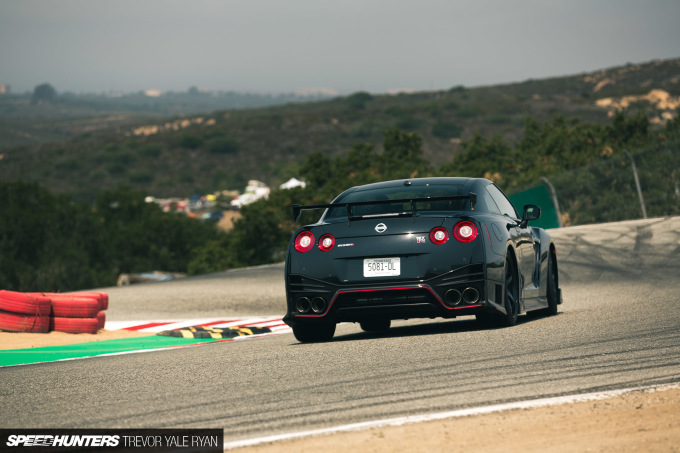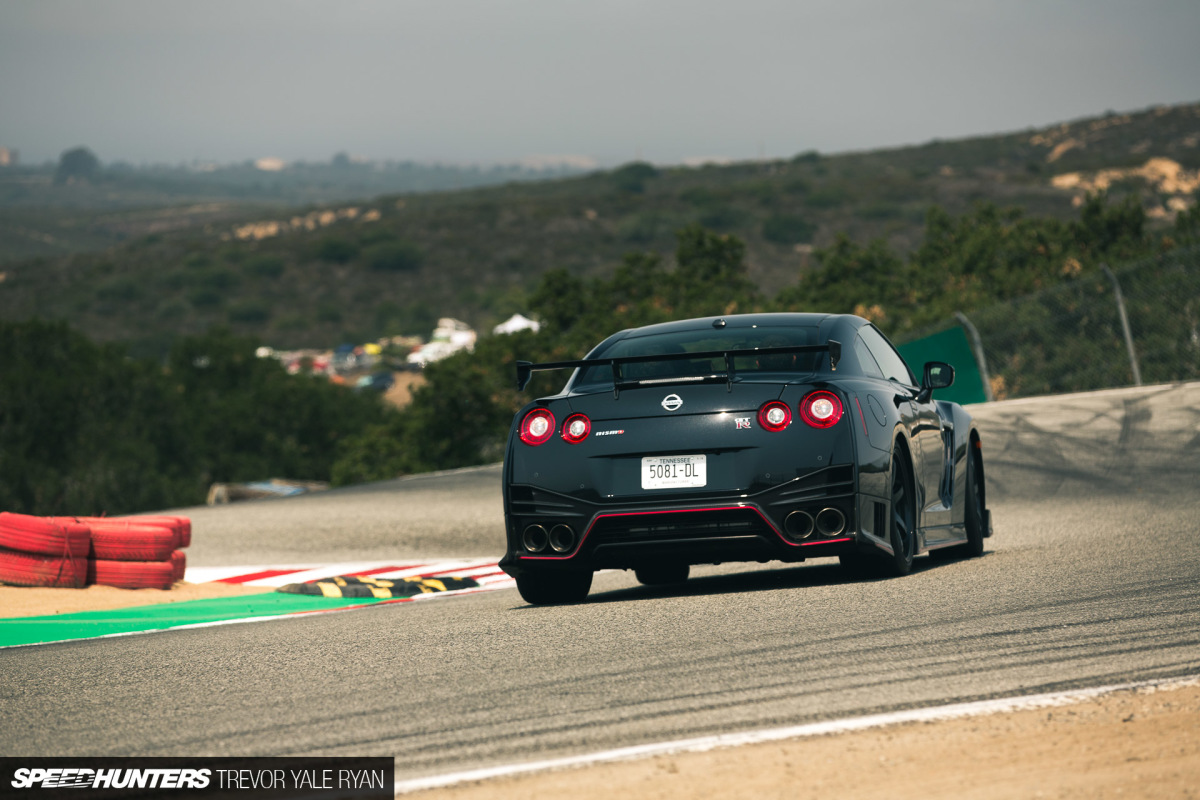 With a strong Nissan and Nismo presence around the paddock, lunchtime provided an opportunity for newer tech to blast around the course and down The Corkscrew.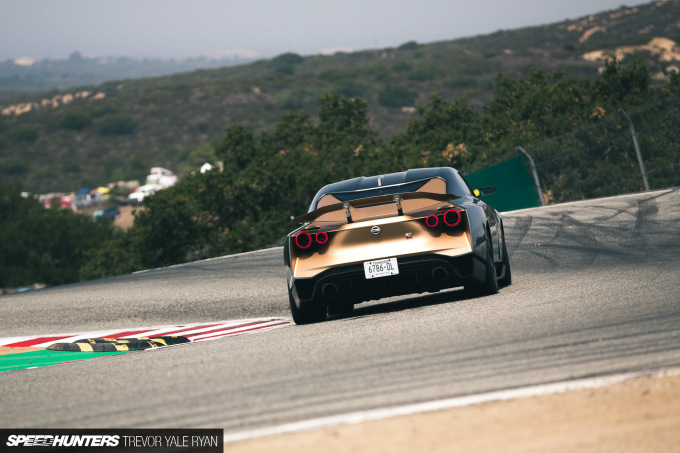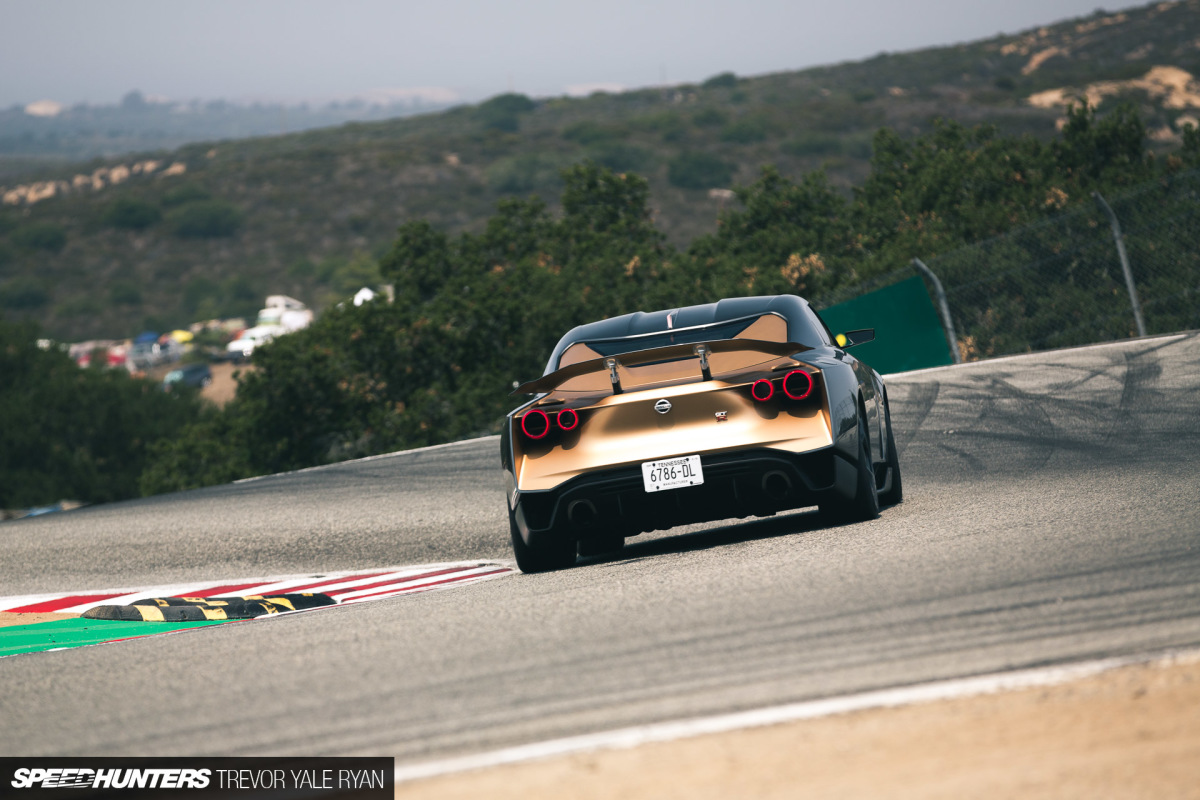 I still can't decide if I can get behind the Italian GT-R50 rework, though. I'd be more interested in seeing what Nissan will bring to the table with the R36, but I suppose we have to get fancy with what we have available in the meantime.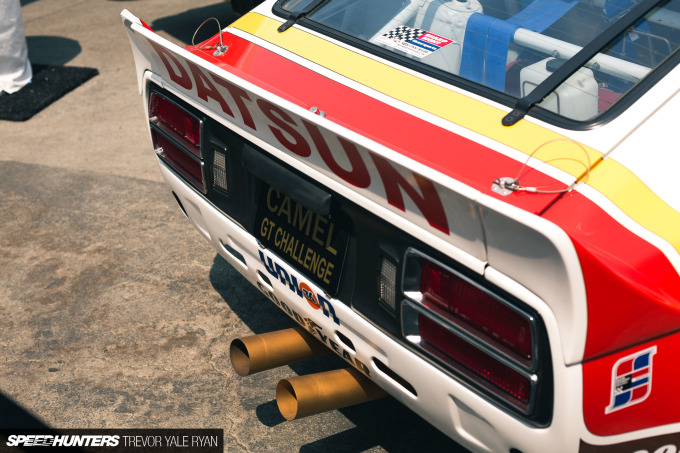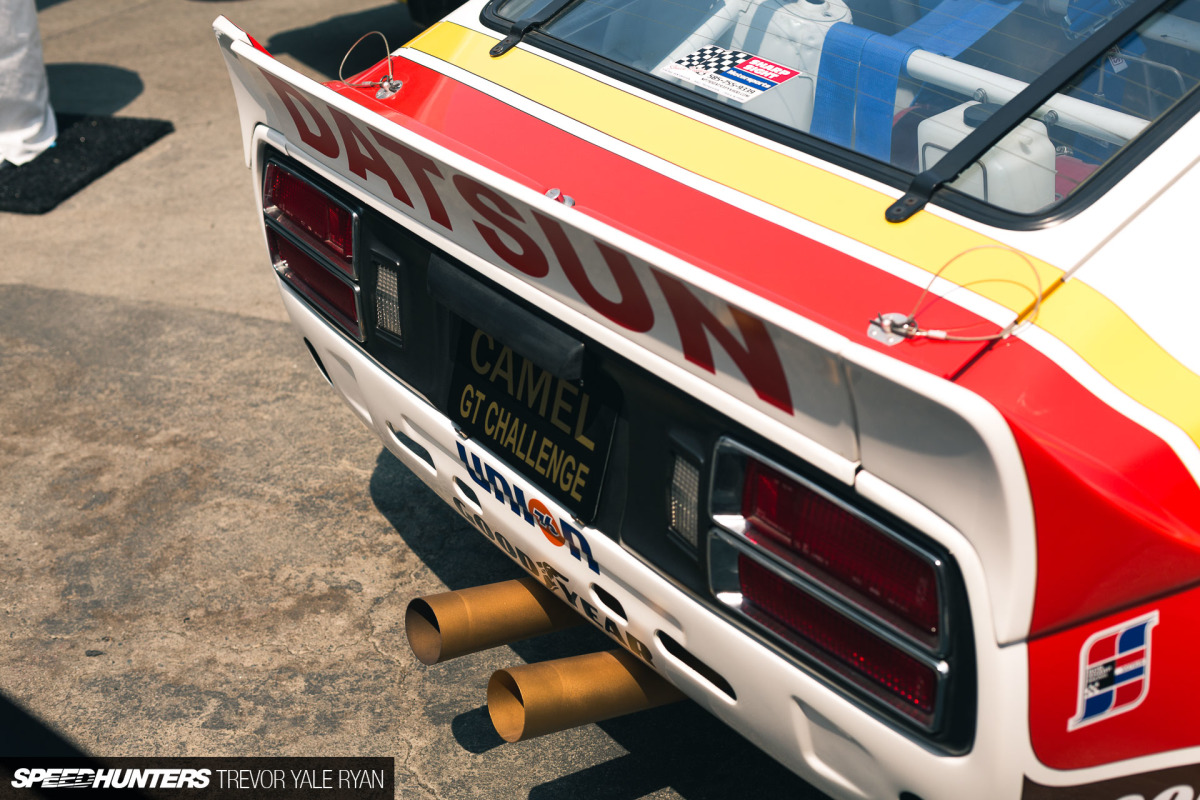 It's always good to rally excitement around your brand, and for me RMMR did exactly that. There was no shortage of exciting Datsun and Nissan machinery everywhere you looked, and I've never wanted to own (or just drive) a period racer as badly as I do now.
While I've always really wanted an S30 chassis to play around with in my own garage, I've never been remotely interested in the later S130. If you've looked at either engine bay side by side, the S130 of the early '80s seems like such a complicated cluster-mess to work on compared with the simplicity of the previous generation. Still, after last weekend, I'd sign up for a 280ZX turbo in a heartbeat.
After all, it's this push from the factory to always improve — even if we seem to think things are sometimes moving in the wrong direction (DCT gearboxes and electric performance cars immediately come to mind) — that shapes the cars of tomorrow.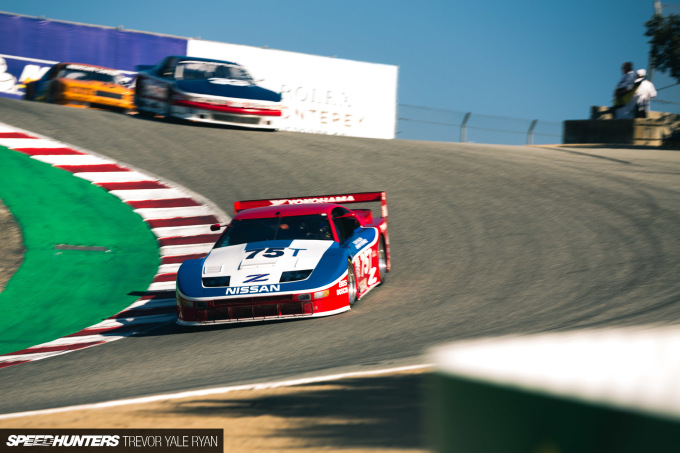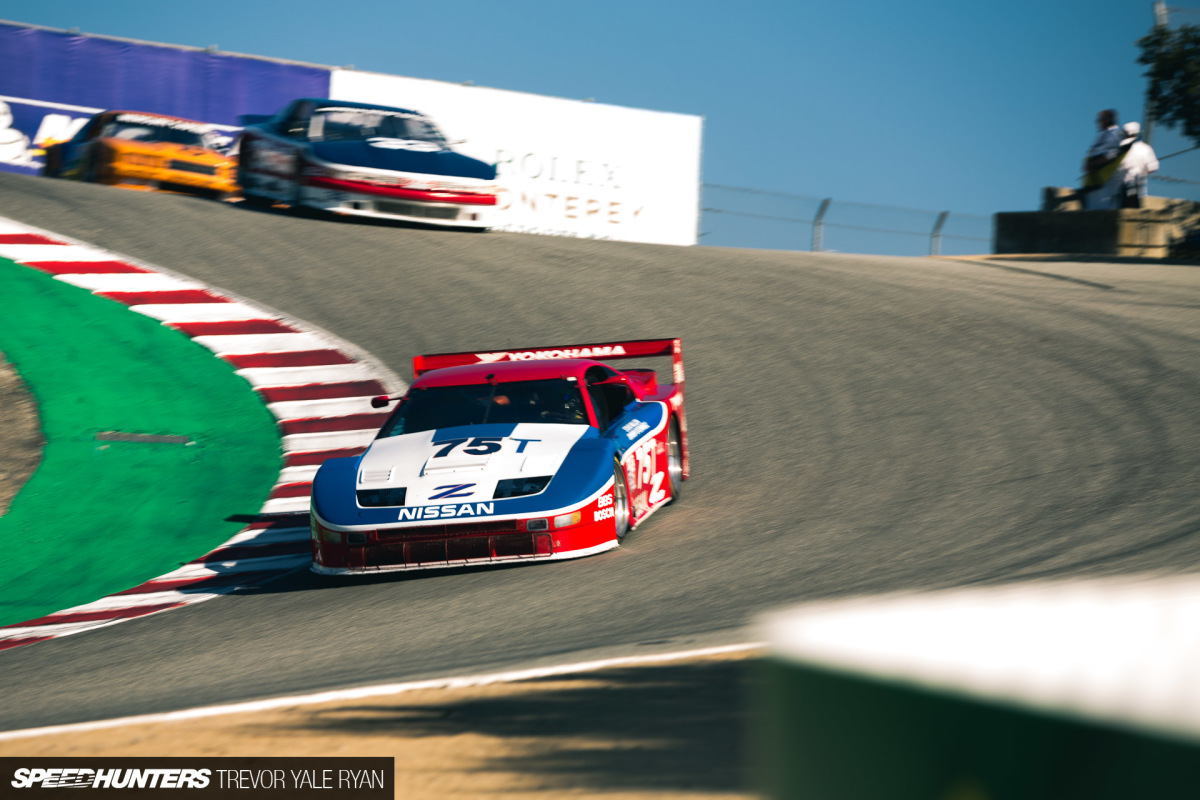 And this is what's so incredibly cool about works race efforts; it's every automaker's chance to show what they're capable of and drum up excitement (or disappointment) around the brand. Factory race efforts have shaped the minds of young enthusiasts for generations and I hope the trend continues.
More than this, I hope I continue to stay involved in this aspect of car culture I love so much. It's always easy to look elsewhere and say that we'd be interested in going to these races, meets, or events if they were closer or cheaper.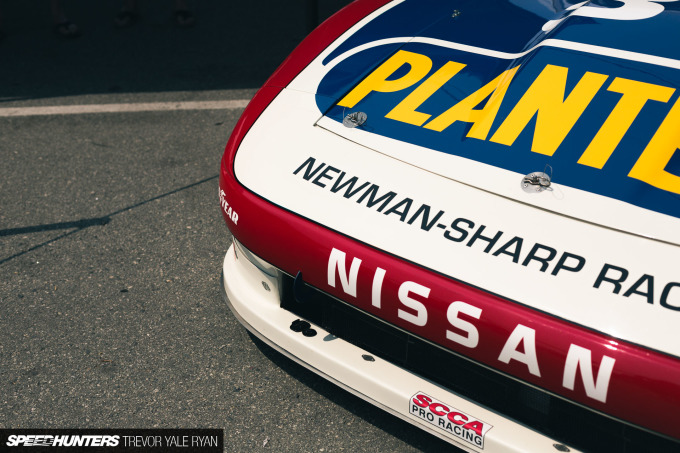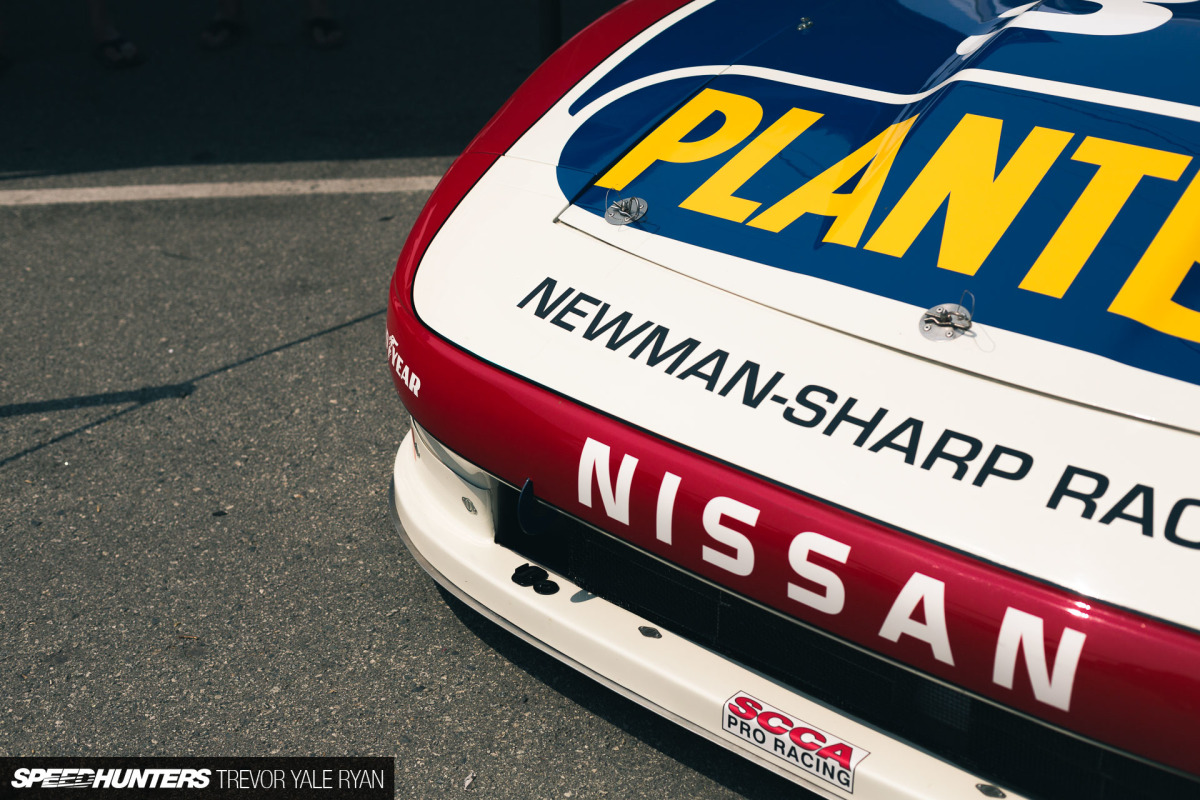 For example, I've always considered motorsport support in Europe to be the golden standard, but perhaps it's just a 'grass is greener' sort of thing. It's no secret that race tracks of all sorts can have a bad go of things there as well.
I'm not trying to focus on the negatives, but if we want to see events like this growing, we have to support them. With this race right in my backyard, I have to seriously ask myself why I've only been a handful of times. Shame on me.
And while it might be easy to think that someplace else is the place to be for racing, vintage and current, the Rolex Monterey Motorsports Reunion is an enthusiast's dream during Car Week. And as you can see, and hear, there was so much more was out at the track than these incredible Nissans, so I'll have one final gallery out shortly.
Just remember to look at what's coming up at your local track and help keep the stuff you love alive. We all play a part in this and, between you and me, I wish I had gotten more involved sooner.
Trevor Yale Ryan
Instagram: tyrphoto
TYRphoto.com