Factory Effort
Each year, some 500 vintage race cars descend on Laguna Seca for the Rolex Monterey Motorsports Reunion to go head to head with other period racers, exactly as they were built to do. And every annual go-around there's a featured marque at the track. This year at WeatherTech Raceway Laguna Seca, Nissan was put in the spotlight, so, as you would expect, the paddock was stuffed full of legendary Japanese cars.
Beyond this, the parking areas and the lagoon were packed out with proper enthusiast-built street cars, too. These are cars that any of us could reasonably own; the sort you can actually park in your garage, work on yourself without special tools, and enjoy on a day to day basis for decades to come. That isn't to say that no work went into them, nor that there wasn't a factory effort in this regard either. Rather, quite the contrary.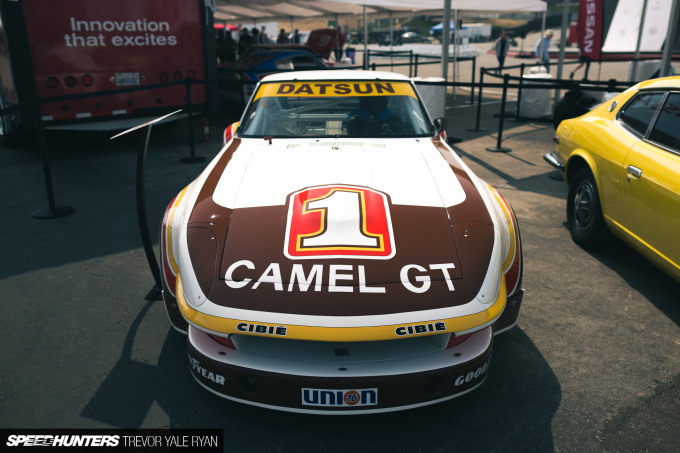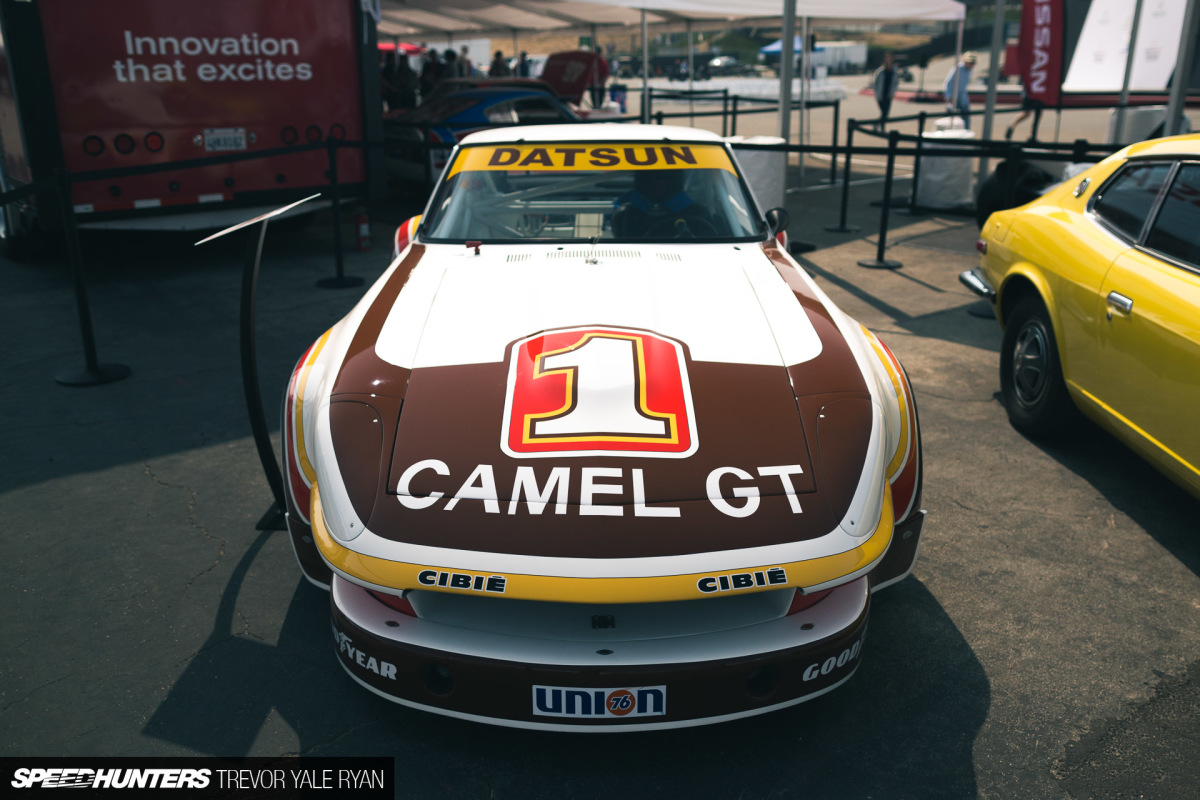 Nissan themselves had a strong presence in the paddock with half a dozen phenomenal old school racers and street cars alike.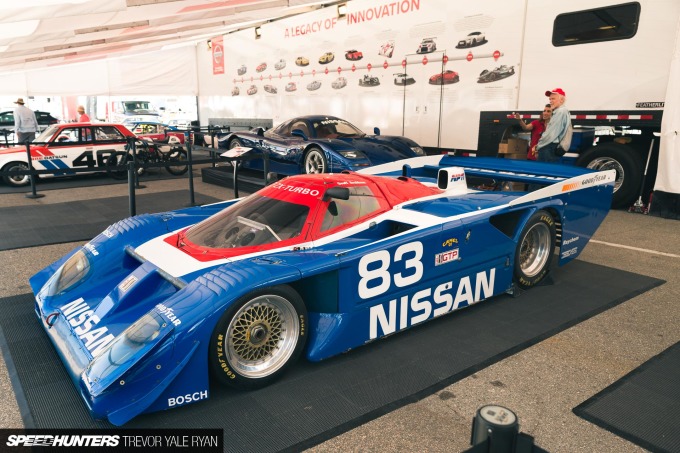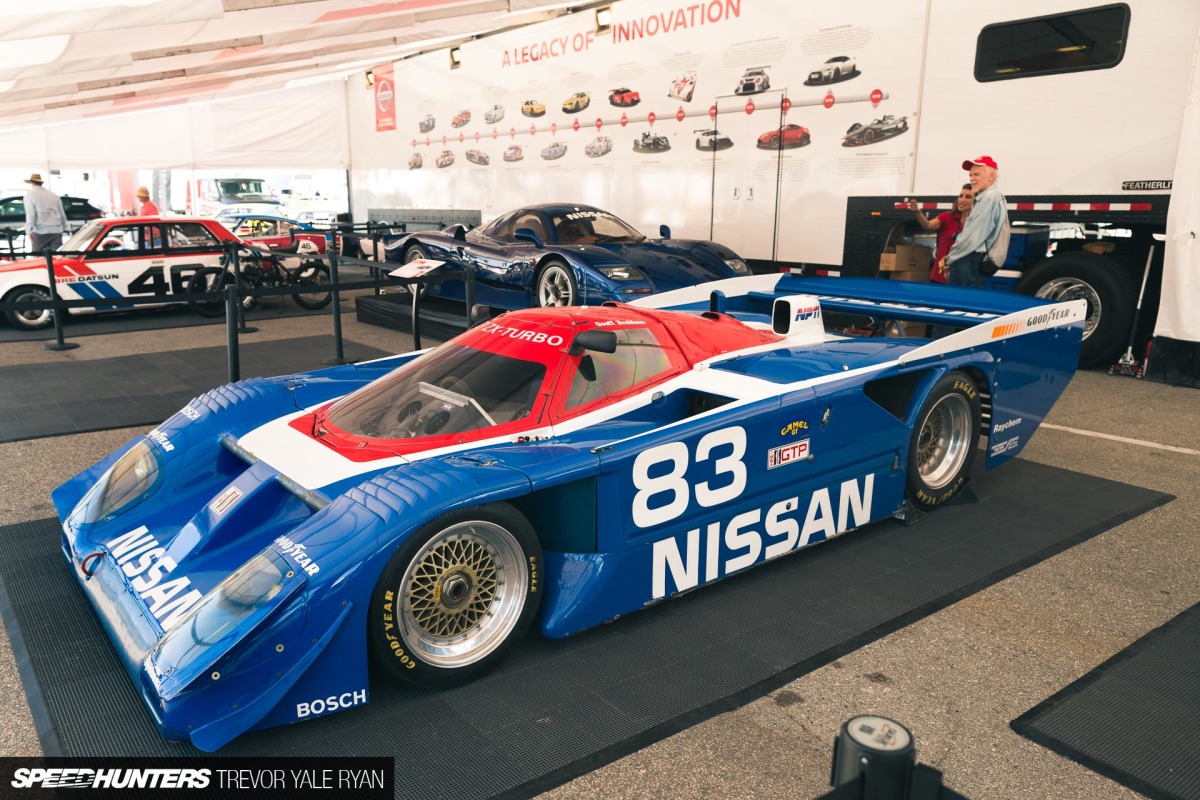 I think it will be obvious what I leaned towards.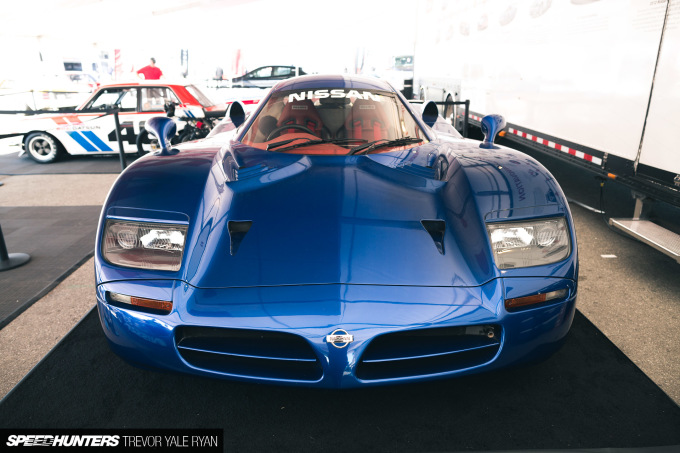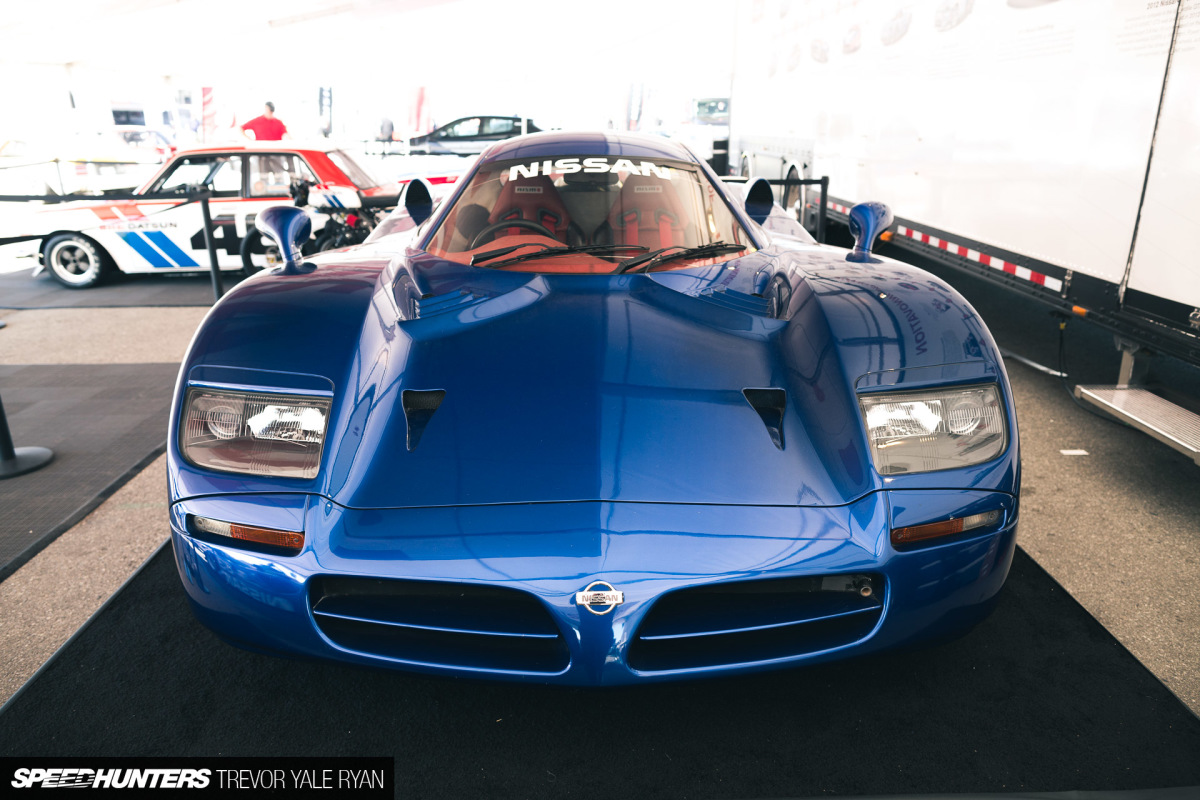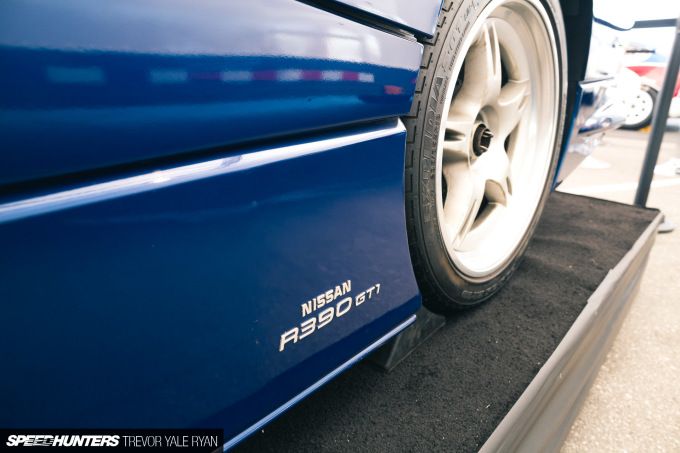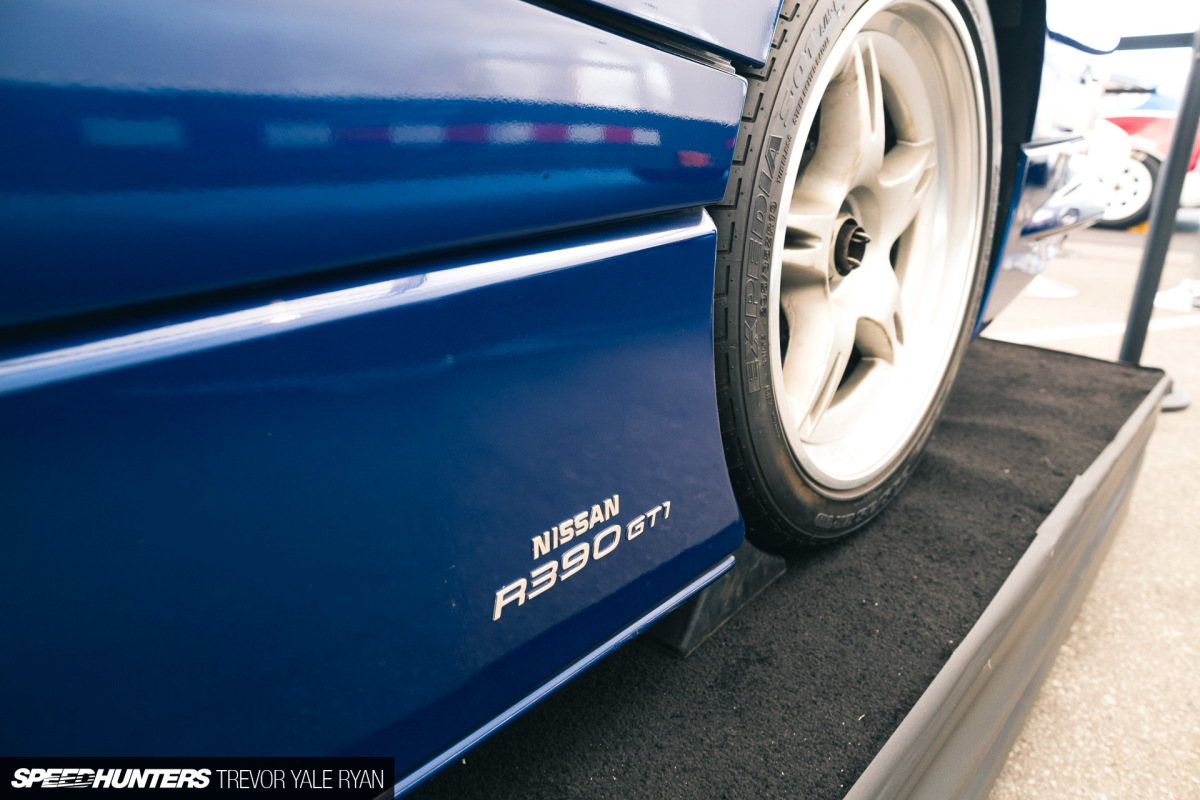 Still, it was very cool to see the R390 GT1, the only homologation example ever built. This was a race car for the road, but one that's lucky to see an occasional change in storage facility.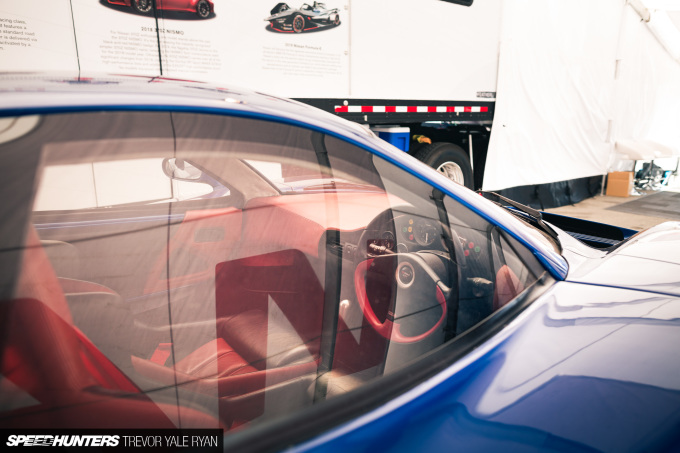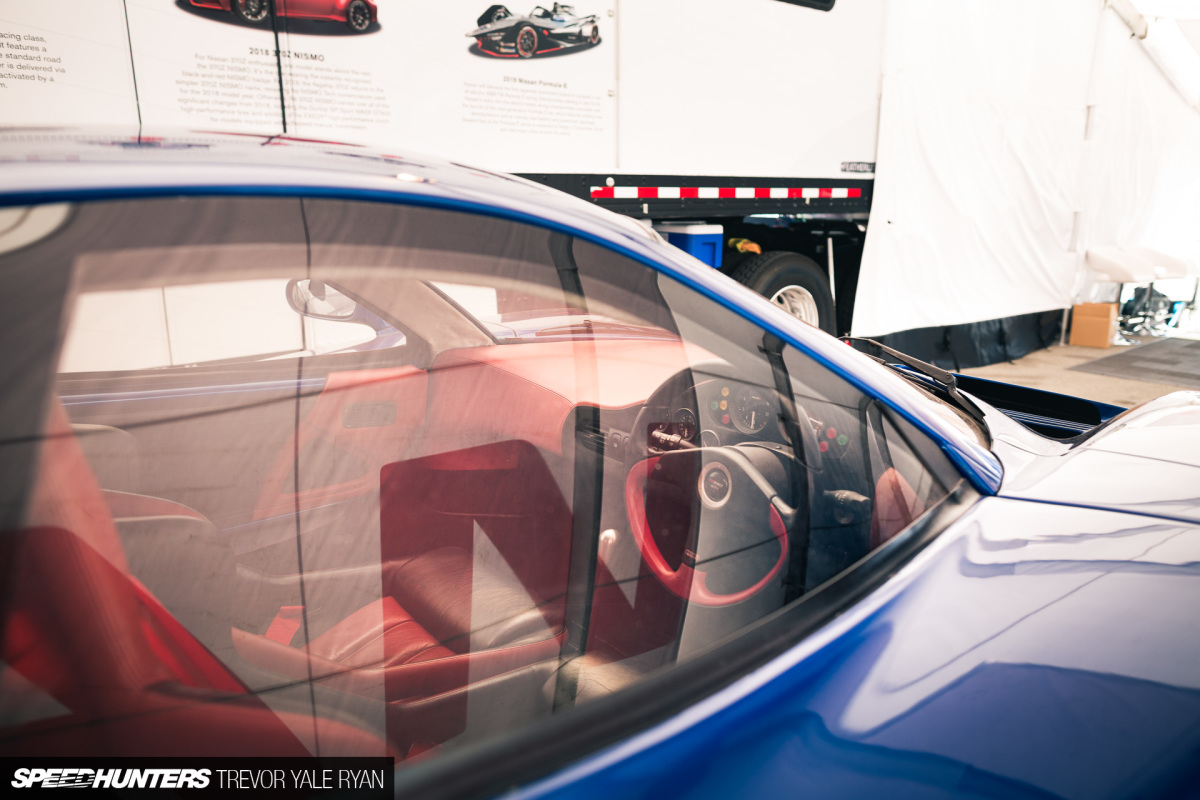 As it seems to have never been used, it's in like-new condition. While fast in qualifying, the race version sadly never fared too well in endurance racing conditions, with the first iteration requiring a redesign to be legal. Regardless, after meeting my homologation hero and spending time at Mecum's Monterey auction, I couldn't help but wonder what it would sell for.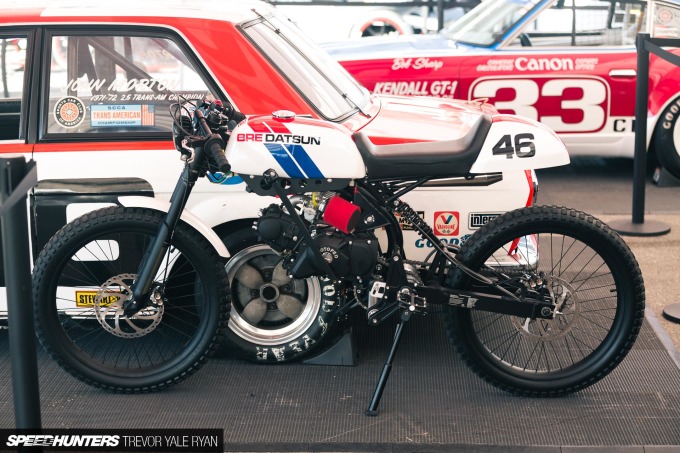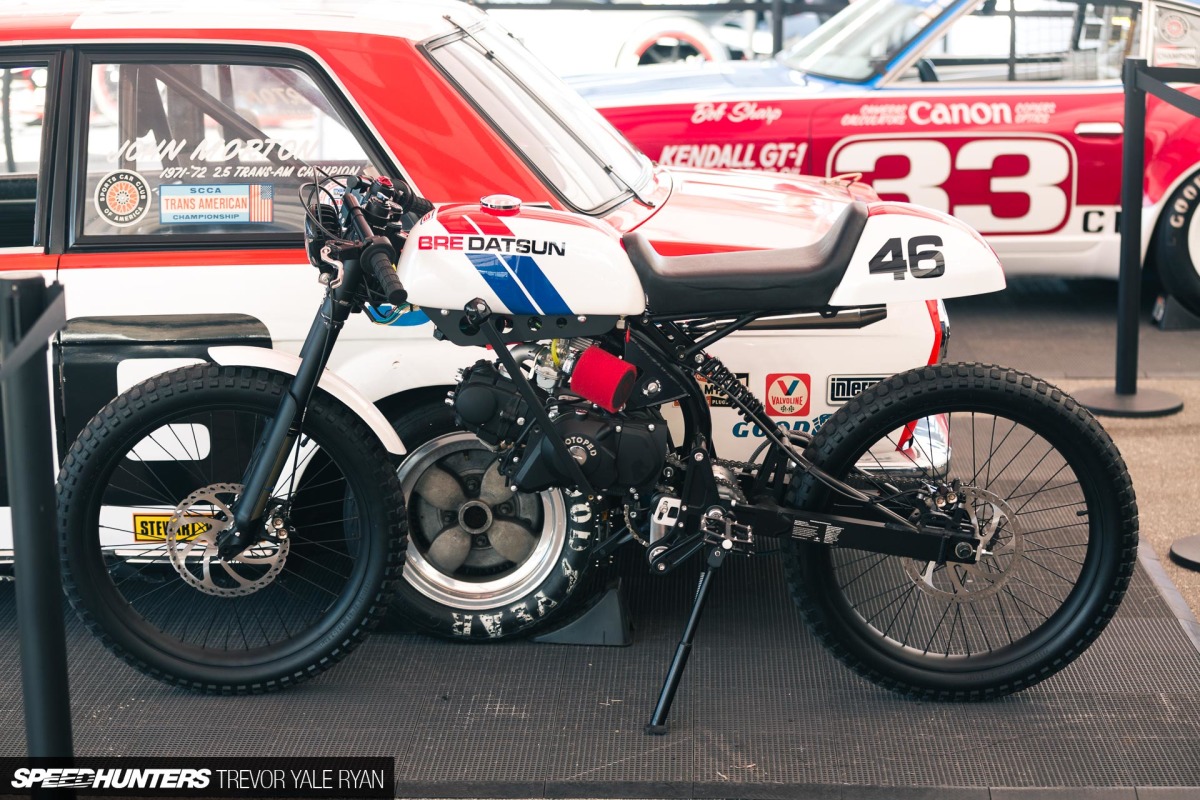 I also spotted the BRE pit bike parked up next to a 510 over here, the same one which Peter Brock could be seen cruising around the paddock on all weekend.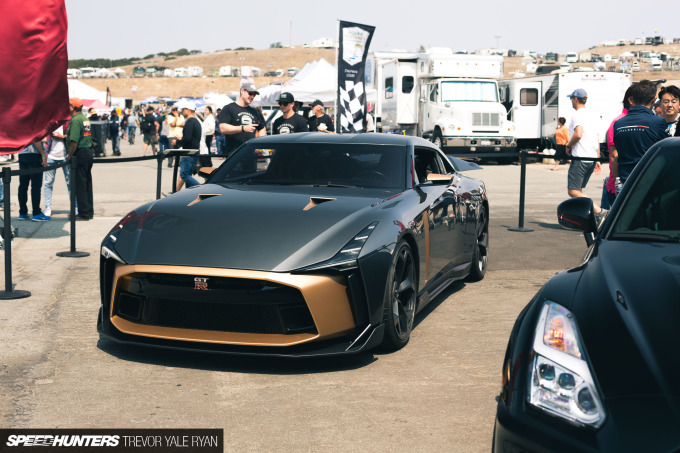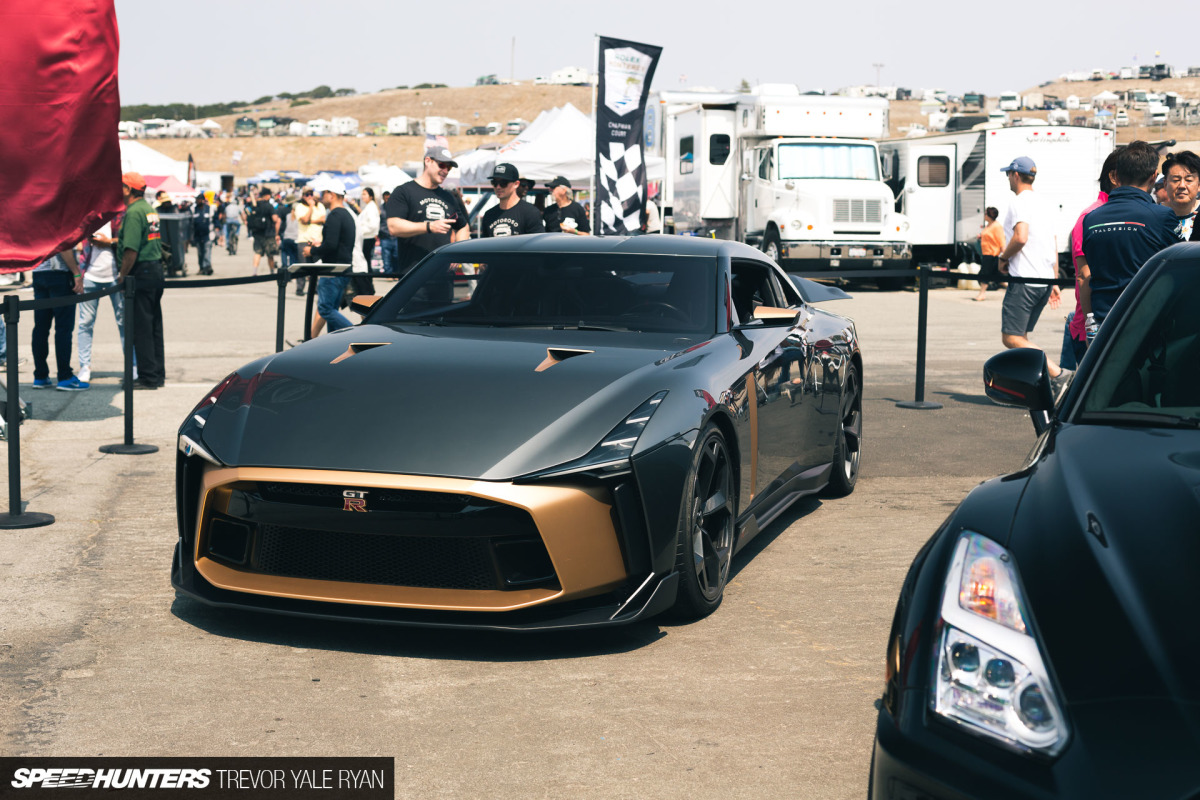 At the end of the Nissan booth was the GT-R50, but with both Jordan and Naveed properly beating me to the punch with their stories, I didn't take too many photos of it in the harsh light.
Consumer Grade
Leaving the factory display behind, I went off in search of more reasonable street cars…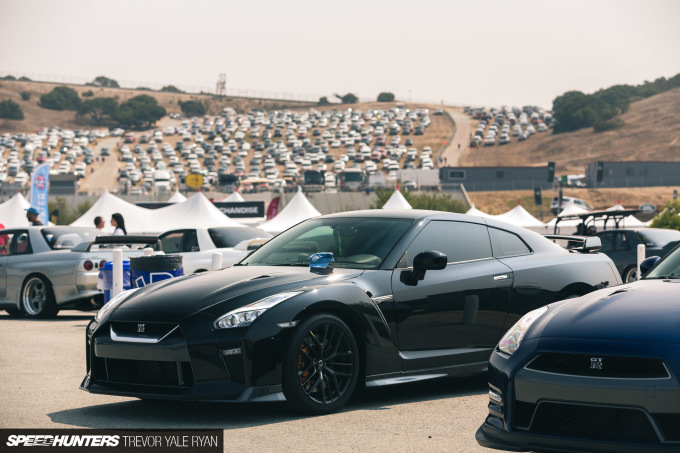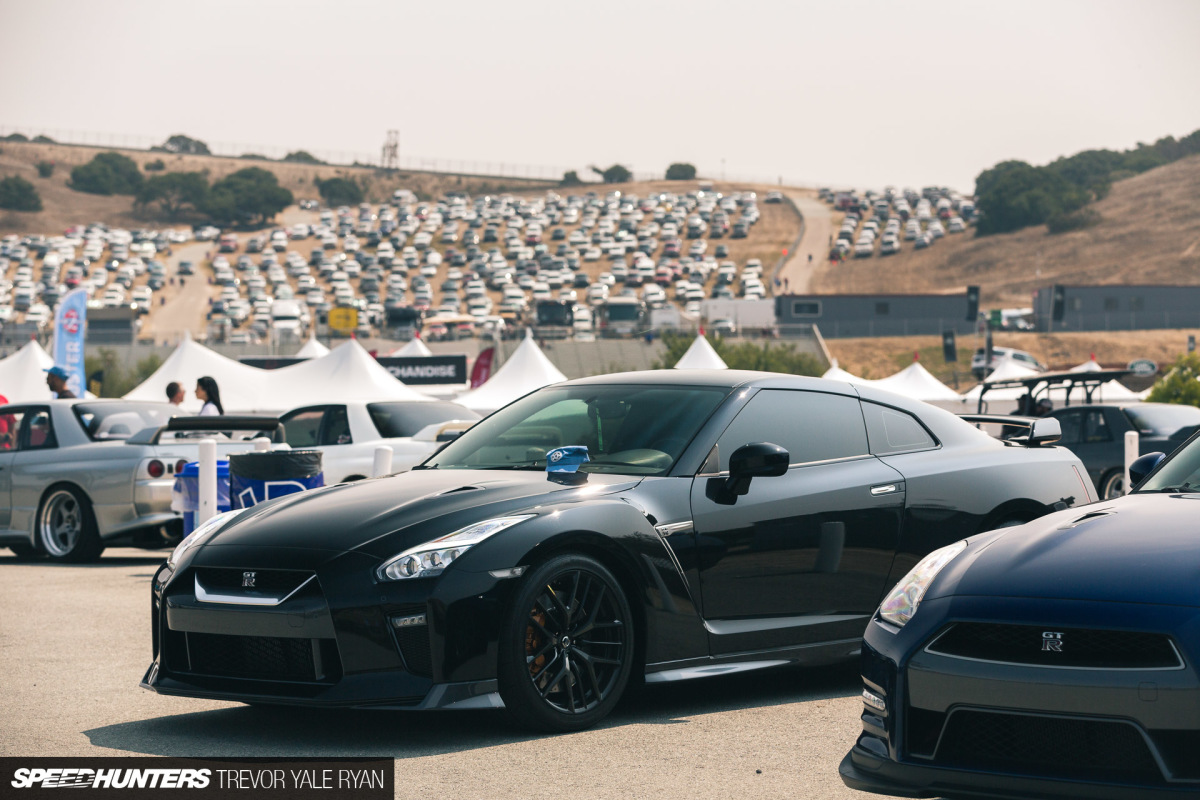 Next stop was 'GT-R Island'.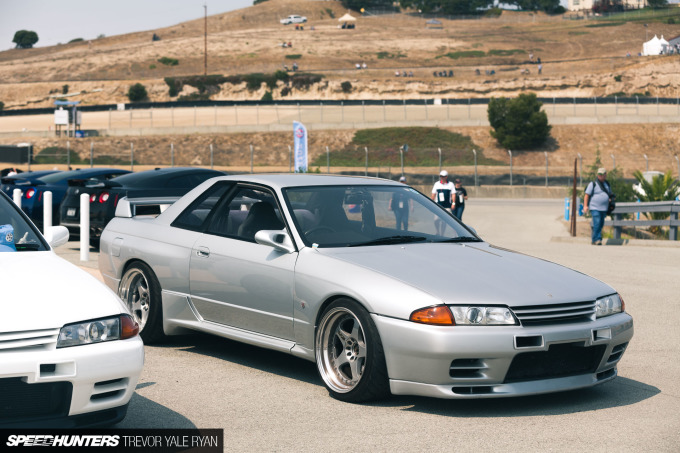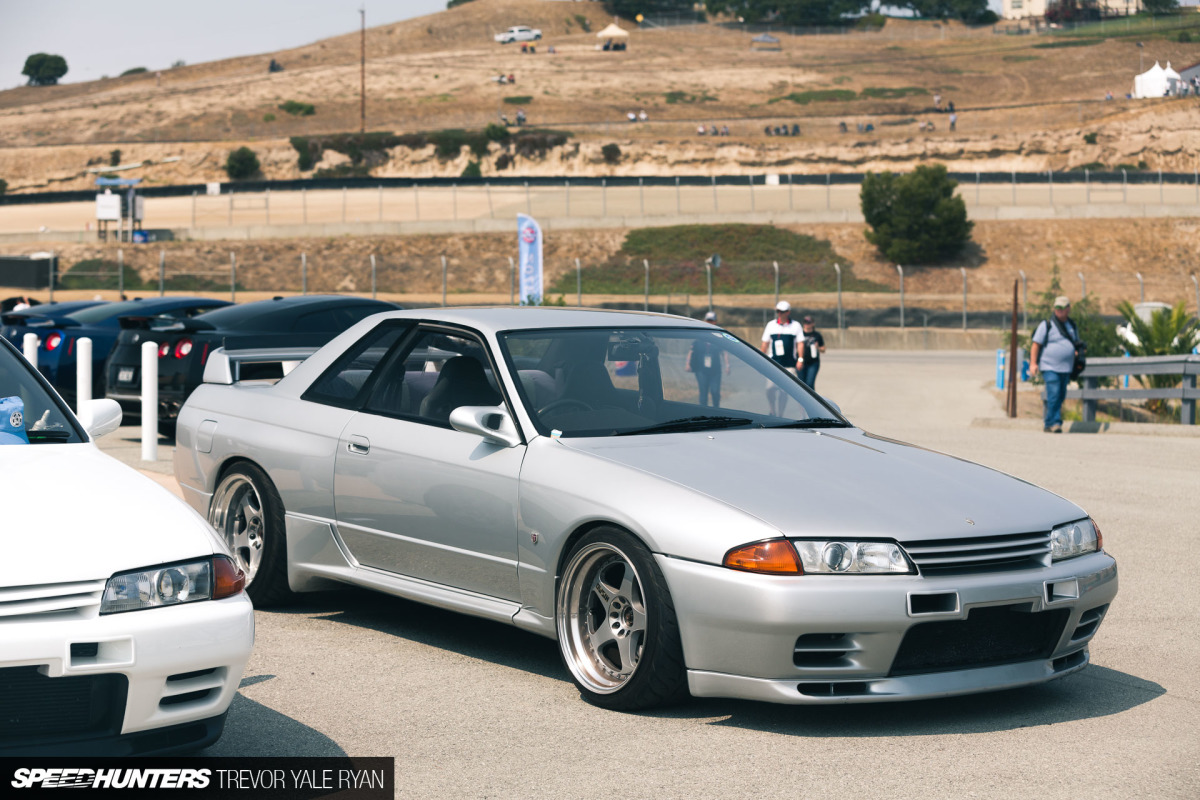 It's here where our newest Speedhunter, Naveed Yousufzai, had parked up his car.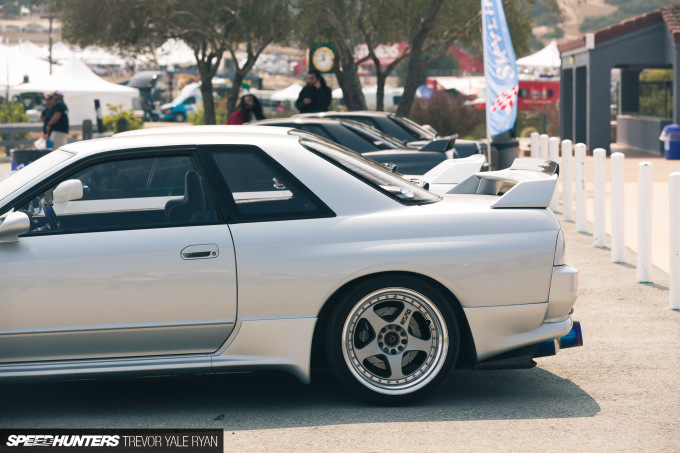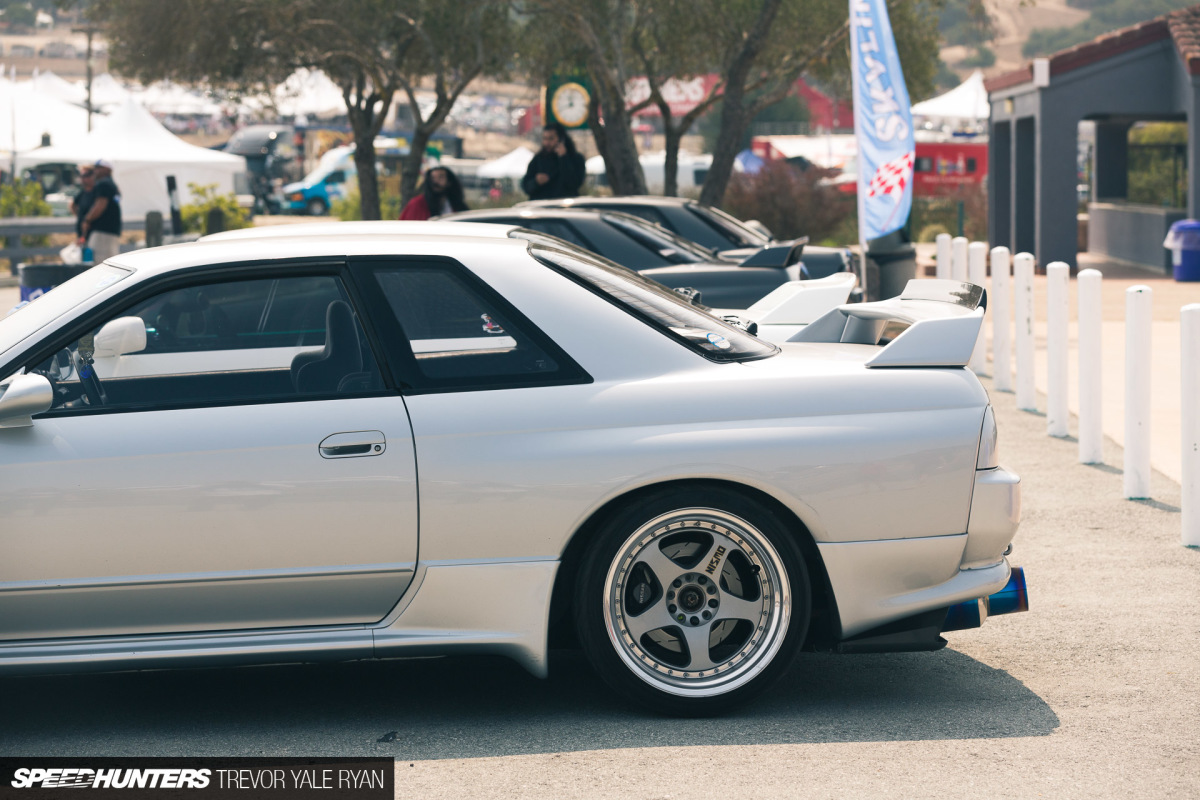 Is there an R32 GT-R coming to the SH Garage soon? I wouldn't be terribly surprised, although the car looks near completion (if there is such a thing).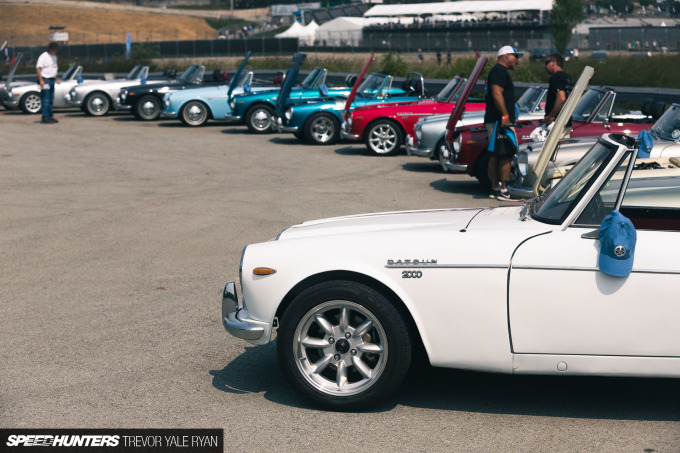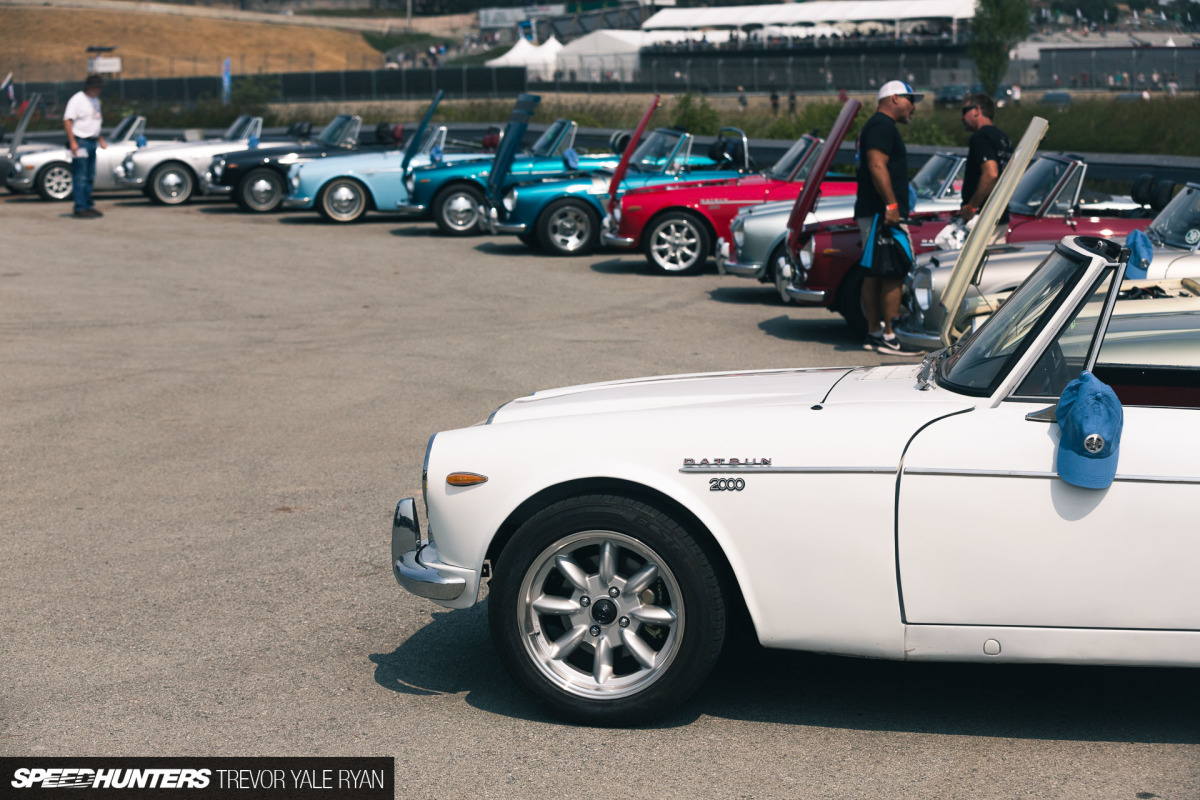 It wasn't all GT-Rs though; I also found plenty of older Datsun Sports roadsters on display here.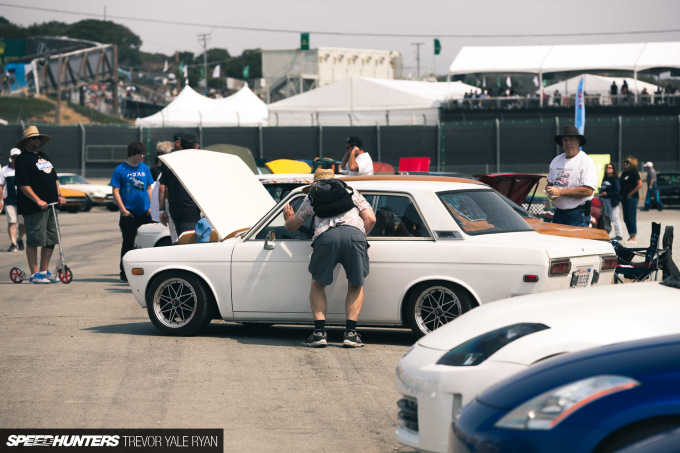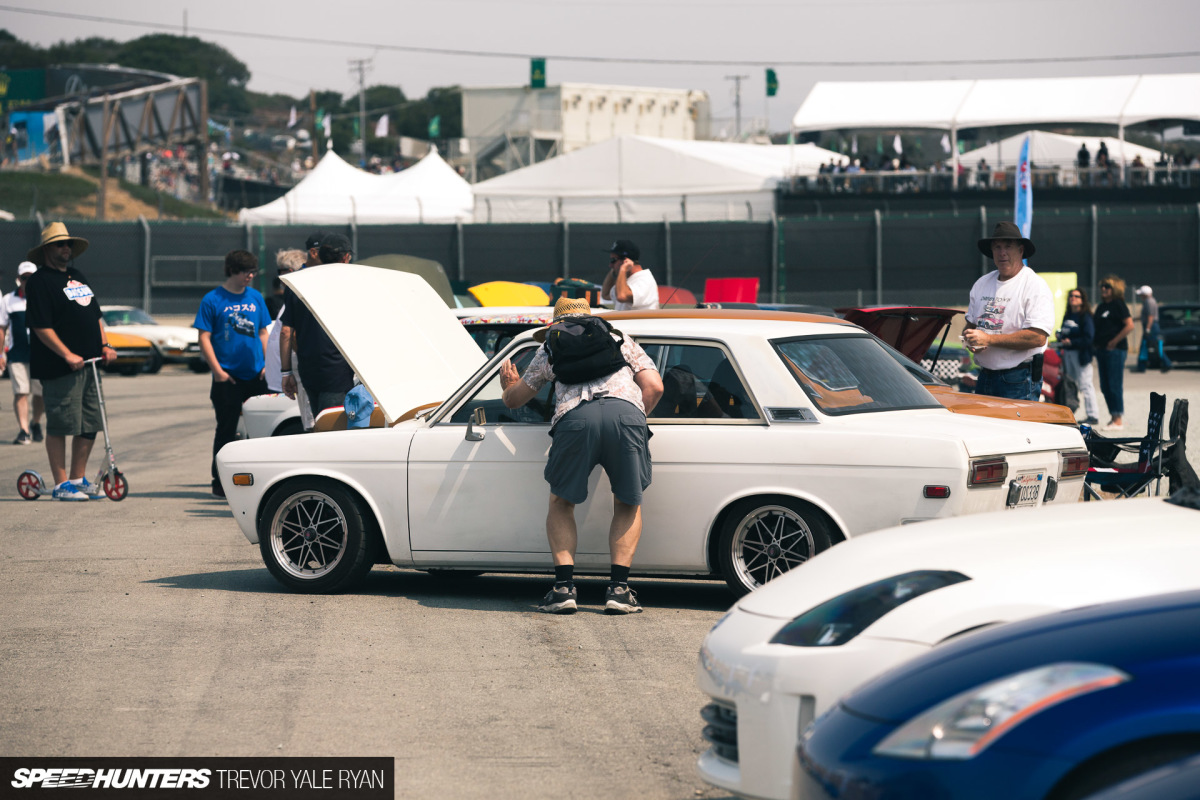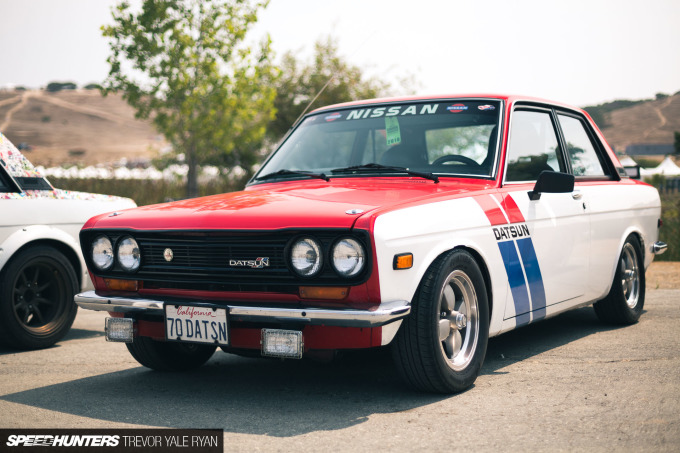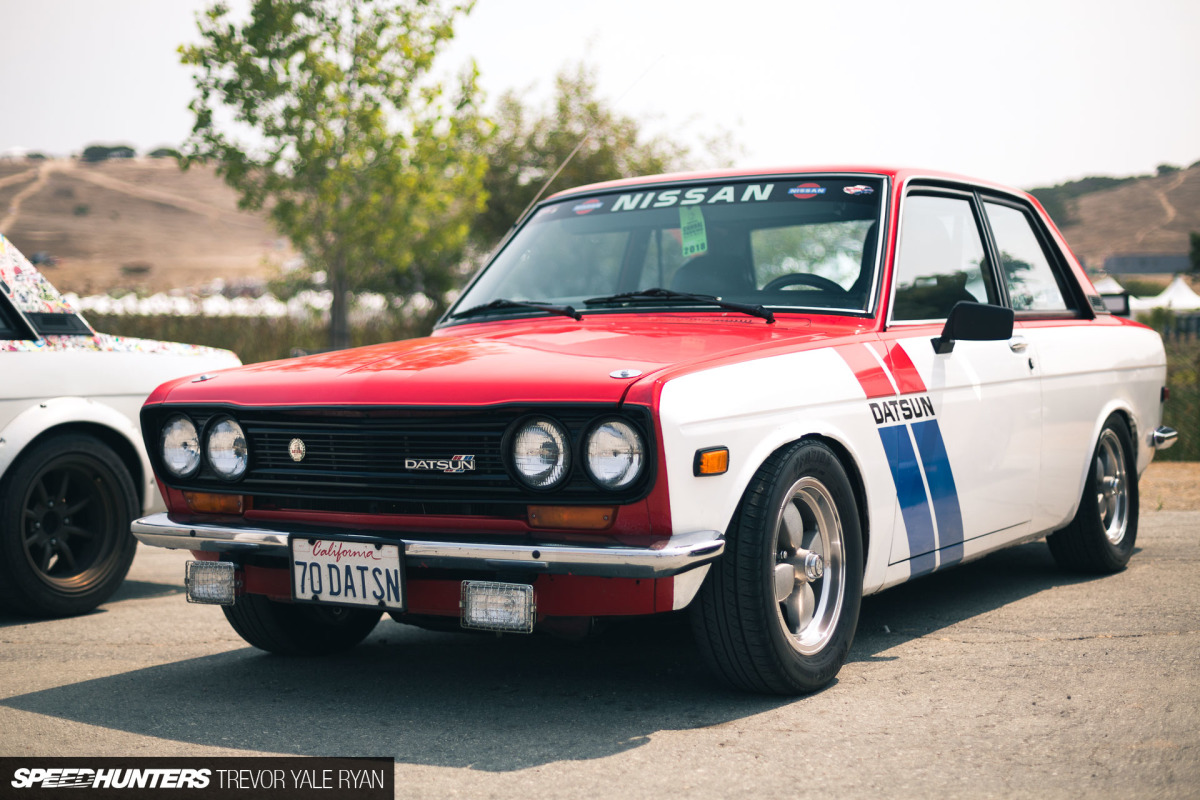 Back on land, I enjoyed looking over a couple dozen 510s. There were a number of these on the track as well, with a true Bluebird SSS also being raced over the weekend if my memory serves me correct.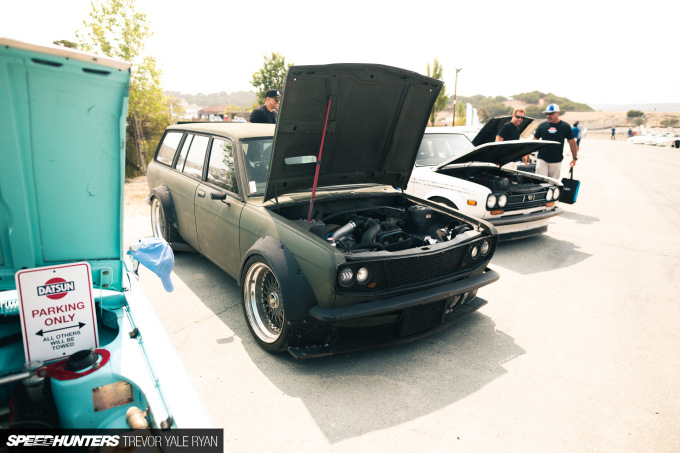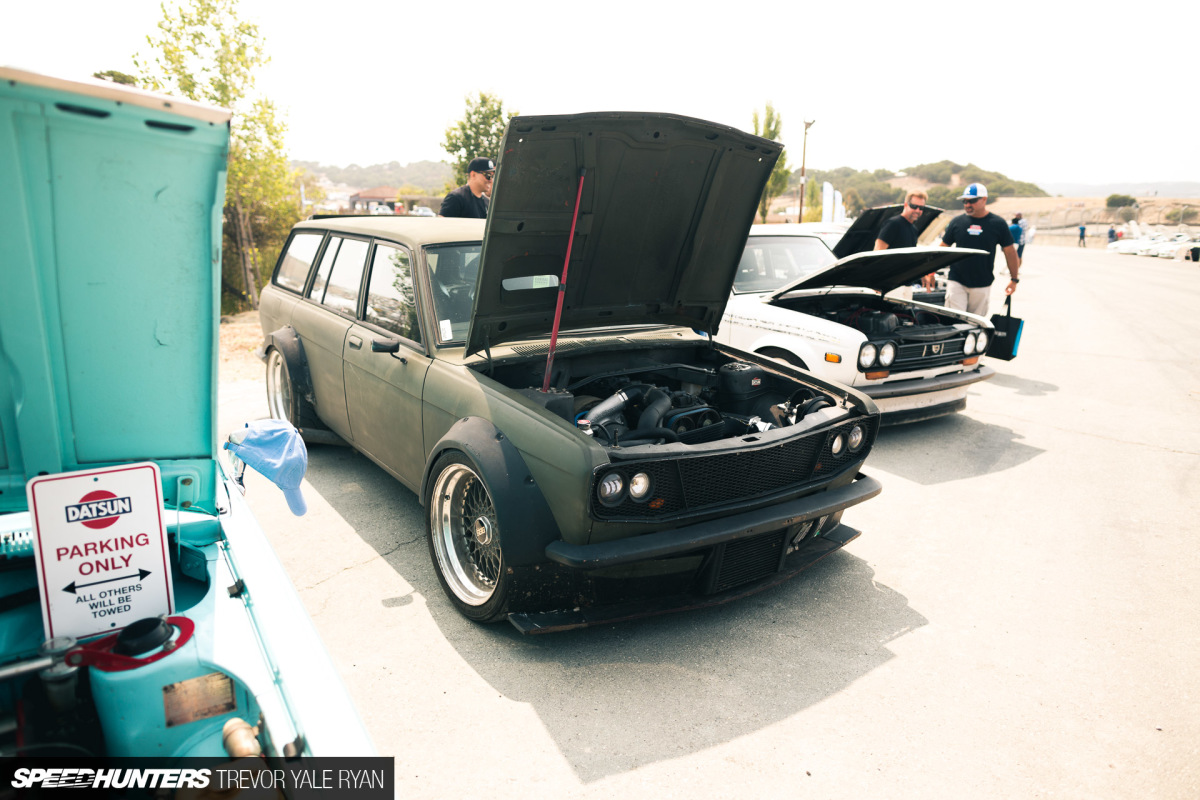 While still appearing a bit under the knife, this thing looked properly Speedhunters.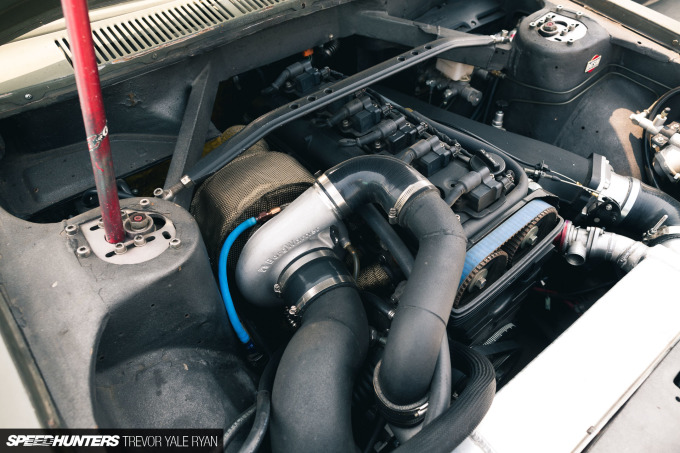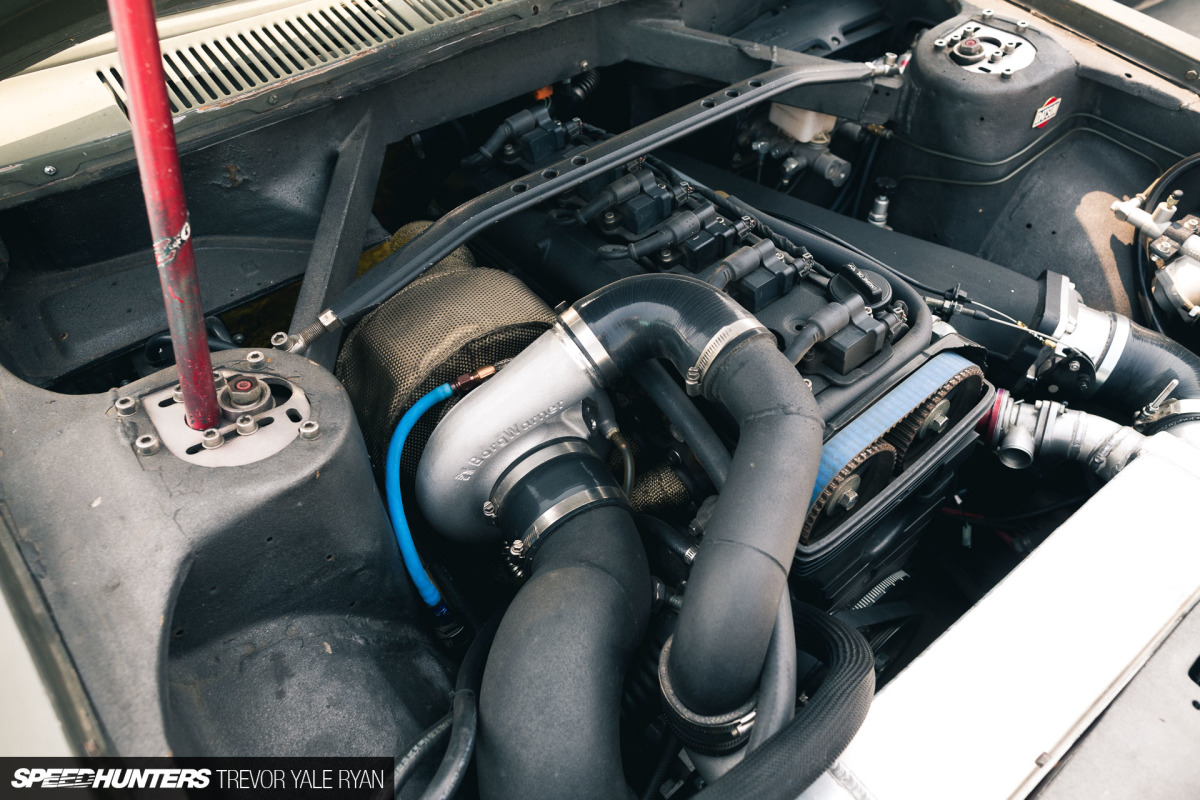 You can never have too much boost, so this is definitely another build to track down. Feel free to sneak in my DMs if you know the owner.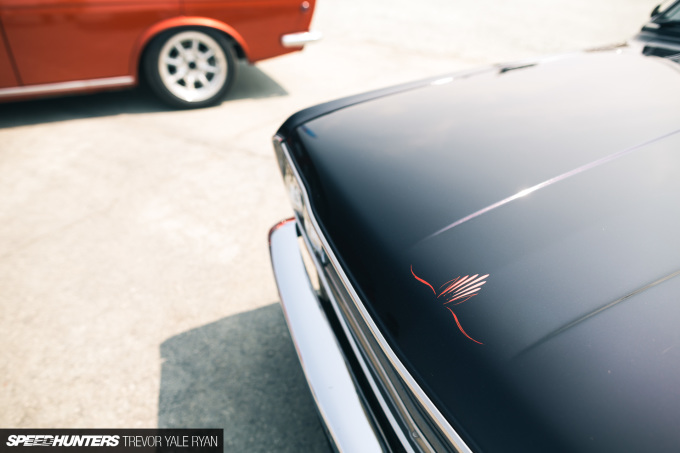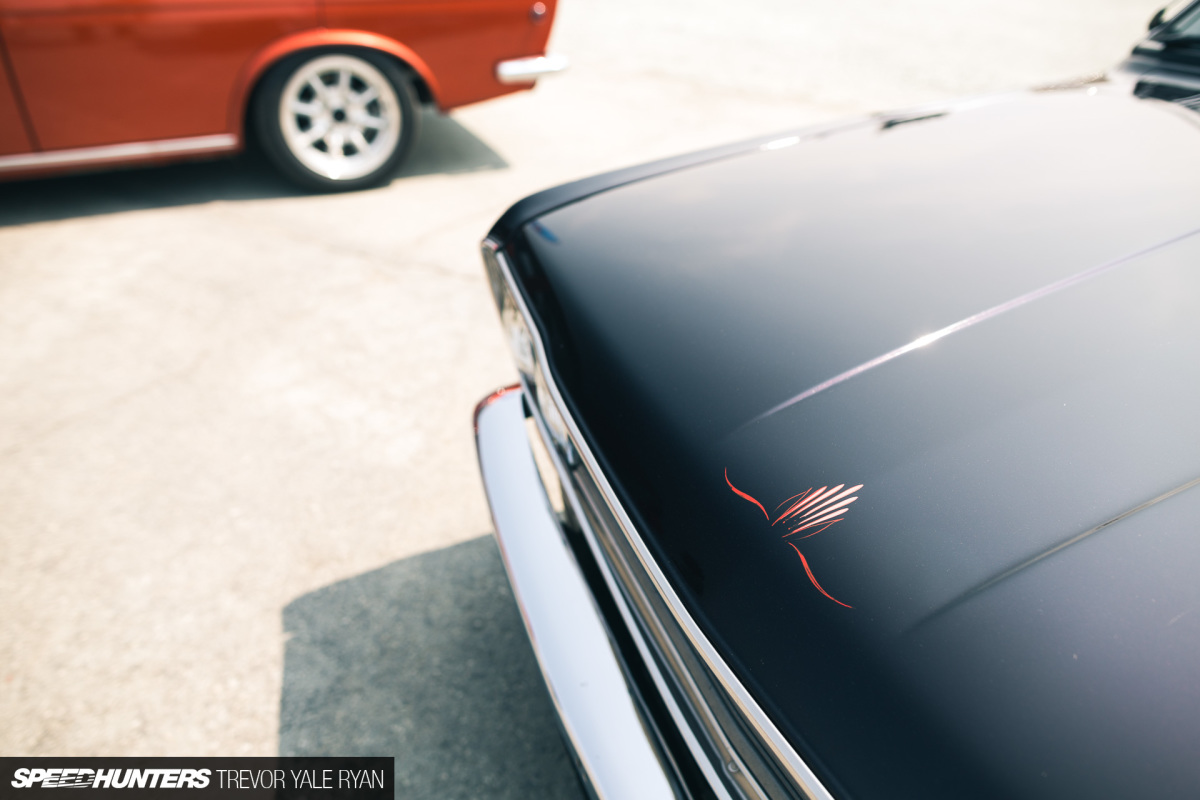 With so many great 510s on display, I knew I'd spend too much time out here if I wasn't careful.
S30 & Beyond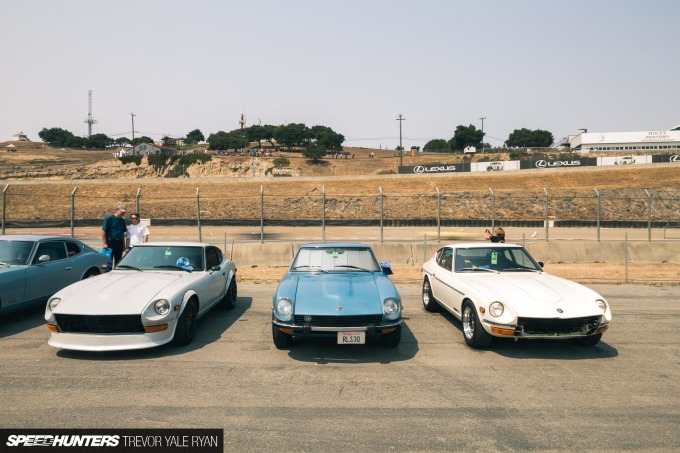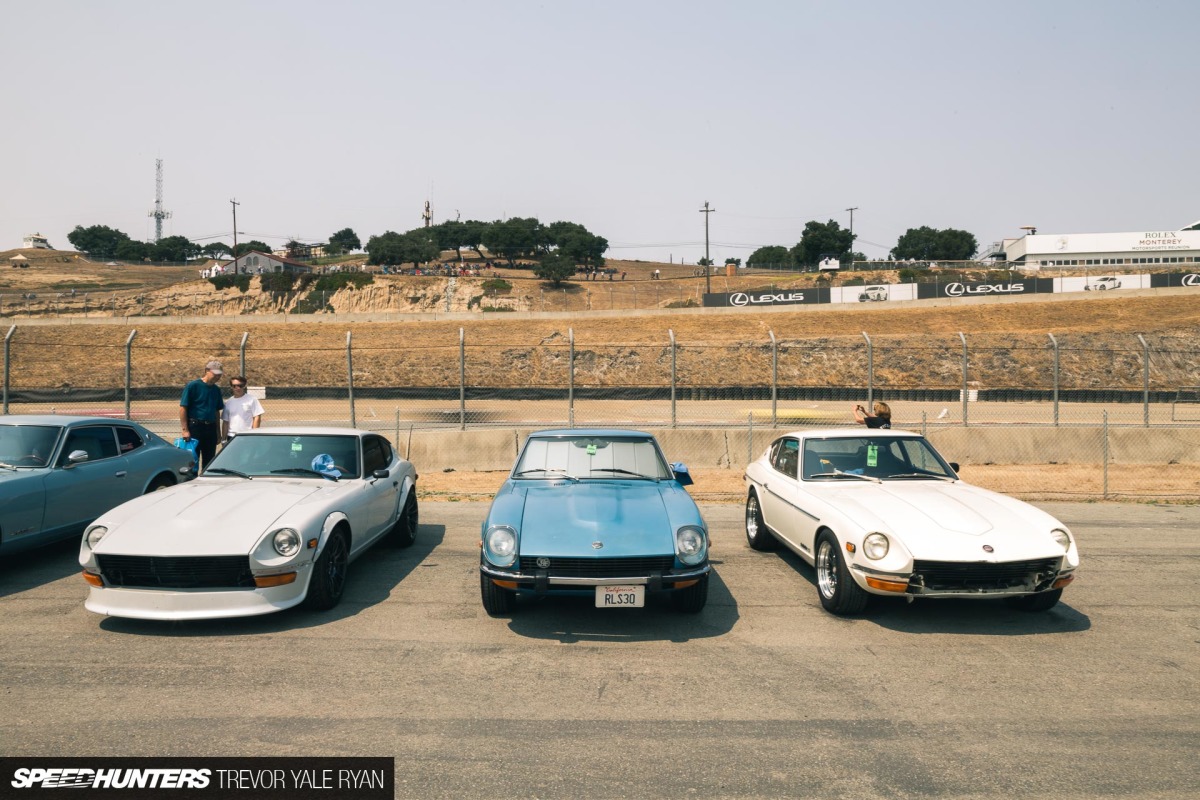 With the constant action on the course continuing, I turned my attention to the coveted S30 chassis.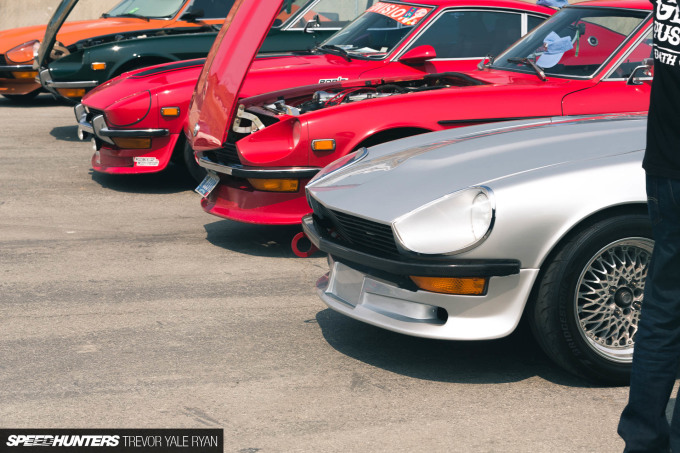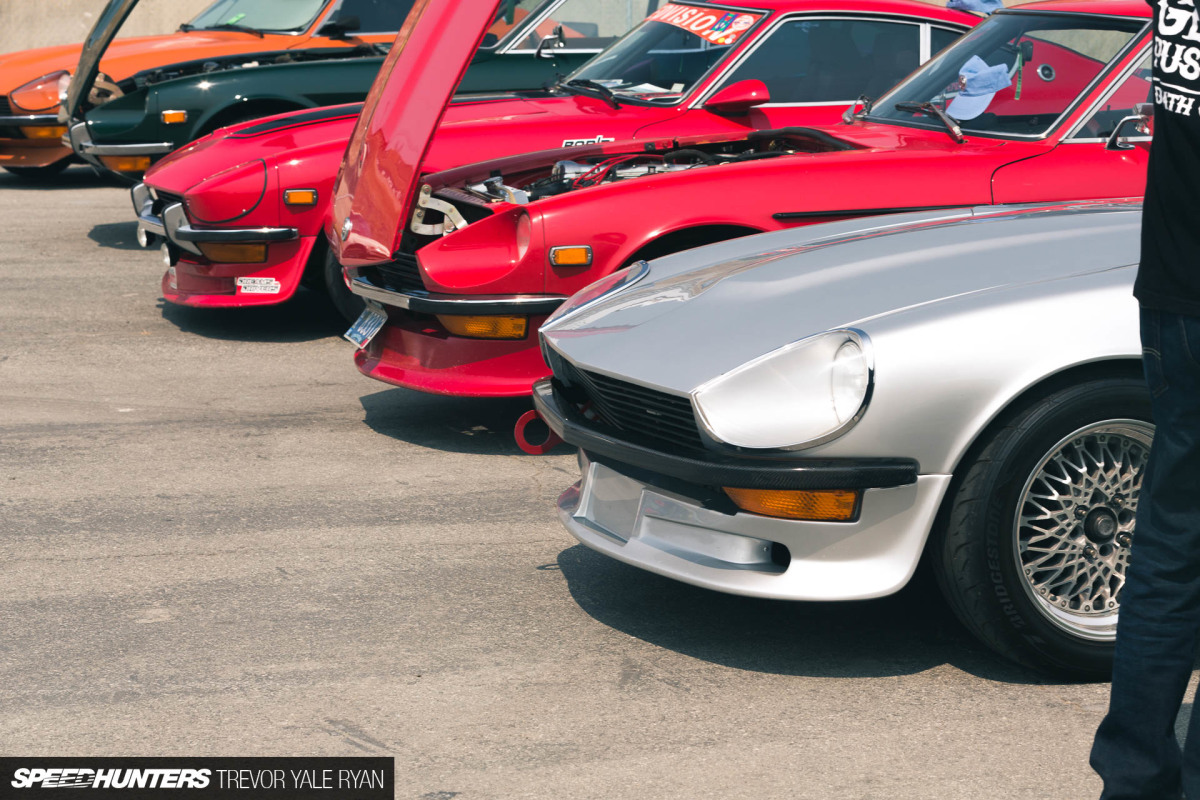 Again, there were dozens of well-maintained and properly built examples to hunt.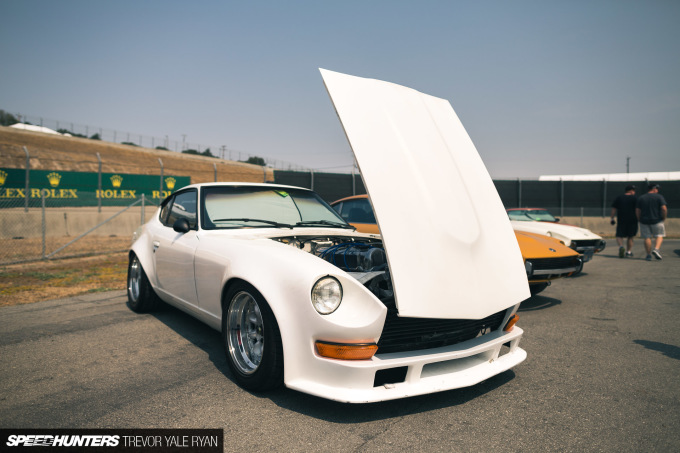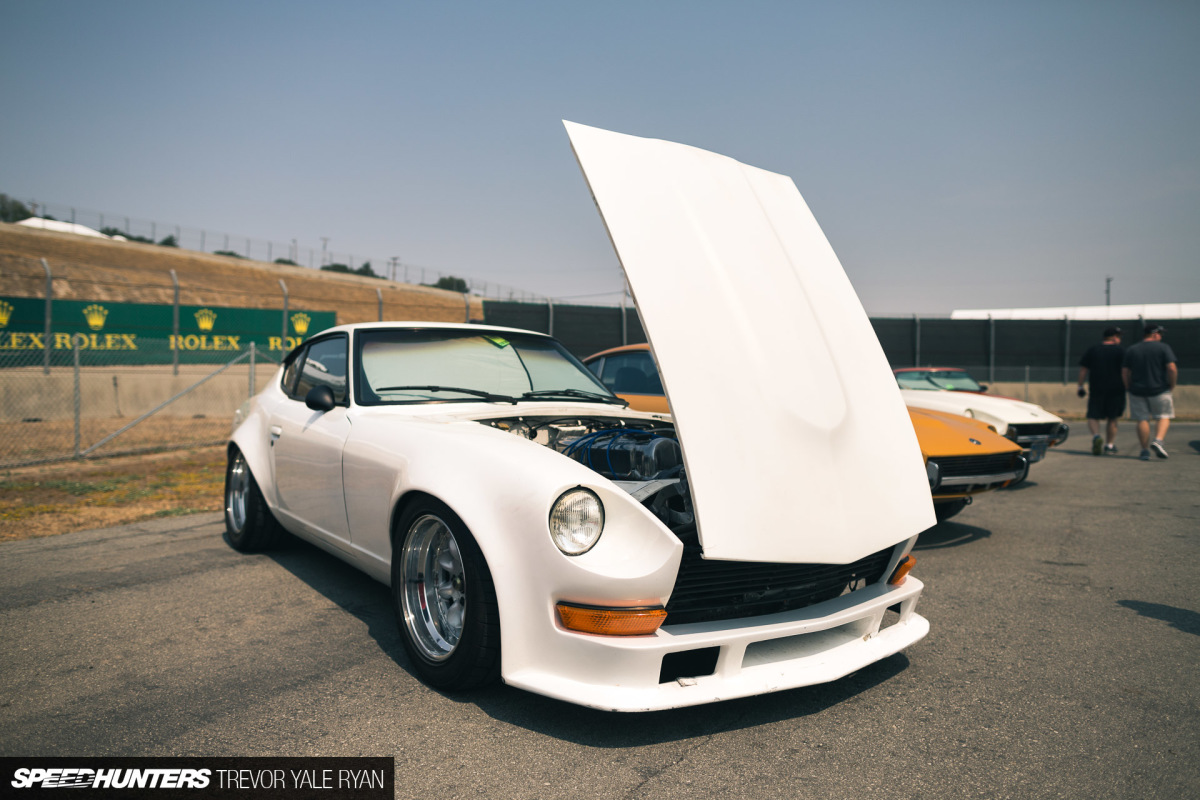 One guy told me he had driven 1,000 miles to the Nissan-themed event at Laguna Seca this year.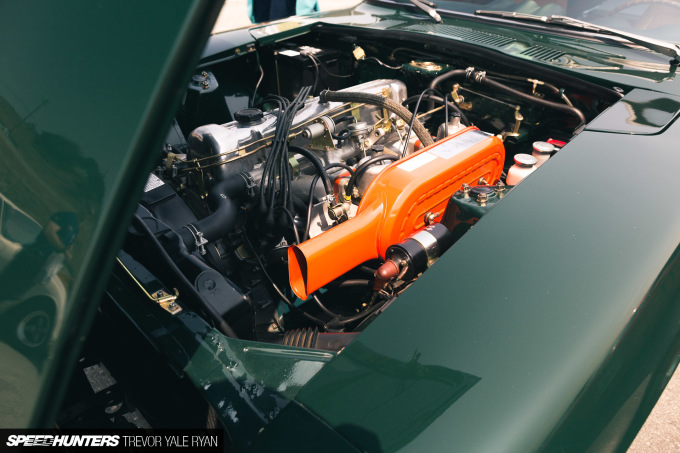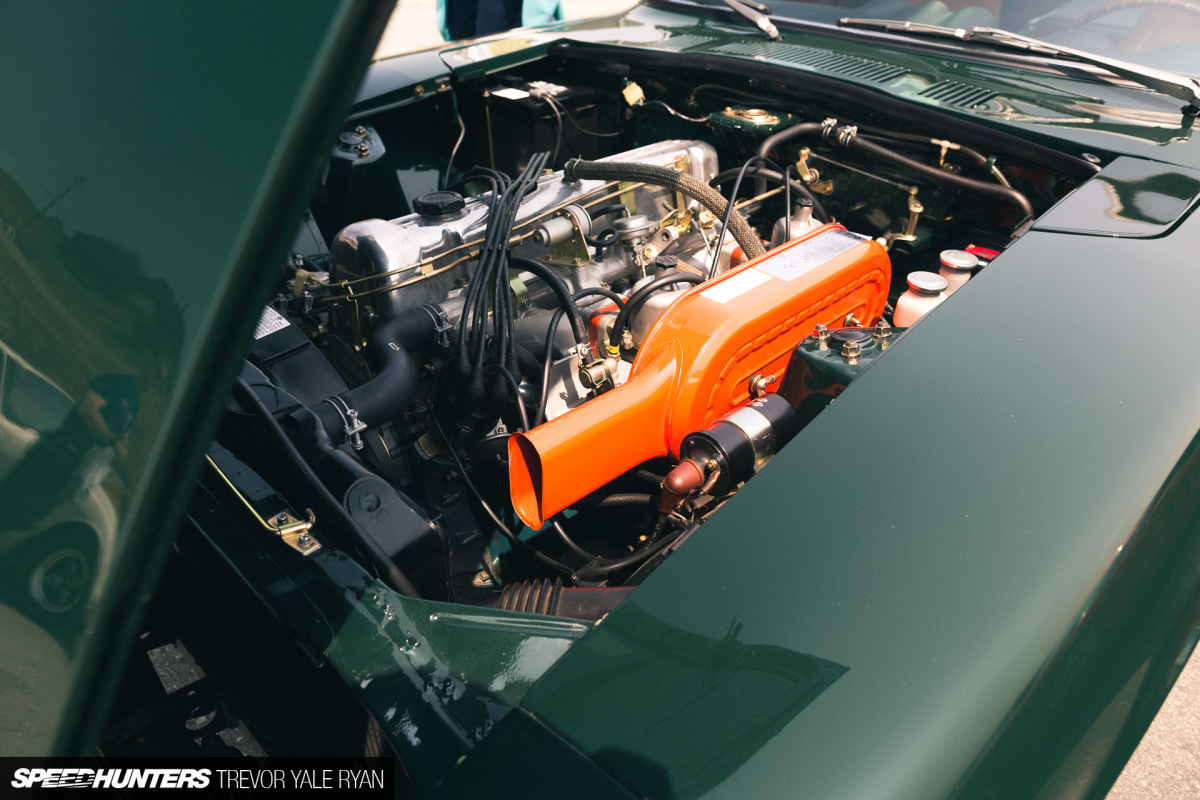 And for every modified car there was a concours-level preservation present.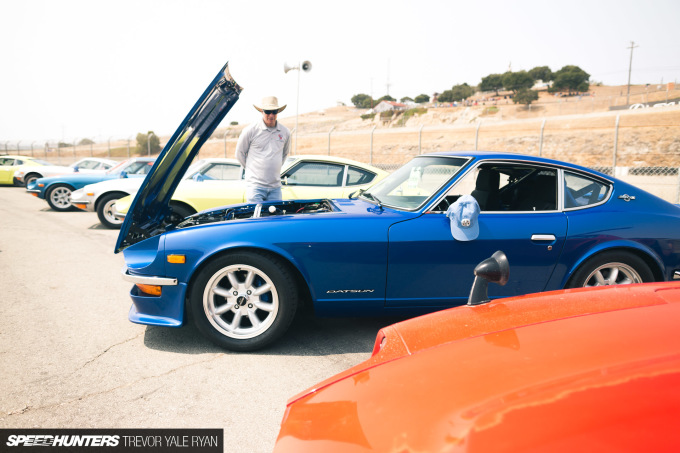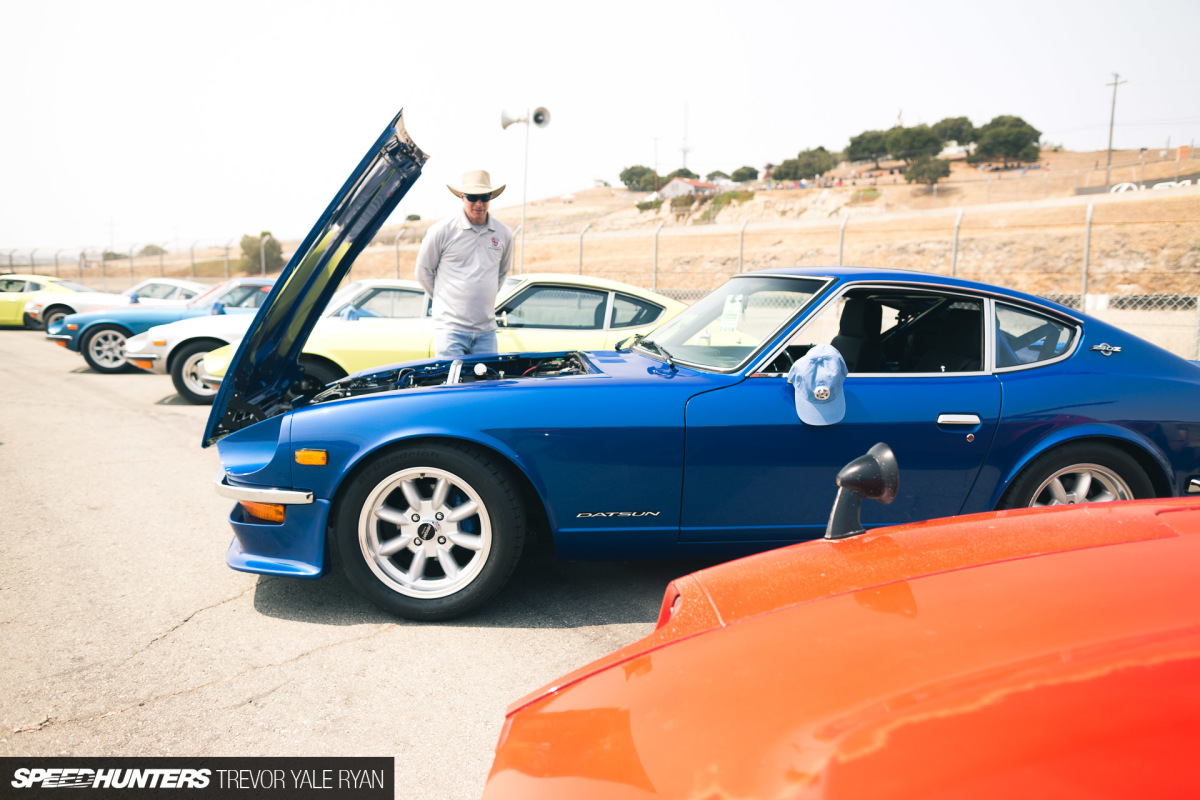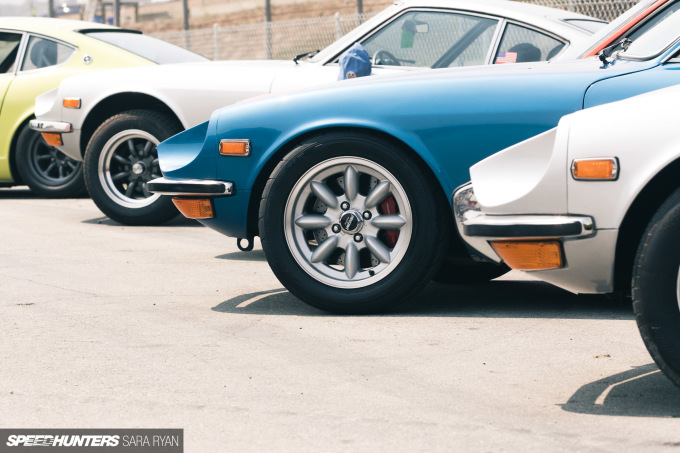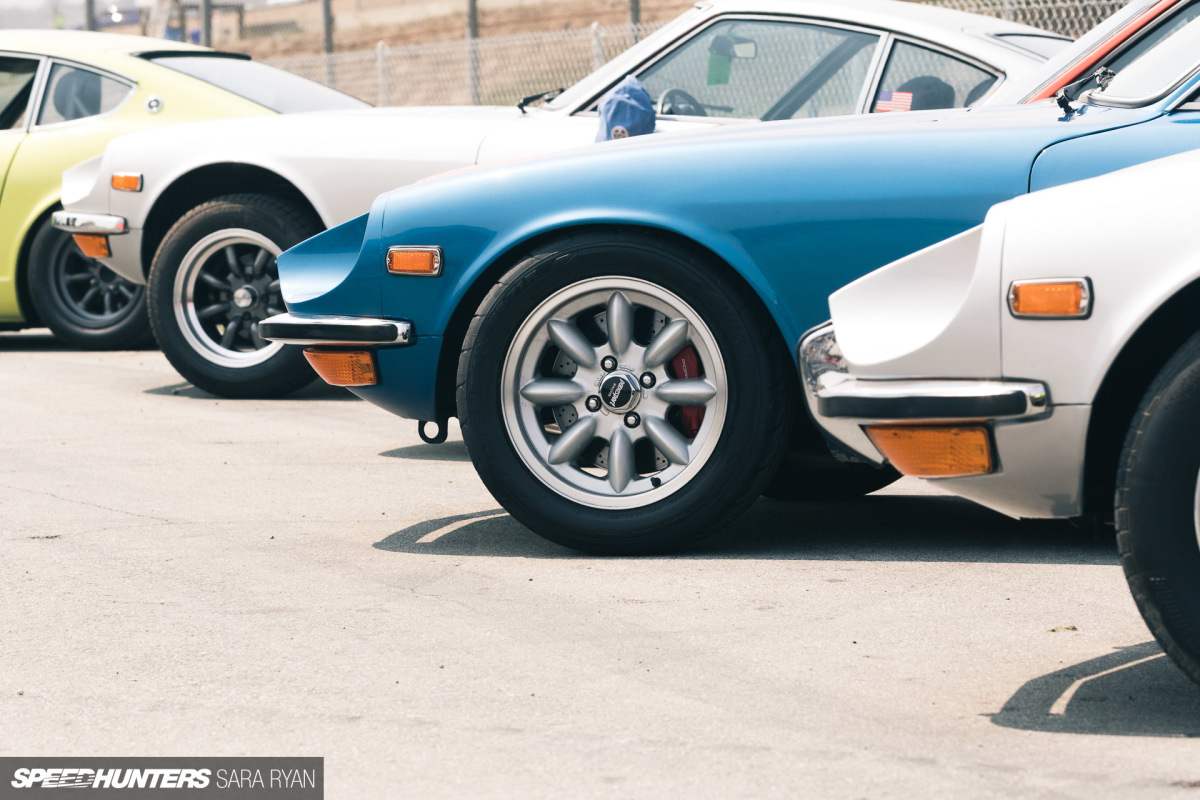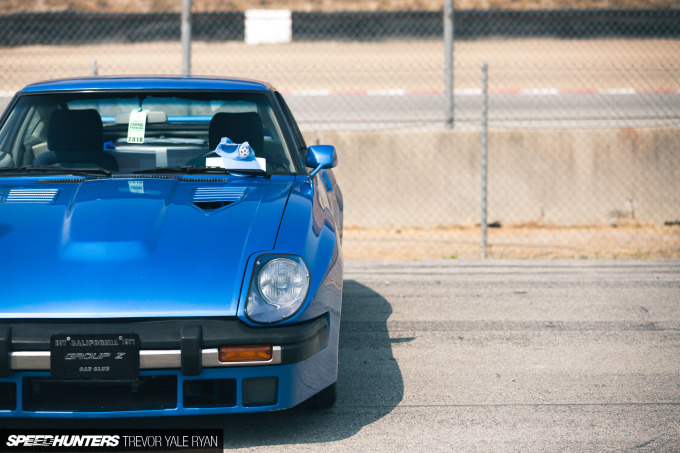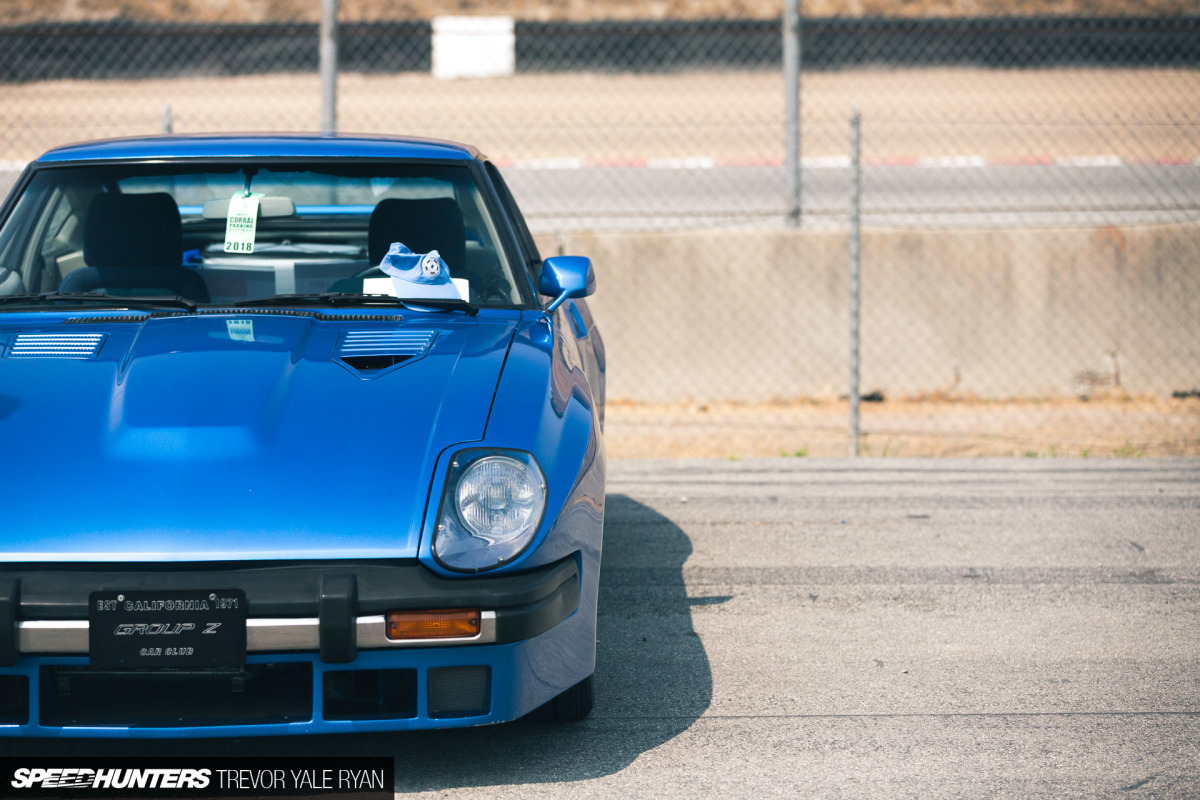 Moving on through the decades, there was one ZX I took a particular liking to.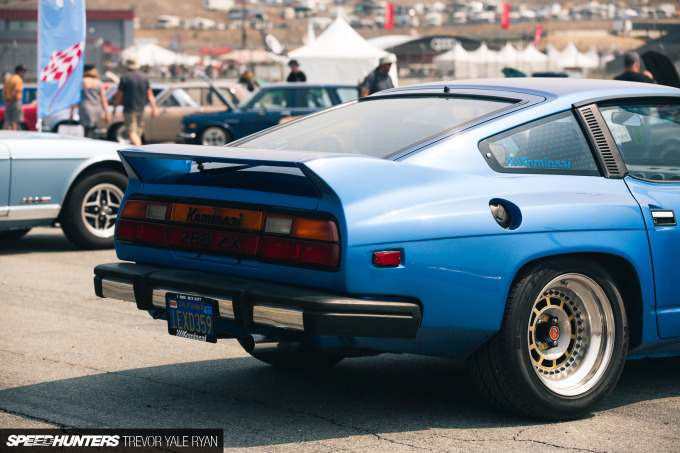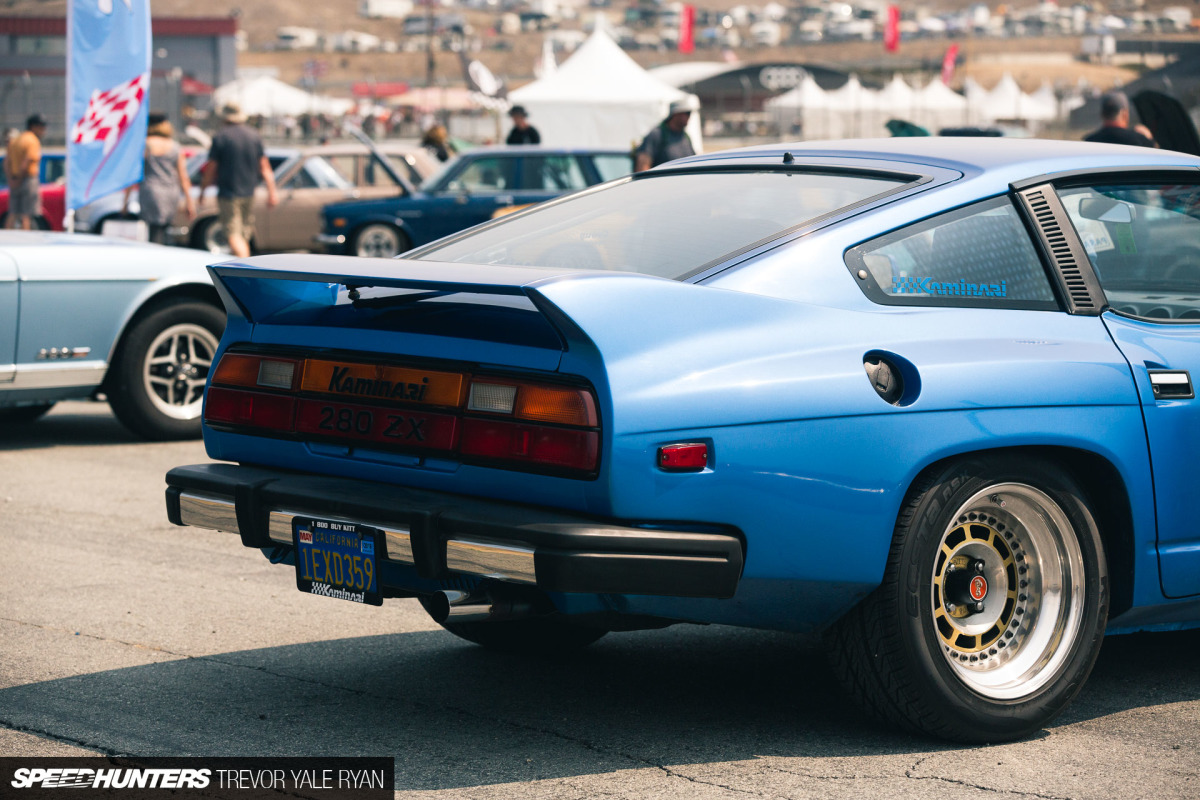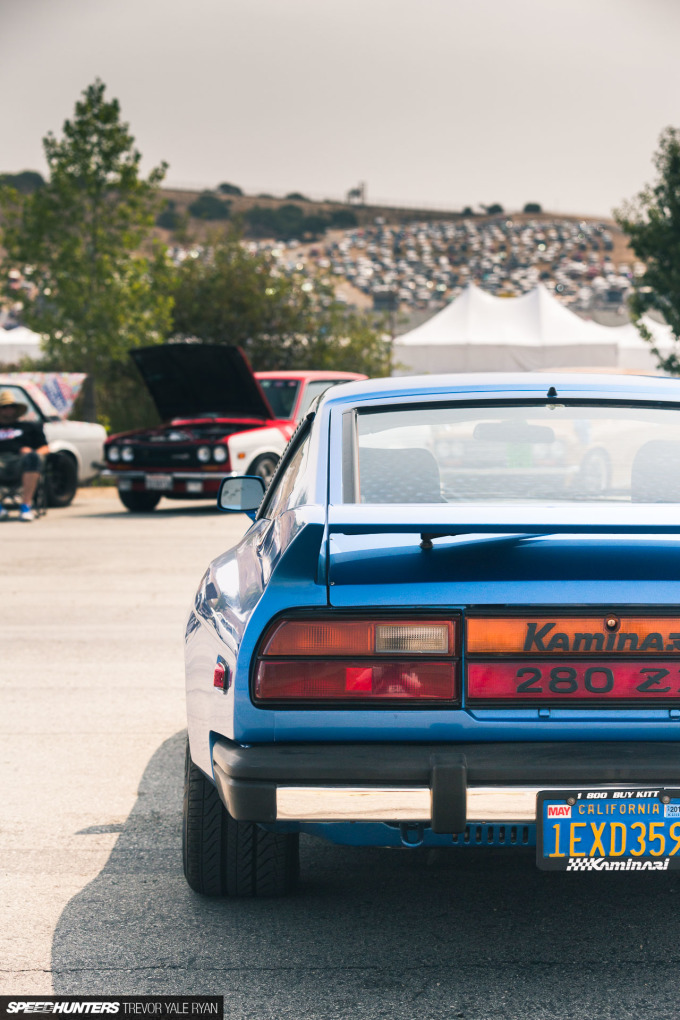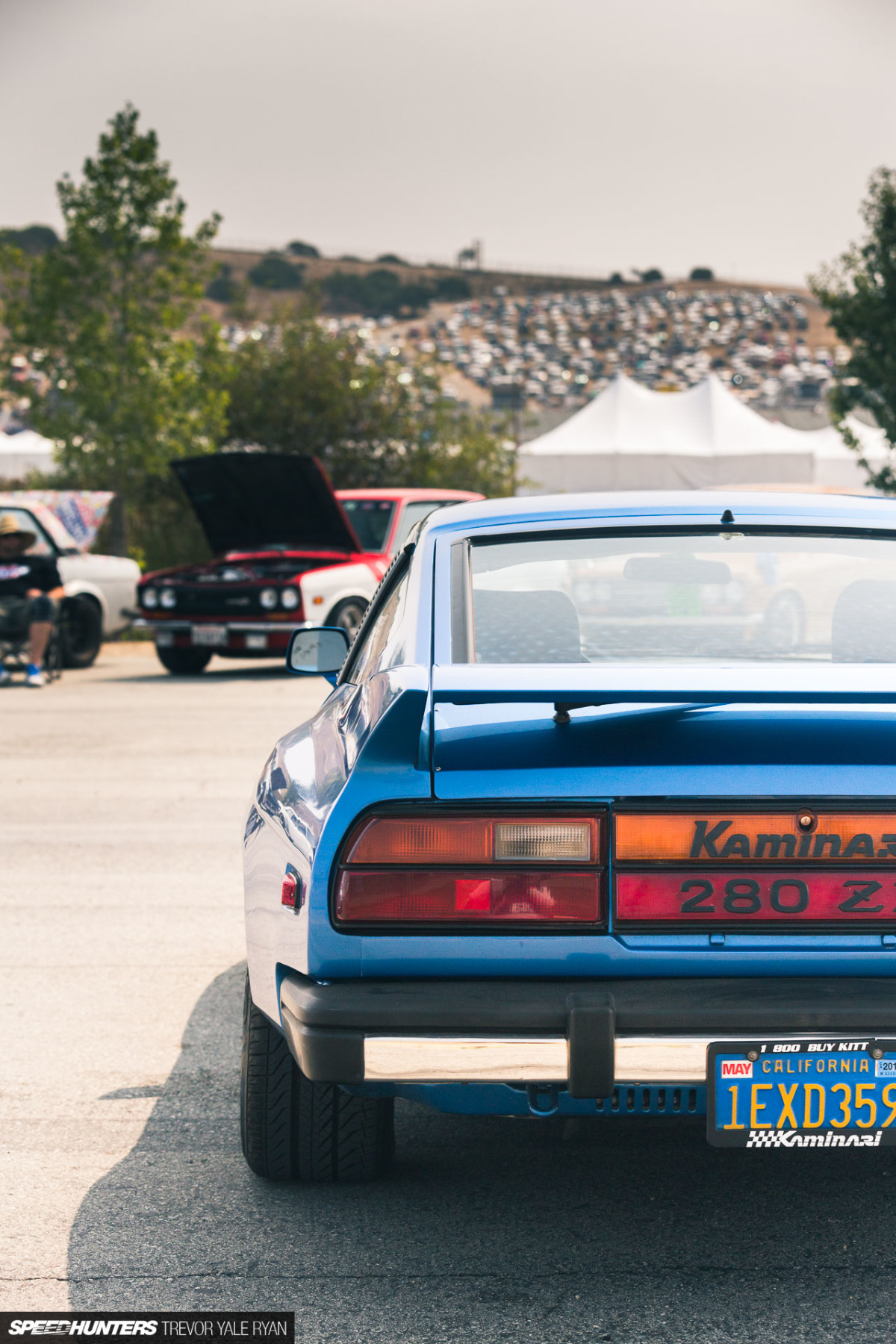 Again, a more in-depth look is probably required.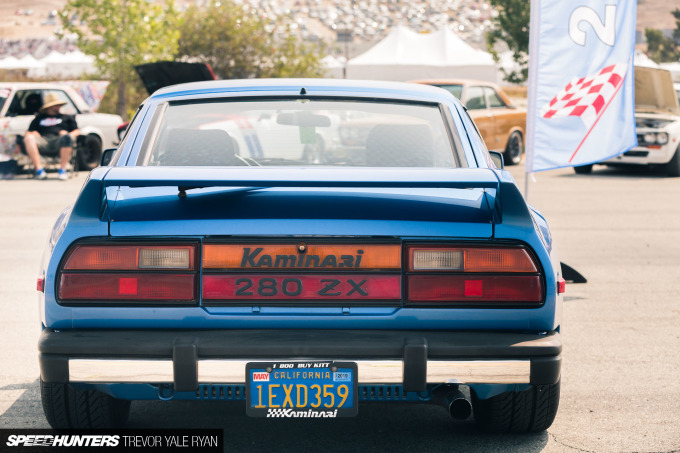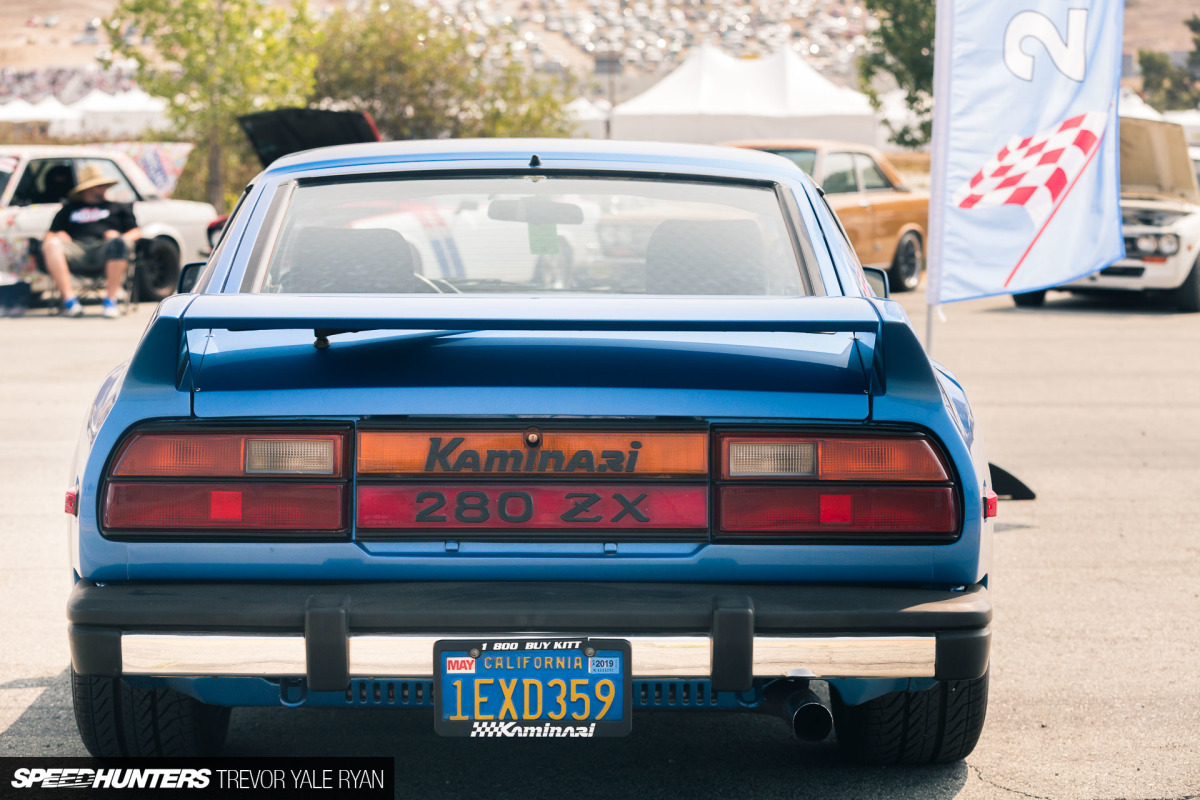 Apparently a 1 of 1, I need to find out what makes this particular Kaminari so special.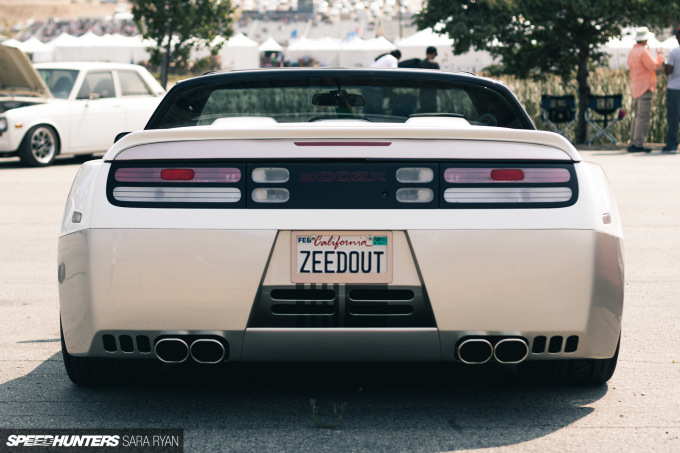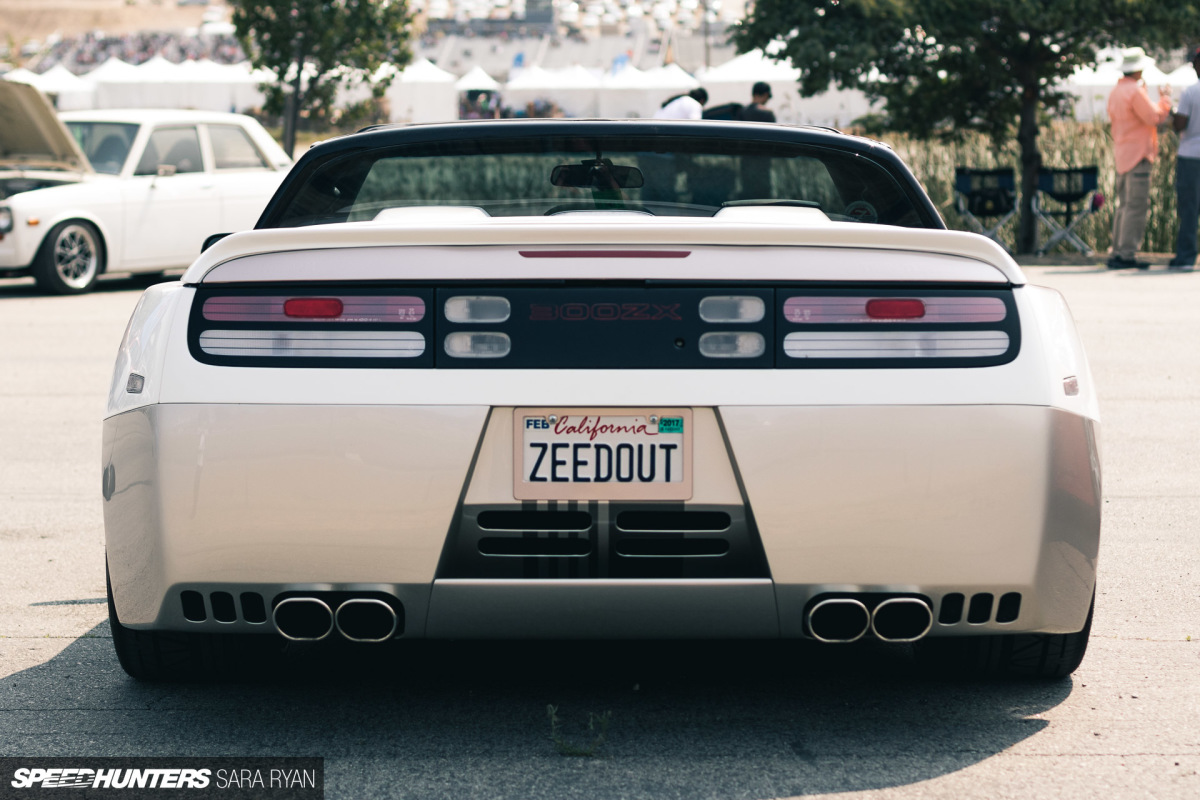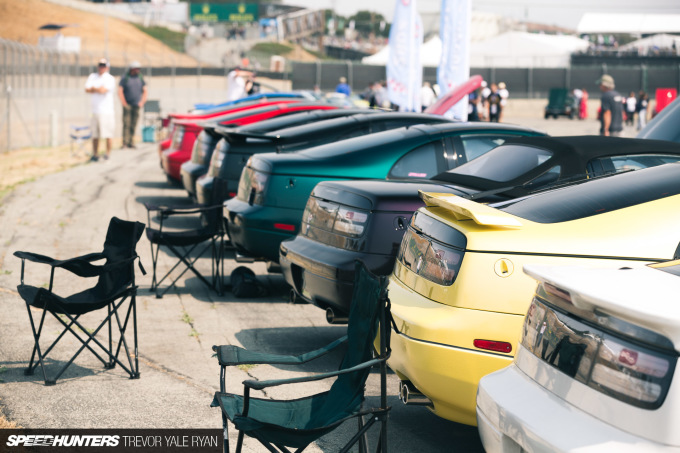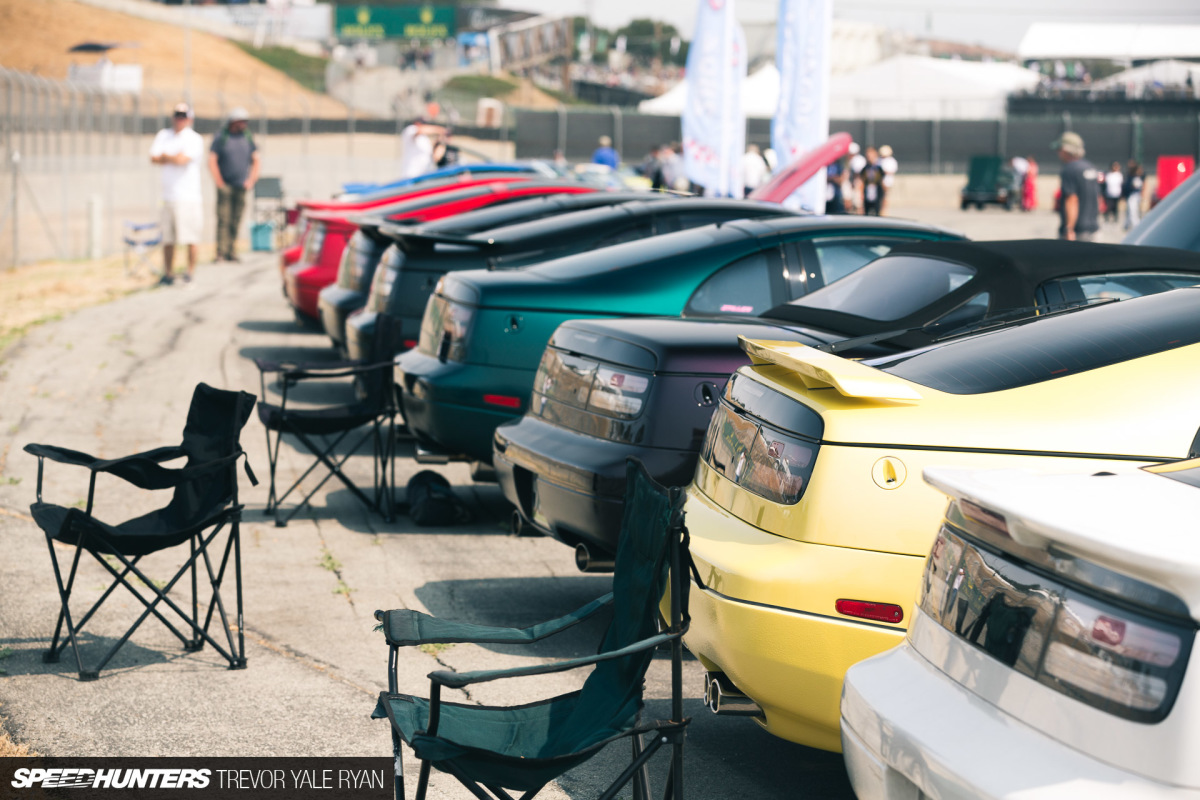 Itching to get back on the circuit, I finished my stroll with the 300ZX generation.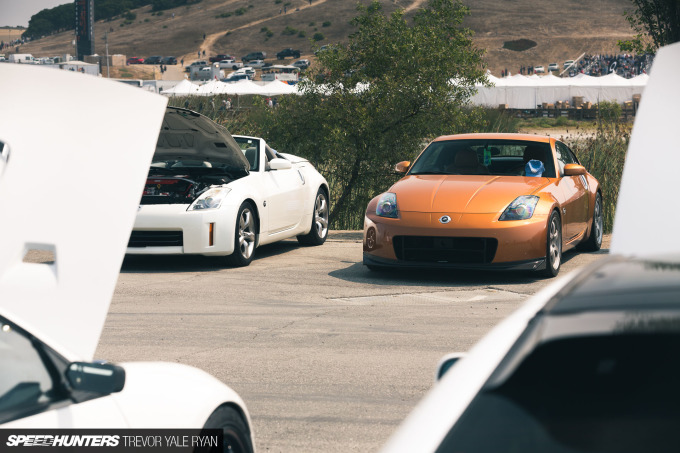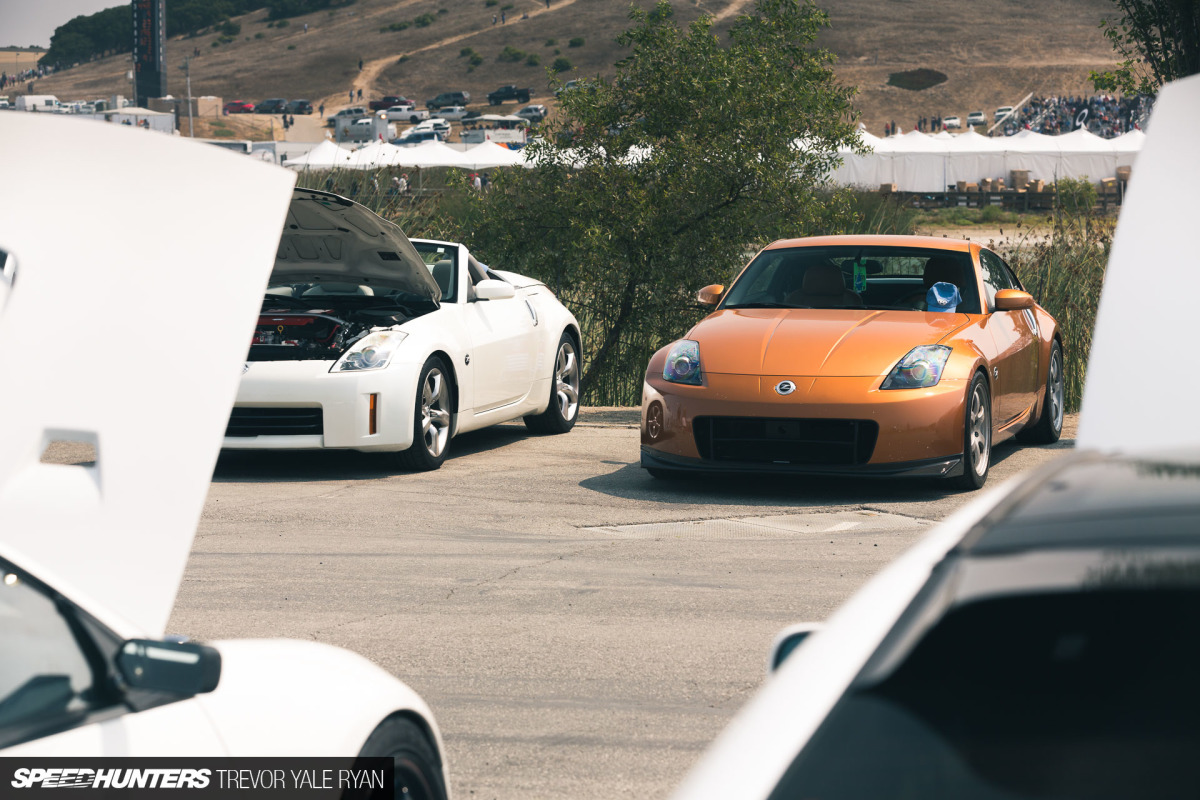 Sorry Z33 guys, but I think this chassis is one that's in a sort of in between stage right now (meaning it's a great time to pick one up). Old, but not old enough to completely capture the attention of the next generation just yet.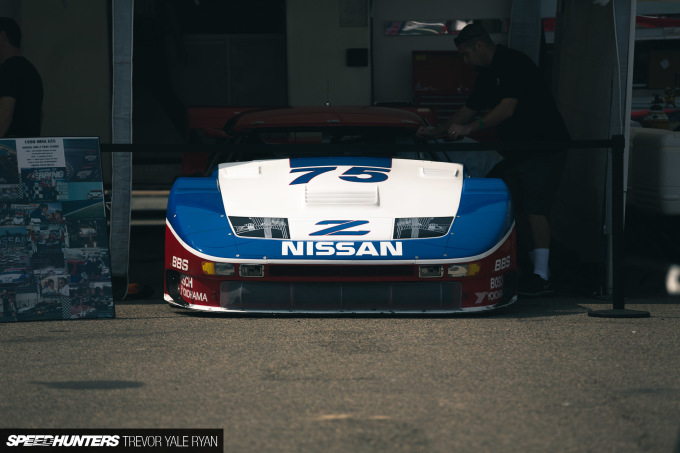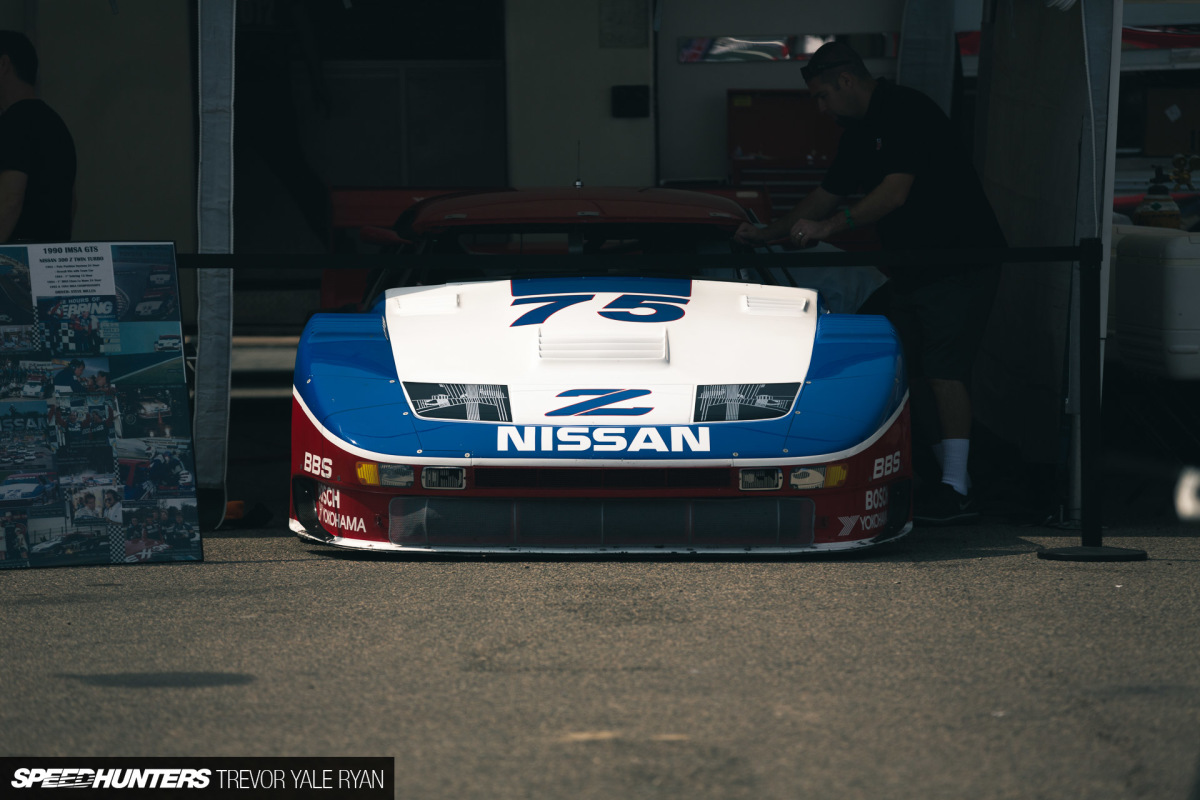 Maybe that's because marketing your car as a GTO racer actually worked. At least, it did make an impression on me. There's something so cool about a works race effort, especially those from the '90s.
Don't worry, I'll have a future story dedicated to these cars specifically. They really do have a certain sense of character you can't find anywhere else.
Trevor Yale Ryan
Instagram: tyrphoto
TYRphoto.com