The Dominator
The Mercedes-Benz CLK GTR is a stunning creation. It was also an incredibly successful one. The car's dominance in the 1997 and 1998 FIA GT Championship seasons resulted in literally zero GT1 team entries for the 1999 season besides Mercedes-AMG. No Porsches, no McLarens, no one at all.
Completed in 1997 for the all-new FIA GT Championship series, the CLK GTR found its way to both a constructors' championship and a drivers' championship. The following season in 1998, the only car to win a race in the GT1 class was a Mercedes-Benz CLK GTR. After this in 1999, the FIA just did away with the GT1 class and Mercedes took the CLK GTRs to Le Mans (with catastrophic results using the derivative CLR).
But never mind the somersaulting Mercedes; when you love something as much as I love the CLK GTR you just pretend that sort of thing didn't happen. Instead, you focus on the high points, like the fact that this car materialized from rough sketches to two race-ready prototypes in just 128 days.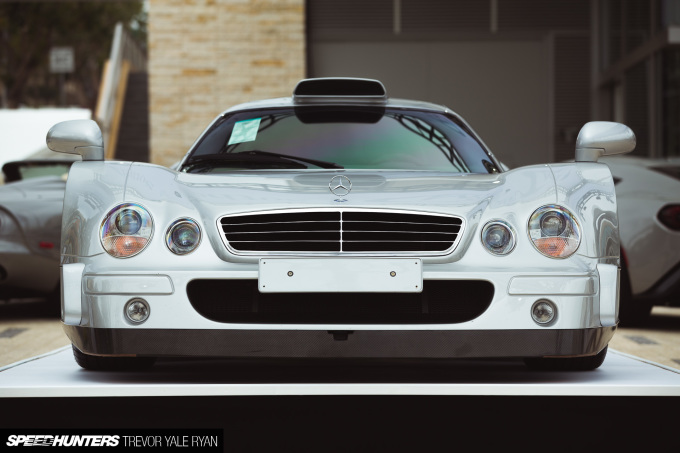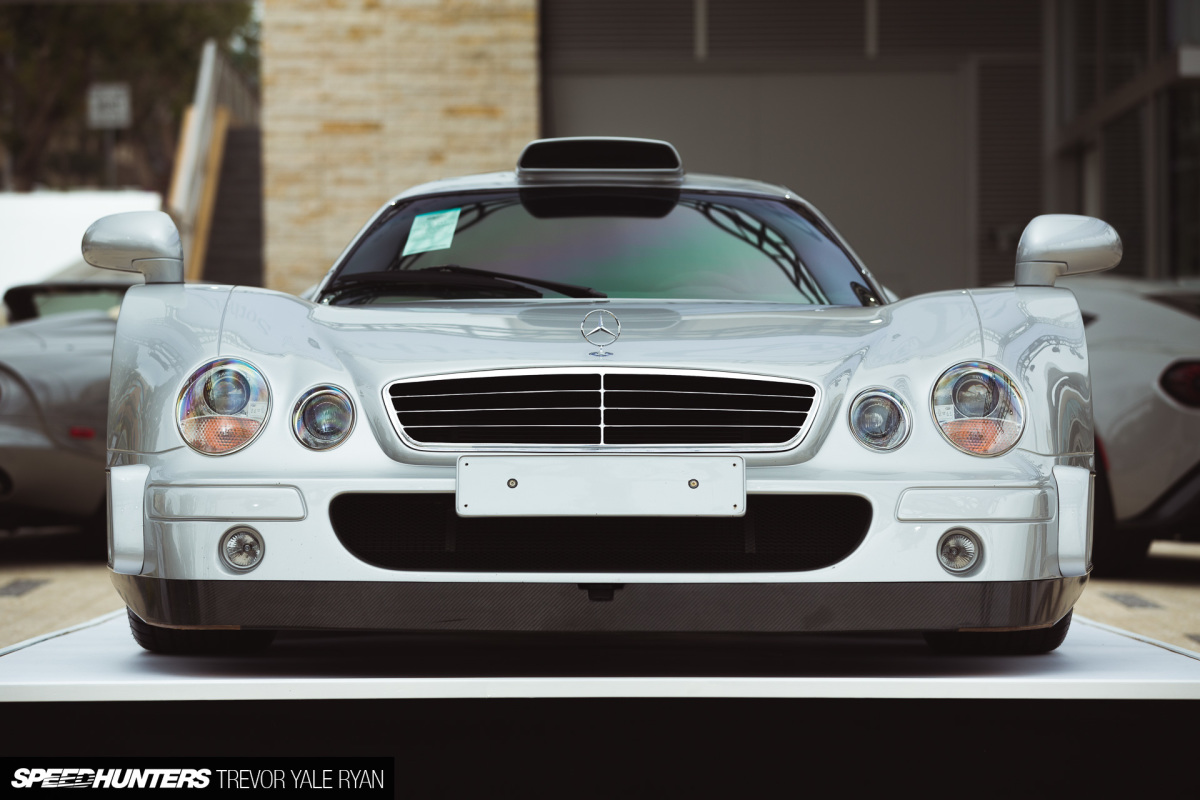 Apparently Mercedes started with their new CLK, but I think all this means is that Mercedes drew four CLK-inspired circles for the headlights and then clearly went at least a little insane in the styling department.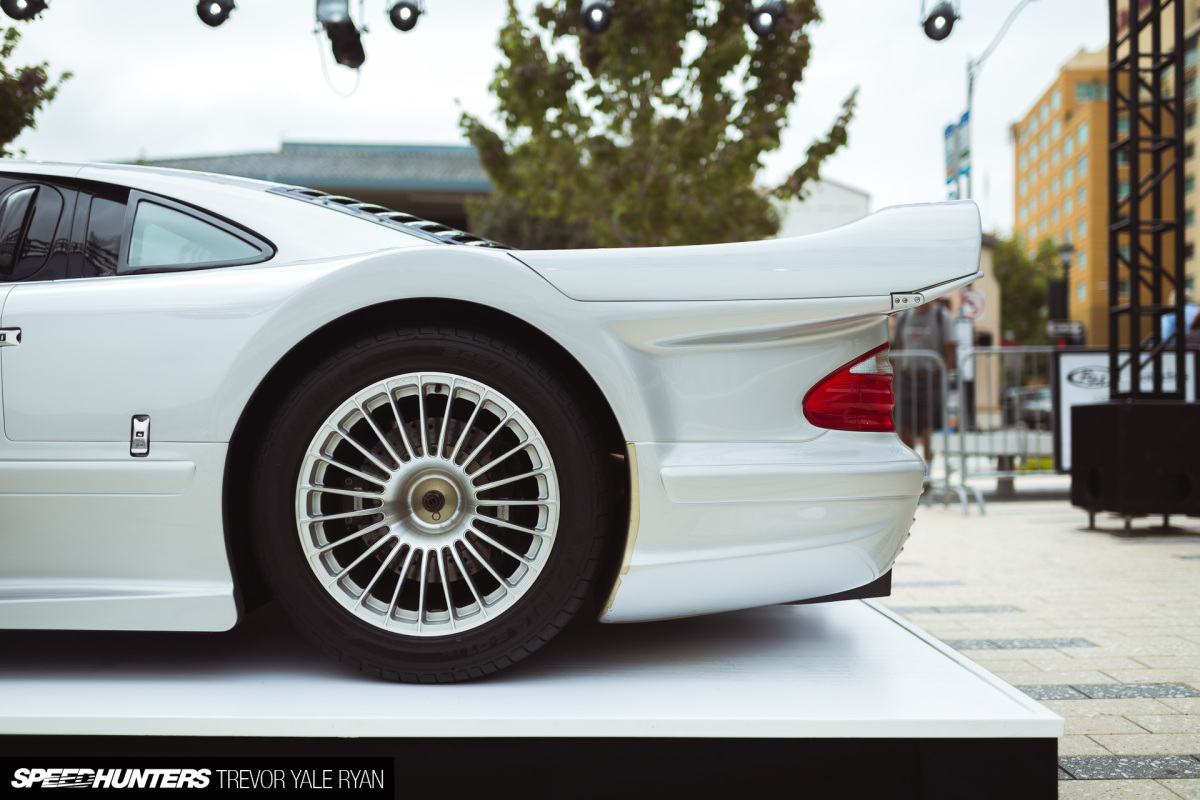 Besides that fact that it was the best — forcing BMW, McLaren, Porsche, and whoever else to go home crying after 1998 — I love how this car has been formed by function. The '90s were an interesting time in terms of an advancing, yet limited, understanding of aerodynamics. Simulation technology wasn't there yet, so Mercedes did the only reasonable thing: They secretly purchased a McLaren F1 GTR.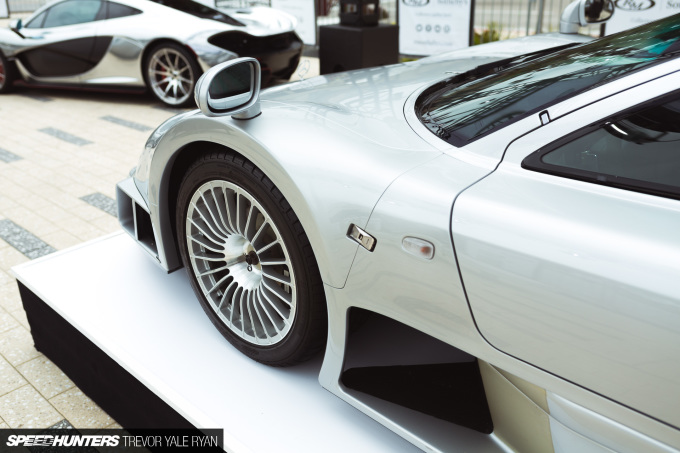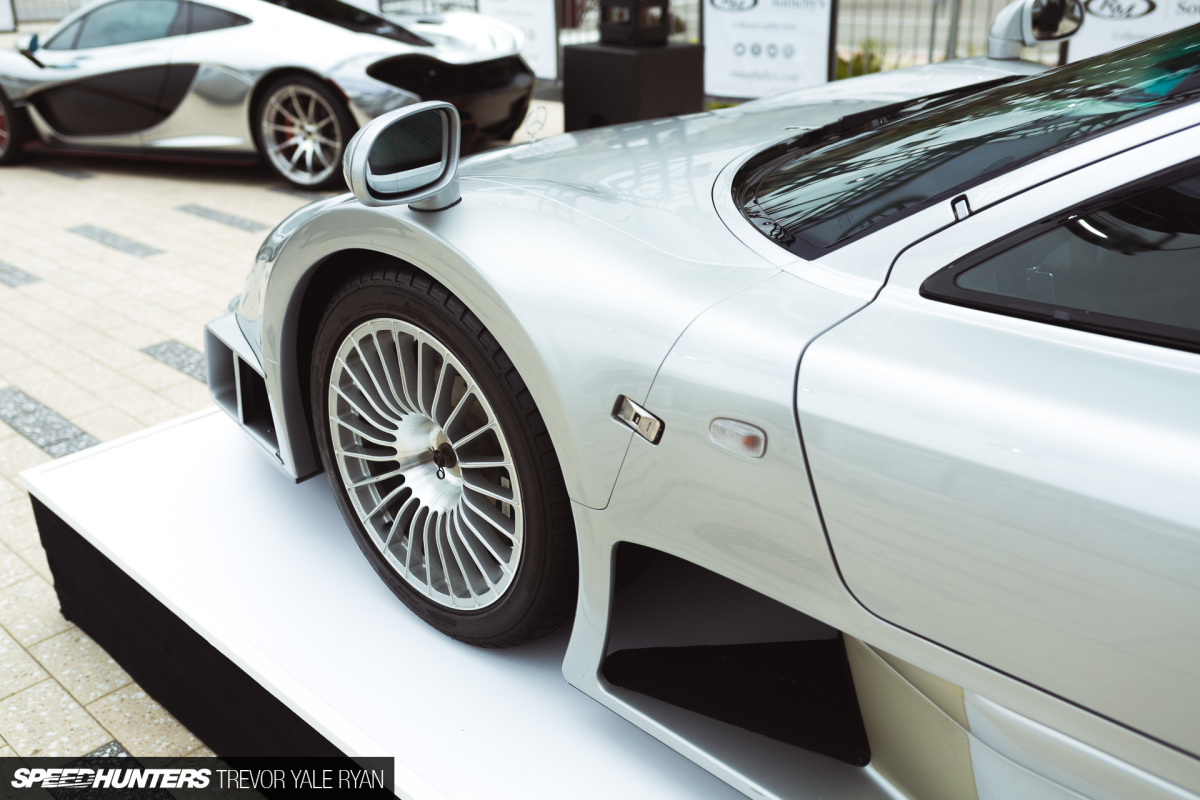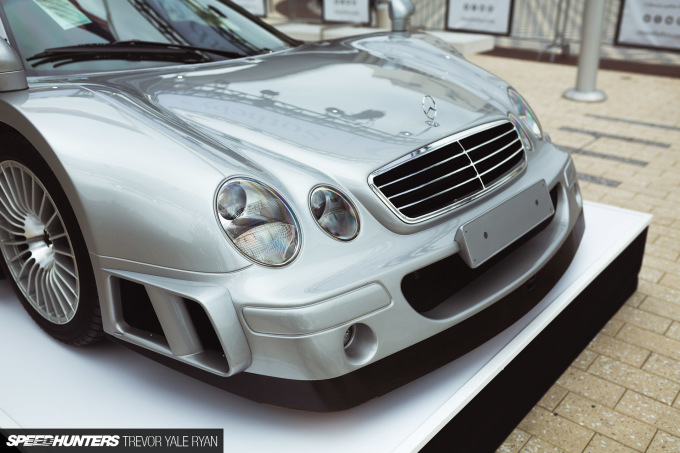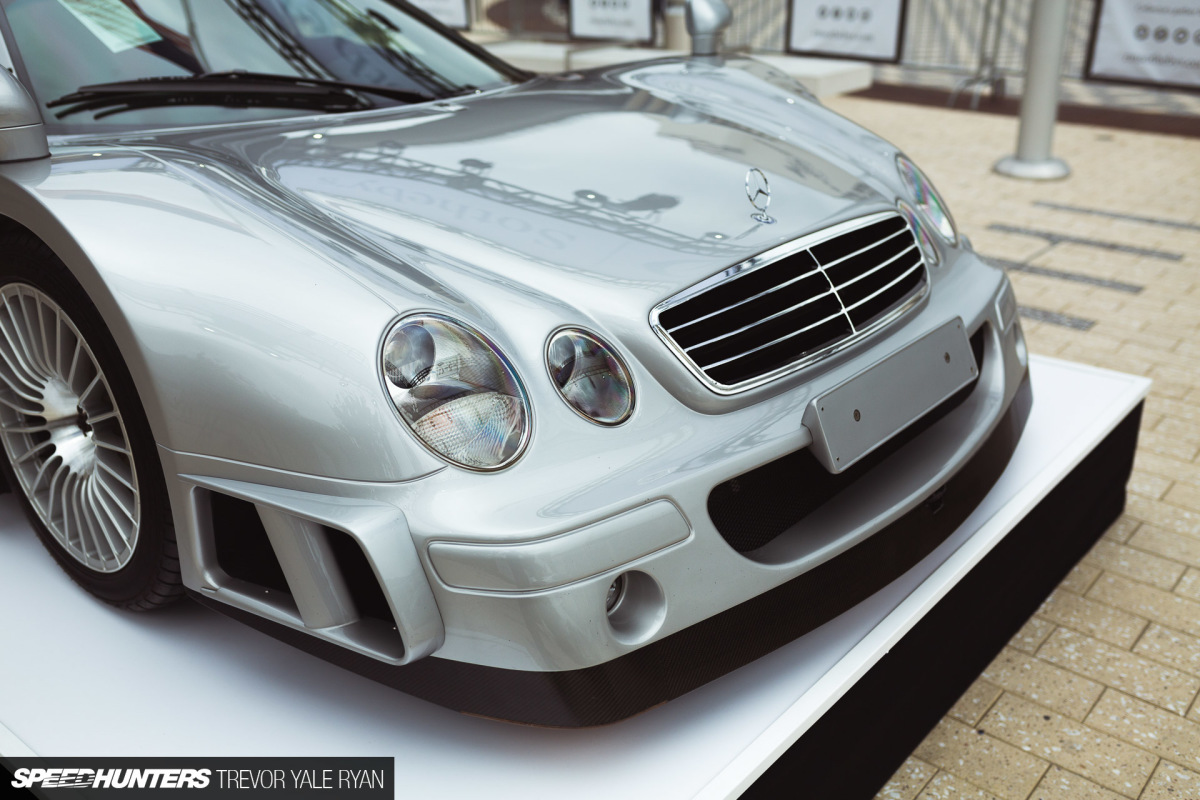 After acquiring the McLaren, Mercedes went to work engine-swapping the car with their own AMG LS600 V12 power plant. They also managed to attach new bodywork to test both the engine and the aero that their new car would use. Whatever they did was working, so much so that the now even faster McLaren found itself in a tire wall.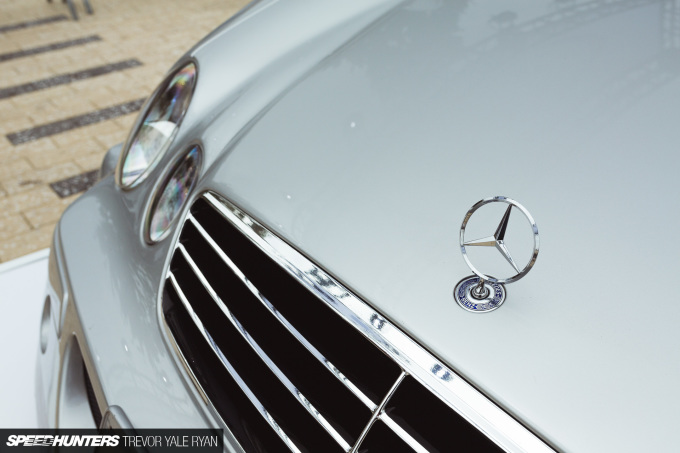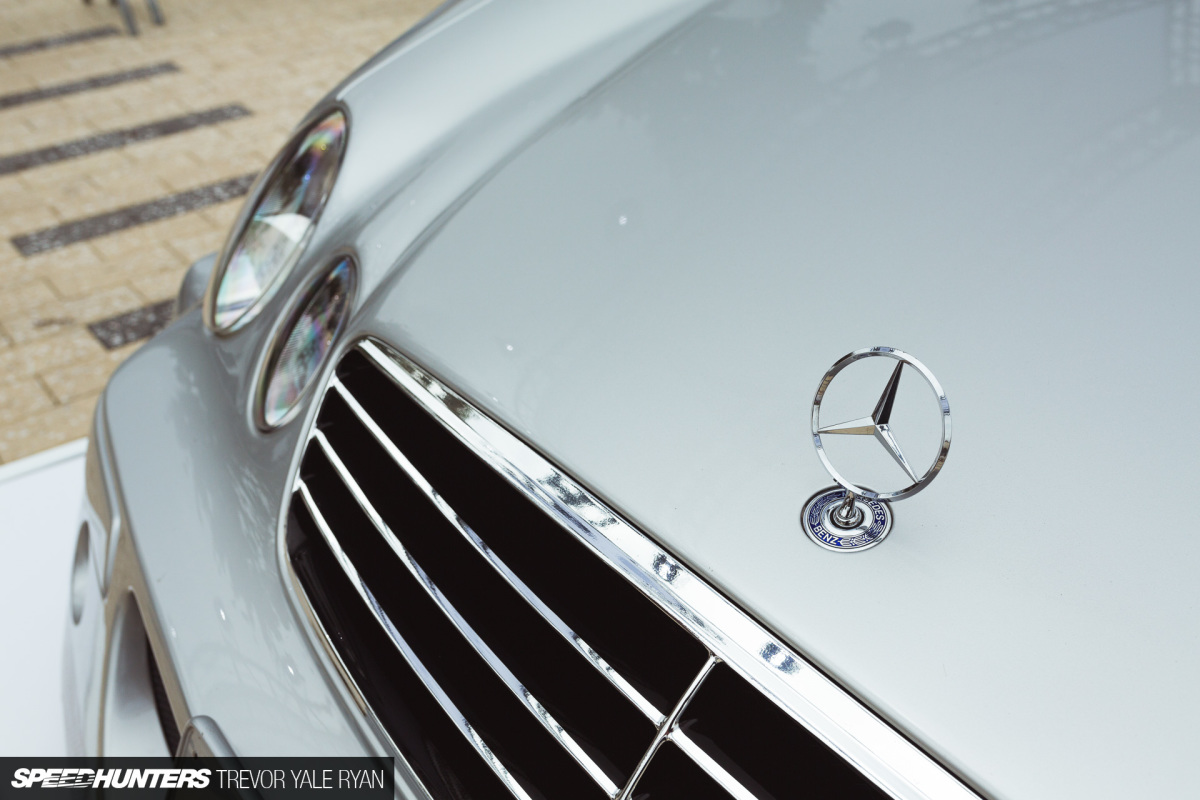 That was fine though, because Mercedes was looking to build a Mercedes, not a McLaren.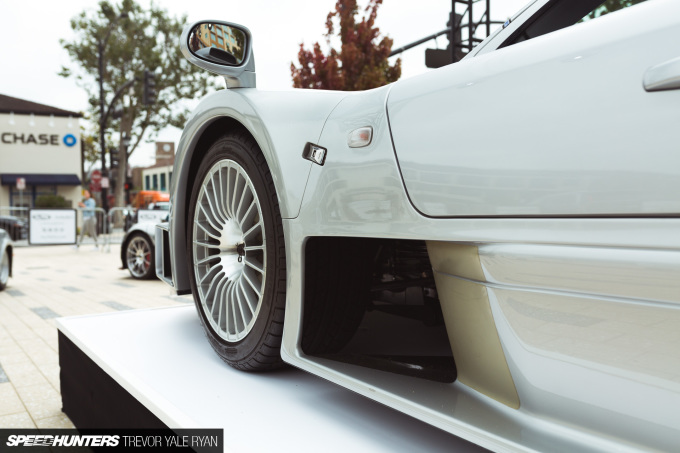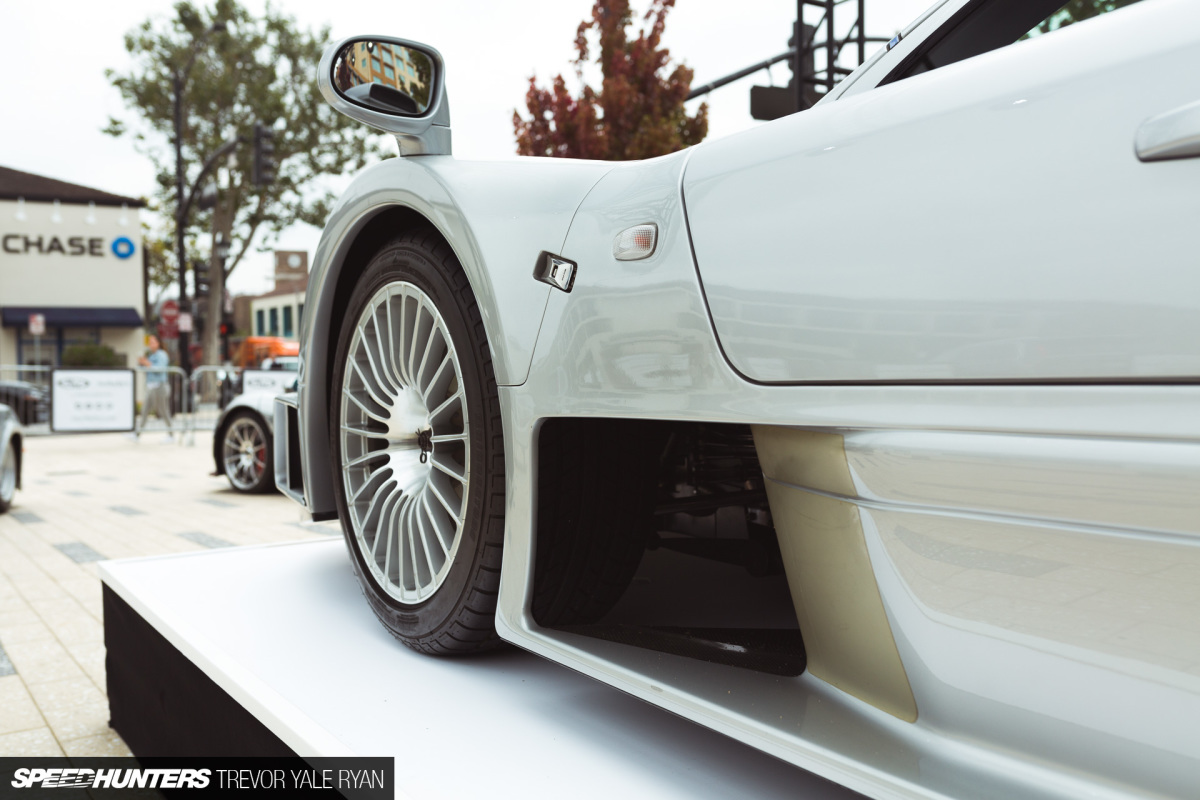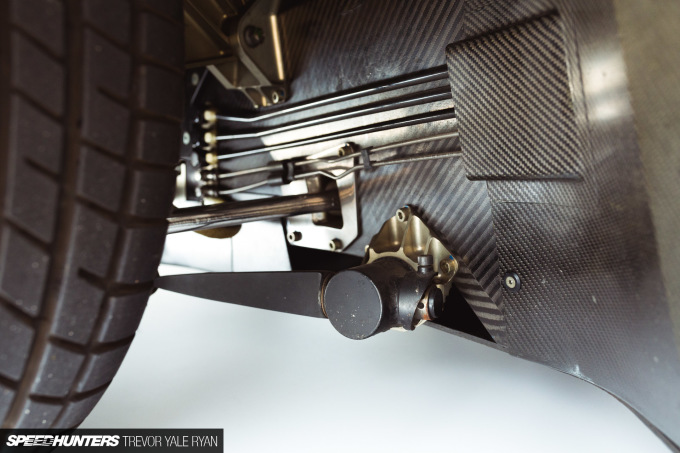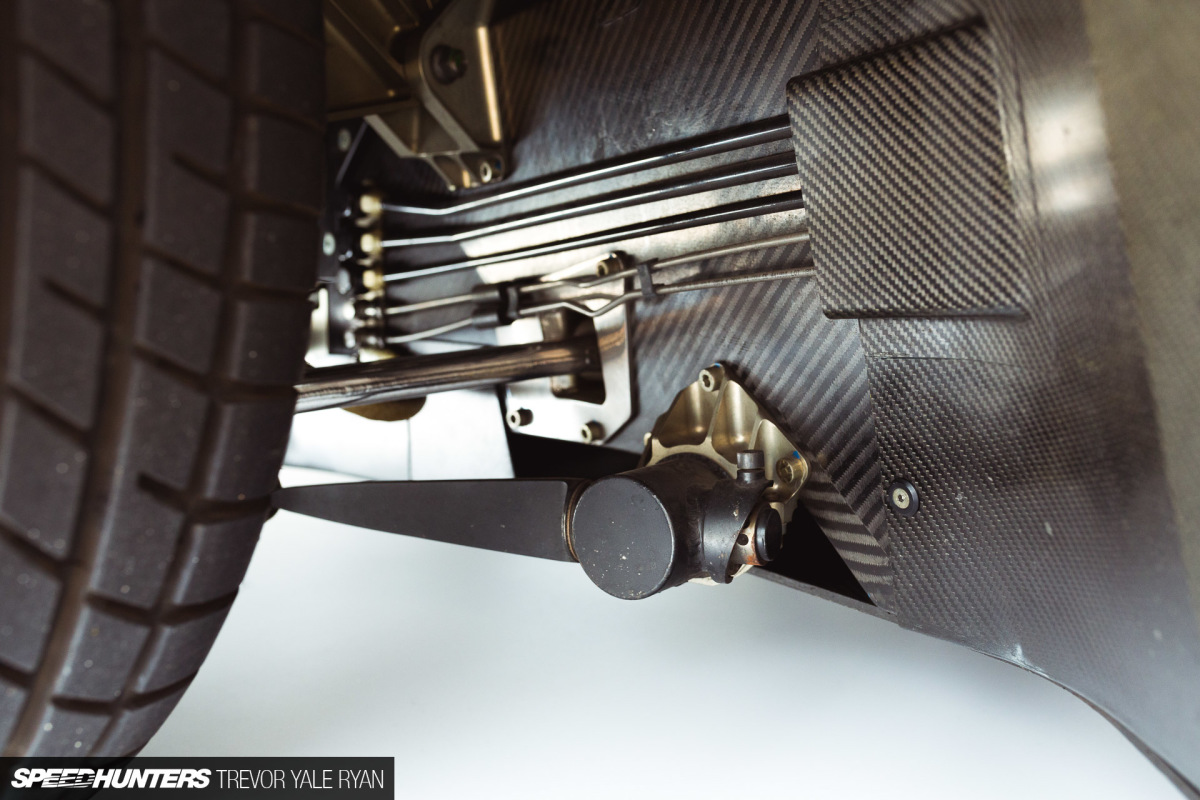 They clearly succeeded, and while this is obviously the road-going homologation version — excuse me, Straßenversion — of which only 25 examples were ever made, I was still drooling over all of the racy details. If only I'd been allowed to take a look at that 6.9L V12, although I probably would still be standing outside the Monterey Convention Center if that was the case.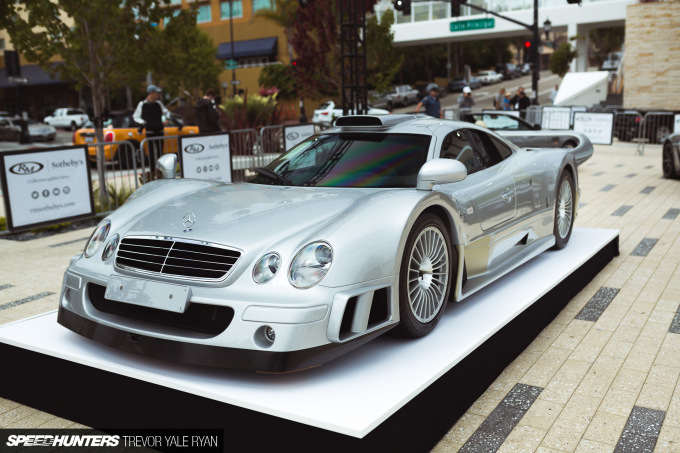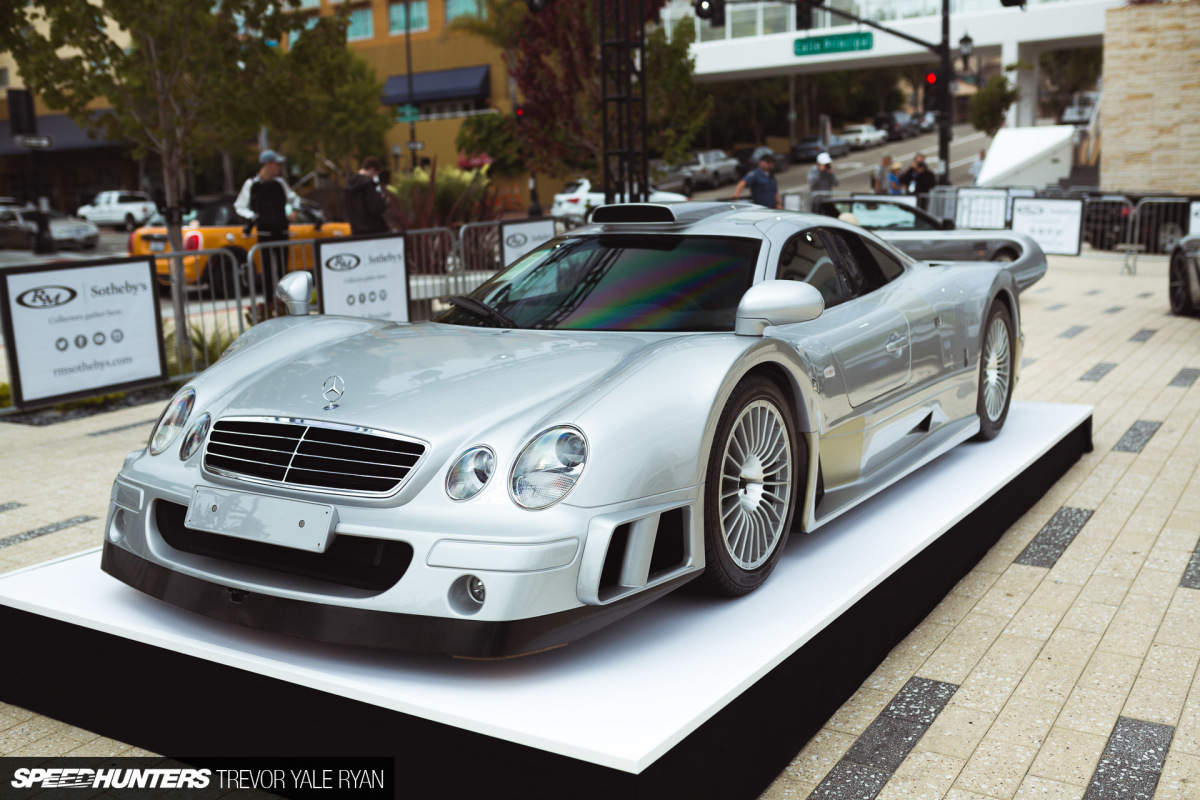 Producing 612 horses at the wheels, some 400rpm before a howling 7,200rpm redline, the Straßenversion hit 100kph in just 3.4 seconds, before carrying on to a top speed of 214mph (344km/h). The car looks fast standing still and I'd give anything to put the hammer down in it. Just being next to the thing gave me total tunnel vision; all I could see was this Mercedes.
Hero Car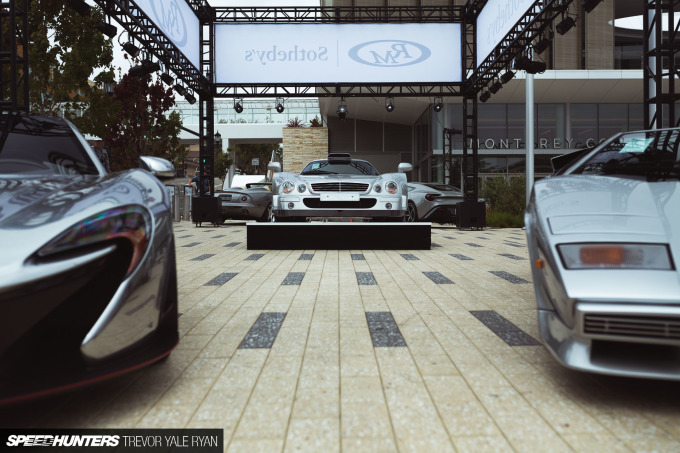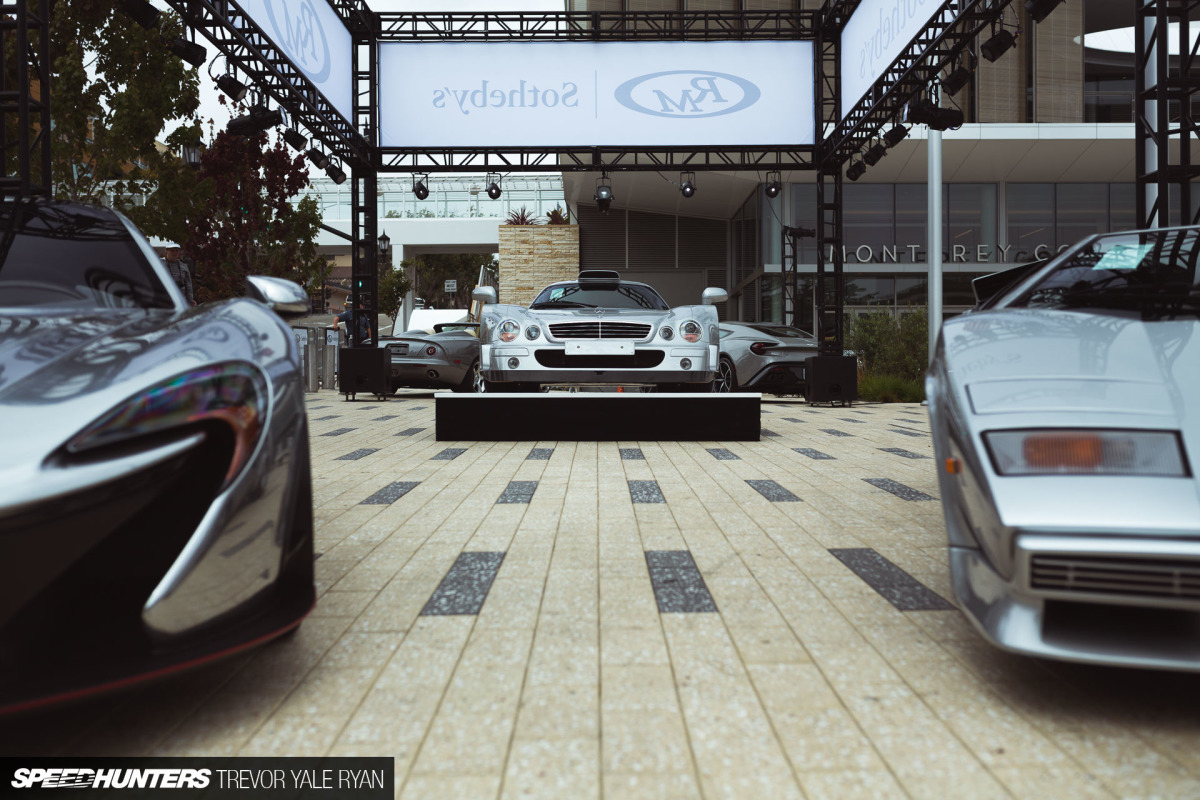 You may have noticed a couple other cars bordering the CLK GTR in the background of my photos.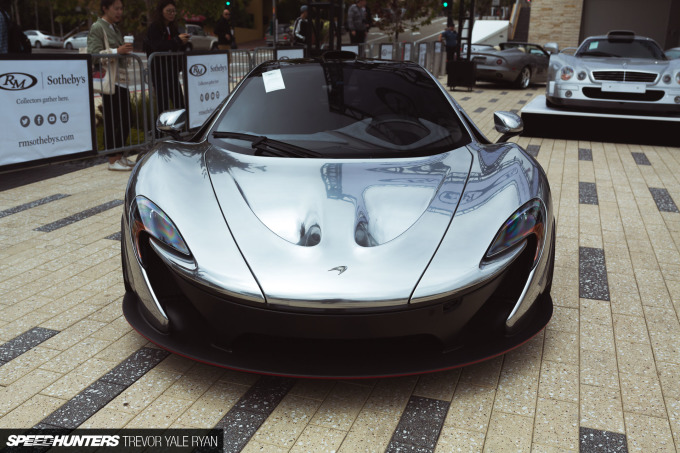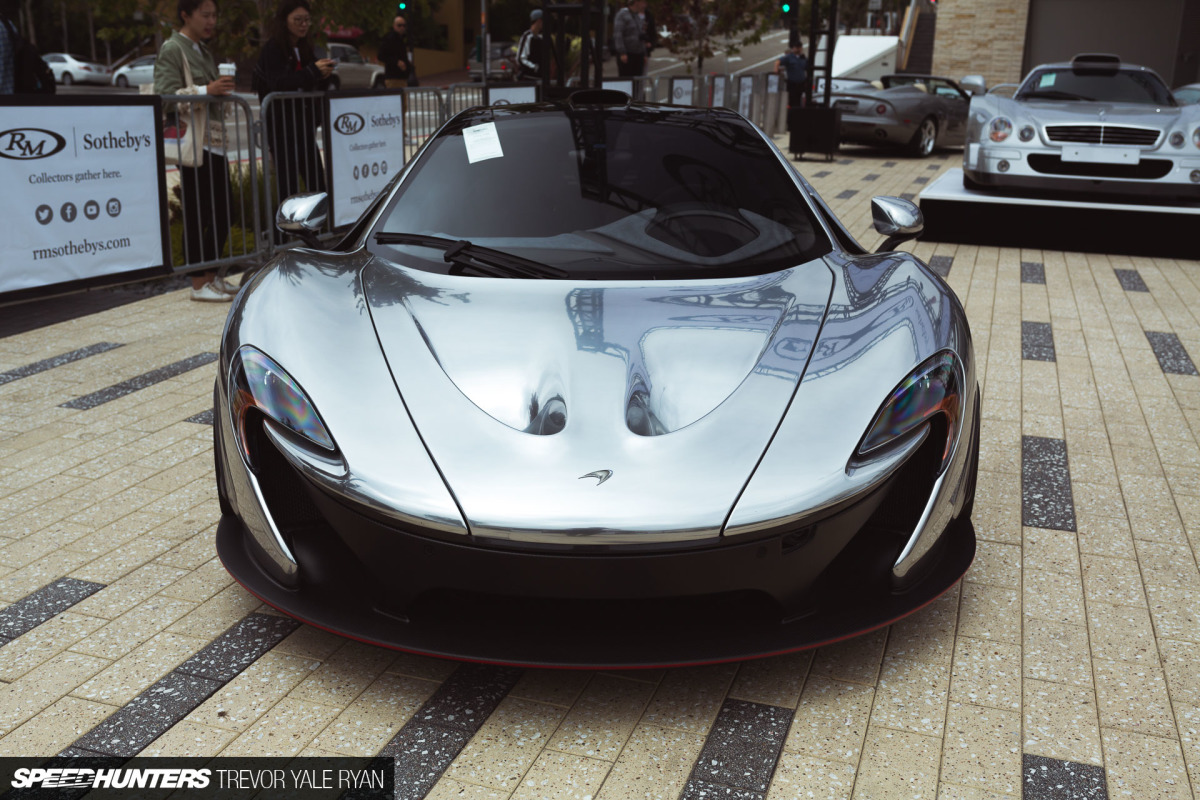 Just one of two McLaren P1s finished in MSO Liquid Silver, sitting alongside an incredible Bertone Countach, a highly-desireable 'low-body' LP400 S Series II. But they might as well have been a pair of S2000s for the attention I gave them.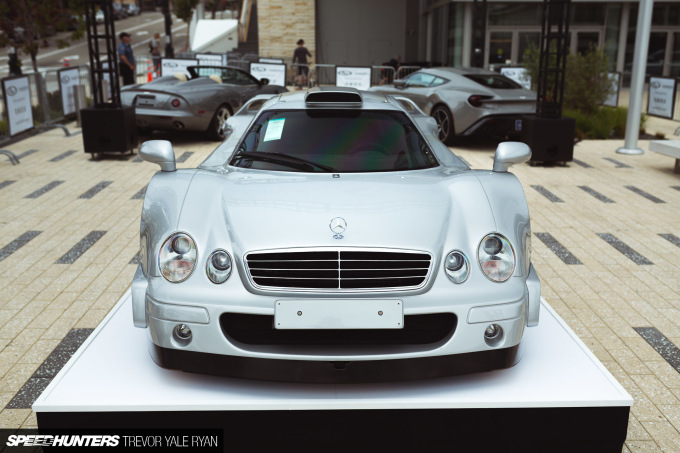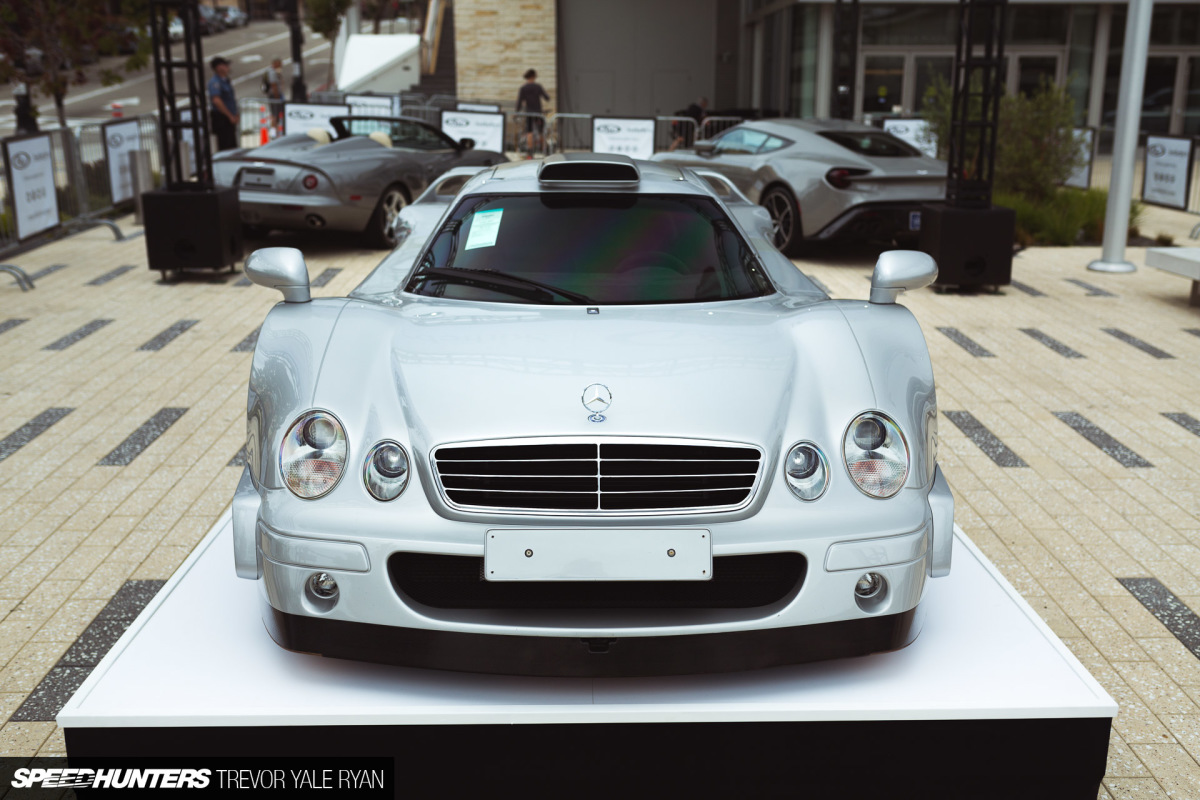 And I didn't even bother looking behind the CLK GTR. I still can't take my eyes off this thing to really tell what they are, and I really don't care.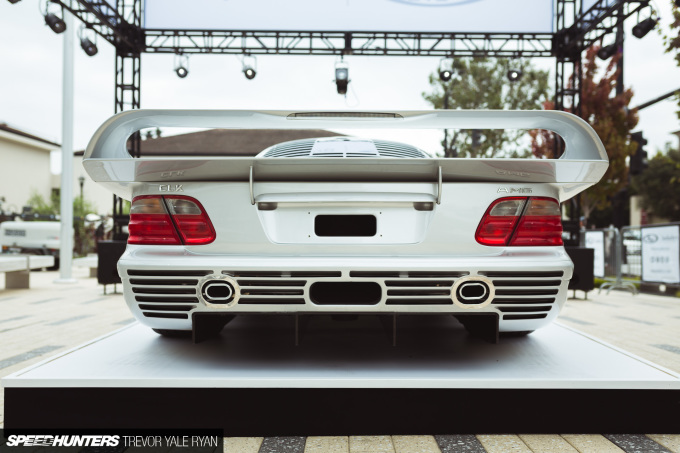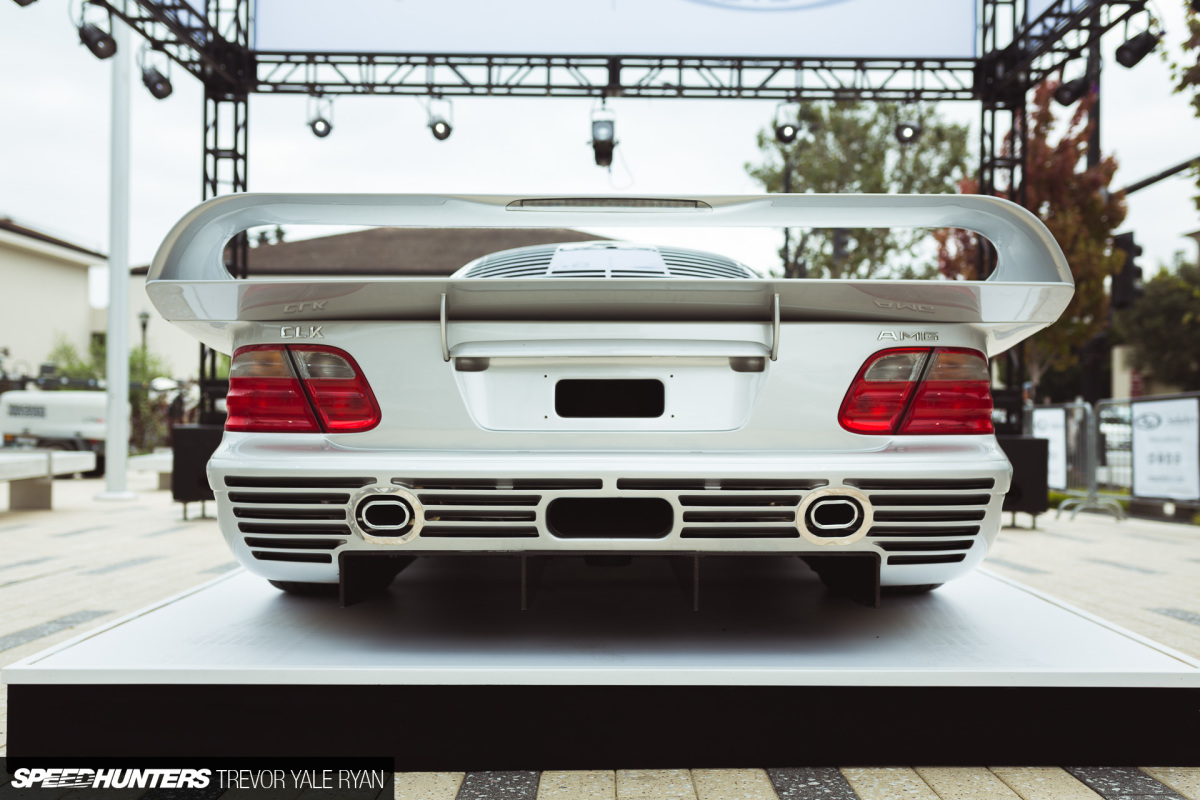 I only had about five minutes with the car before the guard received a phone call. As it took a bit of convincing to get inside the cordoned-off area in the first place, I knew this was coming. "Time's up, that was the boss," he laughed.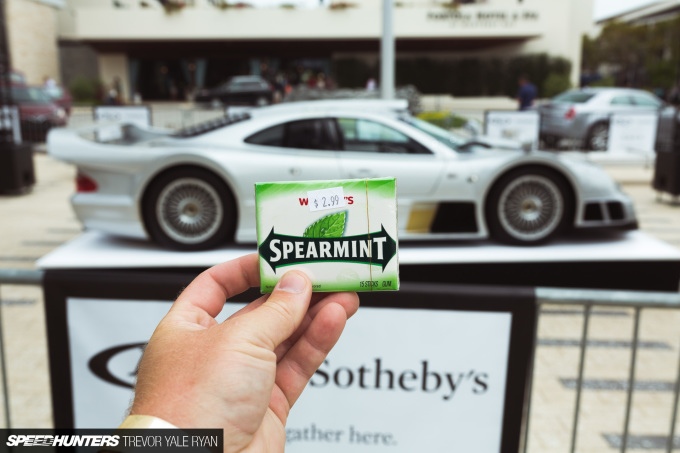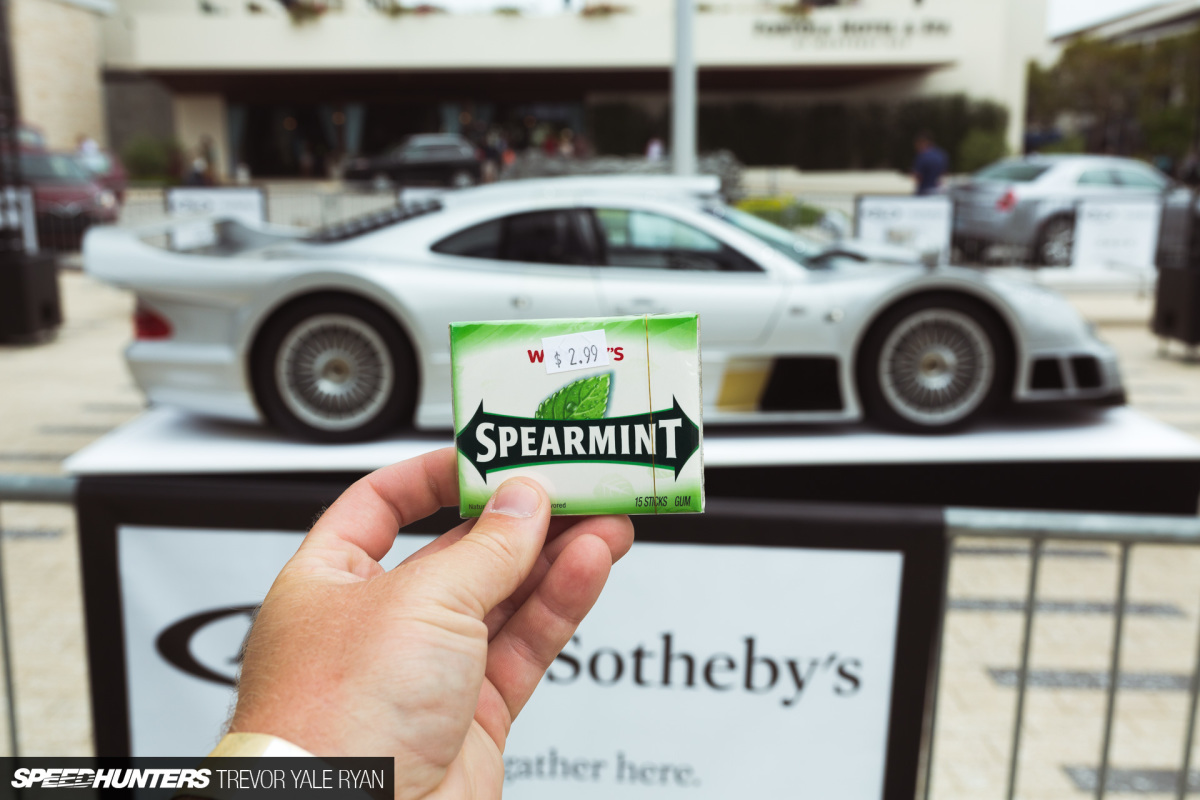 After showing me out, the guard asked me for some gum. I didn't have any, but after being given the opportunity to get up close and take photos of what might be my all-time favorite car I went across the street to the corner store to hook him up. Best three dollars I've ever spent.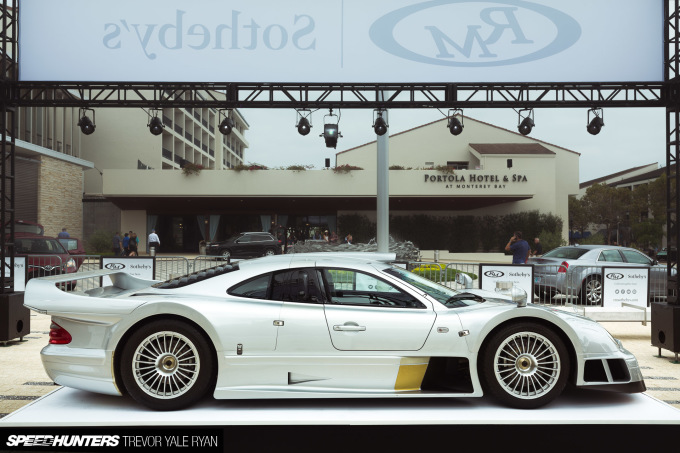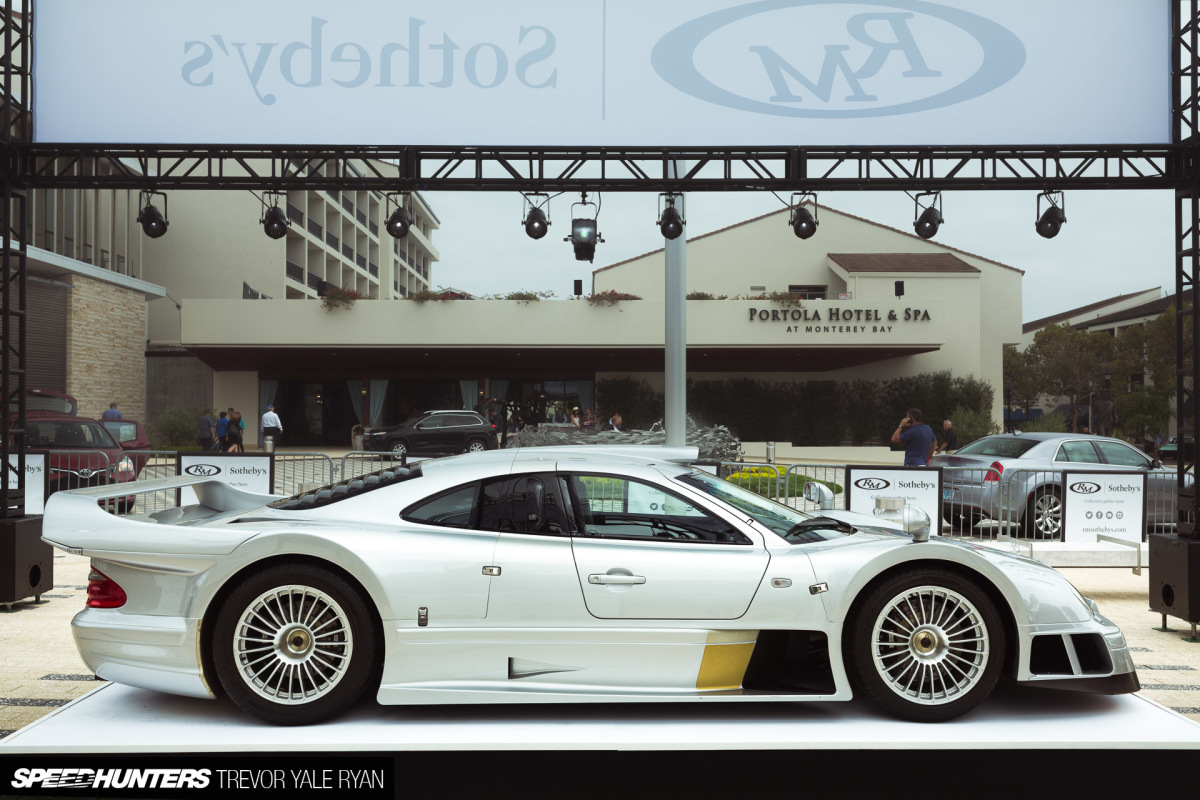 I continued to shoot the car from behind the fence, thinking of when my love for this thing really started.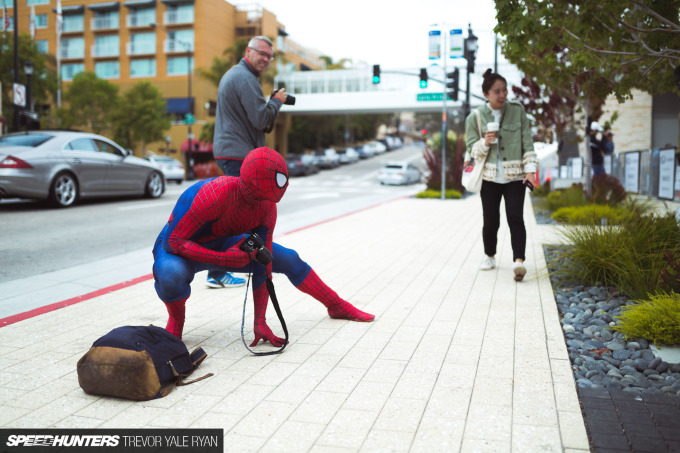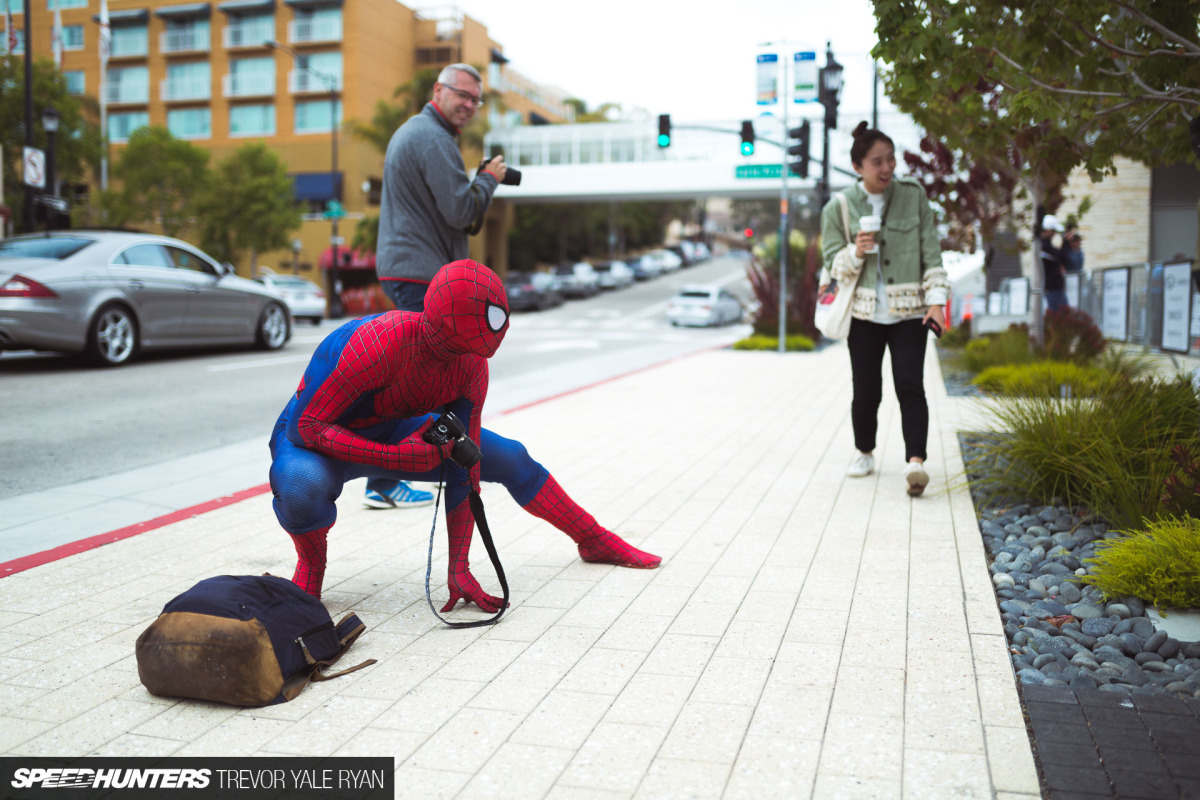 But I was interrupted in my thinking when Spider-Man appeared on the sidewalk beside me. How is it that not one, but two of my heroes were here at RM Sotheby's? Many, many questions came to mind, but never mind that.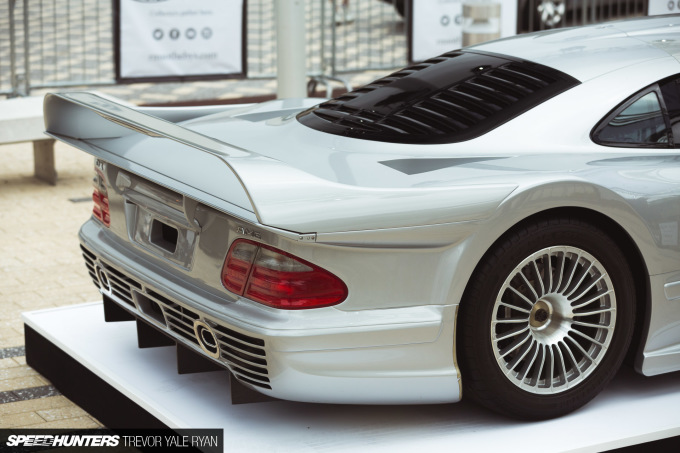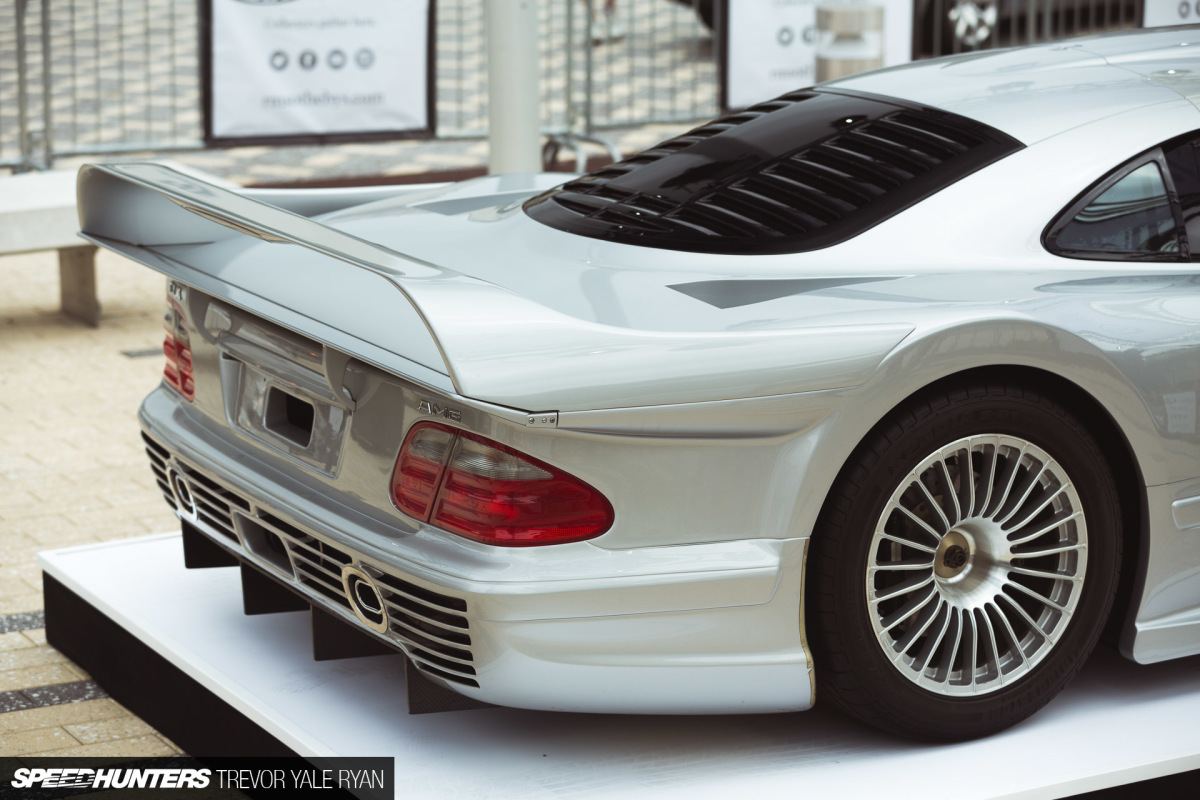 Confused, I turned my attention back towards the incredible CLK GTR. What is it about all those horizontal lines contrasted with the harsh curves of the rear end that culminate in the wicked street-version wing that are so attractive to me? There's something about it, and suddenly it hit me…
I was 12 or 13 years old, outside an exotic dealership in Los Gatos, California. A large transporter pulled up, and a car was slowly being lowered down. I saw the wing, then the top of rear quarter panel first.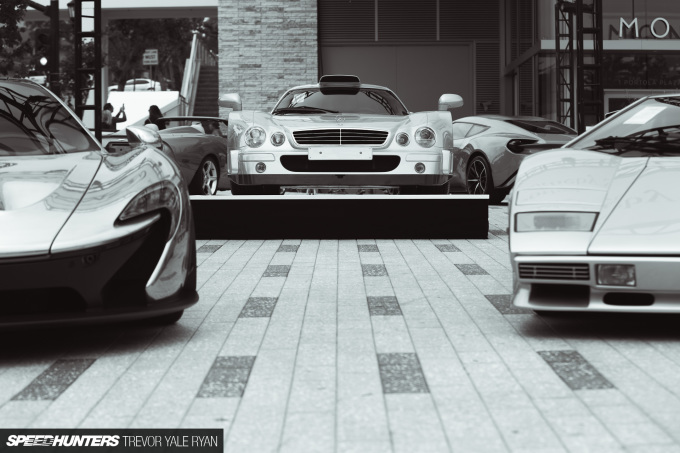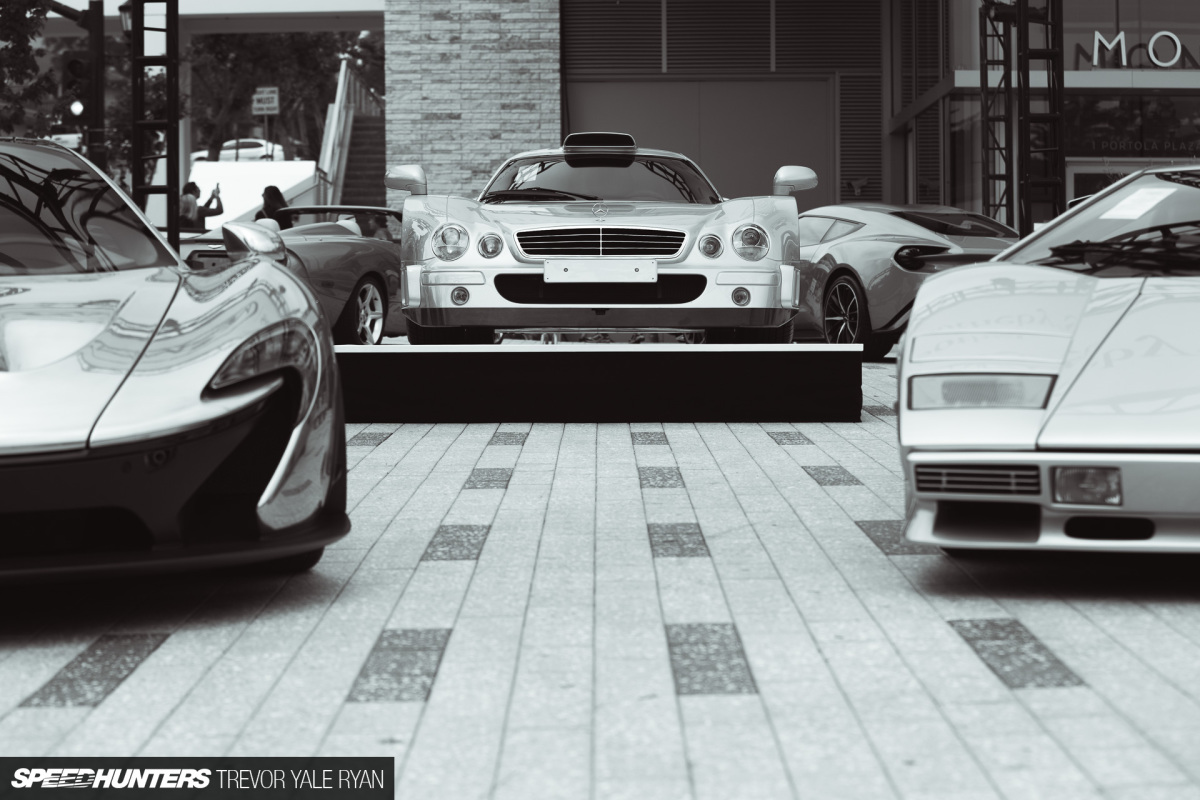 It was nothing less than the championship-winning, Mobil 1-sponsored CLK GTR. It was captivating, and I've always been drawn to both the race and street versions ever since. Some 15 years later at RM Sotheby's Monterey, I properly met my hero, as one always should.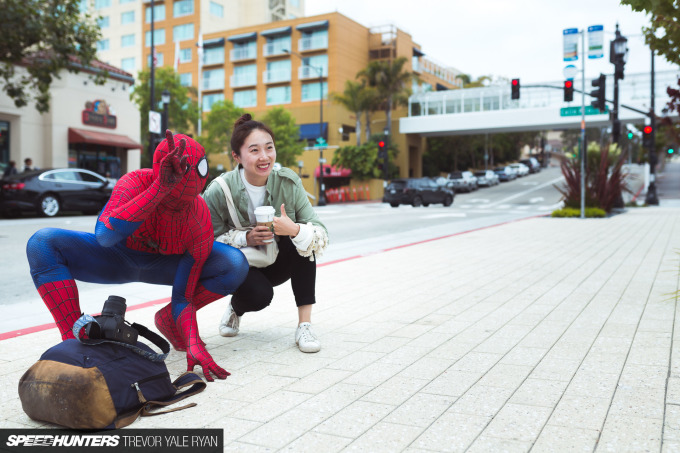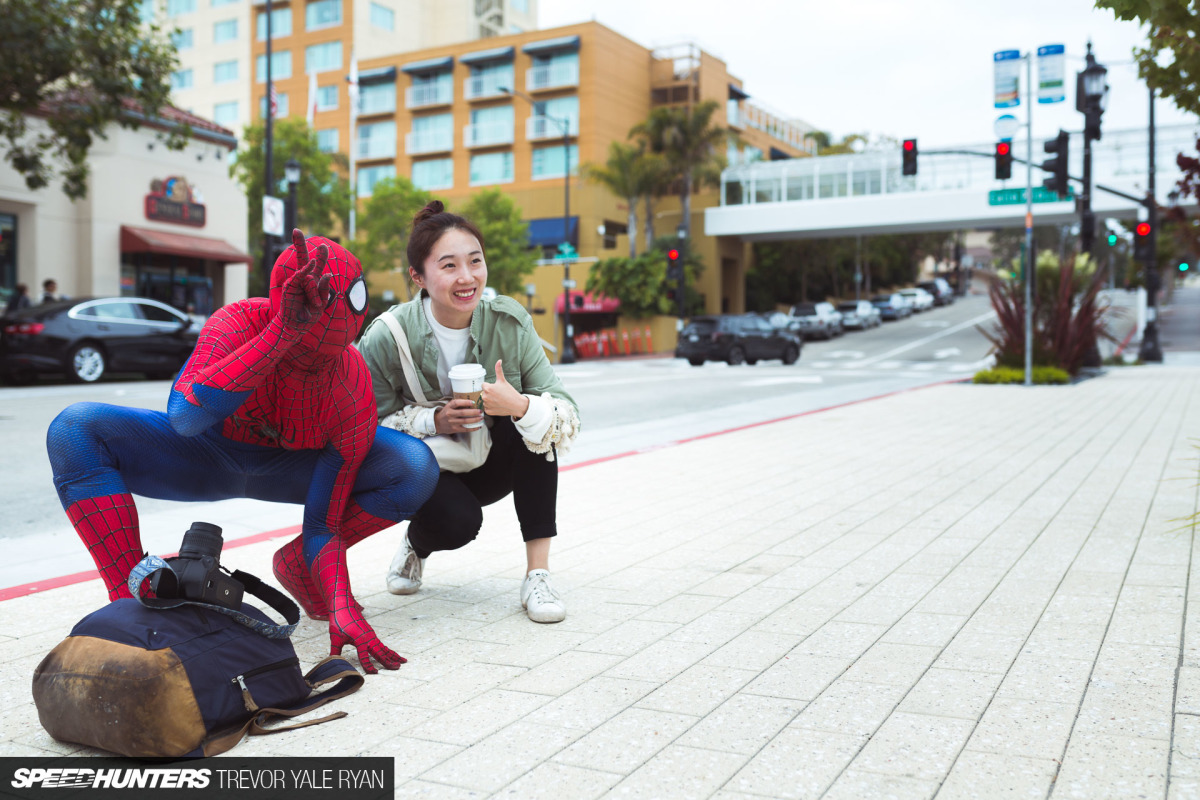 This girl seems to agree, and so does Spidey.
Trevor Yale Ryan
Instagram: tyrphoto
TYRphoto.com