Last weekend I had what I'm sure will be one of the most memorable experiences of my life.
No, it wasn't getting married or buying a house. Instead, it was an event that happened to take place by simply being at the right place, at the right time. As I'm sure many of you of have been reading my good friend Trevor's numerous articles on Monterey Car Week , I too was attending the event. It is one of the most prestigious car events that happens anywhere in the world, and it takes place right in my backyard.
This year, for the first time ever, Nissan was the chosen marque, meaning they were headlining most of the shows and races that took place, so I knew I had to be there.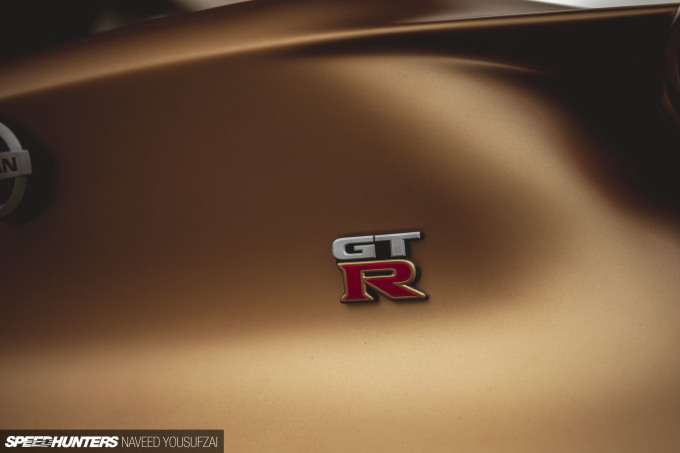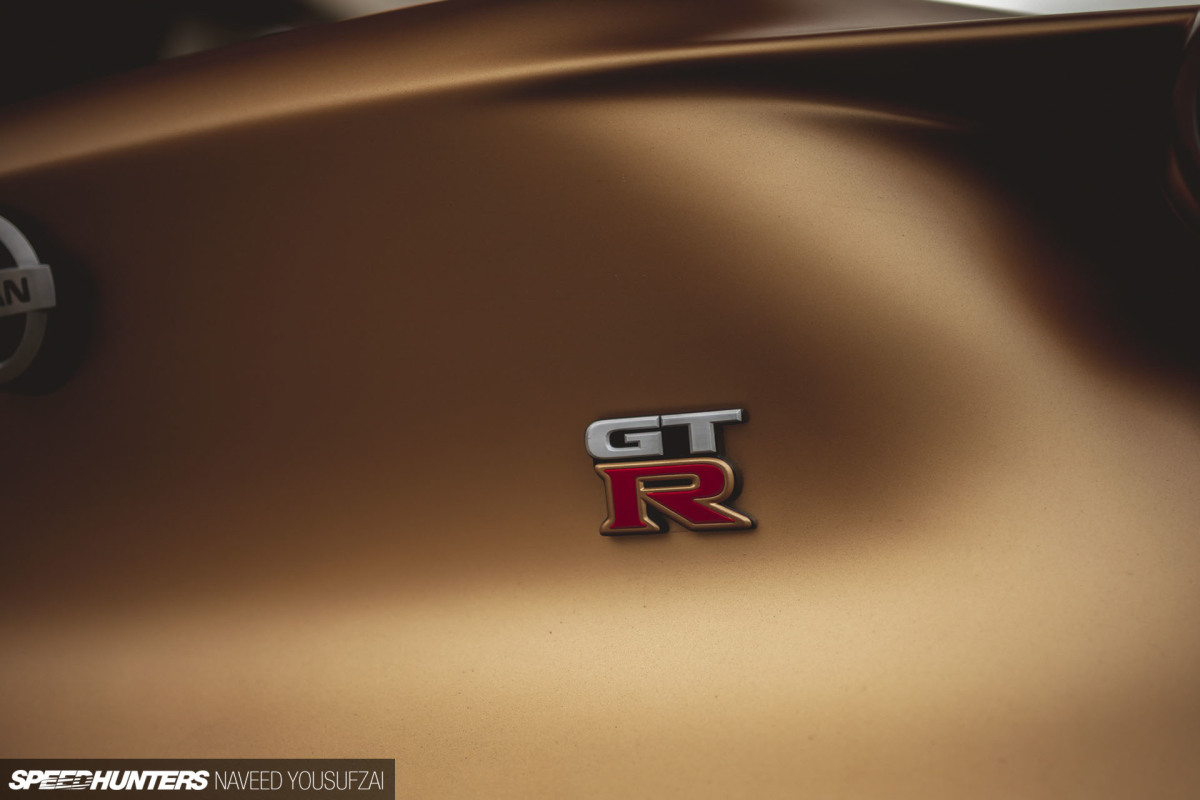 I've been frequenting this event for the past four years and each year it never fails to amaze me with regards the type of things I encounter. You can literally stand on the side of the road all week long and gaze at hundreds of millions of dollars worth of cars being driven around the small coastal city. I remember the first time I attended, my girlfriend and I were pulling up to our Airbnb just a couple of miles north of the Quail golf course, and a random caravan of eight Pagani Huayras flew past us like it was the thing to do. Man, did I ever feel so broke.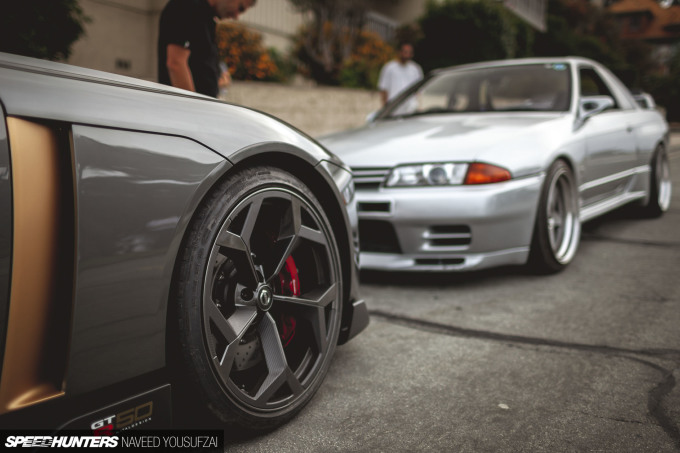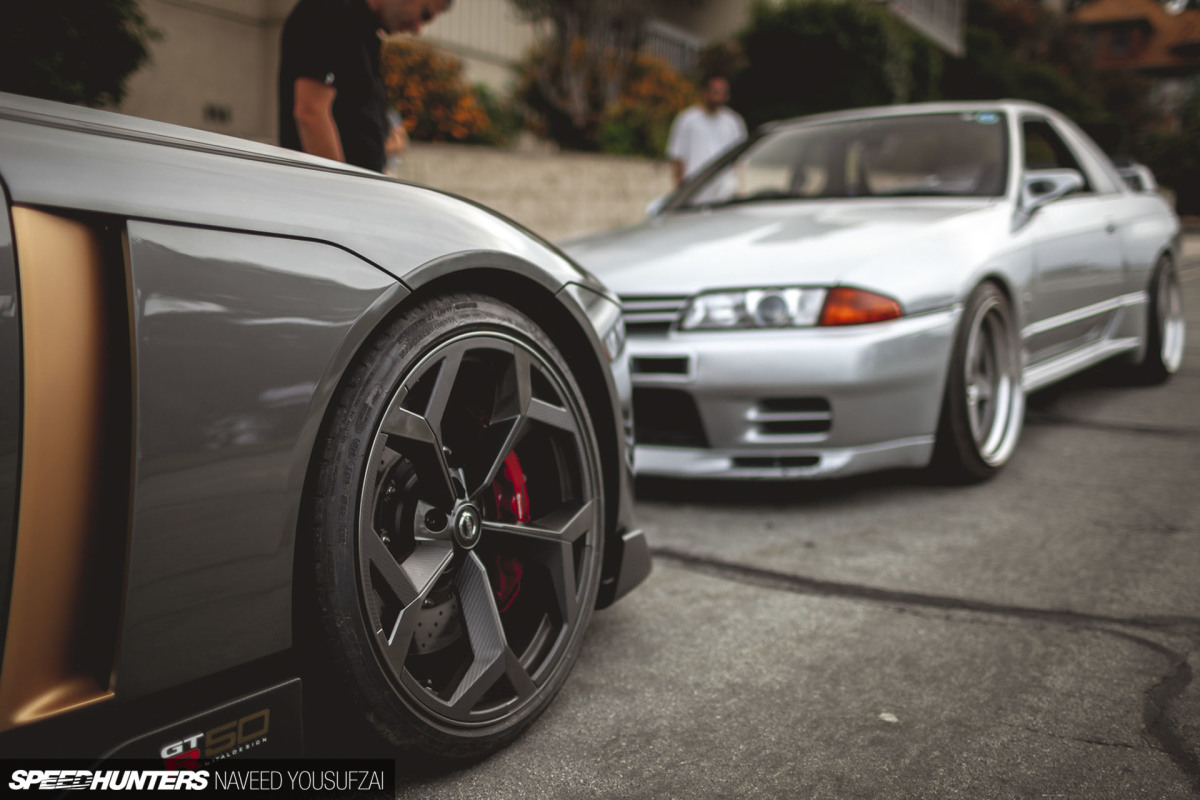 This year something special also occurred. I had just finished wrapping up a shoot that will be on here shortly, and a few friends and I were cruising down to their home just off the iconic 17-Mile drive. It was right about sunset and things were winding down from a hectic day, as we crested over a small hill, low and behold, the GT-R50 was parked on the side of the road. Now, I'm not sure how many people here know, but I'm a huge Nissan enthusiast, and I happen to own a couple of them myself, so for me it was like seeing a mountain of gold on the side of the road.

The PR representative took one glance at me, and I saw the smile on his face grow. He knew exactly what I was driving and quickly flagged me down to come hang out with them. For me, it was so surreal that I couldn't even wrap my head around what was going on. I mean, I knew things could quickly escalate during car week, but holy shit was this a dream! As I exited my car, he came over and shook my hand and invited me to sit in the car, and proceeded to tell me everything about the GT-R50 and what made it so special, including the million-dollar price tag. I couldn't help but fanboy all over this thing. If you've read my other articles, you probably know I'm pretty focused on attention to detail, whether it be someone's build or something straight from the factory such as this car, and I'm happy to say that it lived up to my expectations.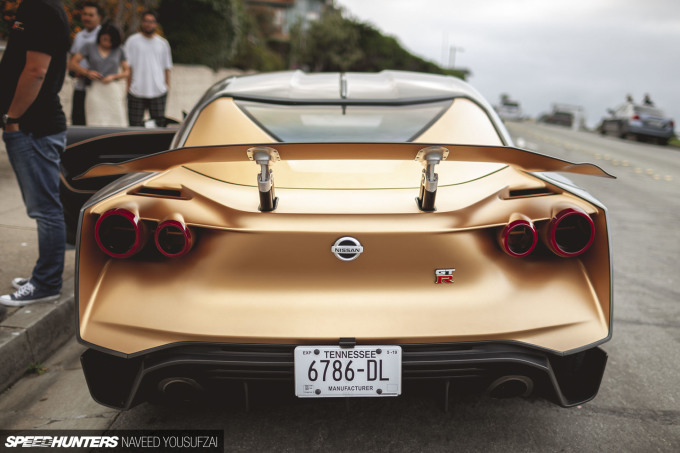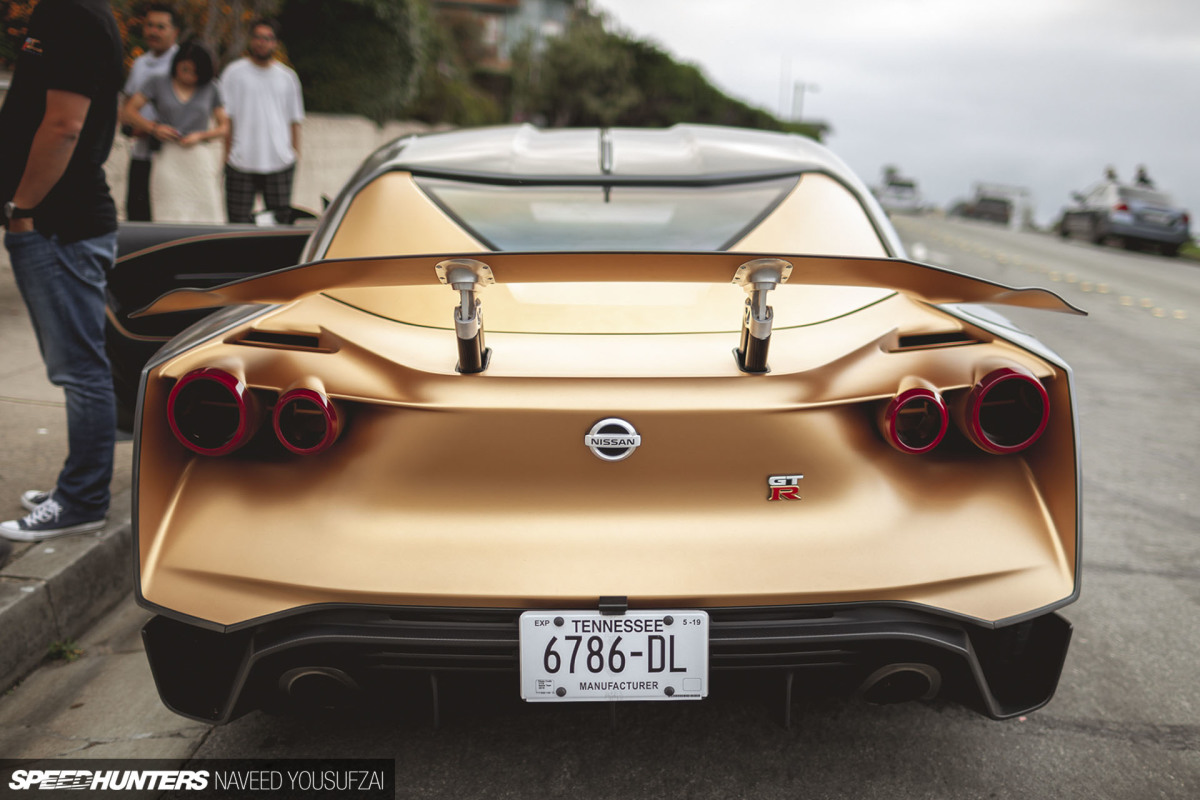 Everything from the carbon accents to the buttons on the dash showed signs of thorough design and functionality. Italdesign, who are the builders alongside Nissan simply knocked this car out of the park. If you're not familiar with the story behind the GT-R50, well, I encourage you to do some research and see the rational behind everything. From my understanding, the way the car is designed, the whole look of it is essentially to exhibit an R35 with its skin being pulled off to reveal the upcoming R36 platform, hence the two tone paint and touches of the concept R36 style tail lights and front end. There will be 50 of these made, all starting at $1,000,000USD and each will boast an incredible Nismo tuned motor with 720hp and Nismo carbon ceramic brakes.
Needless to say, my encounter with this special car is one that is going to be held dear in my heart forever. The fact that Nissan and other manufacturers are making special cars like this is what keeps us enthusiasts interested in the culture, and I can say from first hand experience that I am genuinely proud to be a part of such an incredible brand through my own ownership.
Naveed Yousufzai 
Instagram: eatwithnaveed
How To join the IATS program: We have always welcomed readers to contact us with examples of their work and believe that the best Speedhunter is always the person closest to the culture itself, right there on the street or local parking lot. If you think you have what it takes and would like to share your work with us then you should apply to become part of the IAMTHESPEEDHUNTER program. Read how to get involved here.