Japanese Speed
I've seen enough Porsches for a lifetime this week. While I do have a couple other posts in the pipeline that involve the German marque – especially with Rennsport coming up – Infiniti's area at the Pebble Beach Concours d'Elegance was a welcome sight.
Many of the cars at prestigious shows like this one are completely unrelatable; they either cost too much or are so old that they don't make sense for any practical use besides concours events. With an entire week dedicated to cars that the average person can't have (and cars that are German and Italian), it was nice to see some that are at least a little bit more 'everyday.'
Feeling a bit like the Petersen Automotive Museum's new Japanese exhibits, Infiniti's Japanese Auto Invitational at Pebble Beach over the weekend paid perfect homage to not just Nissan, but other brands as well. The quality and selection both were impeccable, and it's great to see these cars getting mainstream appreciation after so much love from enthusiasts over the years. I made sure to stop by after the exhibit was closed, but not being fenced off I was able to help myself early in the week after most of the setup was complete. I did go later and grab some extra photos of the cars that weren't set up yet, but for my first visit the lot was pleasantly empty of foot traffic.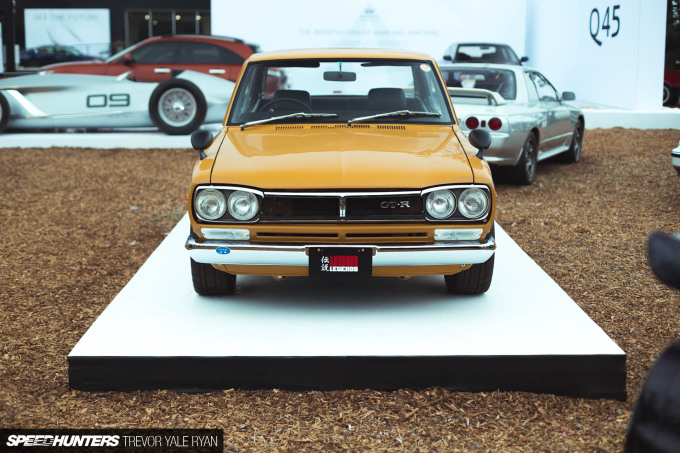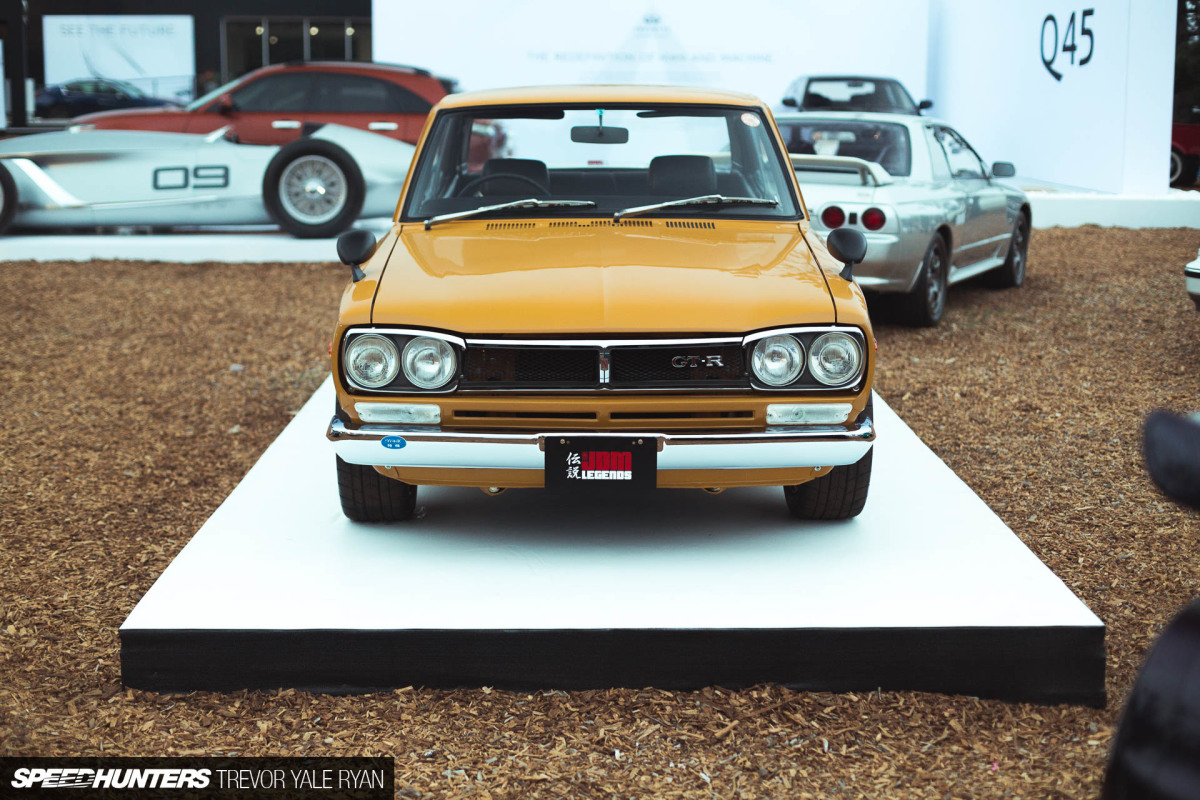 Naturally, a true Hakosuka GT-R was one of several centerpieces at the show. I really didn't like how it sat from a side view, so much so that I didn't edit any of the photos I took from this angle. It's probably sacrilegious, but after seeing Rick's GT-X in LA this one looked too high. However, if I saw the thing at speed it would probably look right, and since it's likely the first non-clone I've seen it was great to come across.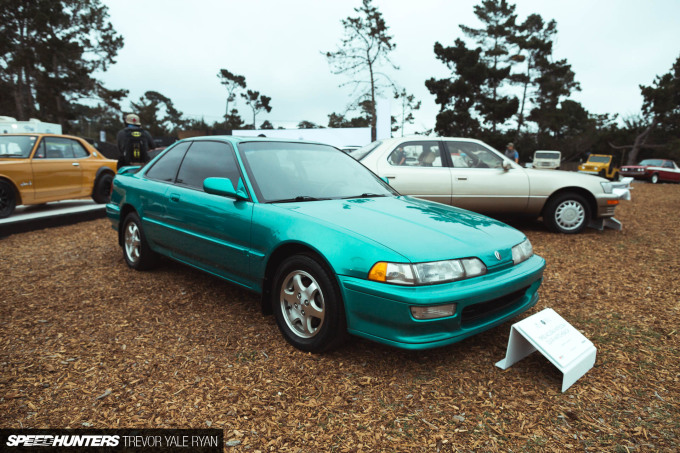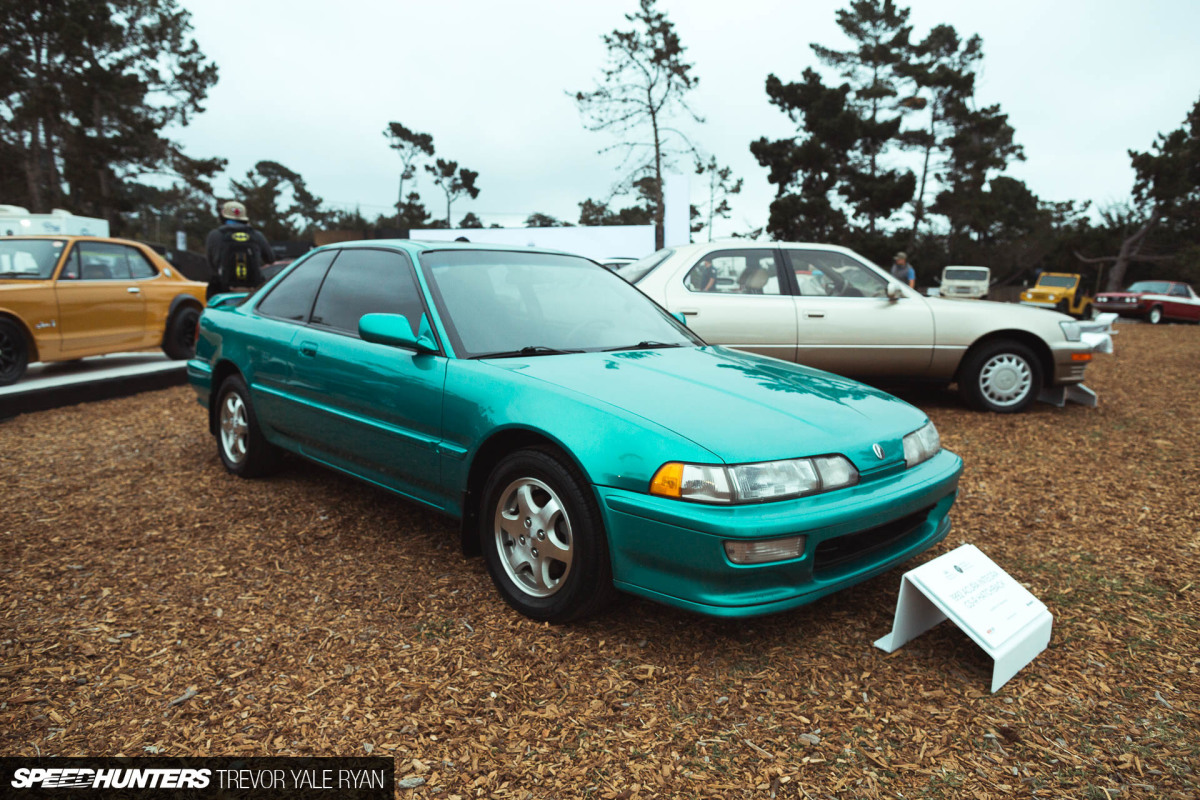 Wearing classic Aztec Green Pearl paint, this Integra GS-R in front of the GT-R looked just as good.
Not only is it a complete time machine, but I don't think I've ever seen a Honda in such excellent shape. This level of quality is exactly what you'd expect to see at Pebble Beach, and, as mentioned, the variety was spot on.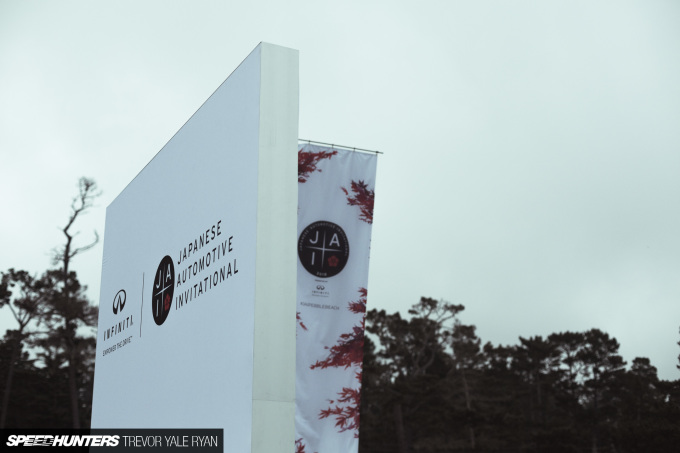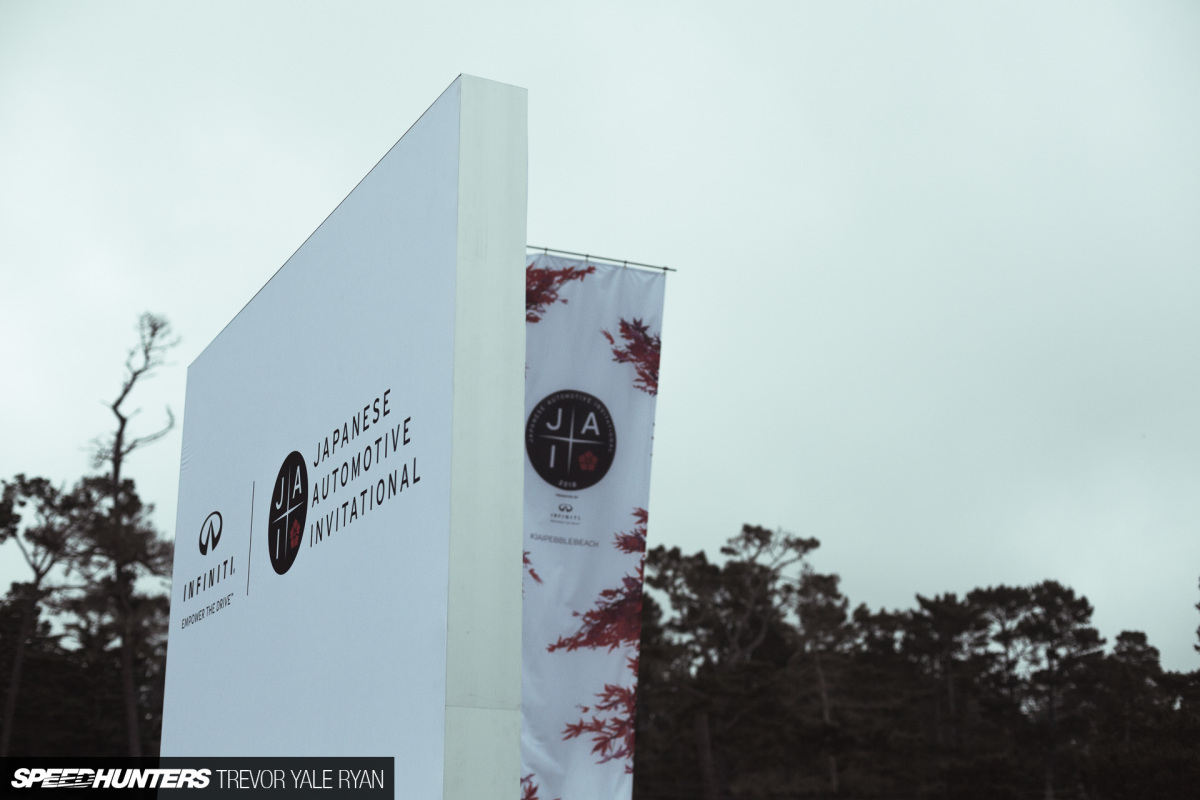 It would have been easy for Infiniti to fill the lot with Nissans that share DNA with the brand, but I'm thankful they didn't do this. I'm sure there were many in attendance here who aren't familiar with many, if not most, of the Japanese cars that were on display here.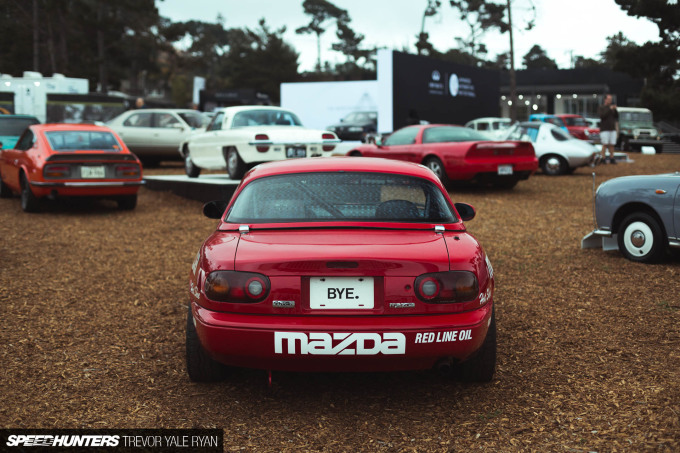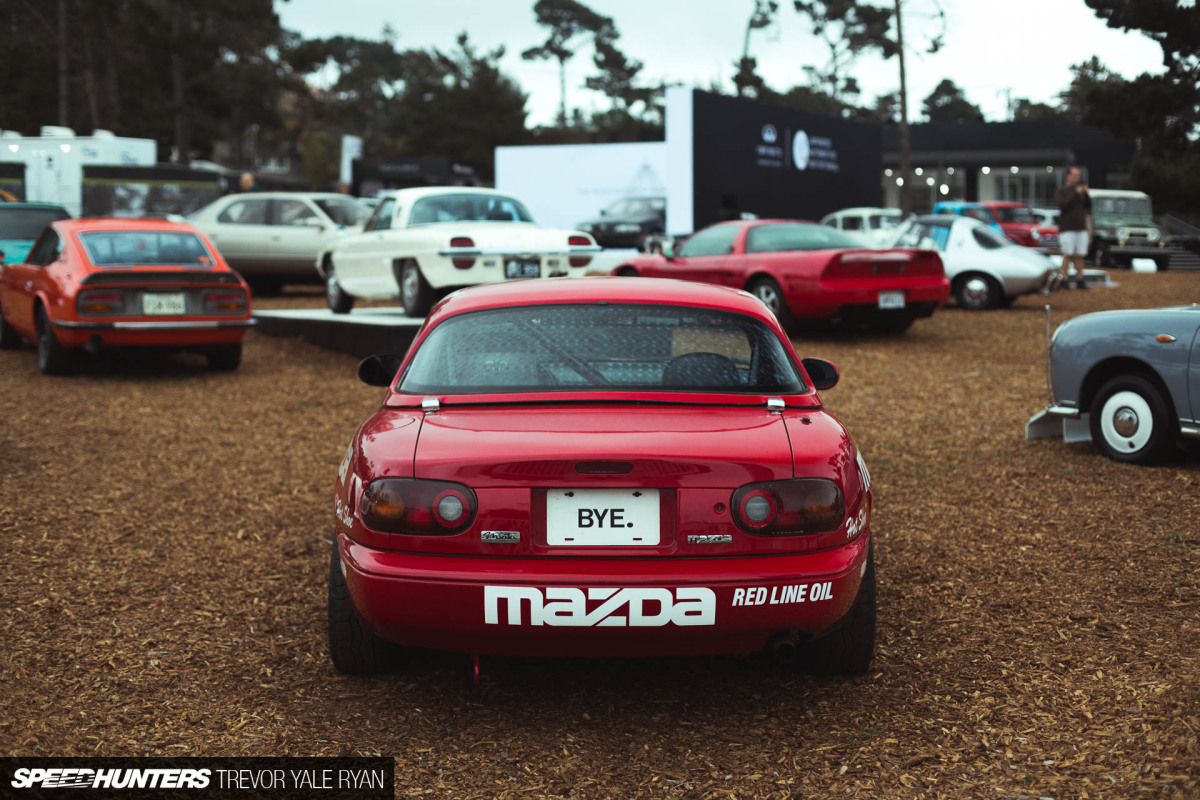 As long the level of execution is there, no car looked or felt out of place, even here. Seeing them factory or very simply period or purpose-built makes sense at Pebble Beach given that the main event is the Concours d'Elegance.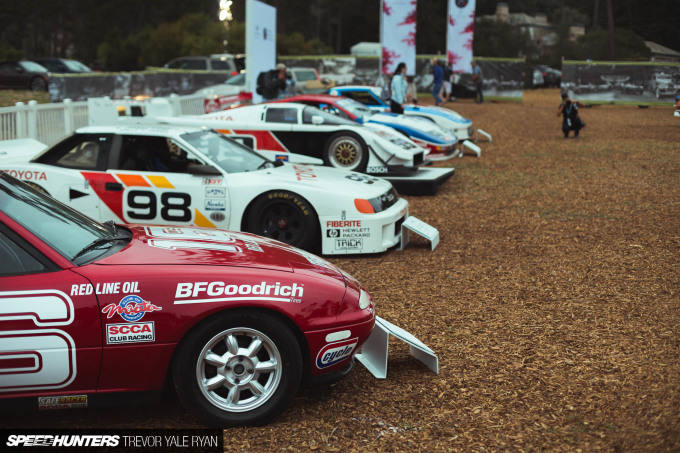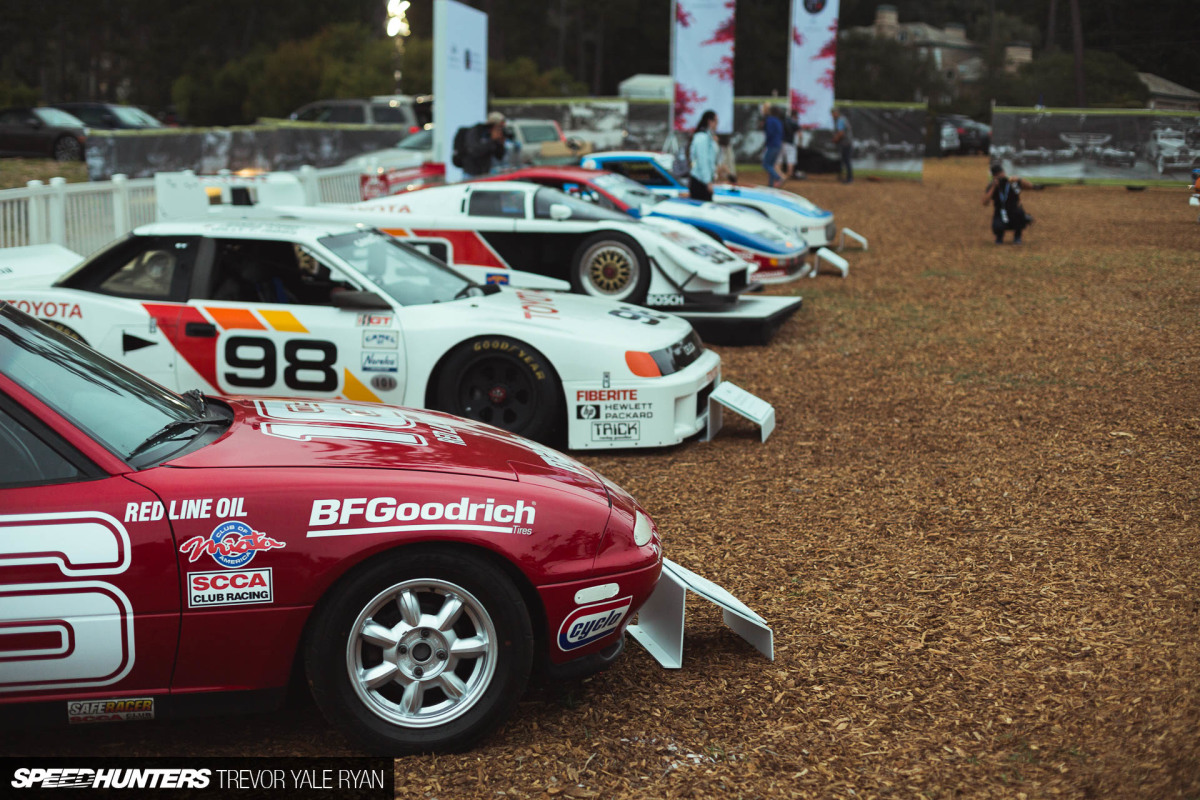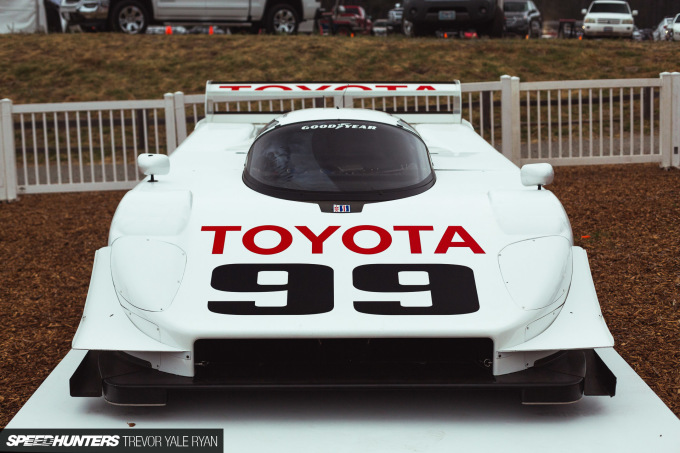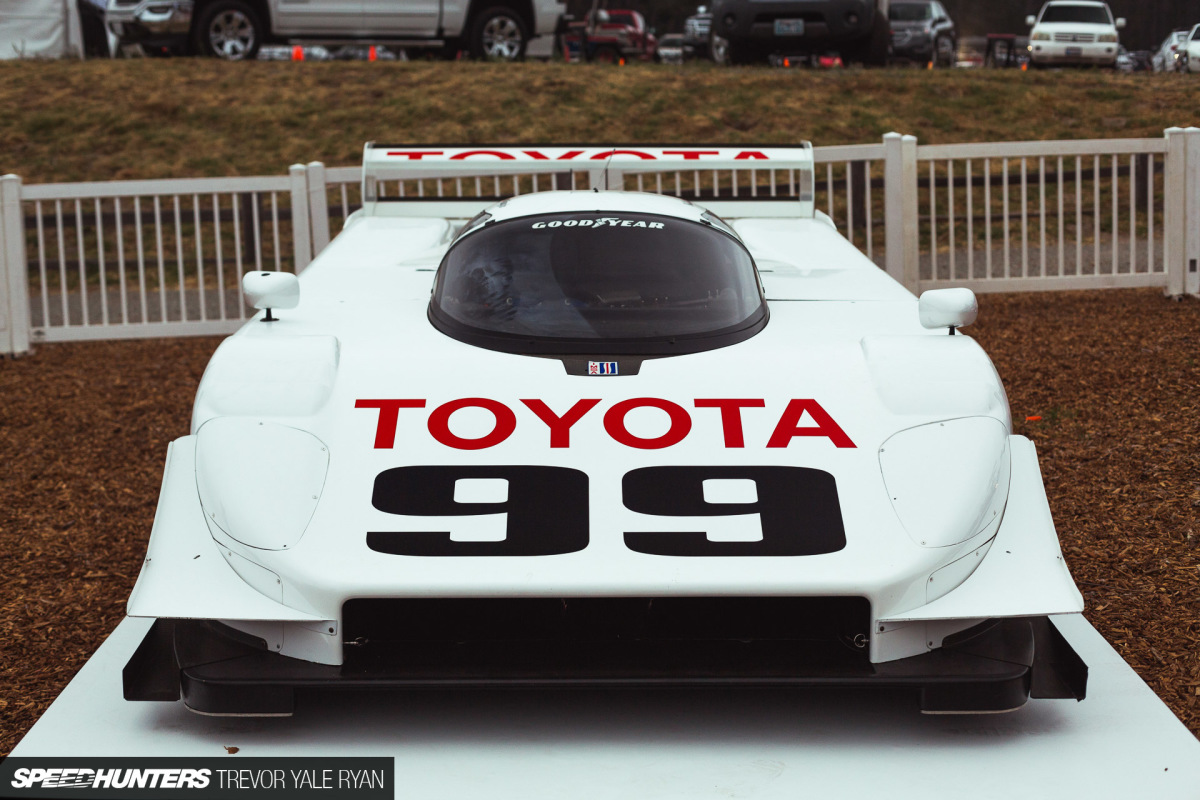 It should also come as no surprise that an IMSA GTP-class Eagle MkIII was on display, representing the high end of Japanese racing dominance in the early 1990s.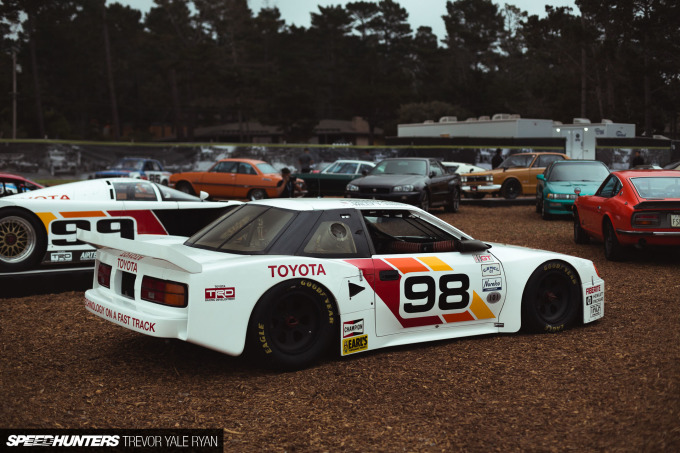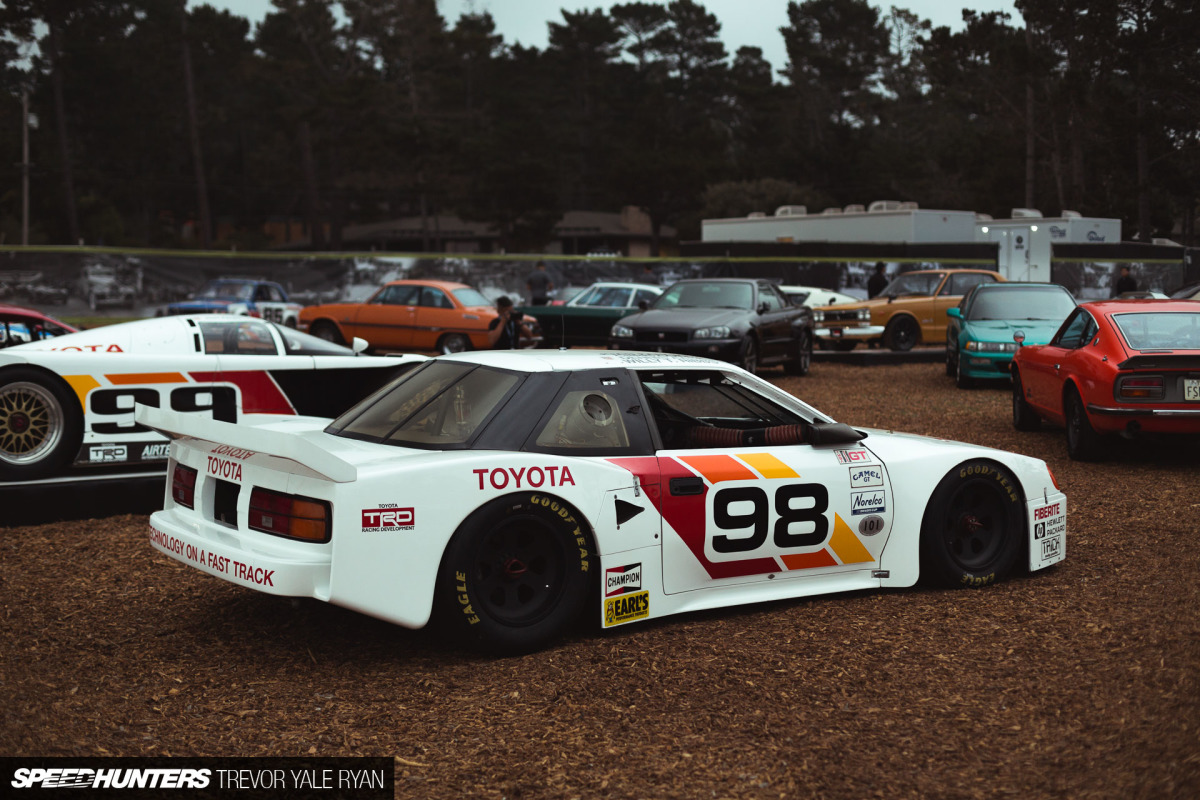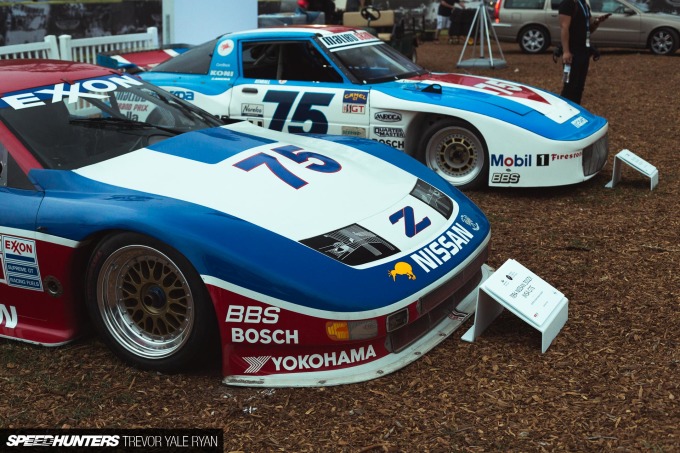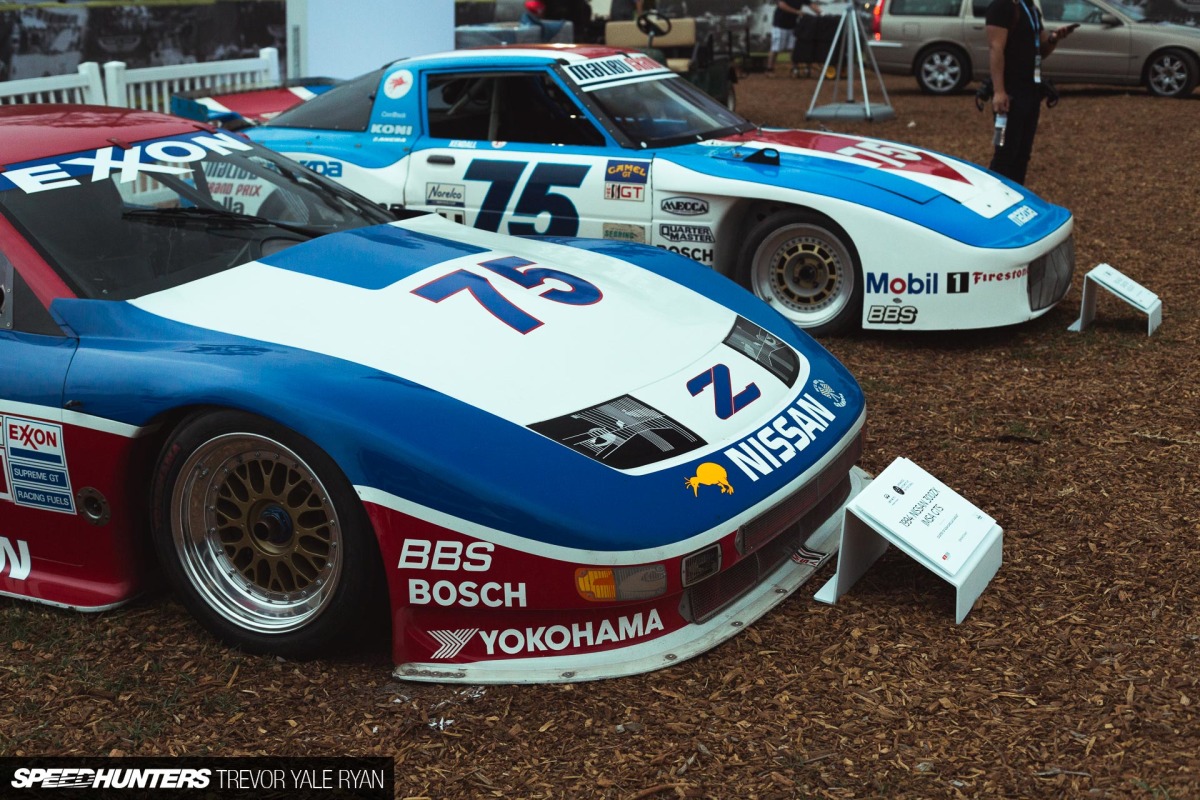 There were a number of IMSA GTO cars at the booth as well, and while they were all in strikingly perfect condition, I didn't take terribly too many photos as I preferred seeing them at Laguna Seca over the weekend being driven in anger.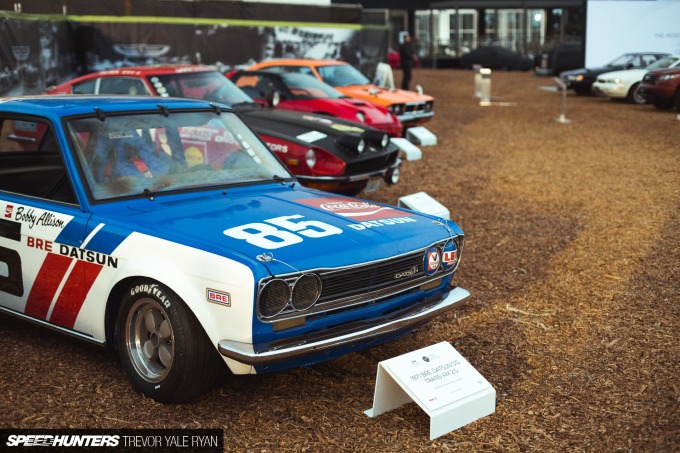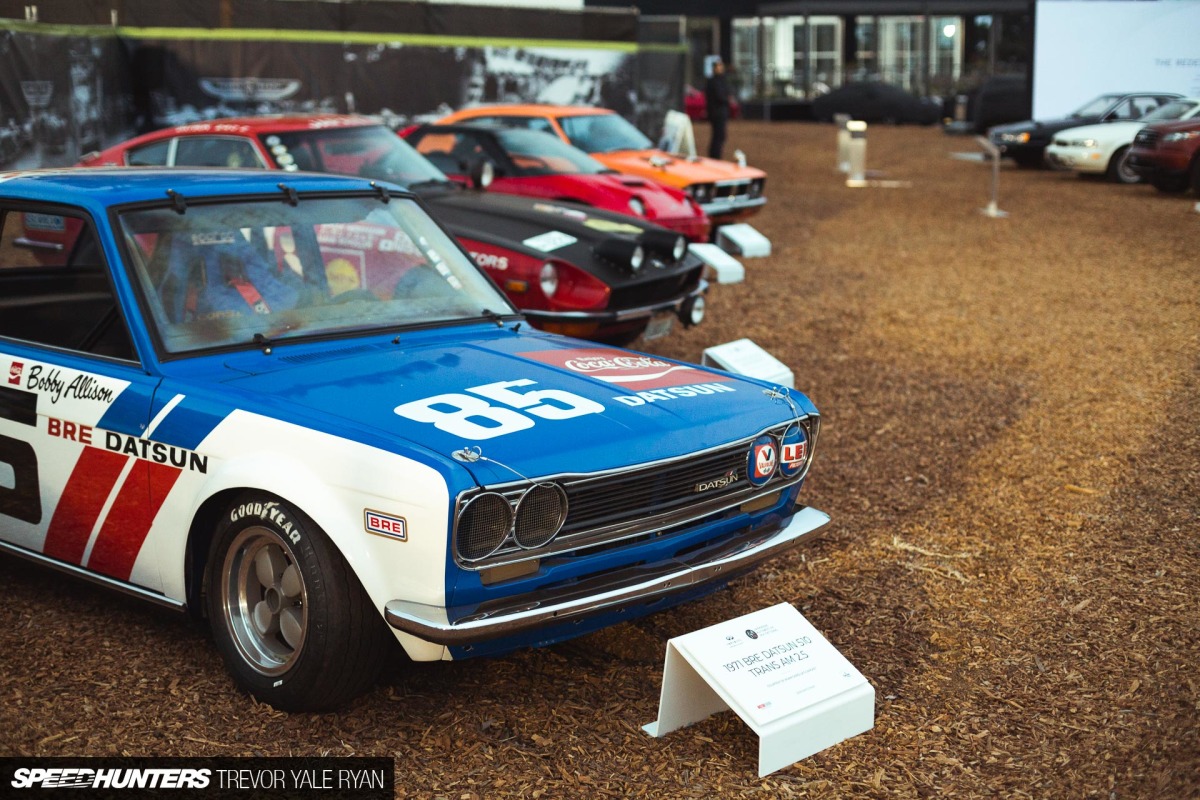 Having run out of race cars to look at, I turned my camera at the rest of what came out.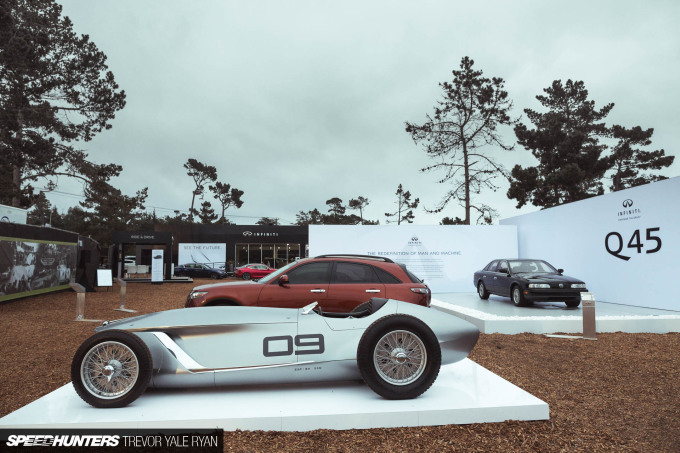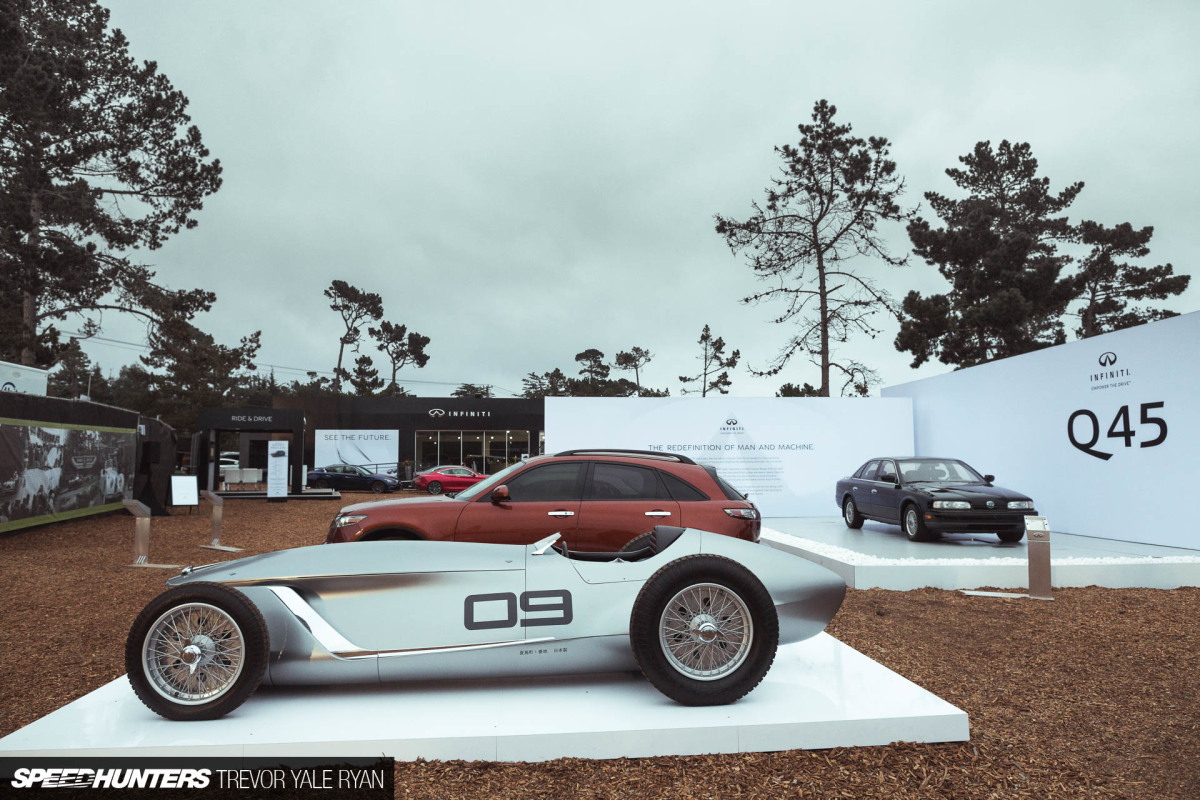 This included a strange hot rod-inspired concept, a trend that continued over to a couple other concepts I saw at the show. I'll share more pictures of it in a future post on the topic, but for now, enjoy the rest of a pleasant mix of Japanese cars, old and new, below.
I'm glad to see Japanese cars get recognition at Pebble Beach, but let me know what you think of the selection — as well as what cars you would have included if you were in charge of the booth yourself — in the comments below.
Trevor Yale Ryan
Instagram: tyrphoto
TYRphoto.com
Small Cars All Cars