The GTO
The most expensive car ever sold has, well, been sold. This weekend in Monterey, the 1962 Ferrari 250 GTO by Scaglietti was auctioned off for a hammer price of US$44 million.
Before this monumental occurrence I stopped by RM Sotheby's Monterey to take a look at the car. Sharing the space were two other very special race cars. The first was the Aston Martin DP215 Grand Touring Competition Prototype, billed as 'the most significant one-off works Aston Martin' ever built. Next was the third place finisher at the 1966 24 Hours of Le Mans, a 1966 Ford GT40 MkII. Together, the three cars collected US$75,250,000.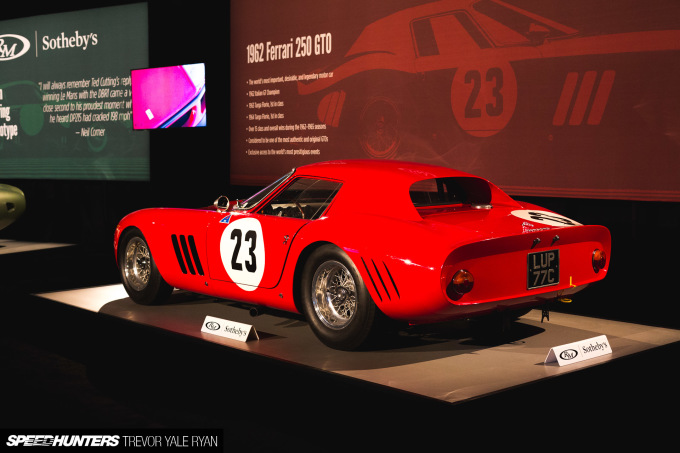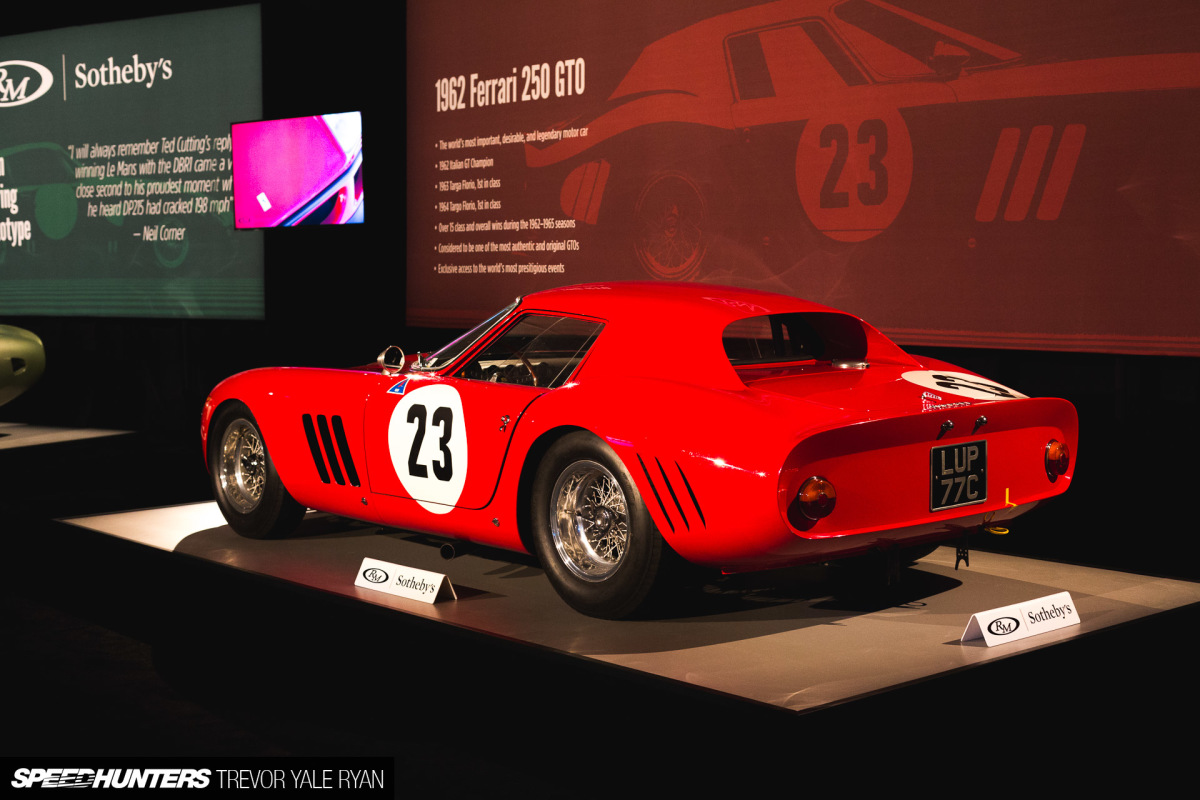 The amount of money in this one room is so staggering that I have no actual way to relate to it whatsoever. Just considering the Ferrari alone, I don't think I've ever even seen a US$44M house before, let alone been in one. And yet, at RM Sotheby's at the Monterey Convention Center, I saw a car worth this much.
We'll start with the GTO: Chassis number 3413, all numbers matching, was the third of only 36 GTOs ever built. Furthermore, this particular car was one of seven to have been upgraded by Scaglietti with 'Series II GTO/64′ which includes minor improvements to the chassis, interior, engine, and gearbox.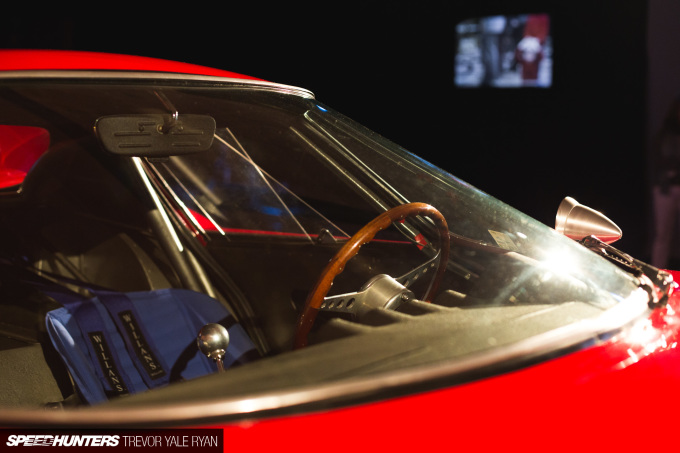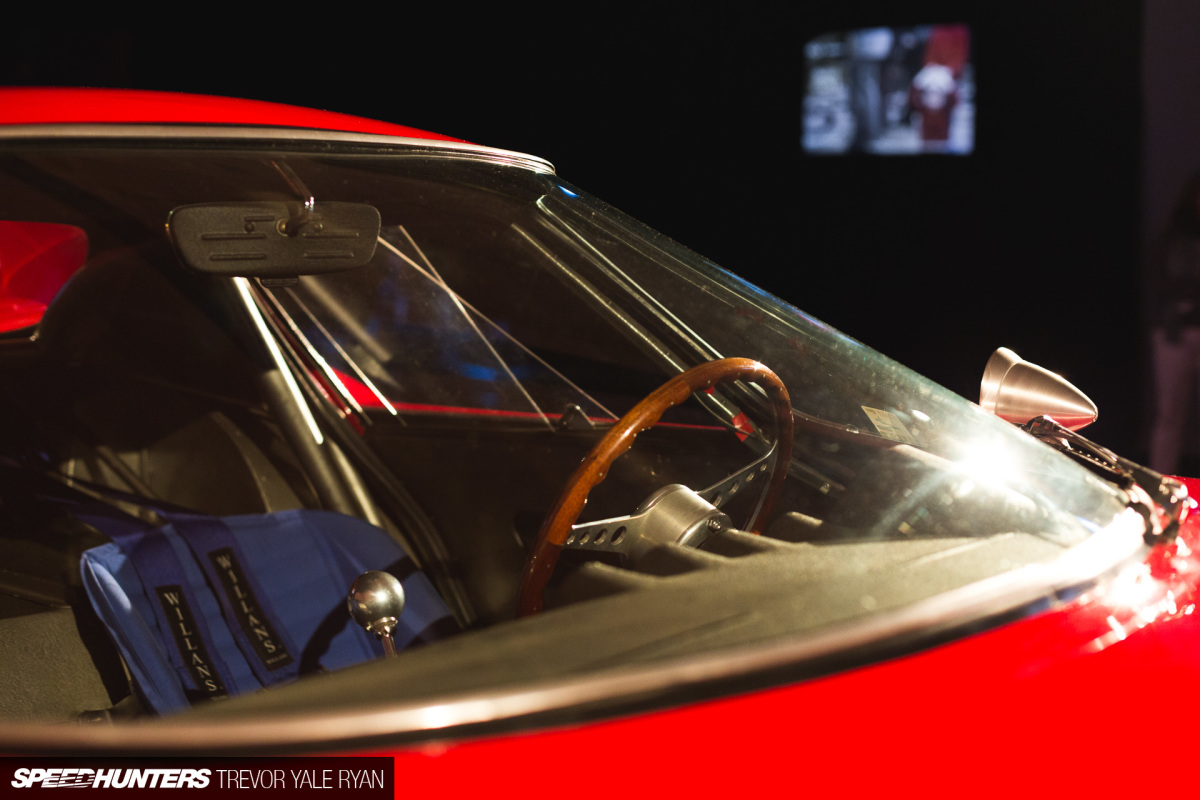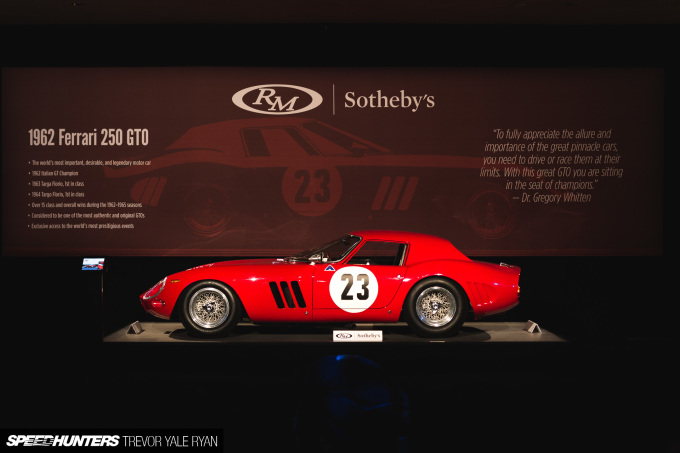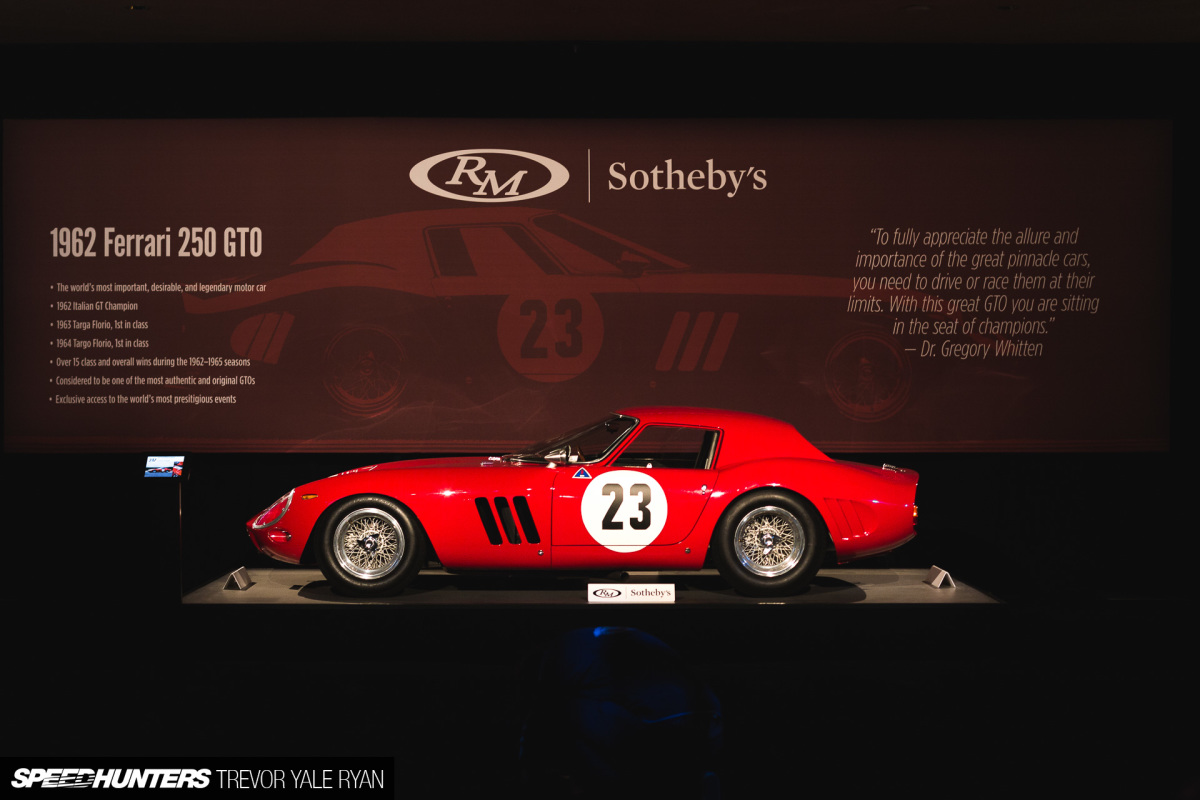 This is most noticeable, of course, in the bodywork. The car is wider and lower than its other 1962-built counterparts. It also features an extended roofline — similar to the 250 LM version — along with a steeply raked windshield which alters the silhouette. While now more aerodynamic, this particular GTO is also more aggressive.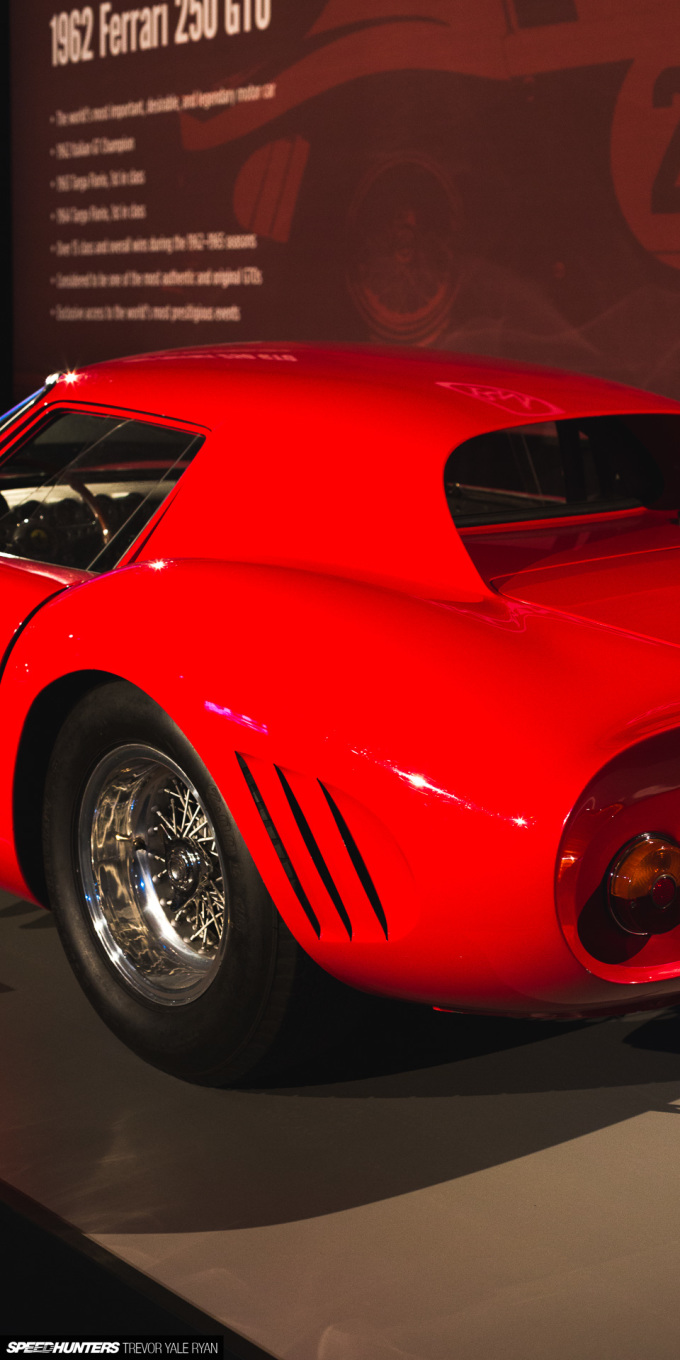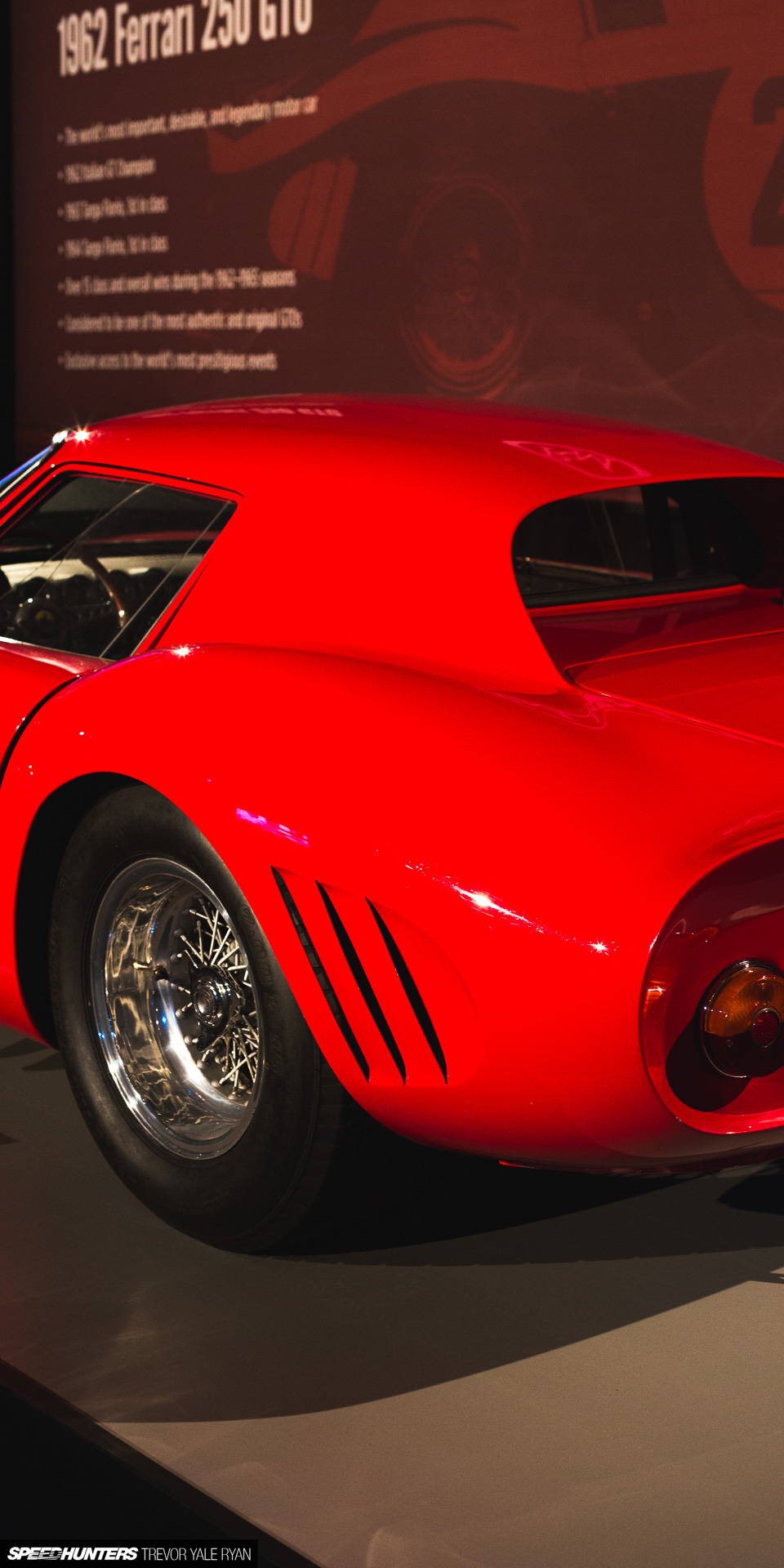 Beyond the incredibly rare spec to which this car was built, it went on to become one of the most successful race cars ever made.
Allow me to highlight this chassis' accomplishments: A first place finish in the 1962 Italian GT Championship; first in class at the 1963 and 1964 Targa Florio; a critical component in Ferrari's 1964 victory in the International Championship for GT Manufacturers. If this isn't impressive enough, the car also saw at least a dozen more class (or overall) wins from 1962 to 1965.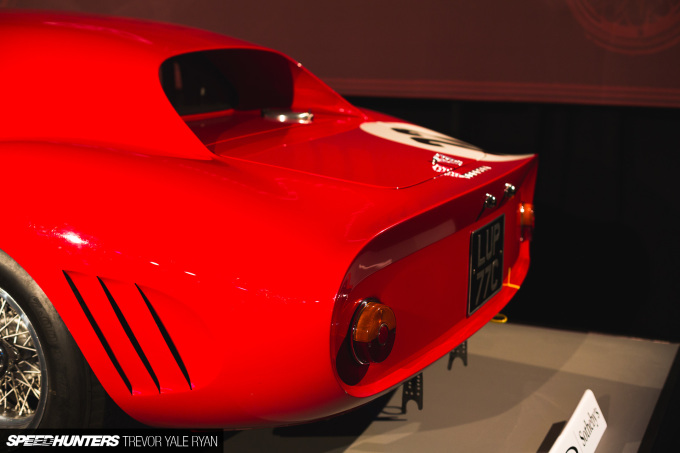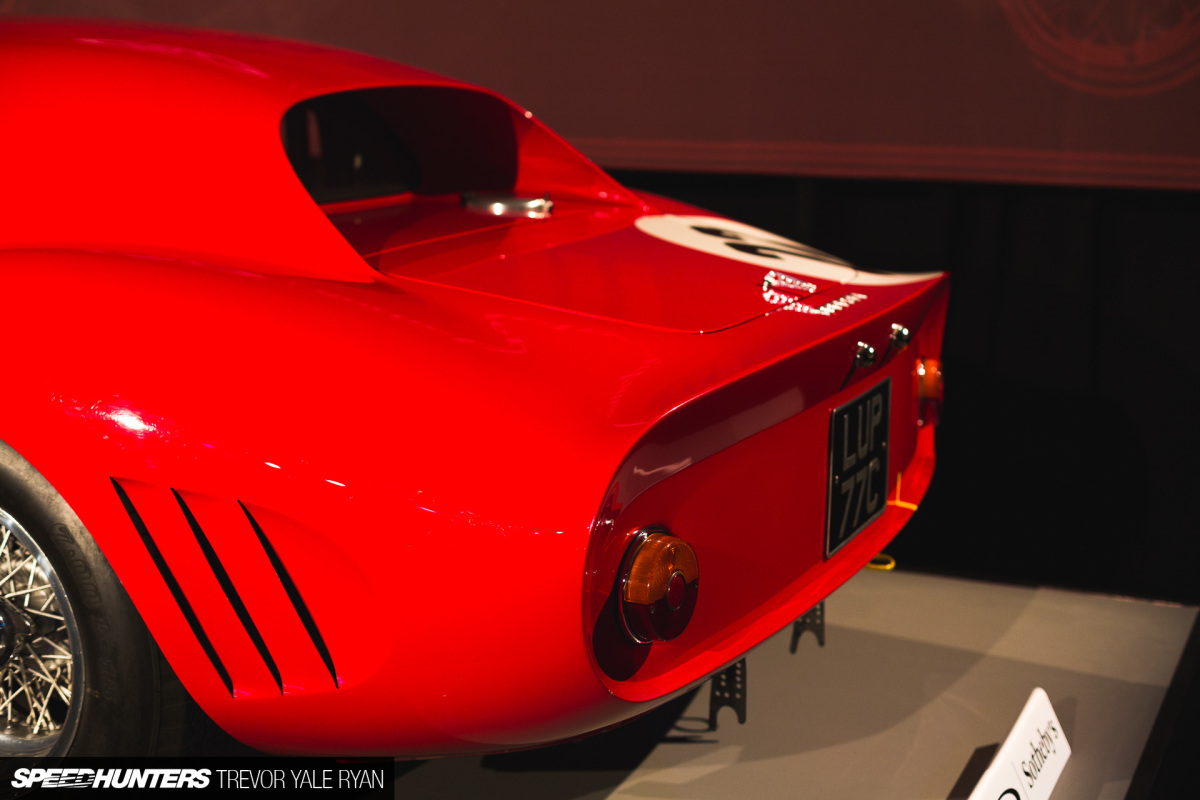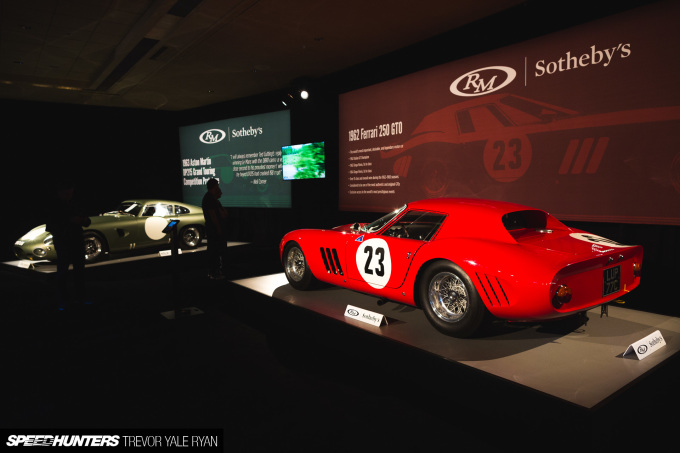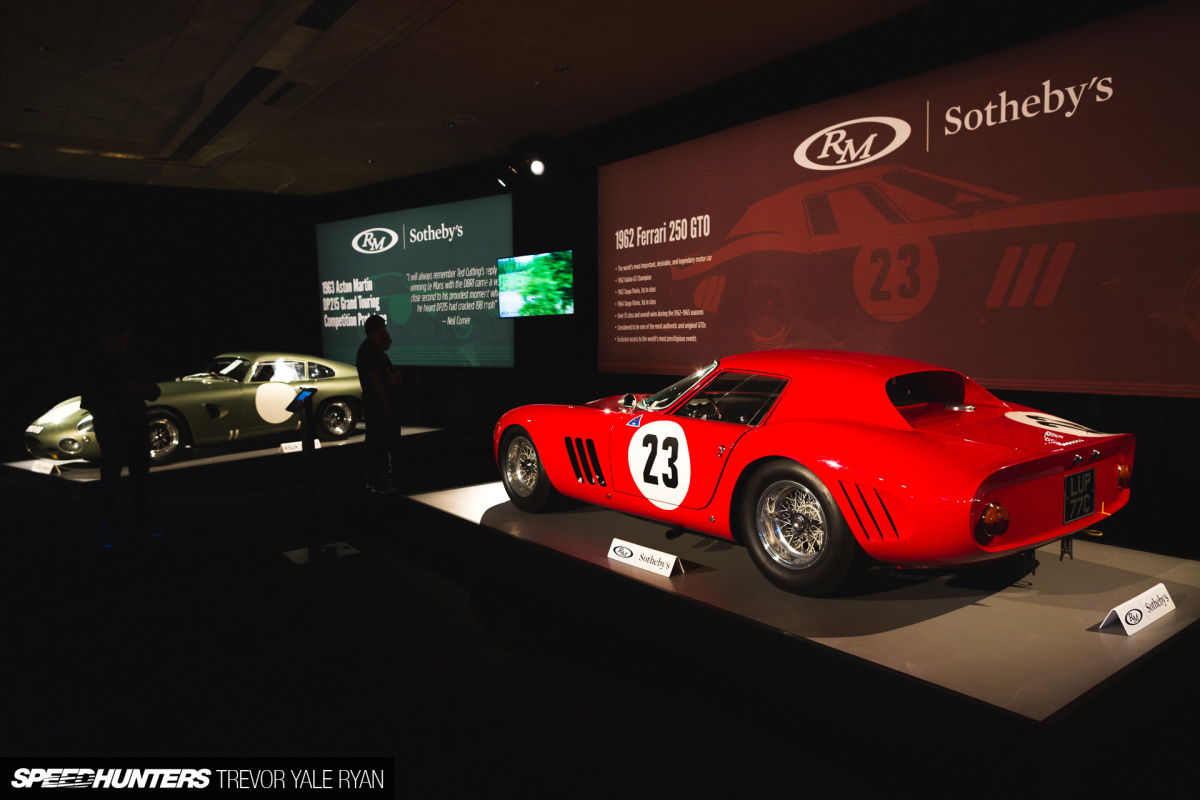 For all the fanfare surrounding this car, particularly how insanely beautiful everyone says it is, I just don't find it that attractive overall. If you look at each section of the car individually, each is stunning, but somehow the whole package just doesn't work for me, especially from the front.
That's fine of course, because bidding started at $35,000,000 which is a few more zeros than I have to play around with. Watching the auction live on Saturday night, the Ferrari jumped millions at a time as if it was nothing, finally slowing down at around $42M. It ultimately reached $44M, with a final price after buyer fees of $48,405,000.
The Prototype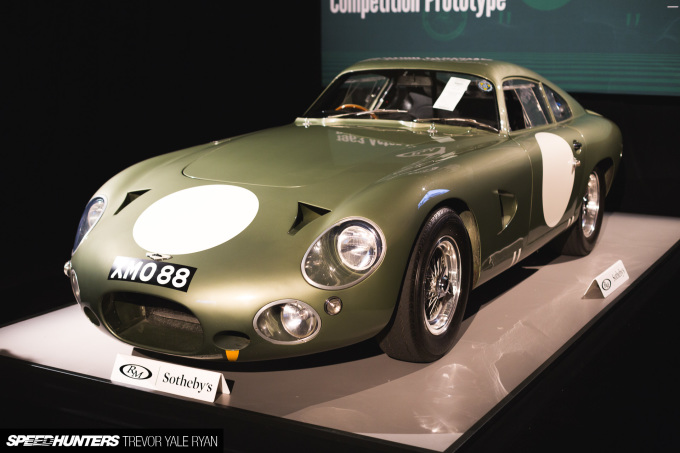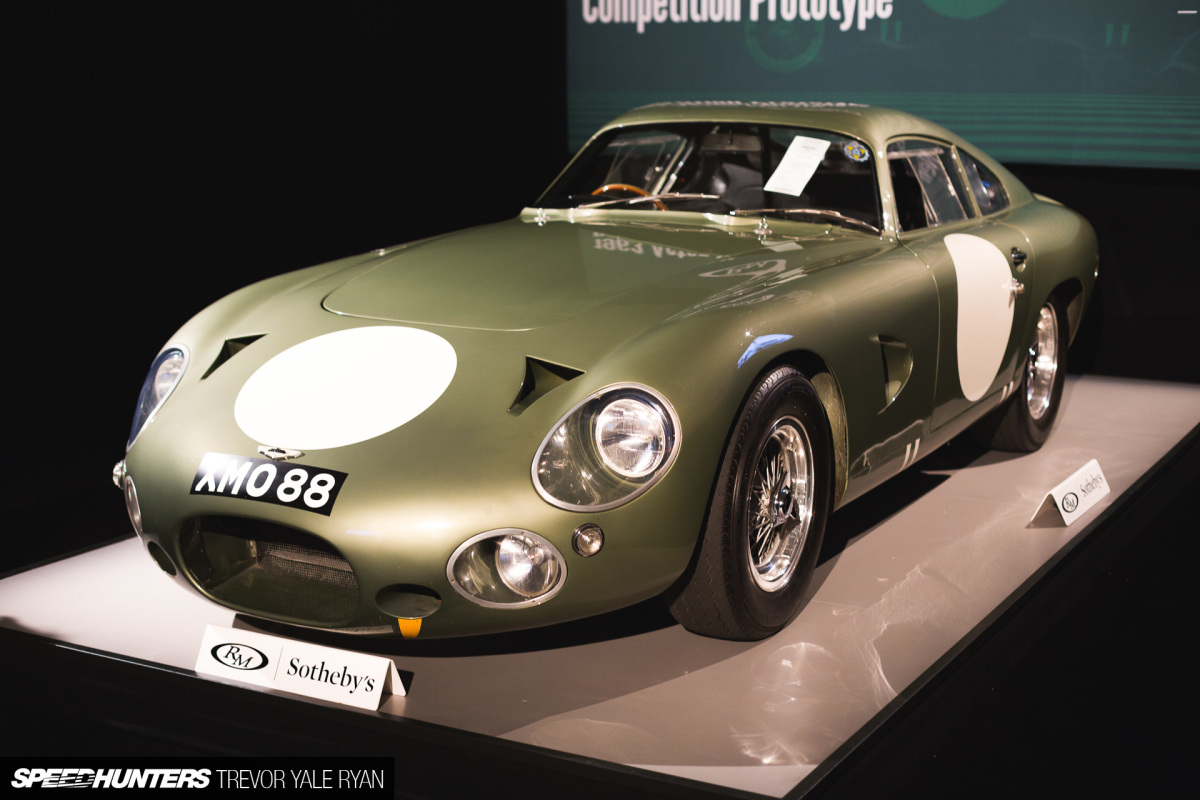 Moving on from 1962 to 1963 we have this Aston Martin. Selling for less than half at much as the GTO at US$21,455,000, the car is way more relatable. OK, not really at all.
This Competition Prototype is one of the most important cars in Aston Martin's illustrious history. DP215, which literally means 'Design Project', was the last of four Aston Martins built which officially marked the factory's return to racing after a five-year hiatus.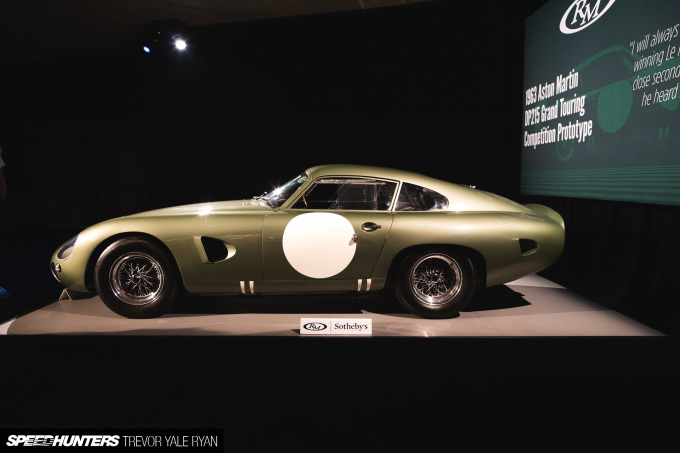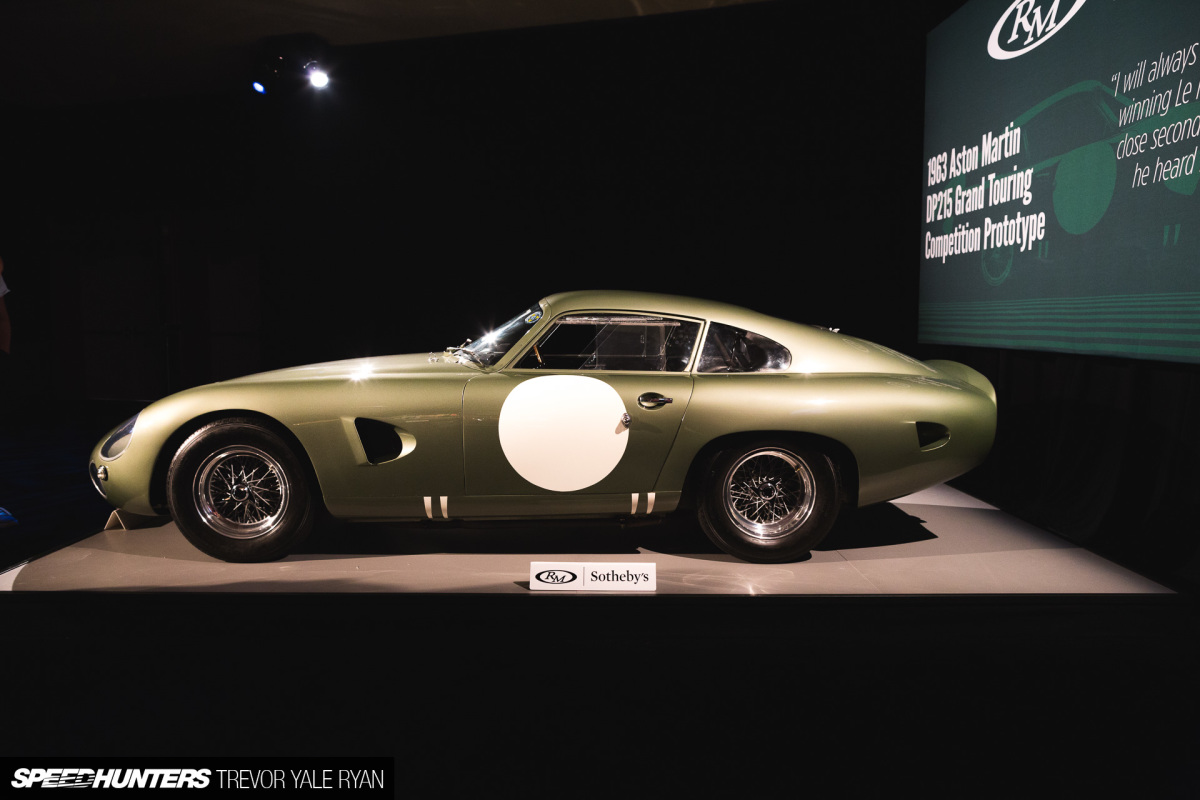 Thus, this car was the 'ultimate evolution of the Aston Martin GT racers.' Two months after team manager John Wyer sent a memo requesting the car be built, DP215 was clocked at 198.6mph (319.6km/h) down the Mulsanne Straight. Running six seconds faster than the Ferrari 330 LMB (and 12 seconds a lap faster than the 250 GTOs running in the GT class), the car looked like a sure winner.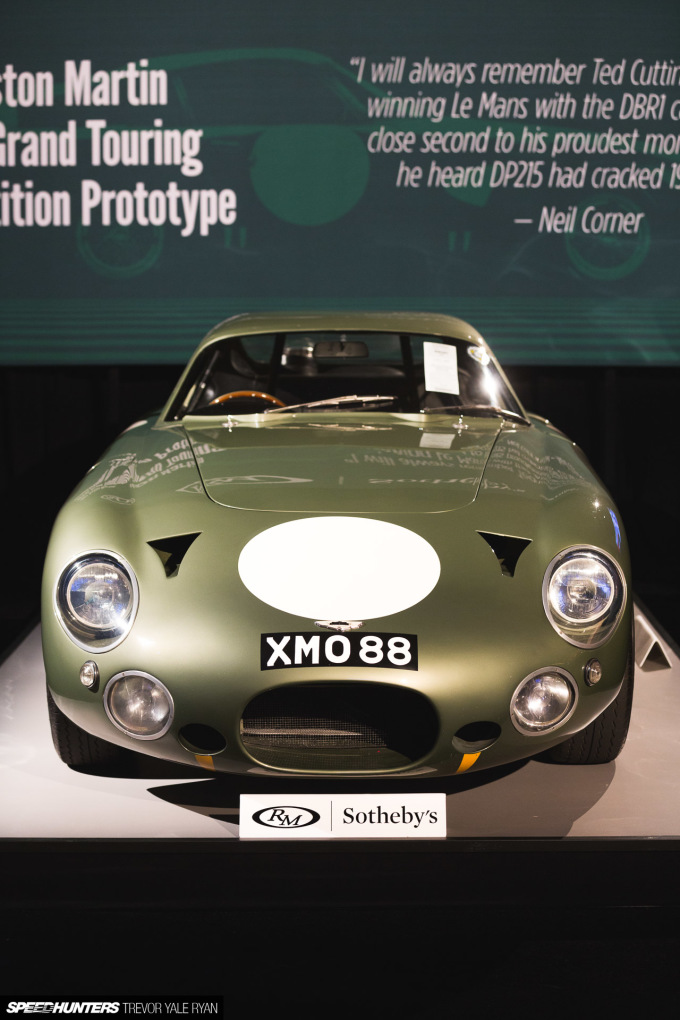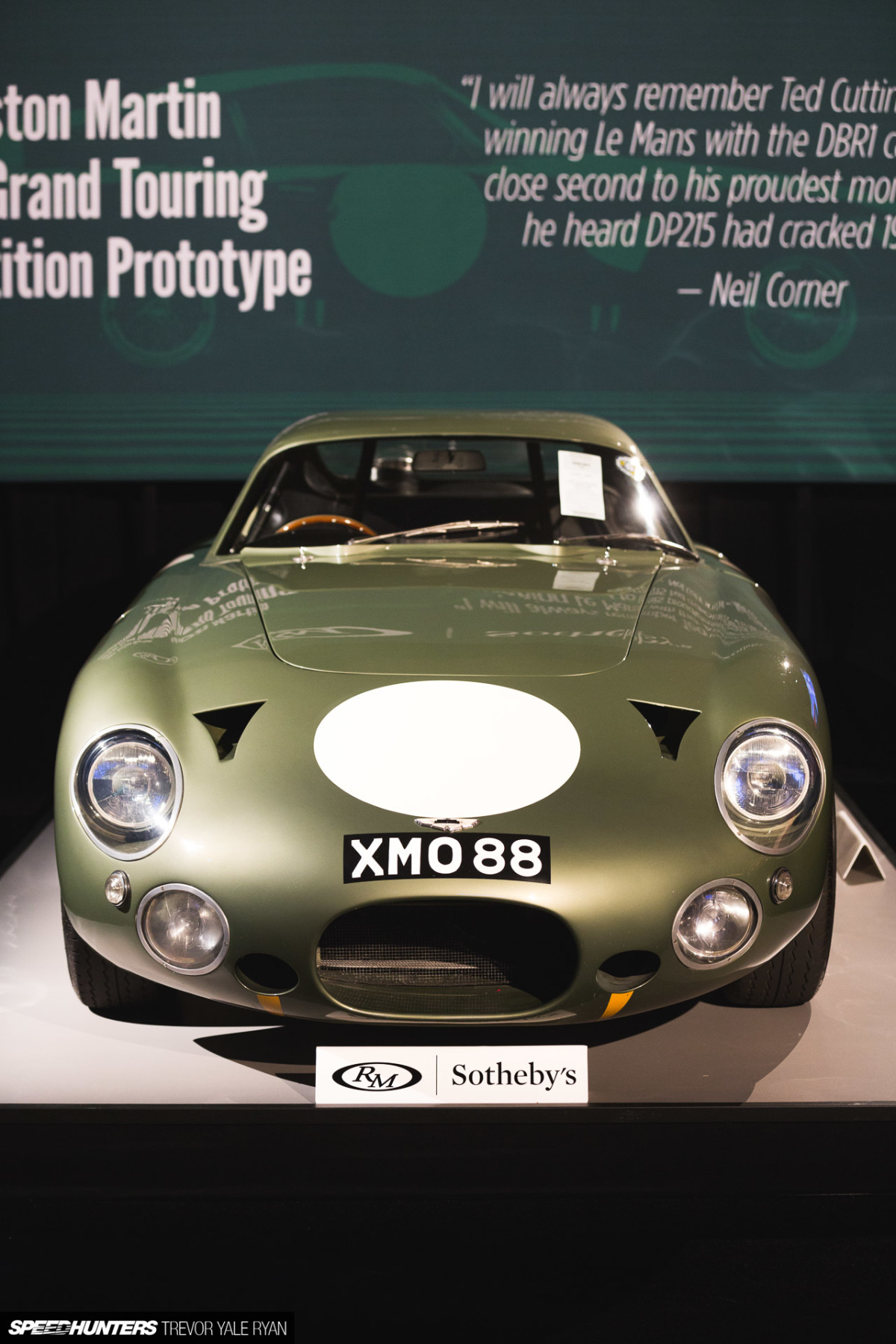 However, gearbox failure after two hours resulted in a disappointing retirement from the 1963 Le Mans 24 Hours. After another DNF, the car was sold and crashed. Obviously, it's been meticulously restored and the last owner has since driven it some 10,000 miles through Europe.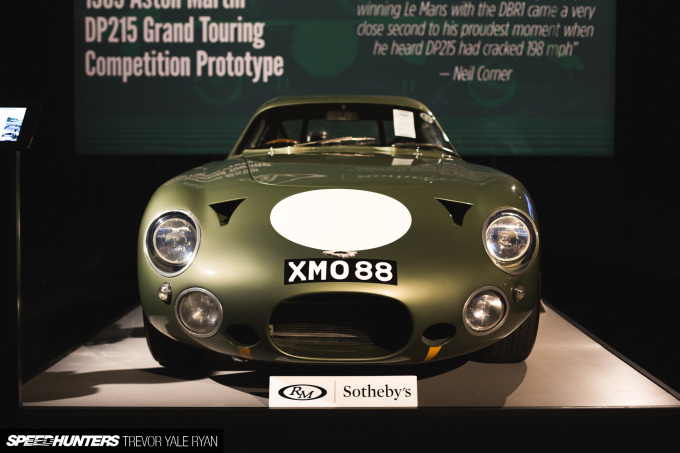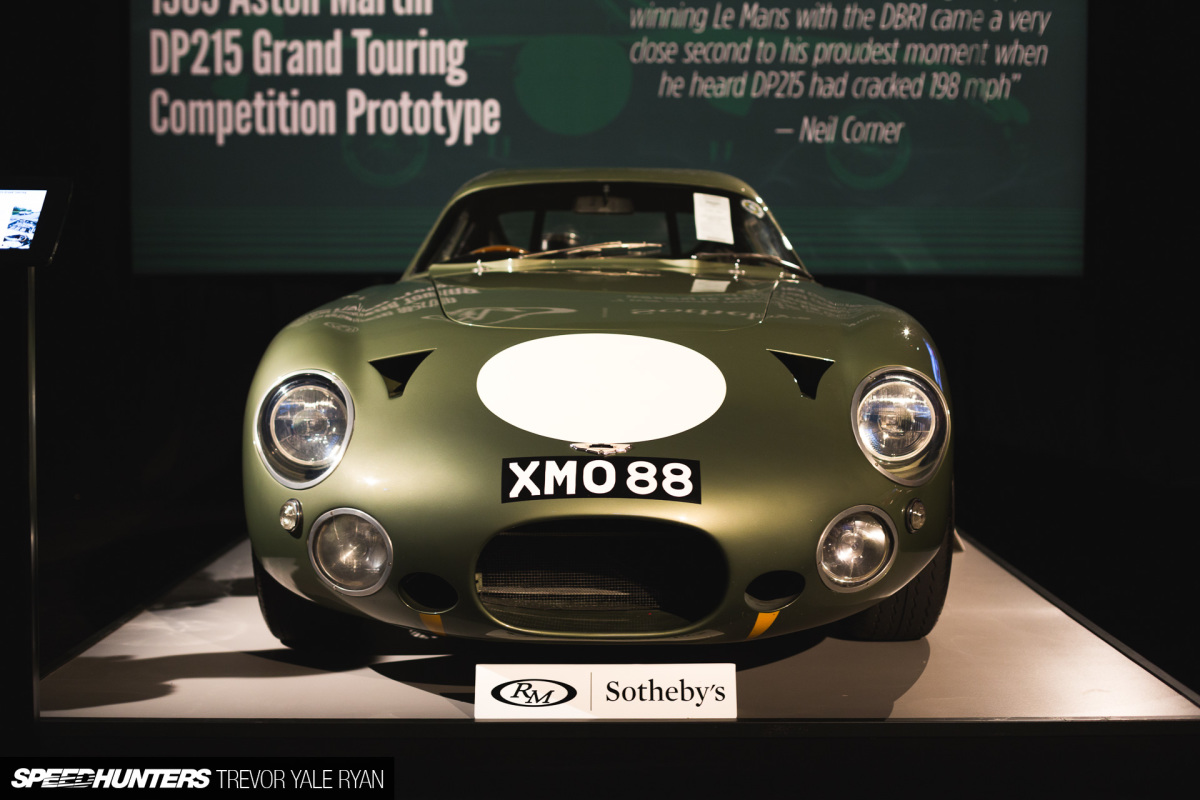 Eventually he struck a deal to reacquire the original motor for the car, too: number 400/215/1. With 300 miles on the engine and 300 horsepower on a mild pass, the quoted '63 Le Mans spec of 326hp should be well within reach.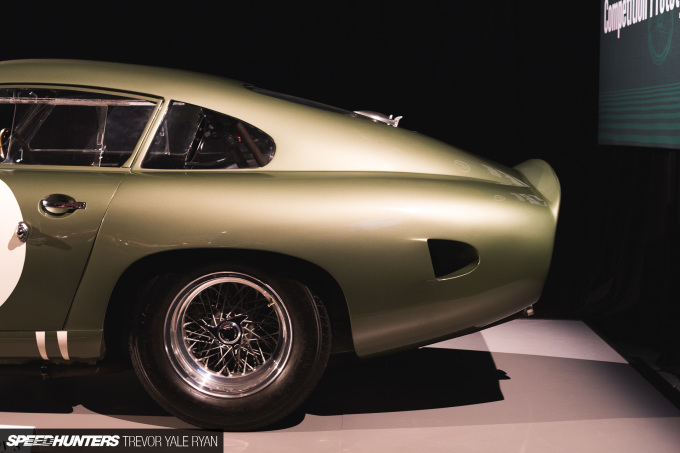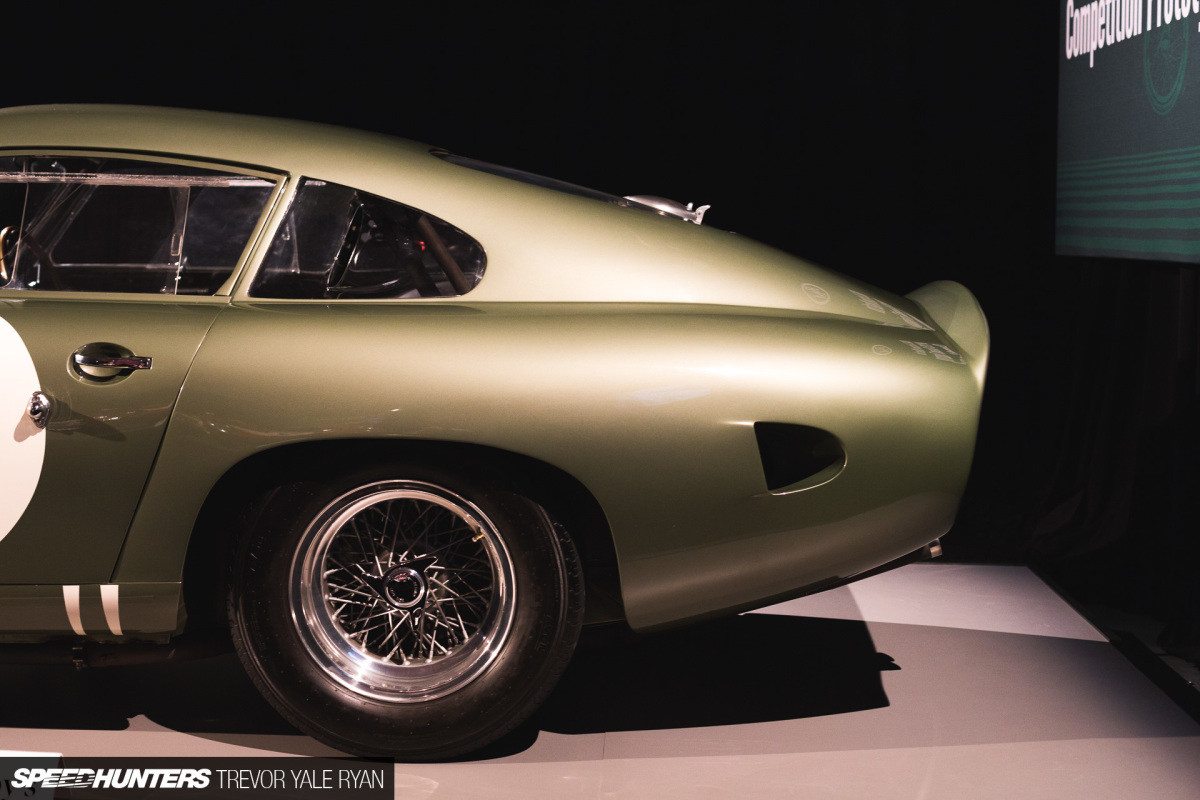 While it's a stunning car, what's most impressive to me is the work behind the scenes that went into building it. In the space of just two months, chief engineer Ted Cutting did an incredible job improving on the previous iterations of this chassis.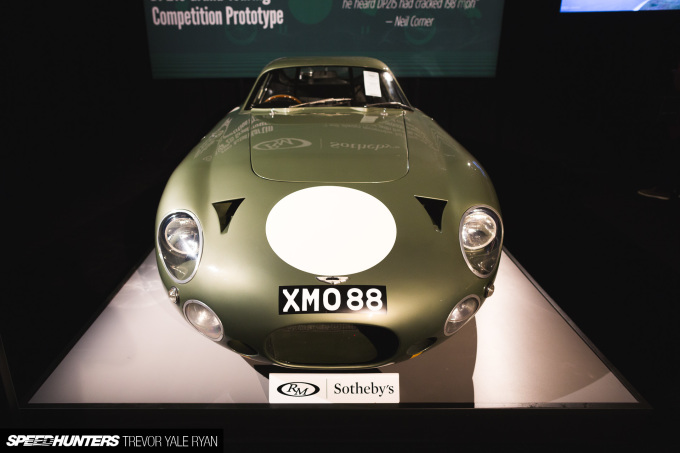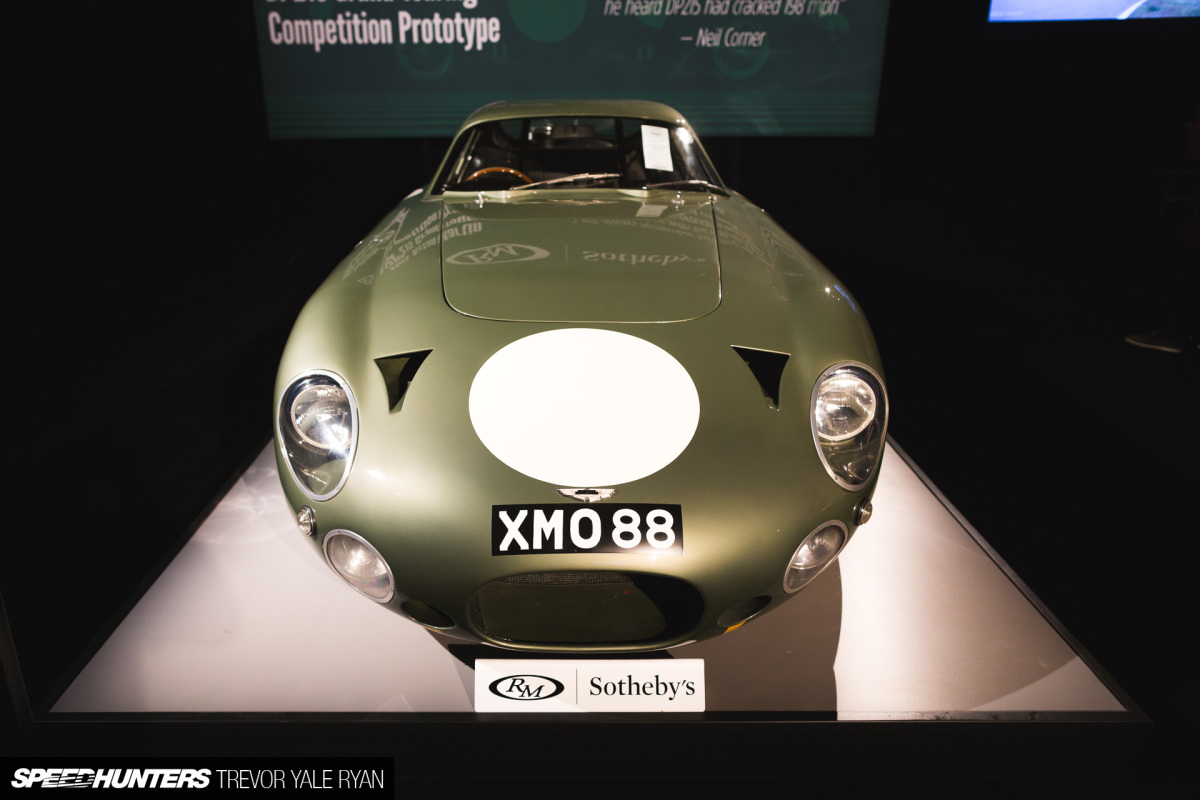 Imagine if I put in a call to Aston Martin today asking for a Vantage GTE, but one that was better. An inch longer, more downforce, more power. Lighter, faster, and you'd better build a new body for it too. And I'll need that in two months. Thanks.
The Ford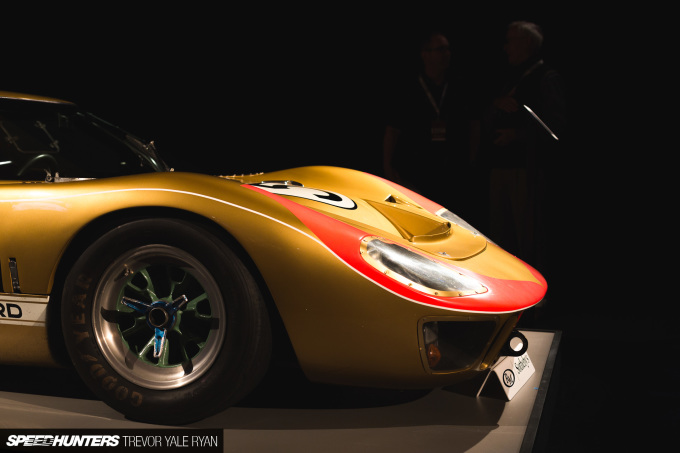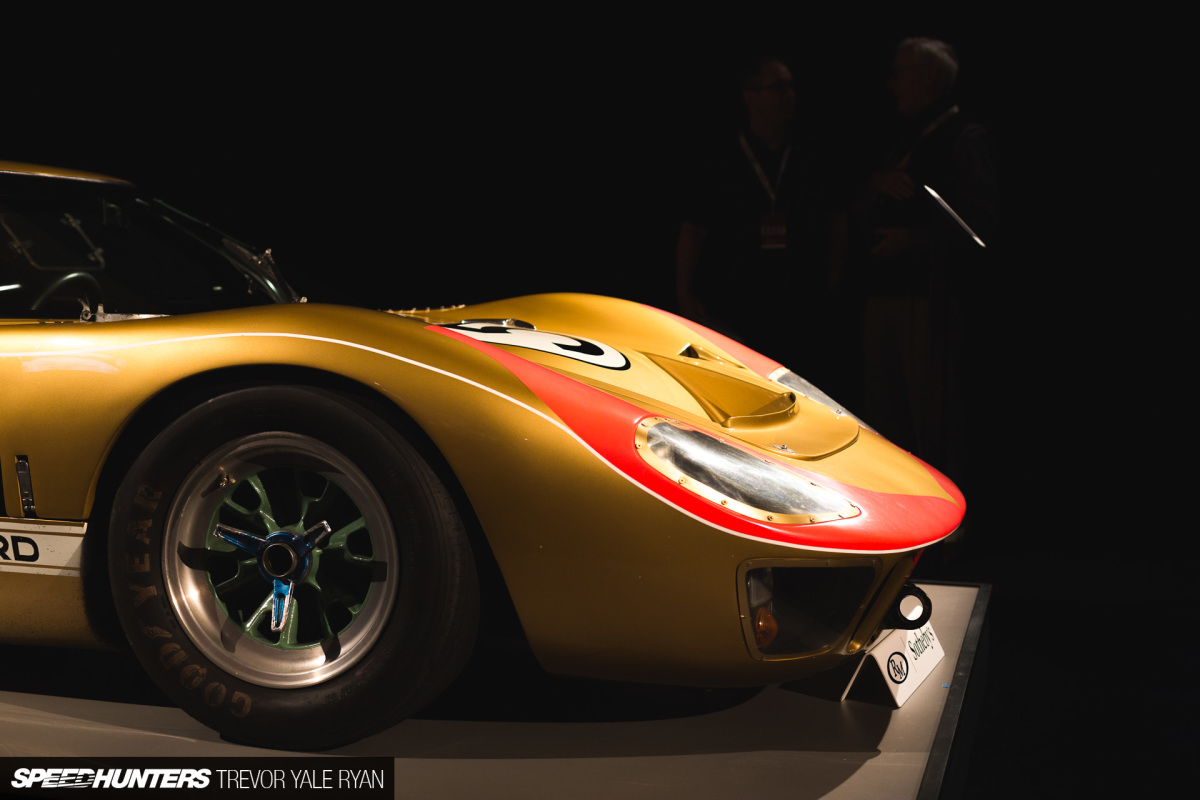 Finally, there's the GT40 MkII. The result of a $3 million investment by Ford in the '60s to, primarily, take down Ferrari, this GT40 is one of the most important examples in the world. It was a few years in the making, but 1966 was the year of the Ford.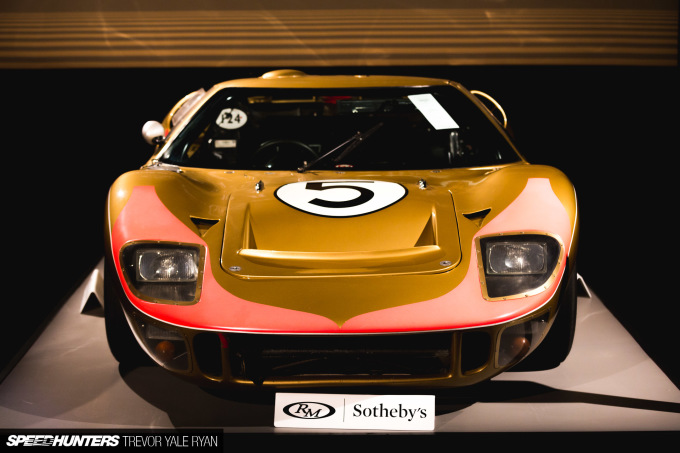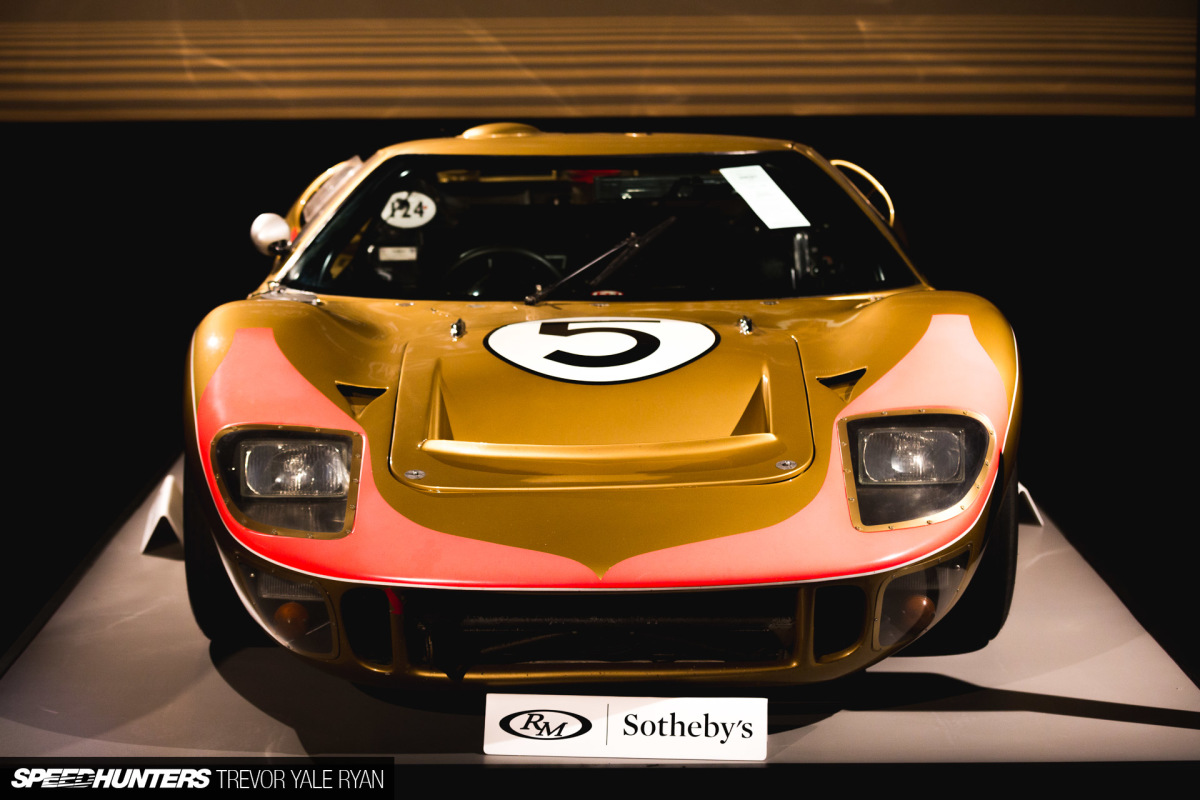 We've all seen the 1-2-3 finish, and this car is that number three. Driven by Ronnie Bucknum and Dick Hutcherson on the Holman-Moody/FoMoCo team, this Ford made history.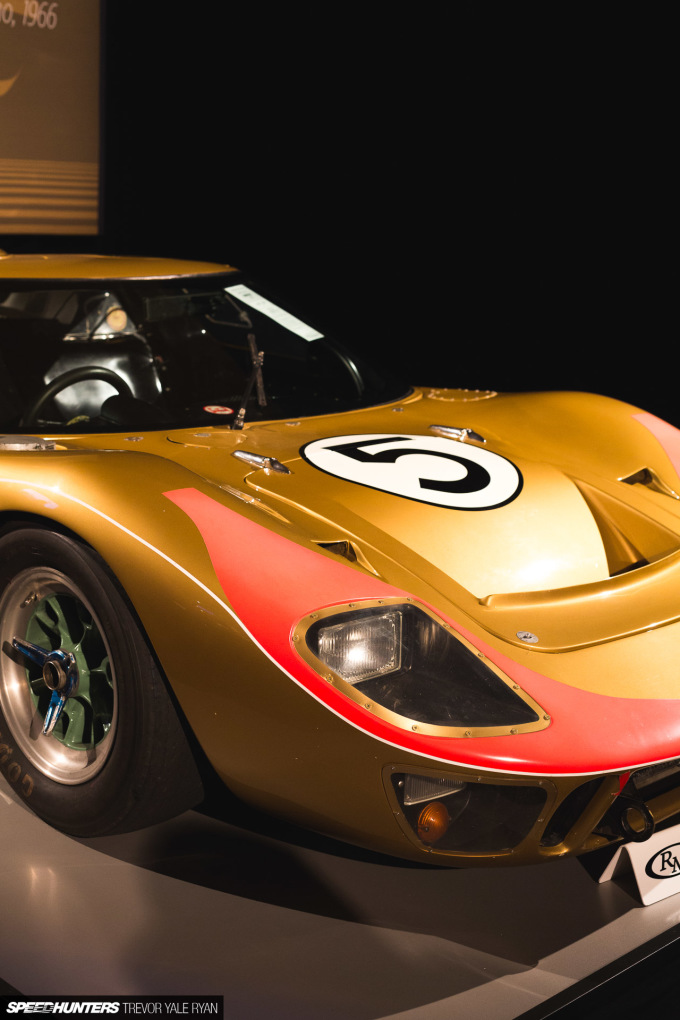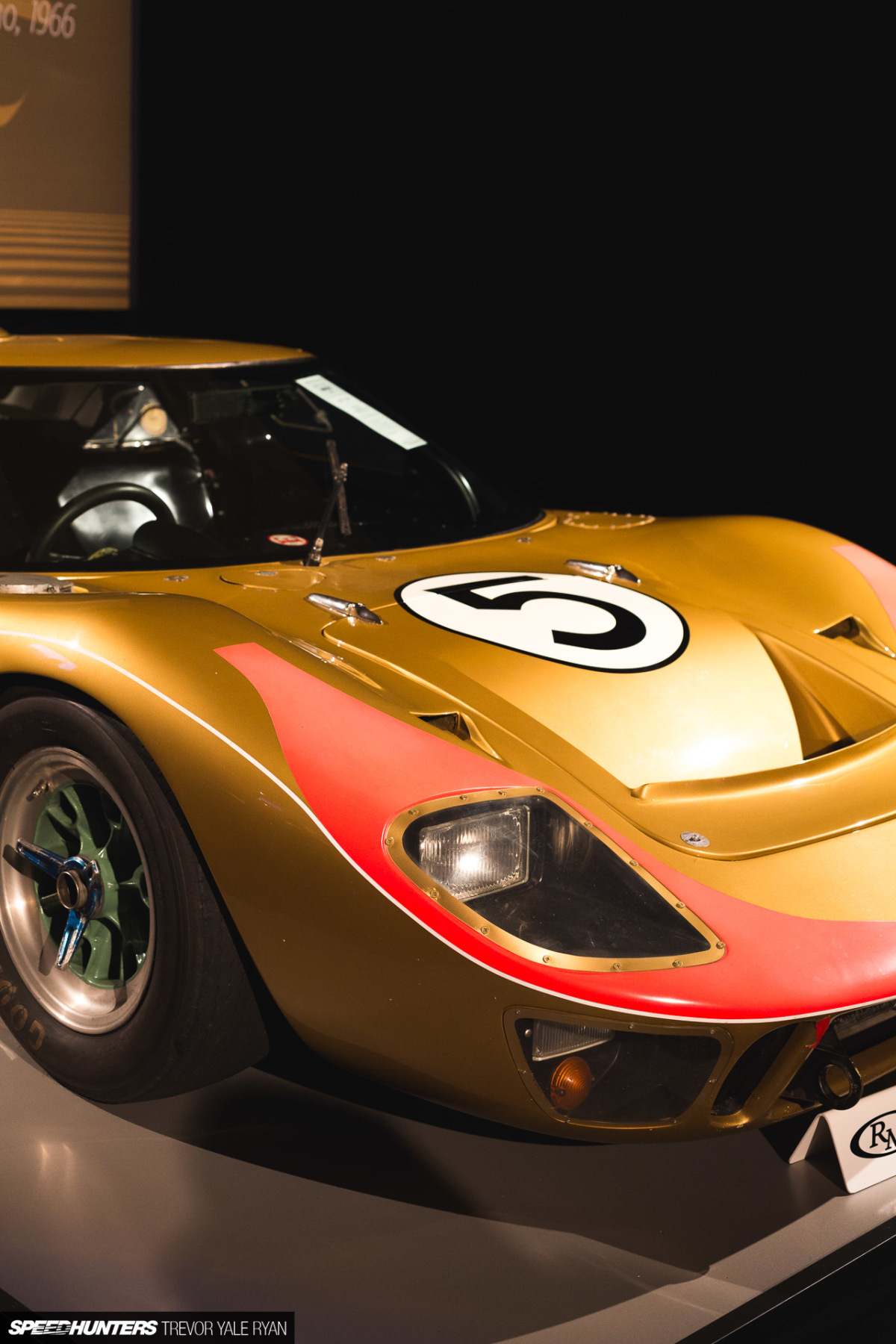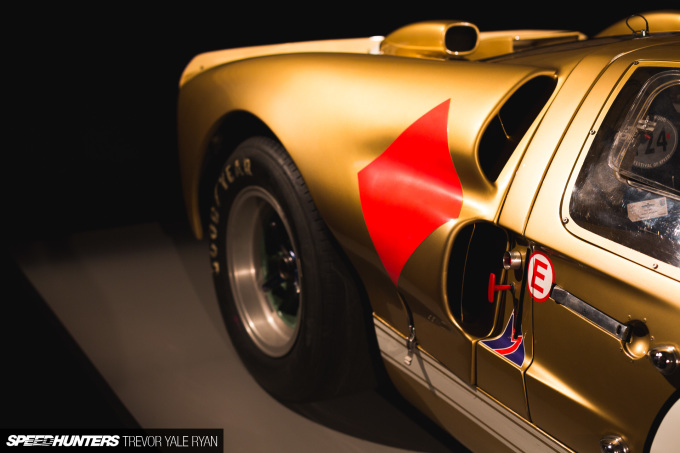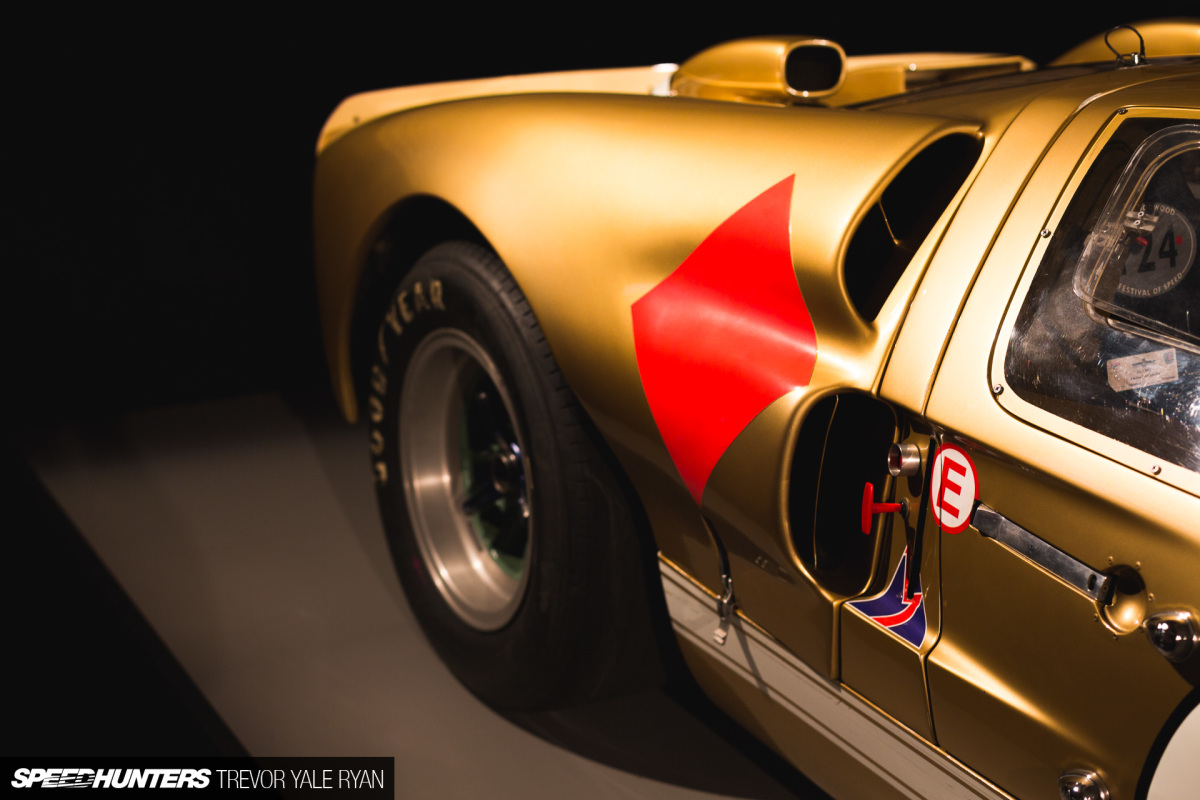 Maybe it's in my American blood, but out of the three this is the car for me. Lucky, too, since it sold for a paltry $9,795,000. Almost in my budget.
Since it isn't quite as outlandishly valued, the car seems to have been enjoyed at motorsports events more often in recent years. I have no clue who got their hands on it, but I'm hoping that it'll pop up in the future at historic races like the Rolex Monterey Motorsports Reunion (which is where I've been shooting this weekend).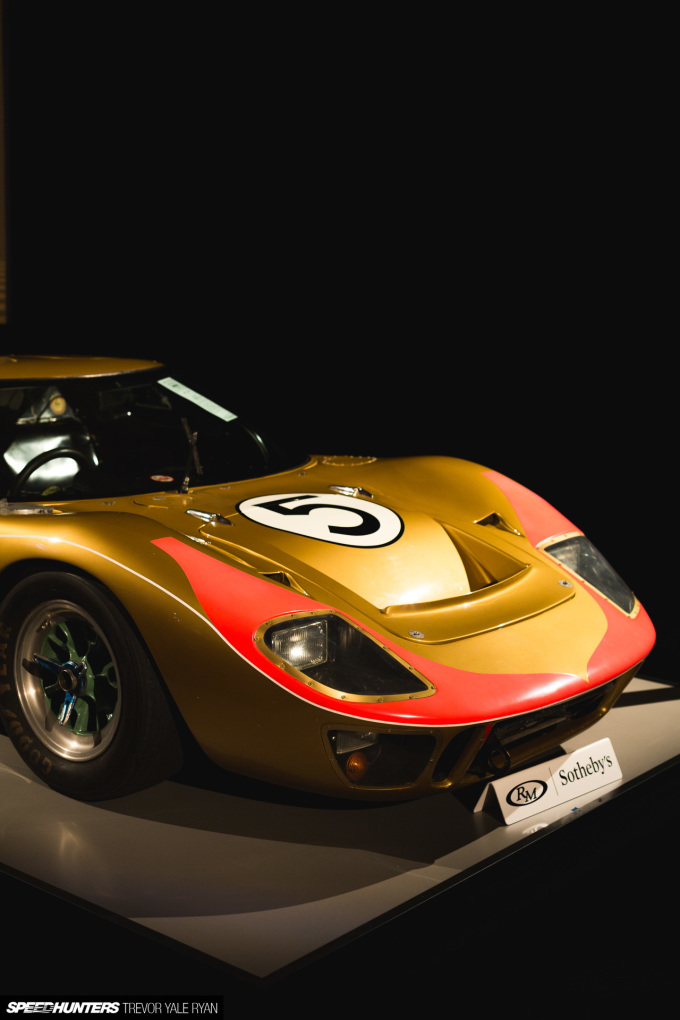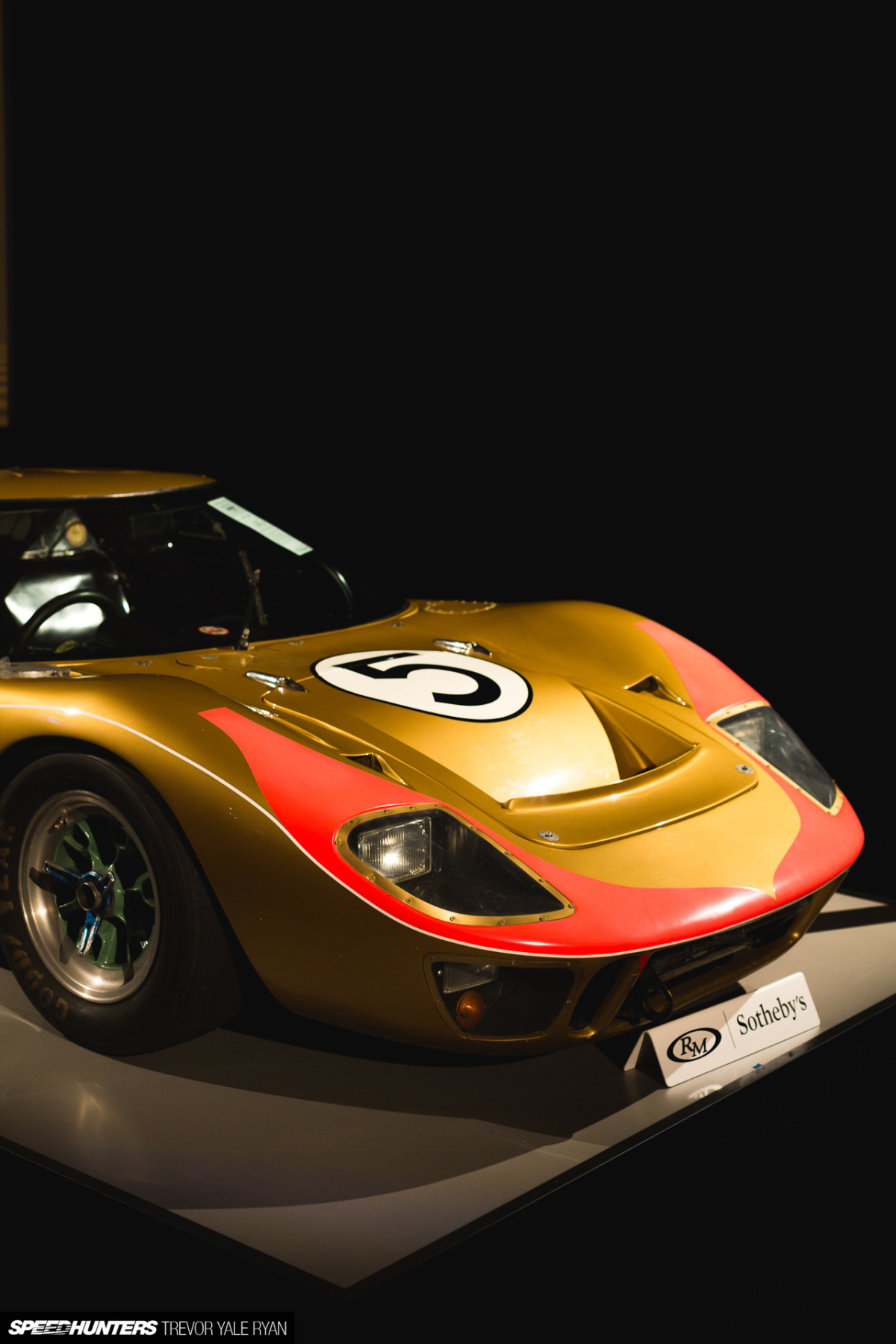 Only time will tell, but it'll be a good day if I ever get to shoot the iconic gold car at speed. Even here, though, it was an absolute pleasure to take photos of the thing. The lighting setup was better than any museum or display that I've ever seen; it's amazing what the prospect of nearly $80,000,000 will do…
Again, it's a number I can't quite wrap my head around. I thought the smashed-up 959 was insane at over $400,000, but that's because it's a number I understood. It's a number that I might spend on a house someday, an amount that I'll make over a reasonable period of time.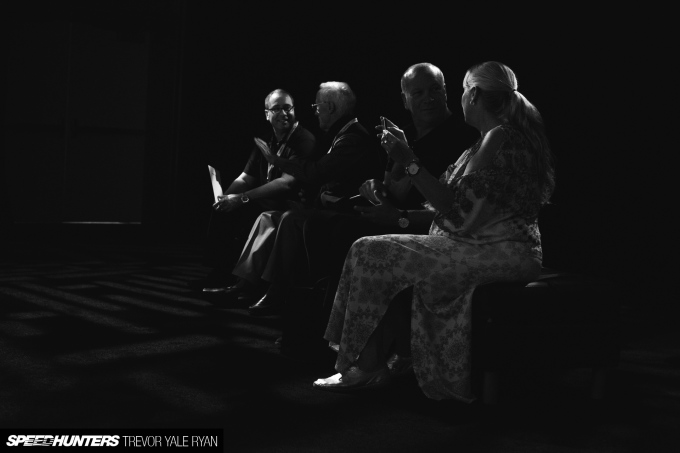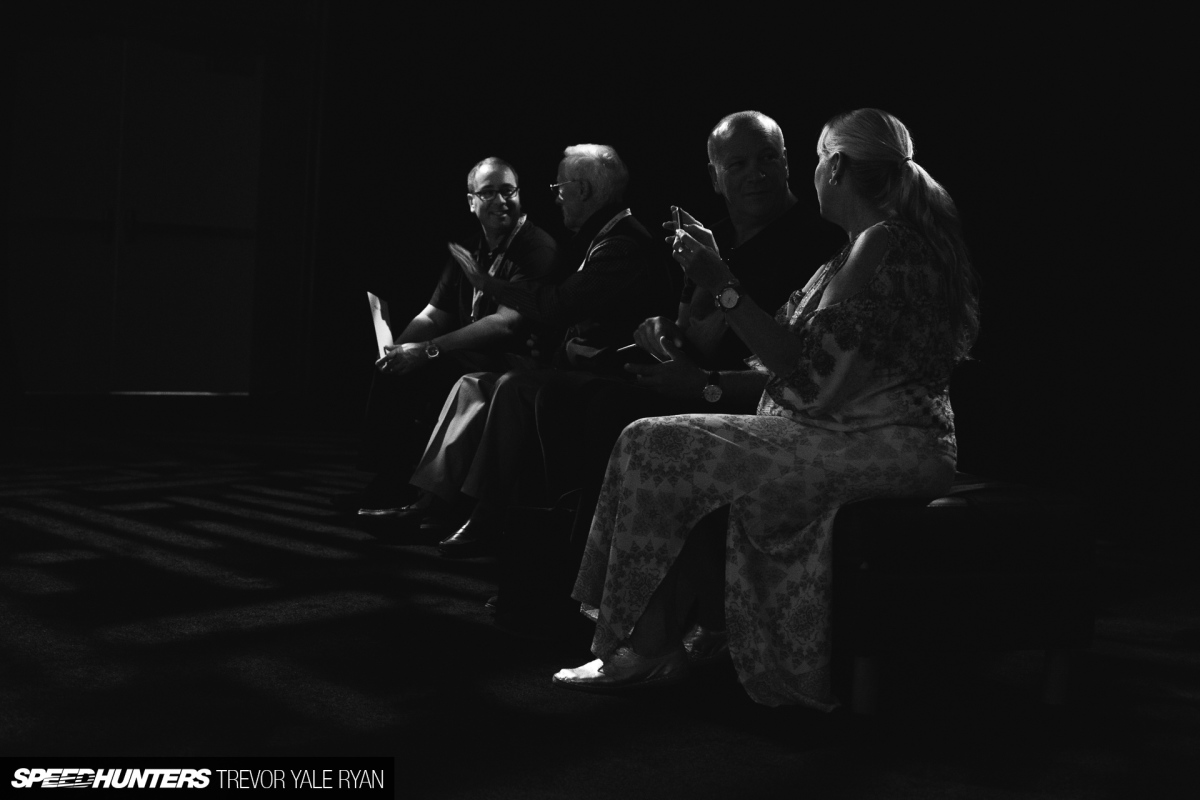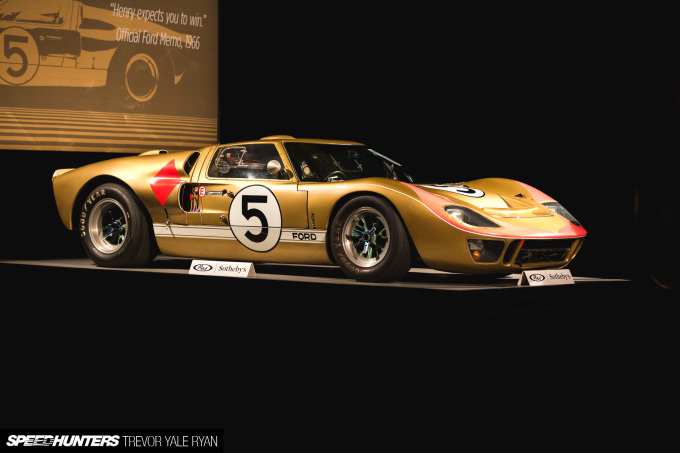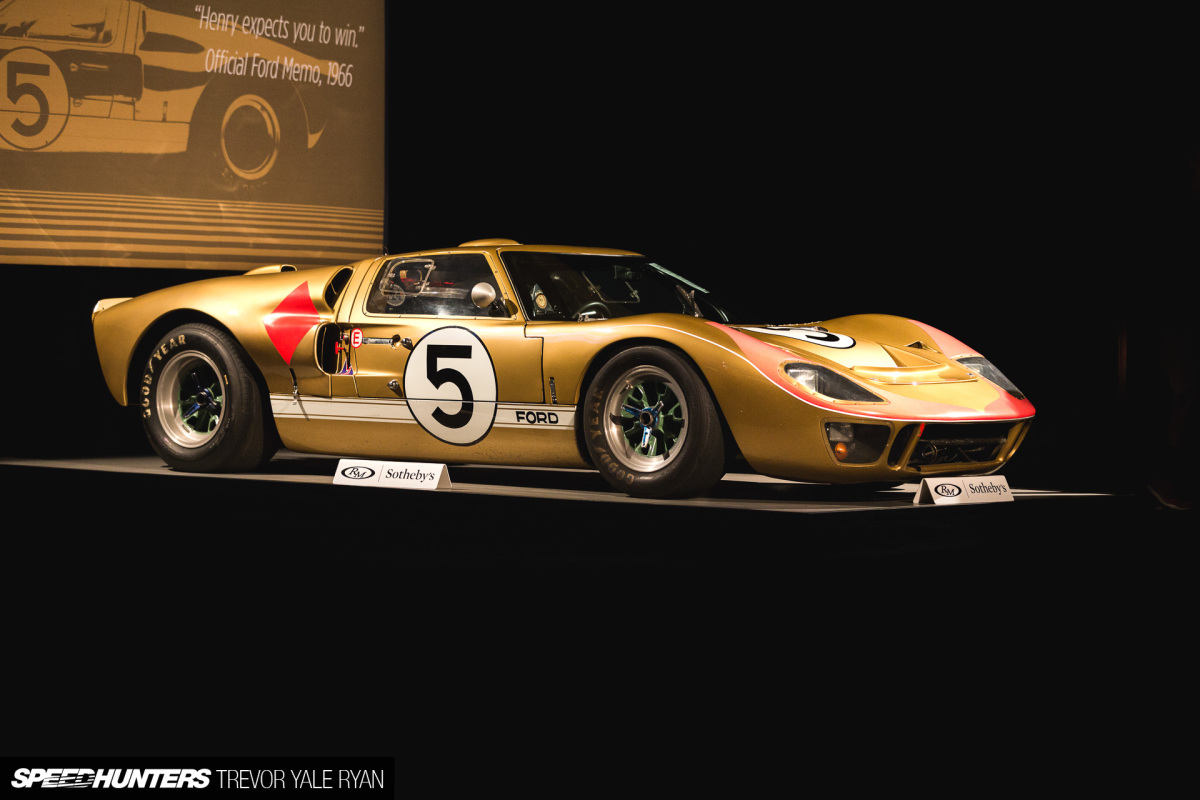 I guess all that's left to do is daydream — like most everyone else at RM Sotheby's public preview likely was — about these cars some more until they're bested in a few years by something even more impressive and expensive.
Money aside, I've already cast my vote for the 427ci V8-powered Ford. Let me know below what you would have.
Trevor Yale Ryan
Instagram: tyrphoto
TYRphoto.com