Outside
Do you like rare cars? Check. Expensive cars? Check. Race cars? Check. Fast cars, slow cars, old cars, new (ish) cars? If you want all those things at once and more, the auctions during Monterey Car Week more than have you covered. I will attend an actual auction or two here, but to start things off I stopped by the RM Sotheby's preview day earlier this week.
The preview is an opportunity for you to count out your fat stacks of millions and get an up-close look at all the cars you're planning on shipping home to your South Florida estate, or wherever it is that people with money live. More importantly for the average Joe, a $40 pass gets you access to all of the showroom areas (until this Saturday). It's more like a temporary museum than anything else, and if you're local it's absolutely worth a stroll through.
Held at the Monterey Convention Center it's a spacious affair. Still, when you arrive, there are plenty of cars spilling out of the building and lining the walking areas around the facility. If you're like me and get a little bit excited when you see something shiny, you won't even make it into the building once you arrive.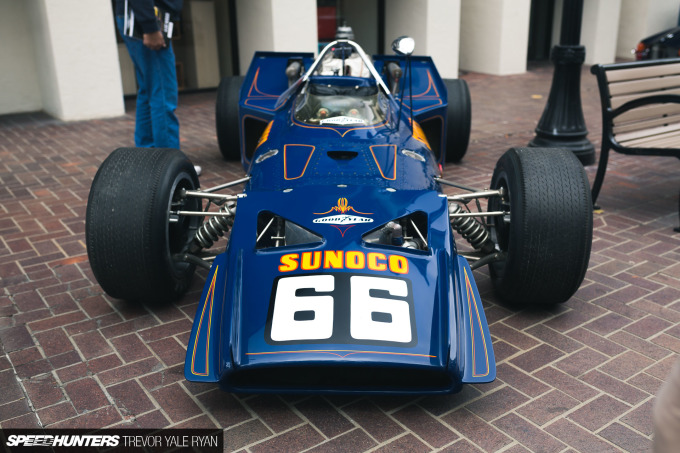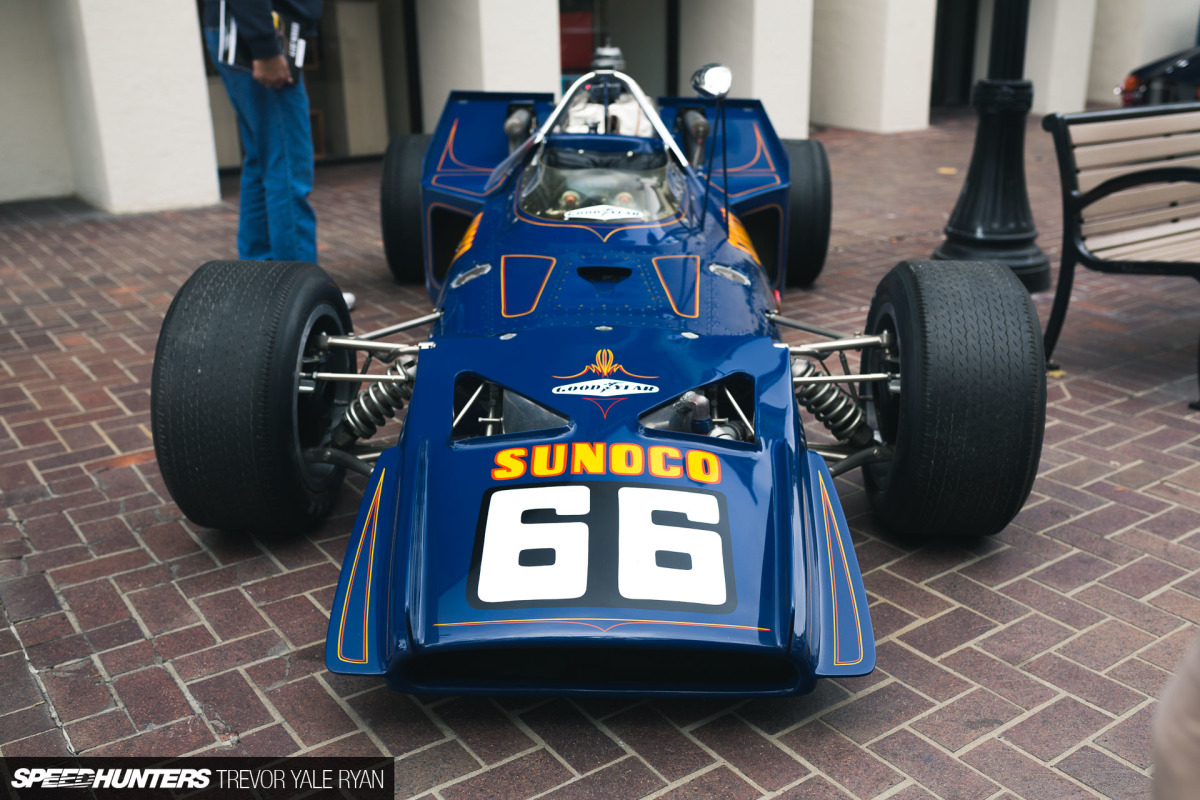 Instead, you'll immediately head down the side avenue where you'll see stuff like this Lola T153 sitting about. It makes sense that the Sunoco Special livery-wearing racer from 1970 has been left outside as it's only worth a paltry US$500,000. Ha!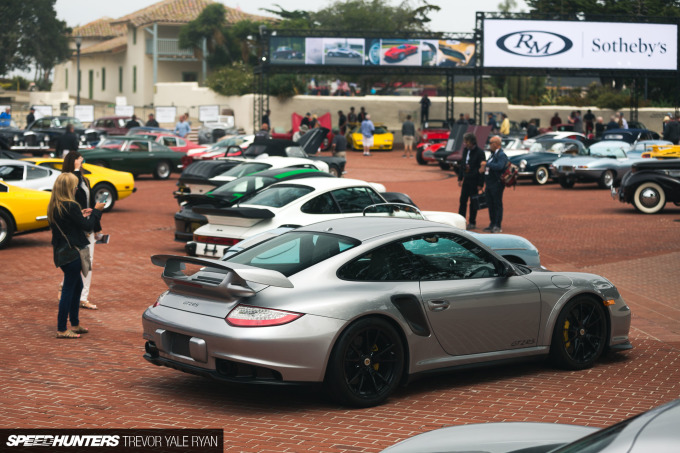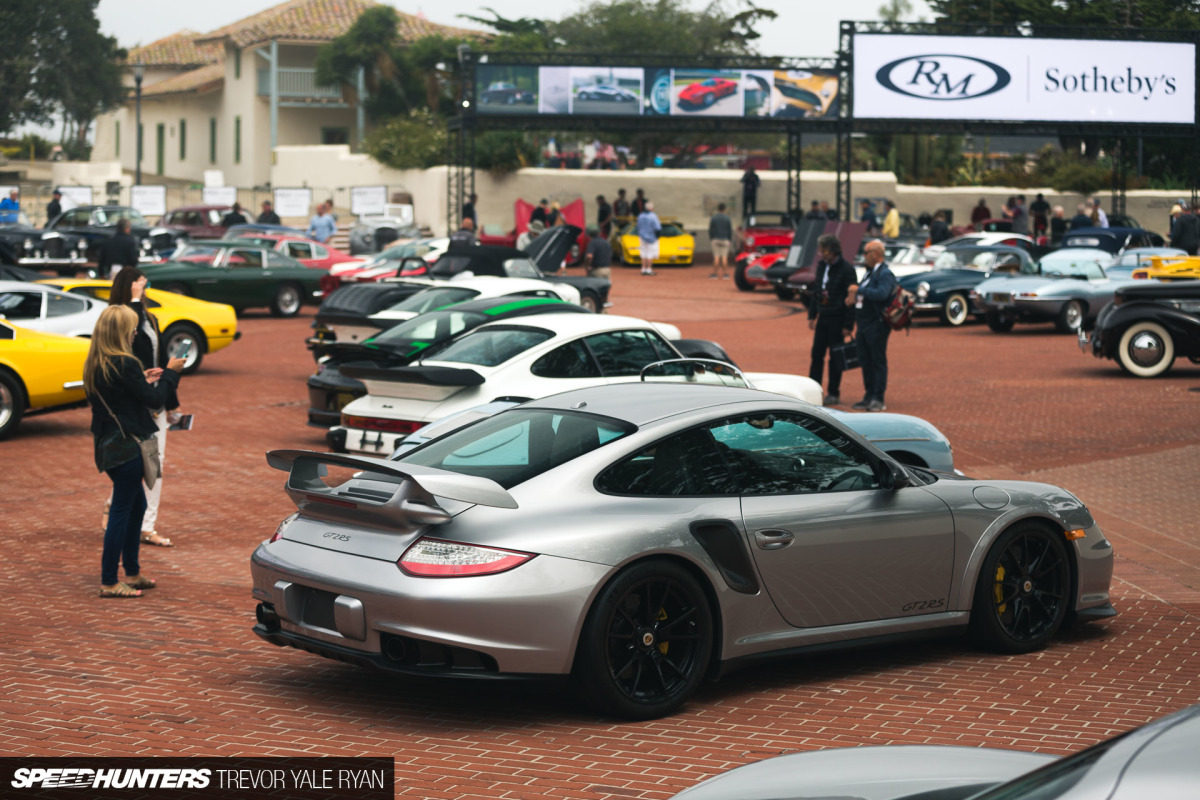 Further on is a proper lot full of good stuff, and I immediately honed in on this GT2 RS. Remembering Paddy's chastising of the rare-spec Porsche last year, I went to check a few prices. This 2011 model seems as if it would have a base value of $250,000 when it sold new. Now, with less than 4,500 miles, it's suggested that the car will sell for over $200,000 more than this original figure.
Like Paddy said, not much driving but instead a whole lot of collecting going on. It's sort of a shame, as this is surely one of the best drivers in a lineup of amazing drivers' cars from Porsche.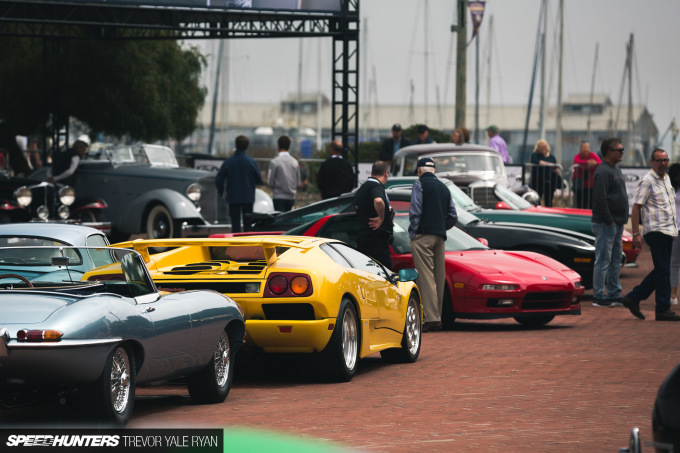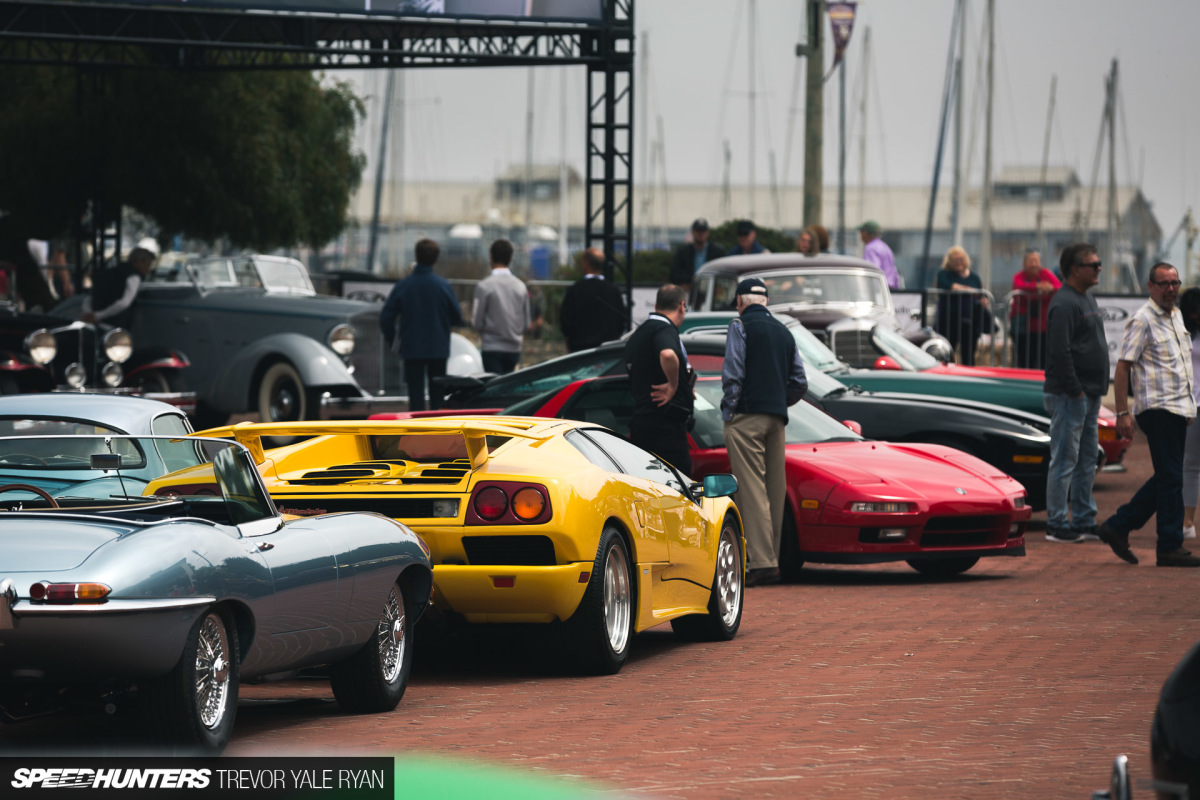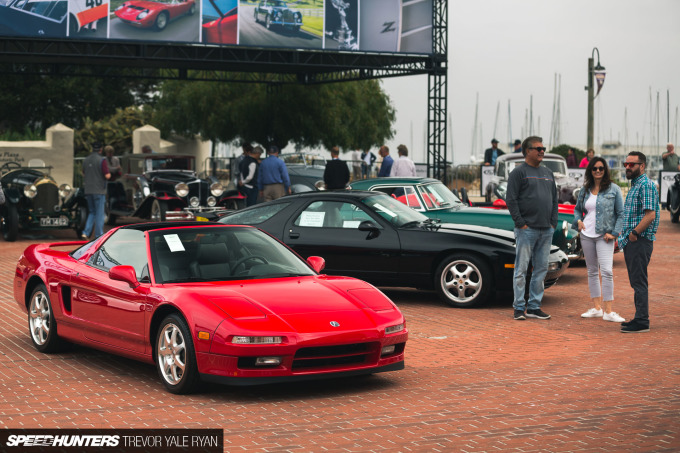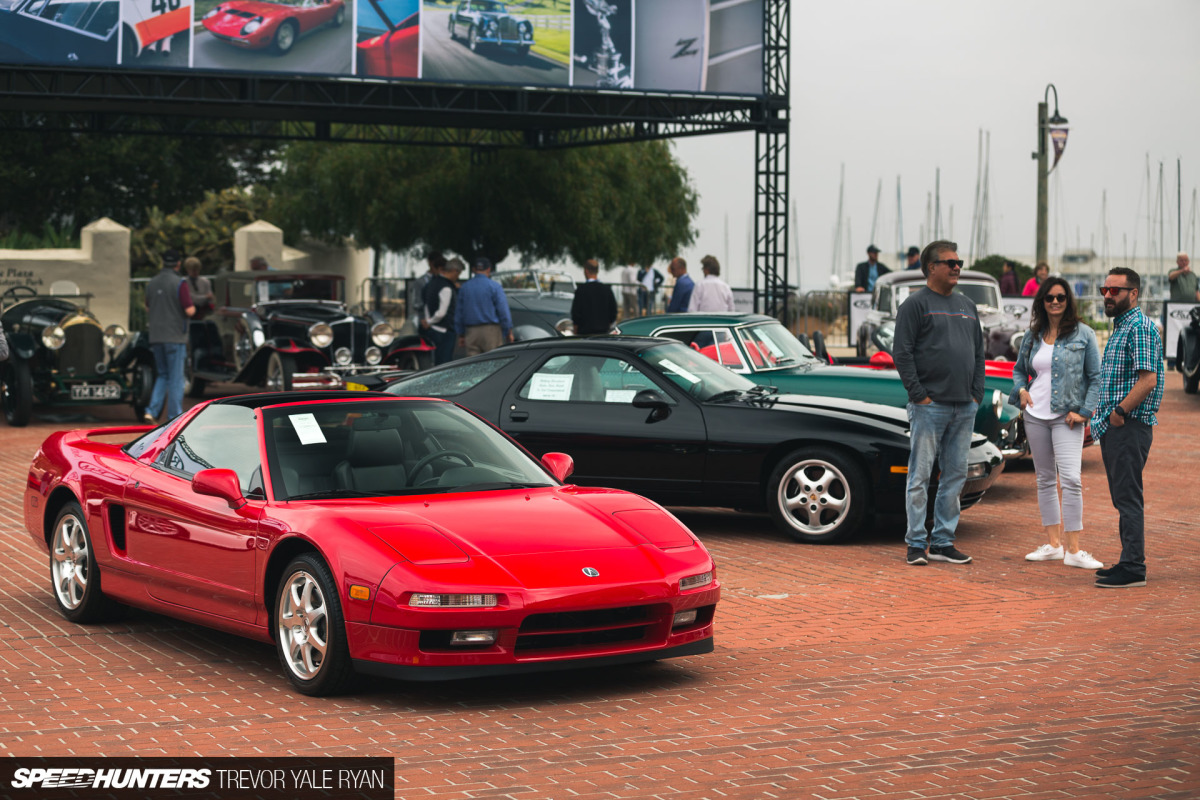 You'll find a pleasant mix out here, but what surprised me most was to spot this 2000 Acura NSX-T on display. I know that values are getting out of hand on these, but what could they possibly be asking for this NSX, and what makes it special?
Besides hardly being driven, with 3,629 miles on the clock, it's also the second car built in the year 2000. Not exactly a storied race history, but at a suggested price of around US$120,000 it actually seems fairly reasonable given the ridiculous local NSX classifieds I've seen lately.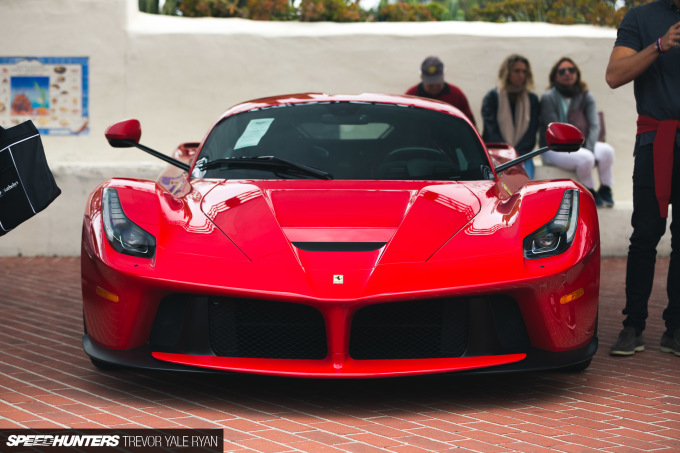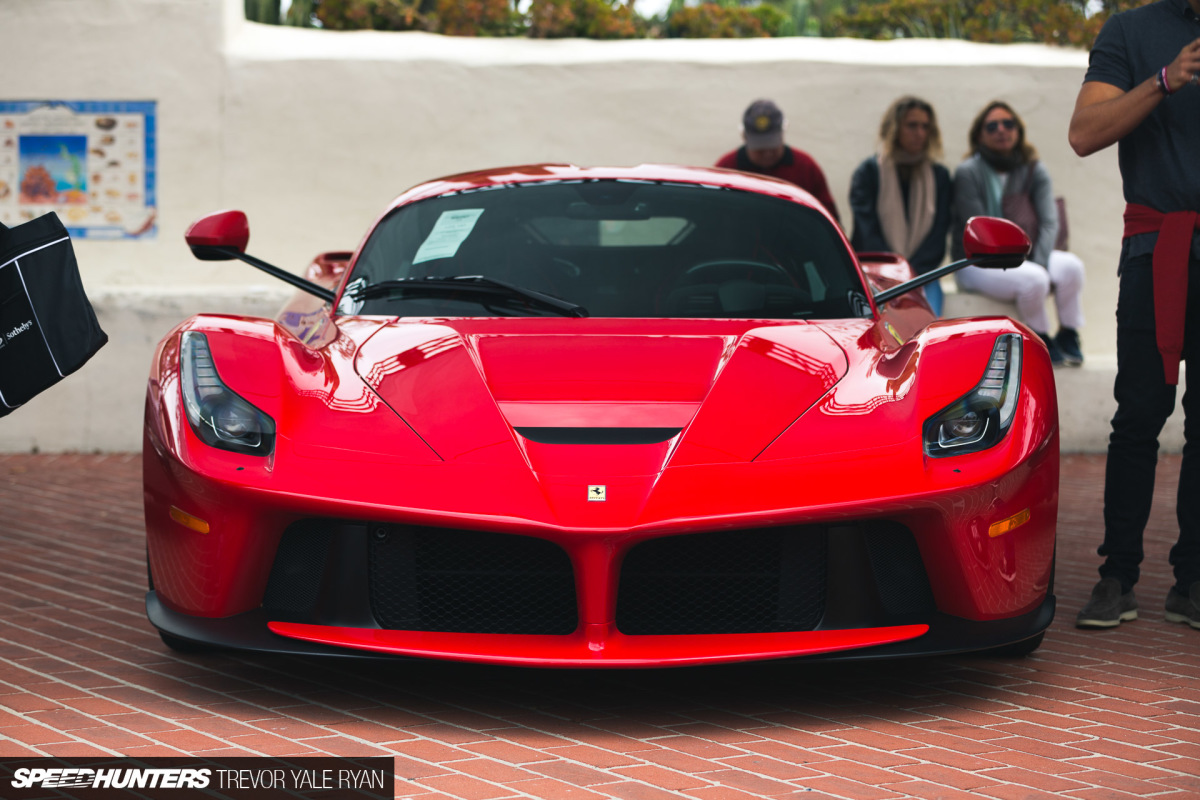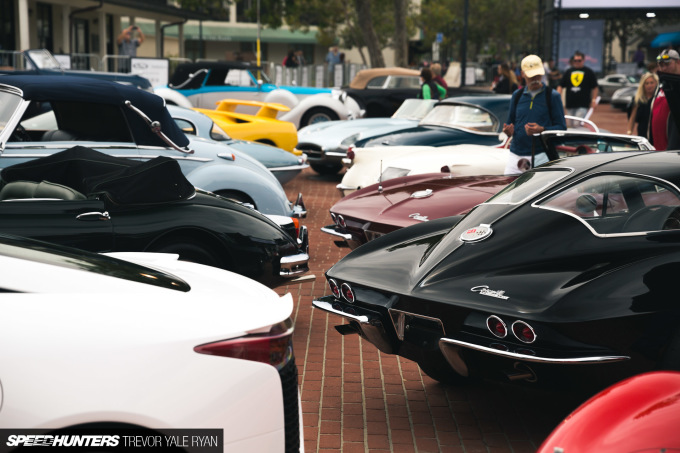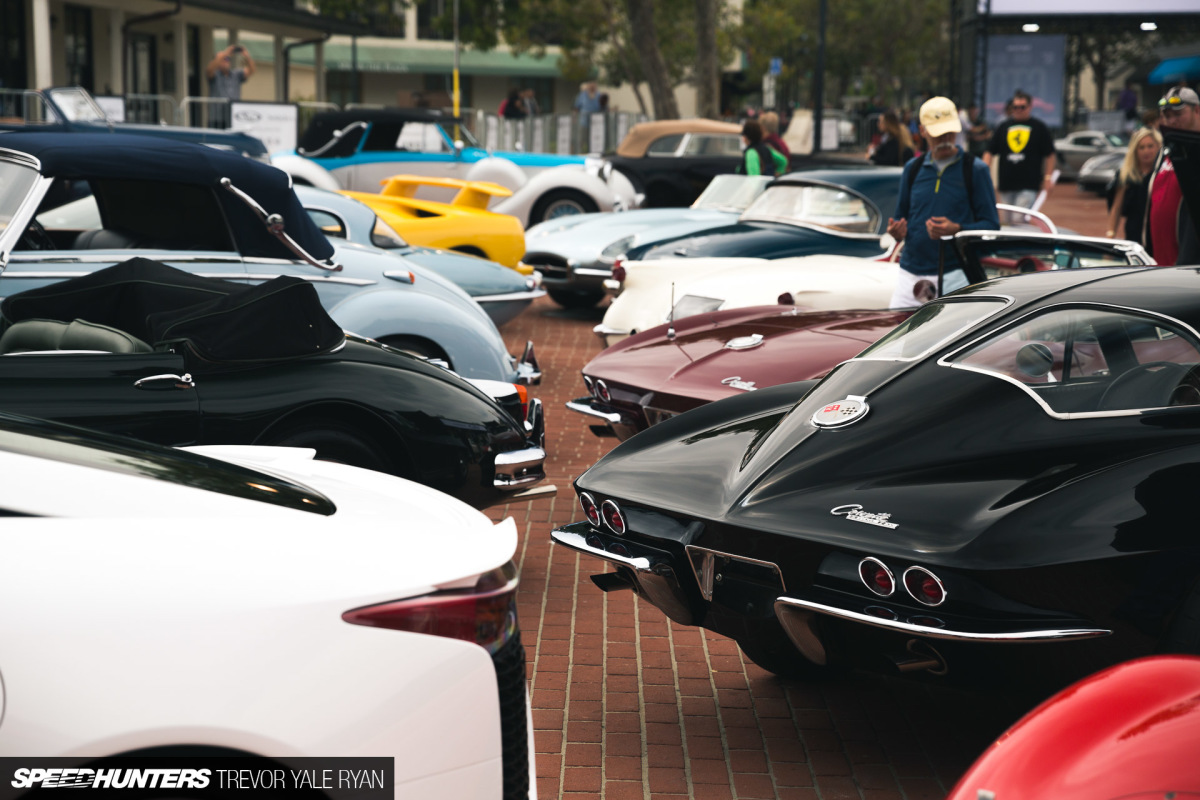 More poster-car Ferraris, Lamborghinis, and American muscle.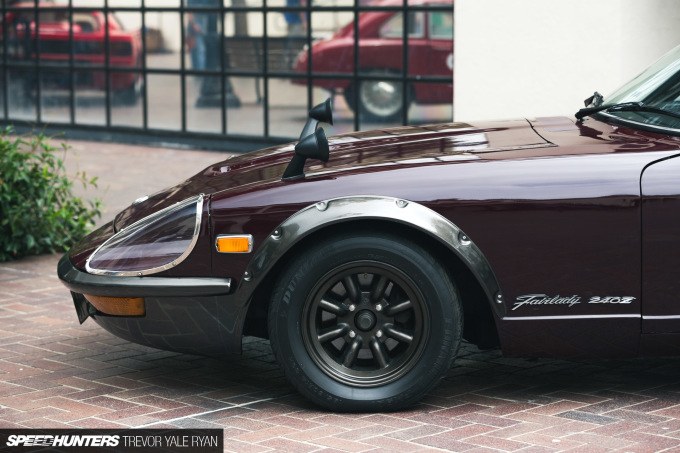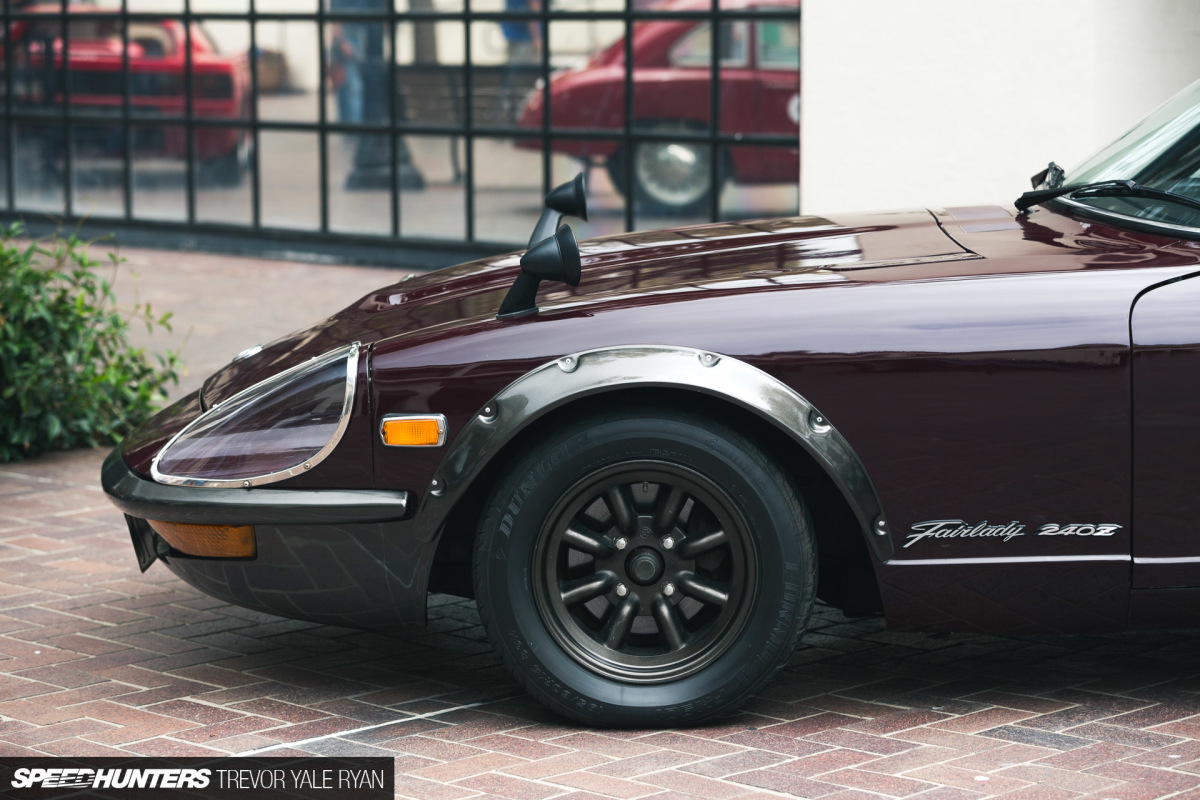 On my way back to the main entrance where I'd snag my media pass, I noticed this nice factory-original Fairlady 240ZG. The G car is wearing a fresh coat of its original Grand Prix Maroon paint, and $80,000 should be plenty to land it – according to the internet, at least.
The Venue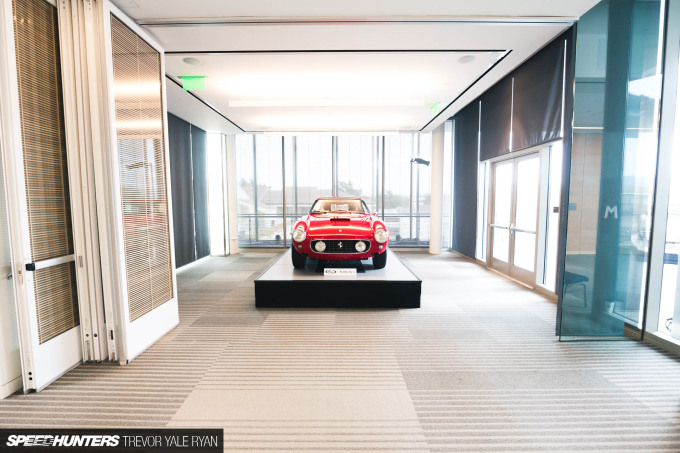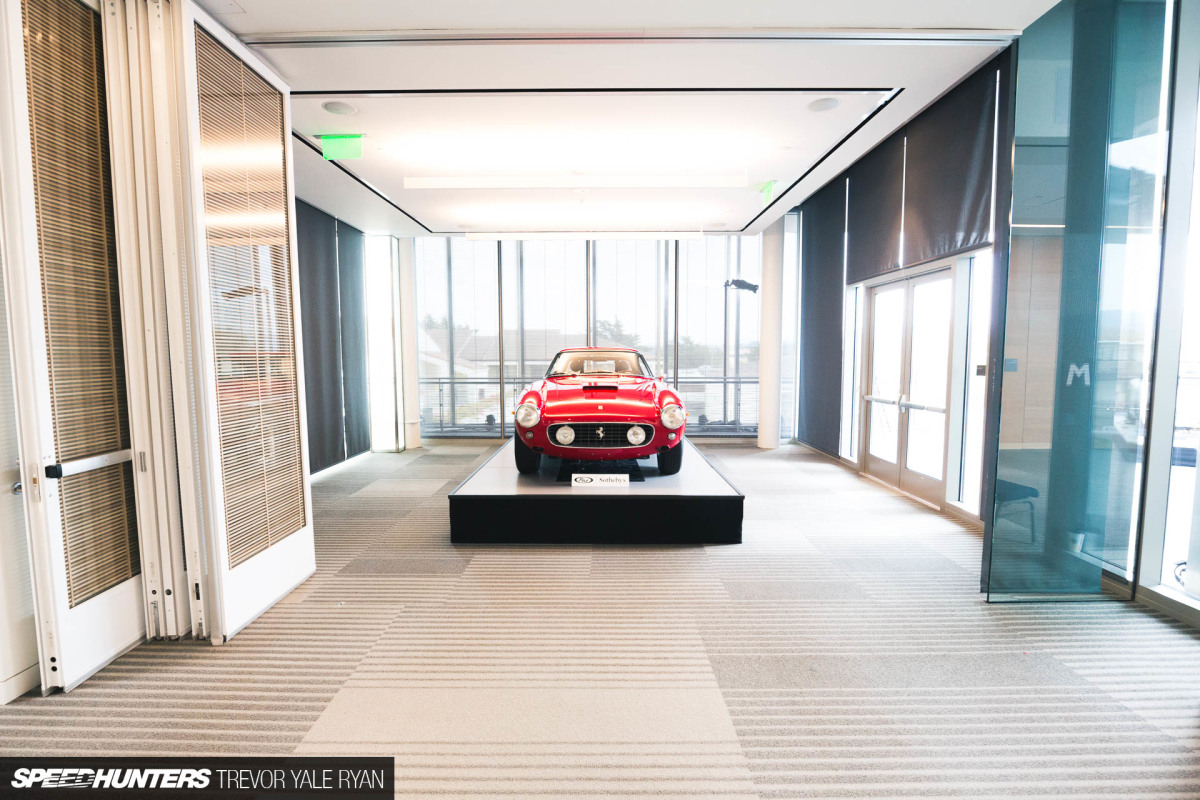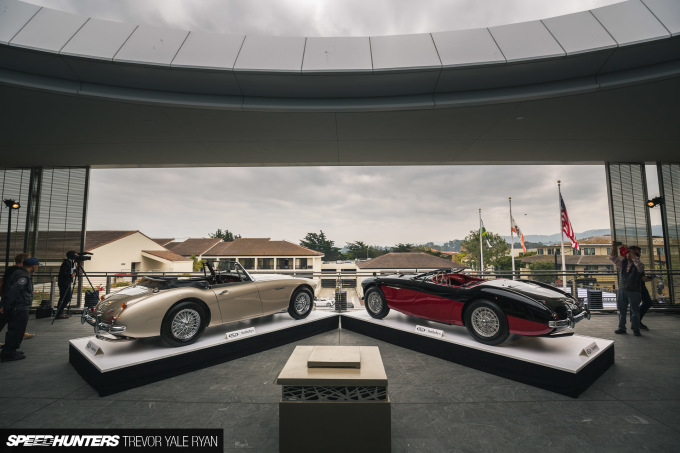 Starting sort of backwards, I began my tour of the auction house on the top floor where I was immediately struck by how great this location is. Every display was thoroughly thought out and, for the most part, excellently lit, making my job easy.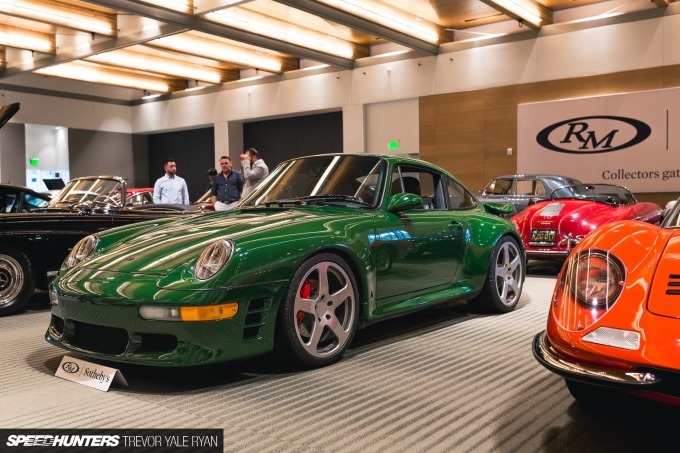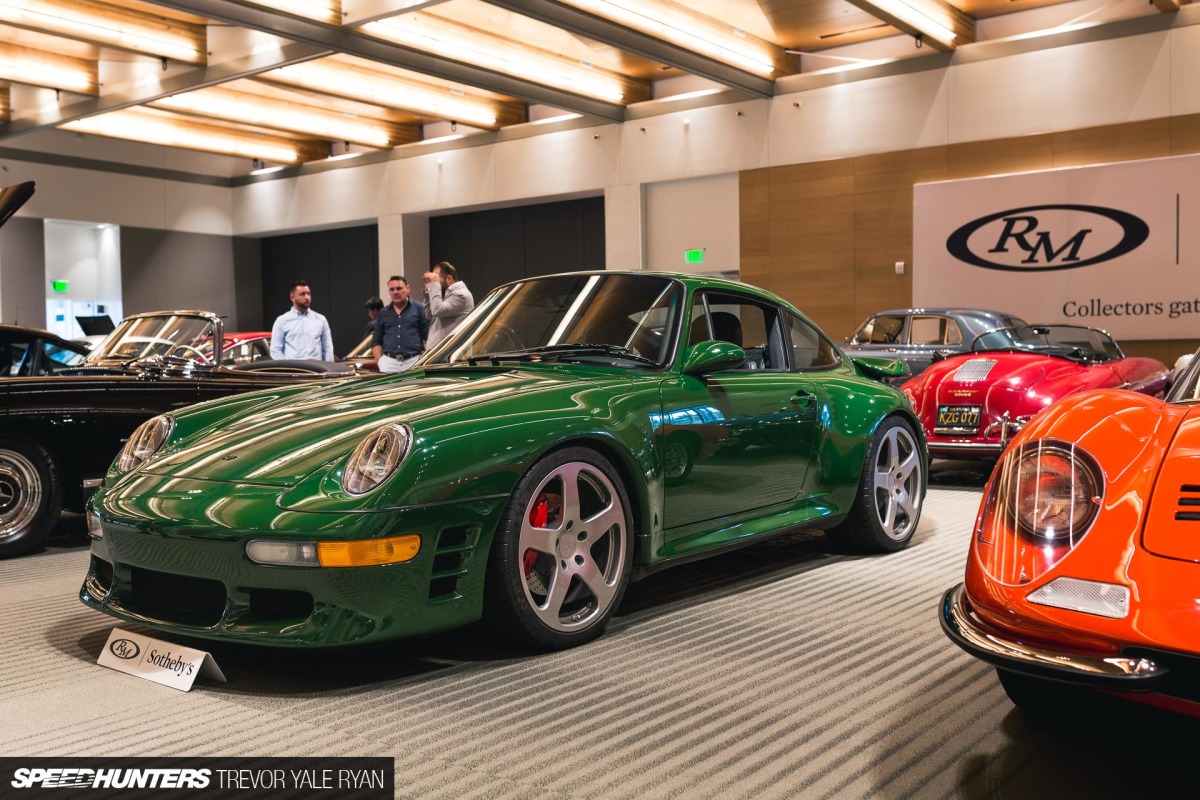 Inside I took a liking to this very special Porsche. It should go for nearly US$1M this Saturday, and I feel that it's for a really specific type of person. A type of person who doesn't drive their cars, for one, as it has less than 140 miles on the clock.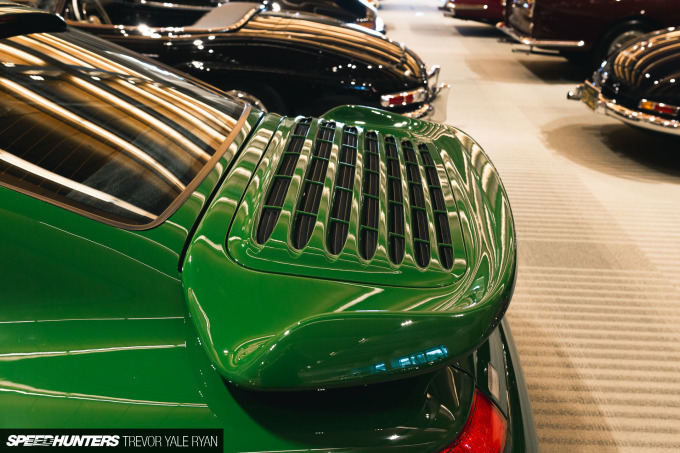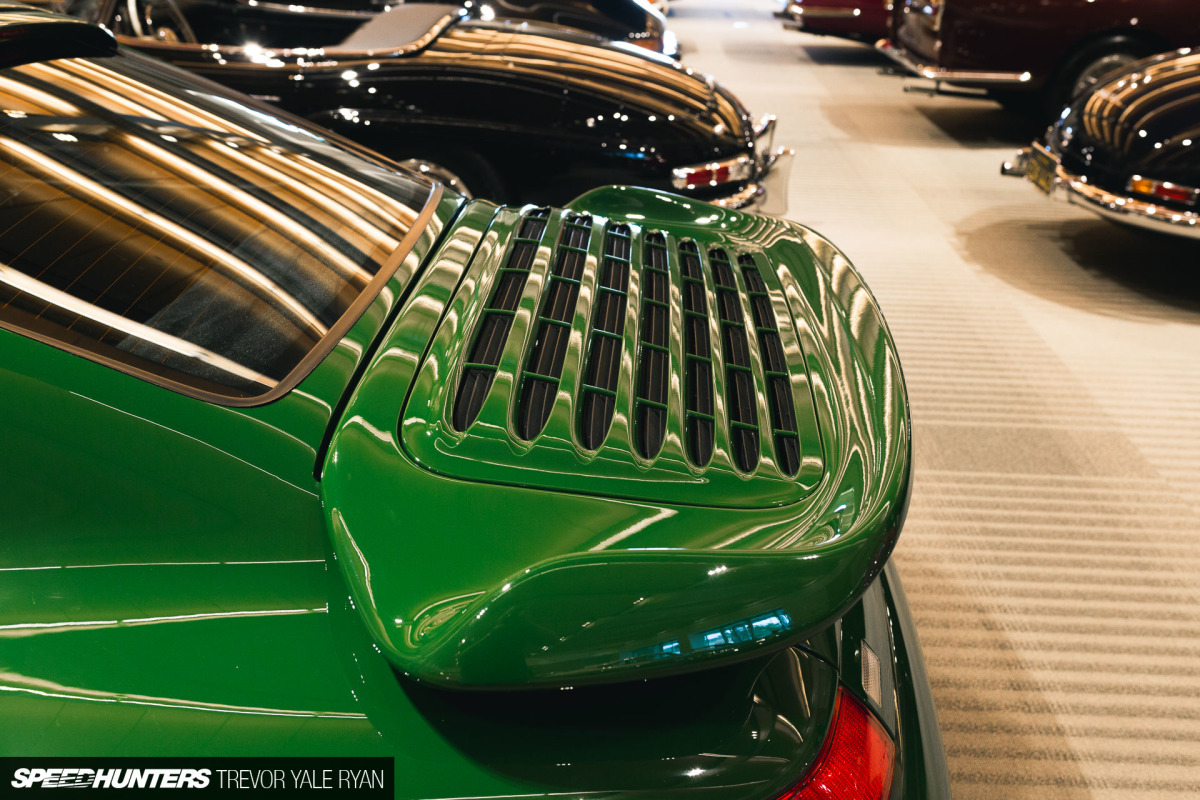 It's also for the sort of person who isn't satisfied with a RUF alone, nor a RUF Turbo. No, whoever buys this needs one of the seven 1998 RUF Turbo R-Limited Porsches ever made.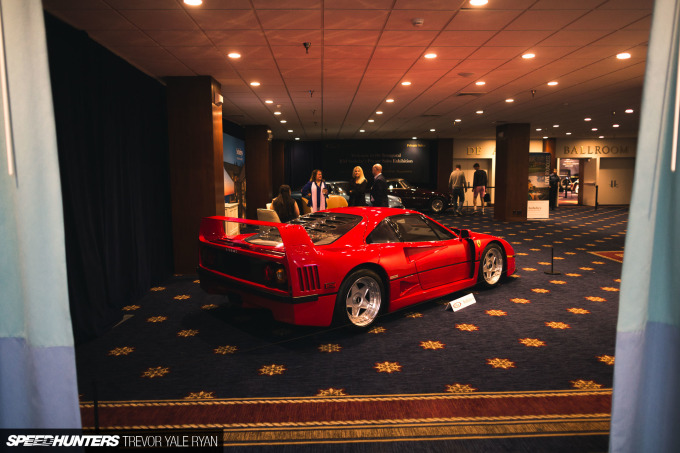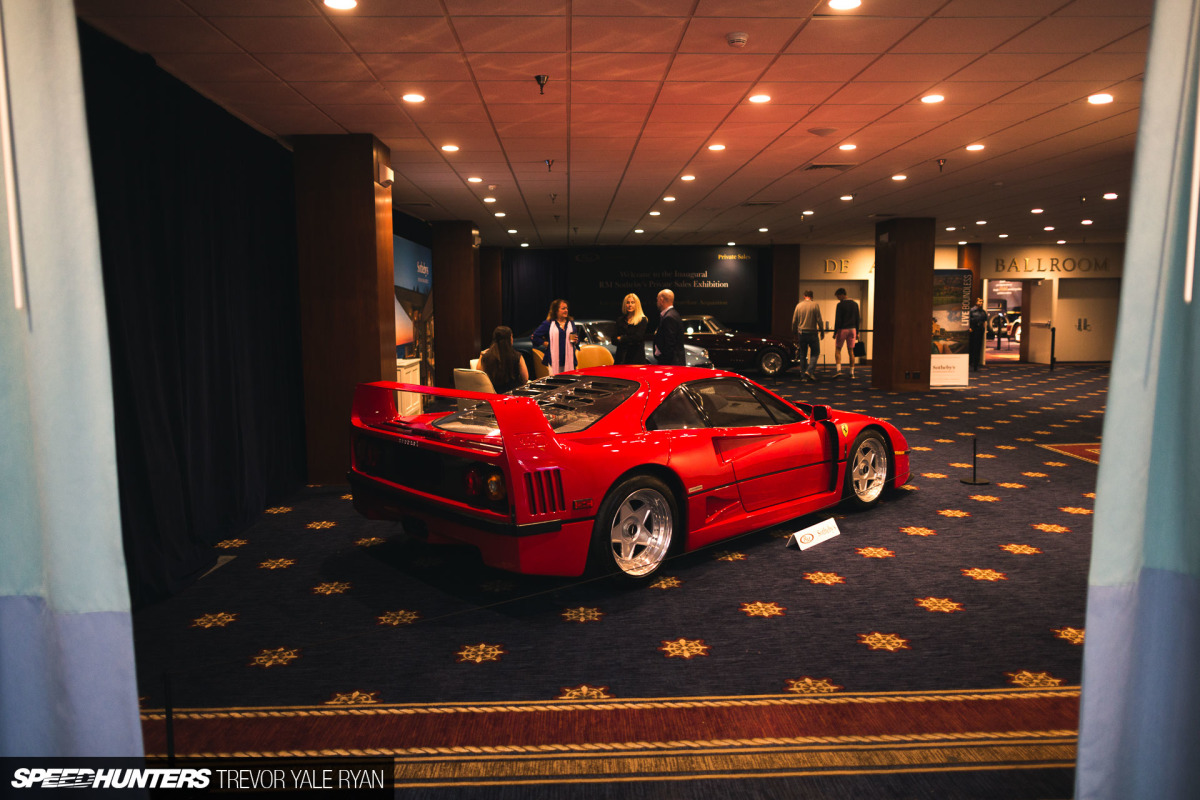 In a bit of a rush as I had another appointment, I continued my walk through the Monterey Convention Center surrounded by automotive giants. Although I'm sure I missed entire buildings' worth of ridiculous cars, you can follow along in the gallery below (peep that rear-engined Ferrari).
On my way out I noticed this F40 in a showroom by the exit. It was perhaps the only time in my life that I didn't get a major rush from seeing one. Just a small one.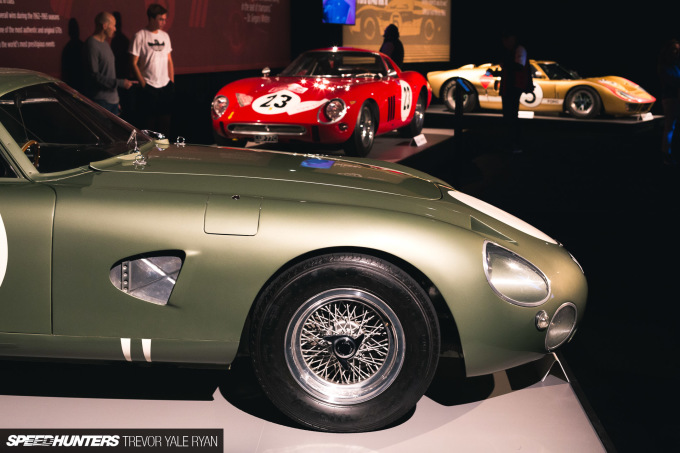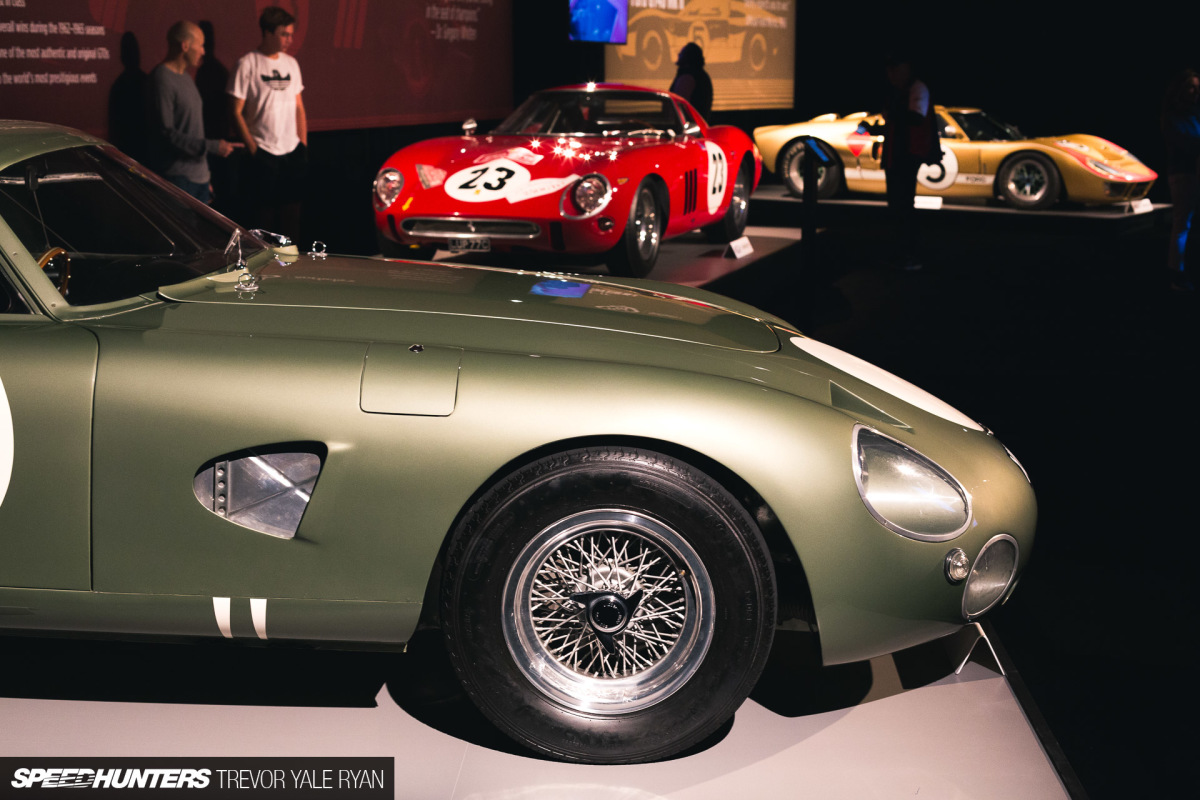 That's because I'd just left this room, the final stop on my visit. Obviously, I'll be bringing you a detailed look at these three very special (read: valuable) cars soon. I'd have tacked it on here but it's coming up on midnight and I have a racetrack to be at in eight hours. Besides Laguna Seca, I'll also be stopping by the Werks Reunion, Legends of the Autobahn, and the auctions at Pebble Beach in the evening.
Say hi if you see me, and maybe slip me about $10M so I can pick myself up something nice.
Trevor Yale Ryan
Instagram: tyrphoto
TYRphoto.com
Collectors Only