If you had half a million dollars what would you do with it?
There are plenty of reasonable things you could do; you could buy a house or you could pay tuition for all your future grandchildren, for example. Or you could have bought this wrecked Porsche 959 Komfort.
I'm sure you've already seen the car floating around the internet; I did, so I made Mecum Auctions a priority destination during Monterey Car Week. There was plenty of incredible machinery awaiting the hammer, but initially all I wanted to see was this 959.
Apparently the 959 was being towed in an enclosed trailer when catastrophe struck. The trailer decided to part ways the truck, going off on its own journey until it made good friends with a large tree. The tree made it through the front end of the trailer and, obviously, a good foot or so into the 959 as well. I just hate when that happens…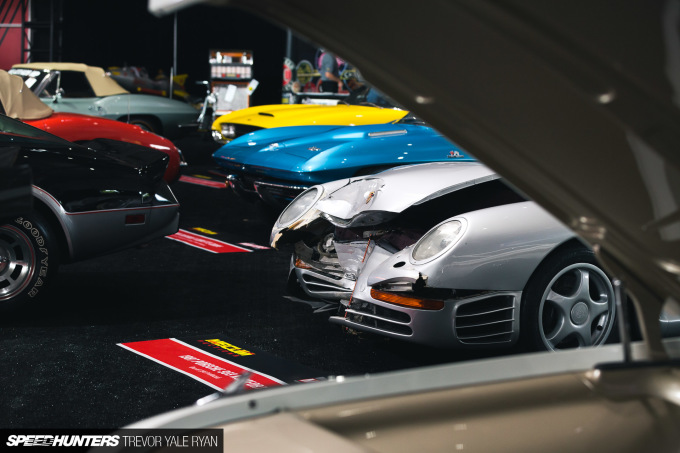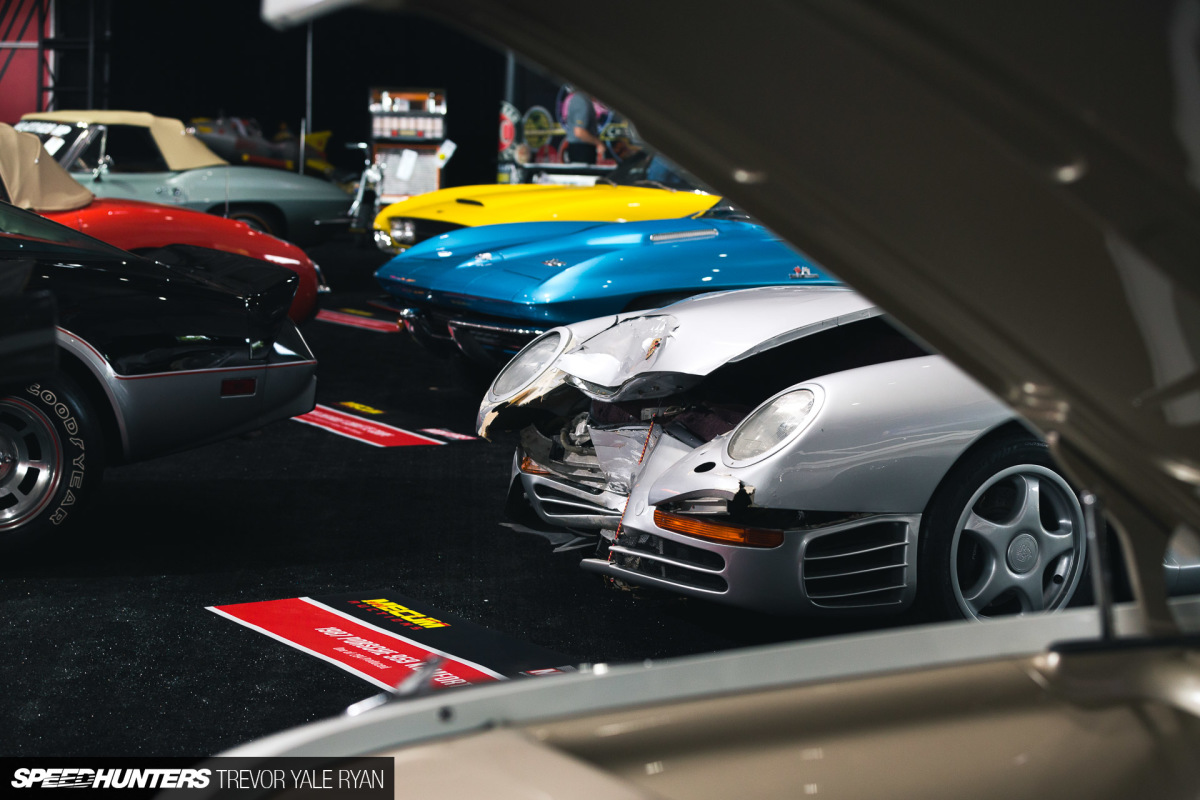 Seriously, though, that is not a phonecall I'd like to be making. With another 959 Komfort offered in Monterey this year at RM Sotheby's, where it sold for a total price of $1,160,000, this was probably a pretty bad day for at least a few people.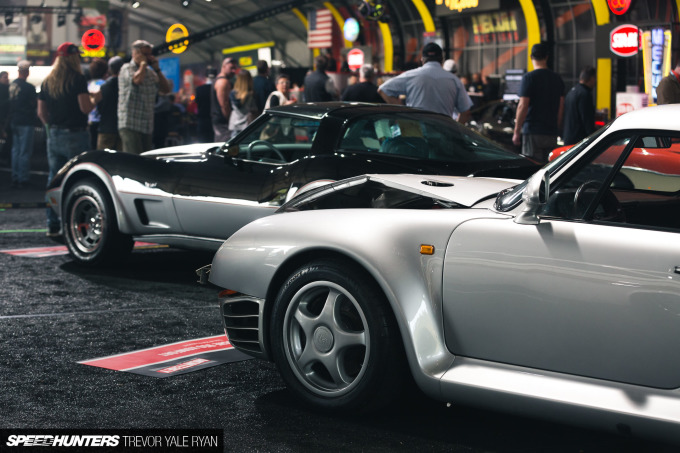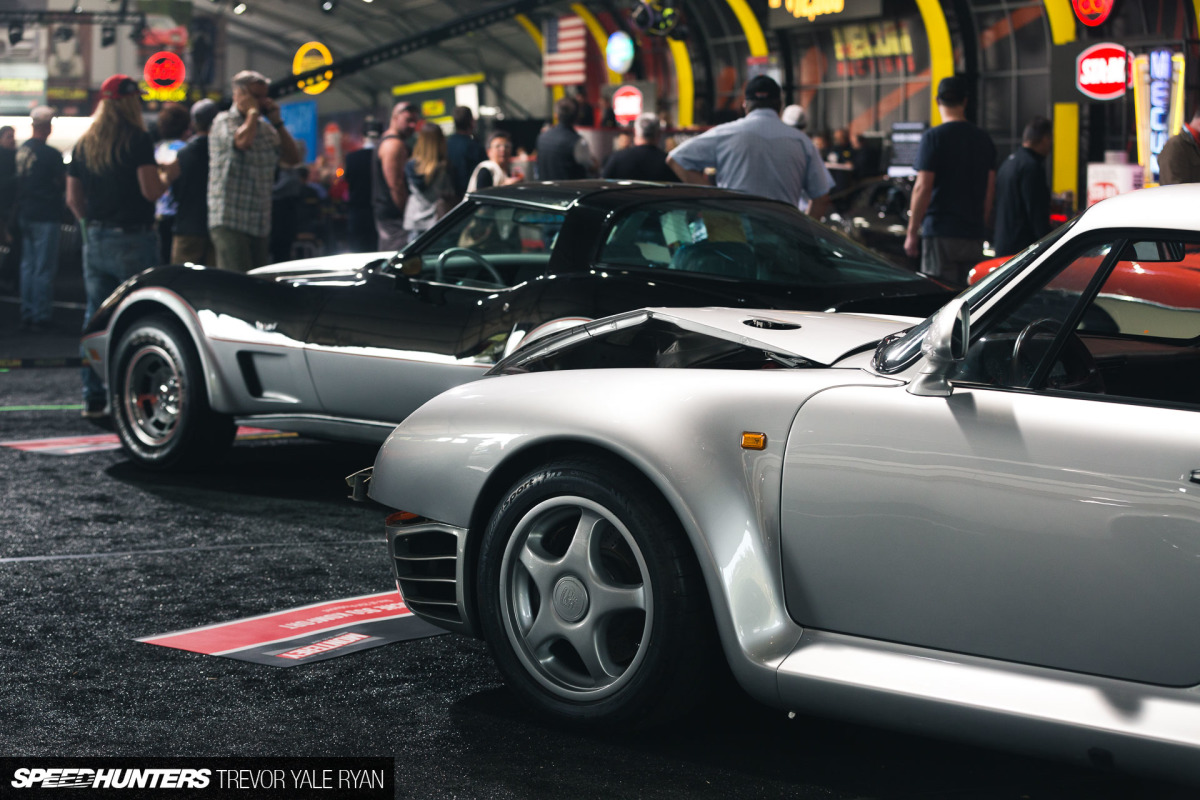 But hey, it could have been a lot worse, and if the car was properly insured I suspect the previous owner would have cashed out fairly well.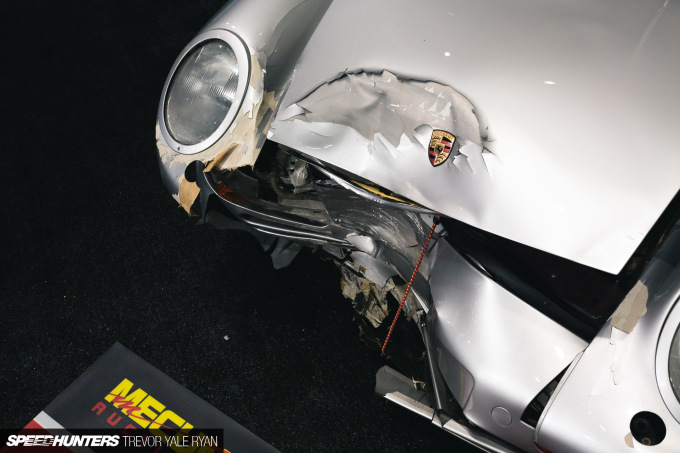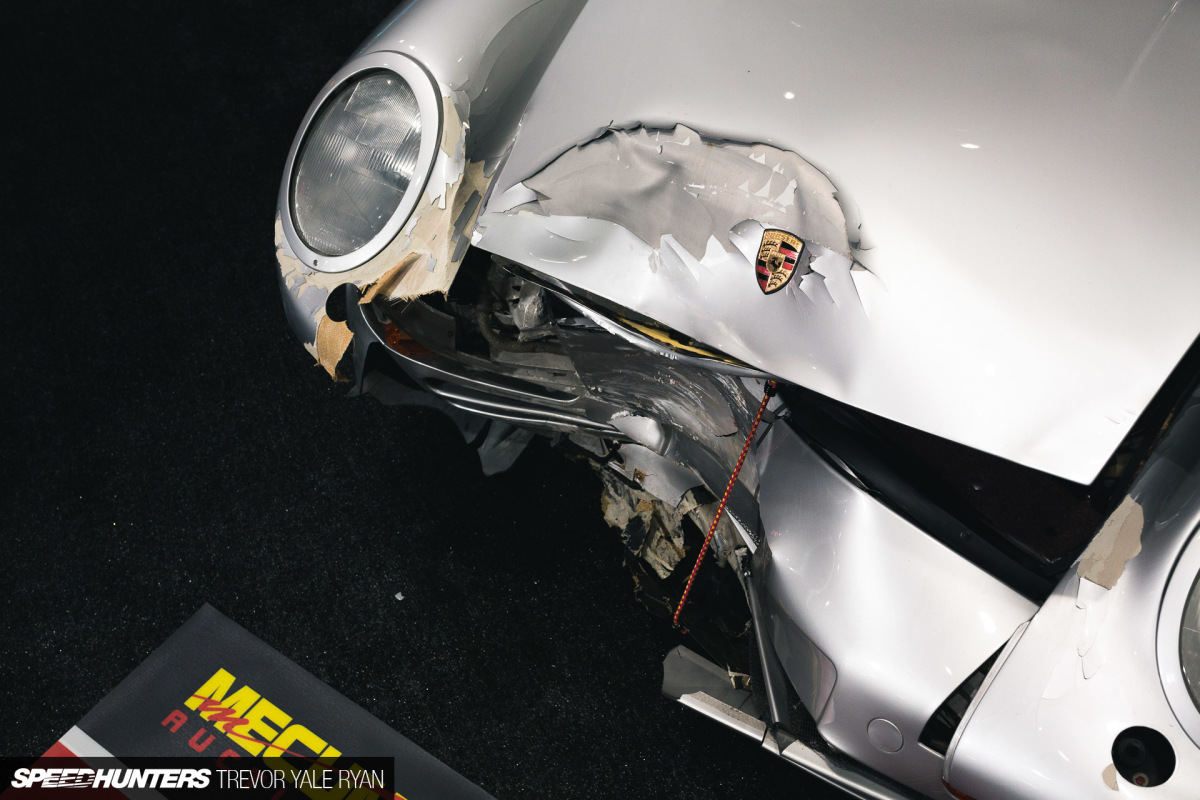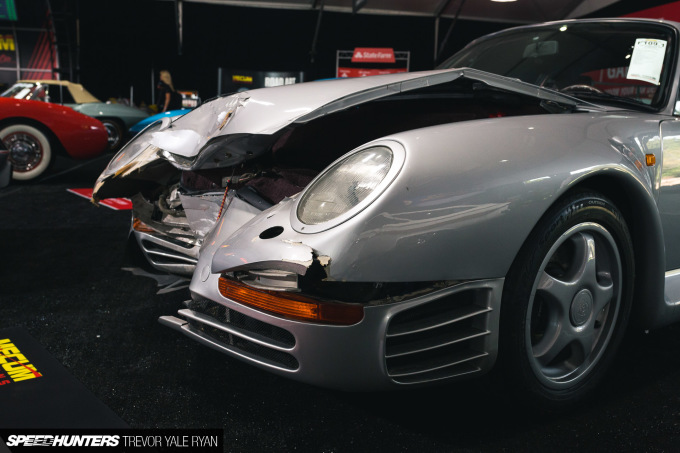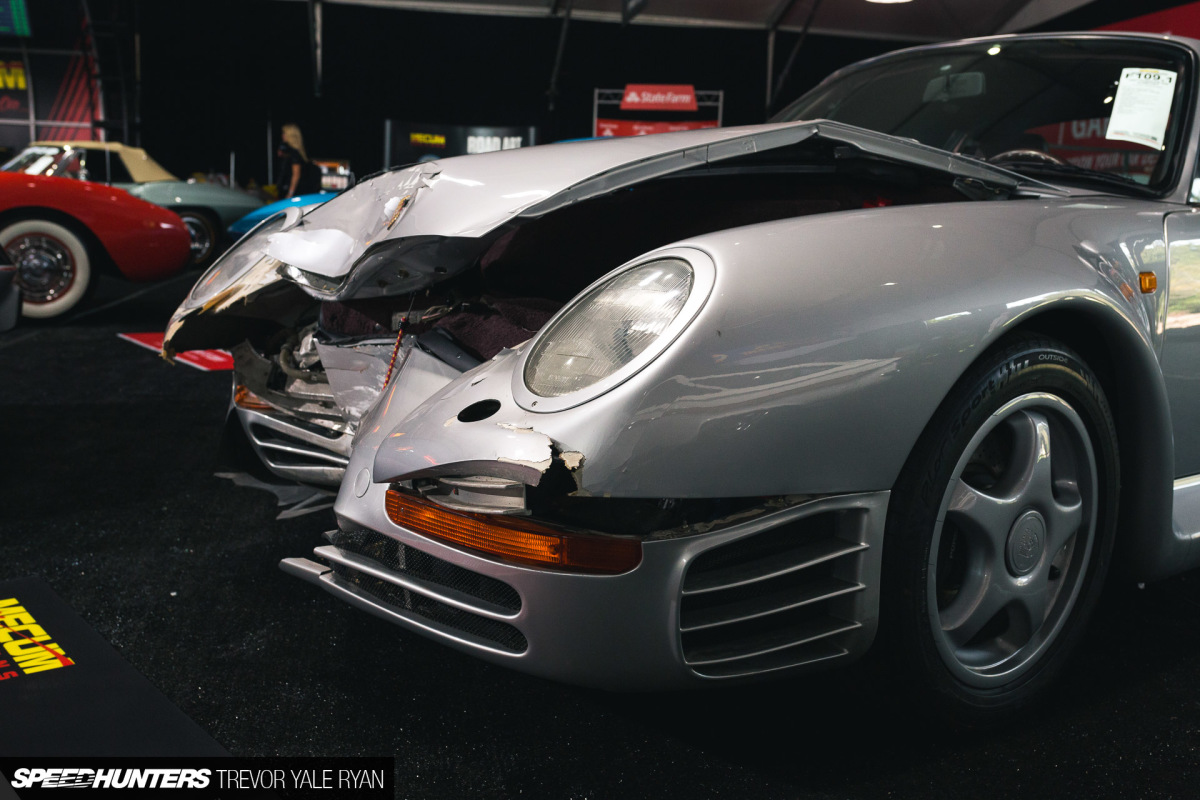 But they don't have their 959 Komfort anymore, which is indeed a shame.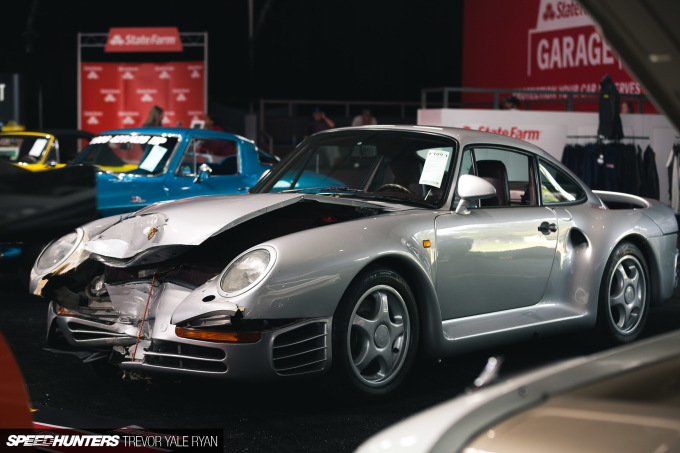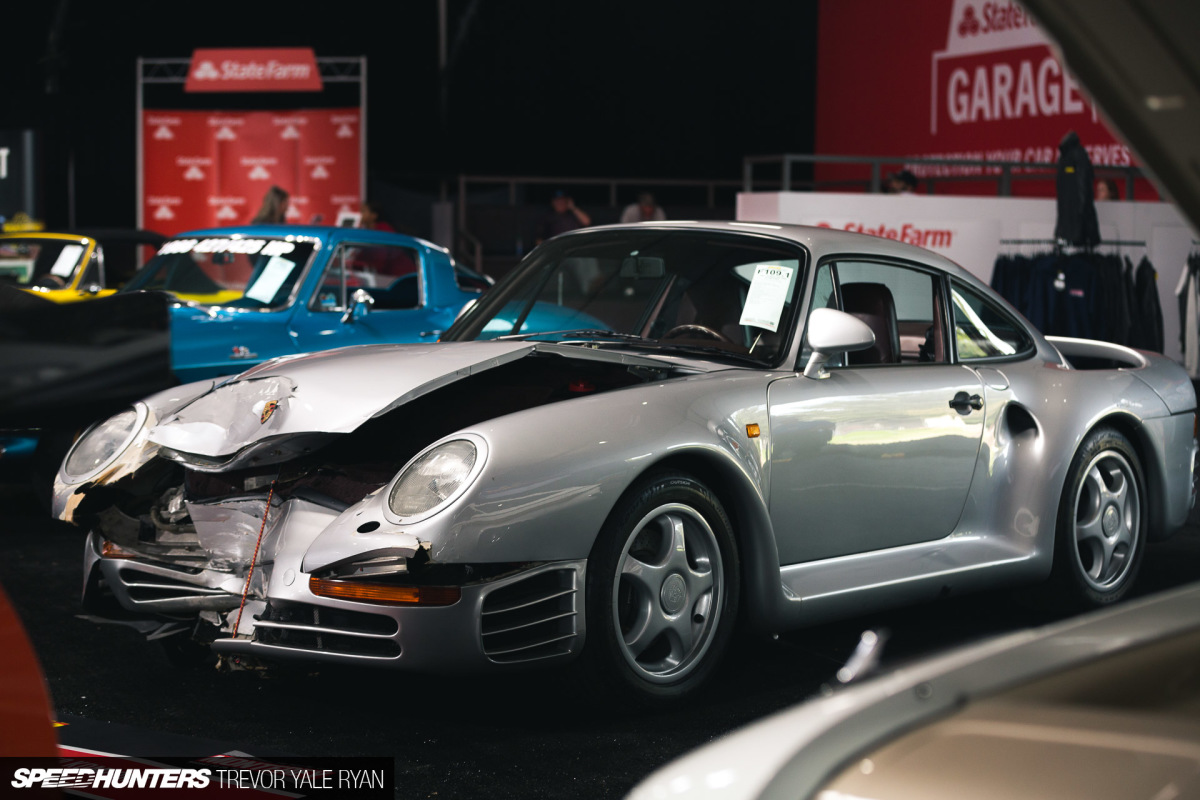 While the entire car seems to have taken at least a bit of a beating, it's not all bad. There's plenty of useable 959 here, especially where it matters.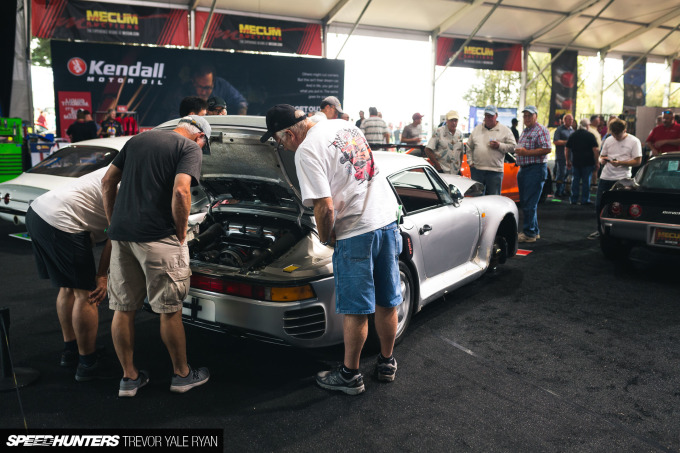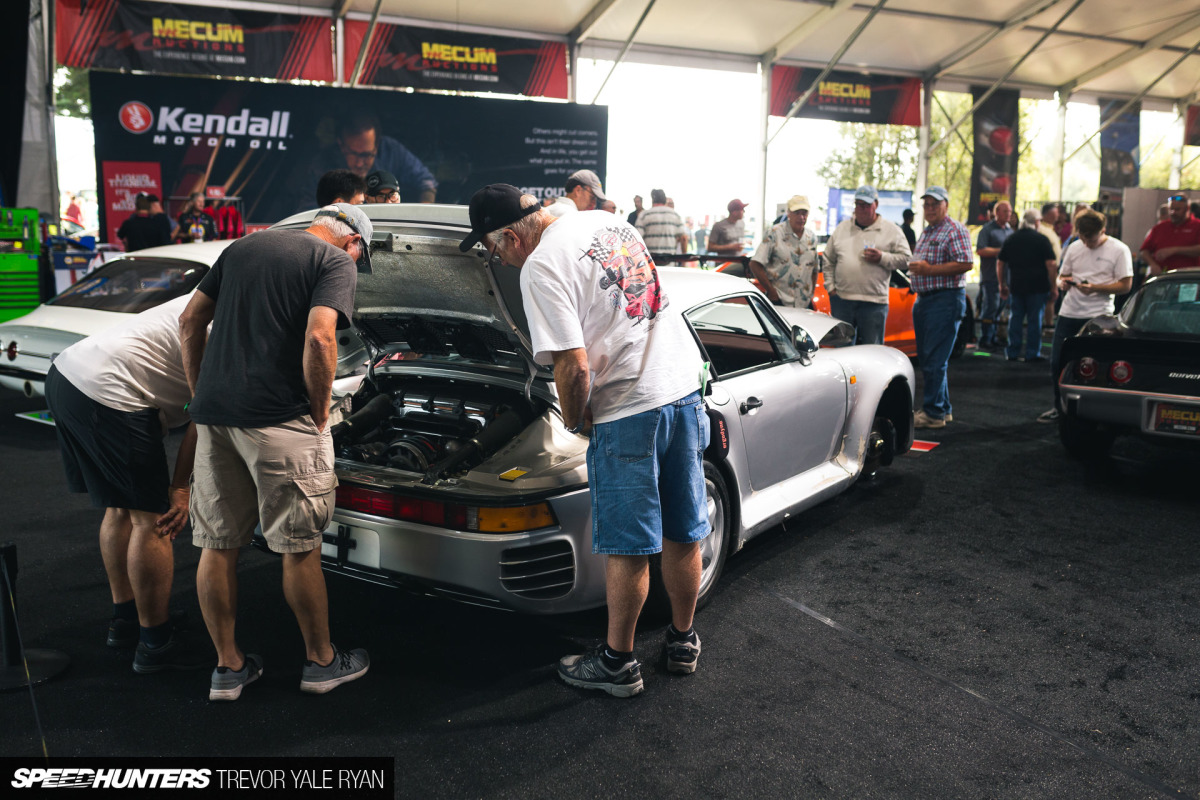 With the deck lid popped, the rear end was getting just as much attention as the front.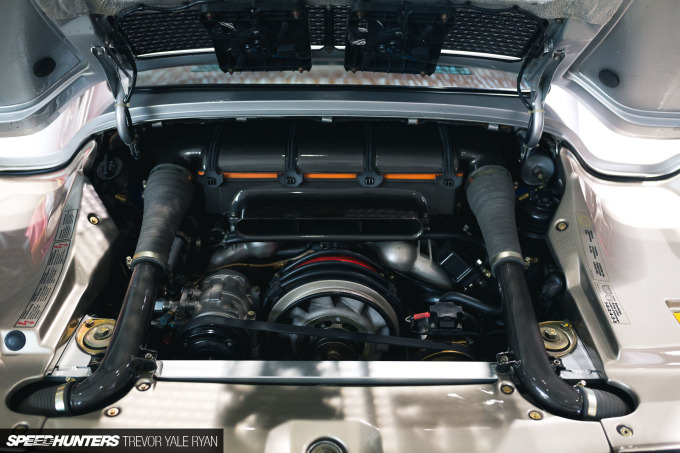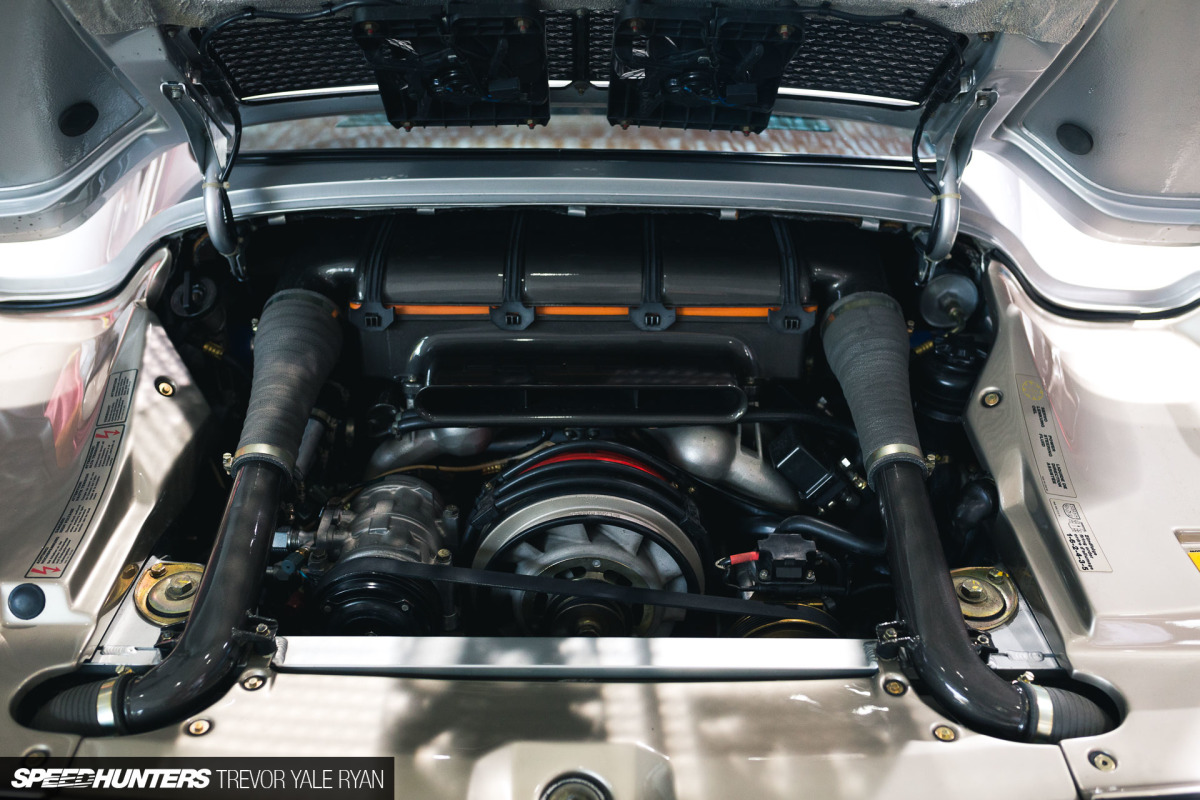 With the party end of the 959 Komfort completely intact there is so much potential here. Not for a restoration, but for something insane. Nakai-san's next project? A Moby Dick-inspired 959? An Air Lift Performance setup? Just something different, please. Although, since Mecum fetched an incredible $467,500 for the banged up car, I sadly suspect the sort of person who got their hands on it isn't interested in any of my ideas.
But for how much it would cost to restore (just to have a salvage title Komfort) I can't imagine that would really make much financial sense, either.
Personally, if I had the money to do it right, I'd definitely turn it into some sort of Le Mans or Group 5-inspired track weapon. What would you do?
Trevor Yale Ryan
Instagram: tyrphoto
TYRphoto.com