The EKs
If you were expecting see more Hondas from Wekfest Japan, then this is the post for you.
No introductions are needed here; Honda models – Civics especially – have always made up a substantial slice of what this show is about, and the same can be said for those held in the US too. So I'm just going to jump right in and share with you some of my favorite Hondas from last week's event at Port Messe, Nagoya.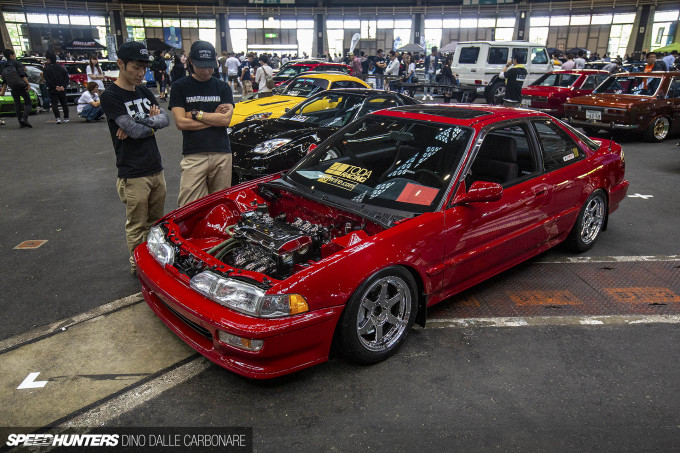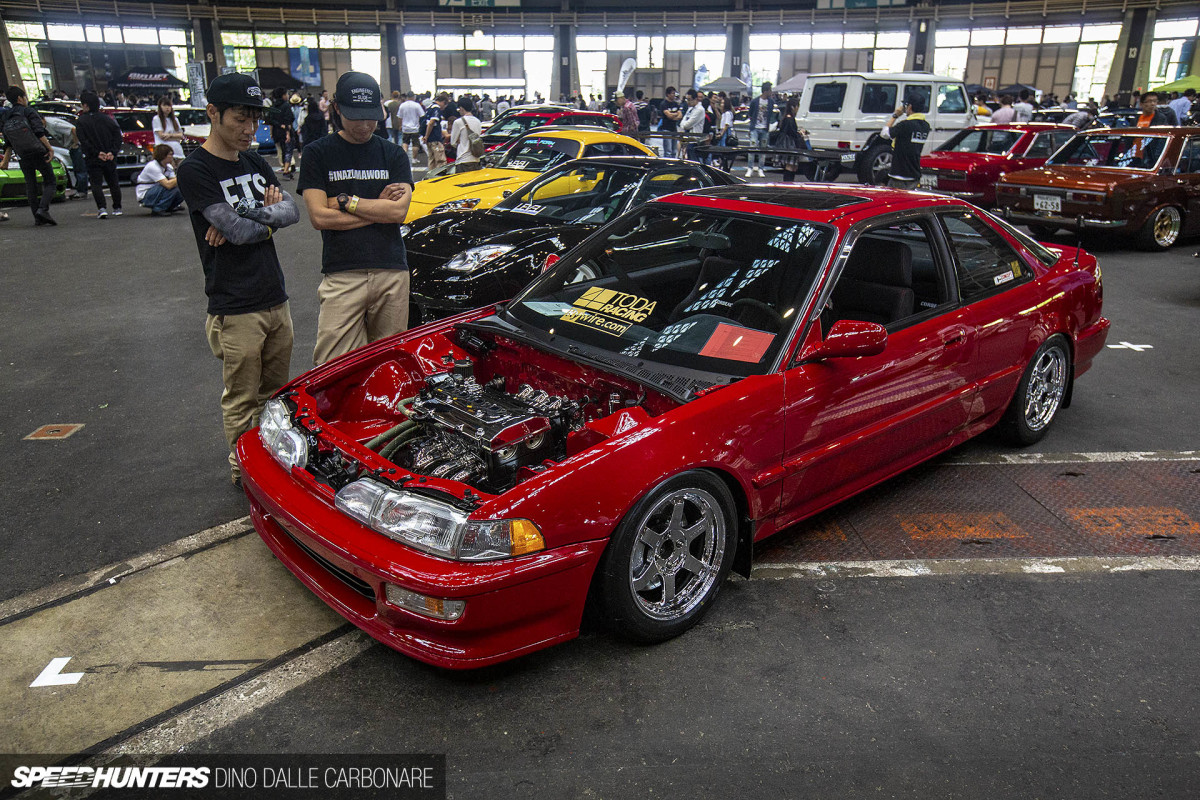 I opened my spotlight coverage from Wekfest Japan with a selection of NSXs that were present, so make sure you check that out if you haven't already. Today's post is going to focus on the best of the rest as far as H-badged machinery at the event went.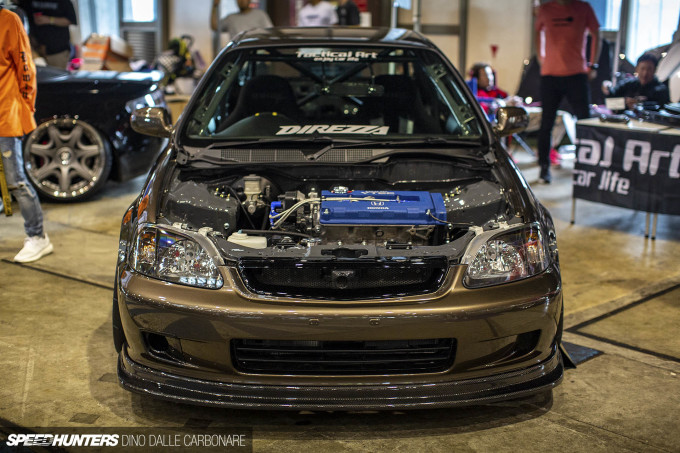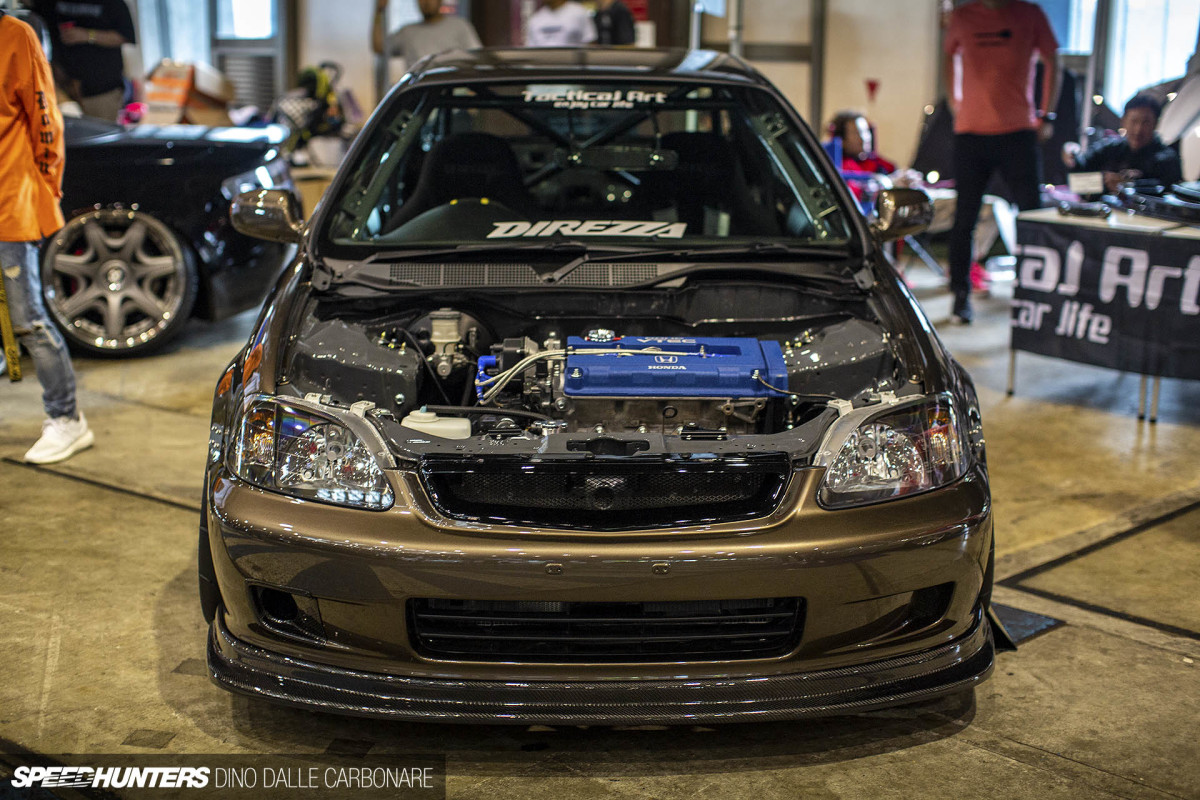 Over the last few years, the team at Tactical Art in Osaka have established themselves as a Honda-building force to be reckoned with. What makes their cars so good is the strong emphasis on mixing performance with next-level fabrication and detailed execution, which is precisely why I wanted to share this car first.
One look into the engine bay of this EK Civic hatchback tells you all you need to know. There's nothing quite like seeing a B-series motor breathing through unfiltered velocity stacks and sprinkled with top-shelf parts, sitting in an engine bay that's been meticulously shaved, tucked and repainted.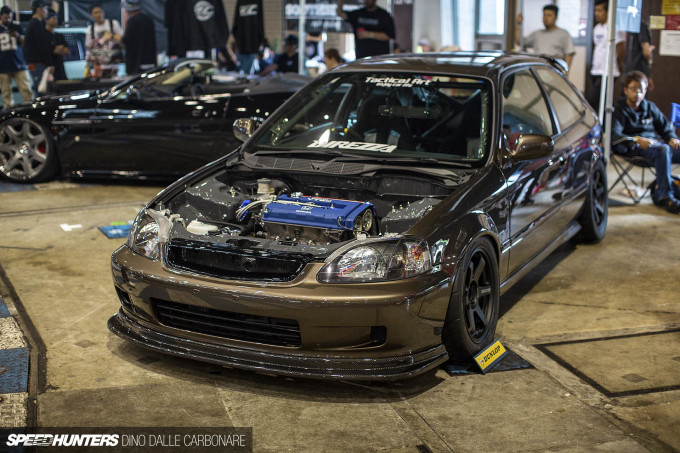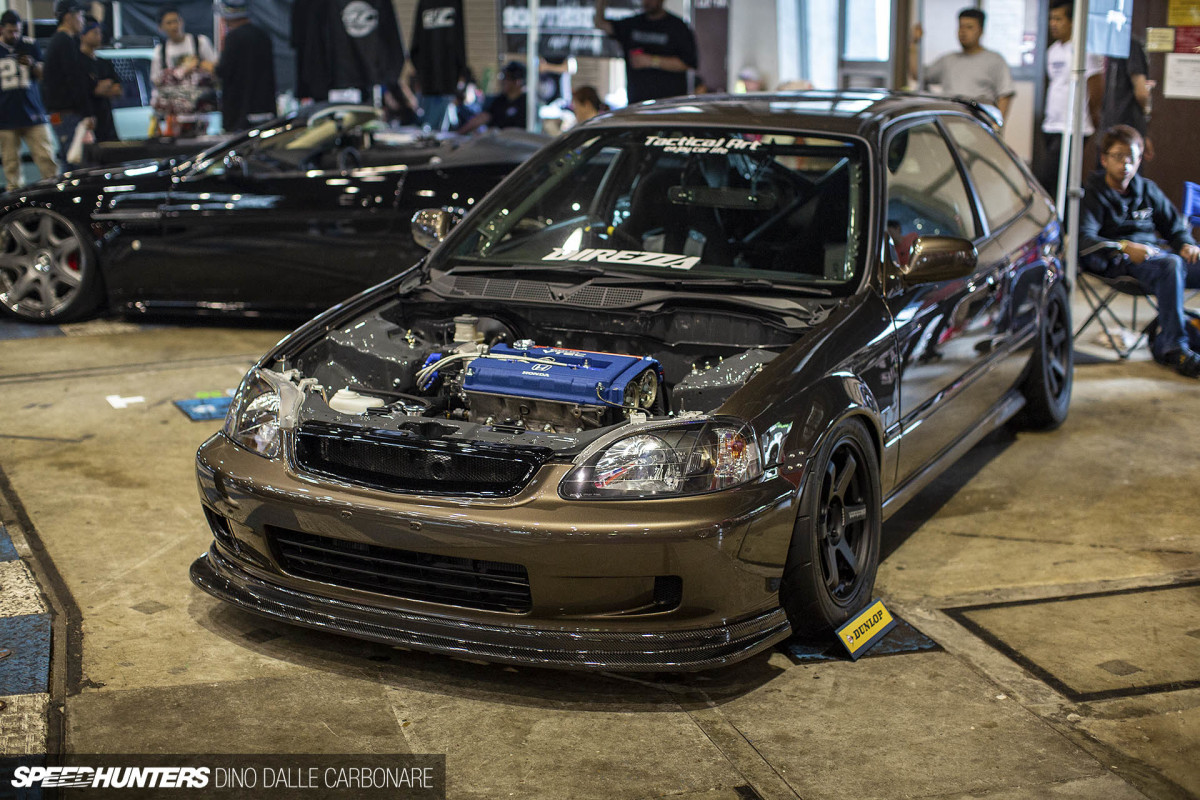 Sitting on RAYS Volk Racing TE37 Sonic wheels, this Civic sets the standard of what's 'right' in my book.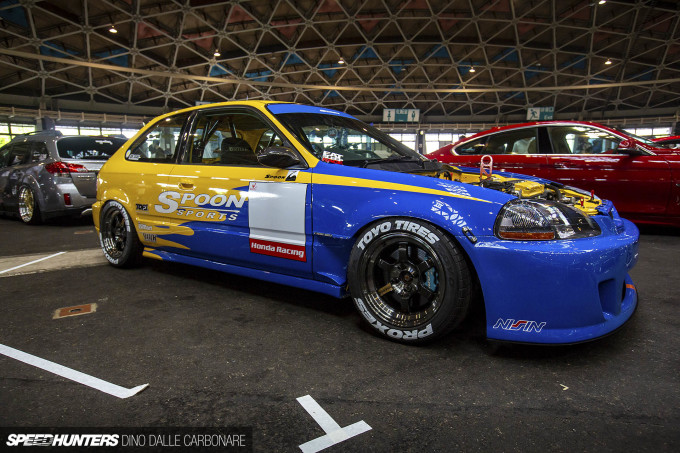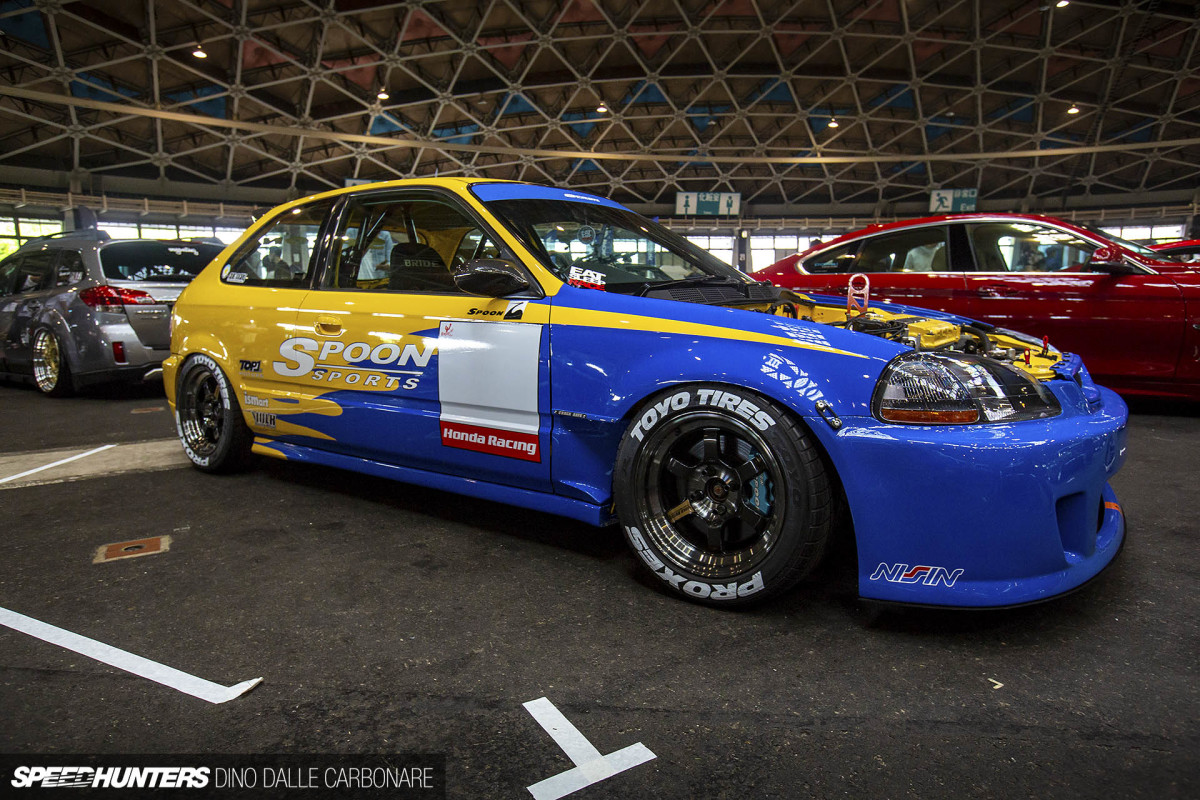 Next up is an ode to Spoon. This EK4 Civic SiR has been a regular attendee at Wekfest Japan for a few years now, but I've never shown it in detail before. It seems like it never stops evolving, and when we saw it a few years back it was sitting on green wheels. The Volk Racing TE37V SLs (2016 Limited version) are a far better choice.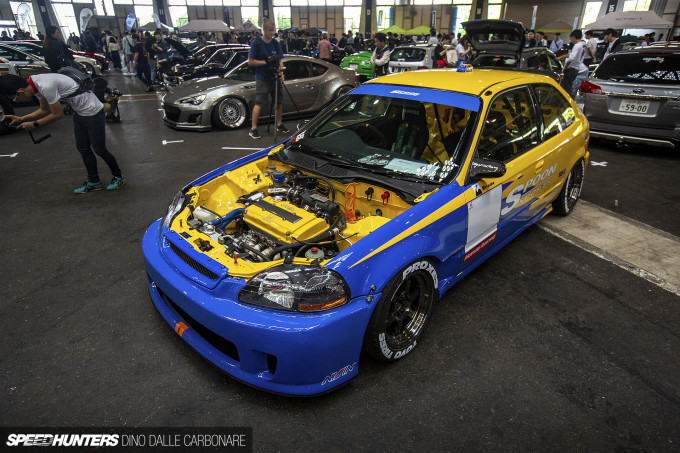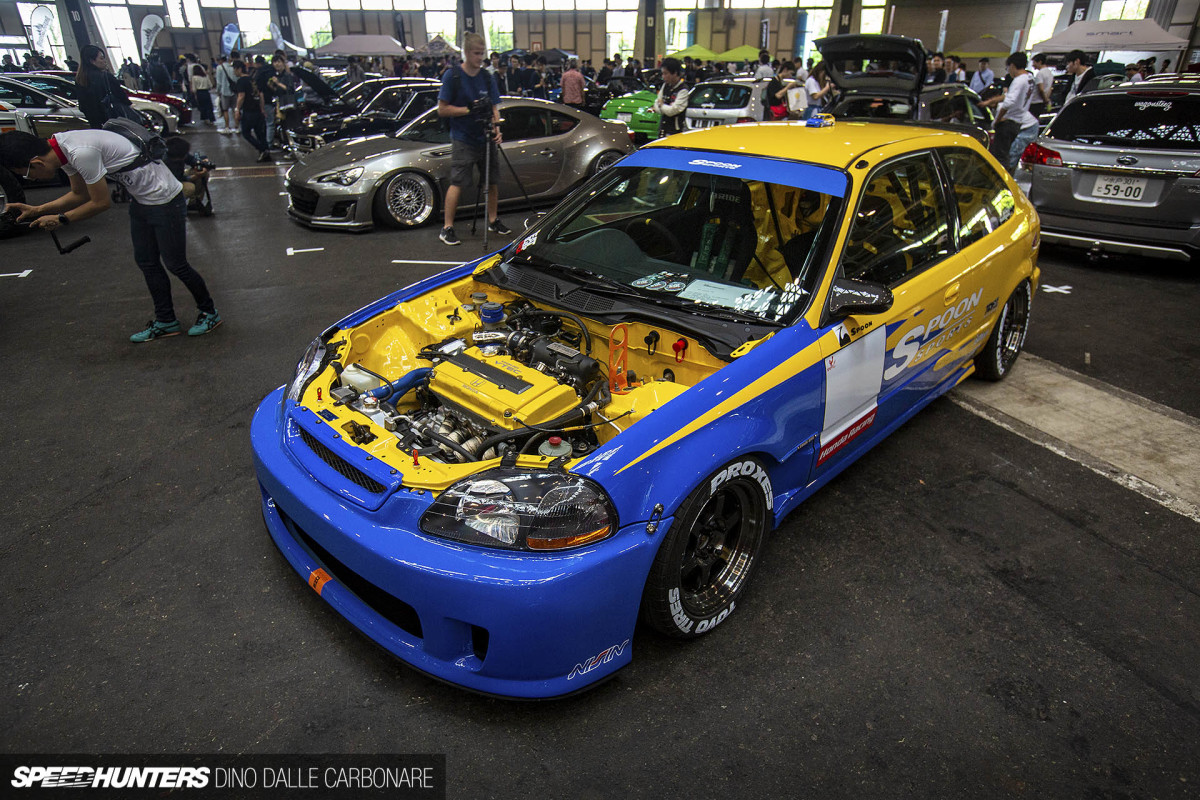 But it's not just the famous Spoon yellow and blue scheme that grabs your attention, it's that no stones have been left unturned with this build.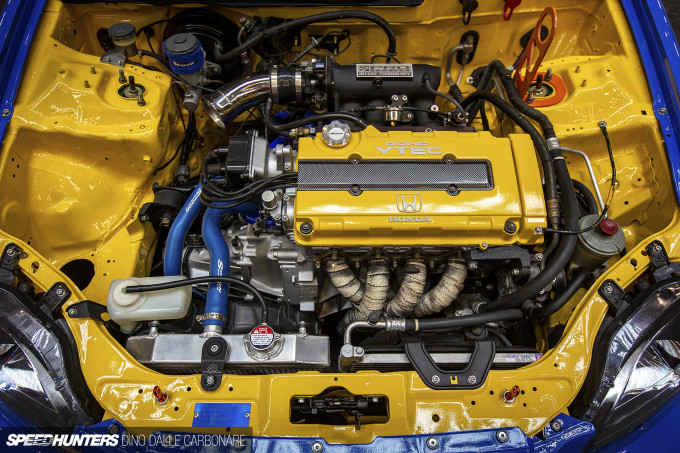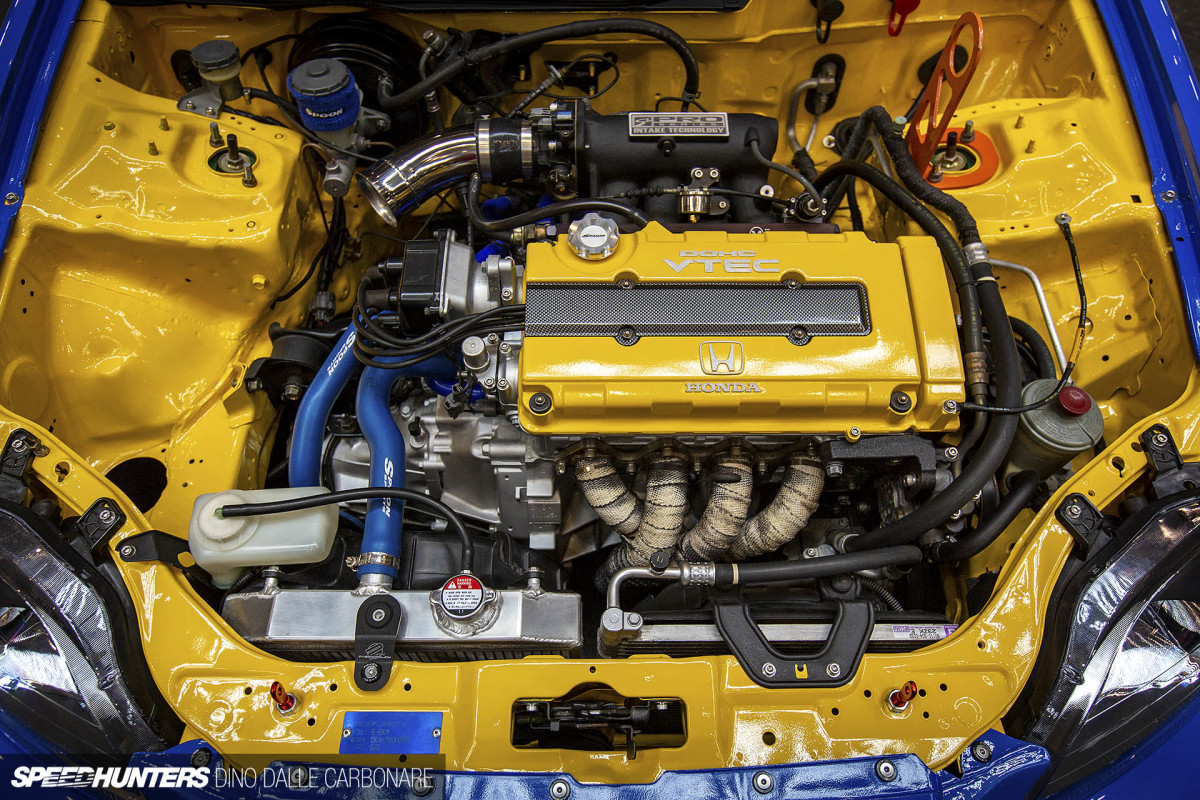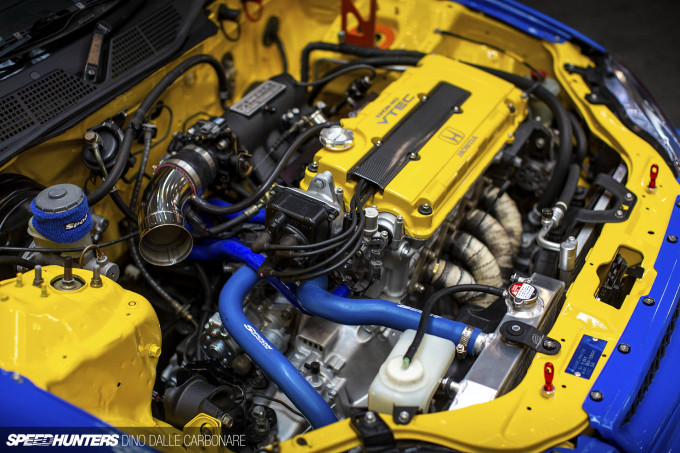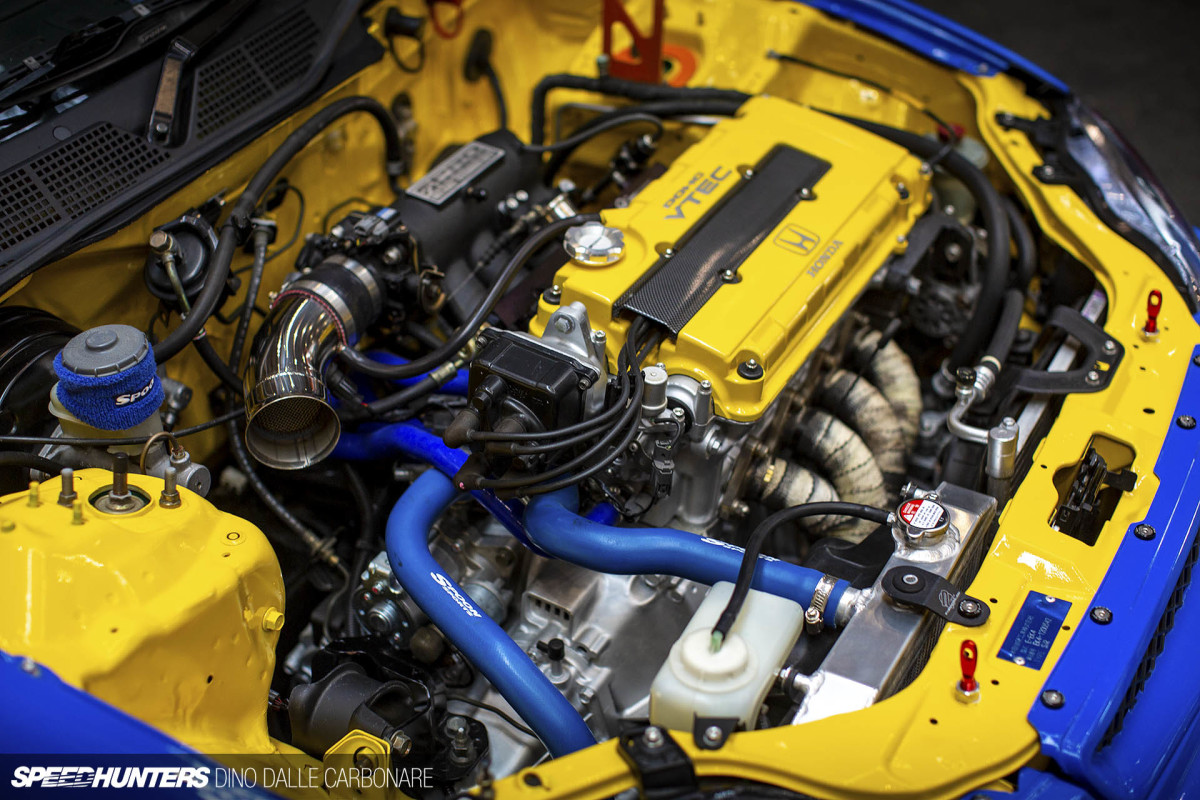 Aside from sporting most of the Spoon catalogue in the B-series-equipped engine bay, there are other bits and pieces that you likely wouldn't find on a true Spoon machine, including a Skunk2 intake and the short induction pipe.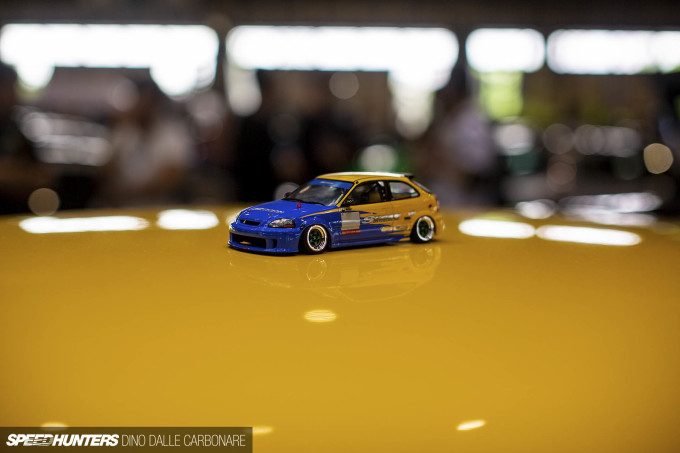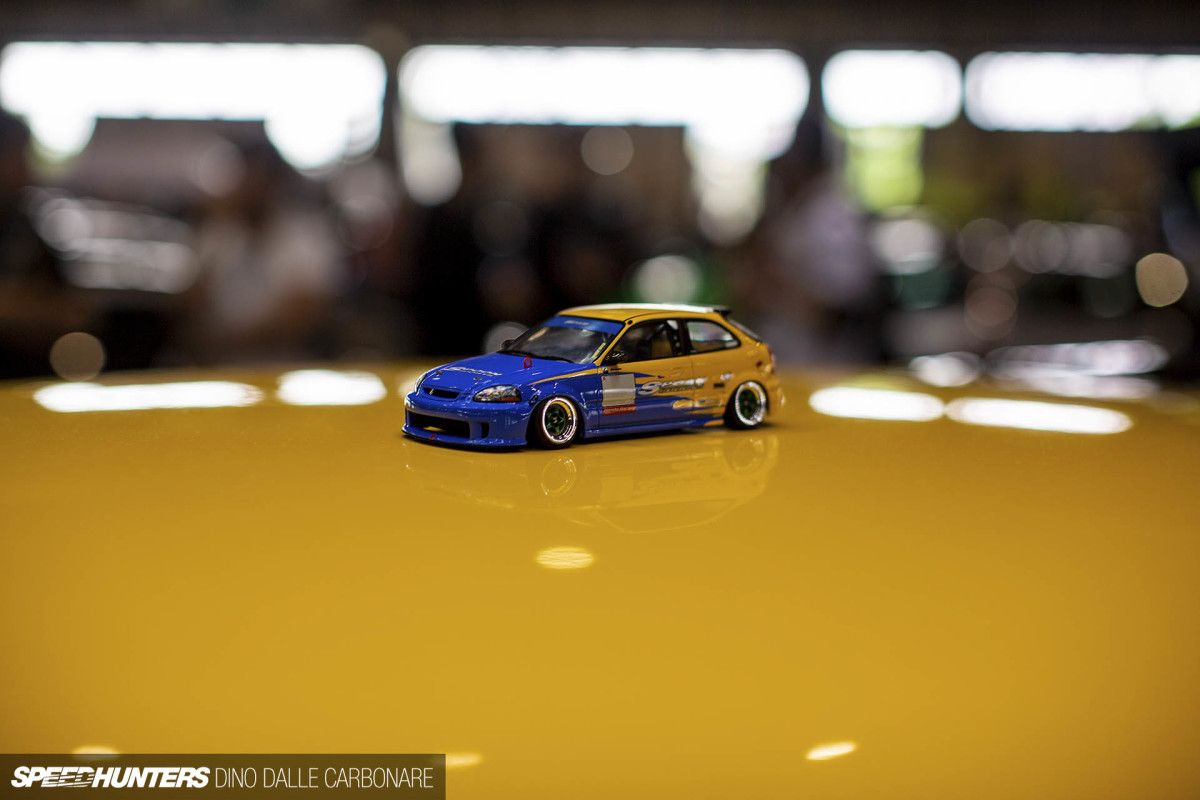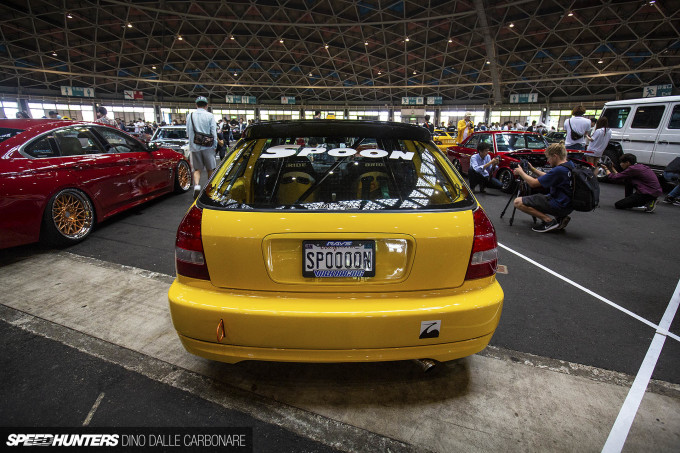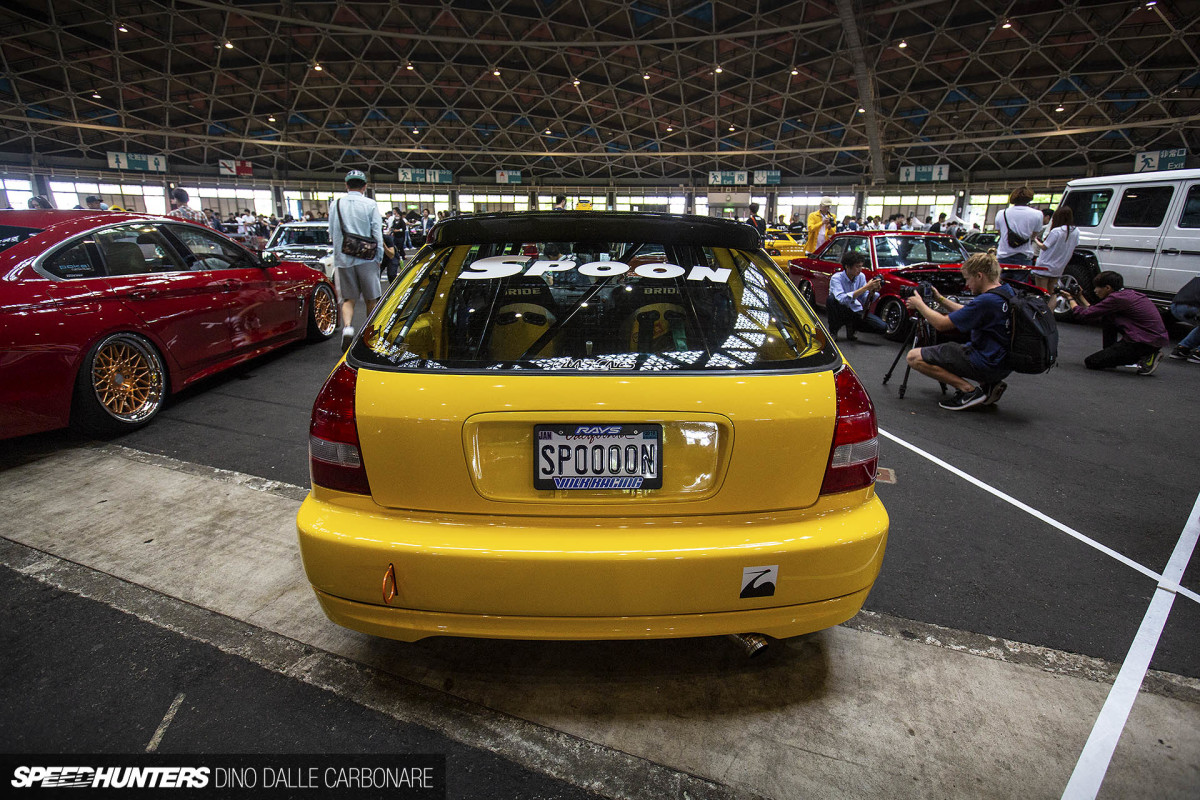 The little touch of USDM comes courtesy of a Californian license plate, otherwise known as an instant kudos-getter in Japan's Civic show car scene.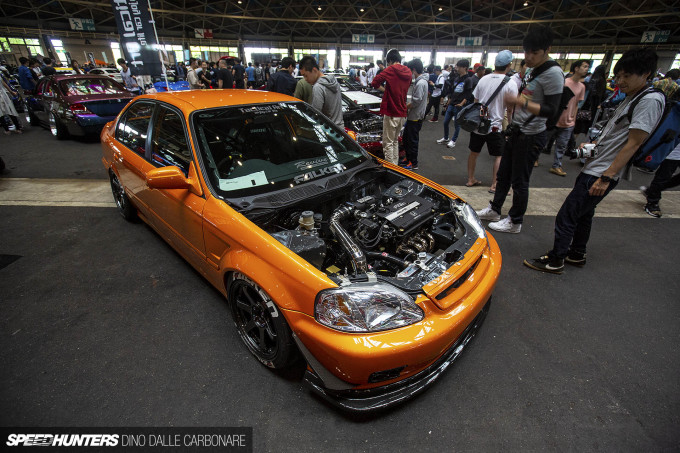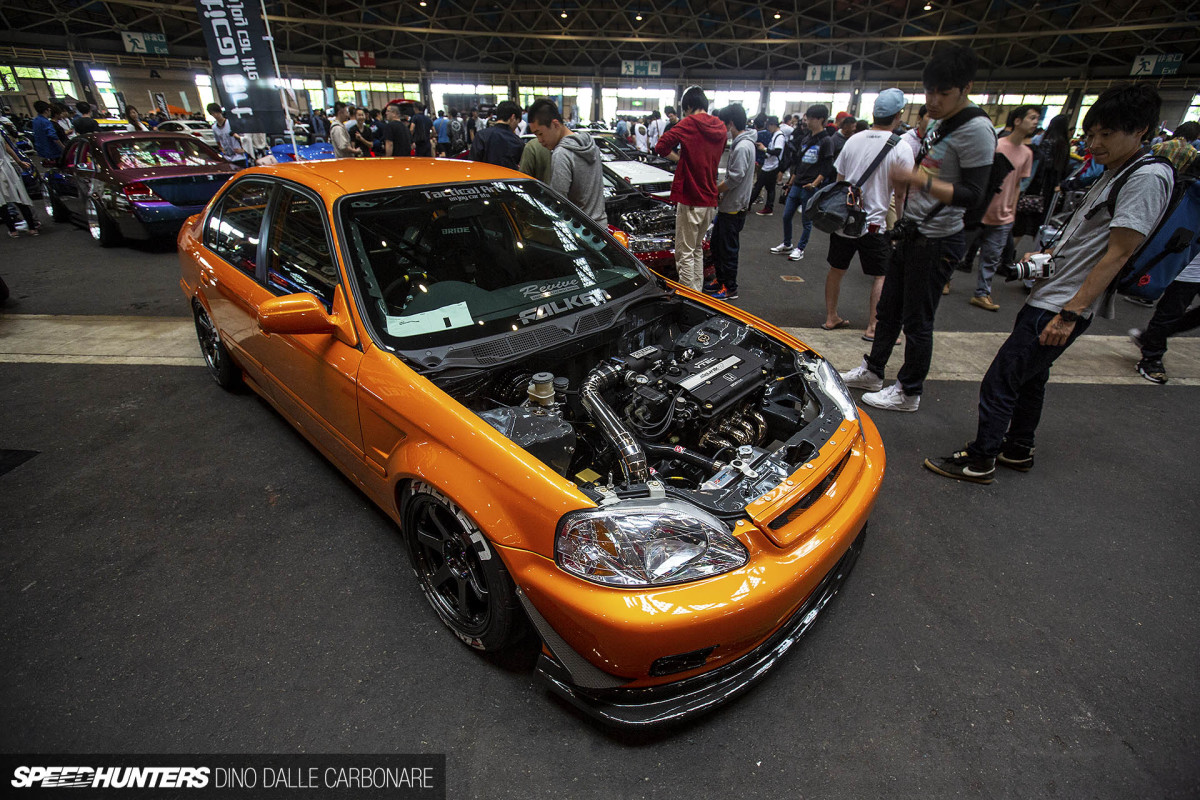 Another work of art from the Tactical Art crew is this EK4 Civic Si sedan. Sporting full custom-fabricated and gusseted cage inside, and a clean-looking exterior set off by custom paint, carbon fiber touches and TE37 Sonic wheels, it's a very complete build. And then there's the engine bay…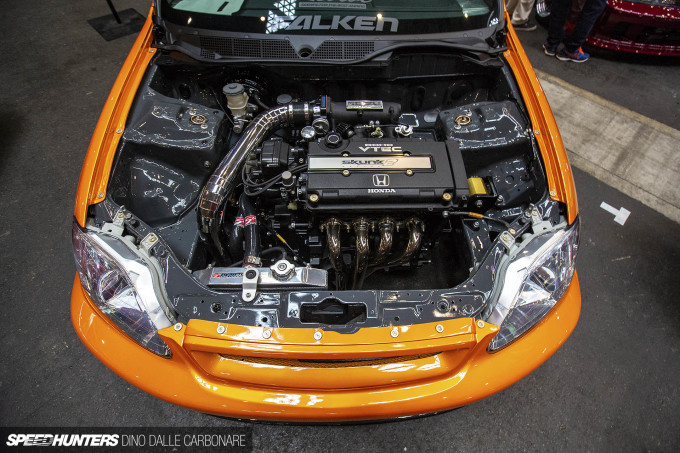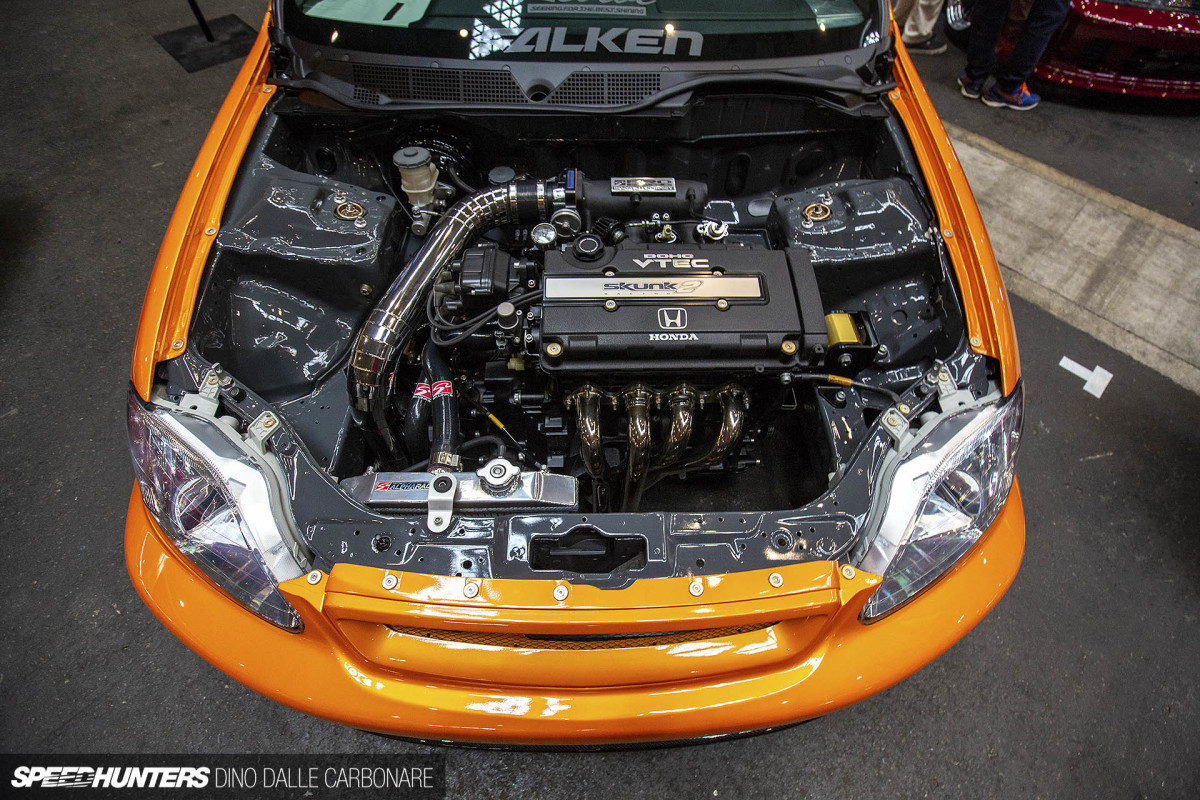 This is how it should be done. As I said in my previous post on a couple of Nissan S13s at the event, the move towards clean engine bay presentation in Japan is something that's come from the USDM movement. We hear a lot of people moaning about the Japanese copying things that are done in the US, but clean engine bays are something I've been wanting to see more of here for a long time. Back in the day when I was shooting cars for overseas magazines, most engine bays were really messy – even those in demo cars built by respected Japanese tuners. So I'm so happy to be seeing this sort of stuff.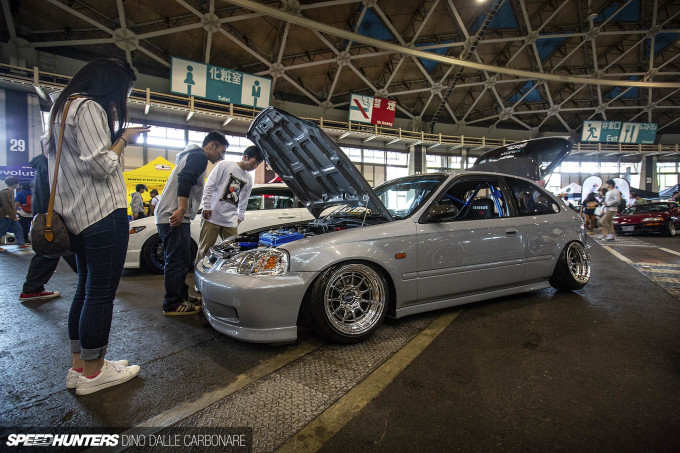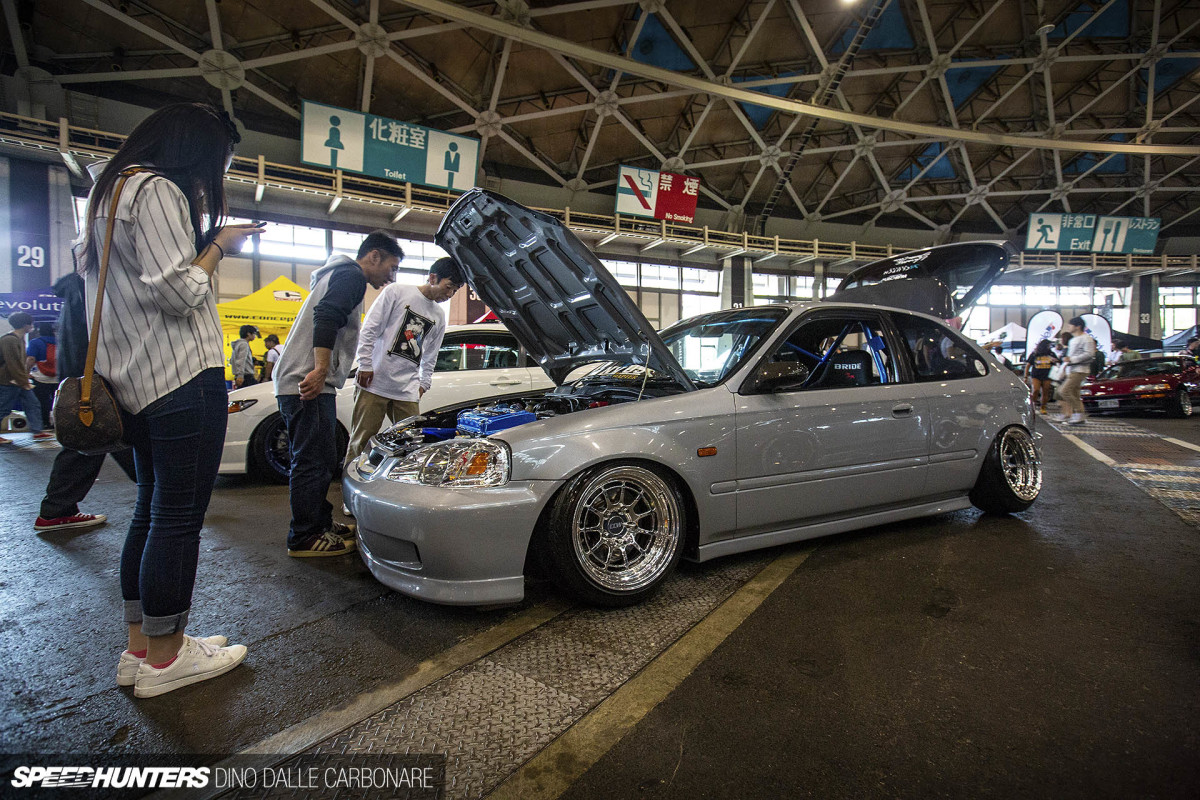 As a final entry in this chapter we have another EK, this time slammed to the ground in a somewhat less functional way.
With the onikyan and stretched tires I know not everyone will be a fan, but overall I quite liked it.
A K-Swapped EG & A wild Accord Wagon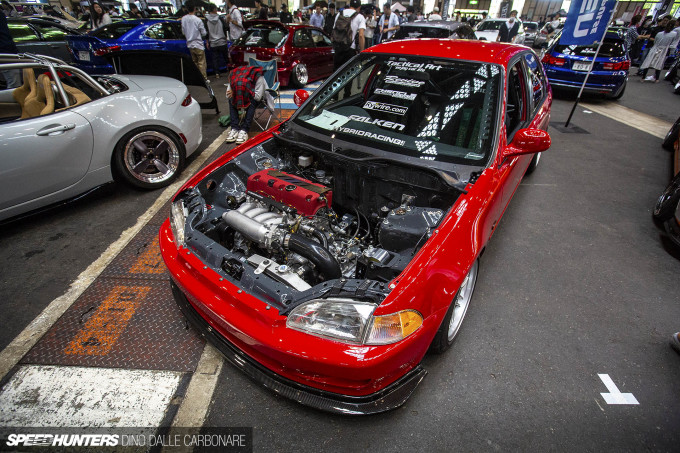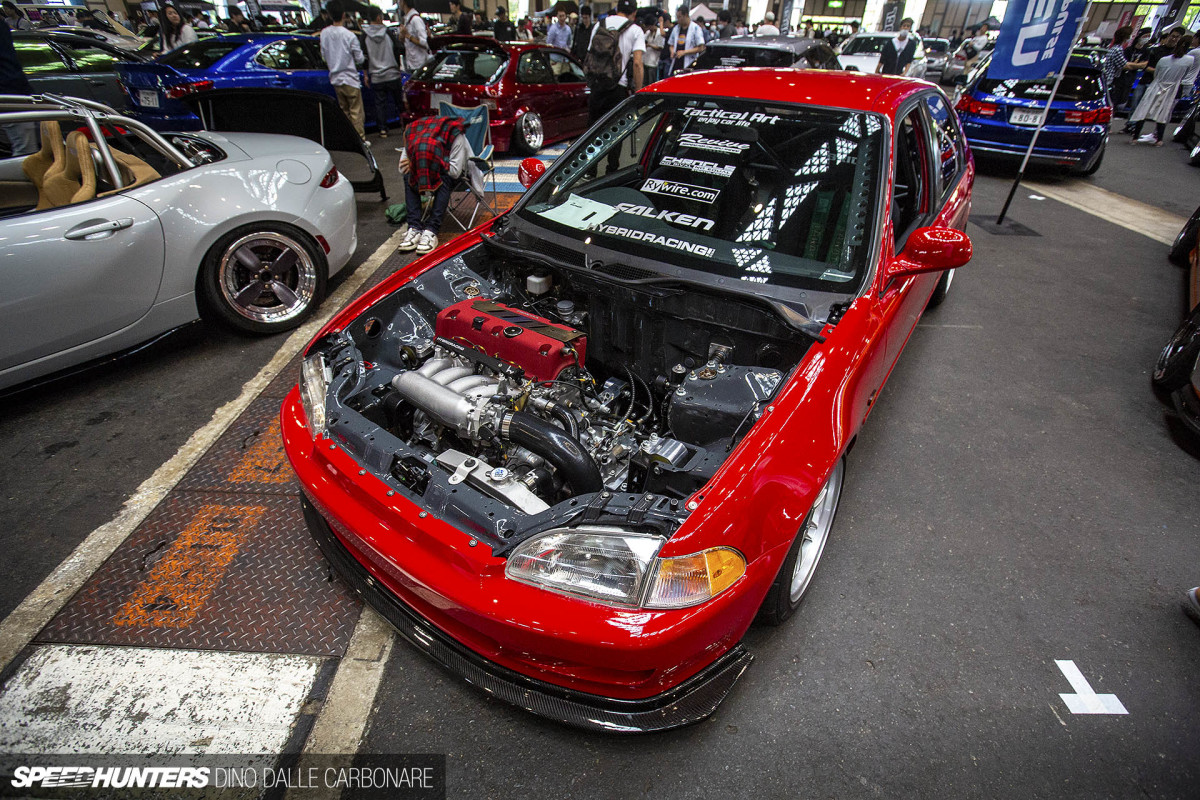 Yes, Tactical Art was involved in the creation of this EG Civic as well. It's not my fault if almost every Honda I chose to include in this post was either partially or wholly built by them, but what that says about this shop is pretty obvious. Once again the quality is there, but it's what's sitting in the engine bay that sets this car apart.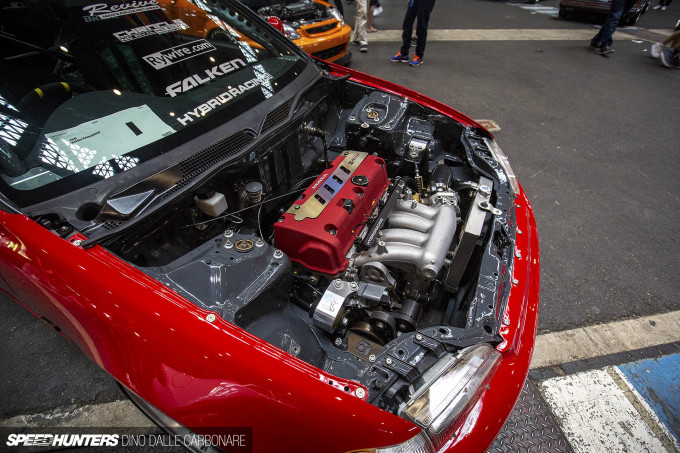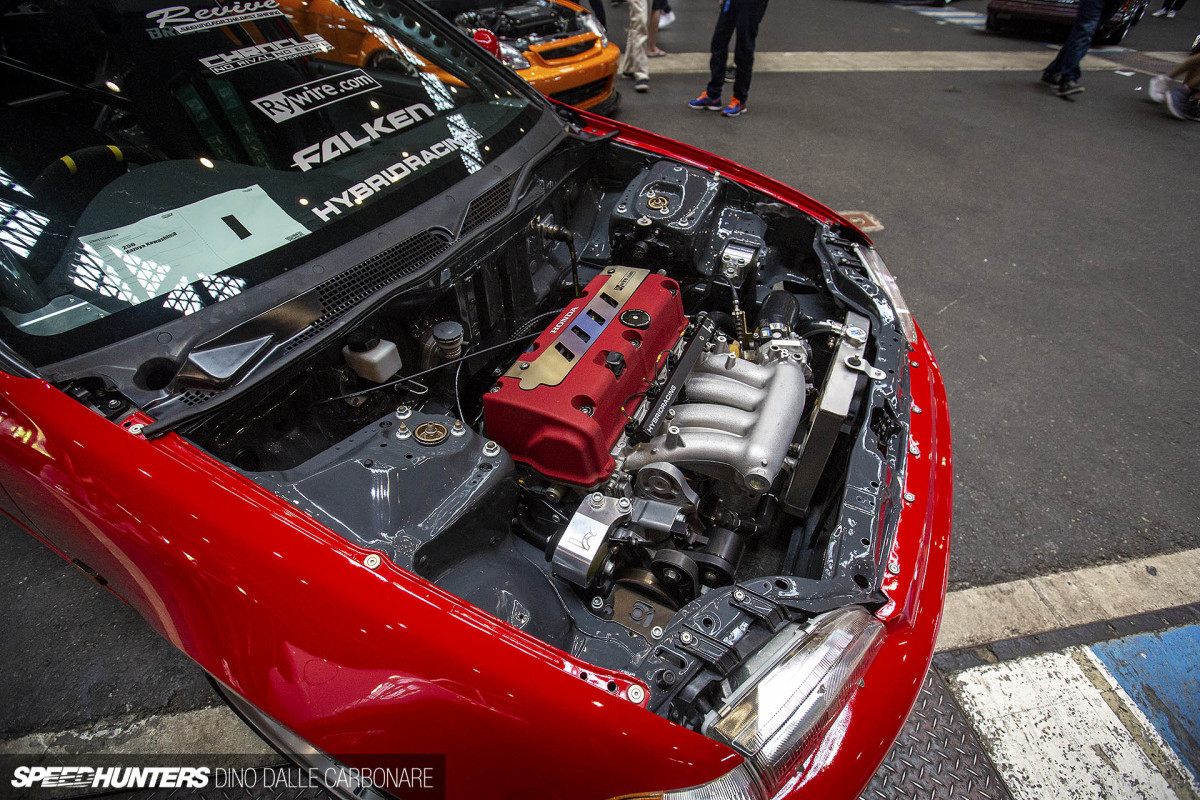 A K-swapped EG is nothing new, but when you add this engine into a Tactical Art-prepped chassis you get pretty close to Honda perfection. Tell me if I'm wrong, or better still, show me something that would match or better it.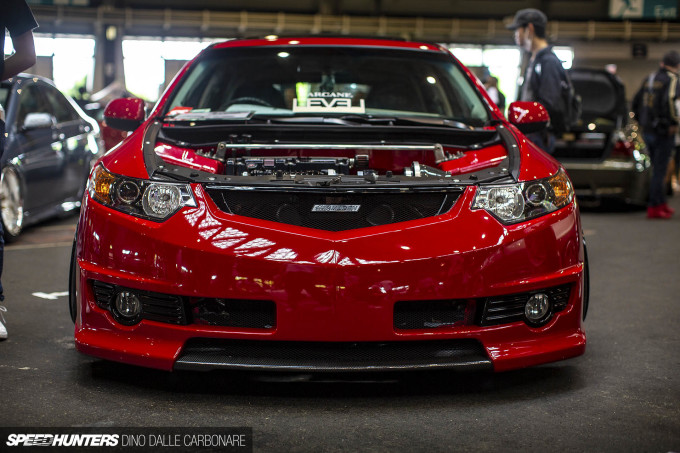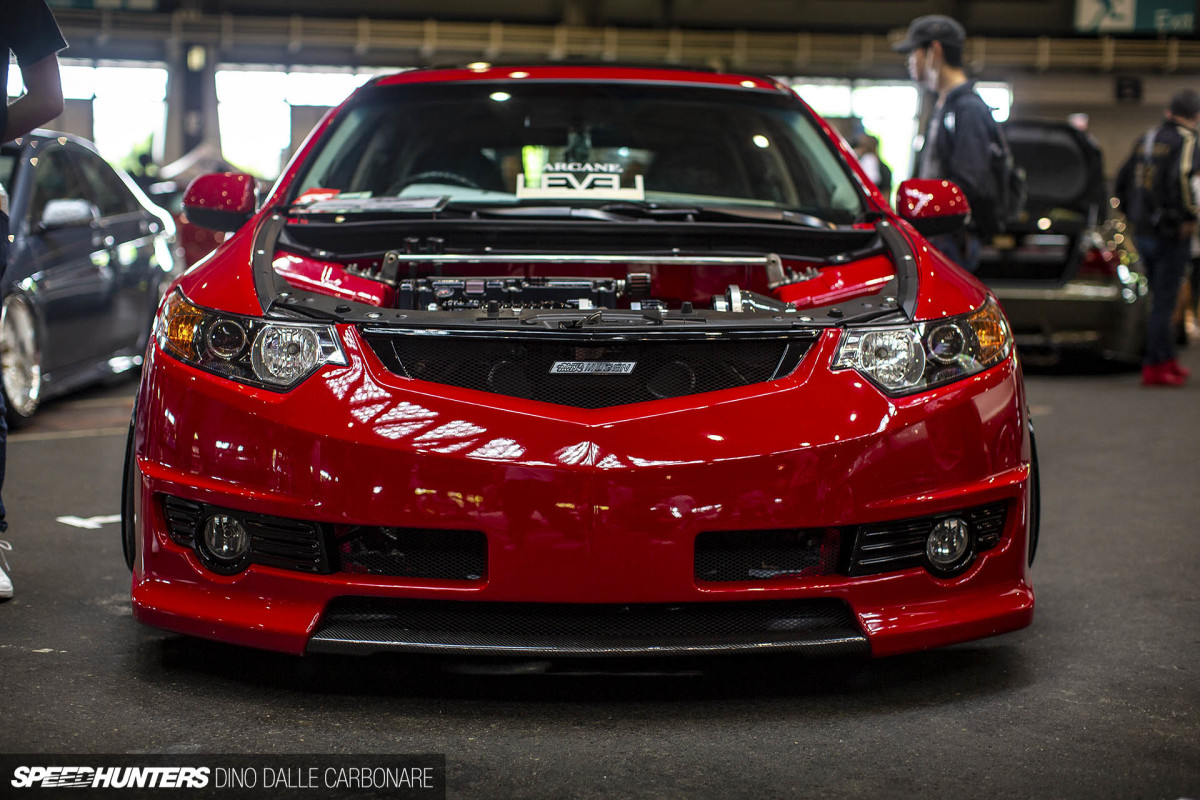 It's time for some Honda wagon love, although this isn't the first time we've seen this Accord Tourer on Speedhunters. Ron took a quick look at it at Lowfest Japan last year, but since then it's evolved a little more and is now looking hotter than ever.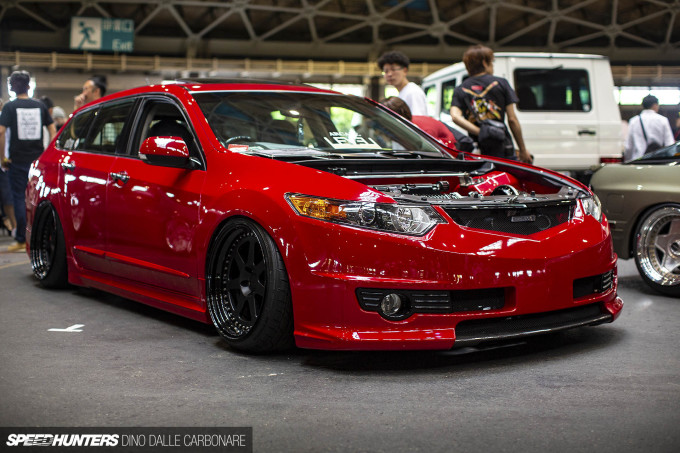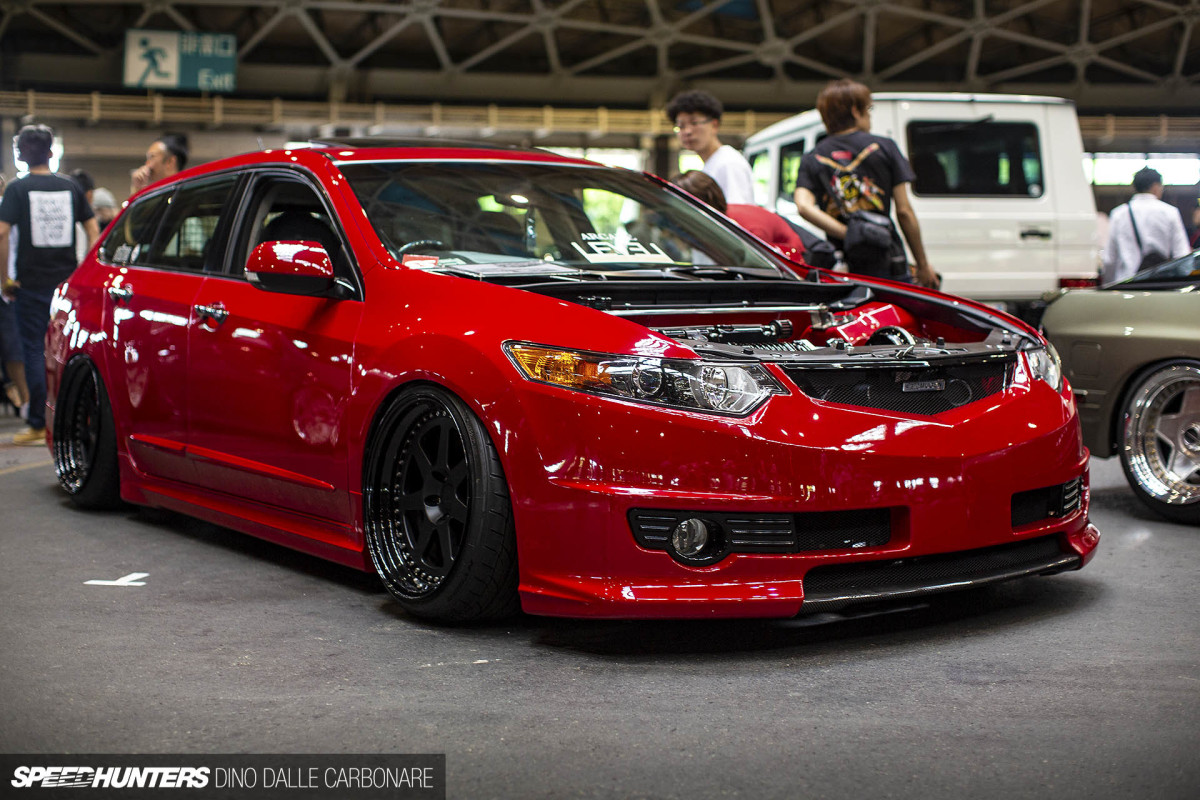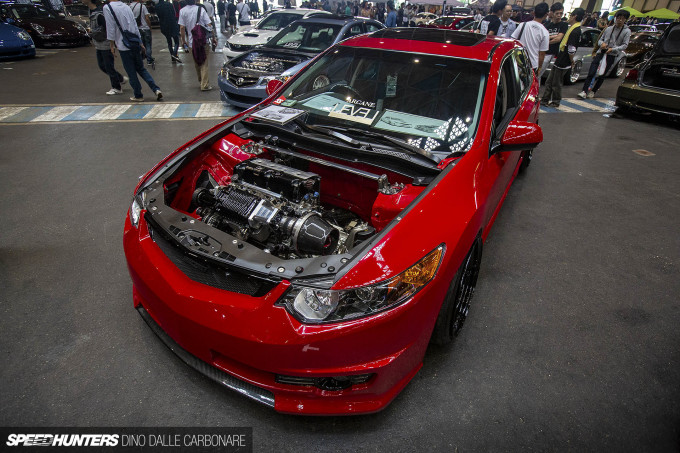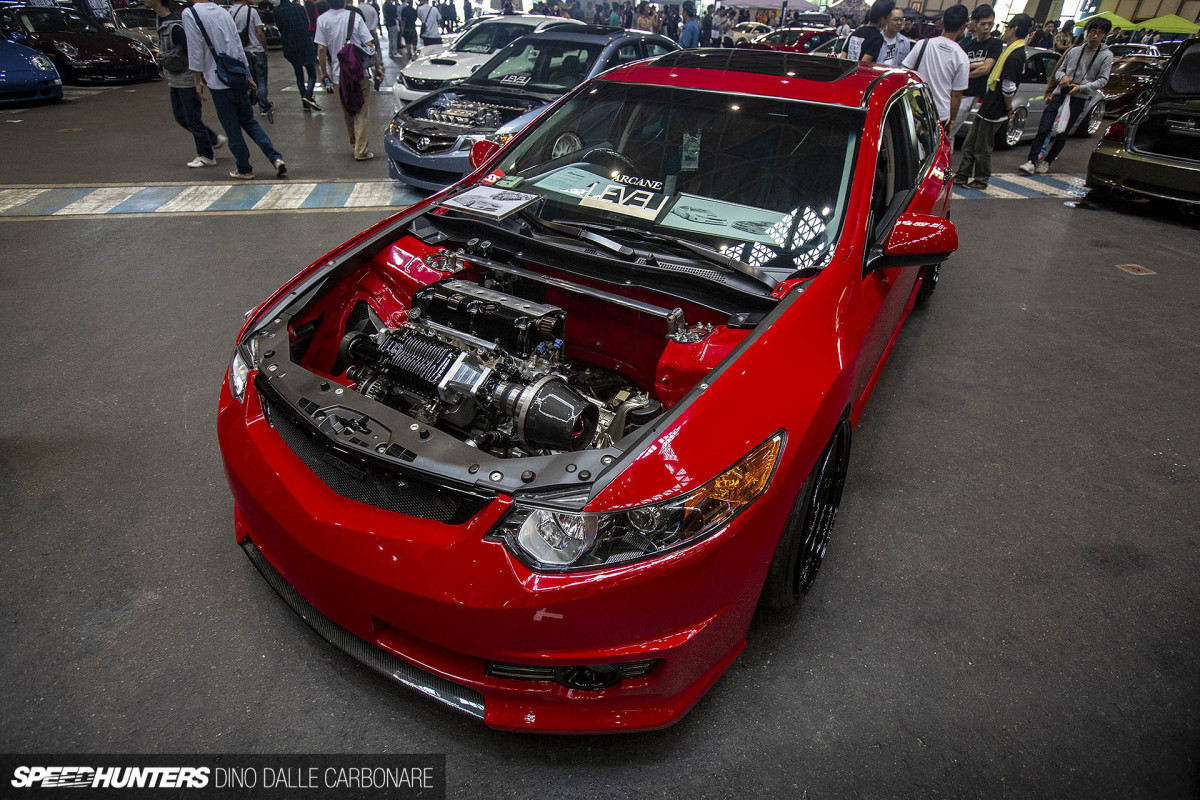 The Mugen bumper has really toughened up the big wagon's front end appearance.
Lower skirts, also from Honda's tuning arm, complement the profile.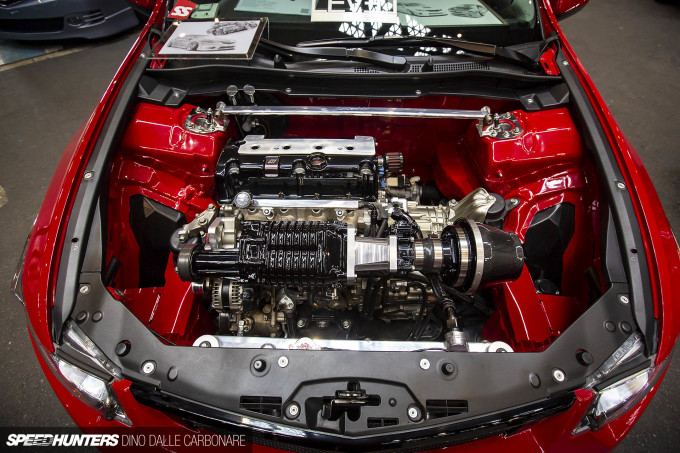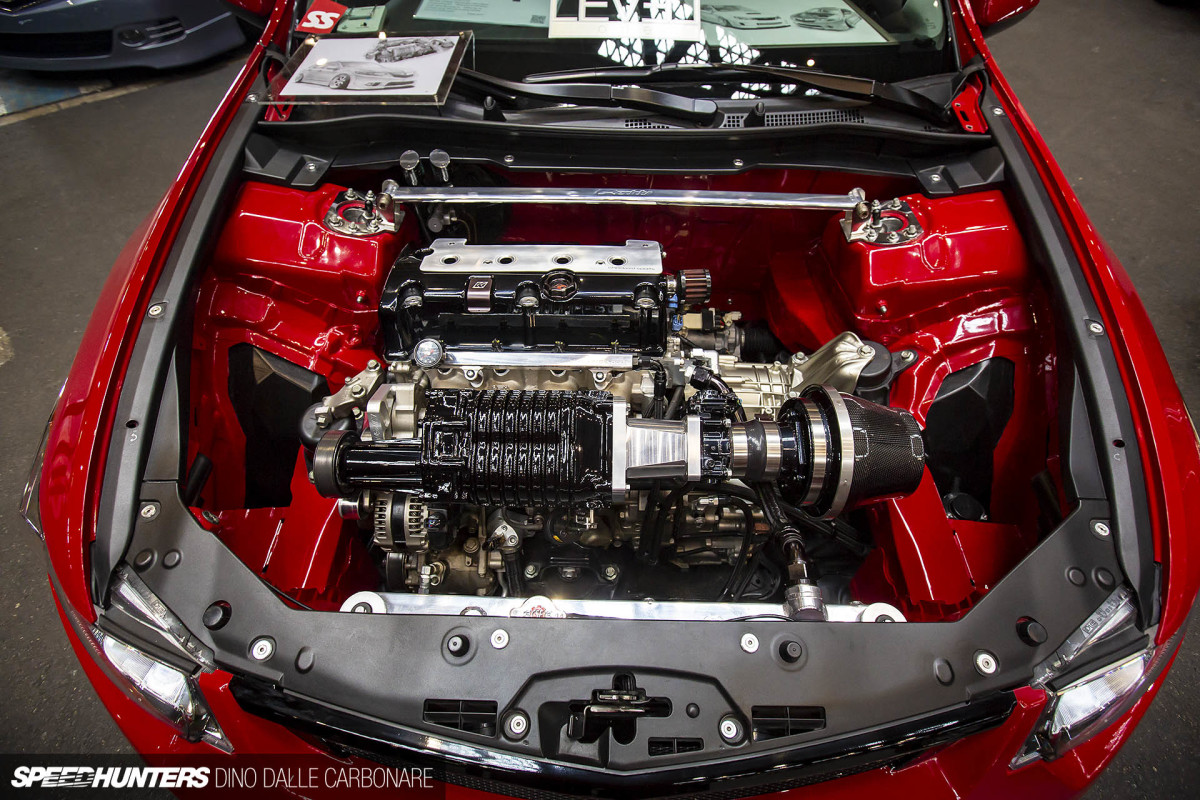 The factory-fitted K24 remains, sitting in a shaved and wire-tucked engine bay, and being force-fed air by an Eaton-type CT Engineering supercharger.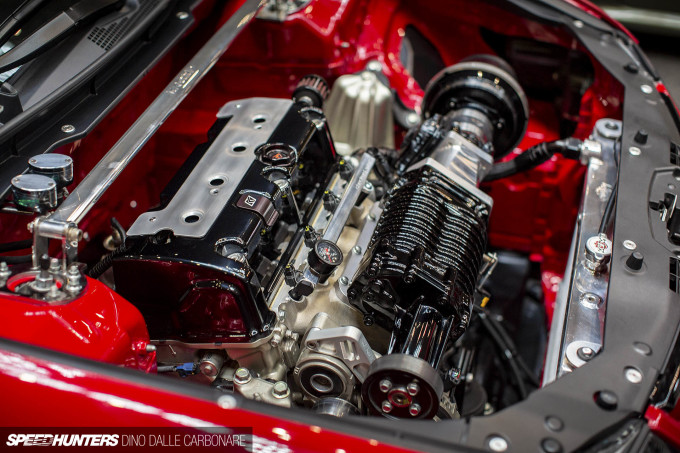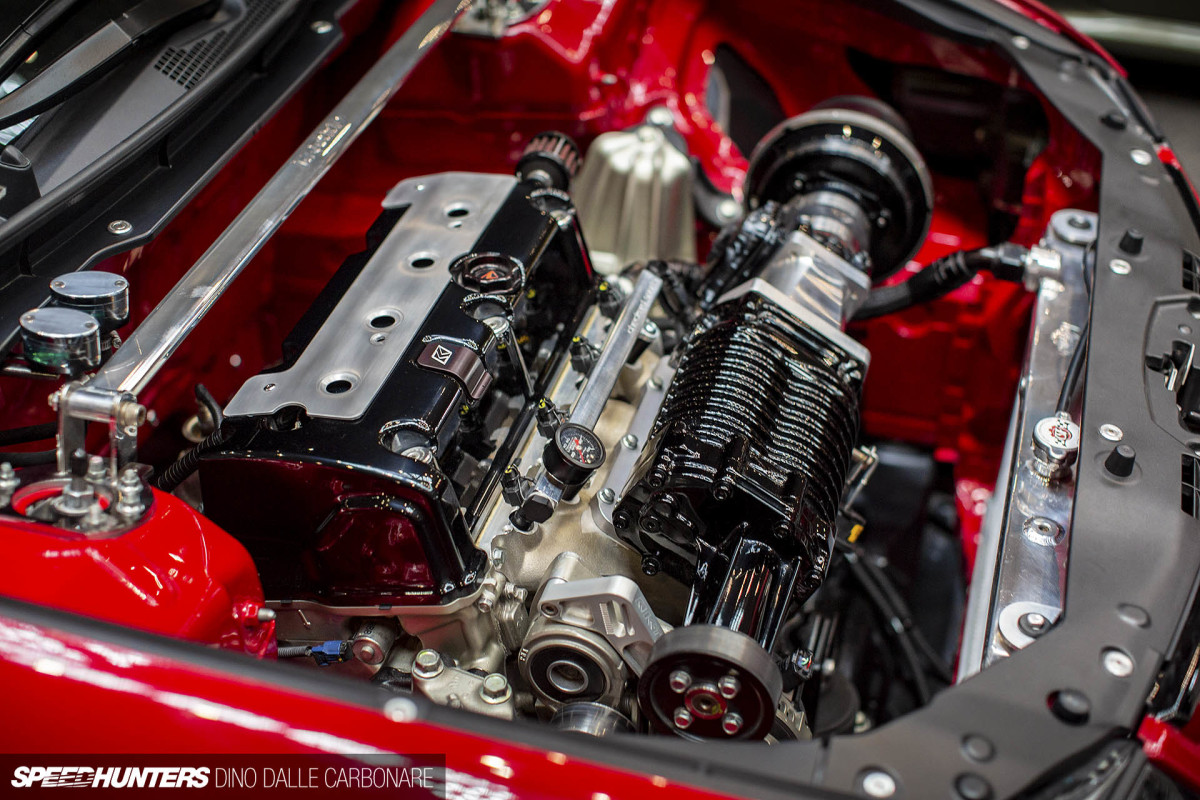 With supporting modifications the blower upgrade is good for at least 50hp, which in a front-wheel drive street platform like this is about as much as you would want to add.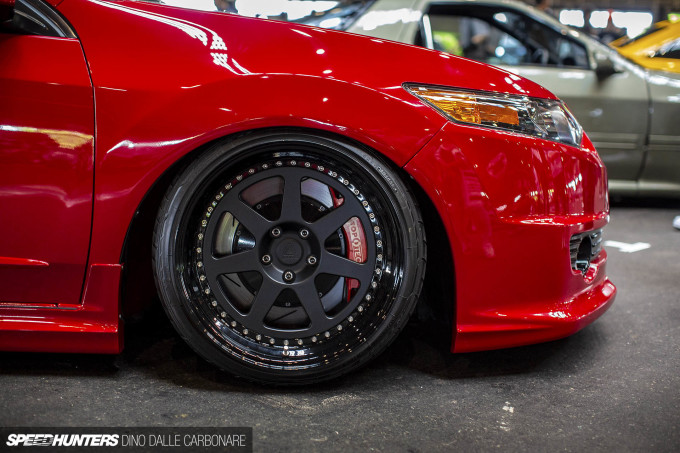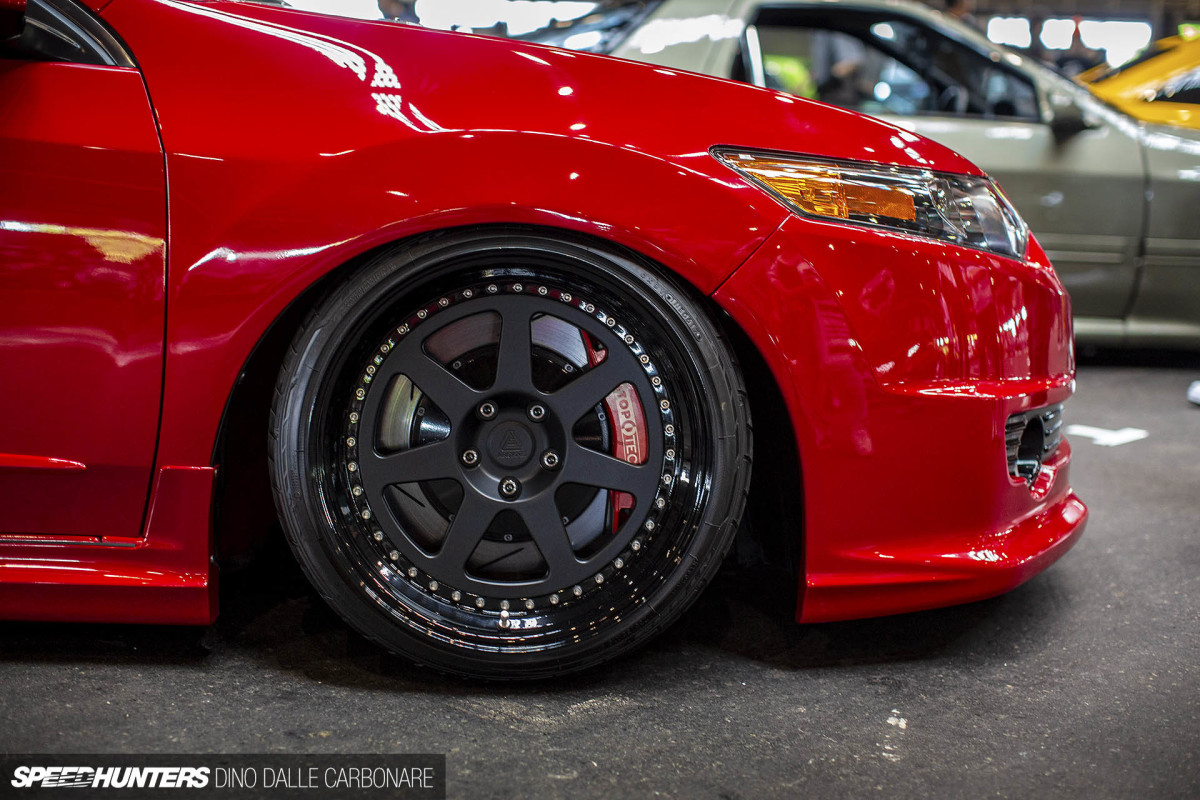 Behind the Arcane Legend wheels hides a massive StopTech brake upgrade to ensure the extra performance is easily harnessed.
I spotted a number of Acura TSX touches inside and out, giving the Accord that all-importnat USDM feel.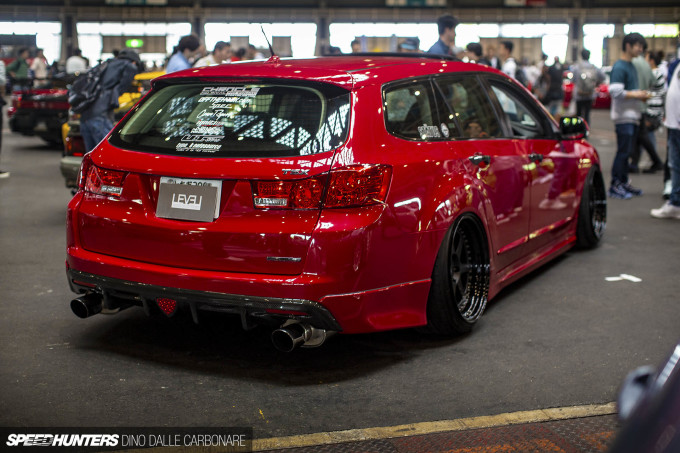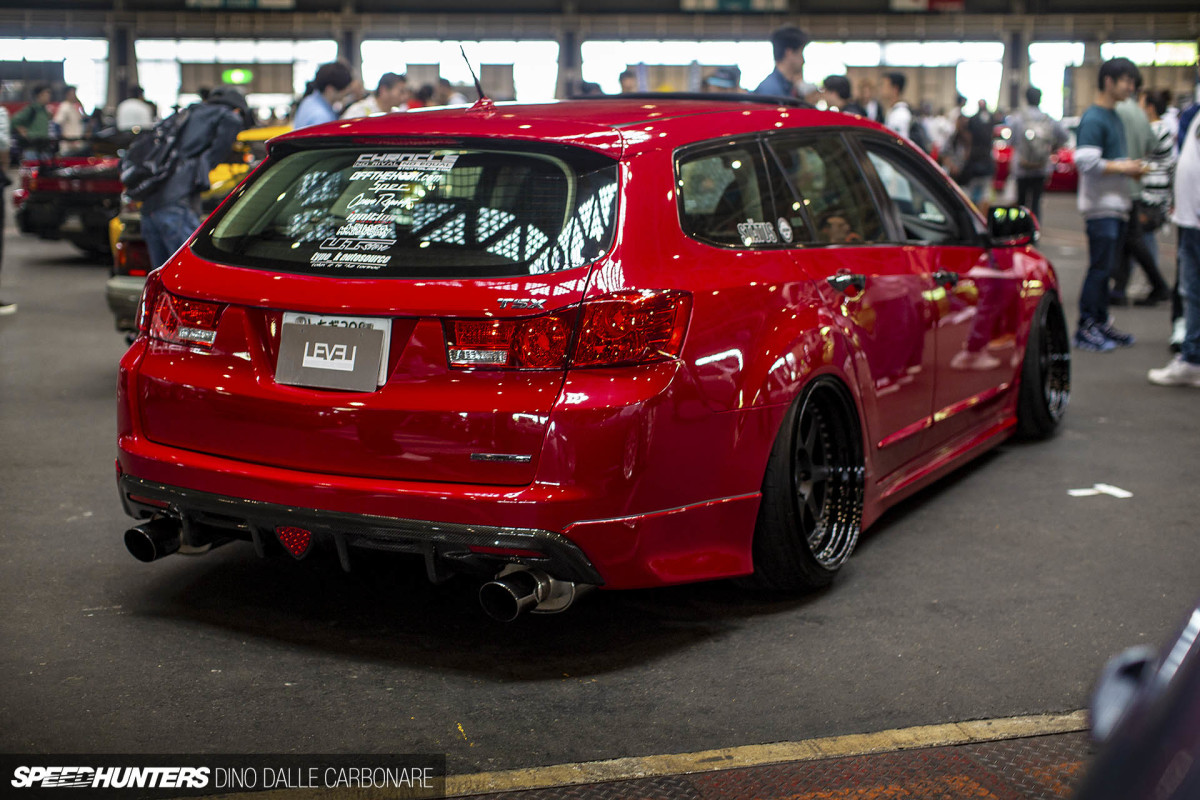 Seeing this creation makes me a little sad to think that Honda/Acura have dropped the Accord wagon. Now the model is just yet another hybrid sedan alternative in what is a largely uninspired lineup.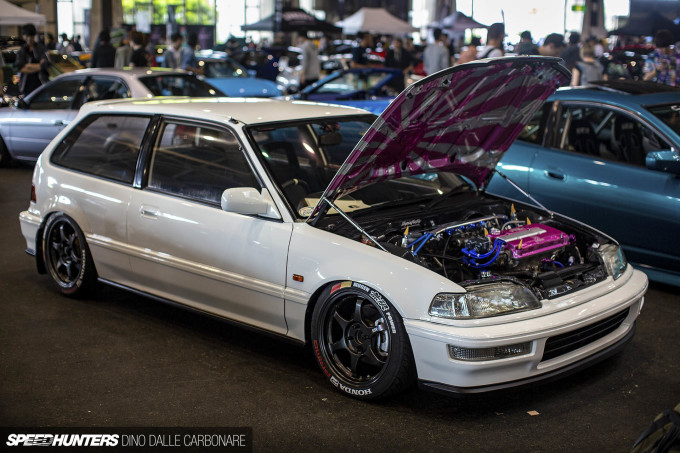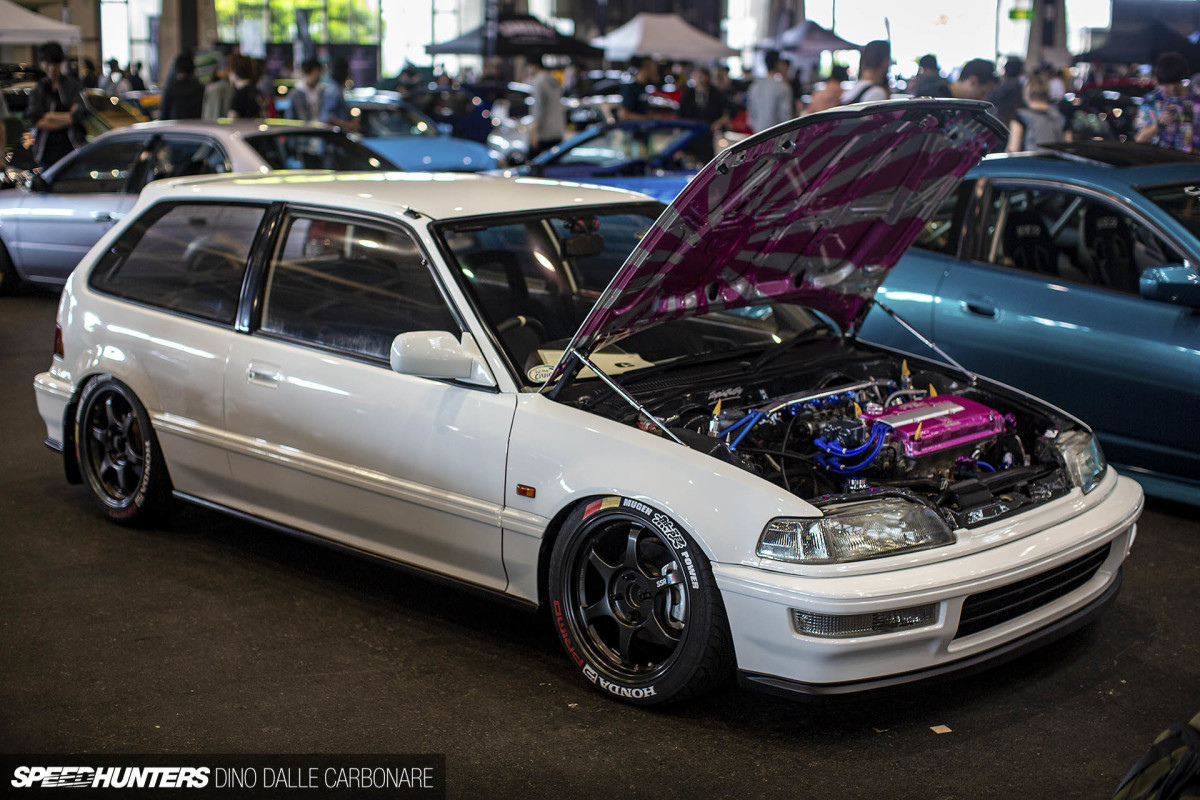 This EF was possibly the least USDM Honda at the show, and for that reason I found it quite refreshing.
Featuring an untouched stock exterior dumped to the ground on SSR Type C wheels, running Honda Racing/Mugen Power tire logos and featuring a pink Rising Sun graphic under the hood to match the B-series cam cover, what's there not to like?!
The Top Picks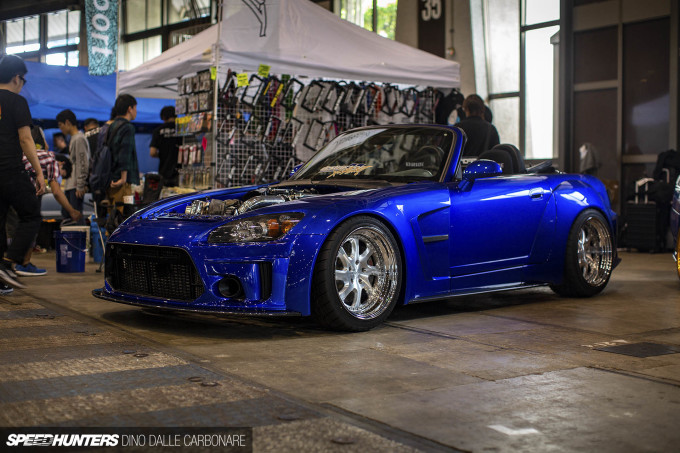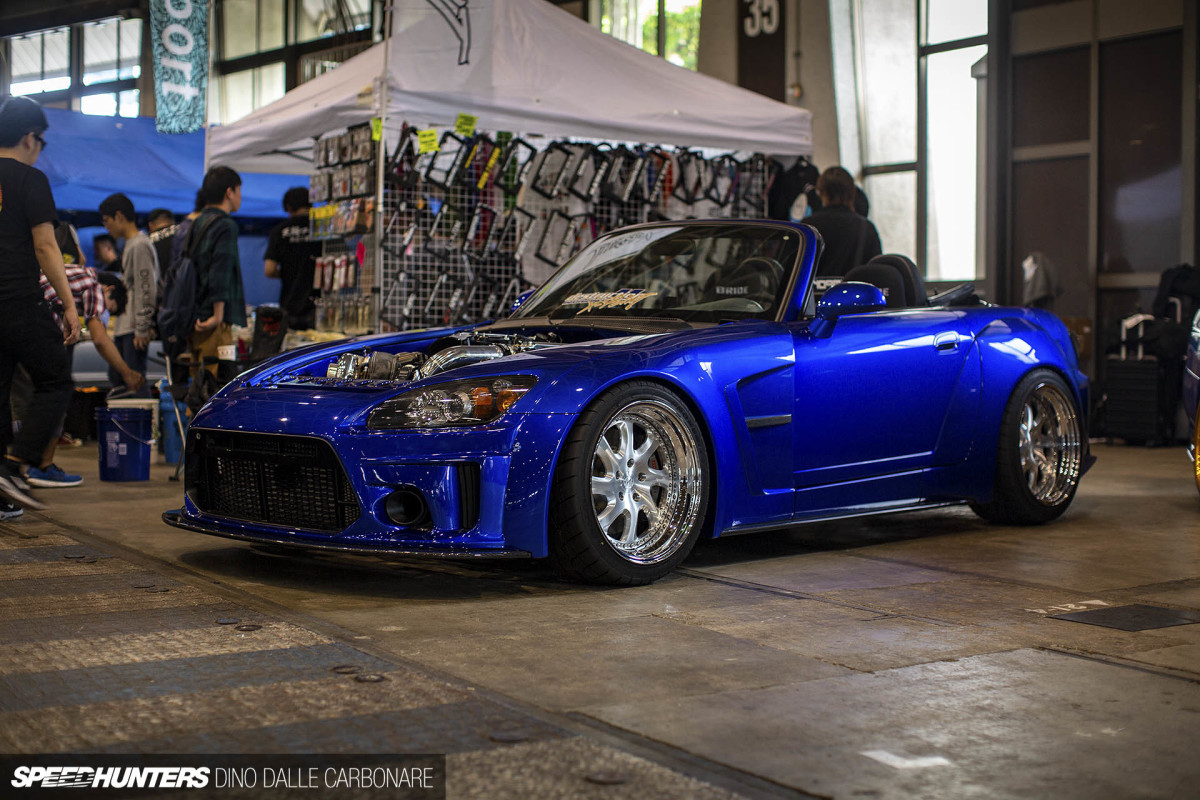 My final two Honda finds to share with you are polar opposites by design, but both are impressive builds in their own right. We'll start with this blue S2000 wearing the new Blow Design Mode Parfume wide-body conversion.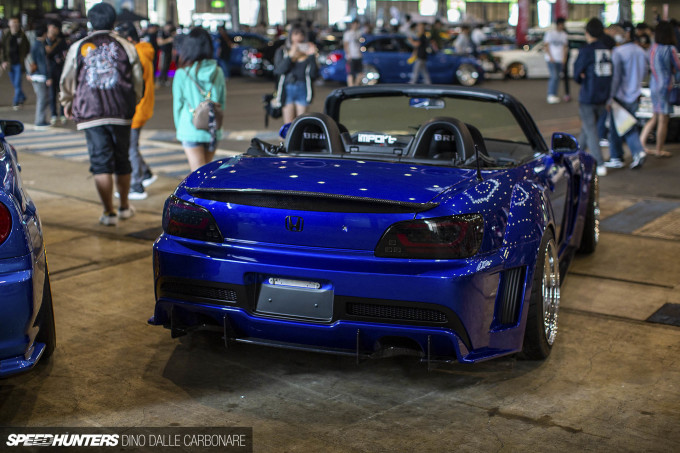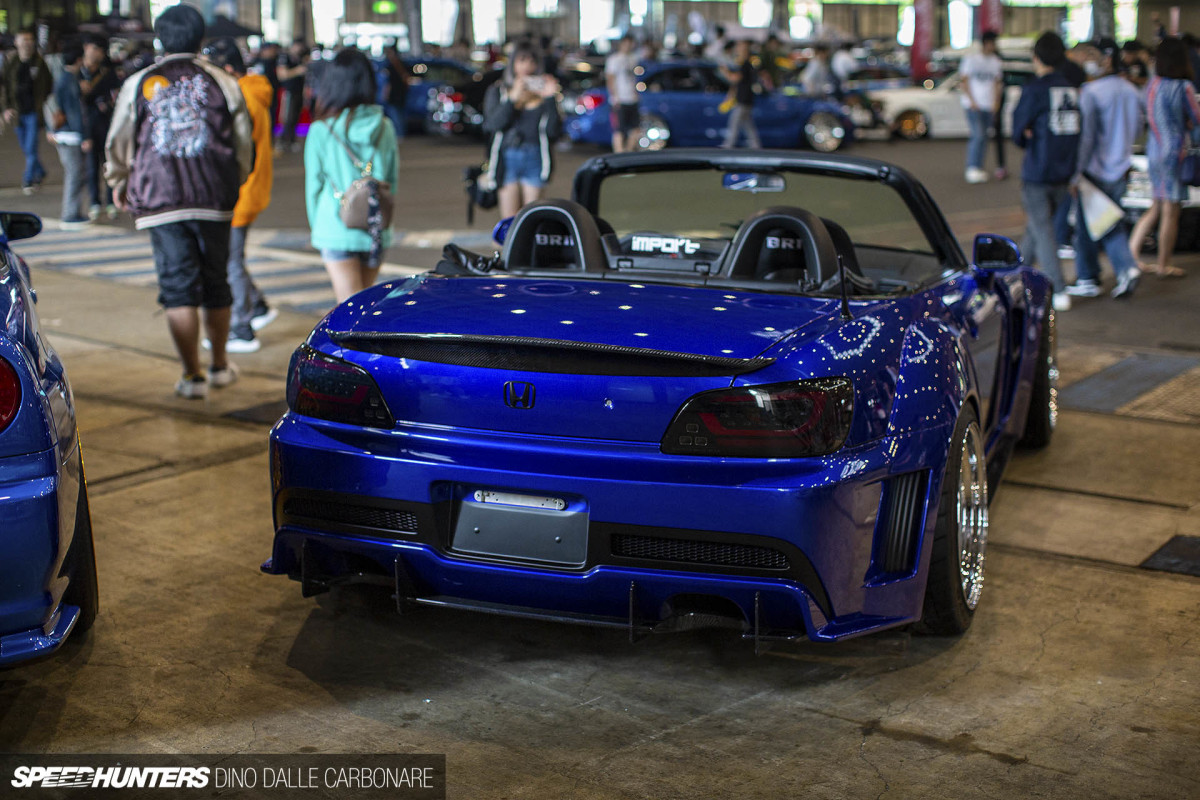 The kit made its debut at this year's Osaka Auto Messe, but this was the first time I'd come across it fitted to a car. And I have to say, it's instantly become one of my favorite aero transformation for the S2000. It takes a close to 20-year-old car design and makes it look rather current.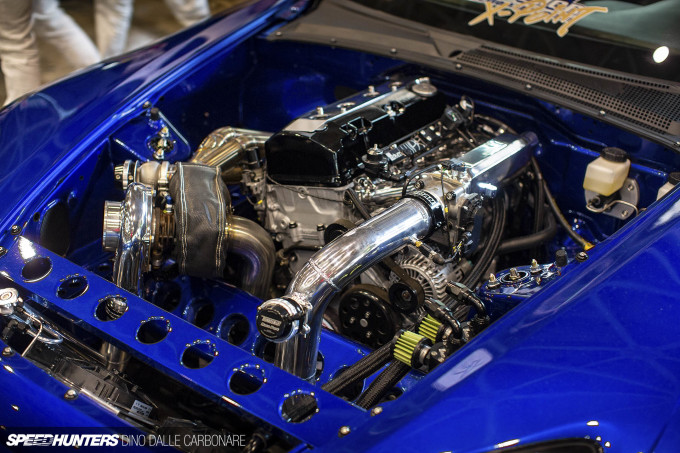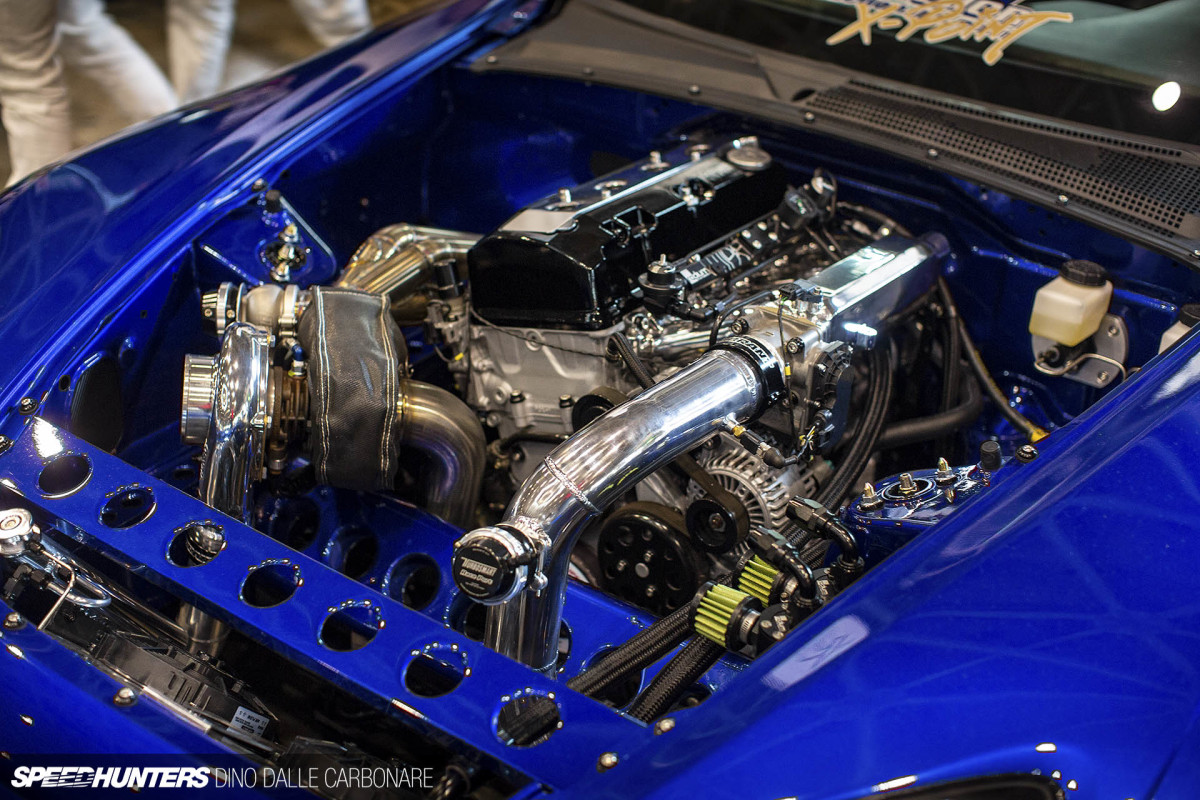 There's a lot more to this car than just the kit though; up front is a serious-looking engine bay featuring a custom forced induction setup based around a Precision Turbo on a one-off manifold.
Details are aplenty; there's a shaved and wire-tucked bay, repositioned radiator, Radium Engineering fuel system, and dimple die cut and punched strengthening bars added to the chassis.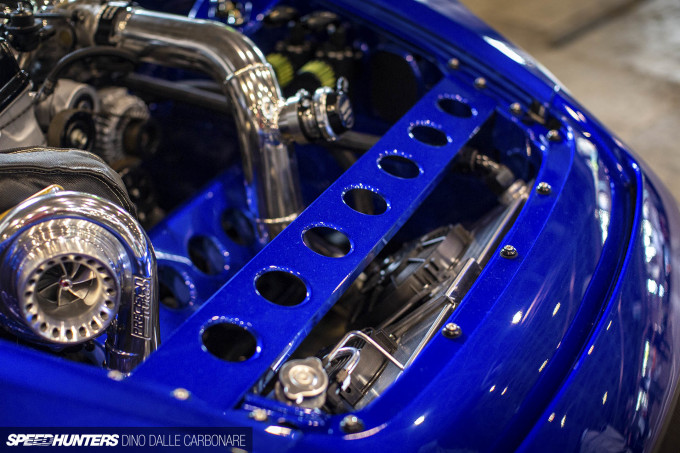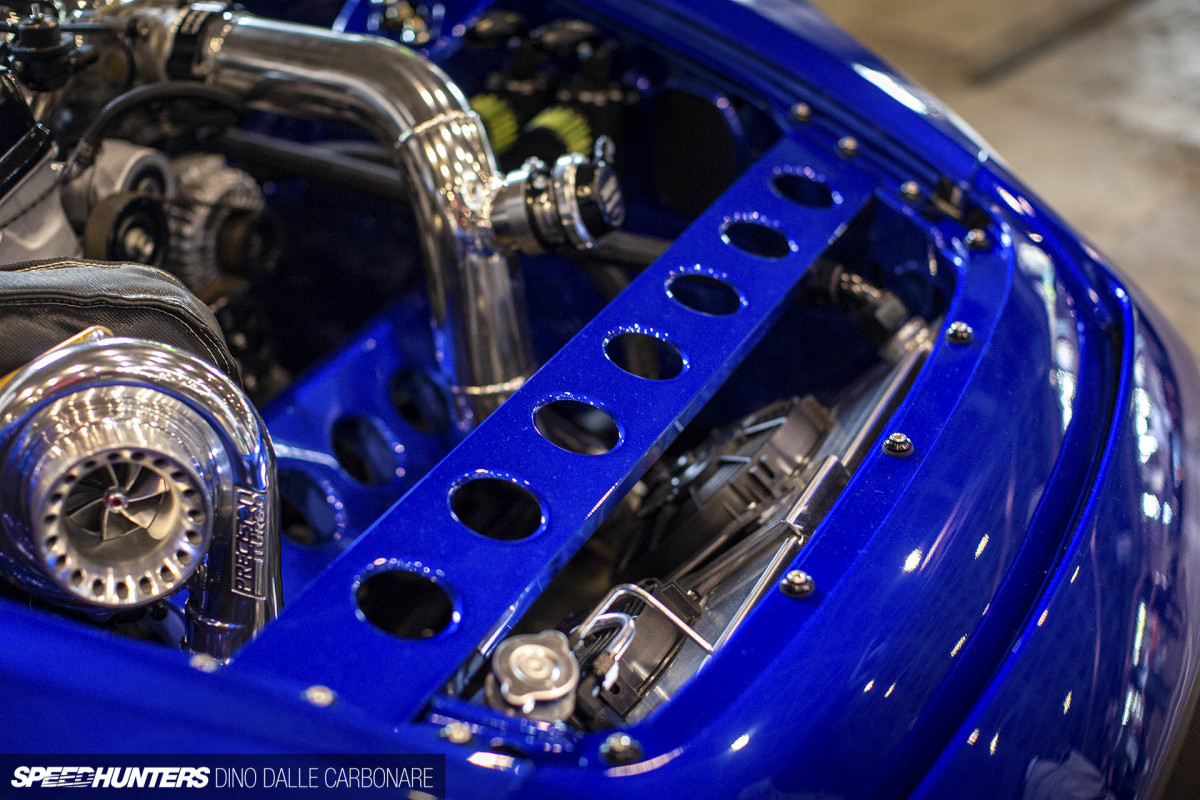 Check out how far forward the radiator top mounts have been shifted, creating a v-mount setup with the intercooler which sits up front getting a ton of air flow through the massive opening in the bumper.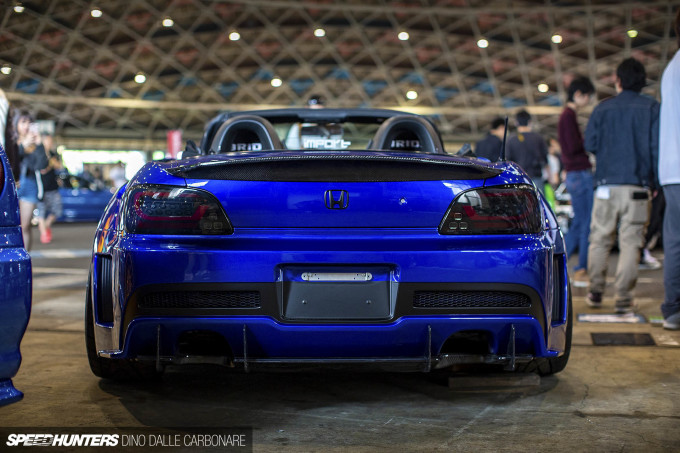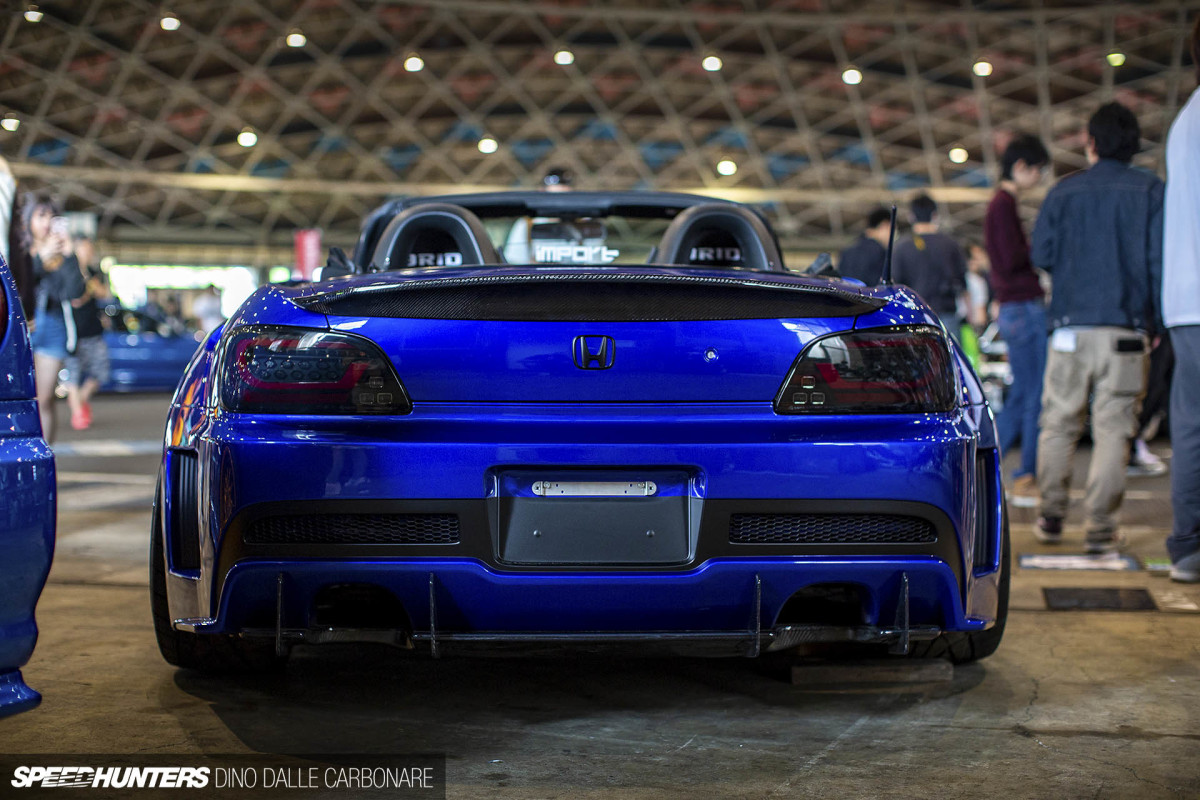 I found some awesome taillights hiding at the back too.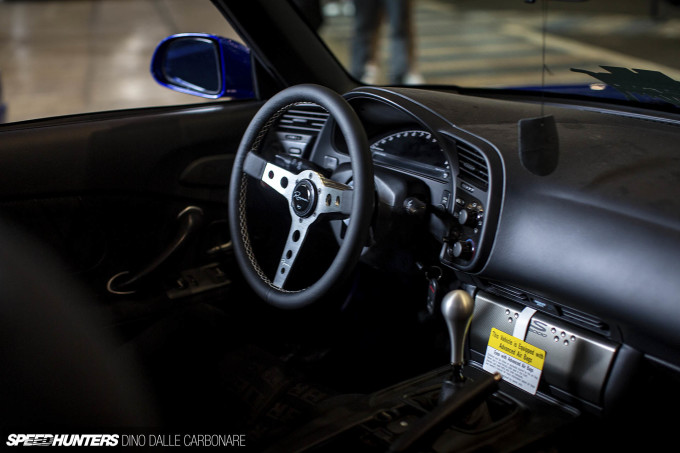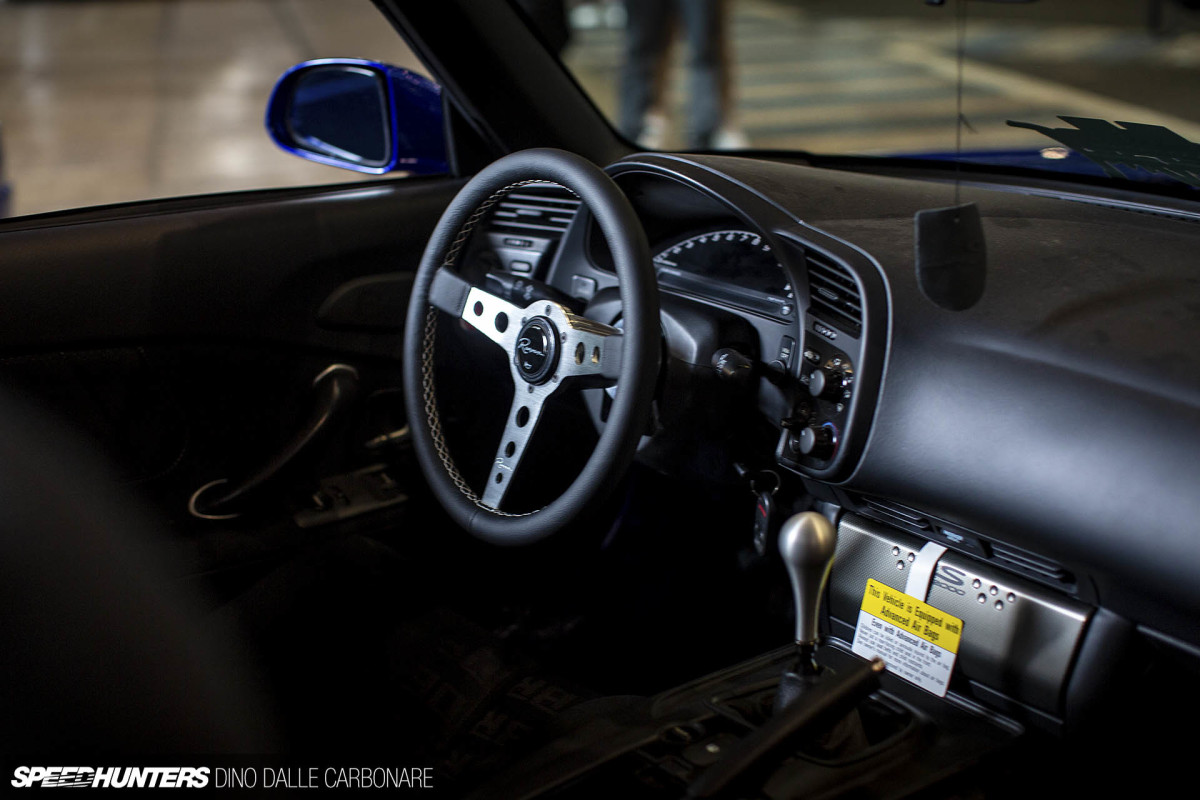 Our friends at Renown have taken Japan by storm; their steering wheels can be spotted in so many local cars these days, including Project GT-R which runs the limited edition Renown x Speedhunters 100 version from a couple of years back.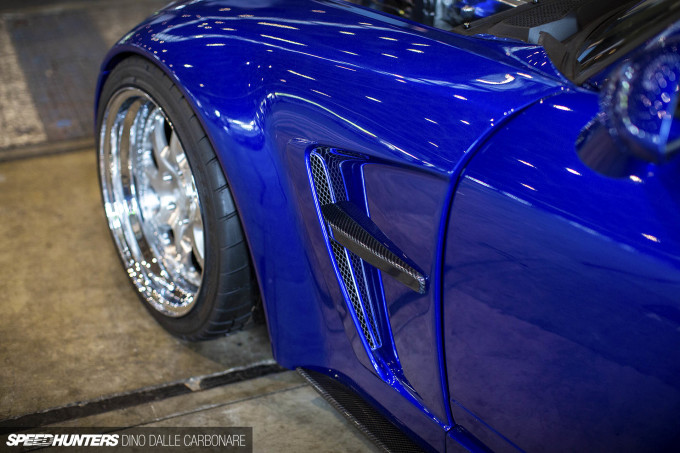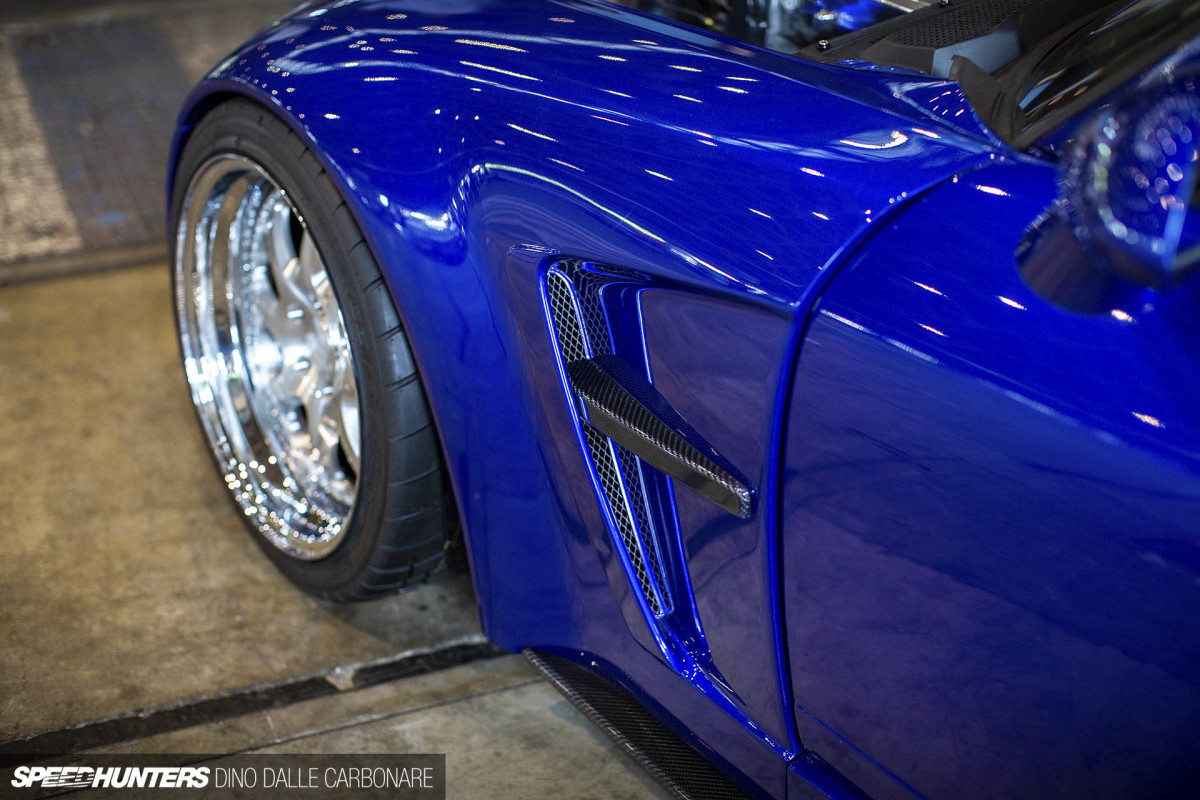 Here's some better angles of the fenders. The one-piece items up front have carbon detailing around the air outlet, while the blistering at the rear seems to look great from some angles but almost too bulbous from others.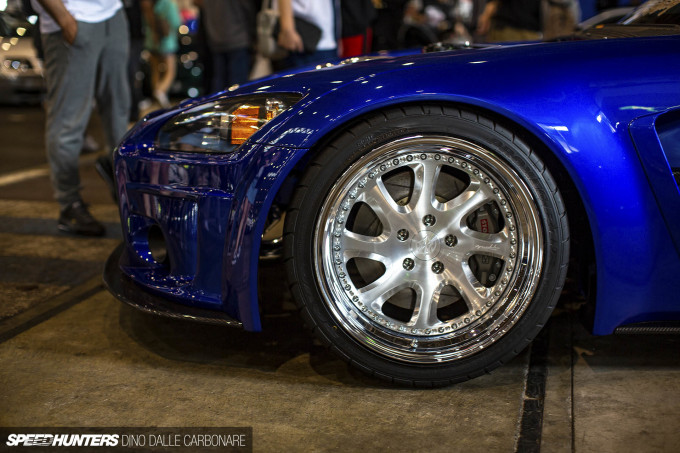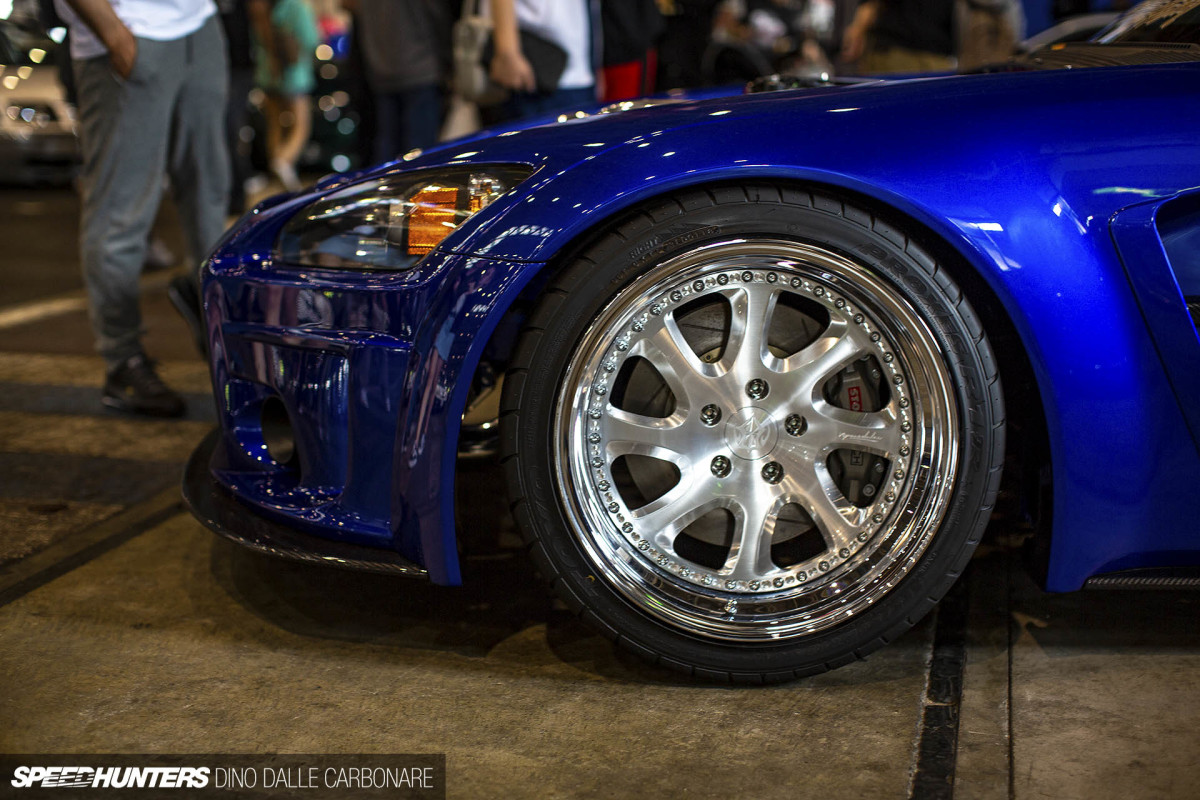 It's all then brought together with a nice carbon fiber line around the bottom that takes in the front splitter, the under skirts, and the rear diffuser. The split rims are possibly the only thing I'd change; but then again, wheels are probably the most subjective thing on a car so I'll reserve my judgement.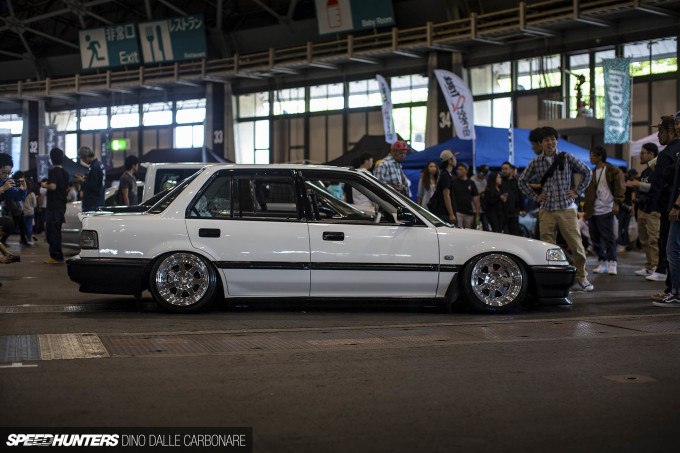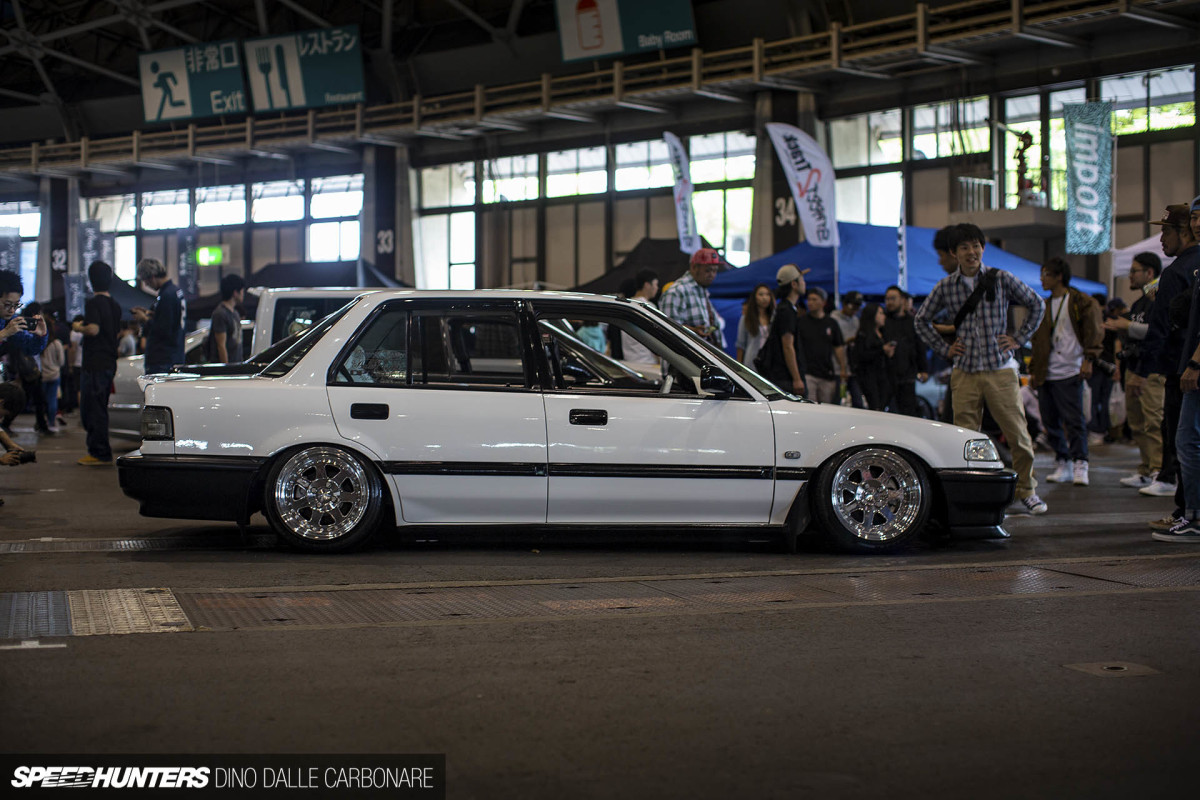 Finally, we get to a true USDM Honda EF Civic sedan; a build that's more about making a style statement than anything else.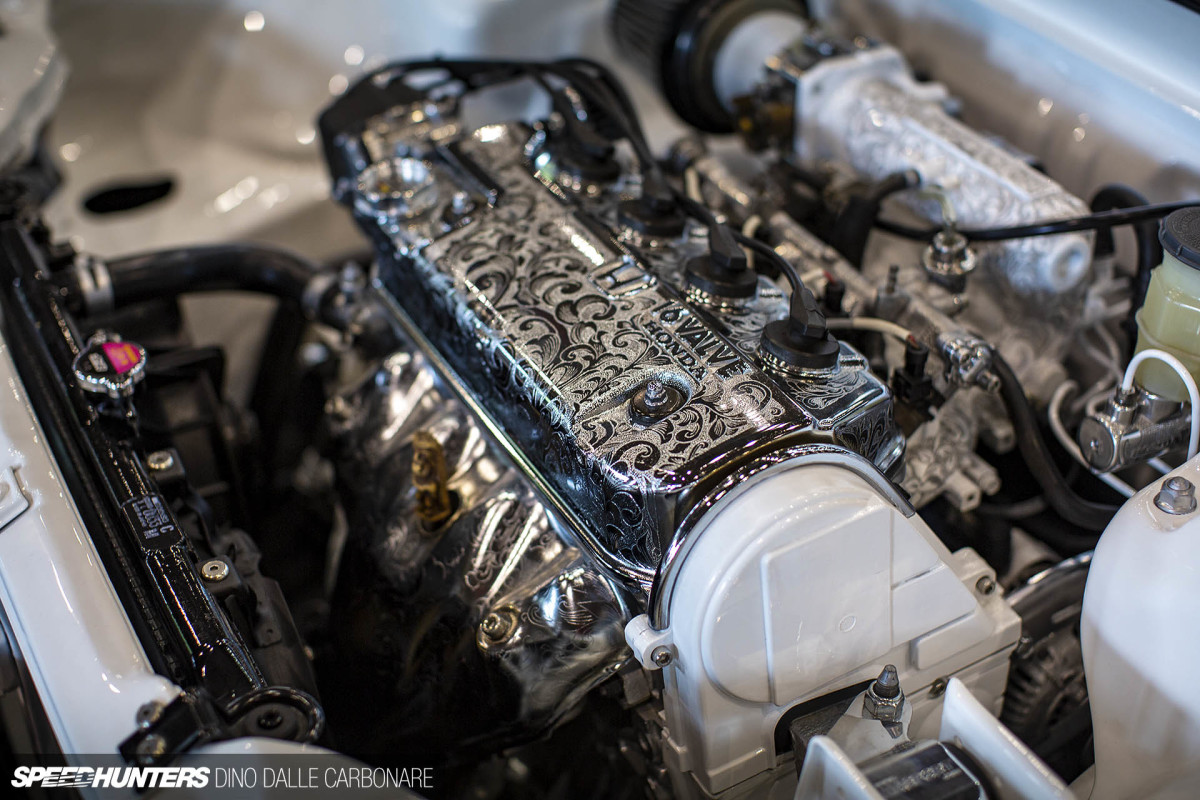 This thing was oozing details in the engine bay. With all the meticulous engraving done on the cam cover, it's like it was injected with a hefty dose of lowrider flavour.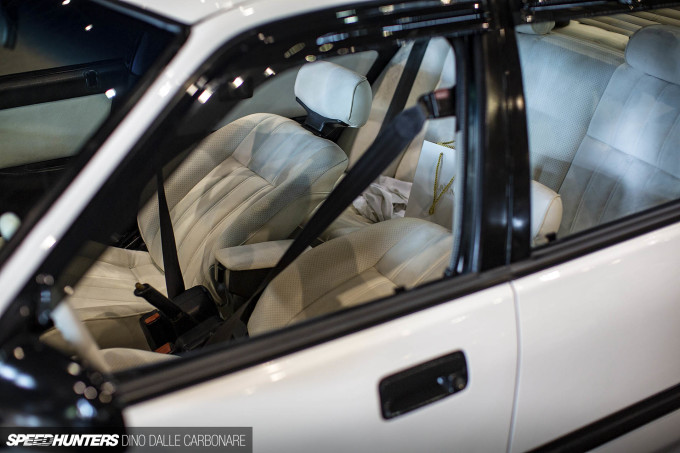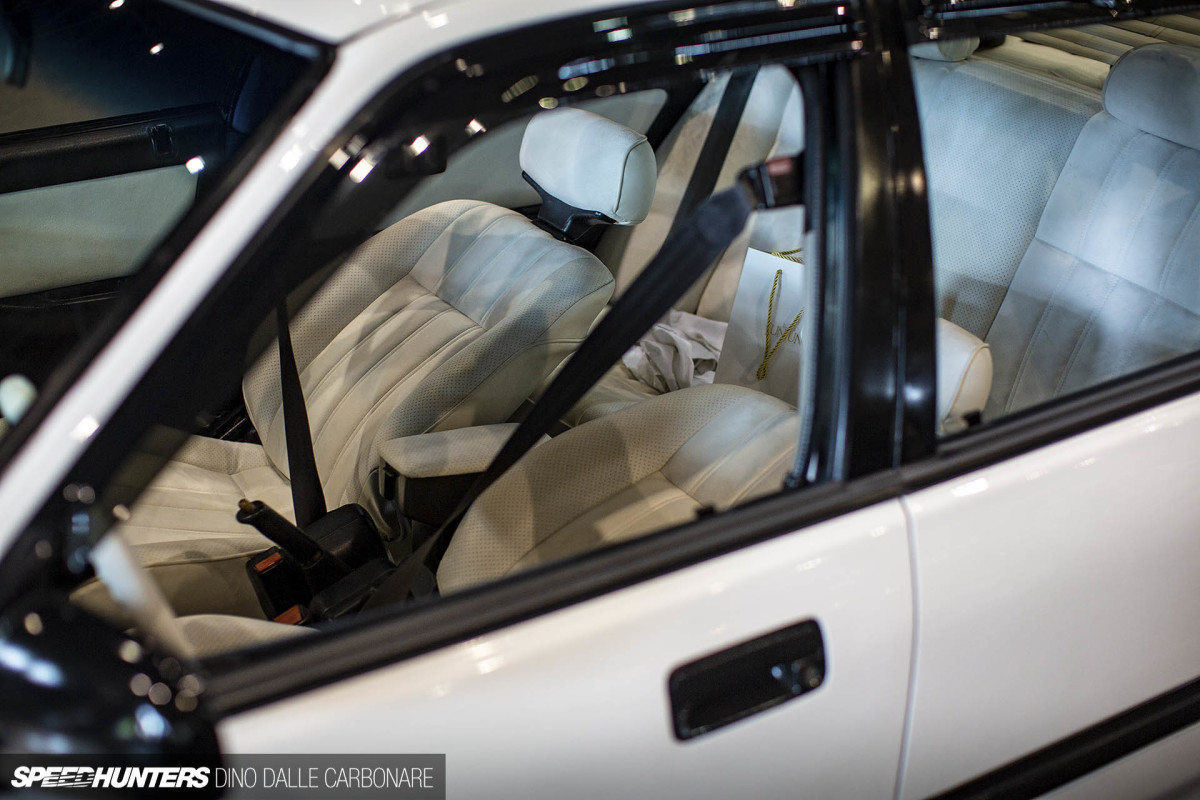 This car features a lot of white; the interior upholstery would make me paranoid about even sitting in the car.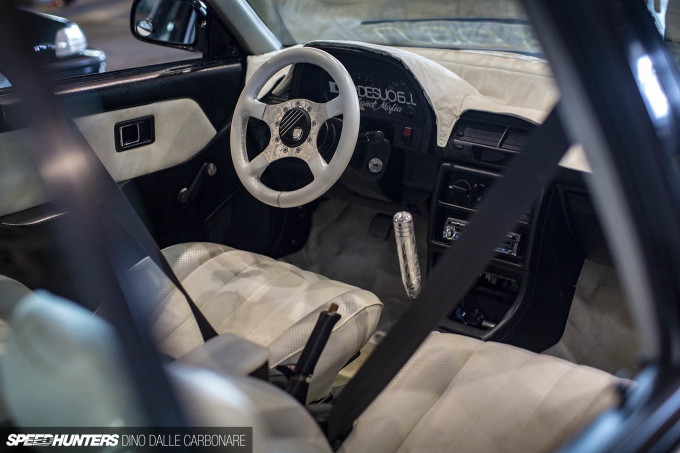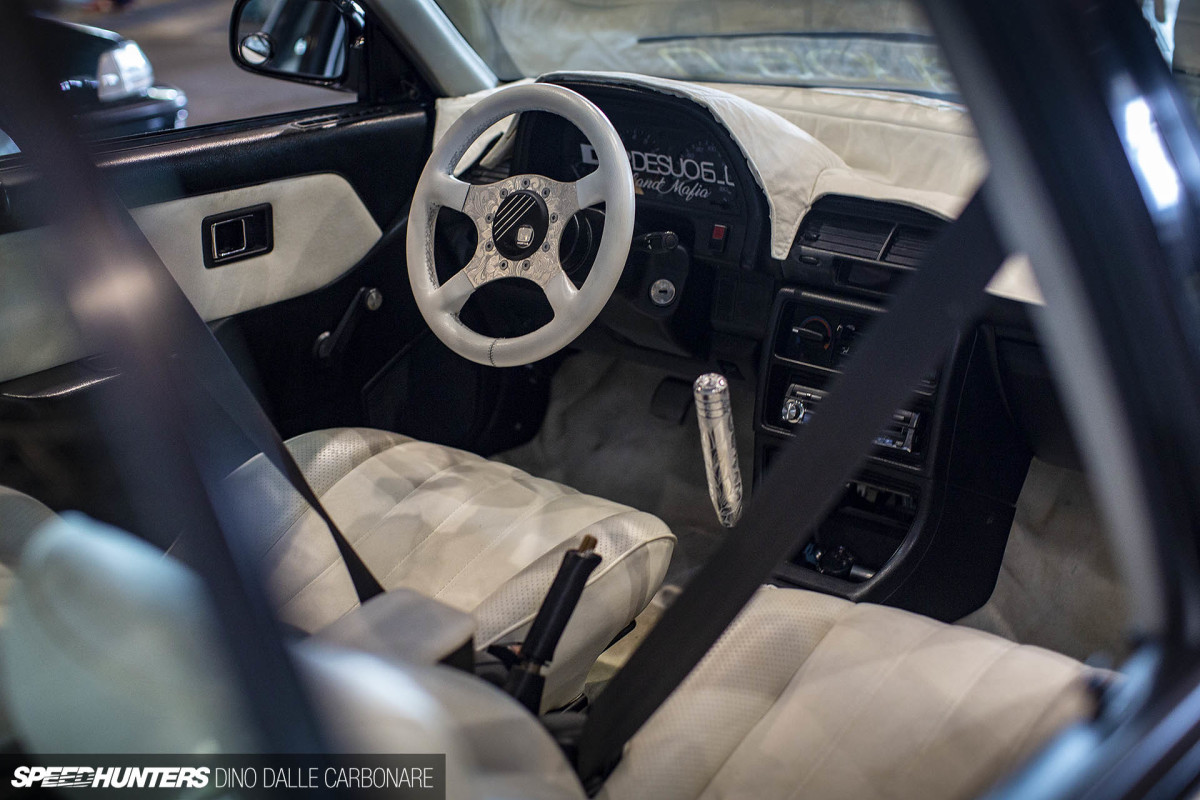 The engraving seen in engine bay can also be found on the spokes of the steering wheel as well as the metal shift knob, completing what is a totally unique take on the EF.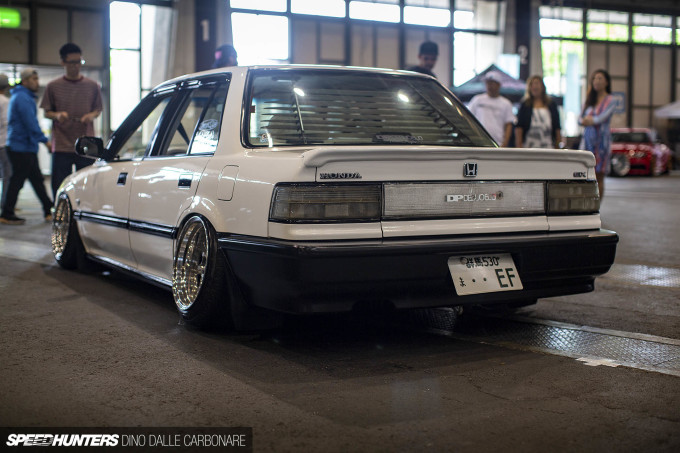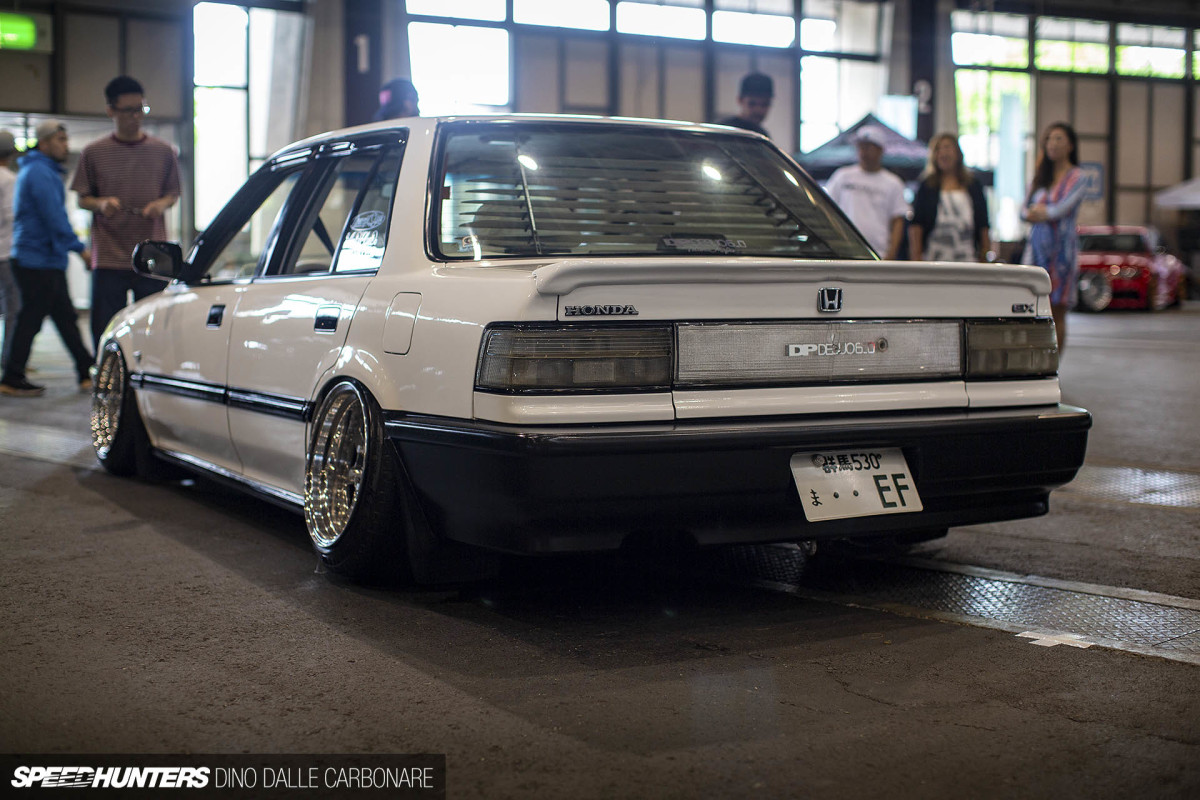 Well, that's it for our Honda-specific coverage from Wekfest Japan. I think a couple of Mazda RX-7s would balance things out nicely, so stay tuned for that story next.
Dino Dalle Carbonare
Instagram: speedhunters_dino
dino@speedhunters.com