One of the wonderful things about living in Japan is the year-round car meets and events just waiting to be discovered. One of those events is Lowfest.
As the name suggests, Lowfest is all about low cars, encompassing a variety of sub-genres including stance, VIP, USDM, custom cars and vans. Last Sunday I found myself roaming through well over 500 assembled vehicles in the parking lots of Harbor City, a popular shopping mall right next to the port in Chiba.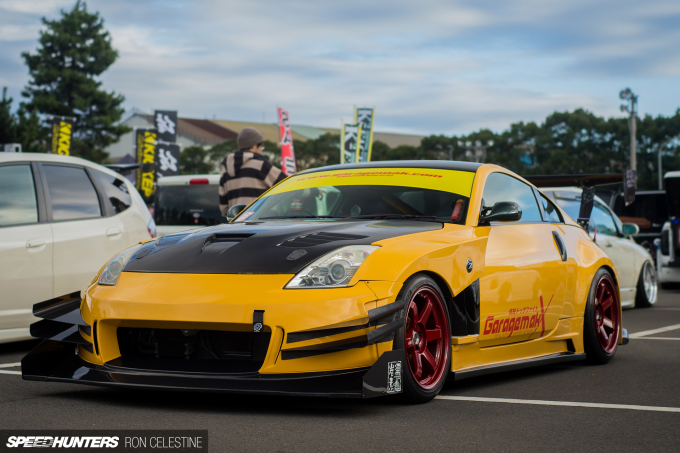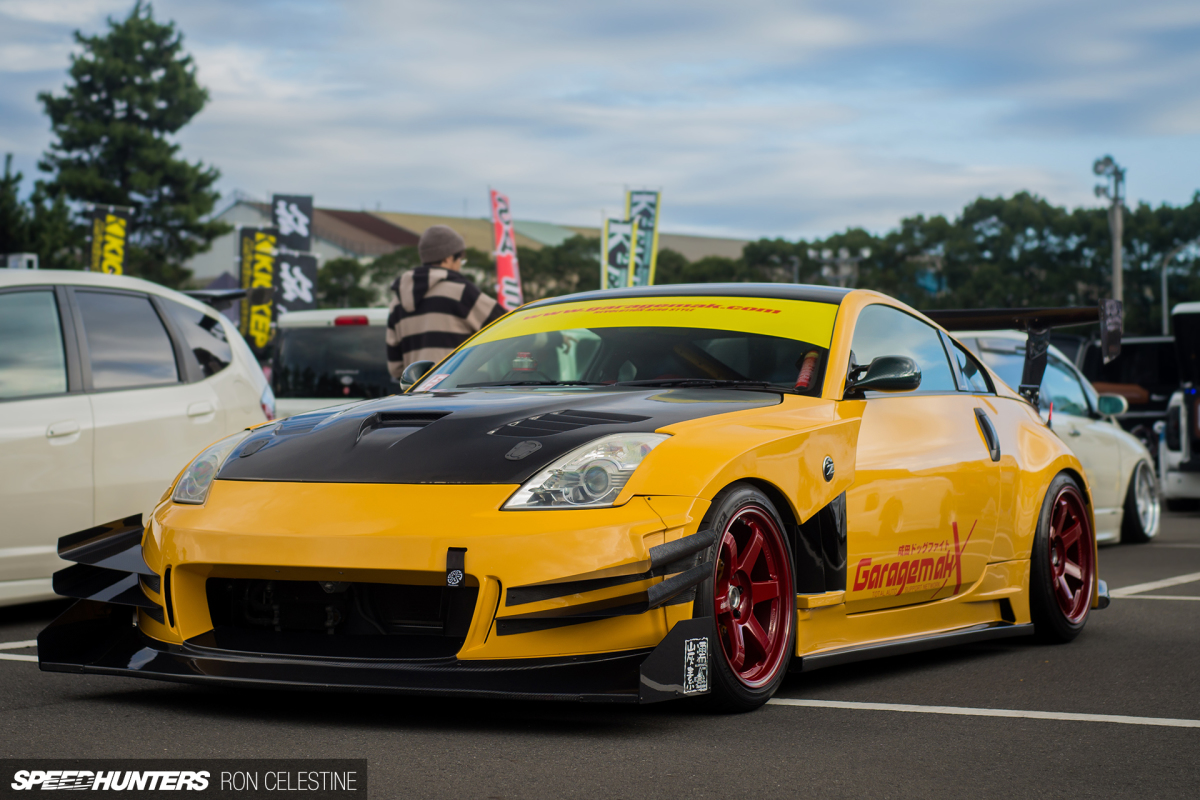 There were some truly crazy creations in attendance, but I'm going to kick things off with something a little more conservative – this Garage Mak-built Nissan Z33.
The Z is equipped with a modified version of the full Garage Mak wide-body aero kit, and was an unexpected find among the sea of stance and shakotan vehicles.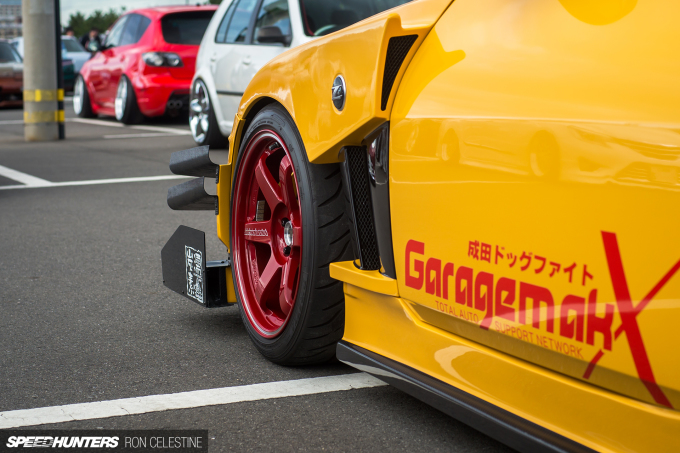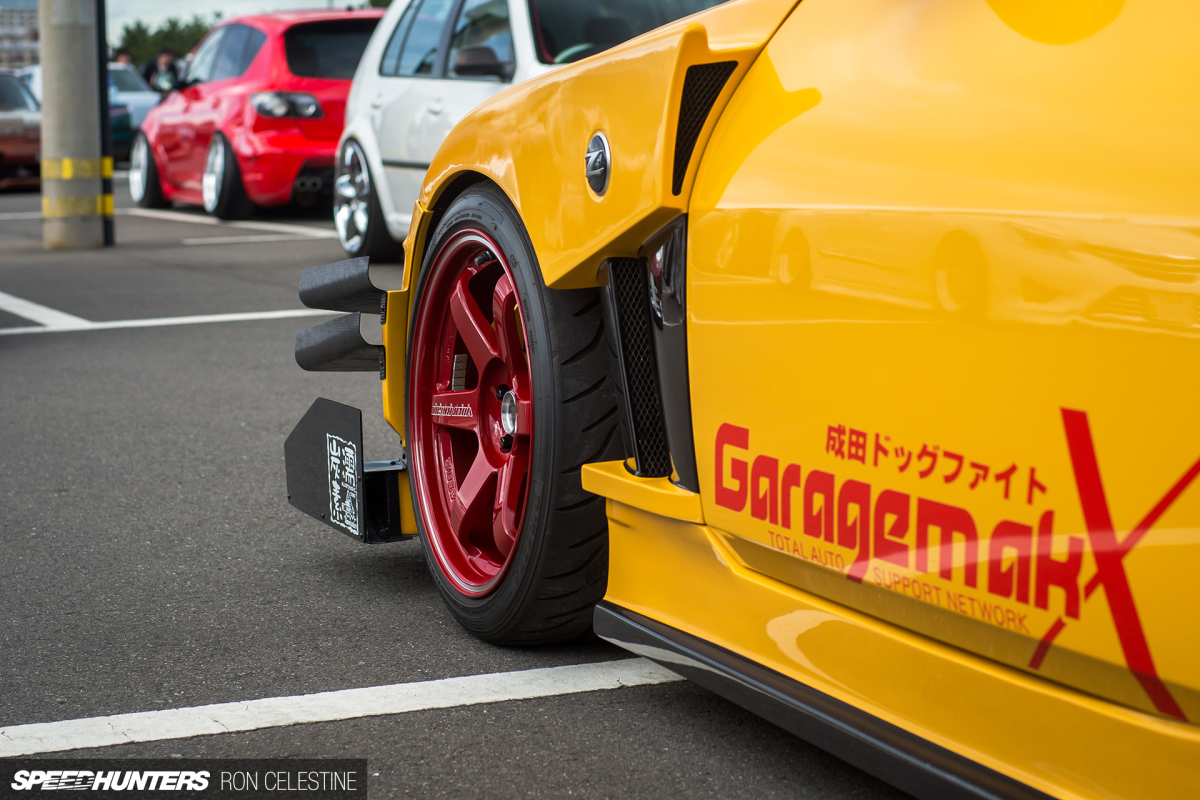 Garage Mak is perhaps best known for its Silvia and GT-R track builds, and this aggressive kit clearly shows that link. Double-layer carbon fiber canards above a time attack-style carbon fiber front splitter, a vented hood, rear diffuser, and a massive GT wing are all components of the Z33 Revolution package.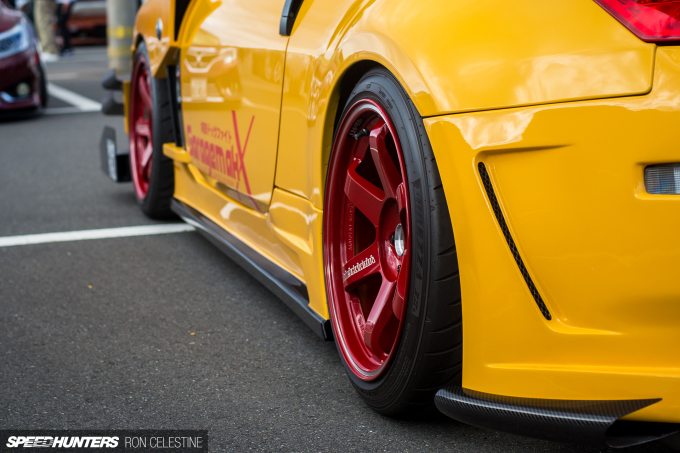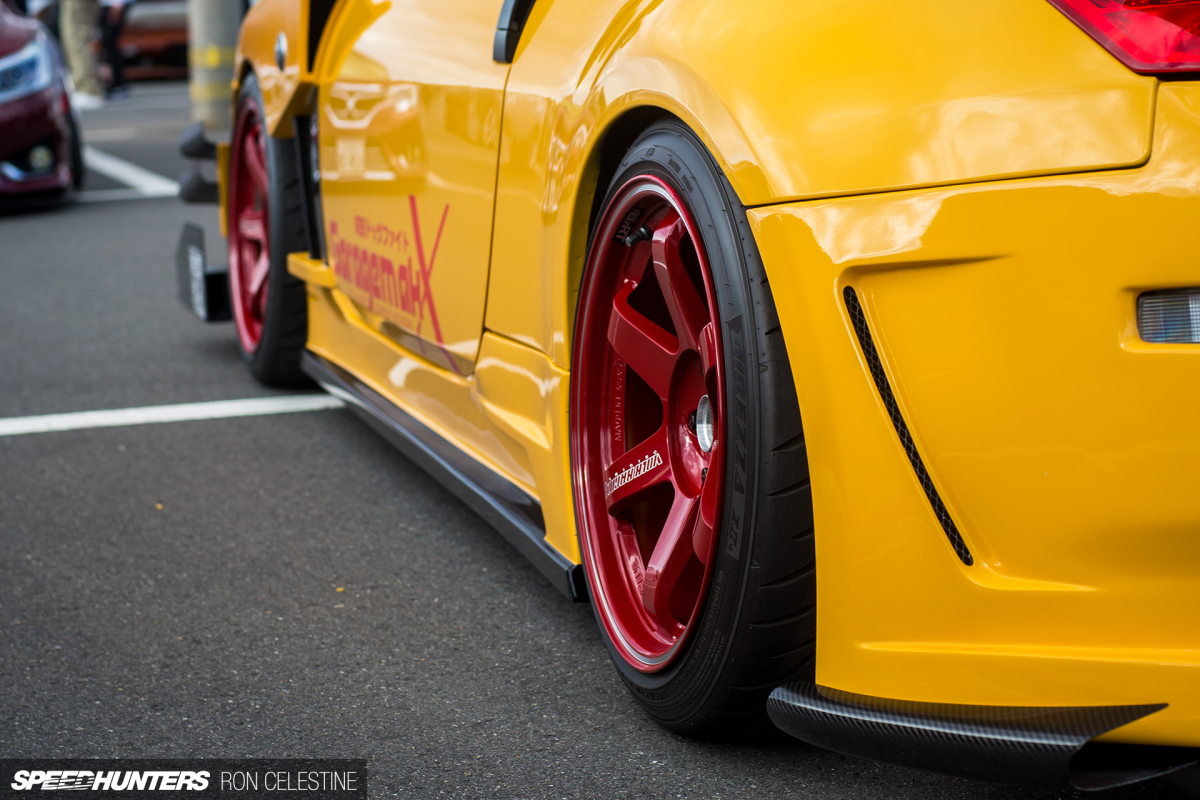 The pumped fenders open up plenty of room for a wide wheel and tire combo, and coupled with suspension work this Z33 adopts a functional stance.
You can never go wrong with TE37s from RAYS' Volk Racing catalog, and here they're seen in RT (Rigid Tune) form, the red finish contrasting the yellow and carbon exterior quite nicely. Behind the spokes are Endless brakes front and rear.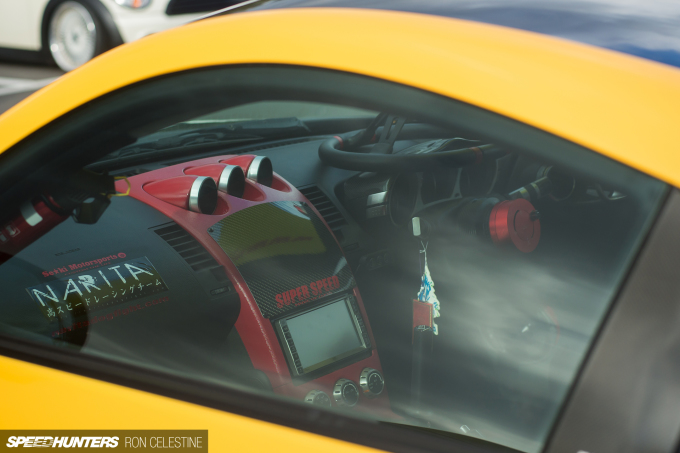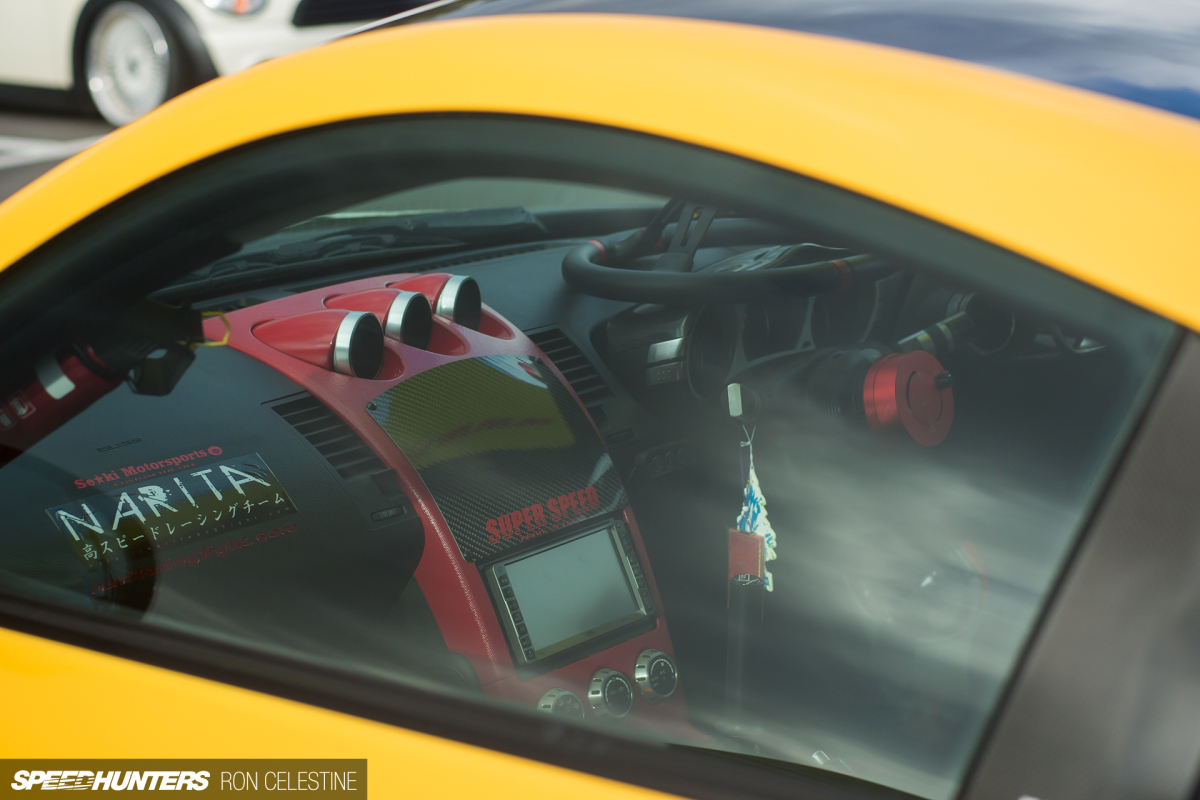 Inside, there are a number of changes including Veilside seats, a quick-release steering wheel and a carbon fiber dash binnacle.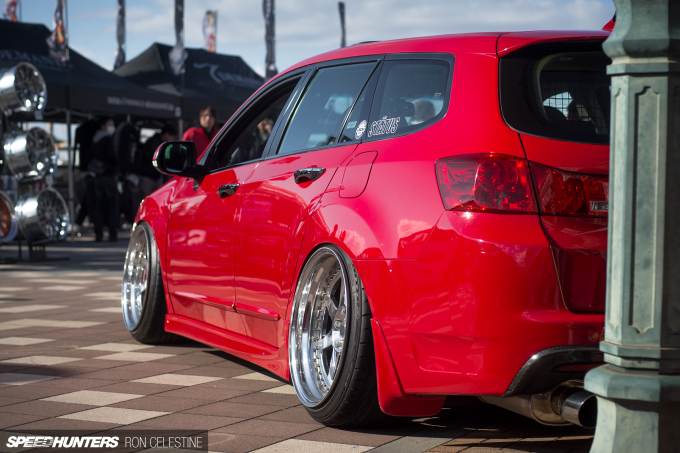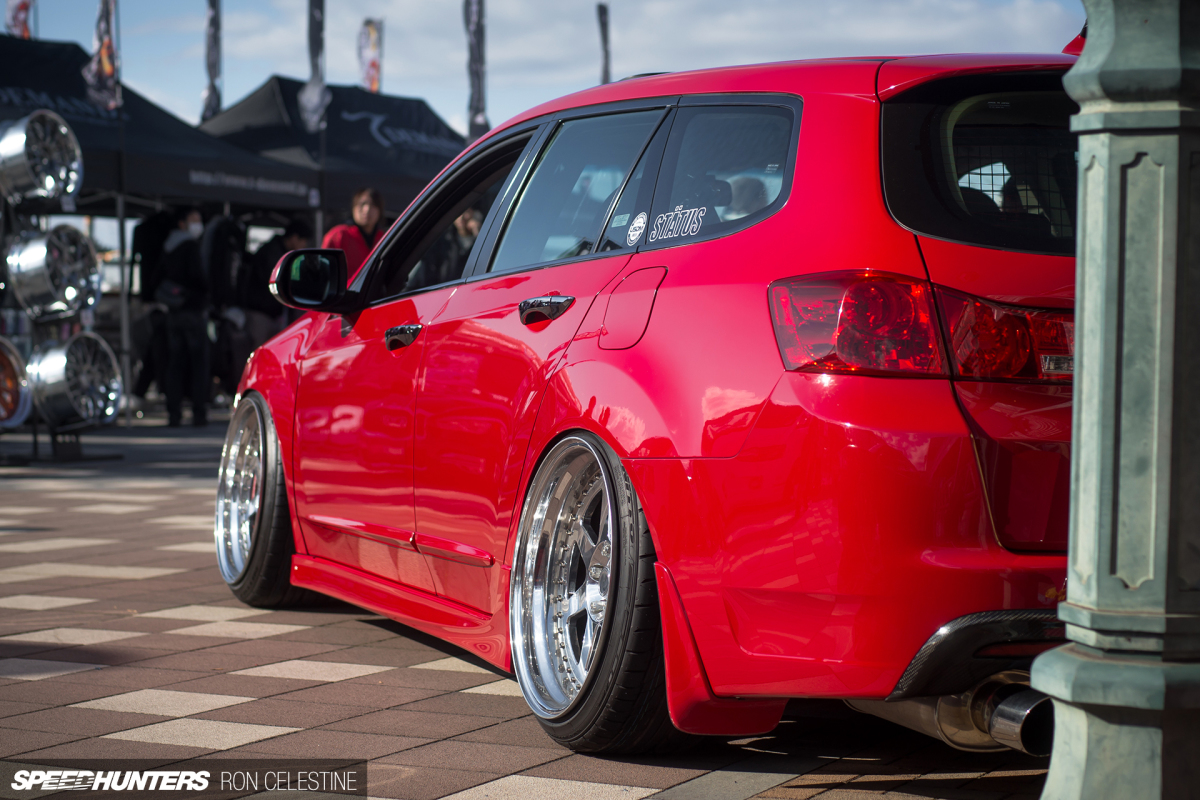 After moving to Japan, I started to realize the potential for greatness that wagons possess. If you needed any proof, you only have to look at this Honda Accord Tourer slammed to the ground on 19-inch wheels.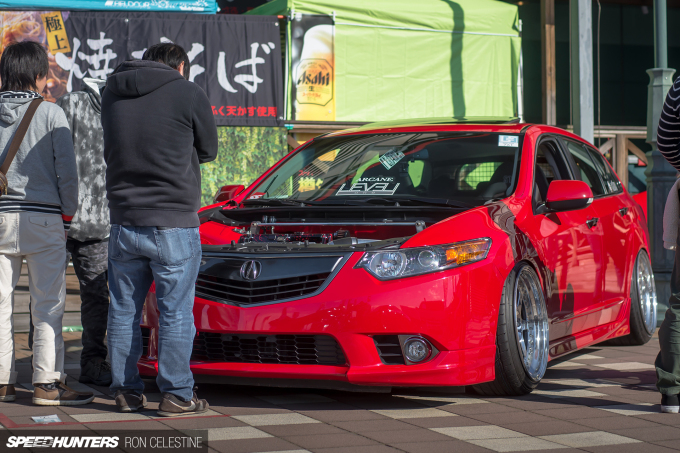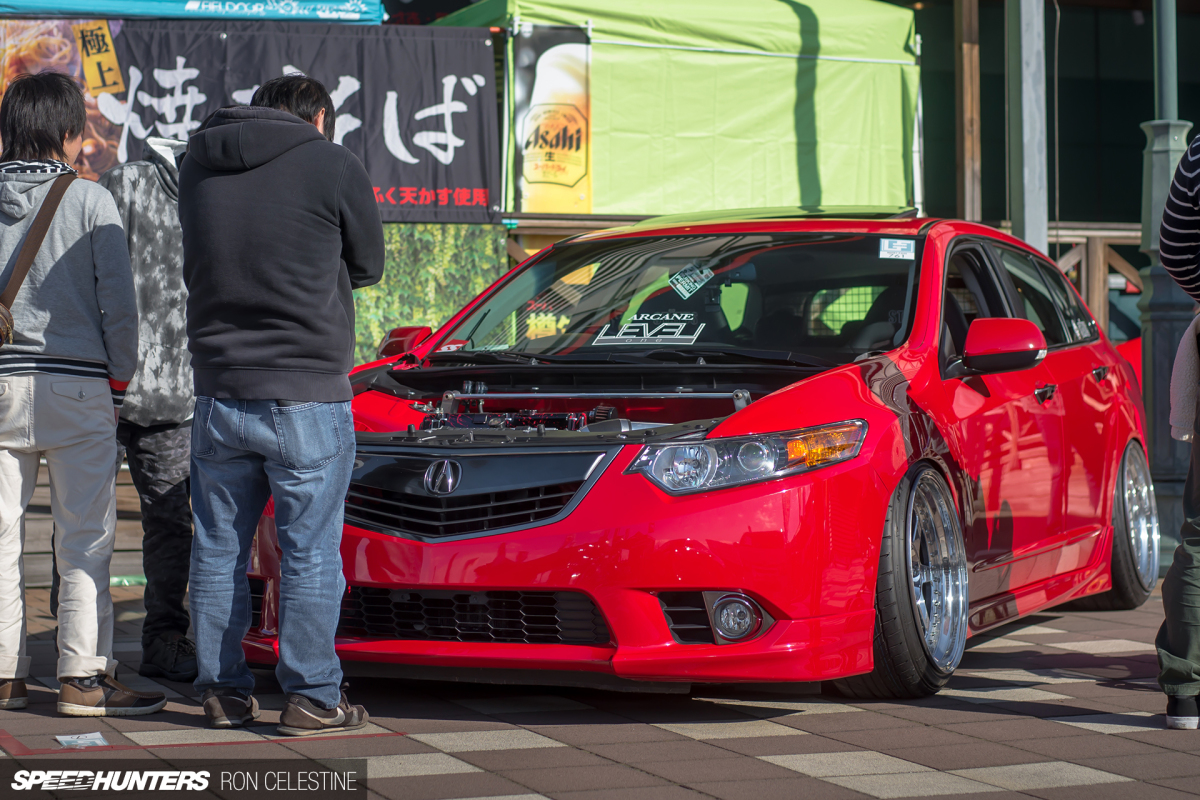 There's a huge amount of presence here, helped in part by the USDM Acura TSX restyling, that constantly drew people in (myself included) for a closer look. That's when I found out the owner hadn't overlooked performance either.
The Eaton-type supercharger attached to the K24 engine provides the wagon with an extra 50hp at the wheels, which would surely make it whole lot more fun to drive. And just in case it needs to stop in a hurry, large StopTech brakes have got that side of the equation covered.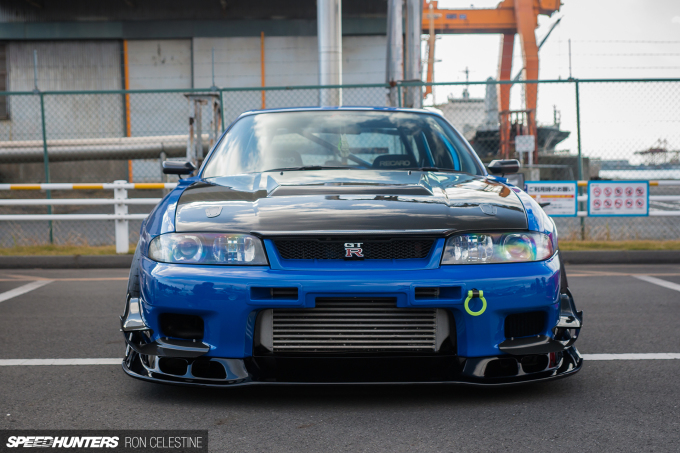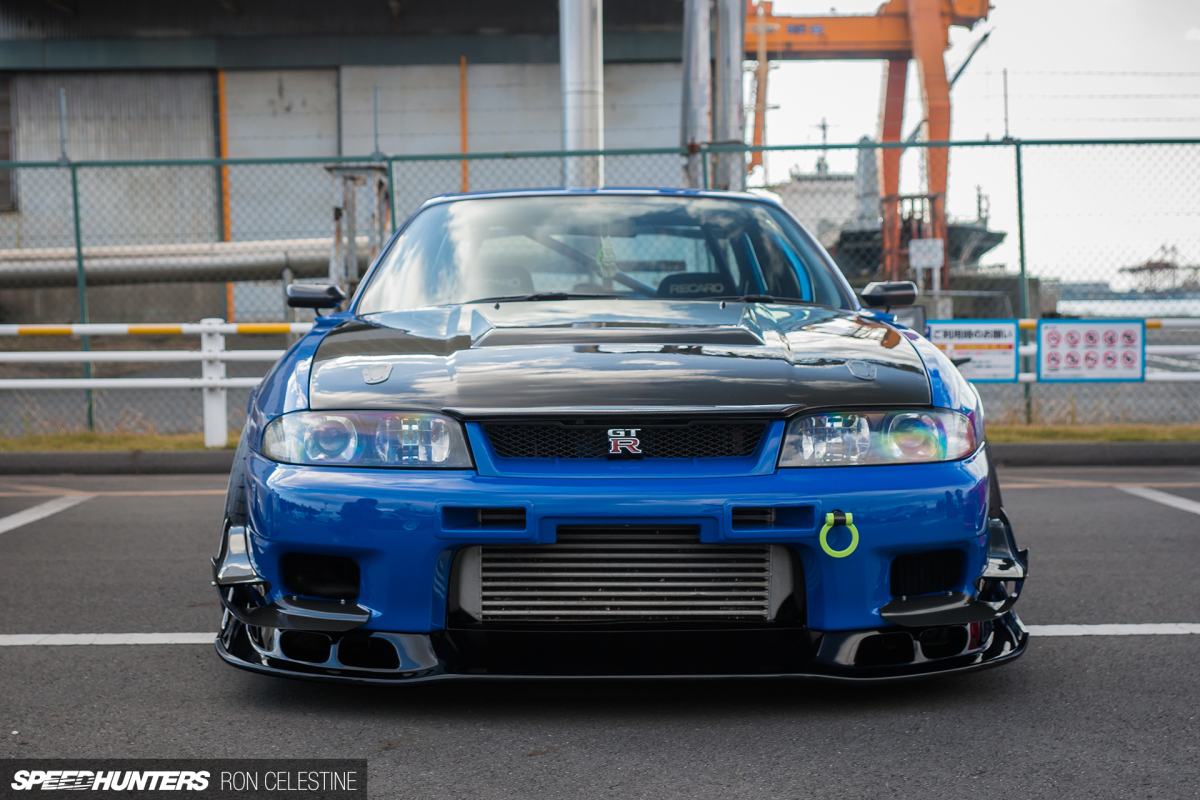 I think it's time to ruffle some feathers with the BCNR33 Nissan Skyline GT-R that features in the cover image.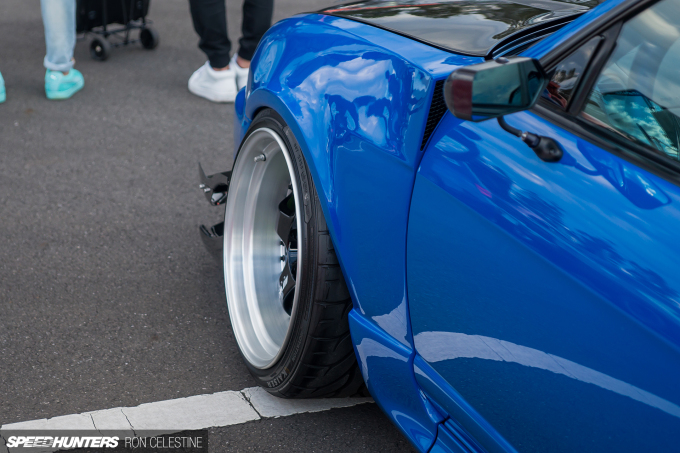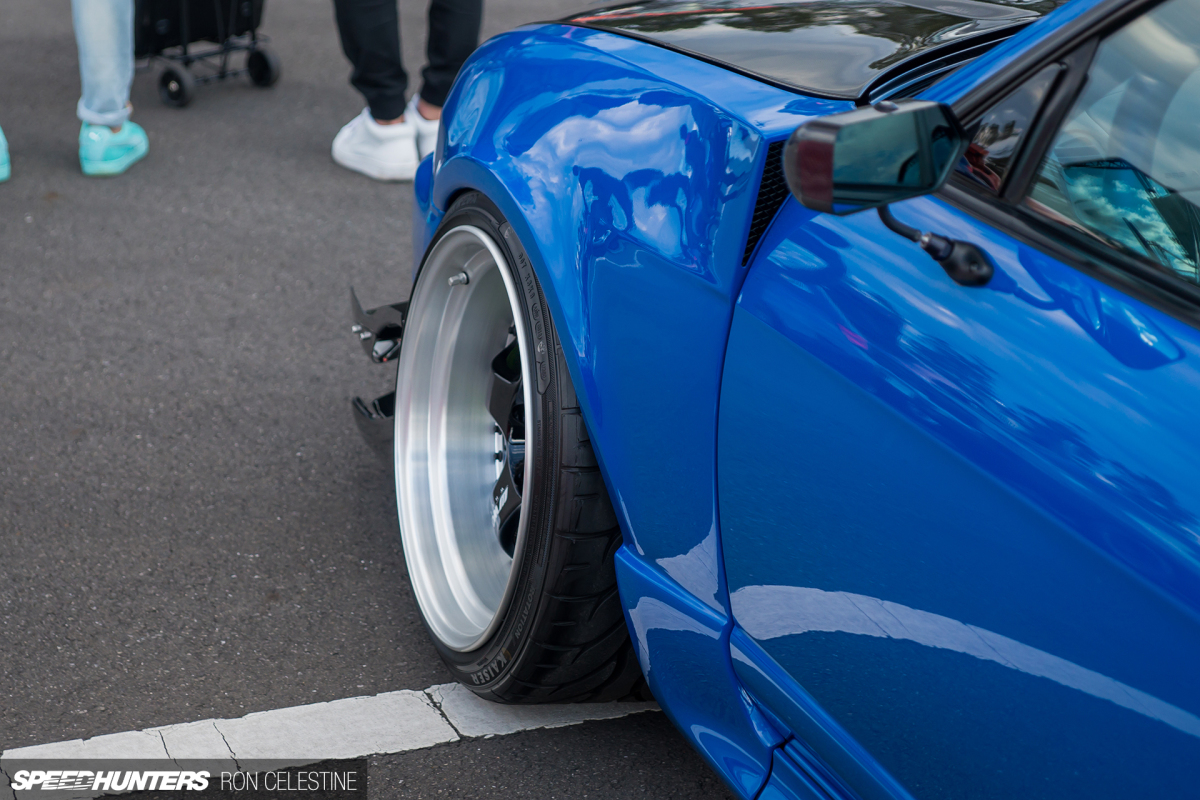 I don't think I could bring myself to go down this path if I owned an R33 GT-R (hell, any kind of GT-R for that matter!), but I can appreciate the owner's choice to create something unique. There's something about it being inches off the ground that makes it look, dare I say it, even more menacing.
Carbon fiber touches can be found all over this GT-R and that contrasts nicely against the deep blue paint. The Work Meister S1 wheels are a good fit too, and since this is Japan, the large carbon fiber GT wing is an absolute must.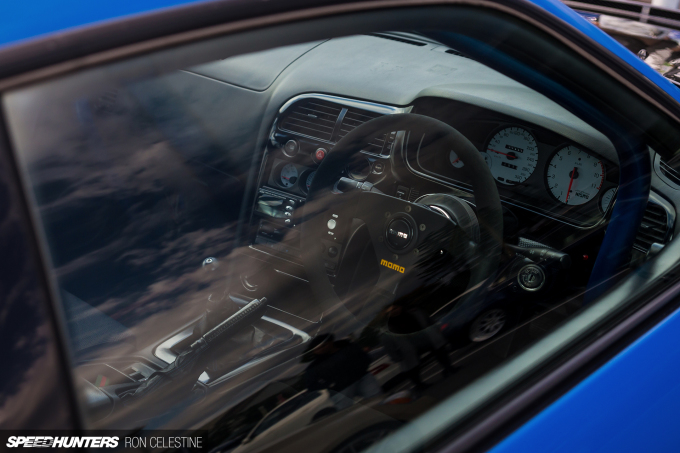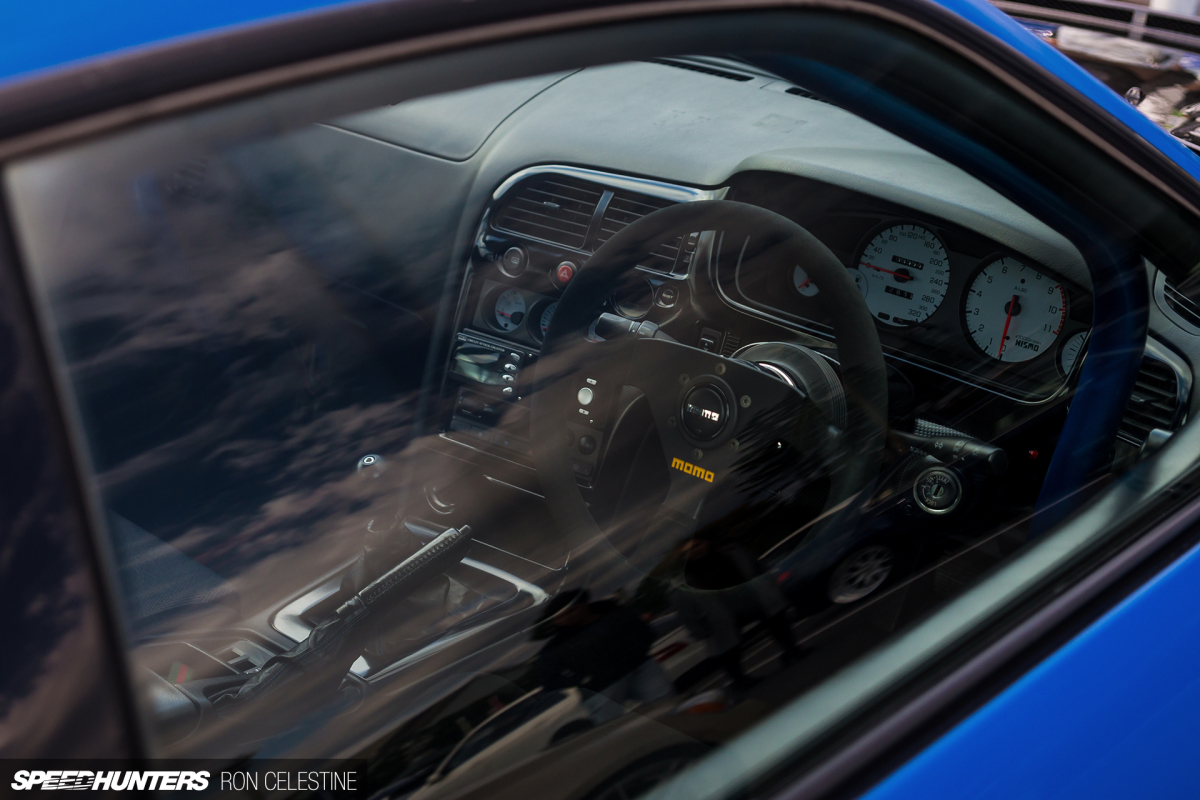 The interior has also been modified, but not in a way I expected given the car's form over function aesthetic. The rear seat and trim have been removed and there's a roll-cage, Recaro seats, MOMO steering wheel, and HKS EVC boost controller.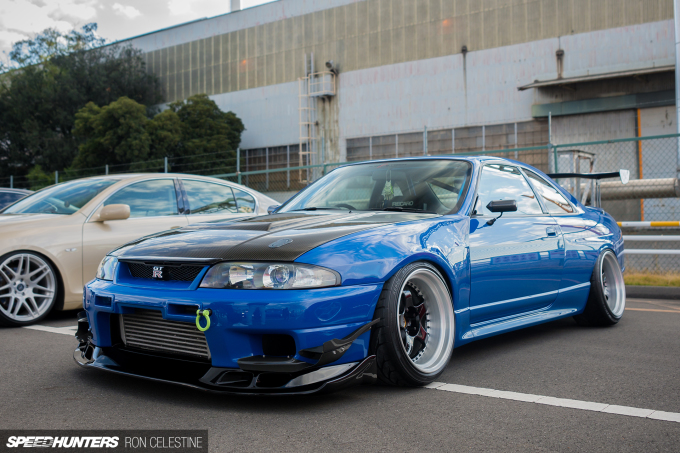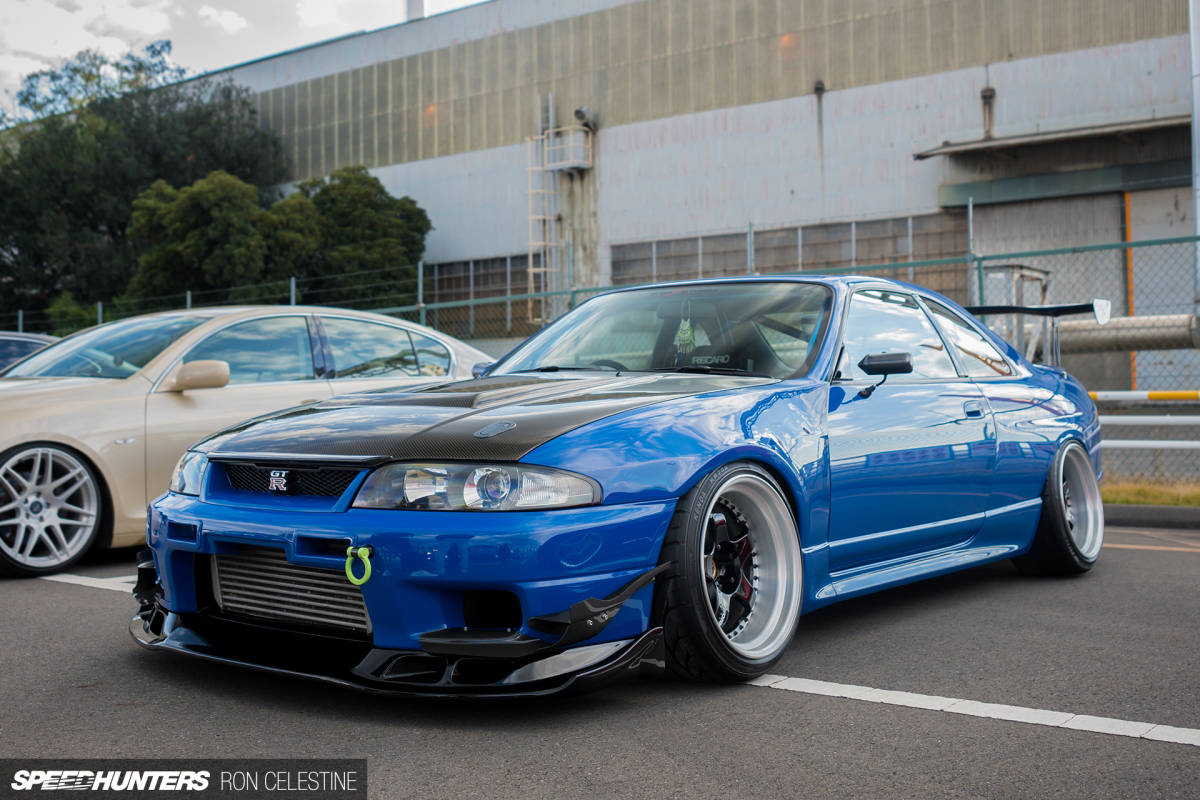 All in all, this is probably the most confusing GT-R that I've ever pointed my camera at. I would really love to hear the owner's thoughts behind it.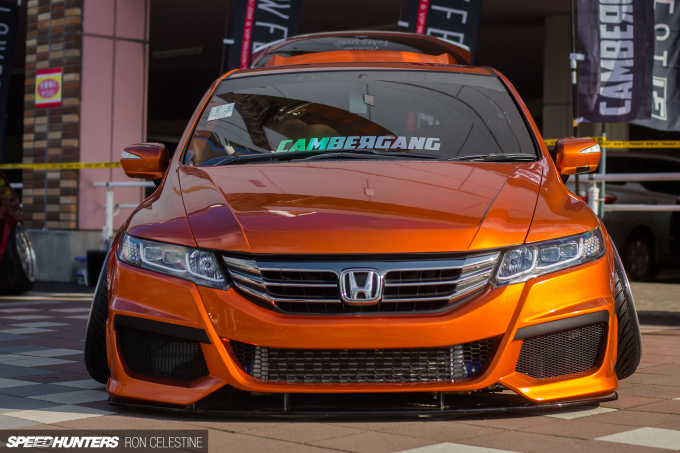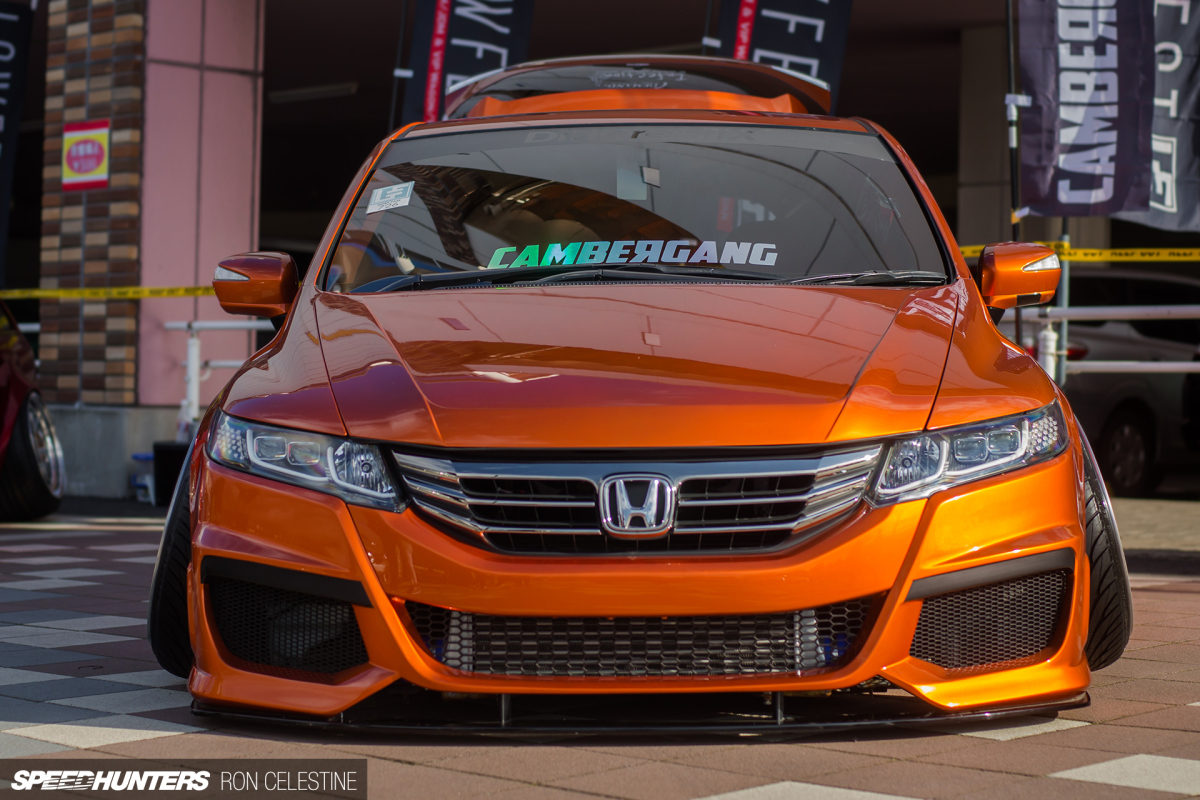 Last, but surely not least, something completely out of left-field.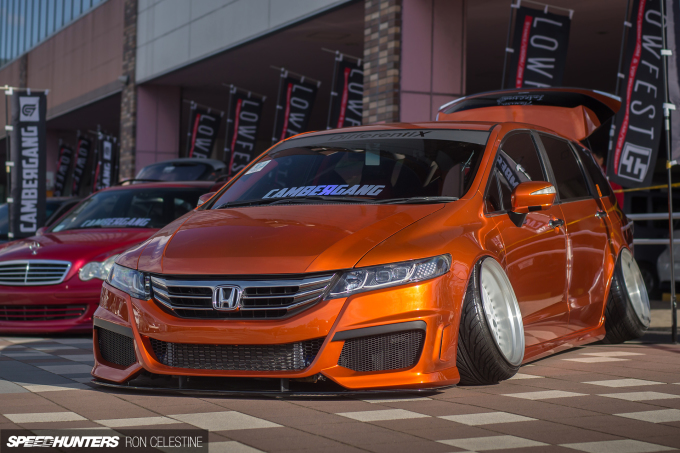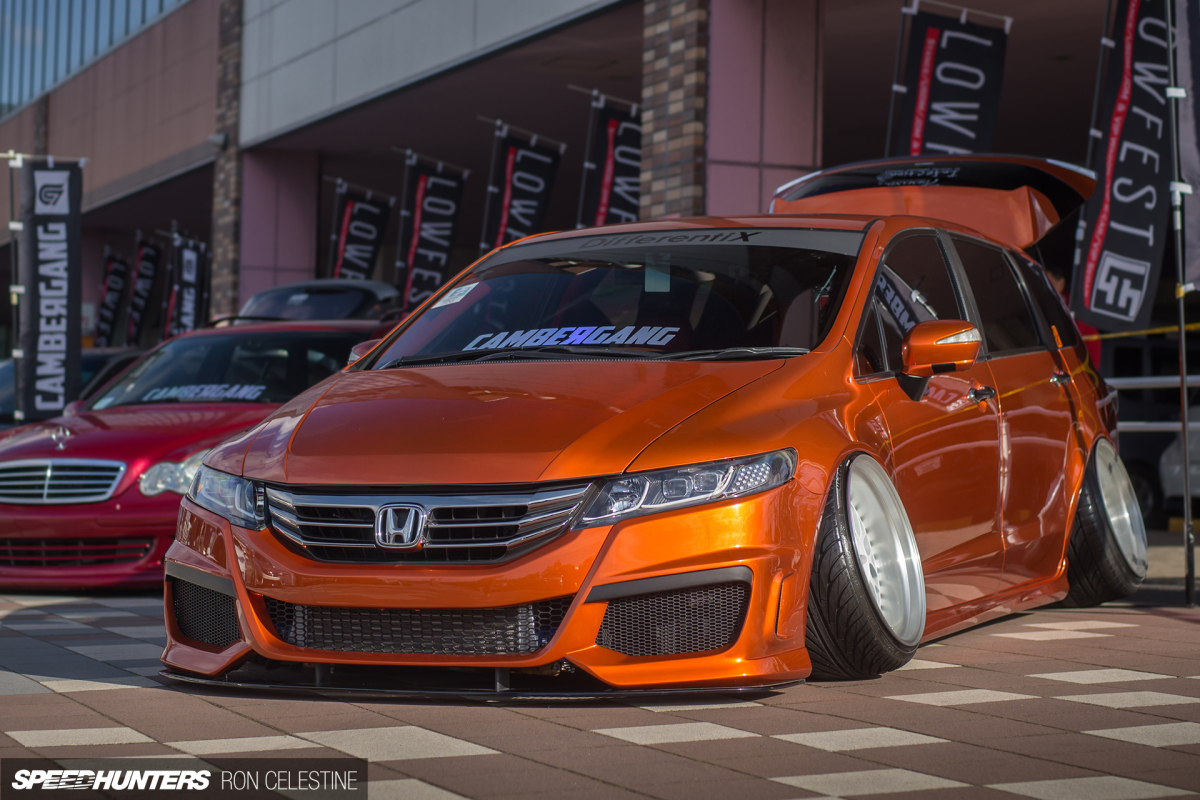 Japanese van culture has captivated me ever since I saw a slammed Honda Odyssey shooting up sparks on the Wangan a few years back. It's something so different and unique, and it sums up Japan in a nutshell.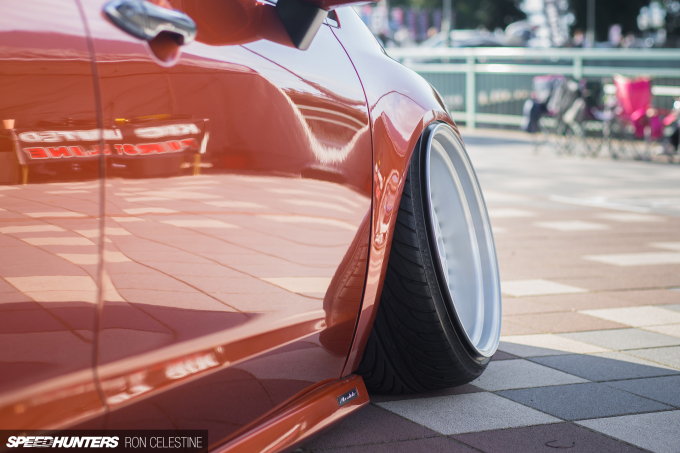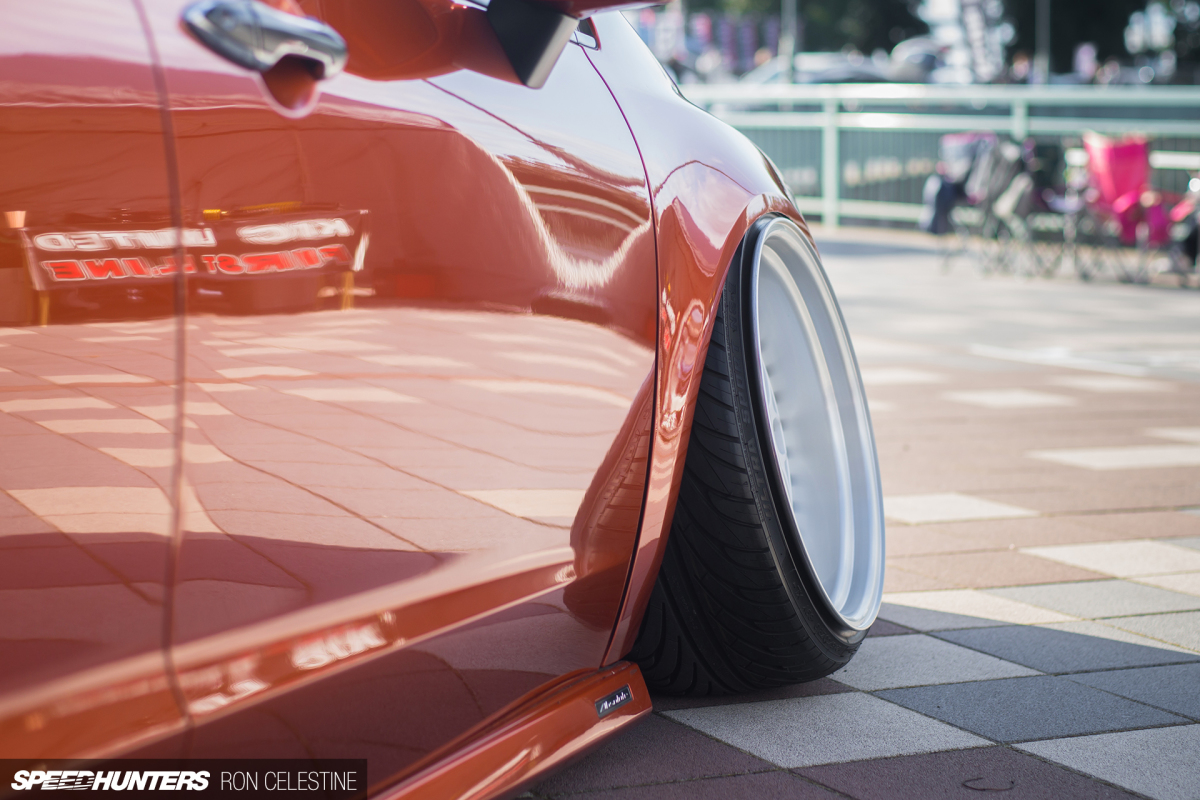 With restraint thrown completely to the wind, this RB3 Odyssey takes things to the absolute extreme. Since the car is static (yes, you read that correctly!), super-stiff springs keep the tires from getting in fights with the fenders.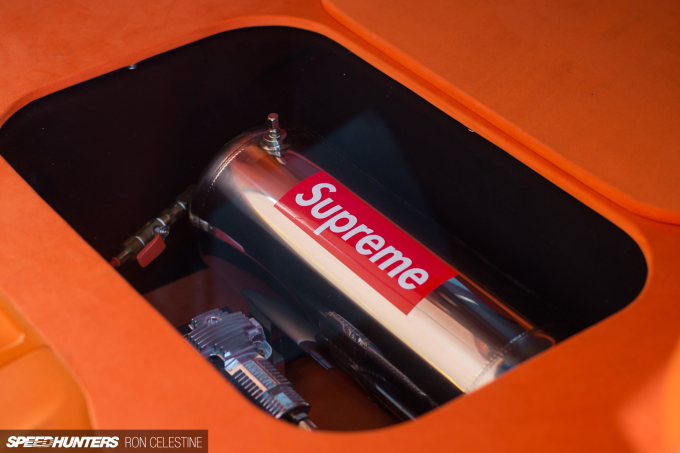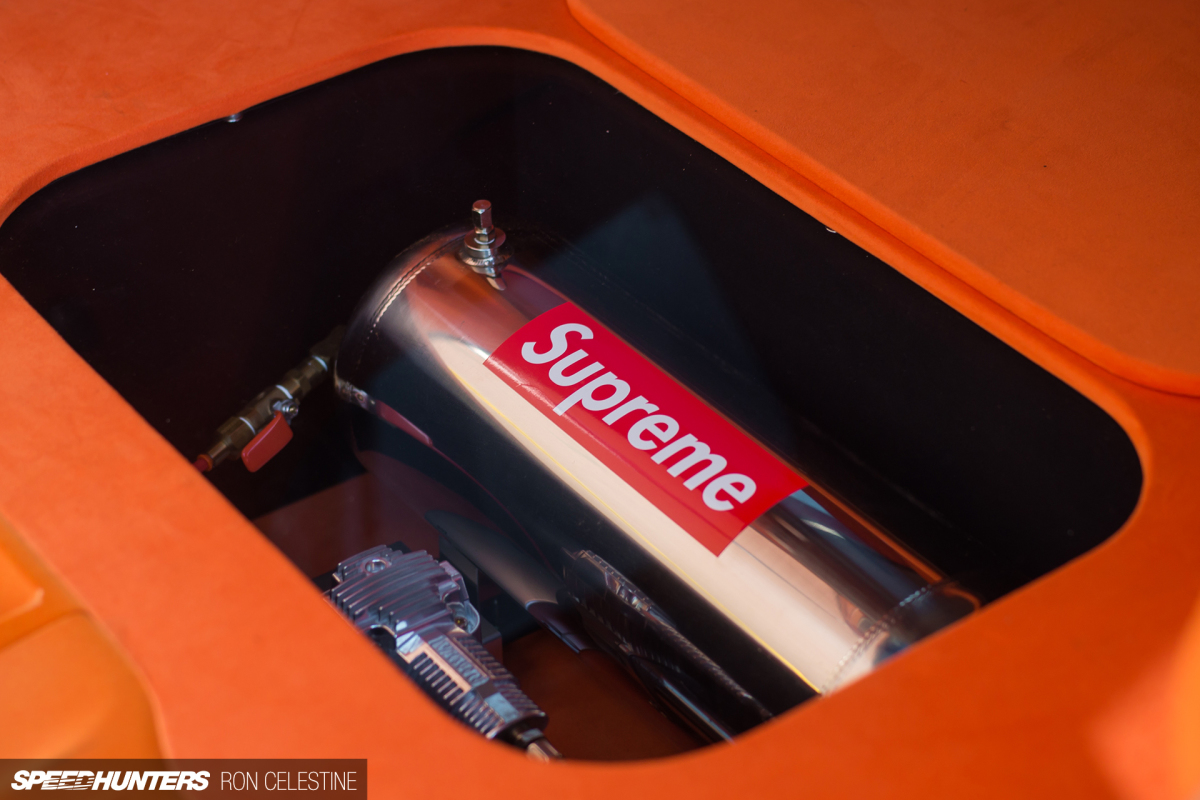 To get over cracks in the road, a tank in the rear supplies compressed air to operate the Roberuta Lifter System. When activated, the system raises the car just enough to clear small obstacles.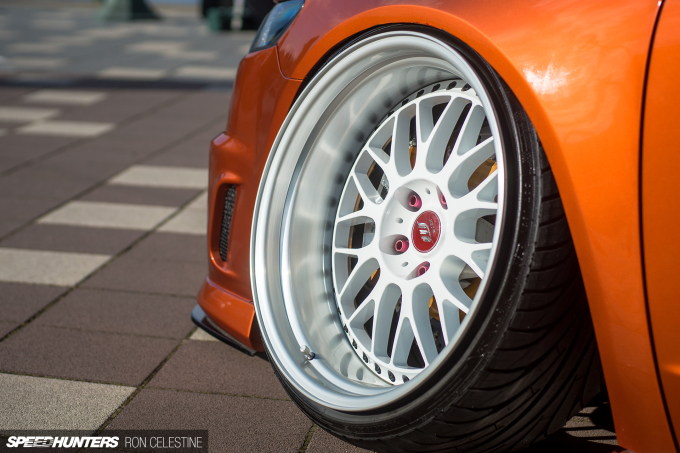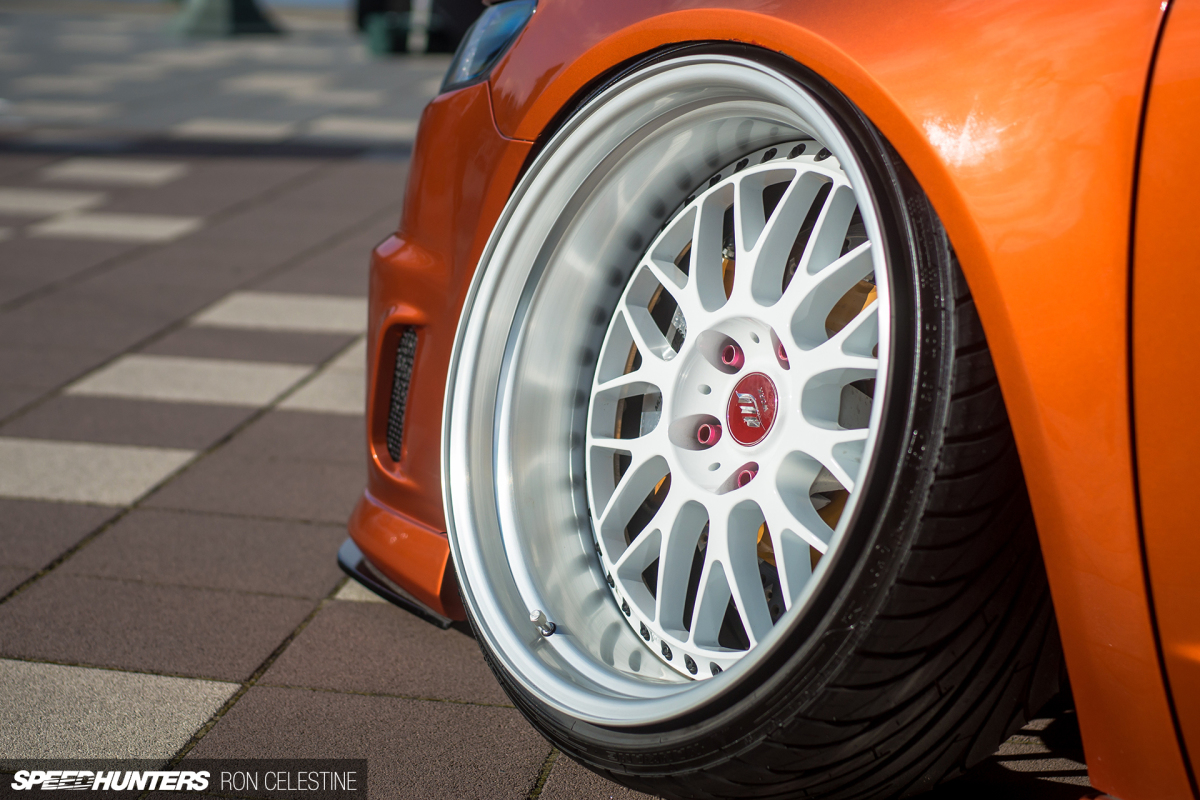 19-inch Work VS-XX wheels pull the visual aspect together.
To ensure the build was a complete show car, the interior has been fully customized to match the craziness of the exterior.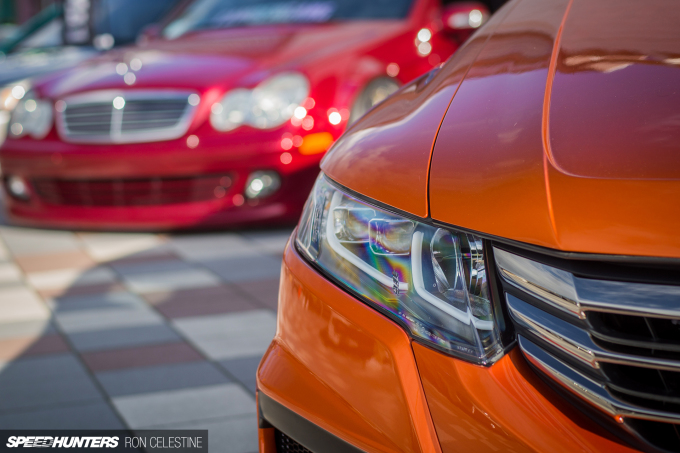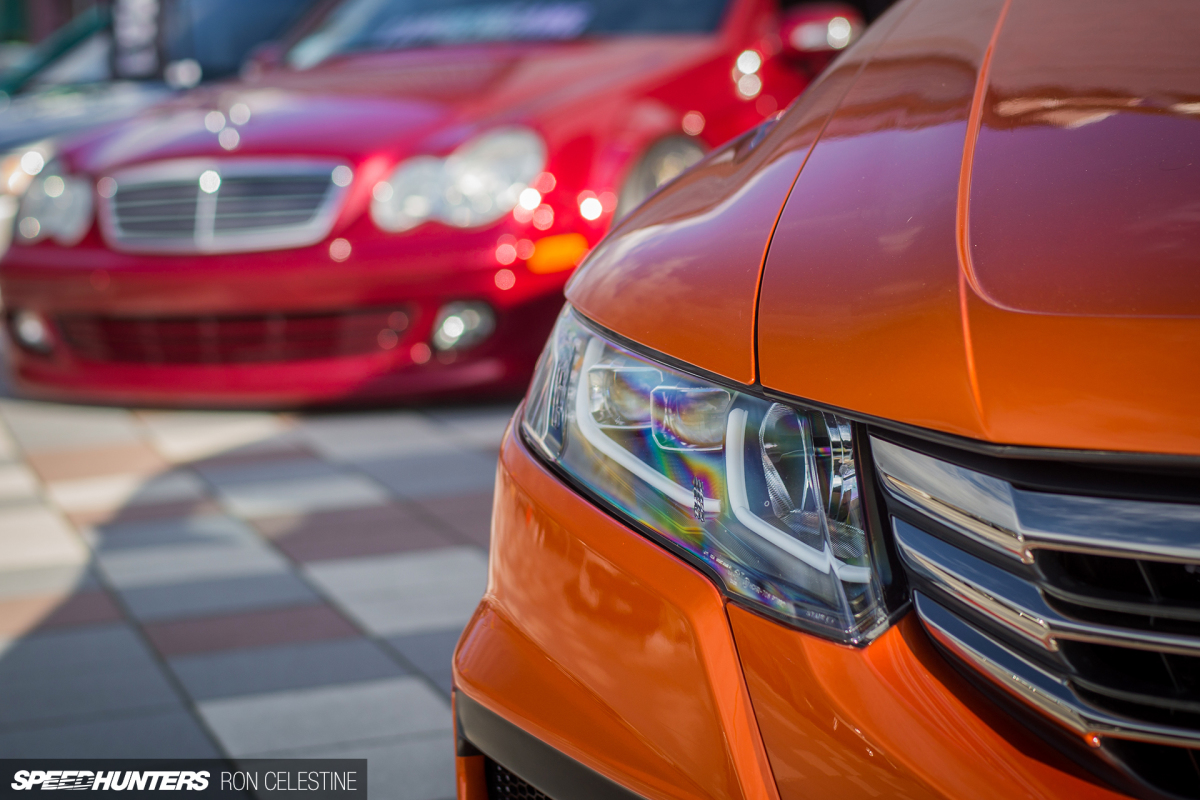 Ending on a high note, I'd be interested to hear what you think about Japanese van culture and builds such as this RB2 Odyssey. Are you as intrigued by it as I am, or is it just a little too far out there?
With the cultural exploration in full swing, stay tuned to see what some of the remaining 500-plus cars at Lowfest looked like.
Ron Celestine
Instagram: celestinephotography