It can be a little overwhelming walking past row after row of meticulously-built show cars. Such is the quality we're presented with these days, it makes me sad that I can't feature everything.
One thing I like doing, however, is hunting out cars that albeit different, share a common link – like the two S13s I'm about to show you. They couldn't be more apart when it comes to style and looks; the only thing they share is the fact that they are based on the same Nissan S13 platform. Let's start with this Silvia K's, a car that instantly became one of my favorites at last week's Wekfest Japan event in Nagoya.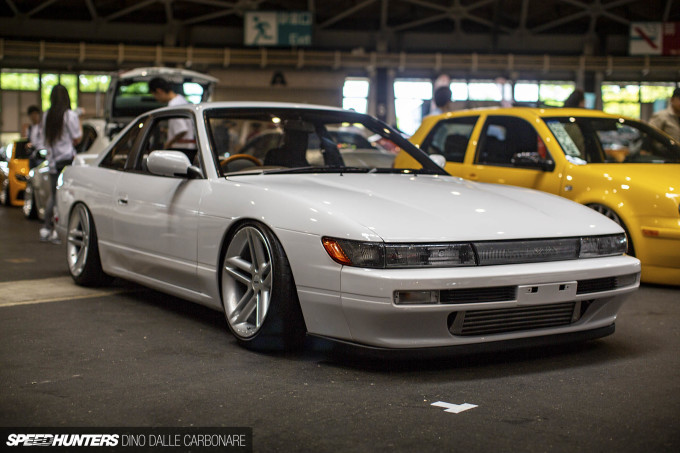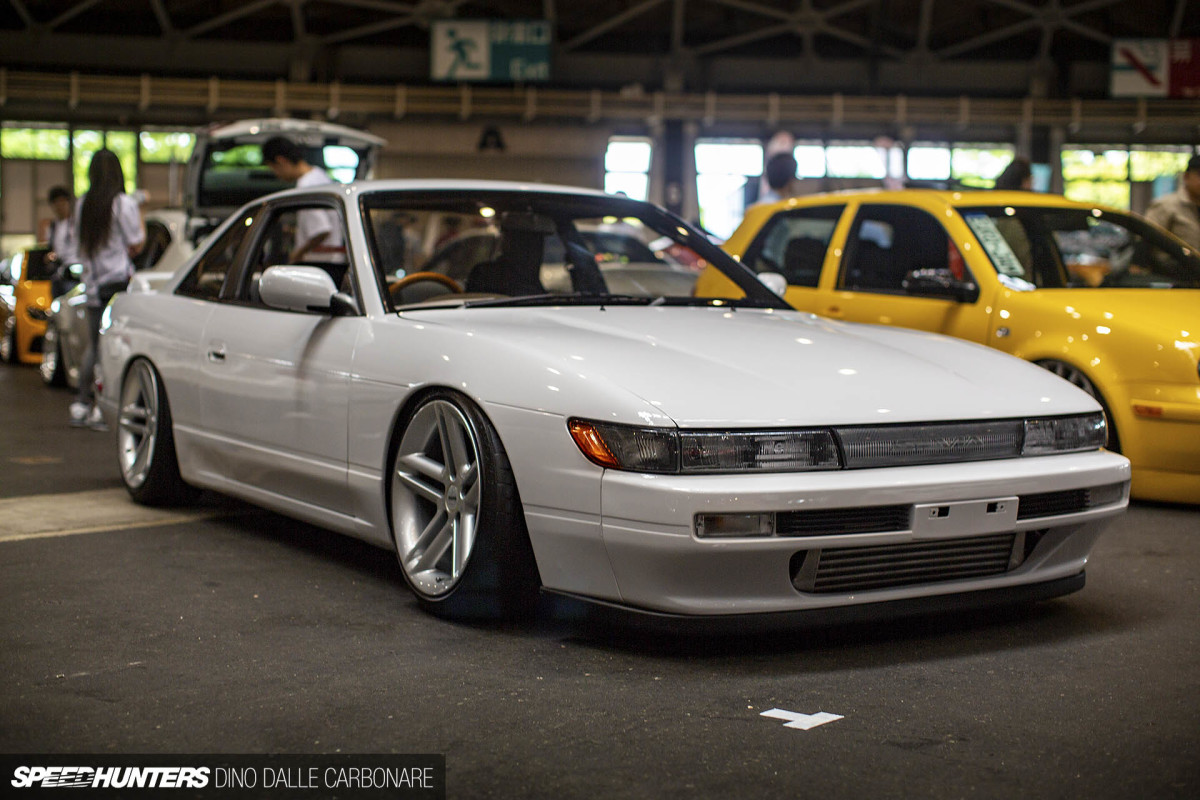 I'm a sucker for clean and simple S13s and this 1993 model is precisely that. It's a little time capsule from 25 years ago, with a few bits and pieces added for spice that end up making it look extremely relevant and appreciated in today's diverse Japanese customizing scene.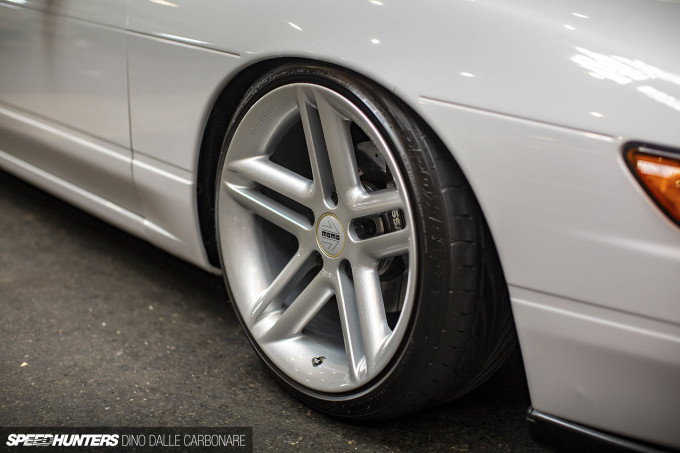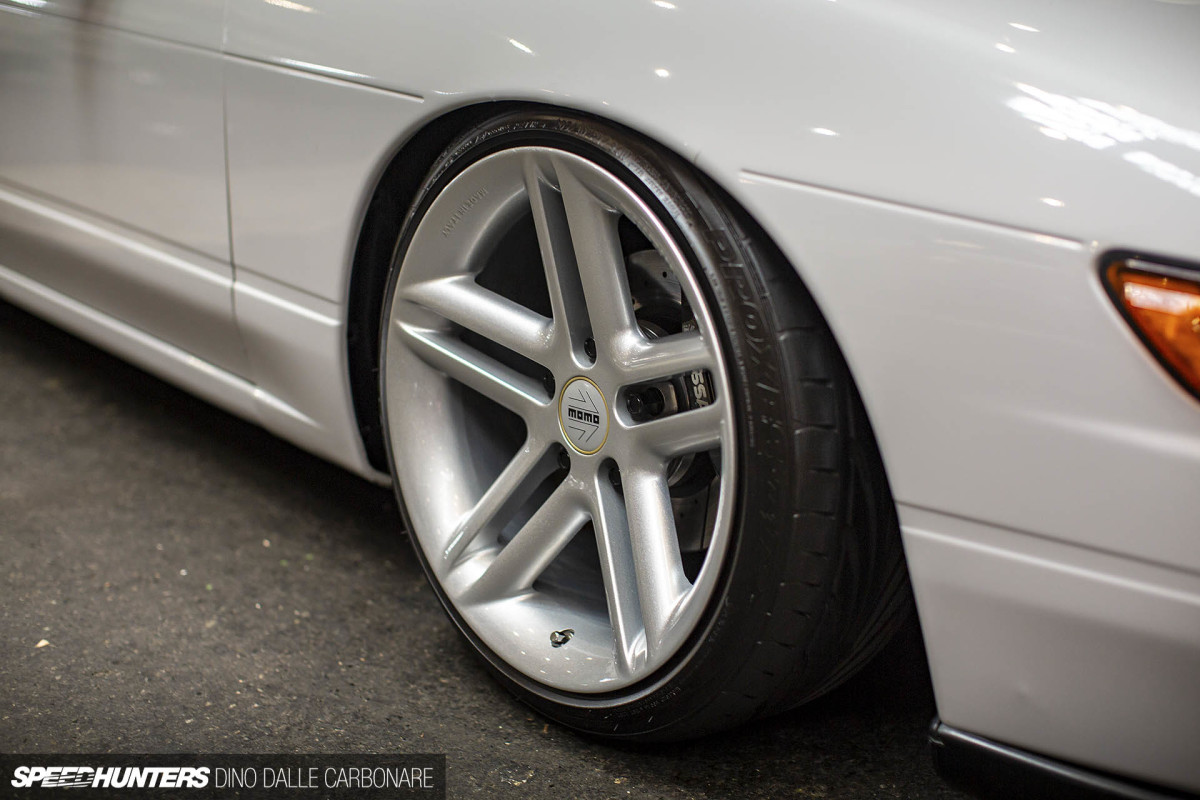 The 17-inch Momo Arrow wheels are what grab you first; this is an old school rim that to me is more synonymous with cars like the BMW E36 or some other European sporty hatch of the same vintage. I haven't seen them fitted to many Japanese cars, and definitely not an S13, yet the result here is unexpectedly fresh. The roundness of the concave split spokes are a great match for the angular yet rounded nature of the Silvia's design.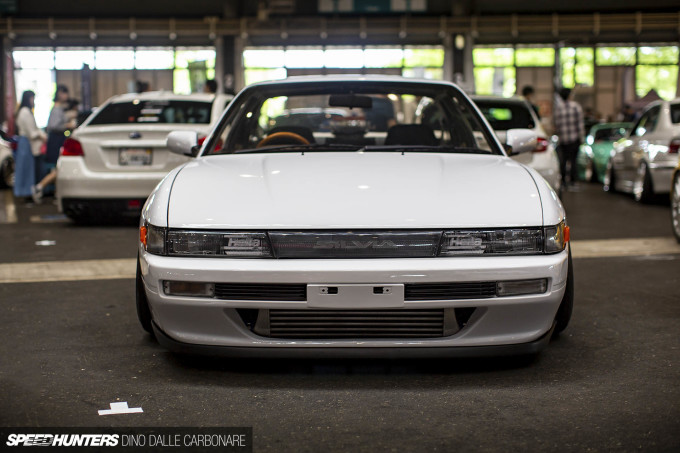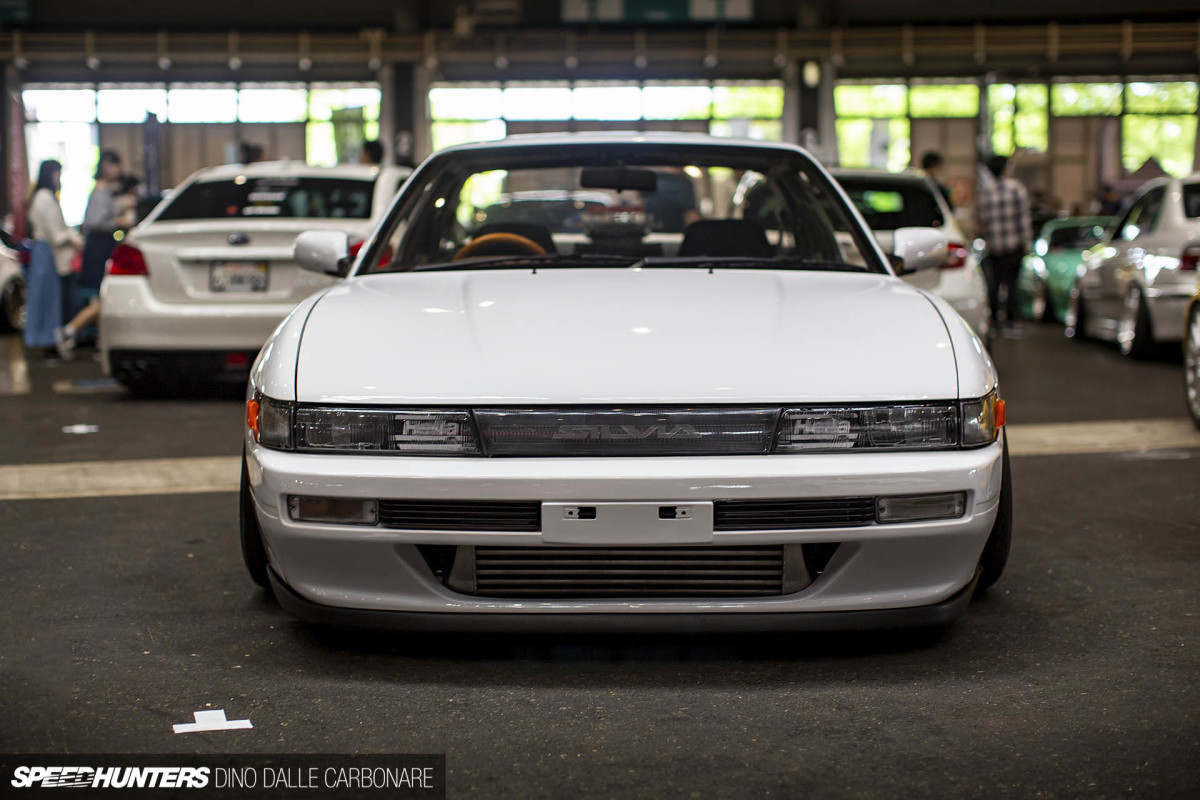 A few touches have been added to make the Silvia really stand out, including USDM front and rear side markers. The paint is an off-white hue borrowed from the R60 Mini Countryman.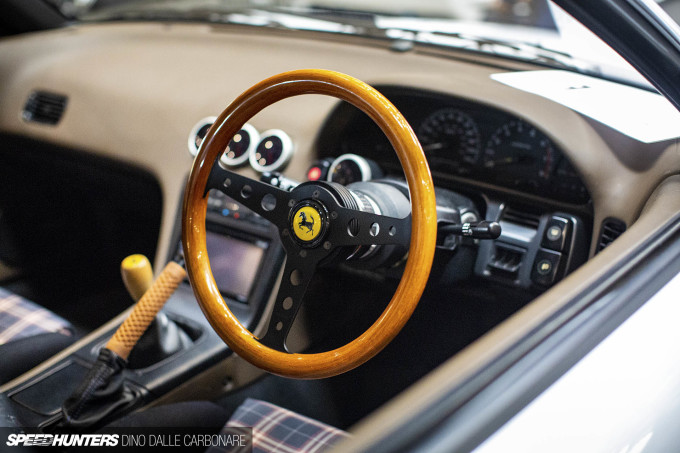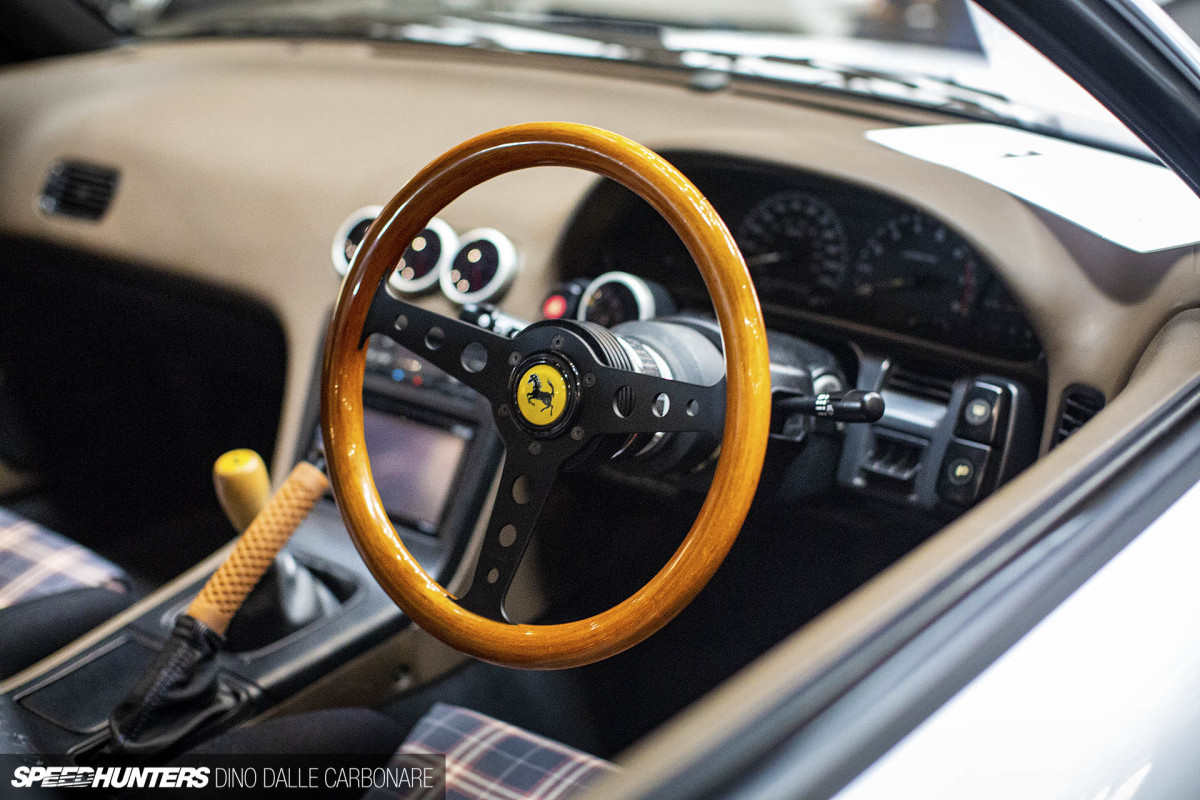 Inside, things are taken further with tan trim panels and dashboard to contrast against the white exterior. I really love the wood steering wheel with the Ferrari horn button, and the USDM dash cluster conversion.
Elsewhere you'll find tartan fabric for the center section of the Recaro front seats and USDM 240SX rear seats. There's also a Ferrari wood shifter to match the steering wheel.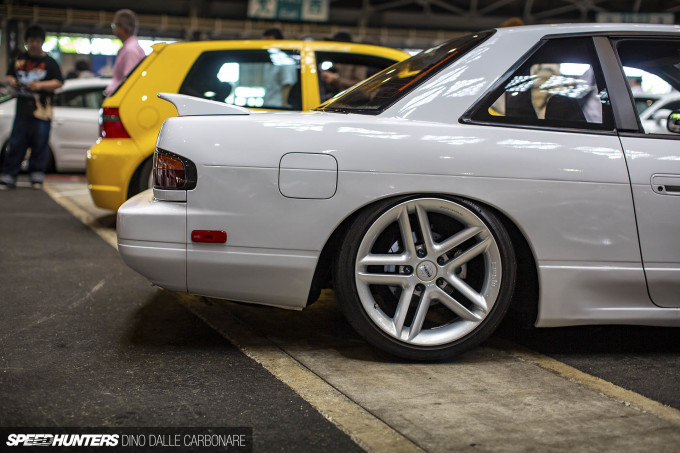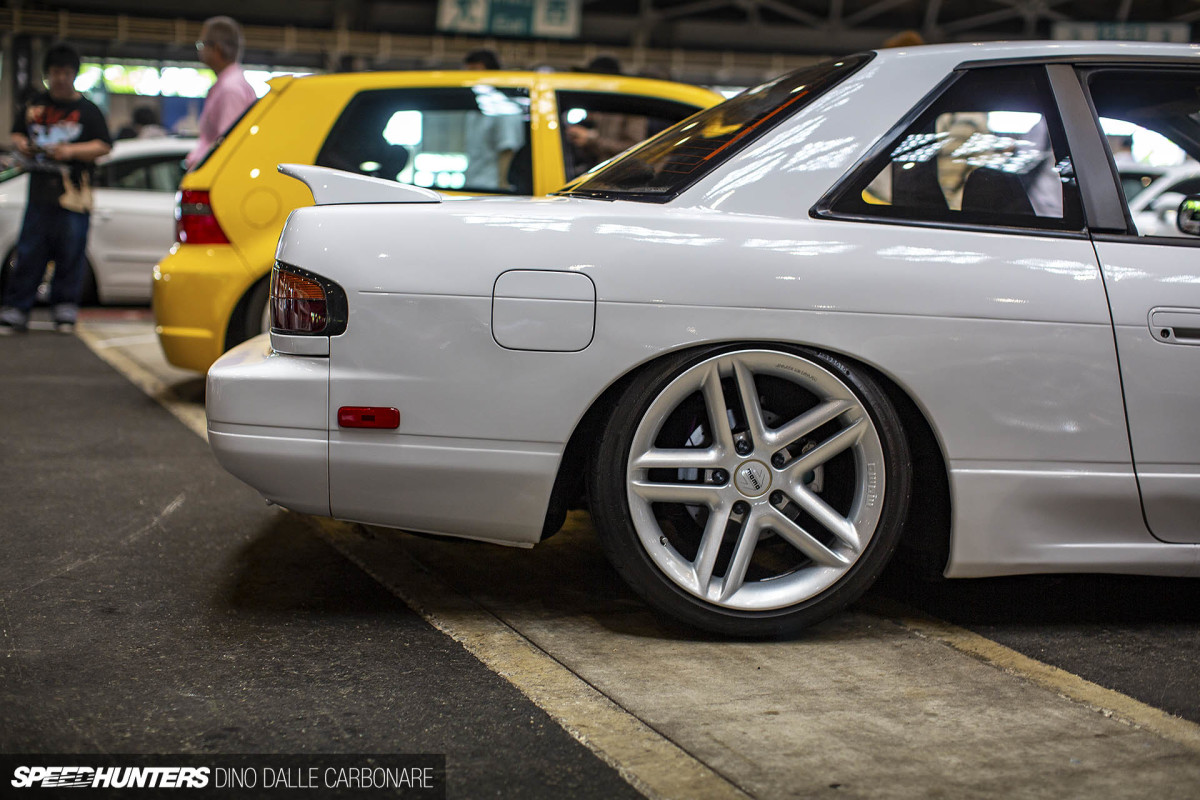 The rear of the car is highlighted by the aggressive way the wheel and tire combo tucks inside the fenders.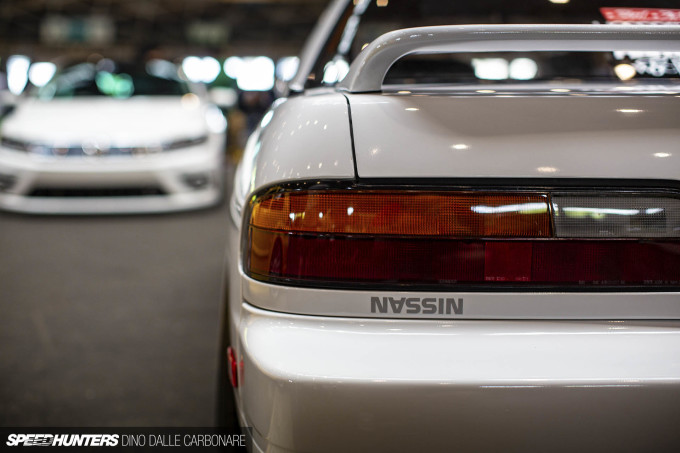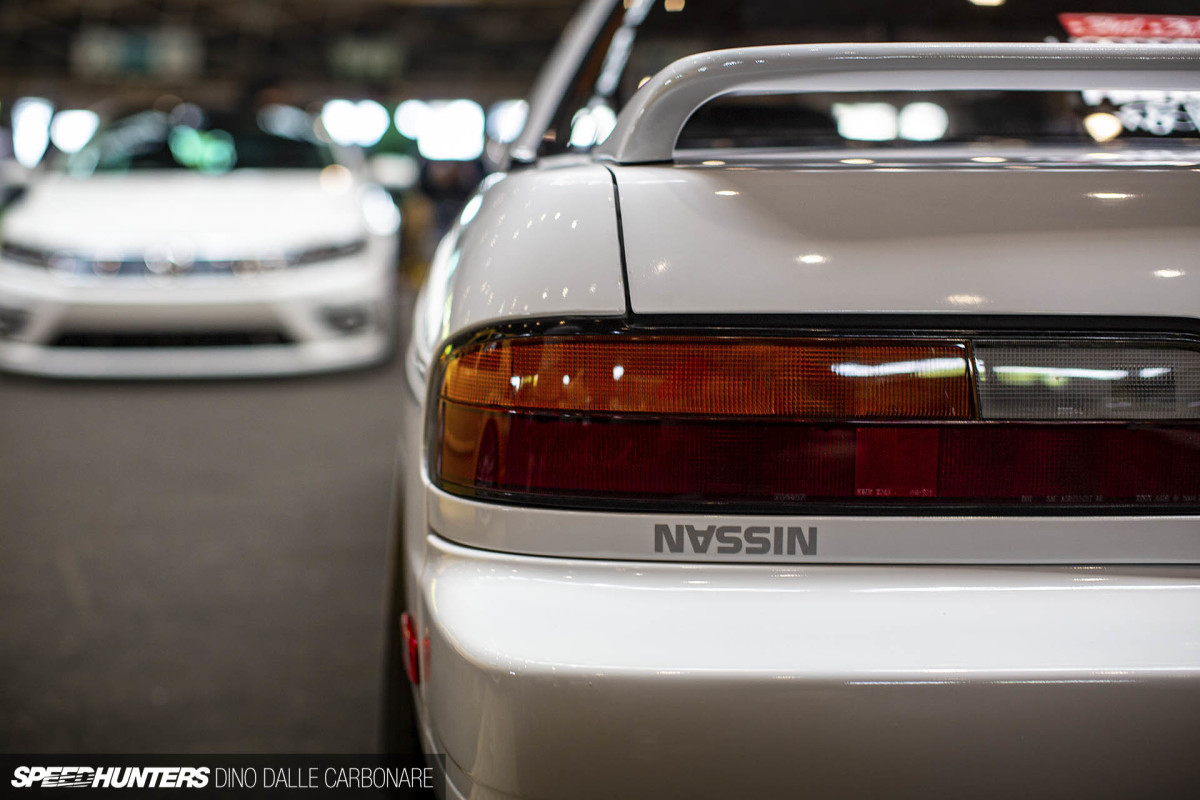 This is one mixed up S13 Silvia, which is why that upside down Nissan logo on the rear is a perfect addition.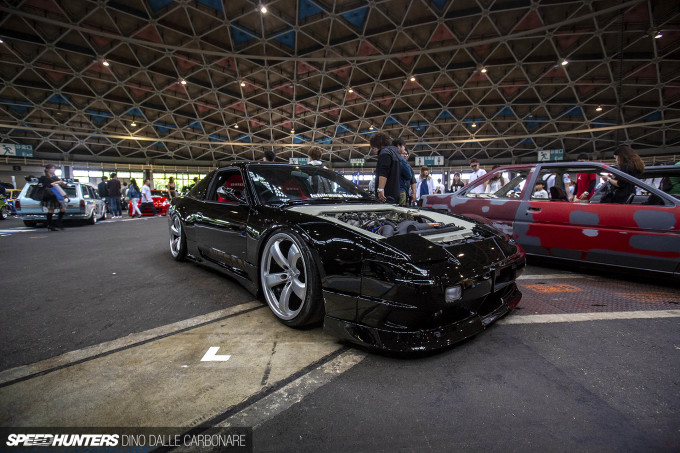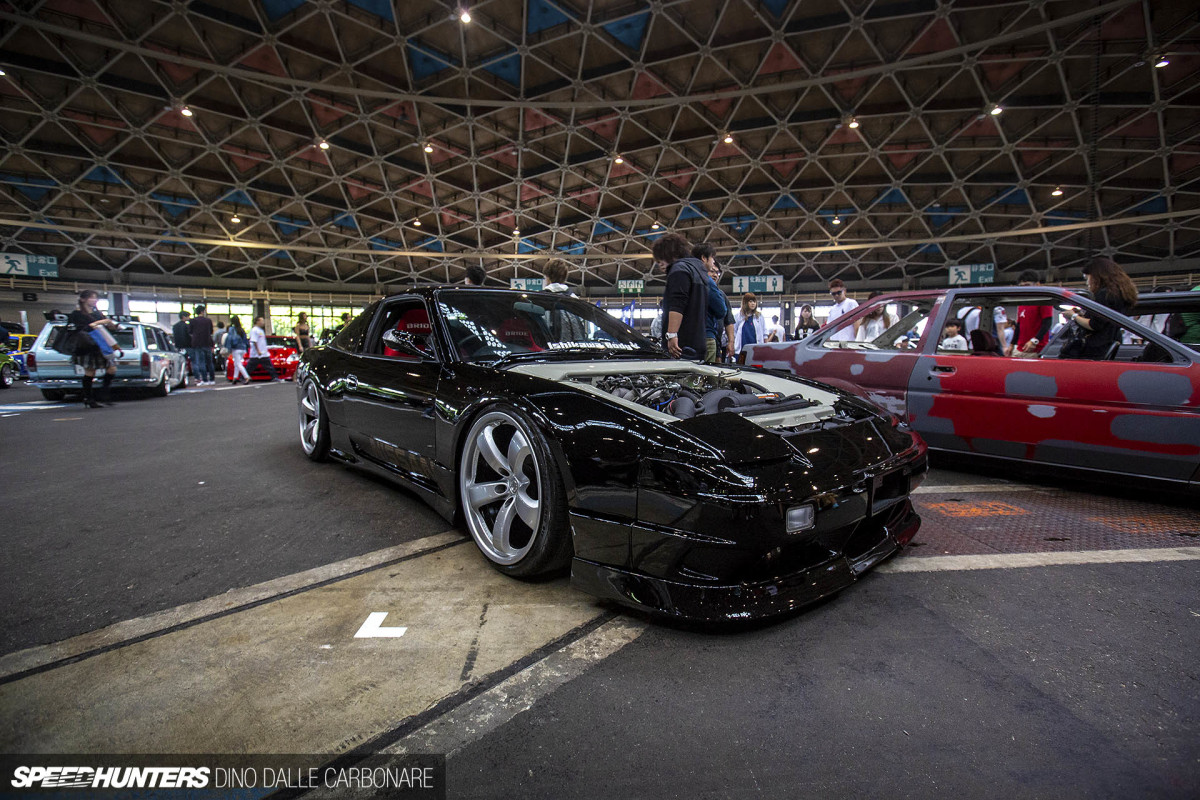 Next up, something totally different. This RPS13 180SX was built by Ishikawa Body, and is geared more towards custom fabrication thanks to the gently widened front and rear fenders all done by Ishikawa-san himself in good old fashioned metal.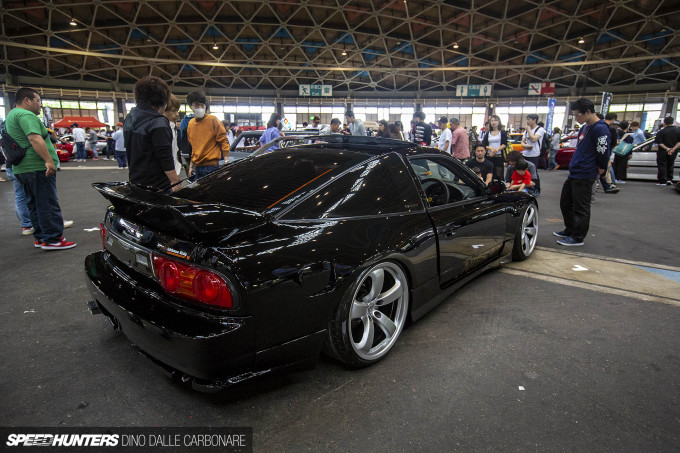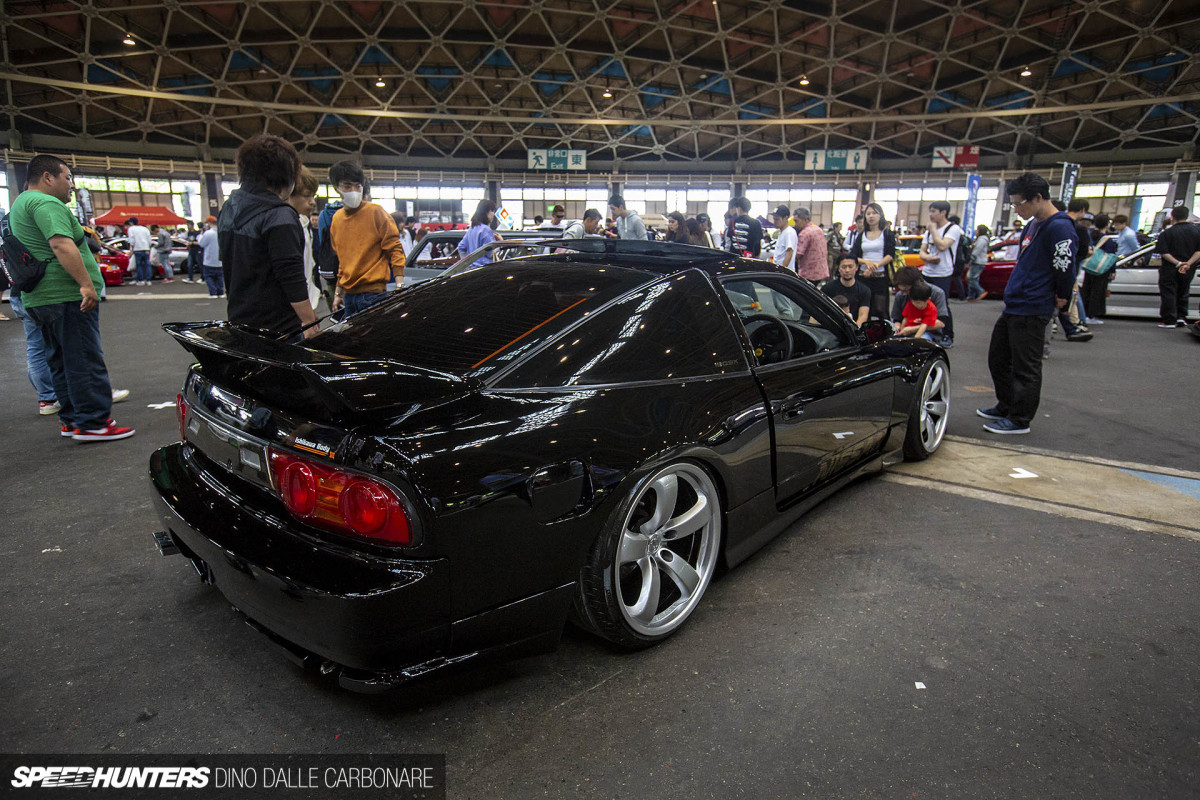 If you asked me what the next thing I'd want to see happen in the Japanese scene would be, this car would be a hell of a good starting point. I would love to see more fabrication and more people taking the time do work with metal rather than going the bolt-on FRP route. Don't get me wrong, there's definitely place for for plastic, but for cars of this level, and for someone out there trying hard to do things differently and properly, metal really is the only way to go.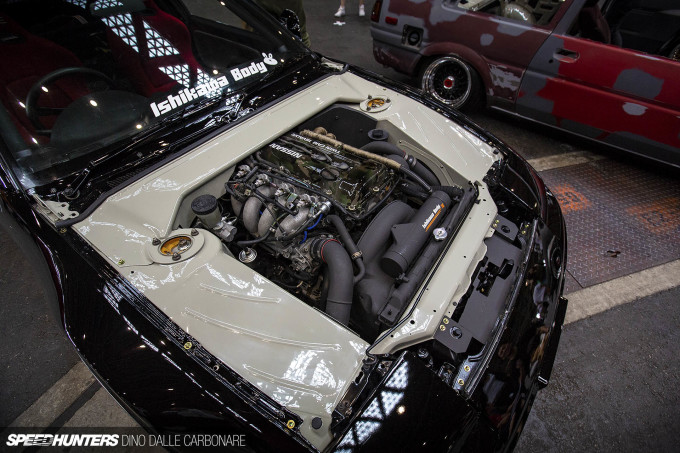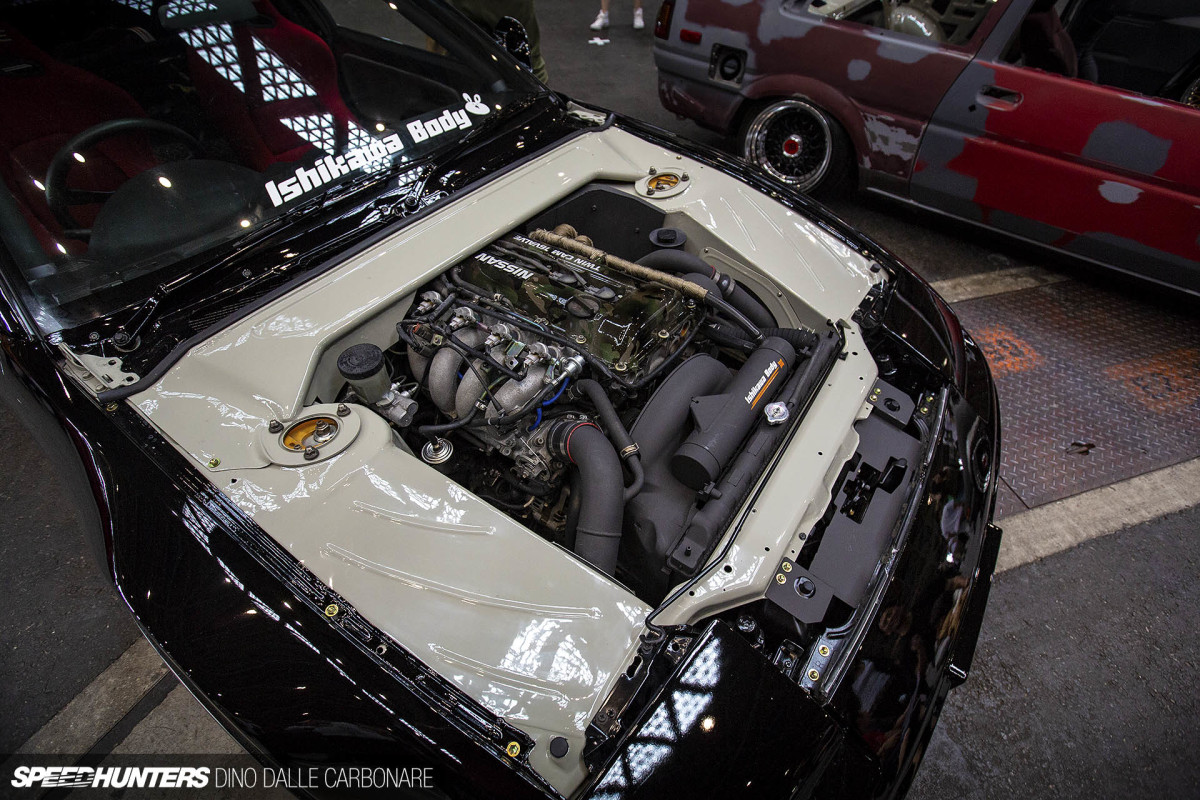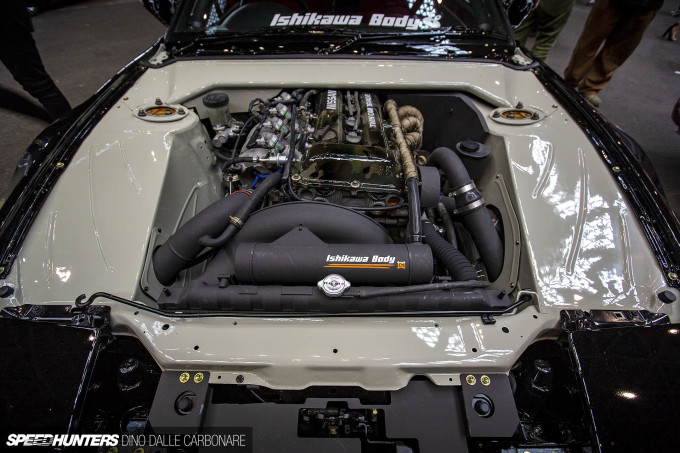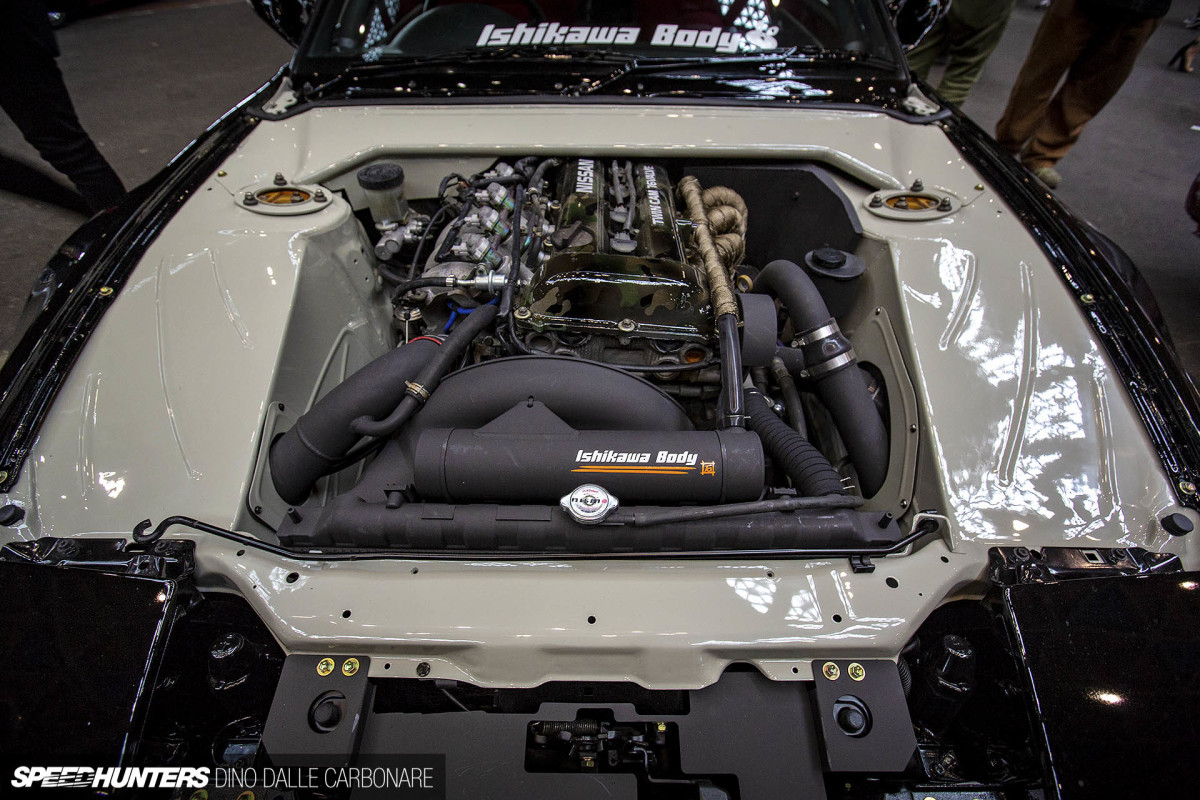 The fenders are a superb touch and one detail you really have to look at carefully to fully realize what's been done. However, under the hood (obviously removed for the show) the custom metalwork is totally evident. It's all been done with an emphasis on presentation and design, making the camo-covered SR20 really stand out. I'm not entirely sure that the matte finish on the piping and other components was a good match though.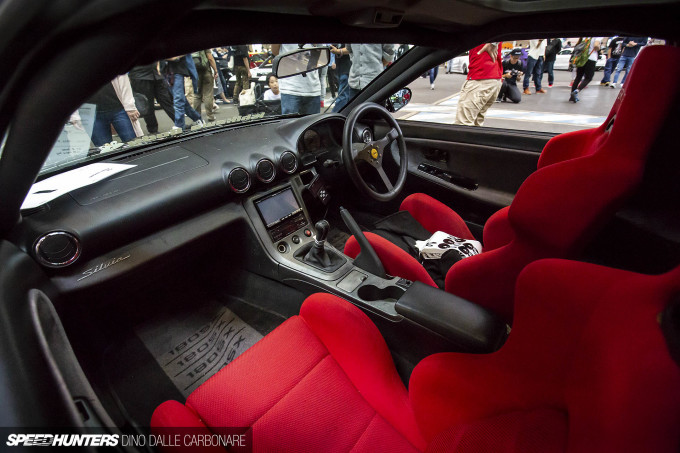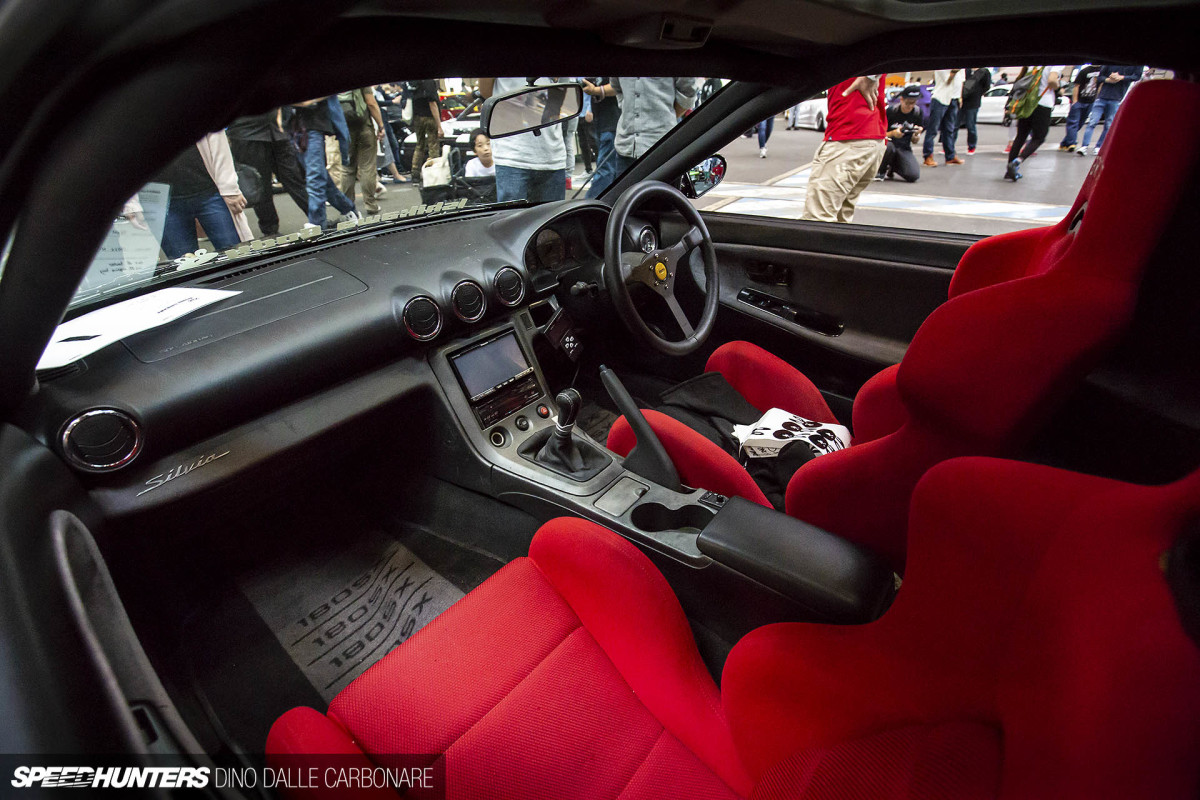 I have to admit, I didn't spot it when I first peeked through the passenger side window. Can you see it?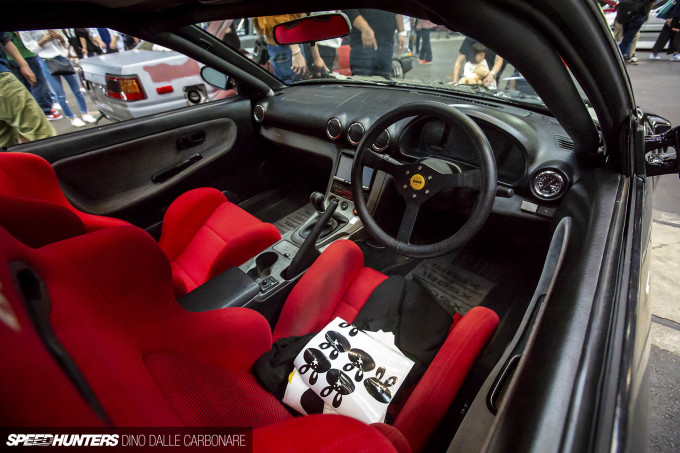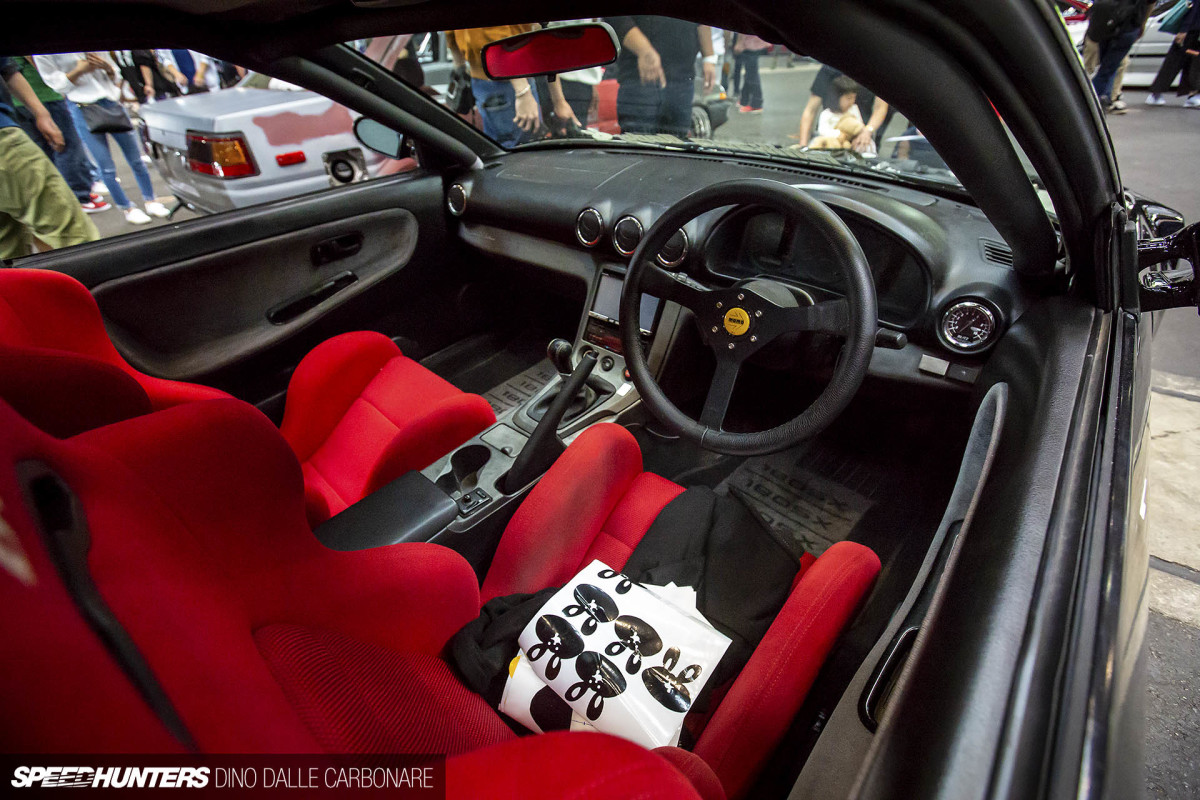 We've seen a lot of parts-swapping and mixing and matching between S-chassis cars, but I've never seen an S15 dash swap executed quite as cleanly as this. In fact, I can only recall seeing one in the past. Here it's something that's really elevated the quality of the build.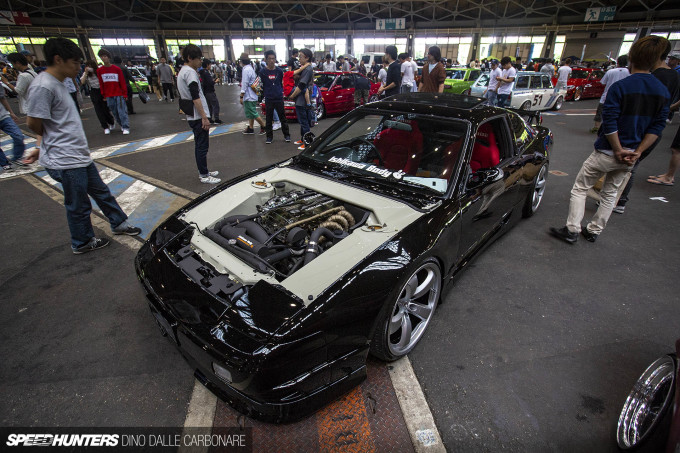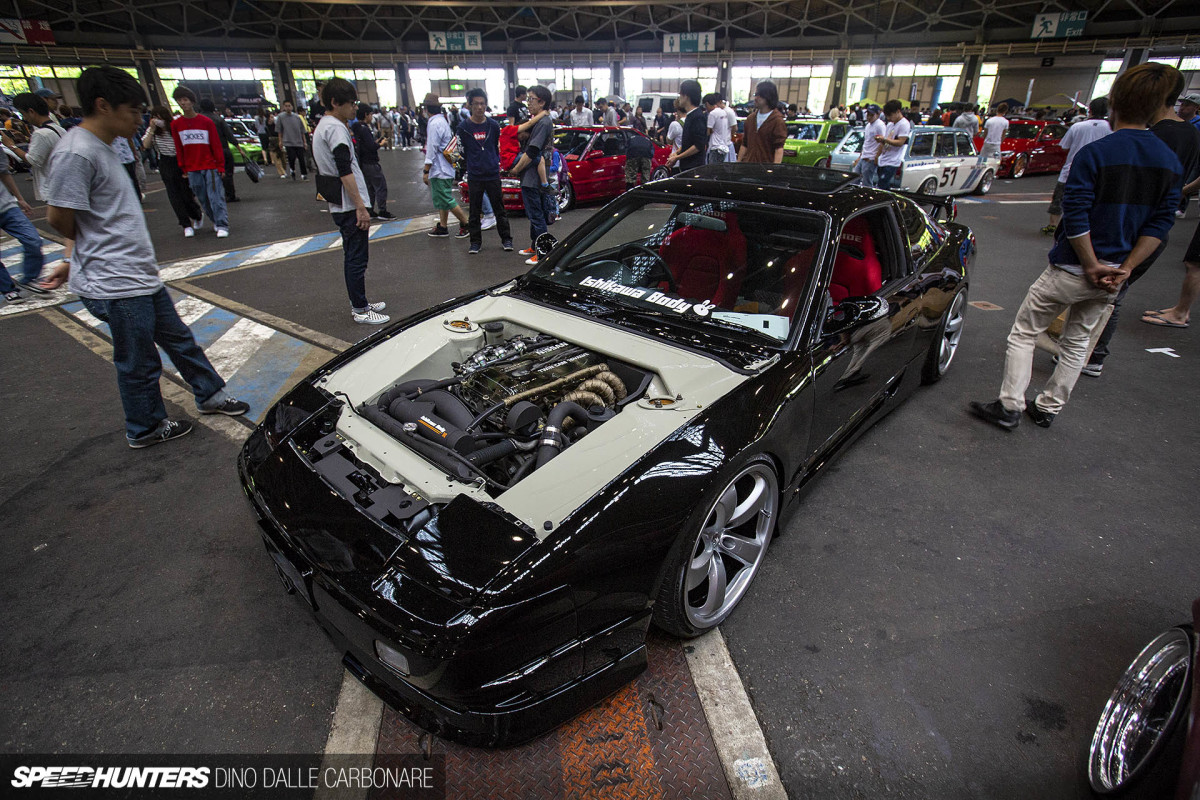 Then we get to the choice of wheels. Never have these RAYS-made 350Z 5-spokes looked so good, right down to how the three little embossed squares that Nissan put on each spoke have been shaved off and smoothed over.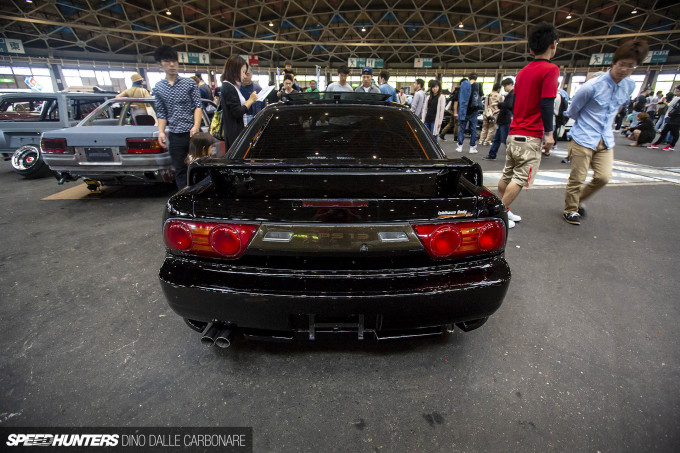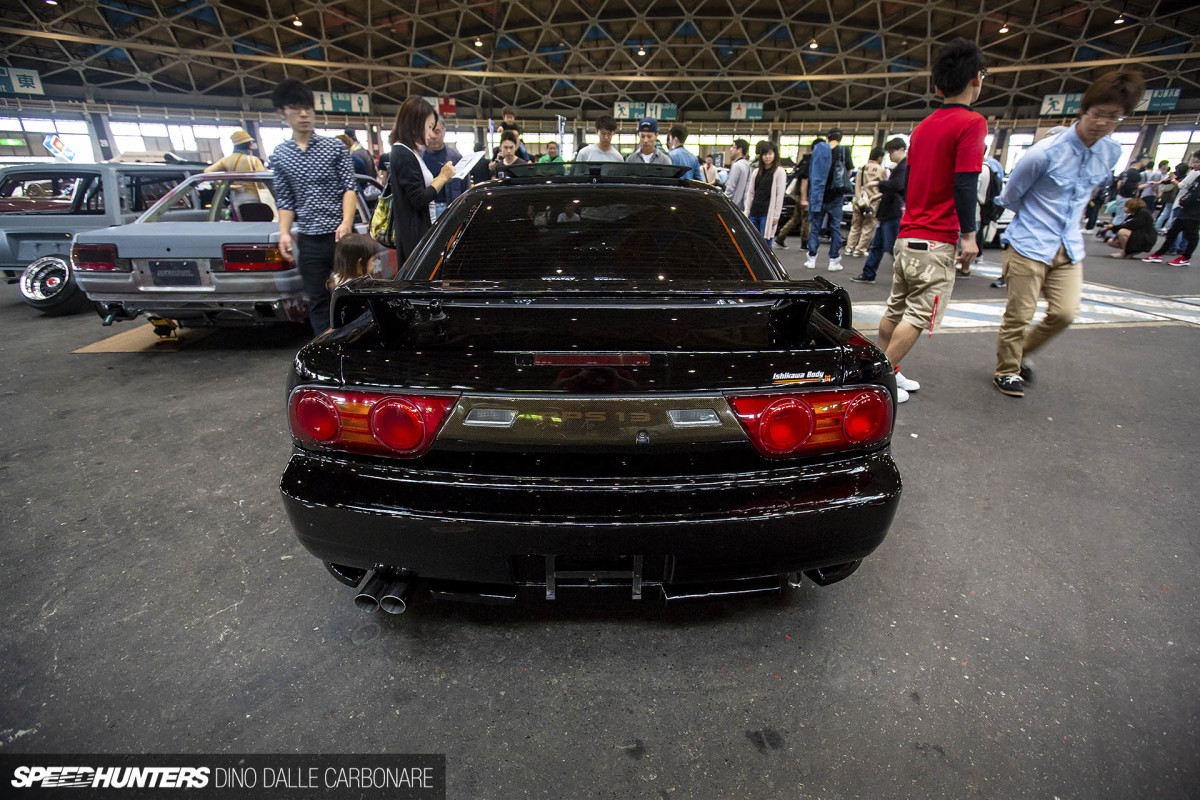 Very different flavors for two S13s. Now it's over to you to choose which one you prefer… I still haven't made my mind up!
Dino Dalle Carbonare
Instagram: speedhunters_dino
dino@speedhunters.com