Found In Tokyo, Reimagined In The Digital Realm
We car guys excel at the hypothetical. It runs through our veins, daily, by the hour.
Read a story on a cool project car that sparks your interest and you start looking at your local classifieds or running through cheap potential base cars on Craigslist. When a new car comes out, you start going through tuner websites looking at all the possible options to get more power, or tighten up the way the car looks and sits. It's something I've touched on many times before.
But we are here to dream, and what's the harm in it? It keeps us sane and keeps the passion flowing, and even more so when you've got someone as talented as Ash Thorp on hand to turn a daydream into digital reality.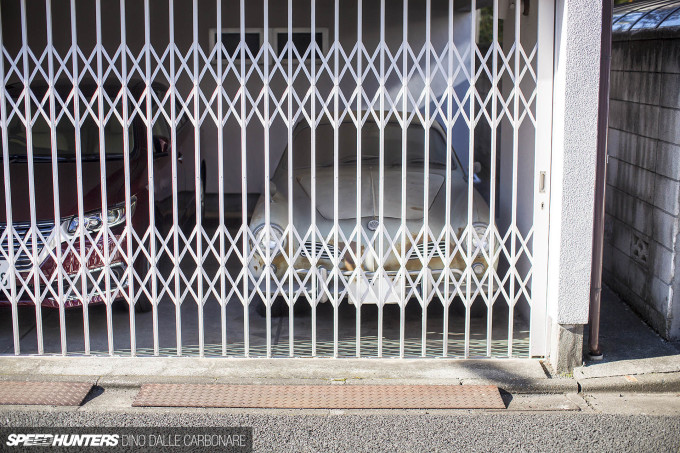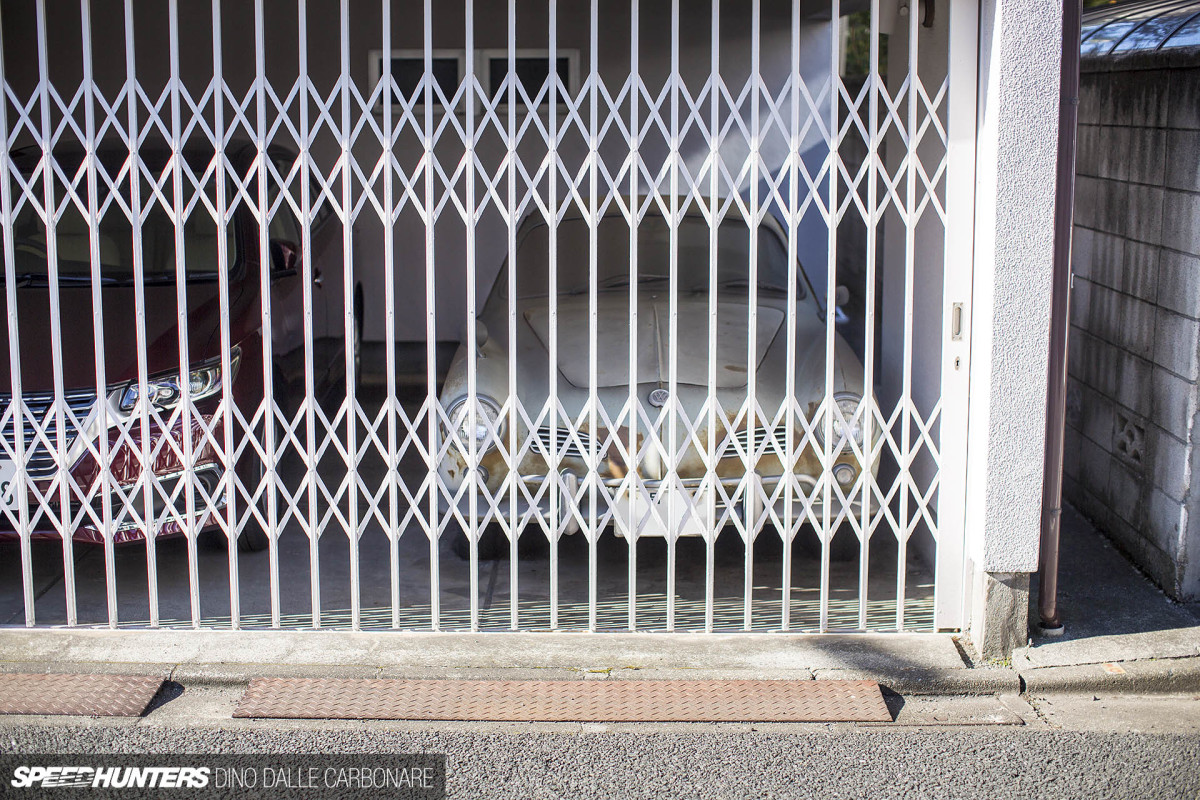 A few weeks back I mentioned that we teamed up with Ash on a series of posts where you, the reader, could let us know what cars you'd love to see taken to the extreme of tuning. Ash kicked things off with the Volvo 240, a car we've often seen fettled with in Scandinavia, but one that's never really given the high-end tuner or even motorsport approach. We were shown what is possible, and with that in mind I had to take first dibs on giving Ash a base car to work on following another abandoned car discovery I made in Tokyo.
Not too far from the Ferrari 456 I was tipped off about, I stumbled across this Volkswagen Karmann Ghia. While it's not actually abandoned, it looks like it hasn't been touched in decades.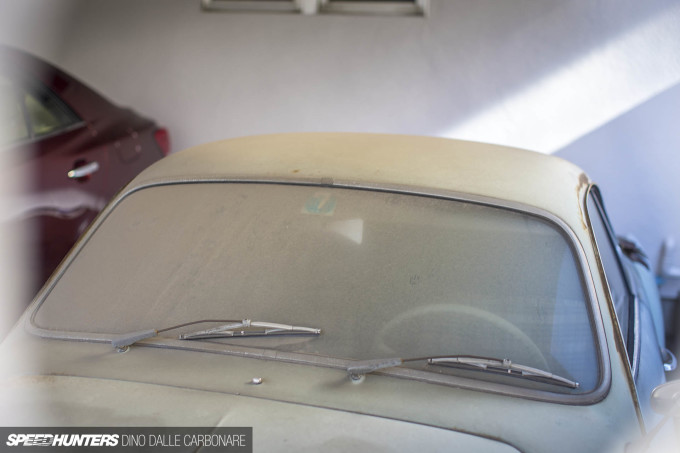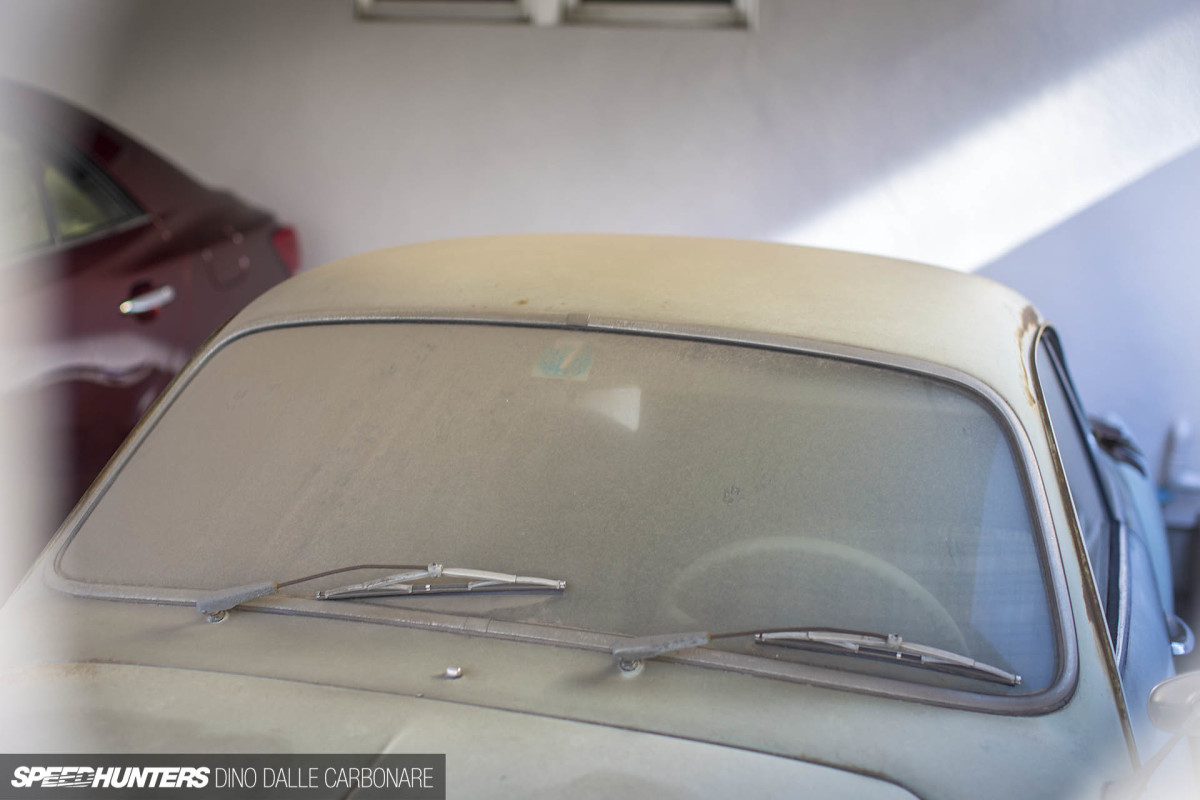 There's no doubting the lines penned by Ghia are some of the most iconic out there, but what if?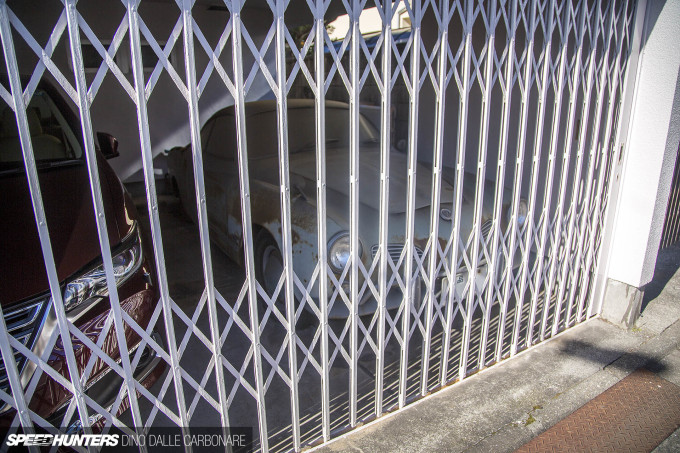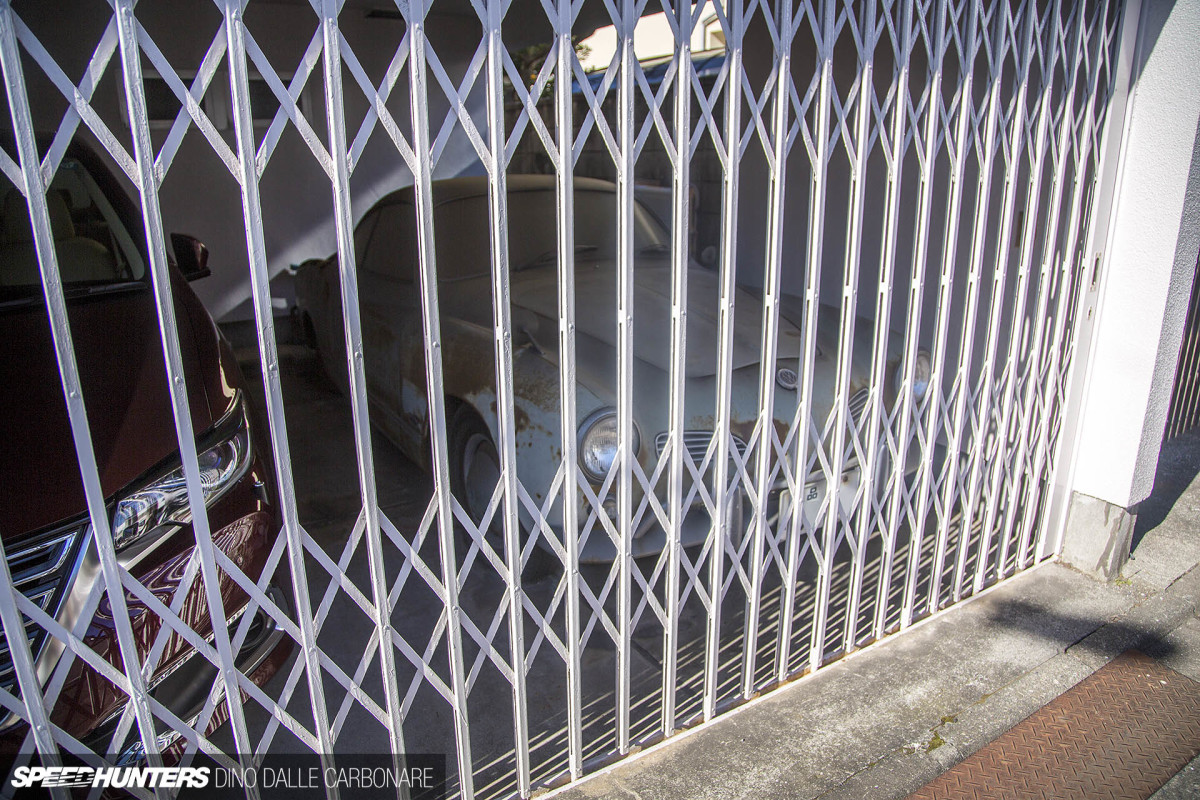 What if we could take this original and untouched relic and completely transform it? It turns out this find was a bit of a coincidence as Ash has quite an interest in the Karmann Ghia, mostly for the fact that it's never really been expanded on properly. He's actually been working on a crazy model in the digital realm for months, and let's just say it all came together rather well.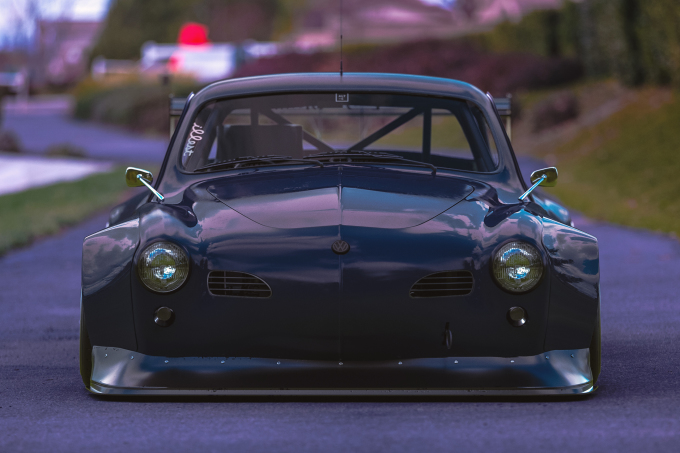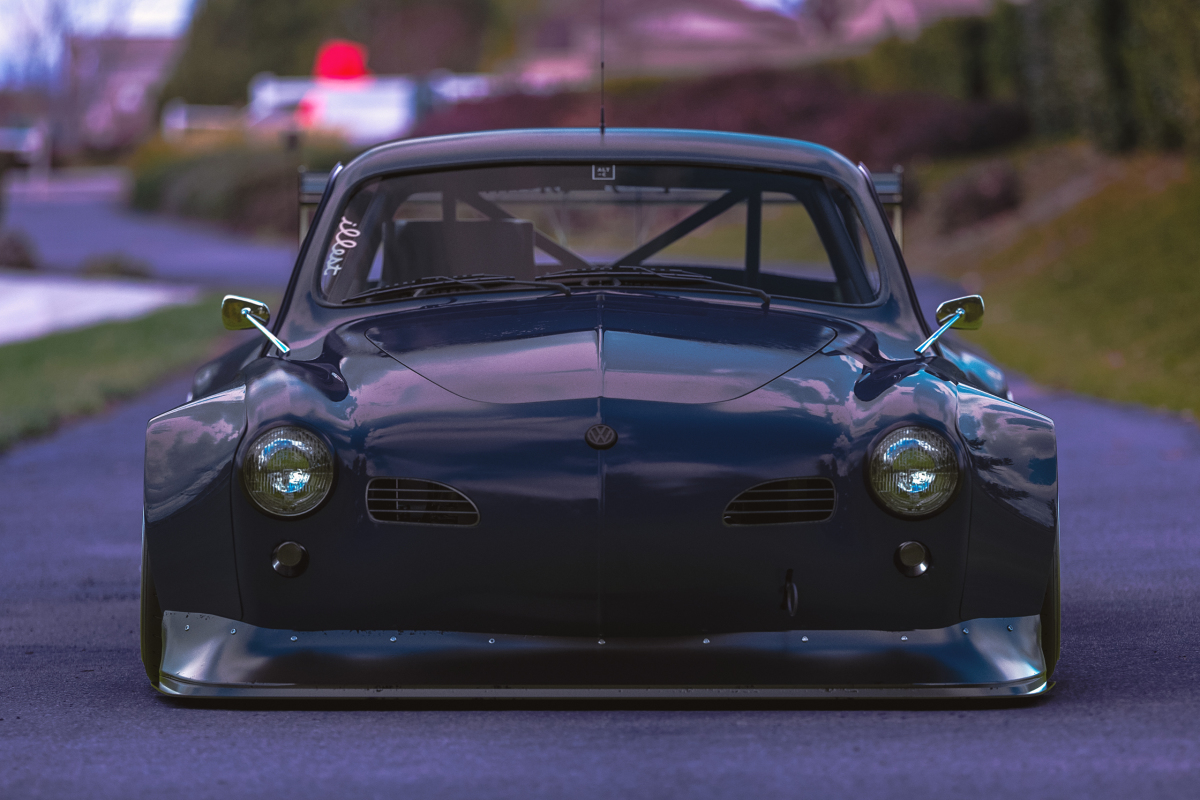 On top of kicking off this collaborative series with Ash, we'd also like to give you an insight into the complexity involved in building a model like this. On and off, this digital Ghia has taken the better part of three months to create, and the last month or so Ash has worked on finishing off the smaller details so that it can be presented in a variety of ways, angles and environments.
Let The Process Begin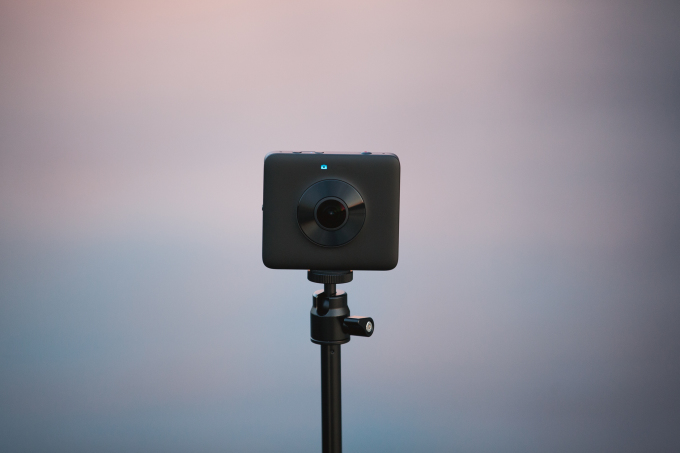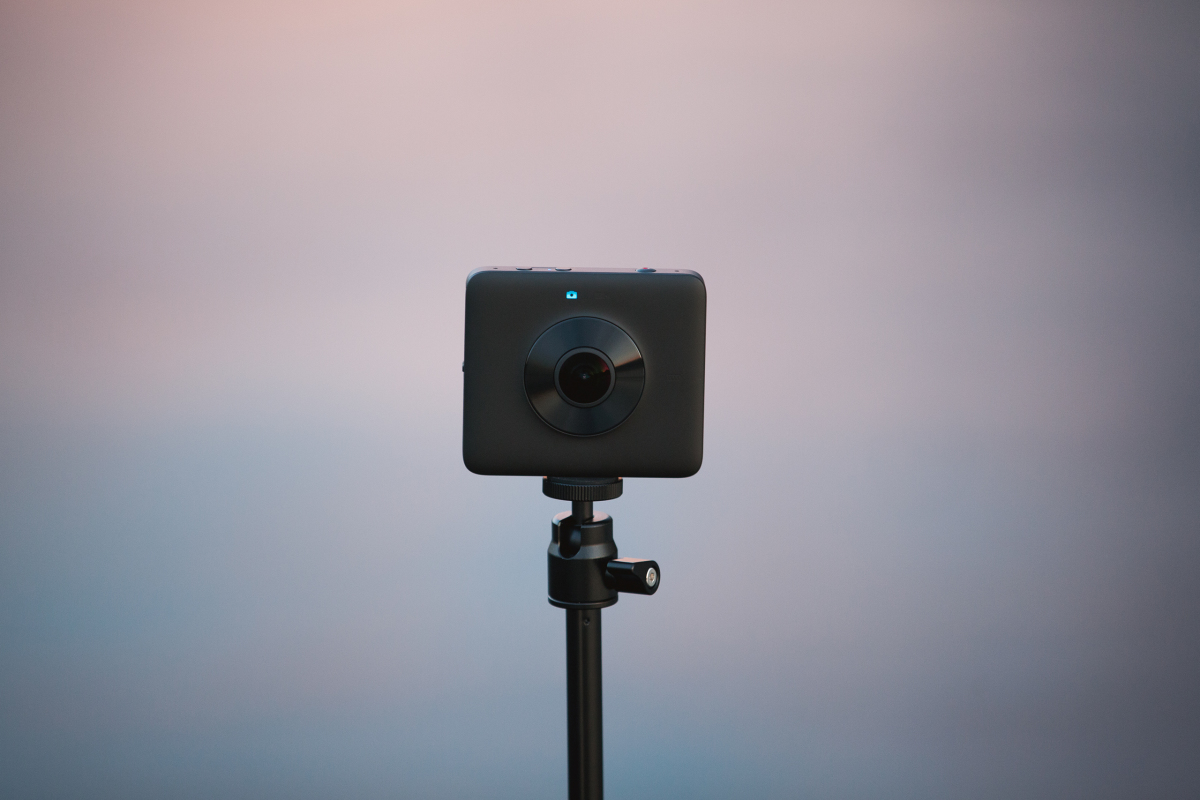 The environment is where Ash started, using his 3D camera to collect a series of images that would dictate the direction of light, the color balance, and in turn the way this all plays on the reflections and lighting of the car.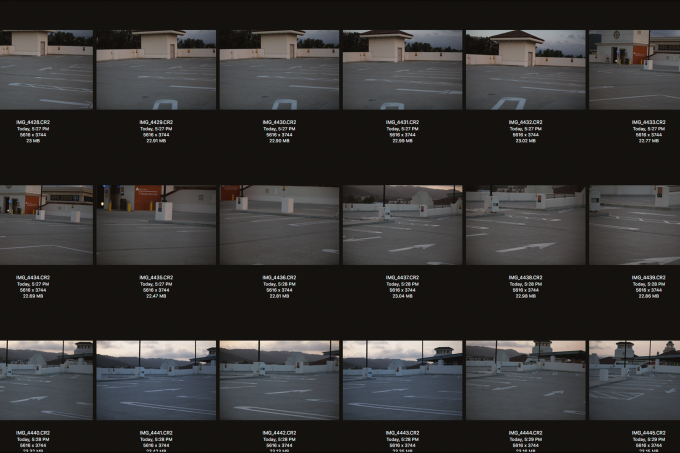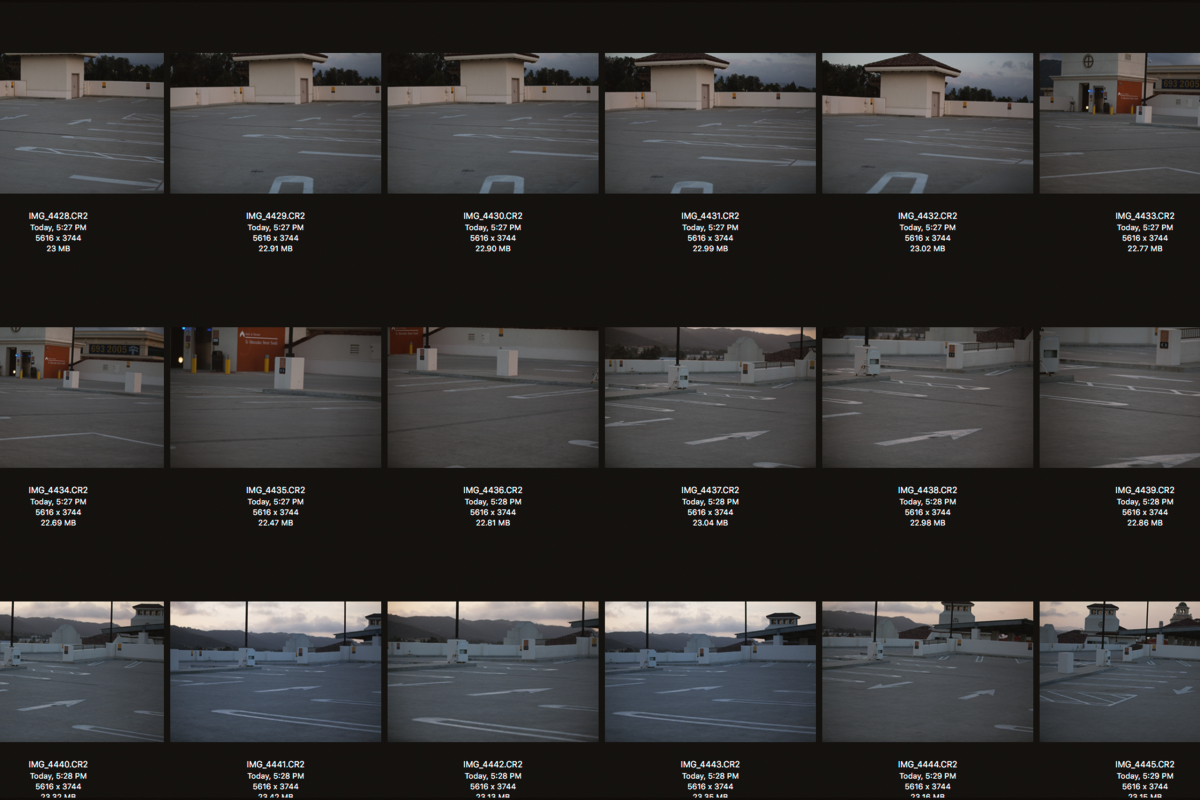 Next up, a high-resolution shot was taken with his Canon 5D Mark II and 70-200mm lens, pinpointing and locking focus on the spot the car would be positioned at. This is what's referred to as a backplate.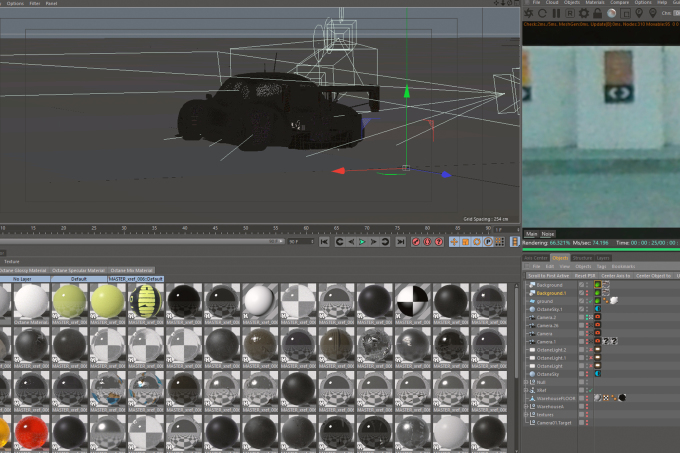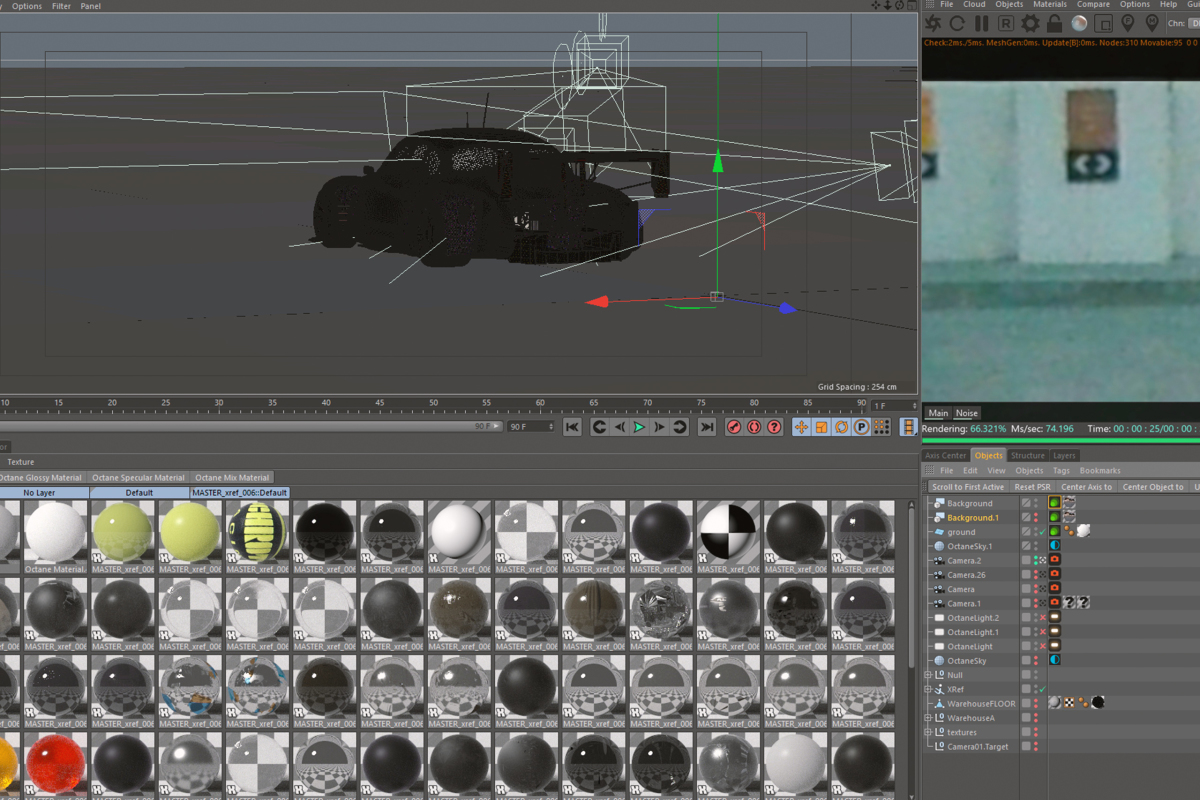 The goal is to then bring everything together into a render, striving for as much realism as is possible using a variety of different programs.
It's quite an extensive process and this will hopefully give you a little understanding about how it all comes together with the final goal emphasising just how powerful an idea can be. With the tools designers have at their fingertips these days, virtually anything can be created. The most important test of all would be to see if there is anyone out there crazy enough to take an idea like this and actually turn it into reality.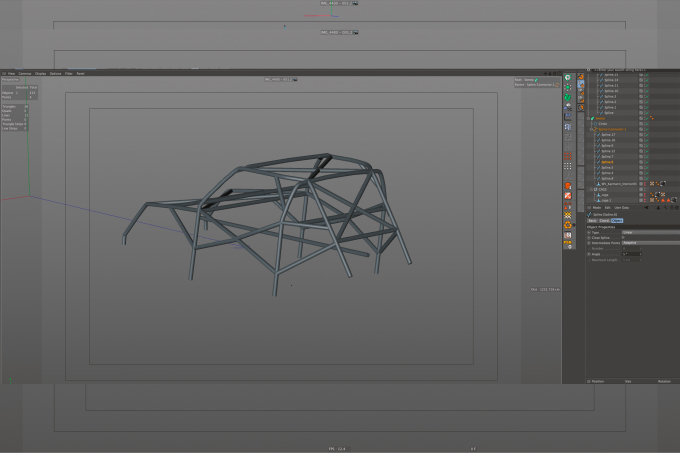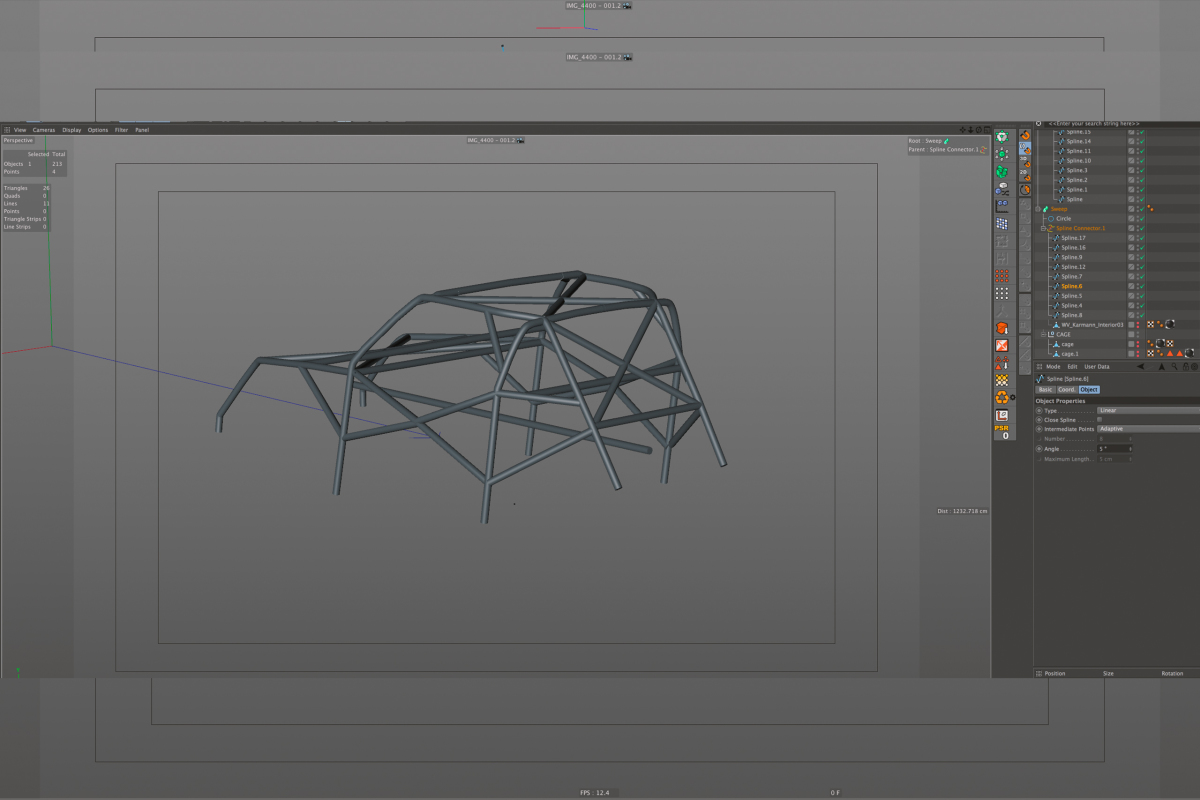 Here we can get under the skin and check out some views you'd otherwise not normally get to see. They are there to support what goes on top; the detail is again to do with how far the designer wants to take it.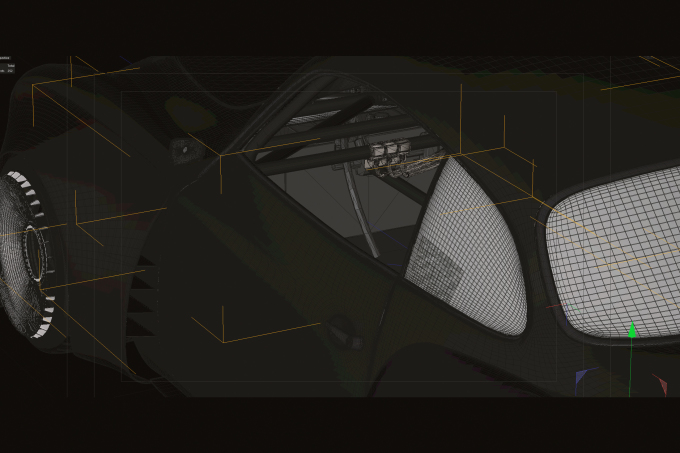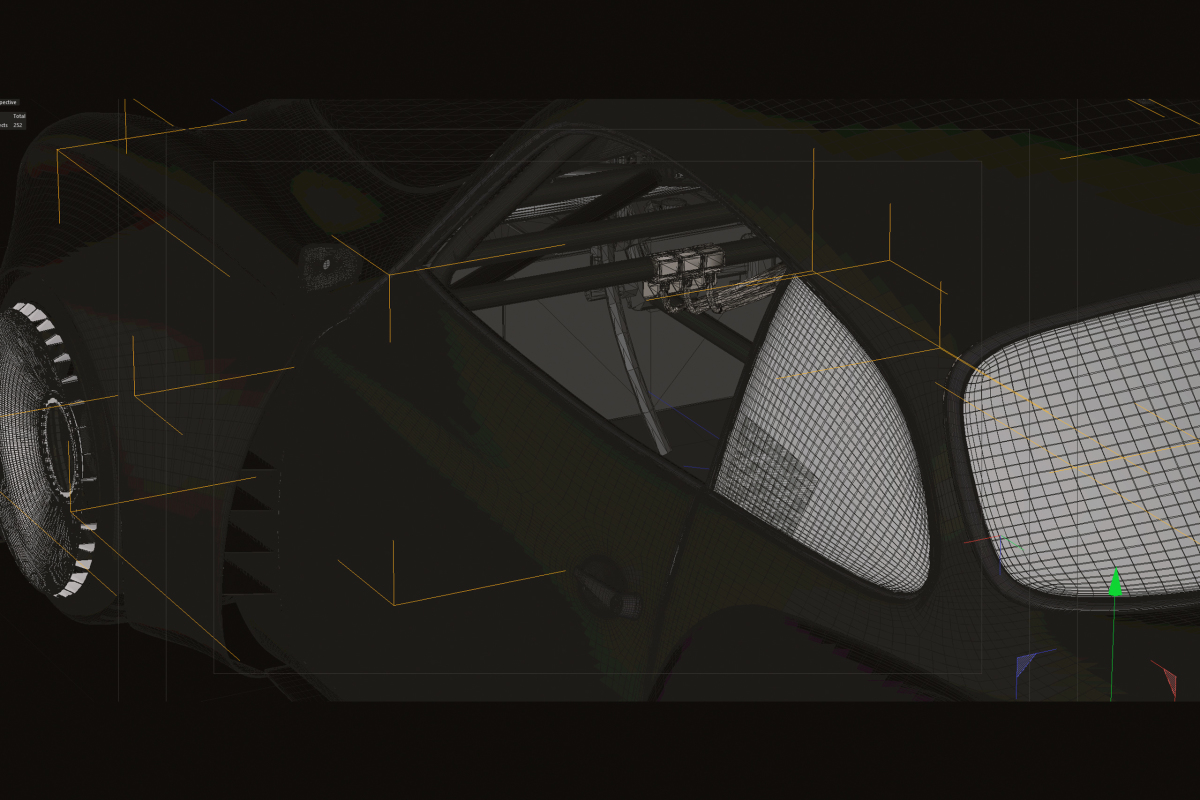 The layers of detail are pieced together; it's like the reverse of peeling an orange, adding to it, constructing its inner structure in a way that it looks as convincing and applicable as possible once it's all completed.
Ash say he goes through a total of seven programs to get one of these digital renders to its finished state, and then he starts playing around with different details, wheels, colors and angles.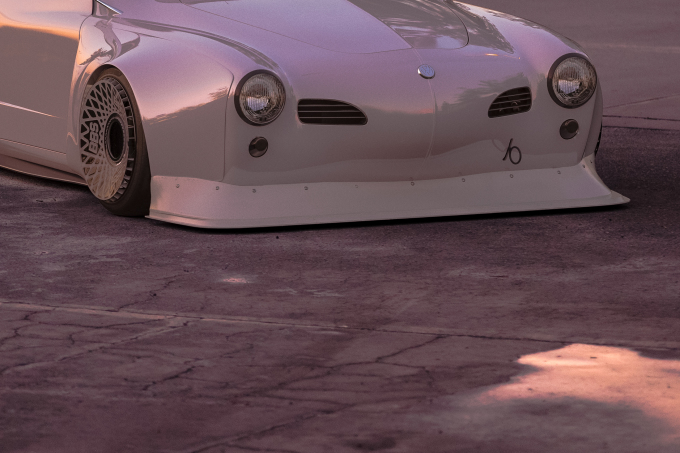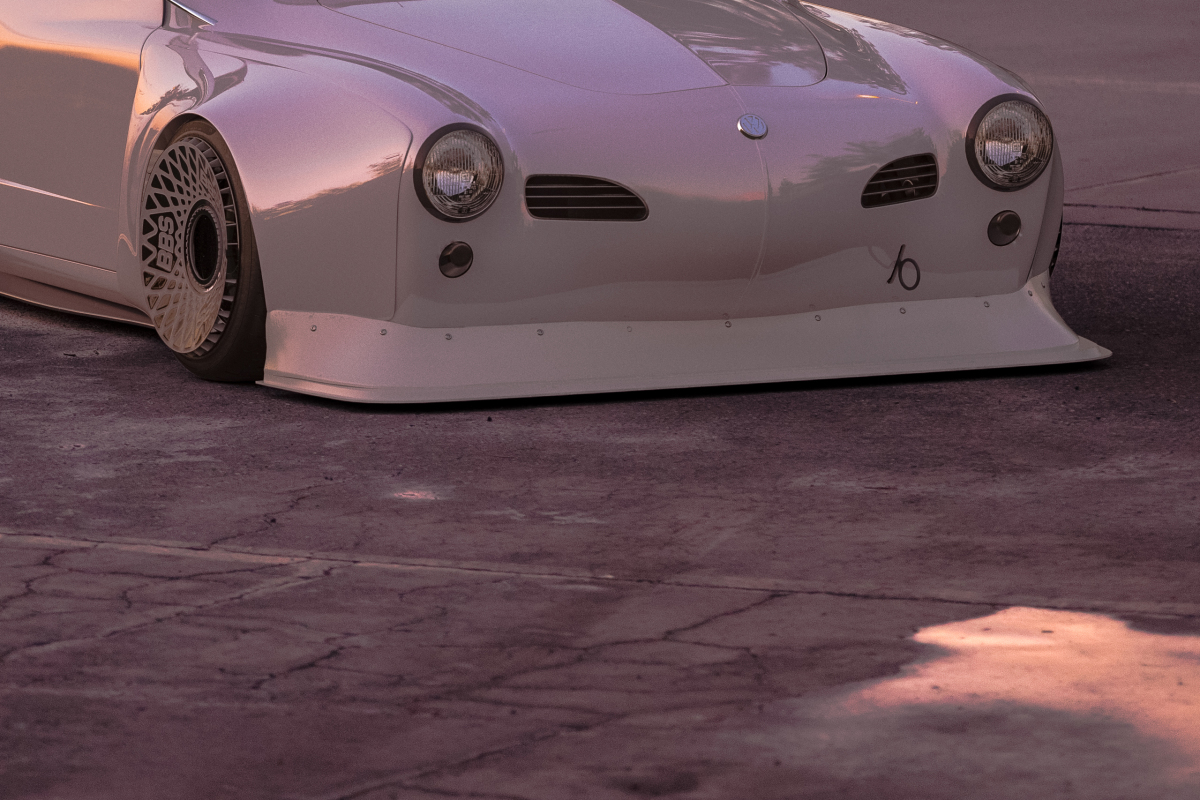 The result is, well, I'll let you take it all in first…
Bringing The Render To Life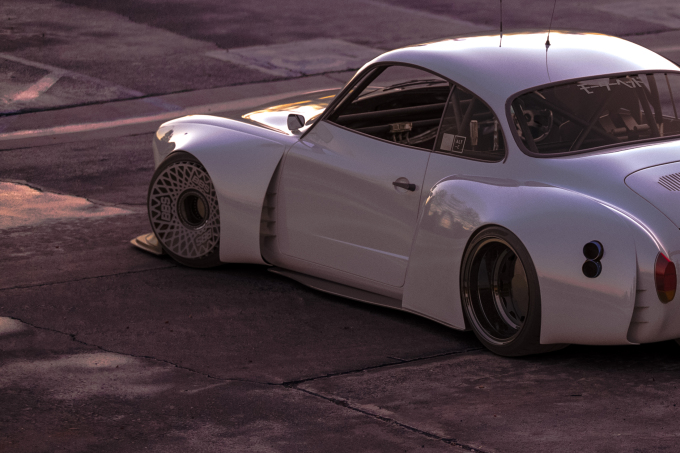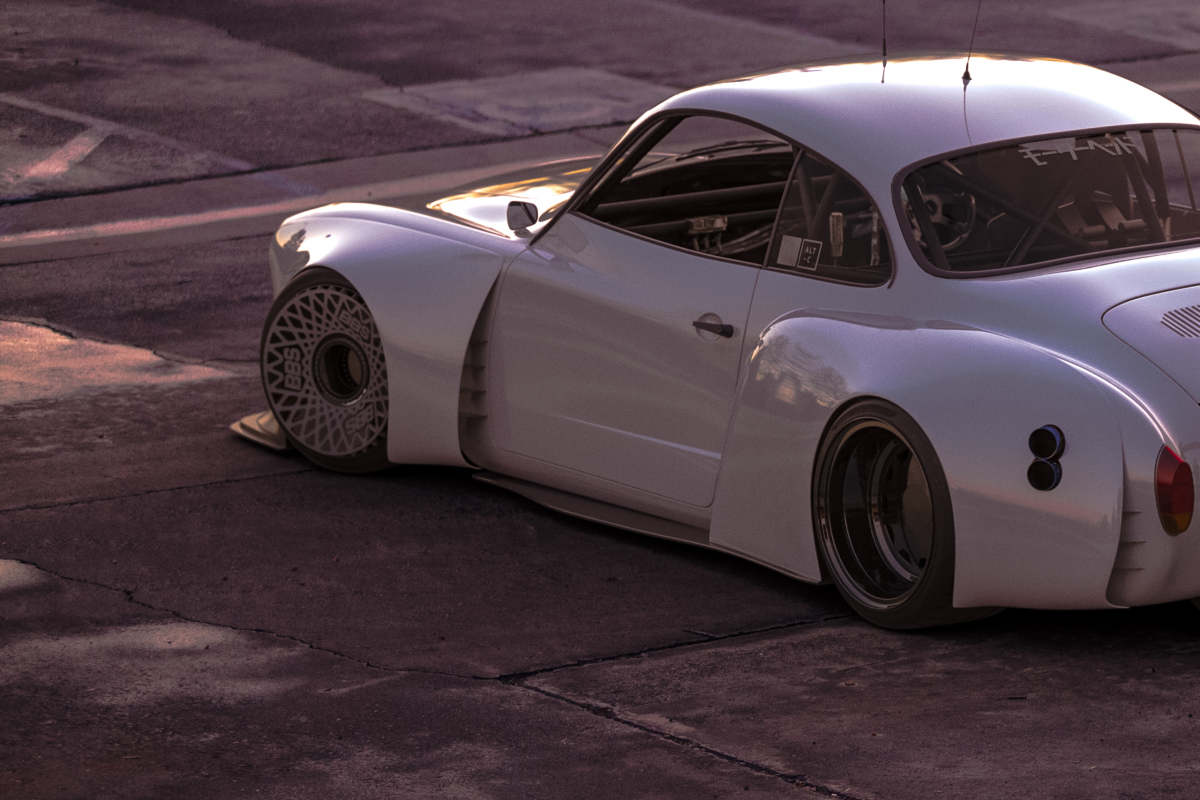 Ash didn't want to make it look like some aftermarket overfender kit was just slapped on top of the stunning lines of the Ghia. Rather, he tried to bridge the gap, finding the lines and curves of the car and accentuating them in an harmonious way.
The open section at the rear where half the engine seems to hang out unprotected is by far my favorite angle.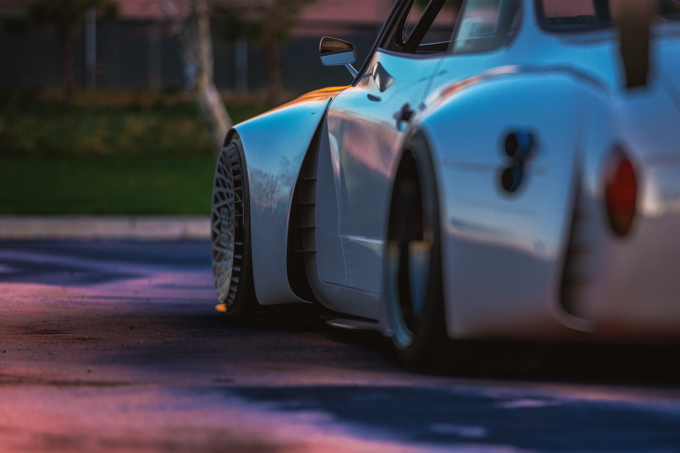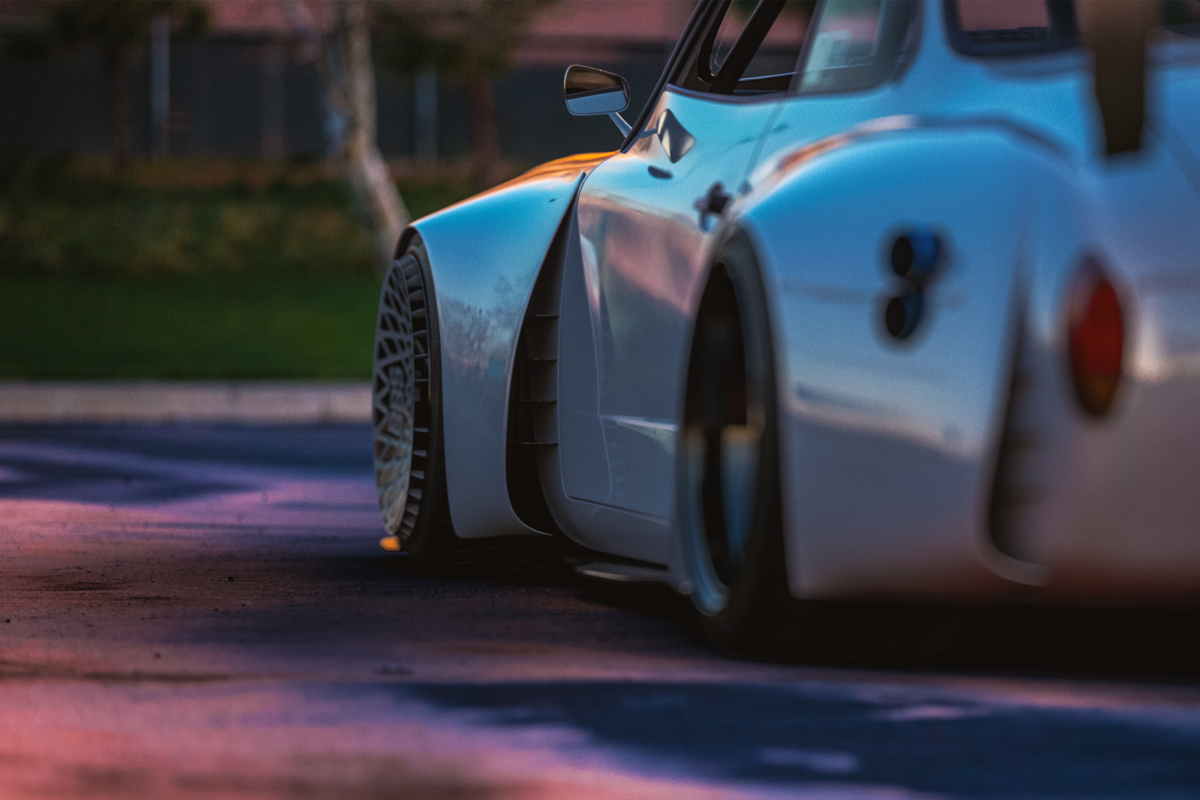 The flares extend outwards and form a louvered under-section both at the front and the rear, further enhanced by the aggressive stance and fitment.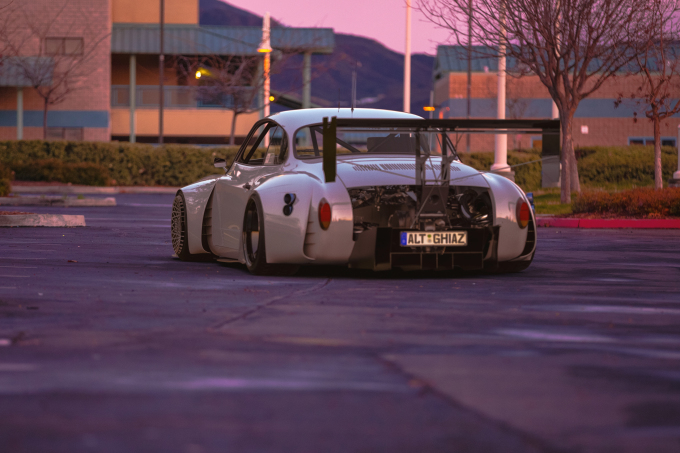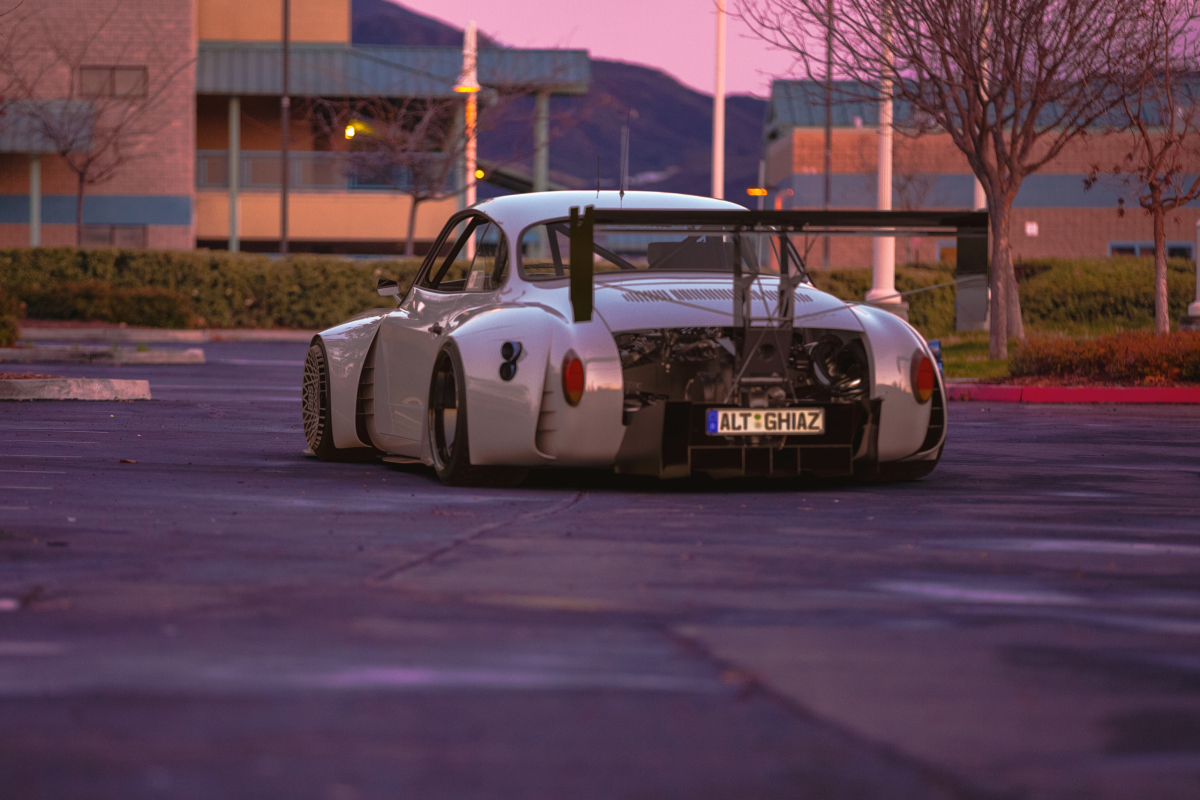 Is it a tuner car? A race car? A concoction of both? It can be anything you want it to be; that's the beauty of the CG realm.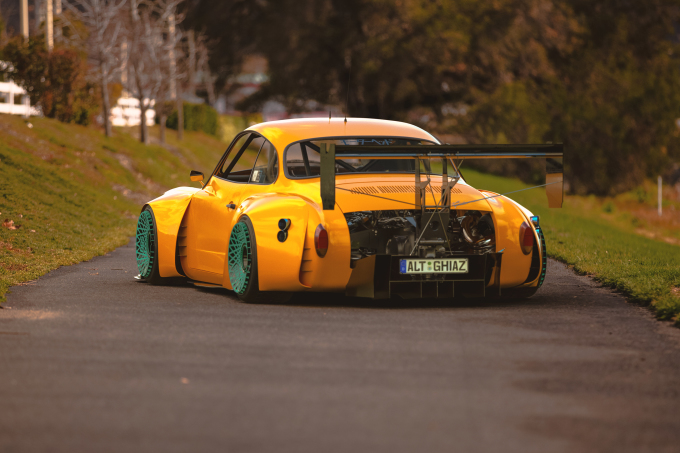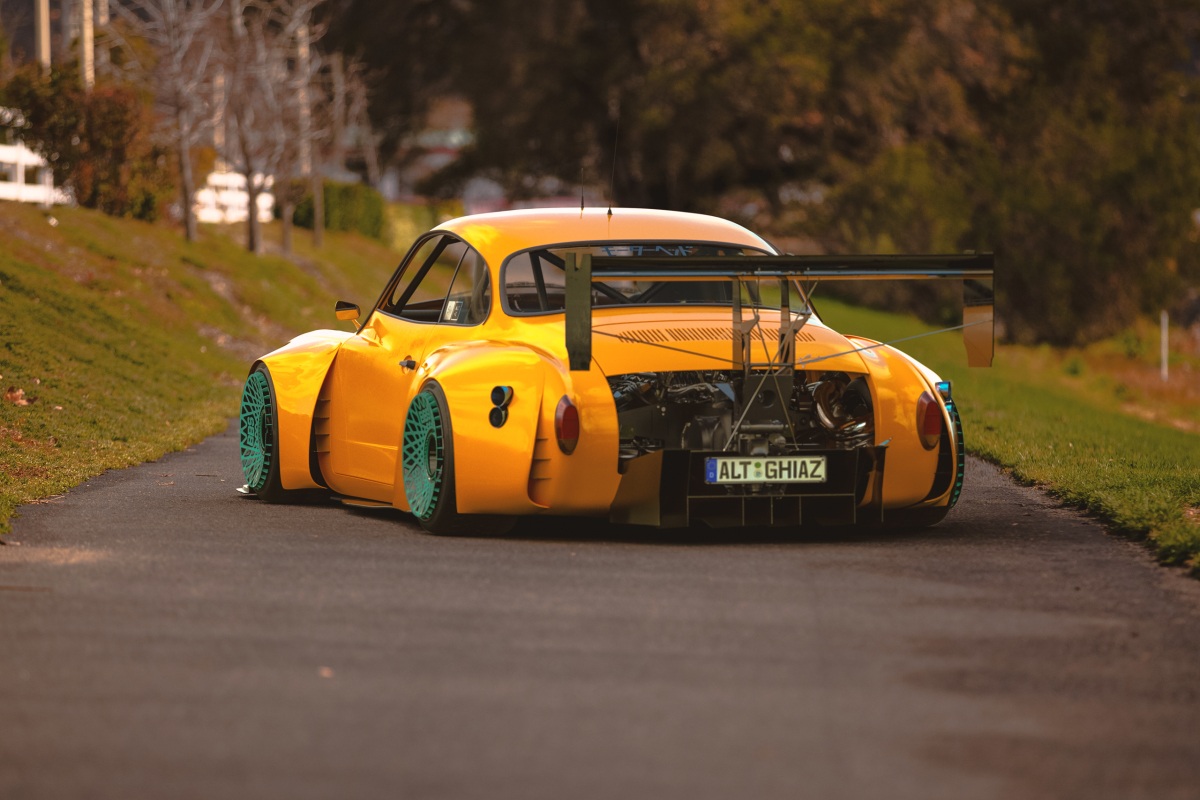 And in yellow with green-webbed BBS turbo fans?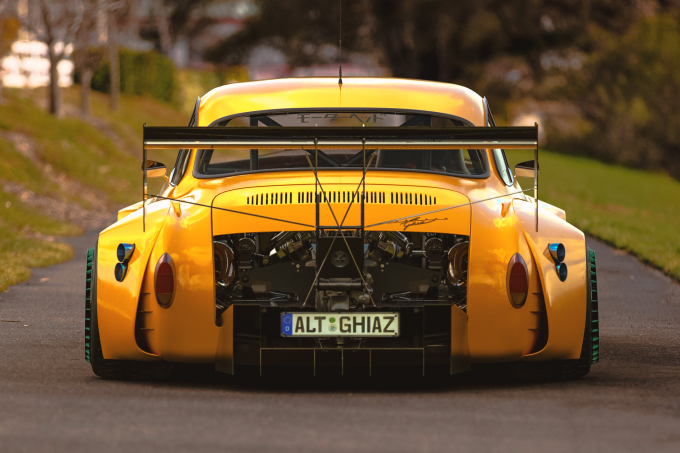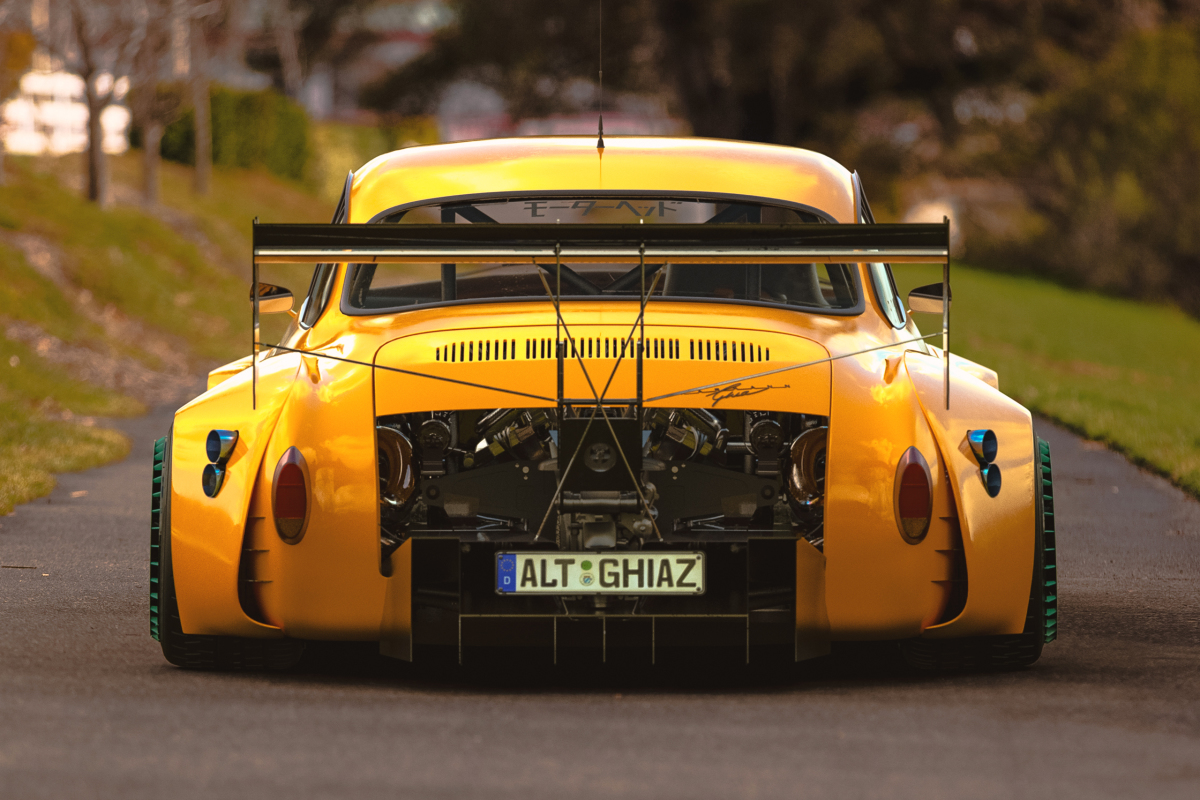 Utter perfection!
Wondering what's happening with the wild flat-four at the rear and those in-your-face titanium exhaust exits? Ash has kindly taken the body off the above renders so that you can try to figure out what's going on. Judging by the width of the tires and the complexity of the underbody and extractors, this thing is running serious power.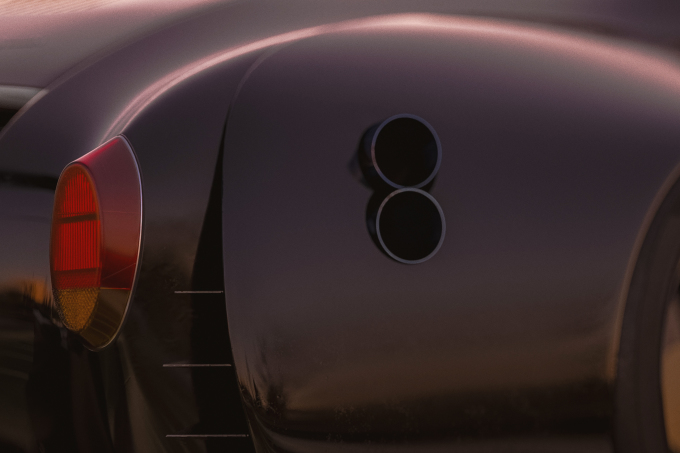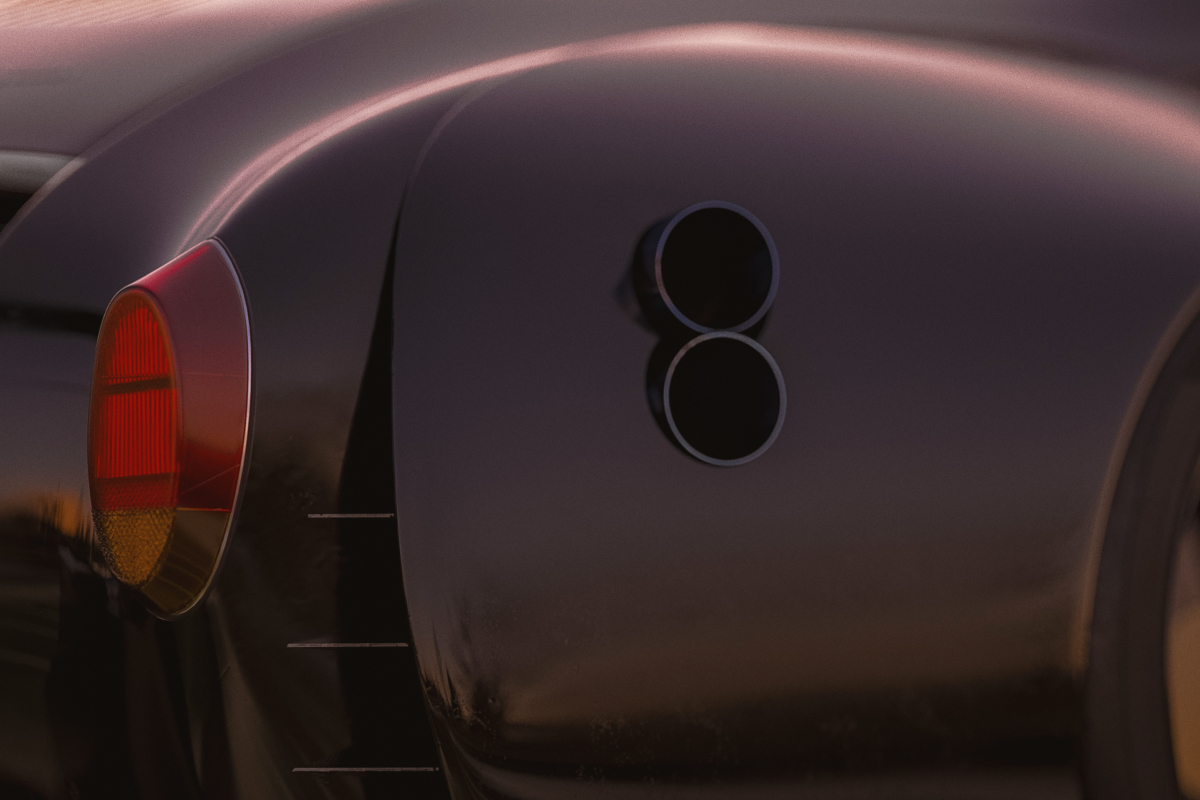 Maybe those exhaust pipes are coming straight out of a massive turbocharger and external wastegate on each side of the engine…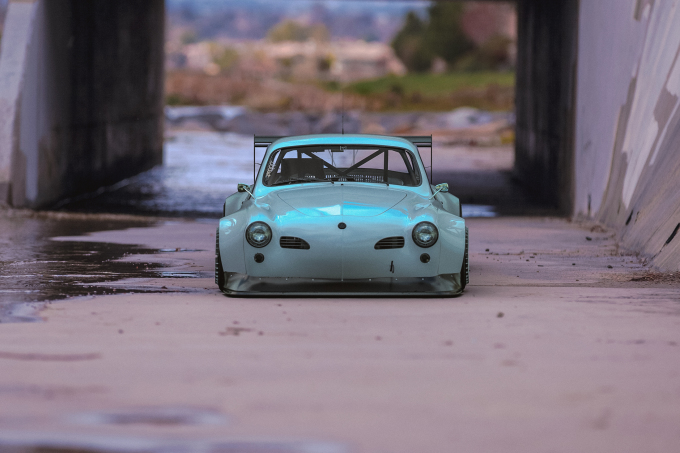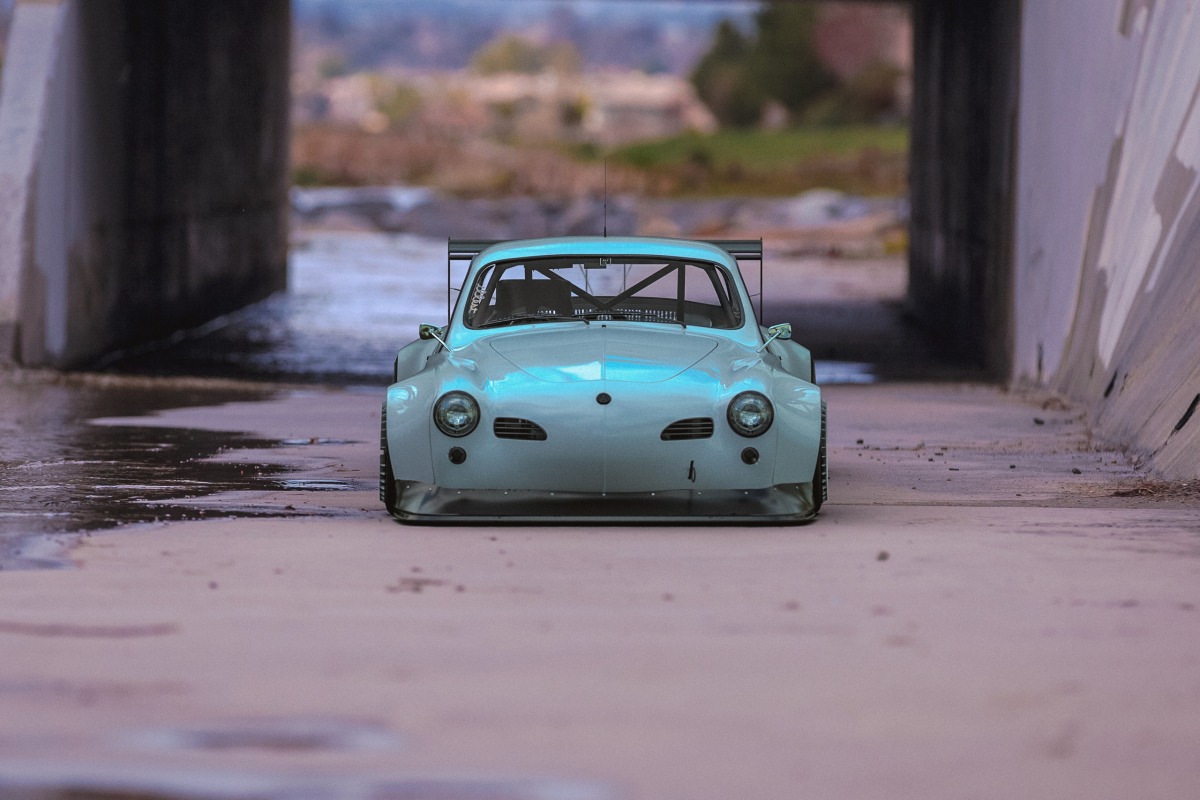 I find it refreshing how the front end is contrasted with a relatively simple treatment. The RWB-esque front lip wraps right across the widened fenders and brings it all together.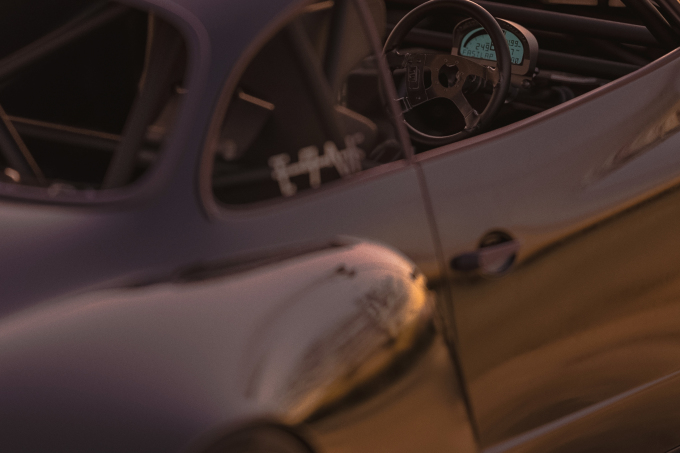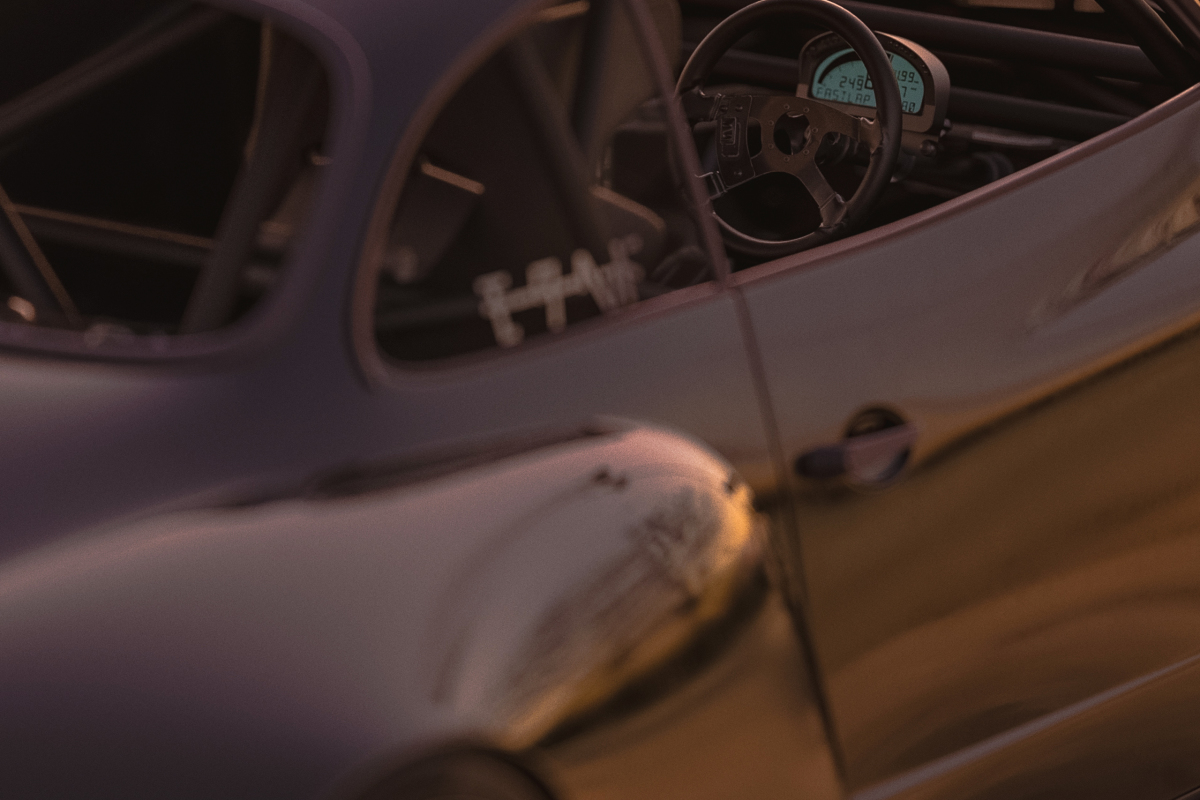 But ultimately it's the details that really stand out as you continue to examine the model in detail.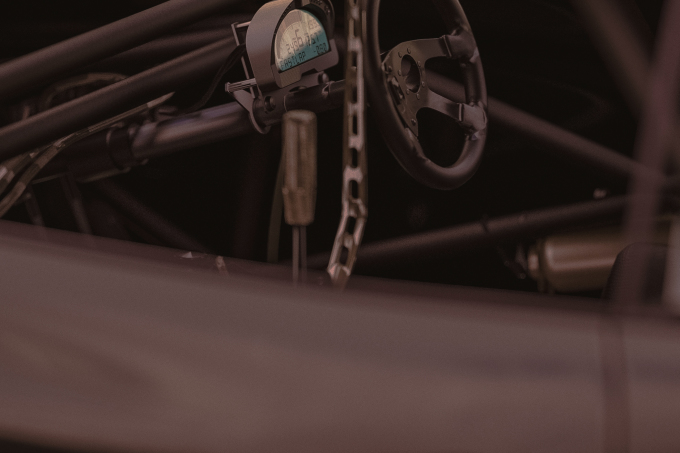 Check out the extended steering column, the data logger dash unit, the hydraulic handbrake and the lever for the sequential transmission. Wait, is this a drift car? Or could it be Ken Block's next Gymkhana build?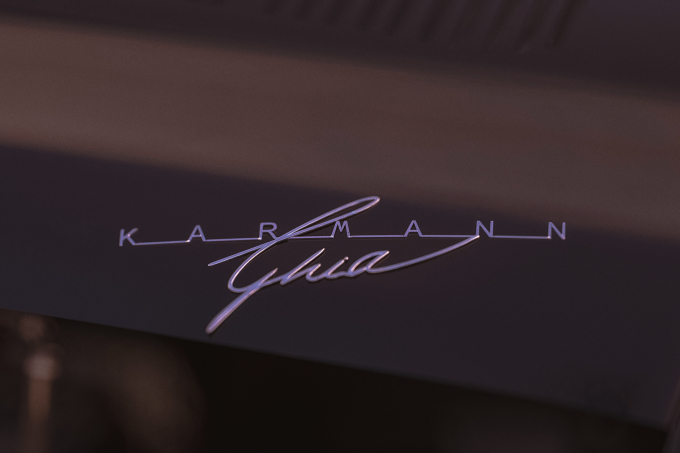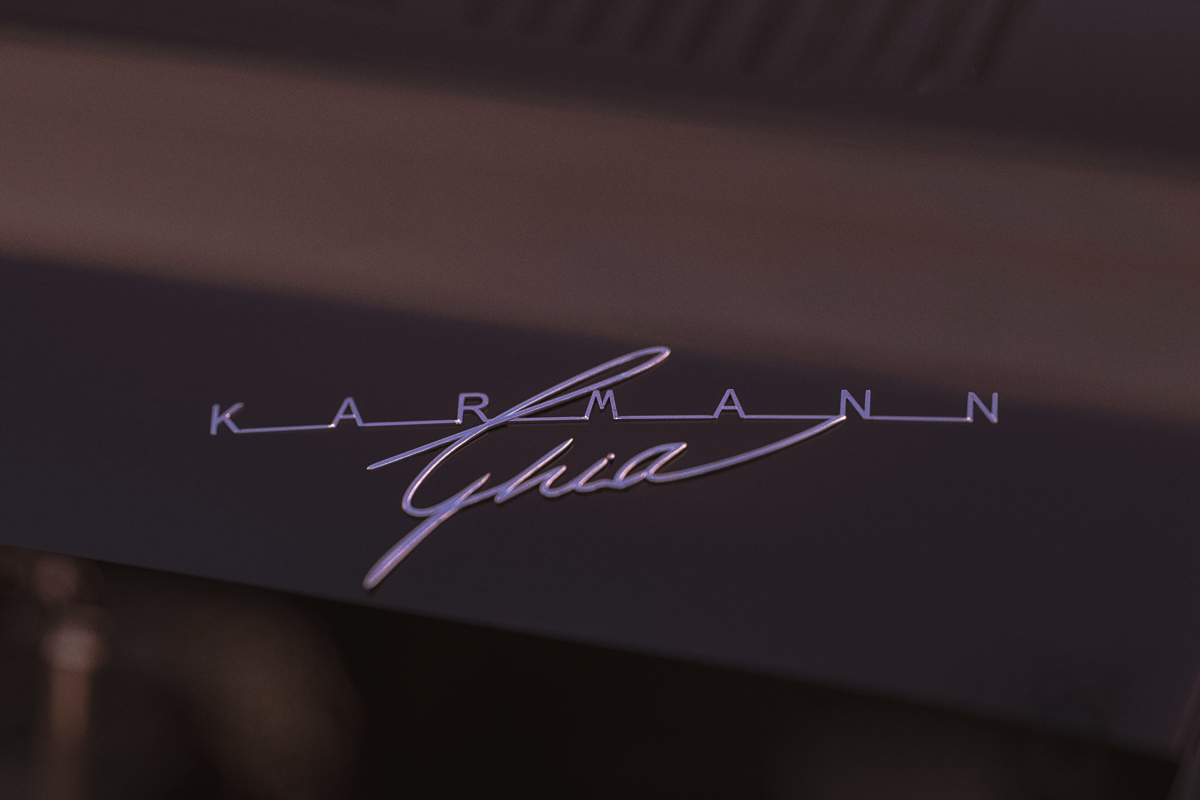 What really got me was the texturing you can play with, from the semi-gloss Speedhunters sticker right down to the coarse, beaten up and possibly hand-repainted or touched up surface of the black car itself.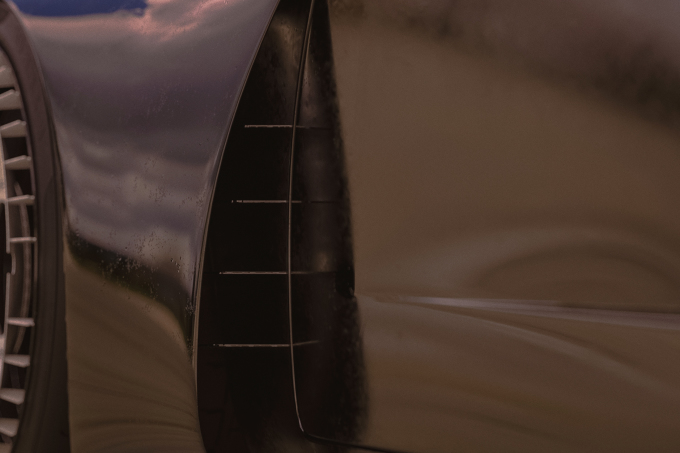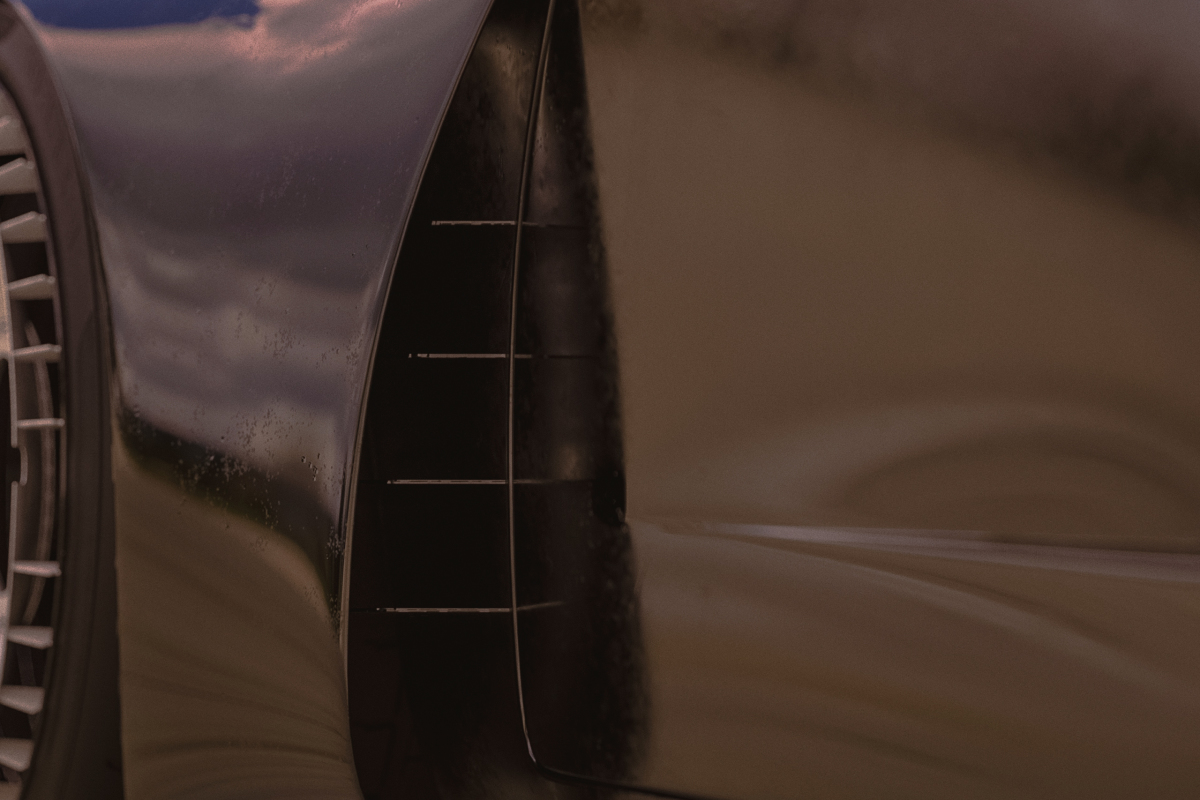 See what I mean? That pitted surface is really easy to spot on the front overfenders. It's so realistic it almost looks too real.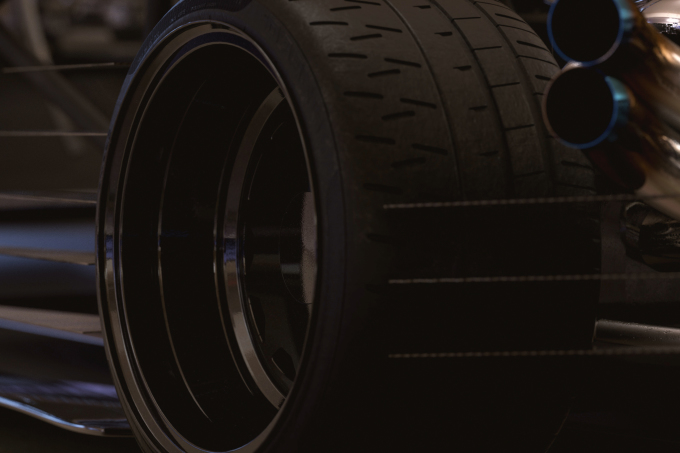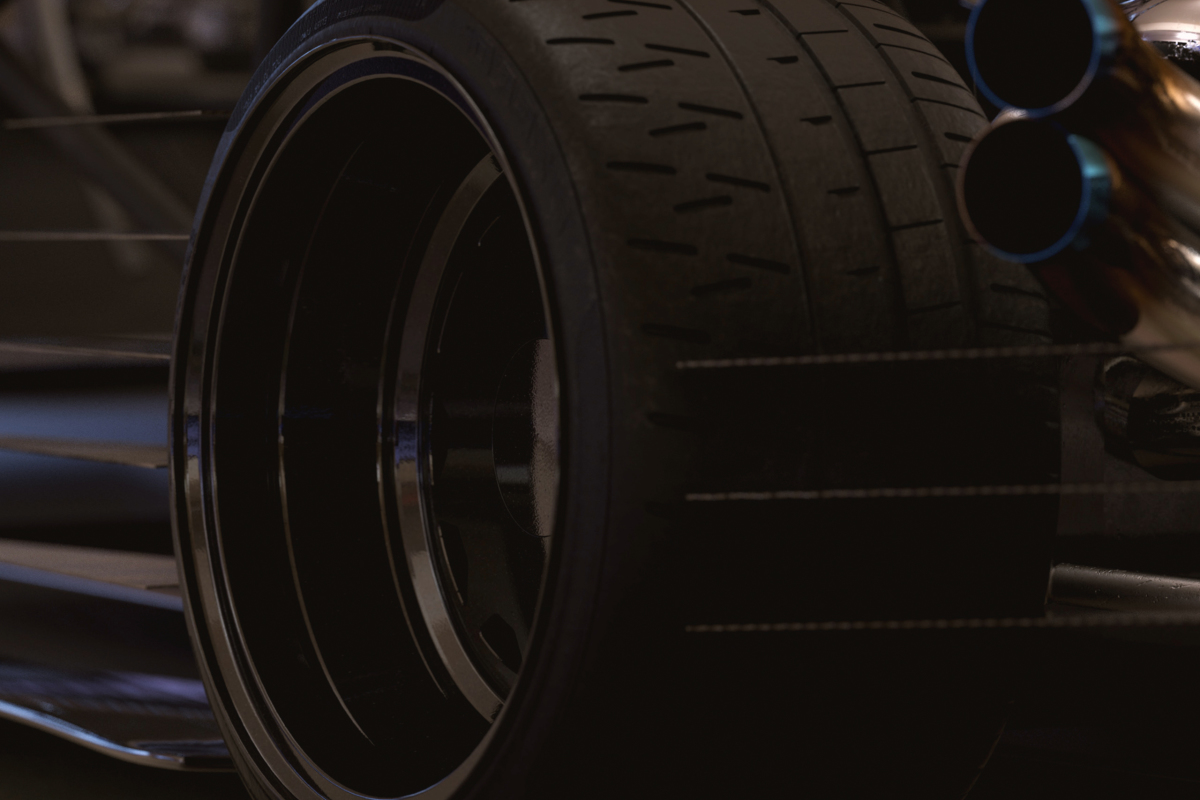 And talking of texture, check out the surface of the rear tires; you can almost imagine what they'd feel like if you ran your fingers across the well-used surface.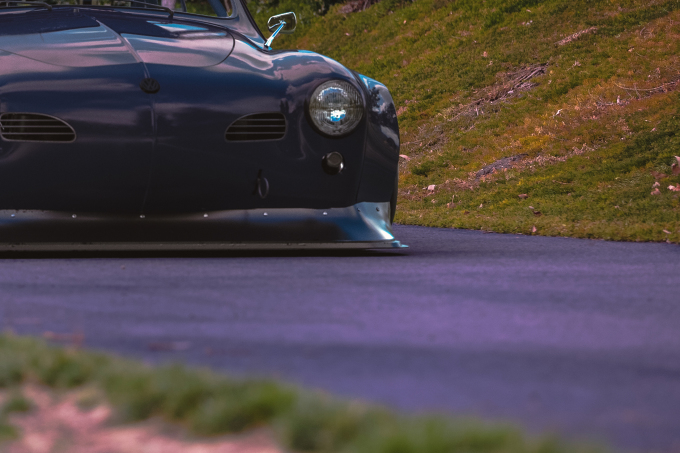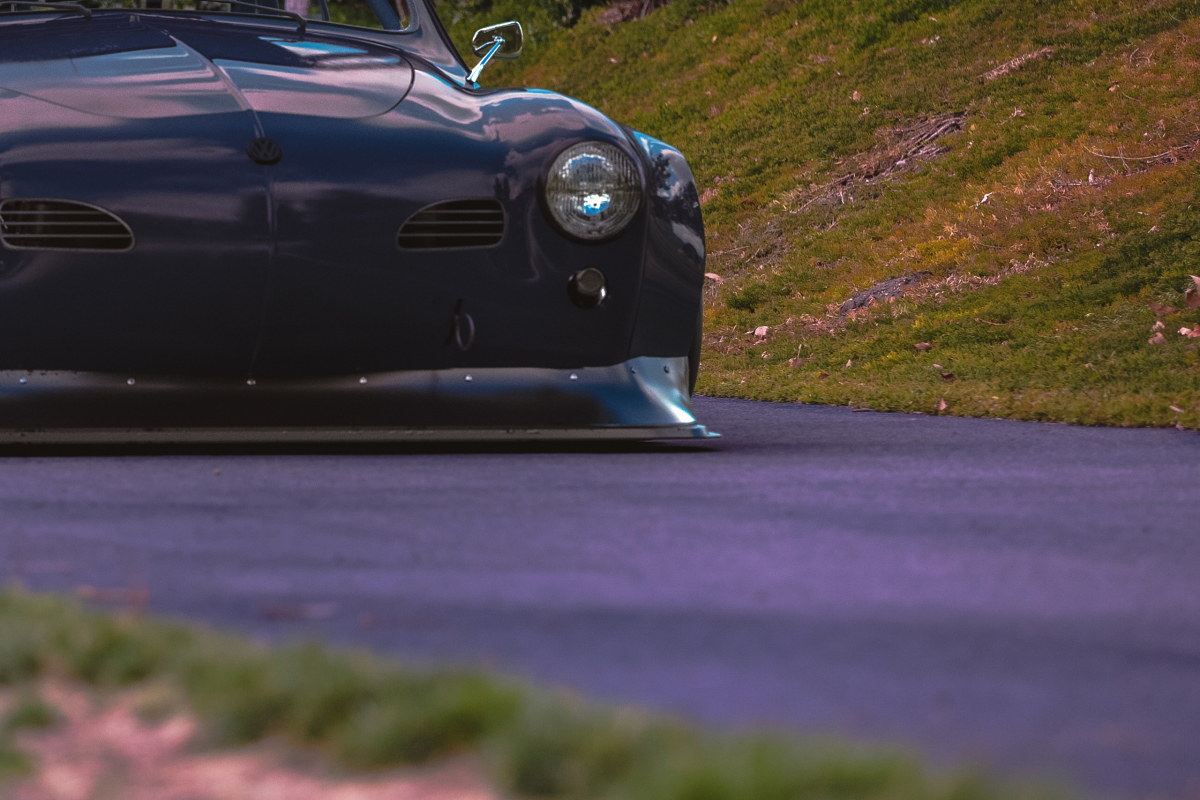 It's mind blowing what you can create just with an idea: me finding yet another abandoned car in Japan and Ash doing his thing on the other side of the world and coming up with an exquisite interpretation that is just begging to be built in the real world.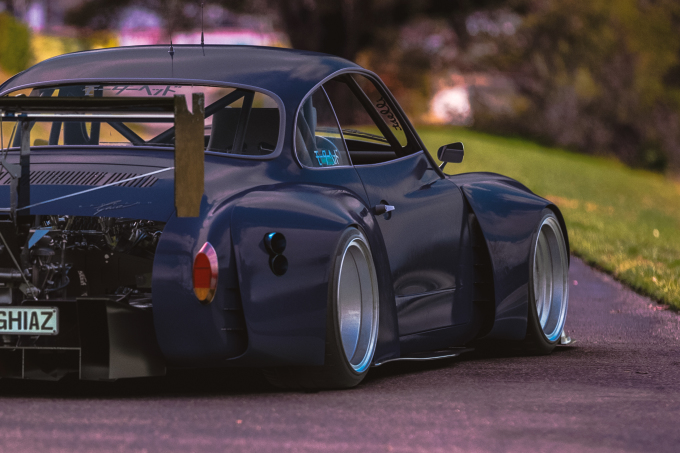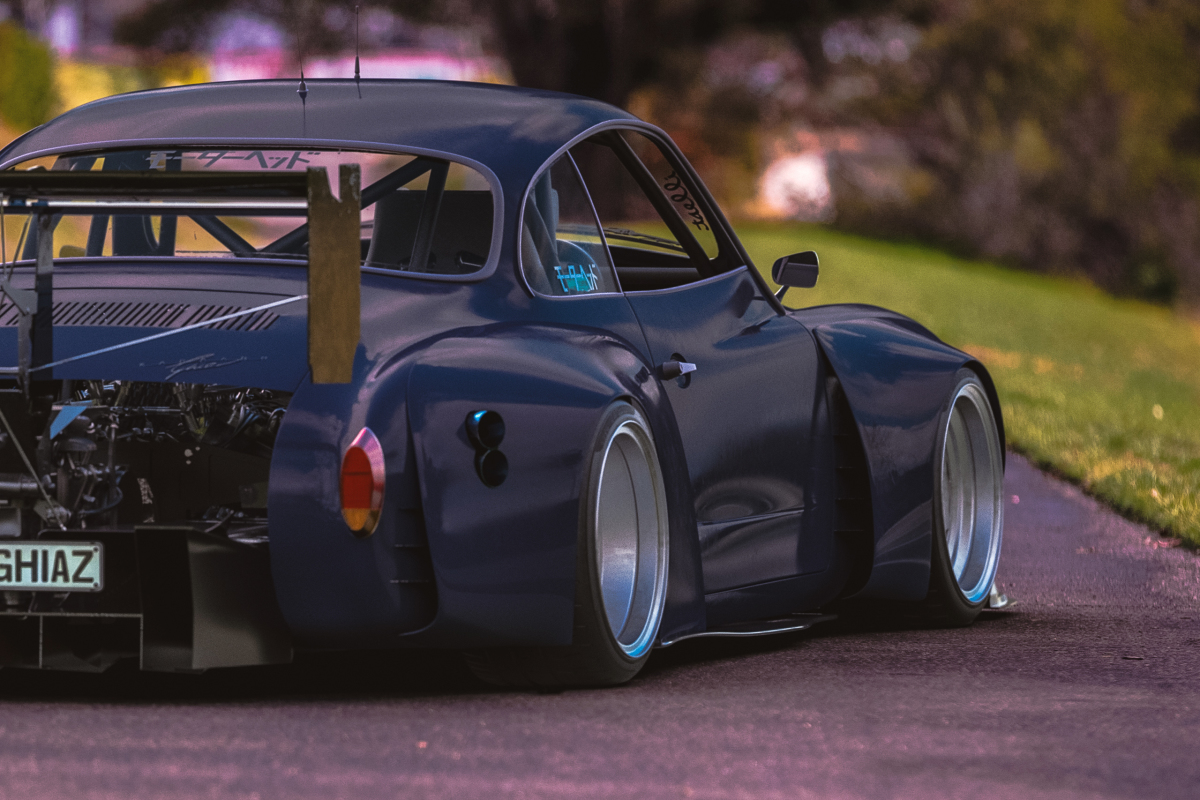 The question is, will there be someone out there that would take up the challenge? And more importantly, what car will Ash chose to reimagine next? Make sure you let us know what you'd like to see transformed; there were an awesome number of suggestions on the Volvo post last month, so let's keep them coming.
The more unique, the better!
Dino Dalle Carbonare
Instagram: speedhunters_dino
dino@speedhunters.com
Renders: Ash Throp
Instagram: ashthorp
Cutting Room Floor