This just keeps getting better. Or maybe it's worse? I really don't even know how to approach a topic like this anymore, one I've touched on quite a few times since my first post on an abandoned car in Japan – starring a Ford RS200 – back in 2010.
My latest find has come via a tip-off from a Japanese reader who just so happens to live pretty close to me. "If you ever have time, I'll take you to check out an abandoned car you'll find interesting," he said. There was no way I could turn down an invitation like that.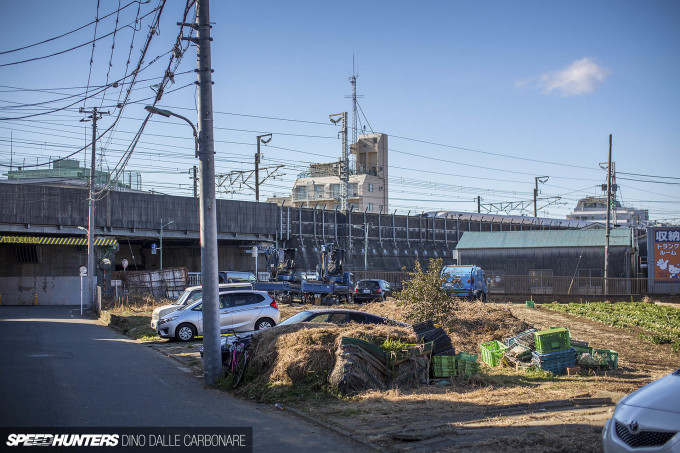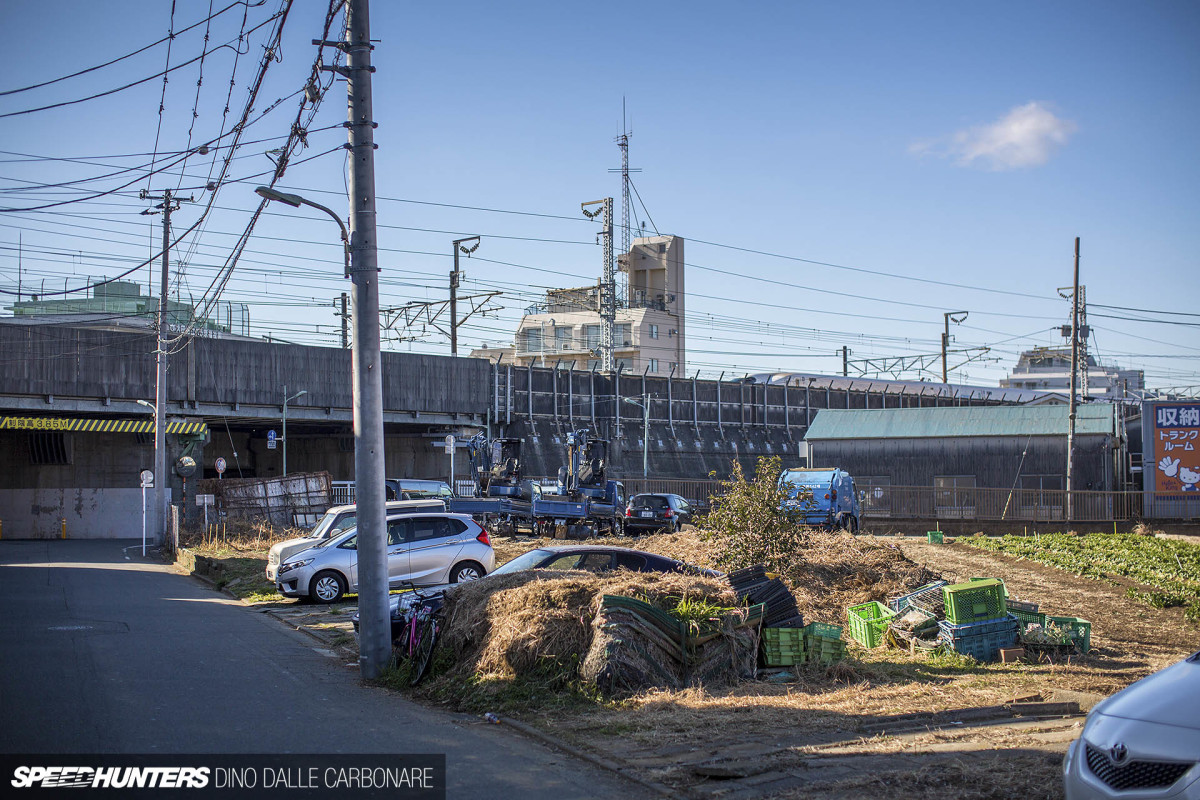 So, on a very cold evening last month I was taken to check the car out, and the sight made my jaw drop right to the ground. I didn't have my camera on me at the time, but not long after I returned fully equipped to document yet another of these abandoned car sightings. Last year we saw the AW11 MR2, the Porsche 928, and a Lamborghini Countach, but for 2018 we're going to start with something from Maranello.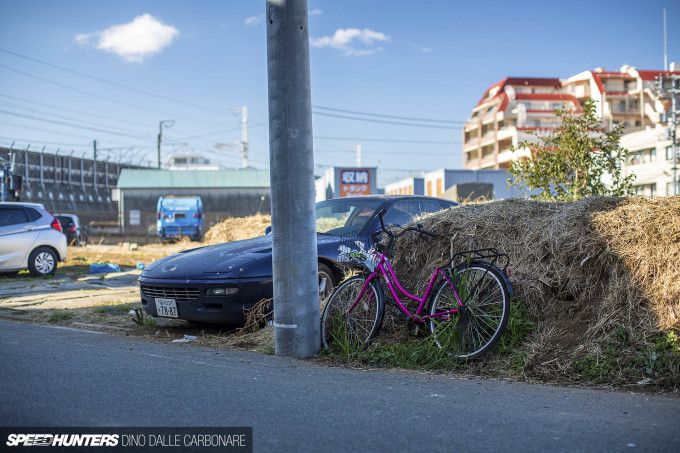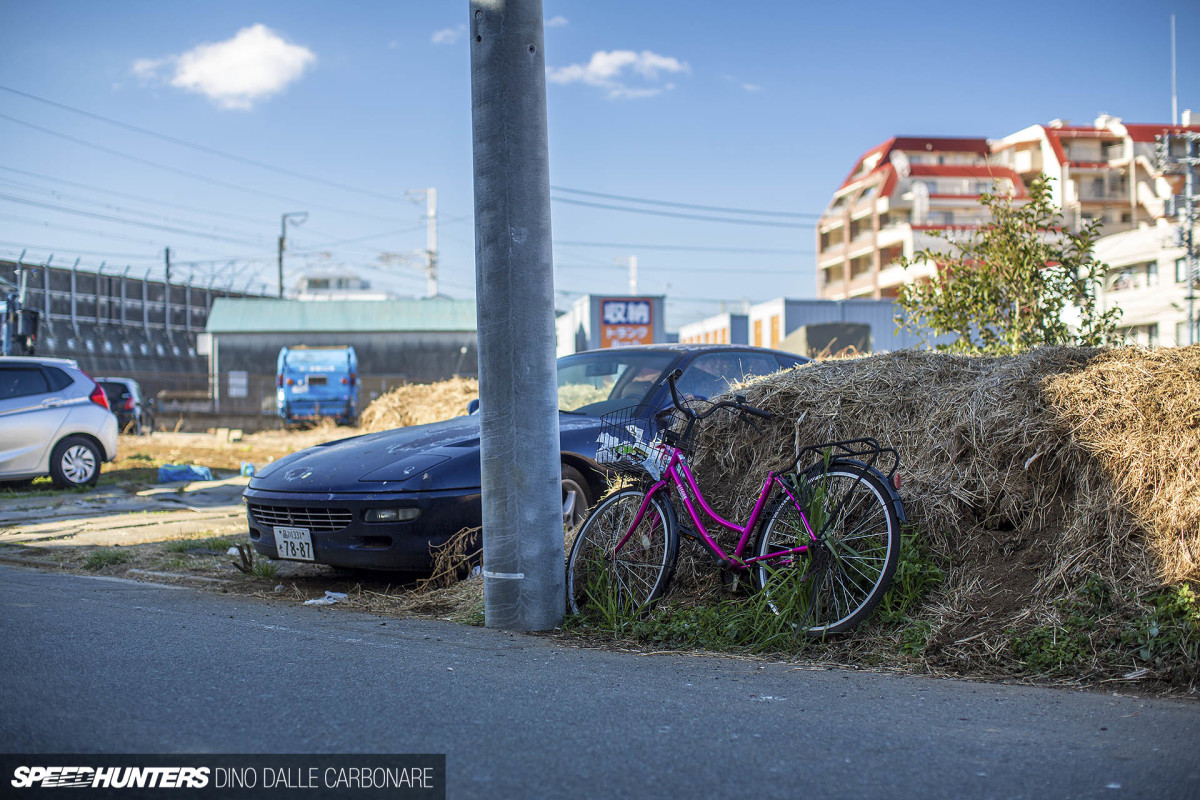 Can you make out exactly what it is yet?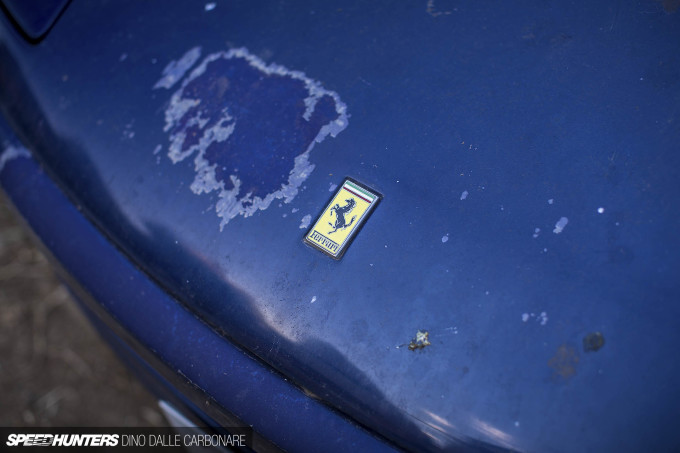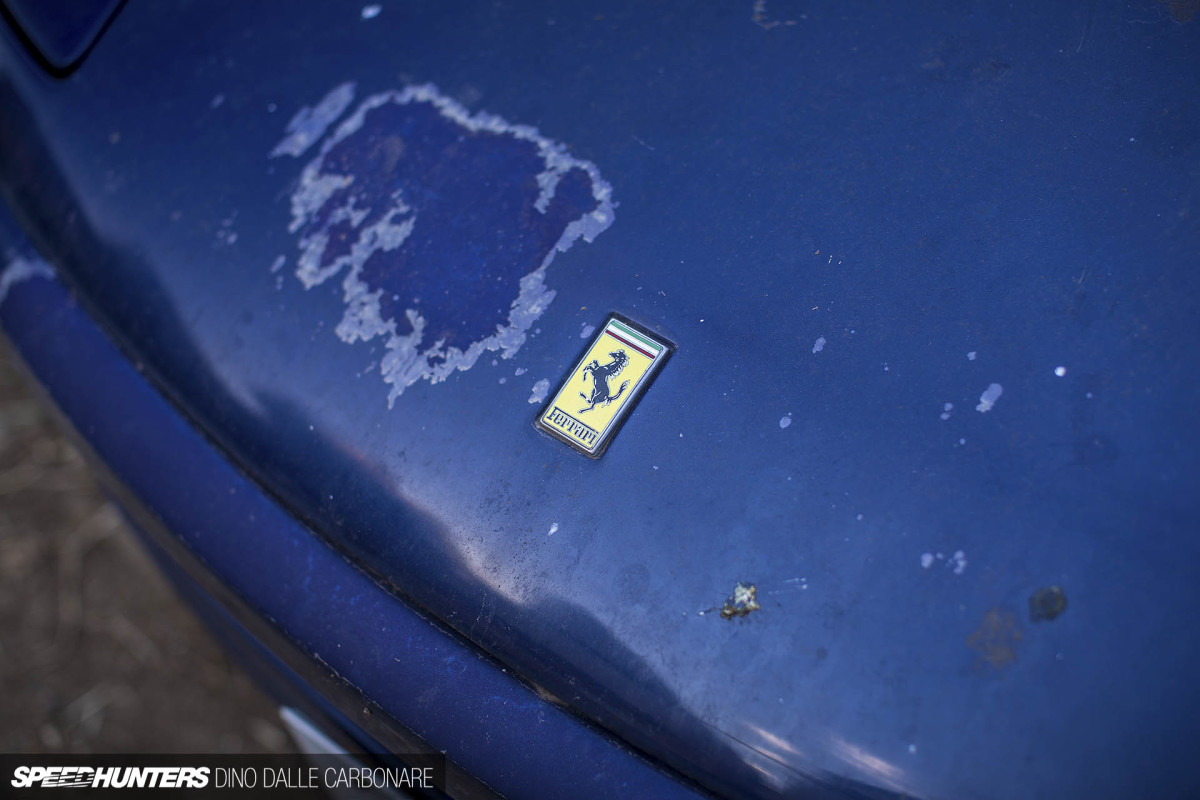 That's not a badge you want to see on a car that's been left to sit and rot in the climate extremes that Tokyo experiences over the course of a year.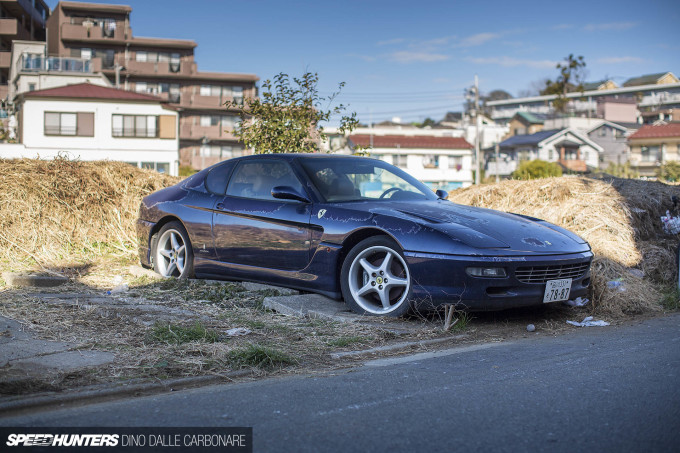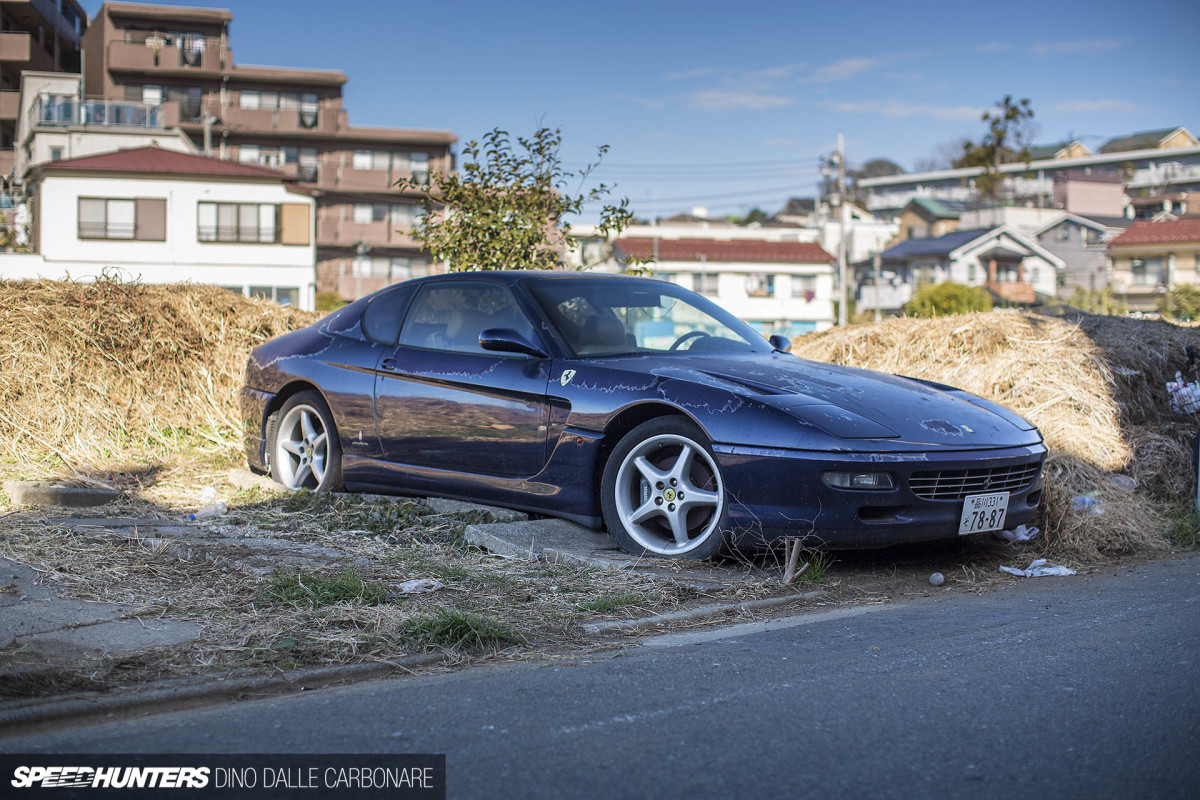 The cold months, the rainy seasons, the sweltering heat and humidity of summer have all turned the exterior of this Ferrari 456GT into a pretty sad sight.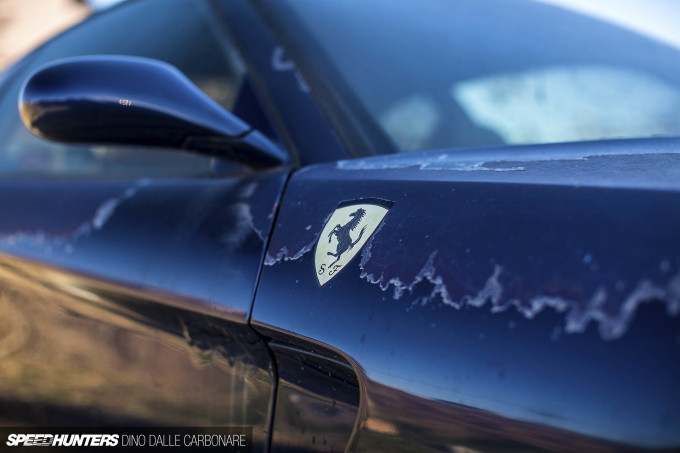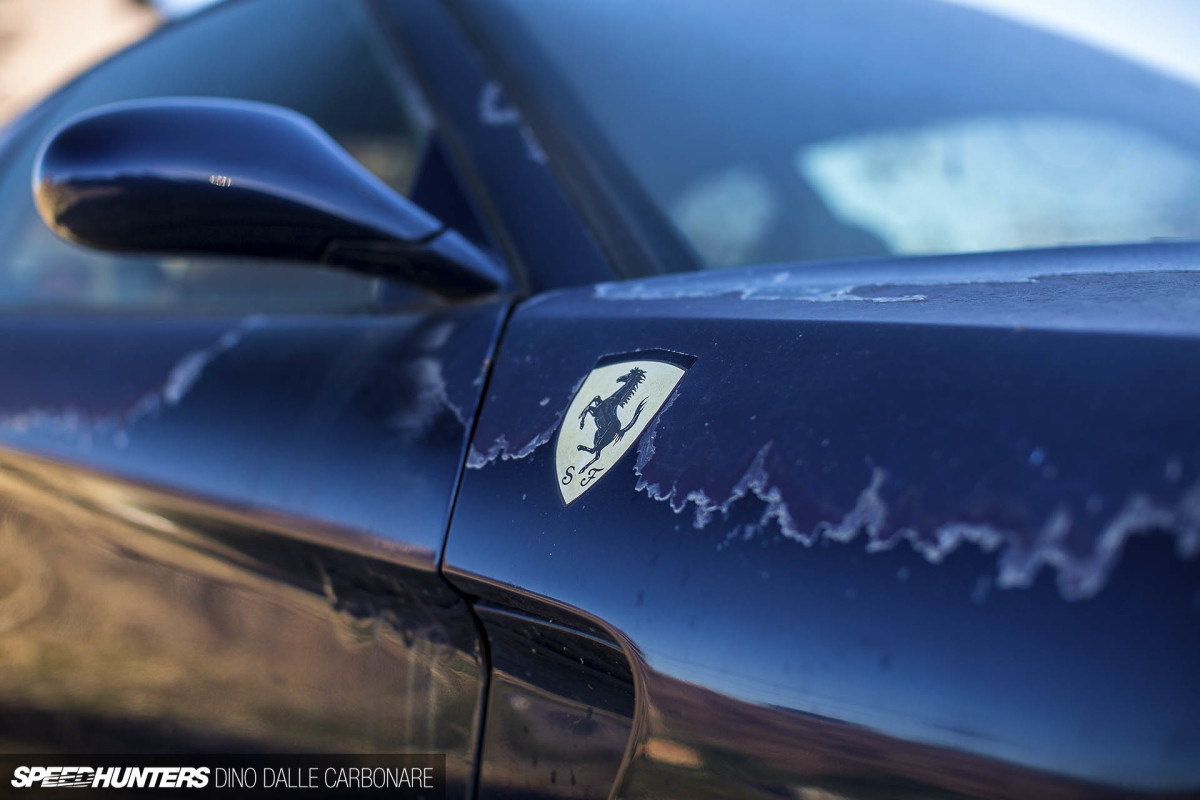 The clear-coat has retreated back to reveal the various layers of paint underneath, and the Scuderia Ferrari emblems on the front fenders have almost lost all of their yellow coloring.
Then there are the brakes, which must be completely seized up judging by the amount of rust on the discs.
Funnily enough, after checking the online resellers here in Japan to get an idea of what these cars are worth (anywhere from the equivalent of US$40,000 to US$80,000 depending on year and condition), I noticed that this car may have had optional design 5-spoke wheels which feature a smoother spoke design than what the 456GT and 456M GT normally came with.
There's all sorts of debris being collected in various openings, from air intakes to where the wipers rest against.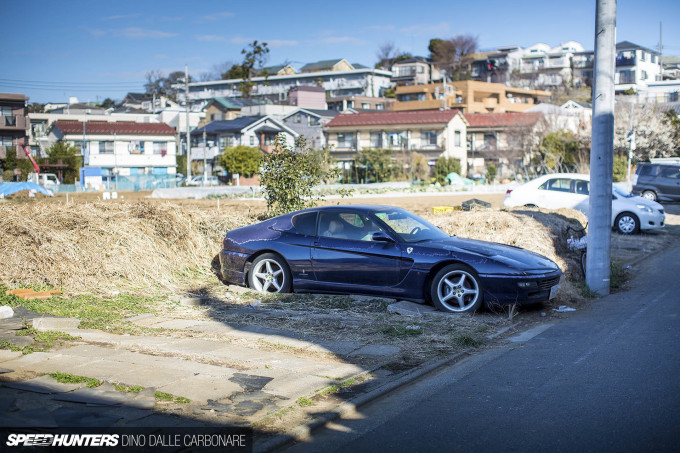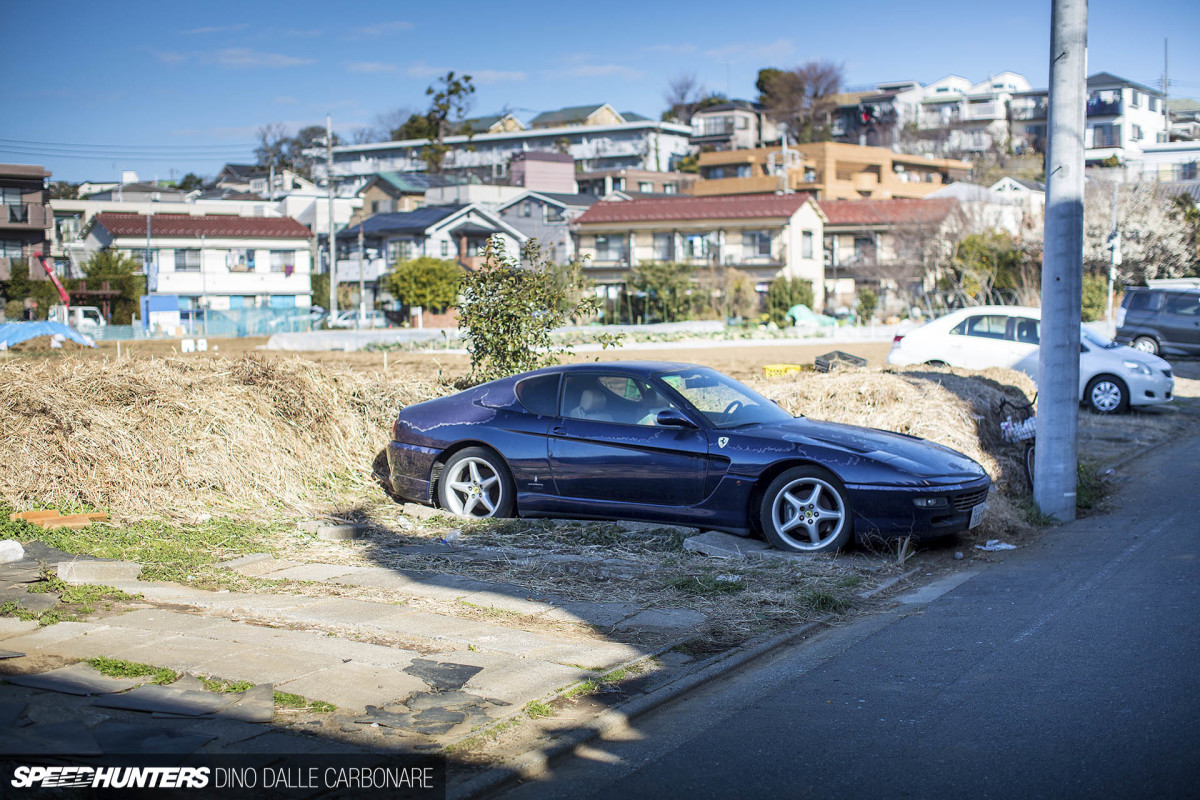 Compared to the 928 I came across last year, the paint on this newer 456 certainly hasn't fared well being fully exposed to the elements.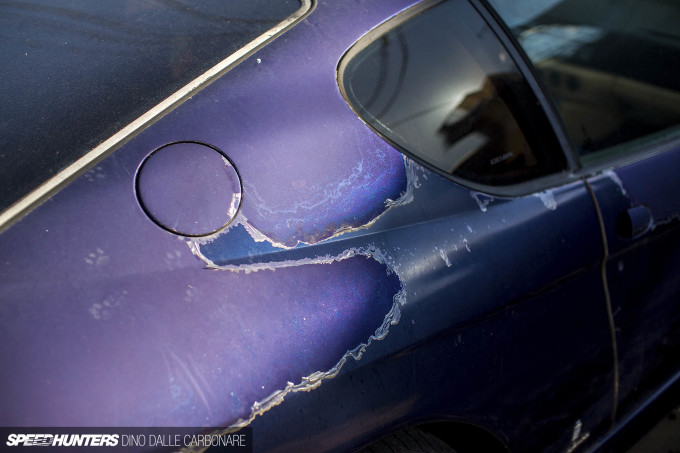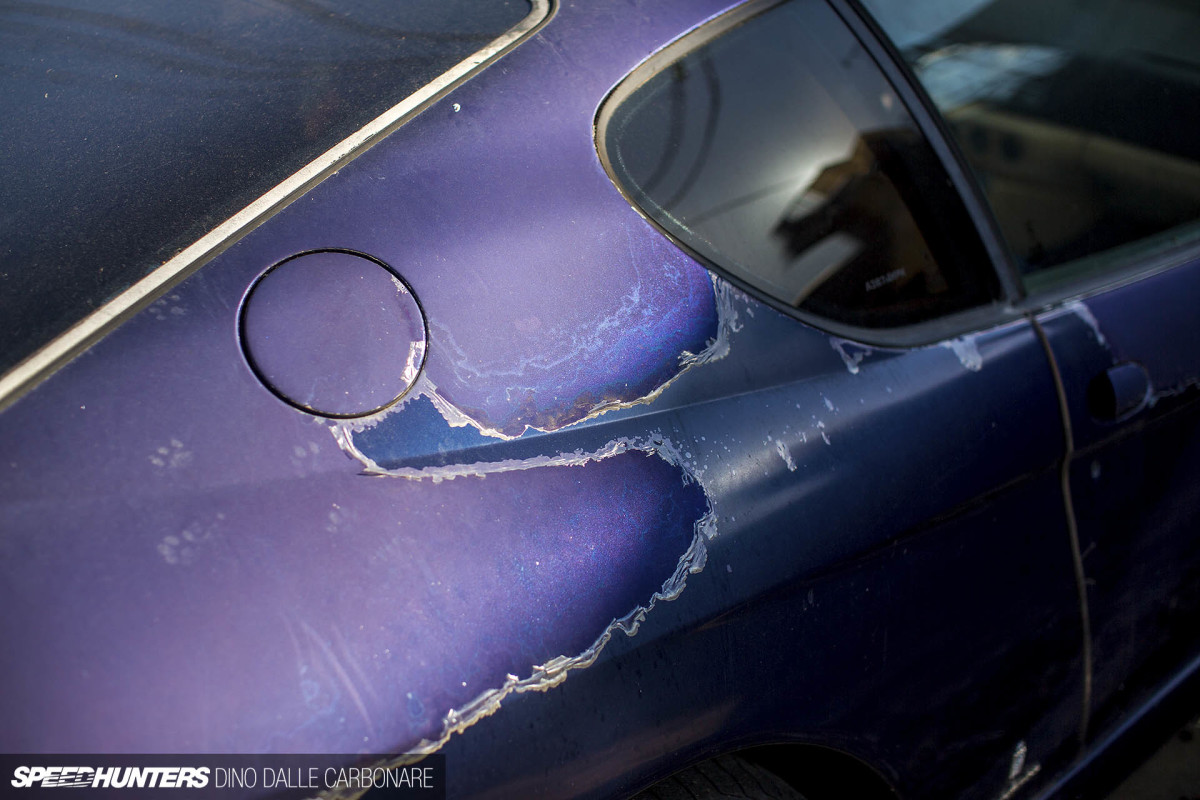 Ferraris of this vintage aren't particularly known for their high quality paint jobs, but this is serious decay.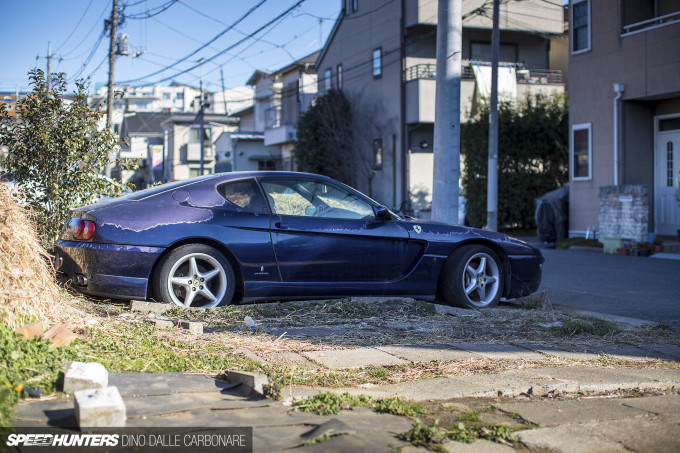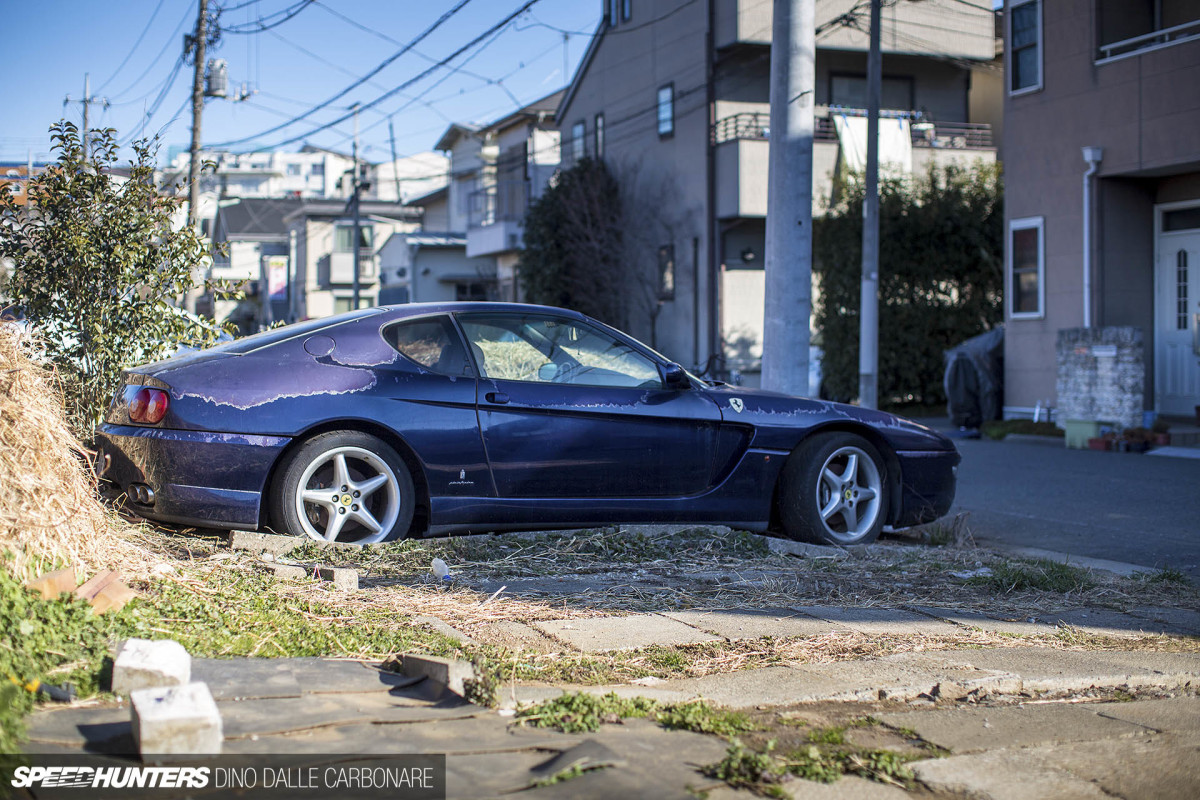 This could very easily be saved, but it surely wouldn't be cheap. The cost of a paint job, new tires and a brake overhaul would quickly add up, and that's before praying that the 5.5L naturally aspirated V12 will crank into life. But even if it did, it would still need money spent on it to bring it back to full health.
It's just too hard to look at a Ferrari in this state, forgotten about and left for nature to slowly eat away at.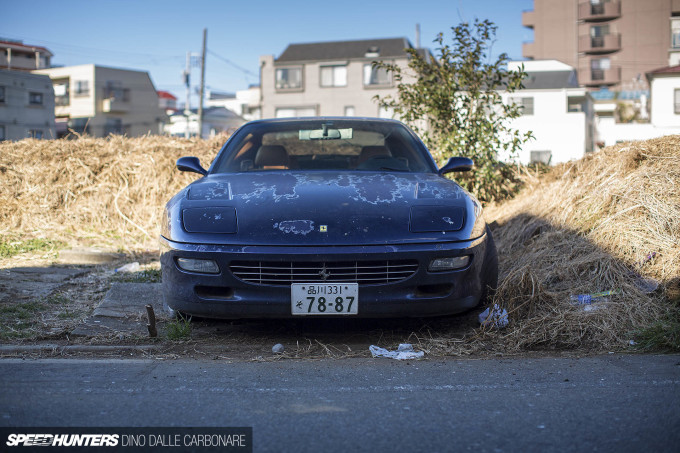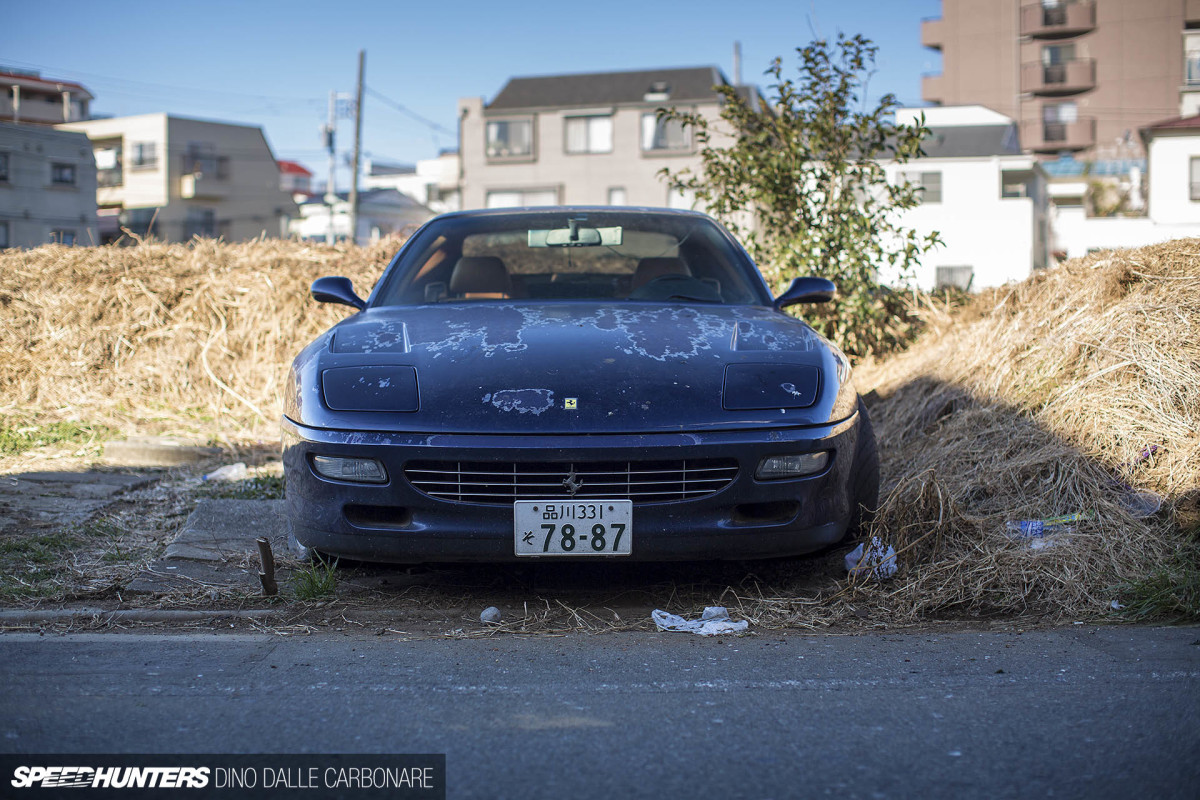 But then again, who knows the circumstances behind these sort of findings. You assume the worst has happened, because what else can you think?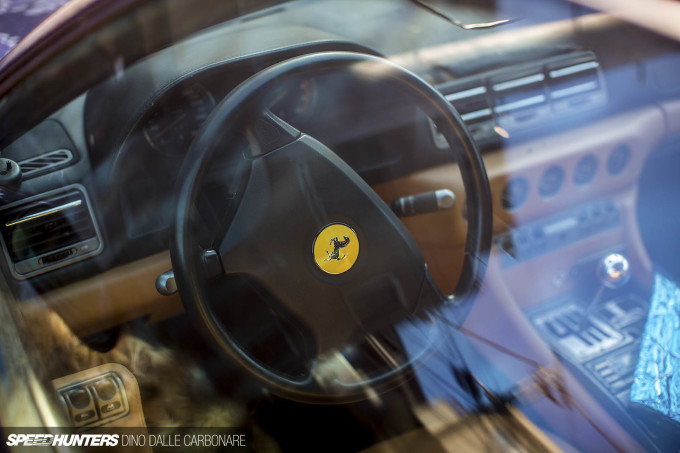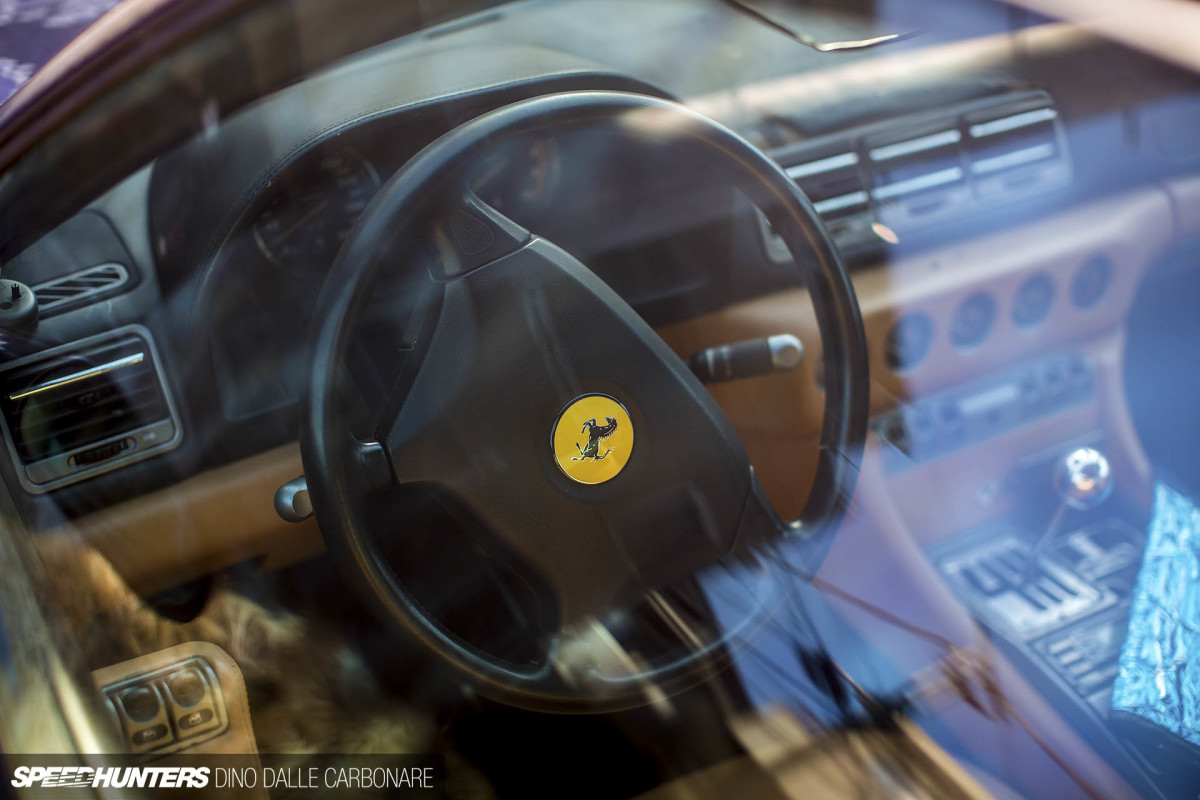 Unlike the exterior, the interior appears to be in surprisingly good condition all things considered. There is some lifting in areas of the leather-clad dashboard, but aside from that it looks like the car was decently cared for until the day it was parked up.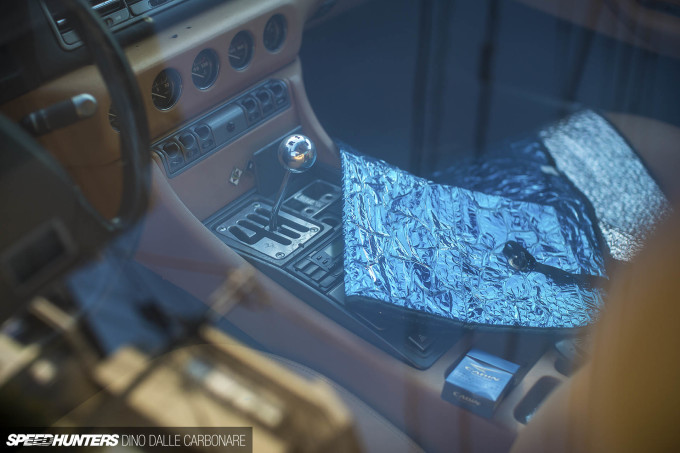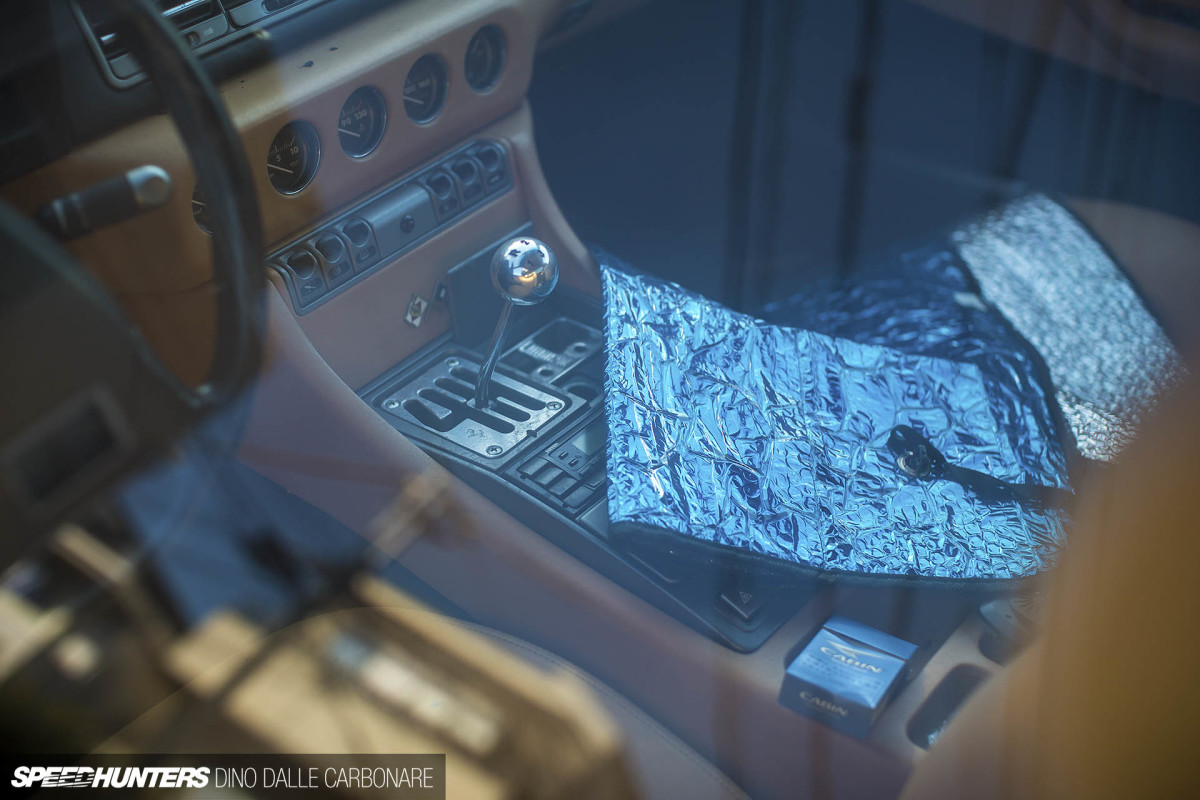 And yes, this is a 6-speed manual example, not a 4-speed auto which was the other gearbox option on this 2+2 seater. Imagine the joy of stirring through the gears one by one, a click-clack of the lever against the gate as you let the 436hp V12 sing to the redline.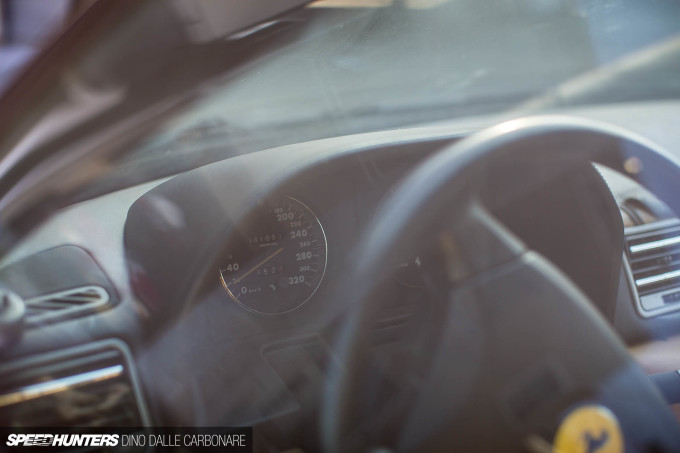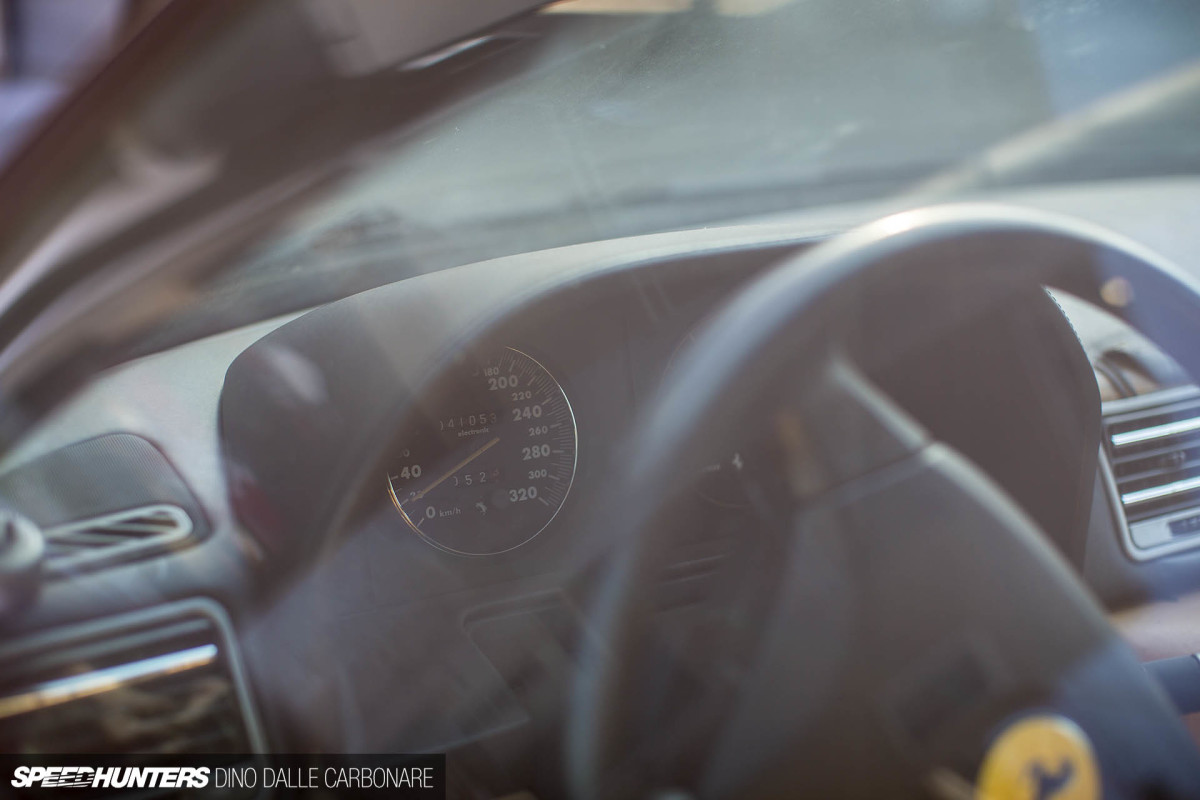 With just over 41,000 km on the clock (~25,400 miles) the car was decently used – for a Ferrari at least.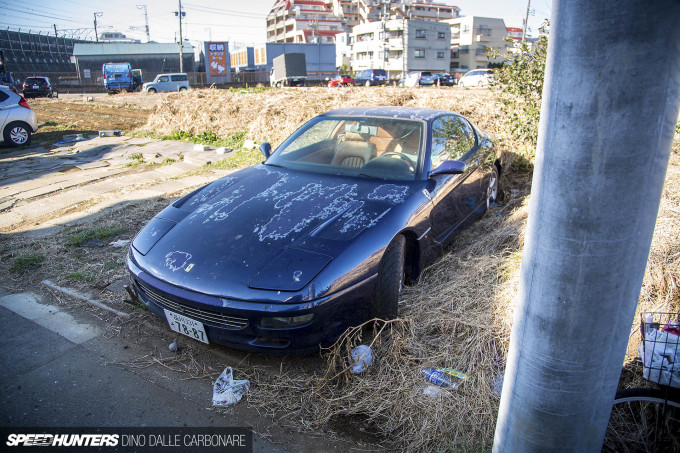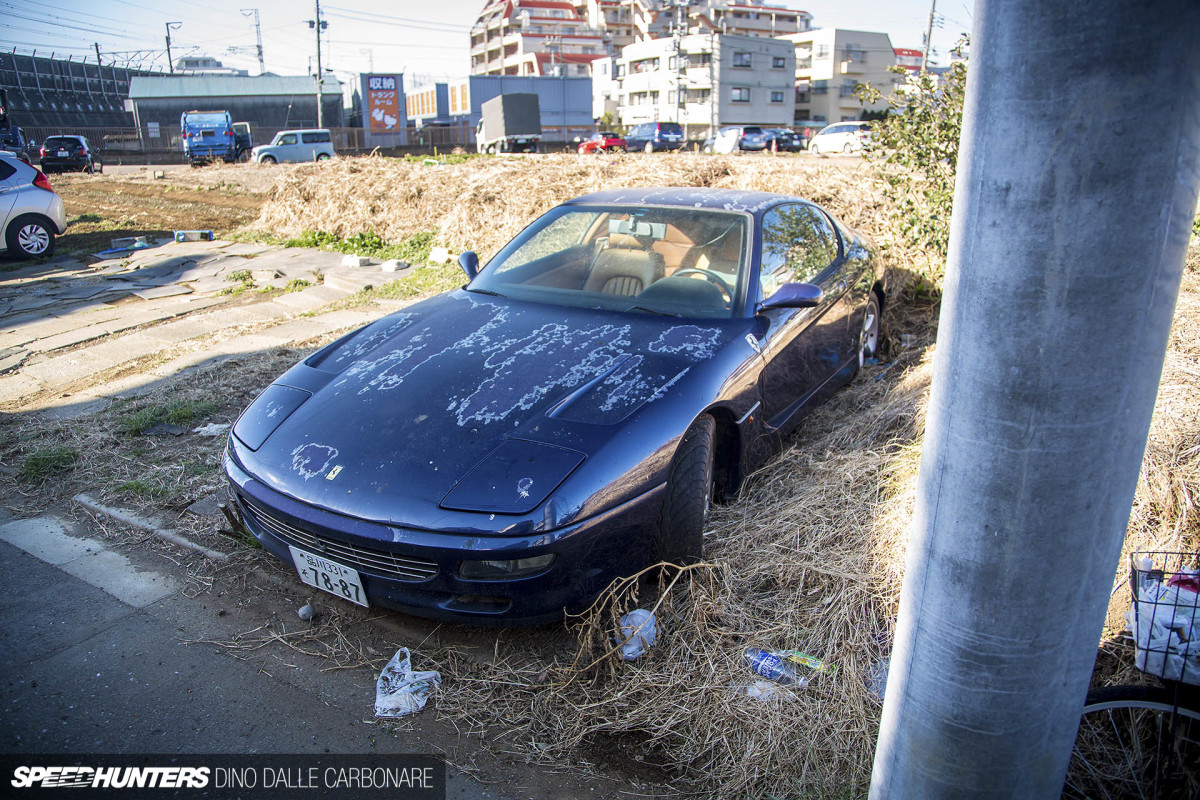 Now it just sits there like garbage, awaiting its demise. How many more years could it possibly stay here for?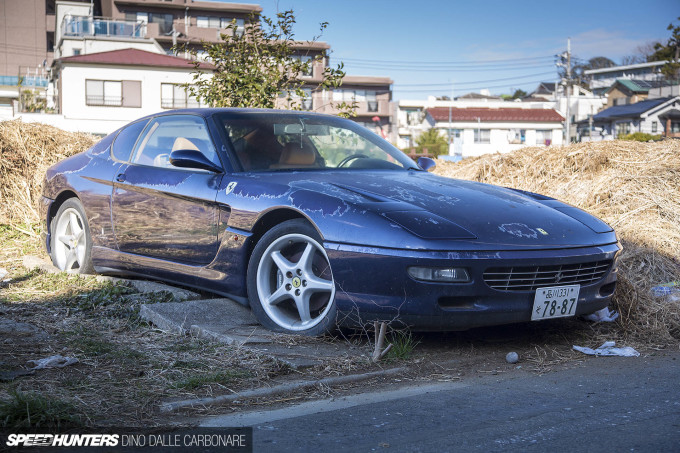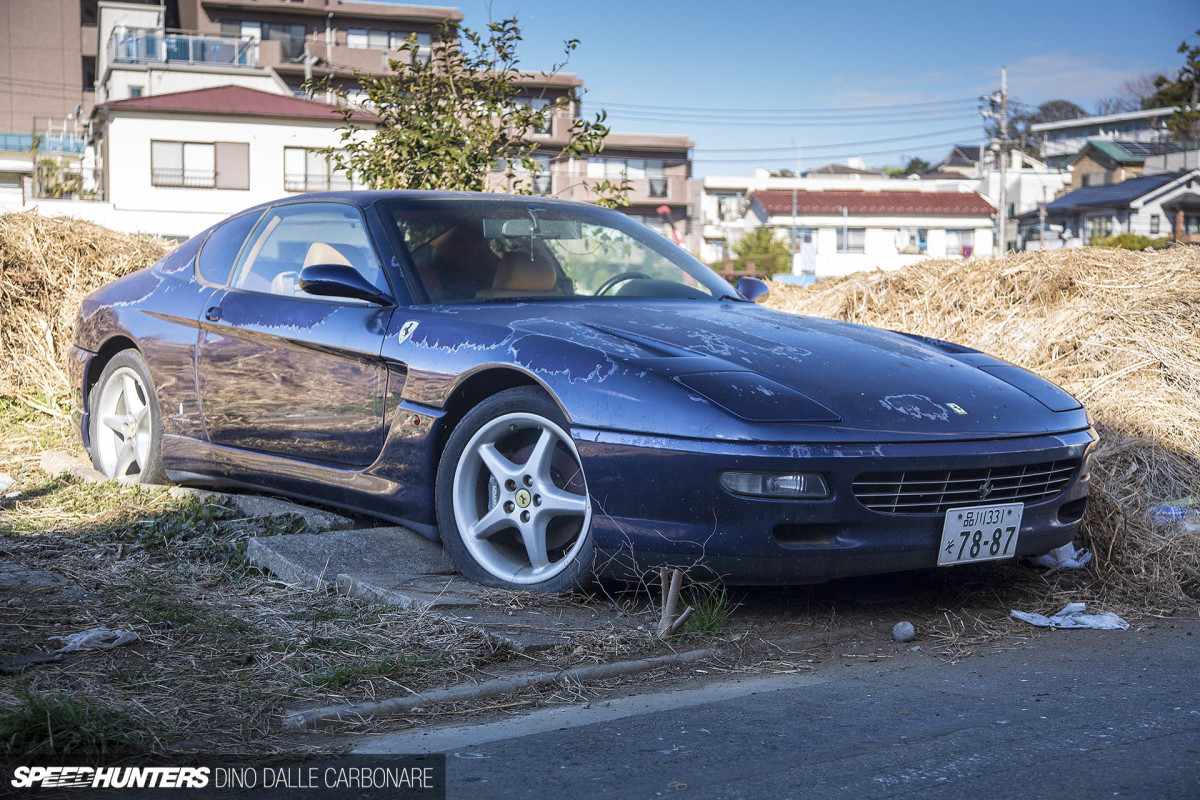 This is a restoration project just waiting to happen, and hopefully it will happen before it's too late.
Dino Dalle Carbonare
Instagram: speedhunters_dino
dino@speedhunters.com