Racing Against The Clock
Welcome to what is without a doubt the most aggressive type of circuit-based motorsport there is. How can you not fall for a sport where there are virtually no limiting factors or regulations, where engineering solutions can be pushed to the very limit, and where your only real adversary is the stopwatch.
And that's exactly why time attack appeals so much, because a lap time does not lie. It weeds out bullshit and excuses – you either set a time or you don't. From the big players with budgets we all dream of to the cars built over time with passion and dedication, the great thing about this motorsport genre is that you get to see the whole spectrum, neatly divided into classes.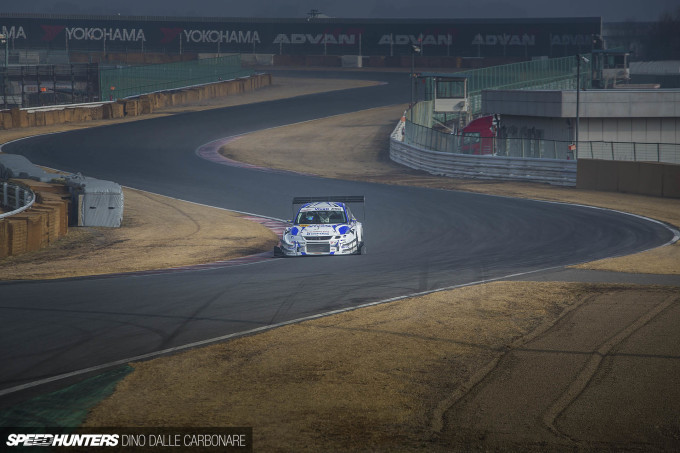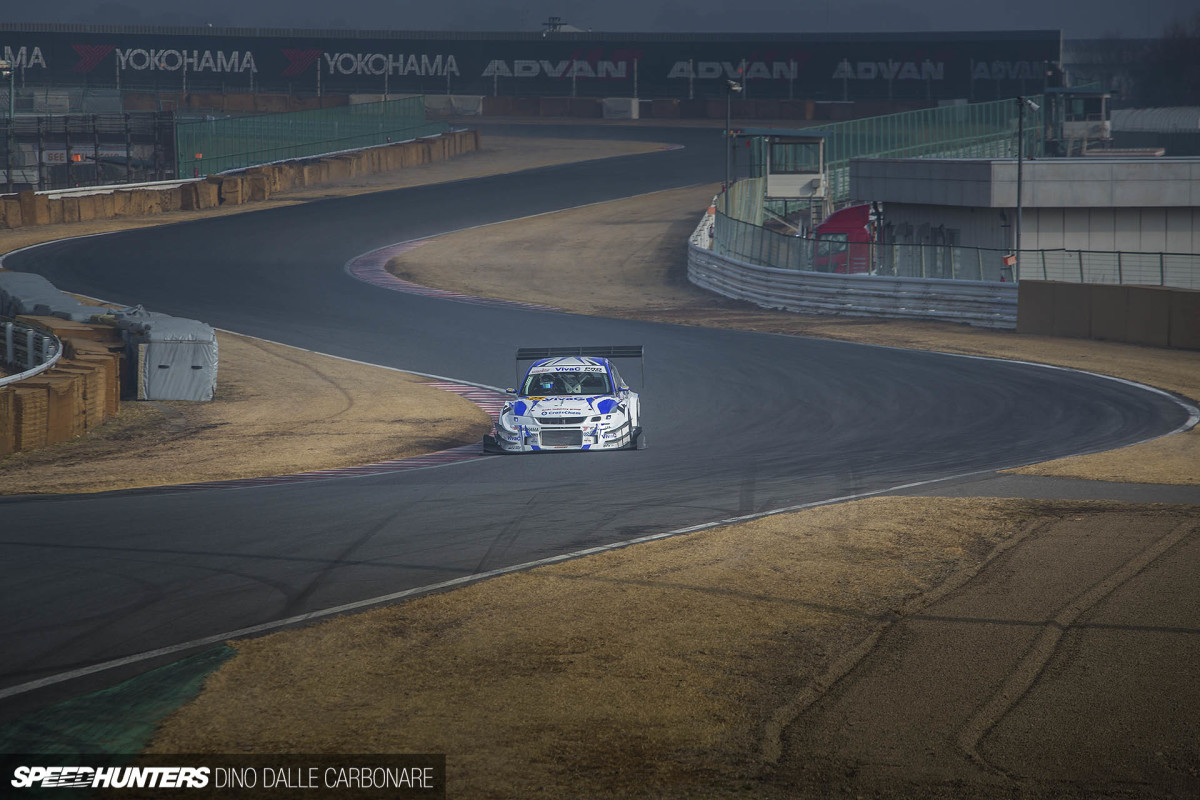 Since the RevSpeed Super Battle back in December I've been yearning for some grip action, and now that Battle Evome is no more I feel like it's been way too long since we've caught some time attack action out at Tsukuba Circuit. While I do miss the family-like atmosphere that a small event like Evome used to have, Attack seems to be the natural progression for the amateur side of this sport.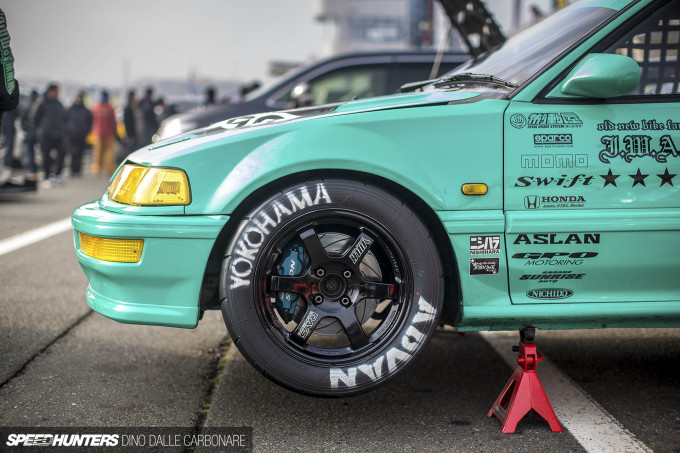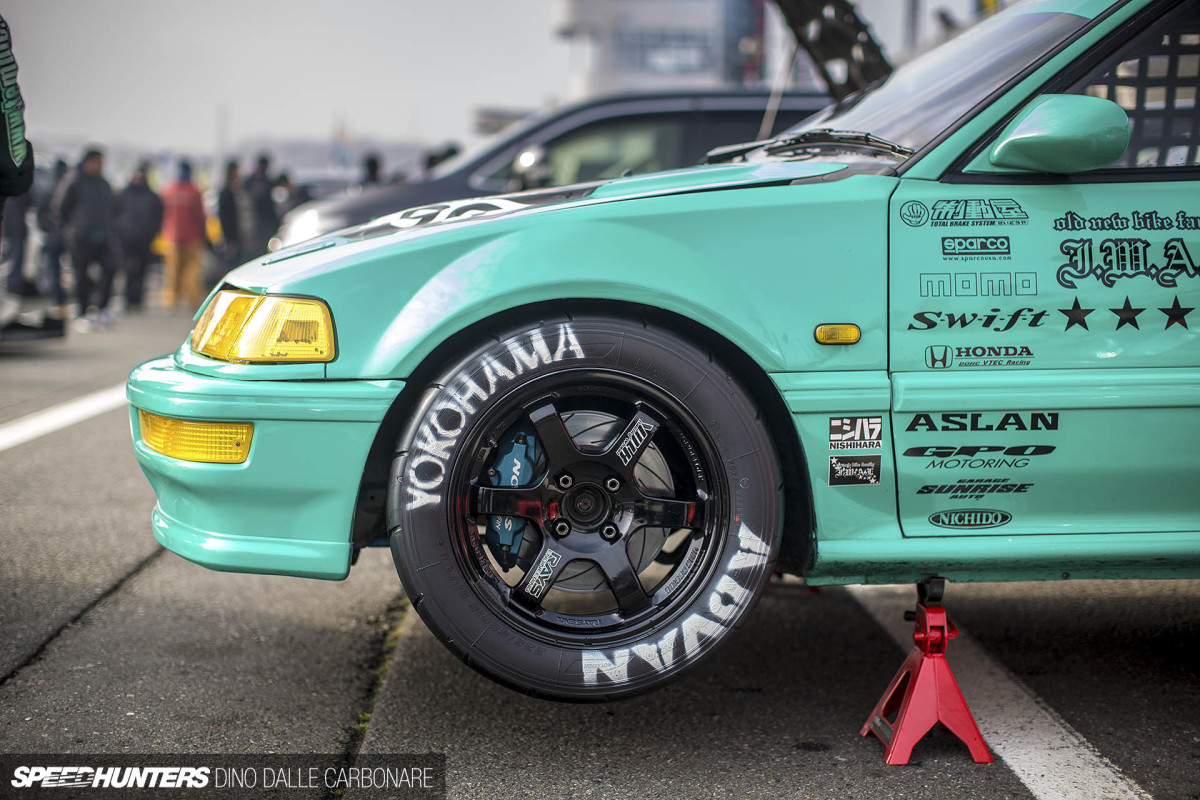 And I have to give it to the organizers, they've created something really special. This is a proper series with a ton of entrants, but there's still a close-knit feel. The Attack series spans five rounds, starting off in Suzuka, hitting Tsukuba twice, going all the way down to Okayama, and then up to Sportsland Sugo.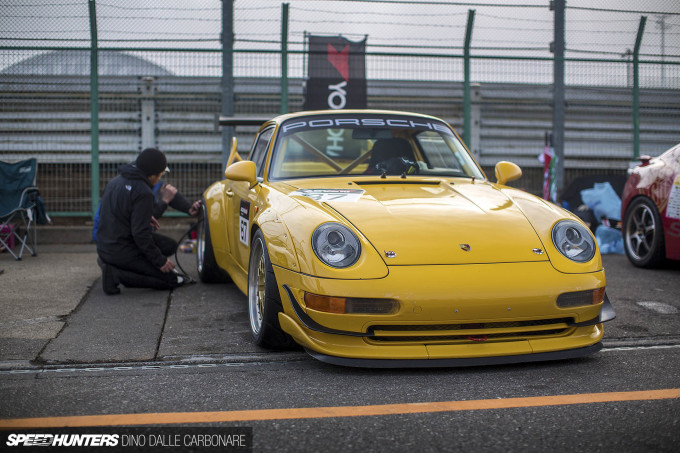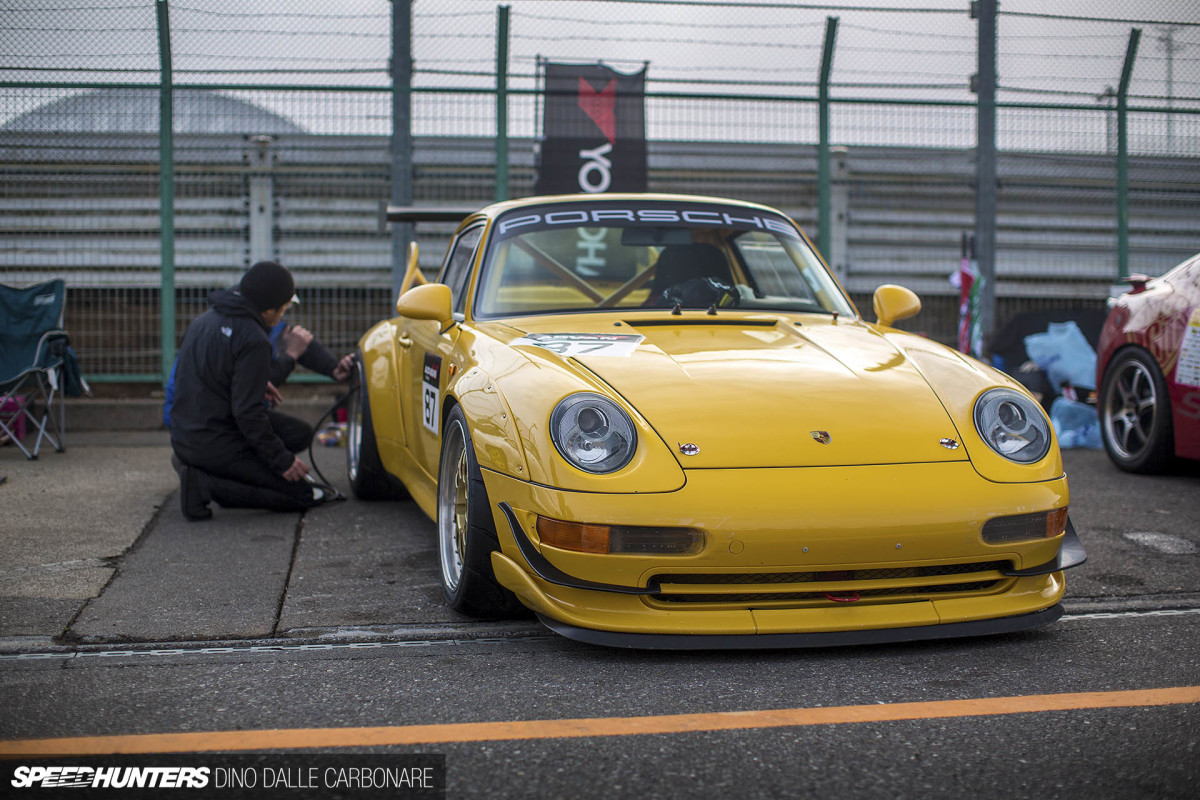 In the process it gets drivers and cars from all over the country involved, in turn boosting the whole industry that supports it.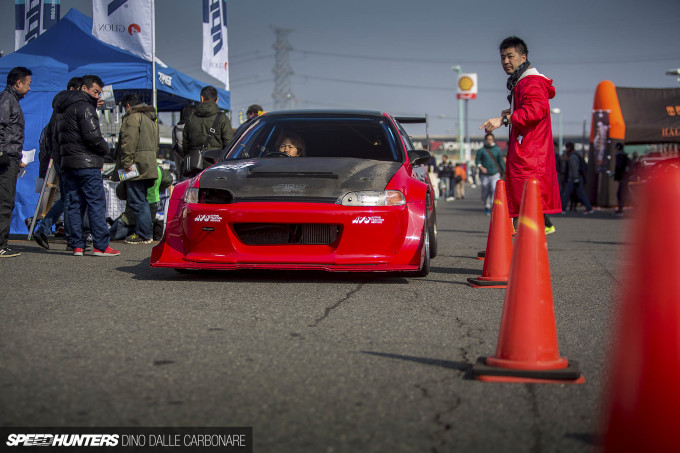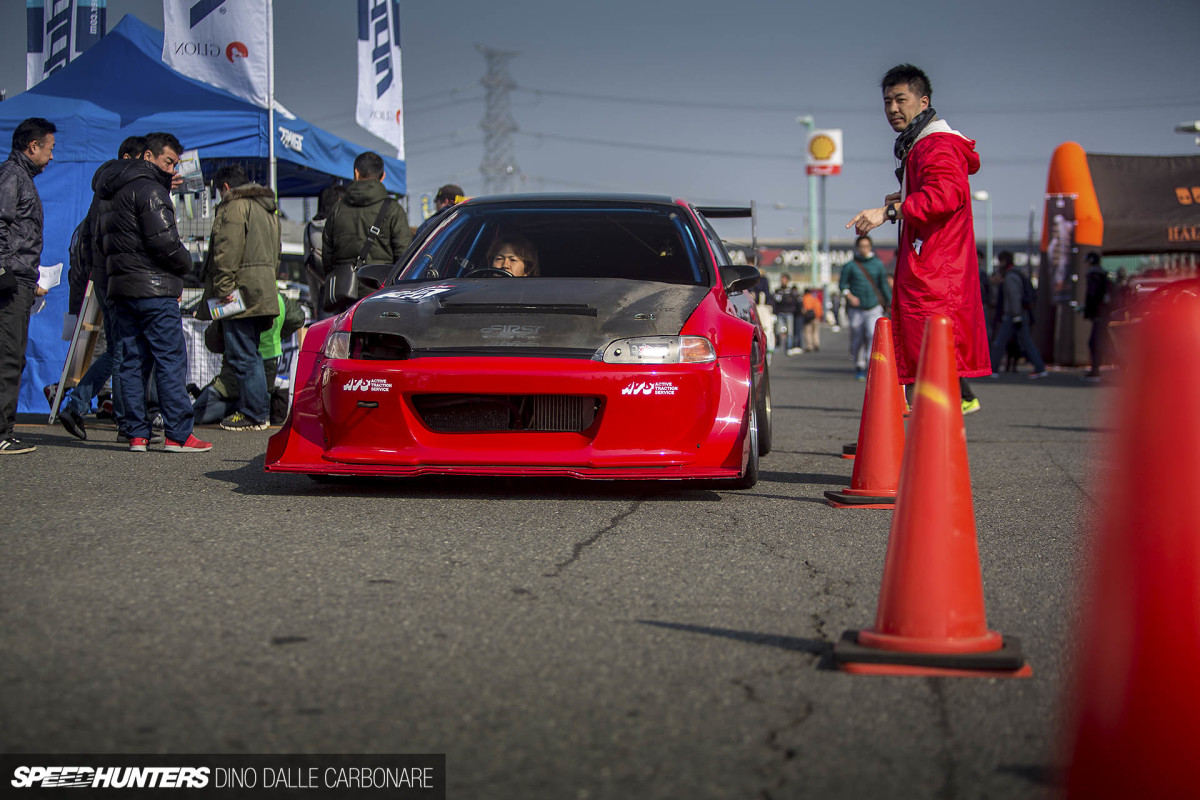 With temperatures hovering just above freezing and the sun forecast to make a showing just in time for the first session at 8:00am, it was looking like lap records would fall on Saturday. And with HKS having dipped into the 49-second bracket just the other day (on slicks, so it doesn't really count in the grand scheme of things), everyone was expecting Under Suzuki to be at the event and attempting to break through the 50-second barrier.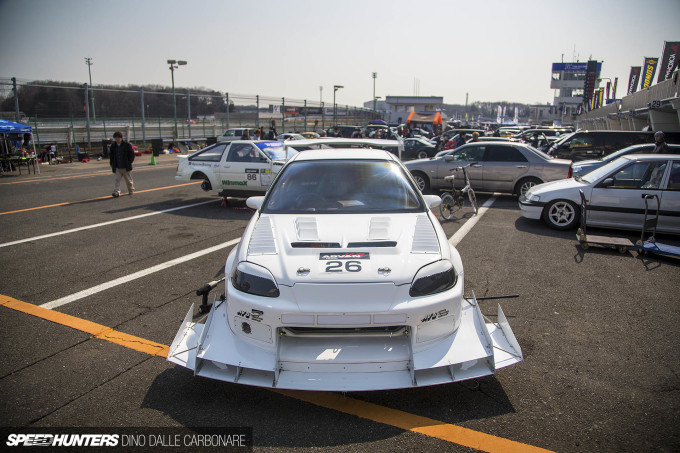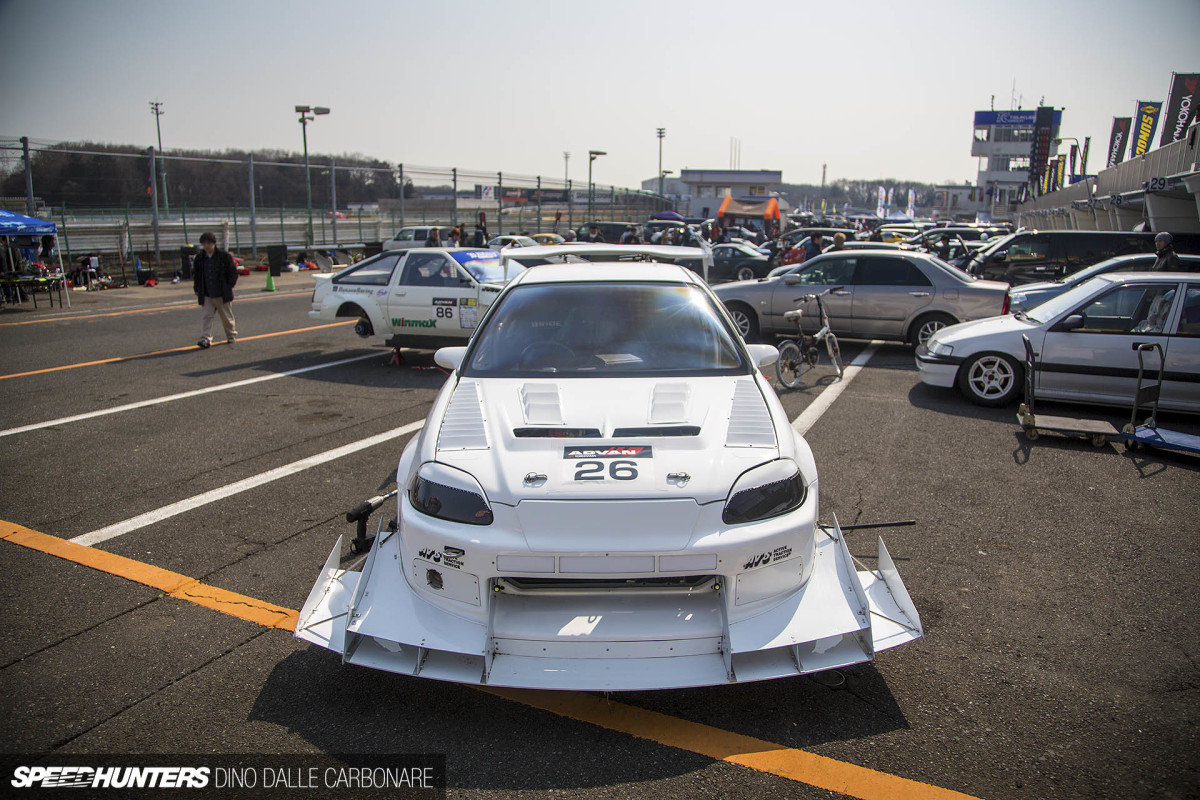 The HKS TRB-03 is just a whisker faster on semi-slicks than what Suzuki-san's S15 is, so we are pretty sure he doesn't want to finish the 2018 season without giving HKS's time a nudge. But he was nowhere to be seen at Tsukuba in the weekend. We aren't too sure on the reasoning behind it all; maybe the car is not there yet?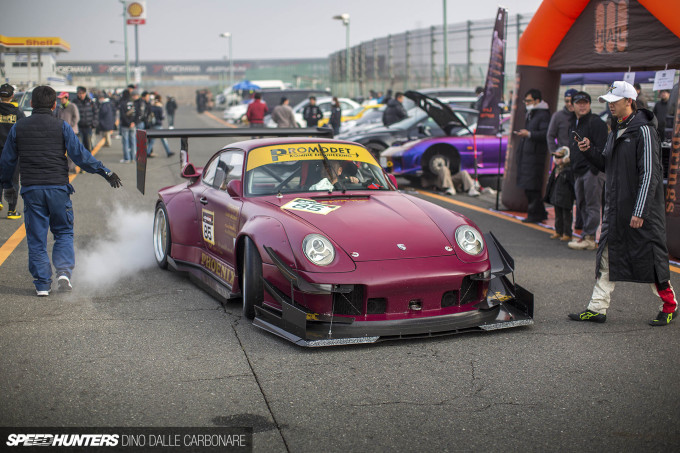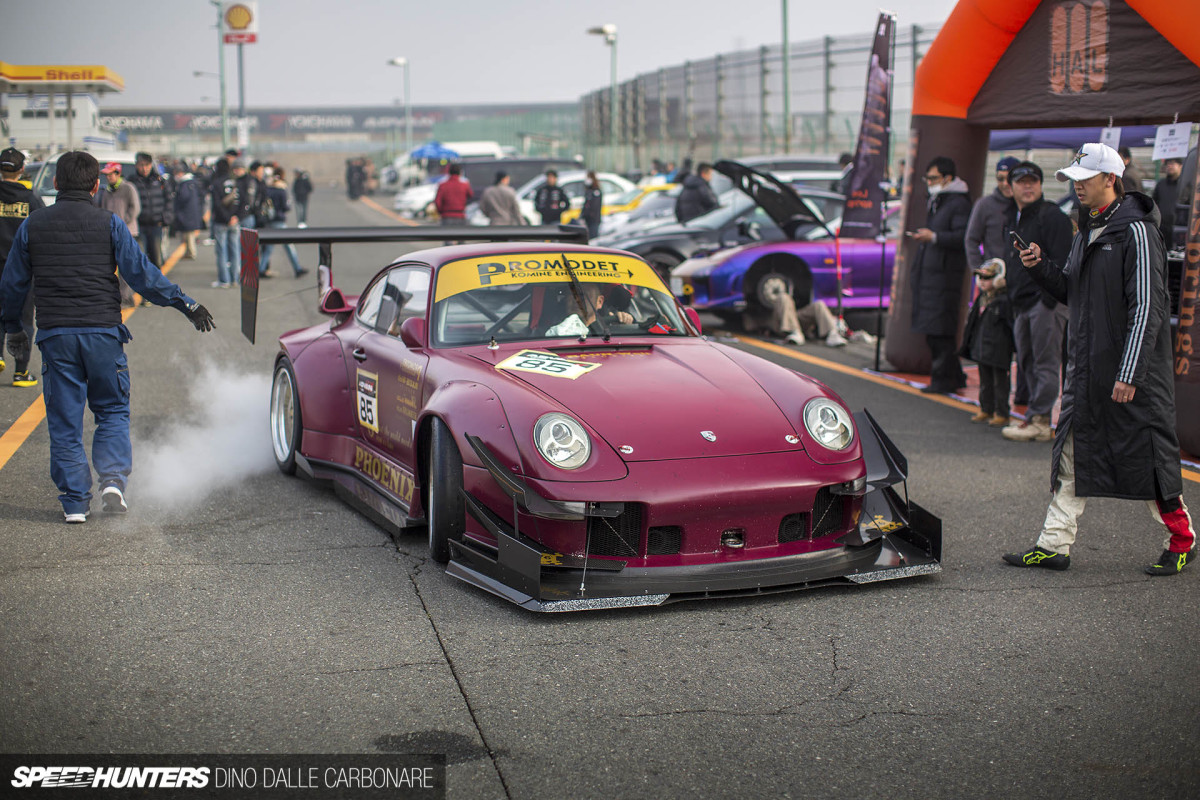 But not to worry, the paddock and pit lane were jam-packed full of familiar cars ready to go out and prove themselves, 104 entrants making even the Super Battle pale in comparison. It was so cool to see RWB Phoenix back in action; the last time we saw this car it was sitting on a lift at Promodet being repaired after a little accident on track. With a big turbo hanging off the back it was goosebump-inducing to see it scream around the track putting down consistent sub-1-minute lap times. The best the driver managed was a 59.196.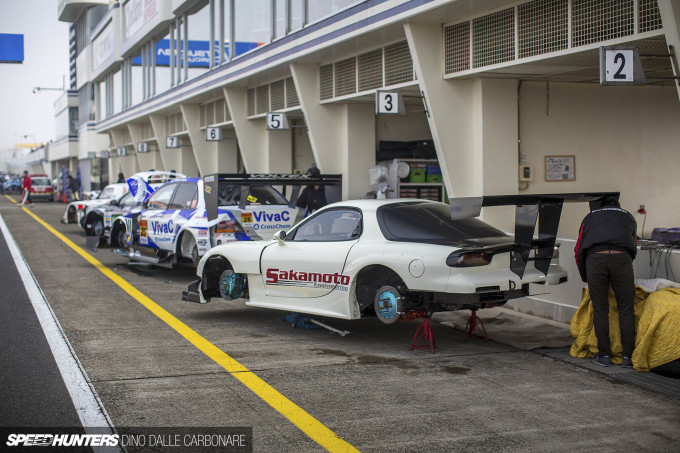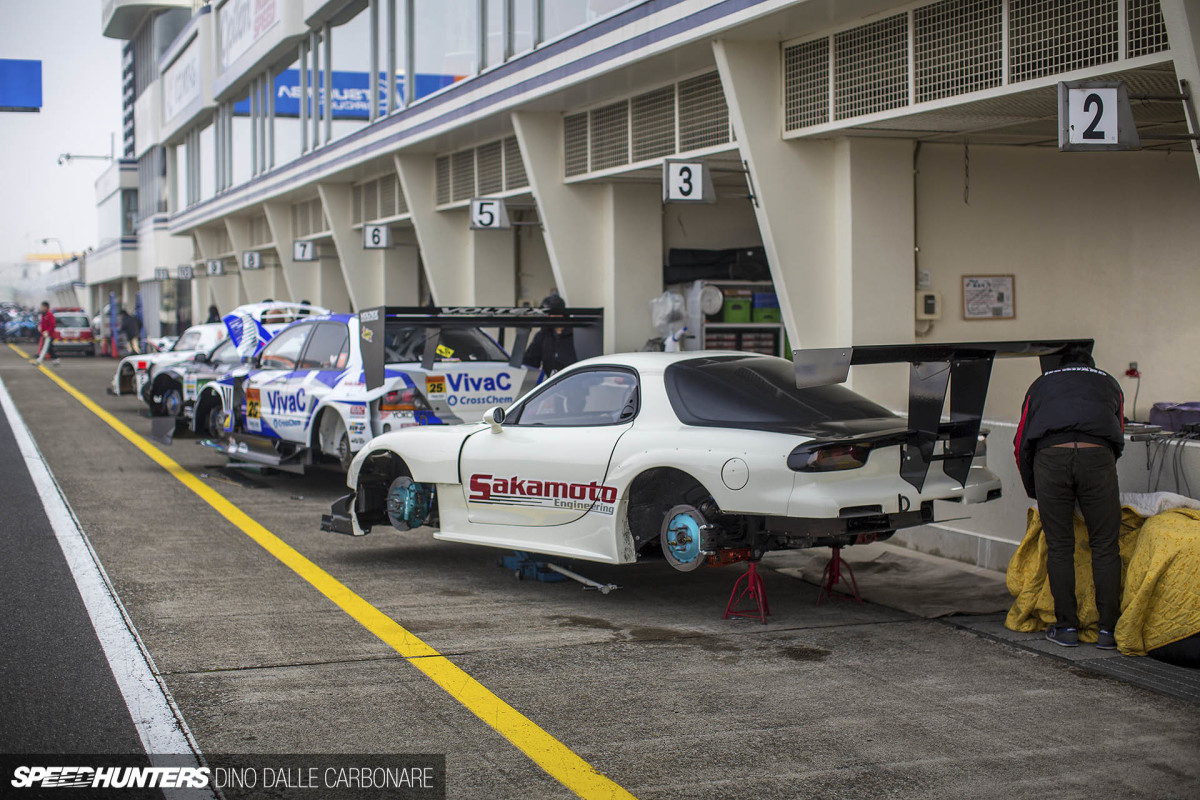 Prior to the first group being unleashed on track I had a few minutes to walk pit lane and take a closer look at the big boys lined up.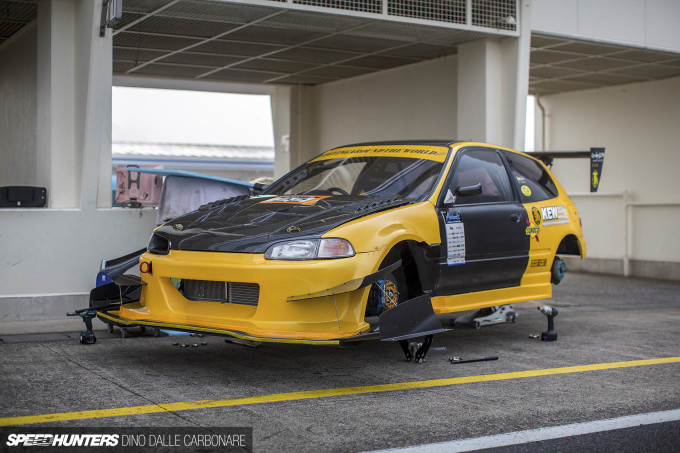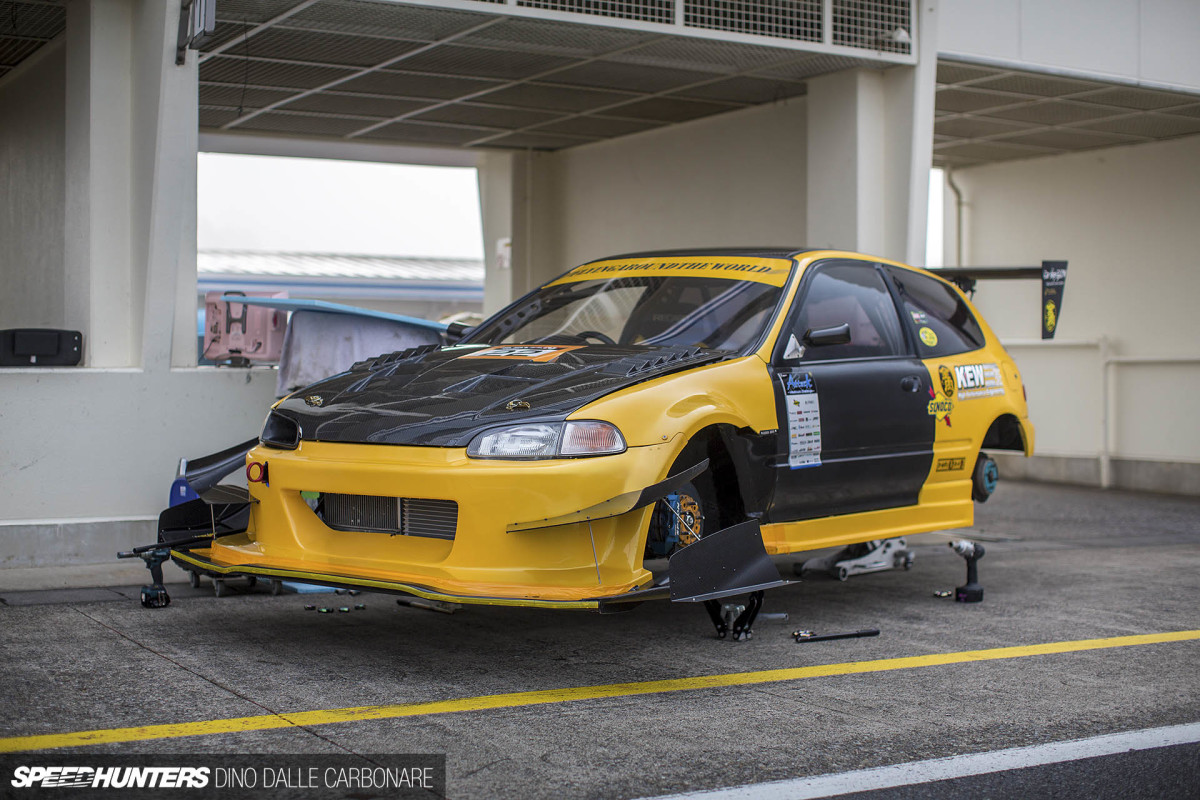 This YFxRKEWxSystemHFx48G EG6 is such a good example of what a well prepared time attack machine looks like. The best time it managed on the day was 59.356 lap, largely thanks to some serious weight stripping measures and what we might as well call a "entry level" aero package these days.
I've got a few spotlights of cars that really stood out coming up, one of which will be dedicated to the Friends S15 Silvia which looks absolutely wild.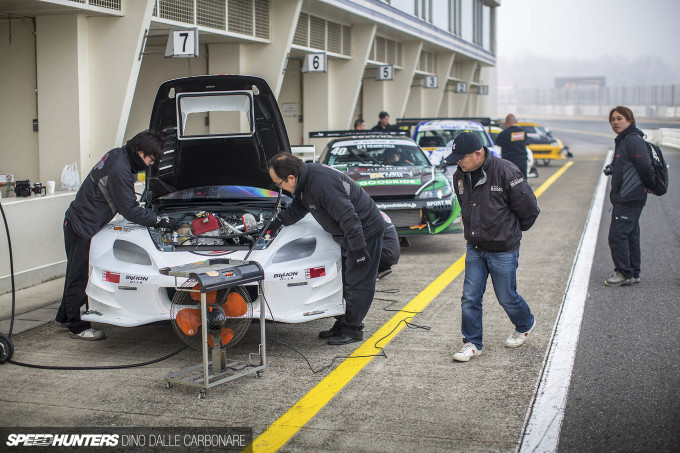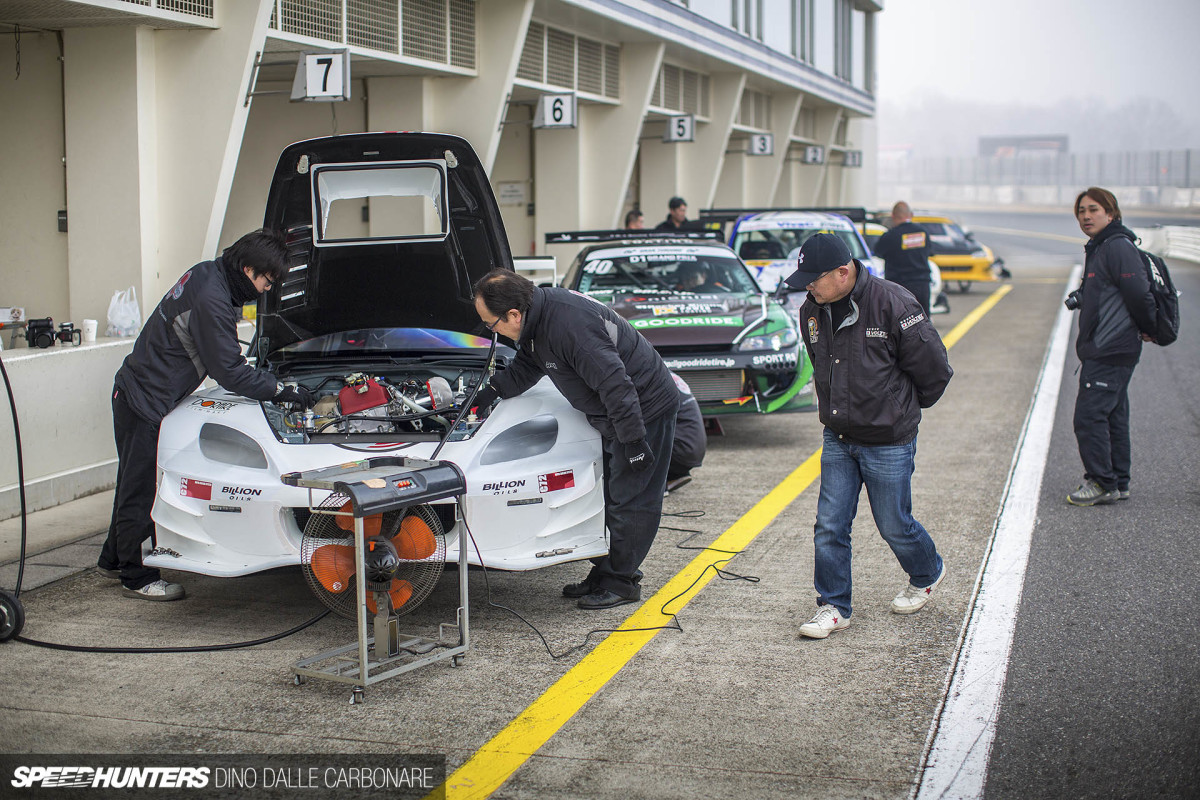 Further up the line was the ASM Yokohama Honda S2000, which has always been a big favorite. I love how the team has remained loyal to the NA base of the car with a Toda Racing-built engine, and developed everything else around it. Back in the day this car was considered to have a pretty crazy aero package with the widened front and rear fenders and the sculpted front lip, but compared to the more extreme cars out there it almost looks subdued.
Variety Is The Spice Of Life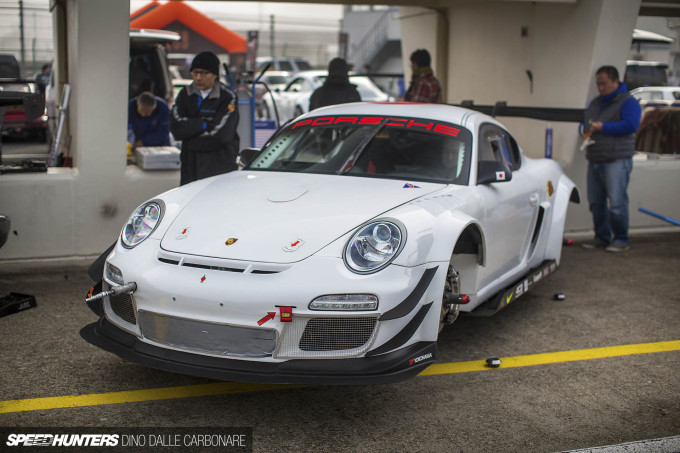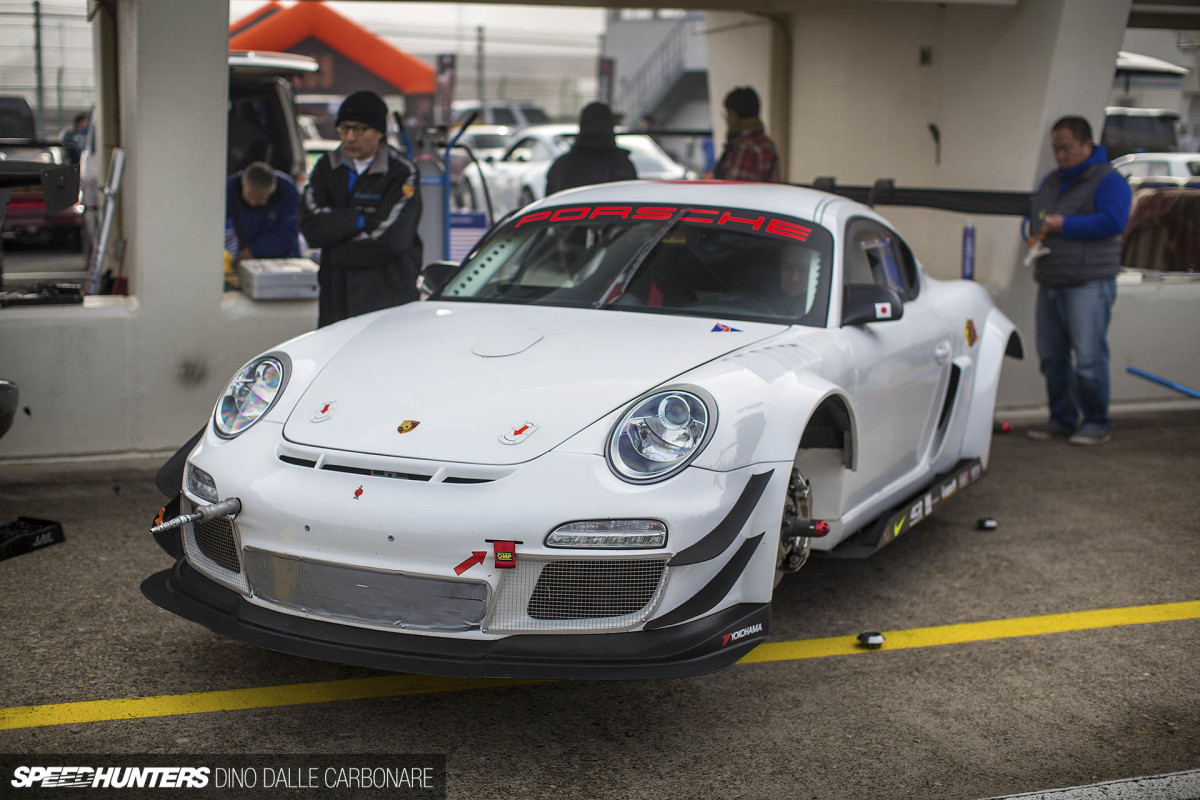 We'll be seeing a detailed feature on the M's 987 Cayman soon, this GT3-powered beast always managing to steal my attention when I spot it on track. And what is there not to like? The M's team have essentially built what Porsche never dared to, and in the process have created a car capable of seriously quick lap times. A 58.070 was the best they managed on the day.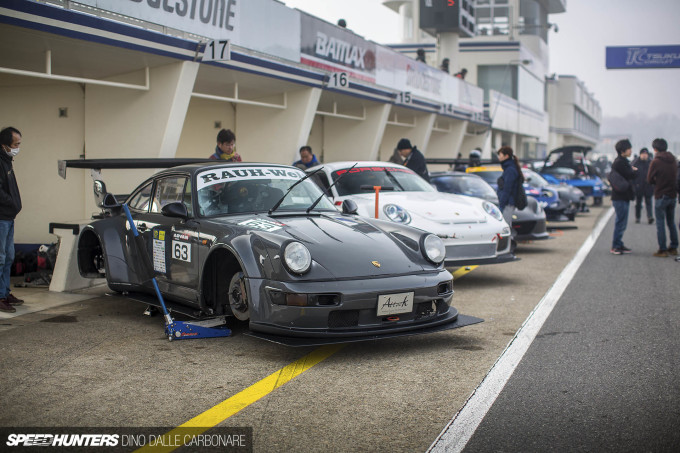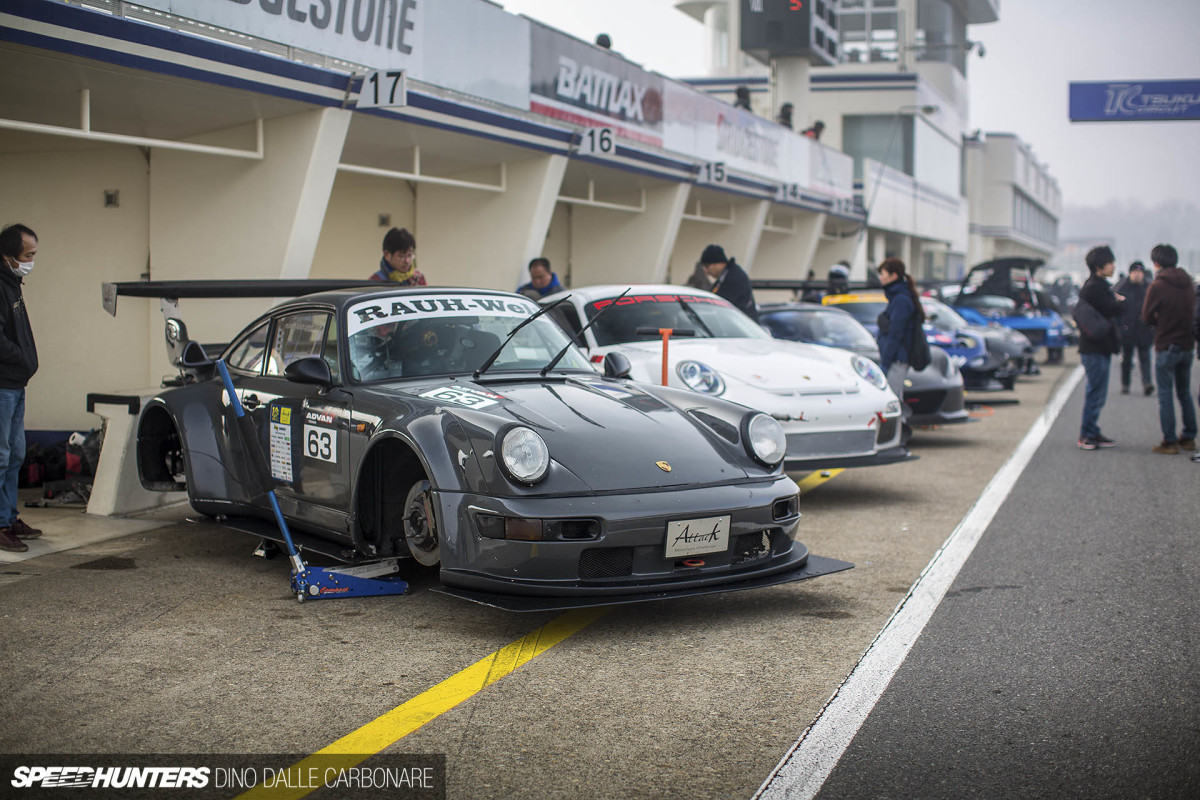 I counted no less than four RWB 911s at the event and remember thinking how cool it would be if we got to see more of the many cars that Nakai-san has built abroad used angrily on the track. This 964 was blindingly fast running a 56.560-second lap, a nice slap in the face to those who say these cars are only built for looks.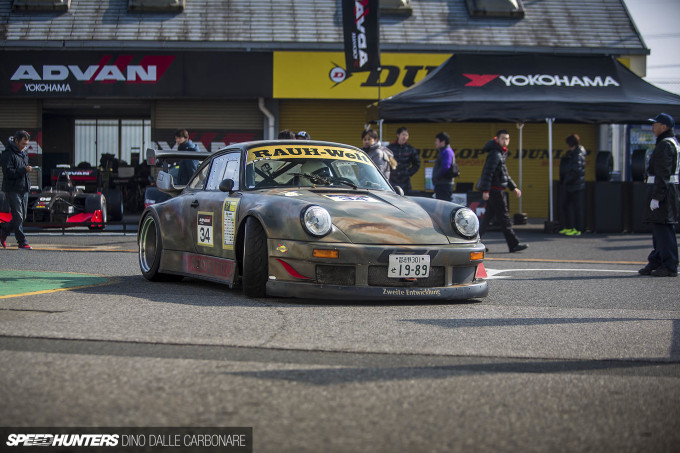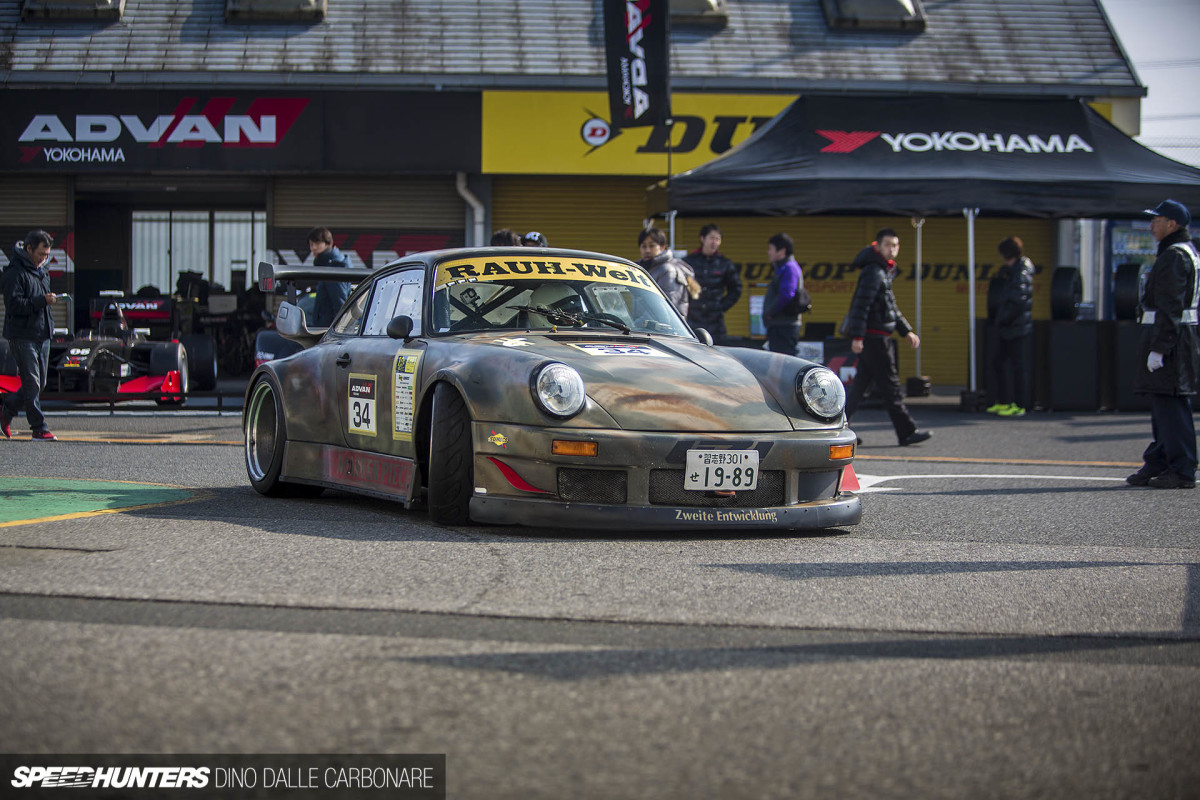 A masterpiece indeed.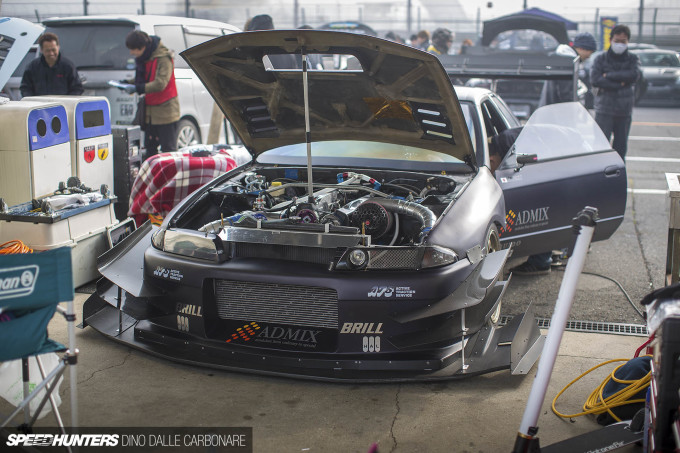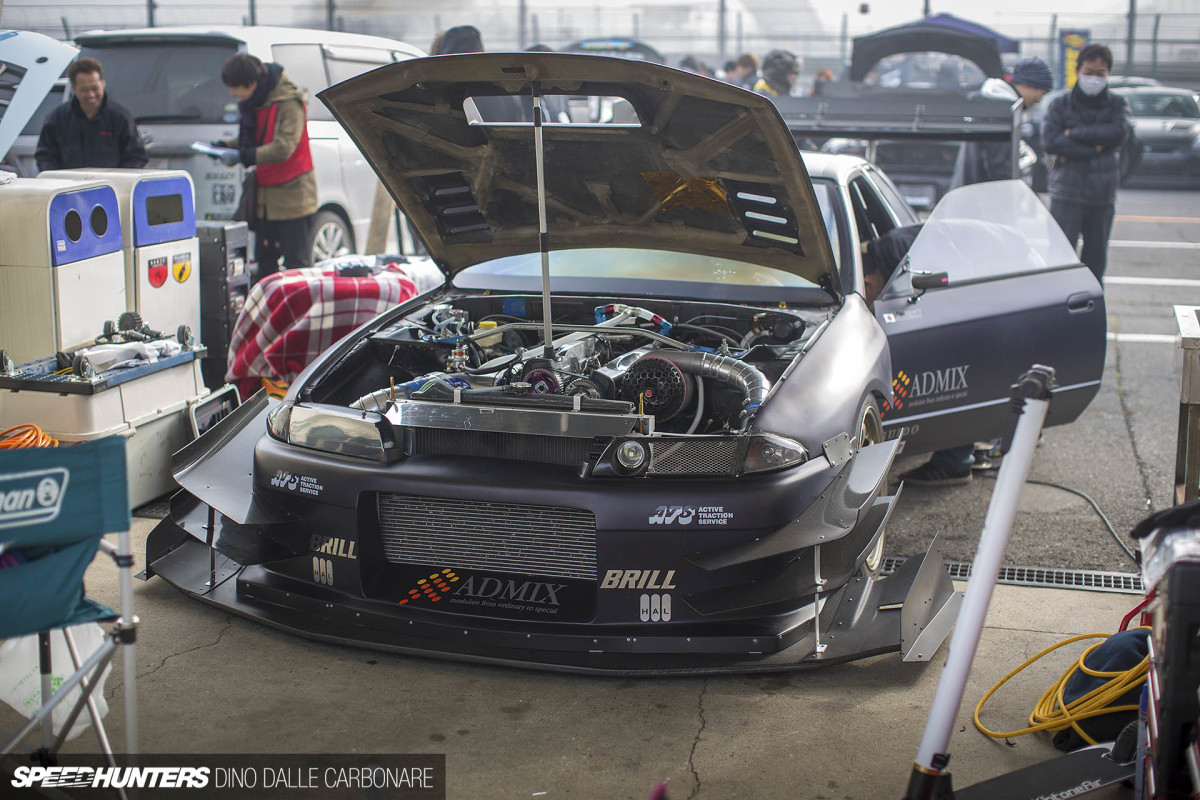 One of the best things about hitting up an event like this year after year is that you get to see how cars evolve. A good example of this is the Admix R32 Skyline, a customer car that's now so highly tuned you could probably call it a demo machine for the company. It's a solid 55-second car around Tsukuba, which is really moving.
With all eyes on Under Suzuki, HKS and now Ando-san and his Escort-built Evo, I feel cars like the Admix R32 don't get the recognition they deserve. It not only takes a lot to build a car of this caliber, but a driver capable of extracting the time as well.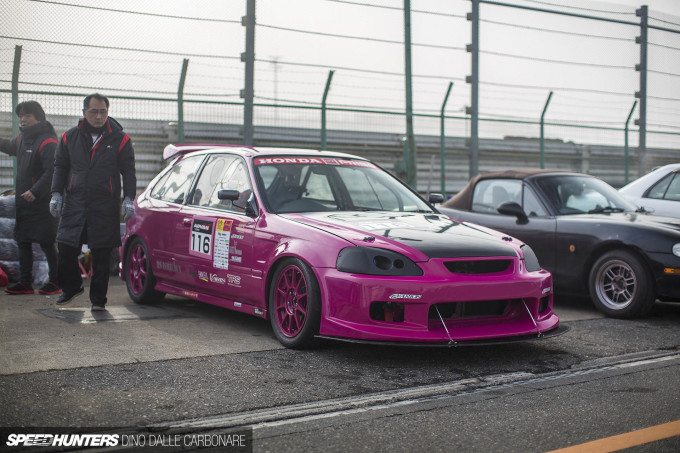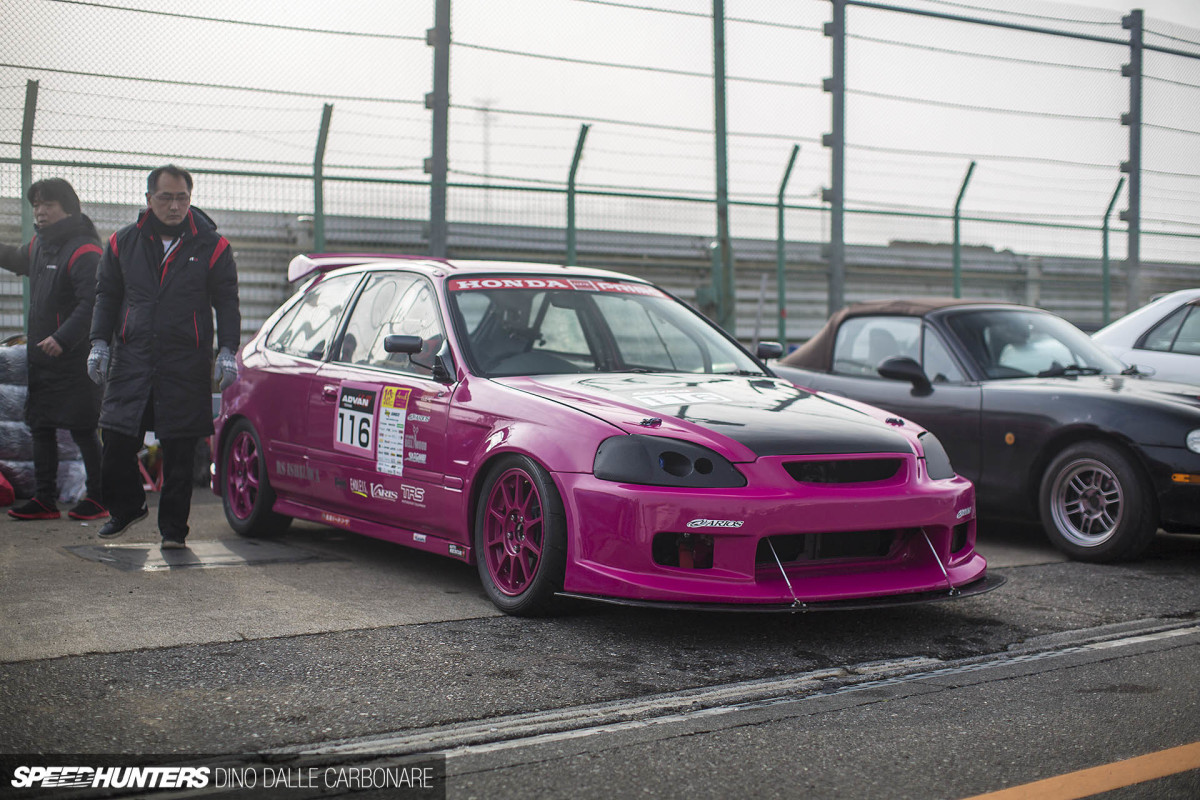 With so many cars in attendance, Tsukuba was looking very special on Saturday. I spent the entire day pacing up and down the paddock seeing if I'd missed any cool details of any cars.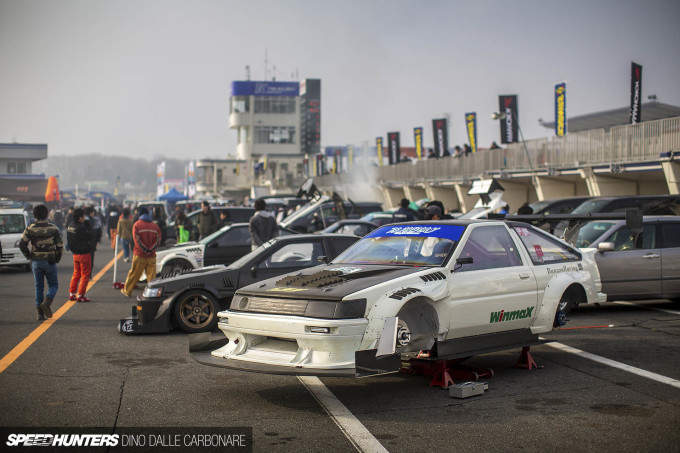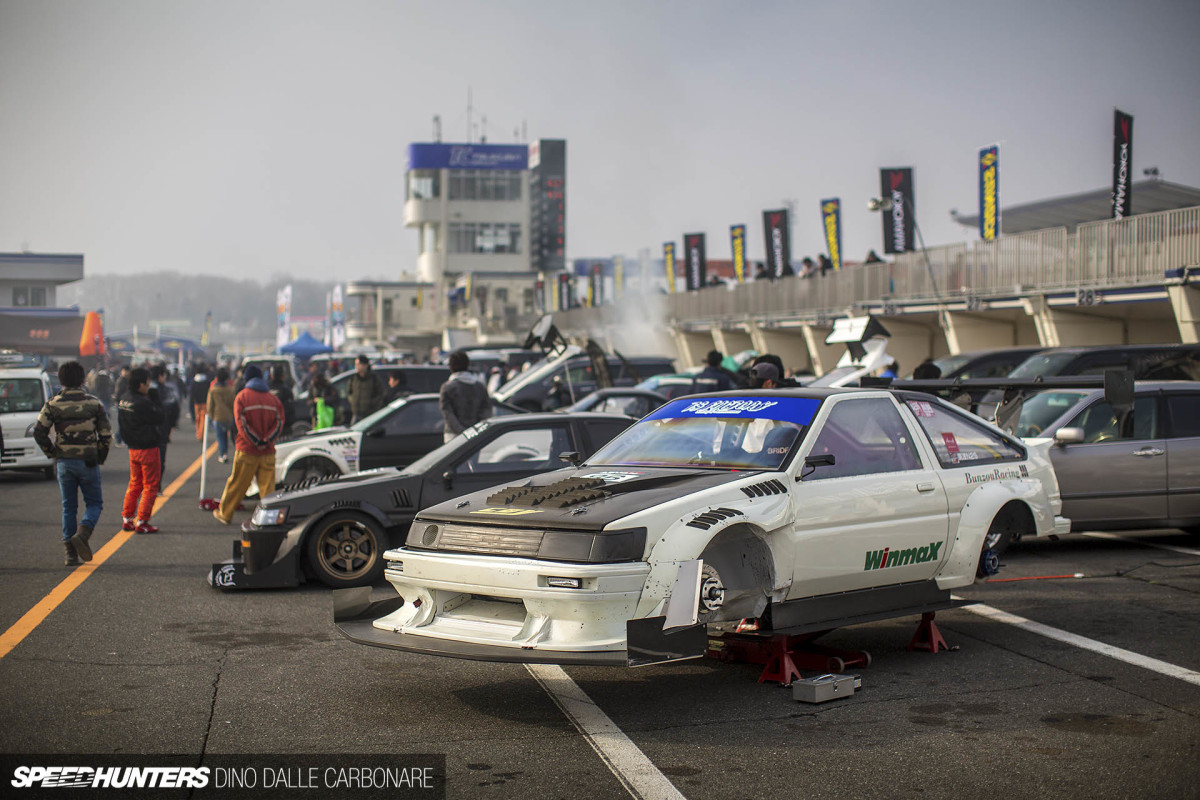 One group I couldn't miss was a line-up of AE86s. It's amazing to think that these cars are over 30 years old, yet with modern day knowhow they're being pushed to new performance heights.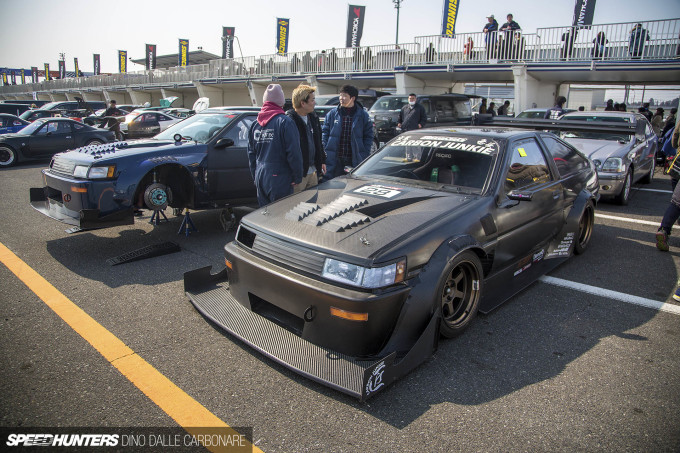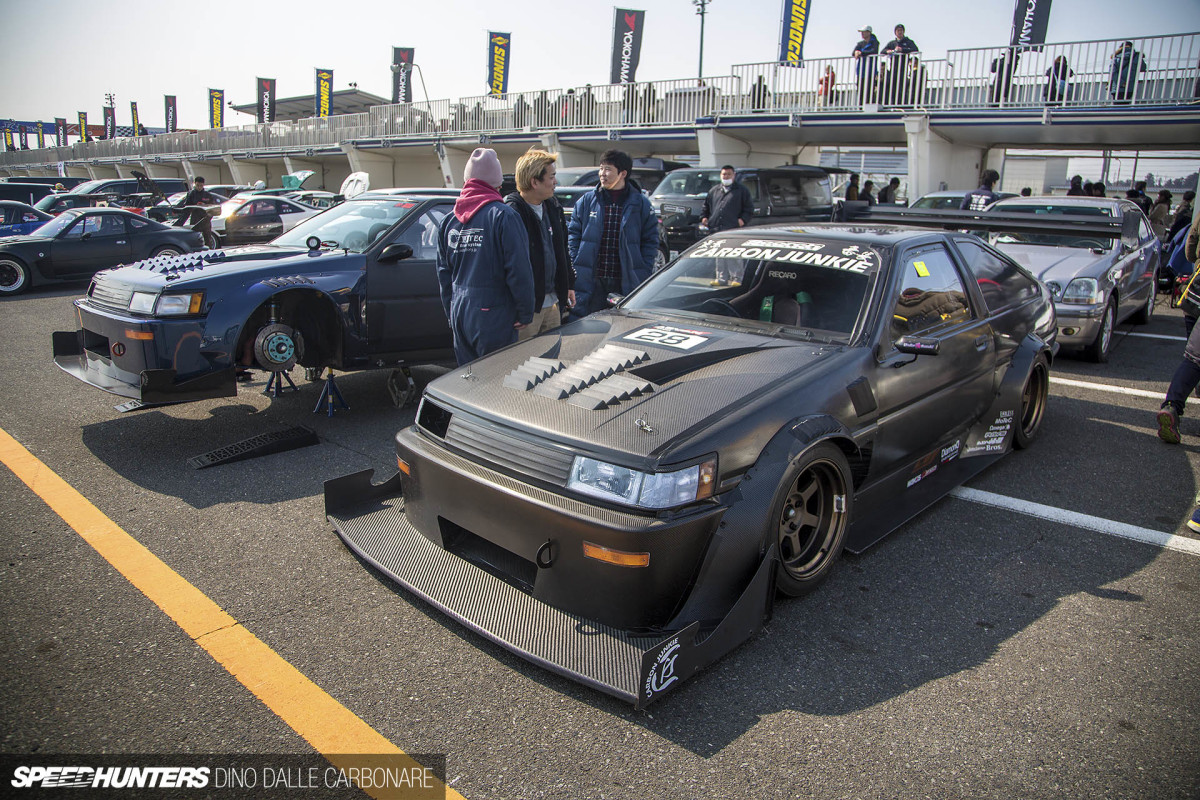 The fastest Hachiroku was the aptly named 'Carbon Junkie', a car that we've looked at on Speedhunters a couple of times before. This thing laps Tsukuba in 58.355-seconds – enough said.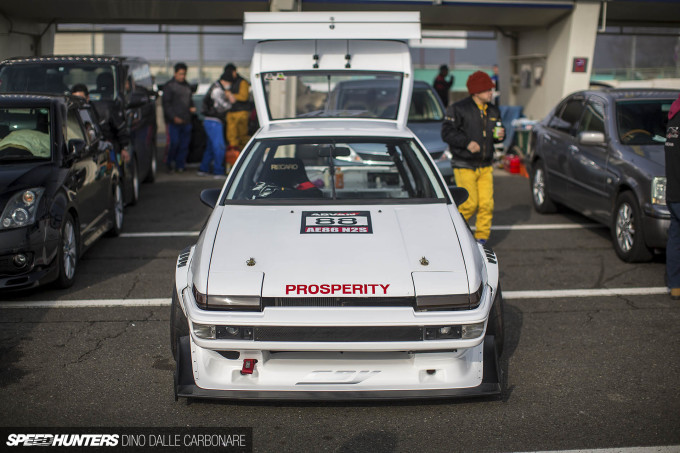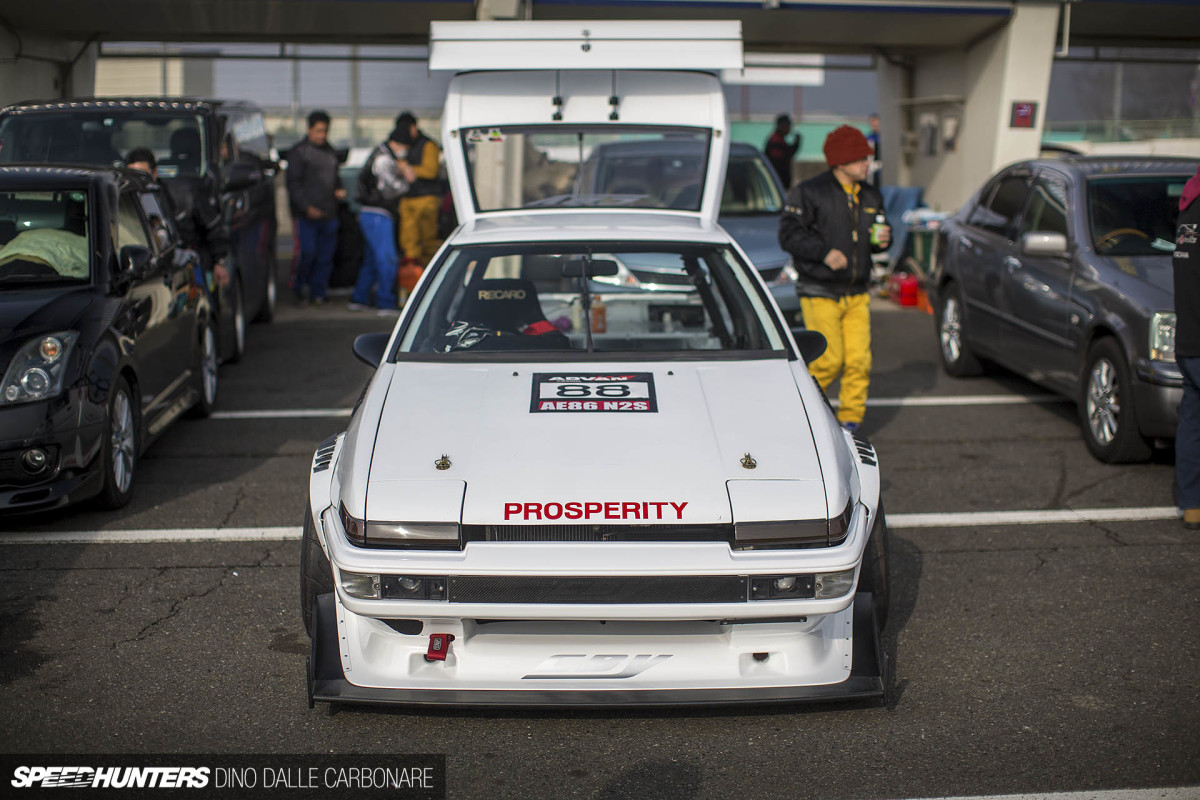 If I had to choose my favorite Hachi, however, it would have to be this Trueno built in conjunction with Crystal Body Yokohama. It's such a great execution of the JDM 86; it still looks like it could be driven on the street (and it is), but sports cool details like a carbon fiber front splitter and vented front fenders. While it might not be as fast as the Carbon Junkie car or N2 racers, it still cracked the 1-minute barrier with a 59.99-second lap. That's also the reason why I chose it as the opening shot for this post.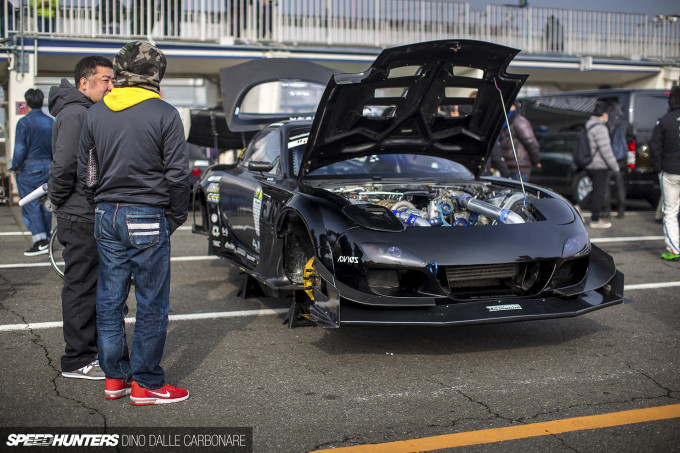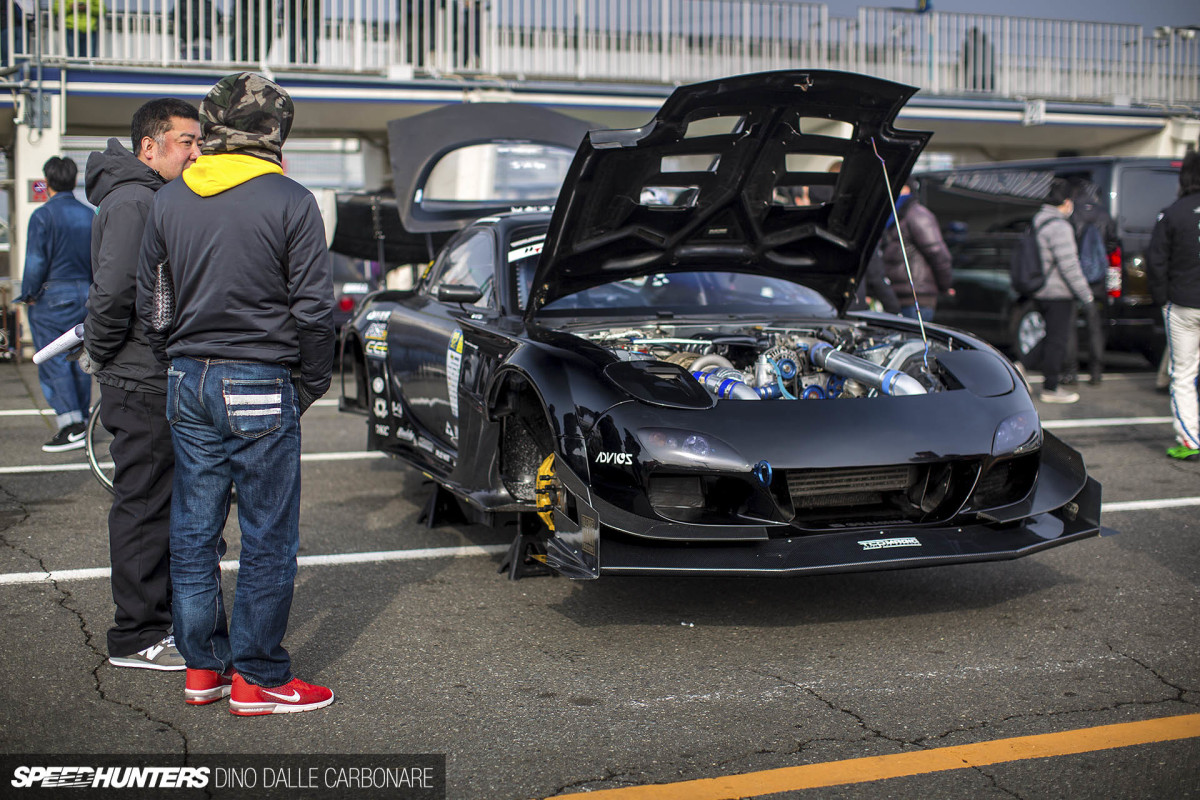 In my eyes, the Total Car Produce Magic wide-body kit for the FD3S is still one of the best conversions for this generation of Mazda RX-7. This is a fresh build from Kawato-san, which came all the way from TCP Magic's shop near Kobe to be shaken down at Tsukuba.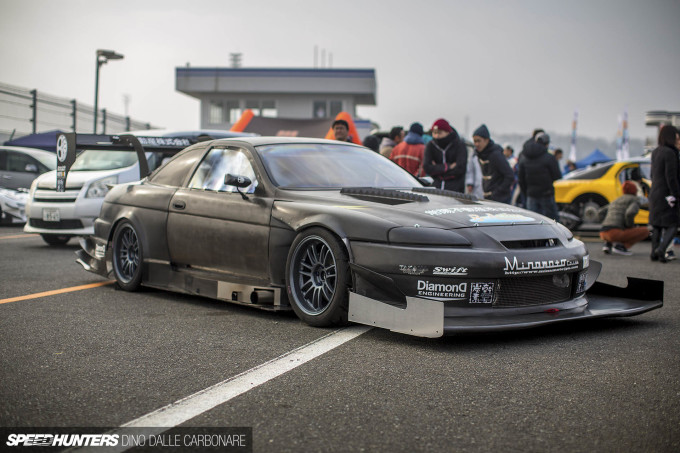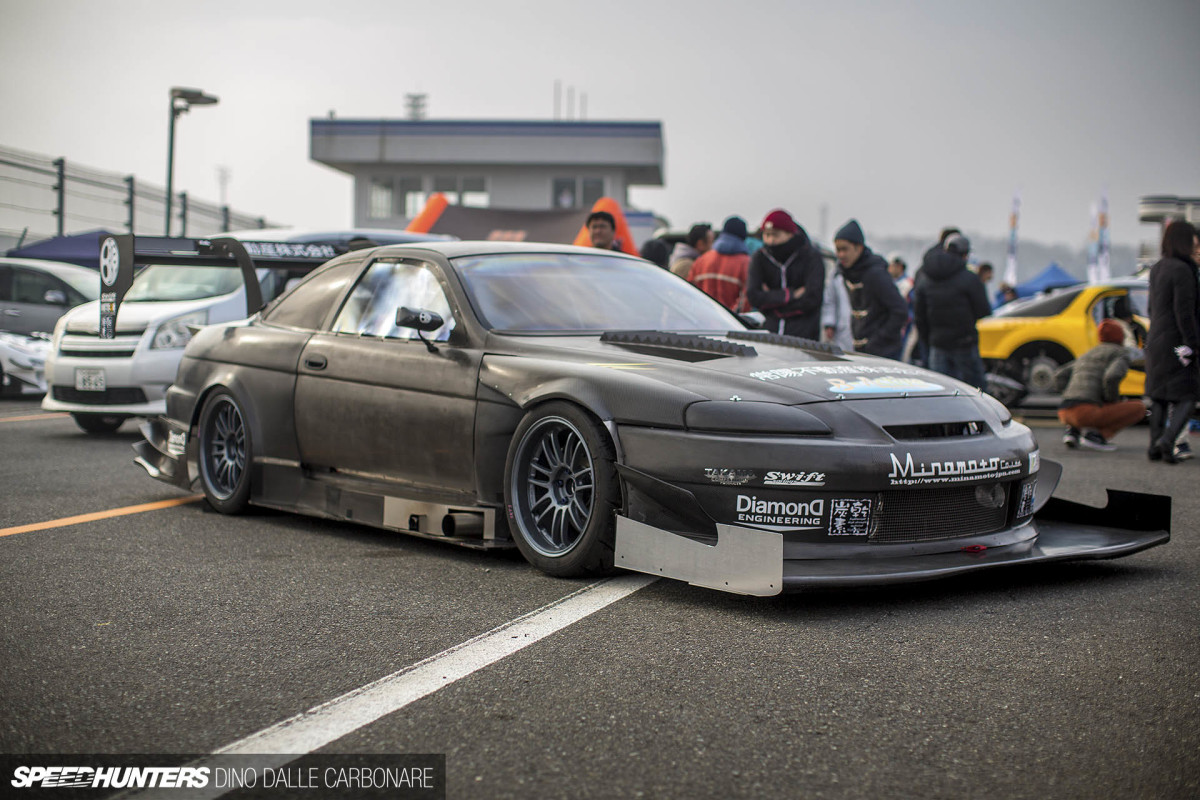 The AutoBahn Z30 is undoubtably Japan's most famous Toyota Soarer. I noticed straight away it was missing half of its livery, which as it turns out was because of some repairs made following a mishap on the track a few weeks back.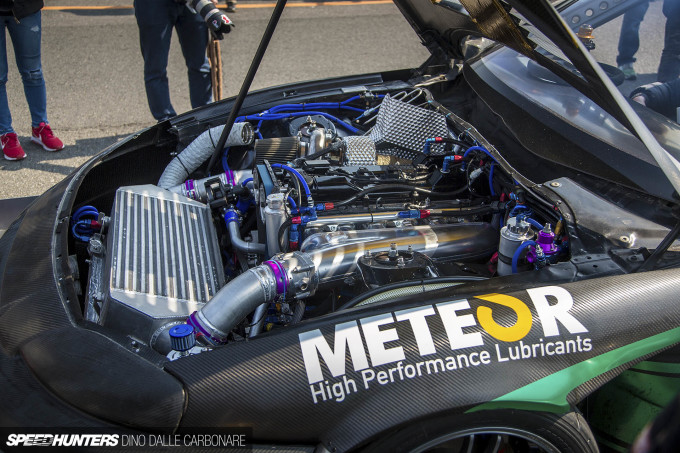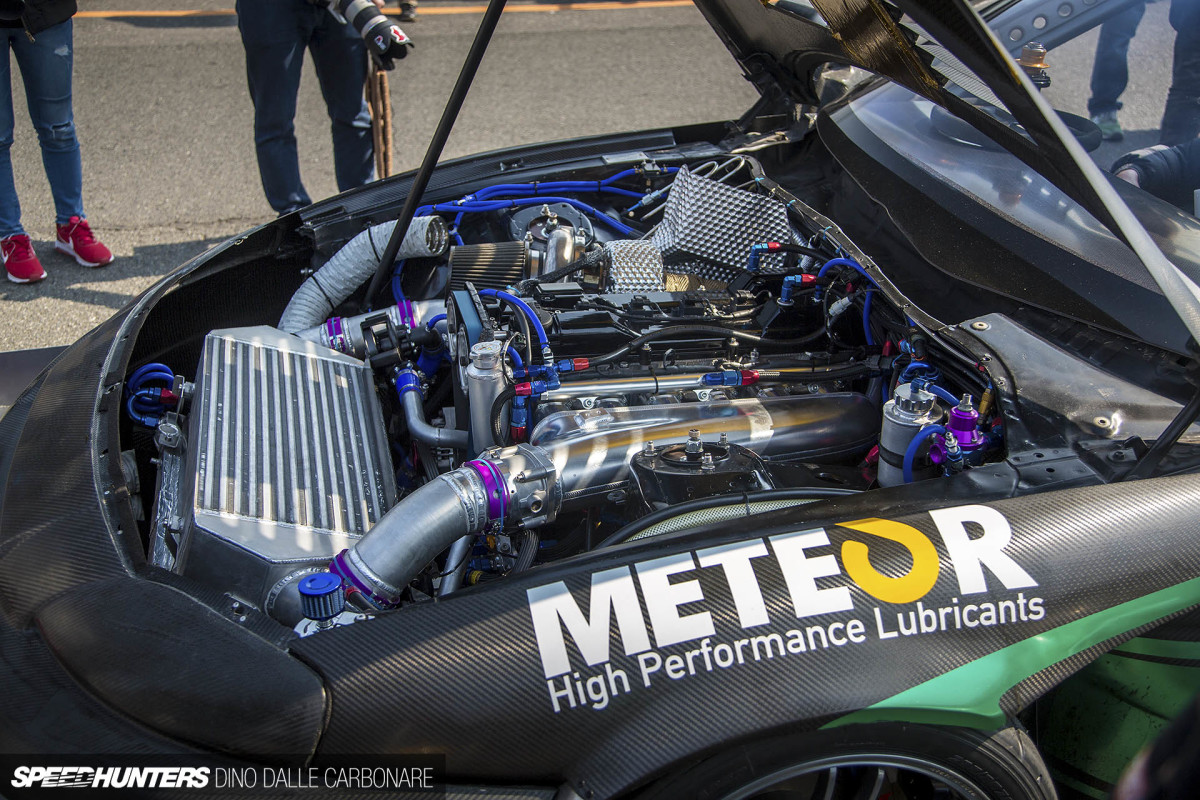 The AutoBahn team were looking for a big result at Attack, but the car didn't have the chance to show its full potential, no thanks to a misfiring issue. That said, it still managed a best lap of 57.303.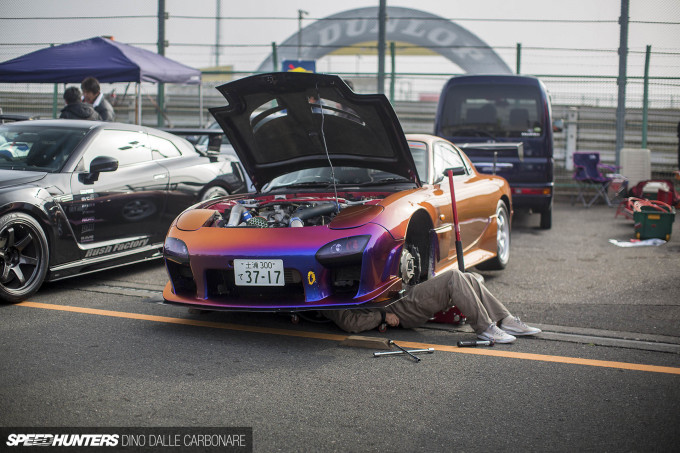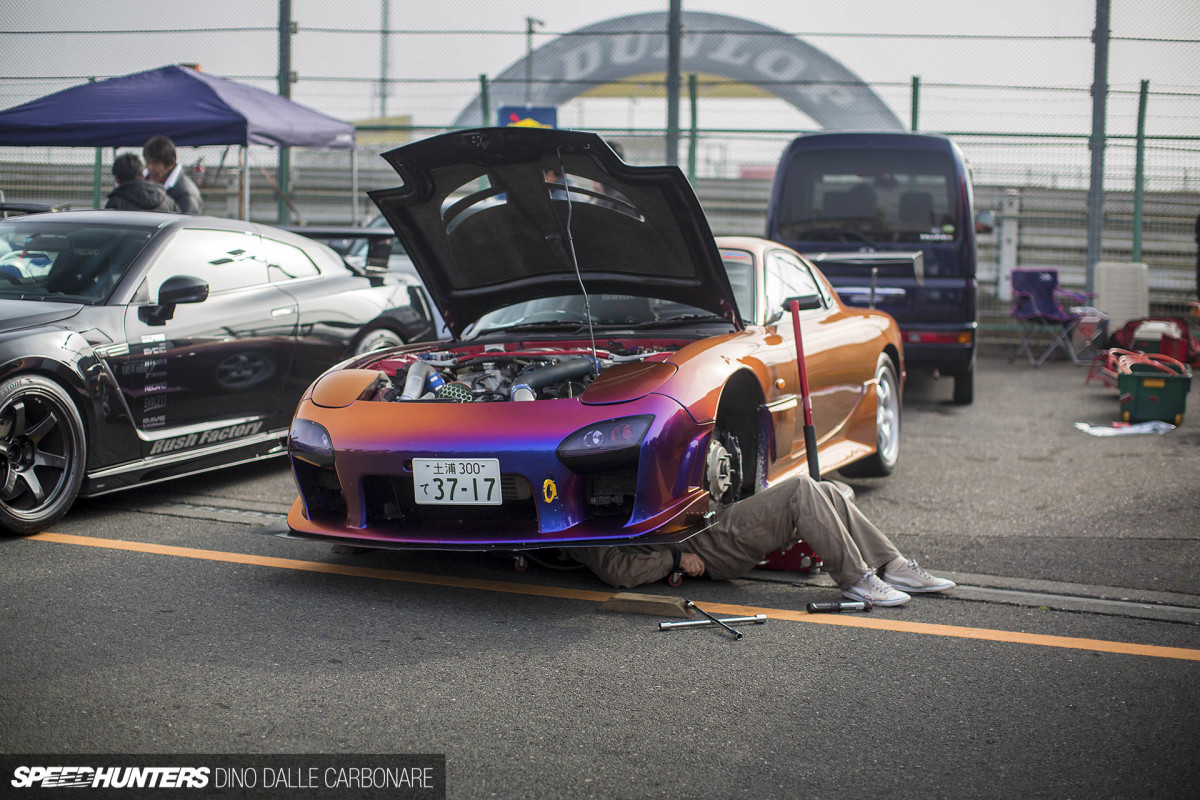 This is one expensive choice of paint for a time attack car, but it looked simply amazing out in the morning light.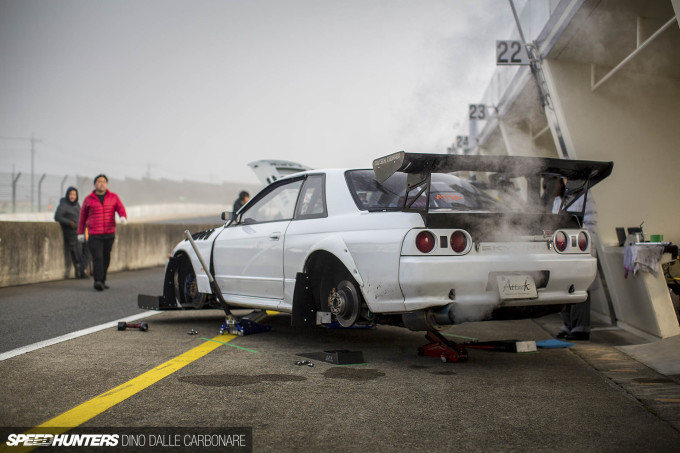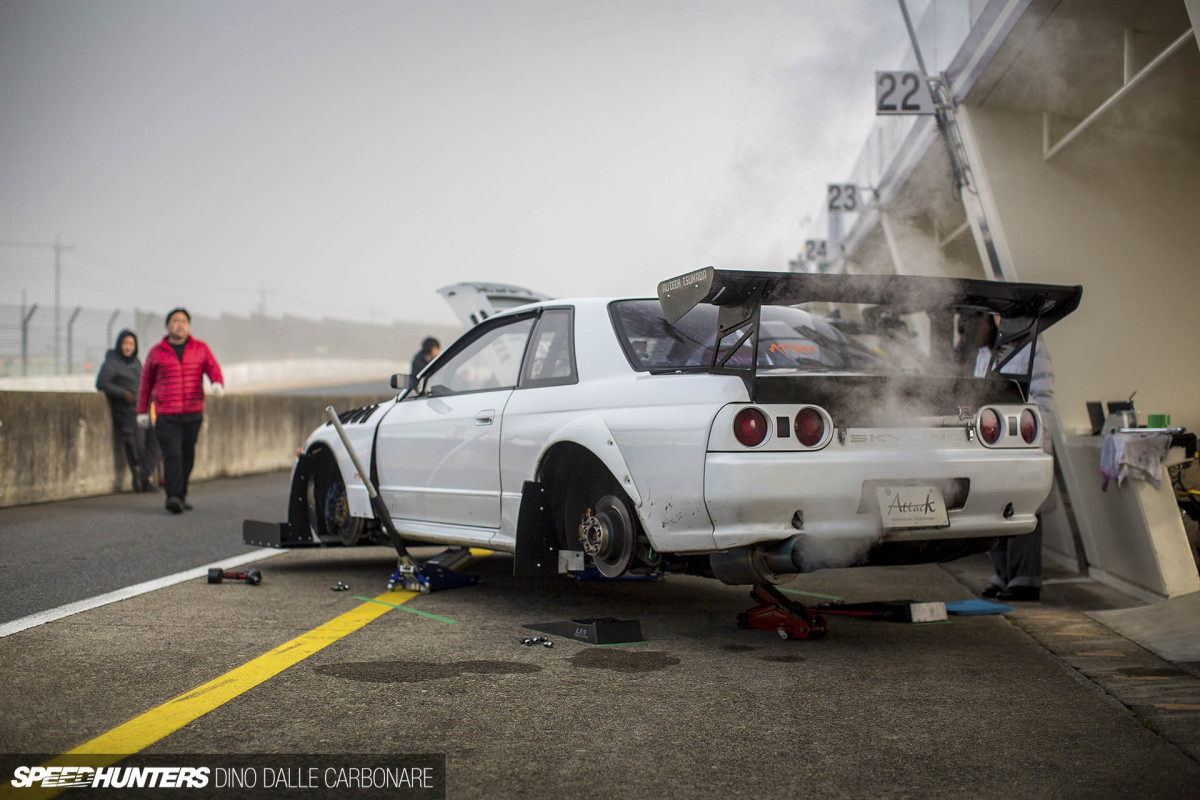 Despite thinking I'd have plenty of time, I only just finished walking the pit lane before the on-track action began. It's always the same at these events; you tell yourself to do things systematically and then from the pit lane you spot a crazy car over in the paddock which you have to go and take a closer look at.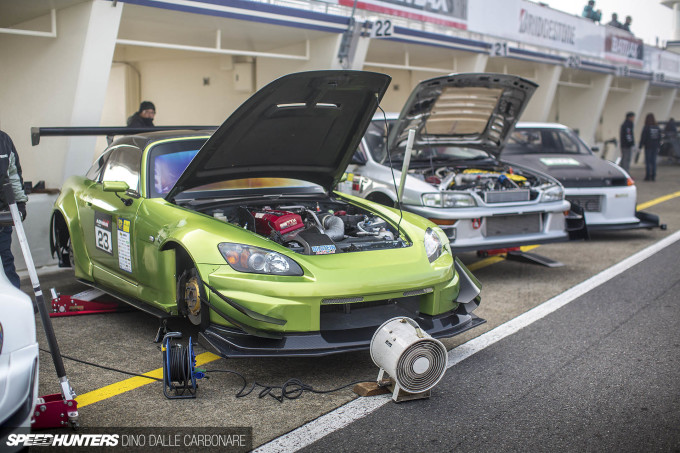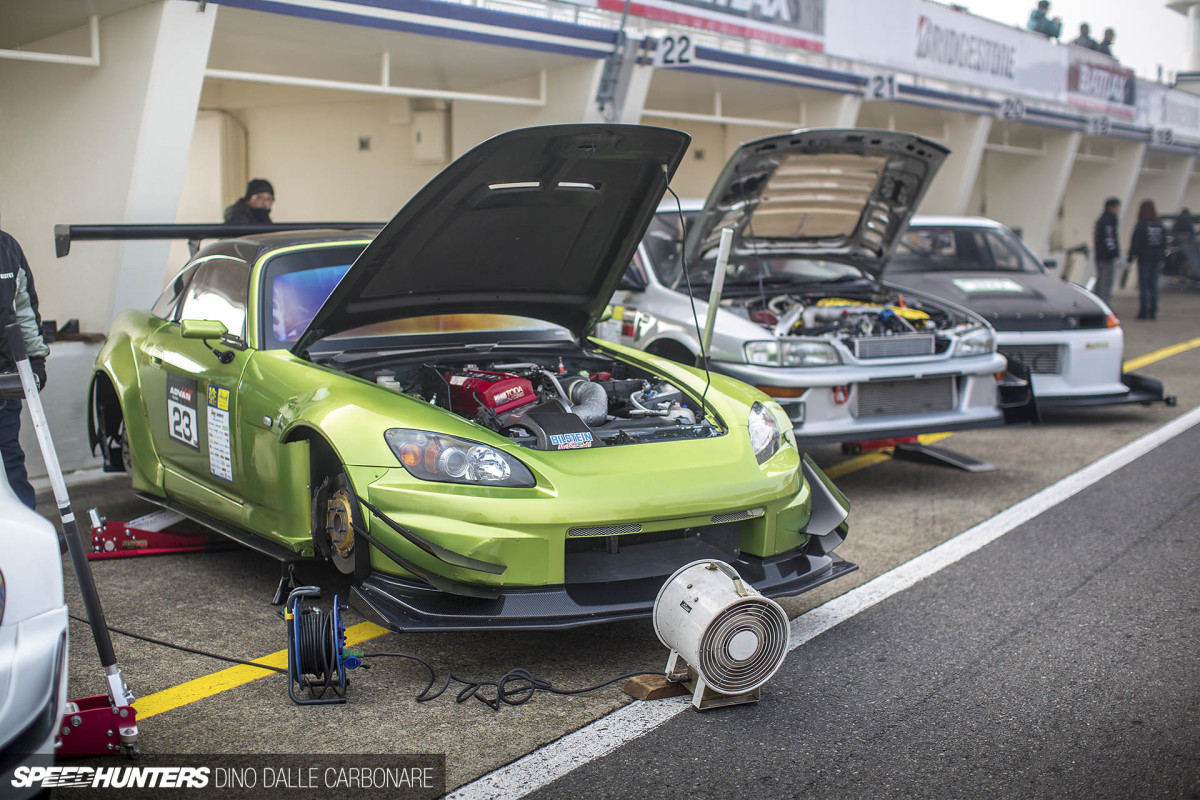 It's crazy that after so many years I still get straight-up giddy with excitement when checking out cars at an event like this.
Let The Lap Time Hunting Begin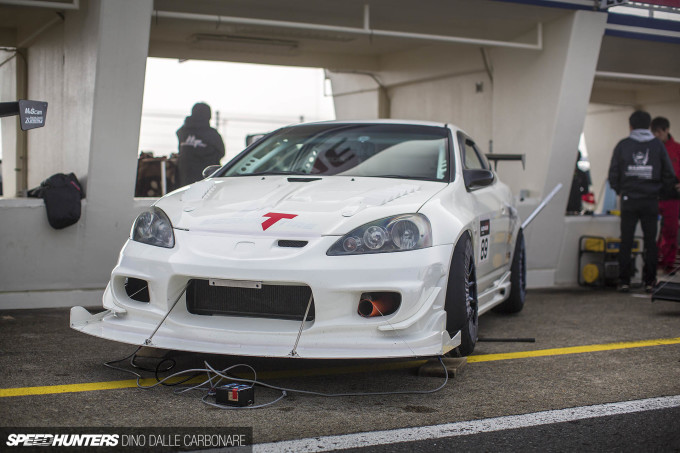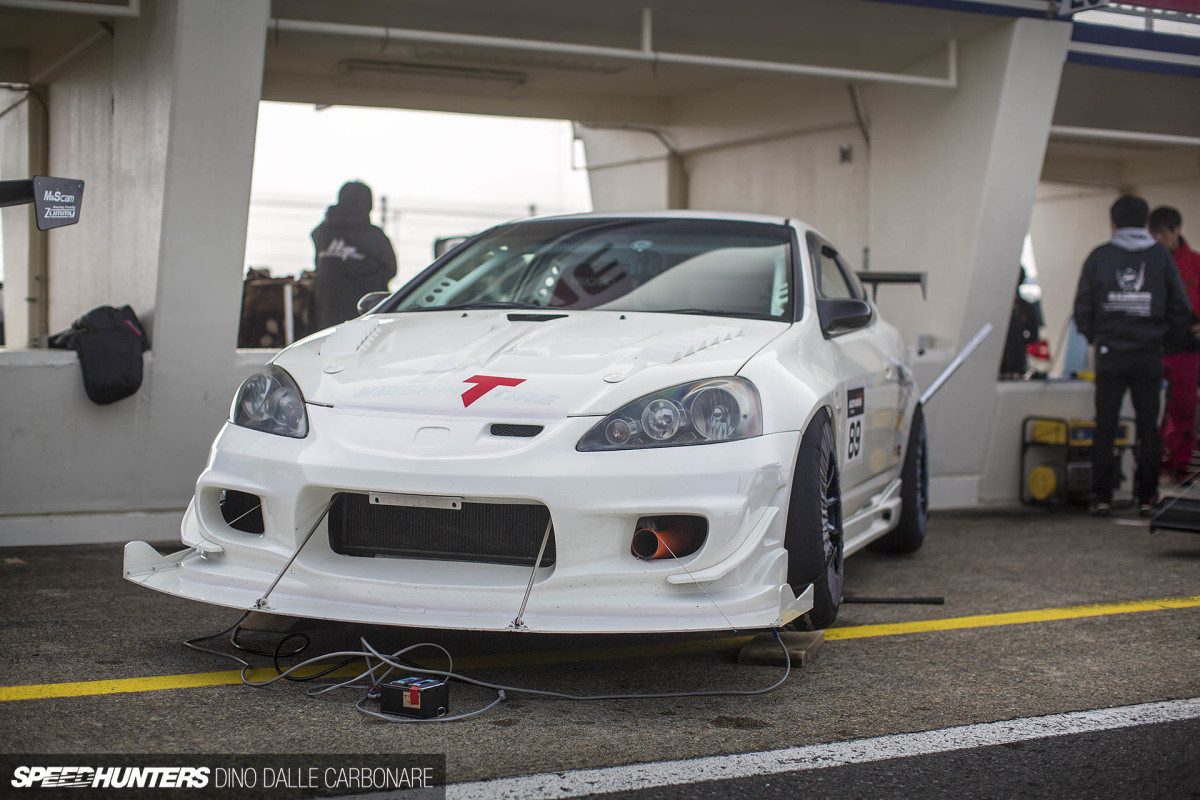 Towards the top of pit lane there were a bunch of cool Hondas, including this DC5 Integra Type R. But little did I know at the time I took this photo, around half and hour later we'd be celebrating a new Tsukuba FF (front-engine, front-wheel drive) lap record.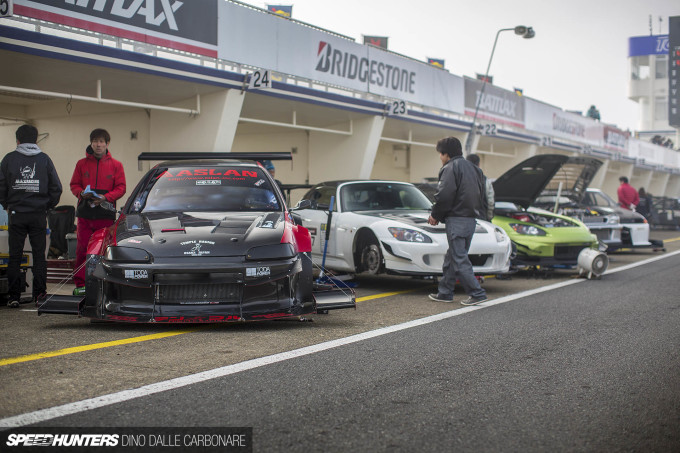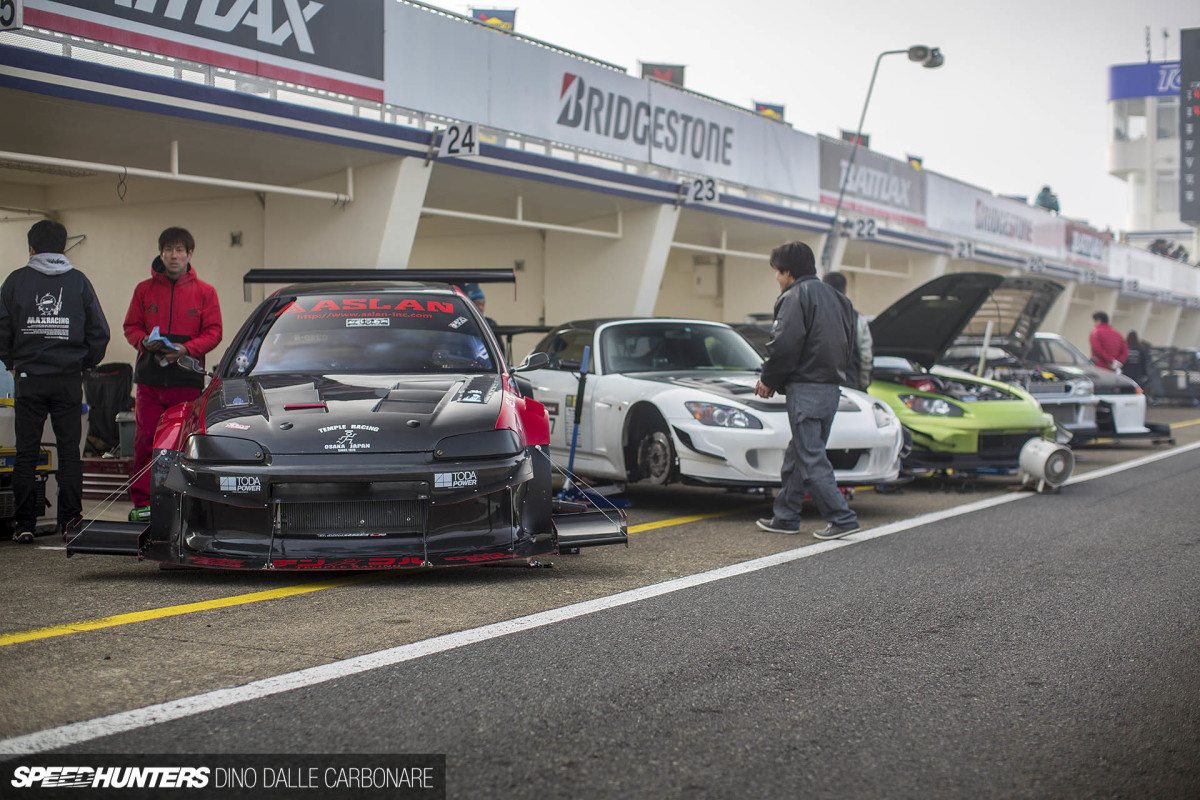 The car responsible was the Aslan EG6 Civic, which you might remember me spotlighting at last year's event. The little Honda hatchback managed a 56.546-second lap, which is just nuts.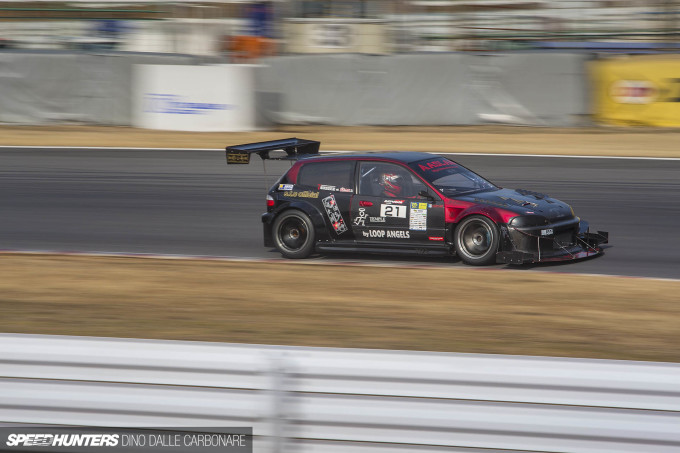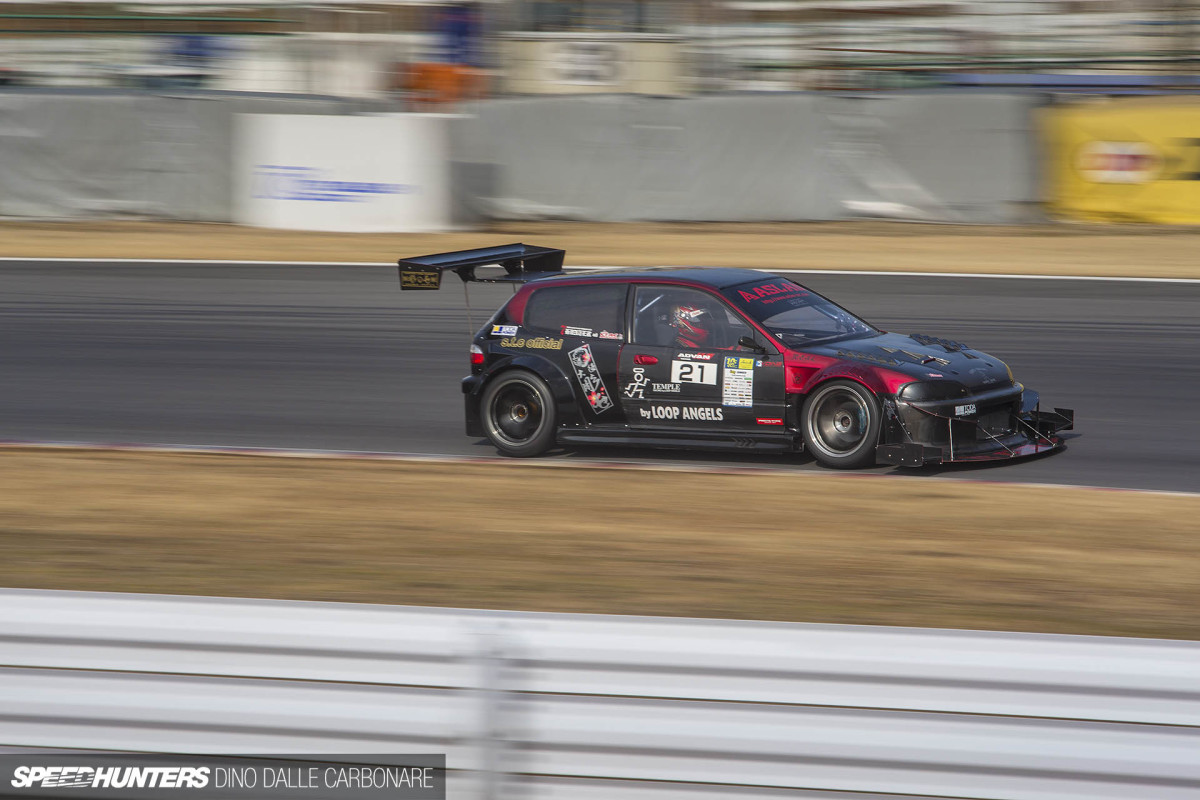 But not only is it the fastest FF car to ever lap Tsukuba, it did so without the aid of forced induction. If you recall, the 5Zigen Civic Type R, which had the FF record for years at 58.222-seconds, boasted a 500hp turbo engine. The Aslan EG6 also ended up being the ninth fastest car on the day, which itself is an achievement as big as the next car I want to talk about.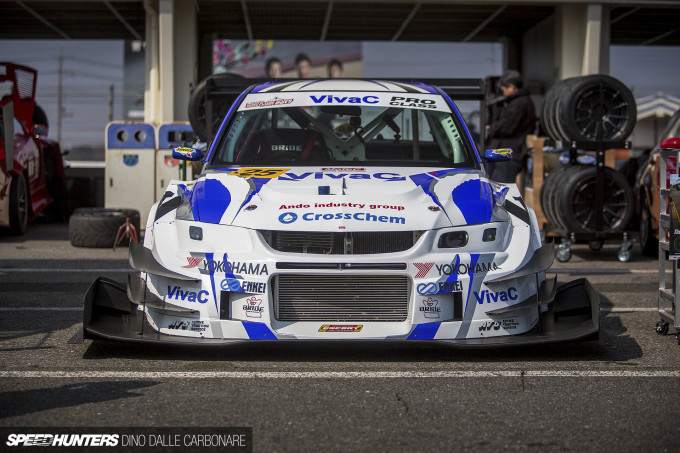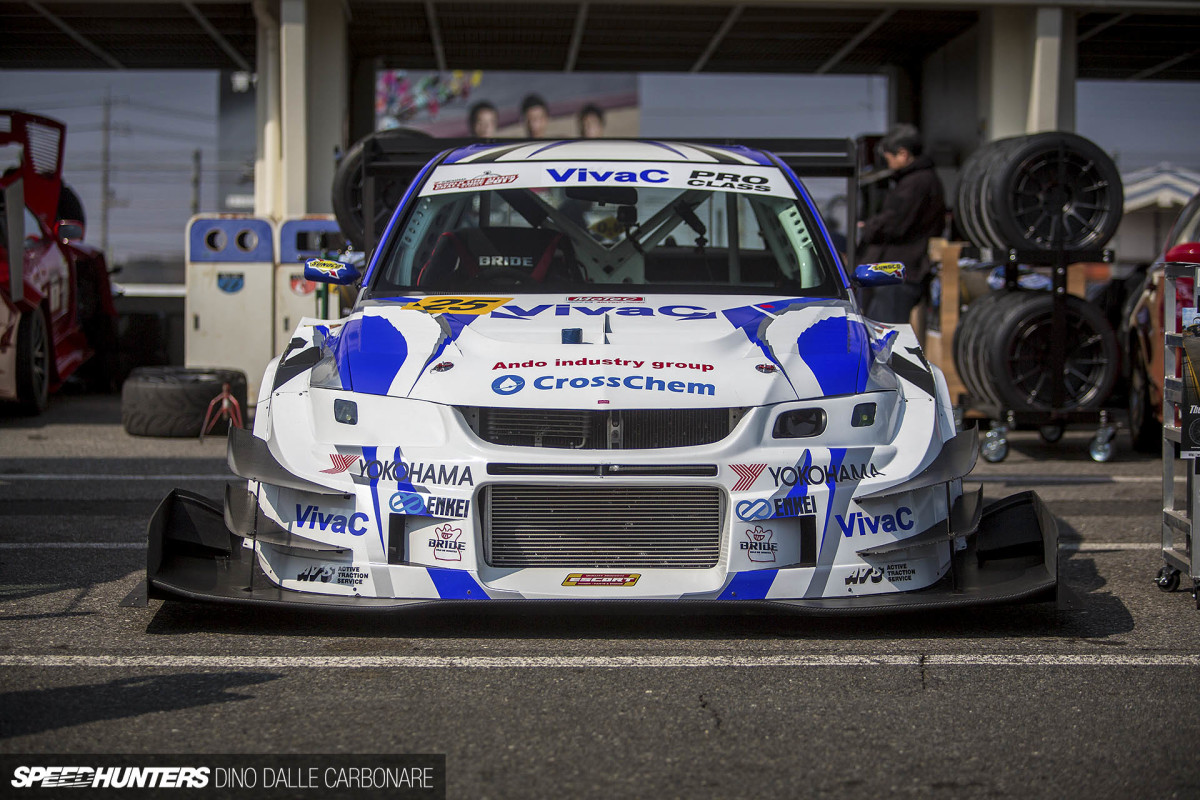 And that's the Escort VivaC Mitsubishi Lancer Evo IX.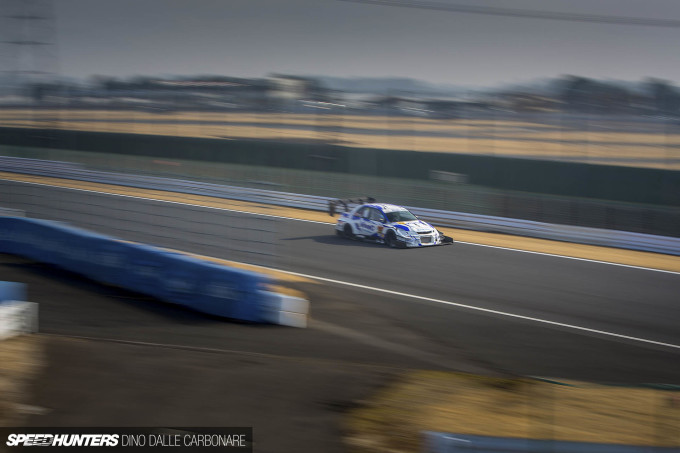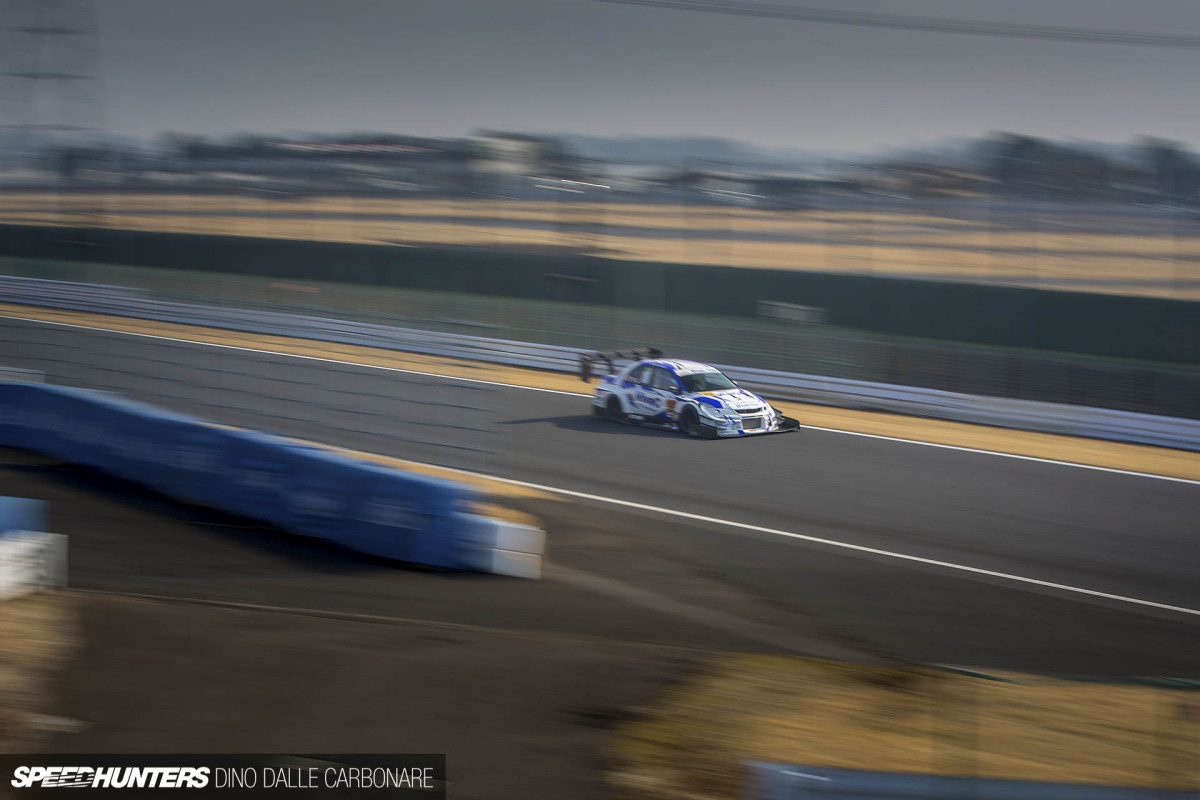 On our return flight from WTAC in Sydney, Australia last year, Ando-san and his team checked in a couple of 4G63 billet blocks with their luggage. It was obvious from the get go that these guys weren't screwing around, and I don't think I've ever seen a car come out nowhere and be so competitive within the space of just a few years. With his far more solid engine now (they've been through a few blocks over the years) the CT9A Evo was performing beautifully. They must have turned the boost right up as Ando nailed a 51.893-second lap, a new personal best for the team and a time that's edging closer and close to HKS and Under Suzuki. Granted, 1-second is a big margin at this level, but it still goes to show that nothing is impossible.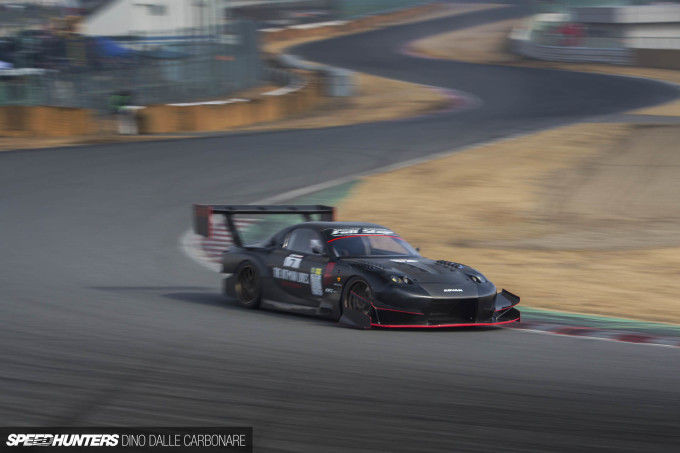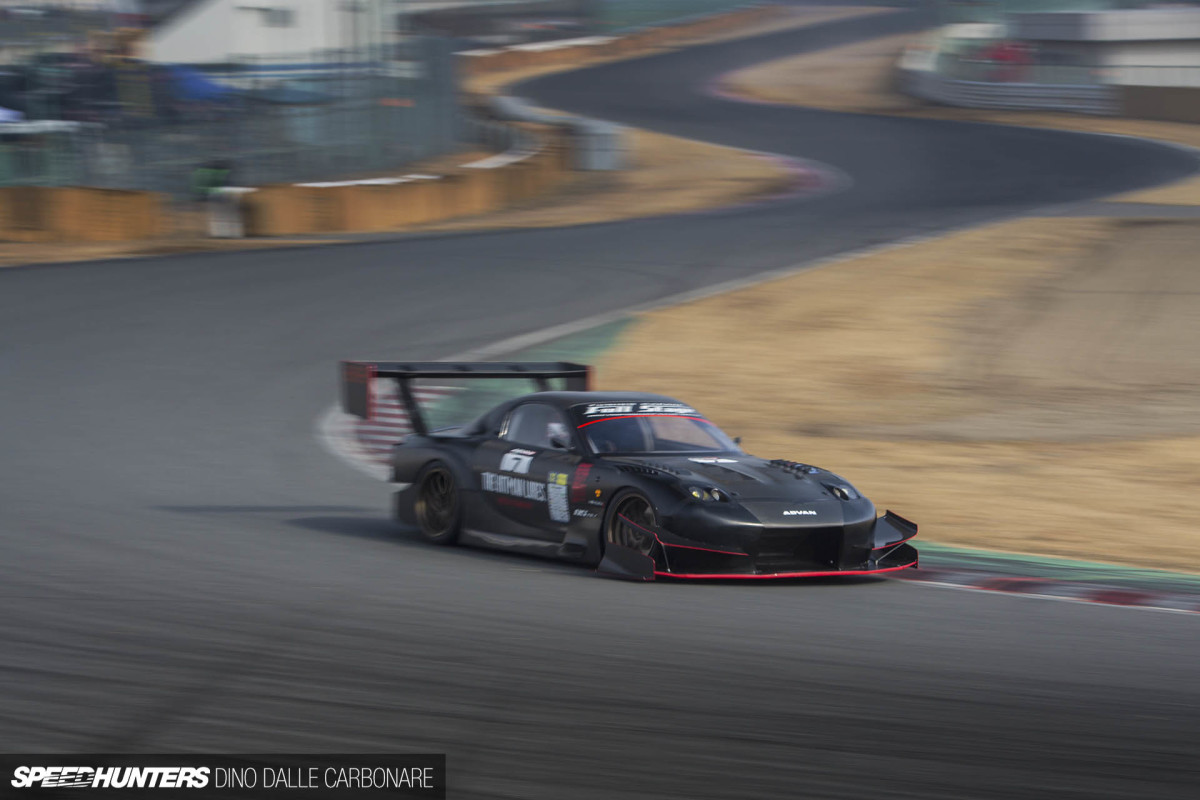 Seeing the big boys challenging themselves out on track is always a sight, and possibly one of my favorite things about the JDM tuning scene. Special mention here goes to the NA three-rotor Same (Shark) RX-7 which posted the sixth fastest lap of the day with a 55.595.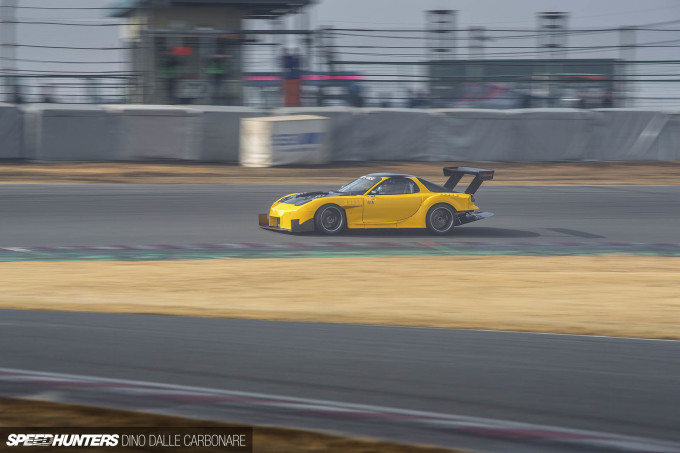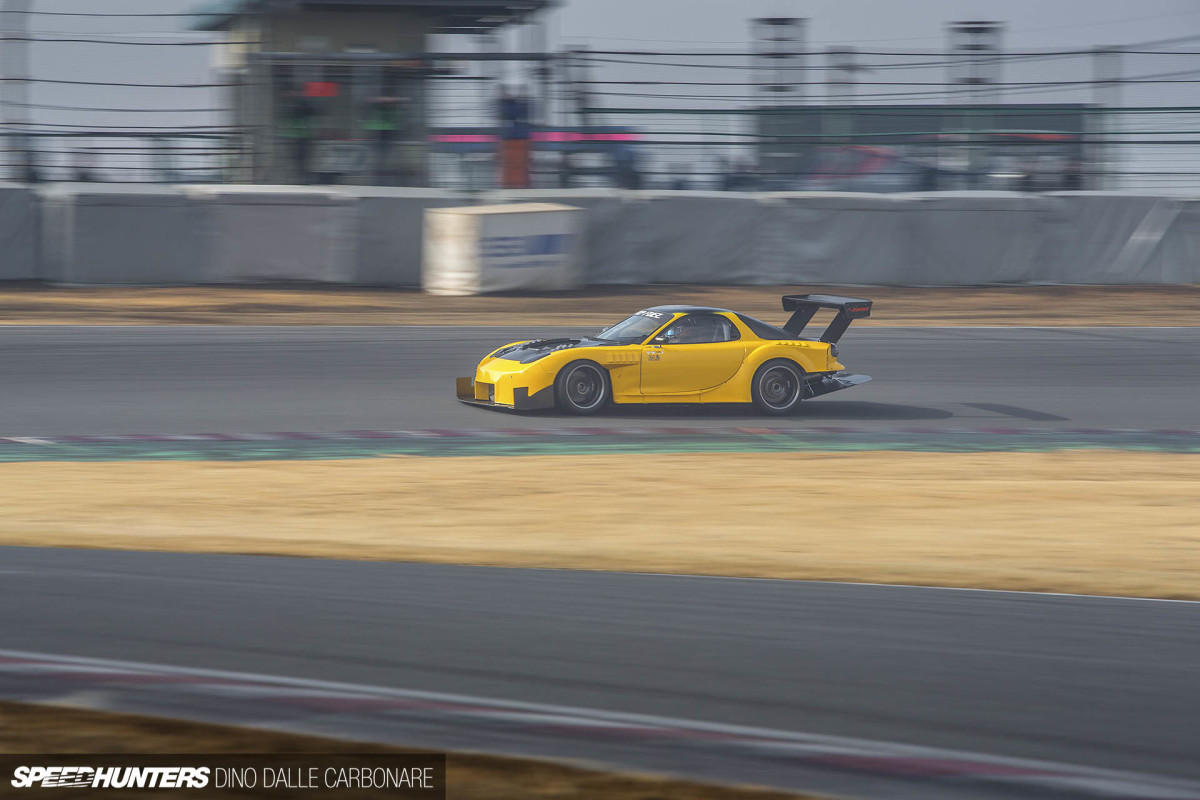 On the subject of RX-7s, I can't not mention the all-new Top Fuel FD3S.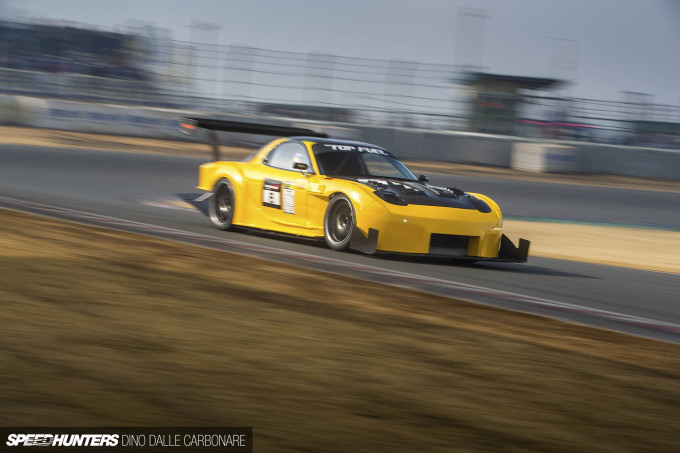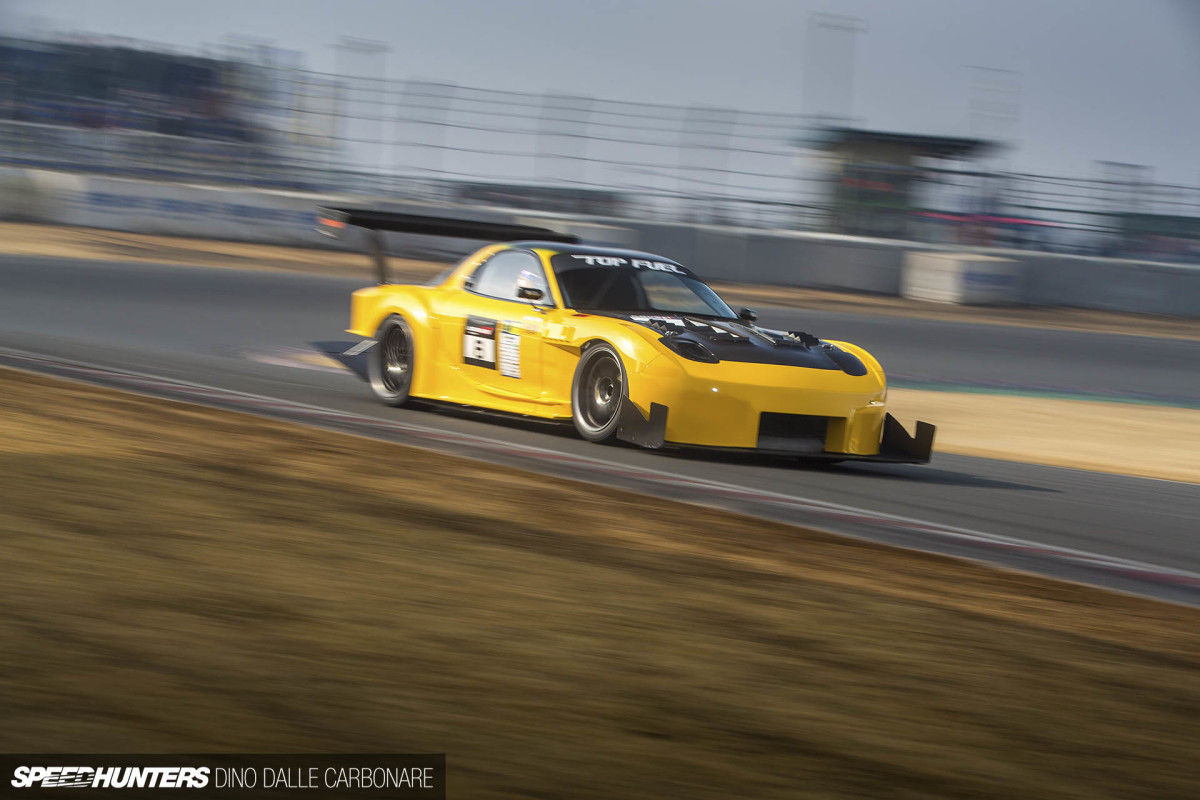 Despite hitting the track multiple times, the car wasn't even being timed – officially at least. Attack was the first outing for the fresh build, and this event was all about testing and setting things up. The driver didn't look like he was hanging around though, shooting out of the infield hairpin with the sort of urgency only a very well prepped car is able to do. I'll have a spotlight on this car, because it truly deserves it.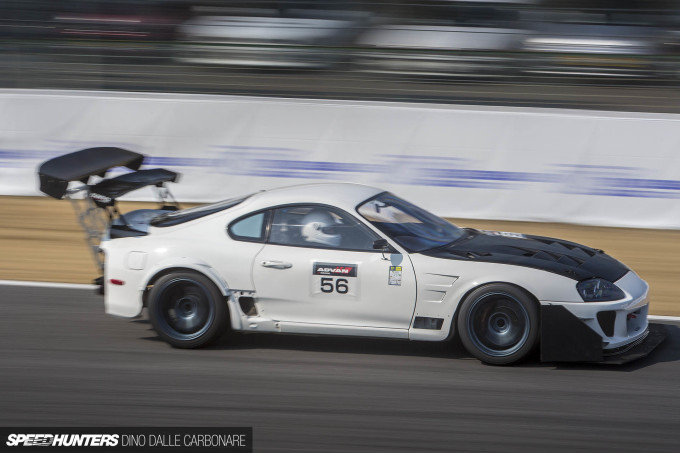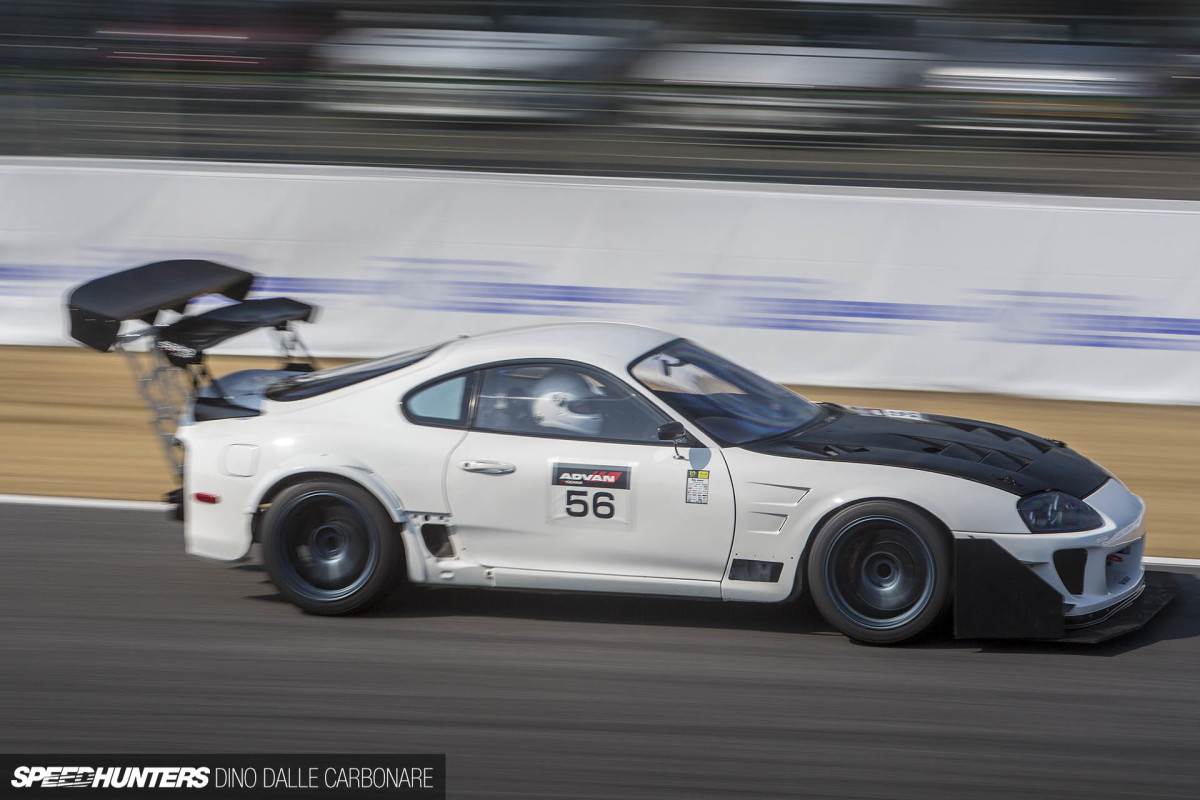 Lord of the wings? Is this the Akira Nakai approach expressed on the JZA80 Supra? Say what you will but I find it so cool to see people experiment in this way. I have no idea if this actually has any positive effect, mind you.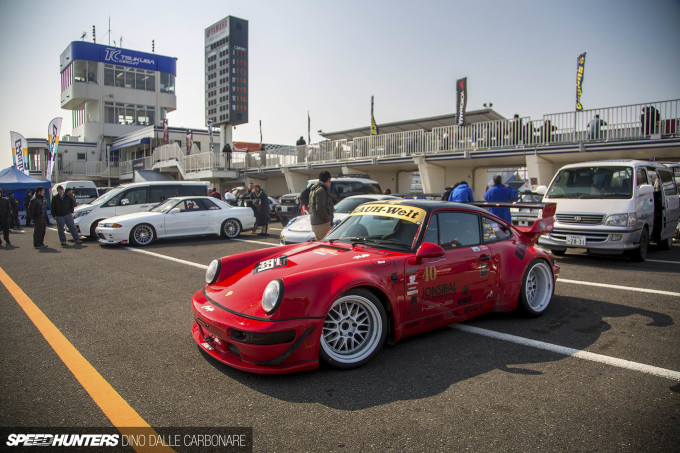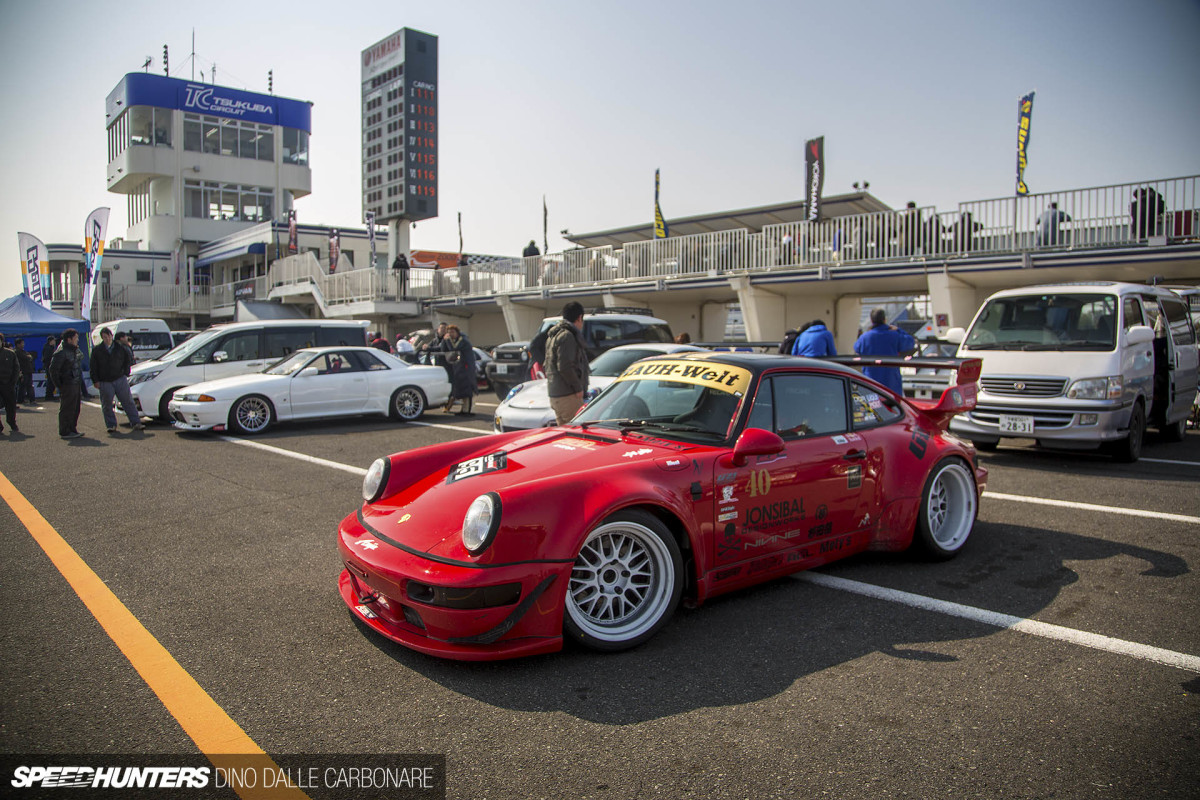 On the subject of RWB, here are a few other cool Nakai-san creations I came across.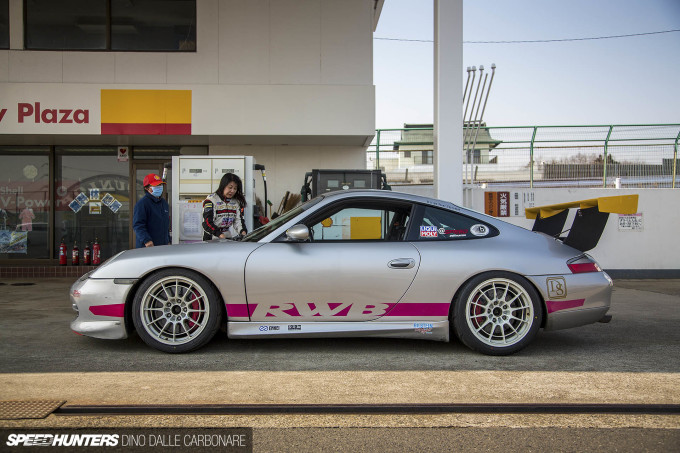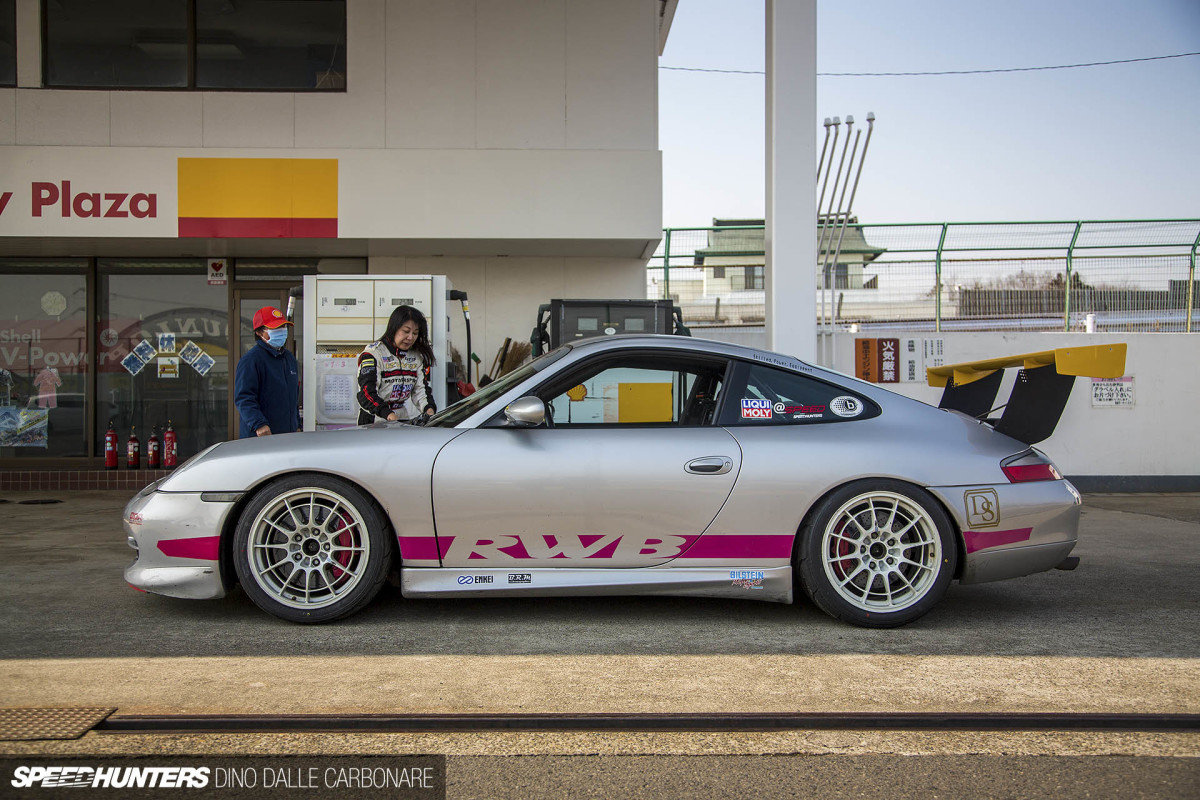 This 996 GT3 belongs to Yoko-san, who plays a big role in the Japan RAUH-Welt family and largely the reason why Speedhunters has always had such an enjoyable time driving at the idlers 12-hour race at Motegi. Yoko-san handles all the international entries and helps people out on the day. She's also an awesome driver and tracks her rather recognizable 996 at every opportunity.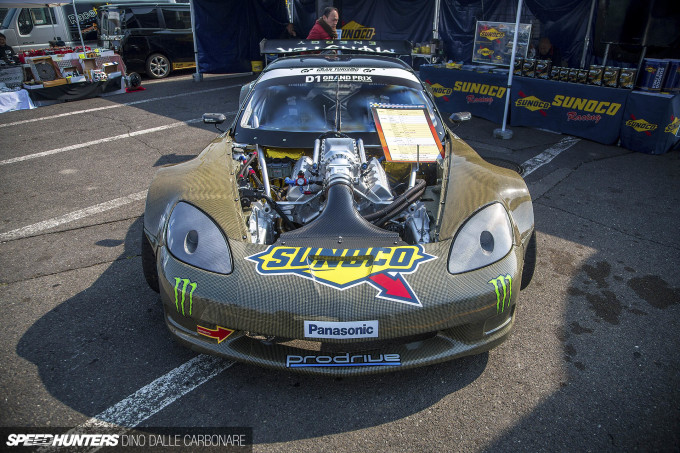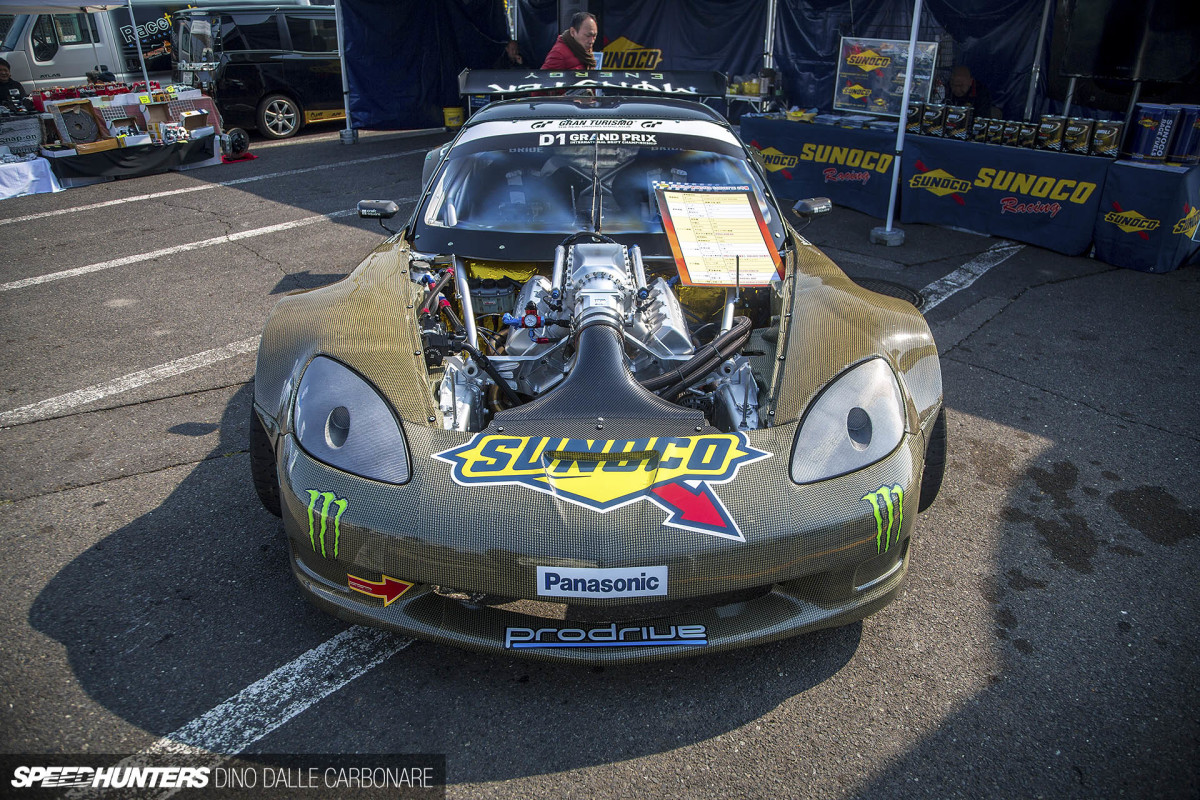 Seeing as this was a Sunoco-sponsored round of the Attack series, the oil maker made sure to bring along something cool for everyone to feast their eyes on, namely Daigo Saito's new D1 Corvette. This featherweight Kevlar-skinned beast is powered by a monster LS7 that churns out 900hp without any sign of forced induction.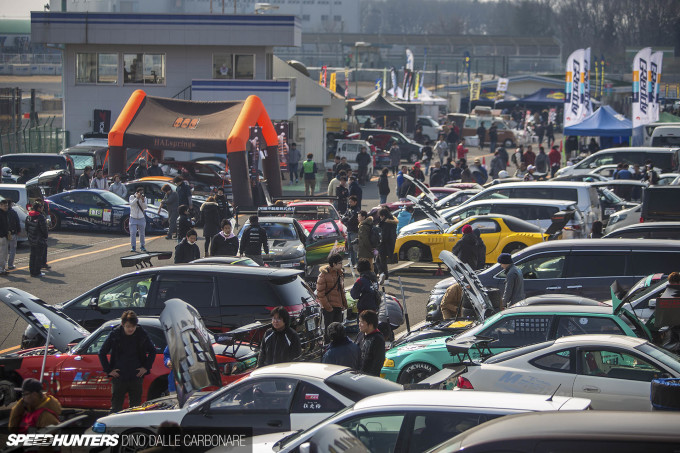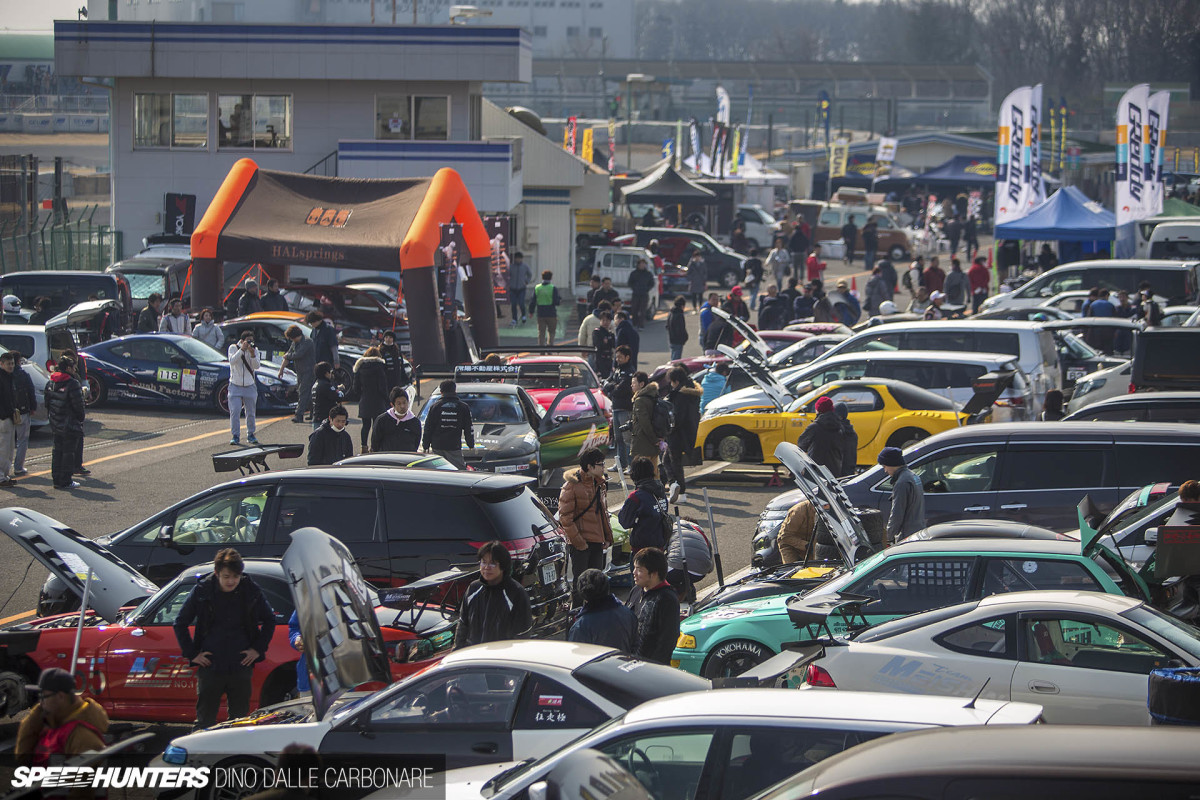 I'll finish here with an image that totally sums up what this event is all about. Just look at that paddock.
Time attack is here to stay in Japan, and with it the amazing cars that make it what it is. Now, stay tuned for the spotlights.
Dino Dalle Carbonare
Instagram: speedhunters_dino
dino@speedhunters.com