For me, Tsukuba is, and always will be, the benchmark for time attack.
For years, we've watched on from afar as the times fell. Over 10 years ago, a 55-second lap was breathtaking. Today, we're talking about the HKS TRB-03 setting a barely believable 49.445-second lap around the 2.0km-long circuit in the Ibaraki Prefecture of Japan. A new lap record, but is it one that we should recognise?
Despite the incredible performance developments that time attack cars have made over the years – both from a power and aerodynamic perspective – there was always one thing that kept the playing field level, and that was the tyres. 'Was' being the operative word here.
With news of HKS's new Tsukuba record, also came mumblings of the lap time being set on slicks, and not the traditional semi-slick (and street legal) tyres used by time attack competitors the world over. For a lot of us, this raises a question about the legitimacy of the lap time.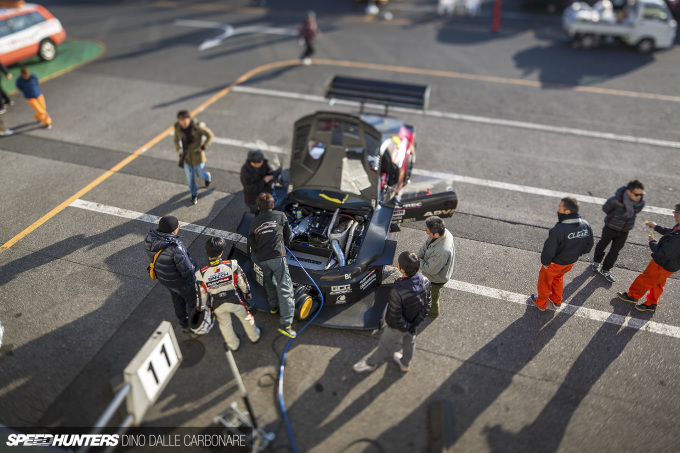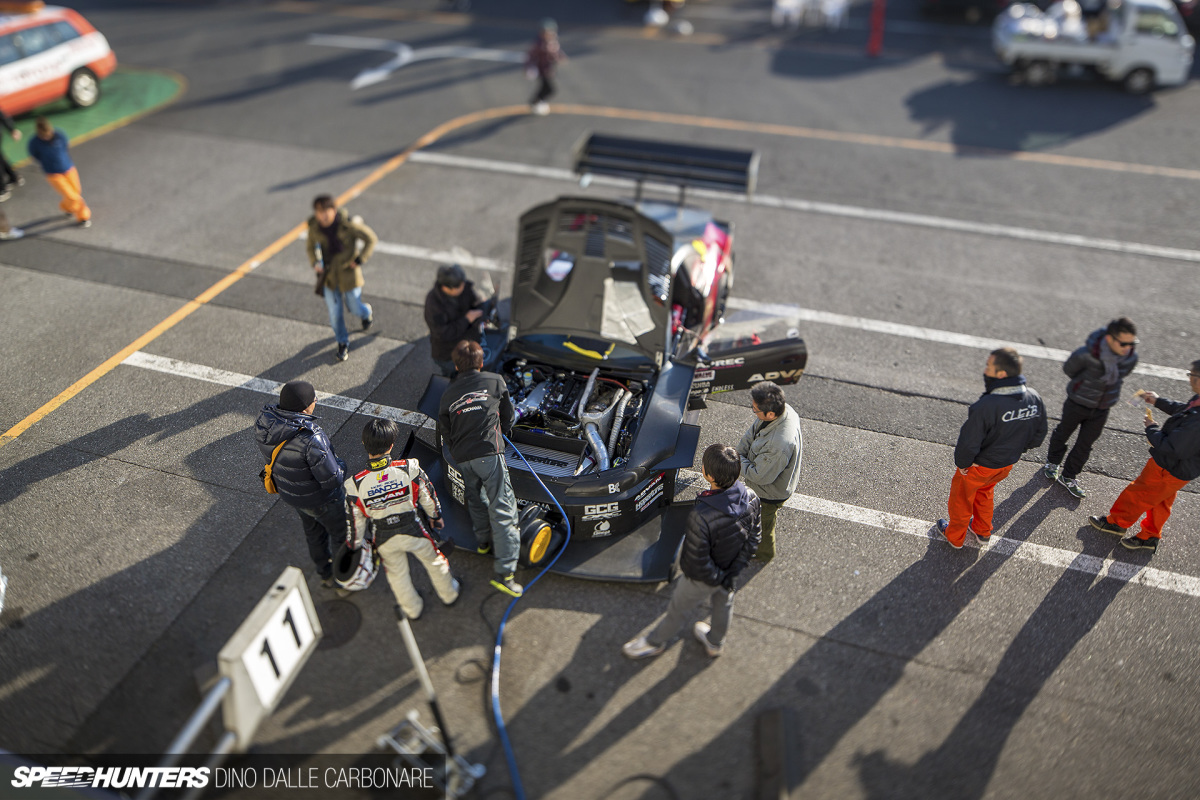 There's absolutely no doubt that the HKS TRB-03 is an incredible piece of machinery, as Dino has documented since it was unveiled early last year as the HKS GTS800. Nobody is taking that away from HKS or saying otherwise. However, the rumoured use of a slick tyre would – for me – completely invalidate that sub-50-second lap time. For comparison's sake, Under Suzuki ran a 50.366 lap in December of last year in the Scorch Racing S15, 0.9 of a single second slower than the time set this week by HKS, while on semi-slicks. Any reasonable person would judge that time difference to solely be down to the choice of rubber, and some might even question why the difference isn't larger.
Again, in December, the TRB-03 did run 50.259 at Tsukuba on semi-slicks, which almost begs the question why did they – allegedly – move to slicks when a sub-50 was within touching distance on semi-slicks?
It's an interesting situation and I can't wait to see how Under Suzuki and others respond to it. In the interest of balance, with cars so far removed from their original form, maybe it is time that time attack went to slicks and that we accept the change?
One thing is certain, the battle for supremacy at Tsukuba just got a whole lot more interesting.
Paddy McGrath
Instagram: pmcgphotos
Twitter: pmcgphotos
paddy@speedhunters.com