Time attack is virtually a battle in which combatants choose their own weapons.
Some like the effectiveness of automatic rifles, dependable and to a point just like a turbocharged all-wheel drive car. Others prefer a bit of a challenge, a sniper rifle perhaps, which requires more skill, experience and concentration, like a rear-wheel drive machine. Then there are those that prefer to go against the grain and prove a point, using the equivalent of a pistol or even a knife, and make a proper battle out of it. Let's call this the naturally aspirated front-wheel drive car.
It doesn't matter what you choose, because with enough will and experimentation you can make anything go fast around Tsukuba Circuit. Case in point, the Aslan EG6 Honda Civic that came all the way up from Osaka for last weekend's Attack event.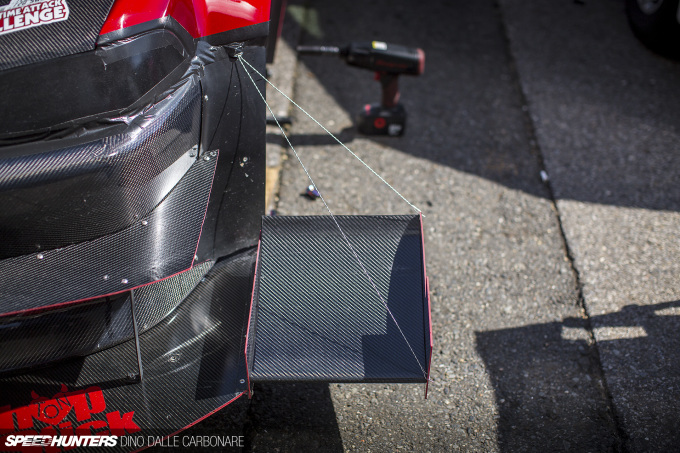 The little early '90s hatchback ran a best lap of 58.105 seconds, a time that once was thought of as unobtainable by a naturally aspirated Civic. But with perseverance comes results, and everywhere you look on this car the details are considered, from the carbon fiber body to the experimental aero.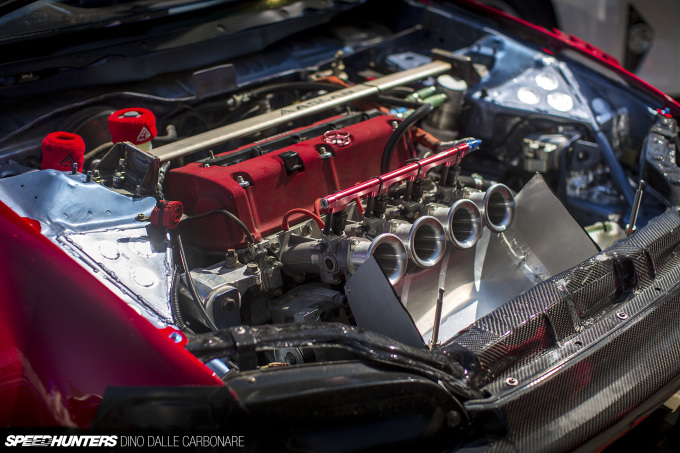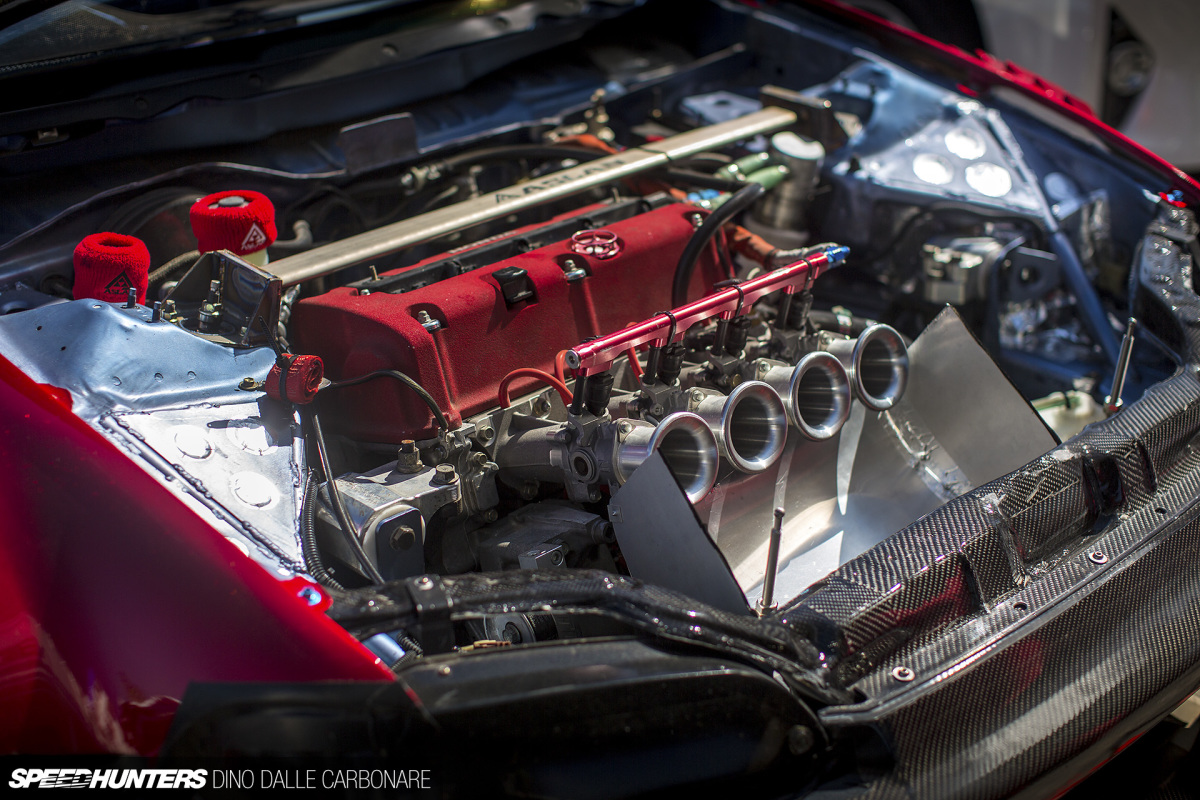 Under the hood, the Civic runs a highly tuned K20, breathing through a Toda Racing quad throttle body setup. The four velocity stacks are fed air via a diverter coming straight up from the center opening in the bumper, with no filters to be seen.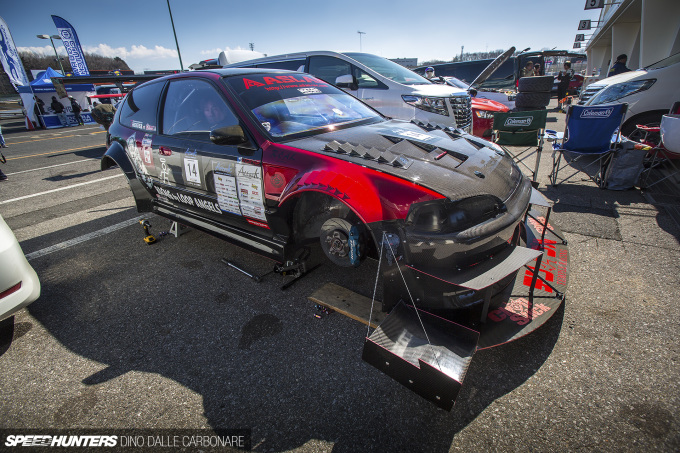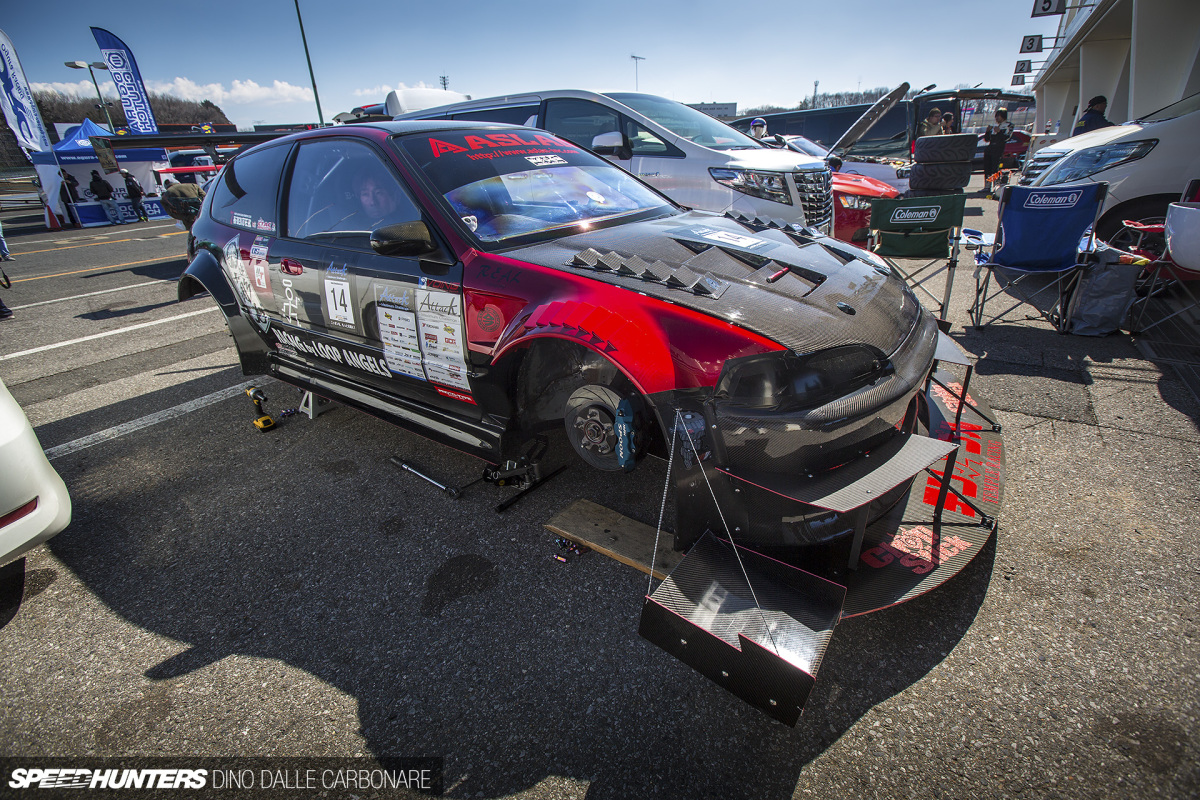 Aesthetically, the Honda is pretty dramatic looking, with a multitude of winglets assisting the main front spoiler (I admit, I did smile at the cables holding the outside ones in place!), as well as pumped and louvered fenders and a ton of carbon to help shed weight from what already started life as a lightweight chassis.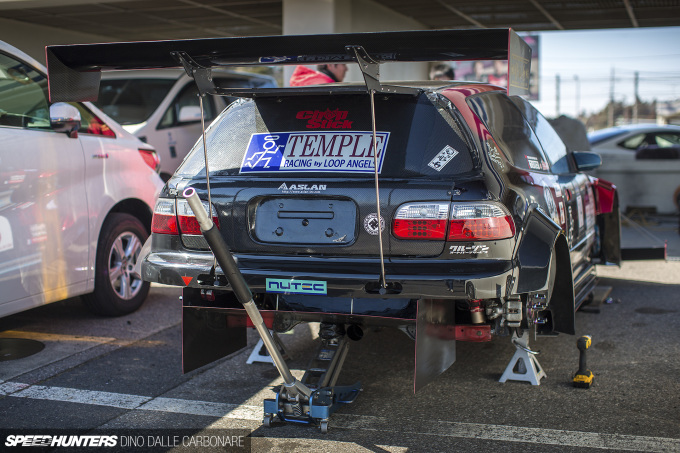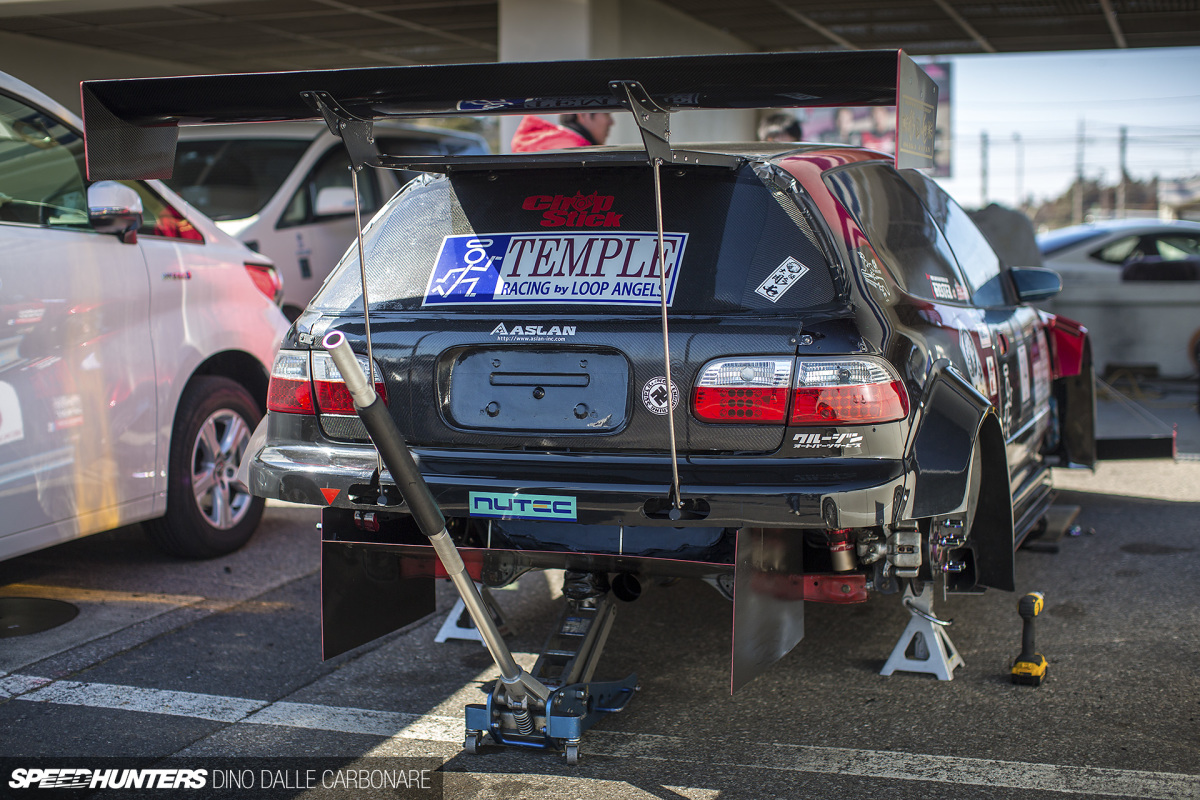 And to balance out the front, a decent amount of aero has been applied to the rear too.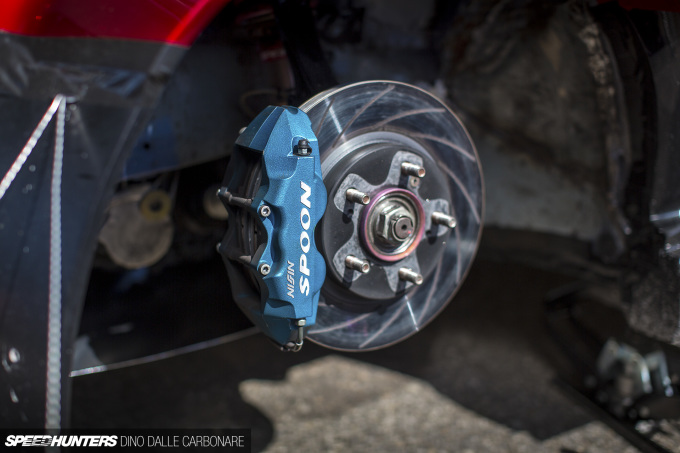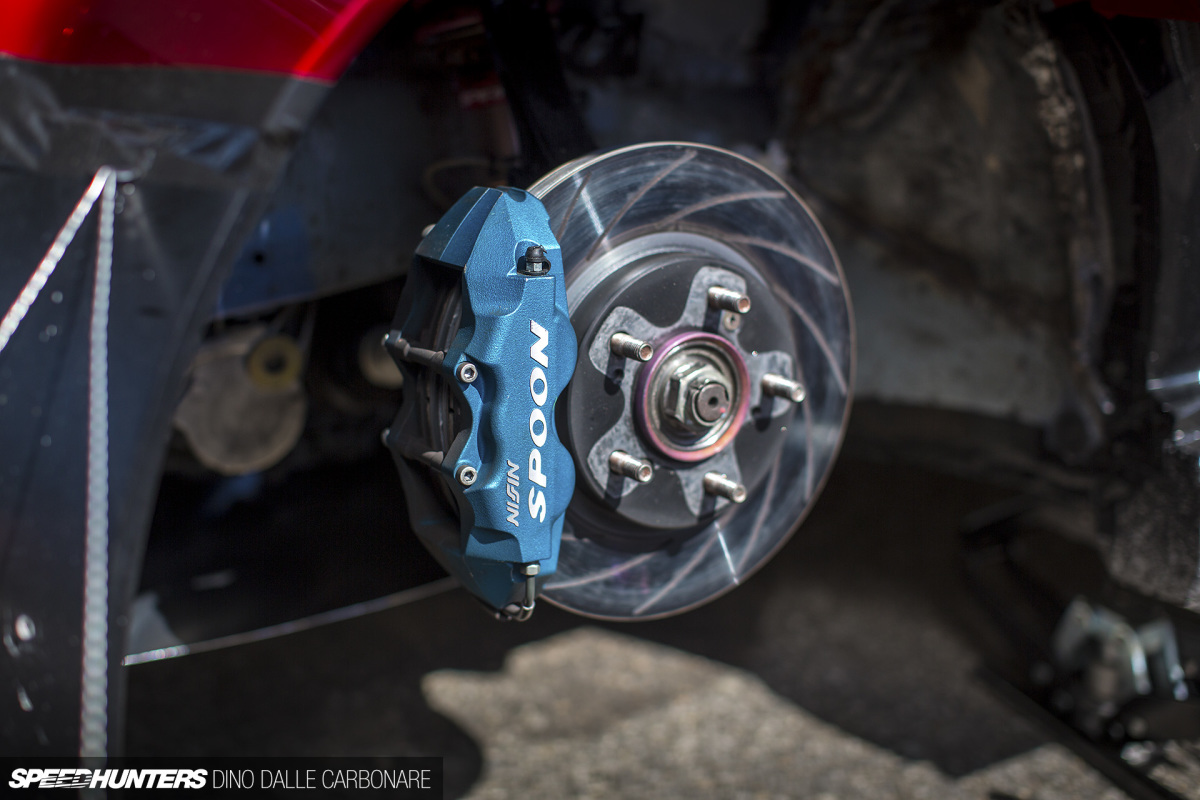 In the braking department you'll find the holy grail of Honda stoppers – Spoon calipers.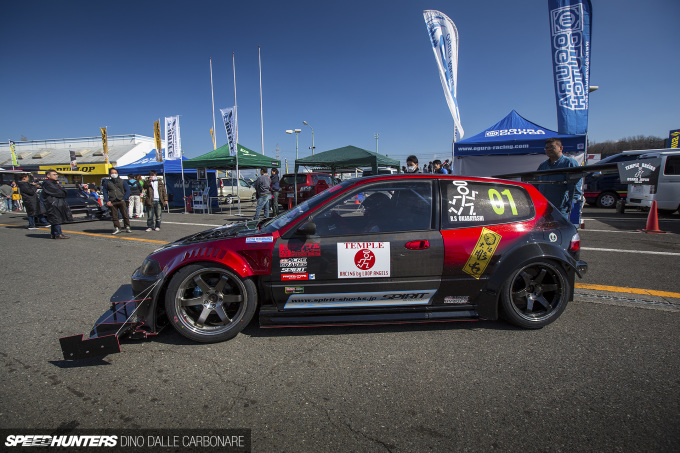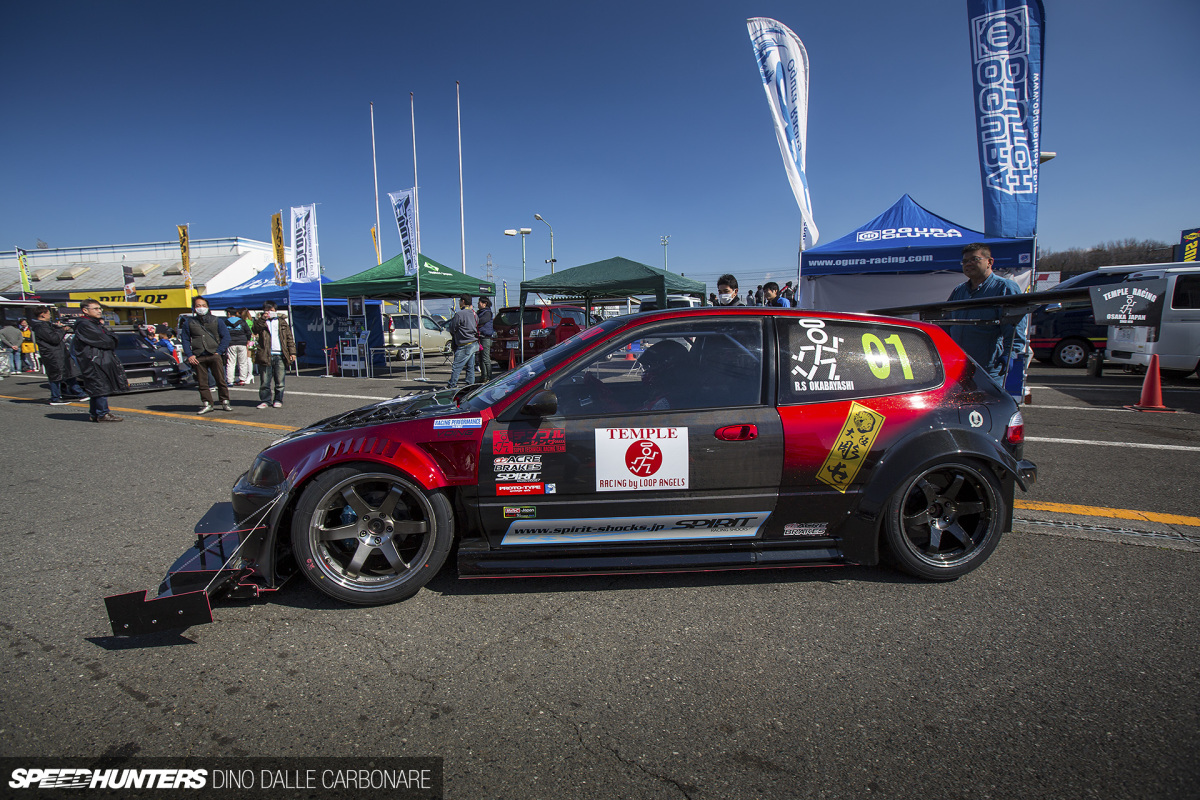 With RAYS Volk Racing TE37 SLs rounding things out, the whole build is very impressive, and shows yet another way of preparing a Civic for serious time attack duty.
Until a clip of the Honda at Attack Tsukuba surfaces, I'll finish up with this in-car video from a Central Circuit time attack event at the very end of 2016, which should give you some more insight into what this very quick little car is all about.
Dino Dalle Carbonare
Instagram: speedhunters_dino
dino@speedhunters.com