No Motives
I'm not sure what it is about cars and barbecue cooked meats, but they both just go so well together.
If you missed it last year, the first Juicebox BBQ went down a storm. Organised in less than 11 days, the free-to-attend meet brought together the finest examples of Irish car culture. There were no expectations going into the event; the organisers weren't even sure how many people would attend, if anyone would even turn up at all. What did happen was hands down my favourite automotive happening of 2016.
The Juicebox BBQ is an oddball sort of gathering. In a world where every fart is documented on social media, there's no hype or build up in advance of the event. There are no posters to advertise it, no Facebook events logged on the social media site, and no public announcements whatsoever beforehand.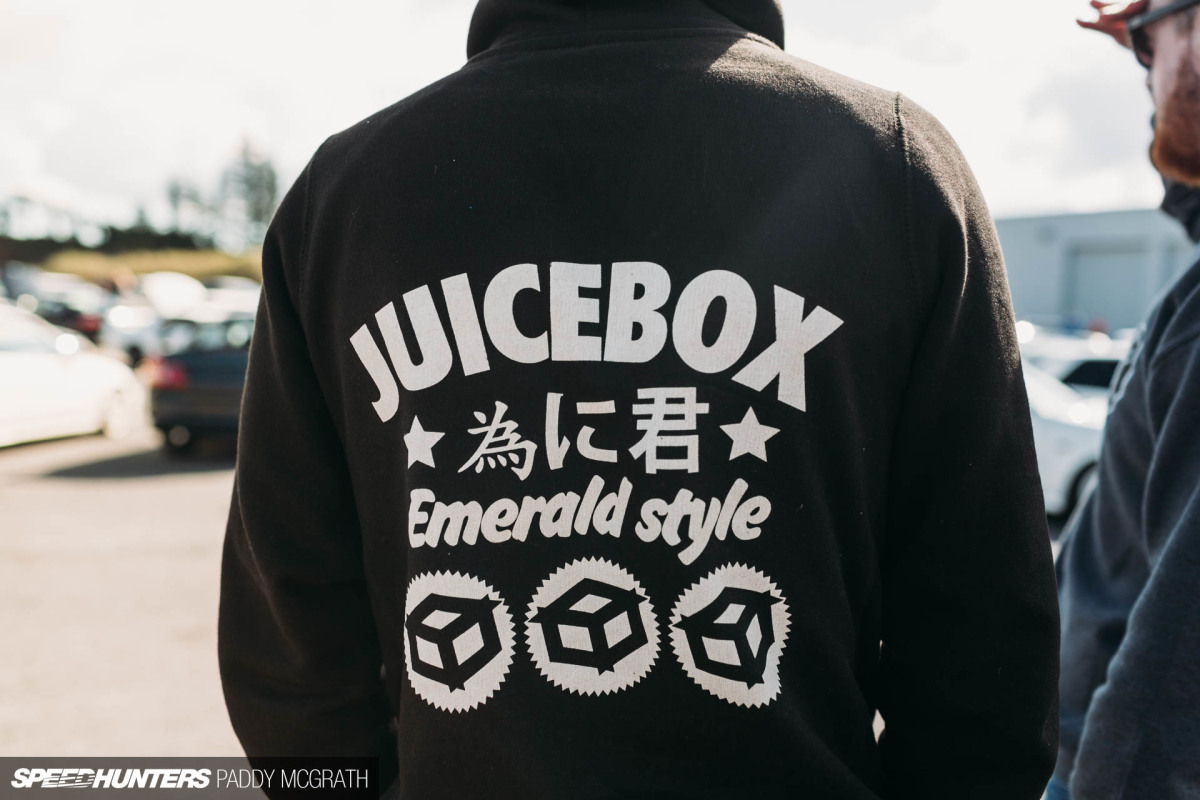 Instead, just seven days before, the Juicebox crew start sending text messages, private messages, and making phone calls to let people know it's happening and to bring some friends. It's far from an elitist affair, but it's not a public one either.
There's no real ulterior motive to it. There's no entry fee. There's no goal whatsoever, asides from just bringing together a fine collection of cars. Those who don't get an invite often feel left out and excluded, but it's just the reality of organising it at short notice and through word of mouth. In reality, any class of car is welcome on the day. Provided they know the where and when of it.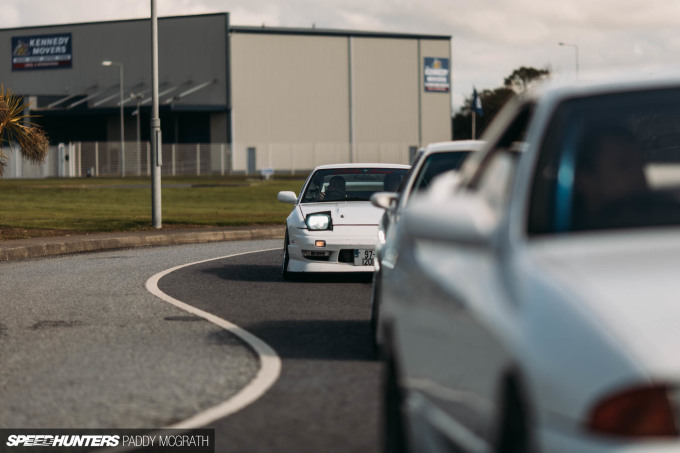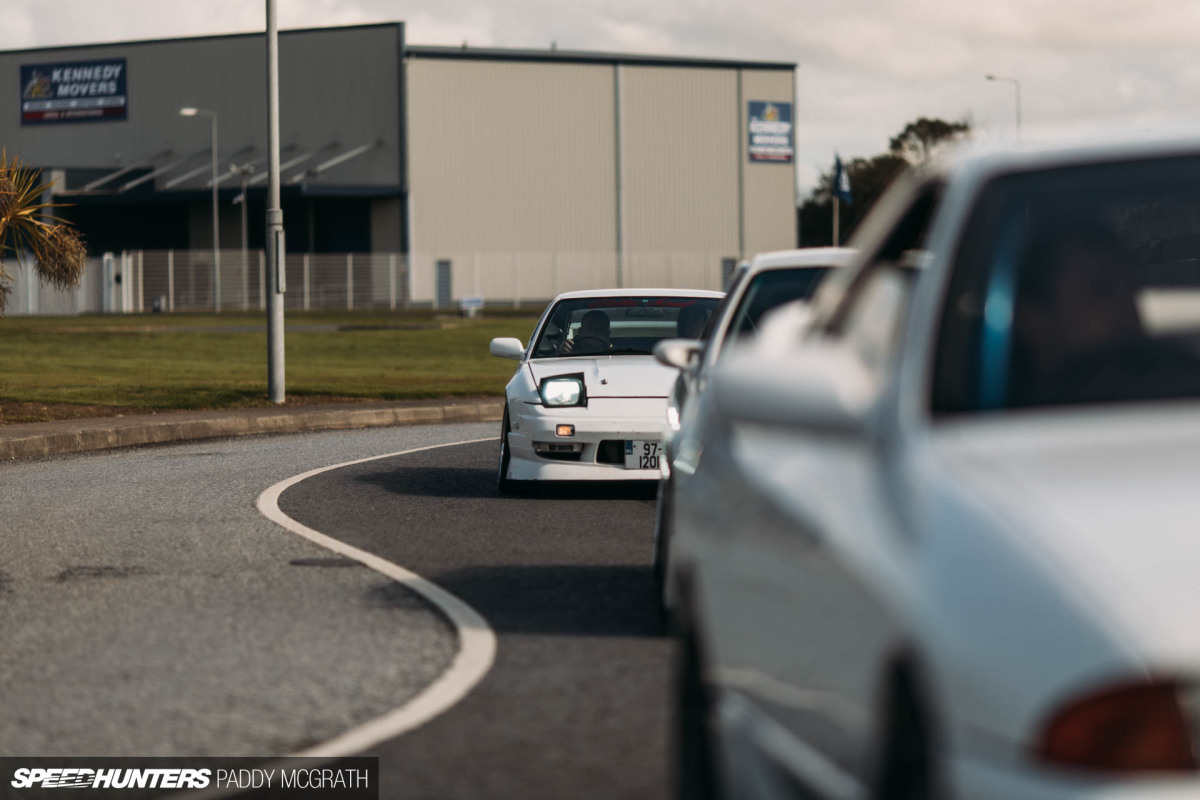 And so, just before noon last Sunday, in the sunny south east of Ireland, cars made their way to a private industrial area.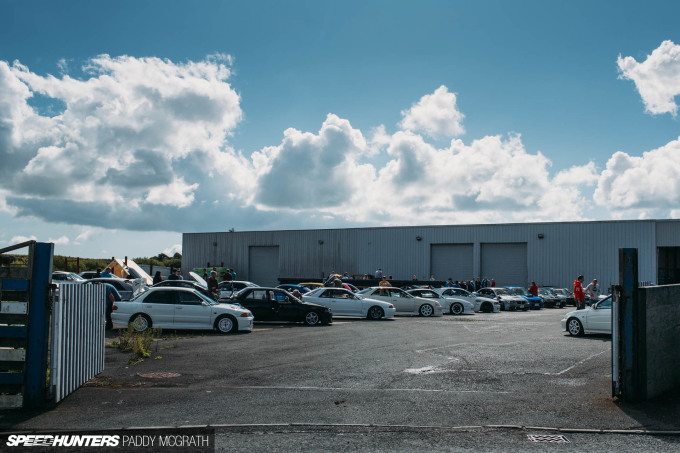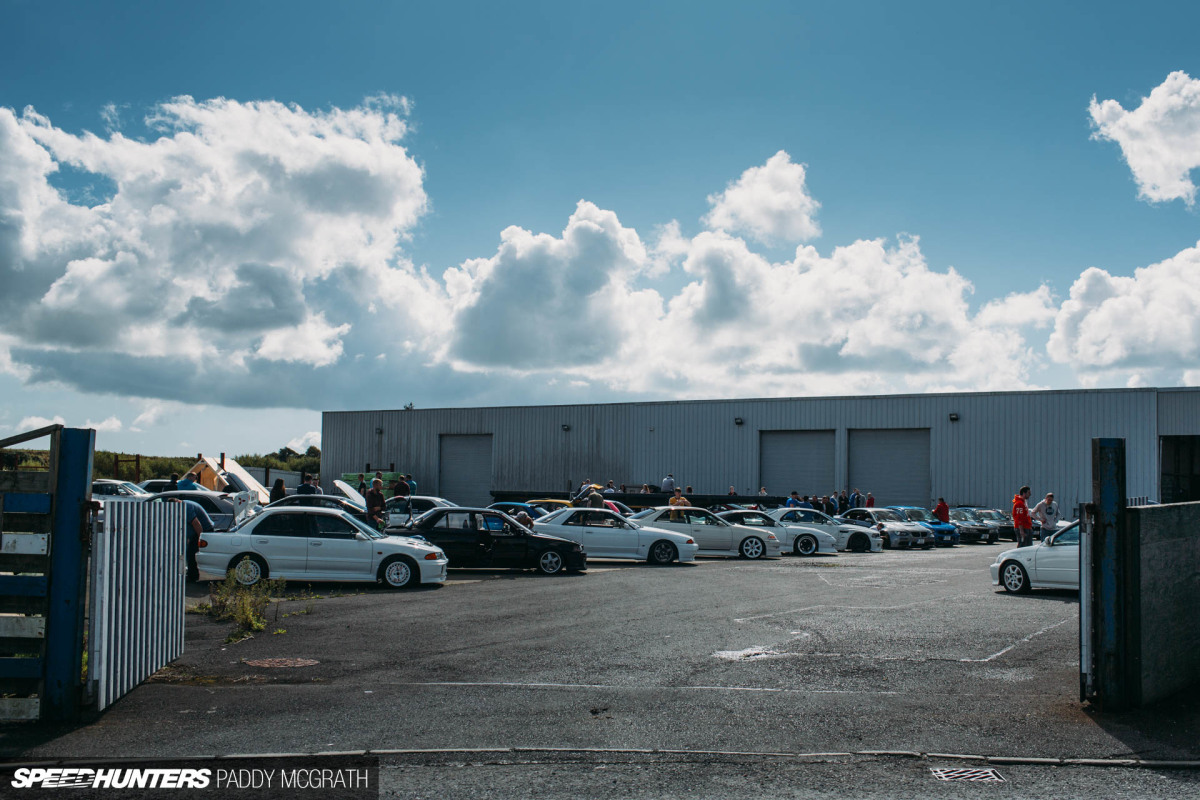 Unlike last year's event, the 2017 meet would take place in a single location with the cars neatly arranged. This yard was kindly opened by a local business to allow this to happen, with no request for payment or expectation of anything in return. It was right beside where it happened and overflowed last year, outside Flipsideauto, so it couldn't have been any more ideal.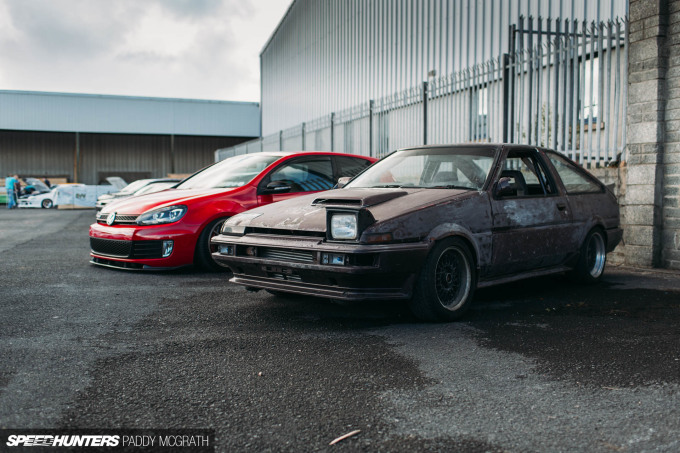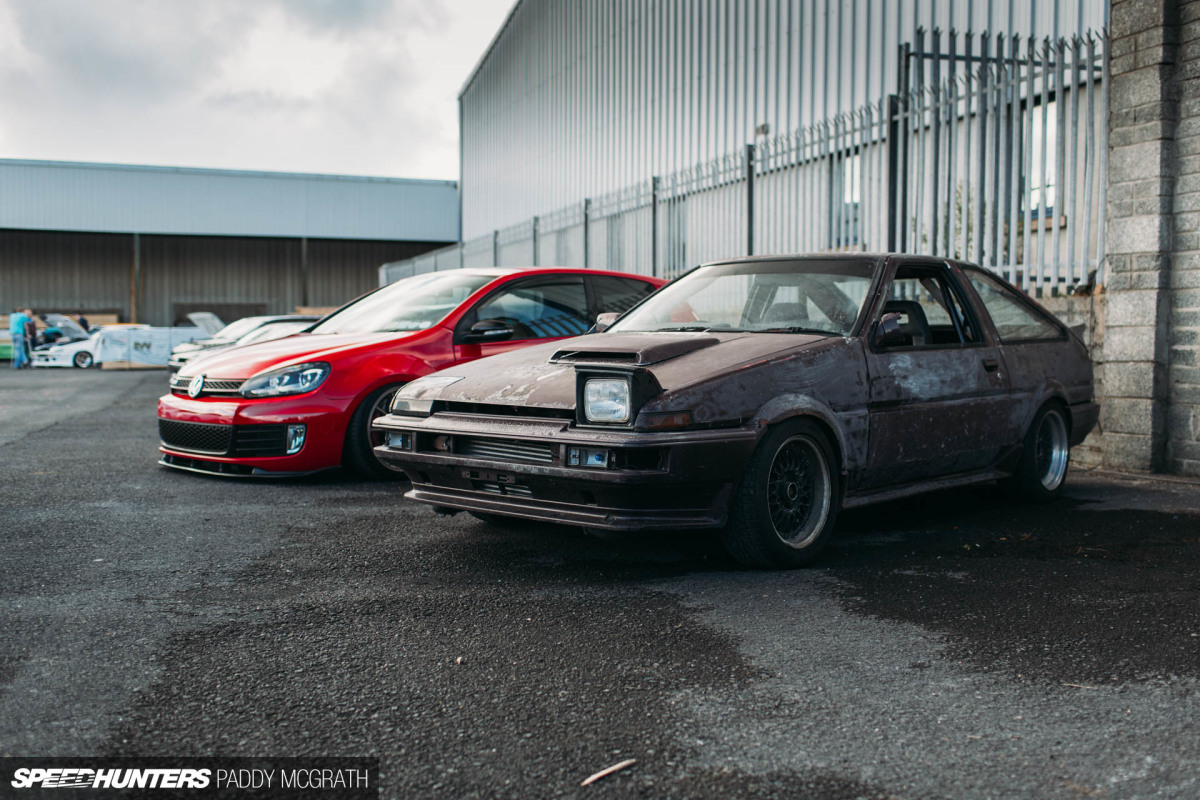 Neil's crusty '86 was the first car in place, before everyone else filed in.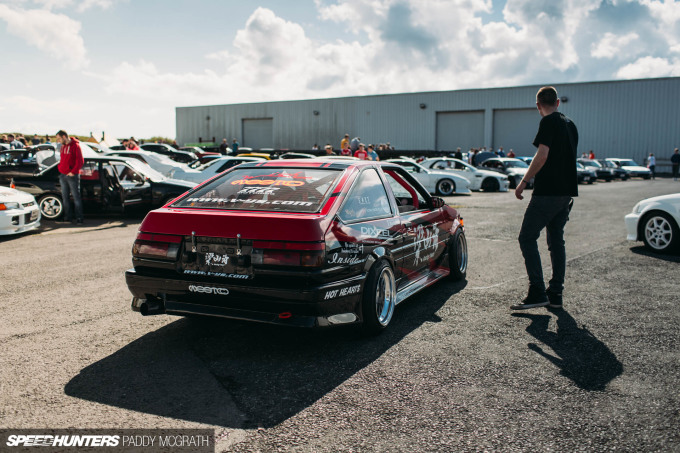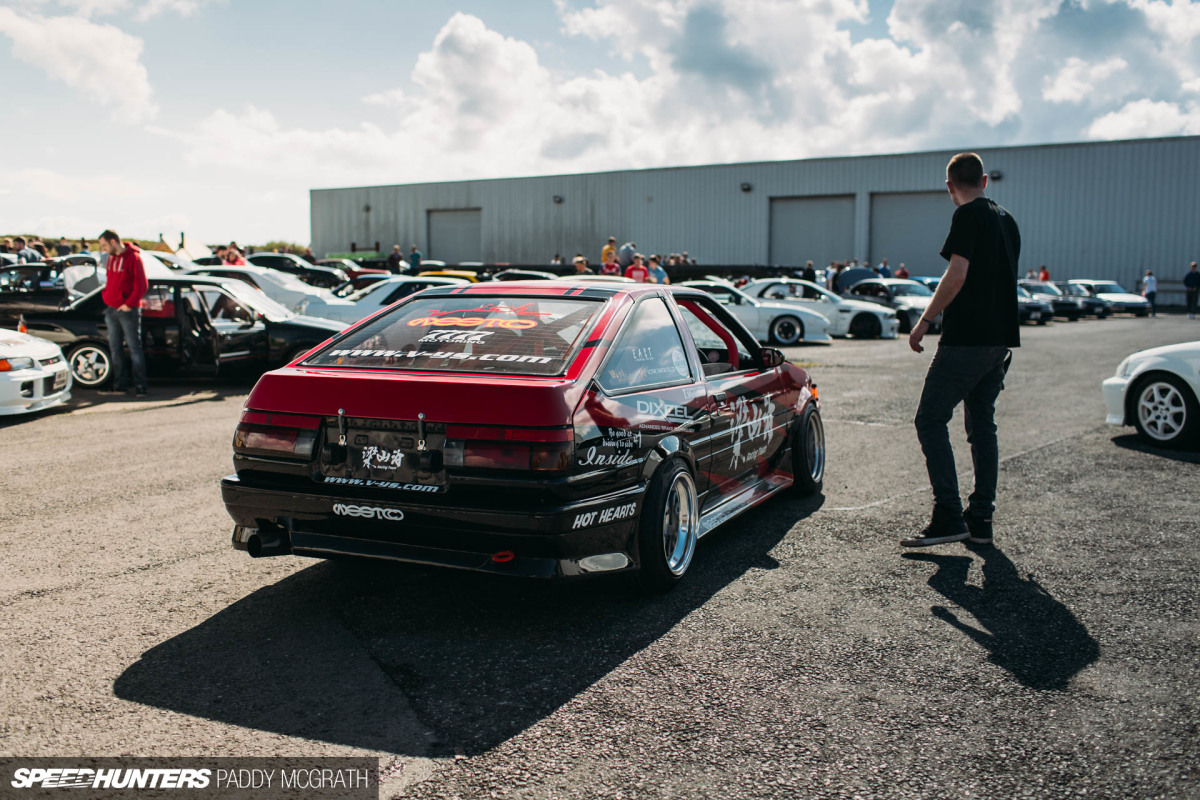 It took maybe 30 minutes for the place to fill, with a constant flow of cars rolling in from all over the country, each with their own unique adventures to tell. Others literally just rolled in from around the corner.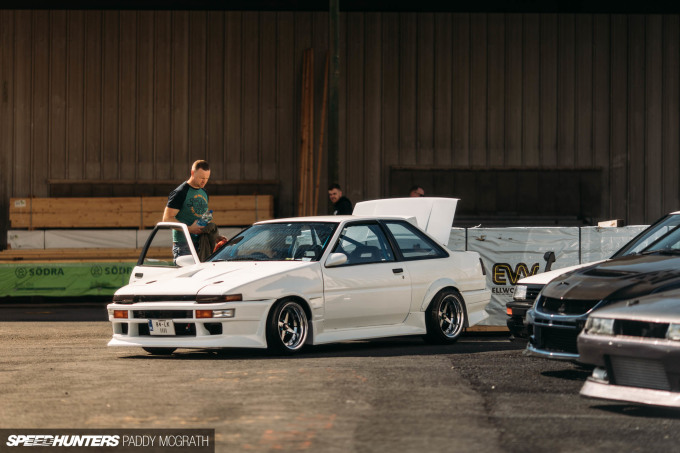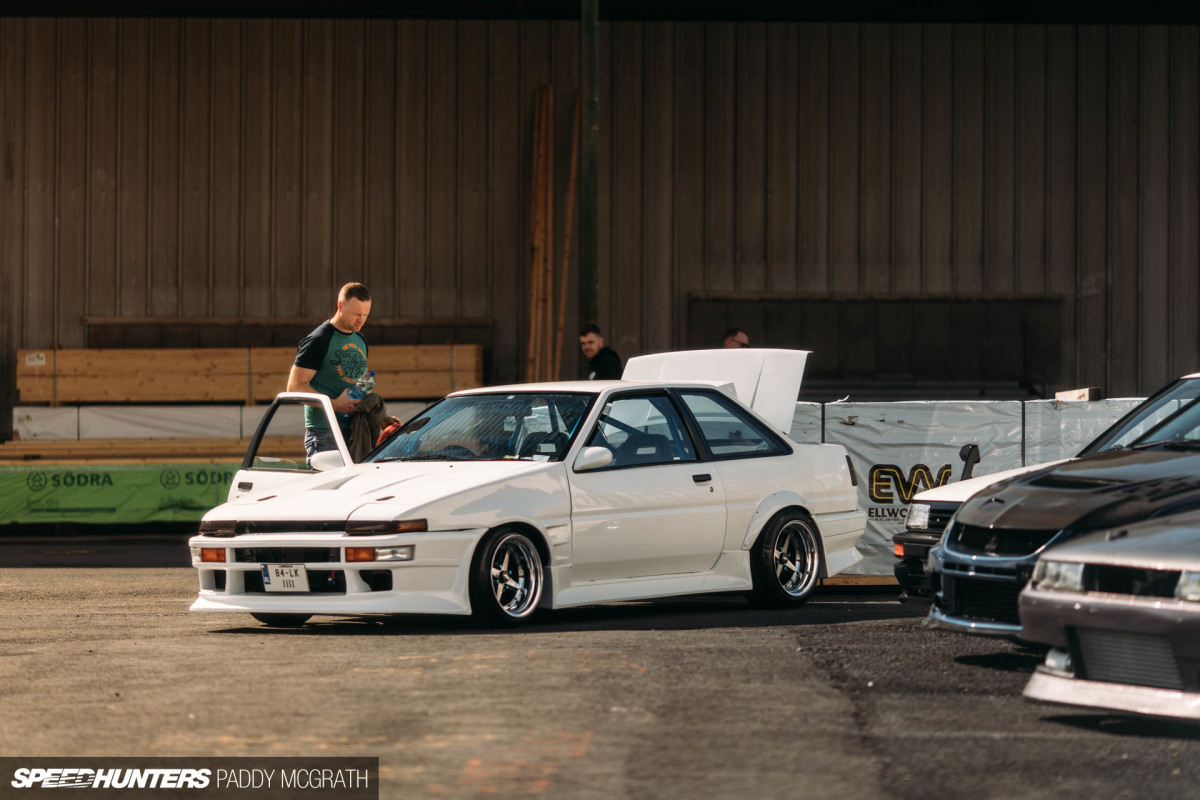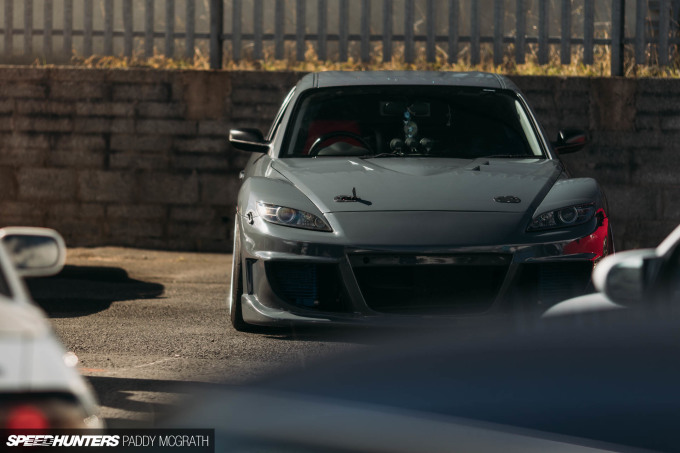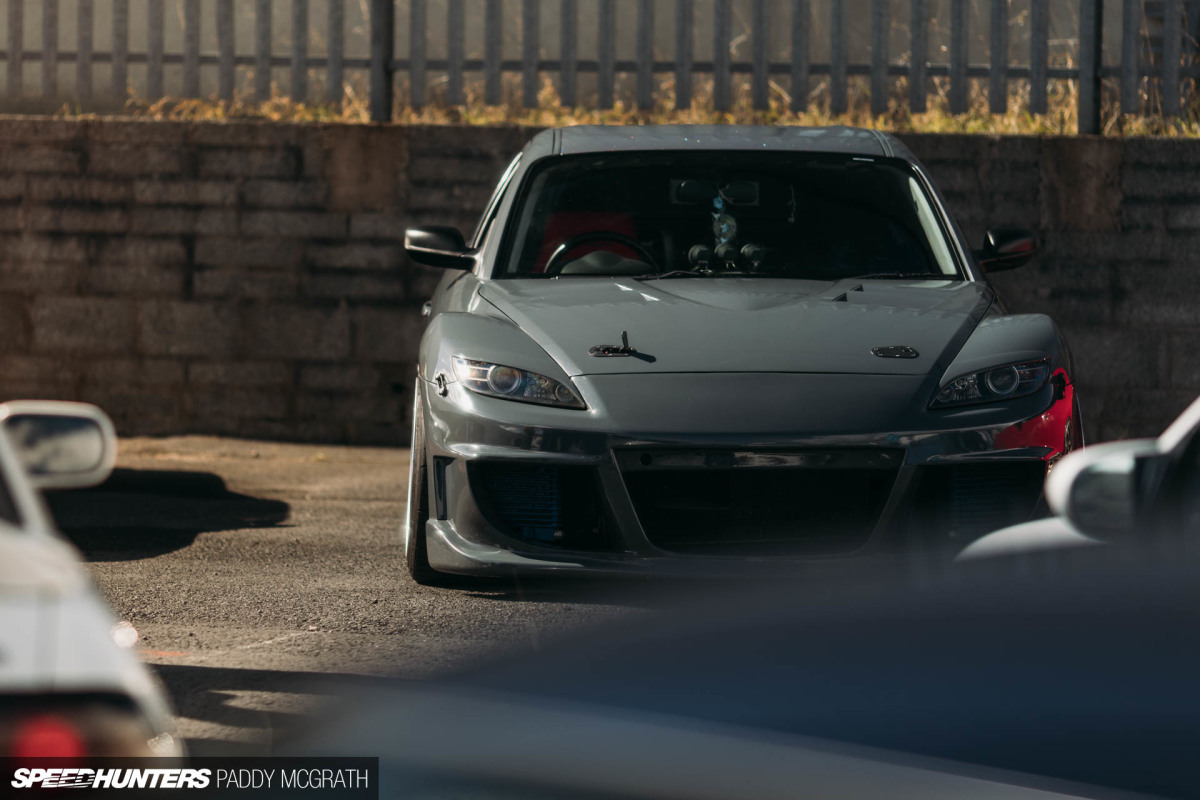 With the majority of cars in place, everyone took the time to walk around and see what was what. I spoke to a few people who loved the atmosphere, and finally got to meet the owners of cars that they had previously only seen pictures of online.
In what I would consider a fair reflection of Ireland's modified car community, most of the machinery was of JDM origin.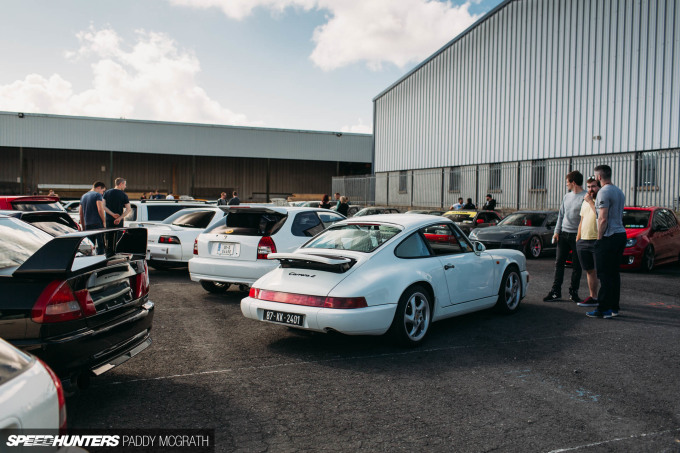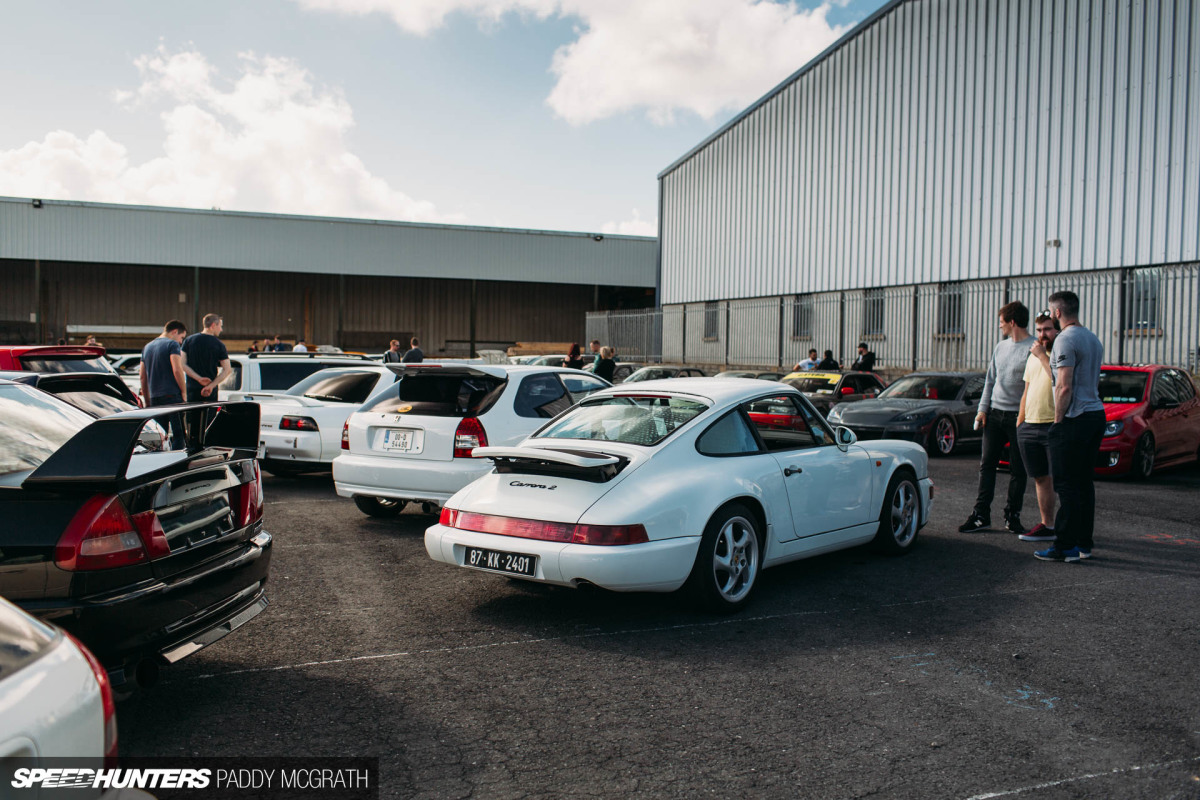 If I recall correctly, there were only around 10 German cars present and just two Fords. It's quite funny that the rarity and value of a Porsche 964 likely went over the majority of people's heads, which in some ways is kind of nice.
Don't Forget The Burgers
As the afternoon progressed, I just found myself wandering, chatting and taking photographs. There's no real story or moral to this event, it really is just a case of what you see is what you get.
It's curious that the best events often spark the least amount of discussion or conversation afterwards. It was just a great day.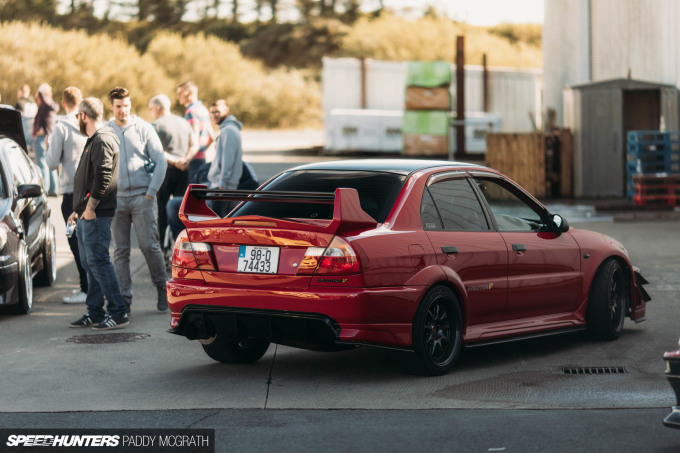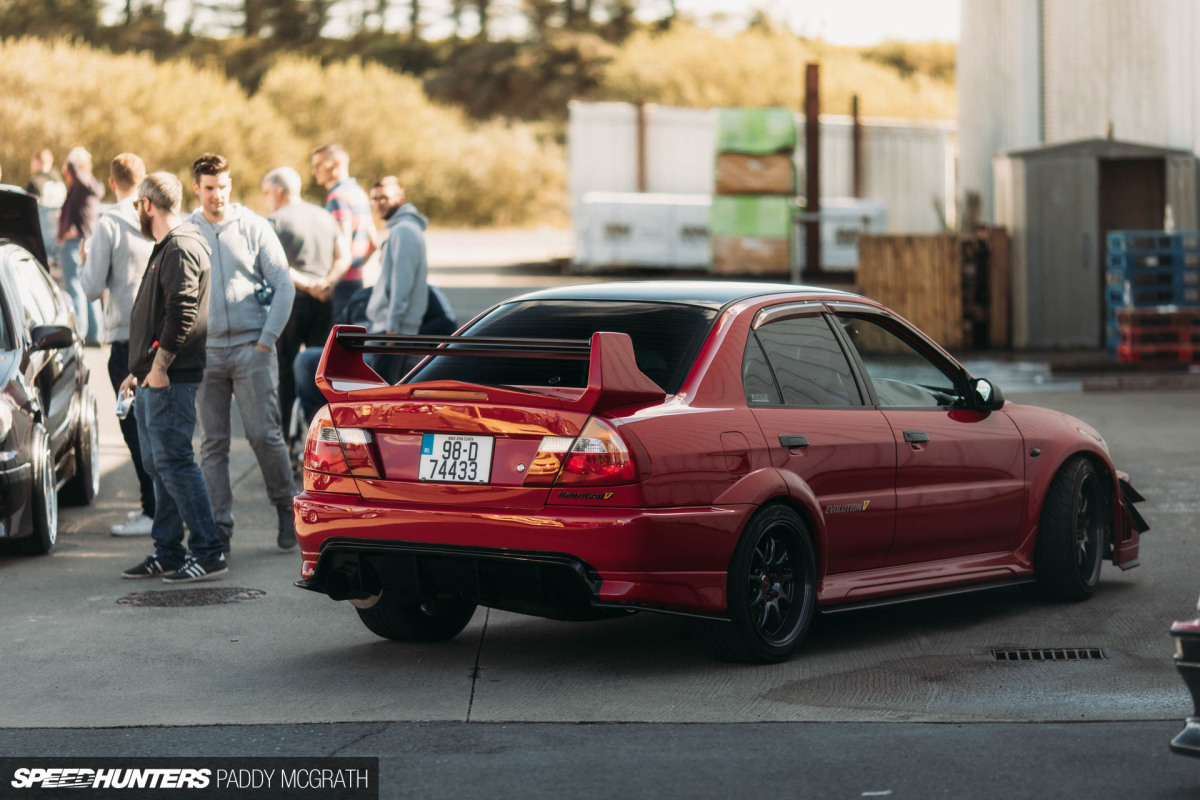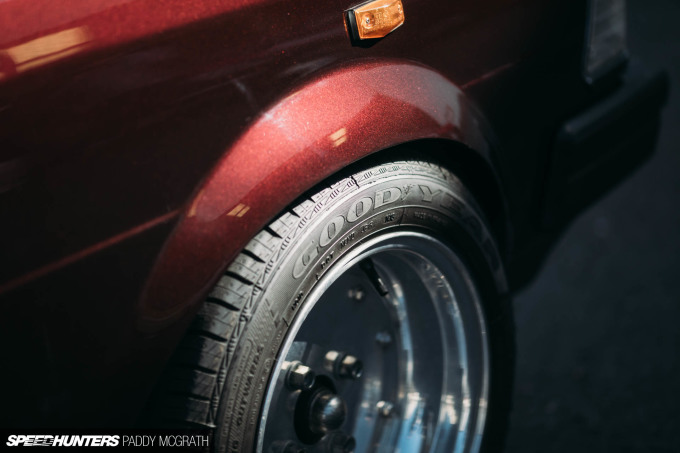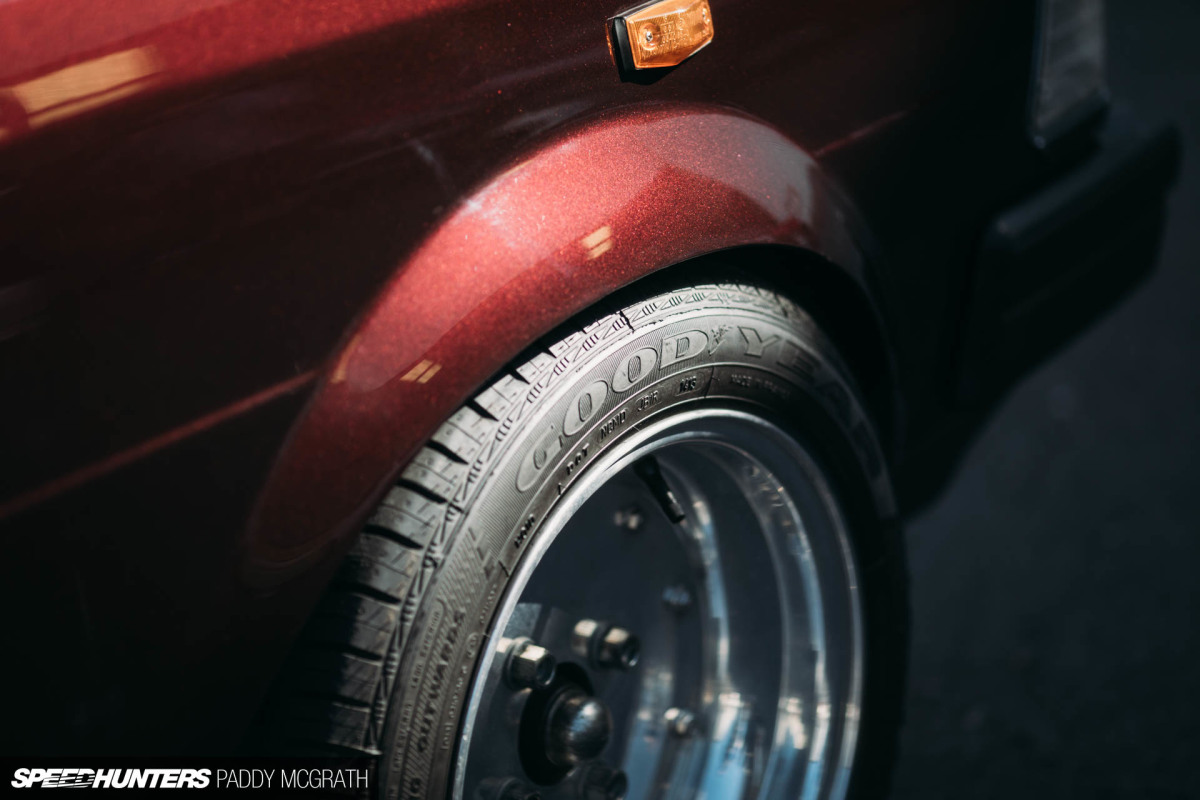 There were some stand outs, of course. Although in saying that, I reckon the vast majority of cars present were spotlight-worthy. I did pick up a couple in the closing hours of the day, asides from Neil's car, which I'll bring to you over the rest of this week.
In some ways, though, I'd much rather just present to you a gallery of images rather than rambling on in a vein attempt to reach a certain word count. Speedhunters problems at their finest.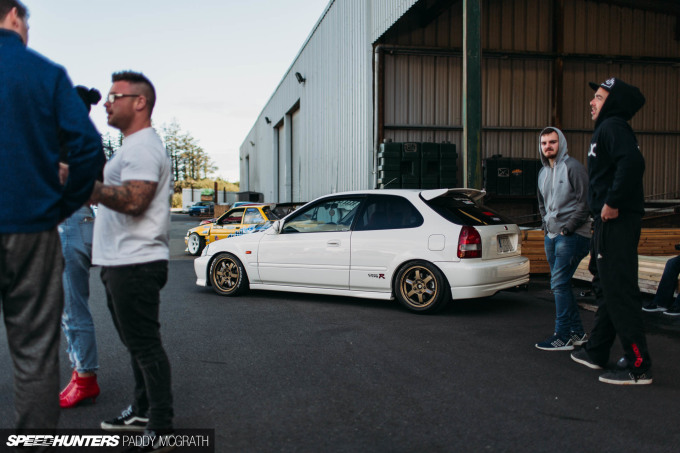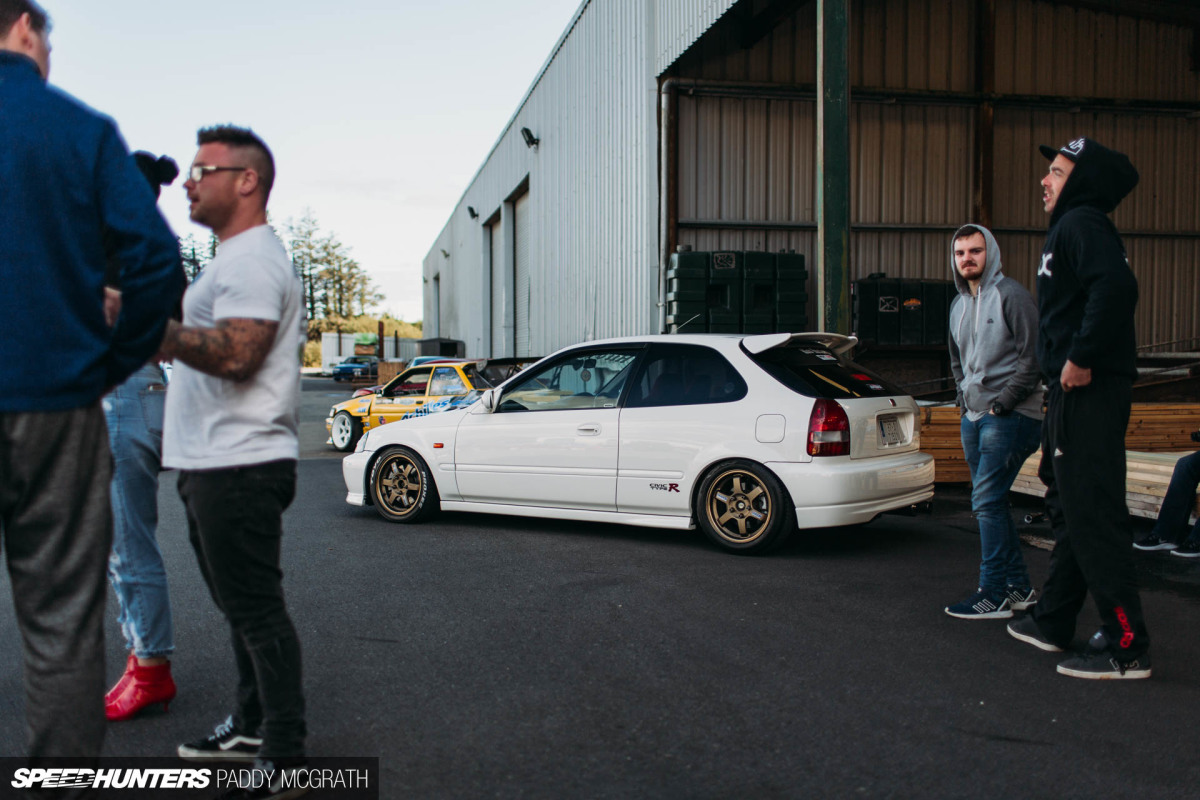 I've always had a huge soft spot for what I consider the golden era of the Type R, namely the DC2 Integras and EK9 Civics of this world. This TE37-wearing EK9 Type R was exemplary. Man, I'd love a drive in one.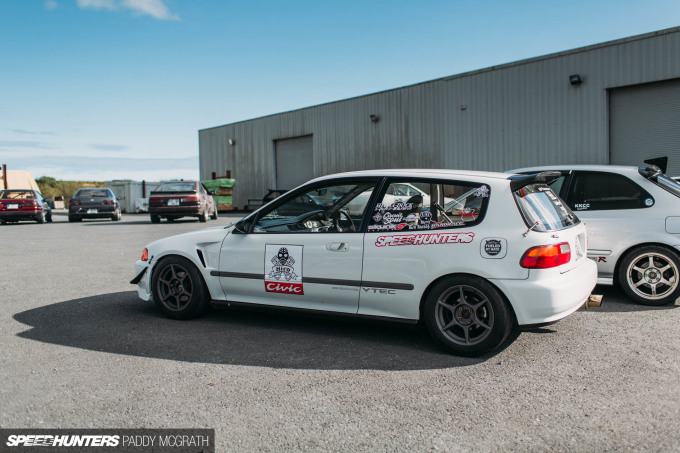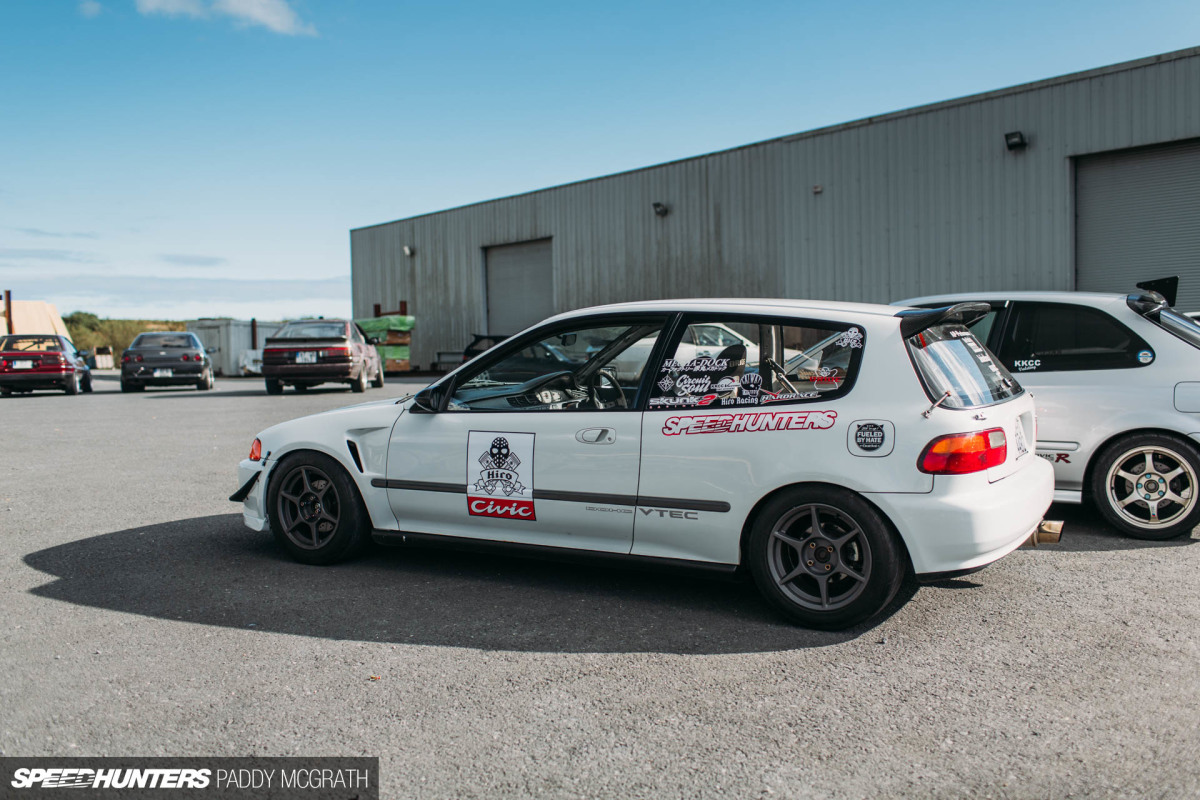 As was this B18-swapped Civic EG, channeling some serious kanjo vibes.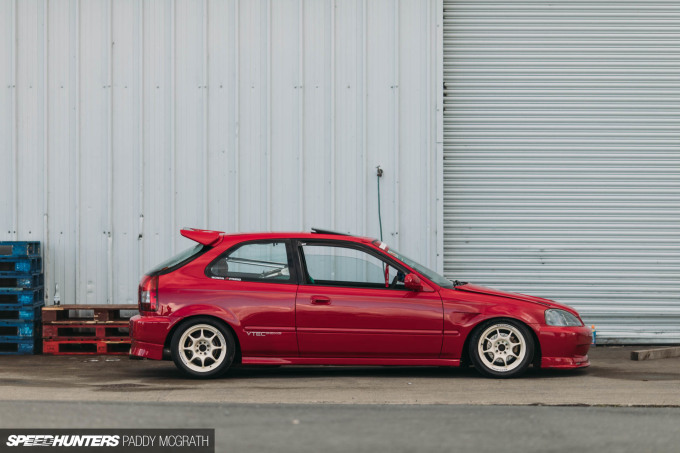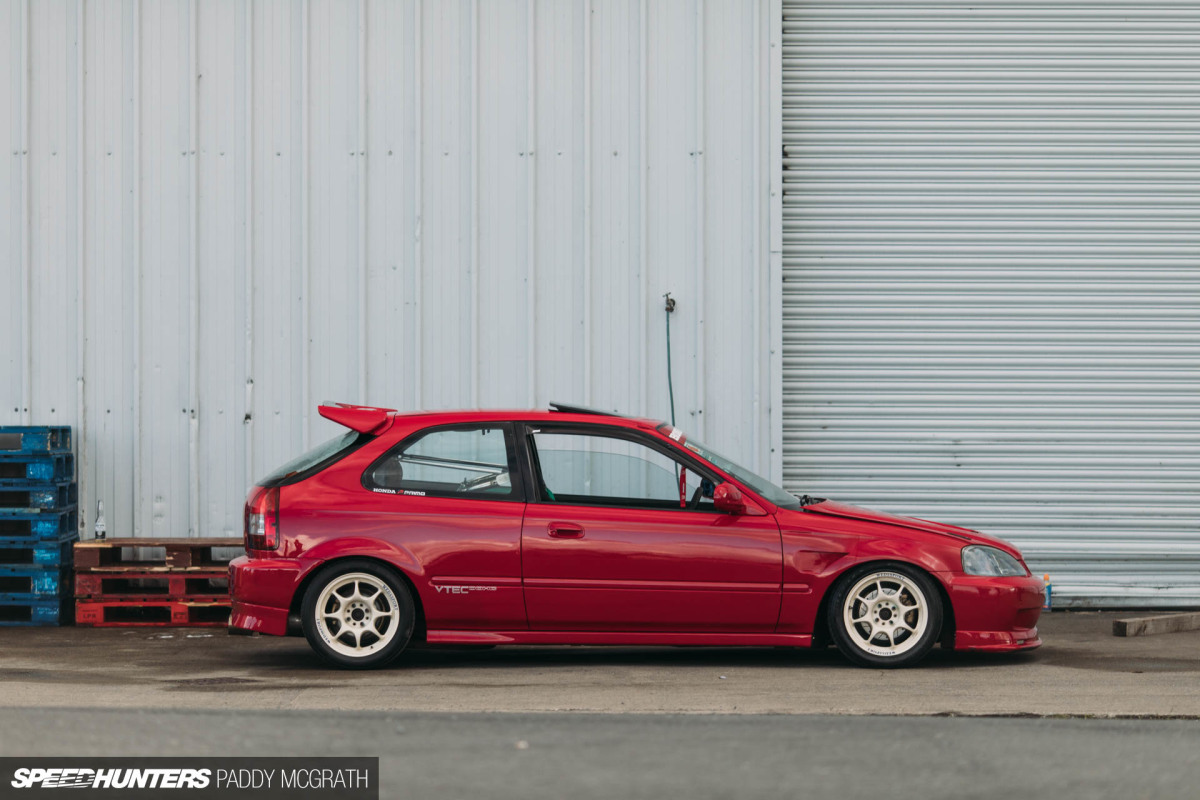 I can't speak for everywhere, but for a long time these Hondas had the worst reputation imaginable in Ireland. They become the poster car of the 'boy racers', and that stigma still exists to a certain extent today.
In reality, those who gave the Hondas this reputation have since moved on, leaving the genuine Honda fans to build their perfect examples. Some of the cars being built here at the moment are amongst the best that have ever been seen on Irish shores.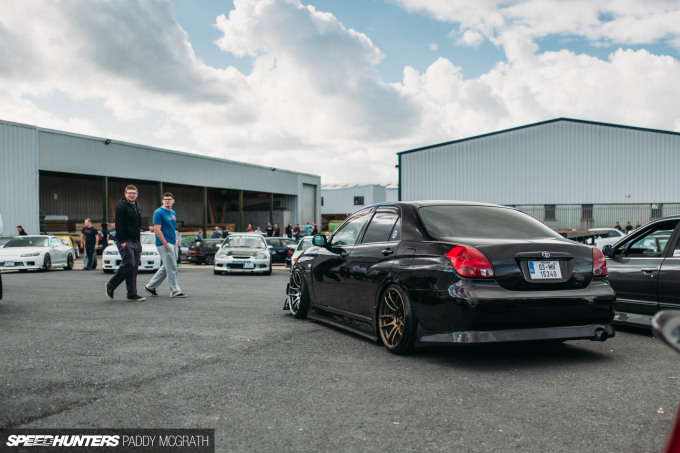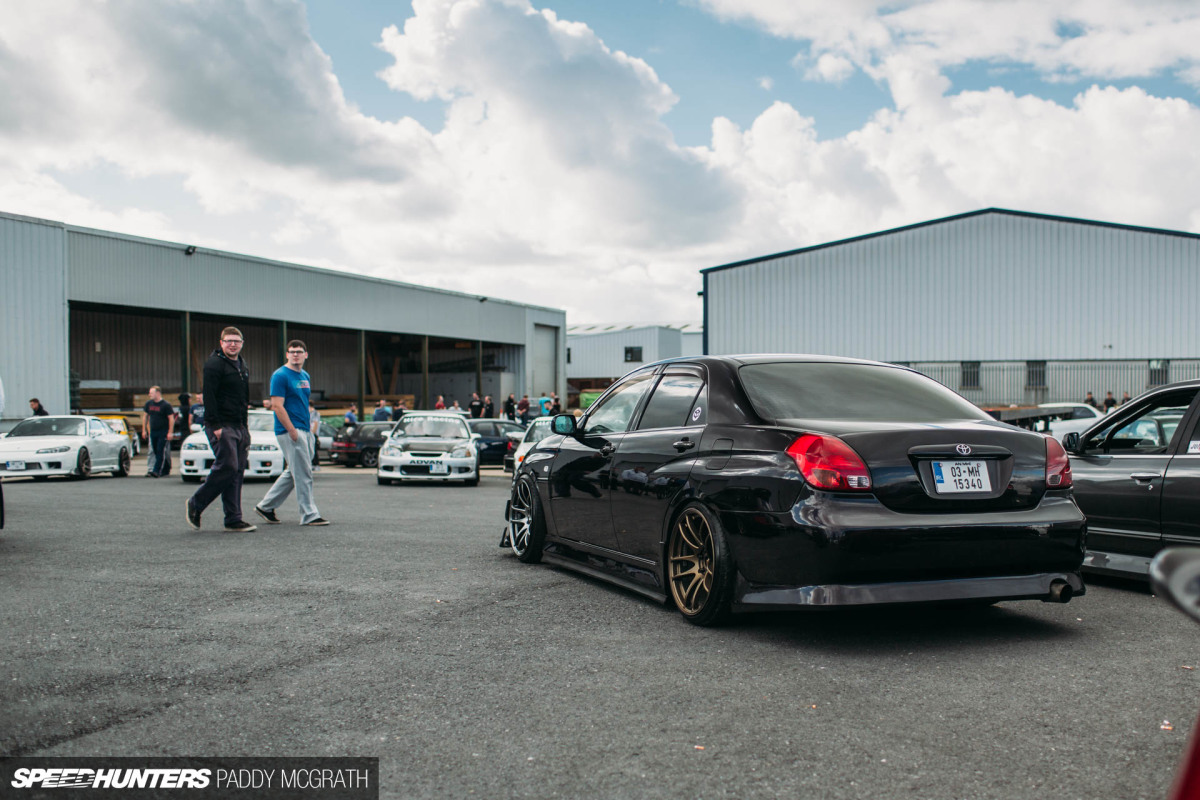 The influx of four-door, rear-wheel drive and inline-six cars here over the past couple of years has been pretty impressive, and JZX chassis cars, from 81s to 110s, make up a large proportion of them.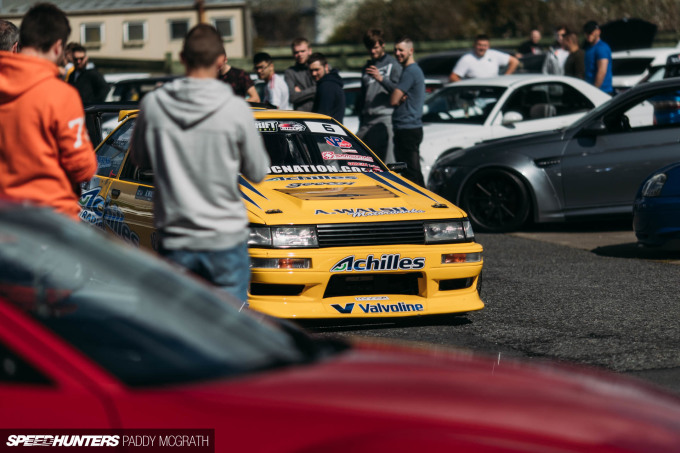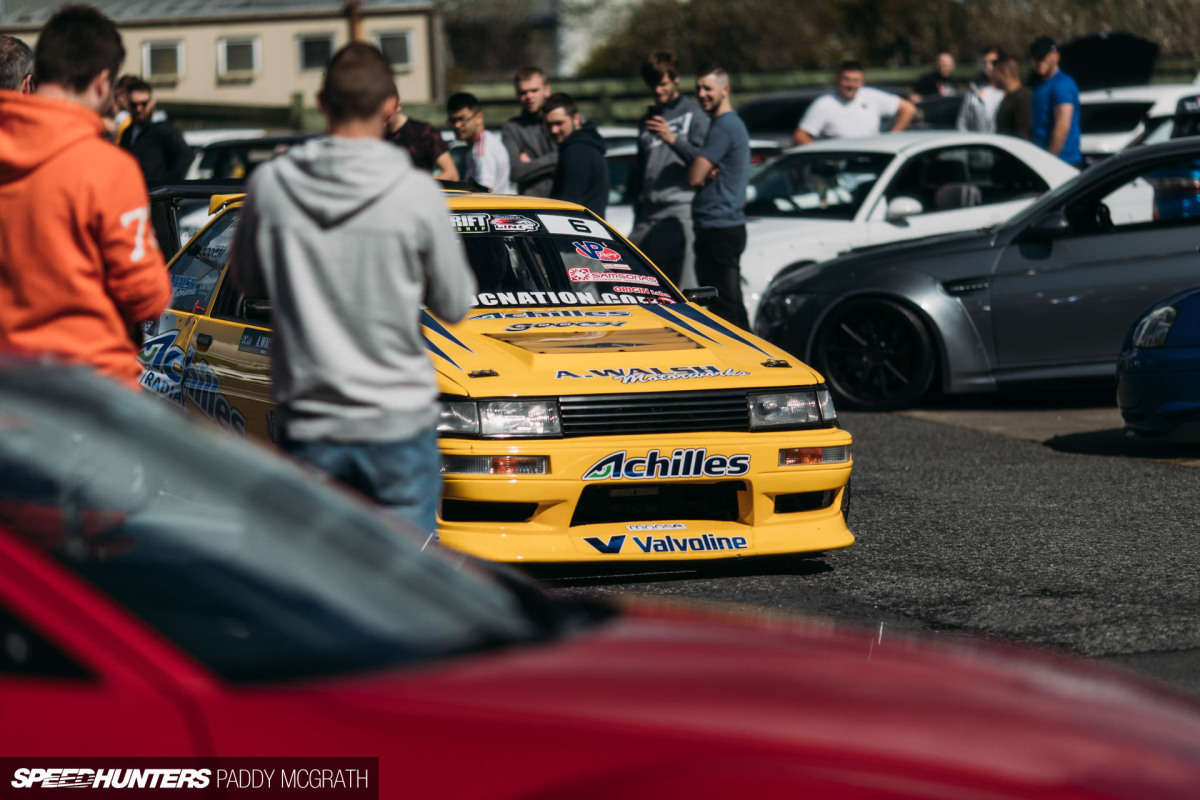 Maybe the surprise of the day, up until this point, was Adrian Walsh's IDC Pro class AE86, which he trailered to the event to get involved with the activities.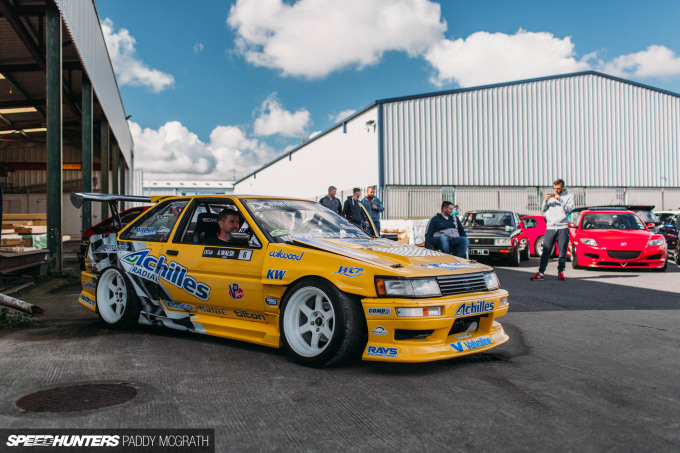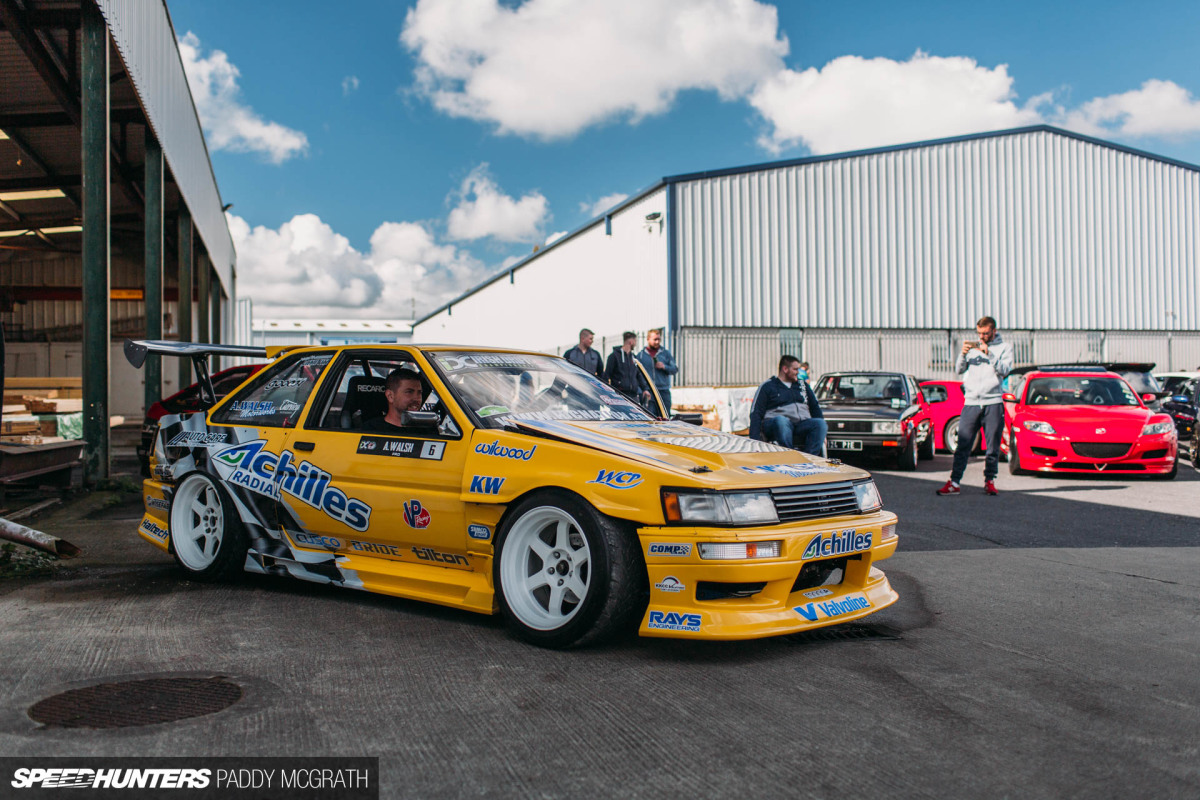 This car has had such a cool life. Seven years ago, it made its way from Japan to Ireland as the former Shino Kouba time attack car. It's gone from being a grip setup 20-valve 4A-GE to SR20DET-powered drift car to the LS-powered monster it is today, all under Adrian's ownership. I'm used to hearing V8s, but this sounds like absolute thunder when it fires up.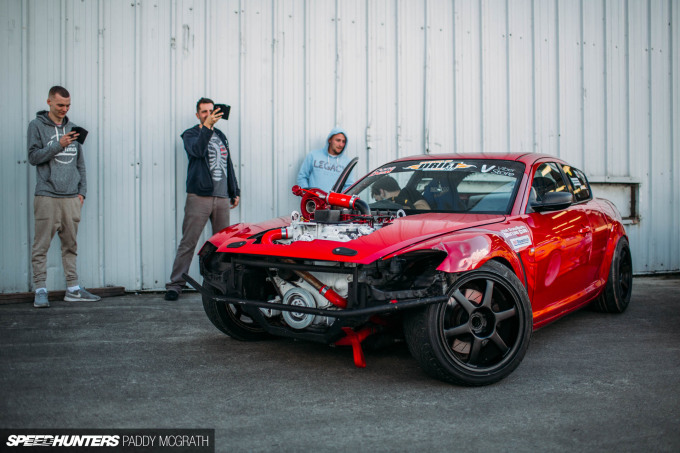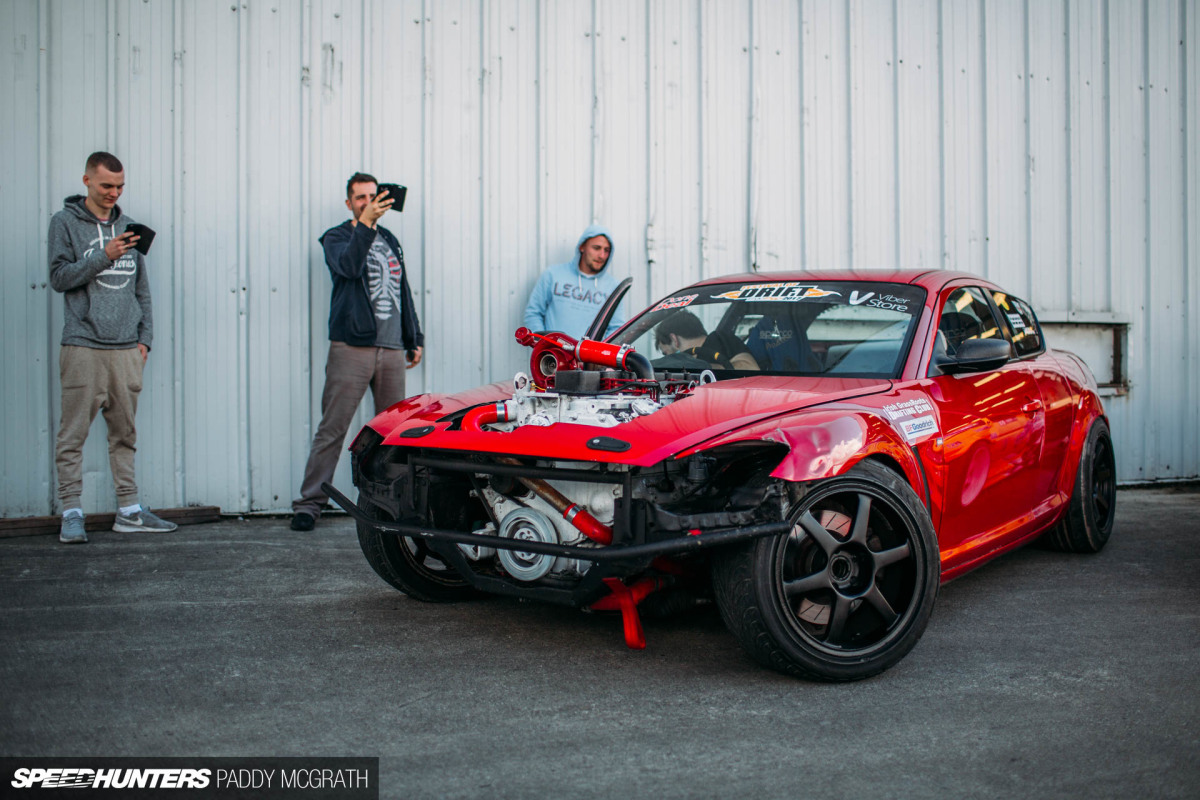 The actual surprise of the day went to this. Yeah, it's going to need its whole own story.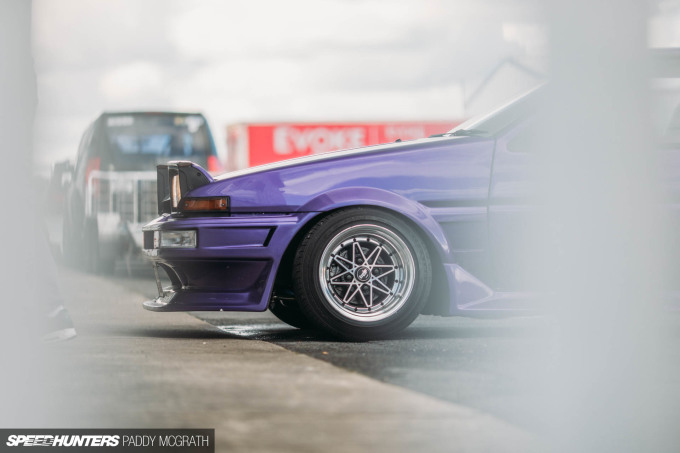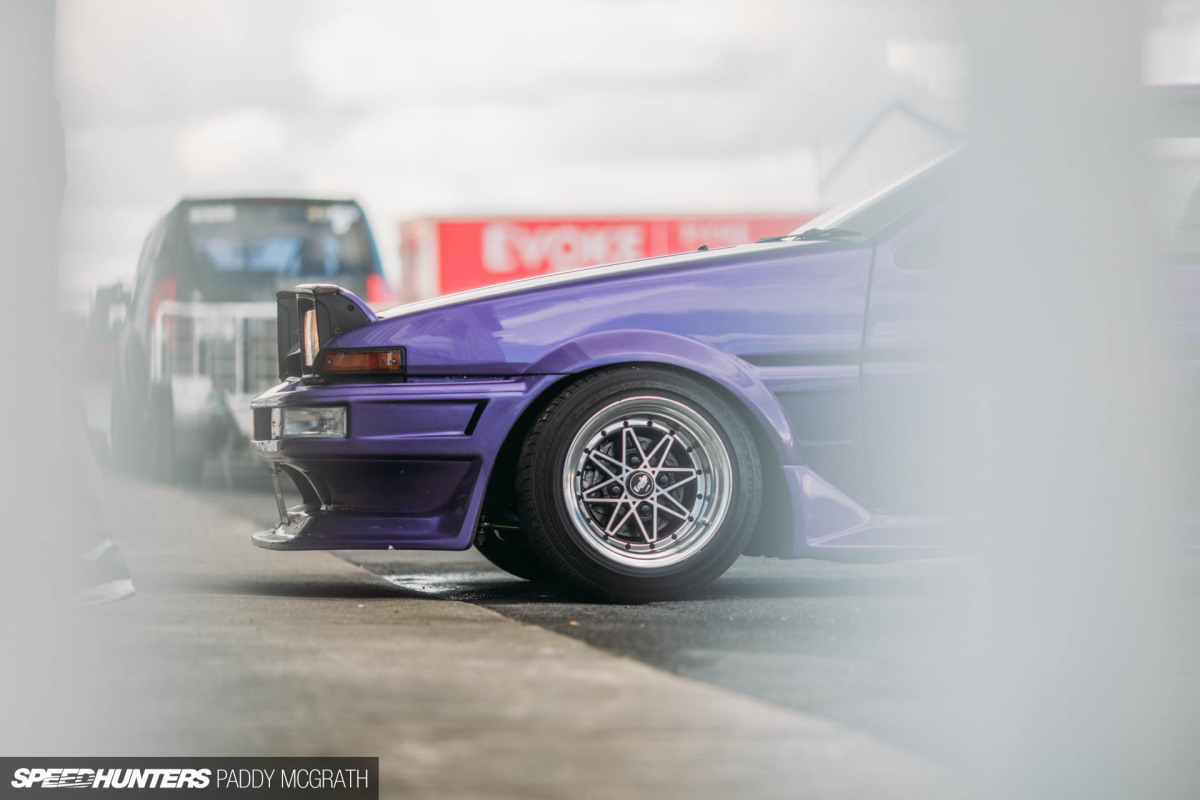 AE86s with history seemed to be the theme of the day. Bonus points if you know this car and why it's significant. Again, a spotlight is coming this week in advance of a full feature in the near future.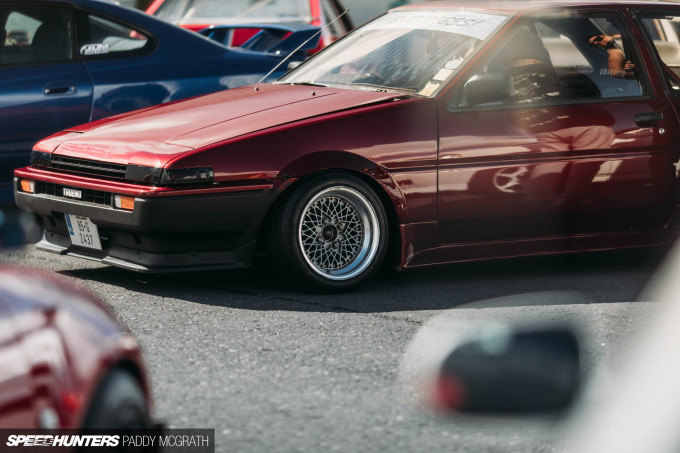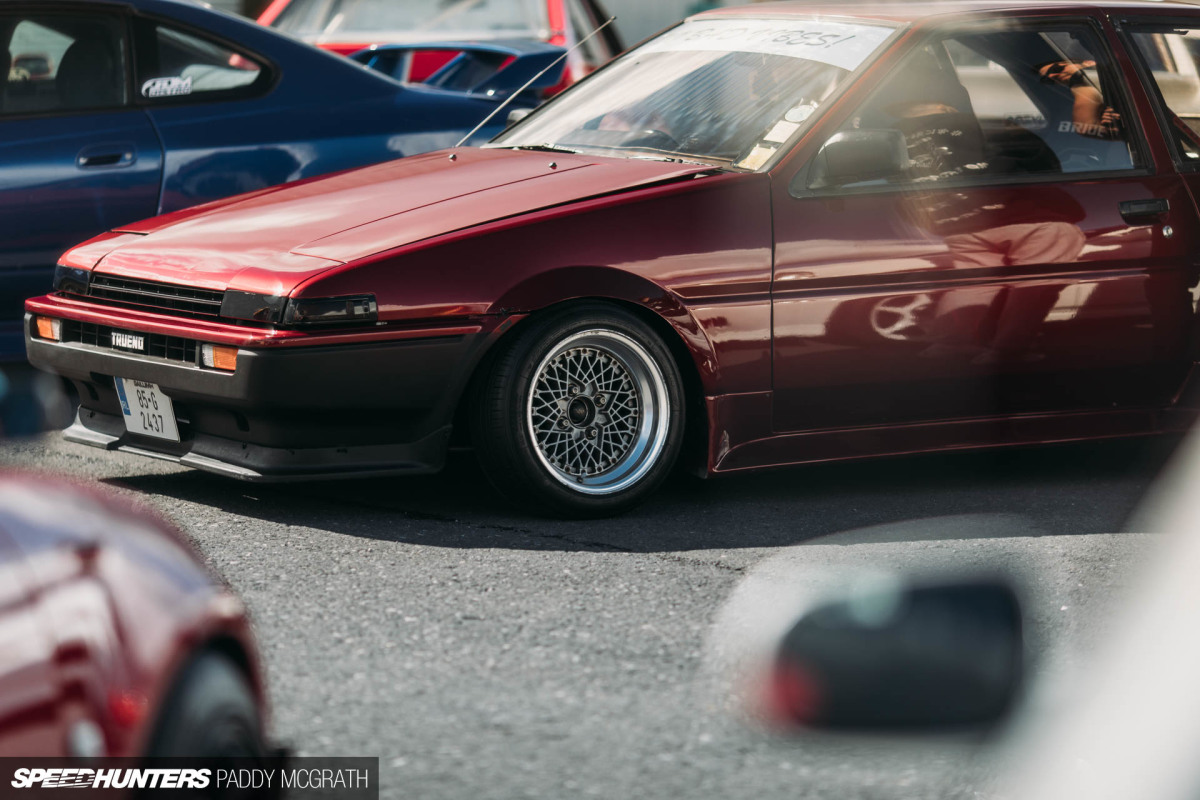 I often feel tremendously guilty at events like this knowing that I'm not going to be able to show every car or even give each car the coverage and credit it deserves. Even from this small sample, there's an eclectic collection of cars that I immediately want to know more about. That white Mitsubishi Lancer Evolution III on OZ Racing wheels is divine.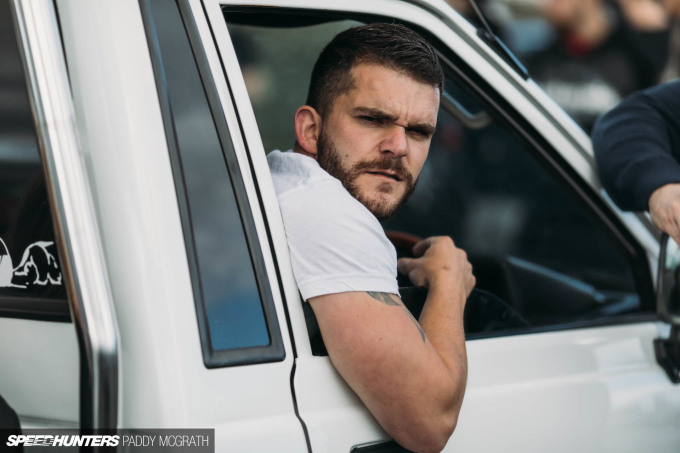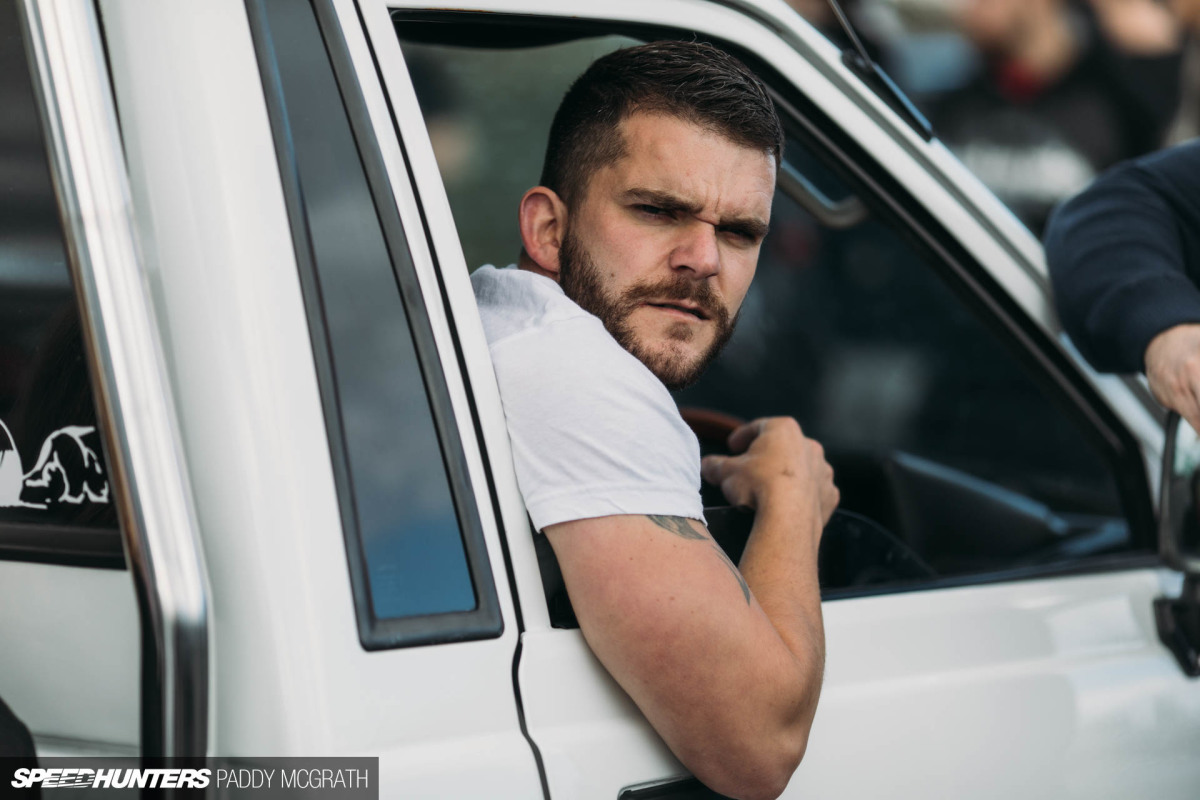 Before Aidan got too hangry, the food was brought out.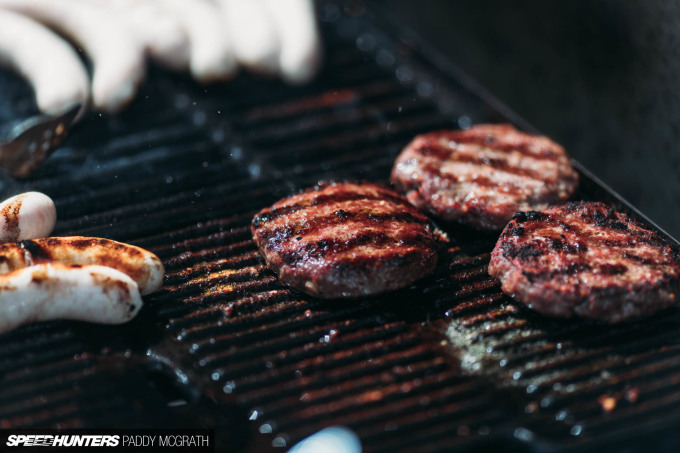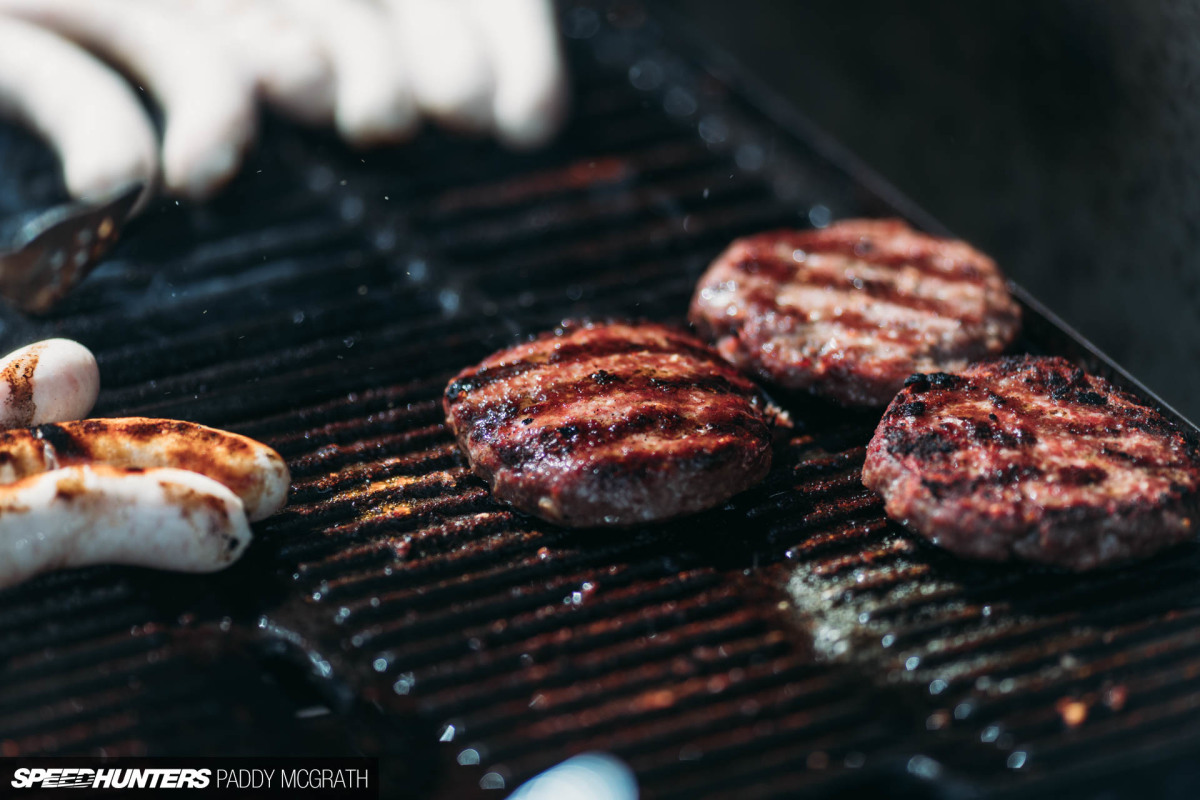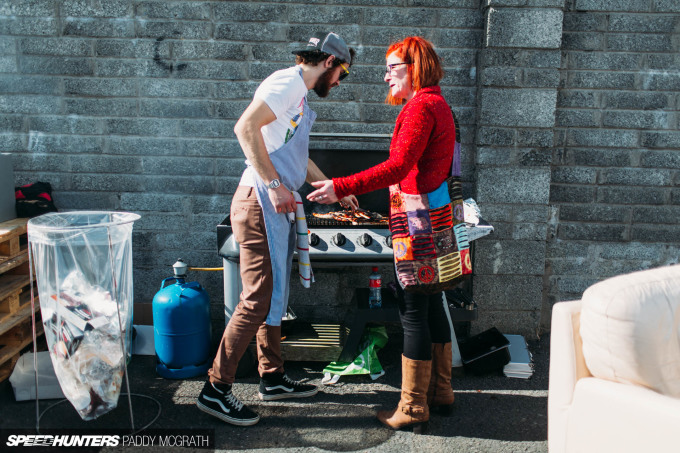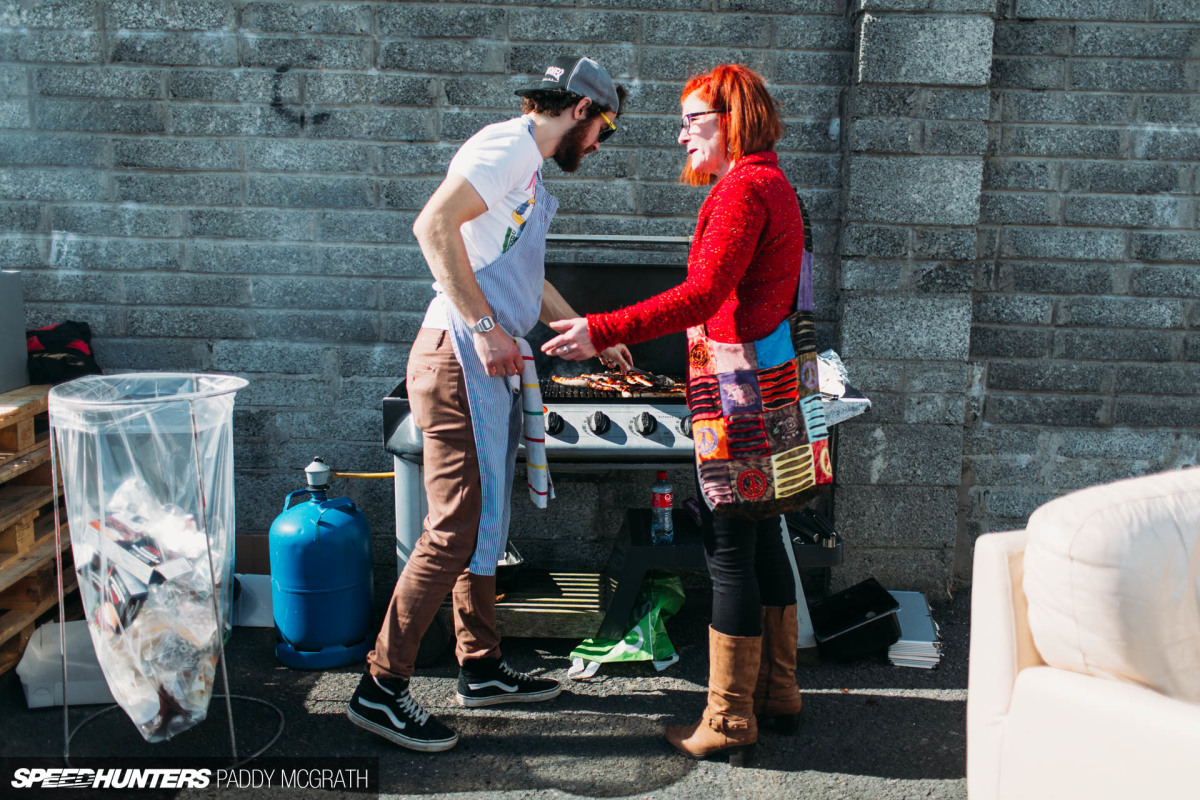 You've simply not lived until you've experienced a burger like this in your life.
The gentleman flipping them, Ben Flynn, was far more than just the cook on this particular day. His family business, O'Flynn's Butchers, has been operating since the mid-1800s, rearing cattle on their own farm and processing the meat themselves. Ben donated and cooked over 100 burgers plus sausages last Sunday for those in attendance. The quarter pound pieces of beef were then put into a Waterford blaa and dressed with your choice of cheese and sauce.
In 'N' Out, Five Guys et al. can all kiss my green ar…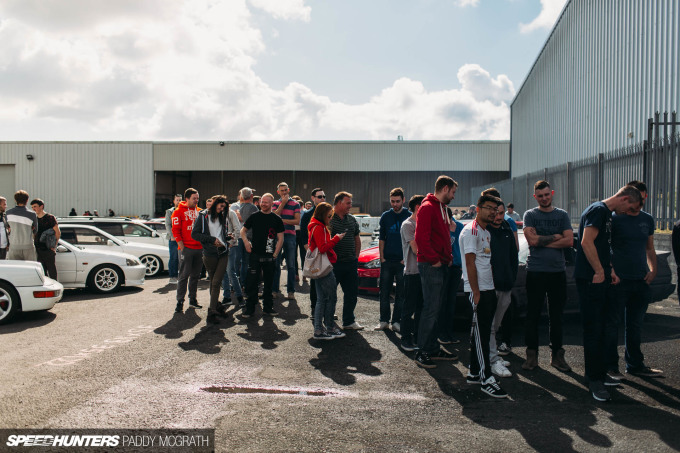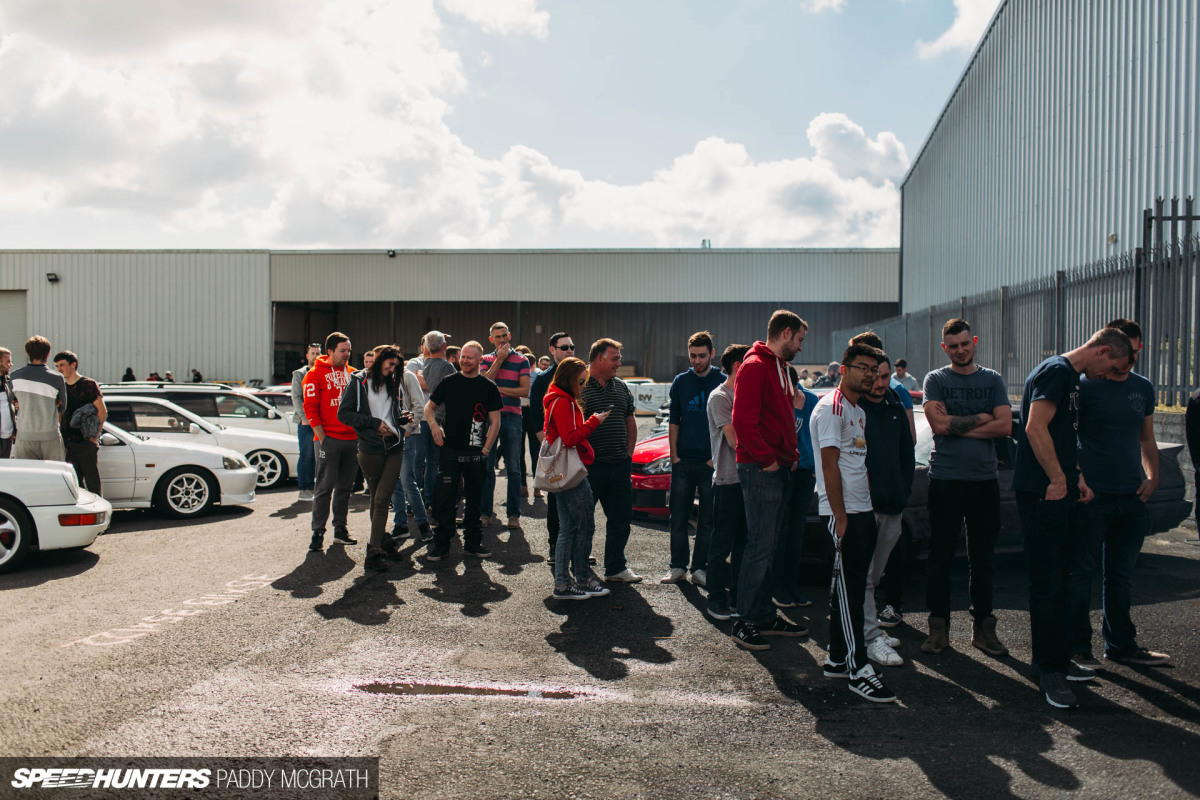 The queue was – understandably – long. When was the last time you got free food at an event?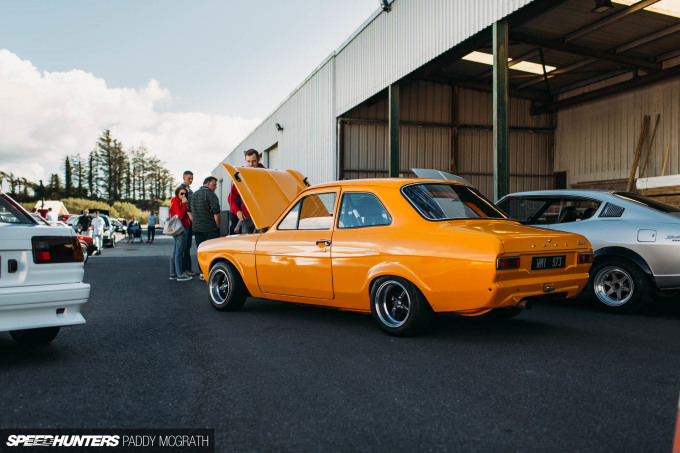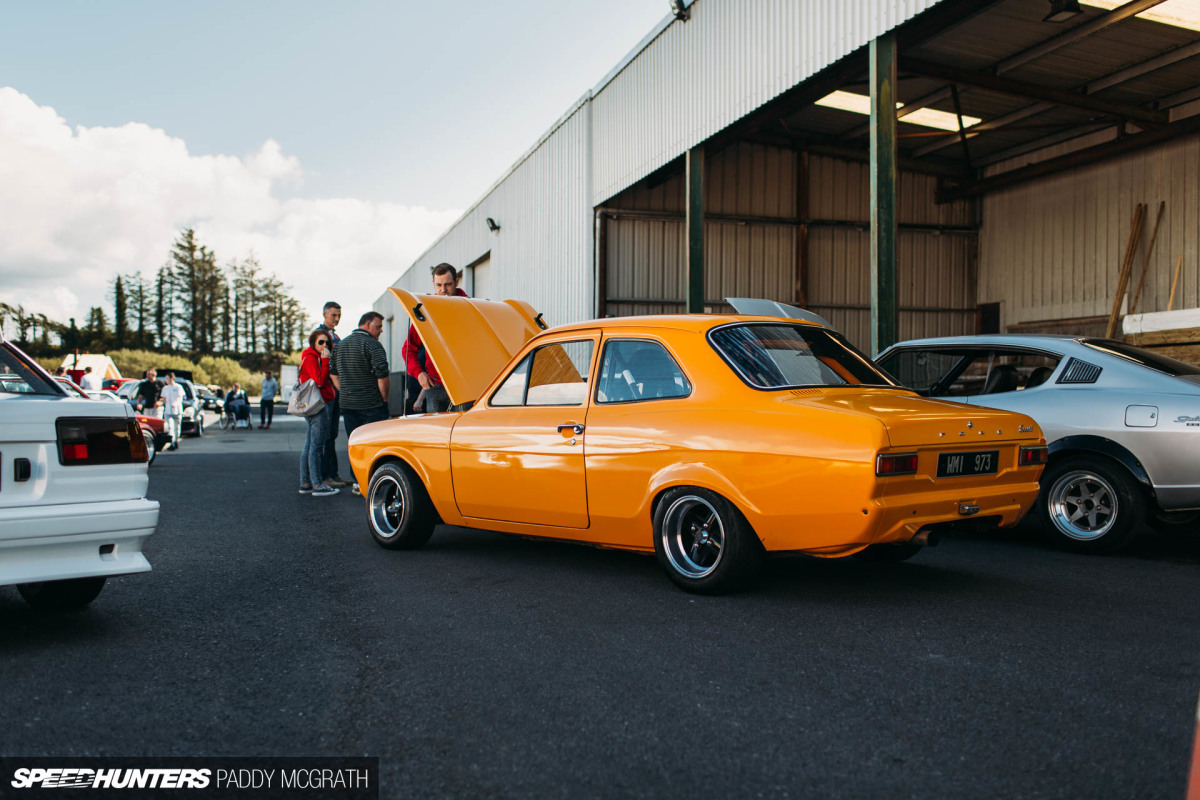 Before the meat sweats and self loathing kicked in, there was still time for another walk around. The sole MkI Escort was my exact favourite style of Escort, with subtle flares, no bumpers and bright paintwork. Unless my father is reading this, in which case I love original, four-door saloons.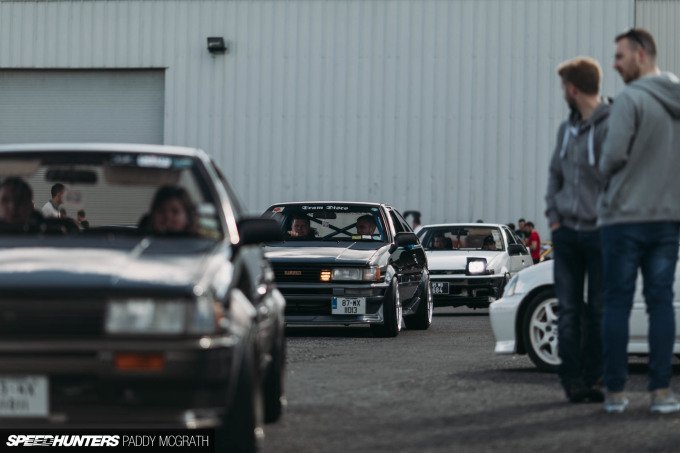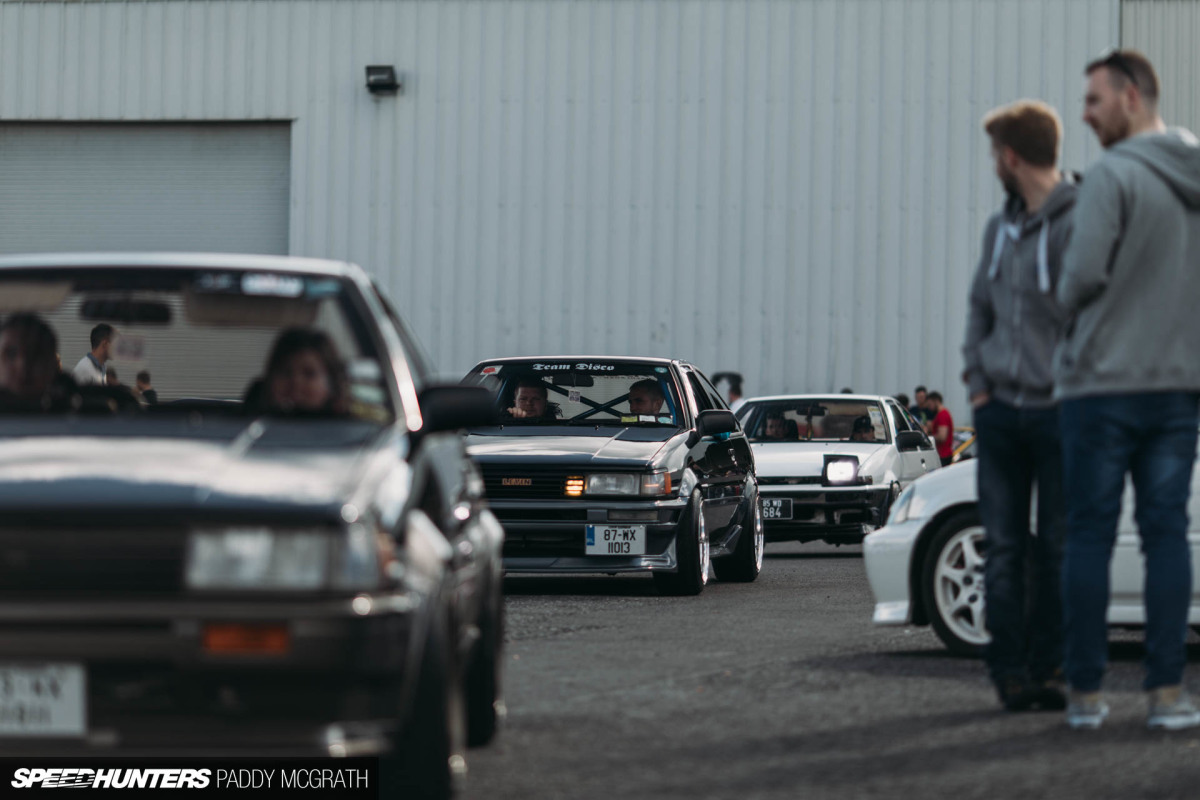 What started at noon, began to slowly fizzle out at around 4:00pm, while the sun still shined.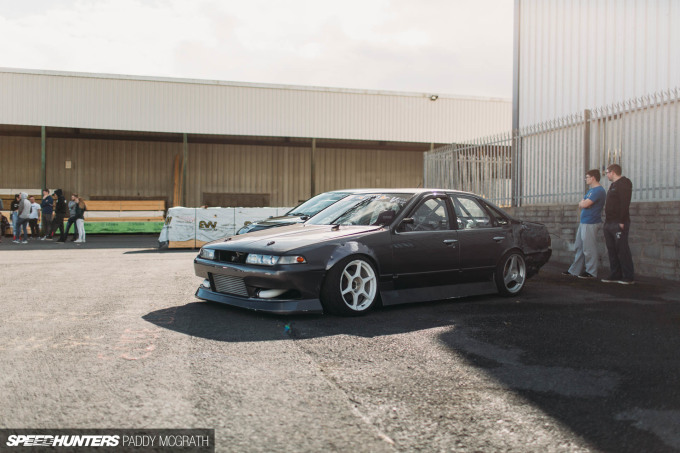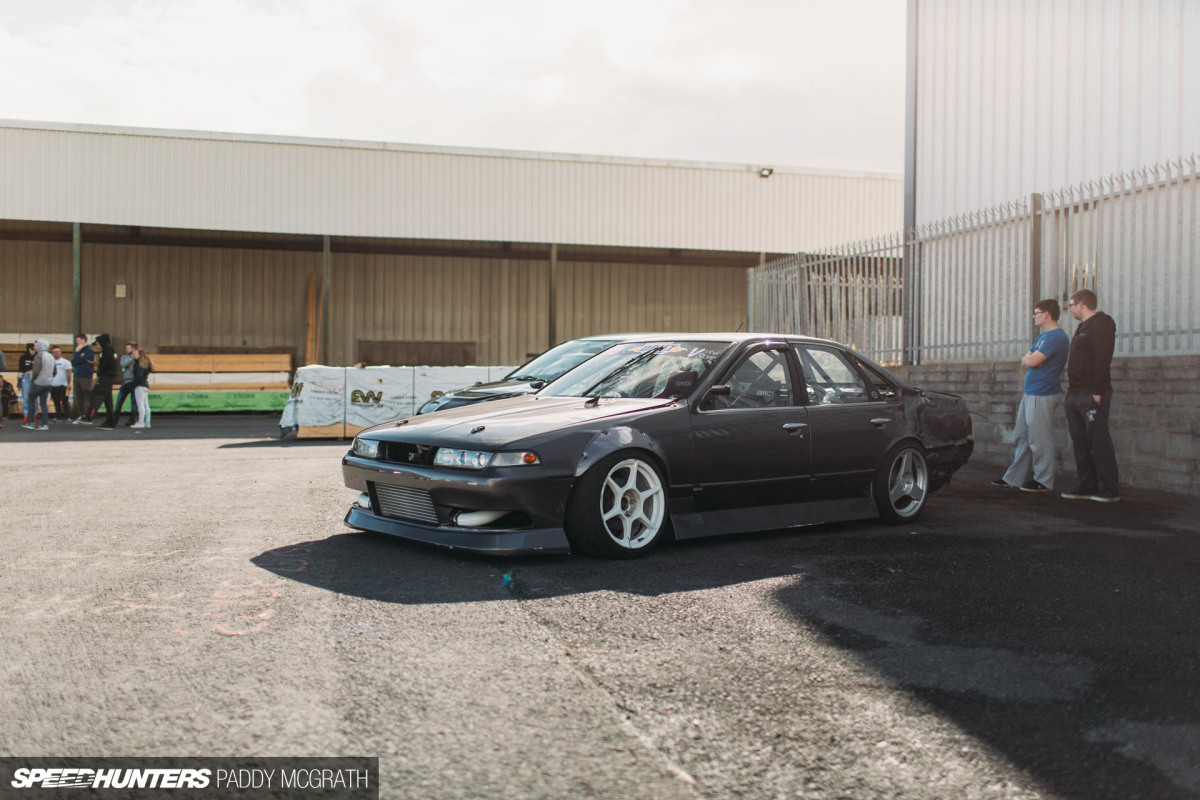 Roll-in and roll-out are maybe my two favourite parts of any event; they always provide the best photo opportunities with the constantly changing landscape.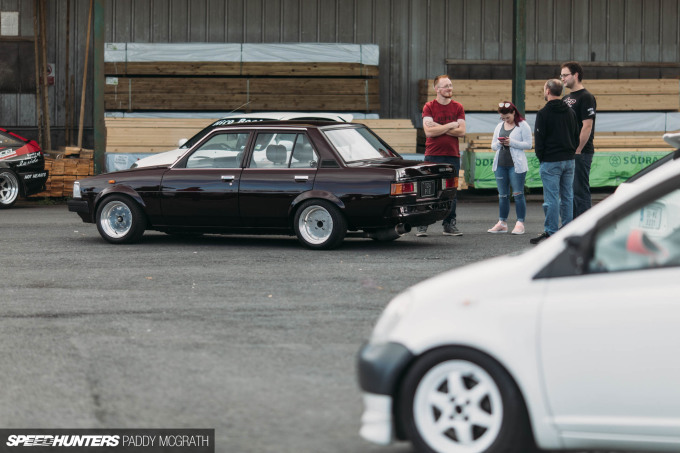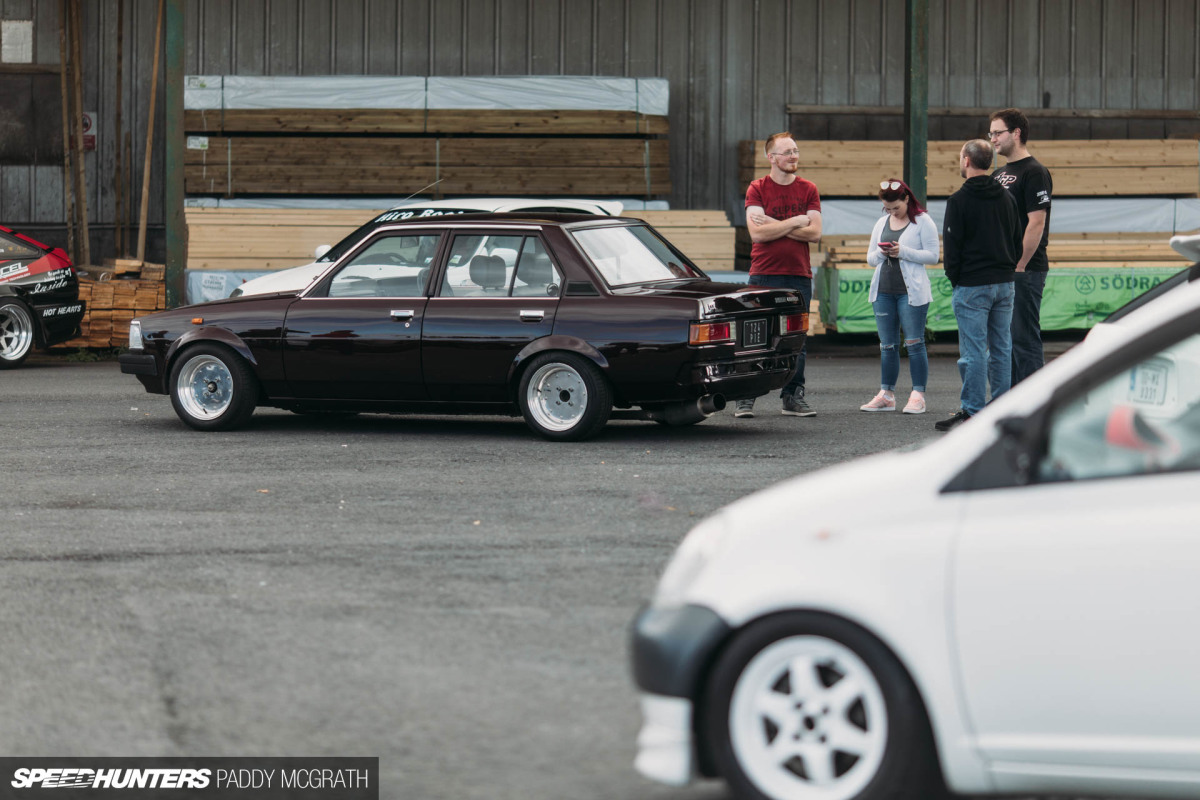 As I packed up, the first of the rain drops began to fall, but still the talk and laughs continued.
I'm very fortunate in being able to do what I do, but it still humbles me that the best event of the year happens on my own doorstep. While they might not be $100,000+ builds, they're all cars built with passion and personality.
Every one of them has a story, and some day I might just tell them all.
Paddy McGrath
Instagram: pmcgphotos
Twitter: pmcgphotos
paddy@speedhunters.com
Cutting Room Floor