I Gotta Cut Loose
Without getting too philosophical about the whole thing, I've recently begun to enjoy drifting again. For several years the sport left a bit of a sour taste in my mouth. I felt it had lost a lot of what made it special to me, but maybe I was just looking in the wrong places.
'So what?', I hear you ask. For a lot of people around my age, drifting was their entry point into the world of motorsport. It also opened our eyes to a form of car culture far removed from what surrounded us on home soil. It made us appreciate the contrasting tastes and style that were on display a world away. I won't blabber on too long, Mike has covered this topic better than I ever will and was the inspiration behind this post, but I will add one more item to the list of positive things that drifting has been responsible for in my life. My friends.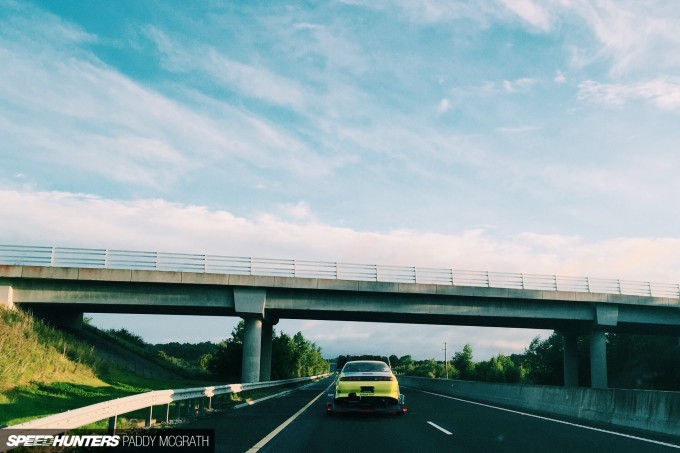 It was these friends that I caught on the motorway north-bound to Mondello Park at god-awful-o'clock one recent Saturday morning. For me, it was a rare weekend off, but how else would you spend your days off?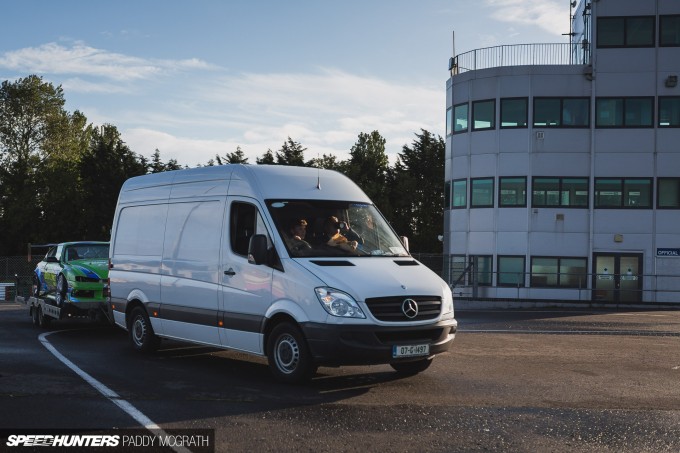 I think it's an experience we can all relate to, that early morning jaunt to our places of worship. From my own travels, it at least seems to be an identical experience no matter where in the world you are.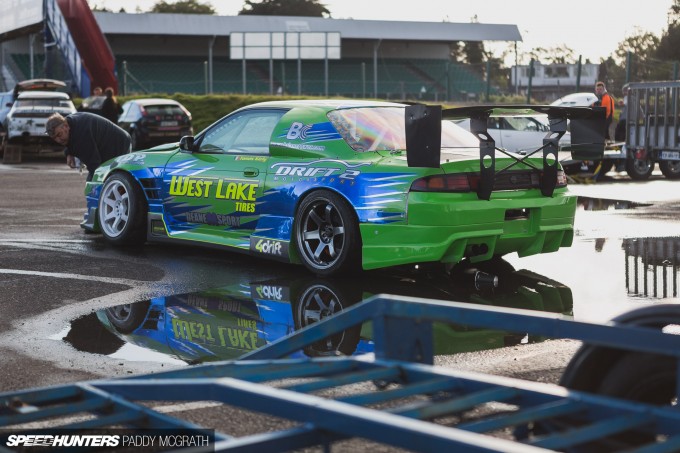 It's probably my favourite part of the day. The quiet, relaxed atmosphere. The crisp, early-morning air. The silence being gently broken by the sound of engines warming. It's the day's prologue.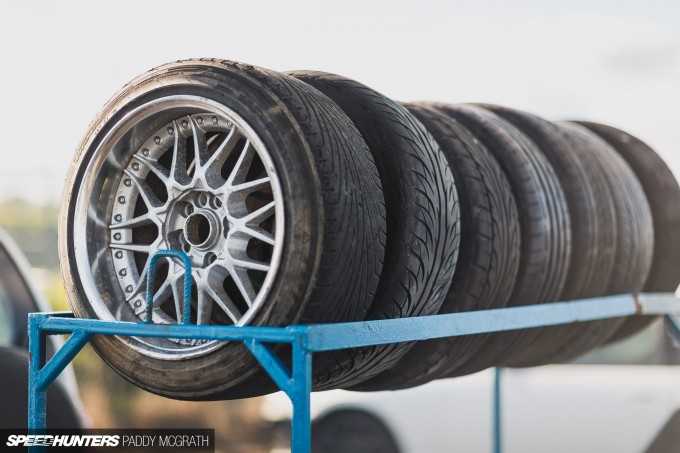 What made this day even better was the prospect of zero competition and a shed-load of track time. The emphasis was on drivers getting as much practice as they or their cars could handle. Drive hard, be aggressive and have fun.
Welcome to Club Loose Ireland.
Kick Off Your Sunday Shoes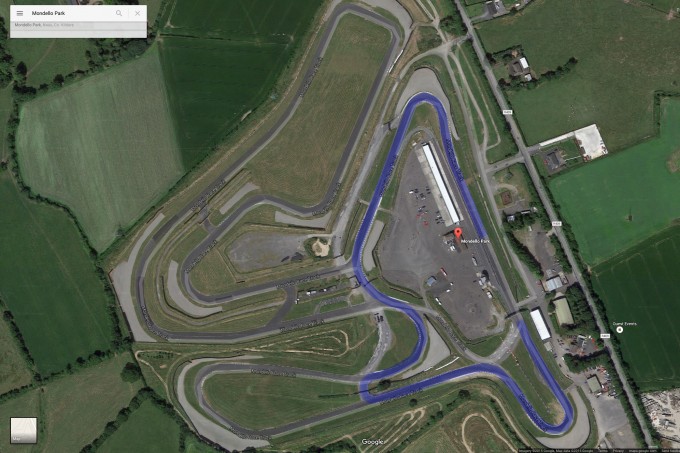 The event, which was organised by ex-Prodrift champion and former Formula D competitor Eric O'Sullivan and his wife and fellow drifter, Amy Griffin, was the second of its kind here. Let's talk about the layout for a bit, because it was monstrous, combining both of the Irish Drift Championship's courses into one tyre killer. Starting on the front straight (beside where the Mondello Park pin is above) the cars ran counter-clockwise. The pro class would have a longer run-in where the amateurs and guys in their own street cars would have significantly less, but other than that the course remained the same.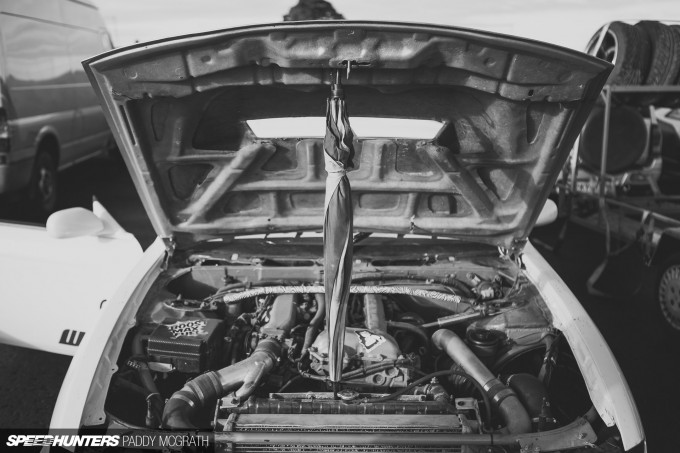 The mix of drivers were split into three groups: A, B and C. Group A featured some of the top drivers in the country, getting some valuable seat time in ahead of the upcoming IDC finals. Group B was a mix of semi-pro drivers, those with capable skill but maybe lacking the experience or horsepower of the Group A drivers. Finally, Group C was composed of guys who drove their cars to the track and would hopefully drive them home again. Group C guys ran solo, where Groups A and B could run together. I want to talk about one of those Group B drivers for a bit…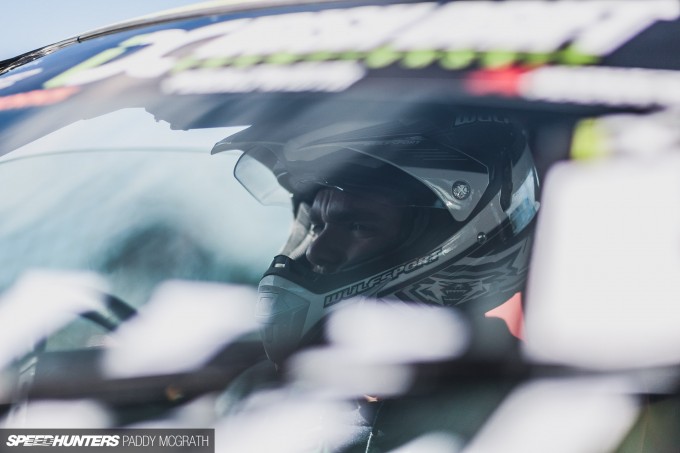 This is Aidan Ryan, driver of the incredibly bright yellow S14 being transported at the top of this story. Like the vast majority of those involved in drifting in Ireland, Aidan is one of the good guys and has one of the most positive outlooks of anyone I know.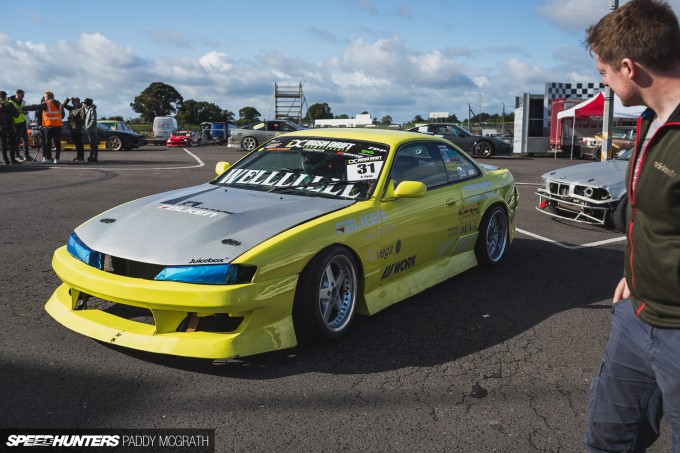 This is Aidan's car. It isn't a big budget, huge horsepower car. At best estimate, it probably has around 300 horsepower – on a good day. But what it lacks in performance, it makes up for in character. It also features what has to be the most unbreakable SR20 in the history of the world. I don't think the engine has even been serviced this year, it's likely got to the stage where it's best to just leave it alone. It's a car prepared by friends and it's a car to be enjoyed. I like that.
With such a huge rise in the popularity of drifting in Ireland, it's become incredibly difficult to get decent seat time at events. Over the course of a full weekend, a driver in the lower classes might be lucky to get one or two practice laps, two qualifying laps and whatever they can manage in the battles. I think in the first two hours at Club Loose, Aidan got more laps in than he had done previously all year to date.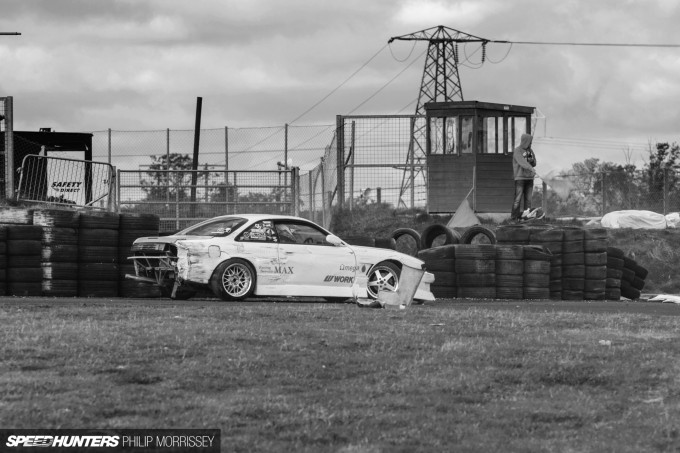 As is the way when you're properly trying behind the wheel, sh*t happens. In Aidan's case, it was a simple mistake of a slightly late initiation. Thankfully, the tyres cushioned the blow, but not before claiming a few panels in the process.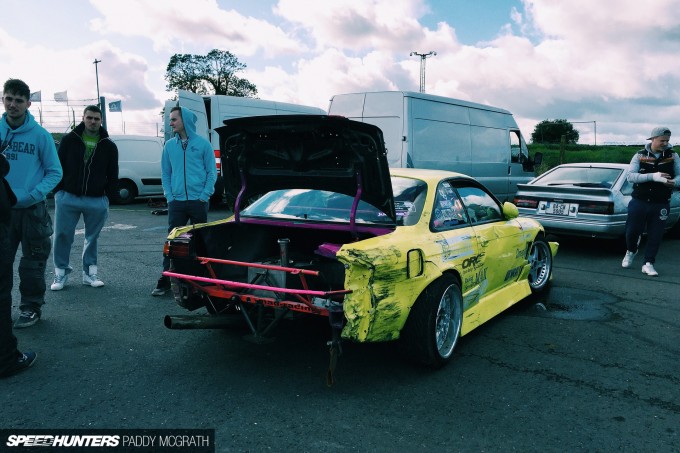 Some would call it a day at this point – I know I probably would. But I don't think Aidan even had his harness undone when he was already shouting for a loan of some cable ties and a big hammer.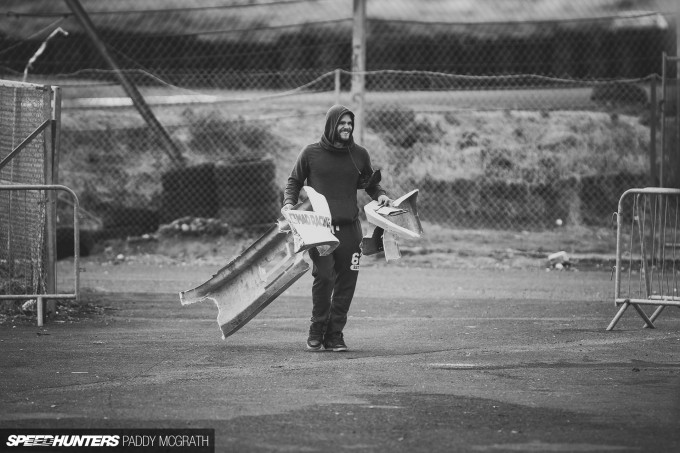 A quick jog across the track saw him return with the missing parts…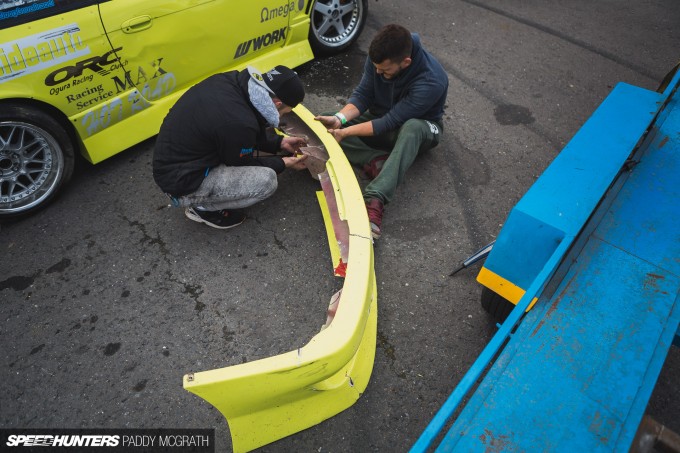 And before we knew it, ol' yella was being pieced back together again.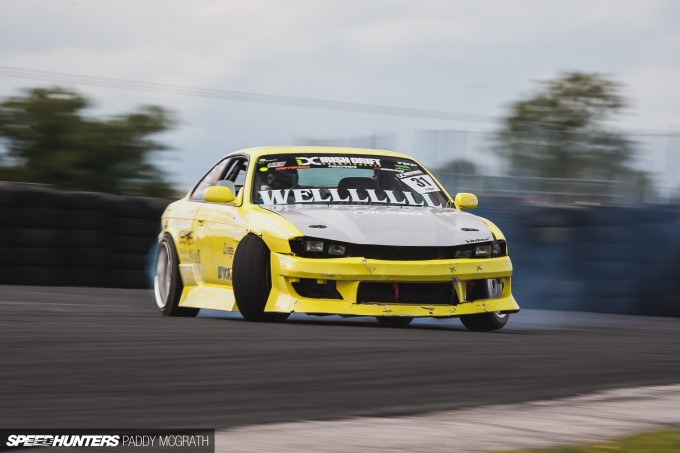 Never mind fighting to live another day, Aidan fought to live the same day. The car has lived a tough life, but man does it put a smile on my face watching it go around on track. I think I prefer the battle-scarred look too. It's the embodiment of hard driving and not giving a single f**k.
Come On Before We Crack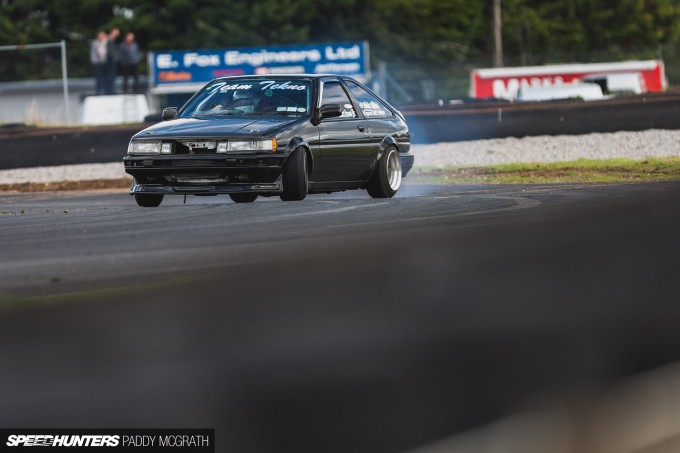 Friend-bias aside, I have to talk about some of the other drivers out on track that day. Whilst the Group A pro class could cover Mondello with a low-lying fog at the seemingly simple squeeze of a throttle pedal, my big respect was for the two AE86 drivers in the street car group. Conor Norris in the supercharged Levin was one of those drivers who made me applaud on the sidelines.
Sean Hennessy was another, but equally committed, Hachiroku pilot in his 20-valve Trueno. I think every driver who wants to start a career in drifting, should be forced to use a 4A-GE AE86 for their first season. If you can drive an 800hp S14 with the same aggression you would a Corolla, you're going to be a guaranteed winner.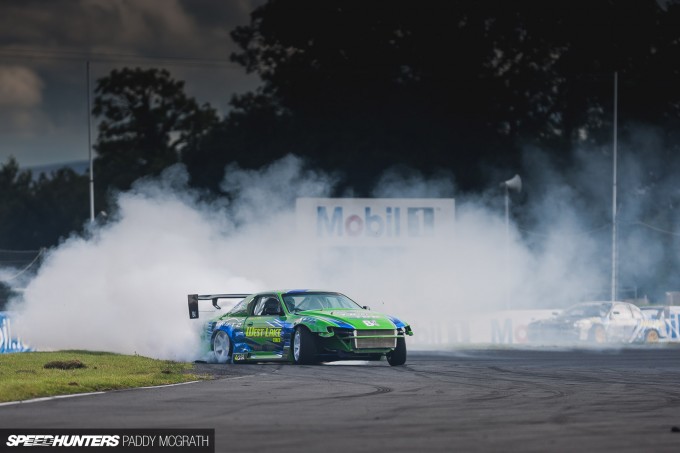 The youngest entrant on the day was 15-year-old Tomás Kiely with his freshly-built 813hp 2JZ S14. I'm not going to wax lyrical about Tomás just yet, as I think he deserves a much larger piece of Speedhunters real estate. Tomás is currently second in the IDC Pro class standings heading into the final round.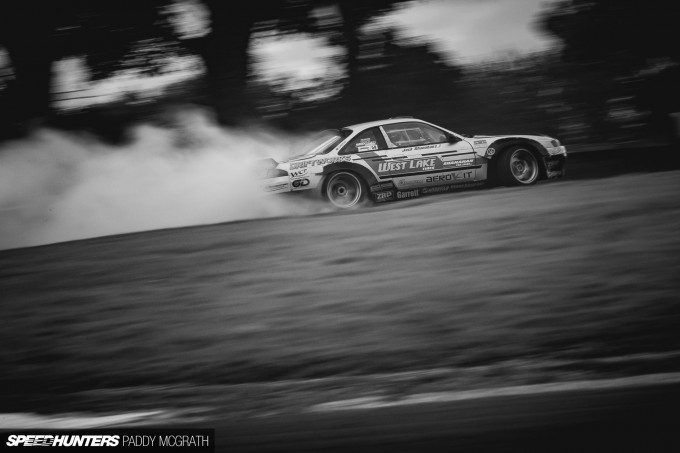 Tomás will be competing against his school mate, 16-year-old Jack Shanahan who drives the 700hp-plus West Lake Tyres BMW turbo powered S14 in the IDC. Jack was just crowned the British Drift Champion last weekend. A 15-year-old and 16-year-old, with a combined 1500hp-plus at the top of the game? That's definitely a story that needs to be told…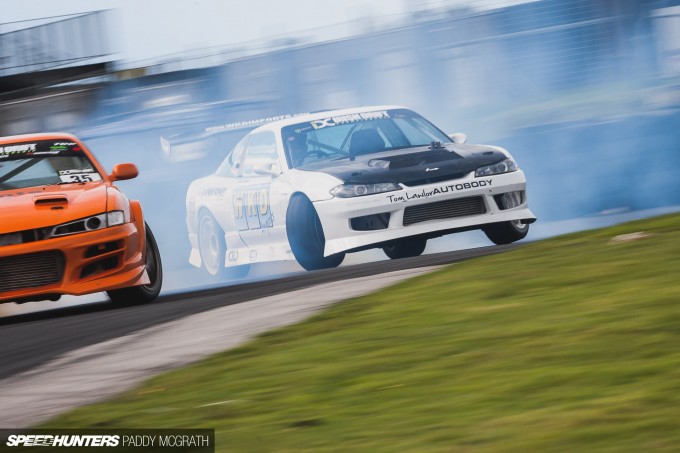 You might not be familiar with the name Wesley Keating, but you really should be. Wesley is the godfather of Irish drifting and is responsible for helping more drivers get and stay involved in the sport than anyone else. Having struggled with his Rocket Bunny 180SX this season due to reliability issues, he's decided to jump back into his old car, a far more humble strawberry-faced 180SX. He looked like he was really enjoying himself at Club Loose.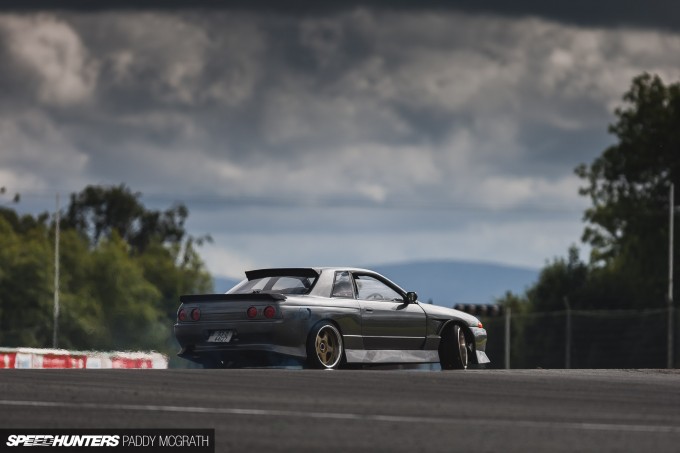 Rueben Dover was another who impressed. His immaculate R32 Skyline GTS-T almost belies his aggressive driving style.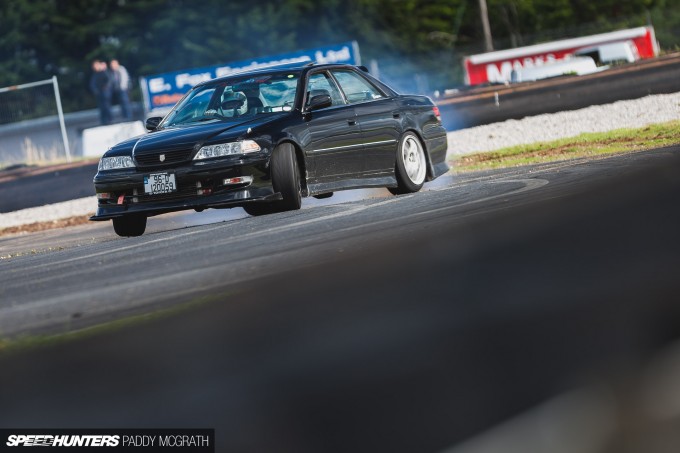 I'm not sure when this happened, but seemingly overnight there has been a huge influx of four-door Japanese sedans into Ireland. I'm not complaining – quite the opposite in fact. Although I would like to see more doing like this Toyota Mark II and annihilating tyres in the best possible fashion.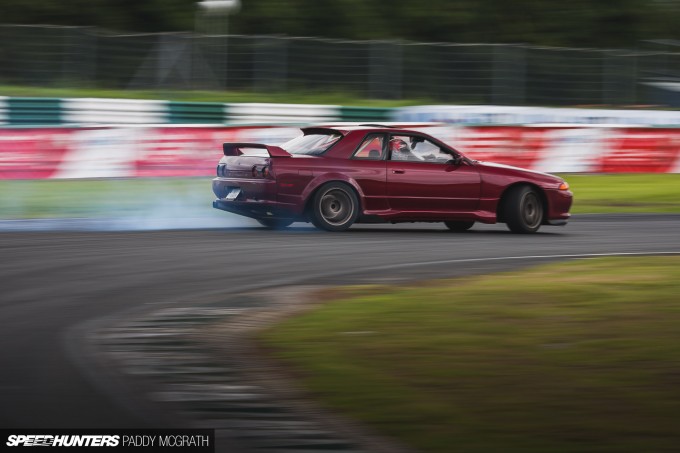 Whatever about Club Loose being for the drivers, I found it just as beneficial for me to get practice in and try things or positions that I normally wouldn't risk while photographing an event.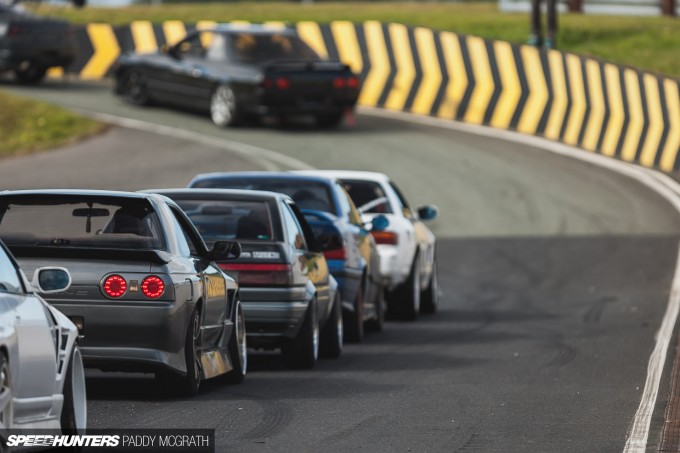 Maybe some of you can relate, but when covering an event – regardless if it's for an outlet or even for yourself – you always find that there's a pressure on your shoulders to try and capture everything. This pressure removes the enjoyment from the occasion and people often scoff when I try to explain that hunting speed isn't exactly the glamorous vocation some believe it to be. I'm not complaining, I absolutely love what I do, but just because it's the best job in the world, doesn't make it the easiest job in the world.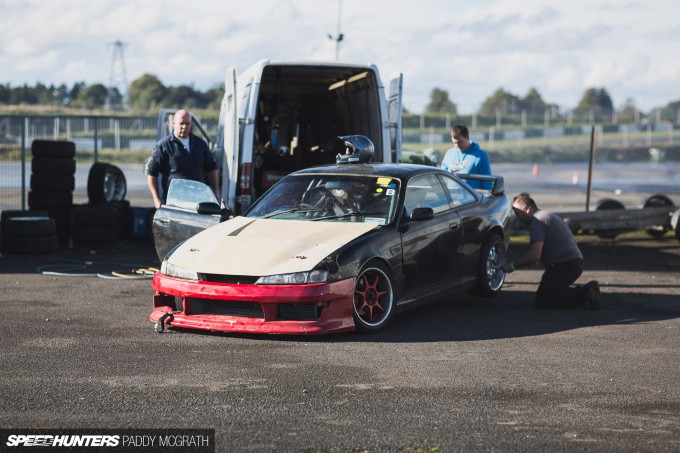 I've never competed in a motorsport event of any kind. I'd like that to change, sooner rather than later, but I get the feeling that the pressure of competition has the same affect on the drivers – that it removes the enjoyment. There are very few who are fortunate enough on this planet to drive competitively for a living, but for the rest of us we drive because of the enjoyment it brings us. If you're not having fun, then you really have to ask yourself, what's the point?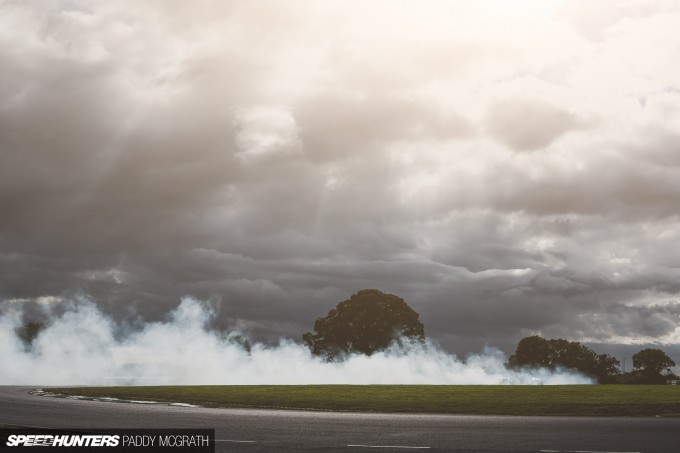 This applies to all disciplines, in my humble opinion. If you're not happy with the amount of track time you get or you feel that you're not getting the chance to further yourself as a driver, maybe the answer isn't to become more competitive but to do the opposite instead? Do a track day or find an event that reminds you why you love to drive in the first place.
I think that I've found mine.
Paddy McGrath
Instagram: pmcgphotos
Twitter: pmcgphotos
paddy@speedhunters.com
Cutting Room Floor