10 Day Plan
'What if nobody shows up?'
'Sure, we'll just have the craic ourselves. See if we can eat all those burgers ourselves, maybe?'
Eleven days before the Juicebox BBQ, there was no plan for a Juicebox BBQ. All it took was one notion the next day and a couple of Facebook messages to begin the process of what would become probably the best automotive happening I've ever experienced in Ireland. I'm not sure if it was so good because it was so unexpected, or if it was so good because it was finally the event that Irish car culture deserved.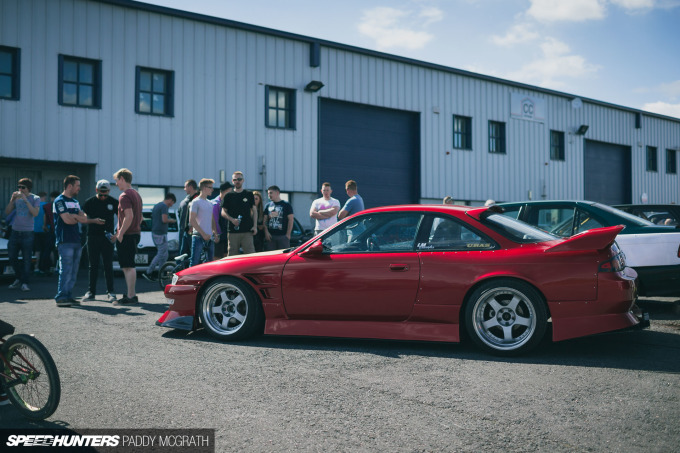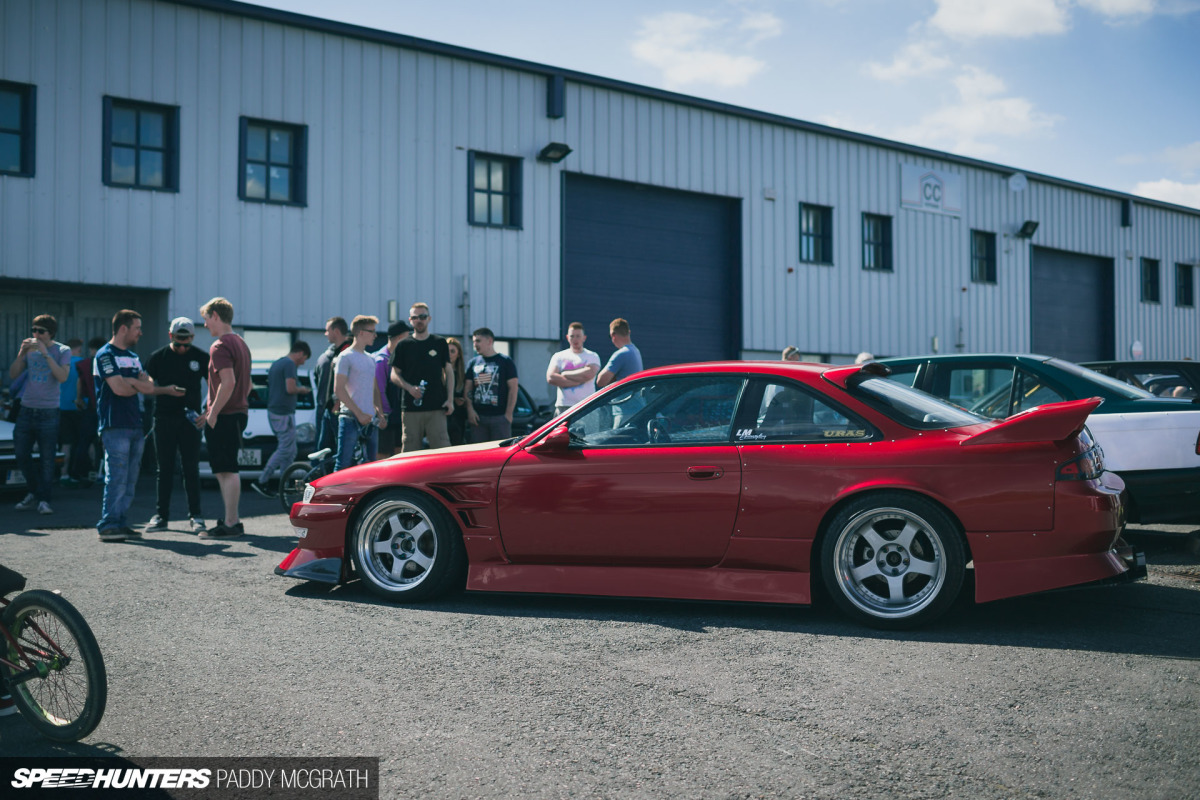 I've wrote about it previously, but Ireland is a peculiar country when it comes to car culture. For a small island on the edge of the Atlantic Ocean, with a population of less than five million people, we have a huge car scene that encompasses such a wide variety of automotive sub cultures. Curiously though, being a car enthusiast in Ireland also guarantees that you're considered an outcast by the rest of the society here.
I know that there are other countries where car enthusiasts have it much worse, but it's a constant struggle and fight to have something interesting on Irish roads. Take something like a humble, stock S14 Silvia for example. Before you can even turn a wheel in the Nissan, you need to pay our government around US$800 for the privilege of using our roads. This is a recurring annual fee, which is paid once a year, every year for the first 30 years of a car's life here.
Fuel is about US$5.50 a gallon, which by European standards is actually okay. If your car is over 10 years old, you need to have it inspected annually for road worthiness, which of course brings another fee. Insurance is extortionate here, anything under US$1,000 per year is actually considered reasonable. If your car is over 15 years old though – and God help you if it's a Japanese import – then don't expect to be offered any insurance coverage whatsoever.
Despite this, Ireland's car scene is thriving once more. Having weathered the recession, quality cars and builds are beginning to emerge once again.
Come the morning of the BBQ, no one was quite sure what was going to happen. The event wasn't advertised on social media or the likes, instead each owner was reached out to individually and asked to come along. It wasn't an elitist invite-only affair though, it was just a case of the Juicebox crew inviting the best cars and owners in the country that they happened to know. The result, well, let's talk about that…
Blaas & Burgers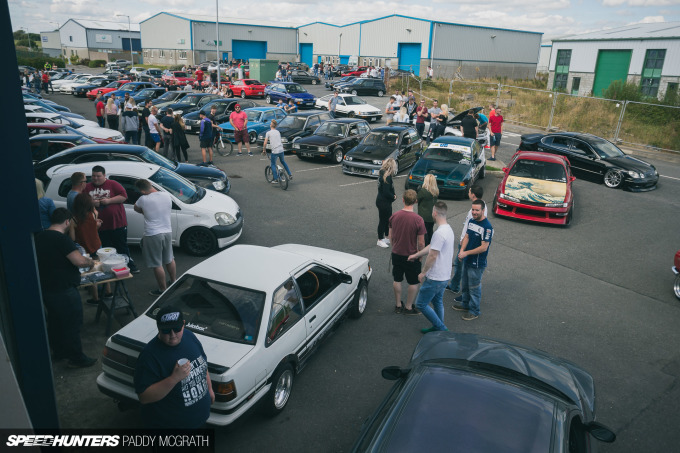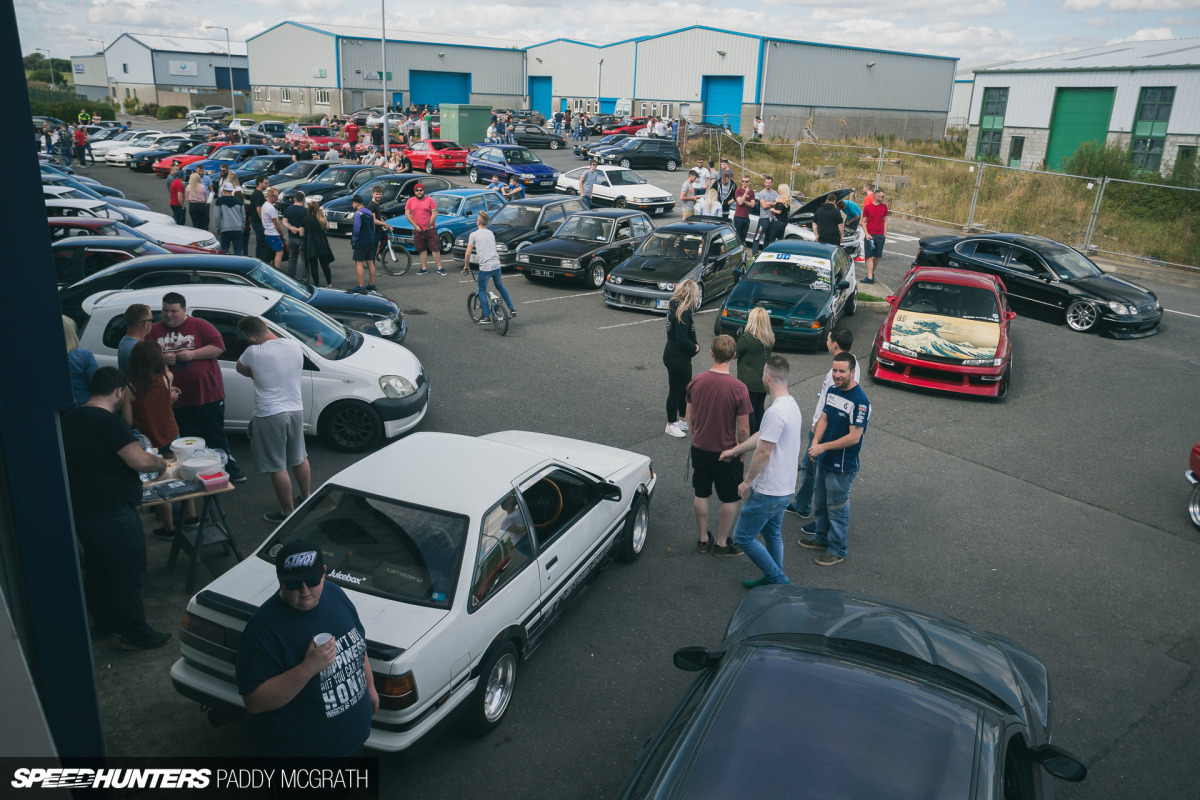 It was probably at the point where the Juicebox crew had to start parking cars in other car parks, that I became aware that something special was happening. This wasn't just a gathering of cars, but a gathering of Ireland's finest with only a handful of noteworthy absentees.
There is a caveat to this, though. The Irish car scene isn't driven by competition between tuning houses. There's no company building demo cars so as to sell their wares to the masses, it's very much a scene driven by individual passion.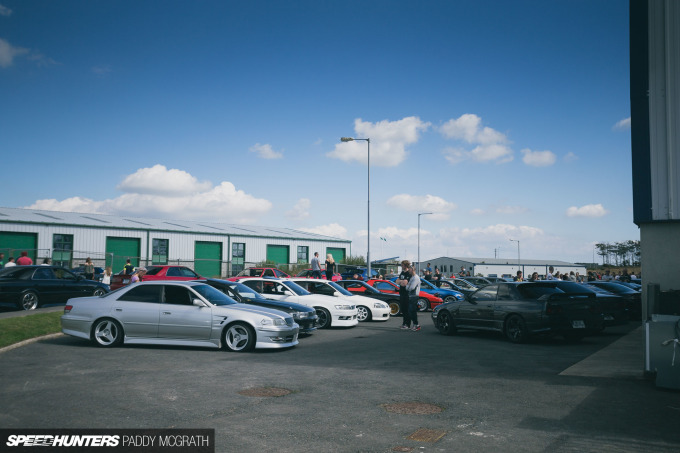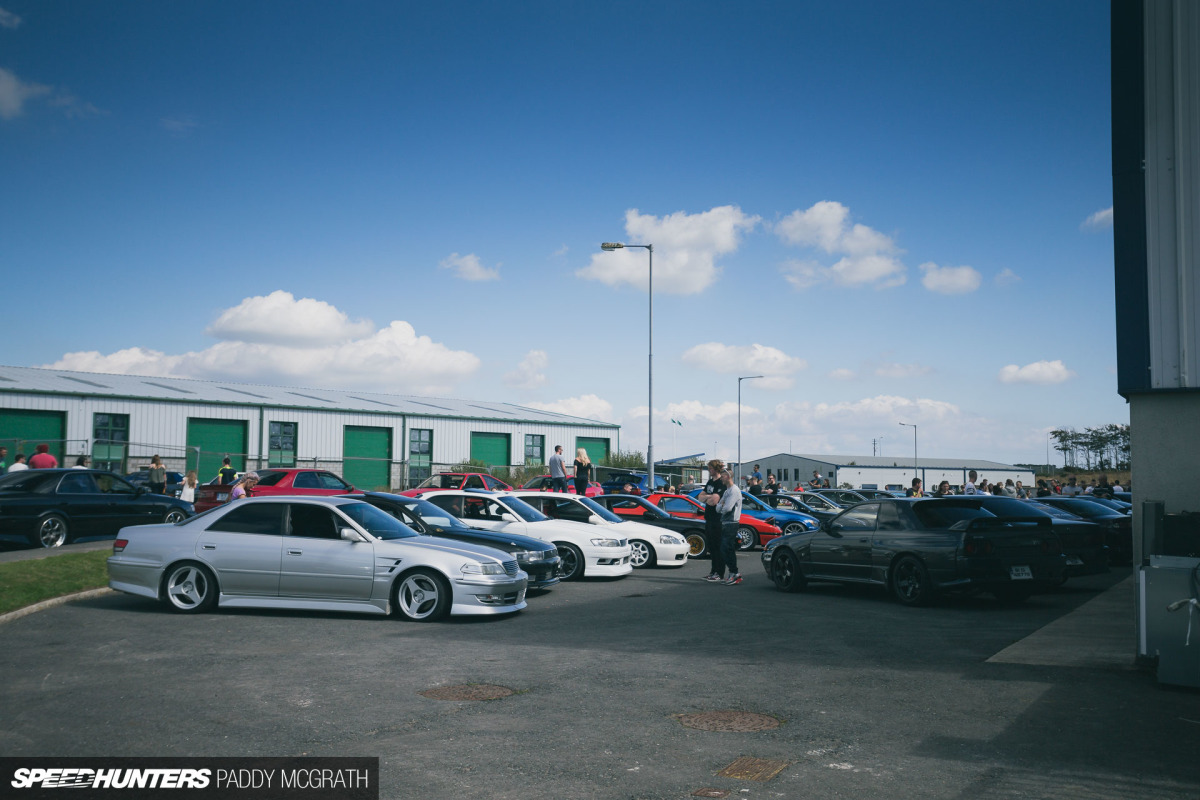 The JDM scene is absolutely at the fore, particularly amongst my age group and generation. Like other nations, the Irish have had their hearts stolen by the affordable performance and massive amounts of style that the Japanese have produced over the years.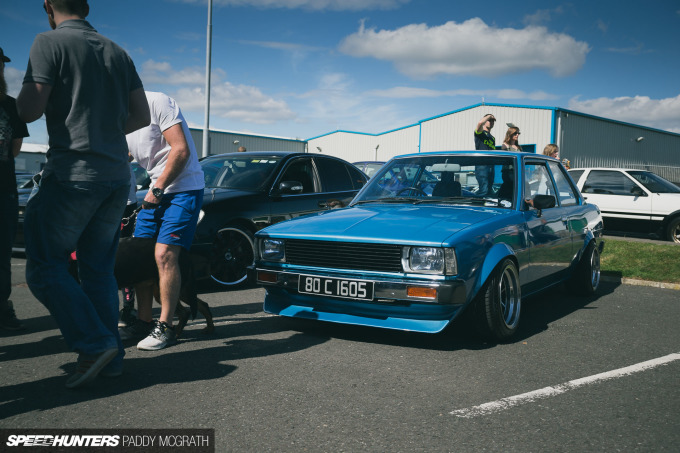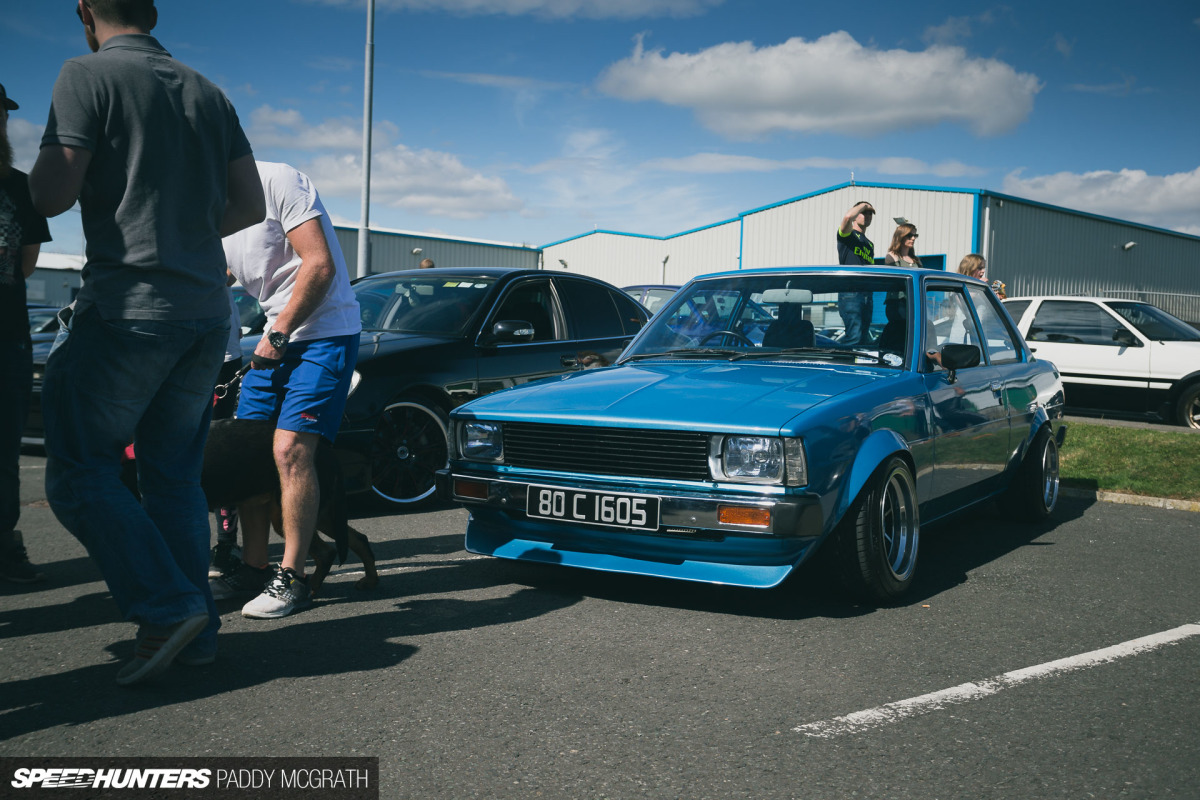 Whilst some have preserved icons of the Japanese tuning scene, others have created their own interpretations from scratch. Jason McInerney's KE70 Corolla is a special car which we featured earlier this year. It's most certainly worth a read if you happened to miss it the first time around.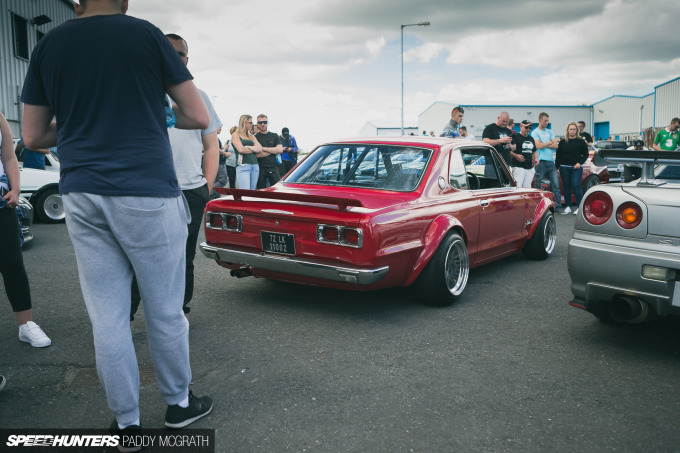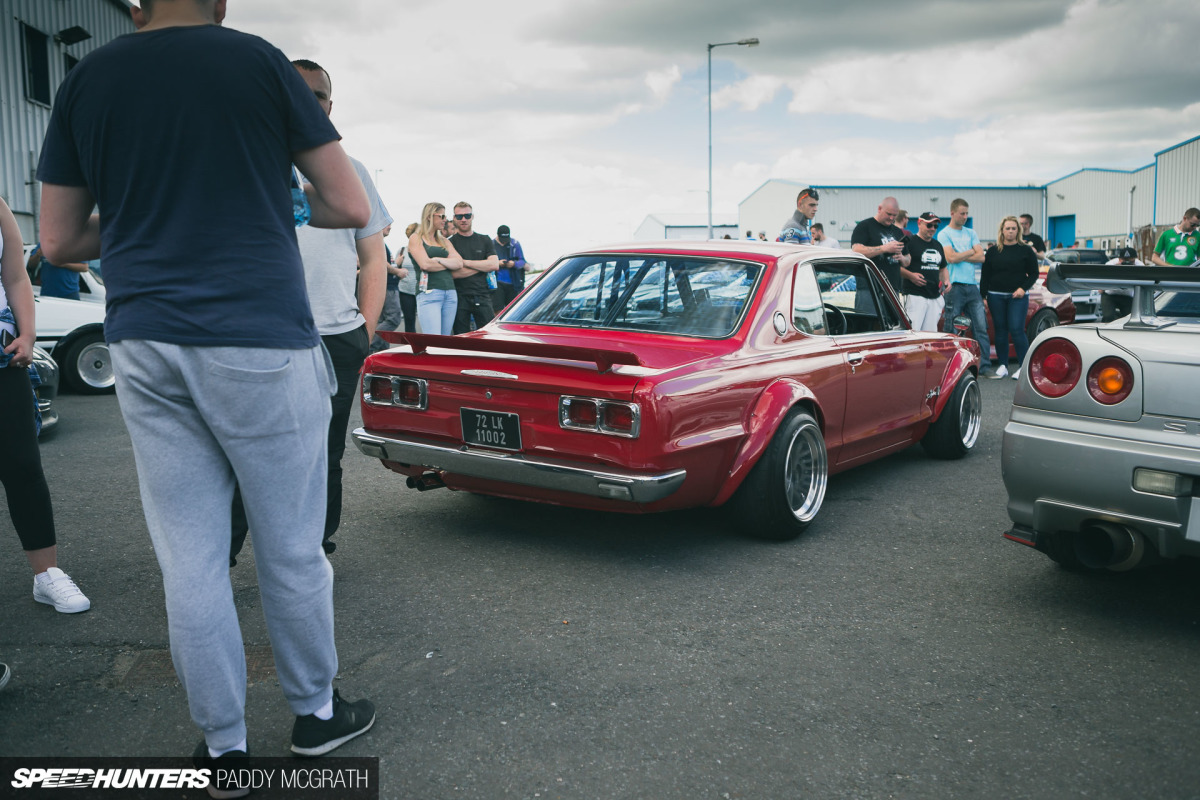 But what arguably stole the show was Ireland's first Hakosuka casually arriving in the early afternoon. The car was driven a considerable distance to hang out, which was all the more impressive. It's the first time I've ever seen one, and whilst I enjoyed them before, I adore them now. The hype is understandable.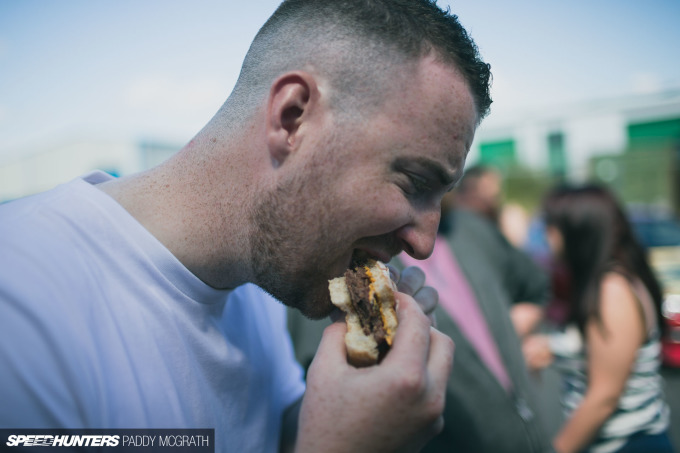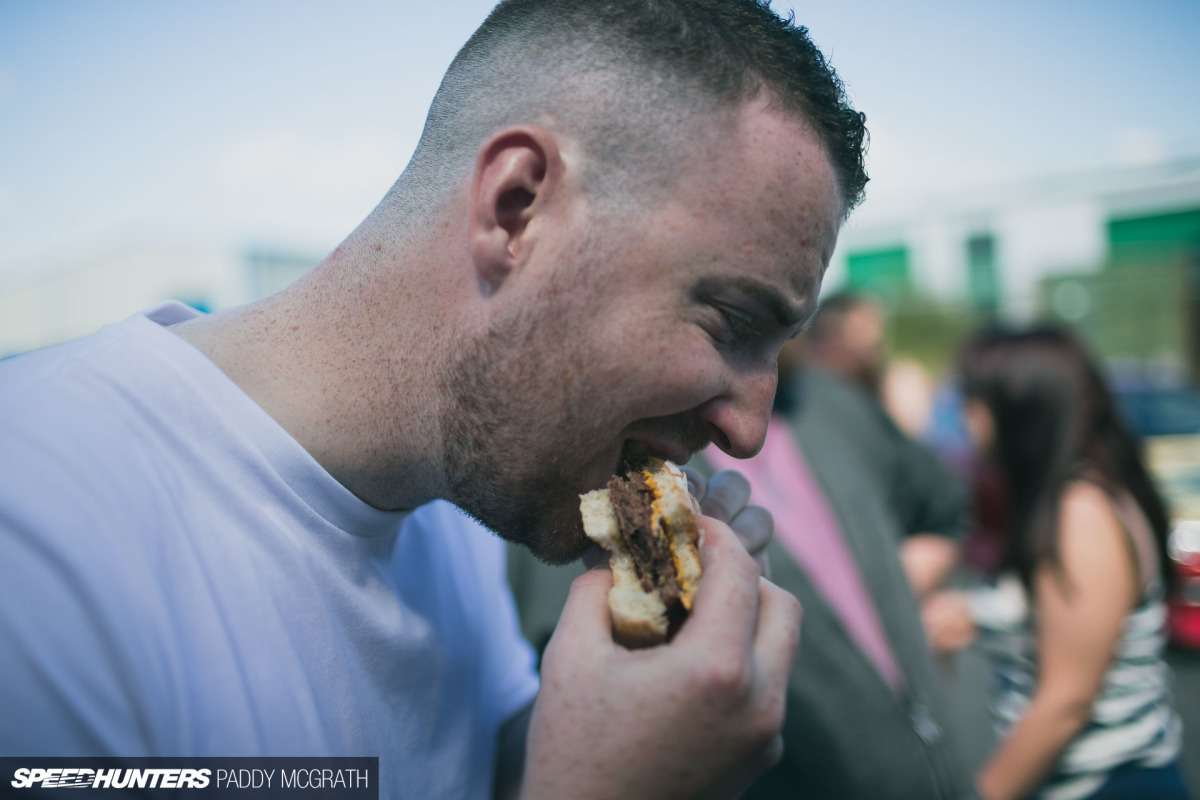 Second to the Hakosuka, and only marginally, were the rather splendid burgers on offer to everyone. The first 50 people were treated to the premium offerings; 100 per cent Irish beef prepared in a local butchers and sandwiched between a local delicacy, the blaa. These delicious soft floury bread rolls are unique to my hometown and were even awarded Protected Geographical Indication status by the European Commission a few years back. This means that the only place in the world you can get an authentic blaa is Waterford in Ireland.
Bakeryhunters.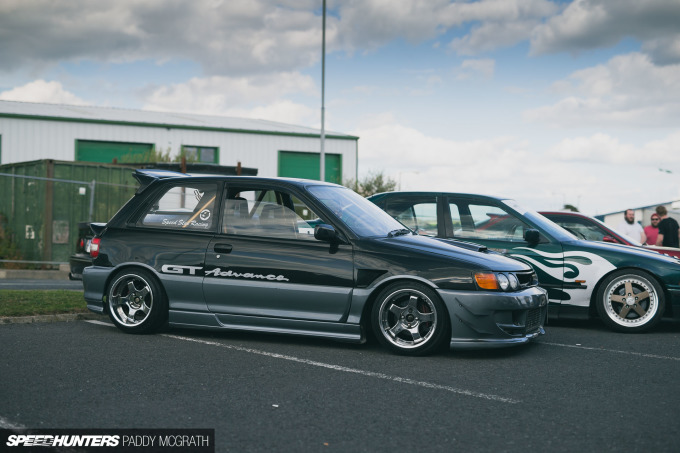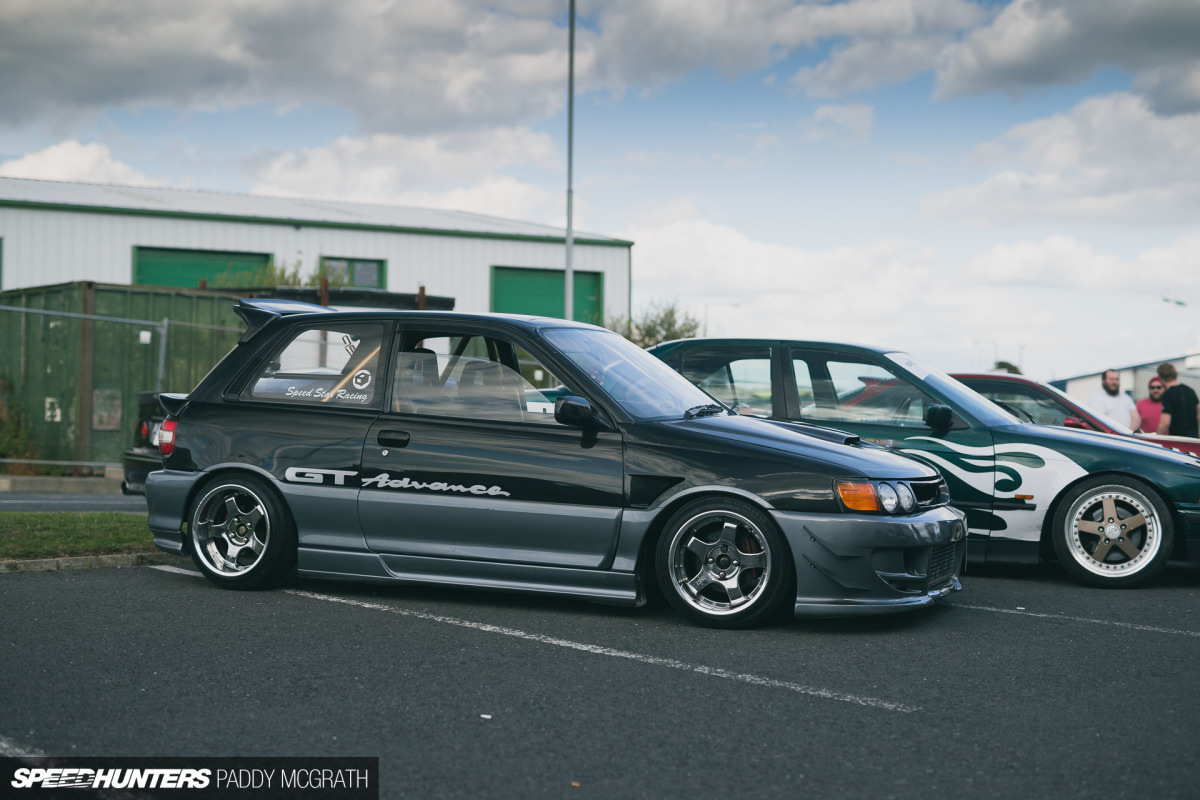 Back to the cars…
There were many standout cars in attendance, some of which I've seen before but keep coming back to appreciate when I can. This EP82 Starlet GT Turbo being one example.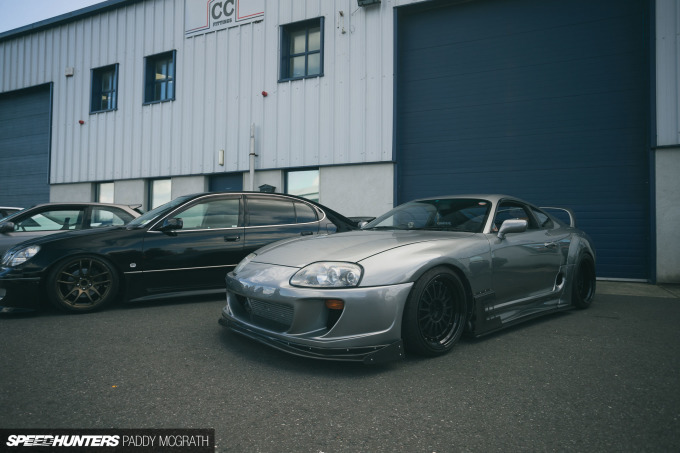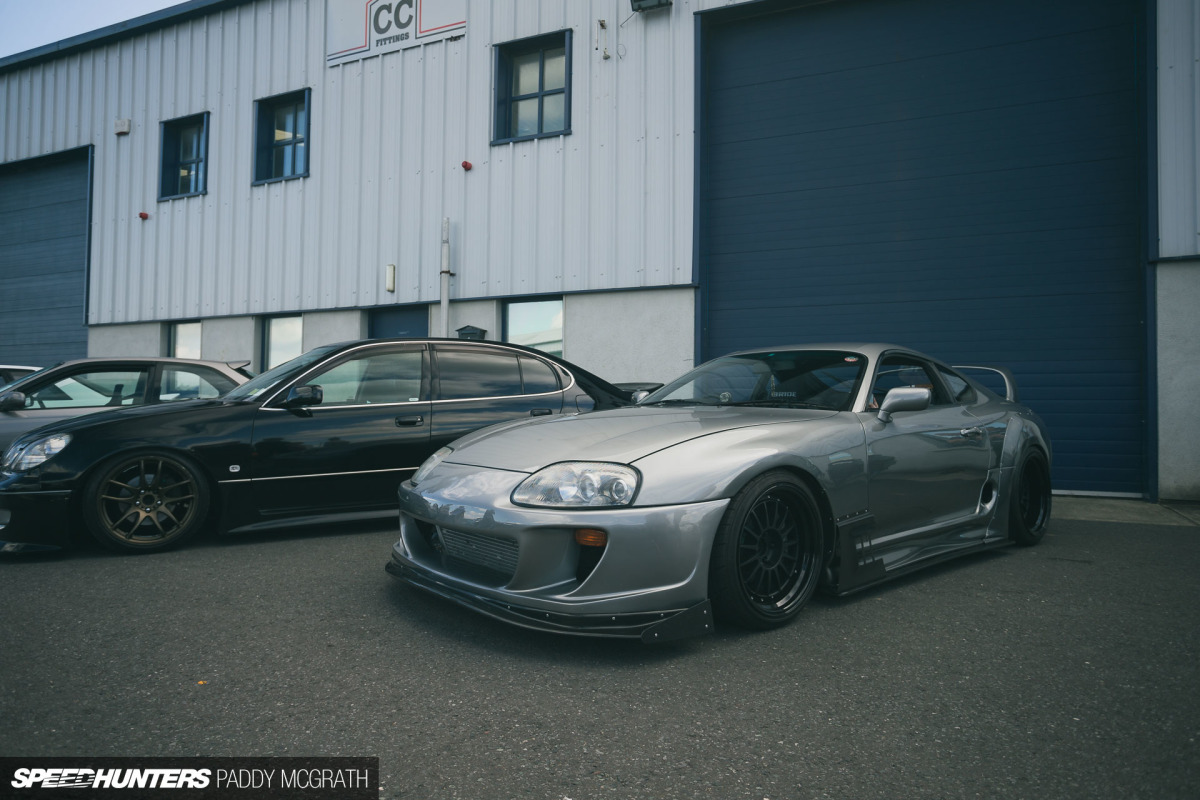 Another was this immaculate JZA80 Supra, wearing what looks like a Ridox kit. The Supra remains a rare enough sight here, so it's always a pleasure to see one when you can.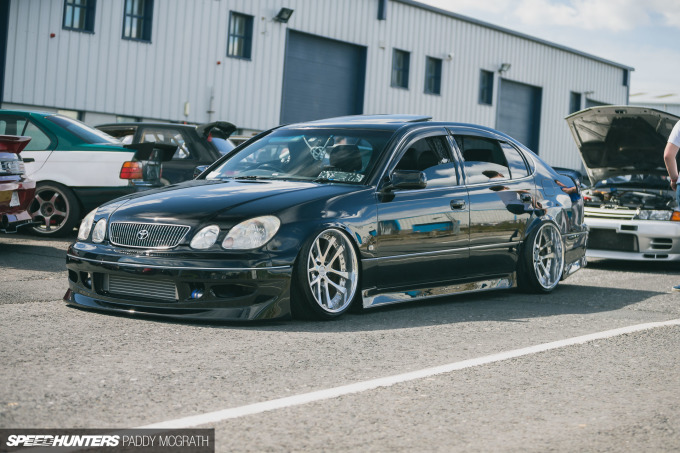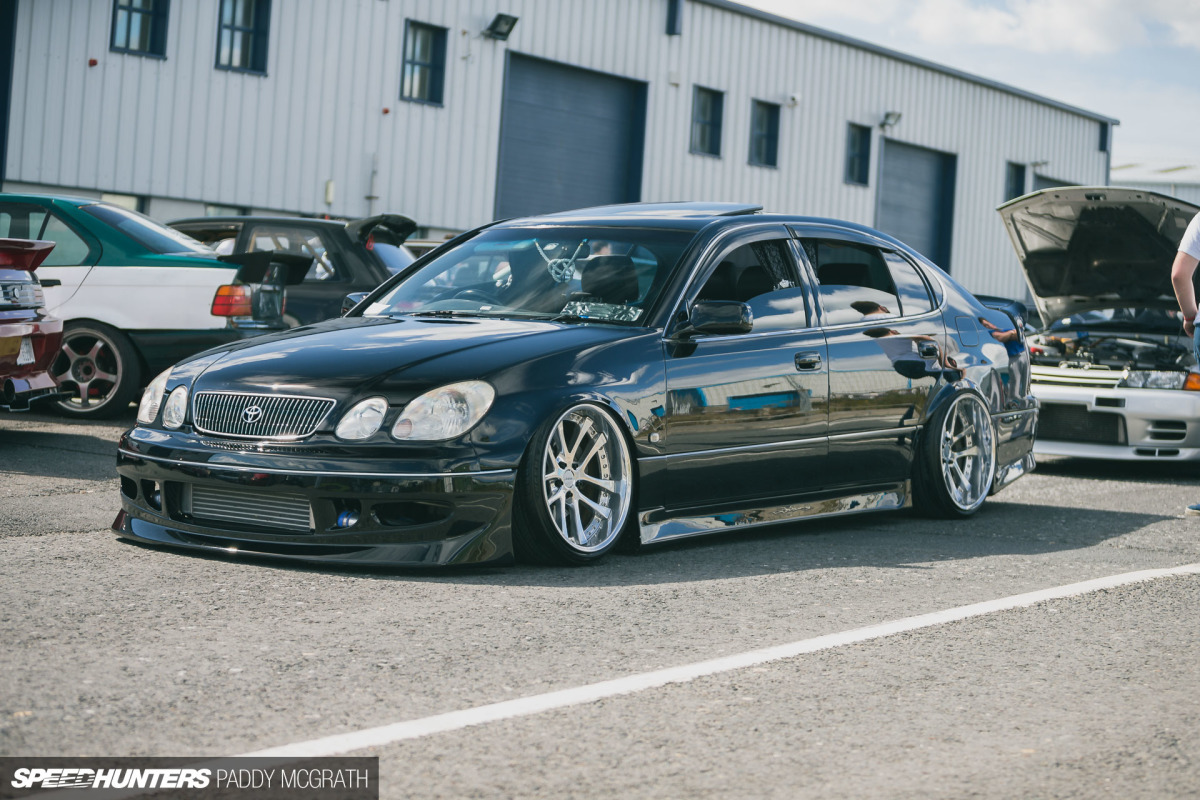 Paddy Finnegan's Aristo is arguable Ireland's best VIP car, and you might remember it from our Dubshed coverage earlier this year where it stole the show for a lot of people. It's constantly evolving too, with subtle additions every time I see it. I think it could be time for a feature?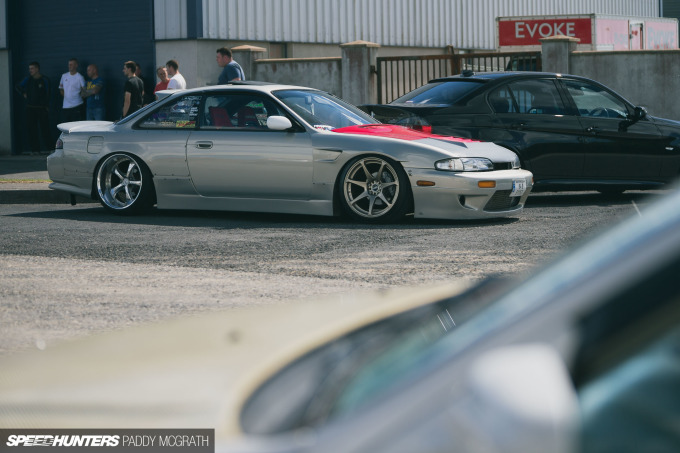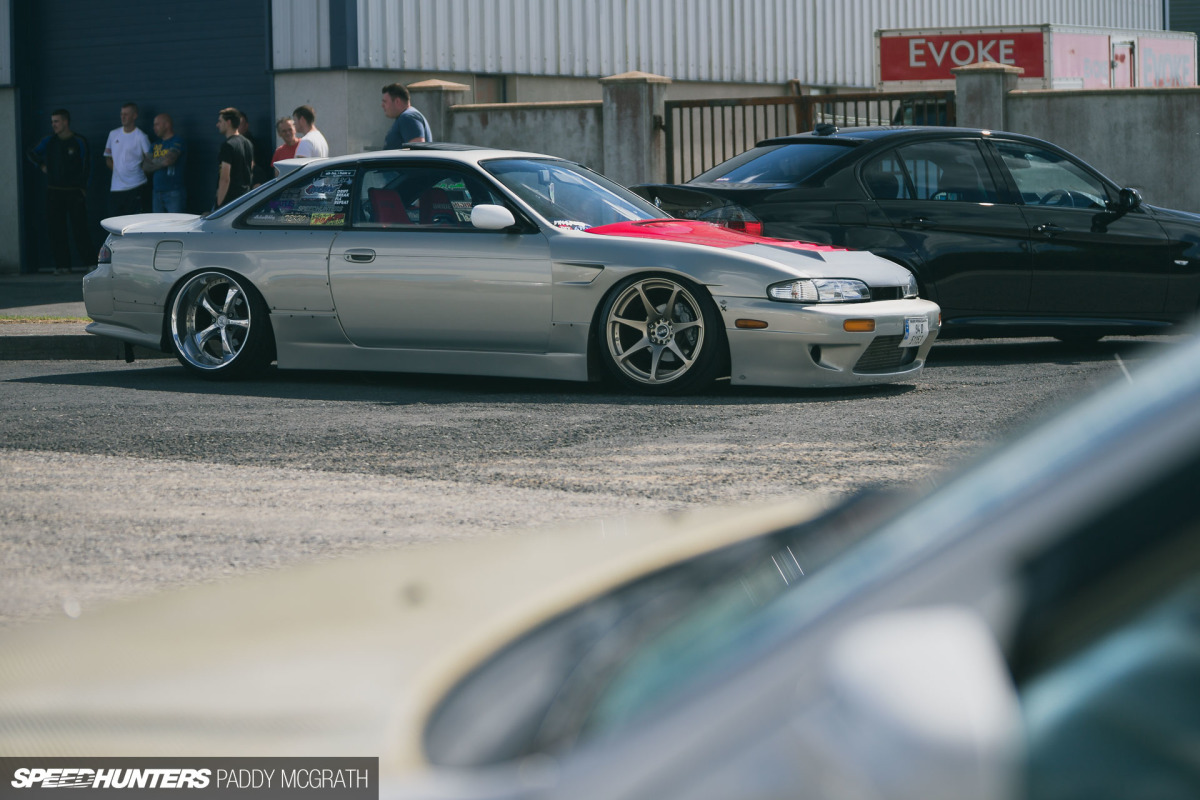 Neil Thompson's S14 is another car you will have seen on Speedhunters, but it too has evolved since. Style is subjective, but I think Neil's absolutely nailed this.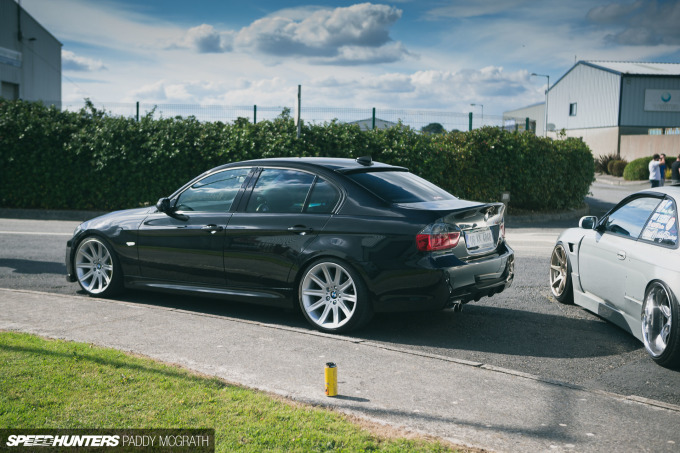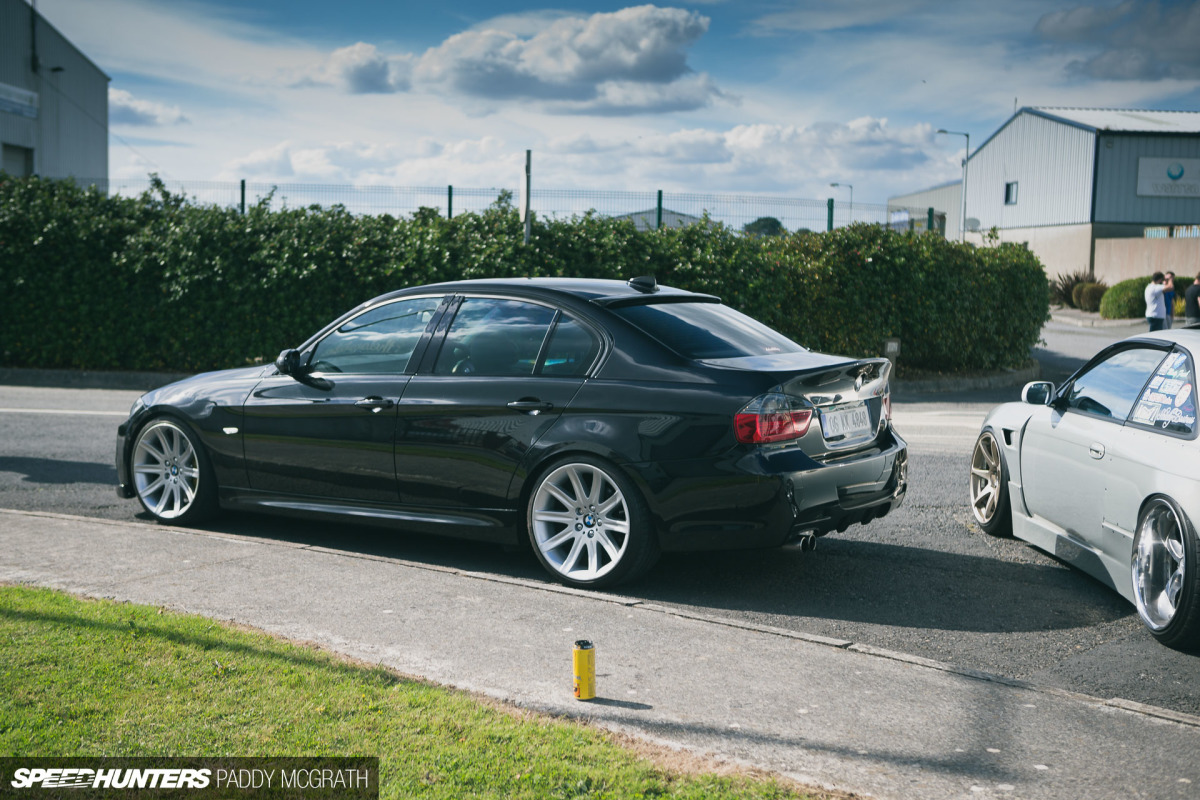 Don't you just hate it when you bump into an ex and she's looking great? I'll forever have a soft spot for my old E90, but it's great to see it still being maintained well and with its new owner adding his own personal touches. You just need to lower it, Cian. The KW toolkit was in the boot, in case you forgot.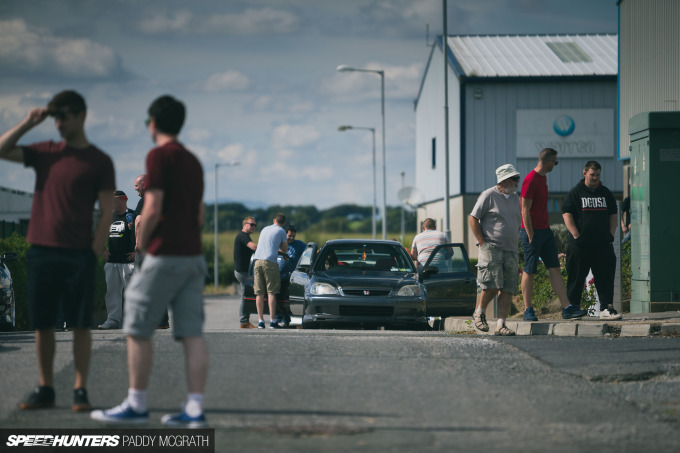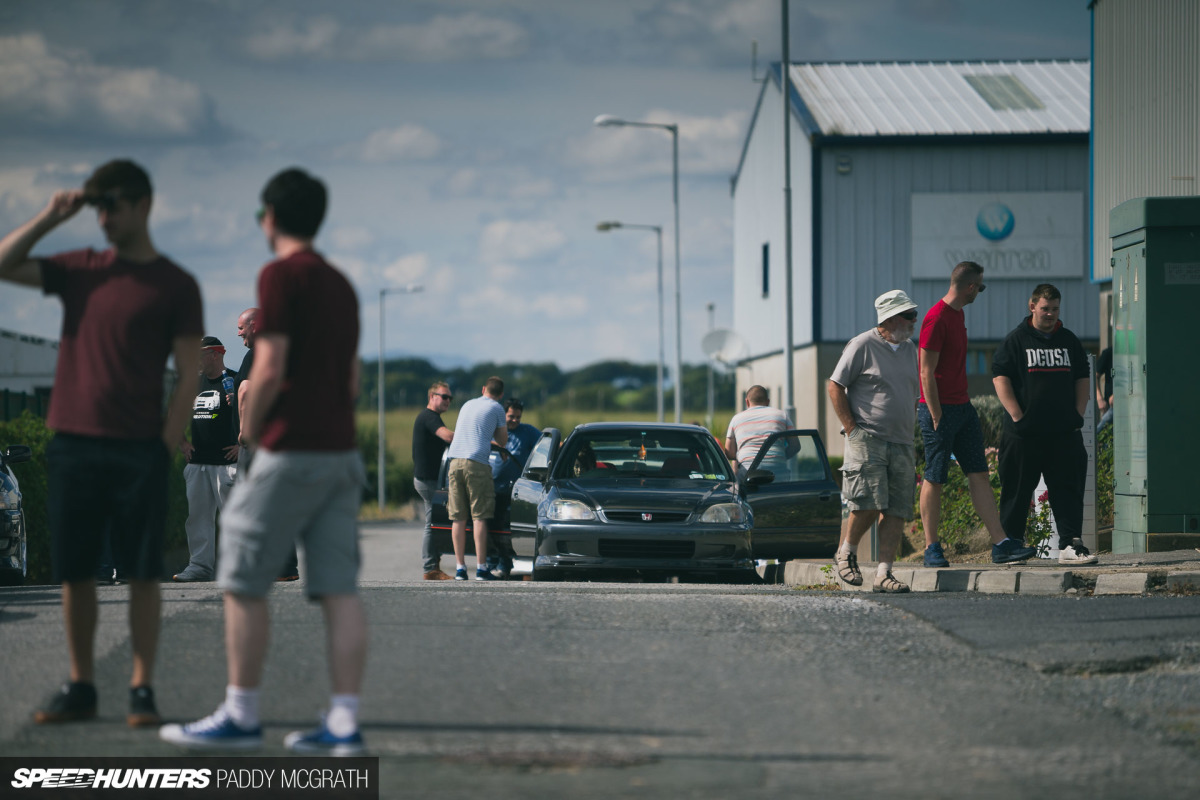 In case you were wondering, this entire industrial area was behind a locked gate, with only the invited cars being allowed in. On a sunny Sunday afternoon, it was the perfect location for such a chilled out affair. Park up, walk around, check out some cars and chat with likeminded folks. With no surplus spectators or undesirables, you could tell that so many owners were able to relax knowing that they were in the right company. No need to worry about door dings when the guy or girl beside you cares as much as about their car as yours.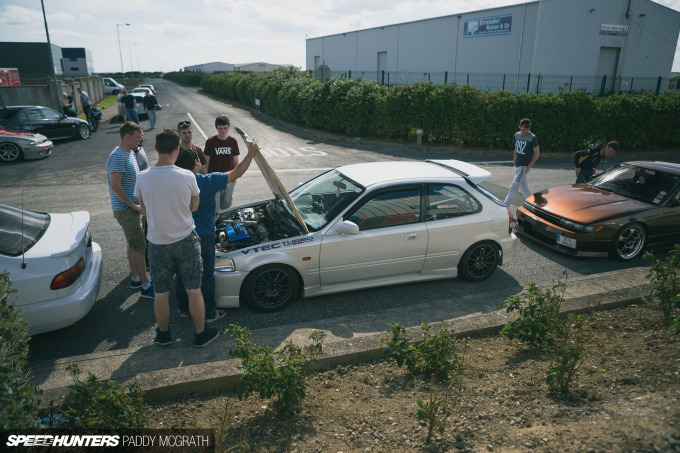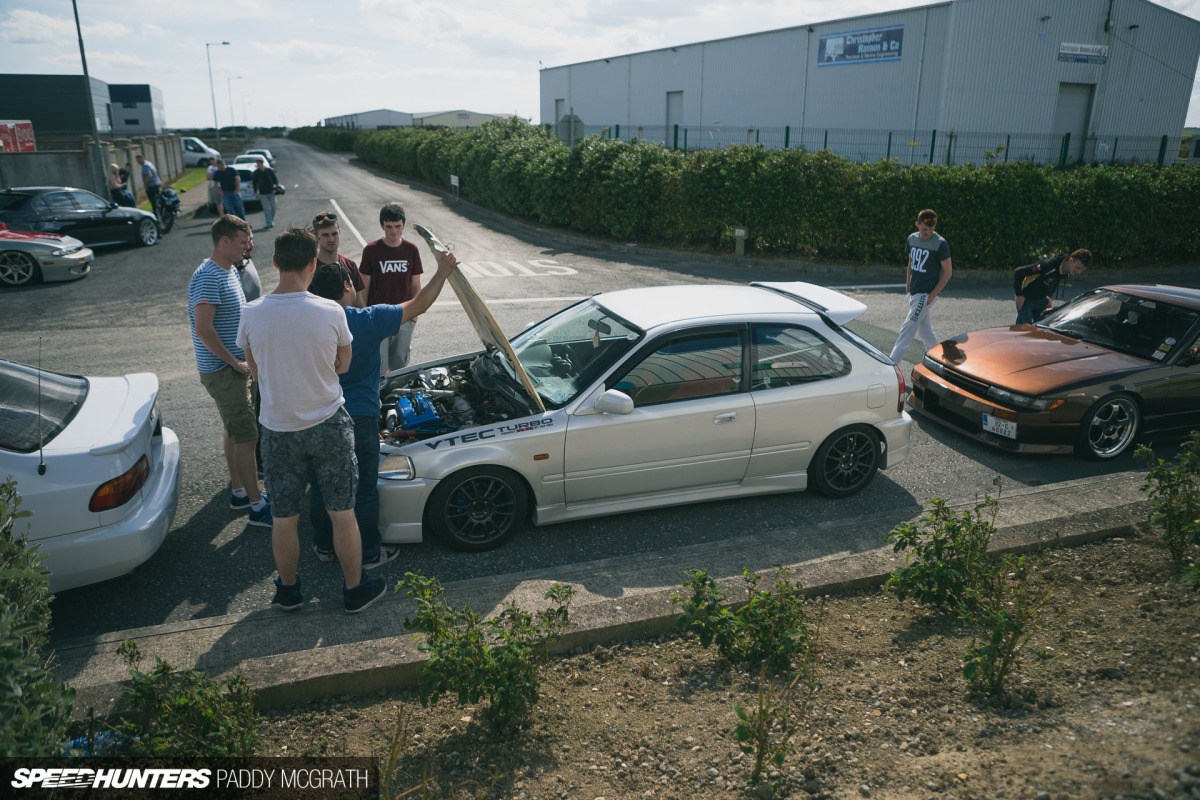 This turbocharged EK Civic caught a lot of attention. Although I didn't get a chance to catch up with the owner, someone else filled me in on its history as an ex-demo car which was brought to Ireland and kept exactly how it was in Japan. I love that some choose to preserve cars like that, whilst still using them.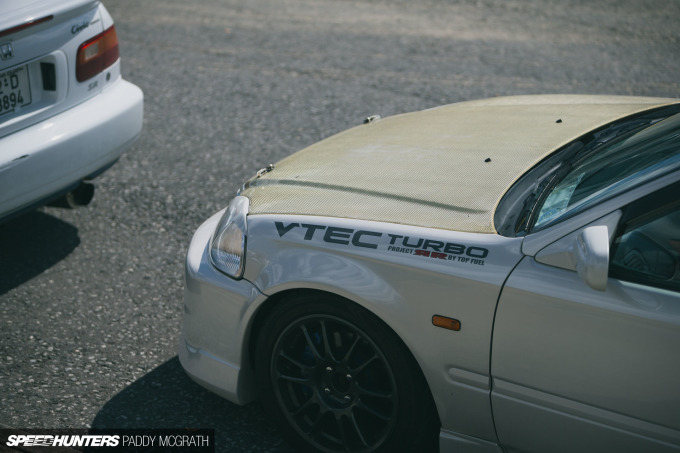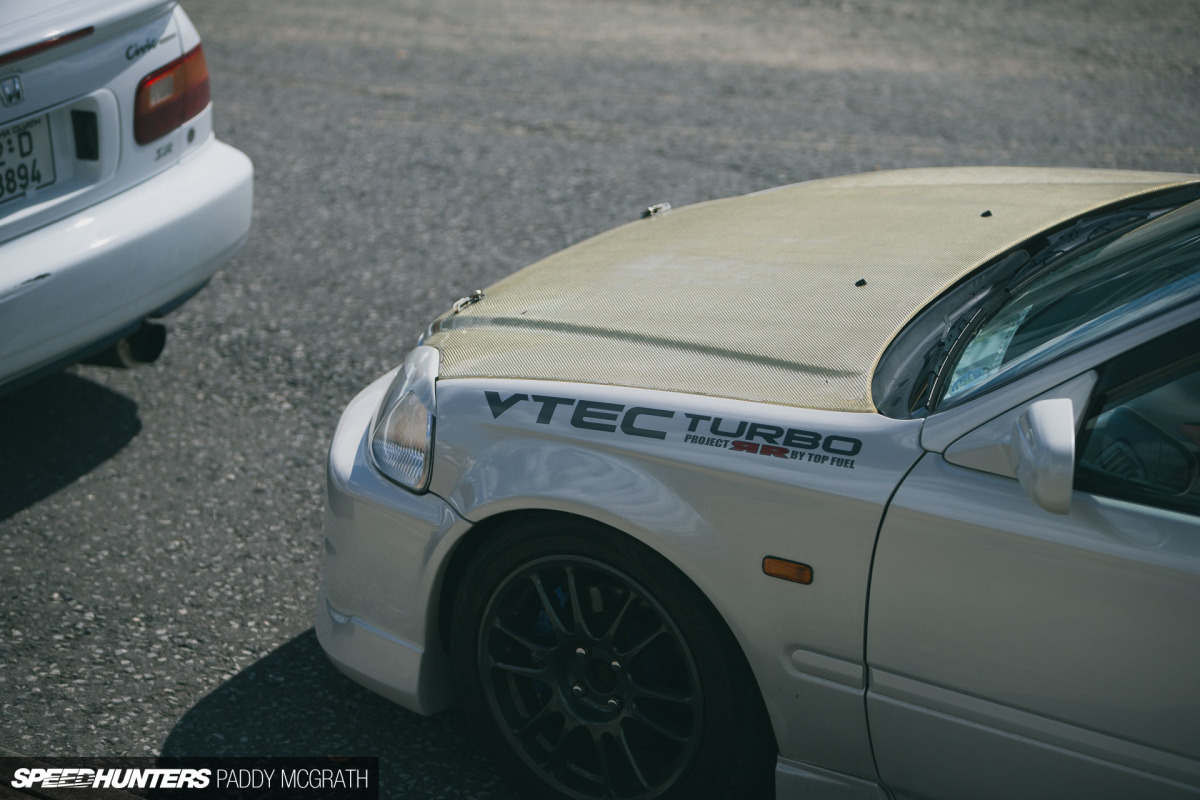 The kevlar bonnet works so well against the white too.
On the subject of Civics, there were a couple of cars that really broke the mould when it comes to how Ireland typically does Hondas. The looks will be divisive but I've huge respect for someone who's willing to break away from the norm.
A console game character and kanjo-themed EF is a brave route to take in Ireland, but it's so refreshing. There's nothing wrong with a more traditional route either, but it's great to have that balance between wild and safe to drive a community forward. A little bit of Speedhunters representation never goes astray either. Just saying.
Winding Down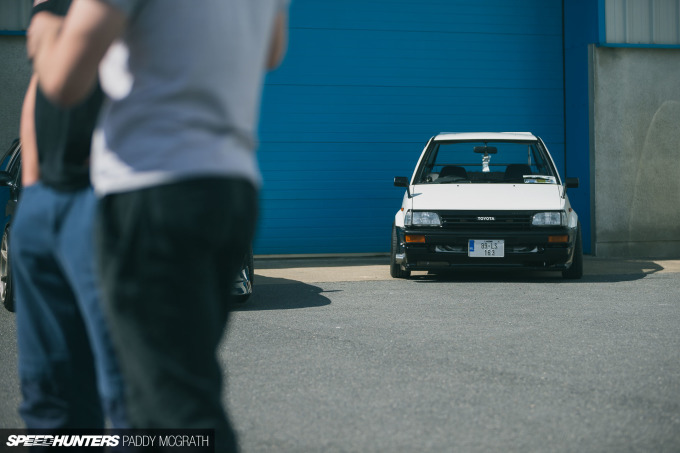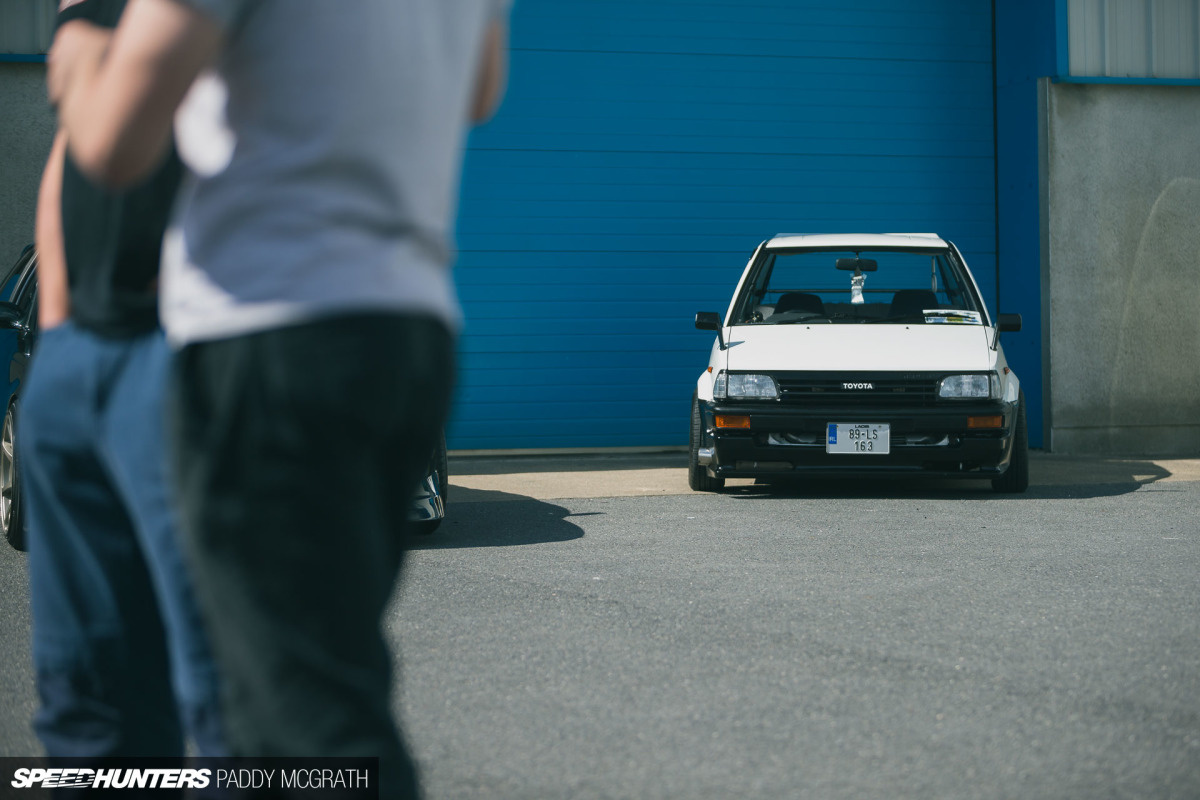 There were less than 100 cars present, but I felt obliged to try and shoot and look at every one of them. Yet another previous feature car was Evan's boxy Starlet, now with slightly brighter front wheels.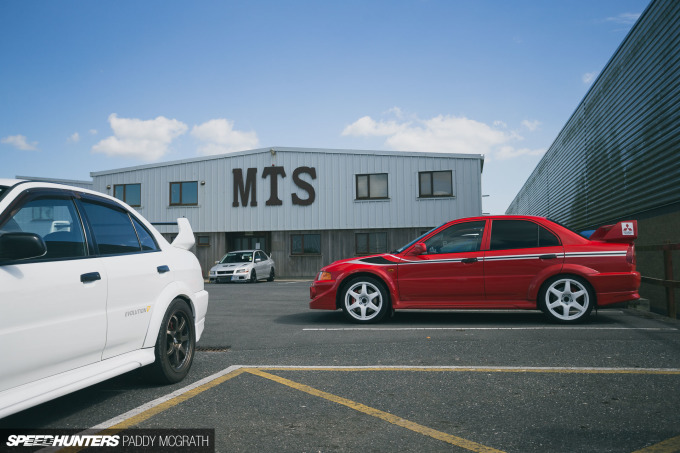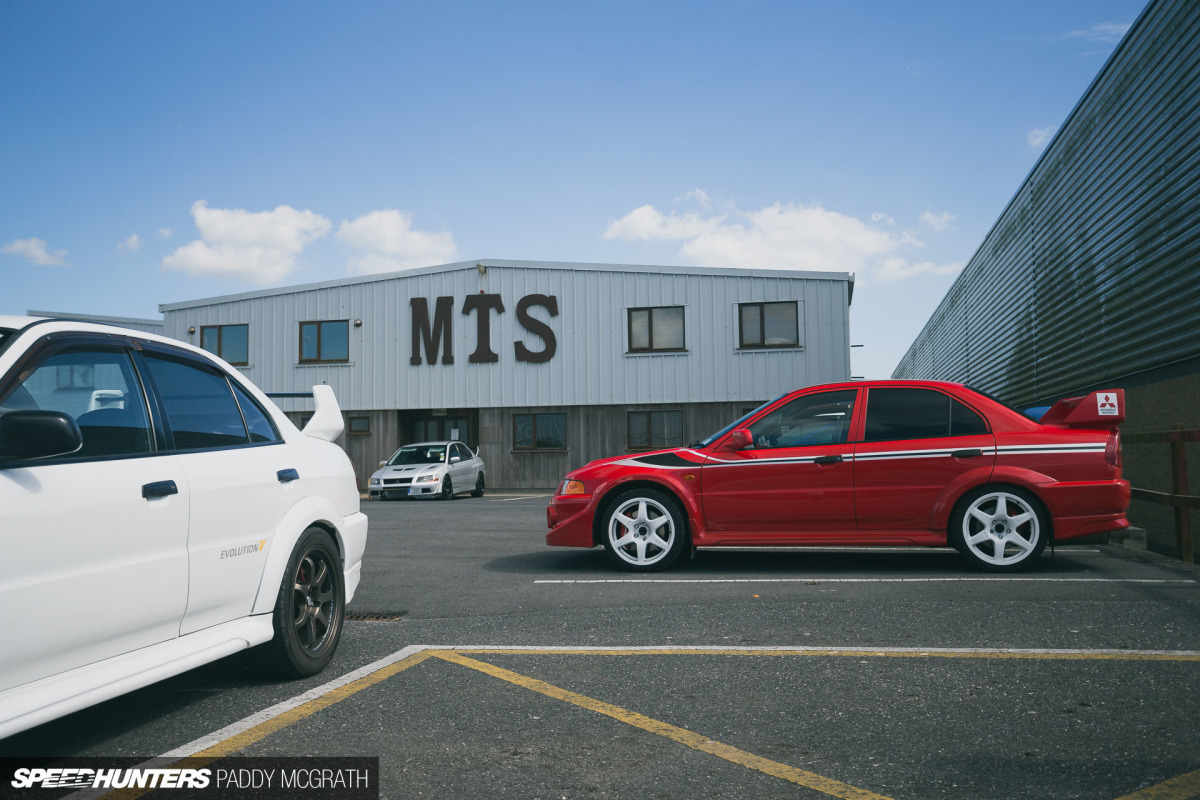 No matter what day of the year you pick, it's bound to clash with something. In this case, a local group of Lancer Evolution owners were also having a get-together elsewhere. After going for their own run, they decided to come and join the BBQ and were more than welcome to. There's no silly politics involved, as Neil – Juicebox's founder – told me, "If someone wasn't invited, it's because we didn't know who they were or how to reach them."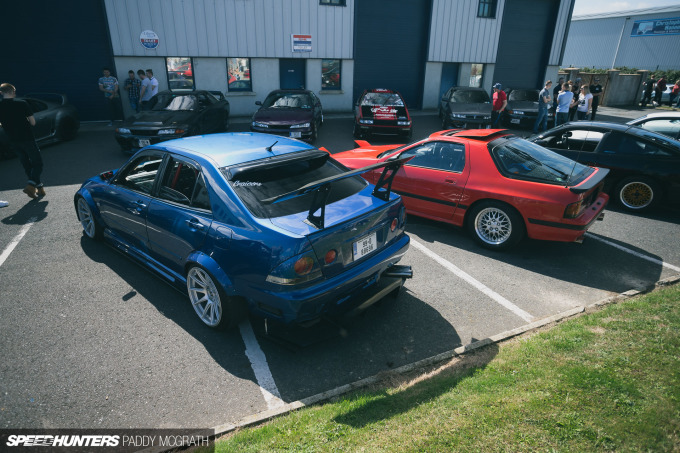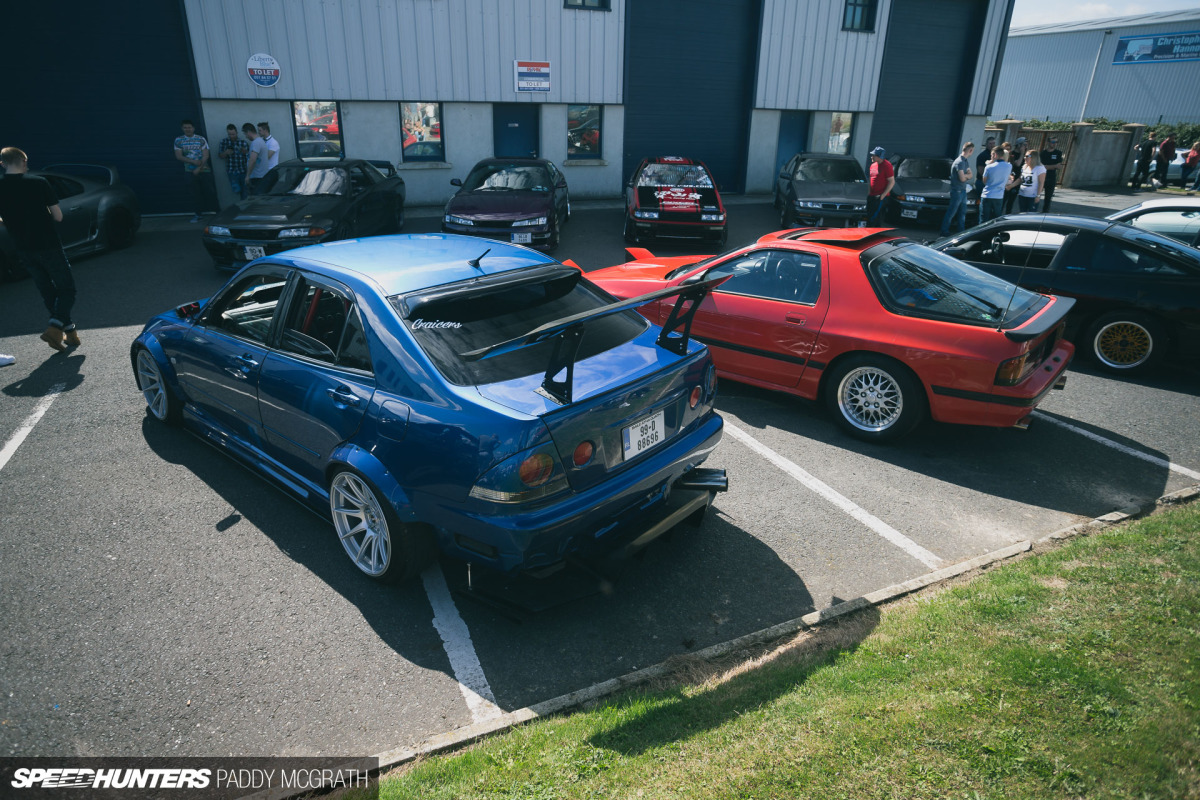 A car that gets a bit of an unfair rap in Ireland is the SXE10 Toyota Altezza; they have a reputation of being driven by less than desirable kinds of folk who generally drive like idiots and give the other owners a bad name. This blue example with overfenders, cut rear bumper and a wild rear diffuser is probably the best street-style SXE10 I've seen here. It's good to see a car in such good hands.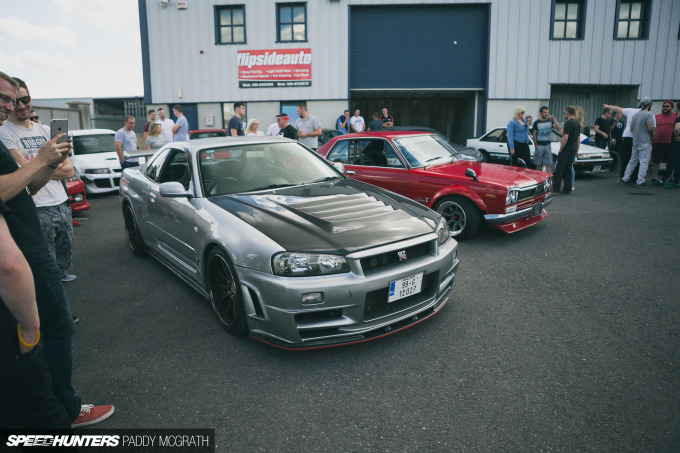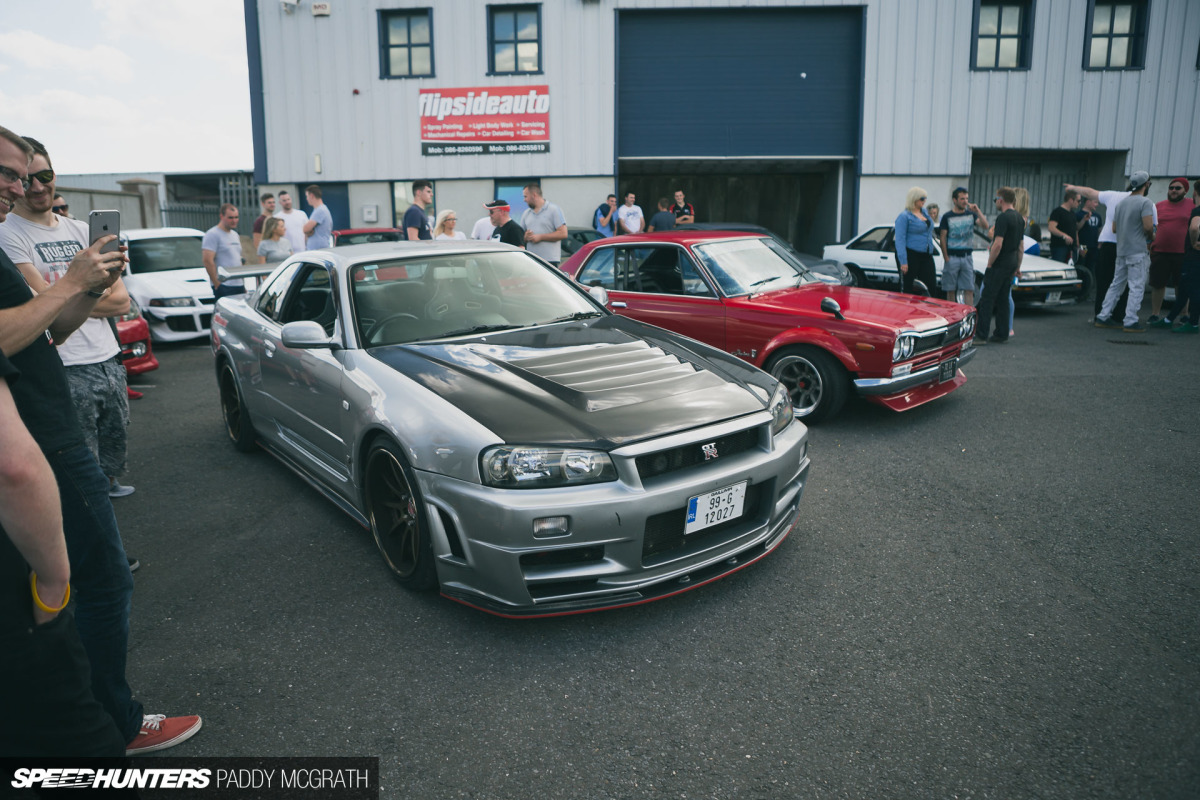 The Hakosuka was joined by an R34 GT-R later in the day. Again, a rare sight in Ireland.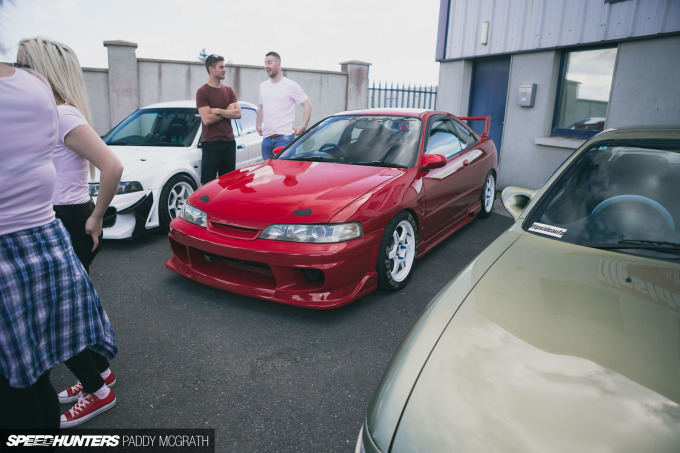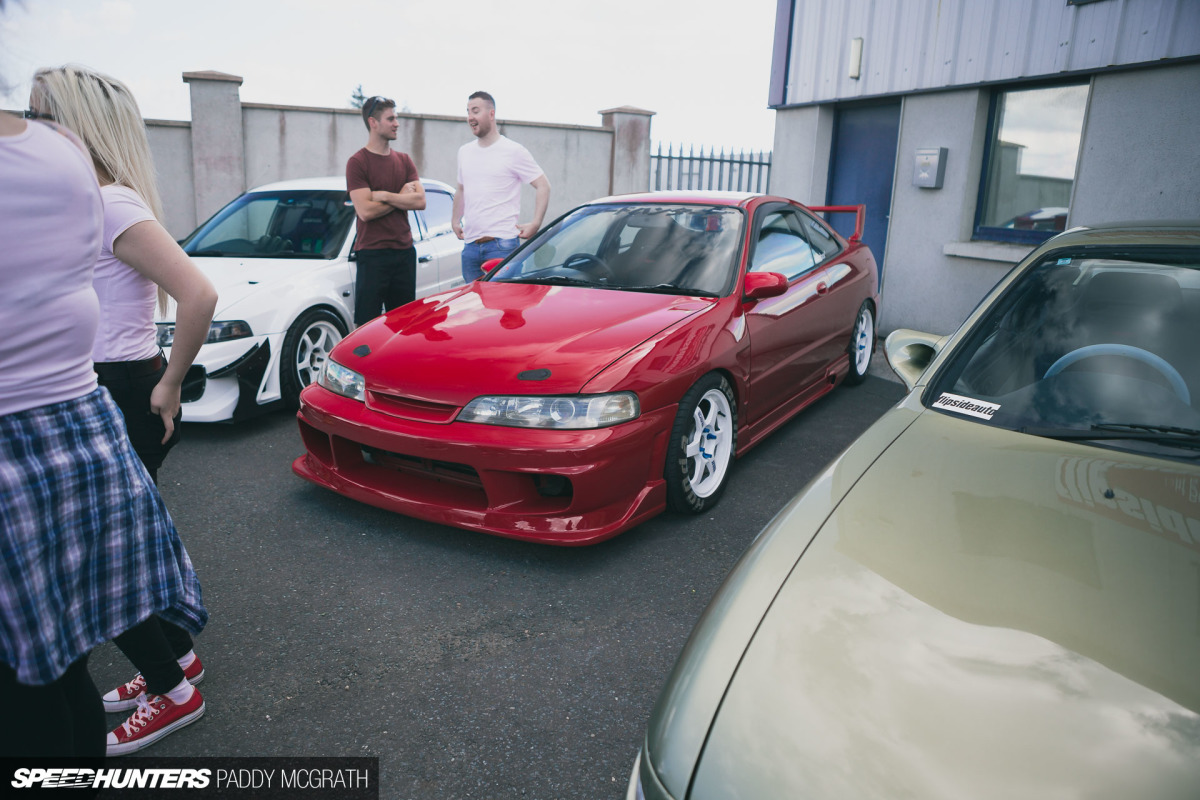 Another Honda breaking the mould was Jamie Rohan's ings-kitted DC2 Integra Type R. It's a huge departure from your typical Irish DC2, the subtle wide front fenders masking the increased front track.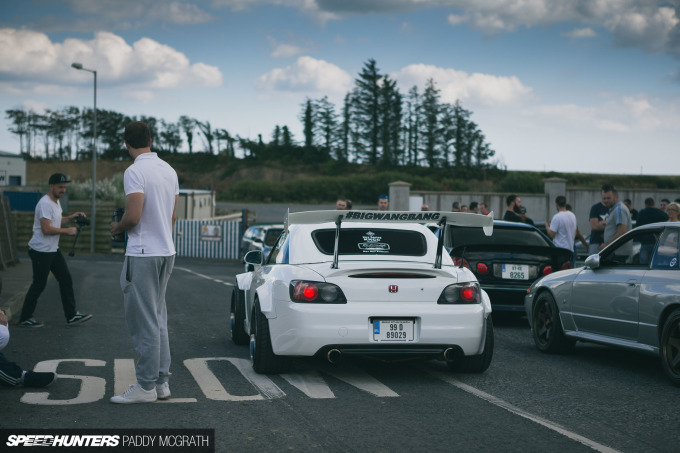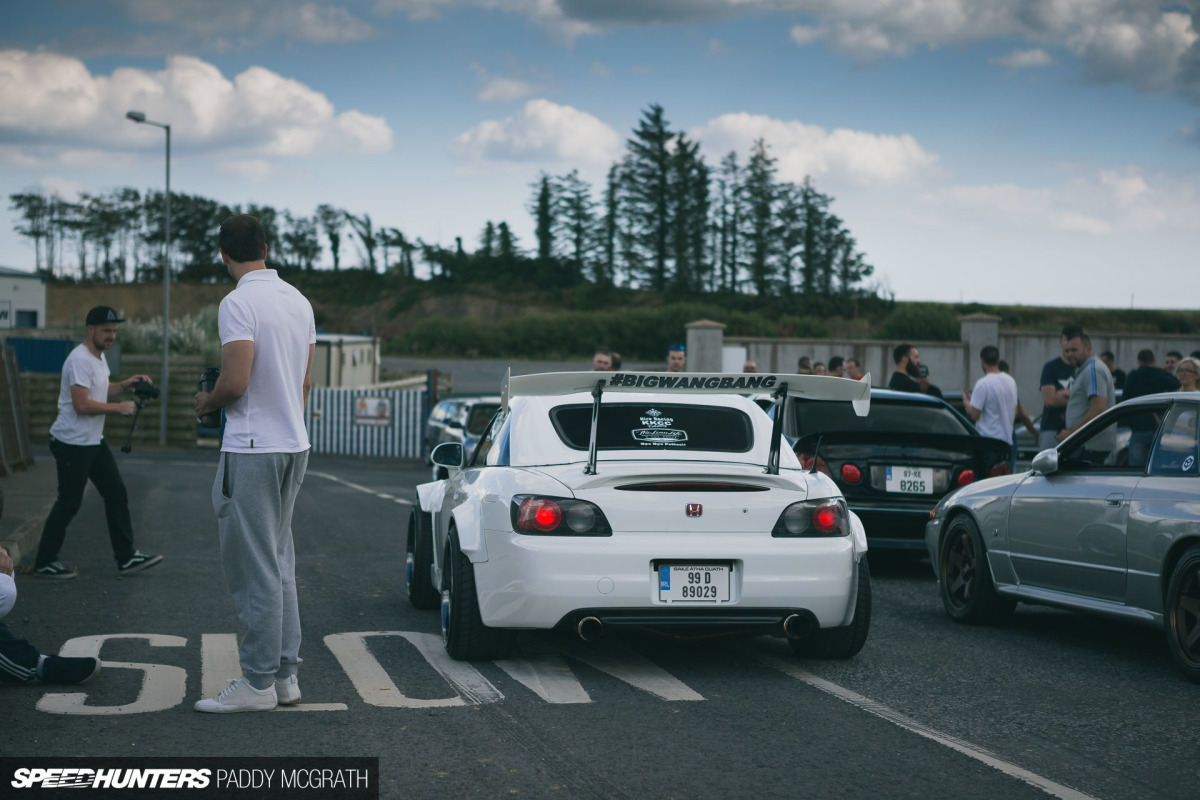 There was never really a plan for how long this would go on for. There wasn't really much of a plan beyond inviting cars and their owners to come hang out for a few hours and have some burgers. It's probably why the event was so successful. It wasn't trying hard, it was what it was.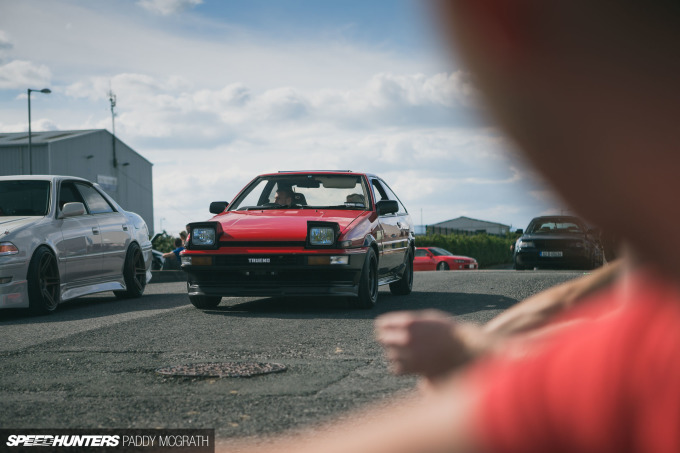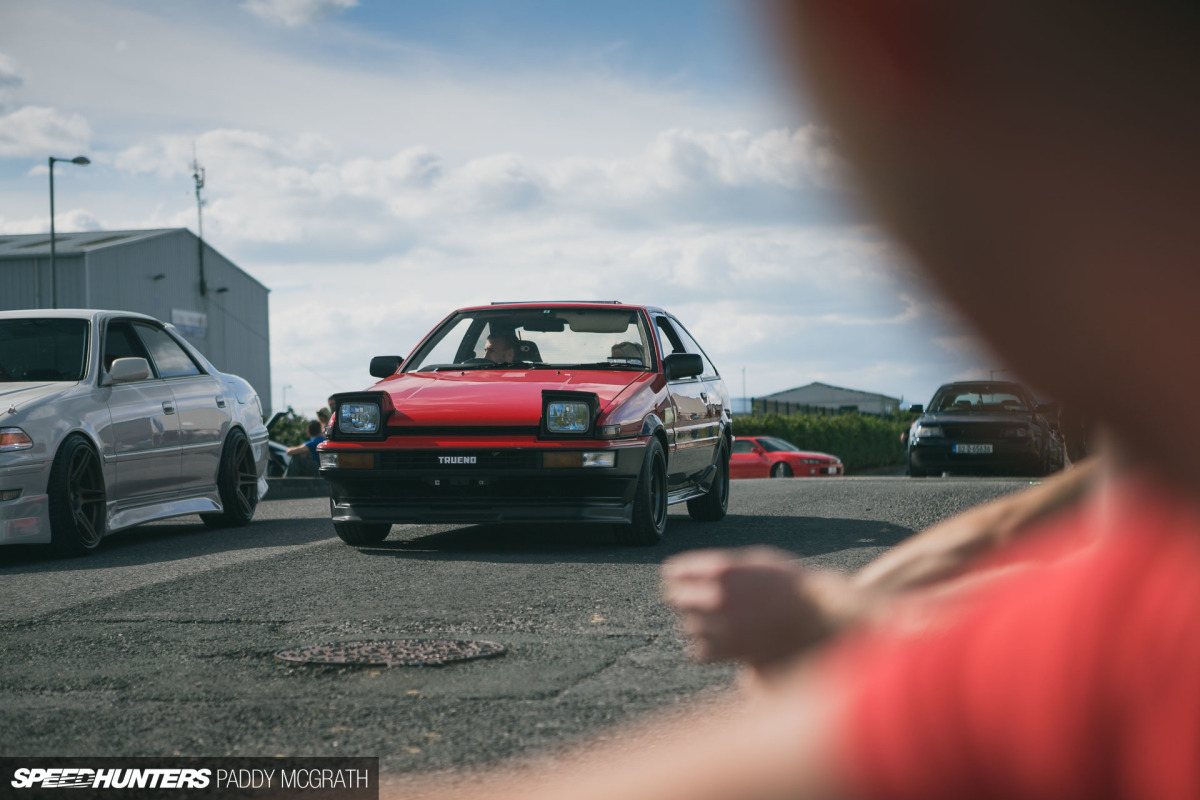 With seemingly every man and his dog arranging a hip new car show these days, it was pretty refreshing to just have a no obligations meet.
What the Juicebox crew have done is perfectly demonstrated how to celebrate car culture. I'm so sick of people who think of cars as life and death, who are constantly looking for reasons to be angry or to hate on others because they have the gaul to like different things. These two R32s are worlds apart in terms of approach and execution, yet they were both perfectly suited to this meet. Because they're both owned by owners who just love their cars and couldn't give a f**k about politics or what others tell them that they should do with their cars.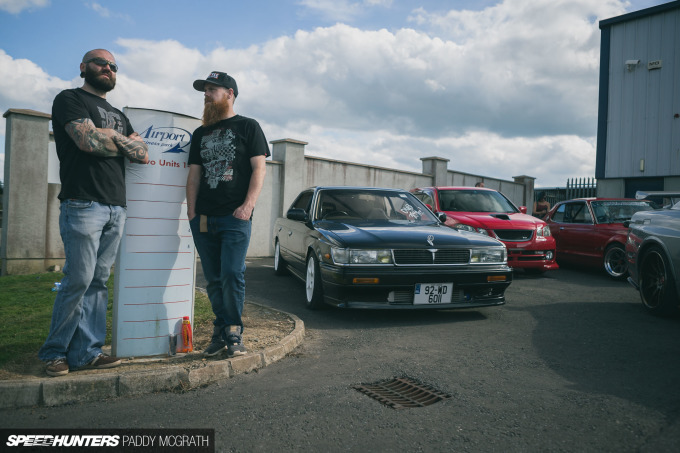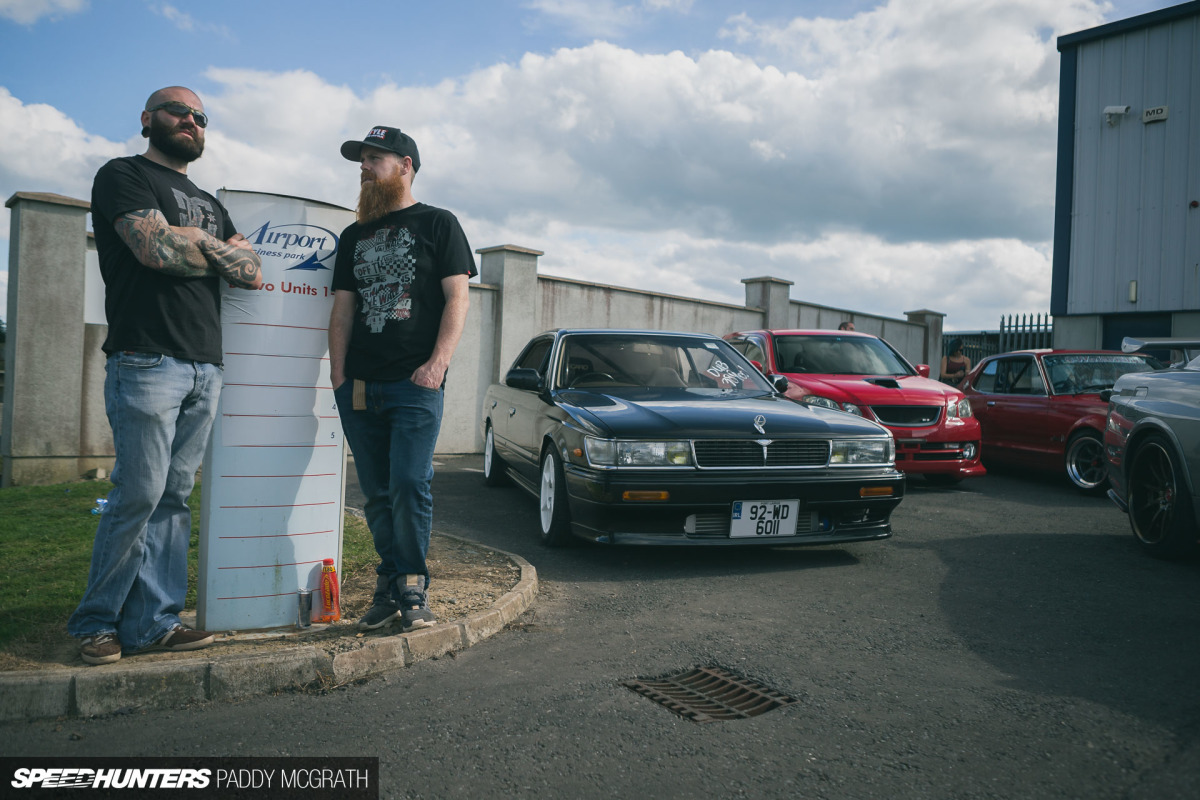 Ultimately, it's not really about the cars. It's about the people.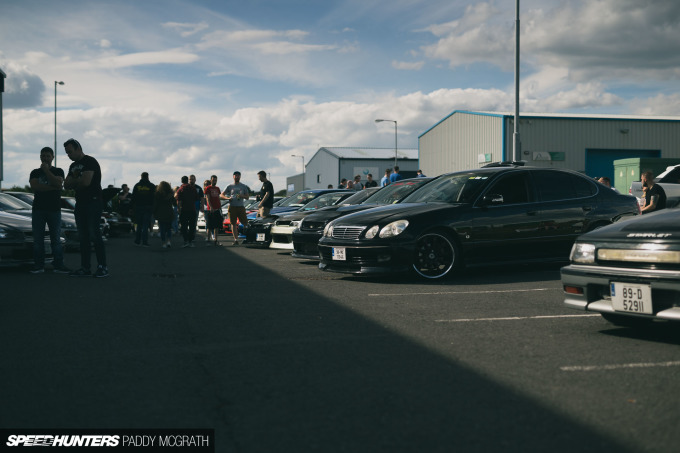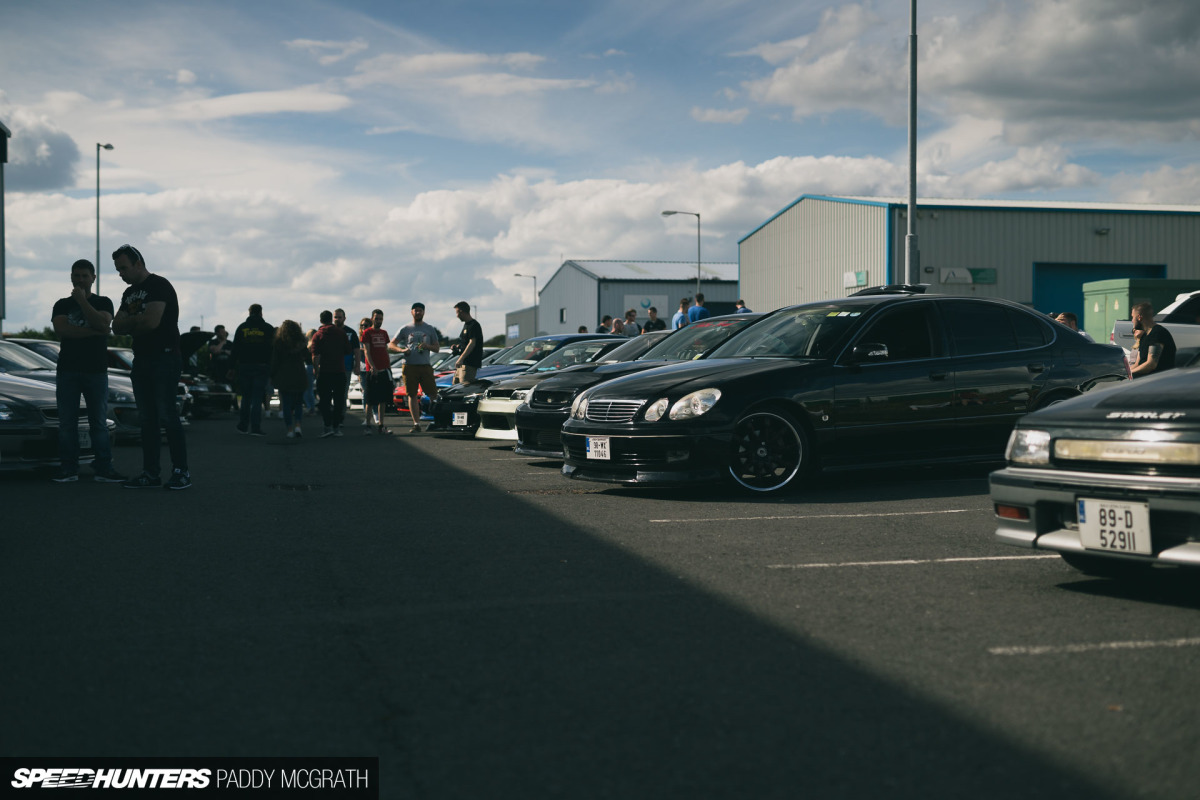 And there's not a better bunch of humans that I'd rather hang out with than good car people.
To prevent further rambling, I've included a plus-sized bonus images chapter below for your viewing pleasure.
Paddy McGrath
Instagram: pmcgphotos
Twitter: pmcgphotos
paddy@speedhunters.com
Cutting Room Floor