Aspirations & Realisations
Lately, I've found myself becoming further and further disassociated with über car builds. It's not that I don't enjoy or appreciate them, but in my view, it's got to the stage where some of these builds might as well be hypercars, because I have no hope of ever owning or building one. Sure, they're great for inspiration and I'm truly happy for the owner or creator, but I'm just finding it more and more difficult to connect with these sort of cars.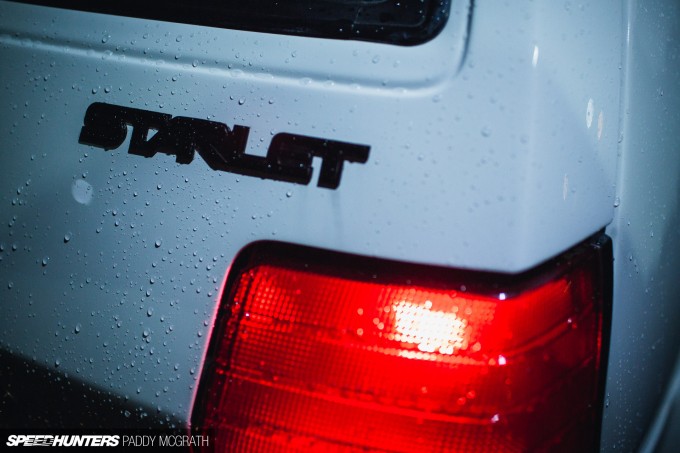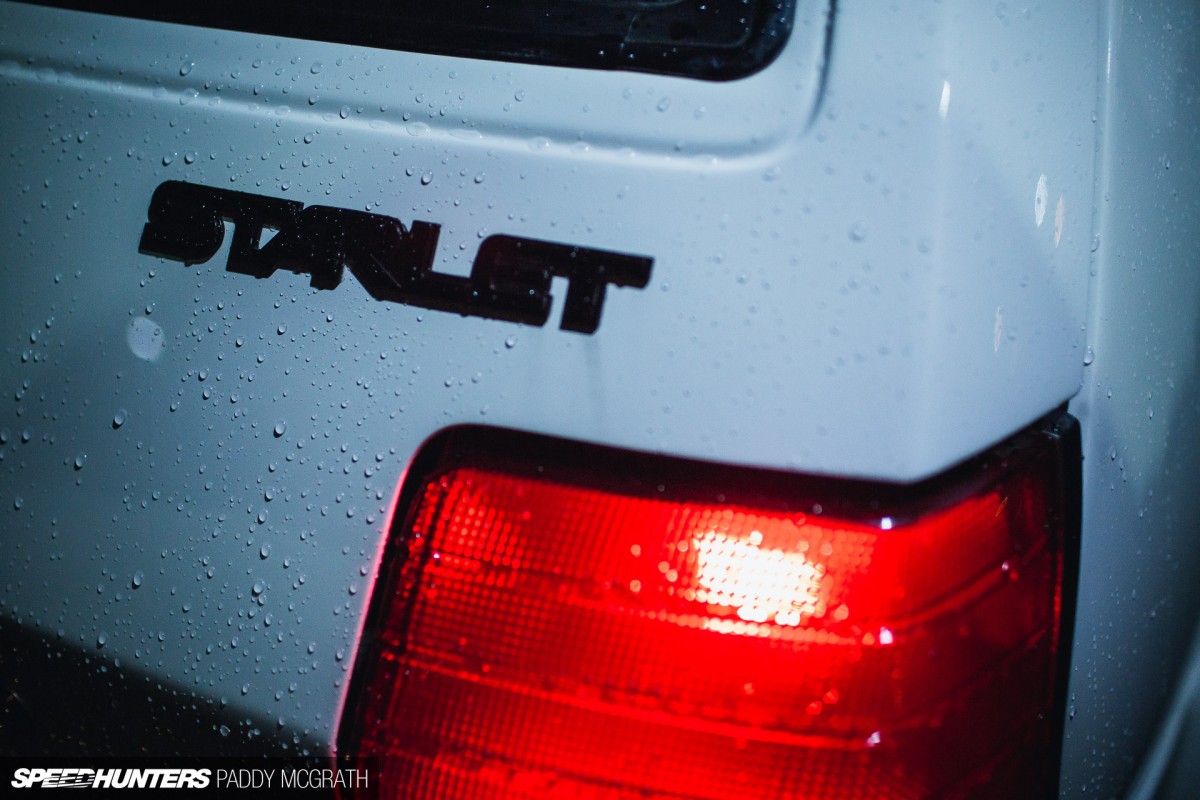 In a similar vein, I generally find myself paying more attention to the next iteration of the GTI than I do the next Ferrari. I sort of see it as wasting time on daydreams rather than spending time doing something about things I can actually achieve.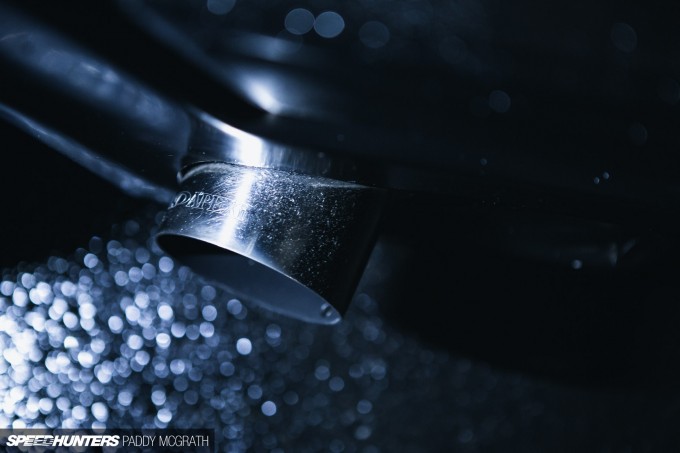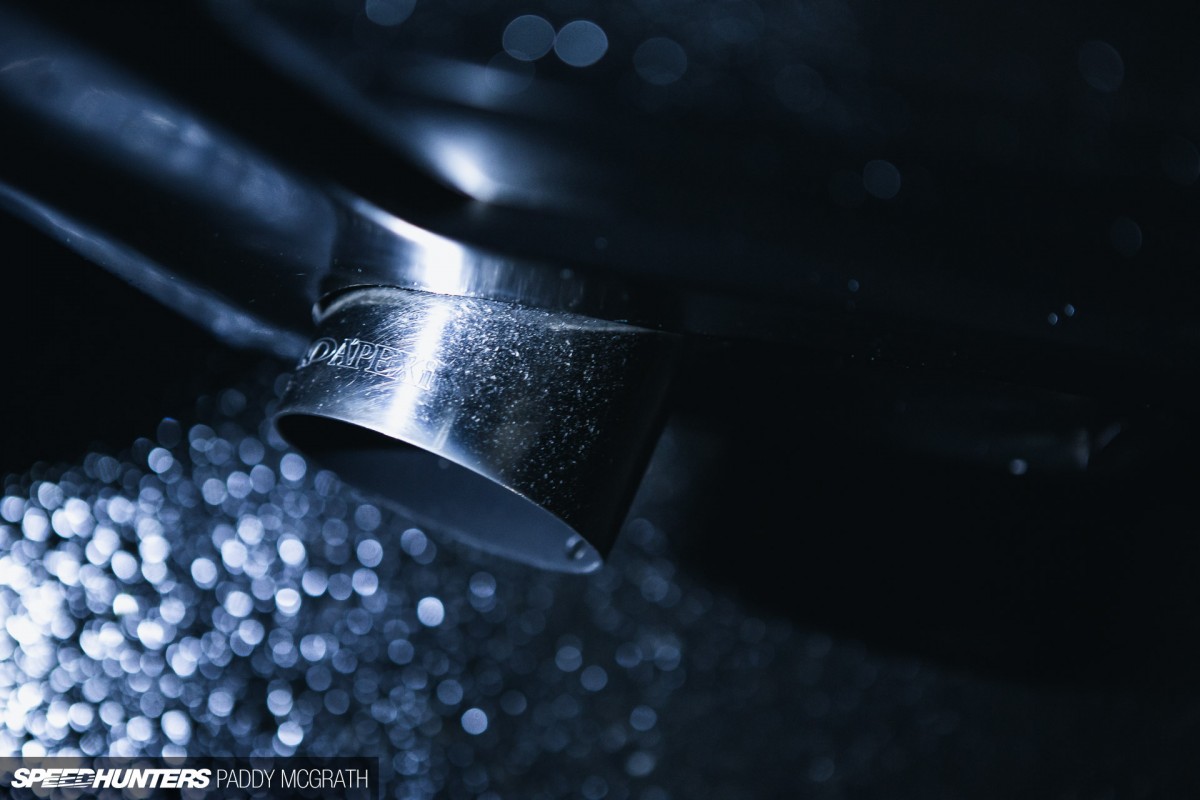 I hope this is something that some of you can relate to, because I really feel it's like this for a lot of us and why we're interested in modified cars in the first place.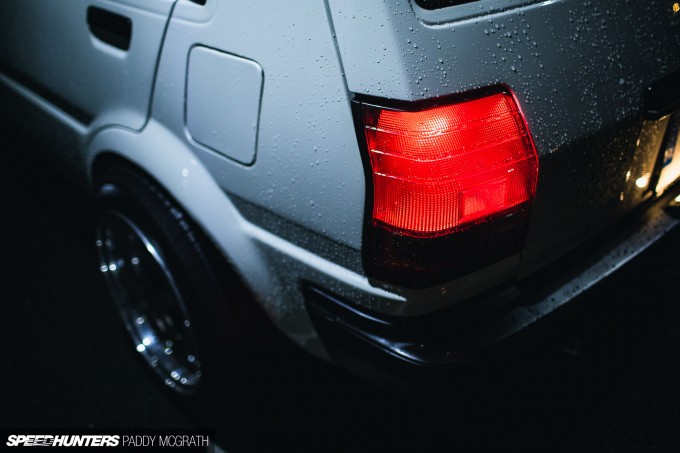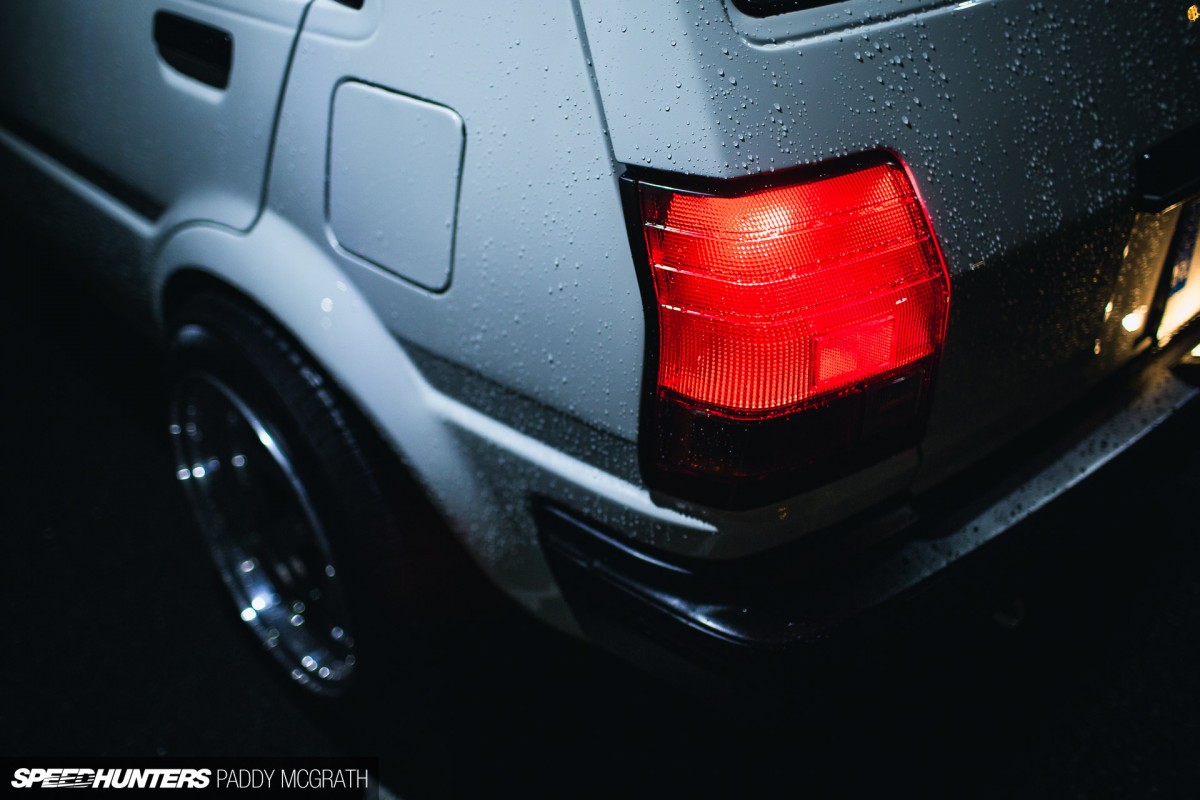 I mean, who amongst us doesn't dream of taking down a supercar at a local track day in a home-built car that probably cost less than the other car's four wheels?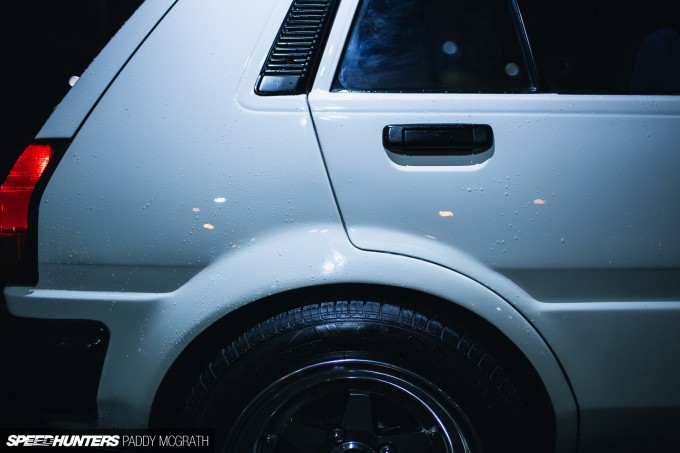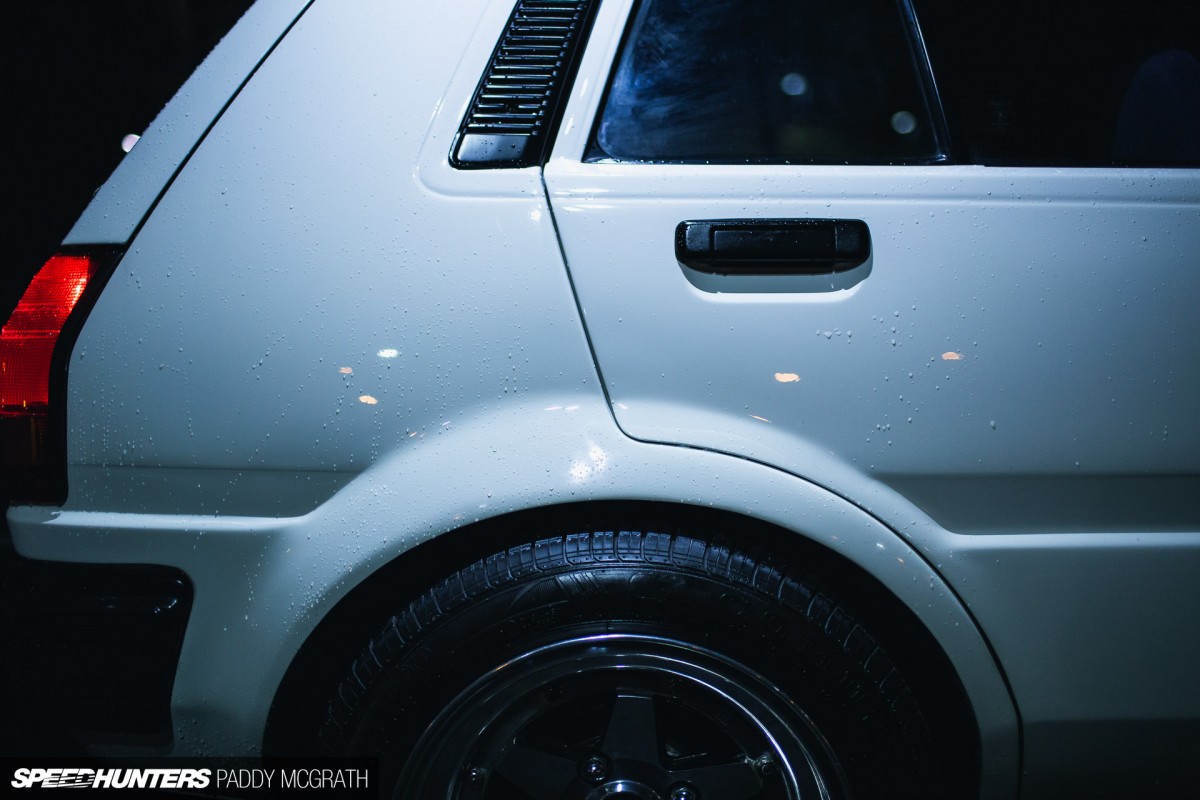 Or building a car that puts a smile on our face like nothing else possibly could? A car that we build for our exact needs and requirements, and to hell with what anyone else thinks. This is definitely one of those kind of cars…
More Doors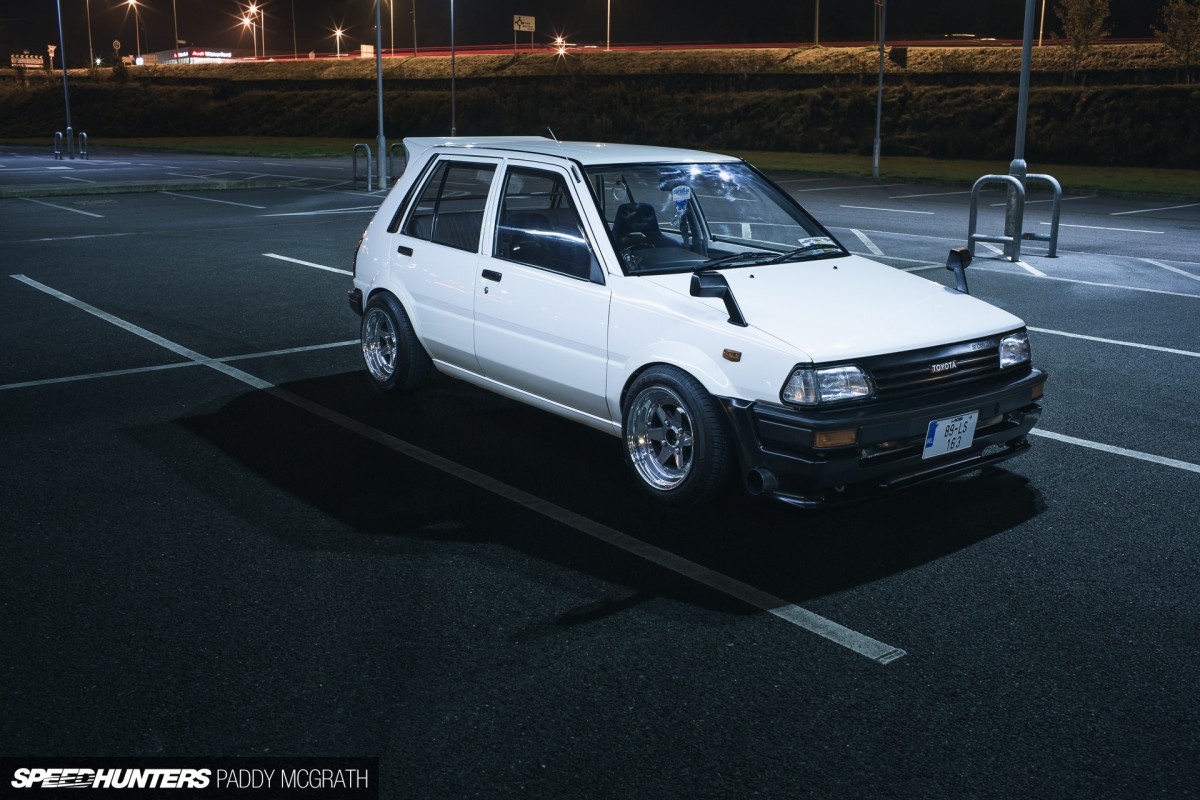 Prior to this shoot, I never really looked at the five-door EP70 Toyota Starlet as something to lust after. But that's because I didn't see it in the way that Evan O'Connor did.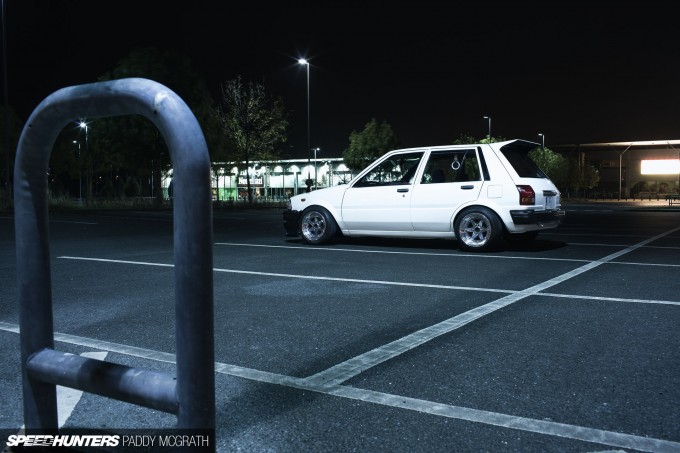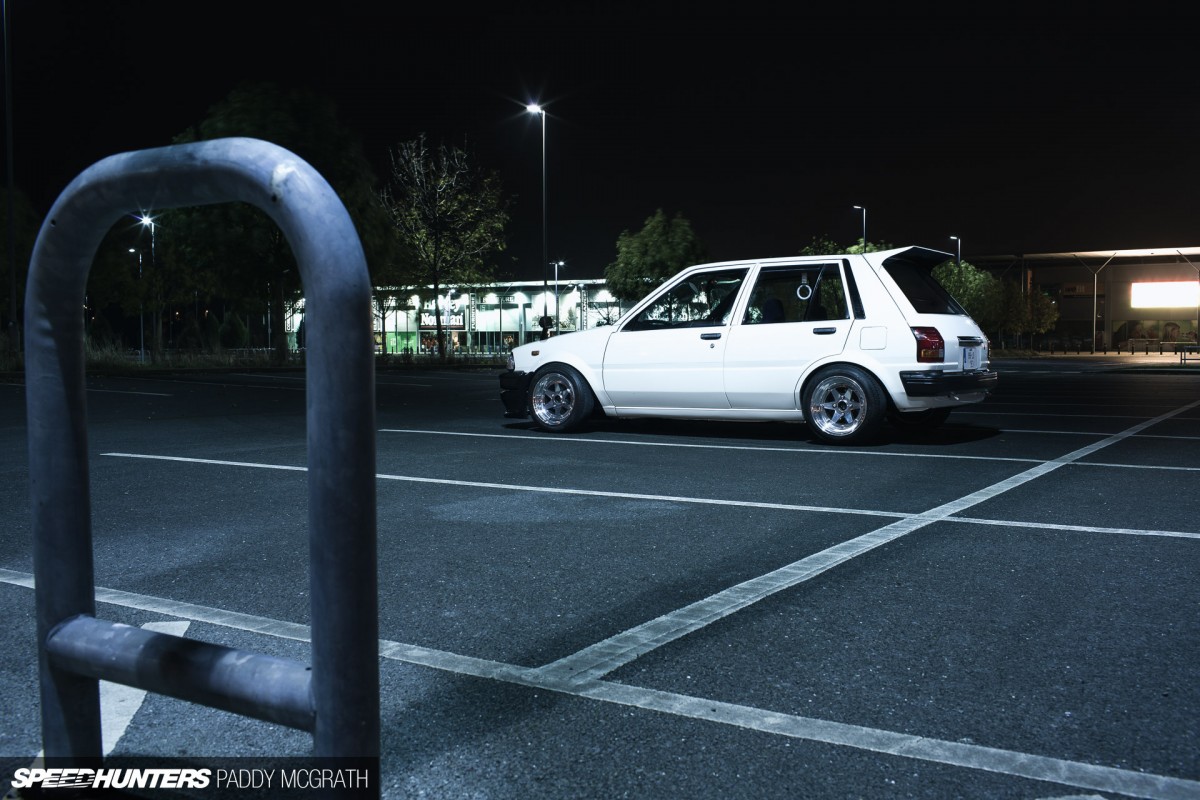 Honestly, I don't think Toyota did either. Or many, many others for that matter.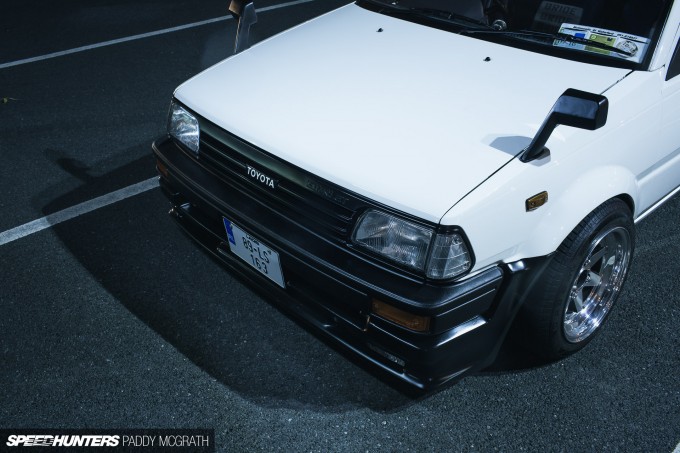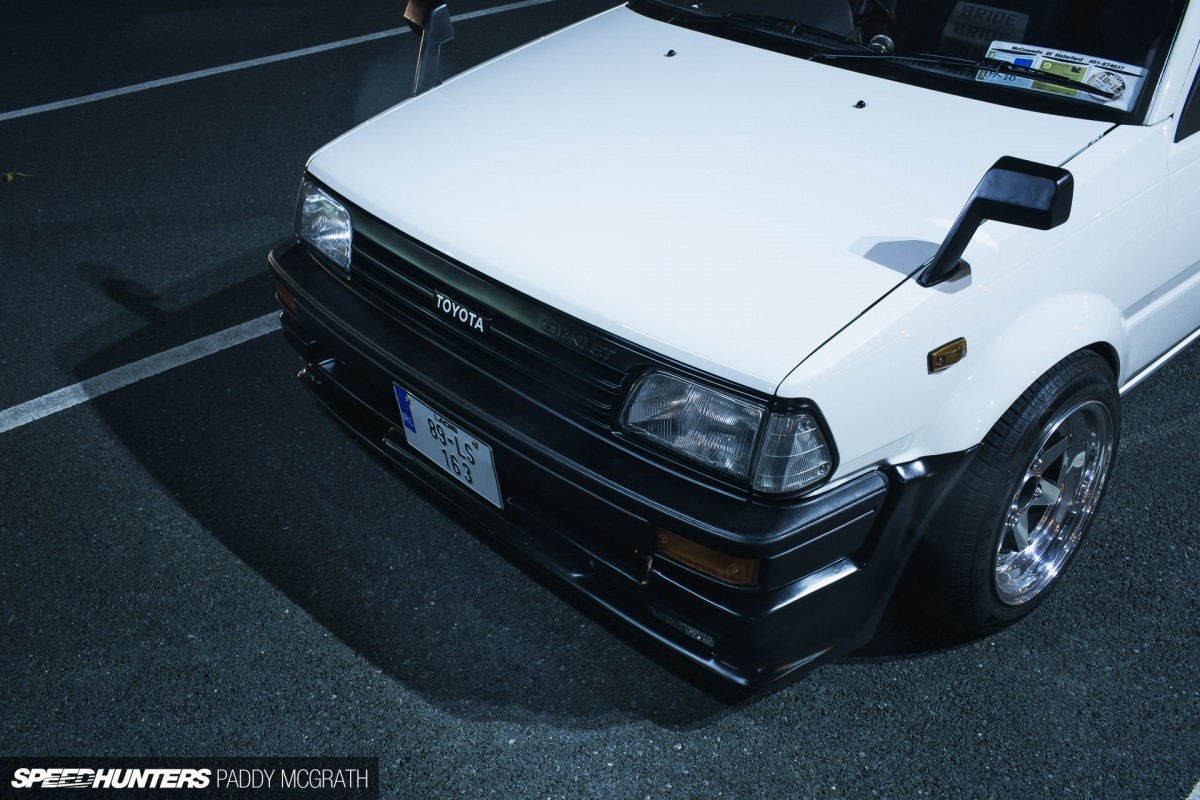 In Ireland, the front-wheel drive EP70 is more associated with ferrying grannies to mass or as a first car for a learner driver. It's the sort of car that could be discarded with minimal financial penalty should the worst occur. By all accounts, this model Starlet was a white goods kind of car. A utility that got you from A to B with as little fuss or sense of occasion as possible. It's not a slight on the EP70 either, this is what it was designed for and it was superb at it.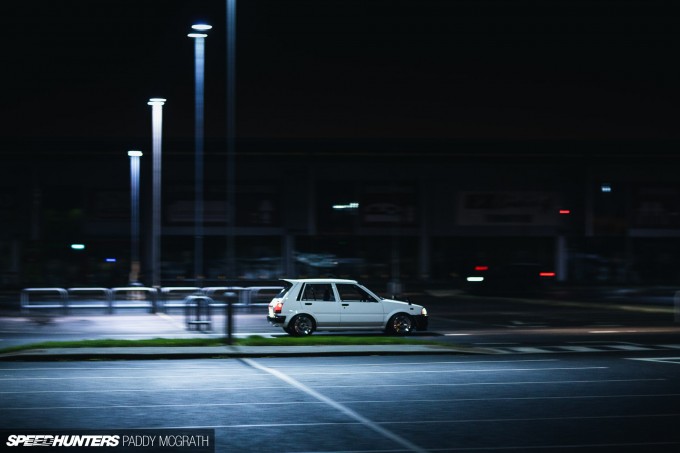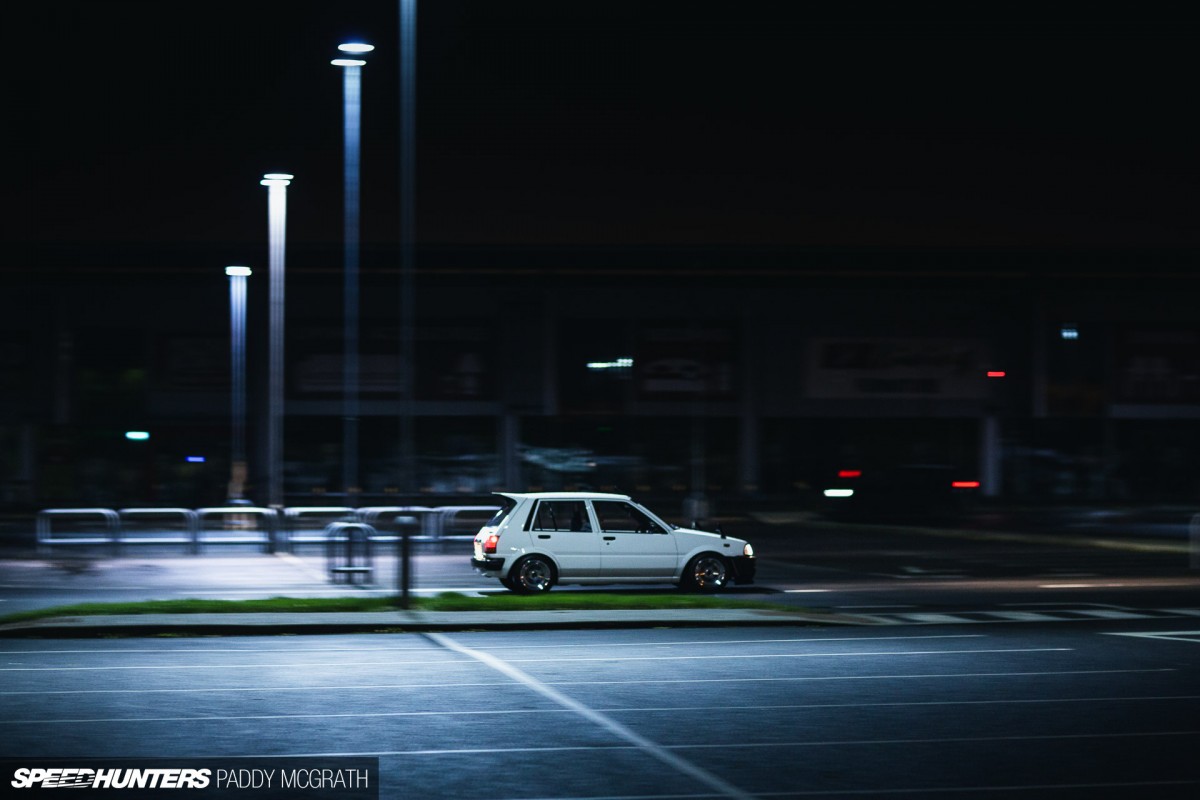 But what Evan envisioned and subsequently followed through right to the end, is nothing short of remarkable. This is no longer a white goods sort of car. This is very much a Speedhunters sort of car.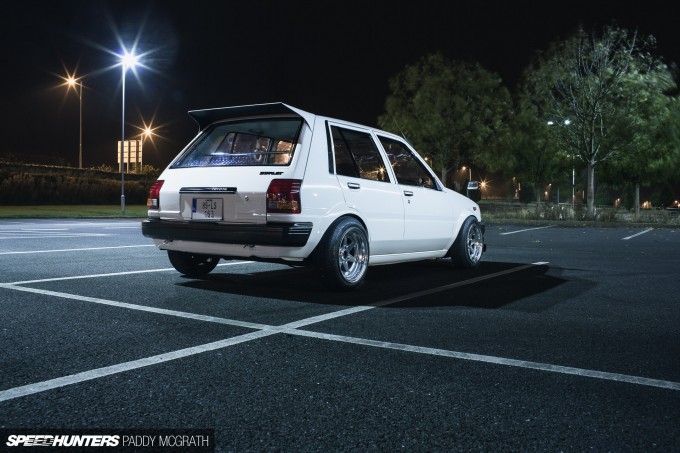 What started life as a very Irish Starlet, has now been reimagined into something with a far more JDM theme about it.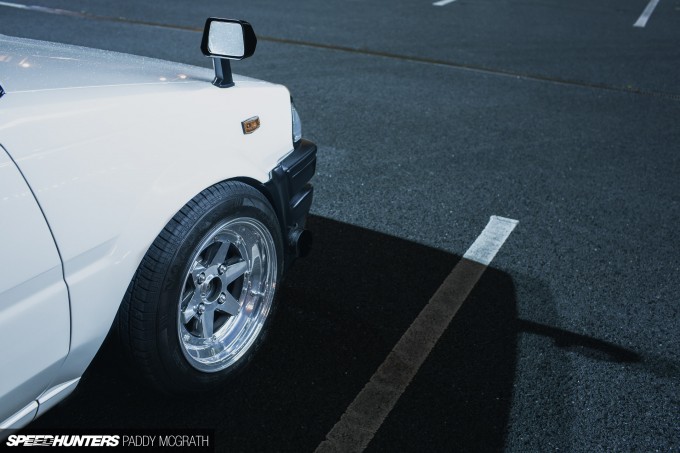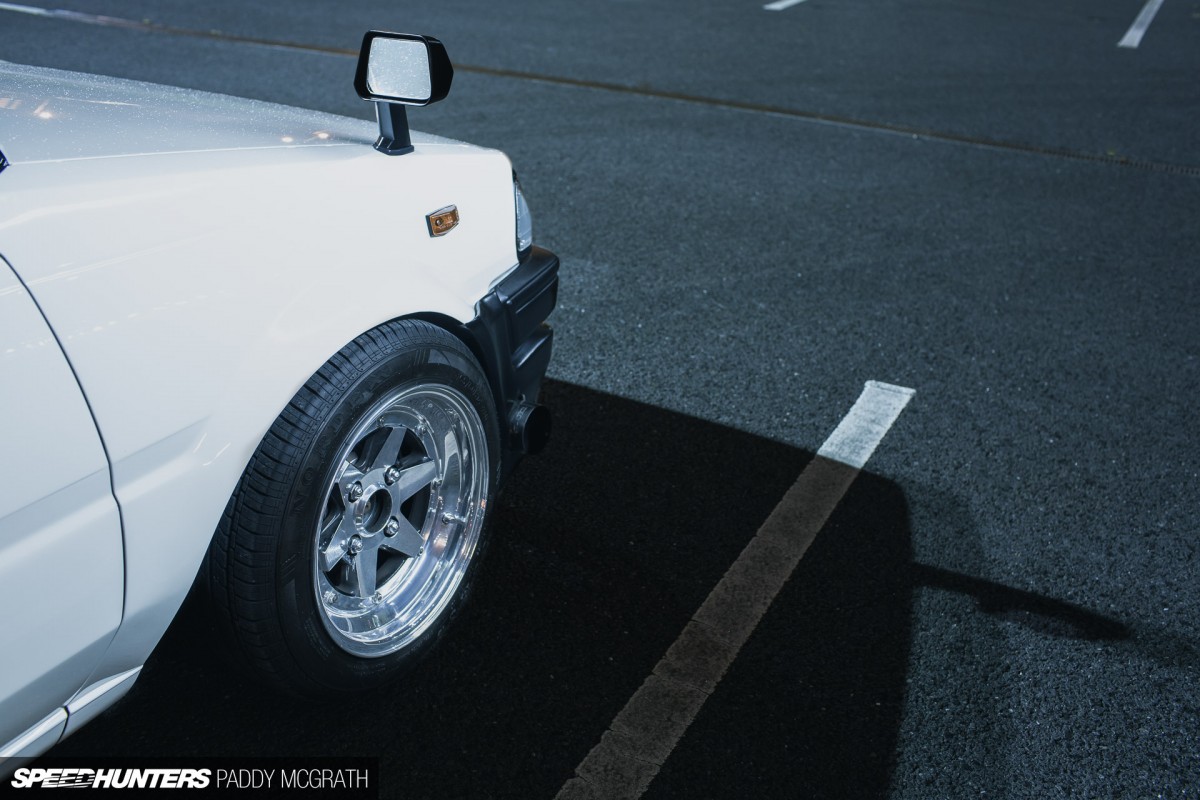 The front wings have been replaced with Japanese items that feature a relocated indicator and an actual wing mirror. Notice the subtle front-exit exhaust? We'll get to that in a bit…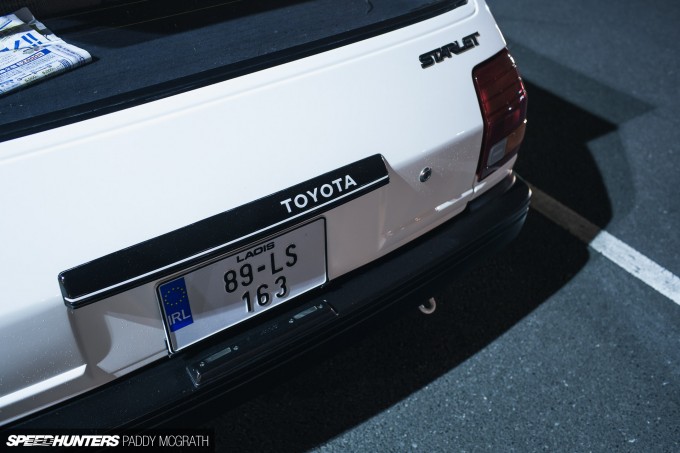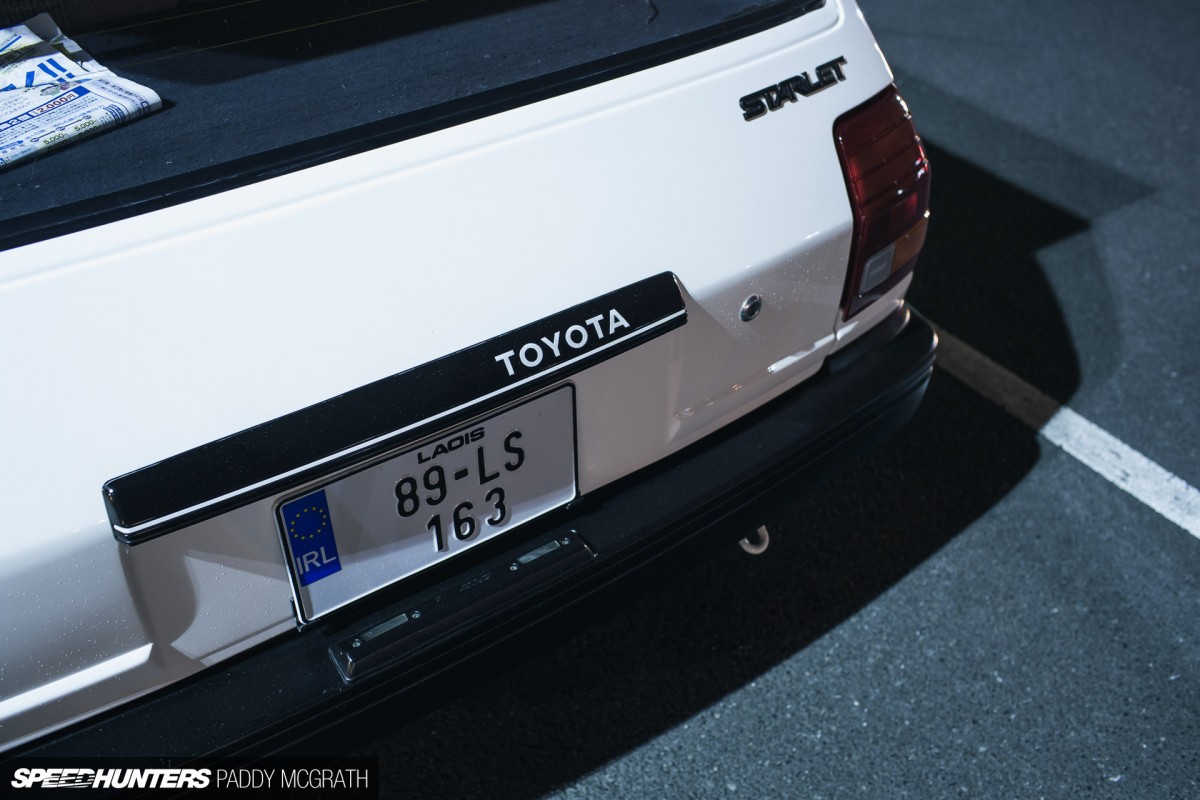 The boot lid too has been swapped for a JDM equivalent; the difference this time being a different number plate recess, no rear wiper and a full-width garnish with an offset Toyota logo.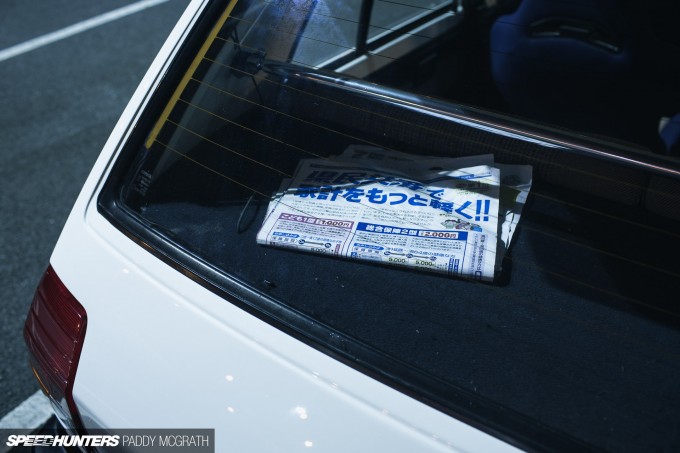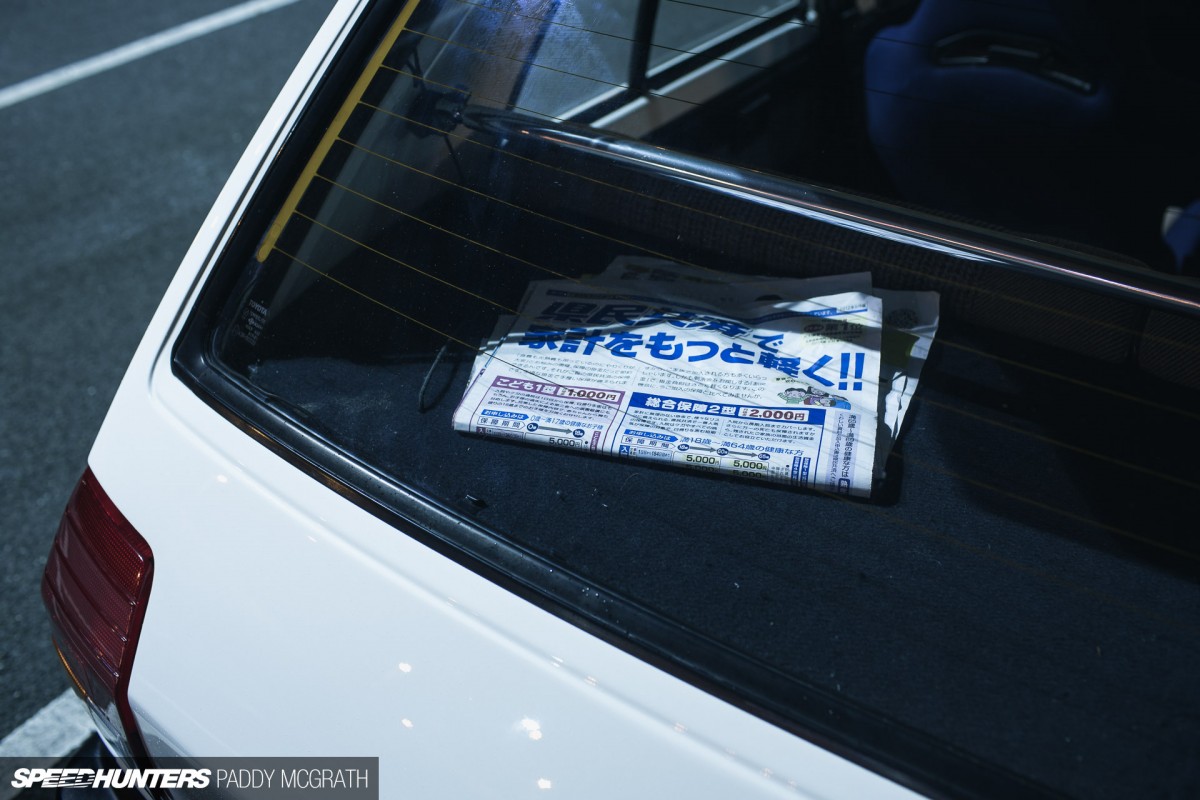 Evan even managed to recover the Japanese newspaper packaging that some of his parts arrived in, to use as a neat prop for the rear window. Sure, some will roll their eyes, but it's just one of those nice little free details that others will appreciate and enjoy.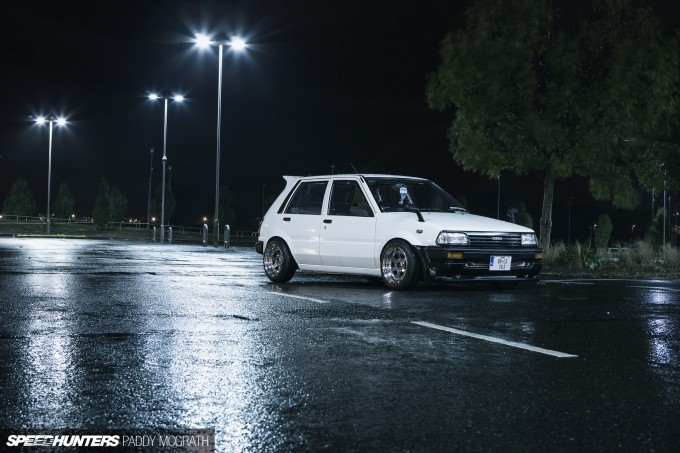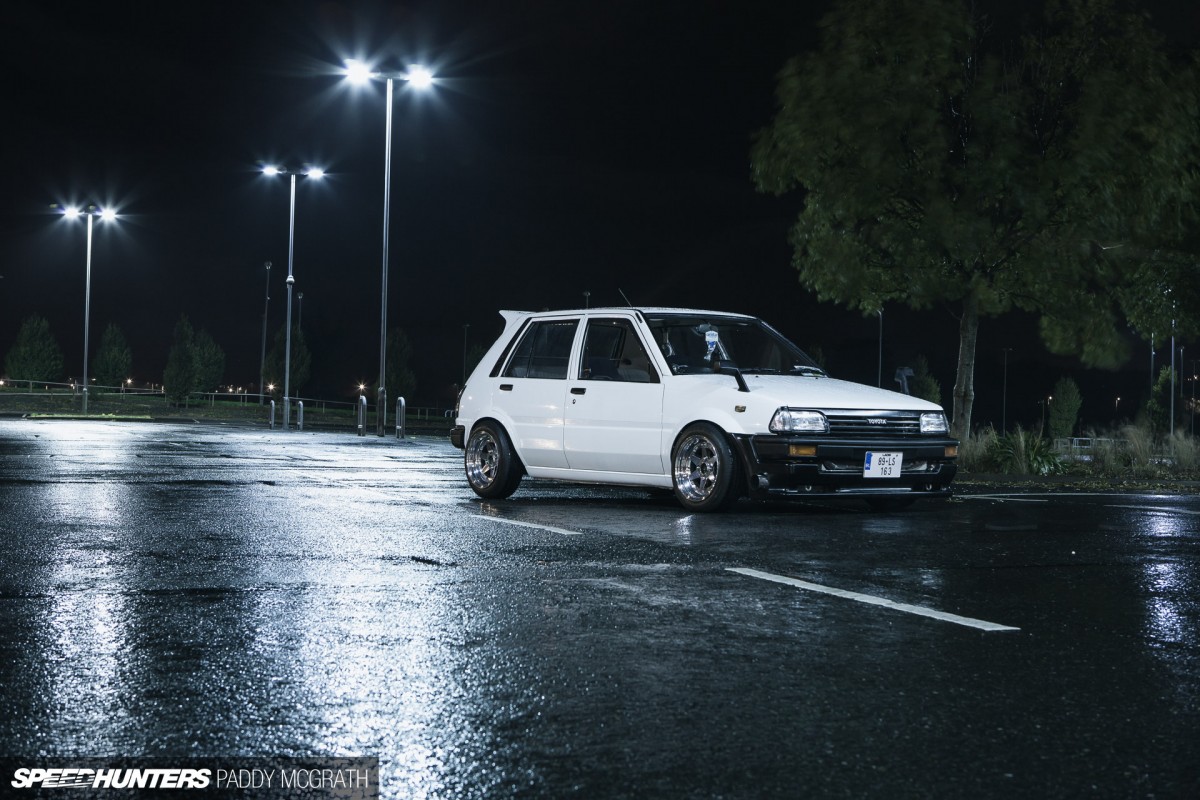 A two and a half year project, the choice to restore a five-door body was an inspired one. Although the three and five-door variants share the same wheelbase, the rear doors visually make the car look a little longer, and in my opinion, better proportioned.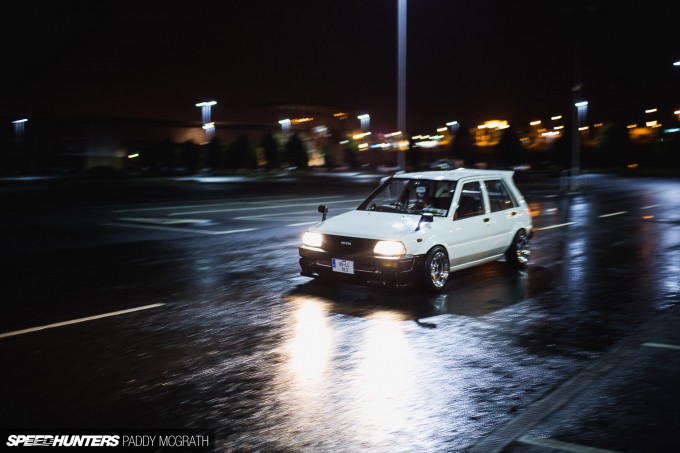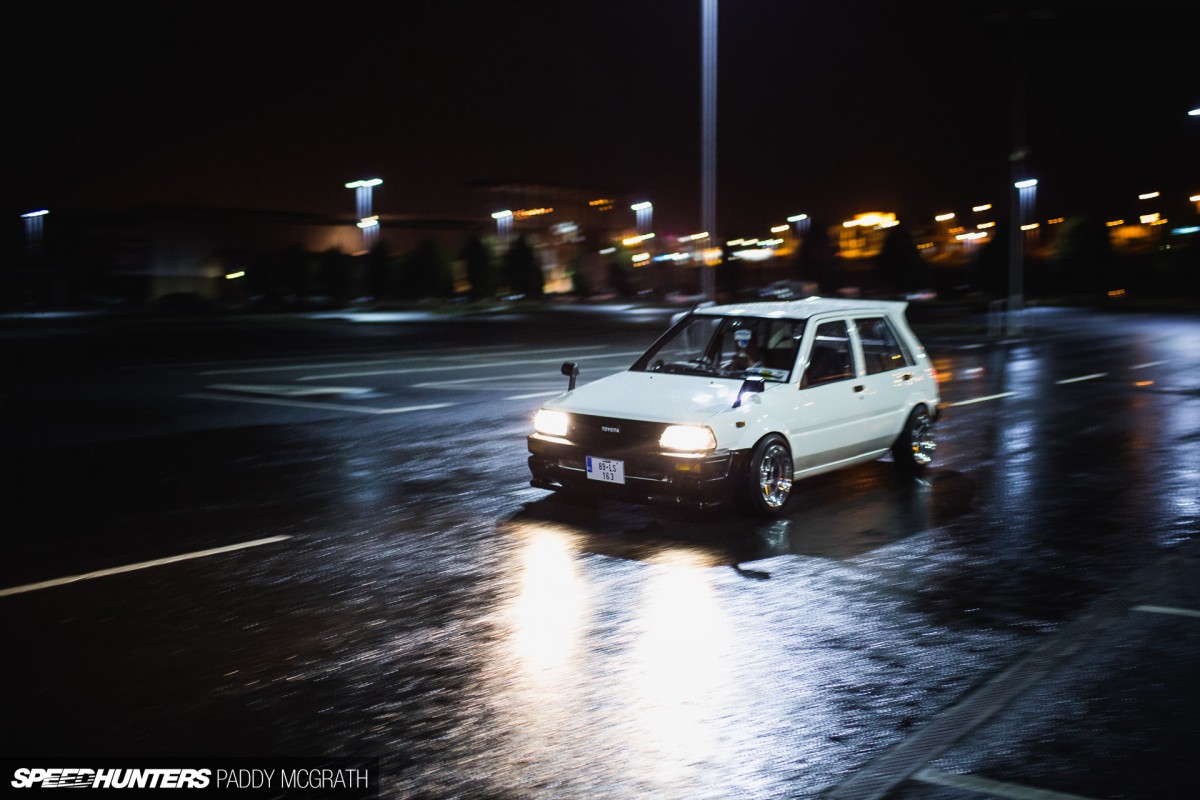 However, this EP70's real party trick is what lies beneath the surface…
Power To Weight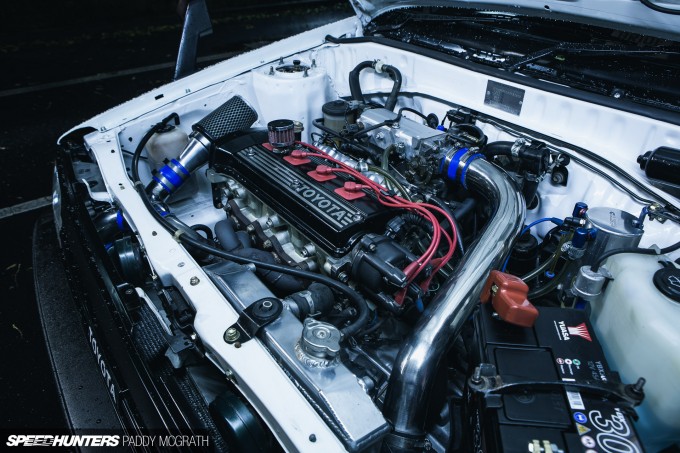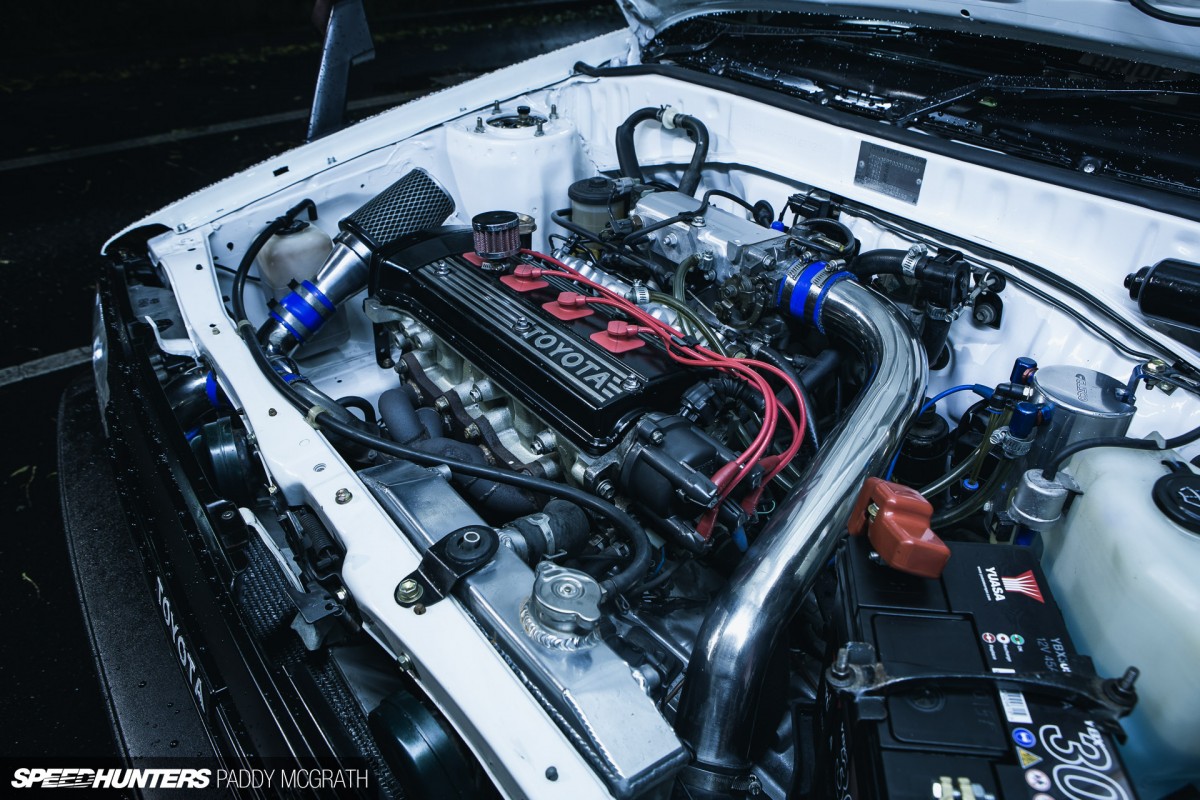 The original motor has long since been dumped; the power plant and associated ancillaries from an EP91 Glanza V taking its place. That is, a 1331cc 4E-FTE motor complete with factory turbocharger.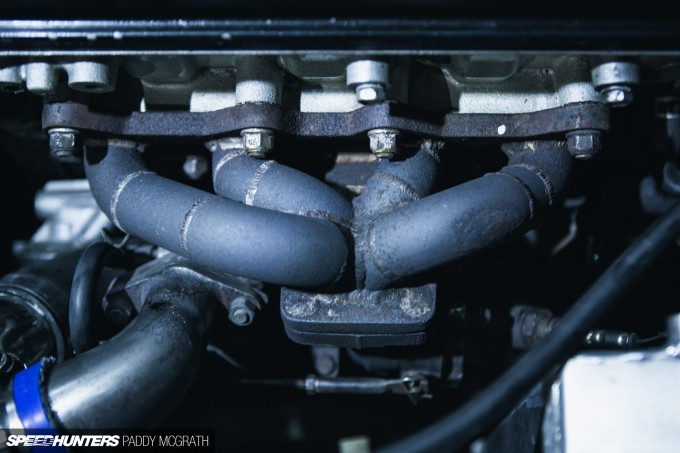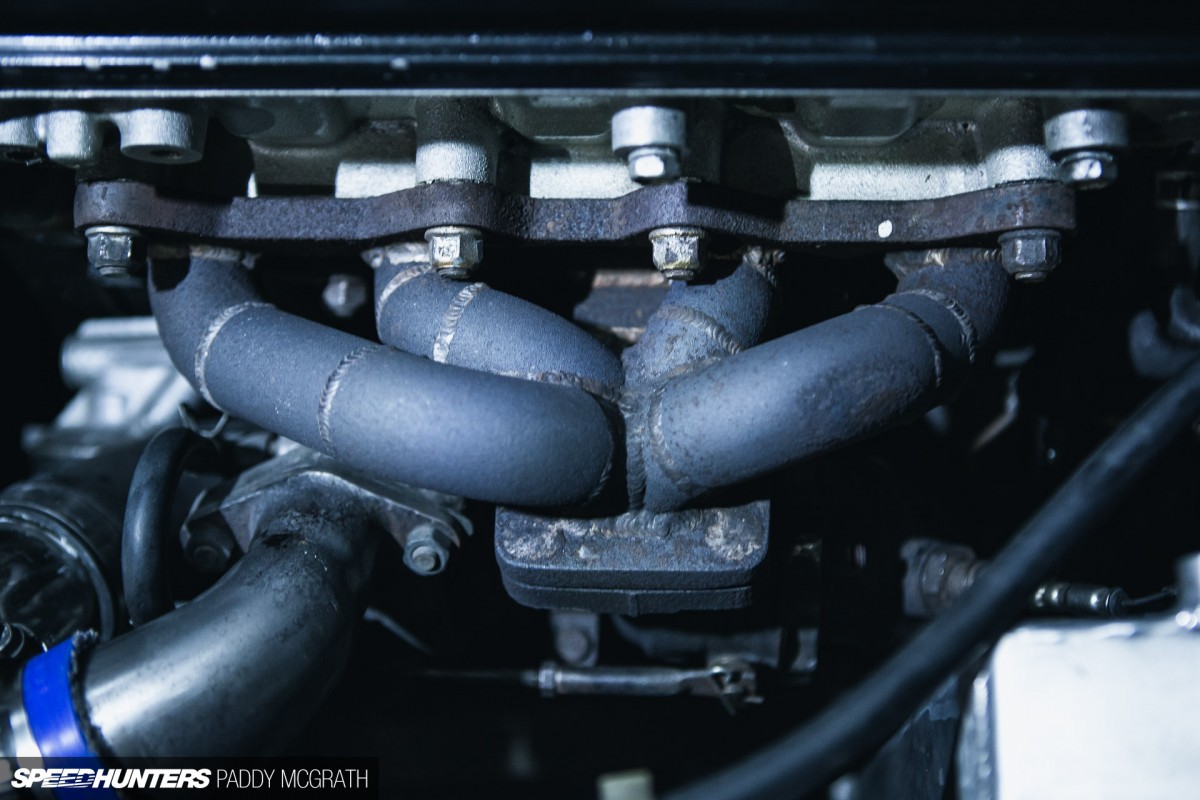 Maximum power output is a modest 156hp, but before your rush to the comments section to declare this as slow, consider the car only weighs 770kg. This puts it at somewhere around 202hp per tonne of weight. For reference, the new Civic Type R is 222hp per tonne. Regardless of the numbers though, it's more than enough to hold its own on the road and to keep you entertained in the process.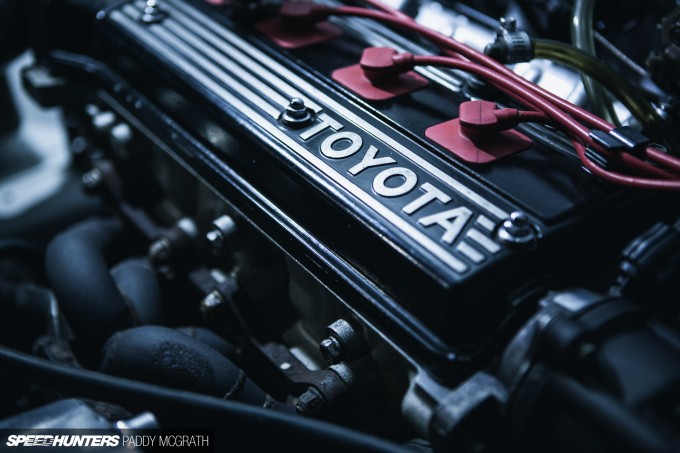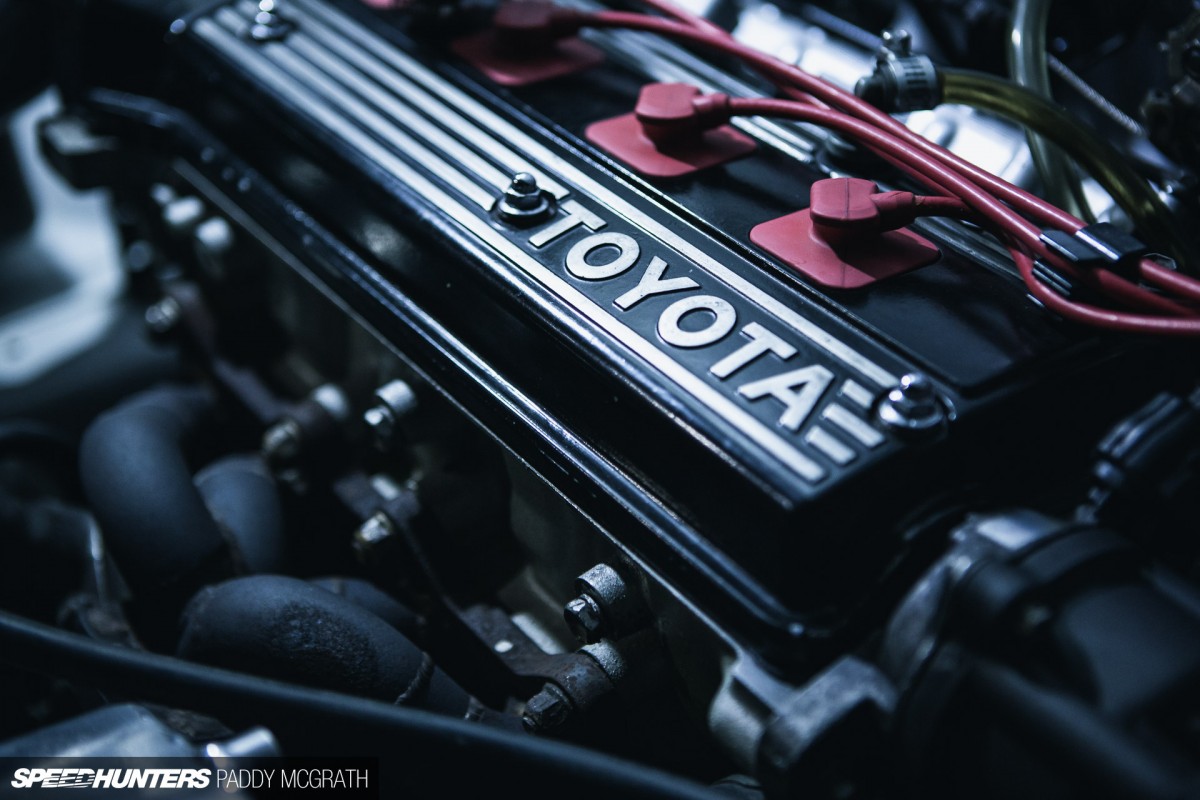 These small capacity engines are also renowned for making more horsepower relatively easy, which leaves huge scope for improvement in the future. And with the car already fitted with an EP82's LSD-equipped gearbox, it's something that this EP70 will be ready for when the time comes.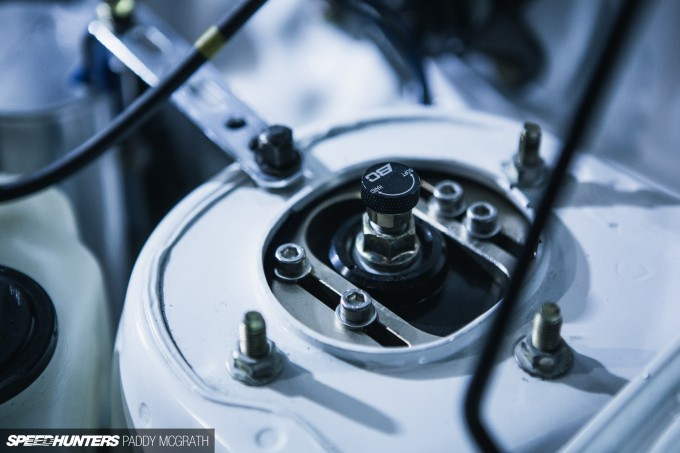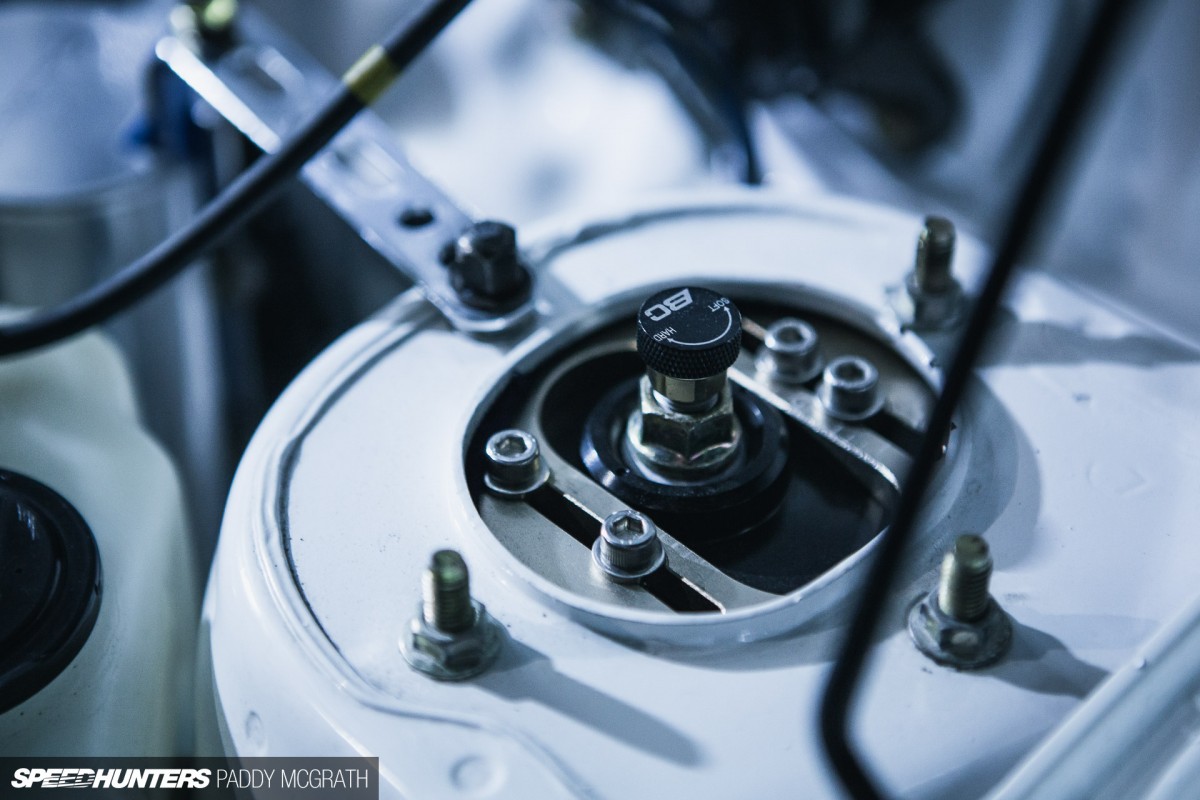 An EP91 also provided some of the handling assistance in the shape of a front anti-roll bar. Glanza V hubs and front calipers were also used, whilst the original rear axle needed to be converted to take the EP91 brakes. The car is sprung on BC Racing BR type coil-overs.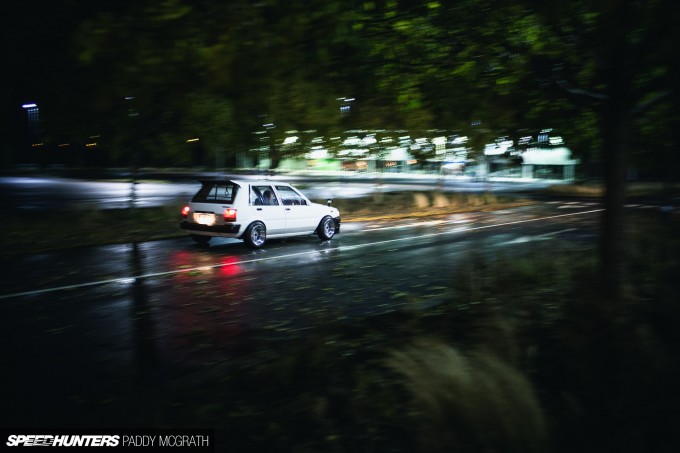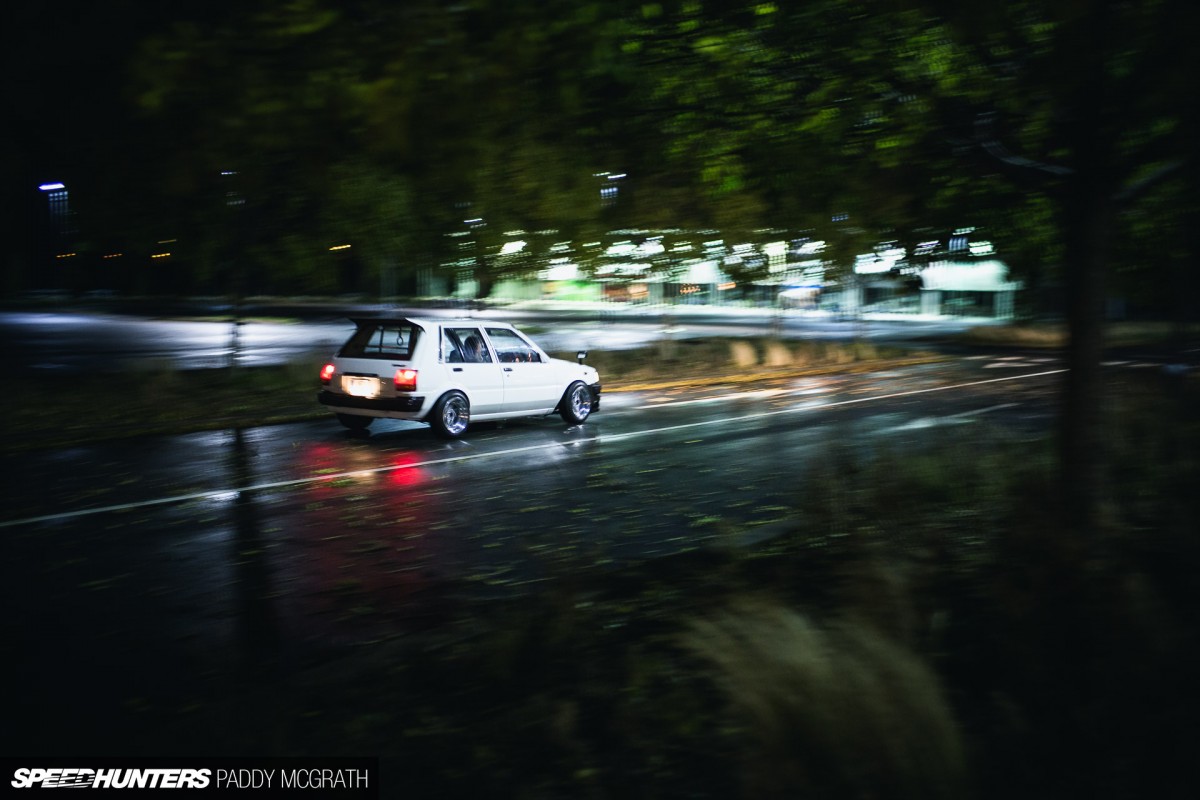 It all adds up to a more modern driving feel and an almost incomprehensible improvement over the factory setup.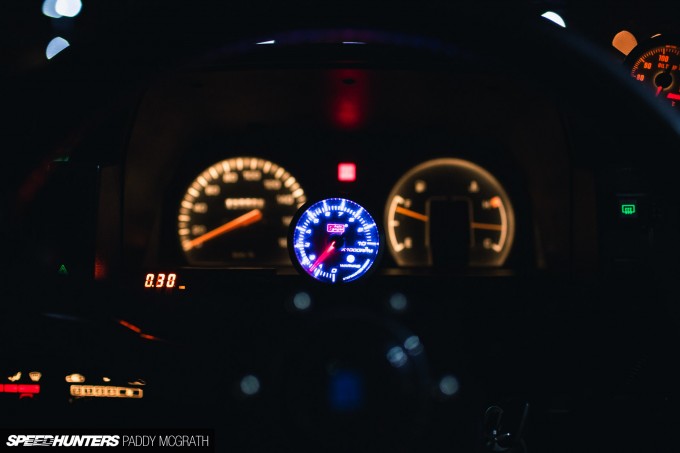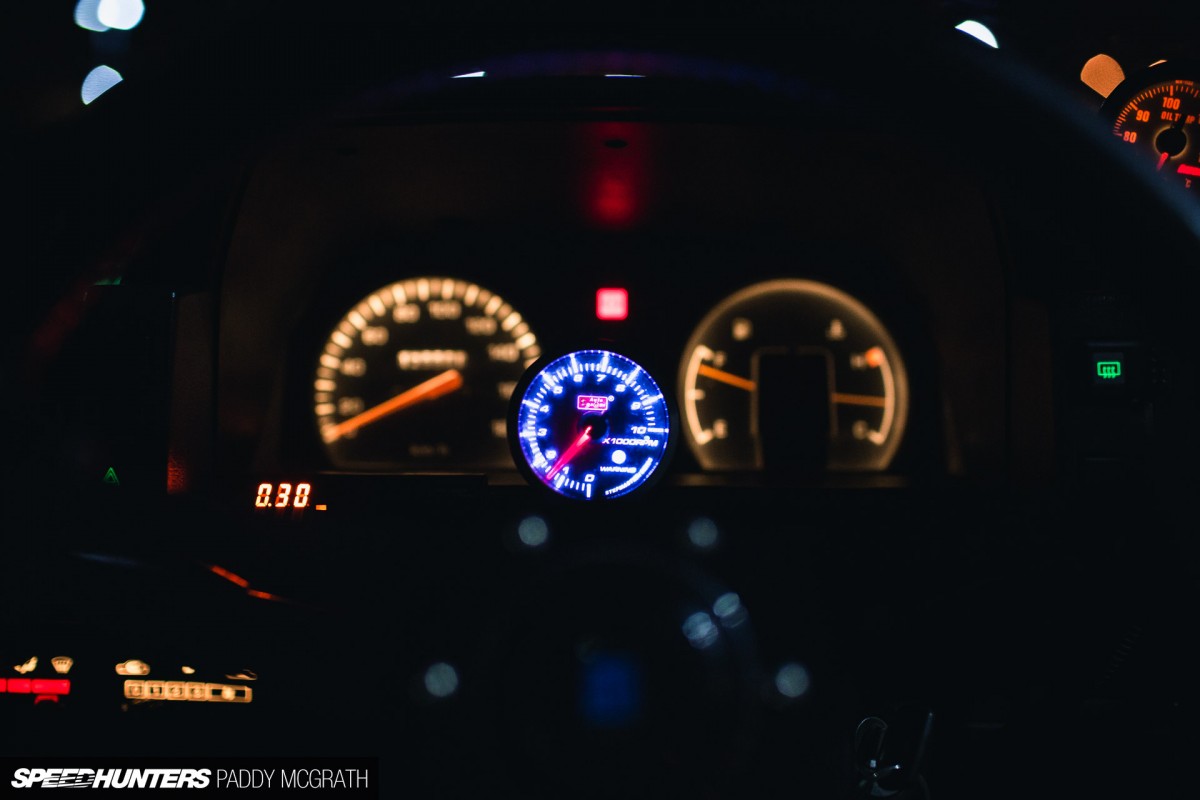 Of course, the interior has been treated to the Japanese touch, too. The factory instrument cluster has been replaced by a JDM equivalent and is surrounded by a plethora of extra gauges to monitor the engine's vitals.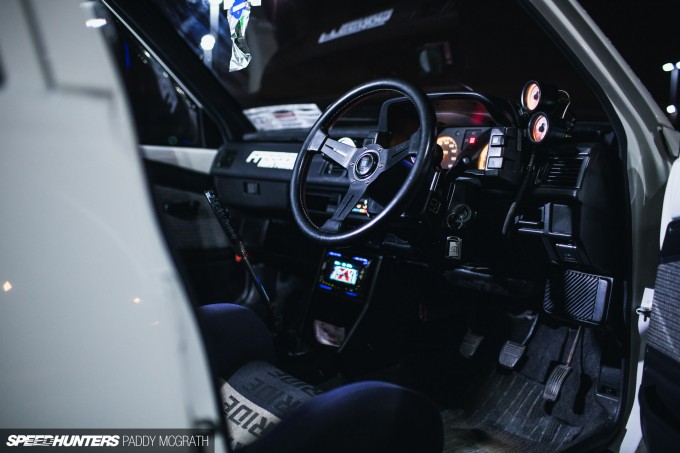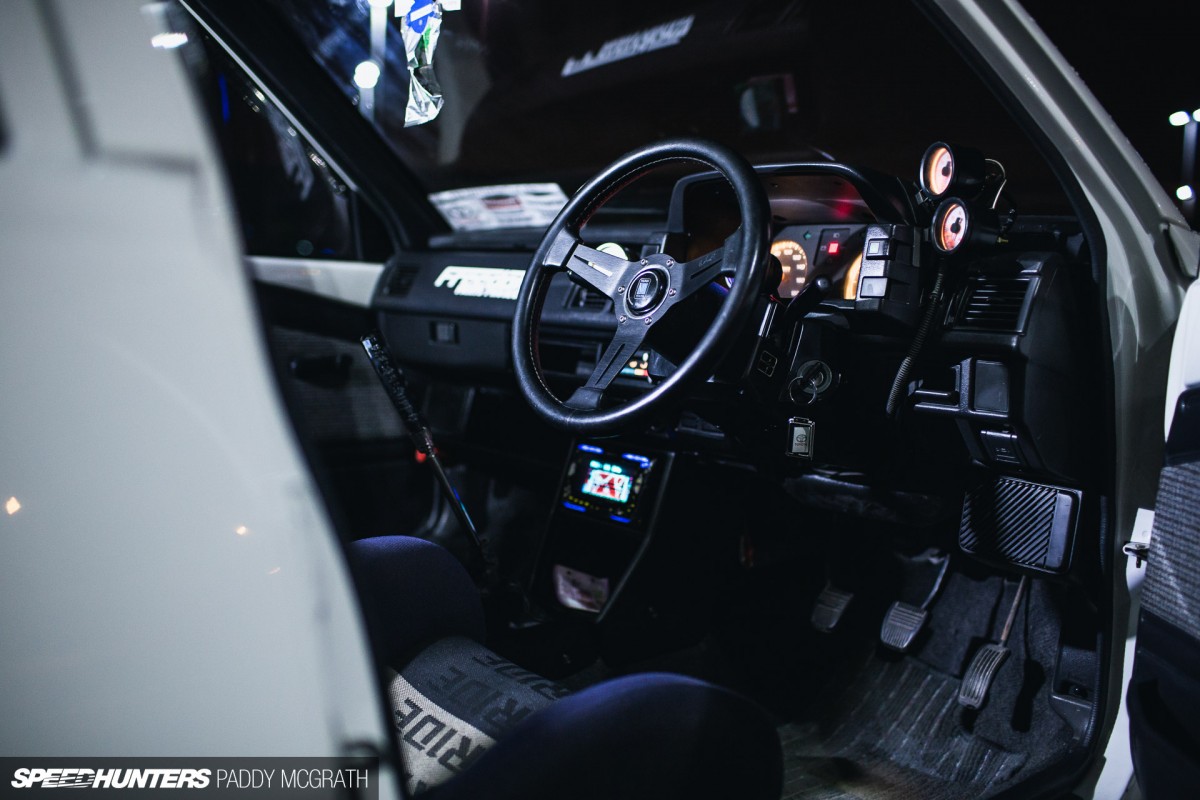 A Japanese centre console has also been installed, along with an extra dash tray and a 300mm Nardi wheel. The seats are a matching pair of Bride Brix recliners. It's these small details that really add to the quality of the car. It would be all too easy to go without them, but for me it's what separates an ordinary build from a great build.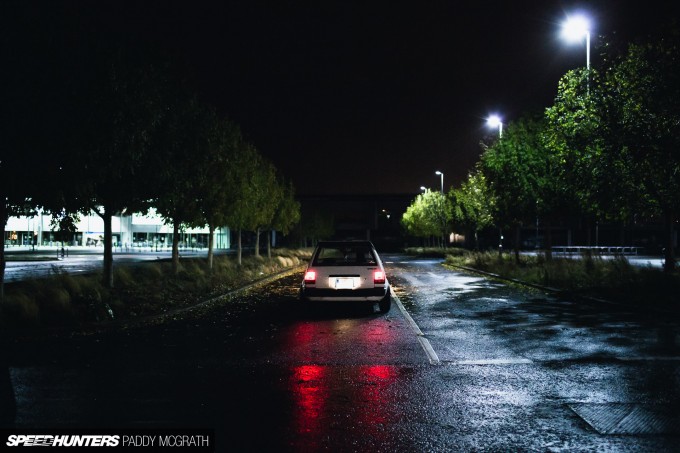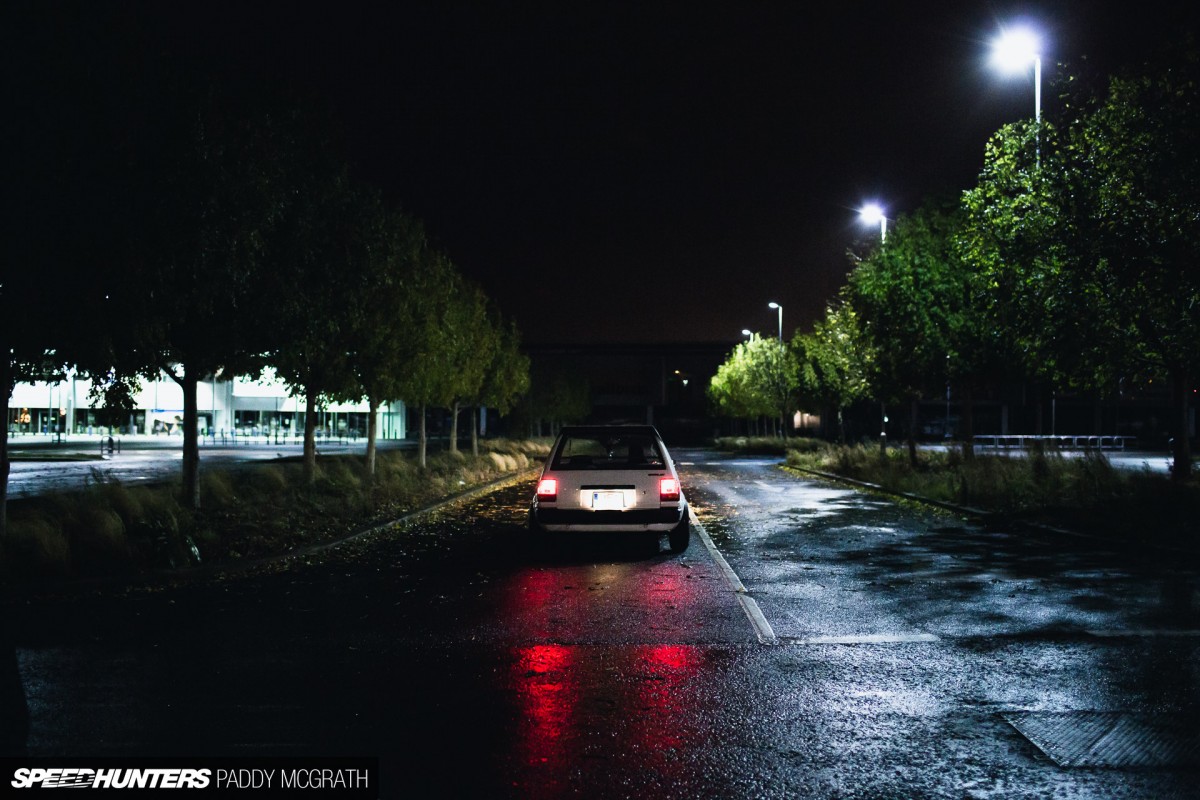 When he set out to build this car, Evan just wanted to end up with something unique to him. Whilst there are other EP70s with Glanza turbo engine swaps around Ireland, there are no others that I can think of that come close to matching what's been created here.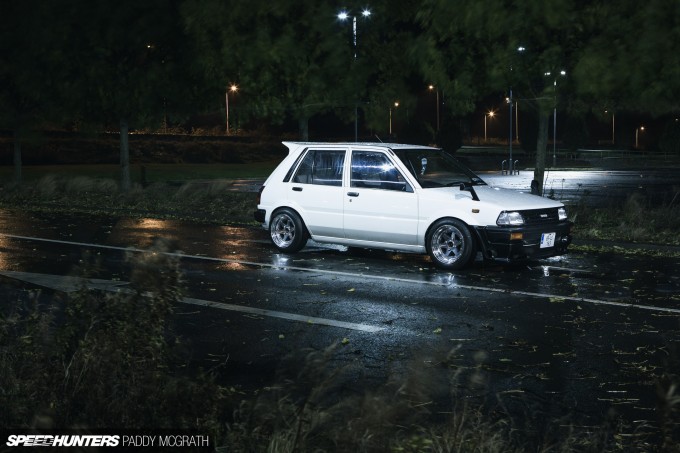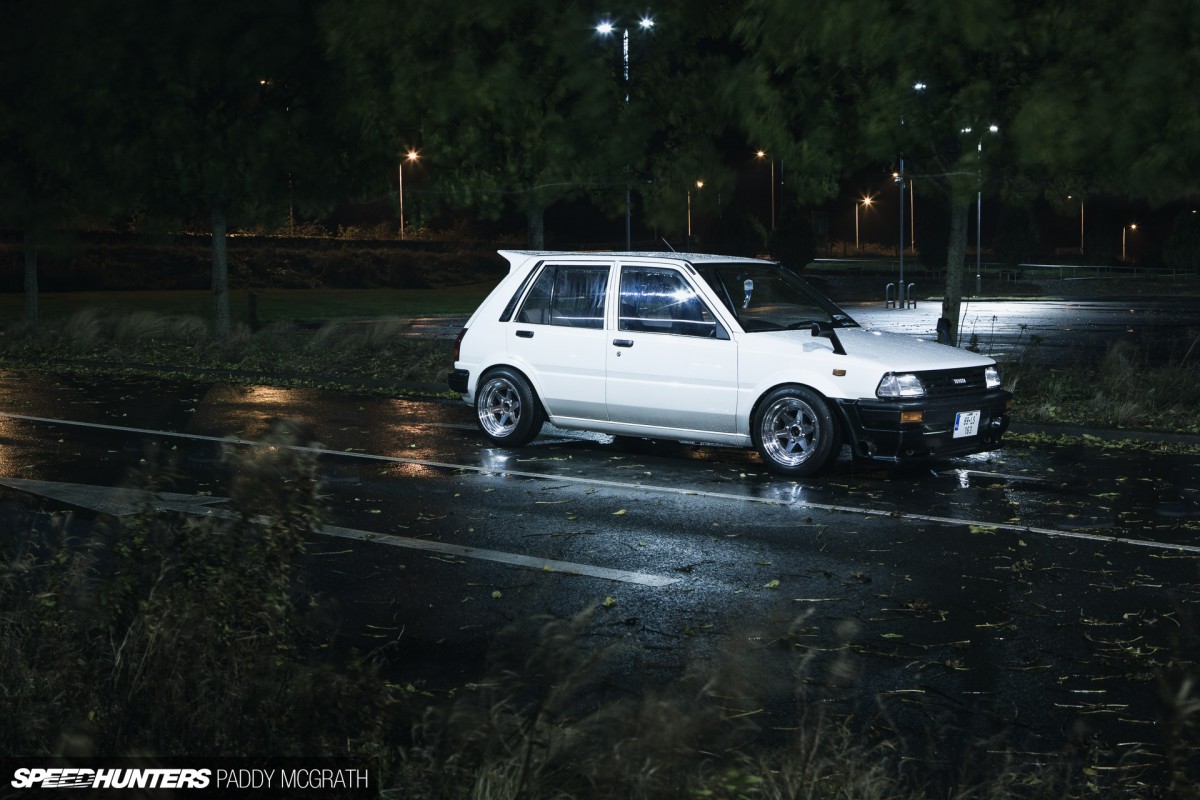 When faced with a limited budget and in-turn limited options, Evan still managed to build something that's both genuinely interesting and finished to the highest of standards.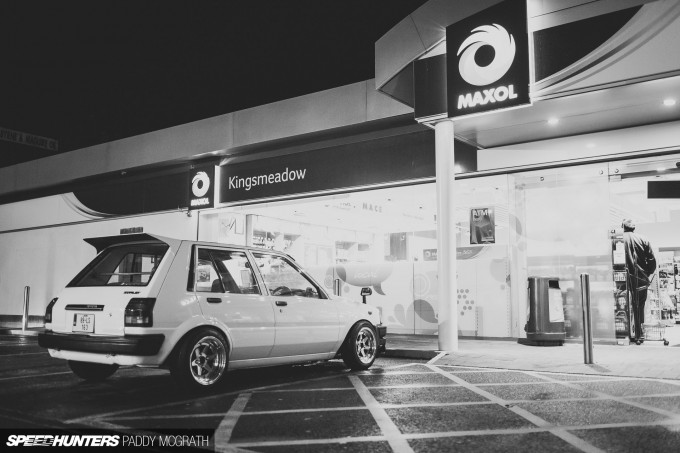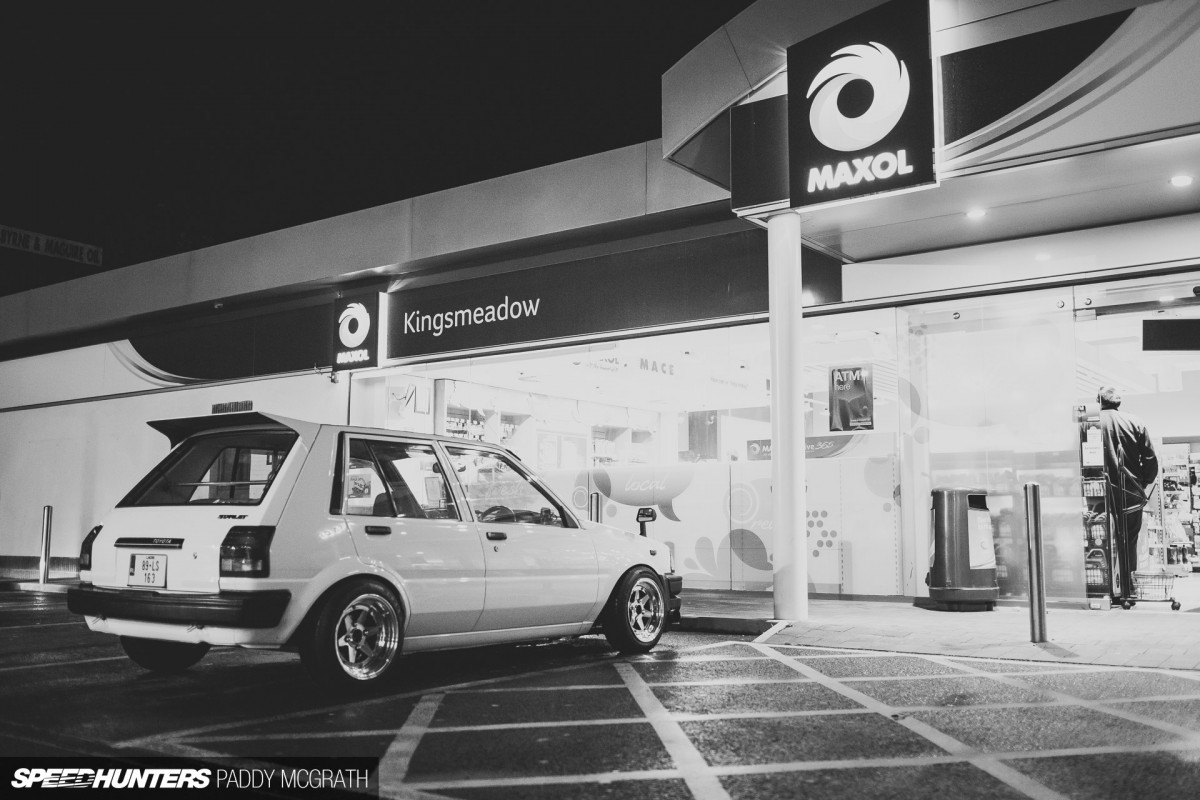 The fact that the car is now attracting attention is only a bonus. It wasn't built as an 'Instagram car' to attract likes and praise, and it wasn't built for anyone else but for Evan's own personal enjoyment and satisfaction.
The world needs more cars like this. Cars we can all relate to.
Paddy McGrath
Instagram: pmcgphotos
Twitter: pmcgphotos
paddy@speedhunters.com
Bonus Video & Images